The city of Paris has remained a favorite destination among tourists from all over the world. Paris is popularly known as the City of Lights, and is definitely much more than that! One can indulge in Paris's never timeless beauty with our specially curated list of activities that will help you create your Paris itinerary just under INR 50,000
Paris Essentials:
Before you decide to plan your trip to Paris; with so many things-to-do and so much to see in Paris, getting around can definitely get overwhelming! But if you book the France Eurail pass on Klook you can travel the entire country at your own pace without the hassle of collecting multiple train tickets. Apart from that, you can even have the tickets delivered directly to your doorstep.
Since you're doing one on price point, please include prices, location and how to get there for each of the points you've mentioned below. 
Things-to-do in Paris
1. The Eiffel Tower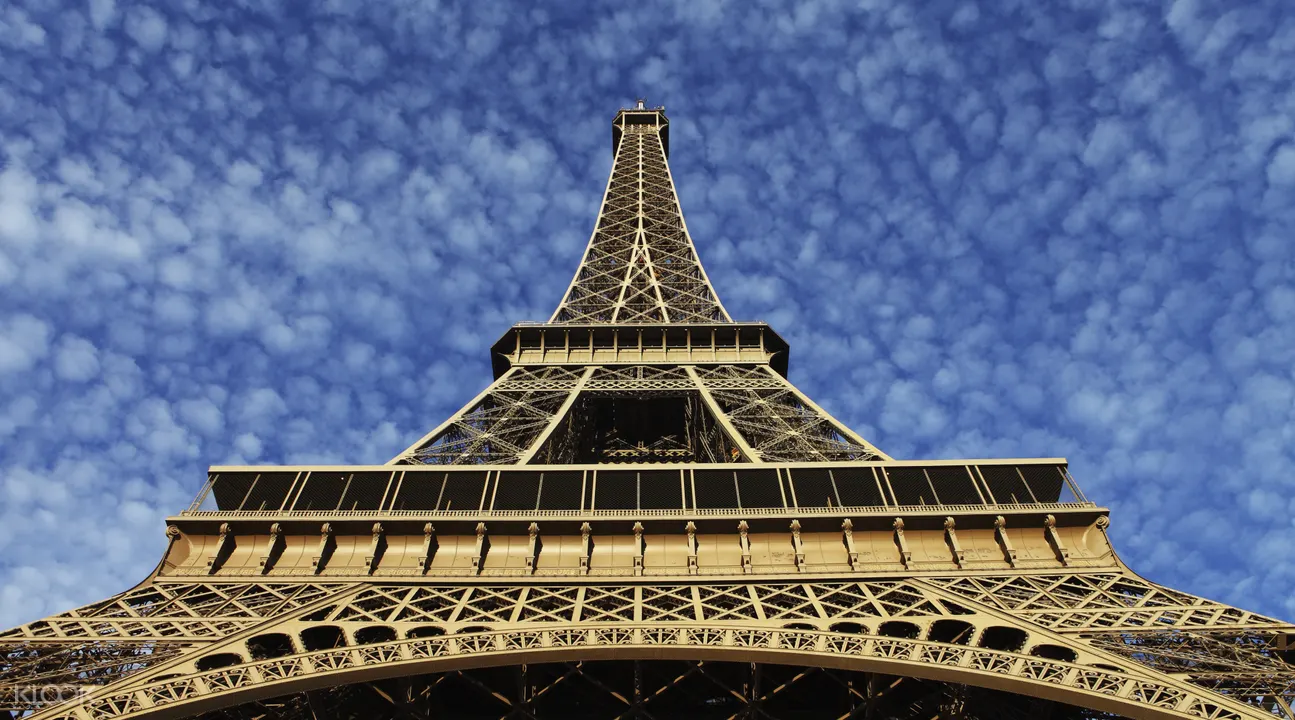 Any trip to Paris is incomplete if you don't make time to see The Eiffel Tower – whether that be a glimpse from the street, watching it sparkle from the Trocadero at night, or going up to see the view from the top of the city.
The Eiffel Tower was built in the 1800's and was intended to stand for only 20 years. However, it later became an important structure for radio and communication. Built of wrought-iron, the 1889 structure is an immutable monument loved by everyone visiting Paris. No one can imagine Paris today without this landmark!
Klook Tip: As the most-visited monument in the world, you can experience long queues for the Eiffel Tower. In order to avoid long waiting hours, book on the Klook app right away with skip-the-line tickets.
Location: Champ de Mars, 5 Avenue Anatole France, 75007 Paris, France
Nearest Railway Station: Gare du Champ de Mars
How to get there: Get Directions
Klook Price: INR 3400-3600
2. The Louvre
Known as the largest art museum in the world, the Louvre houses nearly half a million art pieces in total. Tourists usually go to see the Mona Lisa, the Seated Scribe, or Venus de Milo, but the art museum contains a variety of pieces ranging from Western art from the medieval ages to Egyptian antiques.
Klook Tip: With the number of artworks and exhibits the museum has, it isn't possible to see everything in one day. Get to the museum, half an hour before opening hours with your Skip-the-line pass. Once you've entered the venue,  check out the pieces and exhibits you want to view first to avoid the crowd.
Location: Rue de Rivoli, 75001 Paris, France
Nearest Railway Station: Louvre Rivoli
How to get there: Get Directions
Klook Price: INR 2700-2900
3. Paris Disneyland
Home to iconic landmarks like the Eiffel Tower and the Louvre, the City of Lights also plays host to another magical attraction – Disneyland!
Perfect for families travelling with children, here you can experience the fastest Space Mountain ride, witness fire-breathing dragons in dungeons, and also take part in the Madhatter's Tea Party at an exciting Alice in Wonderland themed maze. Nothing can get more magical than spending a day filled with fun and frolic, amongst your favourite Disney characters! 
Klook Tip: Avoid long waiting hours, book on the Klook app right away with skip-the-line tickets to Paris Disneyland.
Location: Boulevard de Parc, 77700 Coupvray, France
Nearest Railway Station: Gare de Marne la Vallée Chessy
How to get there: Get Directions
Price: INR 3400-3600
4. Arc de Triomphe
Make your trip to Paris even more unforgettable with a visit to the mesmerizing Arc de Triomphe! Witness the grandeur of the most prominent icon in French history honouring the triumph of the French army in the early 1800s throughout most of Europe. 
The Arc de Triomphe stands at the intersection of twelve avenues in Paris as a symbol of pride and honor. Additionally, it offers magnificent views of the city. Entry to the top of the Arc is free, however, prepare yourself for long waiting times as viewing times are regulated.
Klook Tip: Skip the hassle of waiting in lines and explore the Arc at your own leisure with an open dated ticket valid for 1 year with Klook.
Location: Place Charles de Gaulle, 75008 Paris, France
Nearest Railway Station: Charles de Gaulle–Étoile
How to get there: Get Directions
Klook Price: INR 900-1000
5. Musee D'Orsay
The Musee D'Orsay may not be as popular as the Louvre, but this art museum is favored by tourists and locals for its more mangable art selection. It houses an impressive collection of Impressionist and Post-Impressionist paintings by artists like Monet, Degas, and Van Gogh to name a few.
Klook Tip #1: Avoid going on a Tuesday! As the Louvre remains closed every Tuesday, you may expect more tourists making a trip to D'Orsay compared to other days.
Klook Tip #2: Up in the top balcony of the museum, you'll see mesmerising views of the Sacre-coeur Basilica through a giant transparent clock. That being said, tourists spend quite some time in this area, so we recommend working your way down from the balcony to avoid the crowds.
Location: 1 Rue de la Légion d'Honneur, 75007 Paris, France
Nearest Railway Station: Gare d'Orsay
How to get there: Get Directions
Klook Price: INR 3500-3700
Book Musee D'Orsay tickets via The Paris museum pass
6. The Notré Dame Cathedral
By the east of the Seine River stands the Notré Dame, a French Gothic Cathedral that draws in an average of 13 million visitors per year. This UNESCO World Heritage Site had to be restored in the 19th century due to damage caused by the French revolution. Despite the reconstruction, the cathedral remains a top tourist attraction due to its intricate architecture and marvellous stained glass windows.
The Notre Dame also offers beautiful, unobstructed views of Paris on if you choose to book tickets to a fun river cruise experience using the klook app – instantly. Visitors can queue up for these views and as well as the tower's bells – seen in Victor Hugo's "Hunchback of Notre Dame".
Location: 6 Parvis Notre-Dame – Pl. Jean-Paul II, 75004 Paris, France
Nearest Railway Station: Saint-Michel
How to get there: Get Directions
Klook Price: INR 1000-1200
Discover The Notré Dame Cathedral on a river cruise
7. Lido Show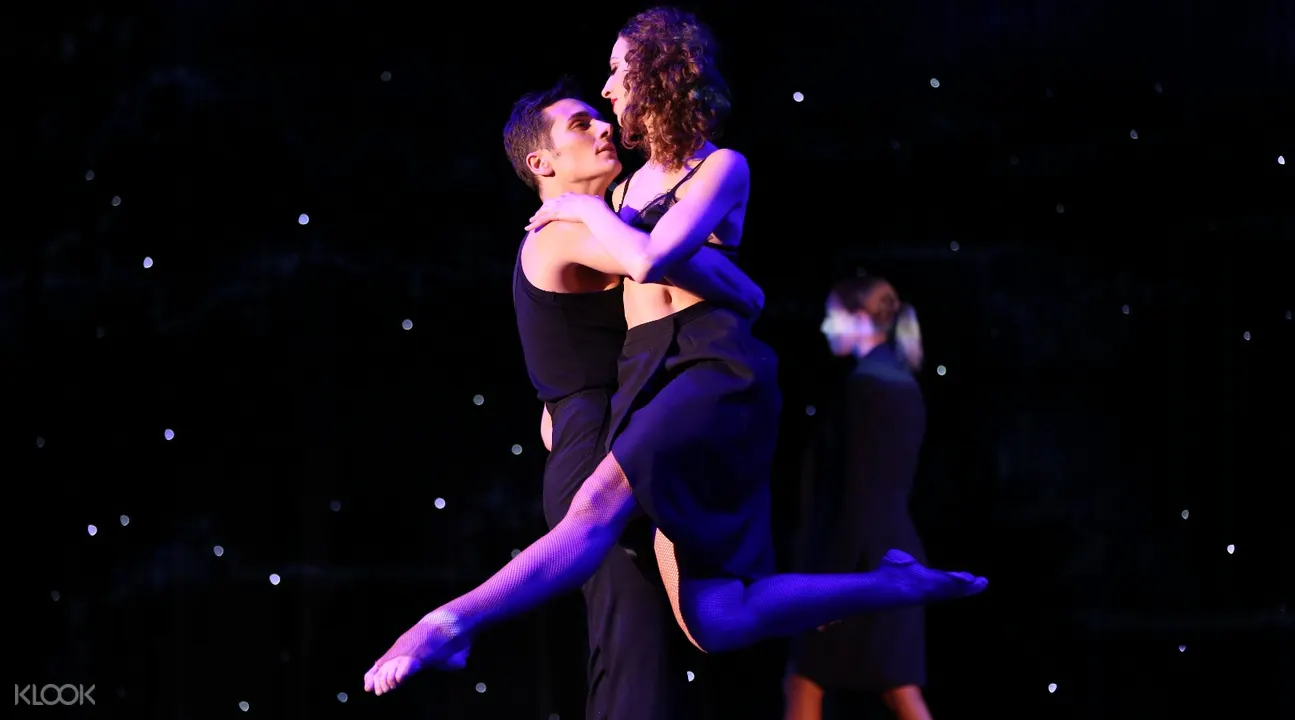 Another experience you just cannot miss in Paris is the world-famous cabaret show – Lido! This renowned Parisian cabaret offers a show unlike any other. One of the performances called "Paris Merveilles," features spectacular sets, dazzling costumes, and beautiful dancing Doriss Girls from all over the world. 
You may choose to have some champagne as you watch – or even a luxurious, refined dinner prepared by one of Paris' most professional chefs, Philippe Lacroix. You will take home with you a night of incredible memories in one of Paris' finest entertainment establishments.
Location: 116 Av. des Champs-Élysées, 75008 Paris, France
Nearest Railway Station: George V
How to get there: Get Directions
Klook Price: INR 5200-5400
8. Palace of Versailles & Gardens Guided Tour
Located just outside of Paris is the extravagant Palace of Versailles. This palace was home to the French Royal Family until the French Revolution. Today, the palace features the royal apartments, the famous hall of mirrors, a chapel, the Royal Opera and of course, the elaborate gardens and park. The palace architecture boasts an incredible baroque and neoclassical design that exudes elegance only fit for a royal family.
Klook Tip: Avoid long ticket queues with skip the line entry and indulge in the regal splendor of France's former royal court.
Location: Place d'Armes, 78000 Versailles, France
Nearest Railway Station: Gare de Versailles Château Rive Gauche
How to get there: Get Directions
Price: INR 5800-6000
Book Palace of Versailles tickets
9. Palais Garnier
Another grandiose attraction in Paris is the Palais Garnier, commonly known as the Paris Opera. Though its exterior boasts elegance, the interior of the Opera is on a whole new level of extravagance. The Opera features a grand marble staircase, glass chandeliers on nearly every ceiling and column, and gold furnishing which seems to have been designed by King Midas himself. Its stunning architecture is a sight to behold and is considered one of the most romantic and elegant structures in the country. A visit to the Palais Garnier will simply amaze you.
Location: Place de l'Opéra, 75009 Paris, France
Nearest Railway Station: Gare Haussmann Saint-Lazare
How to get there: Get Directions
Klook Price: INR 1000-1200
10. Reims Champagne Region
Love Champagne and history? Then we strongly recommend you to try this full day tour to Reims with the Klook app in a flash. Reims is famous not only for its contribution to France's history by being home to Cathédrale Notre-Dame, the cathedral where France's kings were crowned but also for being the unofficial capital of the Champagne region in France.
Enjoy free time in Reims city center before being toured around the countryside and its quaint surrounding village before you visit the famous Mumm Champagne house and learn about the secrets of creating their world famous Champagne.
Location: Place d'Armes, 78000 Versailles, France
Nearest Railway Station: Gare de Reims
How to get there: Get Directions
Klook Price: INR 10,000-11,000
Book Reims Champagne Region tour
Escape to Europe this monsoon season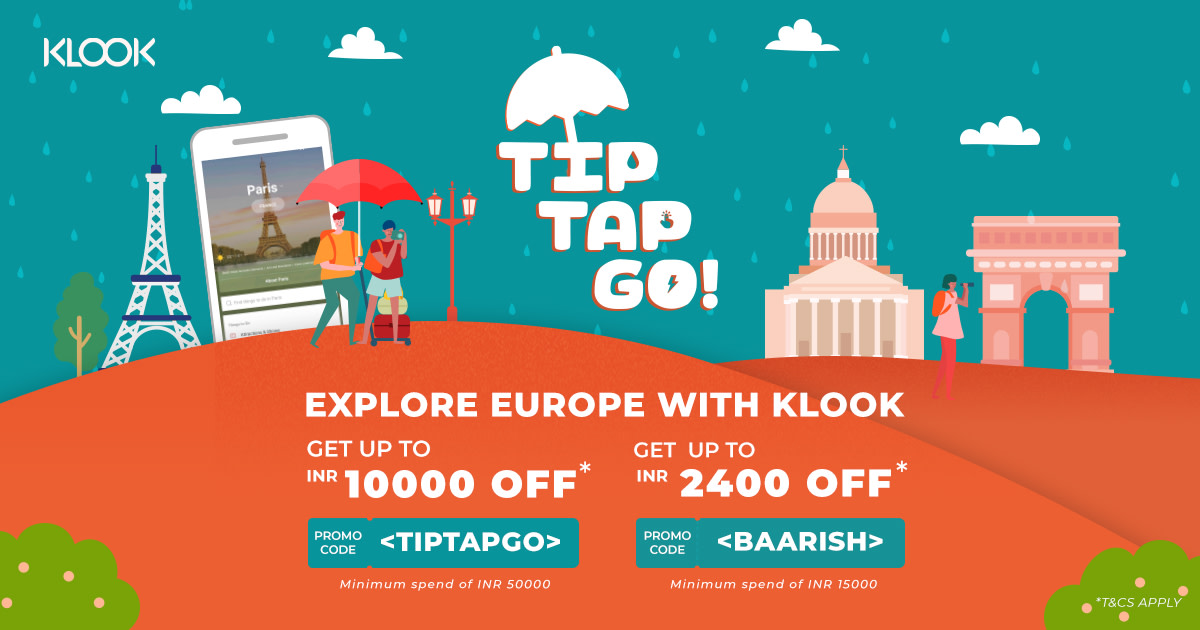 If you are planning an itinerary to Paris this monsoon season, then do look forward to building your itinerary with the following things-to-do:
| | Activity | Price |
| --- | --- | --- |
| 1. | Disneyland® Paris One Day Ticket | INR 3,469 |
| 2. | Paris Pass | INR 9,198  |
| 3. | Paris Big Bus Hop-On Hop-Off Tours (Open-Top) | INR 1,691  |
| 4. | Lido Show in Paris | INR 5,411 |
| 5. | Eiffel Tower Skip-the-Line Entry Ticket | INR 3,605 |
| 6. | Paris Museum Pass | INR 3,710 |
| 7. | Priority Access Entrance Ticket to the Louvre Museum | INR 1,314 |
| 8. | Moulin Rouge Show with Dinner or Champagne and City Bus Tour in Paris | INR 8,657 |
| 9. | Seine River Sightseeing Cruise | INR 1,159 |
| 10. | Eurail Pass for France | INR 5,956 |
| 11. | Guided Tour of Reims Champagne Region | INR 10,777 |
| | Total | INR 54,947 |
| | Total – After applying promo code <TIPTAPGO> | INR 45,248 |
*Note: All the prices are subject to inflation.
Apply coupon code <TIPTAPGO> on your overall cart value and get up to 10% discount on 
Paris trip. Alternatively, if you are planning a short trip and your cart value is below INR 15,000, we suggest you to use the promo code <BAARISH> to get 8% off.