Think lazy afternoons by the beach and hours-long spa sessions with your beau, candlelit dinners and white sheets against tropical greenery…
It's time to explore the other side of Bali: that is, the non-boozy side. Now you're back here with your S.O., it's time to bring out the best of you and your better half with a romantic trip to the sound of crashing waves. Think lazy afternoons by the beach and hours-long spa sessions with your beau, candlelit dinners and white sheets against tropical greenery (yes, we're talking insta-worthy couple shots…).  So when it comes to romantic things to do in Bali for couples, you're spoilt with the most scenic locations on the planet, with warm sunsets and unique experiences.
Whether you're looking for the ideal honeymoon destination, somewhere packed with romantic things to do, or whether you've simply always wanted to visit Bali, these activity ideas will give you some quality time with your partner and awaken a fresh insight to Australia's most loved holiday island.
1. Enjoy an intimate couples' spa day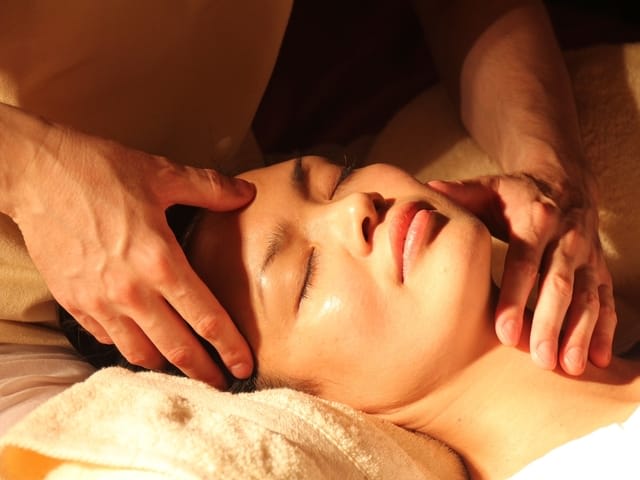 There's nothing more relaxing than a day at the spa, but taking your partner with you can turn it into a romantic experience, too. Bali has plenty of indulgent spa activities to choose from, specialising in everything from flower baths to hot stone massages, all of which you can enjoy with your better half.
A couple's spa day would be the perfect way for newly-weds to recover after the stress and excitement of organising a wedding, and not to mention it's a great way to get the honeymoon vibes started. Luxury, romance and relaxation all wrapped up in one incredible location sounds like a great way to get a romantic Bali holiday started, or a perfect way to end it.
2. Cruise in the pristine Lembongan Reef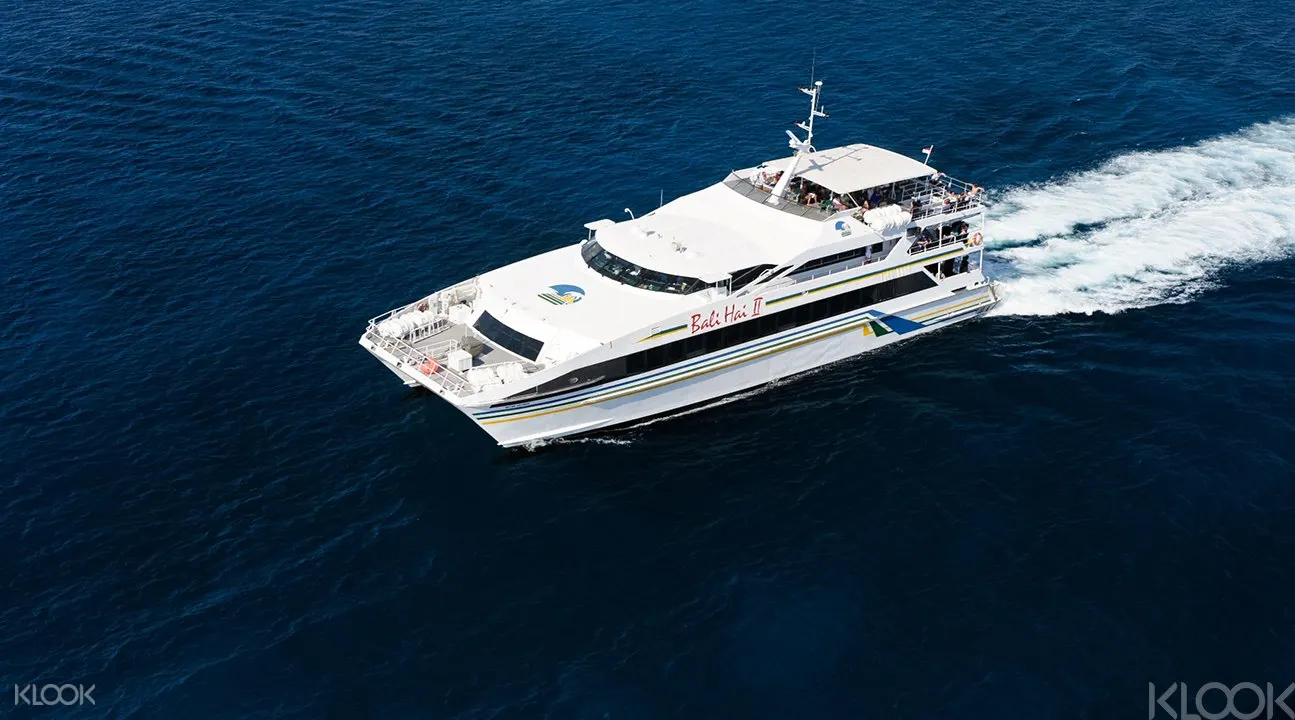 If you're in Bali, then you just cannot afford to miss the coastal island of Nusa Lembongan. Known for its coral reefs and underwater species; we strongly recommend you to book a day trip on a speedboat to Lembongan and tour around the sights for the day with a guide before returning back to Bali in the evening.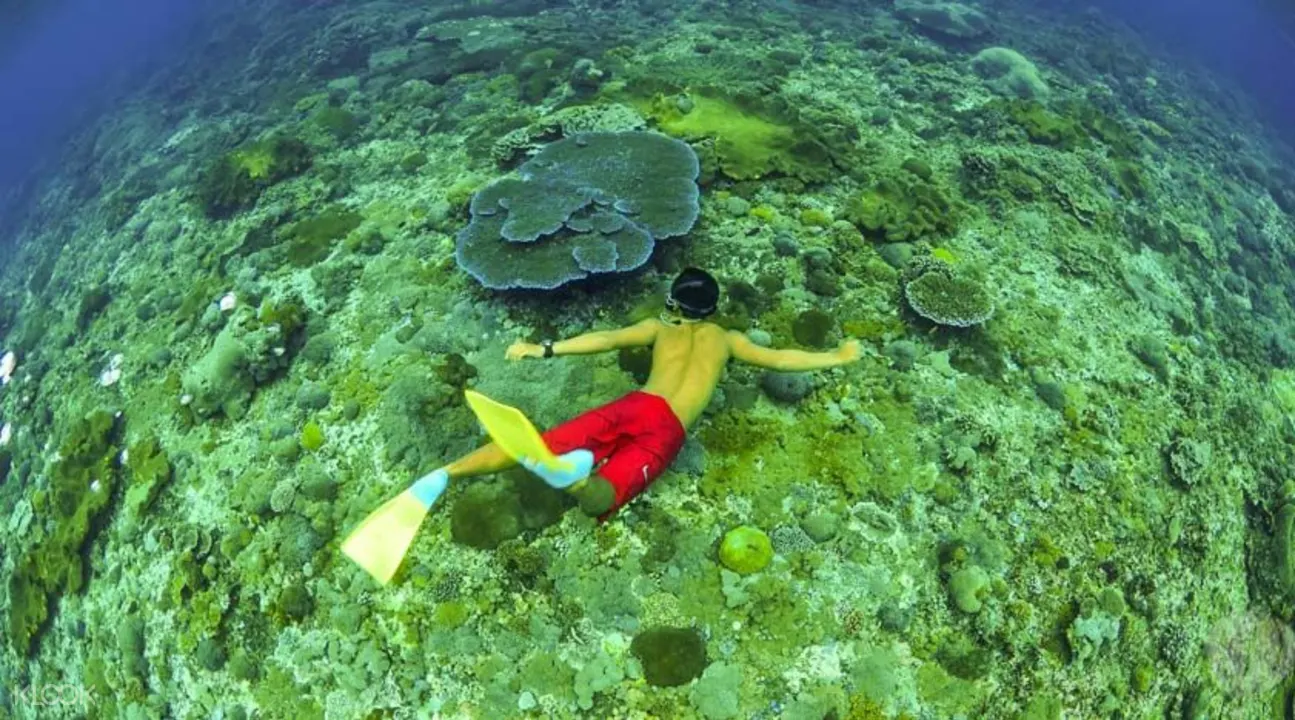 So go ahead and pack your day with fun-filled activities like snorkeling, 'submarine' coral viewing, island cultural walk, 35m slide, and unlimited banana boat rides plus optional diving or aquanauts which are all included in the experience courtesy – Klook! Also have the luxury to relax in an air conditioned hotel pick up and drop off ride in the company of an informative guide.
 3. Book a sunset dinner on Jimbaran Beach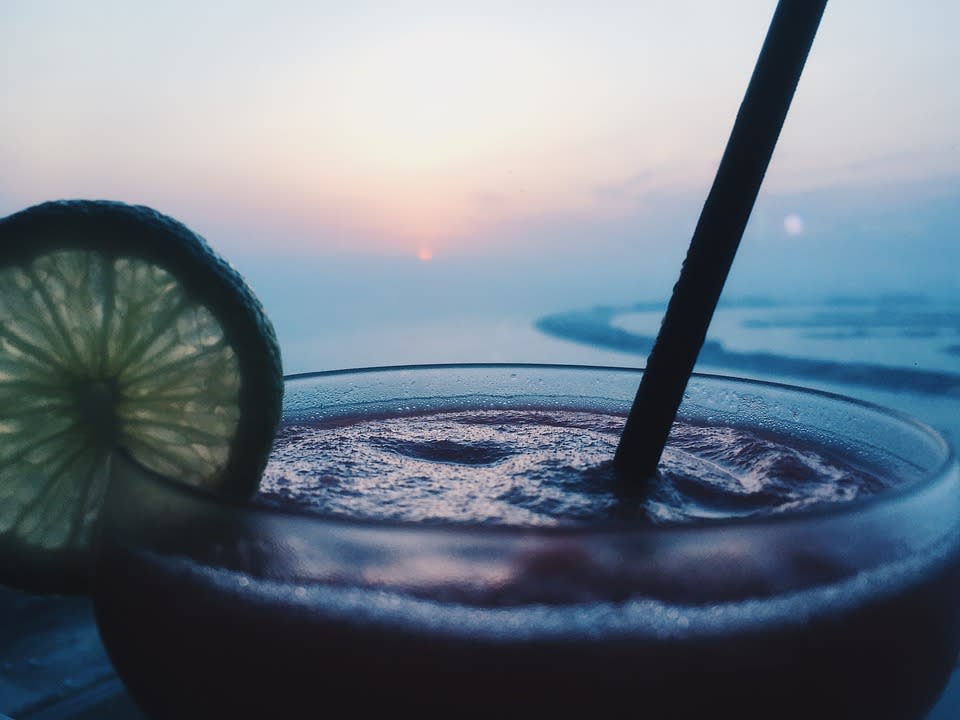 Jimbaran is undeniably one of the most romantic parts of Bali and is found to the south of the island. Surrounded by the beautiful cliffs of Uluwatu, it's the area's beach that's particularly magical, especially as the sun begins to set and intimate dinner tables for two are set out on the golden sands.
We don't want to sound too cheesy but… c'mon, there's nothing like sand between the toes and the magic of the golden hour kissing slightly salted skin. Now's the time to dig into wholesome grilled seafood. Who knows, you might even consider popping the question here!
4. Commemorate the holiday with a photoshoot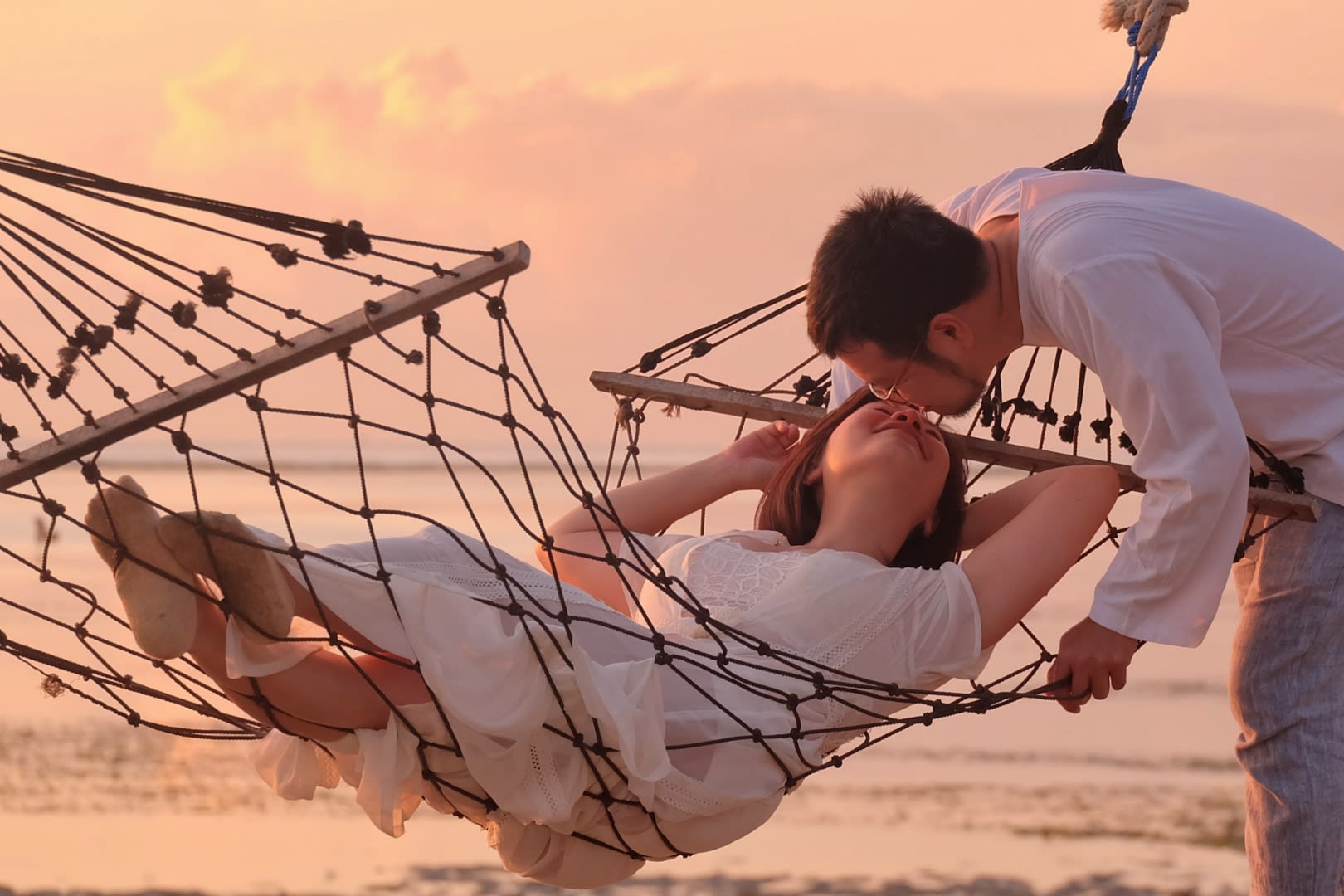 If a holiday destination has ever been deserving of insta-worthy pictures, it's Bali for sure. Let an expert help you with a private photography session, for an album full of snaps you can keep and share with your loved ones.
As a couple, you can head to the more romantic locations on the island and practise your best poses as the photographer snaps away. Enjoy capturing the essence of both your relationship and the holiday itself by having all of the input you want. Sunset sessions are particularly popular with couples, whether you're doing pre-wedding or honeymoon shots. Either way, Bali offers many natural and organic backdrops to let your chemistry shine through.  Remember to take all the wardrobe changes you might like to experiment with, and you'll be responsible for your own makeup, too.
5. Discover Bali at your own pace

Looking to explore Bali without any tour groups, fixed itineraries, or tight schedules? They we strongly recommend you book a Bali car charter experience from Klook which will allow you plan a complete 10-hour itinerary for a day so that you stumble upon the best sights and some hidden gems of Bali as well without any kind of restrictions.
Choose from three different air-conditioned vehicles; a 5-seater, 6-seater car, or a 12-seater van depending upon group size. Another perk of booking this experience with Klook is having an add-on option of adding a 3G/4G SIM card to your booking.
6. Take a private cooking class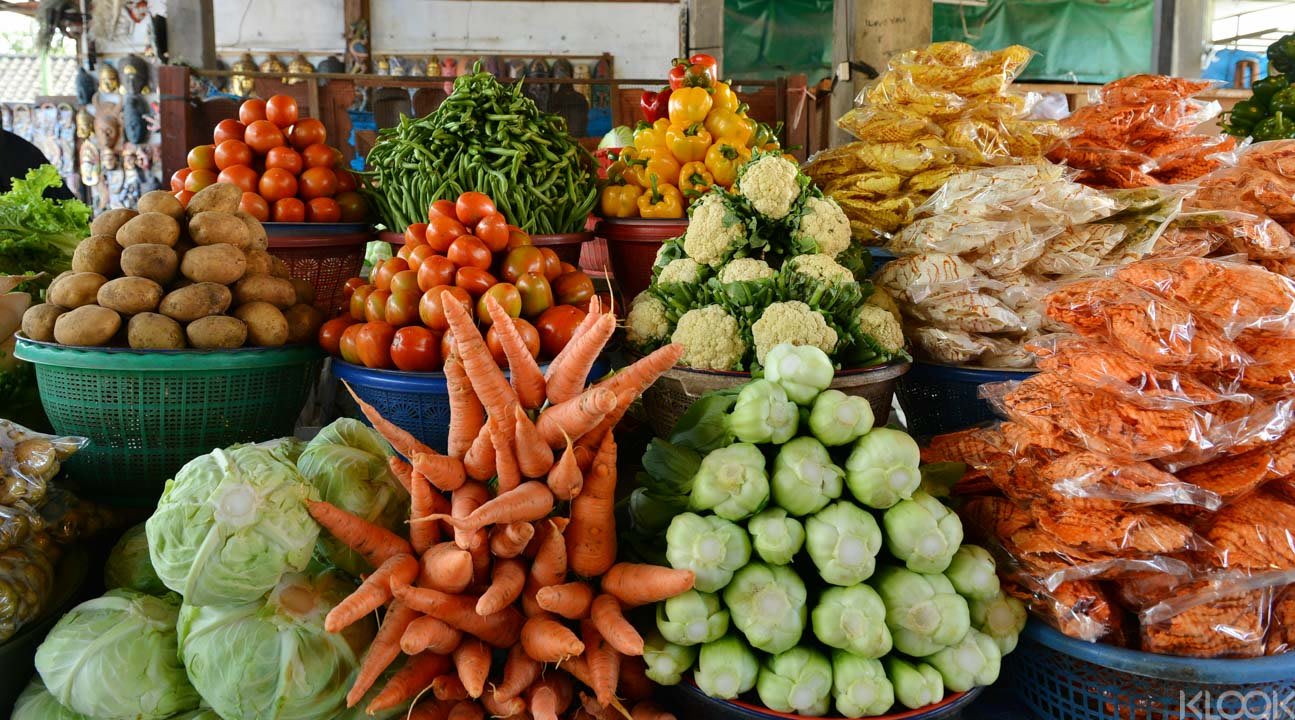 Cooking your own food might not sound like one of the most romantic things to do in Bali, but when you book a private cooking class and create gastronomic perfection together, infusing your dishes with love and laughter, you'll wish you could spend every day in a Balinese kitchen.
You can include an extra dimension to this unusual part of your romantic getaway with a spiritual healing session at the end of the day, which includes aura readings and emotional healing. Think of this experience as a day-long nourishment of the mind, body and spirit, all alongside the person you're closest to in the world. You'll be able to recapture the special feelings when you return home as well, just by whipping up some of the dishes that you learned to make together.
7. Watch a film on Karma Beach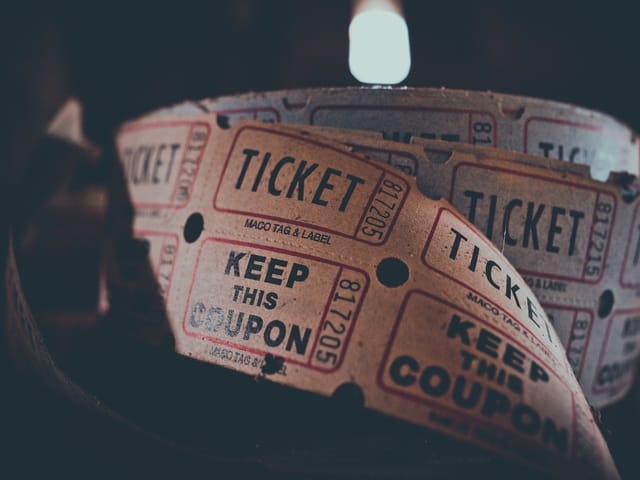 Snuggling up and watching a film together is always romantic, but when you add in a Balinese beachfront location, cushions you can melt into and subdued lighting sunk into the sands, you have a far more special experience on your hands. You can also enjoy cocktails and dinner as you watch, so it's like two perfect date nights all rolled into one.
Films are shown every Monday night on Karma Beach, a private stretch of sand hidden away from the world. As the clear waters lap at the shore and the stars come out above you, you'll soak up the magical atmosphere, sink into the comfy seating and wonder why you've always sat indoors to watch films.
8. Try adrenaline pumping rides at Waterbom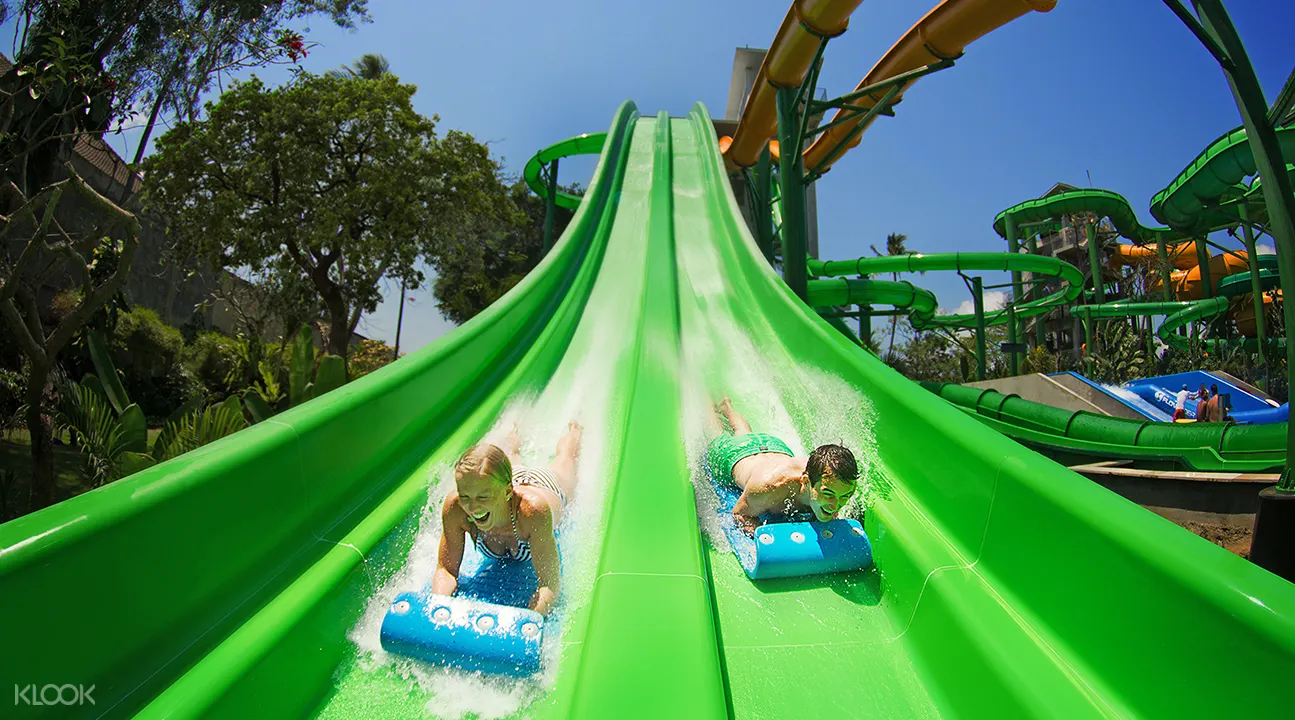 Dubbed as the #1 waterpark in Asia and #2 in the world according to a renowned online travel publication, Waterbom Bali is a waterpark you just cannot afford to miss. Specially, if you are a fan of adrenaline pumping activities under the sun, then this experience is tailor-made for you.
Located in the middle of the famous Kuta stretch, Waterbom features exciting water slides that slice through 3.8 hectares of tropical park goodness. From thrilling rides to gentle lazy rivers, you can be sure that Waterbom Bali will add a blast to your Bali honeymoon or couples trip. Book this experience with Klook and get e-voucher for the entry to this waterpark.
9. Take a private tour of Bedugul and Ubud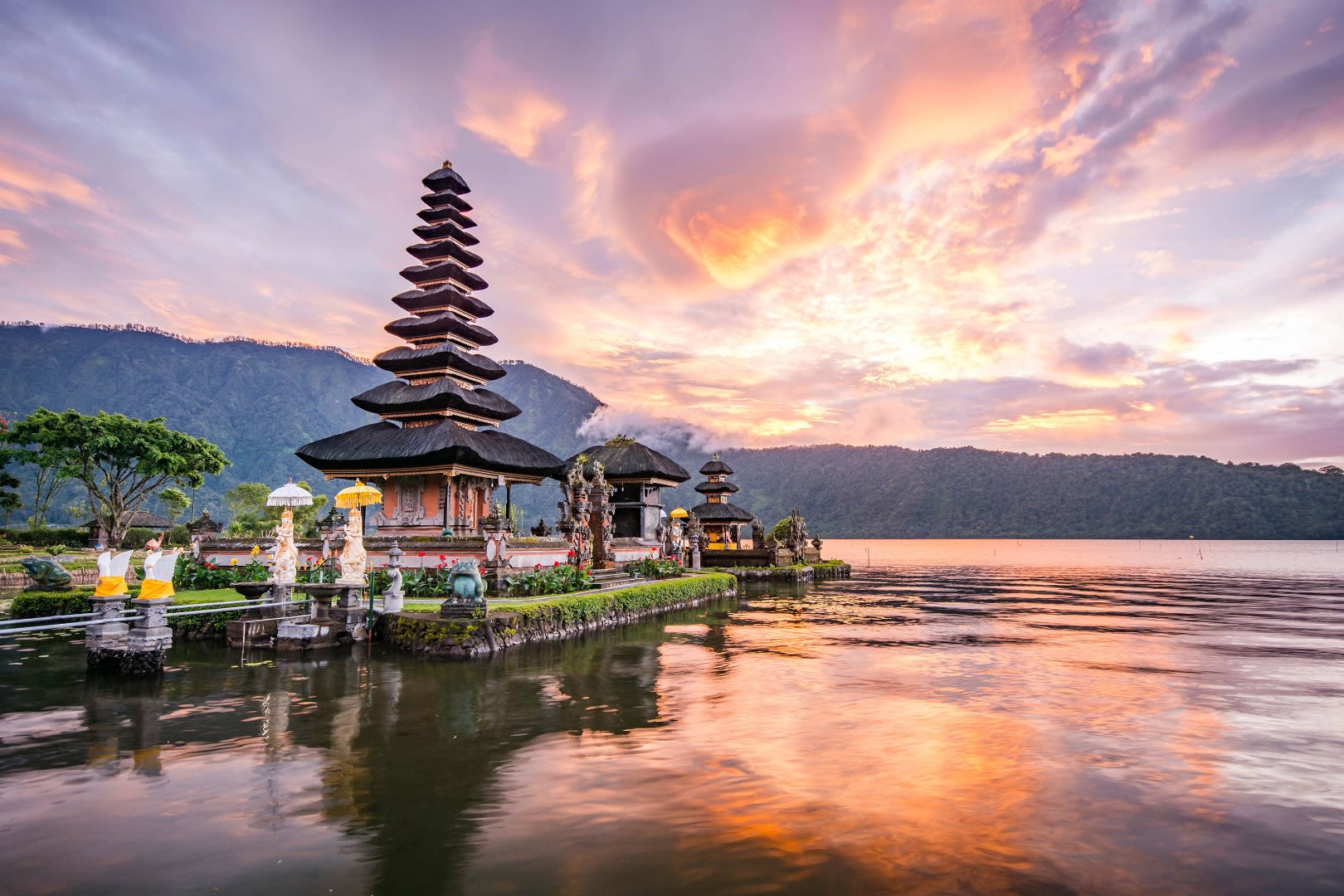 The cultural side of Bali is a colourful and intriguing sight to behold. You can keep it stress-free and take the crowds and public transport out of the equation by booking a private tour of the Bedugul and Ubud areas. The tour includes your own driver, who can tell you all about the landmarks along the way.
Pura Ulun Danu Bratan – an unforgettable lakeside temple complex – is a favourite spot, but there are many more to discover in these two enchanting areas, as your driver will reveal. If you fancy treating each other to a gift or two, the Ubud Art Market is the place to be. Explore the stalls brimming with unique handicrafts and artistic offerings – movie buffs might recognise it from the film Eat Pray Love, starring Julia Roberts.
10. Make each other some bespoke jewellery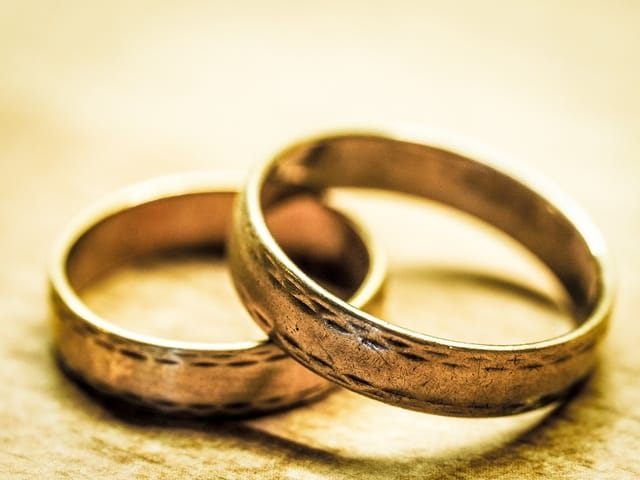 Whether you're on your honeymoon, an anniversary trip or simply enjoying a relaxing holiday with your partner, taking a jewellery-making class together will ramp up the romance no end, and exercise your creative skills. There are few better places to do just this in Bali, the home of talented craftspeople and jewellers.
With a large number of master silversmiths and goldsmiths, Bali is a haven for jewellery lovers, and many of them are happy to share their skills for an afternoon. Sign up for a silver workshop in Ubud and you can come away with a bespoke ring or necklace to gift to your other half, as the ultimate romantic gesture. If you're on your honeymoon, you'll have already exchanged some meaningful jewellery, but making something to remind you of the most romantic holiday of your lives is an extra-special experience.
11. Make a wish at the legendary Great Banyan Tree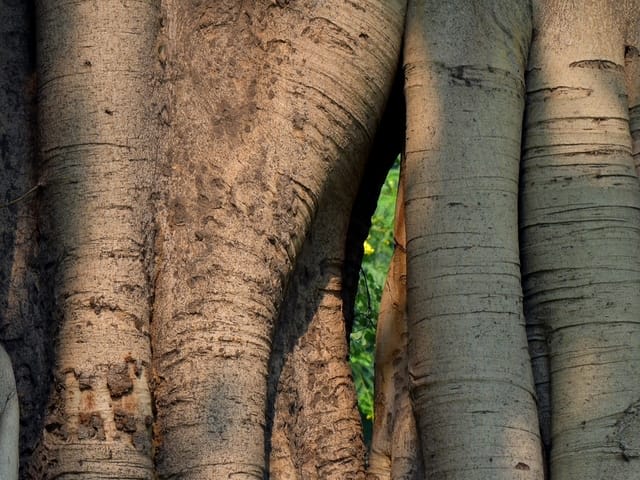 Nusa Penida Island is one of Bali's many offbeat islands that many have recently come to know and love. Home to beautiful rock formations, clear blue waters, a huge array of marine life (read: dolphins) and chill vibes all around, it's no wonder many flock here to experience the island life.
The island of rugged caves has got a Crystal Bay that boasts of pristine white sand stretches and crystal clear waters for the couples to explore. The beauty of FNPF Bird Sanctuary in the Ped Village only adds to reasons that make this destination rank among the most wonderful islands around Bali.
12. Take advantage of the secluded Gunung Payung Beach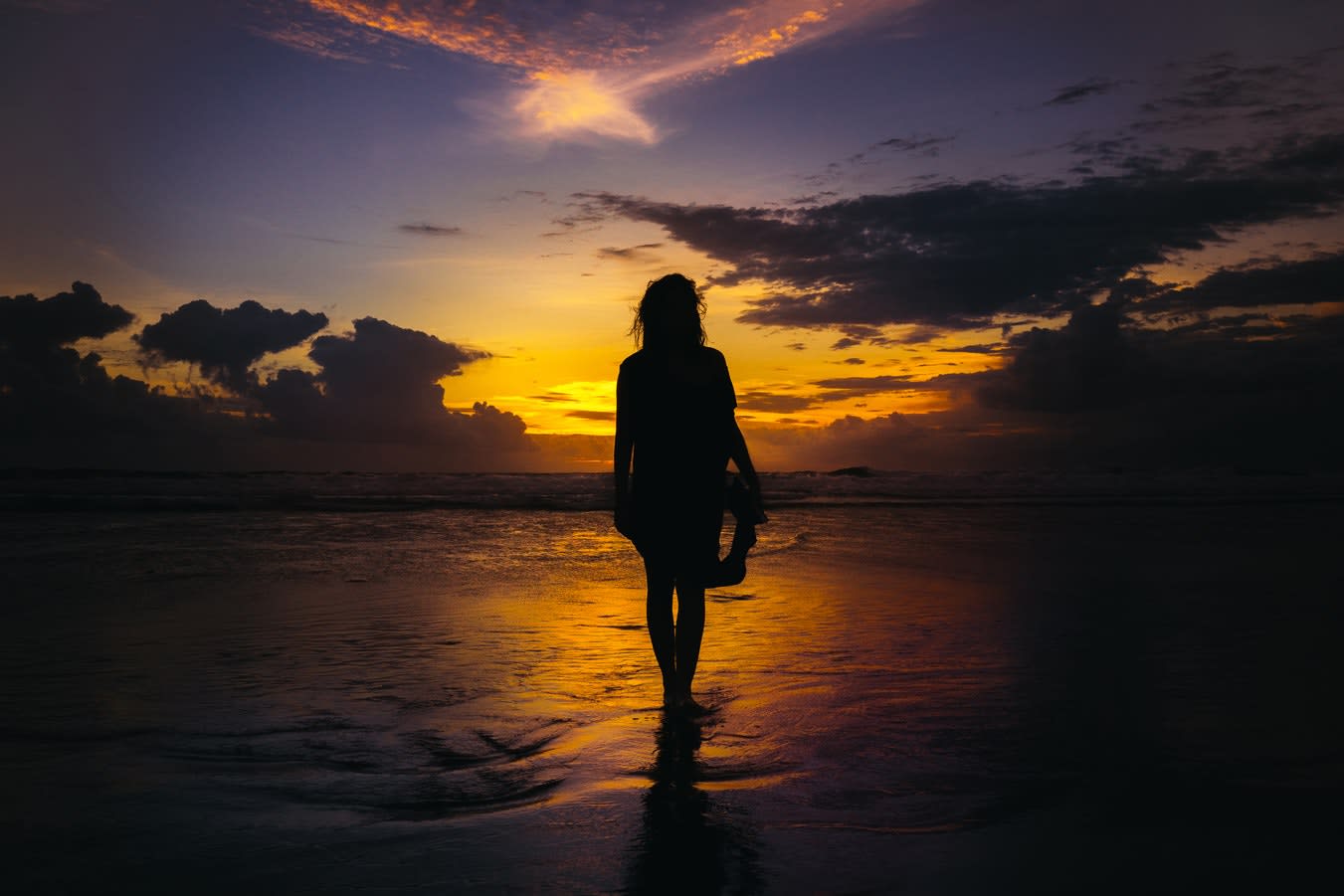 Bali is a beach-lover's paradise, there's no denying that, but one thing that can spoil a lazy day on the soft sands is feeling cramped and crowded on a beach full of people. During a romantic holiday, this feels even more intrusive, but there is a fantastic beach that offers seclusion and privacy for lovestruck sun-worshippers.
Gunung Payung Beach in Nusu Dua is so remote you're unlikely to run into anybody else while you're there, so be sure to pack a picnic and enough water to see you through the whole day. With expansive panoramic views, the beach appears to reach all the way out to the horizon. If you're into snorkelling, you'll be in heaven. Visiting after midday is the best time for clearer, warmer waters, perfect for admiring the reefs below, as well as even more chance of having the beach to yourselves for some private sunbathing.
The ultimate island destination for couples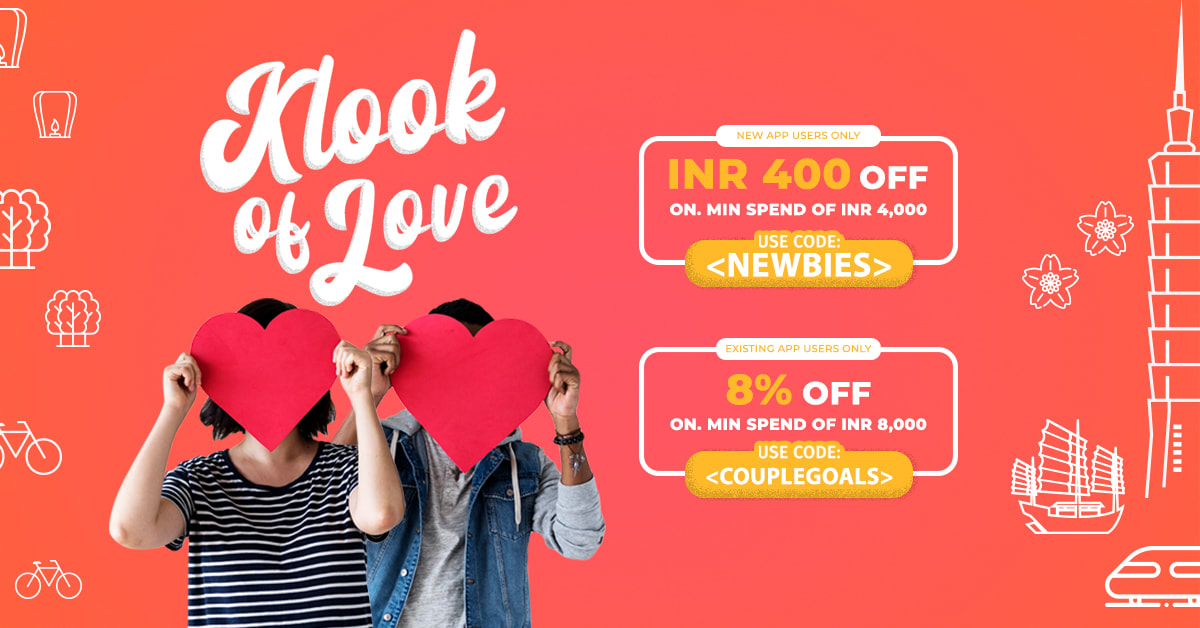 Bali is the perfect destination for a romantic holiday or honeymoon, and when you dig a little deeper, it's undeniably a lovers' haven. With its endless beaches, enviable climate and paradise-like ambience, it has everything a swooning couple could possibly want, but there's so much more to explore than just sea and sand. With endless activities on offer, you need to save what you're going to explore. Hence, make use of the couple goals offer as mentioned in the graphic above.