iIf you haven't been to Singapore as yet; just take few trips and you will fall in love with this gorgeous city. Whether you're here for a short stop-over or an extended weekly vacation, there are plenty of things to do in Singapore. 
So,  when you're planning a trip to Singapore, and don't know what to expect, Klook helps you discover one of the most unique places in the most convenient and smartest way!
Here's your short guide to the top 7 Things to do in Singapore.
7. Singapore River Cruise
The first thing on the to-do list and probably one of the most popular one is the Singapore River Cruise.  Head down to the Marina and jump into the traditional bum boats where these iconic bumboats are great to traverse the Singapore river. The 40 minute boat ride gives you a great overview of the city and you can also get a glimpse of some top sights in Singapore including the world renowned Merlion (Singapore Lion Statue), Raffles Statue, Boat Quay, Helix Bridge, and Marina Bay Sands.
6.Visit Temples & Souvenir Shopping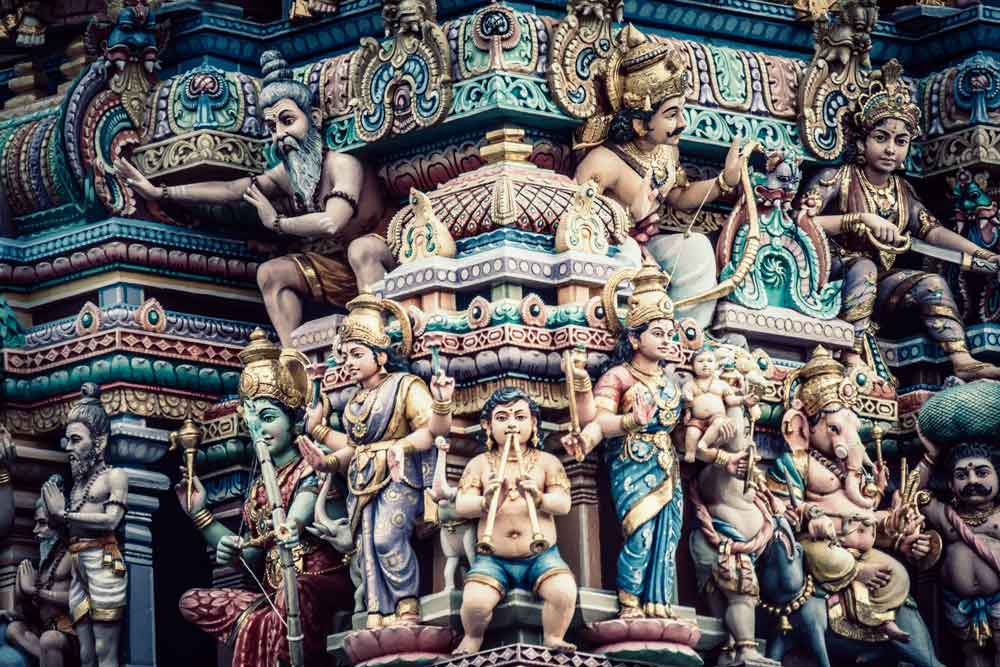 Singapore is a melting pot for different culture and religions, so visit to one of the many temples is a mandatory on your itinerary. The best way to discover one is to walk around the streets of Singapore. Klook highly recommends to visit the Little India or Chinatown for the best experience.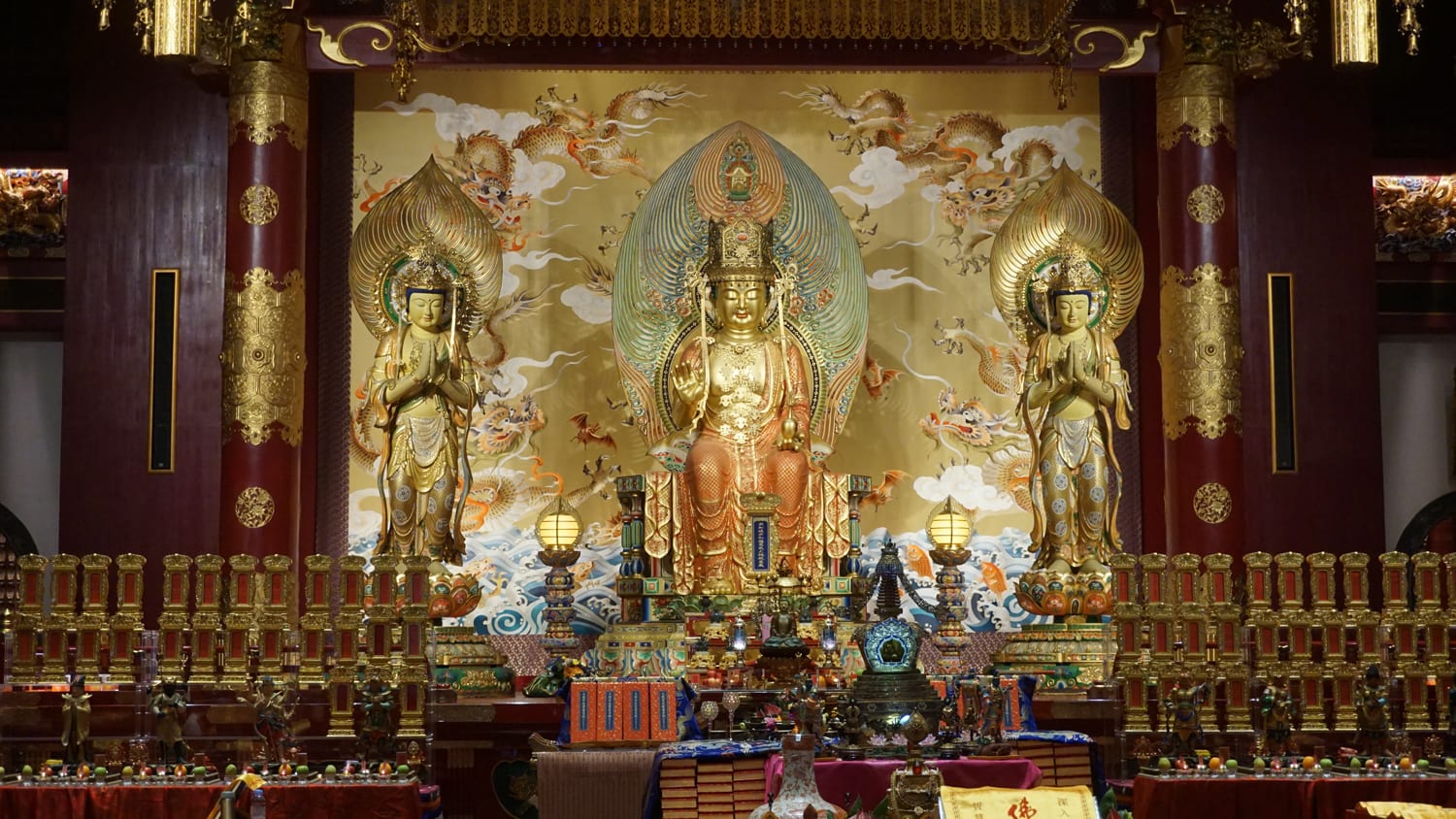 If you visit Chinatown, you will realise that the whole town should be renamed as a Souvenir town. With hundreds of stalls and shops, you will surely find a memorable souvenir to take back home.
5. Shopping at Orchard Road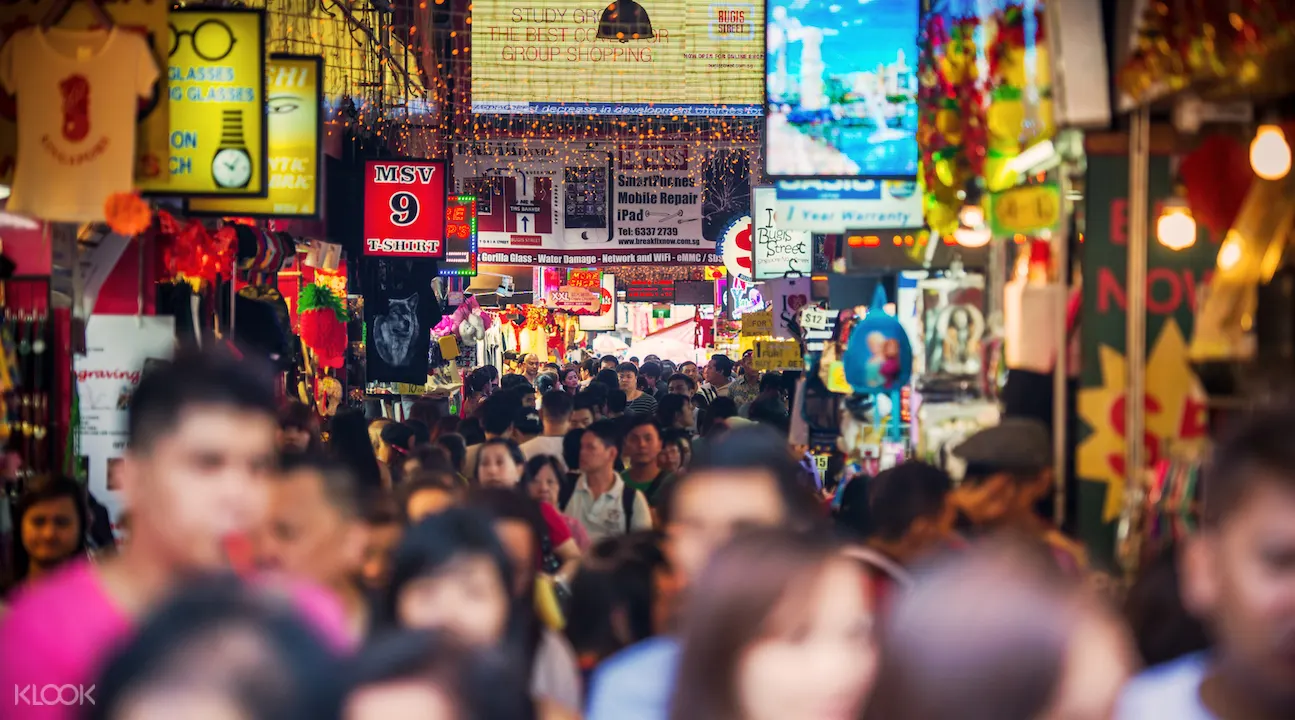 It is impossible to visit Singapore and not find the best deal while shopping. Take a walk along the orchard road (Singapore's main shopping district) and find your favorites ranging from top-notch luxury retail stores to world-class international cuisines.
Even though this district is filled with people and the temperature is hot, for some miraculous reason you will sense a sweet fragrance of roses everywhere to make your shopping spree easy. Also, it doesn't matter whether you're visiting this busy place at dawn or dusk, Orchard Road is home to a range of world-class gourmet experiences for the die hard foodies.
6. Visit Garden's by the Bay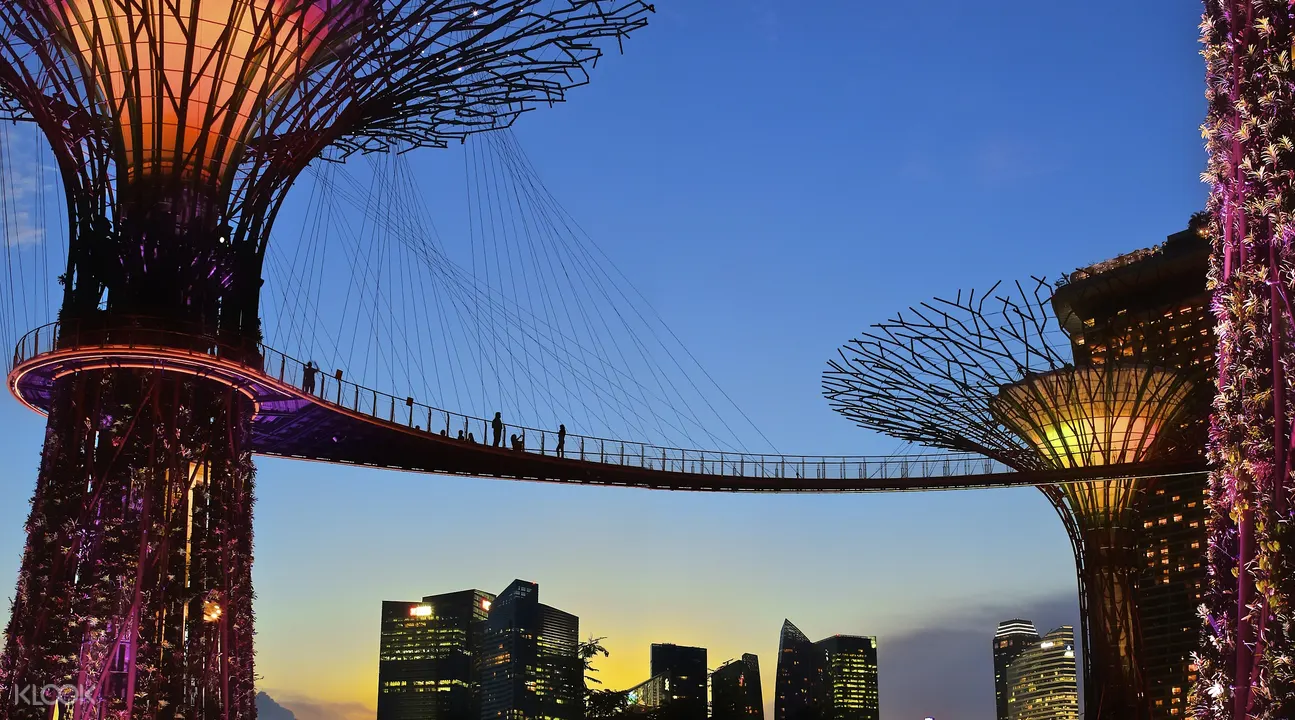 One of the key things to do in Singapore is to visit Garden's by the Bay! An iconic Singapore destination, Gardens by the Bay is undoubtedly at the top of every visitor's itinerary to the city.
The entire complex houses one of the biggest greenhouses in the world and also has one of the biggest indoor waterfalls in the world. Spanning over 101 hectors of reclaimed in central Singapore – adjacent to the marina reservoir.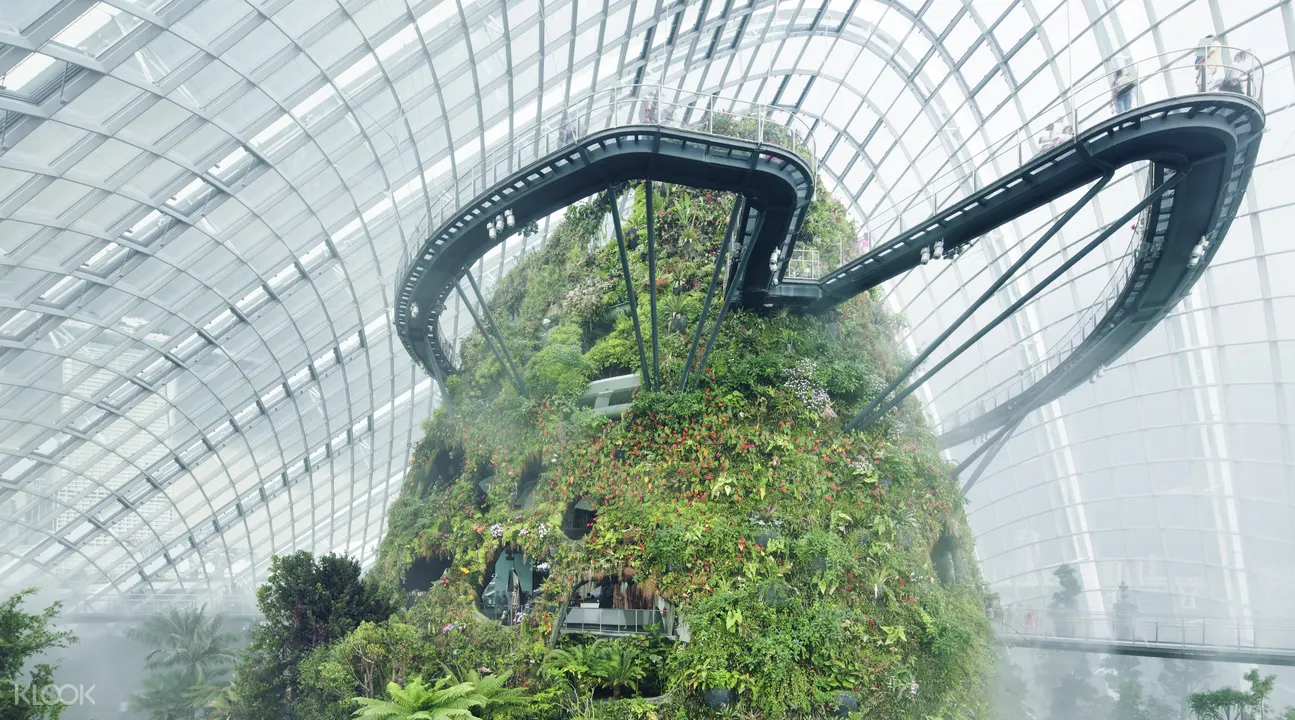 The park consist of 2 huge greenhouses and 3-4 waterfront gardens (Bay South, Bay East, and Bay Central) and conservatories (Flower Dome and Cloud Forest) as well as the newly opened Sun Pavilion, feature some of the most incredible man-made structures built to house flora and fauna from all over the world.
Book your Singapore Gardens by the Bay ticket on Klook which will give you full access to the two conservatories and what's more, you can even skip the ticket line and enter directly with your Klook voucher. 
Important Tip:  Do not miss out the colourful super trees in the night; they are quite spectacular.
3. Sentosa Island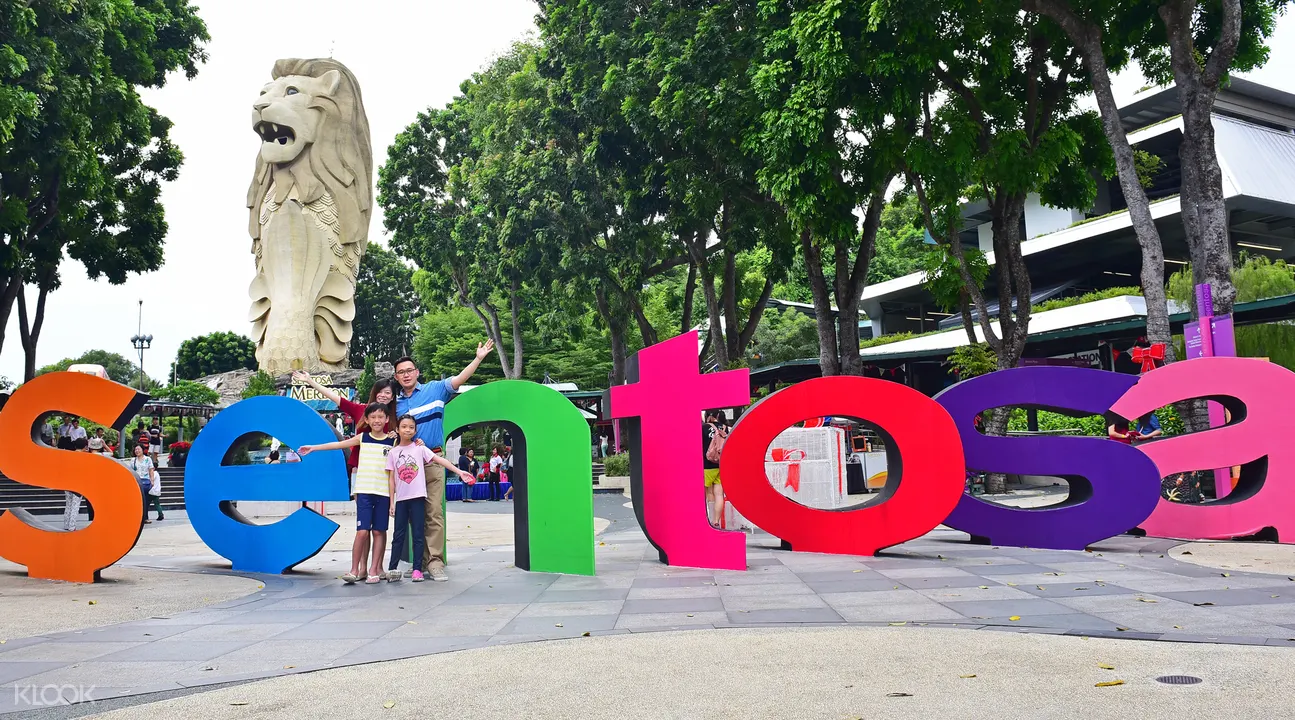 At the edge of Singapore, lies Sentosa. A exotic island resort filled with a plethora of activities such as: 4D Adventureland to Megabounce and S.E.A Aquarium, which offers your choice of fun on offer.
Book your Sentosa pass on Klook and spend a carefree day with your family and friends and save money as you do it. The Sentosa FUN Pass (Play 3, Play 5, or Play Max) and the Sentosa Token FUN Pass (55, 80 or 120 tokens) are your gateways into the land of adventures, and at an affordable price.

And at the end of the day, for something different, don't miss the spectacular attractions – Wings of time. To Experience 3D projection mapping, state-of-the-art lasers, spectacular pyrotechnics, fountains and water jets, and an enthralling music production – all in one incredible fusion!
2. Singapore Cable Car Experience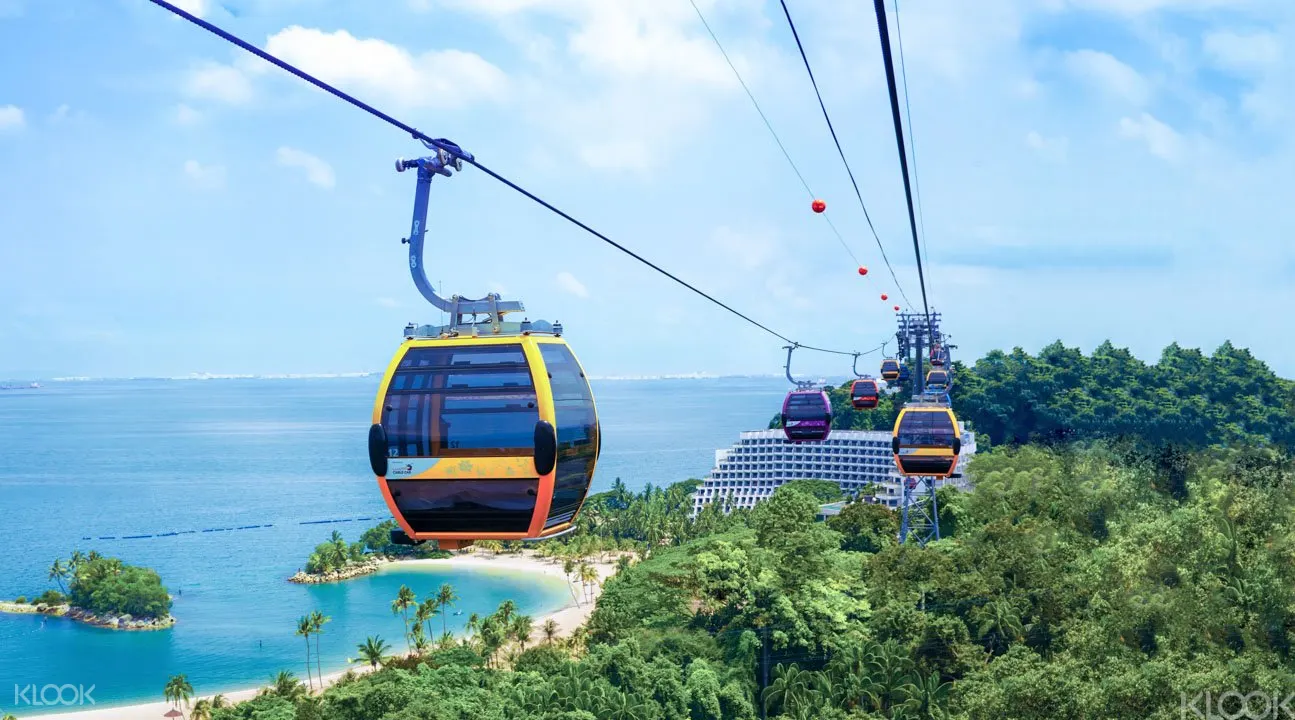 If you're heading to Sentosa Island, you may need a nice and comfortable mode of transport to reach there. And there is no better option than taking a speedy route on the Singapore Cable Car. The ride will provide you a easy pathway to places like Sentosa Island and Mount faber and offer the most spectacular views in all of Singapore.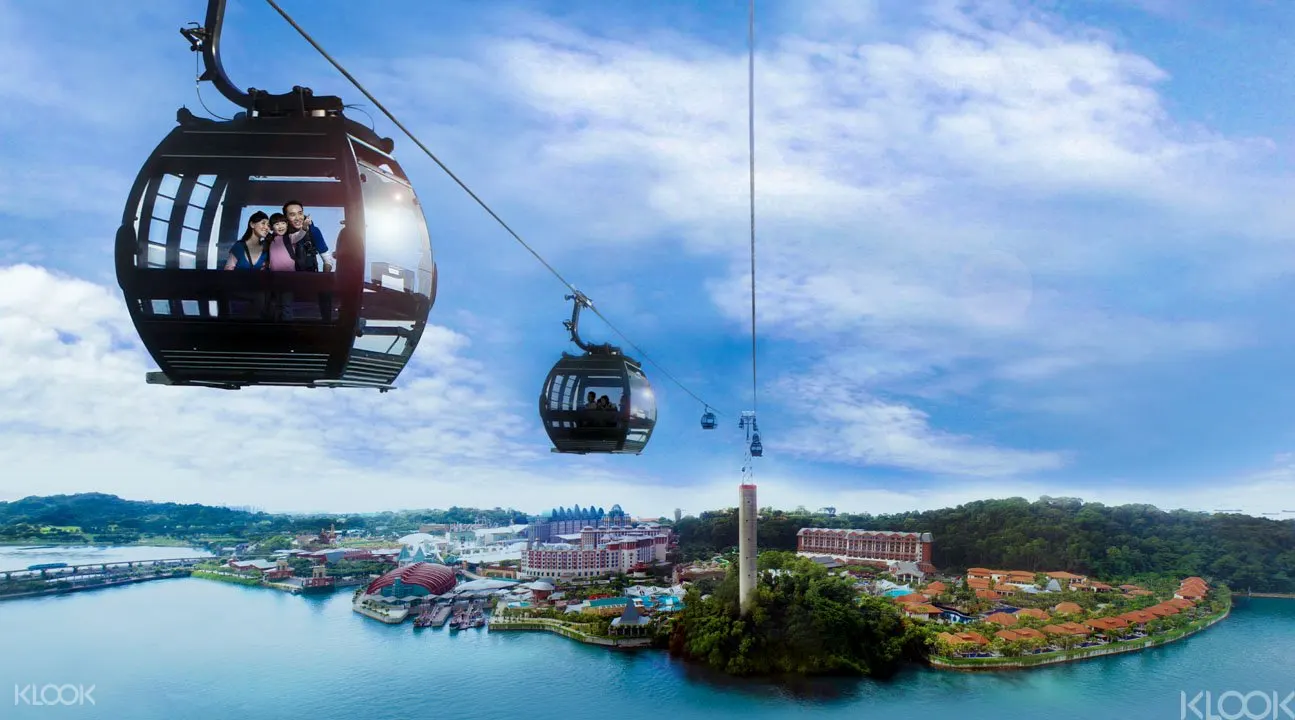 You can get a bird's eye view of the world-class Singapore infrastructure, the picturesque beaches and harbor as well as renowned Singapore attractions and theme parks. The cable car line has gotten a multi-million dollar makeover in 2010 and boasts of comfortable cabins with modern facilities including latest safety measures. So, hop on for the ride and enjoy an experience of a lifetime!
1.Universal Studios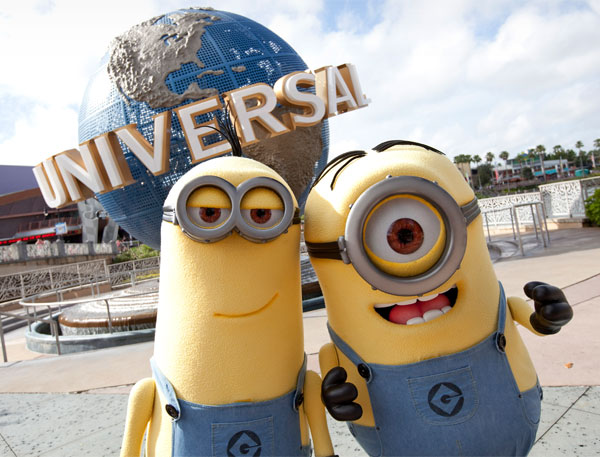 No trip to Sentosa Island or even Singapore be complete without a trip to Universal Studios. This is the one attraction that kids look forward to every time they hear about Singapore. If you're looking for a fun outing with your kids, you can never go wrong with Universal Studios.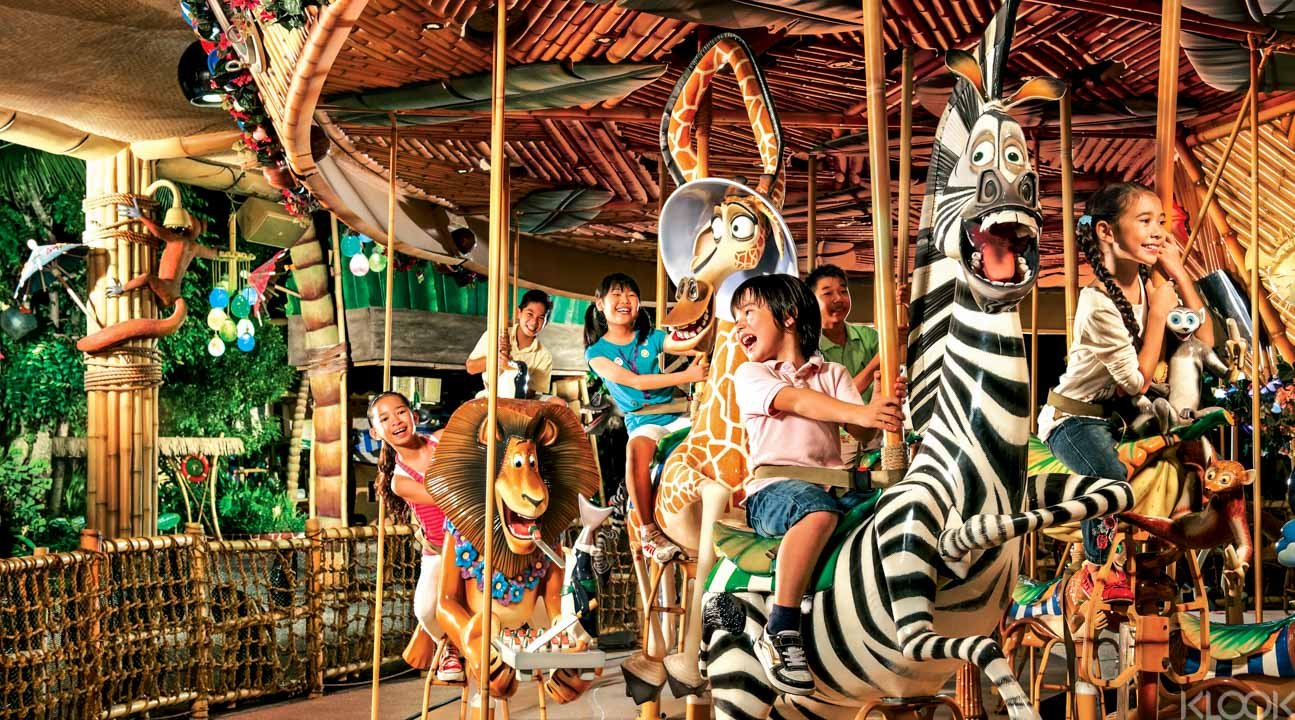 Go beyond the screen and experience the universal movies themed rides and attractions. Interact with your Universal studio movie characters and explore over 7 movie theme zones for cutting edge visual shows.
Book your USS 1 day pass on Klook and have an enjoyable your day with a VIP access to the rides and shows with a Universal Studios Singapore™ VIP Tour Experience
There you have it, few of the favourite things to do in Singapore. So what are you waiting for? Go on your phones and download the Klook App and discover tours, attractions, transport, wifi and much to make your travel to Singapore easily.