Welcome to the first issue of our New To Klook blog posts! 
Each week we'll be writing about a few activities which have been added to Klook within the last 7-days, to keep you all updated about any great new experiences wherever you might be travelling. Make sure to check out the rest of Klook for any specific locations you're visiting, as there's loads more being added every week!
This week we've got tons of new experiences, from a goal-achieving masterclass beating the Blue Monday blues in London, to spa experiences and Snuba in Bali and Guam. Read on to learn more… 
UK
Klook Explores – London, UK
Don't let this Blue Monday get you down – let Klook help you stay positive about the year ahead with a session from Denise Mortimer – Positive Psychologist and Forbes-awarded Emerging Entrepreneur! This event is on Monday 20th January at Lost In Brixton, and is a must for any aspiring Entrepreneurs and anyone serious about achieving their personal and professional goals in 2020.
London Cheese and Mulled Wine Tour – London, UK
As the cold and stormy weather definitely doesn't seem to be letting up, why not keep up with the cozy comfort food and check out our new Cheese and Mulled Wine tour around London? This 2.5-hour treat will see you sampling delectable delights including Baked Camembert and Prosecco Cheese and a warming drink of mulled wine, before testing your wits with a fun & challenging cheese-related quiz. You'd feta believe this will lead to a grate day!
Europe
Greek Dance Lesson & Dinner – Athens, Greece
Join an evening of music and fun as you are taught by a professional to dance the 'kalamatianos' and other popular Greek dance routines, and then round off the evening with an authentic Greek feast at a traditional tavern with views of the illuminated Acropolis!
Venetian Carnival Party – Venice, Italy
For more involvement in the history and culture of iconic European heritage, RSVP to an immersive Venetian Carnival Party. Dance the famous Minuetto, play carnival games, and mingle with fellow guests throughout the night as you are hosted by a friendly casanova. You'll also get to dress up in a beautiful traditional Venetian carnival outfit and mask, so make the most of this unique opportunity to try something new.
Eiffel Tower Priority Access with Champagne and Macarons or Caviar – Paris, France
Klook already offers skip-the-line priority access to the Eiffel Tower's observation decks and summit, but now you can upgrade your experience to VIP status with an added glass of Champagne and either Caviar or traditional light French Macarons, as you take in the views of Paris. An unforgettable experience for those who want to experience the finer things the Parisian culture has to offer.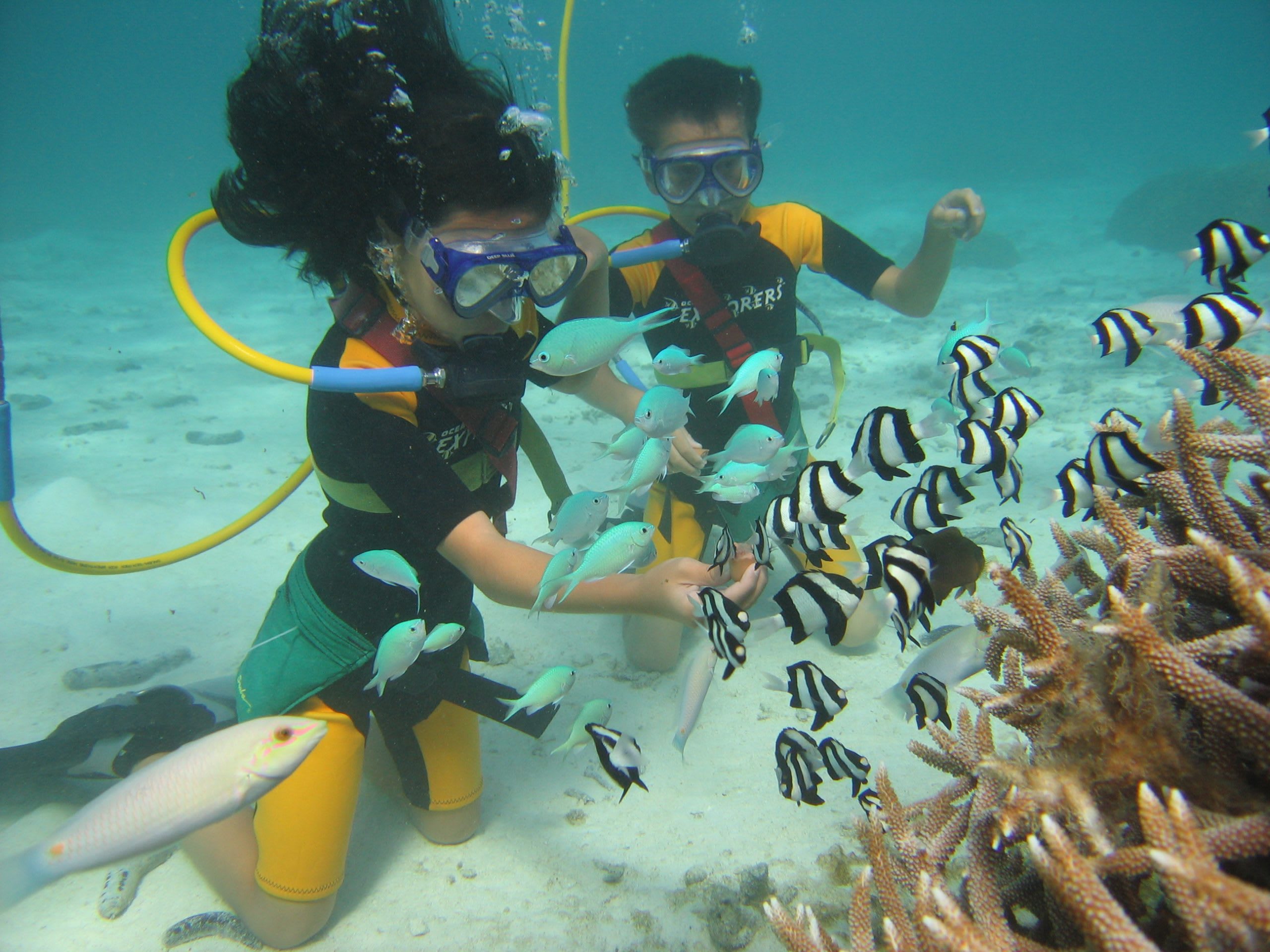 Worldwide
Snuba Adventure and Dolphin Watching – Guam, USA
Any idea what Snuba is? Don't worry, we didn't know either, but this combination of Scuba Diving and Snorkeling is making a storm! Snuba involves Snorkeling gear as well as compressed air which is kept on a floating raft, so you can experience the joy of the underwater while breathing freely! 
Klook's new Snuba Adventure and Dolphin Watching in Guam is sure to be an unforgettable experience – marvel at the colourful corals while trying your hand at the Snuba craze, and then watch Guam's amazing Bottlenose Dolphins swimming around, with the chance to interact with them if they get close. With hotel pickup and lunch included, you can relax for a full day of amazing experiences.
eqUALIZE Spa Experience – Bali, Indonesia
Make your trip to Bali an even more memorable one with a relaxing wellness break at eqUALIZE spa in Seminyak. All the services include a welcome cake and drink, with another after your treatment, and use of the gym and extremely Instagrammable pool (check out the picture at the top – a sure one for making all your friends back home jealous!), and the couples massages include a glass of wine each as well.
Whether you opt for a traditional Balinese healing massage or the signature fusion massage for some well-deserved me time, or you go as a couple and relax together during the foot cleanse, massage, and Jacuzzi experience, you can be sure you'll leave the spa feeling like you're walking on air!
We're sure we've mentioned something which takes your interest and inspires you to book your next trip, or upgrade one you already have booked, but don't forget to check out Klook.com or the app for even more inspiration and amazing activities…