Beatles or Stones?
Scone or 'scohne'?
Liam or Noel?
Life is full of important decisions, and when it comes to petrol-heads deciding which driving experience to book next, we know there's one question that comes first and foremost; Ford or Ferrari?
It's the same question that the new Le Mans 66 film poses, as it sees Ford go toe-to-toe with Ferrari on the famous 24-hour circuit at, yup, you guessed it – Le Mans. 
The film steps on the gas from the minute it passes the starting line and is filled with adrenaline-racing, foot-to-the-floor sequences right up until the chequered flag. The history and the rivalry of Ford vs Ferrari is bound to leave film fans thirsty for more full-throttle thrills, so we wanted to make it easy for you to book your next driving experience, with a round-up of the ultimate adrenaline-pumping driving experience options from around the world! 
So start your engines, and get ready for an adrenaline adventure like you've never seen before…
Ferrari World (Abu Dhabi)
The UAE is famous for the number of supercars that can be seen patrolling the streets. But with Ferrari World on your doorstep. you'll be able to get up close and personal in your own thrill-seeking driving experience.
Take the day to explore the world's first Ferrari-branded amusement park, where you can practice your F1 car driving skills in a custom-made racecourse. Then experience Ferrari's innovation first hand in Made in Maranello, an in-depth tour of the Ferrari factory that showcases how a Ferrari GT is made. 
From there, climb aboard a cinematic motion-based simulator and experience the thrill of F1 racing or enjoy an interactive game show with Fast Lane. Whether or not you're a fan of Formula One racing, you are bound to have an action-packed time at Ferrari World in Abu Dhabi.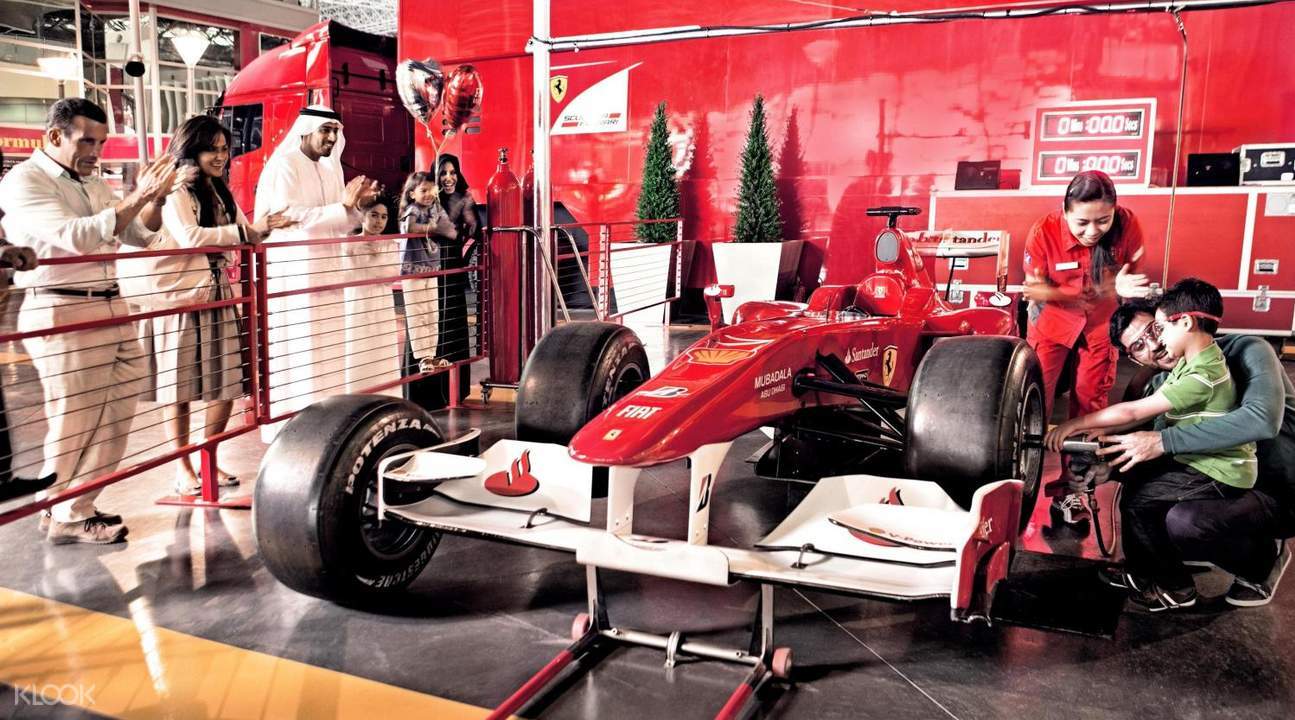 Supercar Driving Experience (Singapore)
Singapore and supercars go together like spaghetti and meatballs, or like Hamilton and Mercedes! And now, you can live the high life and follow in the tracks of Vettel, Alonso and Hamilton himself by making your dream of driving a Supercar a reality! 
The Supercar Driving Experience in Singapore lets you take the wheel on the route used during the F1 night race in the Ferrari California, a Lamborghini Gallardo Spyder, a McLaren MP4-12C, a Lamborghini Huracan, or a Ferrari 458 Spider. Unleash the power on the straights of the freeway, or simply cruise along the coastline with the wind in your hair! And if you don't feel like driving, feel free to relax in the passenger seat and let one of the pros show you what these cars can really do. An on-board HD camera captures the drive from inside the cockpit as well as from a street view, so petrol heads are given a memento of an experience that's sure to stay with them forever!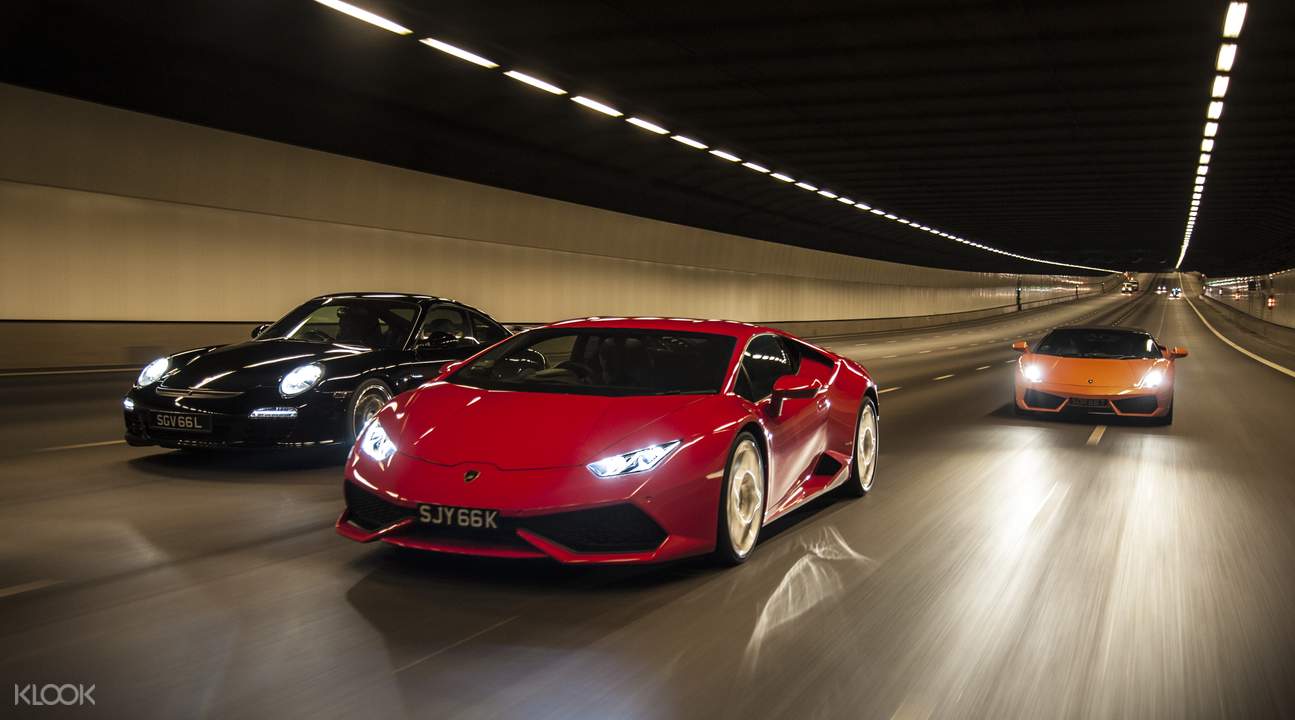 Supercar Racetrack Driving Experience (Las Vegas)
When it comes to glamour and style, few places match up to the luxury of Las Vegas! But far from the Hollywood stereotypes of the Fast and Furious franchise, now you get the chance to fulfil that need for speed as you head in your supercar of choice down the Las Vegas Motor Speedway! 
This Las Vegas Supercar Racetrack Driving Experience lets you choose from a collection of state-of-the-art supercars and, with the company of a professional racing instructor, learn how to drive like a professional racer, before getting the chance to go speeding down an exclusive racetrack! 
At the end of your adrenaline-pumping ride, you'll get a certificate and have the chance to buy a video of your driving experience in this incredible car! Make no doubt about it – this is a speed lover's dream come true!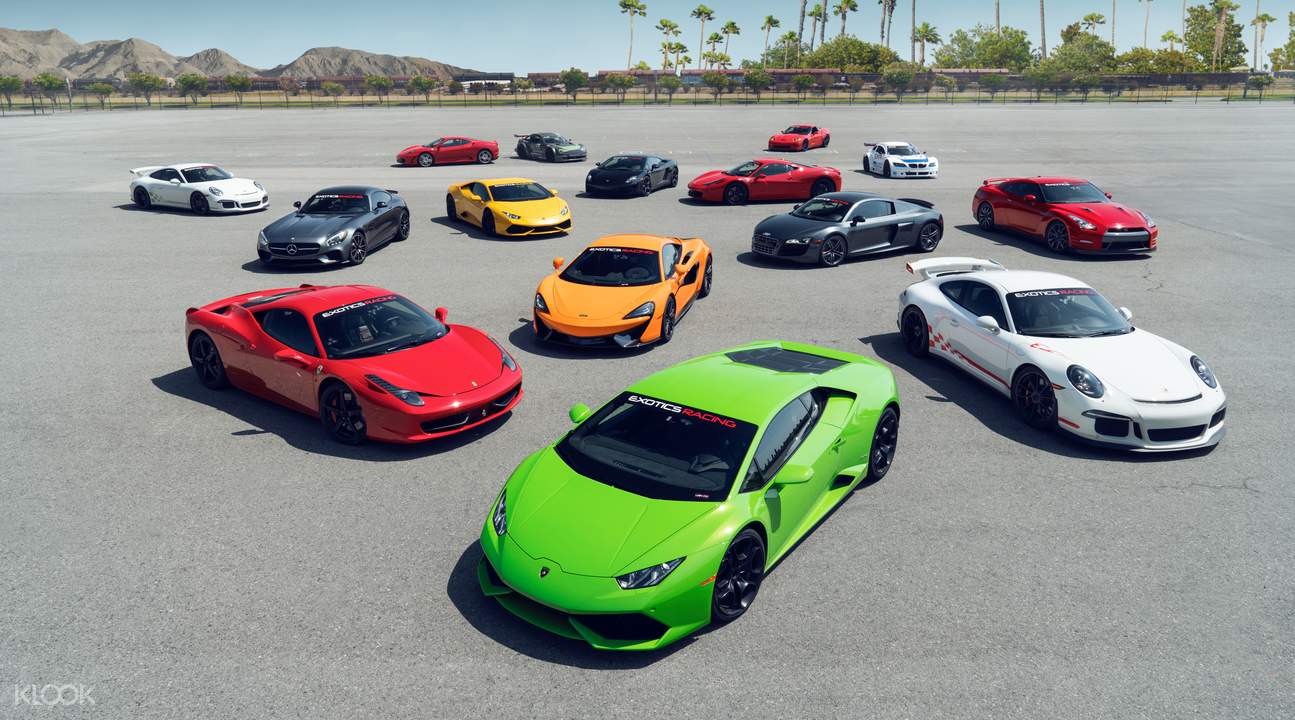 Off-Road Truck Racing In the Desert (Las Vegas)
For real adrenaline addicts, racing around the roads – even at breakneck speeds! – can leave them wanting more. Luckily, we've got the perfect answer in this Desert Off-Road Baja Race Truck Driving Experience in Las Vegas.
Feel your adrenaline rush as you race a custom-built, high-performance V6 truck down SPEEDVEGAS' famed 1.4-mile private stadium track. You'll even take on five major jumps, including an epic 40ft tabletop jump!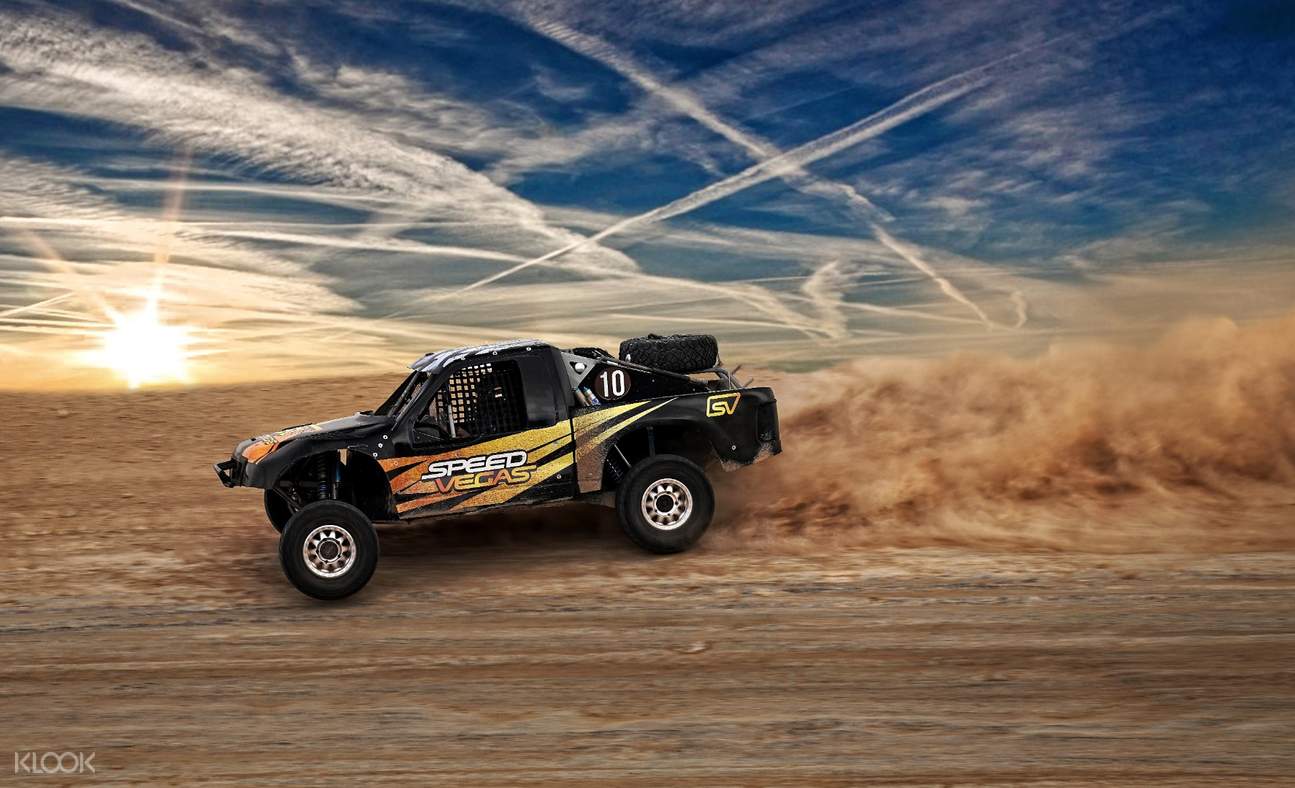 Unfortunately, however convenient the optional hotel pick-up service might be, we don't think it'll be as thrilling as the main event!
But maybe that's more of what you're into? And if you do fancy starting slow and working up to supercar status, you can always look at a slightly safer way of putting the 'fun' into 'F1' by karting around the mean streets of Okinawa!
Whatever your petrol preference, we reckon we've got the perfect driving experience for you on klook.com…