Seen all the main sights in Hong Kong, but drawn back for the alternative side of the city? If you're looking to track down all the cool places in Hong Kong to set your insta feed on fire, this is the guide for you. Hong Kong is buzzing with seriously funky bars, fab fashion finds in hip boutiques and clubs that will keep you dancing all night. We've pulled out some of the hottest places to be seen, so you waste zero time upping your style levels as you get to grips with Hong Kong.
1. Lan Kwai Fong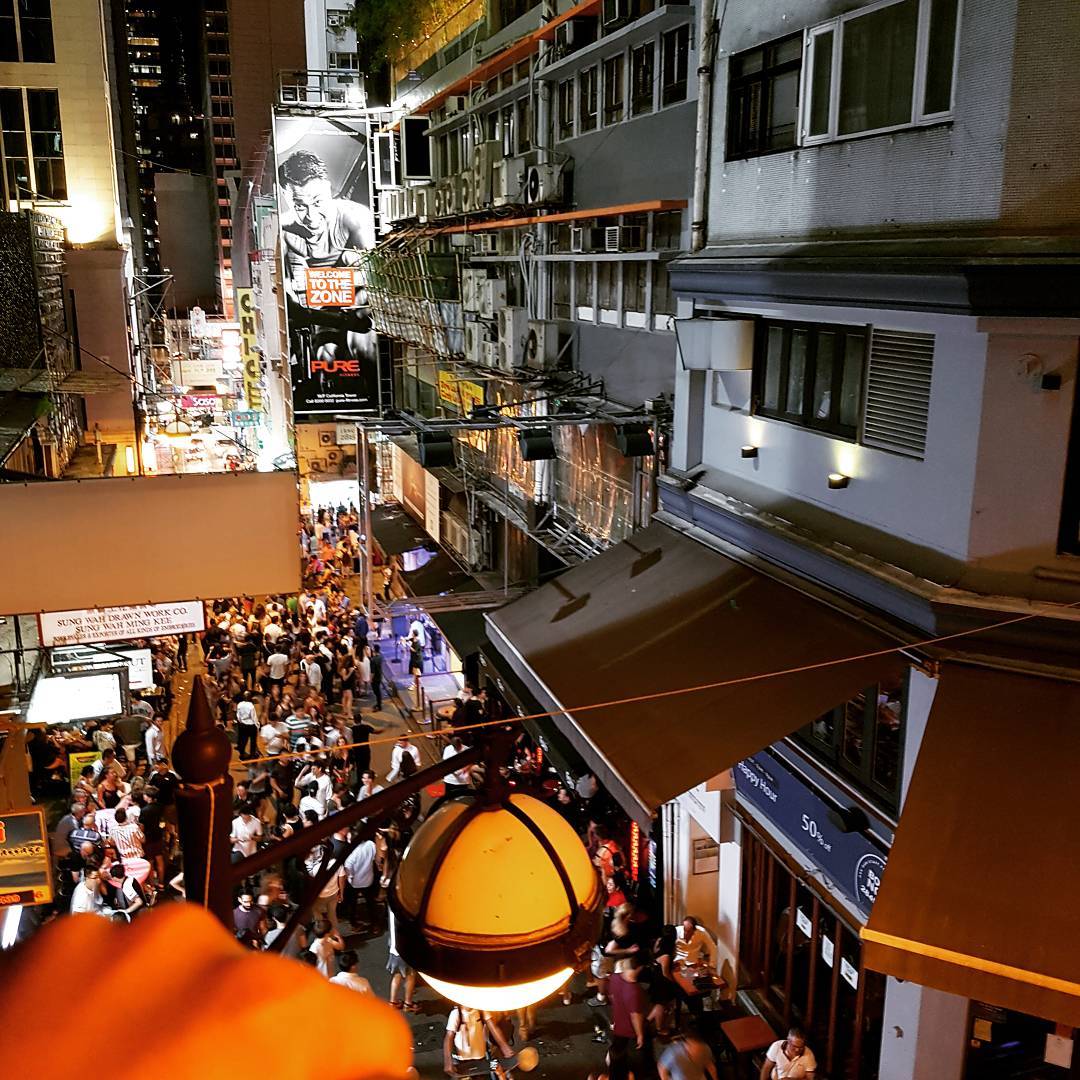 Photo credit: @awesome_plz_ on Instagram
Boasting a two-story art gallery, the Opera Gallery, and its own beer and music festival, the neighbourhood of Lan Kwai Fong is popular with both Hong Kong locals and visitors. Come here during the day and you may well be fooled into thinking this area is low key, but once the sun goes down, this part of the city really gets going.
With more than 90 bars and restaurants, there's plenty to explore if you want to hang out with friends, enjoy an evening meal, belt out some tunes at karaoke or grab a low-key bevvy at the local 7/11! But if you're looking to step things up a little, Lan Kwai Fong is the best for clubbing. Head to Volar for thumping tunes that range from hip-hop to electronica.
2. Hong Kong shopping – malls to streets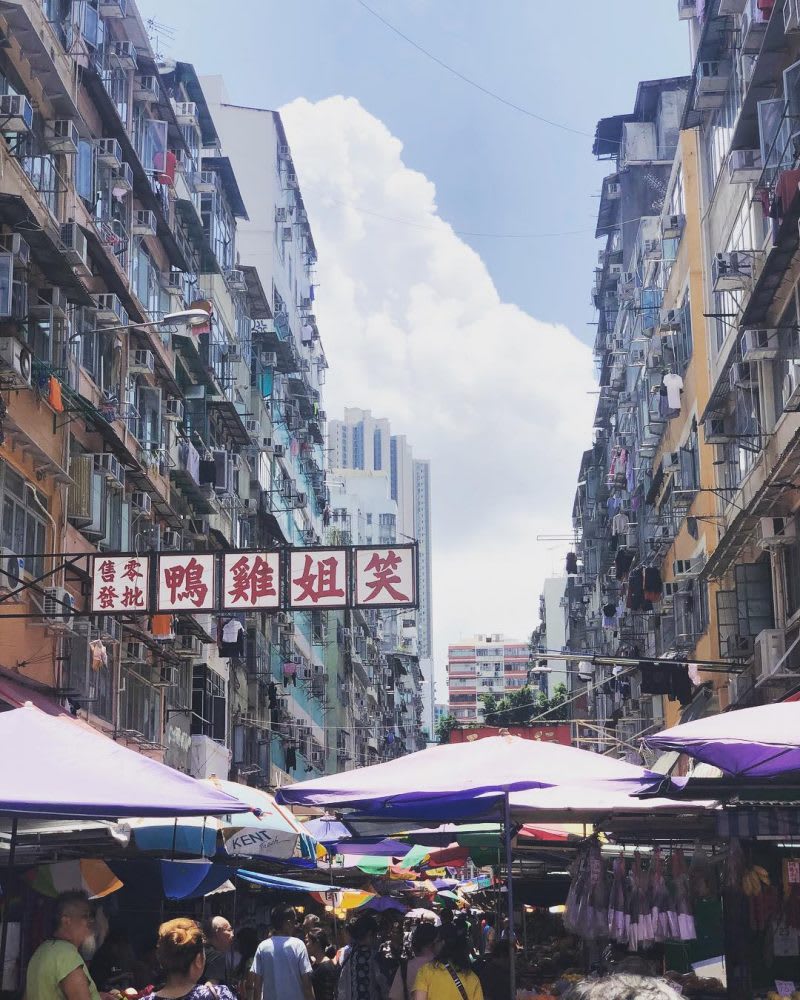 Photo credit: @malu_aug9 on Instagram
Stacked with stores over four floors, Island Beverly Mall is a thrifty fashionista's heaven. From the street, you might miss it – it's not much to look at – but this mall is full of tiny shops selling everything from local designer garments to quirky accessories and imported Japanese threads. You could probably spend a day in here browsing all the rails, so get ready to rummage. It's open from 2pm until around midnight.
If upmarket is more your scene, you might want to sidestep this place in favour of shopping to your heart's content on our outlet shopping and sightseeing day tour. Grab major bargains at discount designer boutiques at the Horizon Plaza in Ap Lei Chau and enjoy a sampan boat ride around Aberdeen Harbour. End it all with fantastic views across the city from Victoria Peak.
And if you're wanting to snatch a bargain on the streets, immersing yourself in the local atmosphere of never-ending alleyways with people buying, haggling and selling, then the Hong Kong Market Hopping tour is the go. This tour takes you to three of the most popular street markets depending on your package selection – Fa Yuen ("Sneaker Stree"), the Flower or Goldfish Market, and either the Jade Market or Sham Shui Po Ap Liu.
3. Kowloon Mong Kok food tour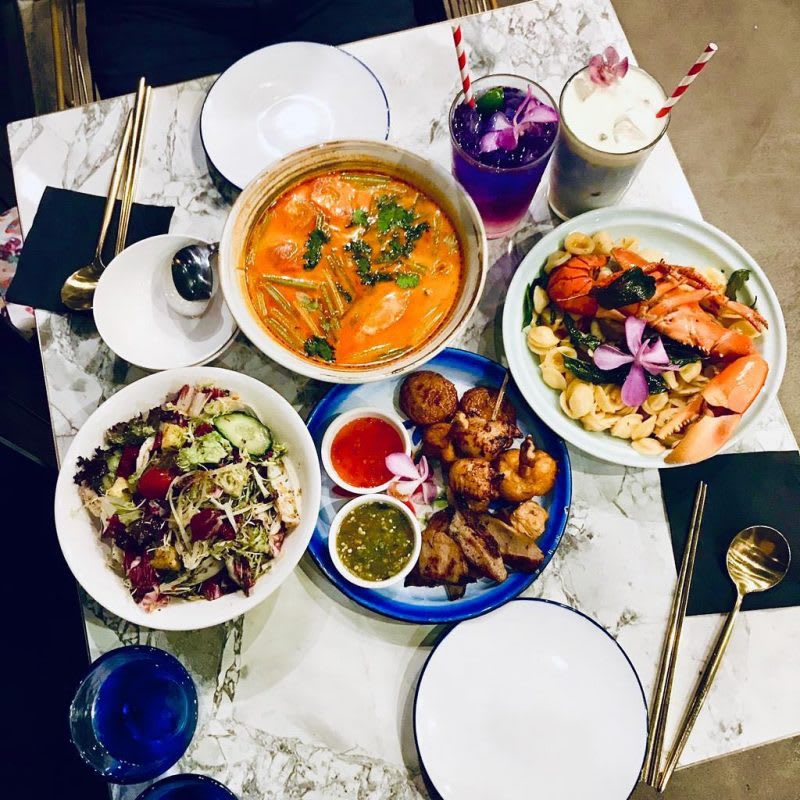 Photo credit: @ling.thefoodie on Instagram
One of the best neighbourhoods in Hong Kong for food is Kowloon, and that's largely down to the fact that this half of the city is where most of the locals live. So when you pitch up at a restaurant here, you'll be enjoying an authentic taste of what Hong Kongers eat.
If you're after a taste of the best Peking duck that the city offers, ring ahead and book a table at Spring Deer. This unassuming restaurant has been dishing up this favourite for more than 45 years, and it's busy all year round. If you want to try more than just one dish while you're in Kowloon, book your space on our Kowloon Mong Kok food tour. During this half-day tour, be ready to try snake soup, sweet tofu dessert and red-bean pastry – plus more dishes, too, if you can squeeze them in.
4. Winstons Coffee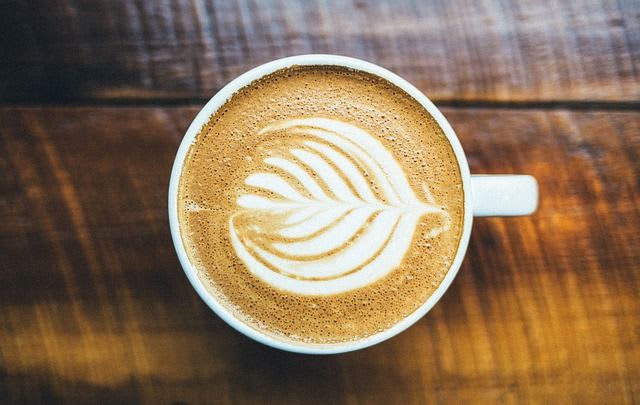 If you take your coffee seriously, this is the place to get your caffeine fix. Winstons Coffee in Sai Ying Pun is open from 7am until 11pm every day except Monday (when it closes at 6pm). The friendly baristas welcome you into this little gem and you'll fall in love with it, just like everyone else does. The vibe is homely and welcoming during the day, and as nighttime comes around, that easy-going feeling continues as this place effortlessly transforms into a great spot to hang out over cocktails, beer and wine. But if you're still hankering for coffee – fear not, their espresso Martini is what they're known for. And it might just help you win one of the often barista-initiated drinking games.
5. Central Gallery half-day tour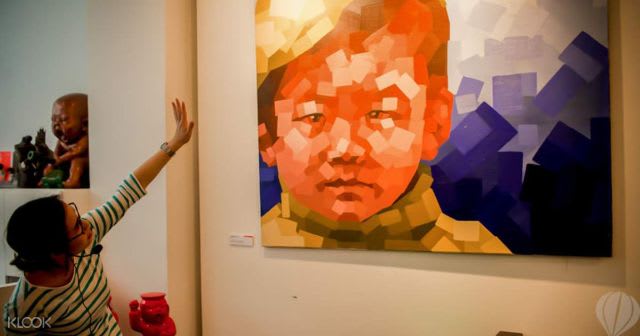 Hong Kong has more than 200 art galleries, so if you're feeling a little flummoxed about where to start, let us lead you on our Central Gallery half-day tour. Choose from two options or go on both – the SoHo Gallery Walk or the Pedder Building Gallery. Either way, you'll be treated to a host of artworks from both contemporary and traditional artists.
Once you've embraced the art world, why not make your own way over to PMQ to pick up an arty treasure in the small craft and design stores, find a quirky fashion piece in the independent shops or sip a freshly brewed cup of cha in one of the tea houses. Once you've stoked up your energy levels, head back to Hollywood Road and pick out some of the galleries you might not have had time for earlier.
6. Sheung Wan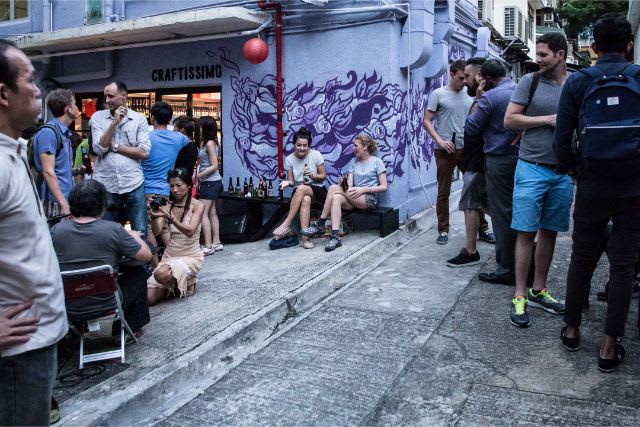 If you want to hang out with the all the cool cats – Sheung Wan is where you need to be. It's been a hotspot for trendy types for years and when you wander the streets of this neighbourhood, you'll soon see why it's a firm favourite with the in-crowd. Vintage shops sit side by side with funky cafes, while cool bars and some of the best restaurants in Hong Kong mean you can easily while away the nighttime hours. You'll want to make a stop at Craftissimo for locally-brewed beer you won't find anywhere else!
For the best retro gear, head to Select 18 on Bridges Street – it's an Aladdin's cave of old-time goodies. When you've had your fill of rummaging through the racks, refuel at Teakha. This cosy little hub serves up tea and cake how it should be – with love and passion. This is home comfort at its best.
If you're more of a night owl, go for cocktails at Coa – a Mexican-inspired bar. Mezcal and Tequila-based drinks take up most of the menu – if you're not sure what to choose, just ask a bartender.
7. Tap – The Ale Project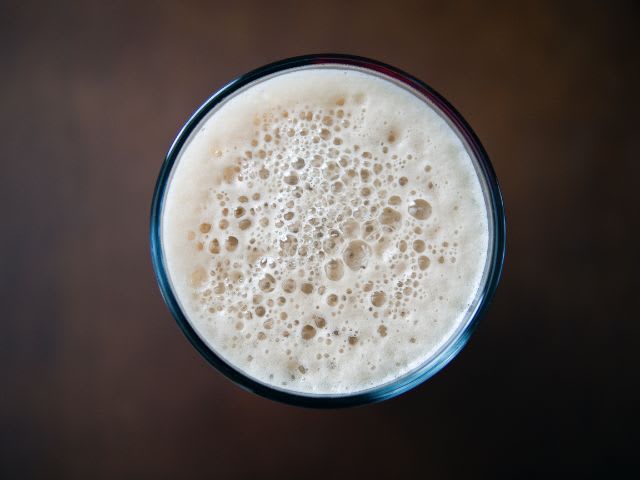 OK, so it may not look like anything particularly special from the outside, but this place is testimony to the old saying, 'it's what's on the inside that counts'. Small and cosy and serving a great range of craft beers and delicious gastropub grub, this bar is all about quality and laid-back vibes. Locally brewed ales on tap sit alongside bottled imports from around the world, and the list is impressive. To mop up those ales you'll need to try their food – hearty sandwiches filled with local Hong Kong favourites such as roasted pork or siu yuk. Or get your hands on the Cubano loaded up with Chinese pickles. For a beer and a bite, this little place is fast becoming a firm favourite with the real-ale enthusiasts of Hong Kong.
8. Cliff ziplining and abseiling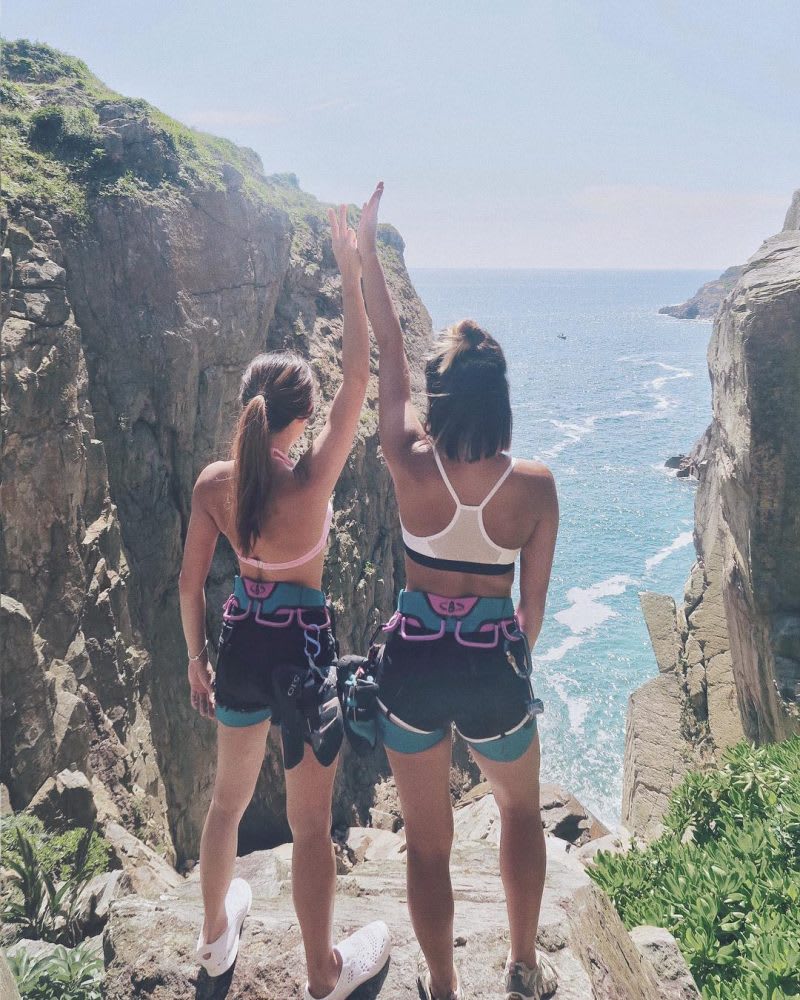 Photo credit: @snowy.tang on Instagram
Thrill-seekers! Hong Kong is ready for you. For one of the most adrenaline-fuelled Hong Kong experiences, this activity is well and truly up there. This tour kicks off with a hike up through craggy rocks and lush greenery as you make your way to the site on Tung Lung Island. You'll then hurtle along a zip wire over rock faces and the sea below, and land on solid ground before you abseil down epic rock faces.
As far as Hong Kong tours go, this has to be the one that will get your heart pumping the fastest. It's a whole-day adventure that starts at 10am and finishes up around 6.30pm. Make sure you bring food and plenty of water – there's a small restaurant on Tung Lung Island, but you'll only have a 30-minute break for lunch before the adventure kicks in again.
9. QiPao Rental and Photography Experience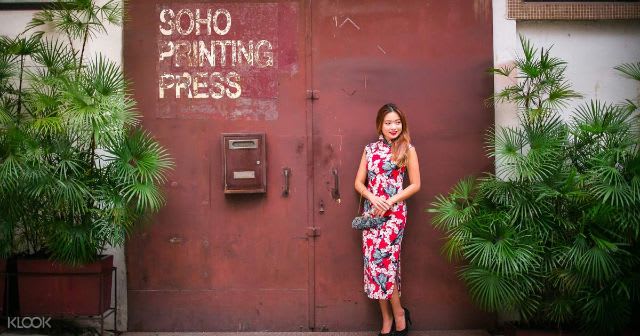 Want to experience Hong Kong like a local – or at least a local from days gone by? Get dressed up in a traditional QiPao in this unique activity that's perfect for your social-media feeds. Choose from more than 200 pieces of QiPao and a hair-styling session and then either opt to go it alone out on the streets of Hong Kong for some free time to take photos, or choose an indoor photoshoot. With this option, you'll relax and work your moves in front of the camera while a professional photographer takes your picture before a choice of vintage-themed backdrops. Whether you're travelling solo, in a couple, a group of friends or as a family, this is a great treat to add to the memory box.
10. Night paddle at Cheung Chau Island
Photo credit: @tiiinajt on Instagram
If you're ready to turn the level down low and indulge in a Hong Kong experience that's unlike any other, head out on a magical night paddle at Cheung Chau Island. In stark contrast to the bright lights and 24-hour bustle of the city centre, this experience gets you back to basics, under the stars and into the calm of the water. You'll learn the basics of kayaking at the Windsurf Centre, and then you'll paddle off in your kayak along the coastline. If you're lucky, you might get to experience the almost ethereal sight of bio-luminescent algae glowing in the water around you. Once your tour has ended, make the most of Cheung Chau and track down their famous plump Cheung Chau buns at the night market.
Hong Kong: a trove of hidden gems perfect for your Instafeed
We hope our guide to Hong Kong has fired up your imagination and got you thinking about the best ways to get the most out of this awesome place. It can be tricky deciding what to see and do when you set foot somewhere you've never been before. But one thing's for sure, get on out there and get exploring – in Hong Kong's labyrinth of streets and alleyways, you never know what hidden gem you're going to stumble upon next.