Otherwise known as 'Japan's kitchen', Osaka is a paradise for foodies – okonomiyaki and takoyaki are both big here.
Osaka is rapidly growing as a destination on our Japan-travel bucket list. More often than not, Aussies are adding Osaka to their list of cities to visit after Tokyo and Kyoto. With an international airport and quick and easy rail connections, it's easy to plan travel in and out of the metropolis.
Otherwise known as 'Japan's kitchen', Osaka is a paradise for foodies – okonomiyaki and takoyaki are both big here, and if you're daring, fugu (pufferfish). But it has so much more than just delicious cuisine – Osaka is also home to historic Osaka Castle and one of the world's most visited theme parks.
To help you on your journey, we've compiled this guide of the top things you should do when you visit Osaka, including the top dining spots, historic monuments and best sightseeing.
1. Osaka Amazing Pass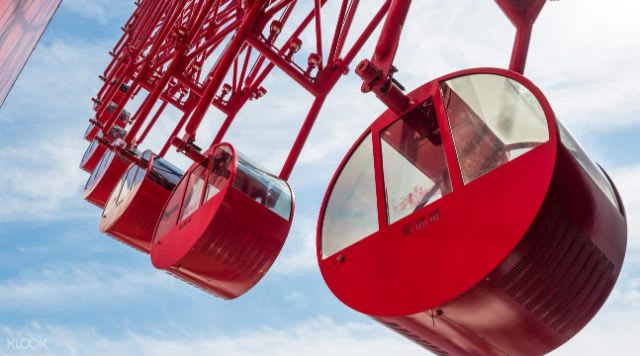 An all-inclusive Osaka Amazing Pass allows you to enjoy Osaka at your own pace. If this is your first visit to Osaka, then there's a lot to take in, so take your time. The pass gives you access to 30 iconic Osaka tourist attractions, including Osaka Castle Museum, Osaka Science Museum, the Umeda Sky Building Floating Garden Observatory and more. No need to plan ahead, either, just rock up whenever suits you – you don't even need to reserve.
The Osaka Amazing Pass also gives you unlimited use of the subway, tramway and buses in Osaka, freeing you to get out and explore. Plus, you'll also receive a guidebook and coupons for special discounts at shops and restaurants.
If this is your first time in Osaka, or if you're only in the city for a couple of days, this is the perfect all-inclusive pass, allowing you to make the most of your experience.
2. Be at one with nature at Minoo Park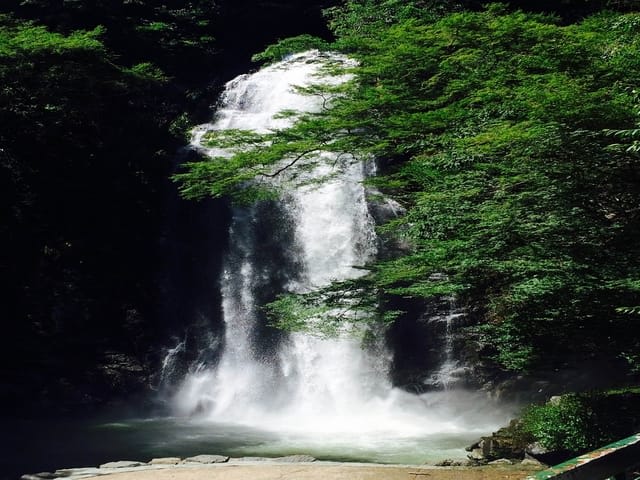 Minoo Park, also known as Mino or Minoh Park, is one of Japan's oldest. Around 30 minutes from Umeda by car, here you'll feel a world away from the bright lights of the city.
The park is known for Mino Falls, a waterfall reached by a 3km hike that takes in views of the river and crosses the park's iconic red bridge.
The park is picturesque at any time of the year, but should you get the opportunity to pass through in August, you'll be surrounded by dramatic red maple leaves that provide the perfect Instagram backdrop.
3. Visit Universal Studios Japan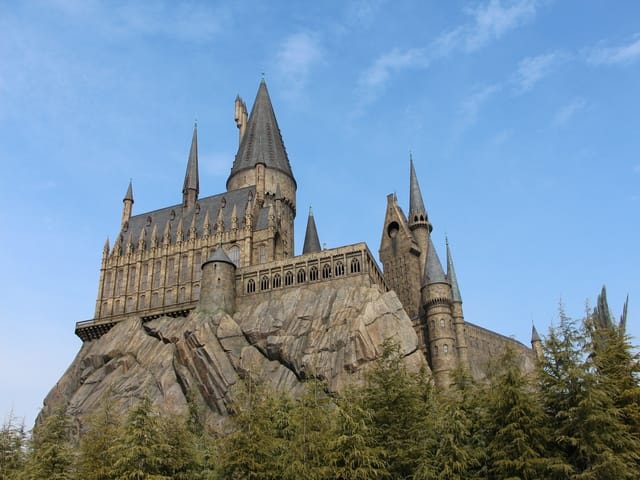 Immerse yourself in all your favourite movies with a visit to Universal Studios Japan. Whether you're a thrill-seeker or movie buff, this is one of the best activities in Osaka.
When you arrive, head to guest services to collect a brochure. This will tell you when all the exciting shows are taking place, so you won't miss out while queueing for a ride.
However, with so many like-minded locals and tourists thinking the same, you should plan your visit before you travel. Rides and experiences such as the Wizarding World of Harry Potter do get incredibly busy, so get there before the park even opens to shorten the queues, or buy an Express Pass.
Without an Express Pass, you might have to wait up to two hours in a queue for popular rides such as Harry Potter and the Forbidden Journey in 4K3D or Despicable Me Minion Mayhem. If you're looking to miss most of the queues, the park is quietest on Wednesdays and Thursdays – the perfect time to get there and recreate dramatic scenes from your favourite blockbusters, including Harry Potter, Spider-Man and Jurassic Park.
4. Dine out on deluxe Wagyu beef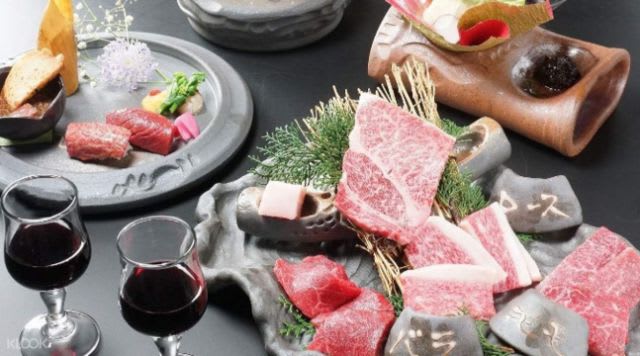 Known for its intricate marbling, delicious flavours and mouth-watering tenderness, Wagyu beef has become popular globally. You can try Ozaki beef, the finest type of Wagyu beef, throughout Osaka in spots such as Gin in Namba, where it is served sushi-style or grilled to perfection.
Gin is one of the top restaurants in Osaka. Choose from multiple courses that all include Ozaki beef and an appetiser that perfectly complements the flavours of the beef. We recommend visiting Gin in the evening – that way, you'll dine with a stunning backdrop of the city, with twinkling lights and stars surrounding you.
5. Sample puffer fish and sushi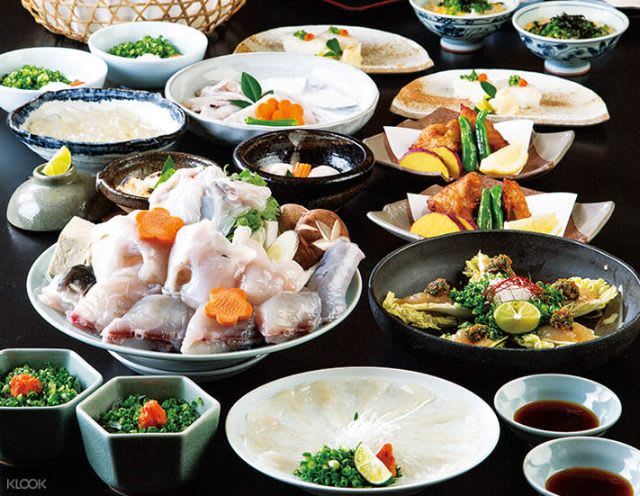 Dine with a side dish of danger at Guenpin Fugu, one of the top places to eat in Osaka. People visit to sample pufferfish (fugu). To prepare this poisonous fish, chefs require years of training and even have to carry a fugu-preparing licence! The pufferfish is a local delicacy prepared with internationally patented techniques.
Inside, the restaurant has wooden panels and miniature gardens – the perfect place to unwind after a full day of sightseeing. Relax knowing that the best possible chefs are preparing your meal.
6. Step into an underwater world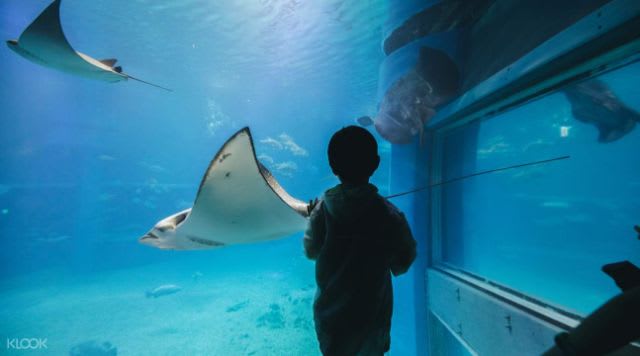 Osaka Aquarium Kaiyukan is one of the largest in the world and is sure to amaze you with its underwater adventures. It has 27 tanks (the largest is 9m deep) that host marine life from the shores of Japan, the Pacific Ocean and beyond. As you walk through the aquarium you'll see fish, sharks and amphibians, as well as reptiles, birds and mammals that represent the beautiful and diverse environment of the Pacific Rim.
Highlights of a visit to Osaka Aquarium Kaiyukan include the distinctive squawks of the rockhopper penguins and the sharks and rays from the Maldives. You should also seek out the seals in the world's largest domed-ceiling tank and marvel at the whale sharks, the largest fish in the world.
As well as walking through and watching the mammals swim and interact, try to catch feeding time for the 12 species of marine animals and mammals. Check the times when you arrive to make sure that you don't miss out. One of the best activities in Osaka, a visit here is high on every tourist's activity list.
7. Experience Kuromon Ichiba Market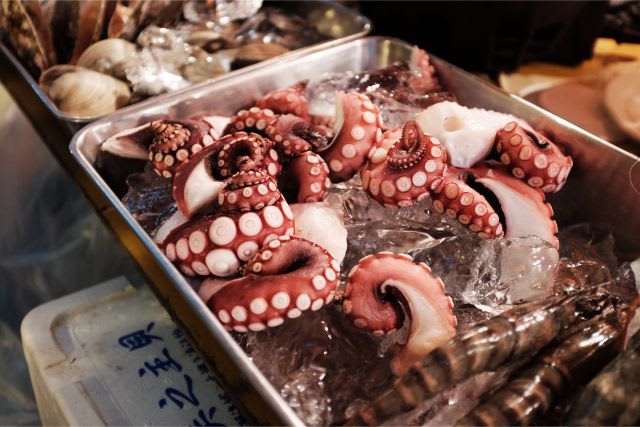 Originally a fresh fruit and vegetable market, Kuromon Ichiba Market is now a hub of activity where you'll find everything from fresh seafood to the latest technology.
The market is almost 200 years old and grew in popularity as top chefs and restaurateurs were seen buying their ingredients here. This rising popularity now means that around 20,000 people visit it each day.
A number of cafes, bars and restaurants now operate within the market. With more than 150 stores and 25 eateries, you'll be spoilt for choice for a place to sit and tuck into fresh produce.
Market opening times are 8.00am and 5.00pm, but the best time to explore is around lunchtime when there are snacks and treats are on offer.
8. Dining in Dotonbori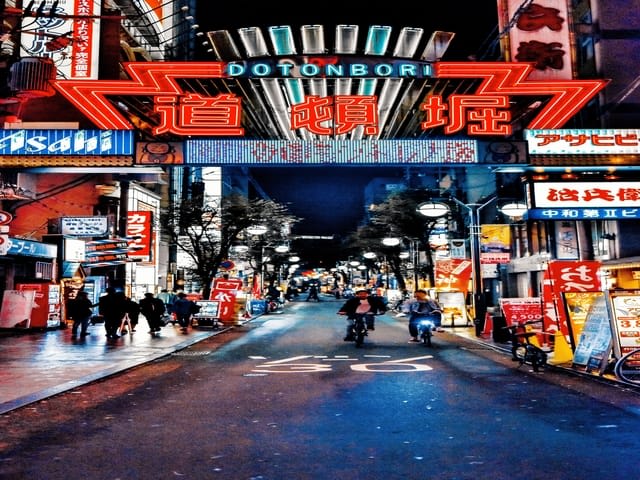 Nestled in the Namba district, you'll find Dotonbori, a street popular for food and shopping. Visitors flock to Dotonbori for the succulent tastes of Japan's most authentic dishes. If you're wondering where to eat in Osaka, look no further than right here.
This lively part of Osaka contains huge neon signs and LED displays that make a stunning backdrop when night falls. The surrounding bars also give you an authentic experience of Japanese nightlife.
For dinner, we recommend Kukuru for a plate of Osaka's most popular version of the takoyaki (octopus balls). Here, you'll get generous portions and a light, fluffy texture that will leave you wanting more.
However, you'll want to leave room for a little bit of dessert. The Pablo cheese tart is famous in the region and the store in Dotonbori has an eat-in area that is the perfect spot to savour this healthy yet delicious cheesecake. If you'd rather eat your dessert on the move, takeout is also available.
9. Embrace History and Culture at Sumiyoshi Taisha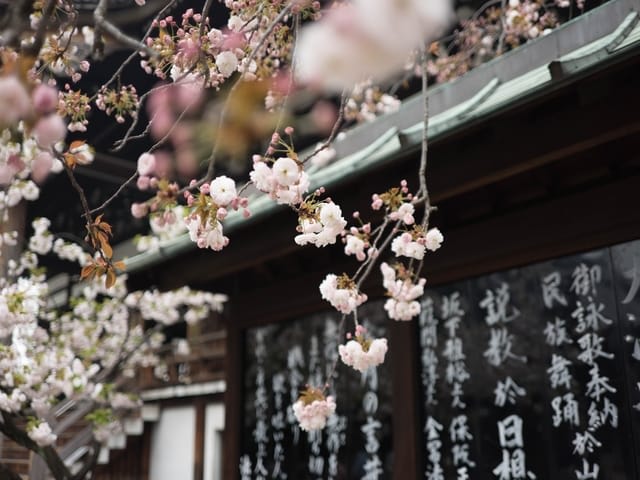 Sumiyoshi-taisha, also called Sumiyoshi Grand Shrine, is one of Japan's oldest Shinto shrines and is the head of all Sumiyoshi shrines. More than two million people visit the shrine annually, with many of these visiting during New Year.
The shrine and Taiko-Bashi Bridge are known as excellent photo spots for tourists, but the shrine also serves a deeper purpose. It was built in the 3rd century to protect sailors, travellers and fisherman, so a visit here may bring you good luck for the rest of your Osaka adventure.
10. Visit Osaka Castle at Night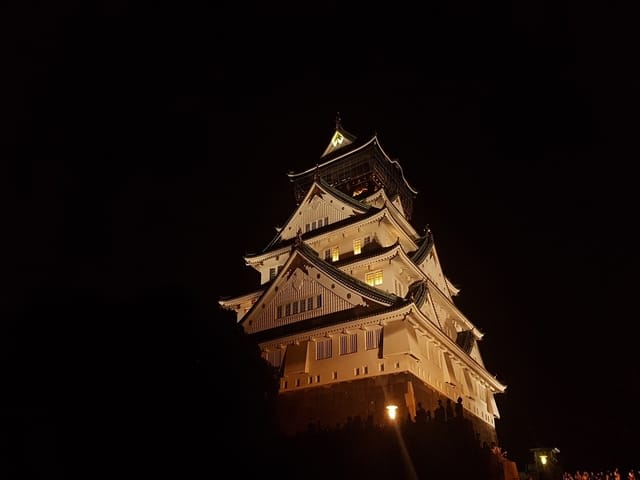 Osaka Castle is known as the symbol of Osaka. The castle is surrounded by cherry blossom trees and a pool of water, and is the perfect place to learn about the history of Osaka or relax with a picnic if you visit during the day. Osaka Castle is as picturesque as the city itself, and has been standing since 1597. As well as the ornate building, it has a museum and gardens set in a serene atmosphere.
Visiting Osaka Castle at night, though, is a truly unique experience. In the evening, every aspect of this historic castle is lit with a dazzling nightlights. The tour is fun and interactive, too. On the Osaka Castle Night Walk, you'll meet a little girl named Akiyo and her friends Pulpo, Balun, and Mariposa. Join them on their adventure as you find your way around the fortress, and bring them back to the future. The experience is magical.
11. Shopping in Umeda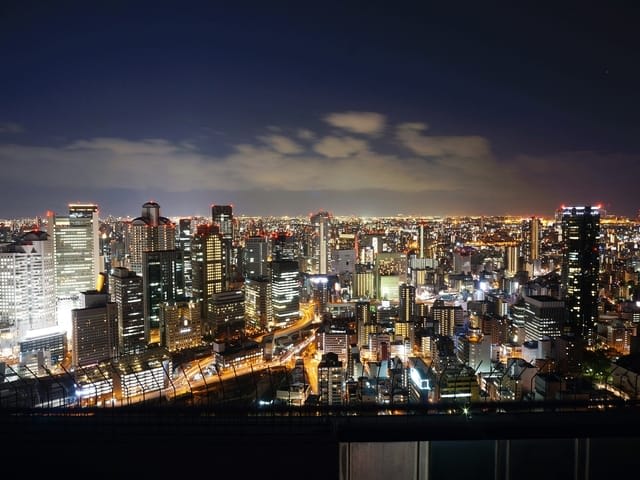 Shop to your heart's content in Umeda, a major shopping and commercial zone that includes an expansive underground shopping mall. Within the shopping malls of Umeda, you'll find trendy items, brand-name boutiques and world-famous fashion stores.
No visit here would be complete without a visit to the modern and trendy Grand Front Osaka and the Umeda Sky Building, an impressive two-tower building with a floating garden observatory.
Elsewhere in Umeda, if you head south out of the station, you'll find Daimaru Umeda, which is the home to Osaka's Pokémon Centre. If you're looking for souvenirs for your family, then Umeda is the place to be.
12. Visit the Harukas 300 Observatory Deck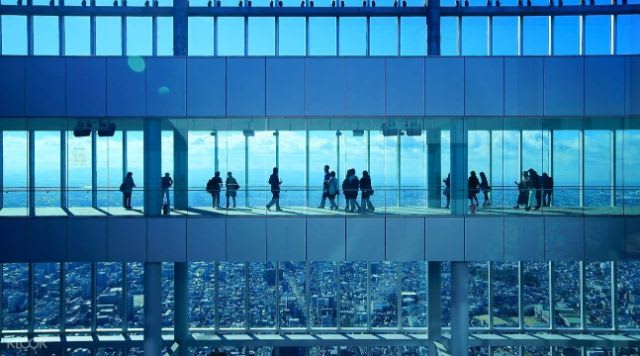 Osaka is picturesque from every angle, but it's particularly breathtaking from up high. On the 60th floor of the Abeno Harukas, you'll find the glossy Harukas 300 Observatory, which includes a 360° glass observation deck for the perfect panorama of the city below.
Standing at 300m, this is the tallest skyscraper in Osaka, and it's filled with luxury stores, restaurants, art galleries and even a floating garden. On the 58th floor, you'll find the Sky Garden 300 restaurant. This is a top spot to indulge in a delicious meal with the stunning backdrop.
Abeno Harukas is connected to Kintetsu Osaka Abenobashi station, and a Harukas 300 ticket comes with an Osaka Municipal subway and bus pass.
Osaka: a paradise for foodies, shopaholics and culture vultures
With so much to see, do and explore, you'll be blown away by the range of experiences in Osaka. There's delicious food, scenic views and family-friendly fun all on the menu, and Osaka's finest sights are just waiting to be explored.
From enjoying a butterbeer at the Wizarding World of Harry Potter and sampling Wagyu beef and pufferfish to visiting world-renowned tourist attractions such as Minoo Park and Osaka Castle, there's something for everyone in Osaka.
If you're planning your trip, find out how you can get mobile data to avoid high roaming charges!
---