Whether you're planning a yoga retreat, party vacation or family holiday, Bali is a great choice. When you visit, you'll find this intimate island contains everything from gorgeous beaches to cultural hotspots and even world-famous tourist attractions such as the iconic jungle swing in Ubud.
Bali provides endless fun 24 hours a day: witness the morning sunrise at Mount Batur, fuel your inner adrenaline junkie during the day ad then party the night away in Seminyak. To help you see the best of what this idyllic island has to offer, we've put together this guide of the best things to do in Bali.
1. Mount Batur sunrise trekking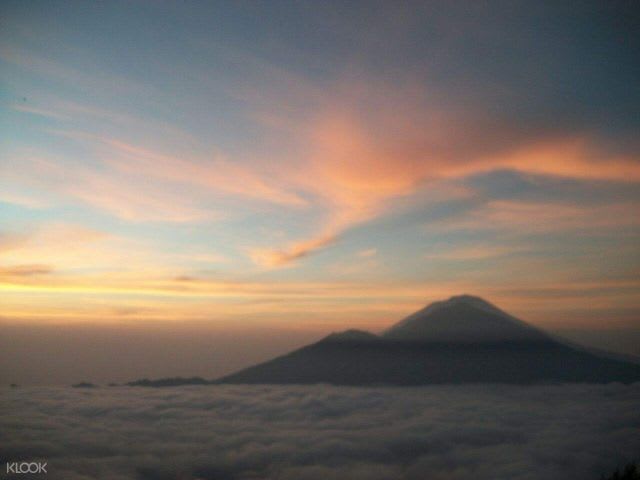 The majestic Mount Batur (Kintamani Volcano) is an active volcano that's part of Unesco's Global Geopark Network. On this 10-hour sunrise trek, you'll be rewarded with gorgeous views of Bali's mountain landscapes.
You'll have to get up at 2am for your hotel pick-up, but once you've spent three hours climbing to 1,717m above sea level, the majestic views will make it more than worth the early rise. You'll even enjoy breakfast at the summit and coffee from a local plantation on the way down.
Mount Batur is the perfect spot to watch the sunrise, but there's somewhere even better to watch the sunset…
2. Explore the Uluwatu Temple at sunset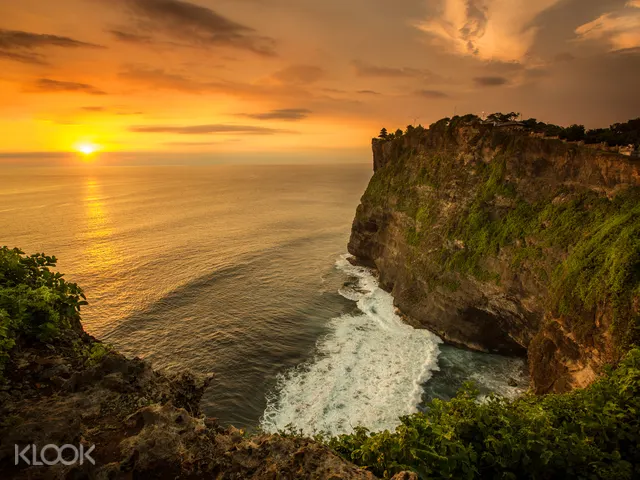 The ultimate Balinese cultural evening, Uluwatu Temple is Bali's best sunset spot. Built as a shrine to the sea gods, the temple itself is perched high on a cliff, offering a commanding view of the ocean and the sunset on the horizon.
On this trip, you'll explore the temple, its surroundings and even get to know the family of friendly monkeys that call the temple home. Once you've taken in the breathtaking sunset views, you'll also be able to watch one of Bali's most famous cultural performances, the Kecak Fire Dance, complete with intricate costumes and mesmerising chanting.
If you're looking for stunning panoramic views and an authentic Balinese experience, then visit the Uluwatu Temple at sunset, which is quickly becoming one of the top tourist attractions in Bali.
3. Experience Bali's fine dining scene
An intricate island packed with wonder, Bali's intimate feel extends to its fine dining scene in Ubud, the home of Blanco par Mandif, one of the top places to eat.
Once a 10-seat-only restaurant popular with honeymooners, Indonesian celebrity chef Mandif Warokka has now expanded it to seat 28 lucky guests each evening.
On the menu, you'll find award-winning Indonesian cuisine served in an ultra-fine dining style. The restaurant overlooks the lush vegetation of Ubud and offers guests a choice between seven and nine courses of the most exquisite foods. There's even an optional pairing of fine wines and cocktails to complement the dishes.
The restaurant has its sights set on achieving Michelin-star status, and after sampling favourites such as the barbecued lamb rack with mushroom and eggplant emulsion, you'll leave knowing that this dream is within touching distance. You'll need to make a reservation well in advance of your stay to guarantee a seat though!
4. Bali Safari and Marine Park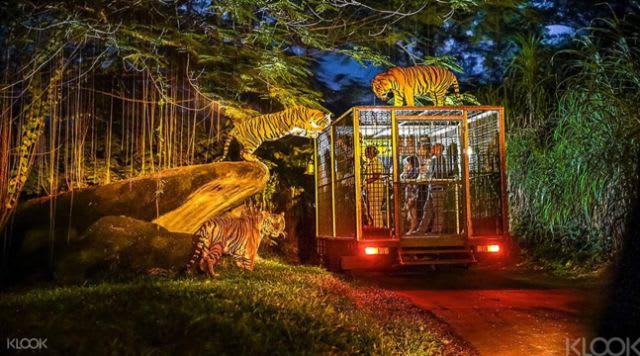 Be at one with the local wildlife when you visit the Bali Safari and Marine Park. Here, you'll have the choice of going on safari, visiting the petting zoo, seeing an animal show, visiting the freshwater aquarium or enjoying the adrenaline-pumping rides.
With 40 hectares of park that's professionally landscaped to imitate natural habitats, this safari is a realistic experience that takes you on a journey to discover the wildlife of Indonesia, India and the African Savannah. The park itself is also home to a number of endangered species, such as elephants, tigers and lions. You'll also find more than 40 species of fish!
With a fun zone, a small theme park and a water park, you'll have time to enjoy a thrill before the theatre production begins in the evening. It's a full day of fun that's perfect for all the family.
5. White-water rafting down the Ayung River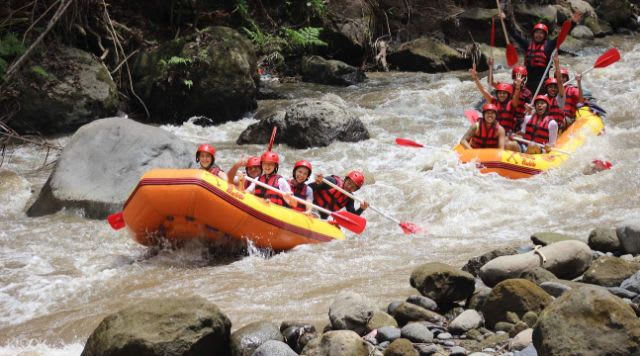 If you're looking to get the adrenaline pumping, then white-water rafting down Bali's longest river is a top adventure and the perfect way to cool off from Bali's heat.
In these gorgeous surroundings, which include lush rainforests, scenic gorges and stunning waterfalls, you'll take part in your own exhilarating rafting adventure. The rafting lasts for over an hour, and before you begin, you'll receive your rafting clothes and equipment as well as a full safety brief.
Once you've raced down to the finish, you'll have the opportunity to rest and recharge while discussing your adventure over a buffet meal of fresh local produce. It's especially a fun activity for thrill-seeking family and friends.
6. Indulge in an a la carte spa and massage treatment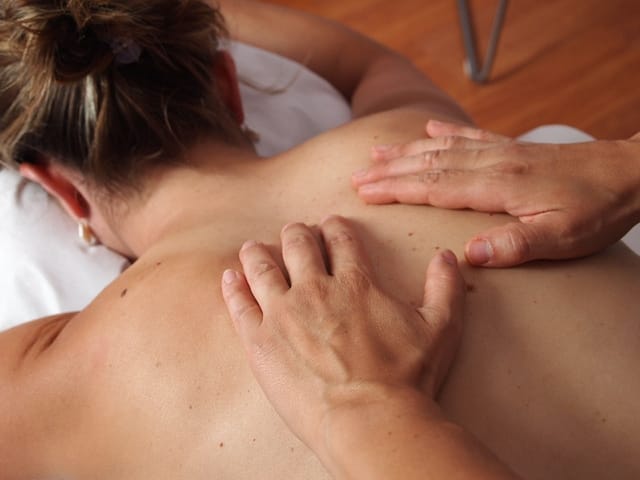 If you're less of a thrill-seeker and more of a relaxer, Bali has a host of options to suit you. In Bali, a tailored experience is guaranteed when you treat yourself to a massage right in your villa, hotel or accommodation.
Whether you'd like a Balinese, hot stone, herbal or foot massage, your private massage therapist will come straight to you. Should you fancy something a little different, full body scrubs, manicures and pedicures are also available.
After being pampered at your convenience, you'll feel relaxed and reinvigorated, and your body will have received all kinds of benefits. With the opportunity to be completely cleansed and exfoliated from head to toe, this pampering package oozes luxury.
7. Take a day trip to Nusa Penida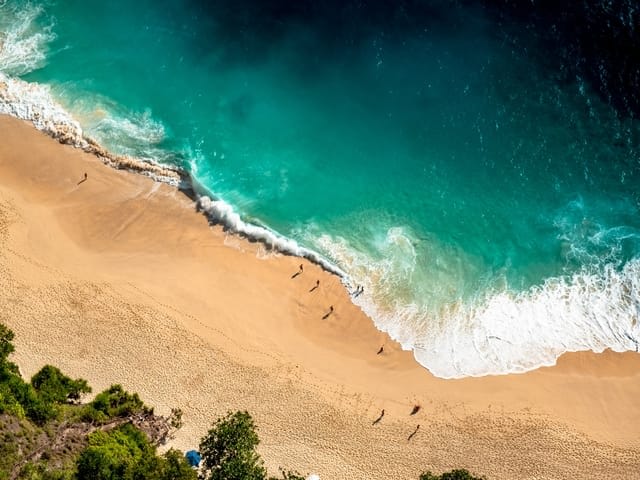 The dramatic west coast of Nusa Penida Island has to be seen to be believed. With a visit here, you'll feel a million miles away from the crowds of some of Bali's hottest spots. Instead, you'll be surrounded by awe-inspiring views and gorgeous photo opportunities, such as Angel Billabong, Broken Beach, Kelingking Beach and Crystal Bay.
This island location allows you to relax and unwind in a tranquil atmosphere. You'll even have the opportunity to swim in crystal-clear waters of the area or snorkel in Crystal Bay, Manta Bay, or Wall Bay, where you'll discover the majestic marine life that inhabits the area.
This full day trip to West Nusa Penida provides a great change of pace for anyone on holiday in Bali, and is perfect for any beachgoer looking for relaxing shoreline strolls away from the hustle and bustle.
8. Achieve a State of Zen at a Yoga Retreat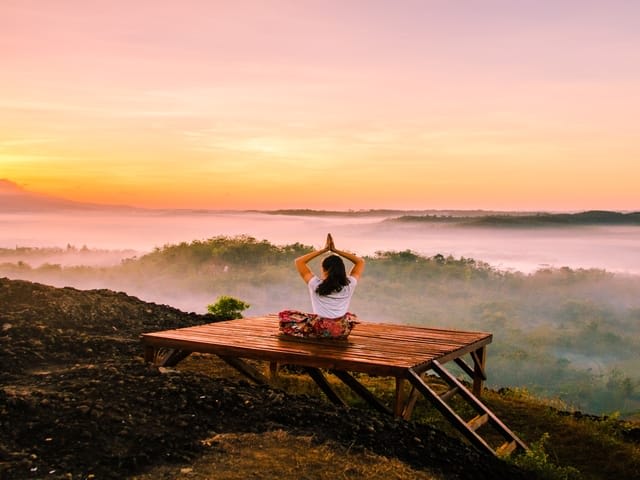 Spirituality is an essential part of Balinese culture, which is why you'll find world-class yoga studios dotted across the island.
If you're taking a trip to Bali to relax your mind, body and soul, then Bali's natural landscape will provide the perfect backdrop. Whether you'd rather practise yoga up on the hilltops or down by the ocean is your choice, but in Bali, you'll be spoilt for choice.
If you're looking for yoga with a view, then we recommend Intuitive Flow, which is located on the hill in Penestanan Kaja. The studio is elevated and overlooks the Balinese jungle and the volcanic peaks. Yoga Pranala is practiced here, and the skilled instructors blend traditional yoga with Balinese teachings. You'll leave with your mind and body feeling completely refreshed.
9. Enjoy an opulent brunch… with a wiew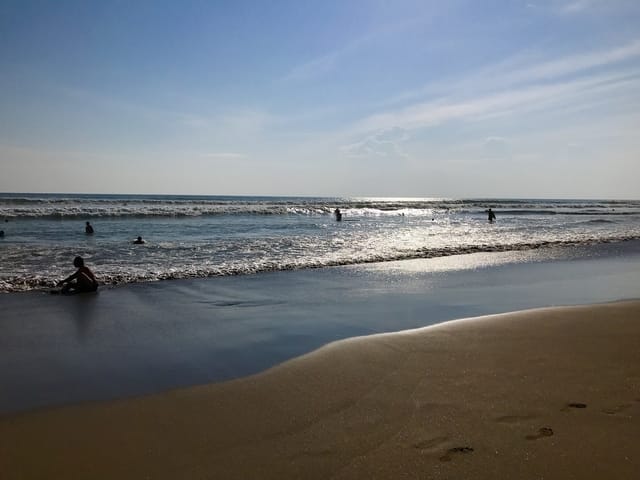 A day in Bali doesn't have to involve leaving the hotel at the crack of dawn. For this reason, Bali is also home to some of the finest brunch spots on the planet.
Few are as romantic and picturesque as La Lucciola, one of the top places to eat in Bali. Perched on the edge of Seminyak Beach, the restaurant itself is a two-storey open-air hut. If you can, go for the top tier – you'll enjoy cooling breezes and enviable views. The menu here is extensive, and many visitors rave about the choice on offer.
The spot has also become increasingly popular in recent years with beach-lovers. This is because as soon as you've finished your meal, you'll move straight from the beach to a sun lounger where you'll continue your relaxing morning.
10. Blue Lagoon Snorkelling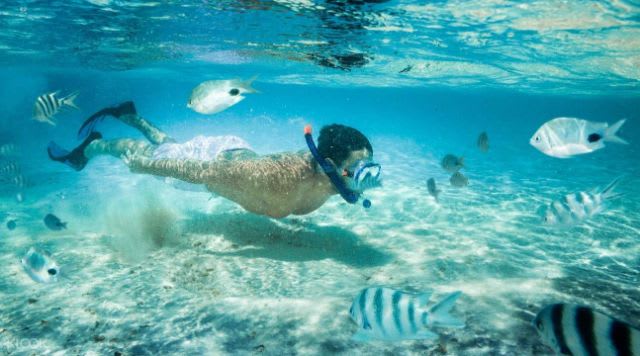 Snorkelling is an iconic activity in Bali, and the Blue Lagoon and Tanjung Jepun are two of the best snorkelling areas on this historic island. Due to their calm waters, they're also the ideal spot for any beginners looking to learn the ropes.
A refreshing dip in these crystal-clear waters allows you to discover a variety of underwater treasure. Divers here often befriend cuttlefish, angelfish and cowfish when they snorkel here.
It's a fantastic way of exploring the island's natural wonders and provides a great story to tell all your family and friends about. As well as the marine life, under the waters you'll find colourful reefs. If you love the ocean, then this activity is definitely a must.
11.Venture to the Tukad Cepung Waterfall and Jungle Swing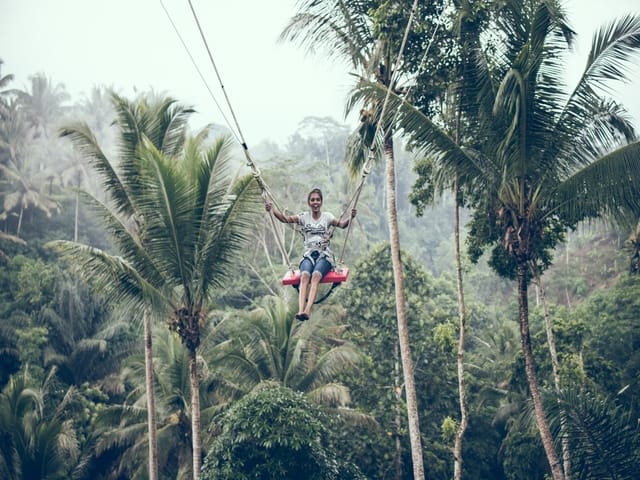 Many tourists visit Bali to embark on a nature adventure. Discover a treasure trove of natural wonders, including waterfalls, dense jungles and stunning rice terraces on a day trip of the Bali Tukad Cepung Waterfall & Jungle Swing.
This is a journey that allows you to discover your inner adventurer. You'll begin by witnessing two of the island's most scenic waterfalls: the Tibumana Waterfall and the Tukad Cepung Waterfall. The first of these is a hidden gem, while the second involves a trek through the jungle and a cave.
After a quick stop for a coffee, you'll then visit Bali's most Instagram-worthy location. No trip to the famous jungle swing would be complete without a camera, so make sure yours is packed. You'll feel carefree here with the picturesque jungle scenery.
---
Visit Bali once, twice, thrice…
Whether you travel to Bali for a yoga retreat, to have an adventure in nature, or to party the night away, you'll find heaps of things to do. Bali is well-suited to both travel with family or friends, with adrenaline-pumping water sports, safaris and fine dining. For those looking for new adventures, the stunning backdrop of Bali will keep you entertained from sunrise to sunset.
With so much to see, do and explore, it's no wonder that Aussies travel to Bali time and time again…