From Pretzel's in Germany, pizza in Italy and Escargots in France, Europe is overflowing with delicious delicacies set to make your mouth water. While the traditional and well-known cuisines are a must to eat on your next trip to Europe, we thought to share with you some of our favourite delicacies we bet you haven't tried (but you really should!)
1. Panforte, Northern Italy
This delicious sweet originates from Siena, a city in central Italy's Tuscany region. This delicacy has a rich history with its origins dating back to medieval times where it was often given as a Christmas gift. Traditionally, this cake contains vibrant flavours of spices, citrus, almonds and oranges. Today, Panforte is widely enjoyed by the locals where they enjoy it with an afternoon espresso or dessert wine after a meal. Many shops and cafes in Siena produce Panforte, where they proudly showcase their modern-day interpretation of this traditional sweet.
Visit the Panforte capital of Italy with Eurail. You can easily get to Siena from Rome in 3 hours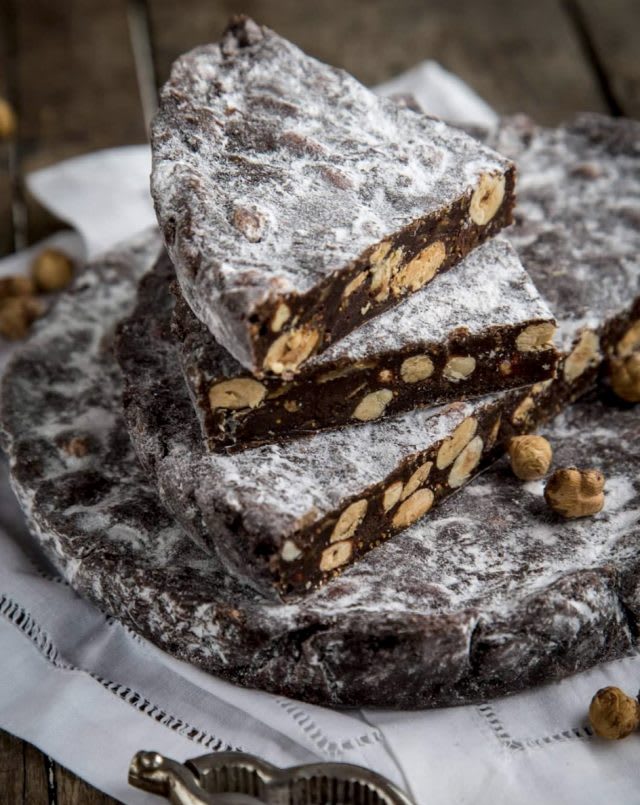 Photo Credit: @kexboxstudio on Instagram
2. Kulajda, Czech Republic
There are many noteworthy soups to try in Czech Republic, but the Kulajda is a stand out. This traditional Czech soup is found throughout many places across the region and can be enjoyed whilst exploring the quaint city of Prague. This hearty soup has a creamy potato base with mushrooms, dill, vinegar and a poached egg on top. This is a perfect starter for any meal and a must-eat soup when visiting Czech Republic
Prague is easily accessible by train from Vienna. This trip is just under 4 hours with breathtaking views of Vienna and the landscape on route.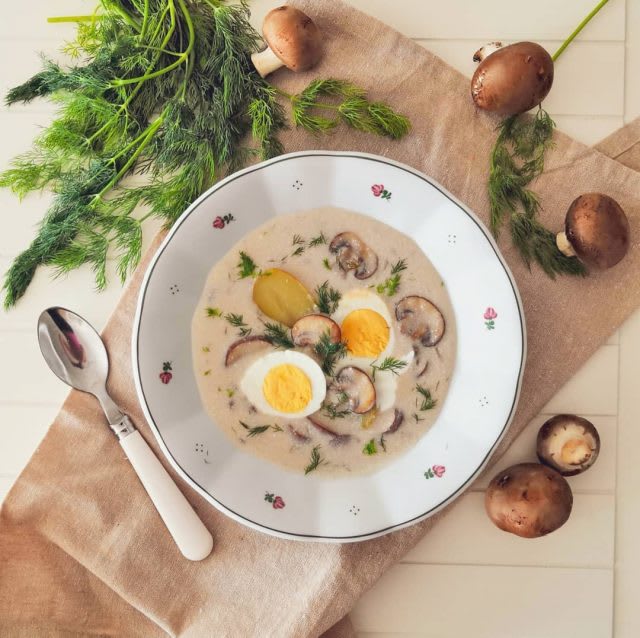 Photo Credit: @zpekacku.cz_food_art on Instagram
3. Baeckoeffe, France
Baeckoeffe is a specialty casserole dish found in the Alsace region of France, which includes towns such as Colmar and Strasbourg. It is a hearty dish, mixing beef, lamb and pork, with Potatoes, carrots and onions and a variety spices all cooked Alsatian white wine and an array of spices. While this is a simple dish, the flavours are incredible as the meat it slow cooked for several hours.. It's one of Alsace region's famous specialities and not one to be missed, especially through the colder winter months.
Journey through the Alsace region of France. You can easily reach Colmar in 2 hours and 25 minutes on the TGV from Paris.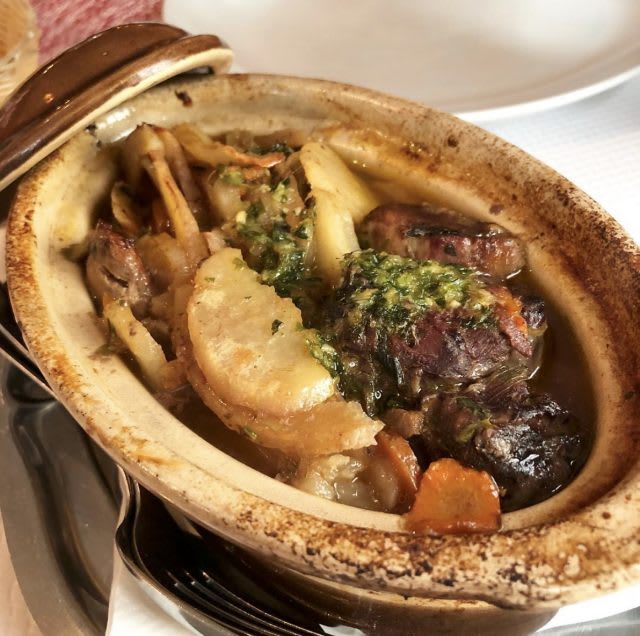 Photo Credit: @schonausprobiert on Instagram
4. Basler Leckerli, Switzerland
"Lecker" in Swiss means delicious and there is no doubt that this traditional hard biscuit from Basel is lives up to its name. While they are usually eaten during the Christmas season, these delicious biscuits are today found in shops and cafes all year long. This is a spiced biscuit made with hazelnuts, almonds, honey, fruit, Kirsch and topped with sugar – this is the perfect little treat as you explore the stunning city of Basel.
Basel is easily accessible and only an hour train ride from Zurich.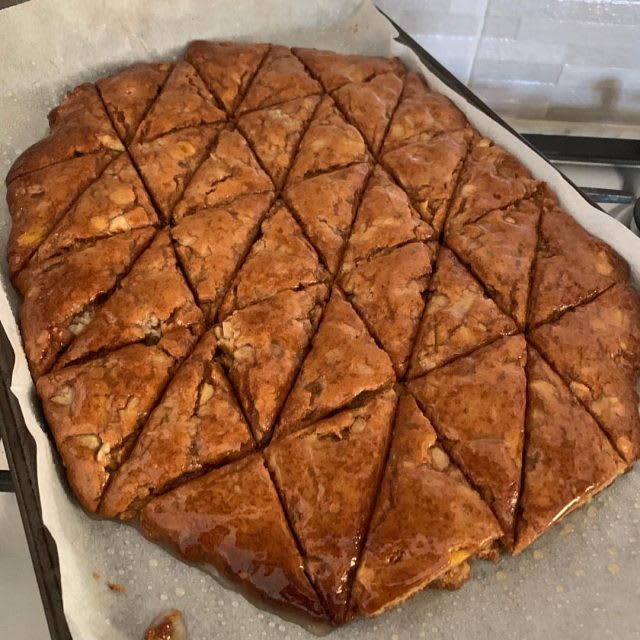 Photo Credit: @abbpoul on Instagram
5. Squid Ink Pasta, Italy
The saying goes, "never  judge a book by its cover" and this is definitely the case when it comes to this unique delicacy found throughout Italy. Spaghetti al nero, or also known as Squid Ink pasta gets its origins from the beautiful island of Sicily. Today however, this dish is famous throughout the Italian coastal regions and places such as Venice and Rome. Spaghetti al nero is made from the ink of Cuttlefish, or squid, and can be served with a variety of sauces, including the classic Aglio e Olio or a simple seafood sauce to compliment its salty flavour. Squid Ink Pasta is a dish not to be missed on your next visit to Italy.
You can get to Venice or Sicily by train from Rome.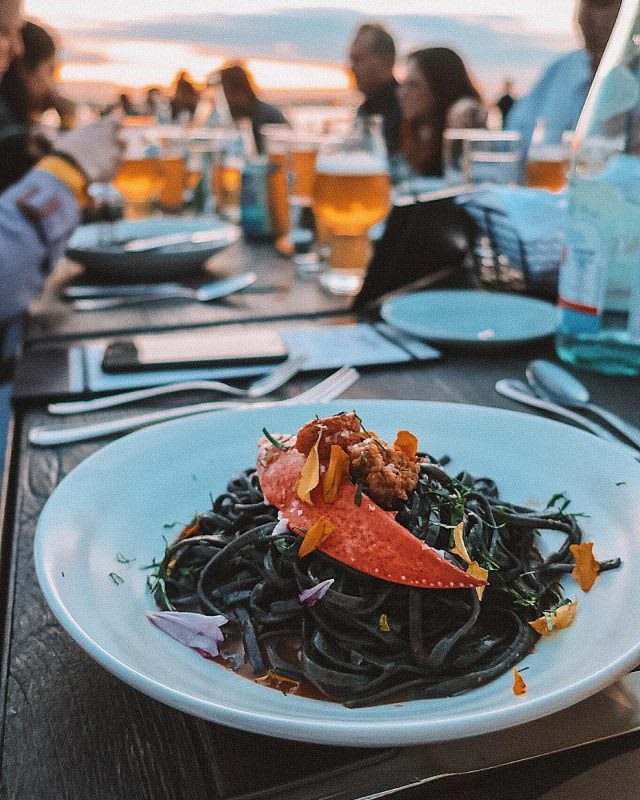 Photo Credit: @foodbabynyc on Instagram
6. Lángos, Hungary
Langos is a Hungarian delicacy which has been around for centuries. This treat is sometimes known as a Hungarian pizza, and is made with a potato dough and traditionally topped with sourcream, garling,  salt and sometimes cheese. Today however, you can find unique variations of toppings including mushrooms, Kefir, eggplant, as well as sweet versions topped with sugar or honey. This delicacy is popular all year round, so you're bound to find it as you travel through Hungary.
Travellers can get from Vienna to Budapest in just under two and a half hours.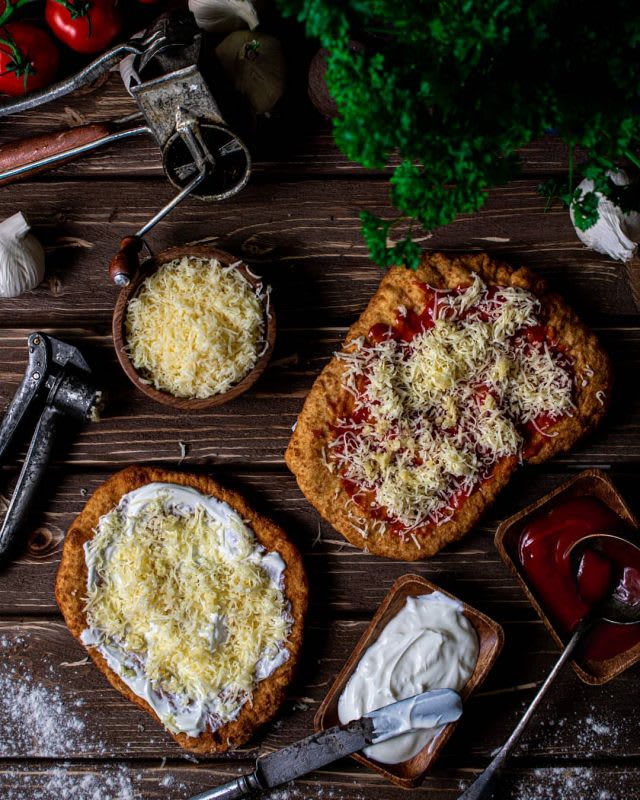 Photo Credit: @metalhead_in_the_kitchen on Instagram
7. Ensaïmada, Spain
An Ensaïmada Mallorca is a delicious pastry, usually shaped in a coil and sprinkled with powdered sugar. Many compare its resemblance with a croissant, as it has an almost brioche-like, flaky texture and buttery flavour. While it is also commonly enjoyed throughout Southwestern Europe, Latin America and Southeast Asia, this dish is a traditional sweet found in Mallorca, in the Balearic Islands of Spain. An Ensaïmada is perfect for breakfast paired with a coffee or even as an afternoon treat. A "must-have" on your next European adventure.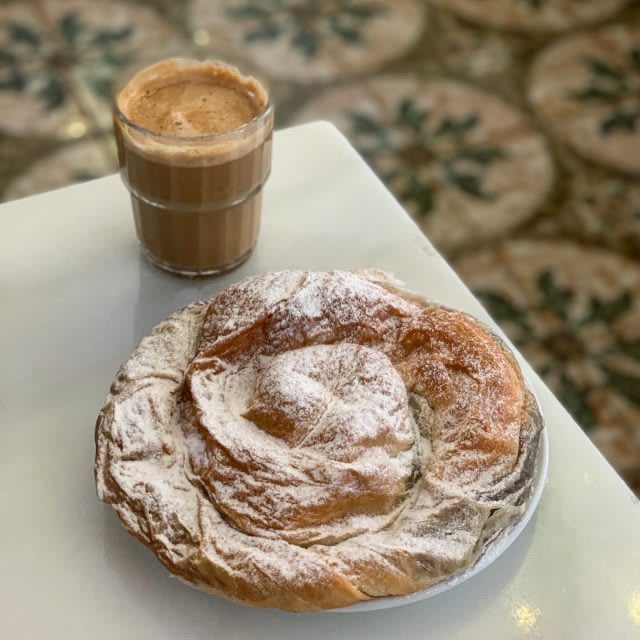 Photo Credit: @barcelonaeats on Instagram
8. Pissaladiere, France
Originating in Nice but now found throughout France, the Pissaladiere is France's answer to pizza. The dough is a little more like bread than it is pizza, giving it a nice chewy texture and it is traditionally topped with mountains of caramelised onions, black olives and anchovies. It's delicious either hot or cold and a popular afternoon snack. A cheat's version made on shortcrust pastry, is just as delicious. Don't miss this tasty treat when in France.
Nice is around 6 hours by train from Paris.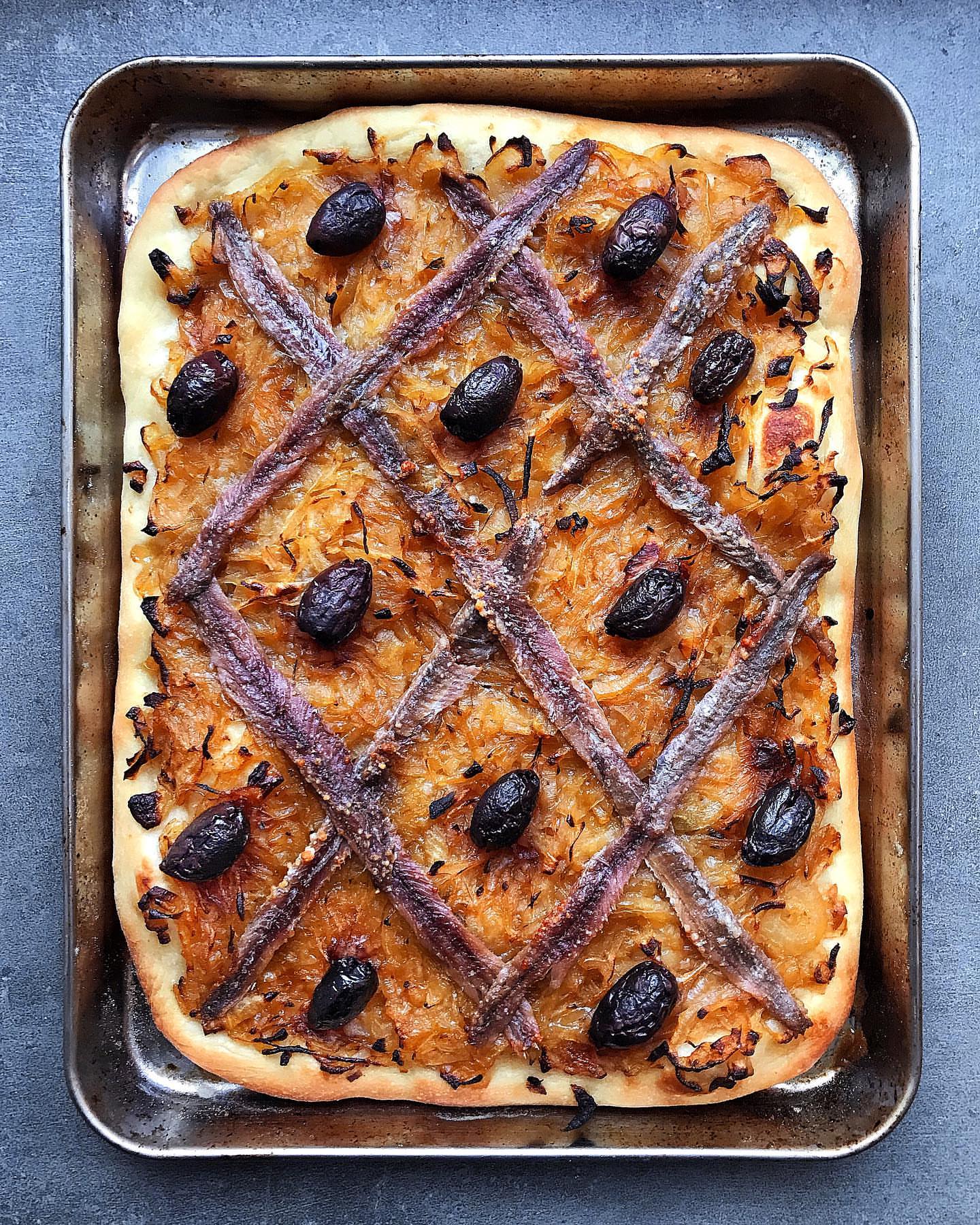 Photo Credit: @stuovenden on Instagram
9. Salzburger Nockerl, Austria
This is a light and delicious dessert specialty from the stunning city of Salzburg. Like the Strudel, it has quickly become an icon in Austria.  Traditionally they are served in three mounds, said to represent the three mountains that surround the city of Salzburg. Made with egg yolk, flour, sugar, and vanilla, this dish is made fresh to order and usually served warm with powdered sugar on top and raspberry sauce. Don't hold back and indulge is this landmark dish.
Salzburg is only a two and a half hour train ride from Vienna.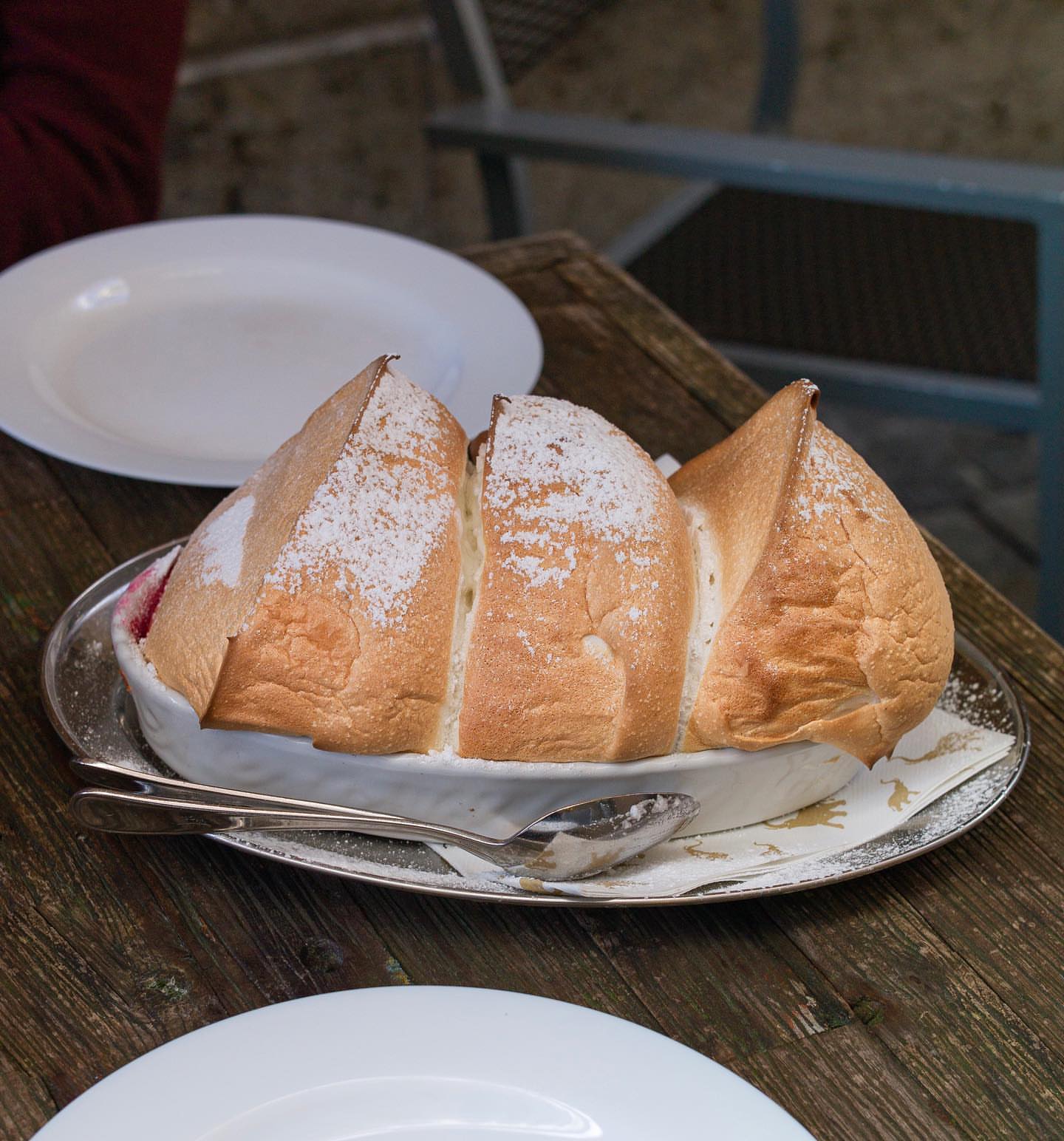 Photo Credit: @basictown on Instagram
10. Pierogi, Poland
These are Poland's version of dumplings; often filled with sweet or savoury fillings including potatoes, sauerkraut, cheese, meat or fruit. They are often served with sour cream and fried onions, which will send your tastebuds flying as the flavours combine. There are so many variations of this dish, you will need to try each one as you travel to some of the main cities in Poland, including Warsaw and Krakow. If you're up for some serious Pierogi eating, head to Krakow in the summer where they host a Pierogi Festival – yes, please!
Travellers can get to Krakow from cities such as Prague or Budapest by train.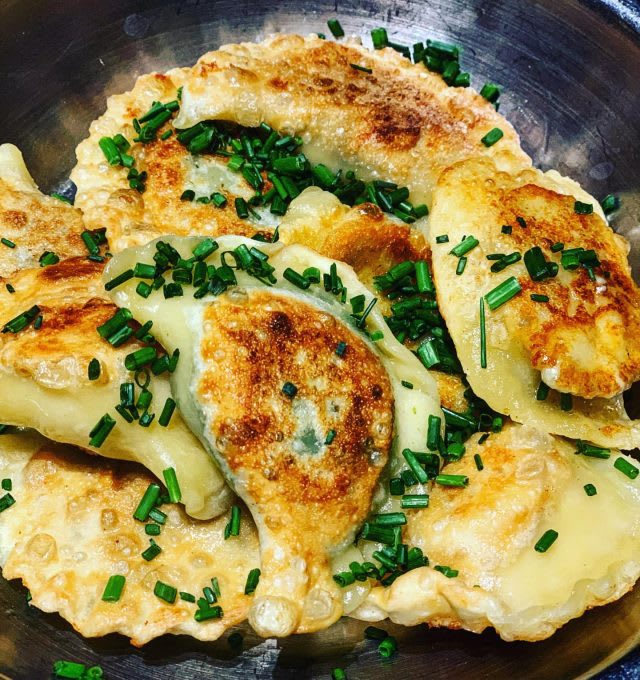 Photo Credit: @expatexplorevictoria on Instagram