Powdery-white sand beaches, breathtaking landscapes and delicious cuisine, Bali is known around the world as a holidayer's paradise, but there is so much more to this island than meets the eye. Beyond Seminyak and Denpasar are some of the most stunning hidden gems that are a must-visit on your next trip to paradise.
Here's our top five, off-the-beaten track places you need to visit:
---
1. Nusa Penida
This relatively untouched island is one of three Nusa Islands which lie off the southeast of Bali; each surrounded by crystal clear water. With its tranquil atmosphere and relaxed vibe, this island getaway is perfect for travellers who want to escape the crowds in Bali.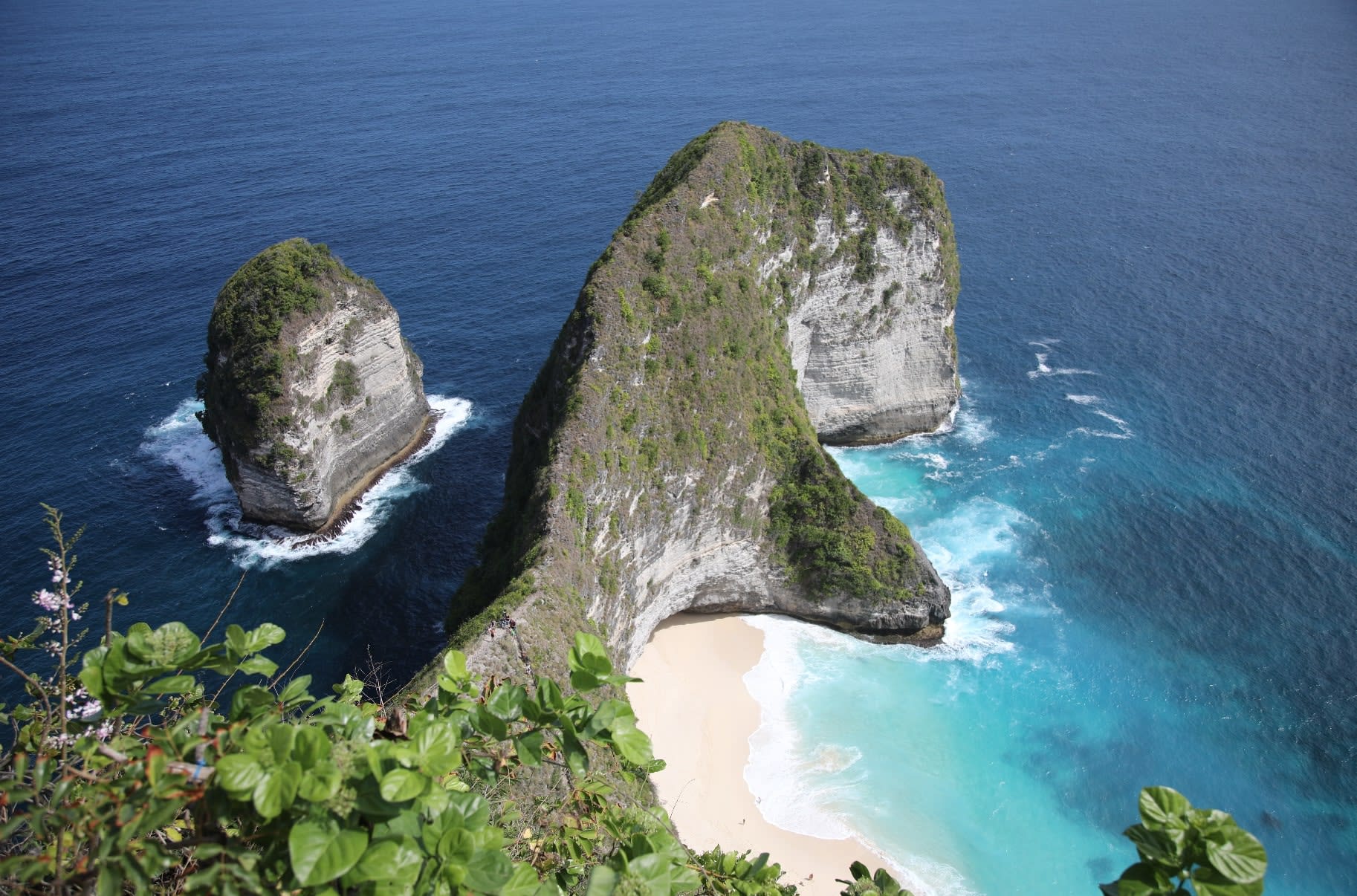 While Nusa Penida is a lesser-known island by tourists, it is brimming with culture and home to incredible landscapes, lagoons, and Hindu temples. This Island boasts some of the most "instagrammable" landscapes, including Angela Billabong,  Kelingking Beach (the most popular beaches in Nusa Penida with is stunning cliffs and clear water), Broken Beach and Diamond Beach. 
If you're on the more adventurous side, Nusa Penida is home to some of the best diving spots in Bali, including Crystal Bay. This beach is known as the best snorkelling and dive spot on the island, with bright and eye catching coral reefs and Mola Mola fish waiting to be explored.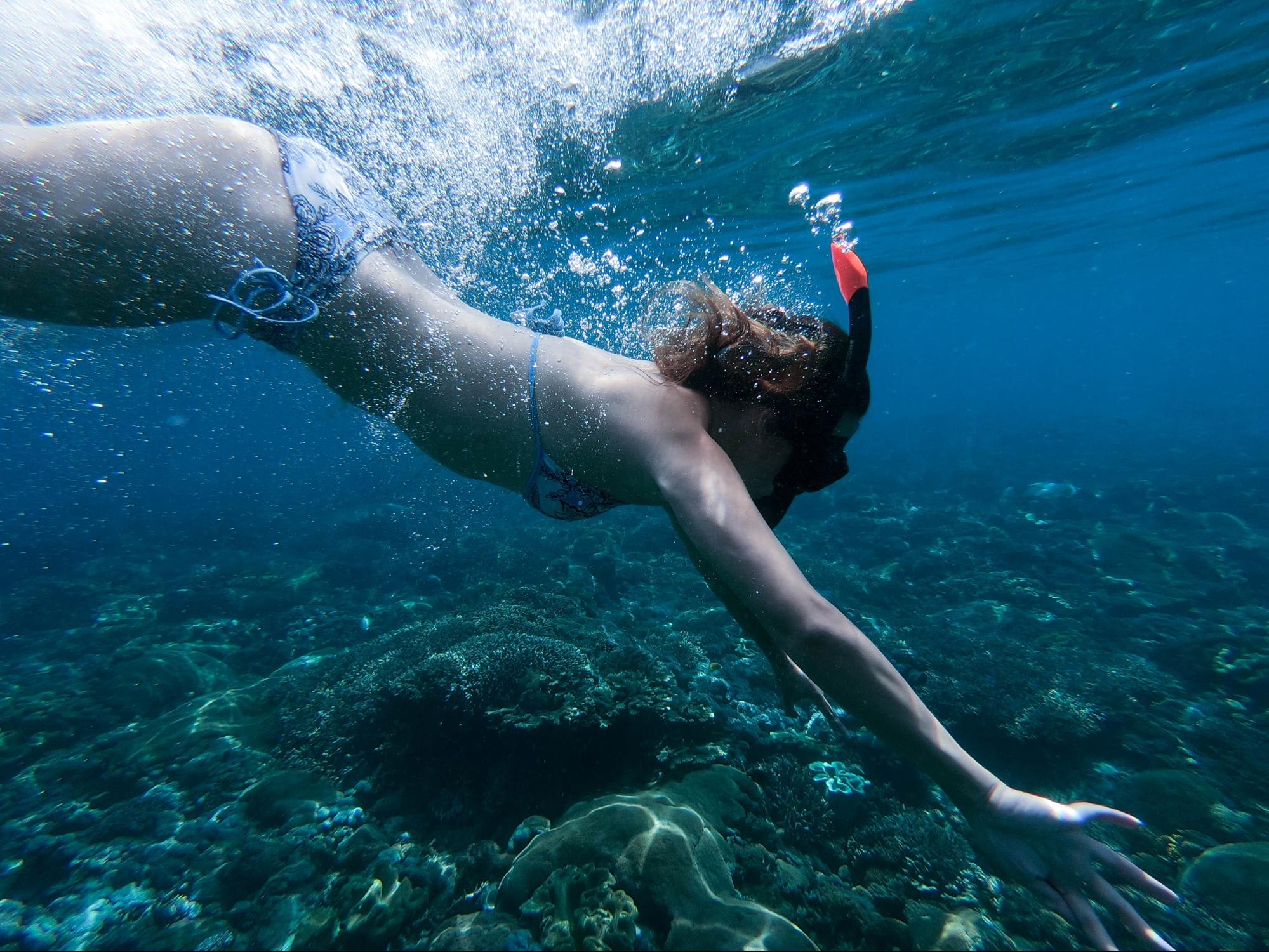 Travellers who are looking to relax can take a more scenic route over on the east side of Nusa Penida. This side of the island is home to the Rumah Pohon Tree House (think your childhood dream tree house) which provides some of the most incredible views of the island. You can also get in touch with nature as you traverse through the tranquil hills of Teletubbies Hills or stroll the shorelines of the Atuh.
Nusa Penida is easily accessible from Bali, with a quick boat ride departing daily from Sanur. Travellers can book tours and transfers to the island easily via Klook.
 2. Amed
Amed is a small coastal village located in the Karangasem Regency on the far east of Bali. Many argue this is the prettiest place to visit in Bali, with impressive views of Mount Agung and beautiful black sand beaches. 
While it is slowly becoming a more popular spot to visit in Bali, Amed still remains reasonably undiscovered by most, meaning travellers will get an authentic Bali experience when they visit.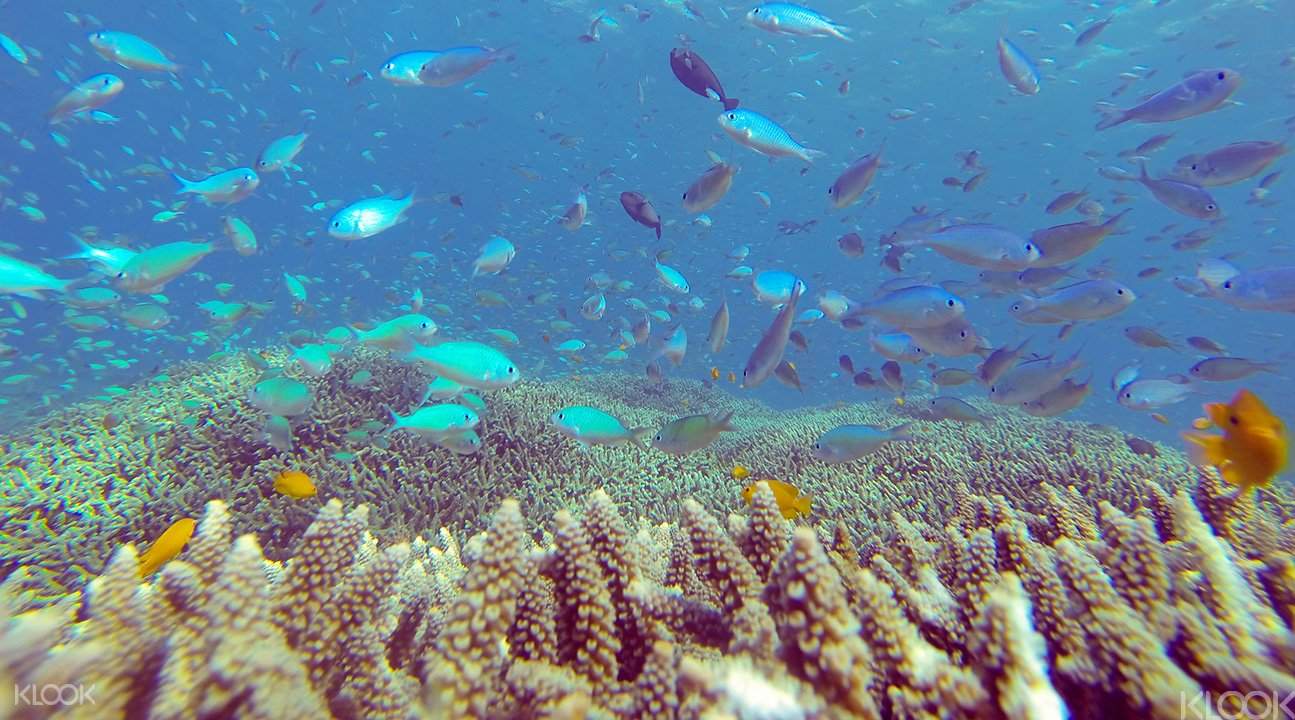 Amed is quiet and relaxing, which makes this area of Bali so attractive to travellers looking for off-the-beaten experiences. It has something for everyone, with countless activities available to suit families, honeymooners and adventure travellers. 
If you're looking for cultural activities, travellers have the opportunity to learn about the art of salt-making, a long standing tradition in the region. Picturesque sunrises are also what this region is well-known for! Travellers are able to rent a boat with a local fishermen to go out on the water and take in the breathtaking sunrise, or if you're feeling a little more adventurous, you're able to hike up to the peak of Mount Agung for the best view in the house.
One activity that is a non-negotiable is a dive or snorkel on the coast line of Amed. This region is famed for its dive spots, with clear and uncontaminated water enabling the perfect view of the colourful inhabitants under the sea. Klook offers day snorkelling tours in Amend's underwater paradise; where you will get a rare opportunity to explore a Japanese shipwreck and Pondok Vienna Beach, home to huge soft coral reef and the playground for a variety of tropical species.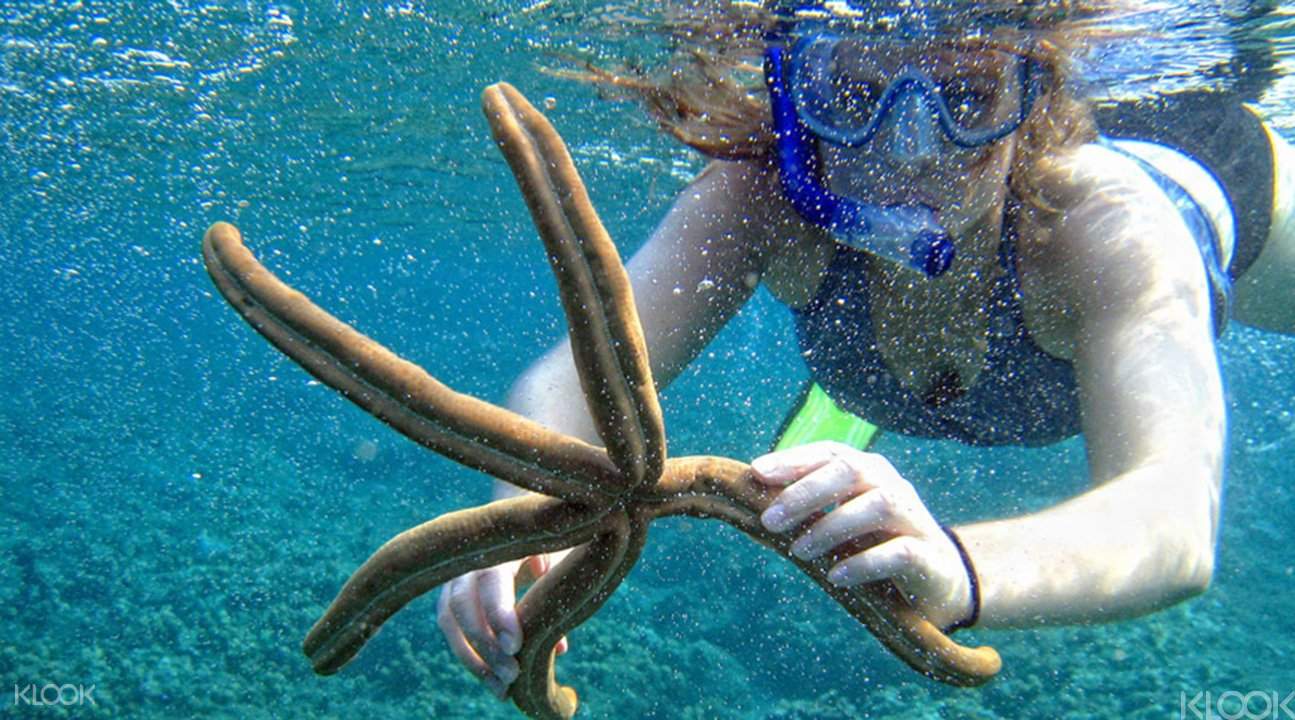 3. Munduk
You've done the beaches and the incredible coastline of Bali, but now you're looking for a change of scenery. Look no further than Munduk. The mountain regions of Bali can often be forgotten in favour of the beaches, but this region is renowned for its beautiful landscapes and spectacular natural waterfalls.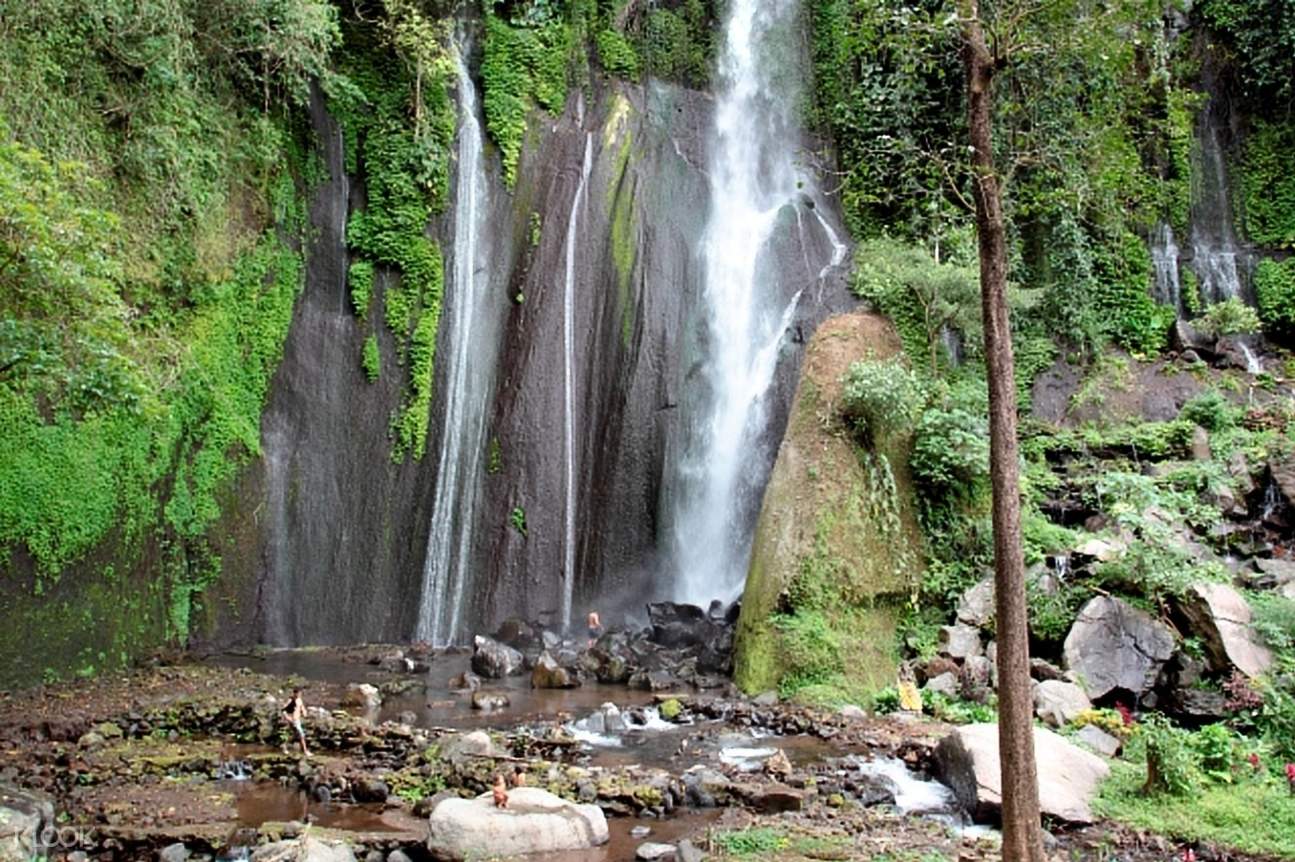 There are so many sites to see on your next trip there, including the most famous temple in Bali – Temple Pura Ulun Danu Bratan in Tamblingan Lake and incredible waterfalls such as Banyumala Twin Waterfall and Munduk Waterfall. Coffee is also a speciality here, with countless coffee plantations found in this region. It may be a surprise to many, but Munduk is home to some of the best coffee in Bali.
Adventurous travellers won't be left disappointed in Munduk, with a wealth of opportunity to explore. A highlight tour that you can't miss when visiting is the 4WD Safari through Munduk Wilderness. You'll get to immerse yourself in nature as you experience the forest, a waterfall, rice terraces, and a plantation. This adventure also includes a visit to the sacred mountain of Batukaru – a highlight sacred place for the Balinese.  Other 4WD experiences include the Land Rover Adventure with Banjar Natural Hot Spring at Munduk Wilderness.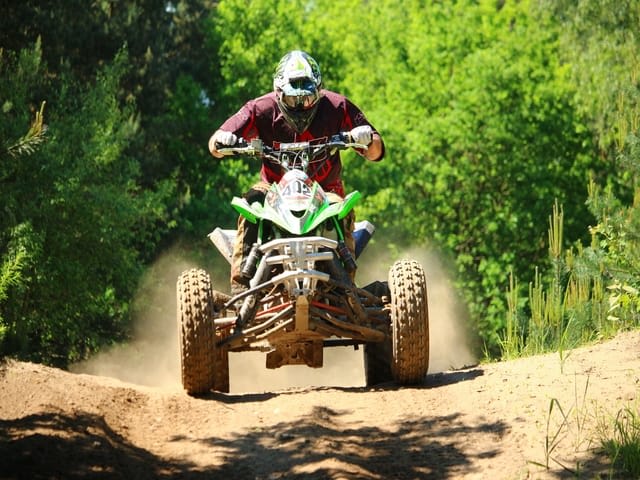 Travellers looking for a more thrilling ride through the forests can head out on a Haunted Valley Waterfall expedition. Here travellers will head out on an ATV and Mountain Bike for an adventure of a lifetime.  You'll discover the scenic surroundings of Munduk as you pass through steep hills and rocky trails.  
4. Pinggan Village
Now you've probably heard it said that the best sunrise is often found on top of Mt. Batur. While this is somewhat true, people hardly ever mention the magnificent sunrise you'll see when you visit Pinggan Village – a hidden village in the Kintamani region of Bali.
You'll remain breathless with the incredible view you'll see as you welcome in a new day. Watch as the sky is painted right before your eyes with an array of orange, pink and blue colours. What's also unique about Pinggan Village is the thick blanket of mist that covers it; as you watch the sunrise you'll see this blanket of mist dissolve to reveal the beautiful sites and the village come alive.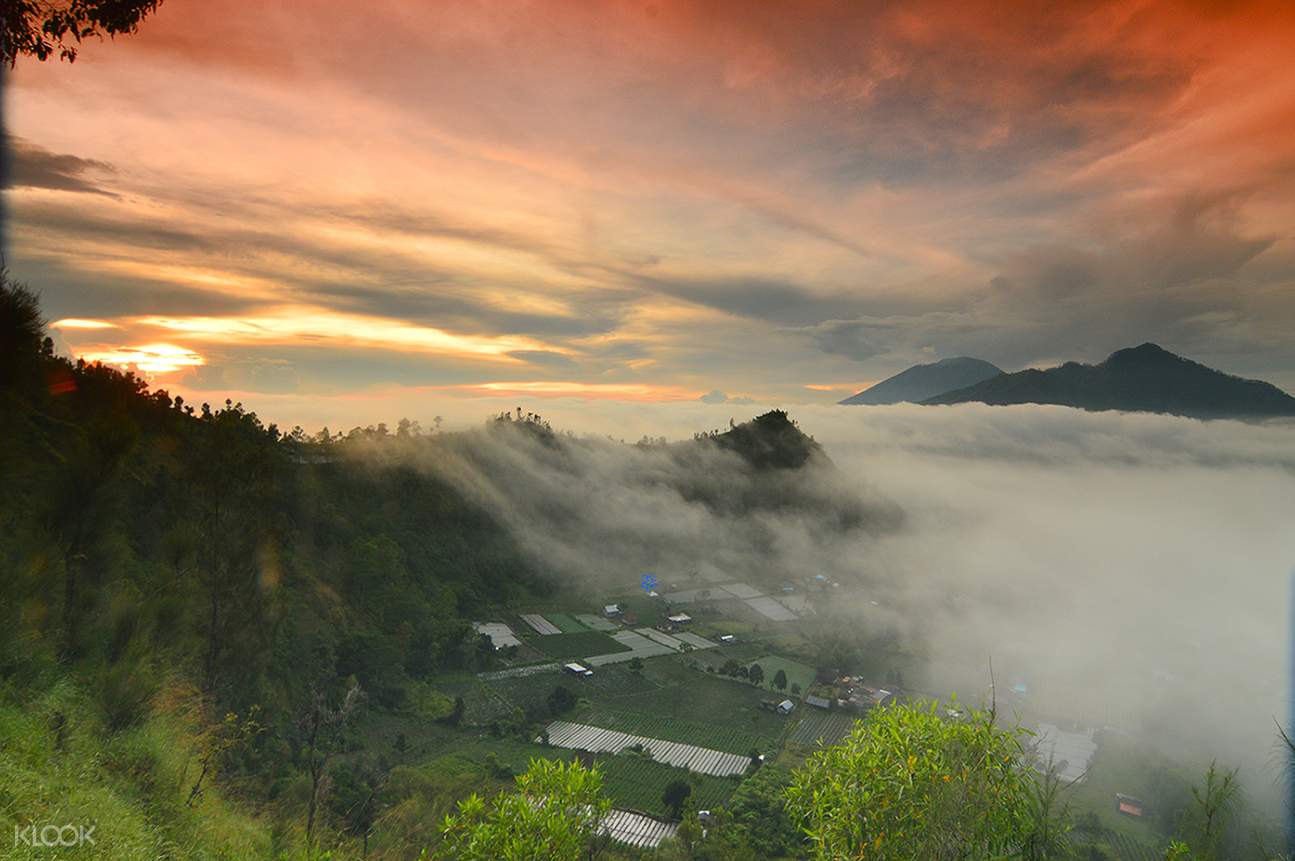 Getting to Pinggan Village can be a little tricky though, so we recommend booking a tour for peace of mind and a seamless adventure. These tours also come with breakfast, so it will ensure you stay full and fueled for the day.
If the sunrise is all you get to see on your visit to Pinggan Village, than it will definitely be worth it. But if you're looking for a little more fun, we recommend you head to waterfall Gitgit on your way home, which is located just nearby Pinggan Village.
5. Nusa Ceningan
Beach, beach and more beach! Located between Nusa Lembongan (probably the more famous Nusa Island) and Nusa Penida, this hidden gem is the smallest of the three Nusa Islands and is any beach lovers paradise.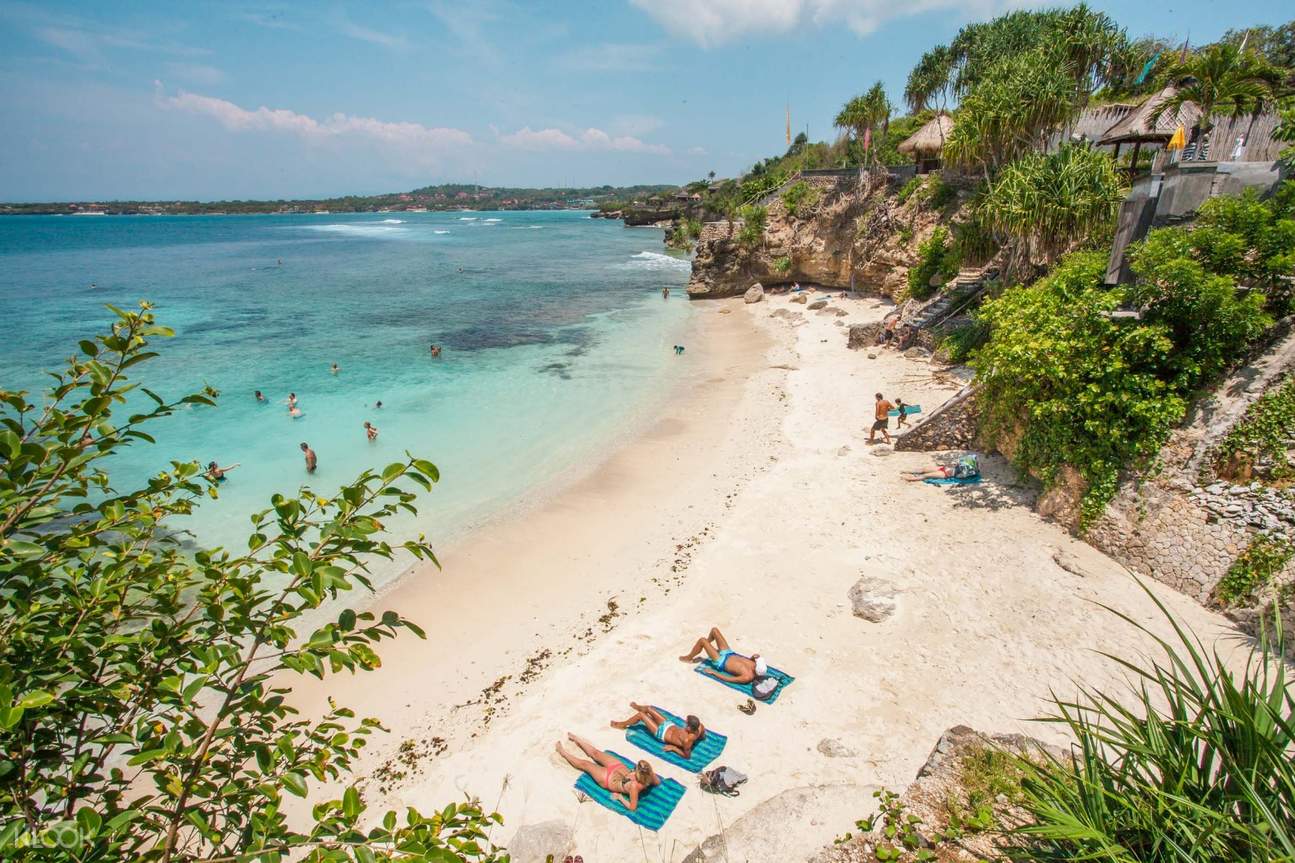 Nusa Ceningan is reminiscent of Bali from the early years, with its lesser crowds and limited tourist infrastructure. This Island is a surfers paradise, with a remarkable surf break off the Island; which is easily accessible and not crowded like it's sister Island Nusa Lembongan.
The Blue Lagoon is also a known attraction on the Island and one you can't miss. If you're looking to add more excitement to the trip, travellers can ride the flying fox across the lagoon. Other highlights of the Island include Secret Beach, Mahana Point and the famous Yellow Bridge
Beautiful lagoons, incredible white sand beaches, it is no wonder why this secluded getaway is growing in popularity. Nusa Ceningan needs to be on your list, book in a trip to the island before the secret of its beauty is out! 
---