In the world of ultra-choreographed dance moves of boy bands, rapid technology and top-of-the-market beauty and skincare, there are many ways to get immersed in Seoul
Enrich your senses with rich cuisine and culture – and you've got yourself a winning mix of experiences to get you started in the modern metropolis.
Visit the city that's redefining the world of entertainment.
1. Don't forget to pick up your 4G SIM Card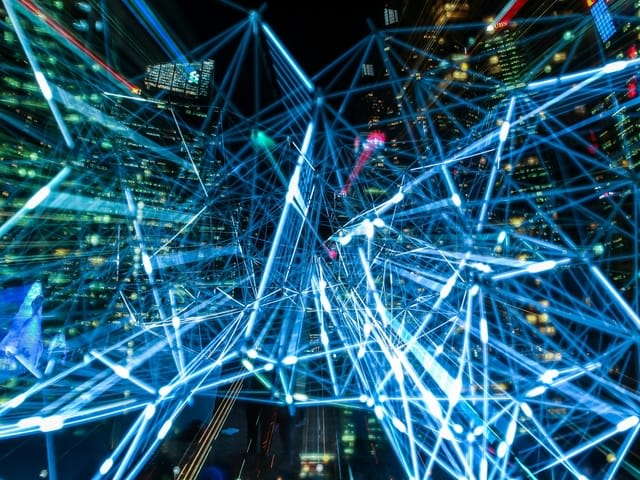 If you want to stay connected during your trip, check out this 4G SIM Card for Korea. Whether you just need a single day or a whole month, you can pick the plan to suit you. It will give you unlimited access to 4G LTE on KT Olleh's super-fast network, while you roam the city sights in Seoul and explore South Korea. Calls and texts are included (top-ups available) and incoming calls and texts are free.
You need to buy this little gem in advance. Choose which Korean airport you want to collect it from then let your home network provider know to remove the country lock before you leave. Your prepaid card will be waiting for you at the KT Roaming Centre at your selected airport. Happy days!
2. Lotte World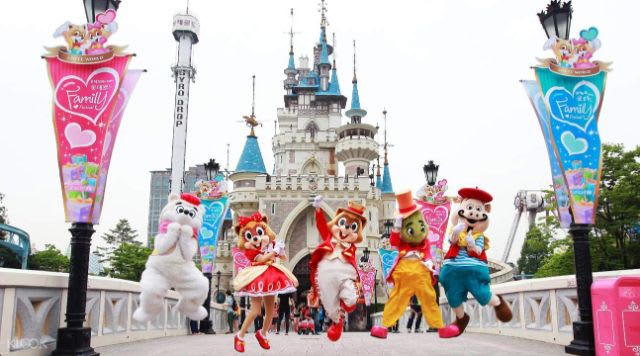 You'll run out of time and energy before you run out of things to do in this buzzing theme parks off Olympic-ro: Jamsil-dong. A great way of saving time and money is a Lotte World One Day Pass. This grants you access to the world's largest indoor theme park and Magic Island amusement park, with white-knuckle rides and a fairytale castle built on a huge artificial lake.
If you think you'll have time to spare, there's also a Korean Folk Museum and an enormous shopping mall. You can bump your ticket with a Magic Pass to jump queues and add on an Aquarium combo ticket. Seoul doesn't do things by halves, so if this is your first time here, Lotte World is an excellent introduction to South Korea's energetic, fun approach to life.
3. Everland Theme Park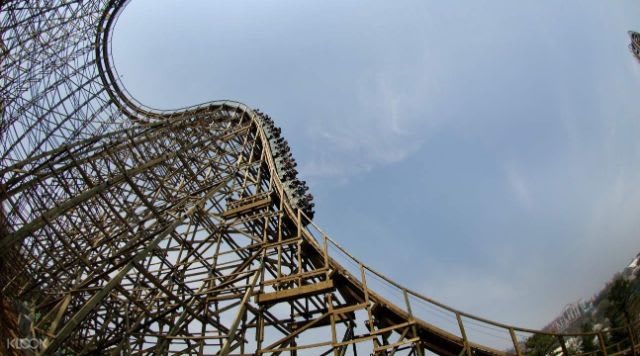 Another great way to escape the city buzz is to head for Everland Theme Park. It's 90 minutes south-east of Seoul and one of the biggest theme parks in South Korea. A one-day ticket to Everland covers all five zones of the theme park – including the world's steepest wooden roller coaster and water rides in Caribbean Bay – to more sedate activities such as the Zen flower garden, animal safari, zoo and rodeo shows.
Highlights such as Panda World, parades and fireworks will be just a few of the memories you take home with you from this awesome day out. You can upscale your ticket with a round-trip shuttle bus from Seoul city centre or arrange your own transport. Hop on the Everland Shuttle Bus at either Gangbuk or Gangnam stations, or take the train on Bundang Line and then Yongin Ever Line.
4. Namsan Park and N Seoul Tower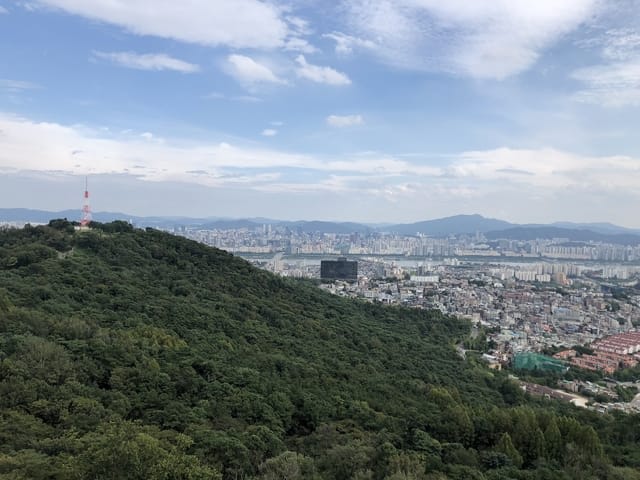 As with Central Park in New York, Namsan Park is a green oasis amid Seoul's high-tech urbanisation. Providing space to breathe and natural calm, you can lose yourself and the city among trees, flowers, hillside walks and breathtaking vantage points for long-distance views across the city and beyond. Namsan Mountain is the highest natural peak in Seoul, reaching 262 metres at its summit. It's from here that you can soar further still, up another 217 metres to the top of N Seoul Tower, and what feels like the top of the world. There are panoramic views from the observation deck and cafes and restaurants at the courtyard pavilion below.
Every season brings its own beauty to Namsan Park, so even locals can visit several times a year and be rewarded with a new, tranquil experience. If you only have one day, take the cable car from the foot of Namsan Mountain up to N Seoul Tower, and admire the entire park from above.
5. Nami Island
Nami Island is just a 90-minute drive from the excitement and energy of Seoul. This small, crescent-shaped island was formed in 1944 due to the rise in water levels of North Han River, following the construction of a dam.
It's now one of the most visited sites in the scenic region of Gangwon Province. Discover the Garden of Morning Calm and tree-lined pathways of Nami Island, visit the mini-village and Europe-inspired theme park of Petite France and pedal along an old rail track, cutting through some of the region's most peaceful countryside. Winter visitors have the added delight of seeing the gardens illuminated by thousands of LEDs from December until March.
This is a mega day out and we recommend booking a package and letting someone else worry about transportation and tickets! You have lots of options available, from the Garden of Morning Calm and Nami Island trip and the Petite France and Gangchon Rail Bike Day Tour from Seoul.
6. Visit the Demilitarized Zone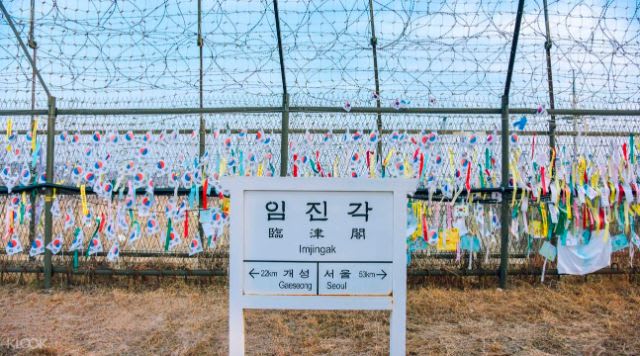 North of Seoul and on the border with North Korea is the demilitarized zone. It's a no-man's land, measuring 250km in length and just 4km wide – and it's the most heavily armed frontier on the planet. Accessible by organised tours only, it's totally safe for visitors and a favourite hotspot for Koreans and tourists alike. You can't get closer to North Korea than this.
A DMZ Tour will take you to Freedom Bridge, Dora Observatory – from where you can look through long-distance viewing scopes across the border at hidden landscapes – and Unification Village. Learn more about Korea's warring past, recent history and hopes for the future. Enhance your visit with a delicious lunch and take time to digest everything you've seen and learned at this poignant landmark.
7. Must-see palaces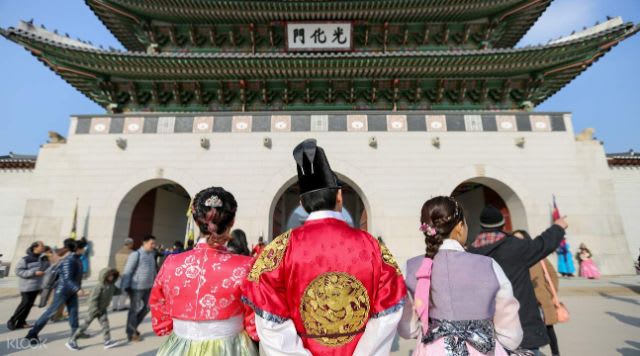 Don't leave Seoul without visiting at least one palace. If your itinerary is tight, head for Gyeongbokgung.
In total, Seoul is home to five royal palaces from the Joseon Dynasty. Gyeongbokgung was the first royal palace to be built in Seoul, after the country's capital relocated here from Kaesong in the 14th century. The ensuing Japanese occupation takes you on to the new centre of power at Changdeokgung. Both this palace and Changgyeonggung are the original ancient buildings, surrounded by picturesque gardens, whilst Deoksugung and Gyeonghuigung are smaller but more central.
Coordinate your visit with the colourful changing-of-the-guard ceremonies – and ladies can spice up their squad goals by renting a traditional Hanbok dress for the visit.
8. Shopping in Insadong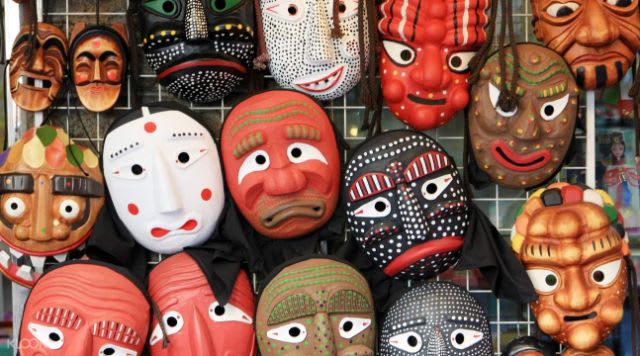 If you're after some serious Korean retail therapy, Insadong is where you'll find one of the best shopping experiences in Seoul. A regular feature on any guide to Seoul, this high-energy district is full of charming tea houses, artisan craft shops, art galleries, traditional ceramics and antiques markets.
A great time to visit is at the weekend, when shops on the narrow, characterful side streets off Insadong-gil (the 700-metre-long high street), stay open until 10pm and are traffic-free. There's also Insadong's shopping centre, which houses 4 floors of fashion, food and household shops, centred around an open courtyard. It's a hotspot for tourists looking for perfect souvenirs, and it's also popular with locals looking for fresh ingredients and everyday bargains.
9. Fabulous food markets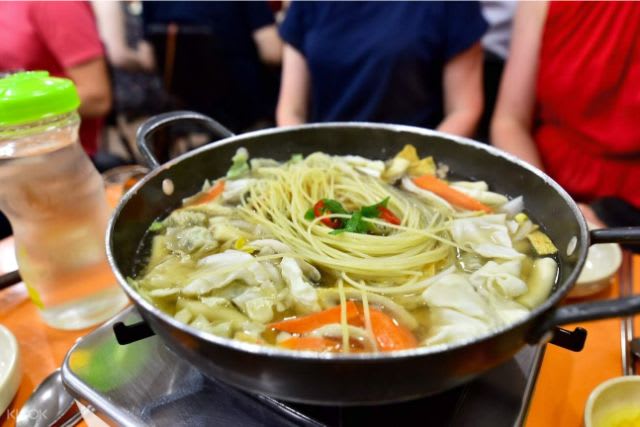 If you're planning dinner or just want to immerse yourself in the sights, sounds and smells of Korea's culinary world, head to Gwangjang food market. Found in the Jongno-gu district, it's one of the biggest and oldest street markets in Seoul.
Prefer seafood? Then check out Noryangjin fish market in south Seoul for every species of fish and seafood you ever knew existed – and a few you didn't! It stays open 24 hours a day, with commercial trading done and dusted by sunrise.
Last and by no means least, add a fitting end to your delicious day with a visit to Namdaemun Market near Hoehyeon station. It's an intense, atmospheric adventure and one of the best places to eat in Seoul. Alternatively, book yourself onto a food walking tour for an expert's guide to the best local delicacies.
10. City and nature combined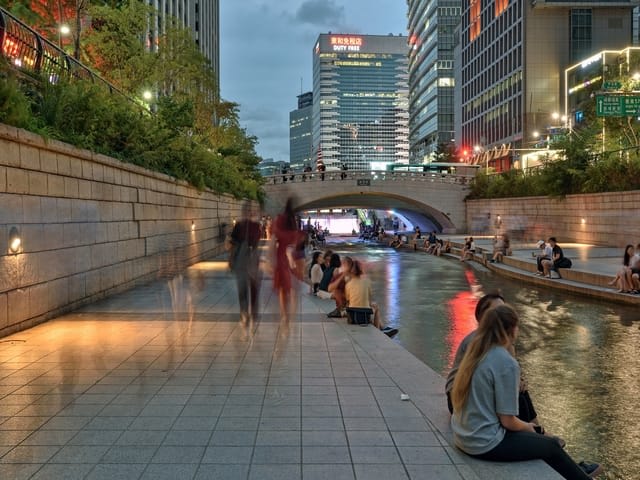 There are two experiences which may not make it onto every list, but we think they're the best places in Seoul for experiencing the harmony that can exist between city and nature.
The Cheonggyecheon stream runs through the centre of Seoul and is a delightful urban regeneration project. The path of this modern waterway is hundreds of years old but disappeared beneath city developments following the Korean War. Its rediscovery started more than 15 years ago and this inspiring cultural attraction continually reinvents itself. Start at its source from Cheonggye Plaza and follow the water under bridges, accompanied en-route by musicians, art exhibitions and light shows.
One of the newest attractions on Seoul is the Seoullo 7017 Bridge (known as the Skygarden). It's an elevated walkway next to Seoul station – it was originally built as a highway, but was converted into a pedestrian zone in 2017. It features 24,000 Korean plant species, a small pool for soaking tired feet and stunning views of the city, especially at sunset.
11. Seoul food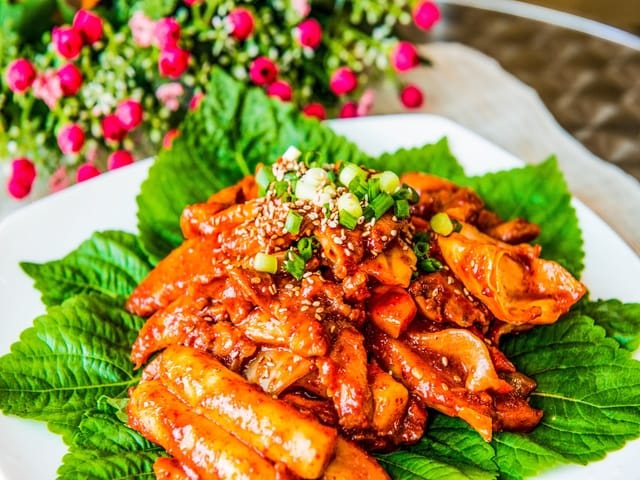 Korean cuisine is beginning to make its mark around the world, but it's more than a way of life in the food-obsessed city of Seoul.
A great way to start is with Chimaek – fried chicken and beer – or you can try a cook-it-yourself traditional Korean barbecue. These sociable, sharing meat feasts are served on rotating tables with a charcoal grill in the middle.
Even the streets themselves are organised according to individual specialities and the top places to eat them in Seoul. So, how about bite-size chunks of rice in chilli sauce (tteokbokki found in Sindang), savoury pancakes stuffed with seafood, spinach or pork (jeon found in Gongdeok) and freshly-made tofu in Dobong? There's a delicacy, discovery and different soul food in every district.
12. Seoul drink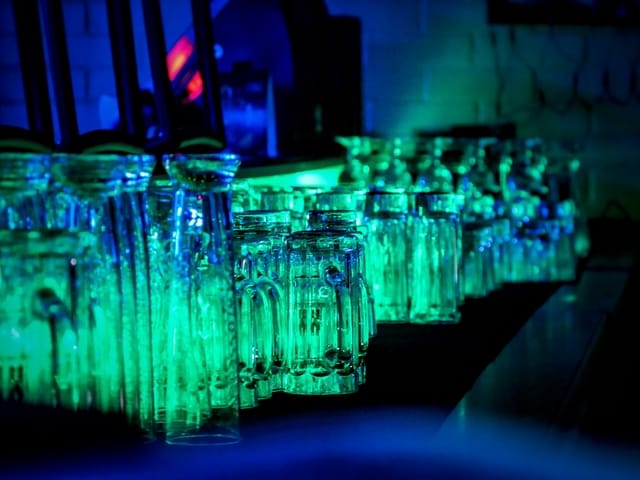 If you want to follow the in-crowd, know where to drink in Seoul. Discover places known only to the locals – like Jean Frigo. It looks like a humble fruit store from the street but the interior is classy and stylish. Quirks include telephoning your order through to the bar staff.
Another favourite with discerning drinkers of Seoul, Alice is a quality cocktail bar hidden from view in Cheongdam-dong. Follow the rabbit signs down to a basement florist and go through the white door. If you prefer a view as well as a great bar, head to Mercure Ambassador Hotel's Rooftop Kloud bar for bubbles in your glass and sparkling nighttime views of Gangnam. Or settle in and chill out at Southside Parlour in Itaewon-dong.
Seoul: food for the stomach, and food for thought.
Get immersed in Seoul's vibrant food culture, city delights and culture. The city is abuzz with things to do, ranging from crowd-pleasing meals, to culture, nature and theme parks. For those who are fascinated by global politics, there's no better way to live history in the present by visiting the DMZ zone to broaden your worldview. Food for the stomach, and food for thought? Seoul offers both.