Valentine's is wonderful. Few other holidays let you up your expectations, feel a little (just a little) entitled to a lavish dinner and go on a posh staycation with the significant other.
Fewer holidays, still, challenge your date-planning chops and try to wring romantic creativity out of you.
This Day of Hearts, if you're looking for unique things to do that leave more than a trail of chocolate wrappers and wilting flowers in their wake, consider this roundup of destination alternatives around Asia.
At the same time – because isn't every day like Valentine's Day when you're in love? – why not bookmark this page as a handy guide of cool, couple-y things to do? You'll thank us when you've run out of ideas for a regular Sunday afternoon.
You're welcome.
Go hot air ballooning in Chiang Mai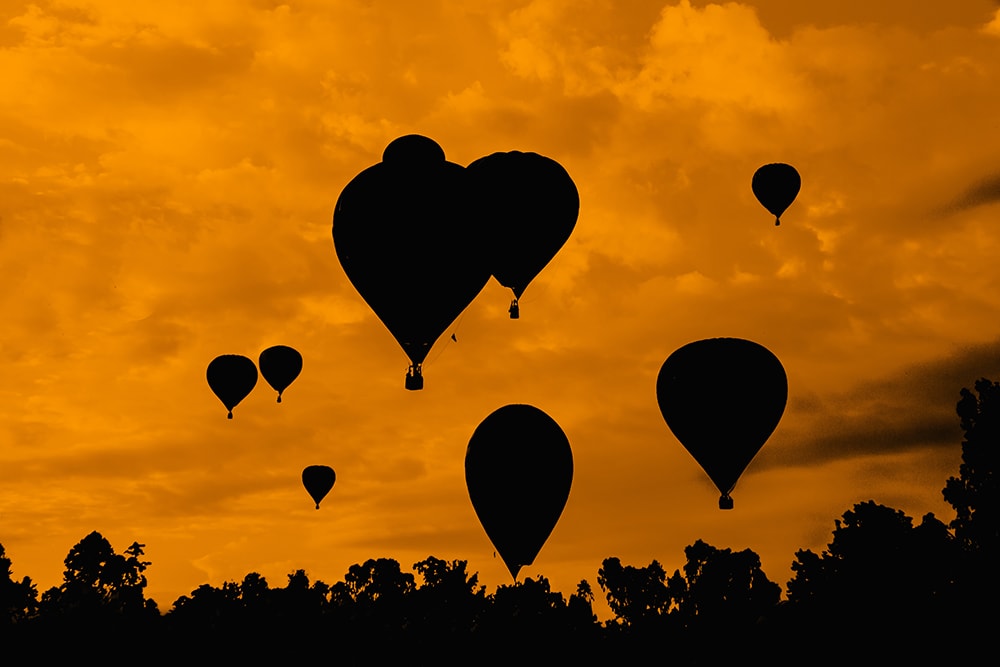 Find romance in the air, thousands of meters above ground in this hot air balloon date, graced with breathtaking views of Northern Thailand at sunrise. The hour-long journey is complete with a morning wake-me-up: coffee, tea, pastries, and then a sumptuous breakfast buffet after landing. Everybody remembers their first hot air balloon flight, they say. With your partner in tow, this one's all the more memorable.
You could also… Learn to train elephants, and later consider getting a pet one.
Make lanterns for a good cause in Hoi An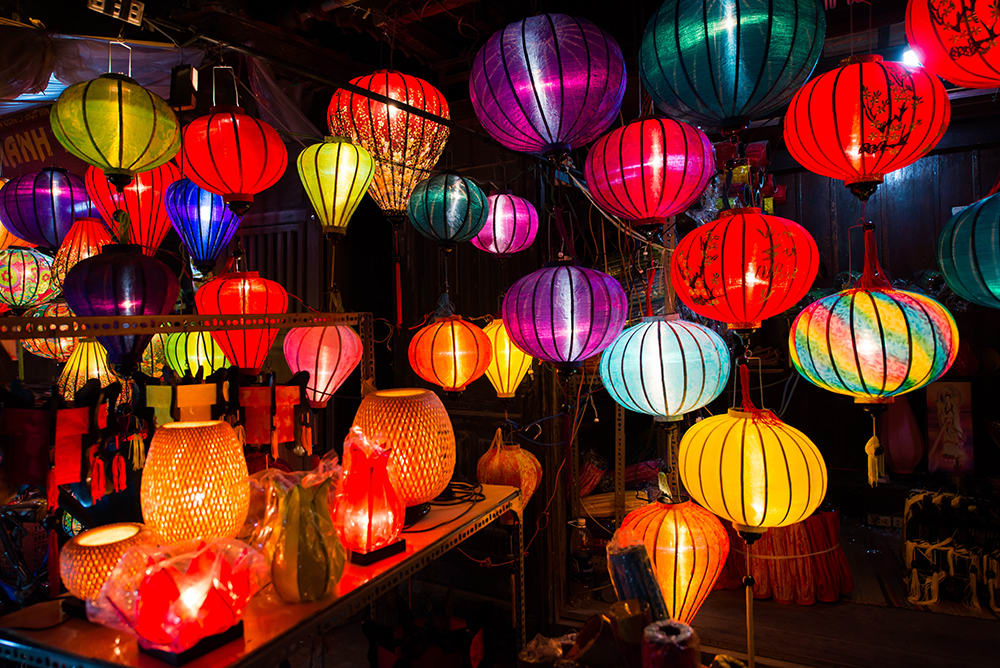 How about going on a date for a good cause? Proceeds of Lifestart Foundation's lantern-making workshops go toward supporting disadvantaged folk, while equipping participants with a new skill in making cool things – e.g., a traditional Hoi An lantern. The class also comes with a painting lesson, and a brief meet-and-greet with some of the foundation's benefactors, who themselves, too, are students of the workshops.
You could also… Make Vietnamese cuisine at an organic farm and learn to start being accountable for each other's (healthy) diets.
Venture into No Man's Land, (near) North Korea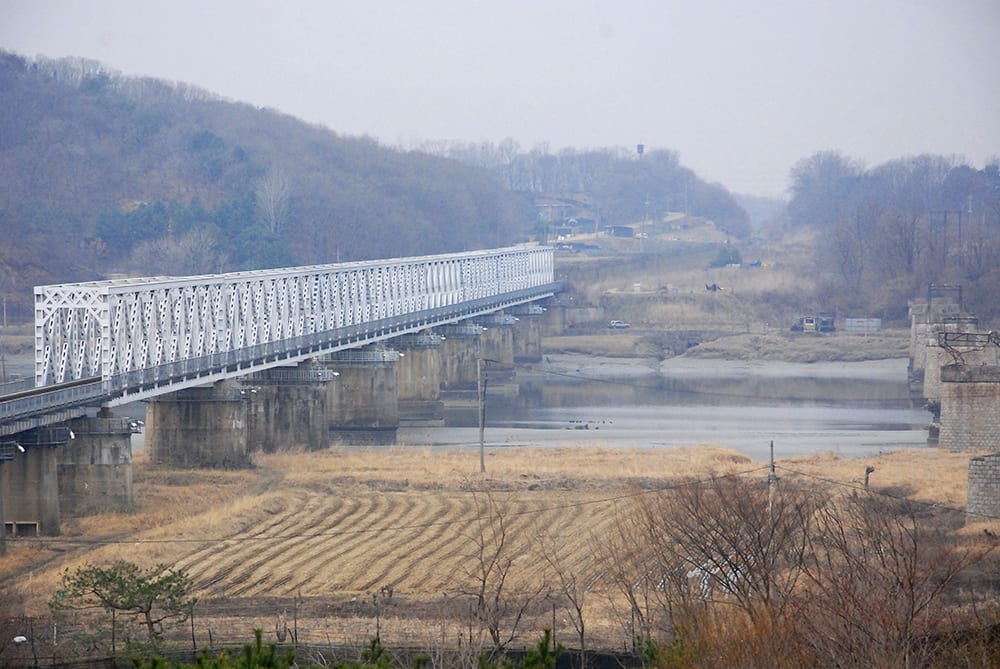 Delve into a little history with your beau in one of the most intriguing corners of the planet: the Korean Demilitarized Zone, situated just a few miles from North Korea. Why going into No Man's Land on Valentine's Day is supposedly romantic has more to do with the mystique of the trip, as the tour, though completely safe, is not typically open to visitors unless they're part of a tour group. See war relics, the Freedom Bridge, and views of the Korean north from the Dora Observatory – and return home with more than just cheesy stories to tell.
You could also… Watch a hologram show and visit Petite France. A classic (love) story, a cool feat of technology: why not?
Bond over bonsai-making in Tokyo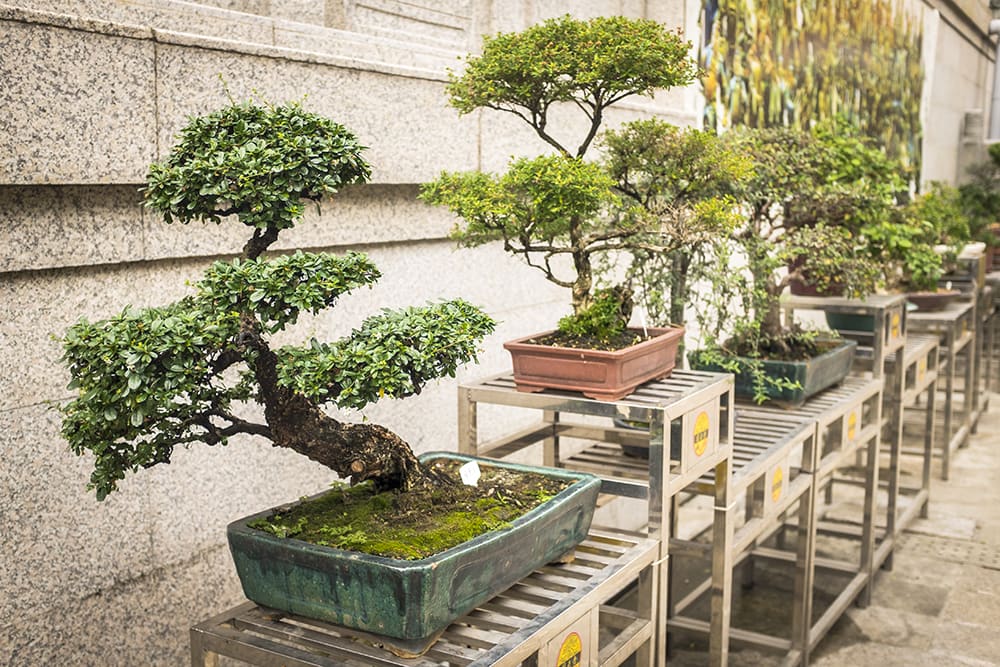 Here's another cool thing to do on Valentine's: learn from a Japanese Master. Particularly, the art of the bonsai. Award-winning Kunio Kobayashi has been studying, caring for, styling, and teaching classes on these exquisite miniature trees for over 30 years. His workshop is located next to a museum he has also built, which features an impressive collection of bonsai plants. Bring yourself, your partner and a bonsai to his weekly Saturday class on Valentine's, and everything else will be provided to get you started on a new hobby as a couple.
Also, did you know that the corresponding element to five years is wood? This workshop makes for a great way to celebrate a fifth anniversary, too.
You could also… Go on a haunted tour of the city, because few things are as fun as being scared out of one's wits together.
Be blessed by monks in Siem Reap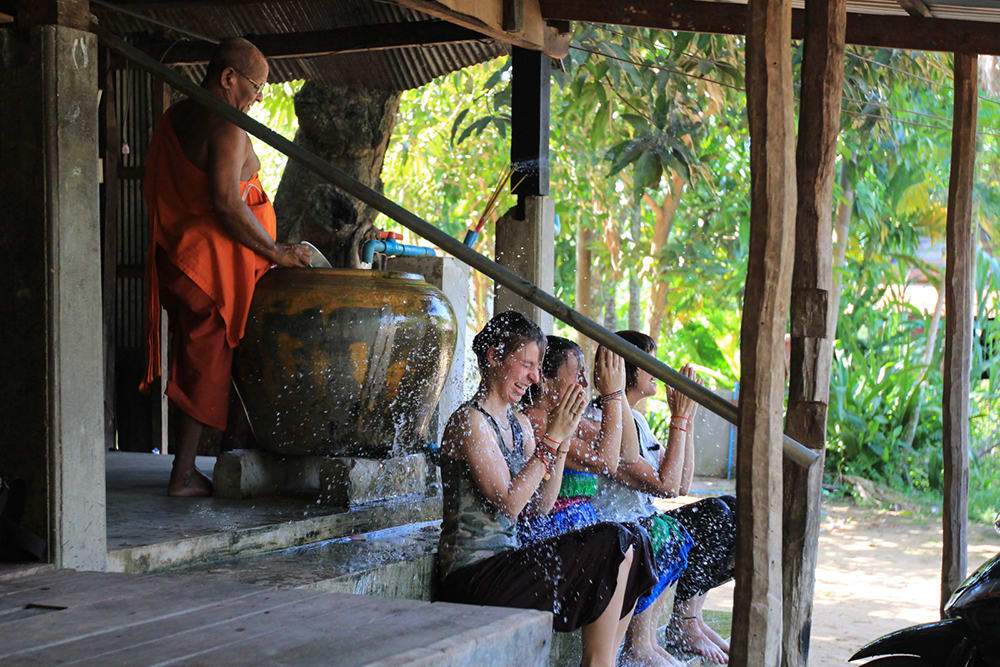 How about baptizing your relationship with a Buddhist blessing on Valentine's Day? This experience is an ancient Cambodian practice conducted by a monk at a pagoda, just outside Siem Reap. It comes in two parts, first involving a shy sprinkling of water, and the second completely dousing you in holy water. (Not to worry, you'll change into sarongs beforehand so as not to spoil your outfits.) This ritual is said to bring peace and happiness, so it doesn't really matter whether you consider yourselves religious – it's bound to be good for the relationship, all the same!
You could also… Attend a Khmer cuisine cooking class and schedule a future dinner, wherein you could cook your first meal as a couple.
Sightsee via jet ski in Taipei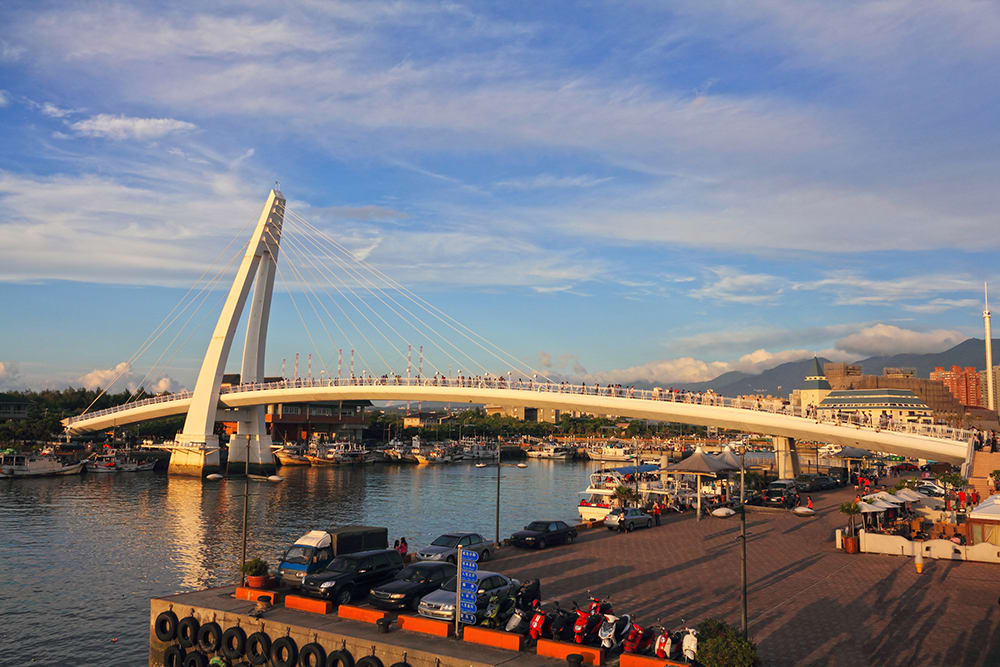 Rediscover the city together in this adrenaline-pumped, jet ski-cruising date. The six-hour ride around the coast will take you to some of Taipei's landmarks, from the Tamsui Fisherman's Wharf and Guandu Bridge and Temple to the Dajia Riverside Park and Raohe Street Night Market. In between, you'll be treated to lunch at the Touch Star Revolving Restaurant. If all you want is some dining and sightseeing, there's no reason to say 'no' to this one.
You could also… Get cultured by getting to know an aboriginal village
Go nature biking in Singapore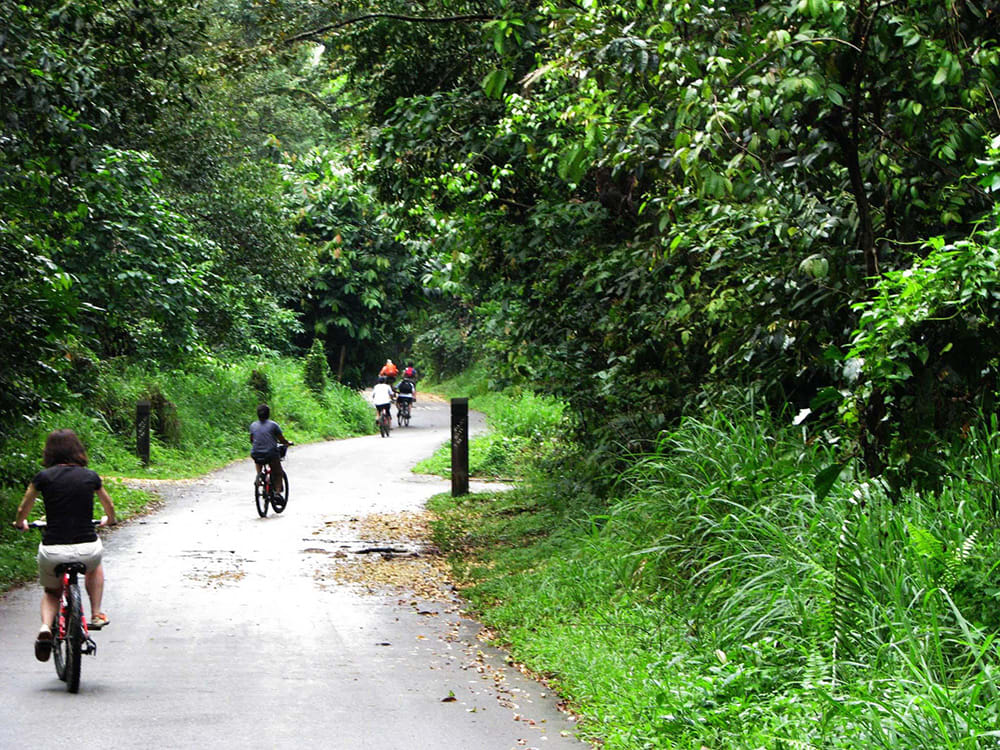 Escape the city and spend a day rejuvenating the air passages of your lungs with a biking trip in Pulau Ubin. You'll be in the company of a certified guide, and also perhaps a group, but it surely beats another day in Sentosa, or another day at Marina Bay Sands, or another day at Clark Quay… (For dinner, you could always head back. For something different, how about dining aboard the Singapore Flyer?)
You could also… Drive an F1. No, really, drive a real F1.
Experience ziplining in Hong Kong
What do you mean, we could go 'ziplining in Hong Kong'? Exactly that. Again, get away from the metropolis and see the natural sites the city has to offer. Located in Tung Lung Chau in the New Territories, this little excursion takes you on a trek, with a little rock climbing and abseiling before strapping you up to zipline between rocks. Yes, it's as fun as it sounds.
You could also… Ecobike into the New Territories Wetlands, a part of Hong Kong you would never believe is in Hong Kong.
Bungee jump into a lagoon in Phuket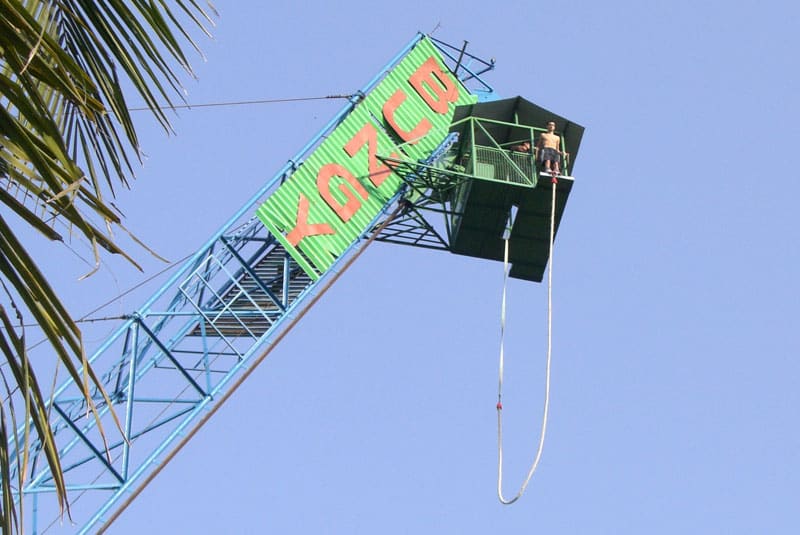 Only 50 meters in height, it's not too crazy a bungee jump, but it's still high enough to be exciting. Take turns hearing the other scream and solidify your bond by facing any fear of heights together. Perfectly secure and safe, it's also pretty rewarding – apparently the views from the top are superb…
Distractions aside, we're sure this is a date neither of you will forget.
You could also… Soar between trees a la Tarzan.
Learn to make Nepali food in Kathmandu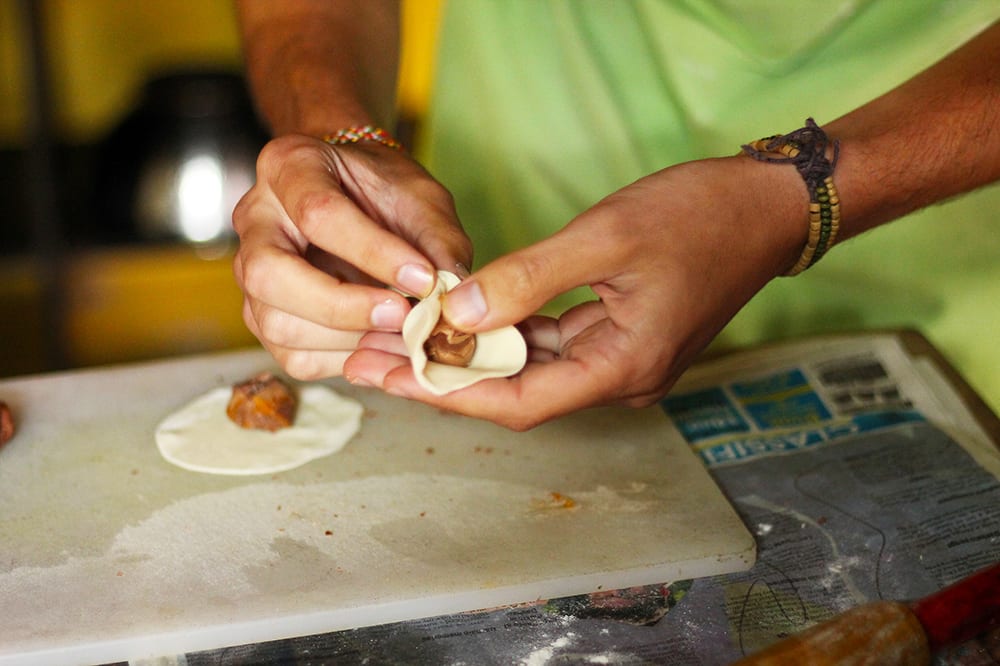 If all you really want on Valentine's Day is a good meal, do a cooking class together. This one in Kathmandu will take place in the home of a host family, immersing you right where the magic of local Nepali cooking happens. Learn to make dhalbat and momos, among other dishes, and pick up some Nepali phrases along the way. You'll then get to enjoy the meal you've prepared with the family. Isn't playing house romantic?
You could also… See the summit of Everest – by plane. Afterward you could each say you've seen the world's highest peak together.