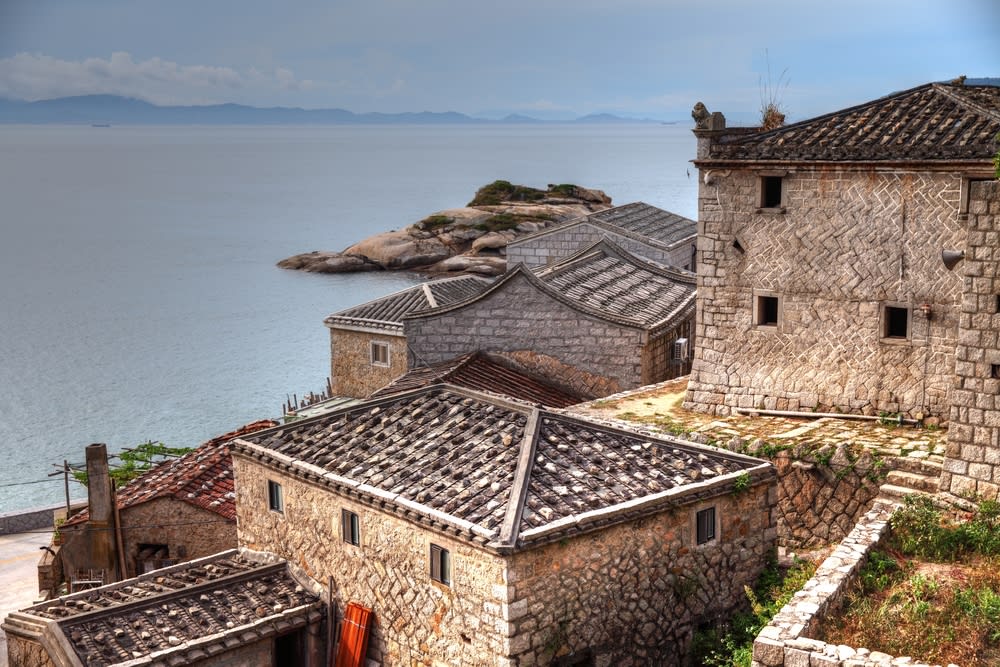 Unbeknown to most travellers, Taiwan is actually more than just one sweet potato-shaped island. Taiwan actually consists of over a hundred smaller islands and islets, all uniquely different from the Taiwanese mainland as well as from one another. Making the effort to explore Taiwan's outer islands offers a rich reward for the more adventurous traveller to the island nation.
A legacy of the Chinese Civil War, Kinmen and Matsu, both lying in the Taiwan Strait are home to some of Taiwan's oldest towns and villages dating back centuries. Whilst Orchid Island, Taiwan's most distant island combines a lush volcanic landscape with some of Taiwan's most welcoming people. Green Island and Penghu, located on either side of the main island of Taiwan is where the Taiwanese themselves go to enjoy some of the country's finest beaches and popular water sports such as windsurfing, snorkelling, and scuba diving. Pristine beaches, coral reefs, and golden sands make them the ideal getaway destination to rest and recharge.
Penghu (澎湖)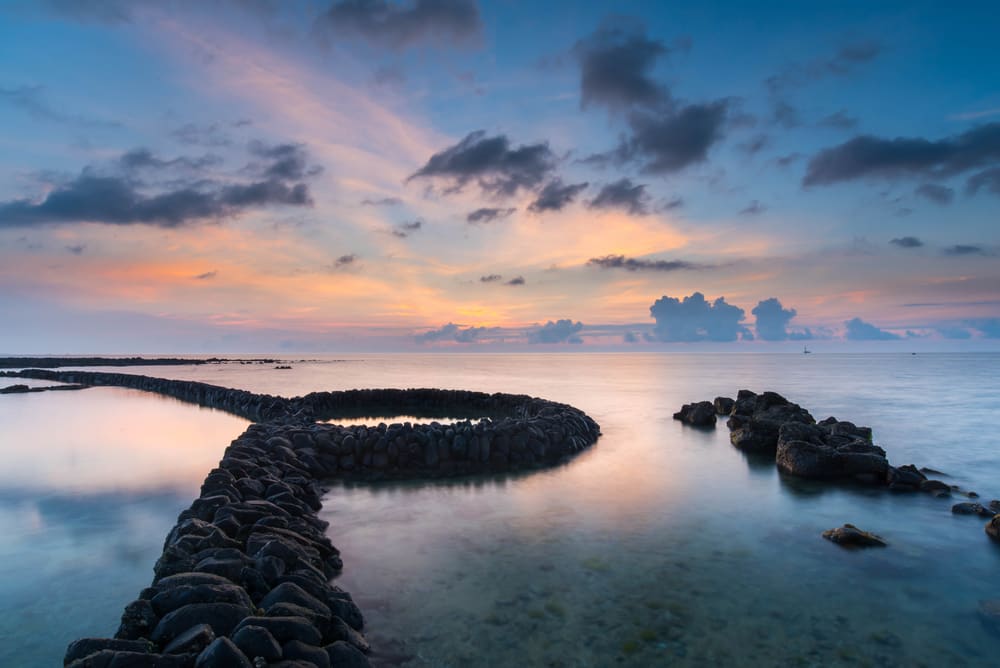 Also known as the Pescadores, Penghu is a collection of more than 60 small islands lying off the west coast of Taiwan. Inhabited for centuries with records dating back to the Ming dynasty, the islands are well known for their distinct architecture – with houses being built from coral – and their plentiful temples, many built to worship the seafaring goddess, Mazu. Penghu's Mazu temple which was built at the time of the Ming dynasty is the oldest in Taiwan, at over 400 years old.
Widely considered to be one of the windiest places in the Northern-hemisphere, Penghu is also an ideal location for a number of water sports such as windsurfing, and wake-boarding with a number of pristine beaches hosting such activities throughout the year. The crystal clear waters surrounding Penghu are also ideal for snorkelling and scuba diving, with numerous options available to discover Penghu's diverse underwater world.
Some of Penghu's more secluded island's include Jibei to the north, and Chimei and Wang'an to the south. These idyllic shores are home to rare wildlife, pristine coastline, ancient Fujianese architecture, and Penghu's iconic heart-shaped fishing weirs. A number of boats leave from Magong harbour daily, and day-long island hopping tours offer a fun way to explore before setting sail back to Magong in the evening.
Orchid Island (Lanyu – 蘭嶼)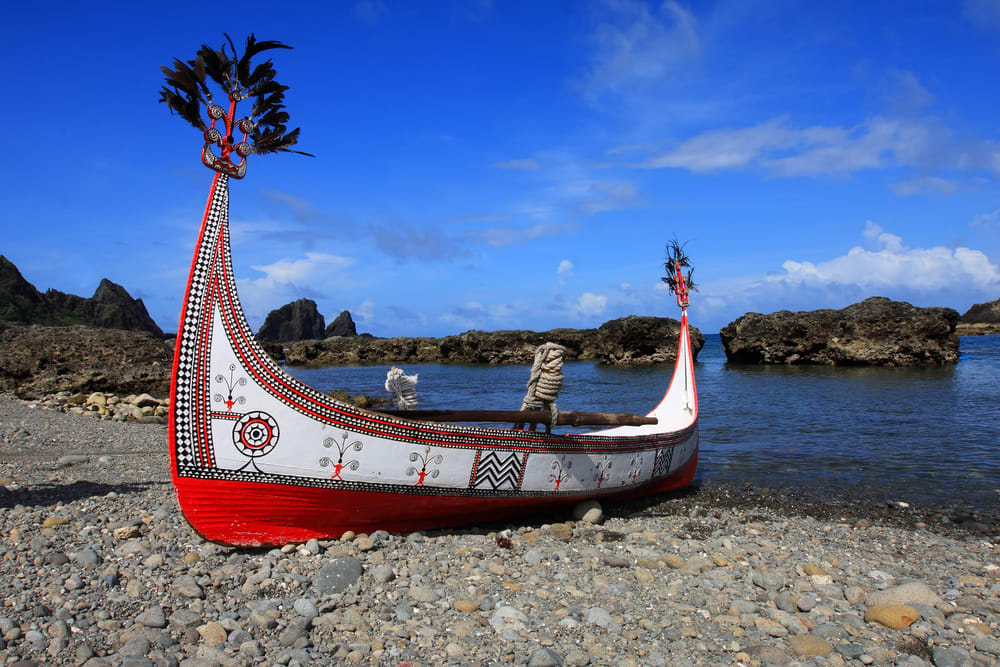 Situated 76km offshore from the east-coast city of Taitung, and marking the southeastern most point of Taiwan, Orchid Island stretches to the further reaches of a R.O.C visa and is often an overlooked destination by travellers due to its relative geographical isolation. However, it is no less worth visiting. Travellers to these shores will find an immensely beautiful volcanic island, home to some of Taiwan's friendliest people, the Tao, one of Taiwan's 16 recognised aboriginal groups.
The islanders make their living from the ocean, and of immense importance to the locals is the flying fish (飛魚) population which is eaten at almost every meal. Colourful fishing boats line the shores of the island, and if you're lucky enough, you might even witness one of the island's boat launching ceremonies. The Tao people, or 'Tao no pongso' meaning 'people on the island' in their own language are incredibly friendly and any visitor to the island will be richly rewarded for making the journey.
Kinmen (金門)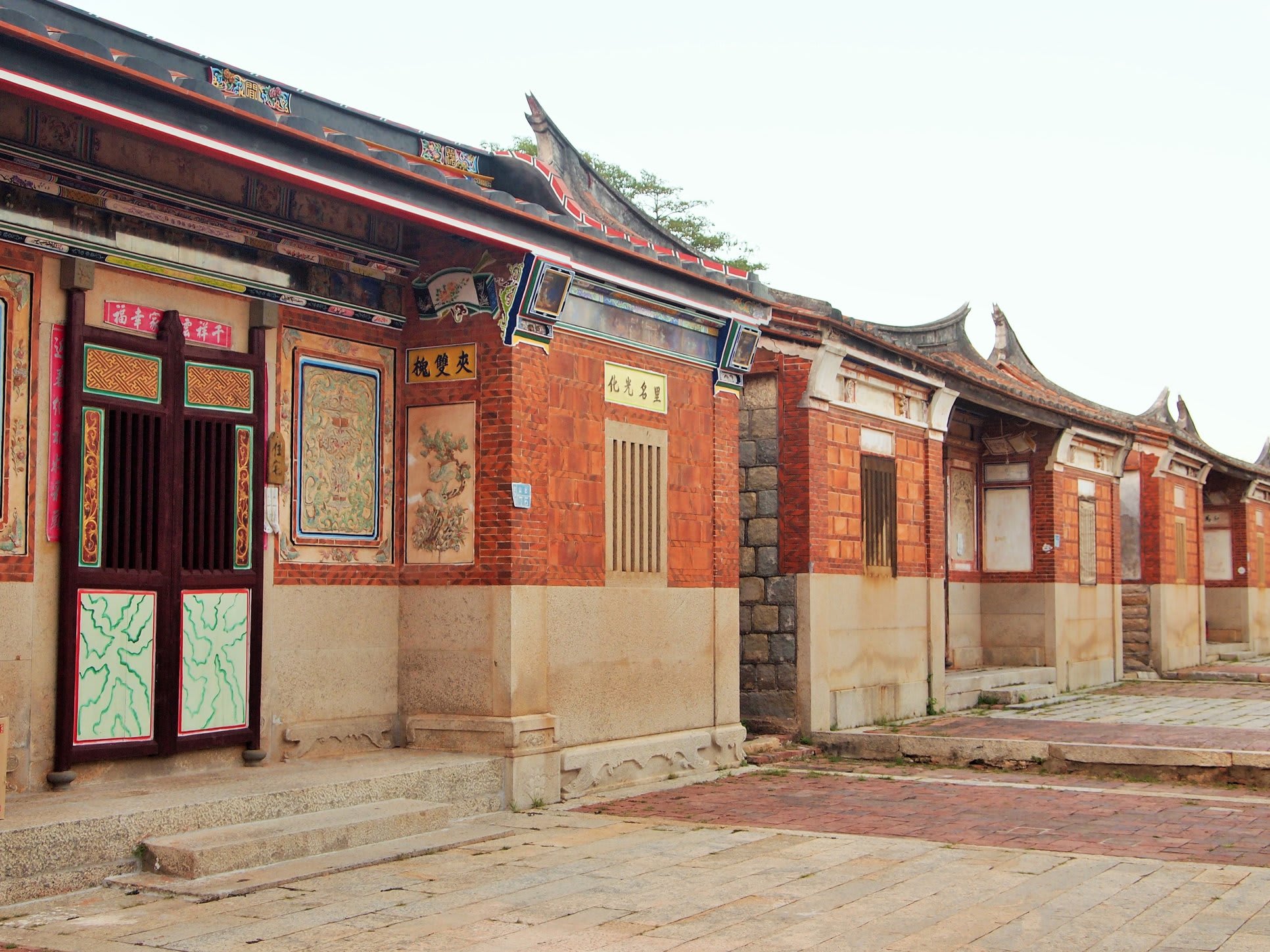 Turned into a battlefield during the mid-twentieth century, Kinmen, located at it's closest point only 2 kilometres from the Chinese port city of Xiamen, is home to some of Taiwan's oldest towns and villages. Steeped in historical importance, the island was the launching pad of the legendary Ming Dynasty commander, Koxinga, who liberated Taiwan from the Dutch in the 17th century. 300 years later Kinmen was at the front-line of the Chinese Civil War, temporary home to hundreds of thousands of troops, and bombed on a daily basis until the 1960s.
However, the military presence on Kinmen now resembles little more than a symbolic gesture. Bunkers and observation posts go almost unnoticed, lost amongst the swathes of sorghum plants growing in regimented plots all over the island to produce the island's famous Kaoliang liquor. The island's many peaceful beaches, previously off-limits and riddled with mines have since been cleaned up and opened to tourists.
Matsu (馬祖)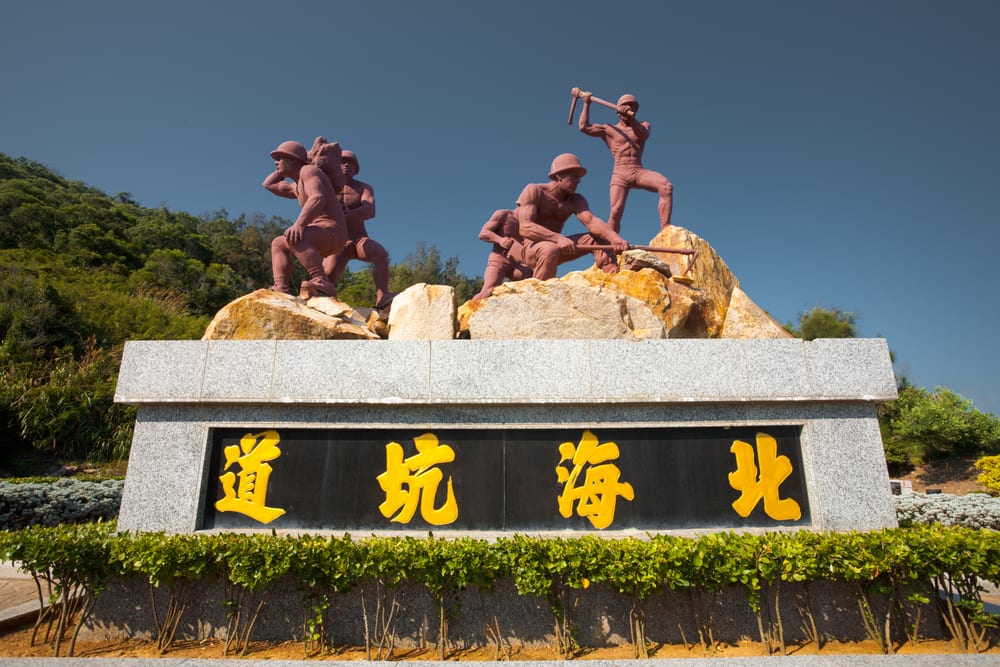 Lying further north of Kinmen and located off the coast of the Chinese city of Fuzhou lies Matsu, a a small island chain made up of some 18 islands. Like Kinmen, the islands have a military outpost feel, and the casual traveller to the islands does not need to go far to run into someone in uniform. The biggest islands of Beigan, and Nangan are home to some fine examples of Fujianese architecture, with most locals here identifying with their kin over the Strait rather than distant Taiwan. Well worth seeing are the dozens of secret military tunnels once used to repel attacks from Chinese troops which have now been opened to tourists and currently serve as a storage facility for locally brewed rice wine.
Green Island (綠島)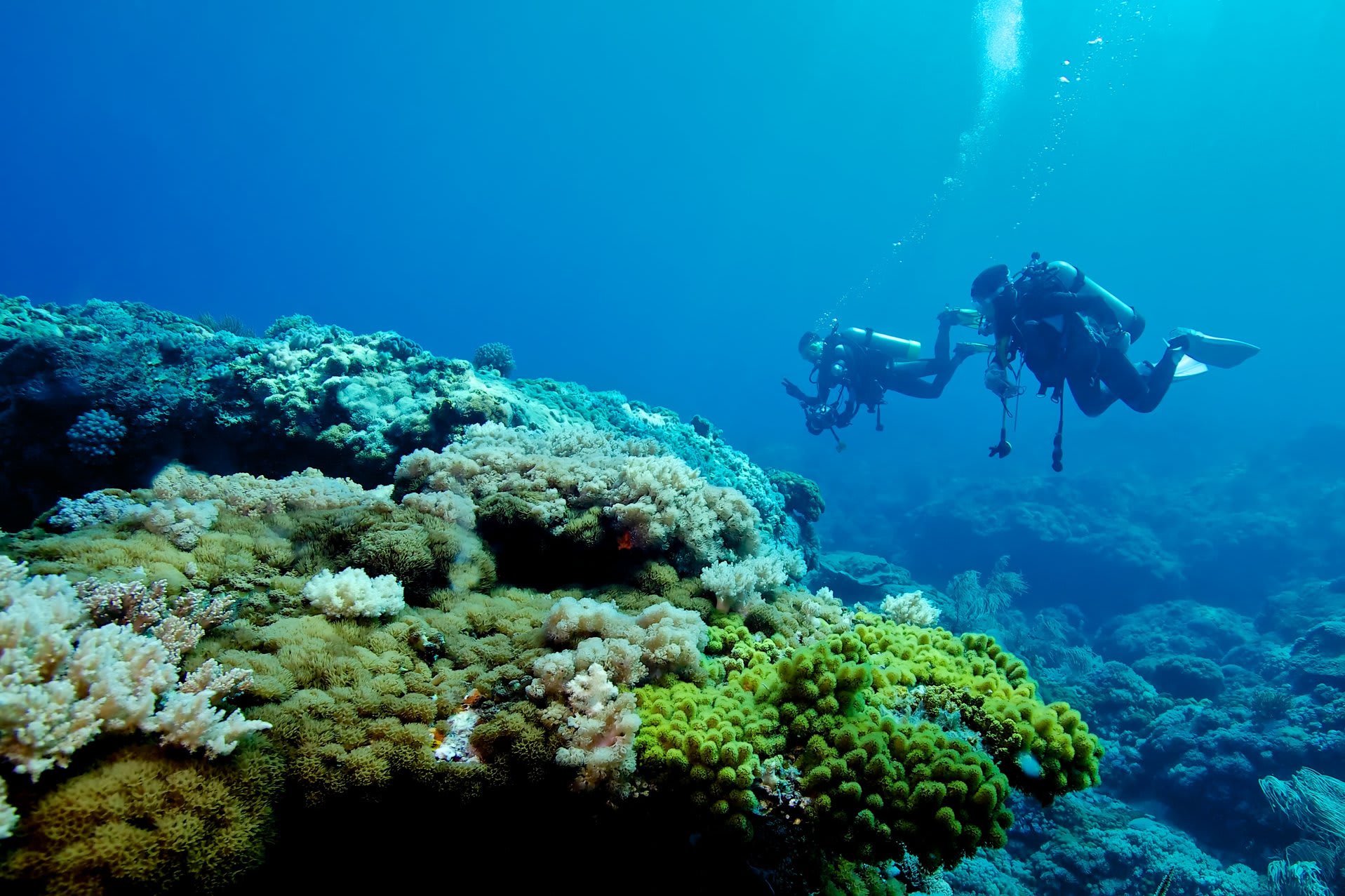 Located 30 kilometres off the east coast of southern Taiwan, Green Island was once home to Taiwan's political prisoners, sent here during the days of martial law to pay for their crimes. In place of the former prison now lies a museum and human-rights memorial, whilst the island is now home to tourists rather than inmates who come here to enjoy some of Taiwan's finest diving spots, and one of only three salt-water hot-springs in the world.