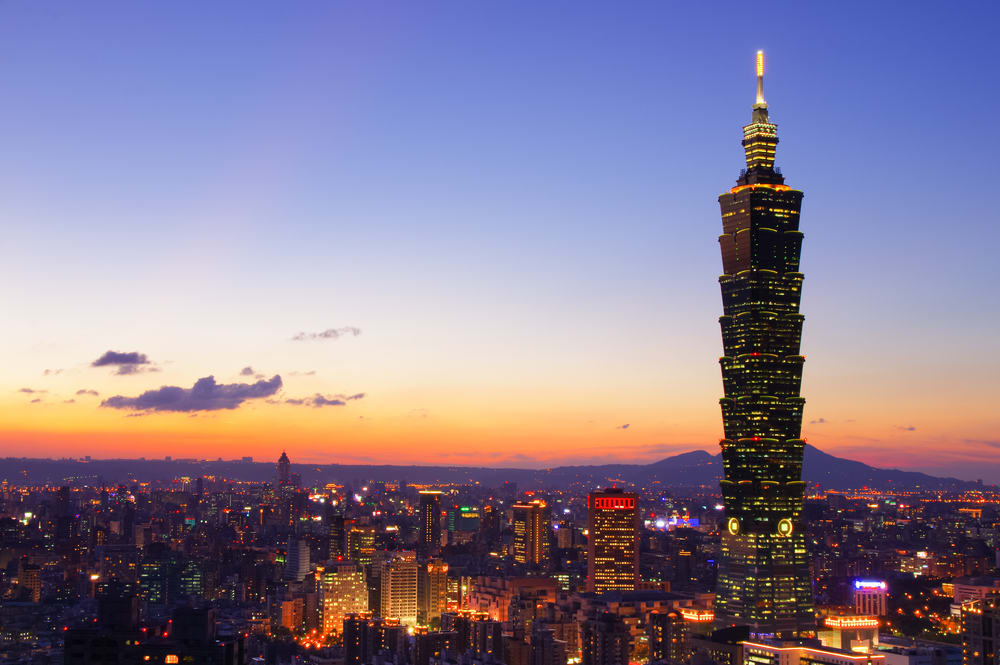 Taipei City is unabashed when it comes to showing off its jewels; home to some of the most sought-after attractions in the world, modern and ancient, man-made and natural, as well as being a shopper and foodie's paradise, the Taiwanese capital has something to offer to all kinds of traveller. Whether you are looking to explore travel-brochure-worthy sights, or you are searching for something offbeat, Taipei City offers a wealth of its own treasures, as well as providing convenient access to the rest of Taiwan. Taipei's weather is generally mild throughout the year, with October and November as the most pleasant months to visit.
Bucket List Attractions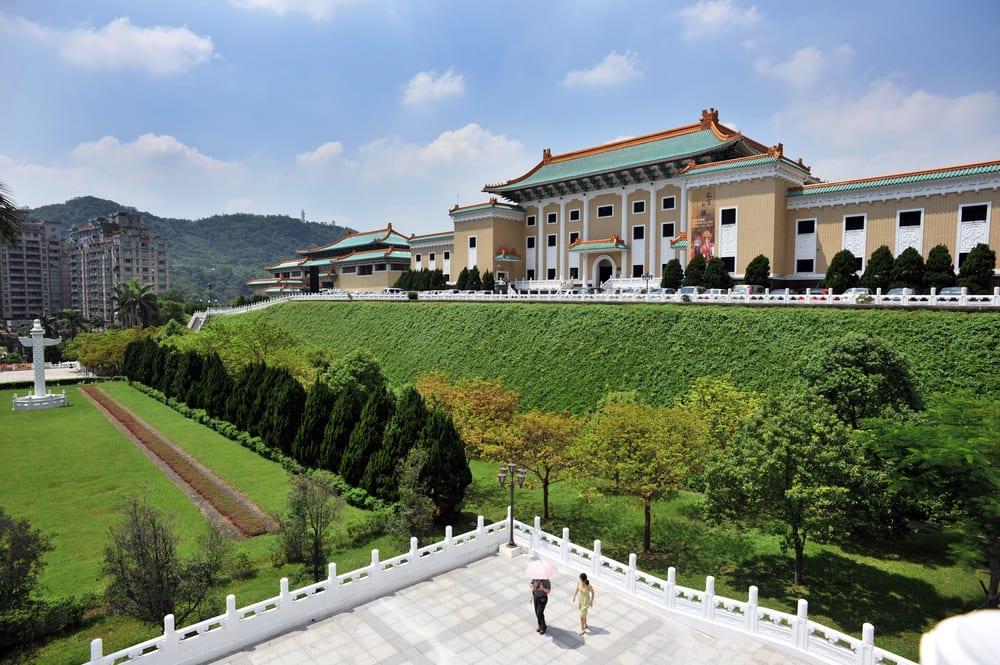 Although the city is abundant in all sorts of interesting sites and landmarks, there are some places that you absolutely cannot miss. Taipei 101 is one of the most famous landmarks, not only in Taiwan, but in the world; once the tallest building in the world, Taipei 101 now sits comfortably within the top 10, with dining options and a shopping mall spreading over the first five floors. The National Palace Museum is another prominent landmark; located in Shilin, it houses some of the world's most precious Chinese artefacts and antiquities.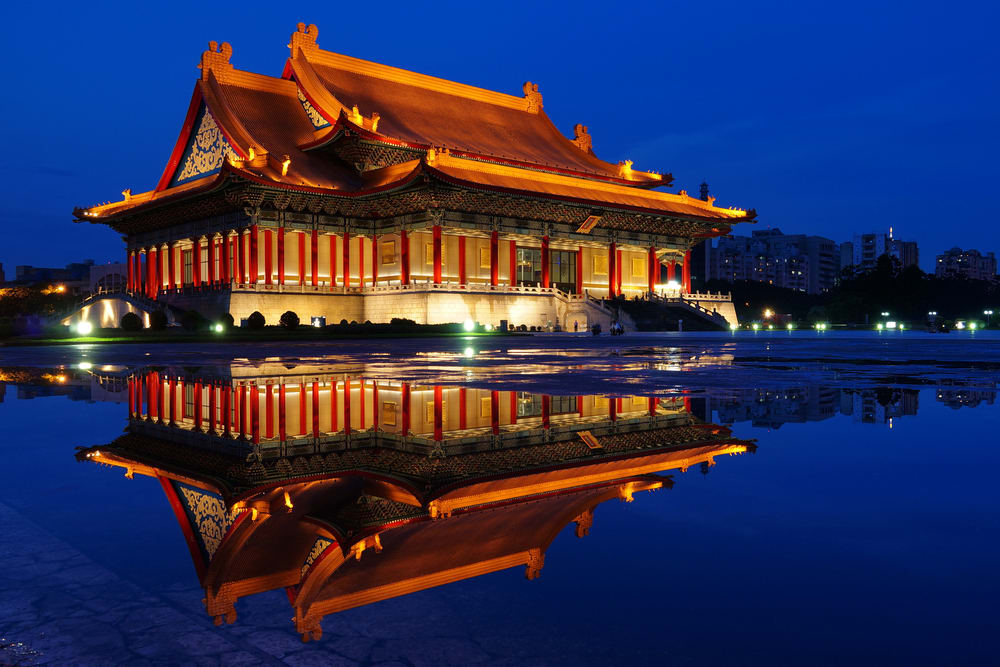 The Chiang Kai-Shek Memorial Hall is an important symbol for the nation, with a flag-raising ceremony held every morning outside the hall. The memorial hall also shares its grounds with the National Theatre Hall, an architectural delight, with intricate accents covering its curved roofs. Lastly, the gardens of the city deserve a shout out; a visit to the Taipei Botanical Gardens is a pleasing affair, with lotus ponds and blossom all around, whilst Zhishan Garden is home to several quaint temples and shrines. Tip: If you are short on time, but would like to be able to see all these sites, why not opt for a city tour? This Taipei city tour is three hours long, and shows you all of these hotspots!
Night Market Touring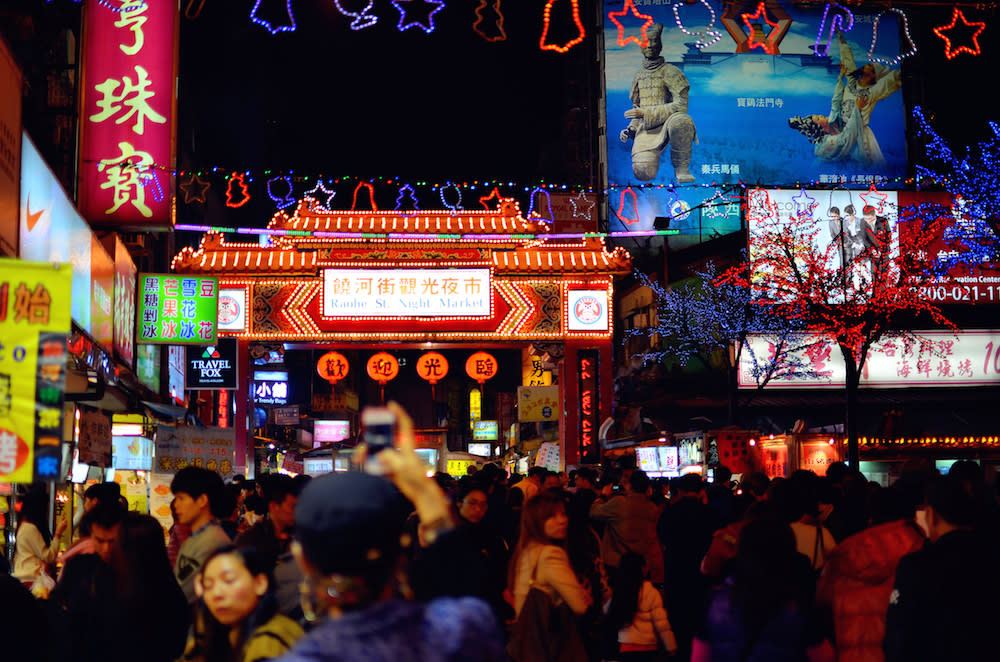 A visit to Taipei, or any Taiwanese city for that matter, is not complete without excursions to the lively night markets. Buzzing with life, the night markets are perhaps the best way to experience the city as a local, with all sorts of Taiwanese delicacies to try out, such as braised pork rice and beef noodles, and a huge variety of items to browse and buy, from jewelry and handbags to traditional handicrafts that make excellent souvenirs. Shilin Night Market is the largest in the city; it's the number one place to pick up a believable imitation and is widely popular with foreign tourists. Raohe Street Night Market is a favorite amongst locals and tourists alike; a straight street with stalls on each side, it is easy to navigate, and is a feast for the eyes and the tastebuds. Don't forget to pick up a refreshing bubble tea to sip on as you explore! Huaxi Street Night Market is another on of our favourites, stocked with all sorts of delicious Taiwanese desserts.
Wine & Dine in Taipei City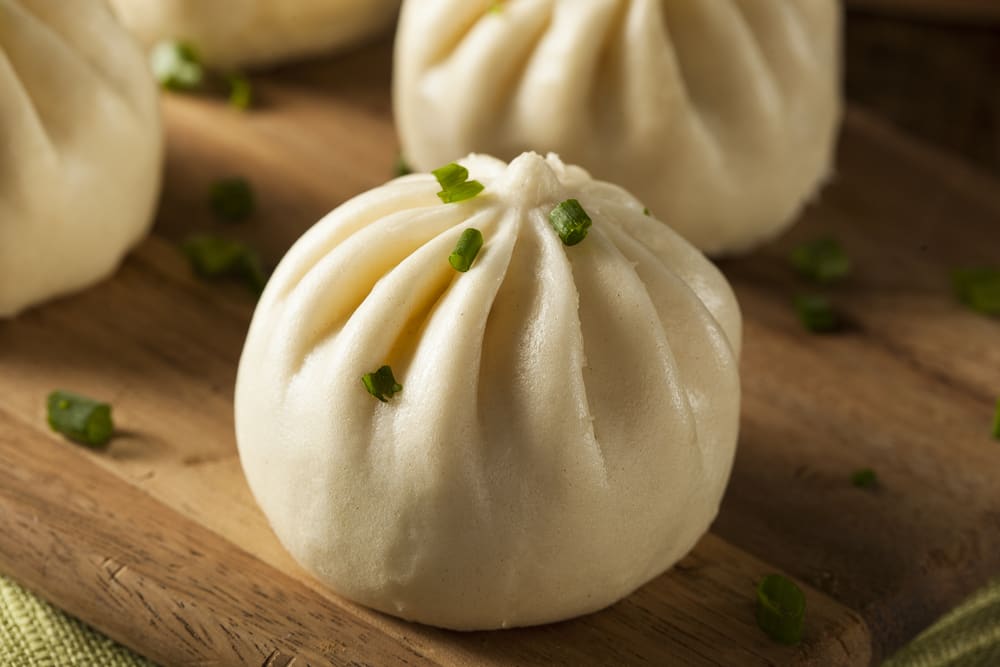 From five-star restaurants that are notoriously difficult to get a reservation for, to cheap, on-the-go street food, Taipei and its people have a "eat often and eat well" mentality; why stick to the traditional three meals a day, when you can get all kinds of delicious sweets and savouries anytime, anywhere? Din Tai Fung is known to have the best xiao long bao (steamed dumplings), with a global reputation emanating from the original Taipei location's success, whereas Fifi and Kiki are known for their modern twists on traditional Chinese dishes, as well as a swanky atmosphere. Hot pot has long been a favourite cooking activity in Asia, and you can find some of the best hot pot joints in Taipei City; Ben Shabu Shabu serves a variety of hot pot options, from Sichuan to Japanese.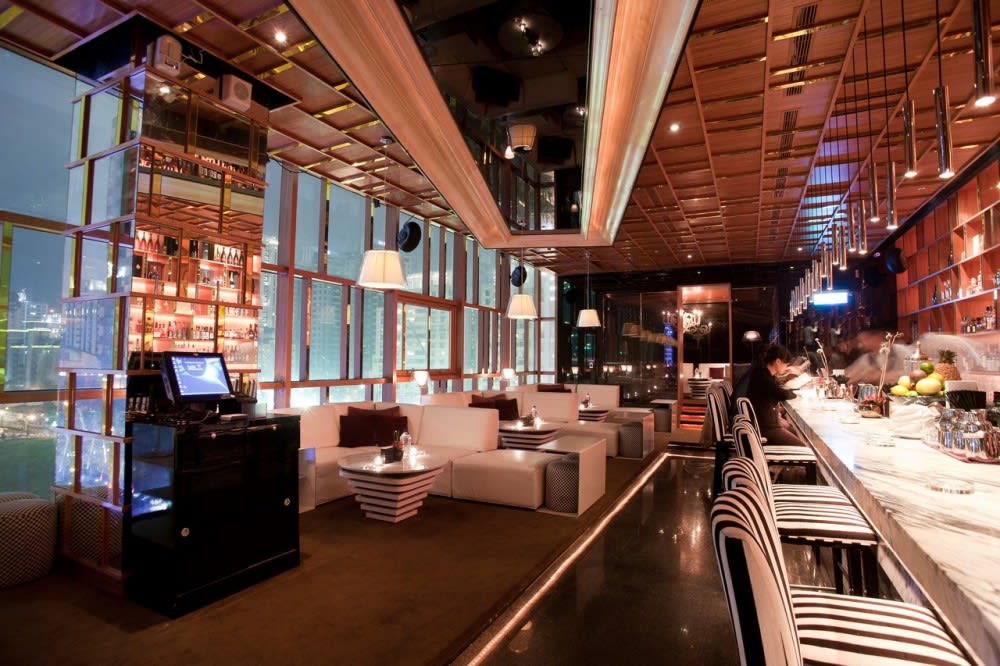 Taipei, in addition to being a food-lover's haven, is also a nightlife mecca, from the most sophisticated bars to the wildest nightclubs. Barcode, in Xinyi district near Taipei 101, offers an innovative selection of cocktails and an upper-class clientele. If you are looking for something a little louder, Luxy is the place to be; the biggest and baddest Taipei City nightclub, Luxy is said to have established the clubbing scene in the city.