Send your hopes and dreams to the sky
Here's one for your bucket list – watch 100,000 lanterns float into the sky at the Pingxi Sky Lantern Festival in Taipei! For all you Disney fans, doesn't this remind you of the scene from Tangled?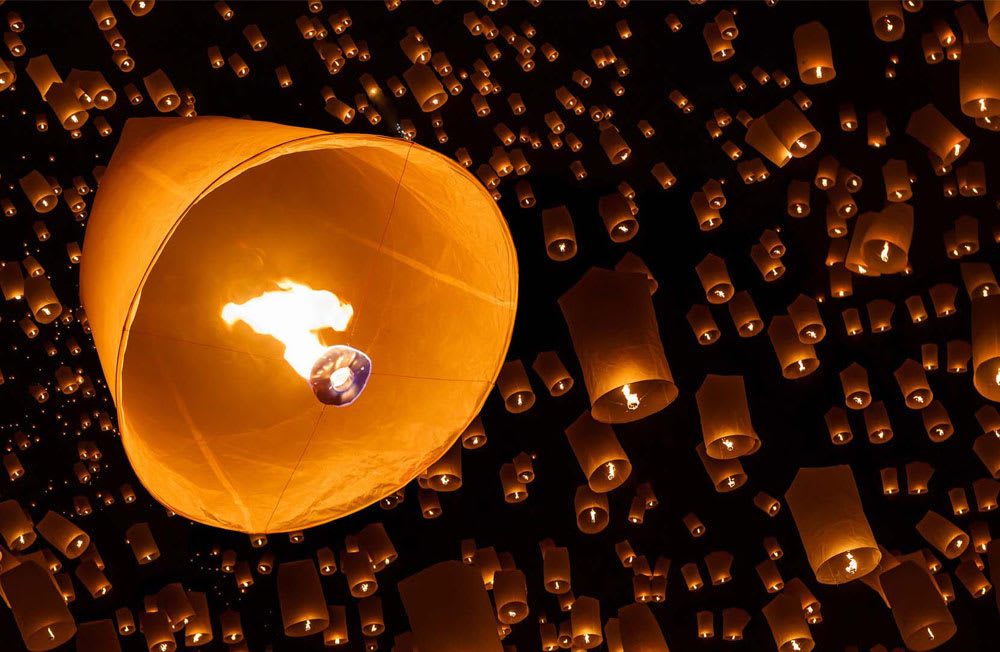 Source:  ilikeevents
This year, the Pingxi Sky Lantern Festival 2018 will take place on 2 March in Taipei, Taiwan. For the uninitiated, the Pingxi Lantern Festival happens once a year in Taipei.  People gather to write their dreams and wishes for the year on lanterns and release them into the sky. In the past, these lanterns were released to let refugees hiding in the hills know that their town was safe to return to.
Buy a lantern from one of the many stalls along the Shifen old street at about NT$150 – $200. Pen down your aspirations for the year and light your lantern up. Step unto the train tracks ( be warned they are still functioning) and release your lanterns into the sky!
Here's a couple of tips and tricks to help you live out your Tangled dreams :
1. Arrive before the crowds

You can definitely expect a huge turnout of approximately 80,000 people, after all, everyone wants to live out their Disney dreams right?
If you hate squeezing with the crowds and want to travel to Shifen in ultimate comfort, Klook yourselves a private car charter!  Your driver will take you wherever you want to go, whenever you want to go! You won't have to worry about squeezing on crowded subway trains or even worse, missing the subway train timing of your choice.
Otherwise, from Taipei Main Station, take the northbound train towards Ruifang Station.  After that, transfer to the Pingxi Line and alight at Shifen.
2. Bring a camera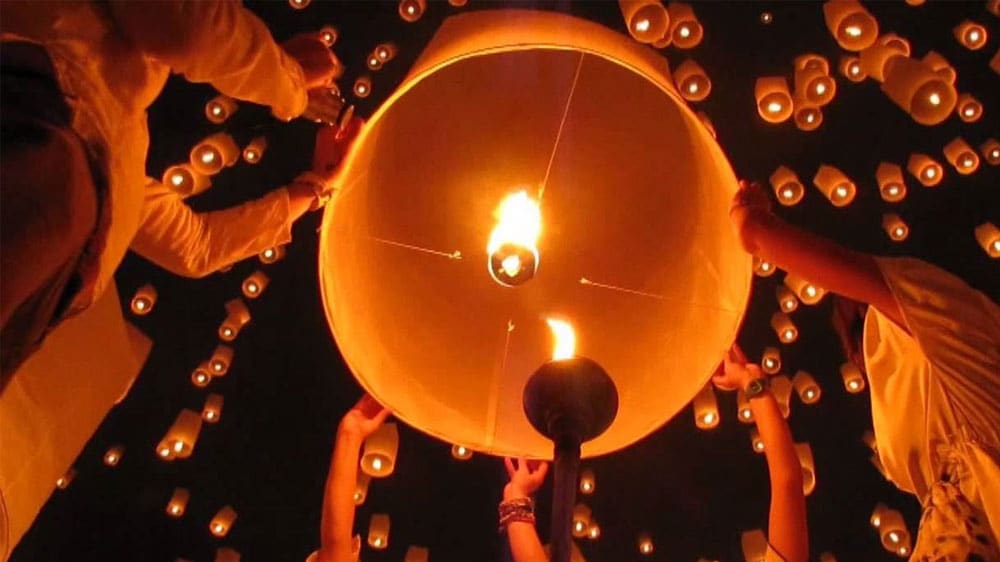 Source: ilikeevents
Even if you're not a professional photographer, you'll definitely want to have a good camera in hand. You can expect hundreds of shutter clicks the moment the many many lit lanterns are released into the skies.
Better yet, if you want to take an Instagram story or even Facebook Live to share the moment with your loved ones, be sure to Klook a 4G WiFi device to ensure you have unlimited data for all those social media posts!
3. Make a list of your aspirations in advance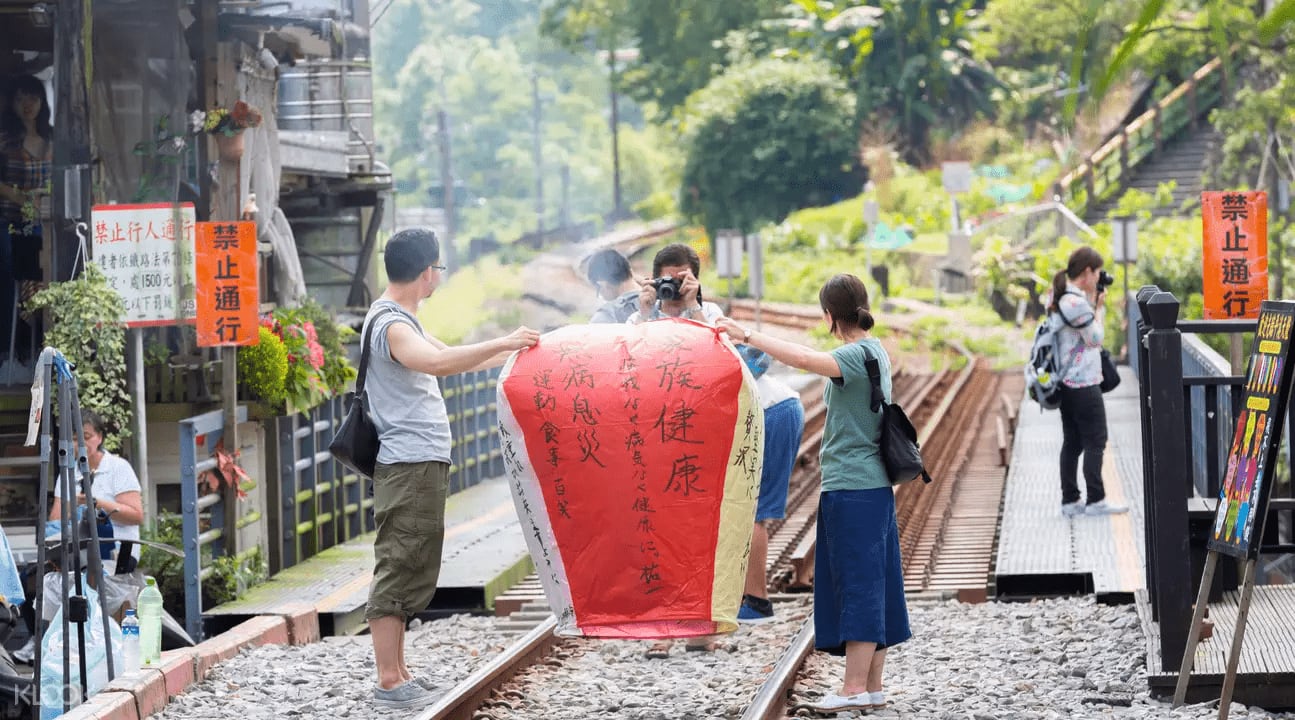 With the huge crowds, you'll be so distracted that you won't be able to think of new year aspirations in the spur of the moment. We recommend coming prepared with a list of things you wish to write on your lanterns.
4. Explore the rest of Shifen and Jiufen in the day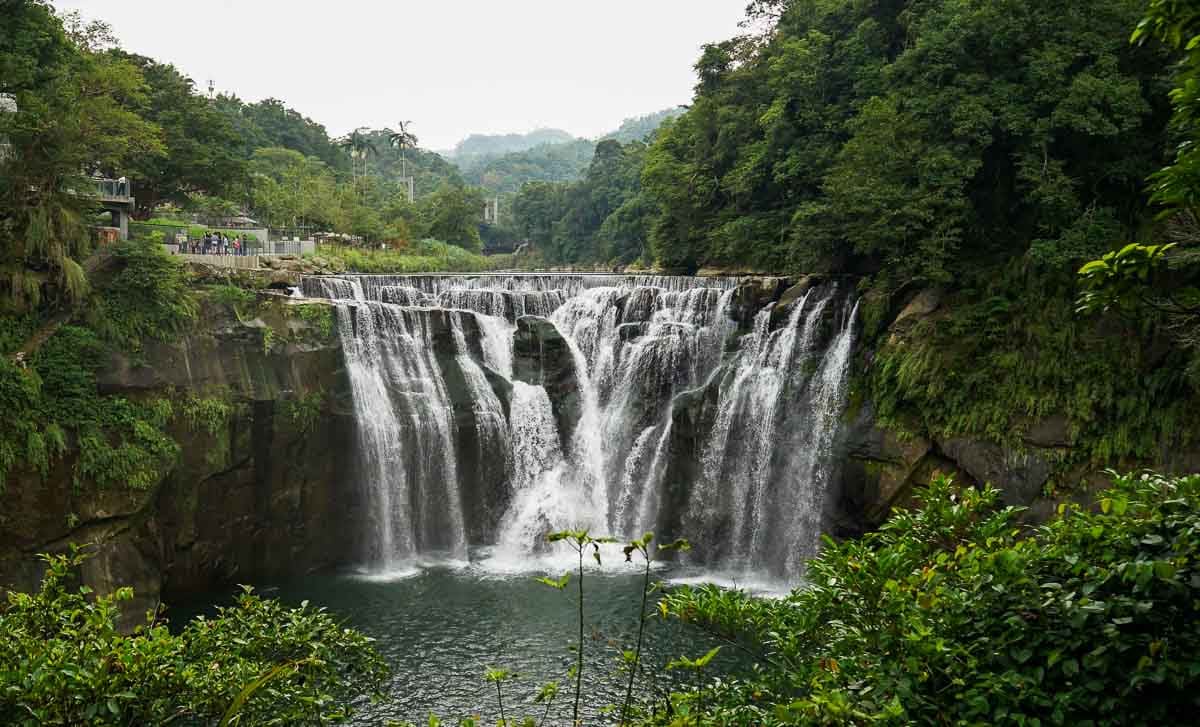 Source: thetravelintern
Take a walk to the Shifen Waterfalls and be rewarded with views of the stunning majestic falls. Plus, a little hike will do you good before you start feasting on all the street food in Jiufen,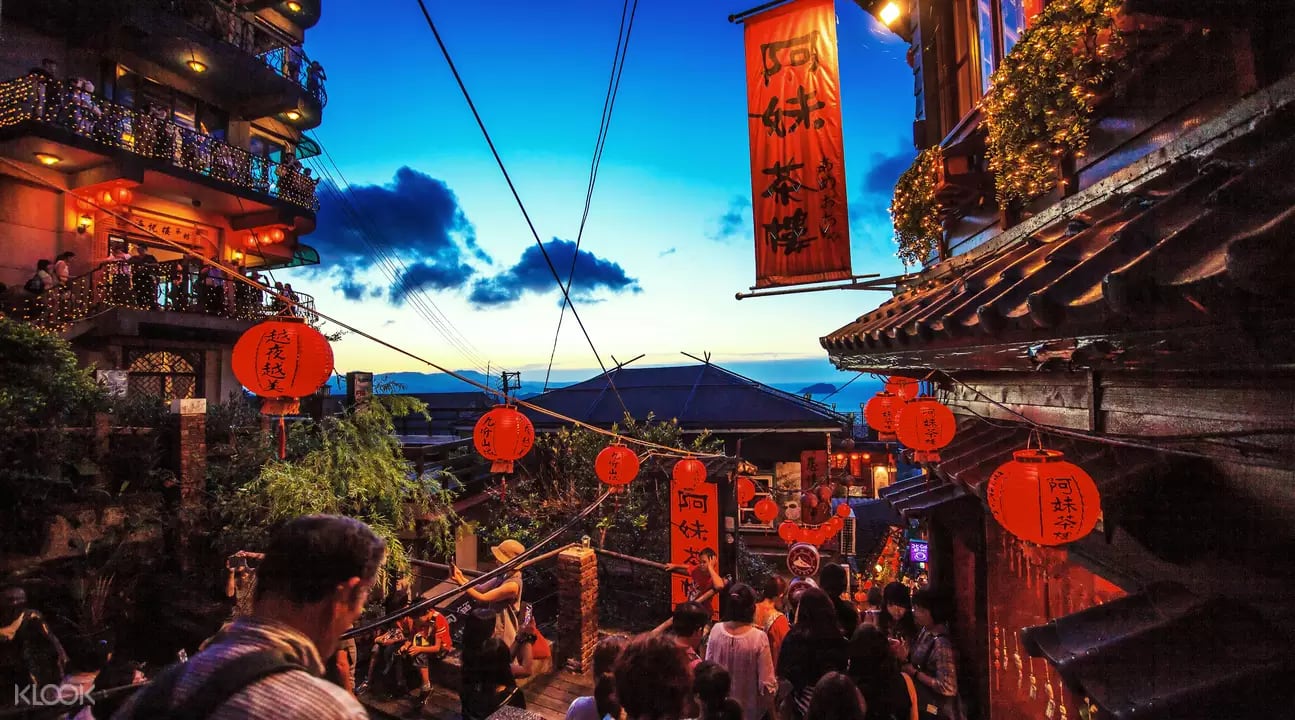 Fans of spirited away, this Amei tea house might look like a replica of the Miyazaki tea house from the movie. For tea break, sip a cup of oolong tea while munching on traditional Taiwanese snacks like pineapple pastry or brown sugar mochi.
Otherwise, fill your bellies with some of the most delicious street food in Taiwan. From traditional handmade fish balls to peanut ice cream rolls, you won't be able to stop at just one! Check out our Taiwan food recommendations to make sure you save up enough tummy space.
Explore the rest of Taipei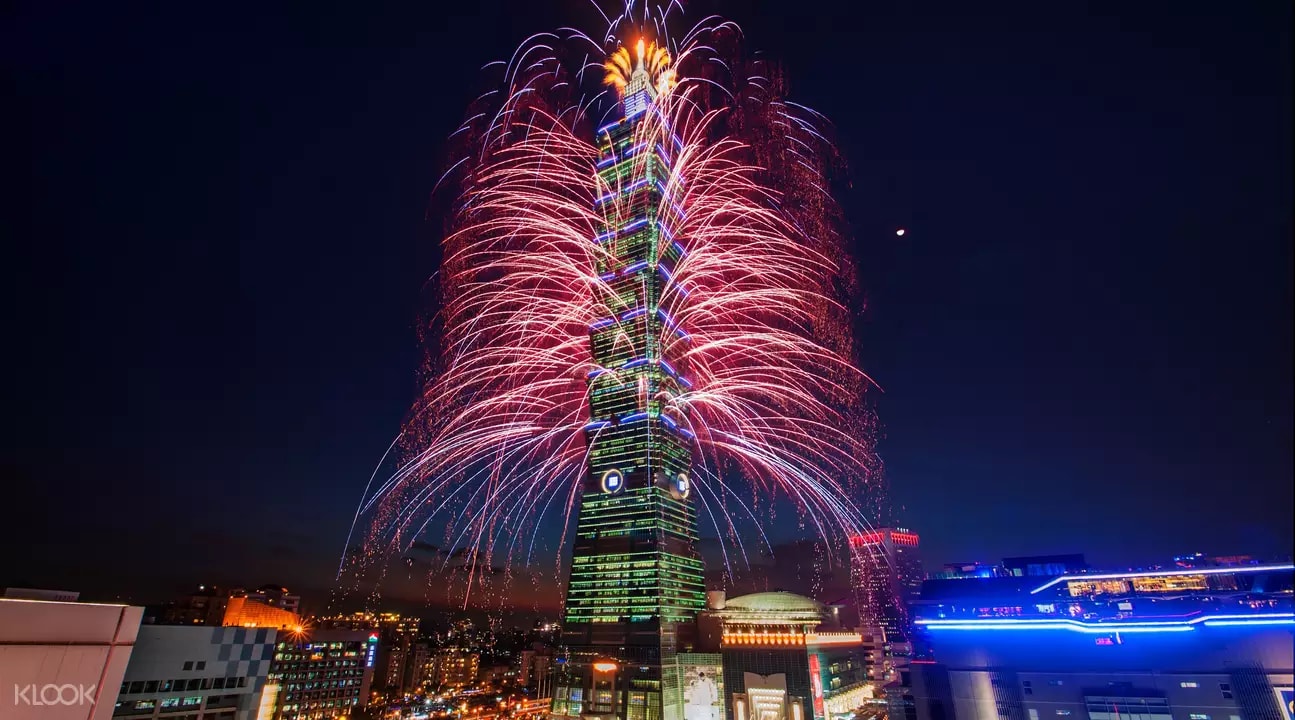 If you're looking for activities to fill the rest of your trip itinerary, we'd say the Taipei 101 is a definite must-visit on your trip to Taipei. Head up to the observatory deck of one of the world's most iconic buildings for great views of the city!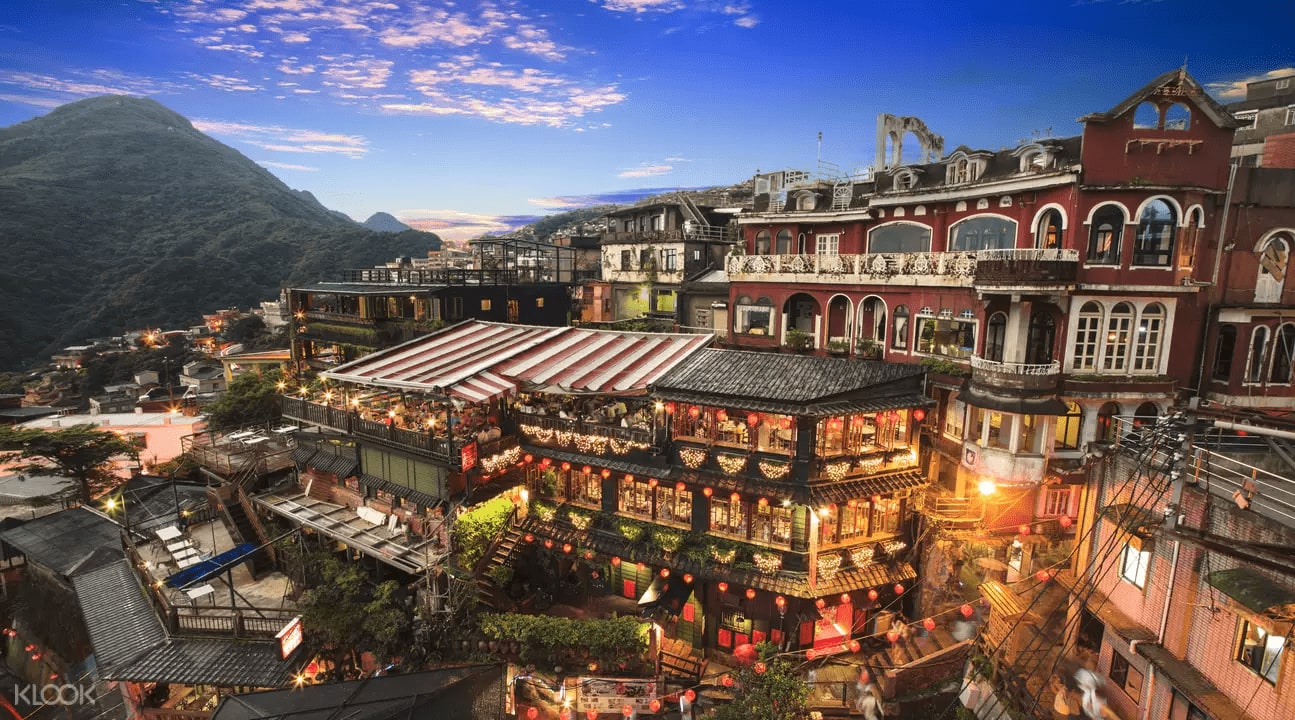 Even if your visit doesn't coincide with the Pingxi Lantern festival, Shifen and Jiufen are still worth paying a visit. Plus, you can release lanterns into the sky all year around! If you're looking for a hassle free way of getting there, Klook yourself the Jiufen shuttle bus that will take you to Jiufen from Ximen.
Check out our Taiwan guide for tips and tricks to conquering Taiwan! If you're lazy to plan your trip, here's how you can spend 72 hours in Taiwan.