Minimalism : A wonderland of shapes, colors and textures
Minimalism: Space. Light. Object. is the newest exhibition to grace National Gallery Singapore and the ArtScience Museum. Running from 16 November 2018 to 14 April 2019, get ready to experience one of the most influential art movements of the 20th century.
The exhibition is categorized into 3 sections: Space, Light and Object. From neon lights to the darkest black cosmic voids and even a mega death clock, here's a sneak peek into one of the year's most Instagrammable exhibitions.
Getting tickets to Minimalism
Minimalism is not only exhibited in the National Gallery Singapore but also the ArtScience museum. Klook your tickets and get an all access pass to the Minimalism displays at both institutions.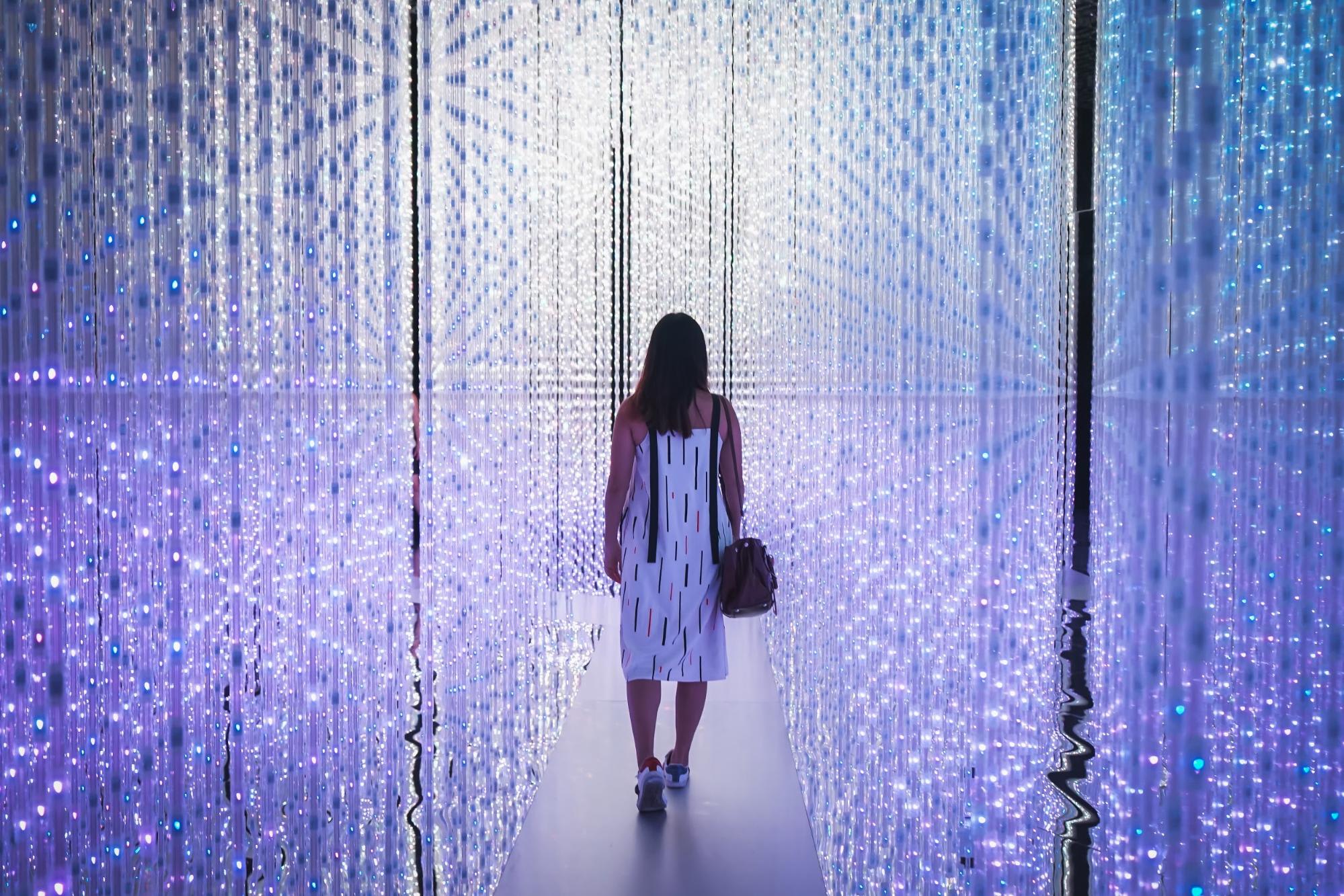 Better yet, if you've got the whole day free, be sure to also catch the Future World exhibition going on at the ArtScience museum. In collaboration with TeamLAB, the displays promise to take you into a whole new galaxy!
Klook your all access pass to the ArtScience Museum and enter all exhibits there with just one ticket. Check out our guide to the best Instaworthy spots in the exhibition and wow your friends with your feed!
National Gallery Singapore
1. Mega Death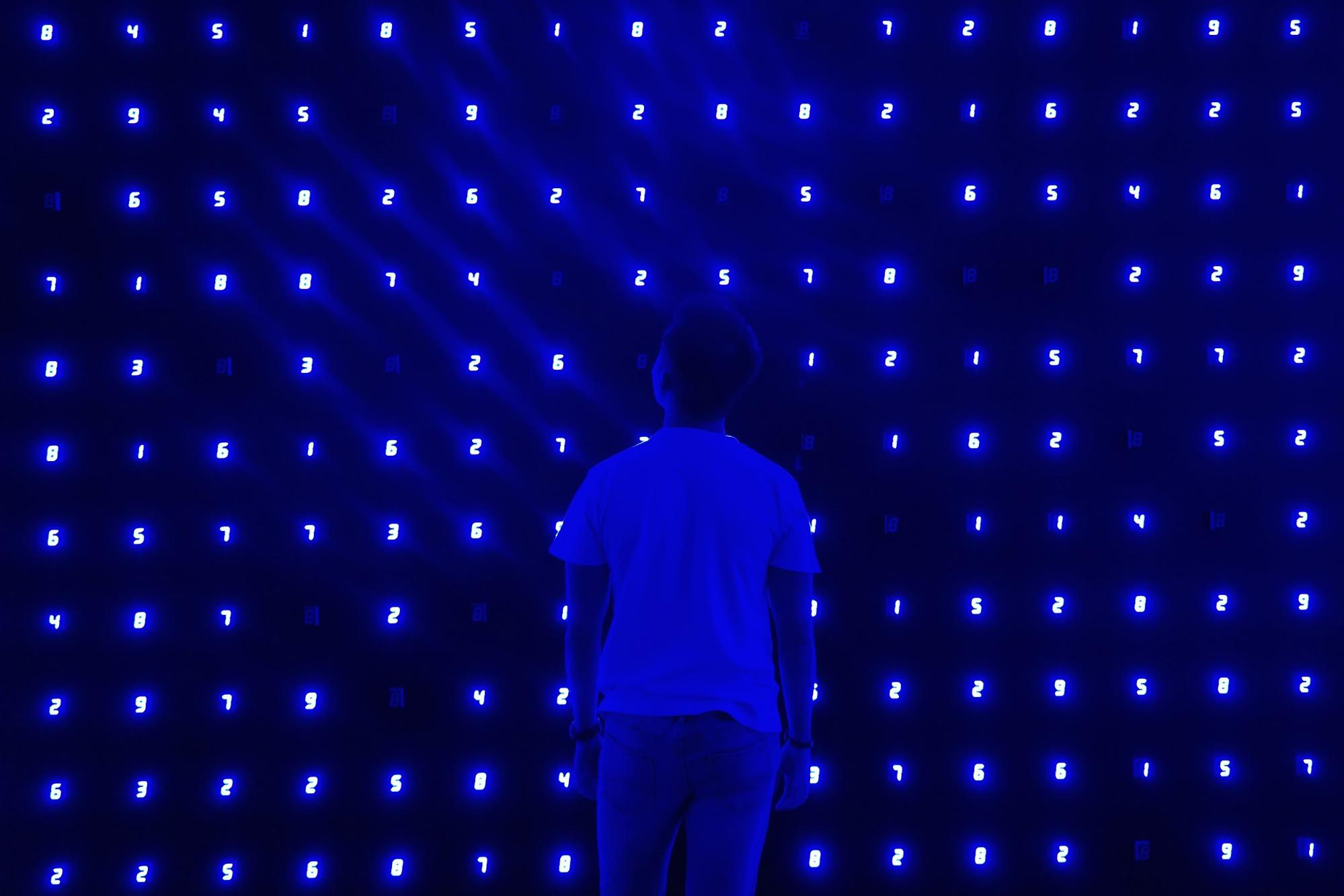 Upon stepping into the room, you'll be faced with 3 huge walls of LED numbers. Mega Death by Tatsuo Miyajima symbolizes the circle of life, where after the pause of death, repeats again. The numbers on the wall run from 1 to 9 and back down again.
2. Neon Light Installations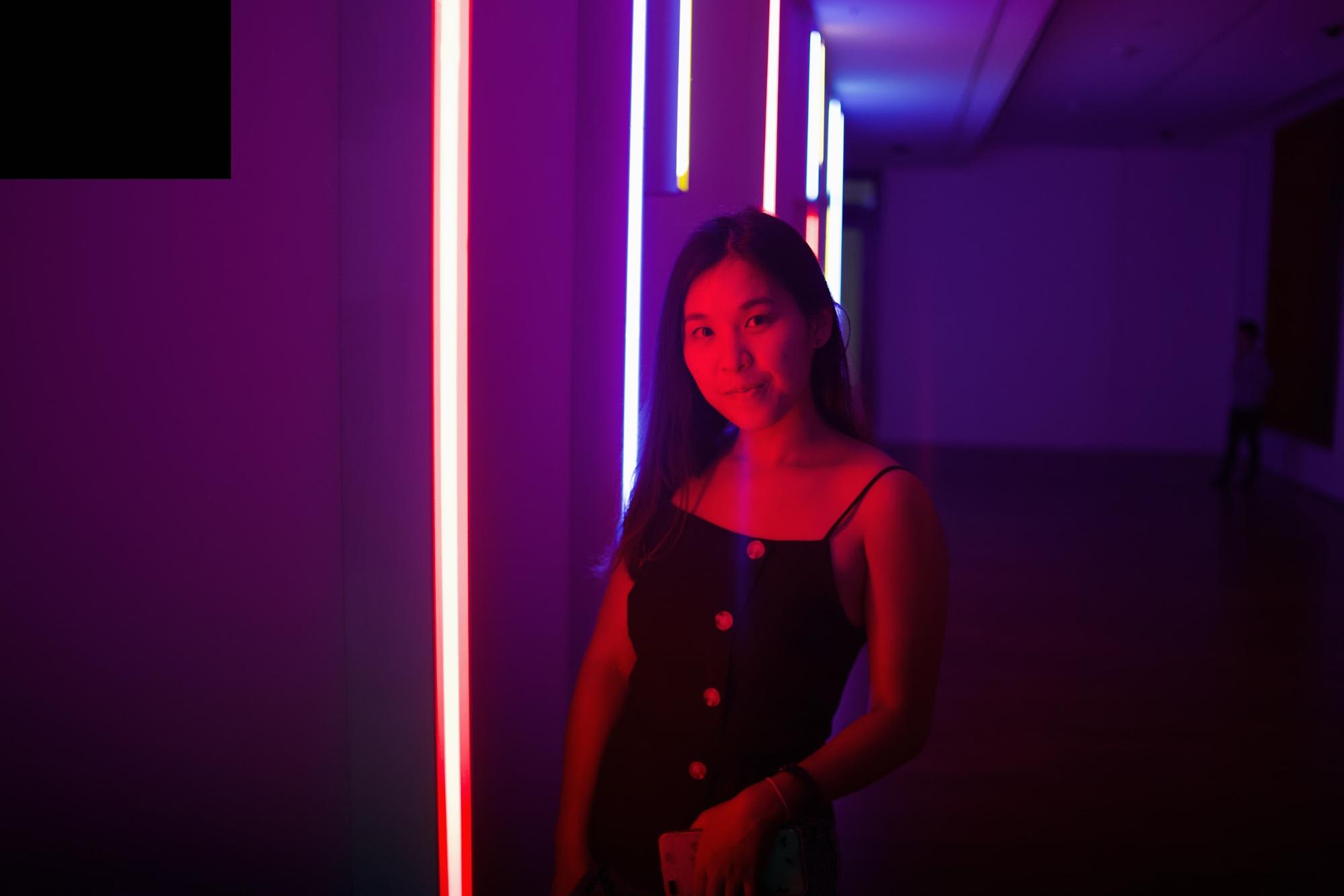 You'll feel as if you've walked right into the rainbow connection. Neon Lights by Peter Kennedy will make you feel as if you're standing right in the middle of a rainbow, and that being said, this wall makes for great OOTDs!
3. Void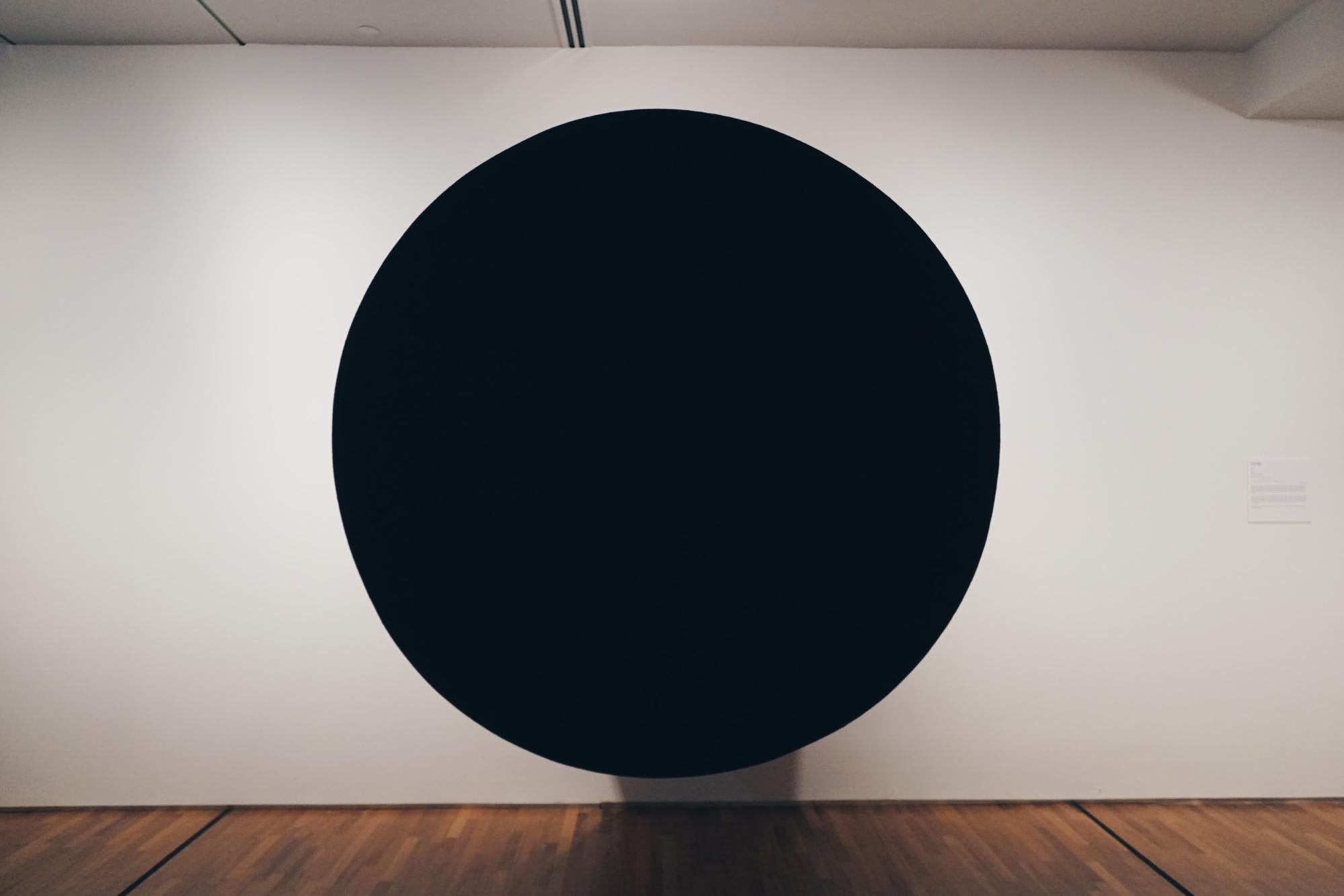 Take a moment or two ( or in our case many many moments) trying to figure out if this object is a hollow void or a filled sphere. This will make you rethink the way you look at objects as well as their physical characteristics.

Find out the answer at the end of the article.
4. Room for one color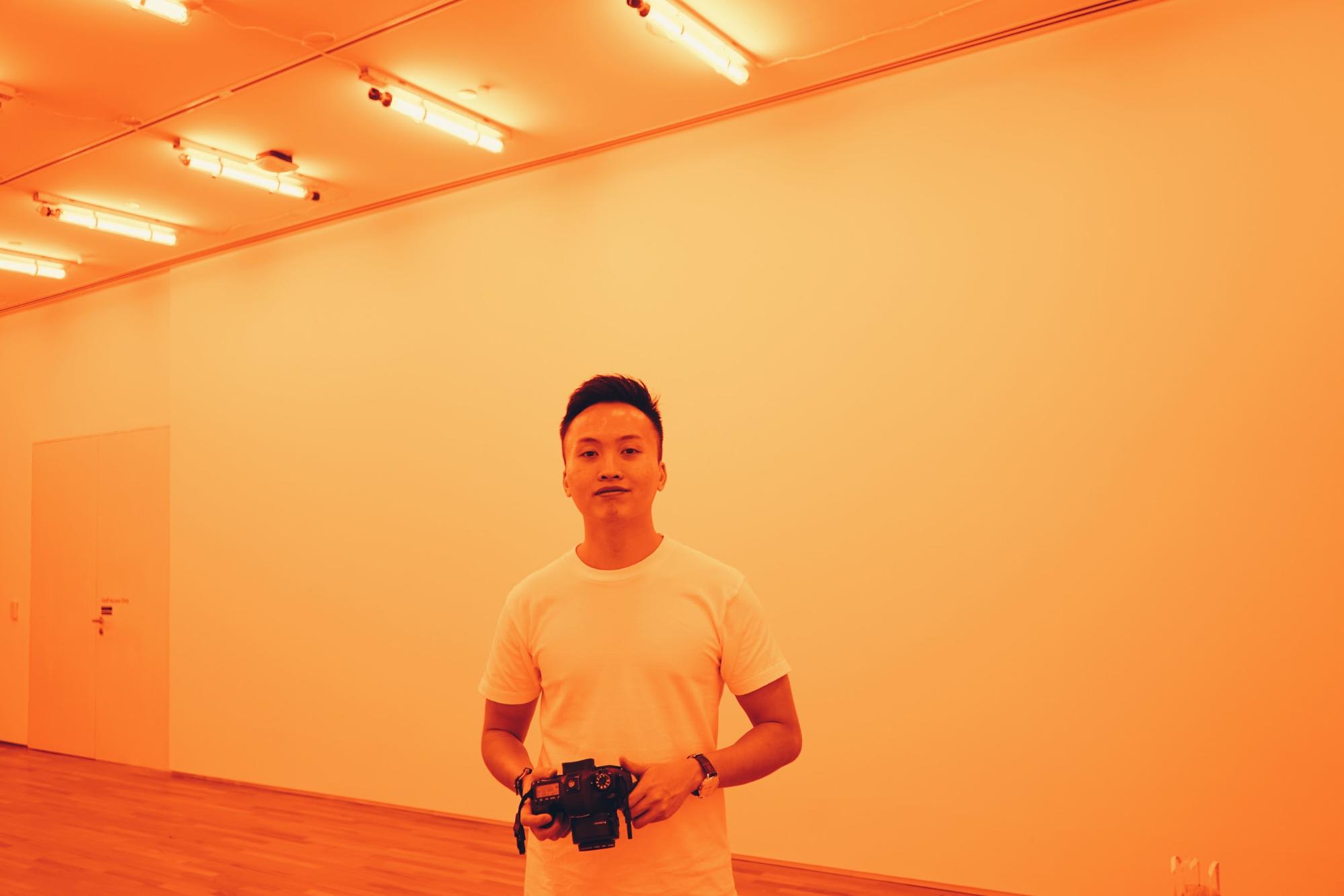 Step into a monochrome world the moment you enter the doors to this exhibition, Room for one color. Crafted by Olafur Eliasson, the effect of the yellow lights will change your perspective of perception and color.

P.S. While this room is great for photographs, do take caution not to stay in there for too long as it might make you dizzy.
5. Impenetrable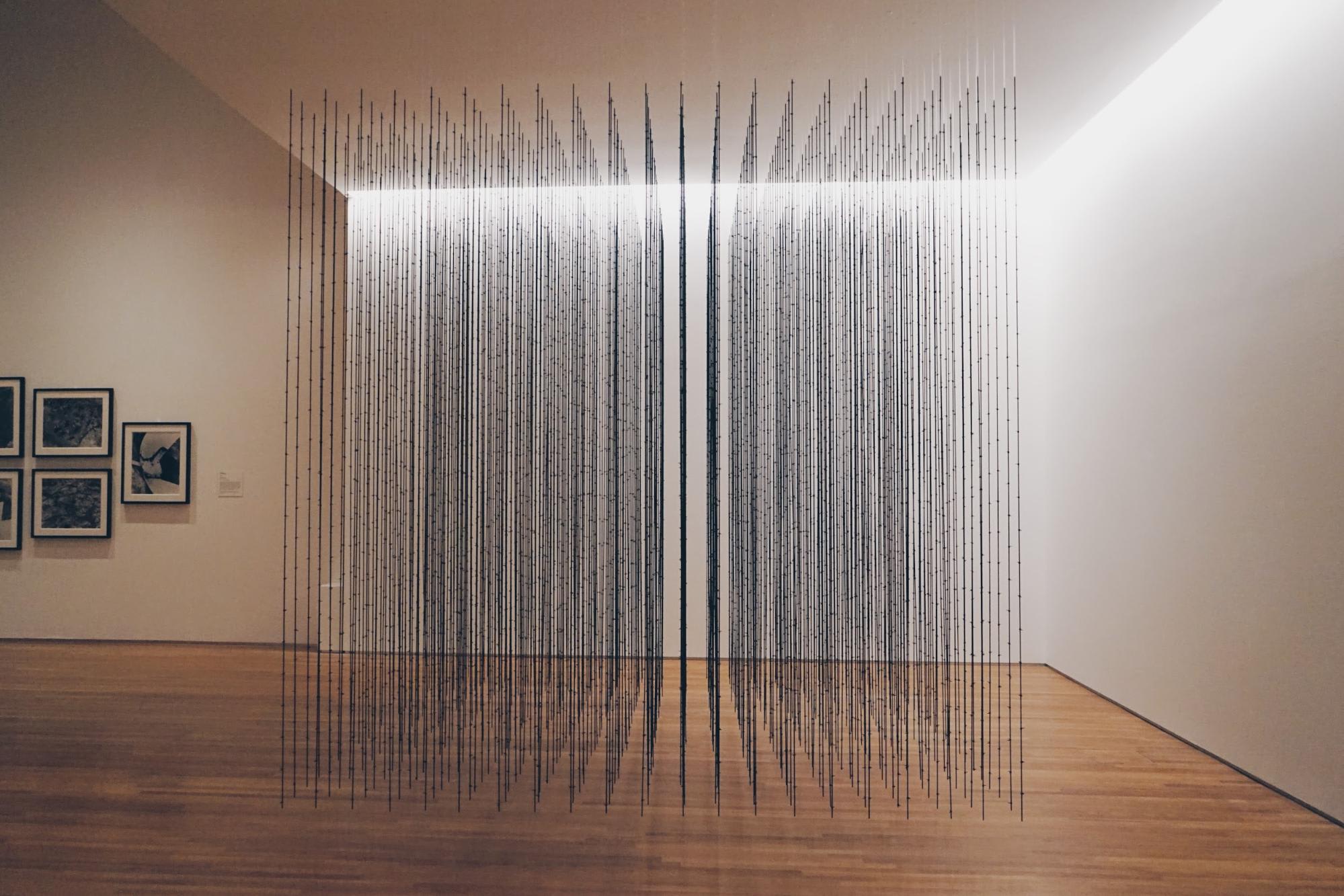 What seems to be a harmless cube, as you step closer, you'll notice that these hanging strips are barbed wires. This display by Mona Hatoum is a reference to the potential division and violence embedded in the everyday life.
6. Work No 1343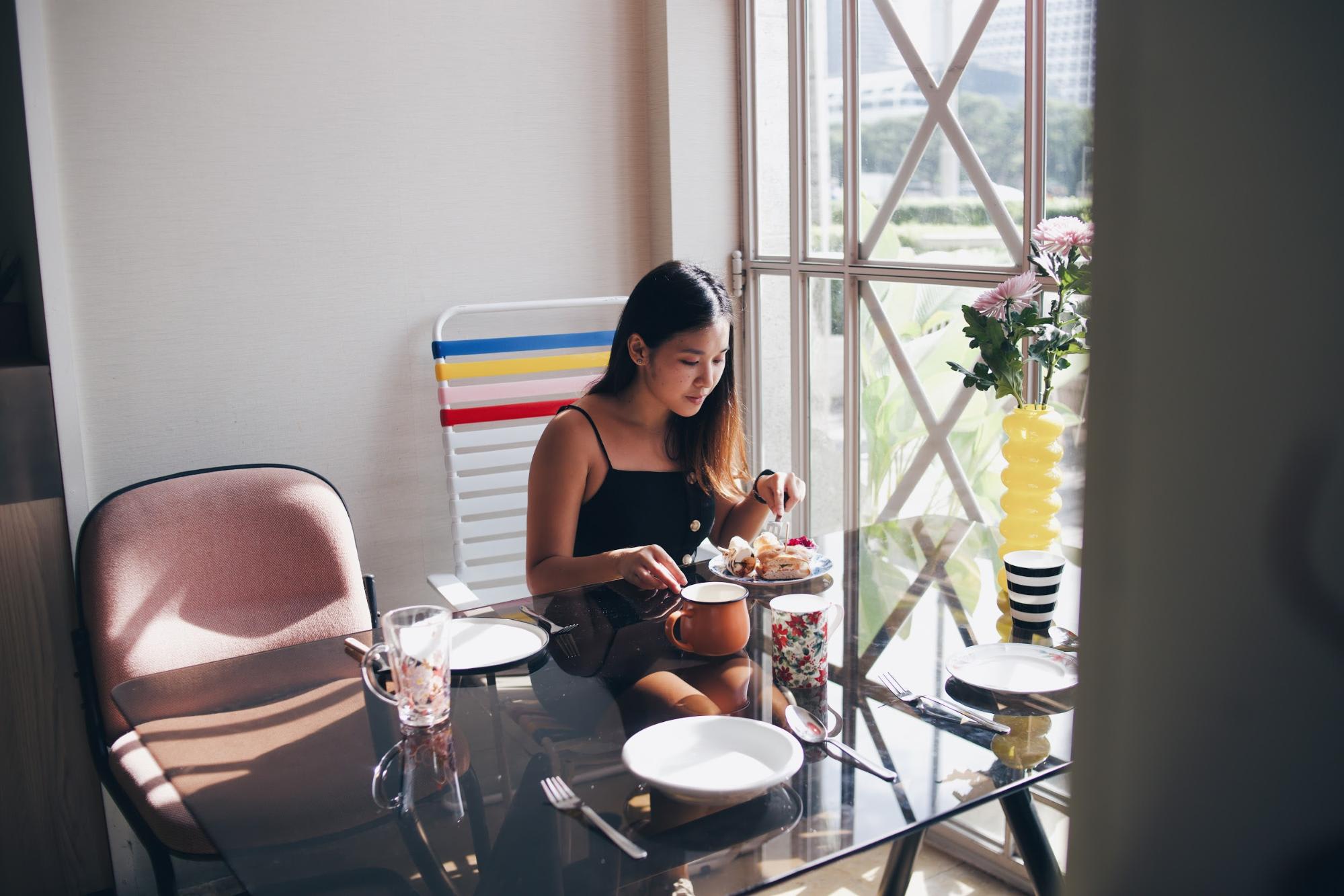 If you're feeling peckish, why not head to Gallery and Co for a bite? But, you'll also be taking part in the Minimalism exhibition! Every single piece of furniture and cutlery has been carefully curated and placed on the tables and they all differ from table to table.

P.S. All these furniture and cutlery pieces were crowd sourced!
Klook your Gallery and Co set meals and enjoy your meal at a steal! Opt for the signature mushroom pasta or their Otak Otak Taco if you prefer a local twist. Otherwise, you can also get a cash voucher and order whatever you please!
ArtScience Museum
7. Ink Feeding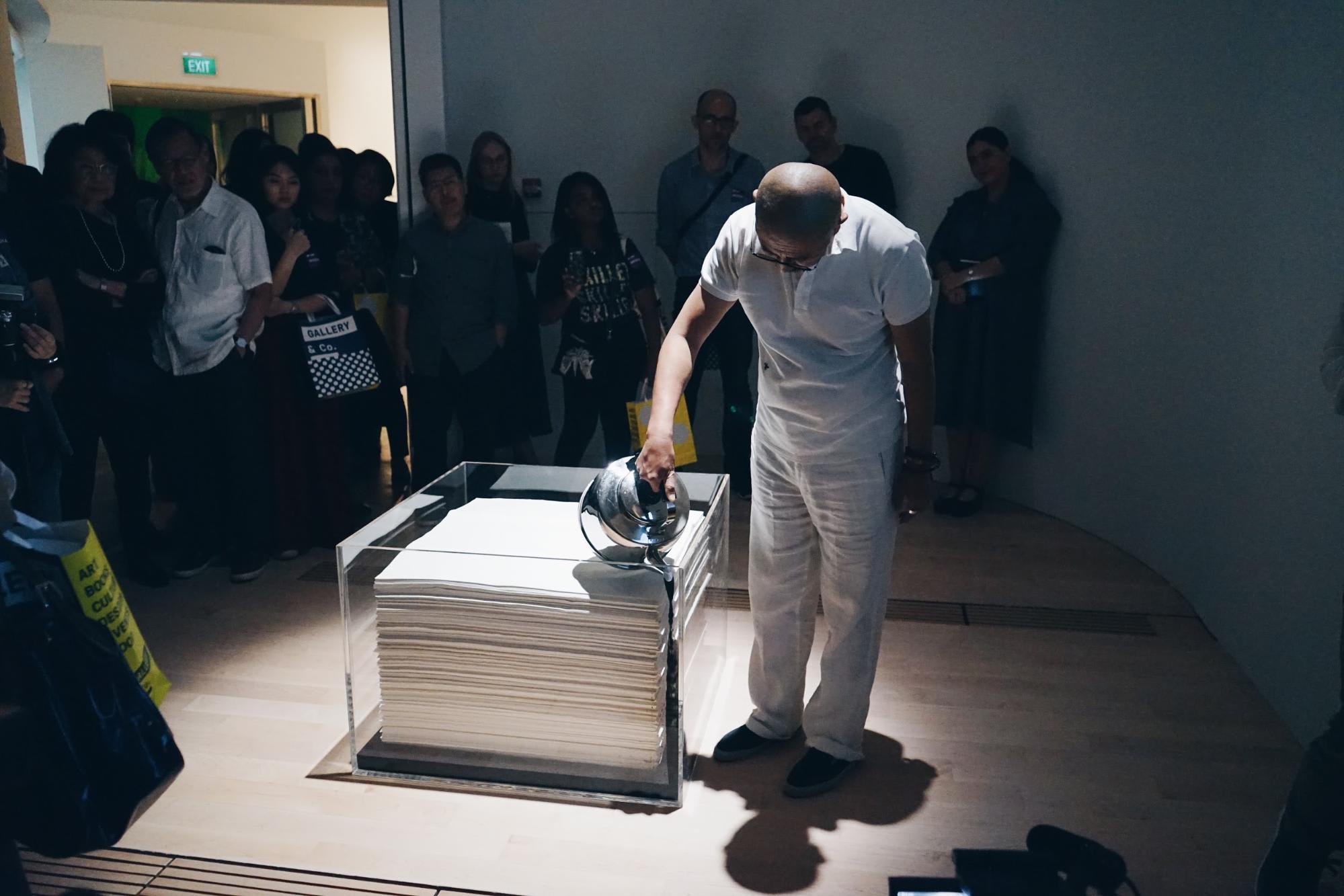 In this display, the artist Zhang Yu stands over a stack of thousands of sheets of rice paper and carefully pours in ink from a large kettle. The ink will then get absorbed by the paper and eventually, the white cube transforms into a black cube.
8.+ and –
One of the most important symbols in Japanese Zen is an ink circle, also known as an enso. In this display, the repeated sweeping of the sand is not only therapeutic, it also makes you reflect on the absence and the presence, existence and non existence.
9. Moving Neon Cube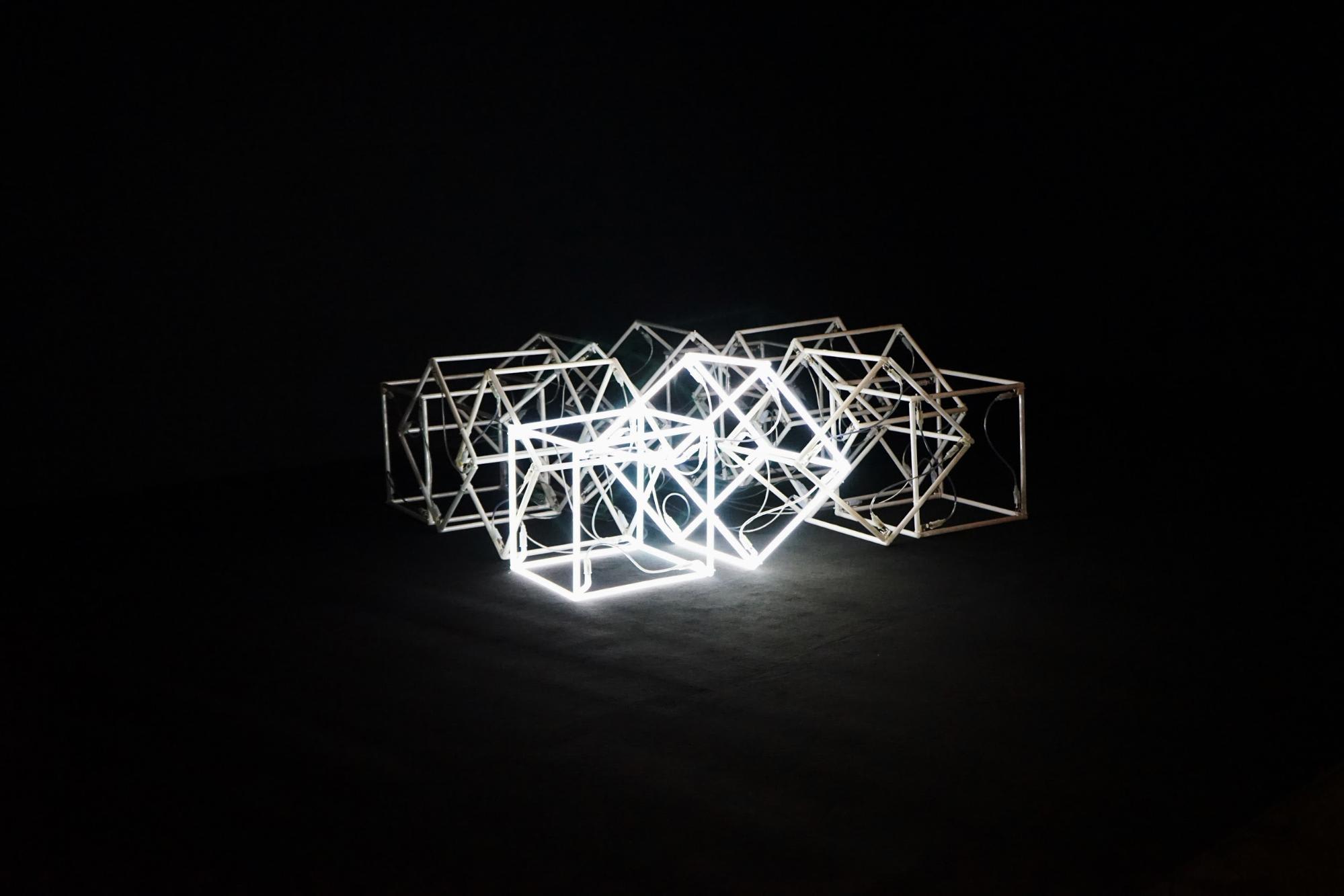 Probably a contrast to minimalism, this moving neon cube is ironic and thought provoking. The moving light screams for attention which seems to contradict the minimalist aesthetics. Yet the cube is seen to be the most minimalist form of a structure.
10. Seu corpo da obra ( Your Body of Work)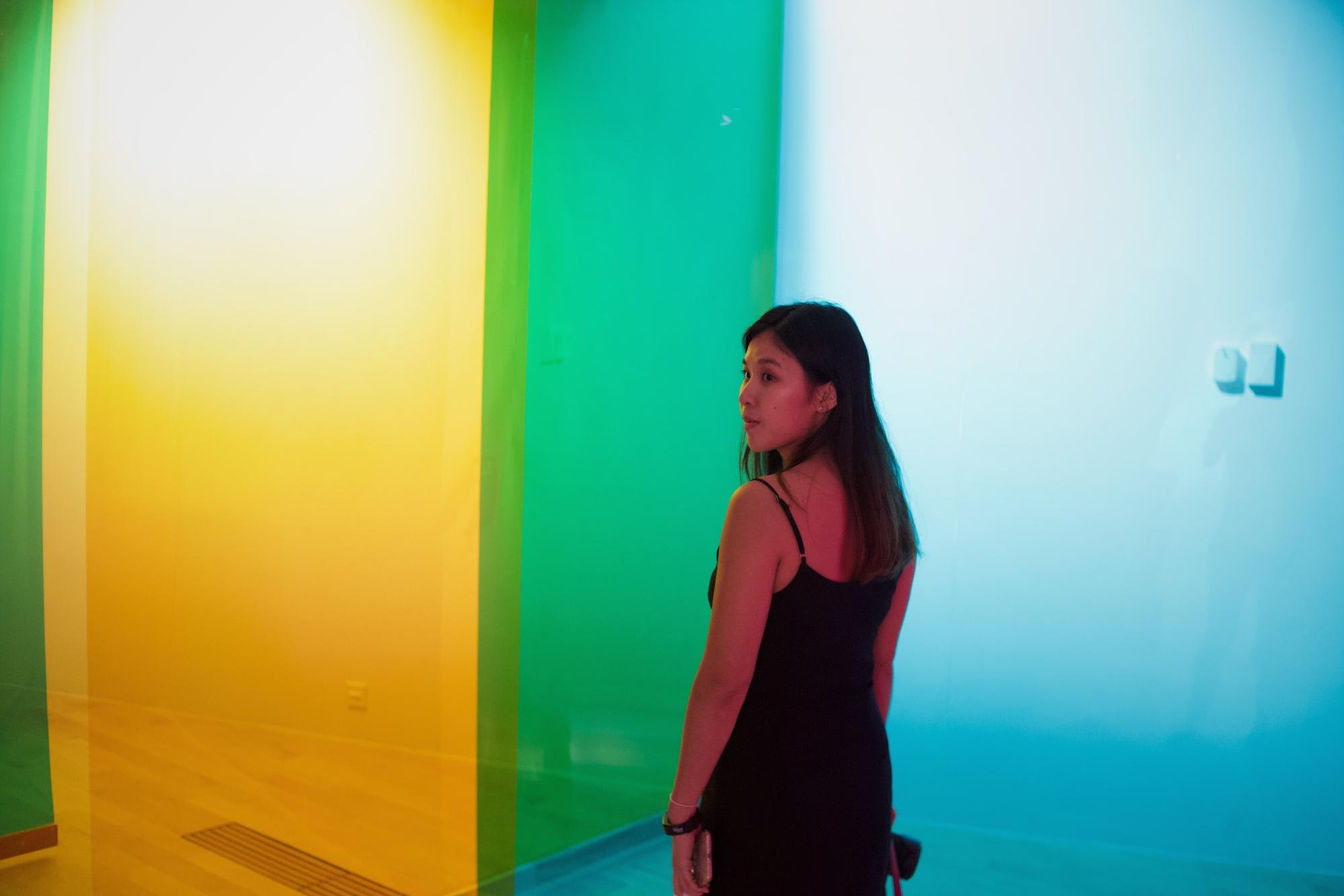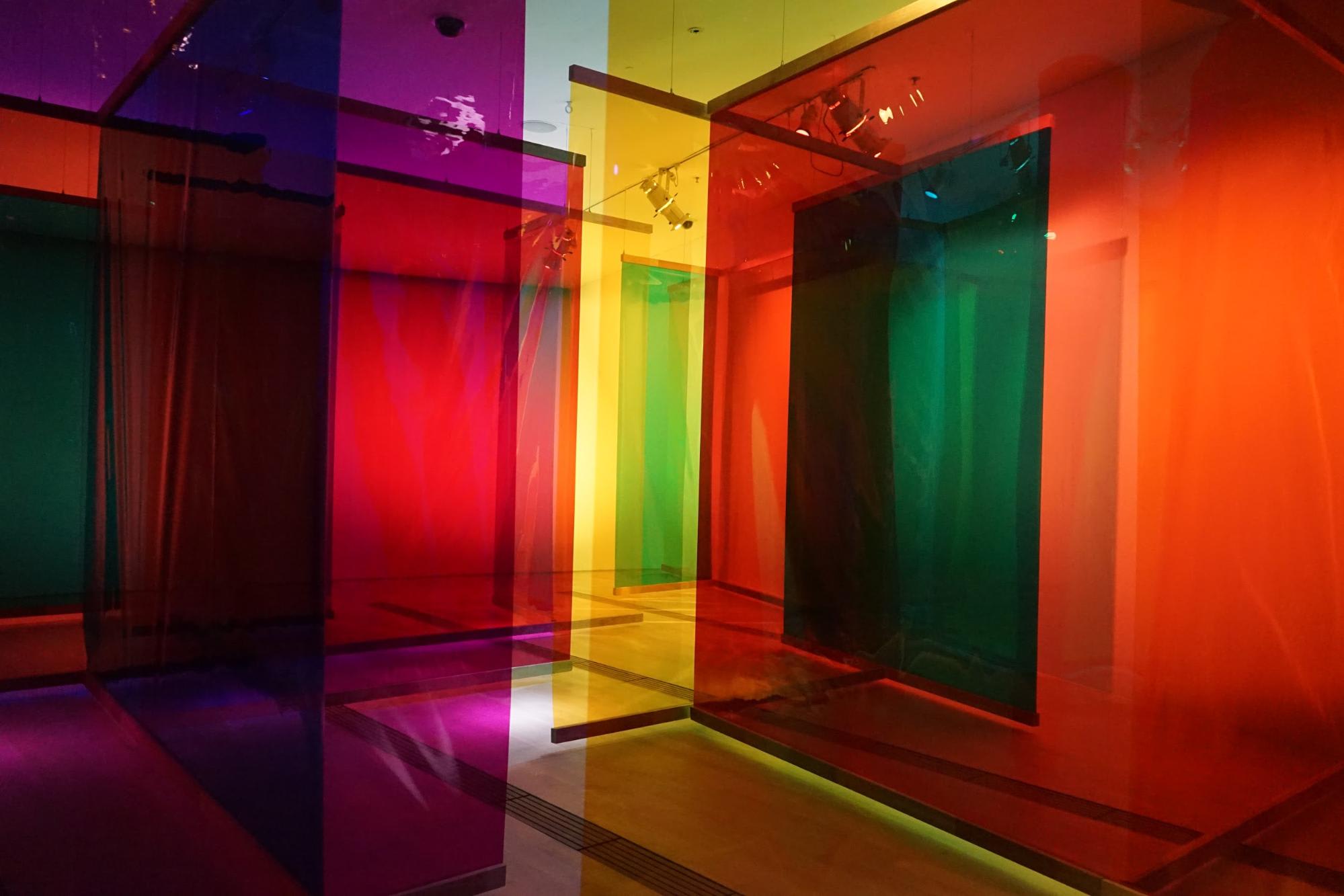 Seu corpo da obra or Your Body of Work is a dizzying array of colored transparent plastic sheets. Get lost in the maze of color and see how these change as the sheets overlap depending on your position in the maze.
Other things to explore in Singapore
If you're looking for others things to check out in the Marina Bay area, check out our Marina Bay guide for some ideas. You'll also be needing a 4G SIM card for all your Instagram stories!

P.S. It is hollow.