Your favourite local flavors invade McDonald's!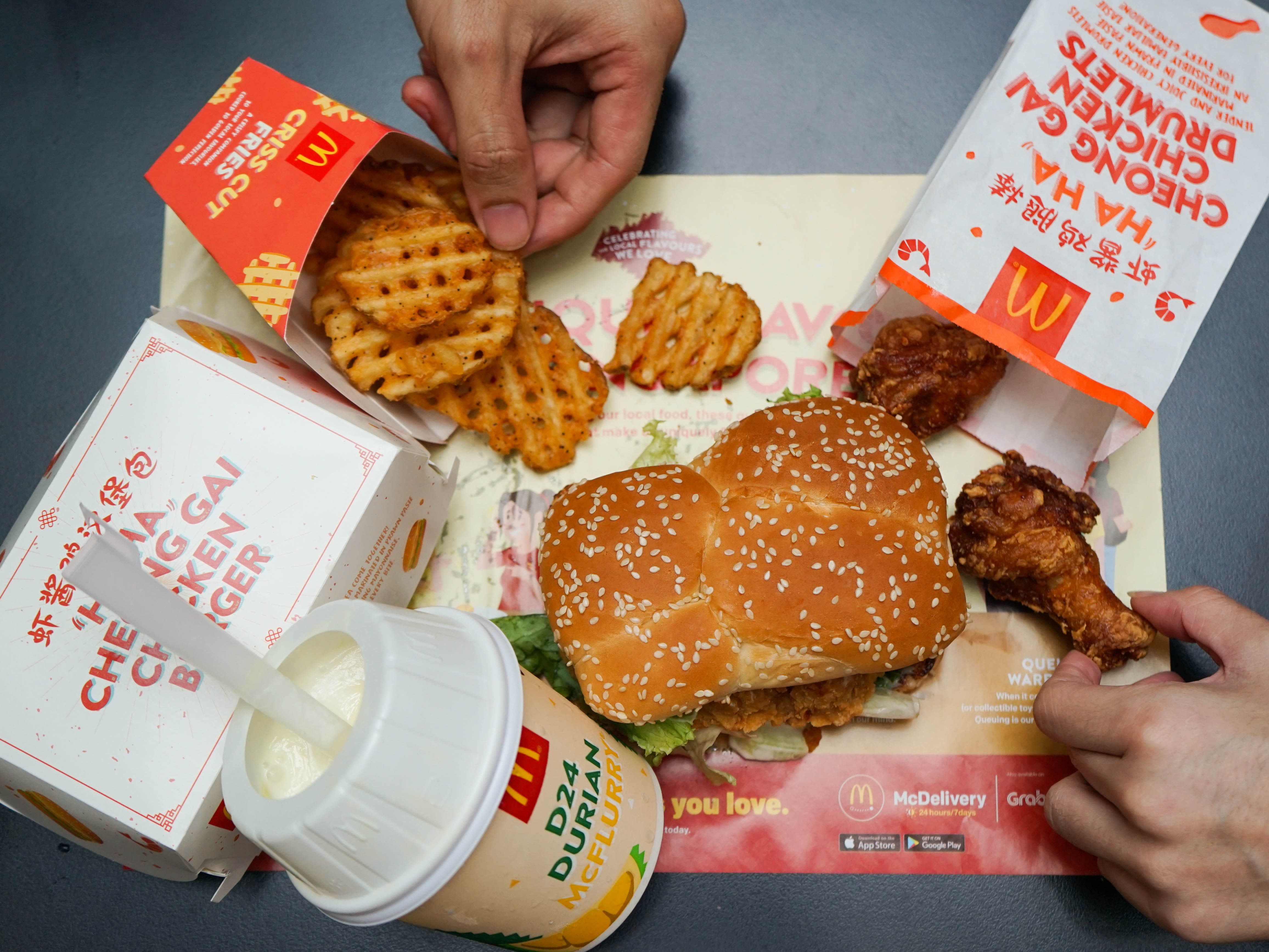 Tired of being the last person to try new McDonald's menu items? If you didn't manage to get your hands on the Choco Pie from a while ago, here's your chance to turn that all around.
Klook is proud to be partnering with McDonald's for the launch of an exclusive, limited-time only meal featuring all-Singaporean flavours.
Here's how you can be one of the first in Singapore to try this meal.
Klook x McDonald's Celebrate Local Flavours Tour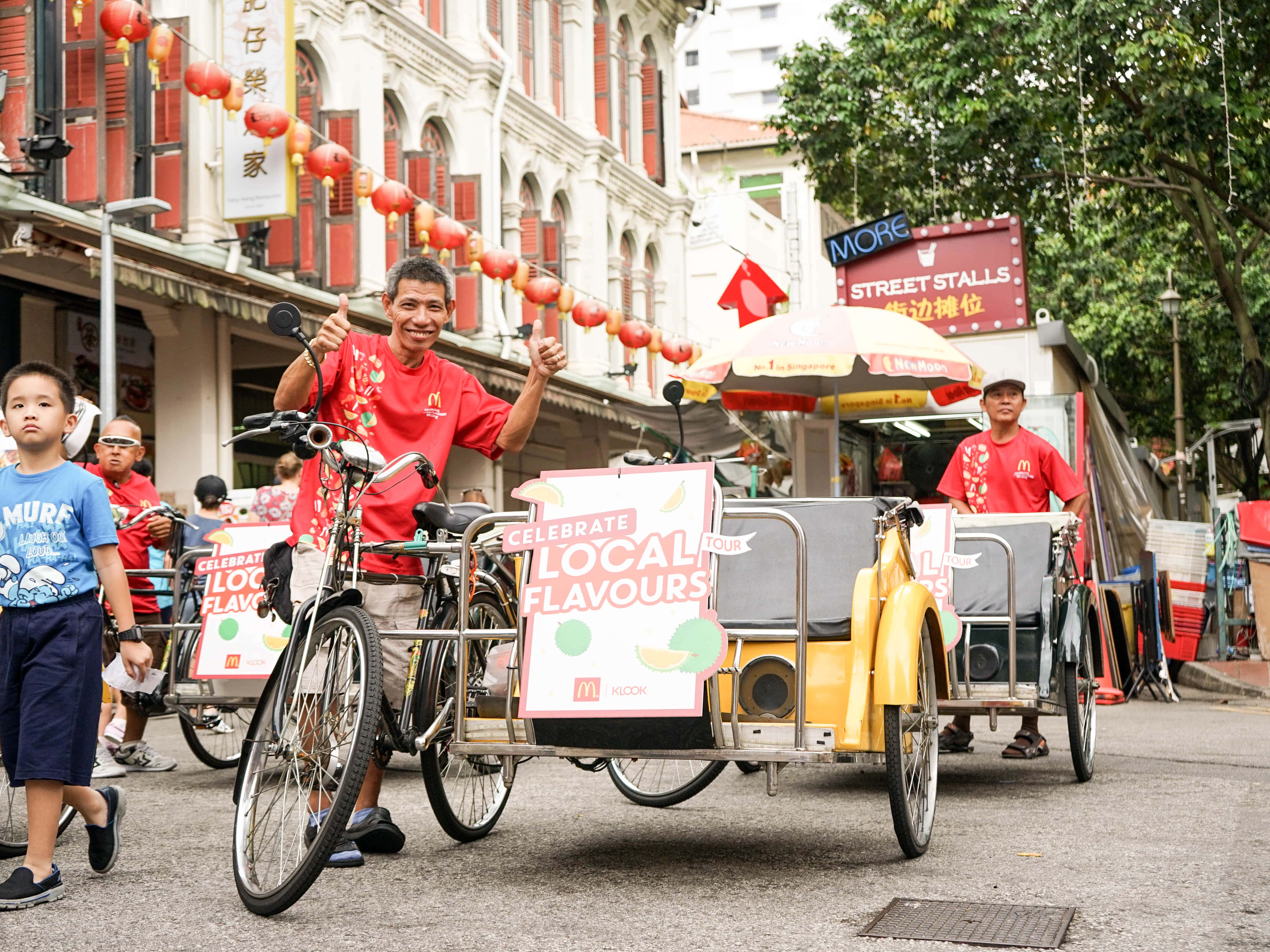 Klook has launched a new activity specially for the launch – the Celebrate Local Flavours Tour for two.
Pay tribute to one of Singapore's oldest forms of transportation as you wind through Chinatown in the comfort of your very own trishaw.
The best part? Your adventure ends with a bang at McDonald's Chinatown Point restaurant where you'll get to tuck into the main event – the limited edition McDonald's meal for two.
What exactly is McDonald's newest addition to the menu? That's for you to find out.
What to Expect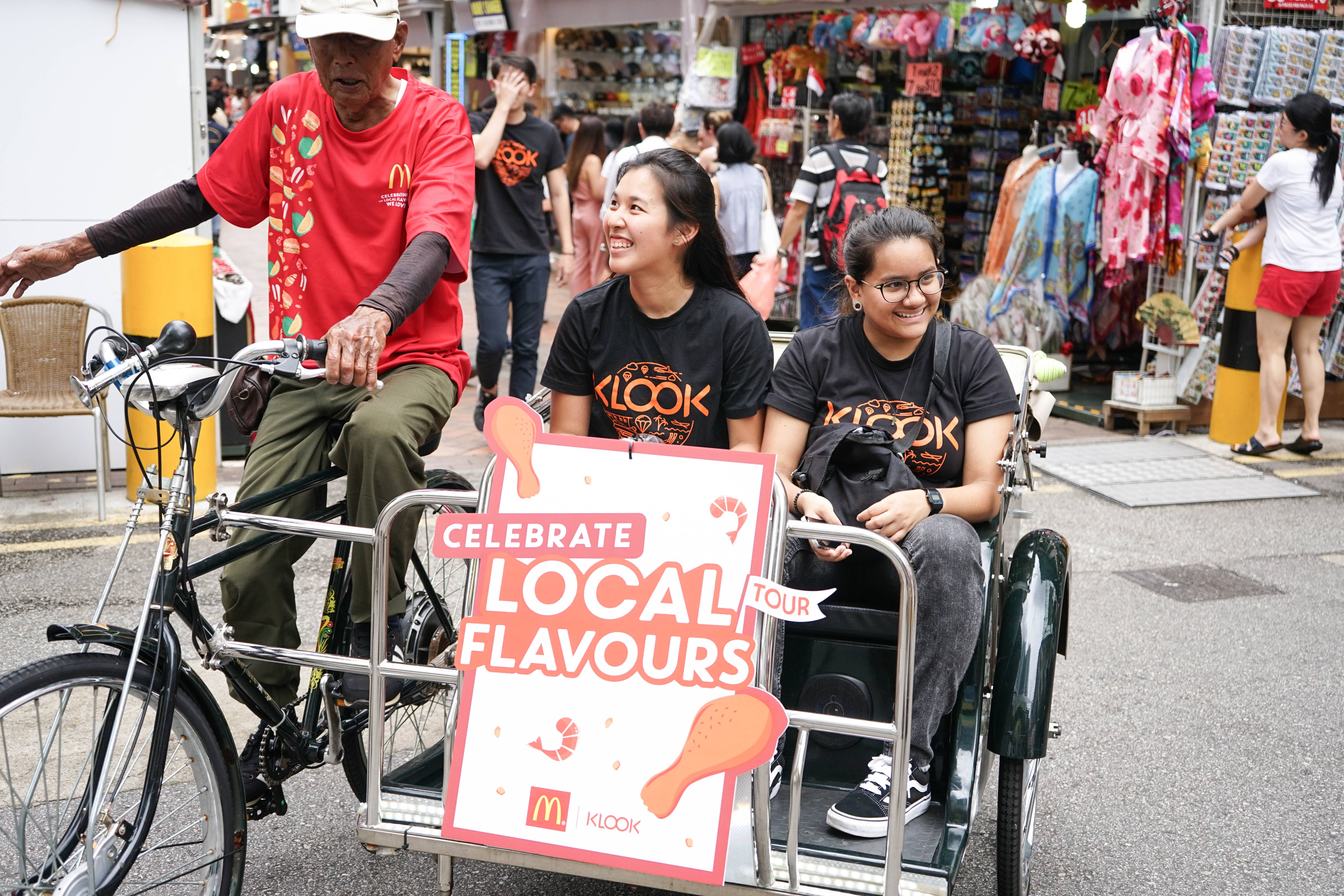 The 'Celebrate Local Flavours' Trishaw Tour costs SGD30 per trishaw which can fit up to two people.
You will enjoy the following perks:
45-min trishaw ride
2 locally inspired McDonald's meal (available for a limited time)
2 welcome packs
Book your slot now!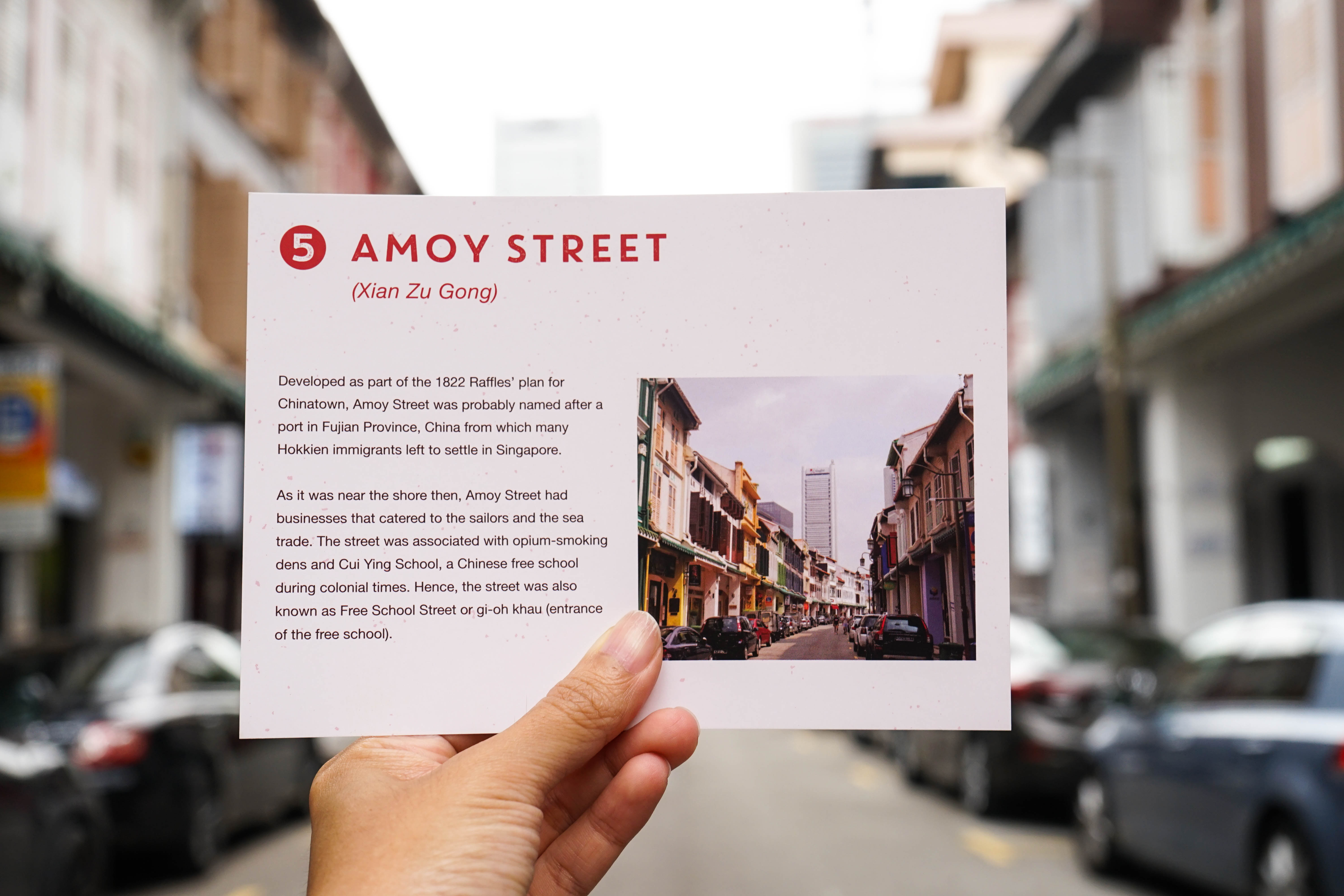 *Do note this is a Klook App only activity. Printed or email vouchers will not be accepted.
Simply follow these steps:
Download the Klook App
Pick a date for the Klook x McDonald's 'Celebrate Local Flavours' Trishaw Tour
Select your preferred timing (options listed in table below) and check out
Flash your in-app voucher at the Chinatown Heritage Centre pick up point 15-minutes before the ride
Collect your exclusive welcome pack and you're ready to roll!
1. Ha Ha Cheong Gai Chicken Burger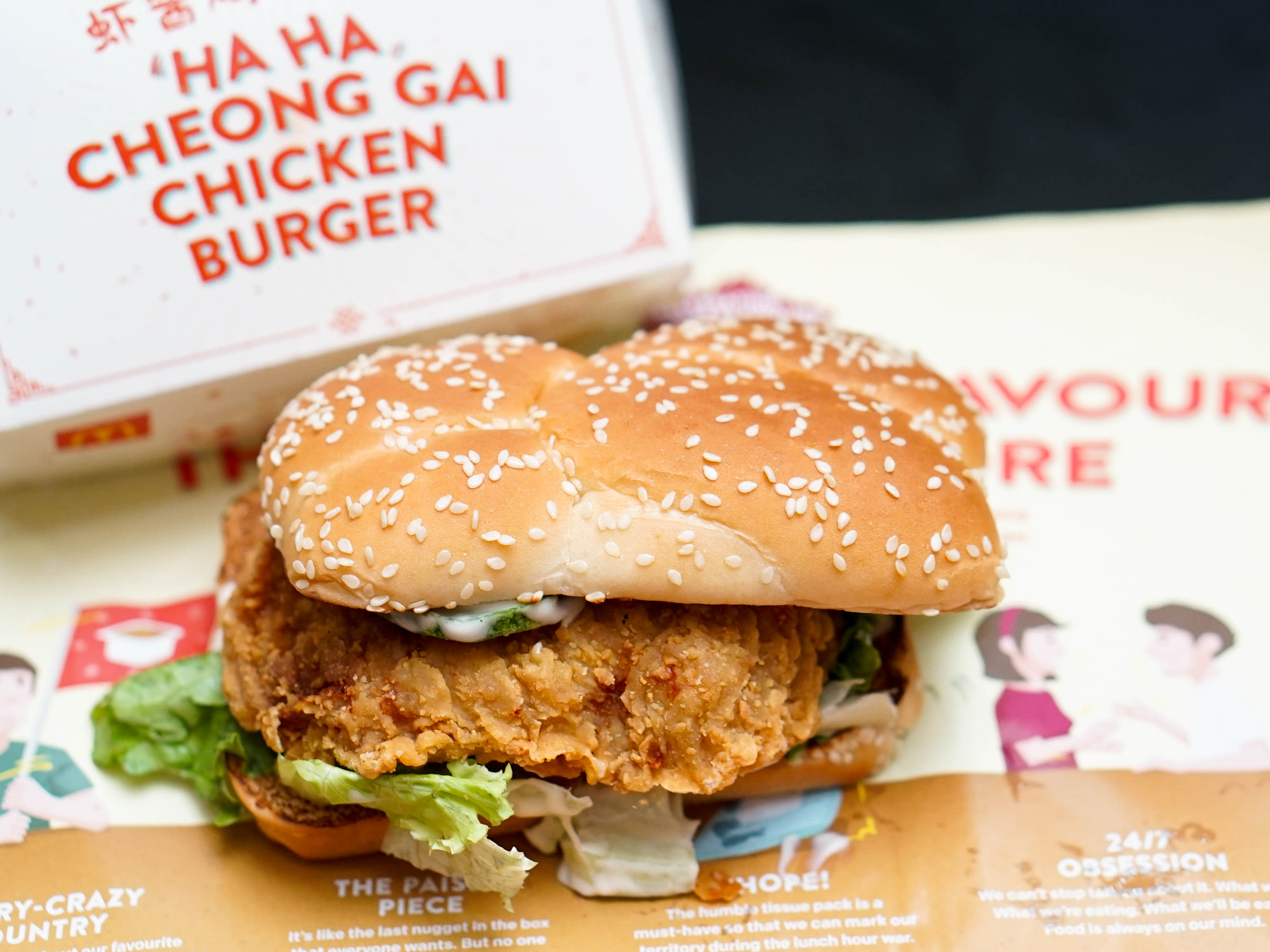 This unique Singaporean flavor of prawn paste fried chicken is definitely no stranger to our taste buds. For the uninitiated, this version of fried chicken is extremely popular in local hawker food culture and is a must order at almost every dining table.
This Mcdonald special Ha Cheong Gai Chicken Burger features a whole chicken patty marinated with real prawn paste and coated with breadcrumbs, fried to perfection. Served with a bed of lettuce, prawn paste mayo and crunchy cucumber slices, this burger screams umami!
Will this dethrone the McSpicy as your new Mcdonald favorite?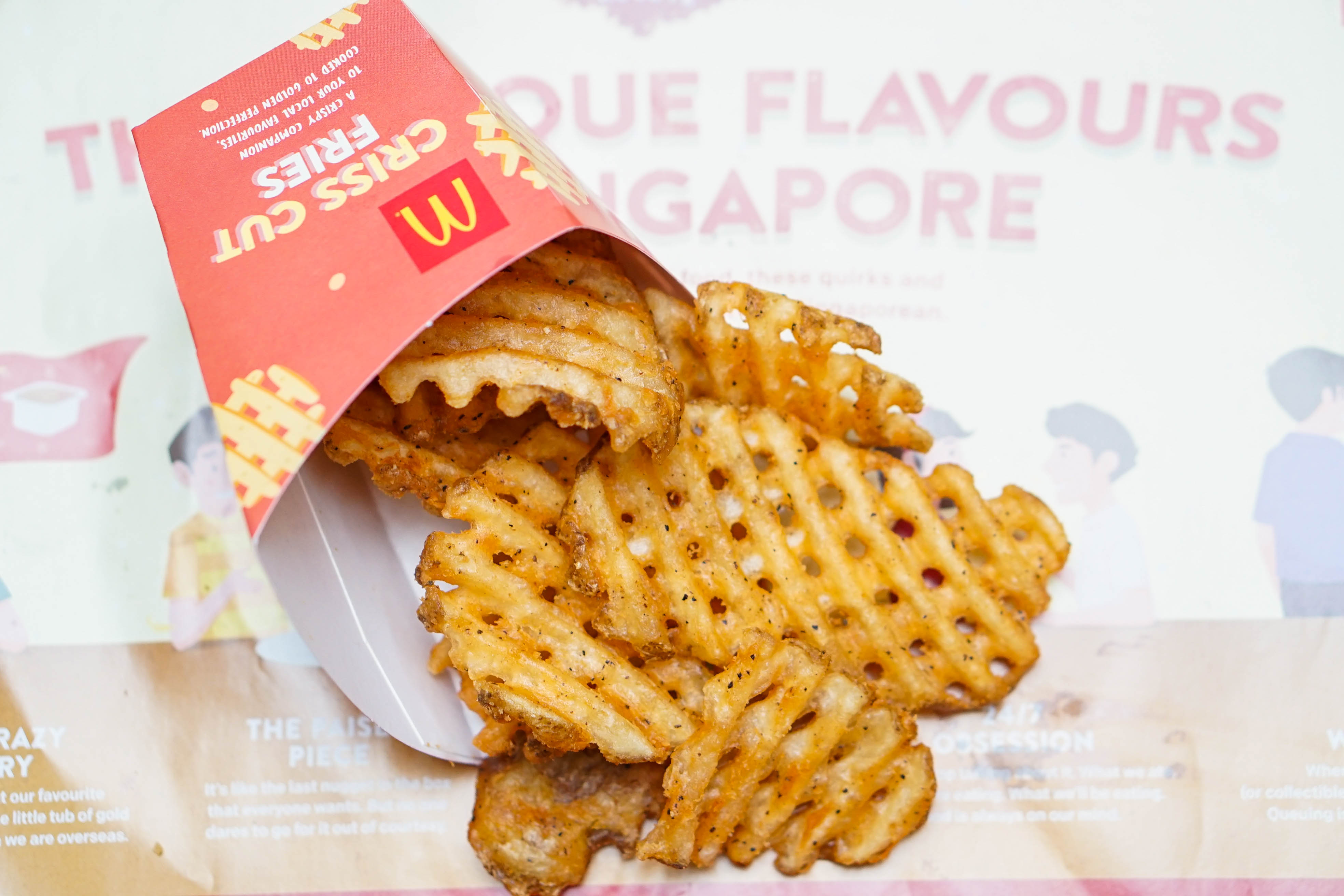 P.S Upgrade your fries to the all time favorite Criss Cut fries for that extra crunch in your meal.
2. Ha Ha Cheong Gai Chicken Drumlets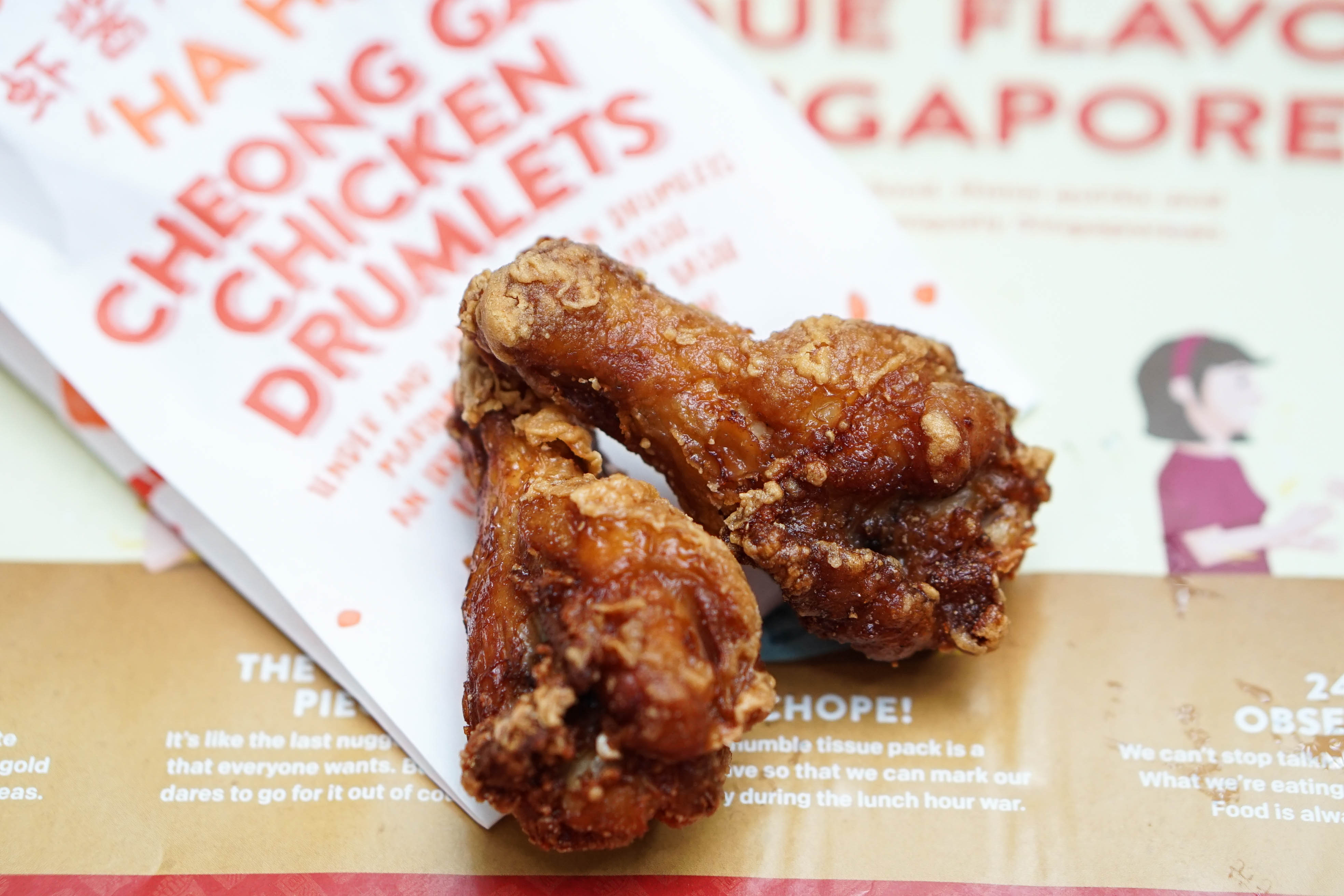 If you want the same Ha Cheong Gai experience you can get at local hawkers, these Ha Cheong Gai drumlets are the perfect option. Coasted with a generous amount of shrimp paste batter and fried to golden crispy perfection, these make a great snack at any time of day!
3. Breakfast Curry Burger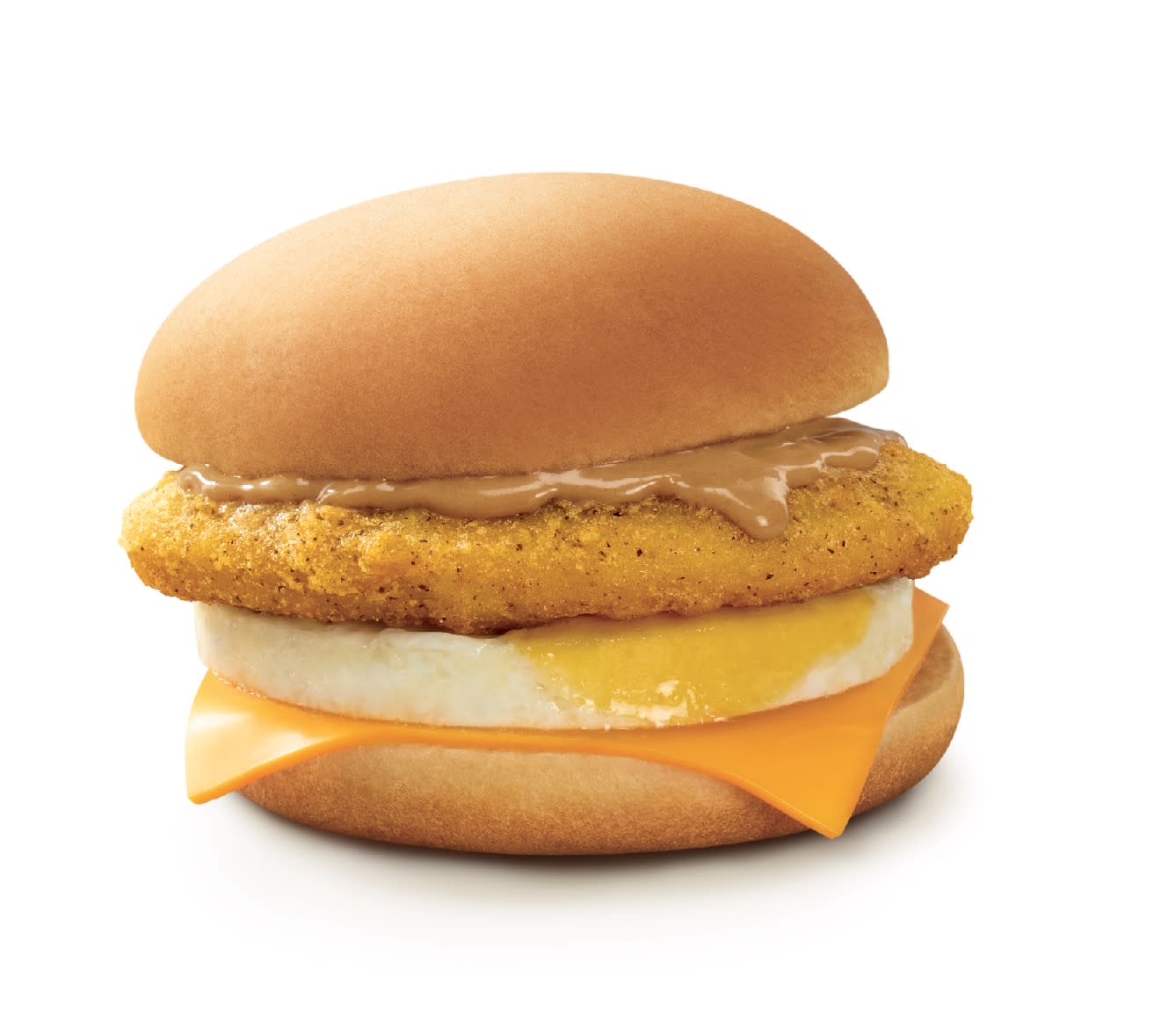 For all you early birds, you're in luck! Reward yourself for waking up bright and early with the all new Breakfast Curry Burger. Featuring a tender chicken patty, the classic curry sauce, melted cheese and a sunny side egg, we definitely would not mind waking up early to sink our teeth into this burger!
4. Durian Mcflurry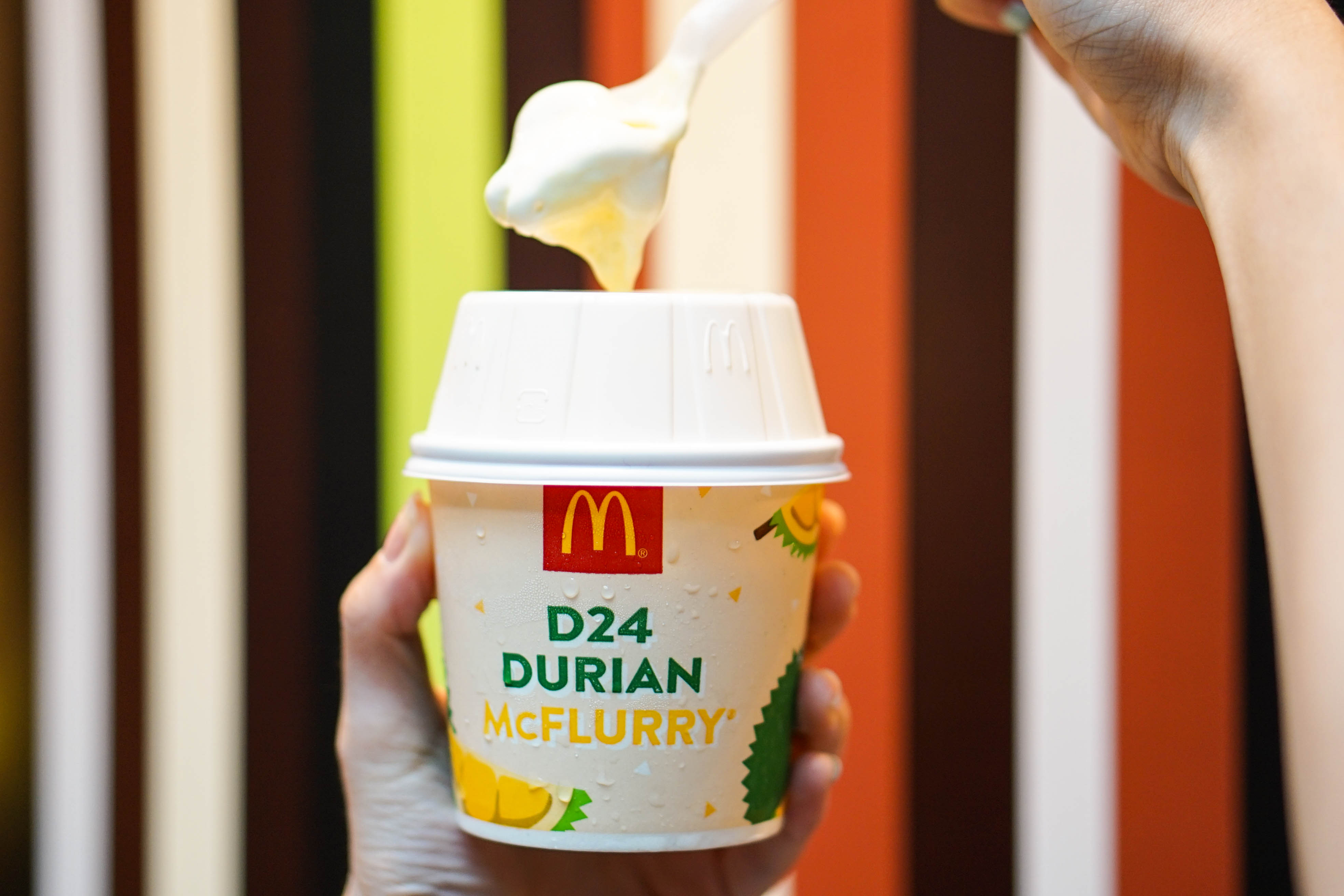 Not called the king of fruit for nothing, this D24 Durian Mcflurry could easily take the throne as the king of the mcflurries! Think real D24 durian puree swirled into creamy vanilla soft serve ice cream. For those who are not a big fan of durians for their strong aroma, you'll be glad to know that the mcflurry will give you the sweetness of the fruit without an overpowering aroma!
5. Kueh Salat Cake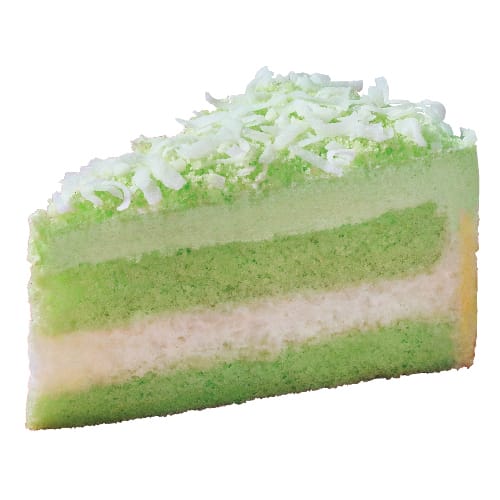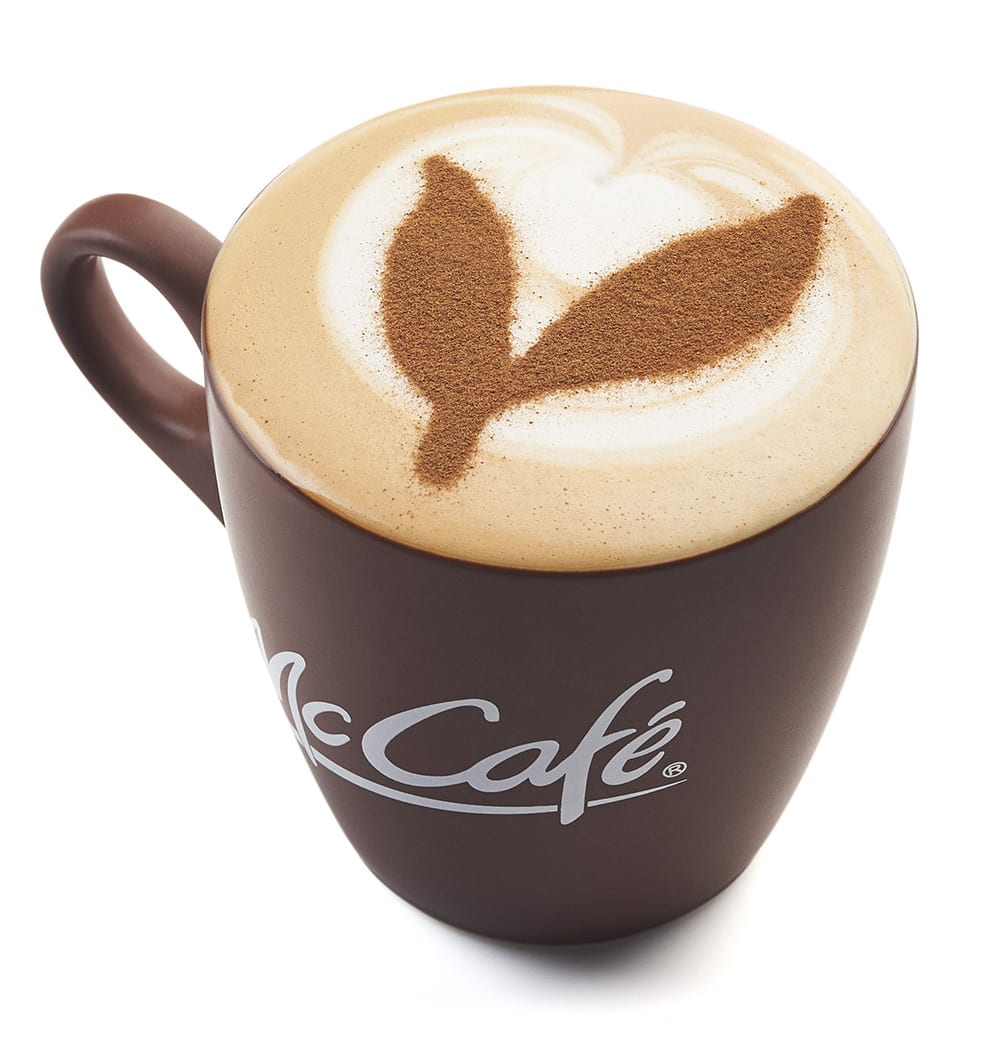 Making a comeback this year is the Kueh Salat Cake! For the uninitiated, Kueh Salat is a panda and coconut traditional kueh loved by many. This version sees a combination of pandan mousse, sponge cake and sticky rice topped with coconut flakes. This is best paired with the Himalayan Tea, a hot beverage with a touch of Thai spices and honey.