Carnival, bouncy castles and dining options galore
If this month has proved pretty lacklustre for you, you're missing out! March is the best time to hop right into the Marina Bay area with Singapore's first-ever carnival, giant bouncy castles, sustainable light installations and tasty eats galore.
Most of these attractions will close their doors by 31 March, so you have just two weeks to make the most of them! No time to dawdle – head to the Marina Bay Sands precinct now!
Save more when you pre-buy your Art Zoo tickets and Carnival coupons!
Klook is proud to be the exclusive ticketing partner for Art Zoo and Marina Bay Carnival! Don't miss out on exclusive deals and skip the queues with a e-voucher sent straight to your mobile phone so you can walk right in, no printing required!
All Art Zoo and Marina Bay Carnival packages have the "Instant Confirmation" feature. This means you can still pre-book on the spot for some spontaneous adventure!
Refer to the table below for a shortcut to the package of your choice.
How much does Art Zoo Singapore & Marina Bay Carnival cost?
Art Zoo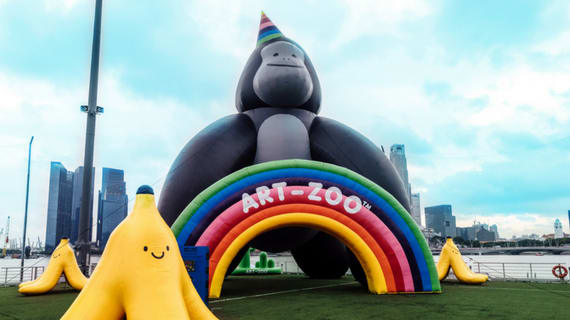 Who says playgrounds are just for children?
Singapore's LARGEST inflatable playground At Zoo is back, this time featuring animals from your imagination. Get acquainted with a new animal kingdom, one bounce at a time!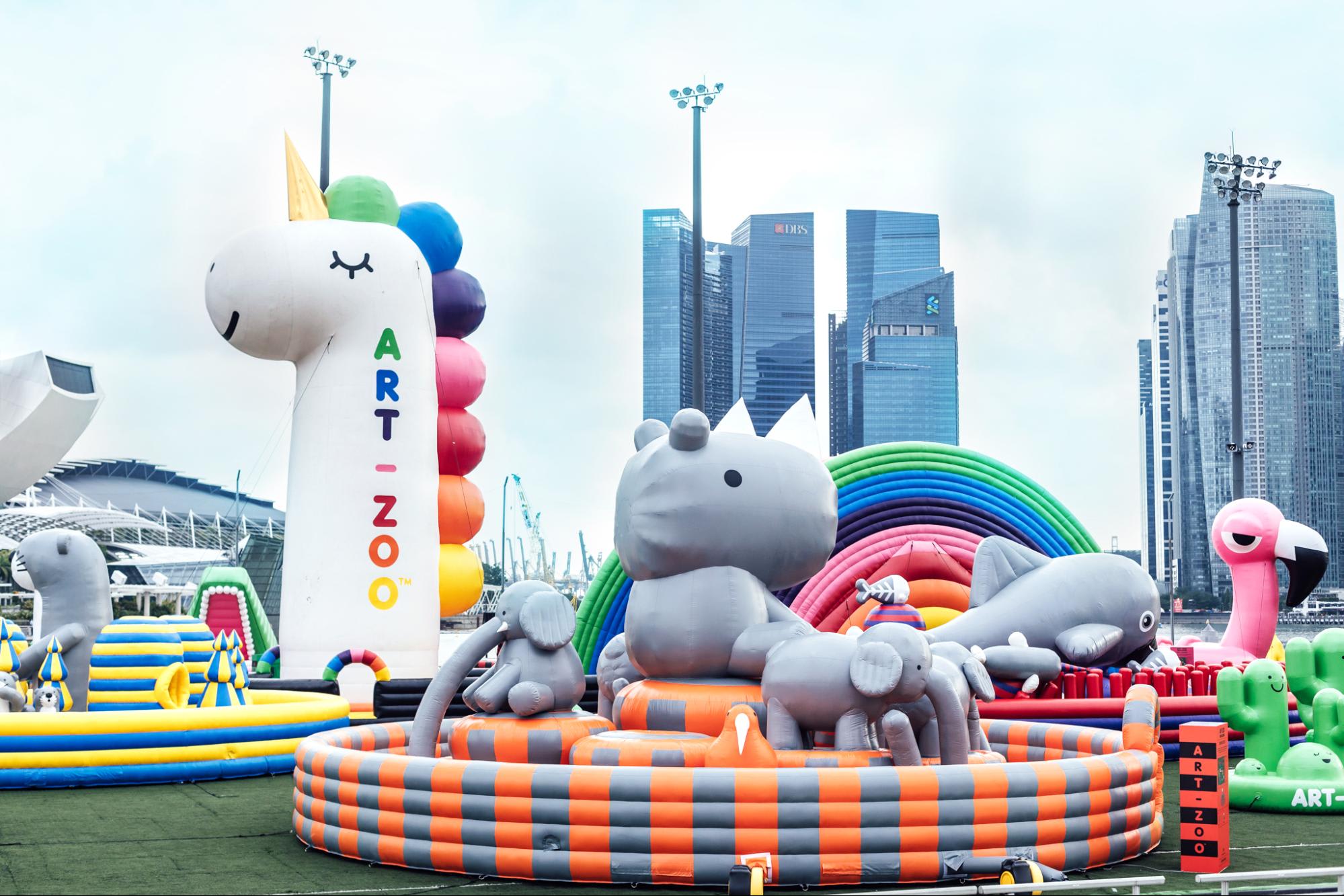 Our top pick is the Magical Rainbow! Standing proudly at 19 metres tall, get ready to ride the rainbow and slide into a dream come true.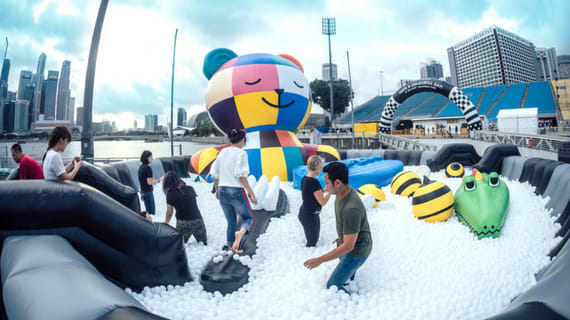 The Bubbly Bear Bath is our second pick! With over 150,000 balls, we can't wait to dive head first into this humongous ball pit.
Here are some quick tips to have a more enjoyable Art Zoo experience:
Come just before the sun sets so you don't get sunburnt – 5.30pm is ideal
You'll need a fully charged camera because this place screams Instagram!
Pack light because bags are NOT allowed in the floats
Pre-buy your tickets on Klook so you can enter the playground directly! You'll need all the time you can get for all that bouncing.
Prudential Marina Bay Carnival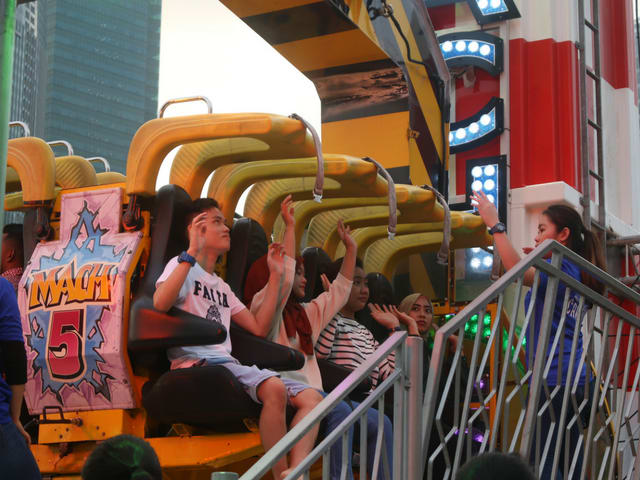 What we love about the Prudential Marina Bay Carnival is the fact that rides aren't the only things to look forward to! Apart from the 30+ carnival game stalls with tons of prizes to be won, visitors can also tuck into gourmet fairground favourites like curly fries and hot buttered popcorn along with Michelin-starred offerings.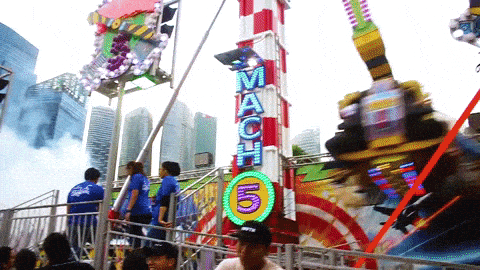 Everyone's raving about the Mach 5 – a jaw-dropping, adrenaline pumping ride that throws you 55 metres into the air! Scream your lungs out from the sensory overload and be prepared to face speeds of up to 100km/h.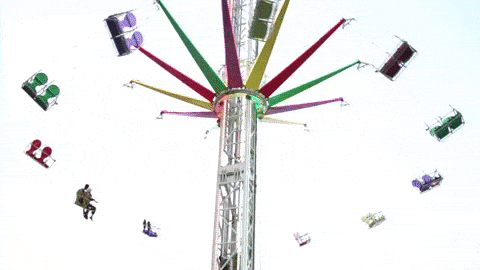 Coming in first for most Instagrammable ride is the Star Flyer, a relatively harmless chair swing ride with 360-degree views of the Marina Bay precinct. If you're afraid of heights, don't underestimate the slide because it goes up to 35-metres in height!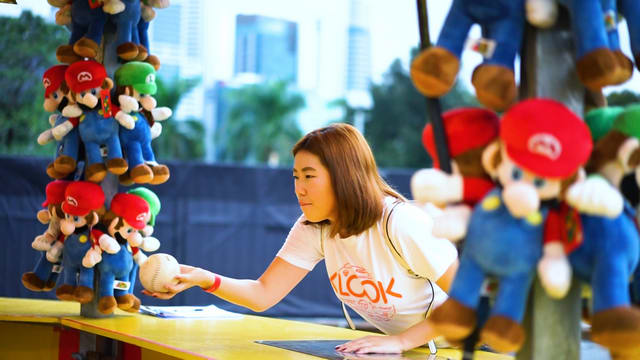 There's tons of prizes left to be won, including jumbo unicorns and bears! If you need some quick tips for the best way to get your hands on some prizes, these 5 carnival games are your best pick.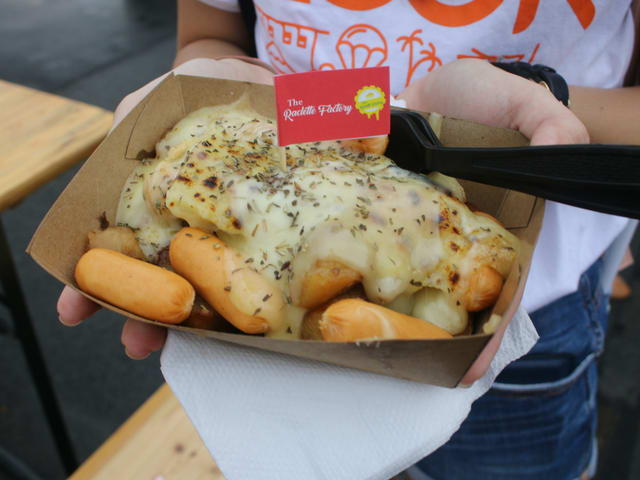 All the fun and games is bound to make you hungry, so why not head over to Gastrobeats and sink your teeth into some delicious carnival eats!
Gastrobeats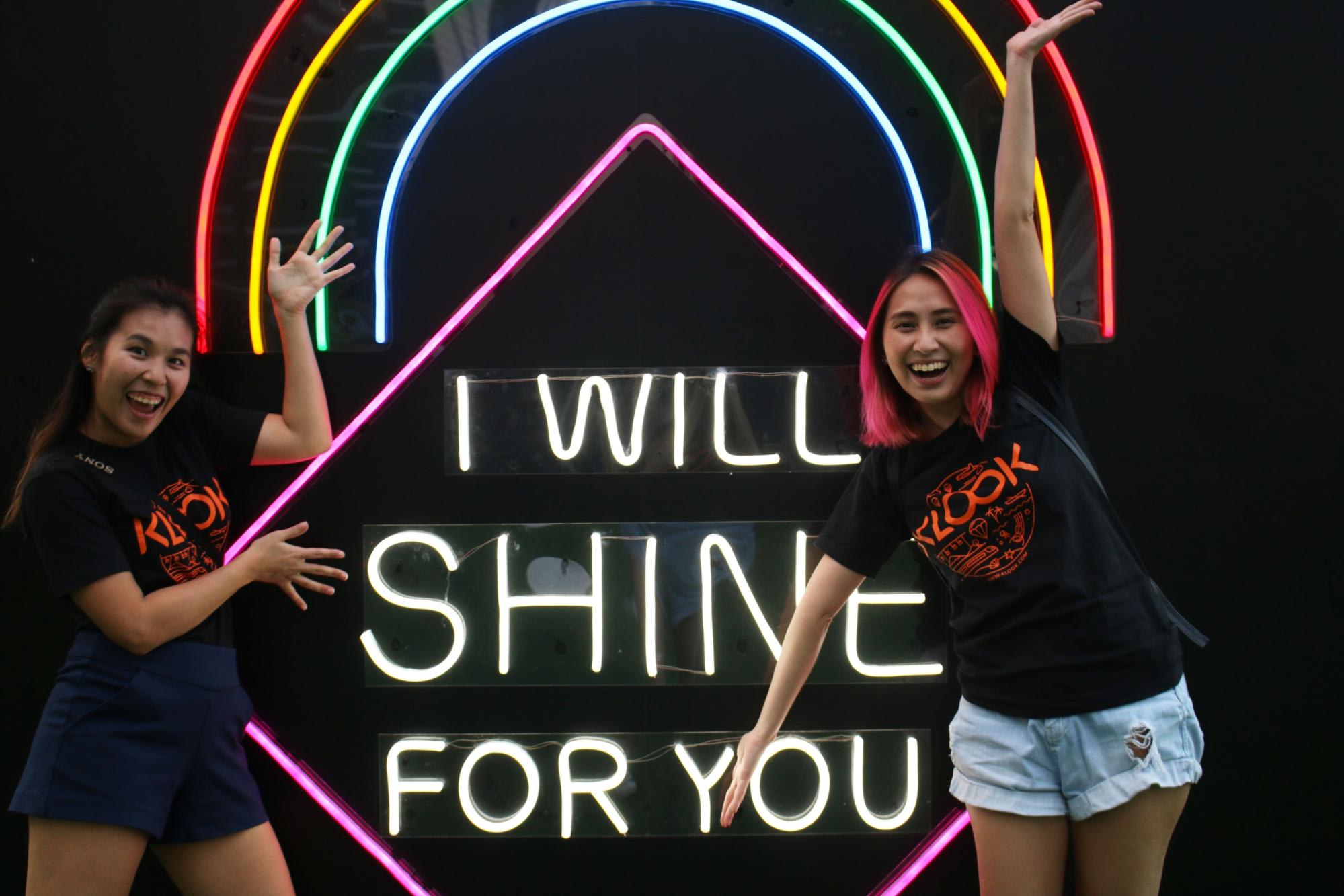 Returning for a 2nd edition, Gastrobeats is back yummier than before! This urban playground offers everything you need for a great night out with the squad – food, games, live music and of course many neon light Instagram spots! Did we forget to mention – THIS IS FREE FOR ALL!
Here are some eats you won't want to miss: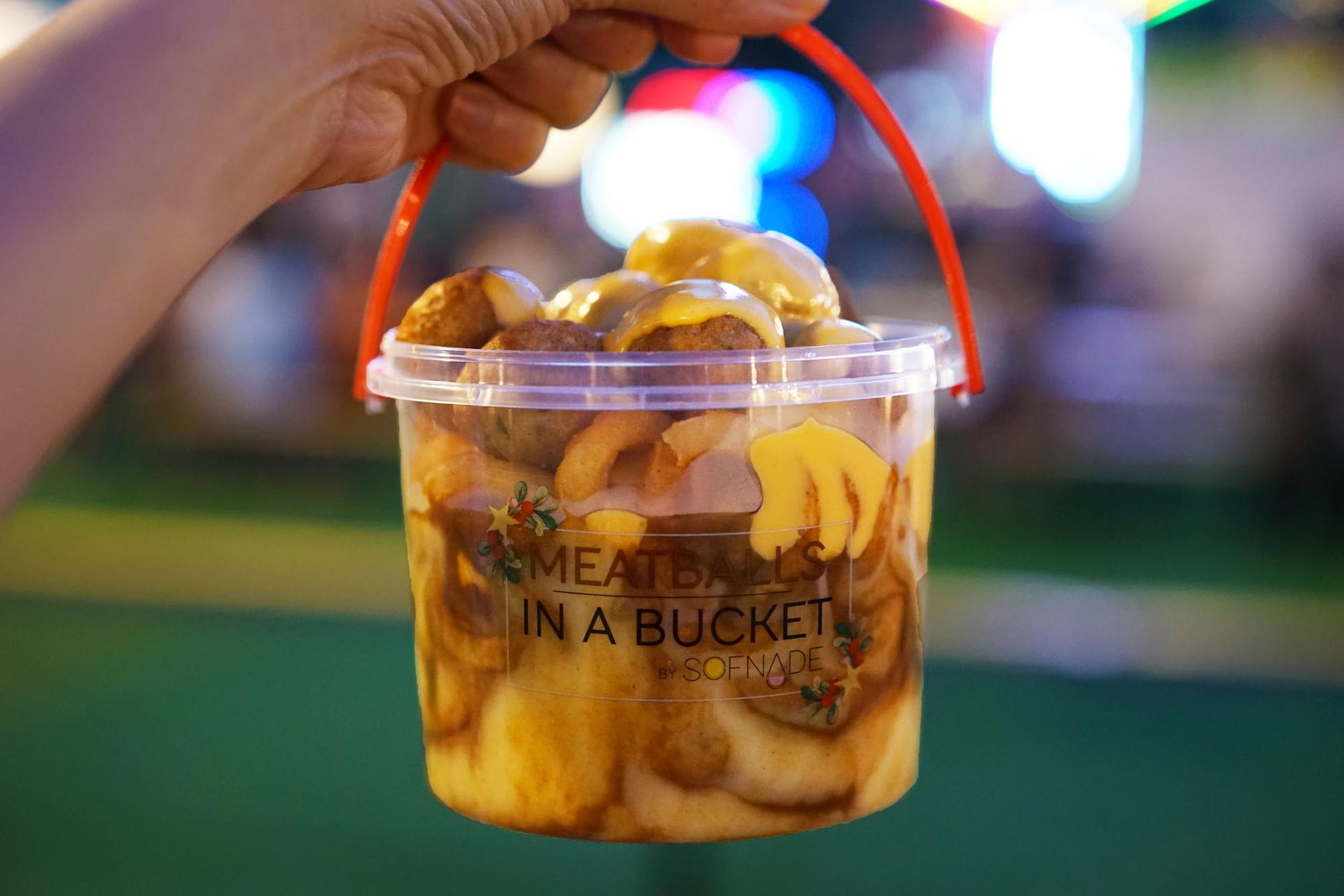 This HUGE bucket of meatballs (SGD15) from Sofnade come drenched in either cranberry sauce or nacho cheese! Served with a foundation of curly fries and mashed potatoes, grab a bucket and share it with the gang.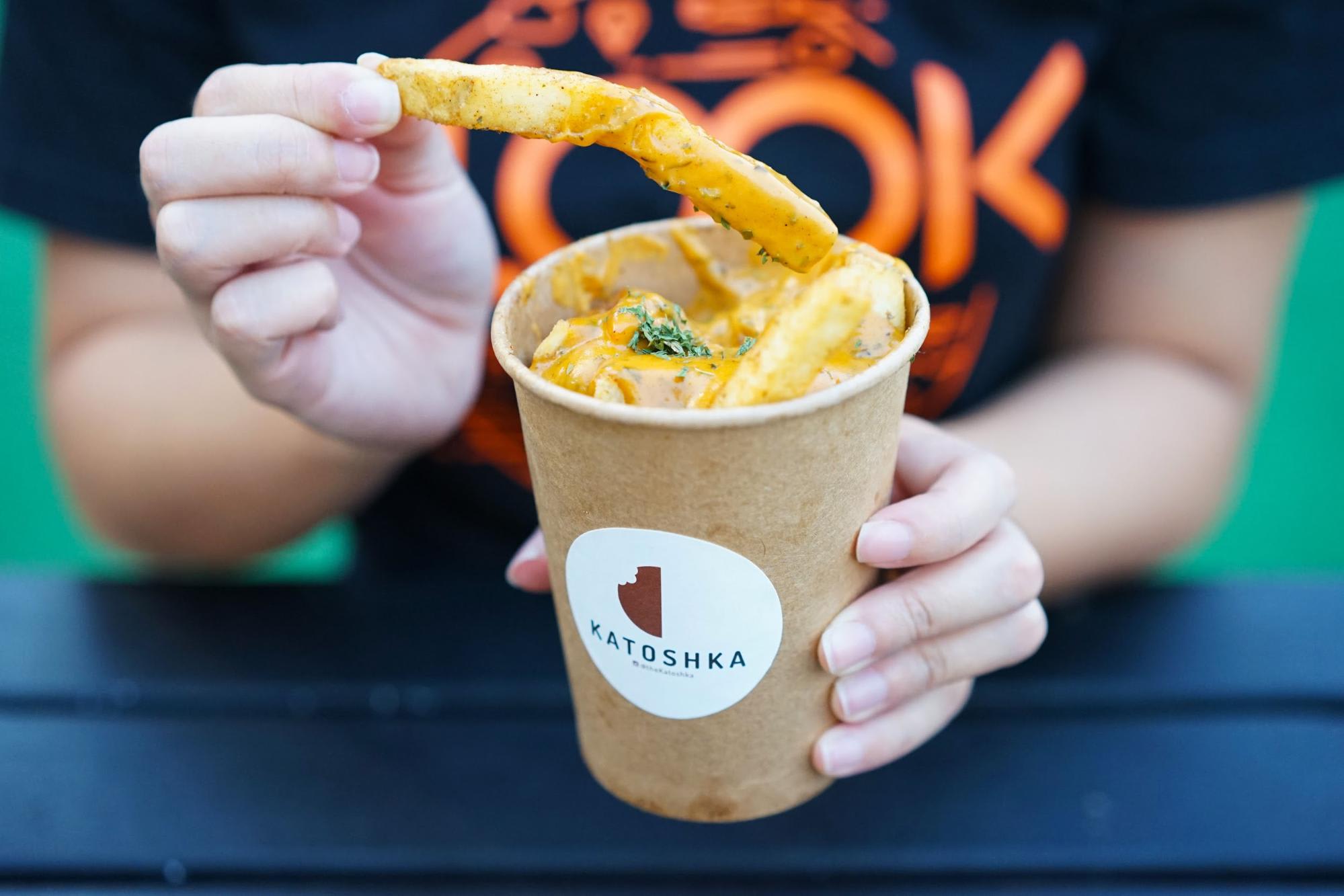 The fries (SGD6.40) from Katoshka are no strangers to Singapore's street food scene. These freshly fried, well seasoned russet potatoes come with a blanket of sauce of your choice. We opted for special cheese and chilli beef and we were not left disappointed!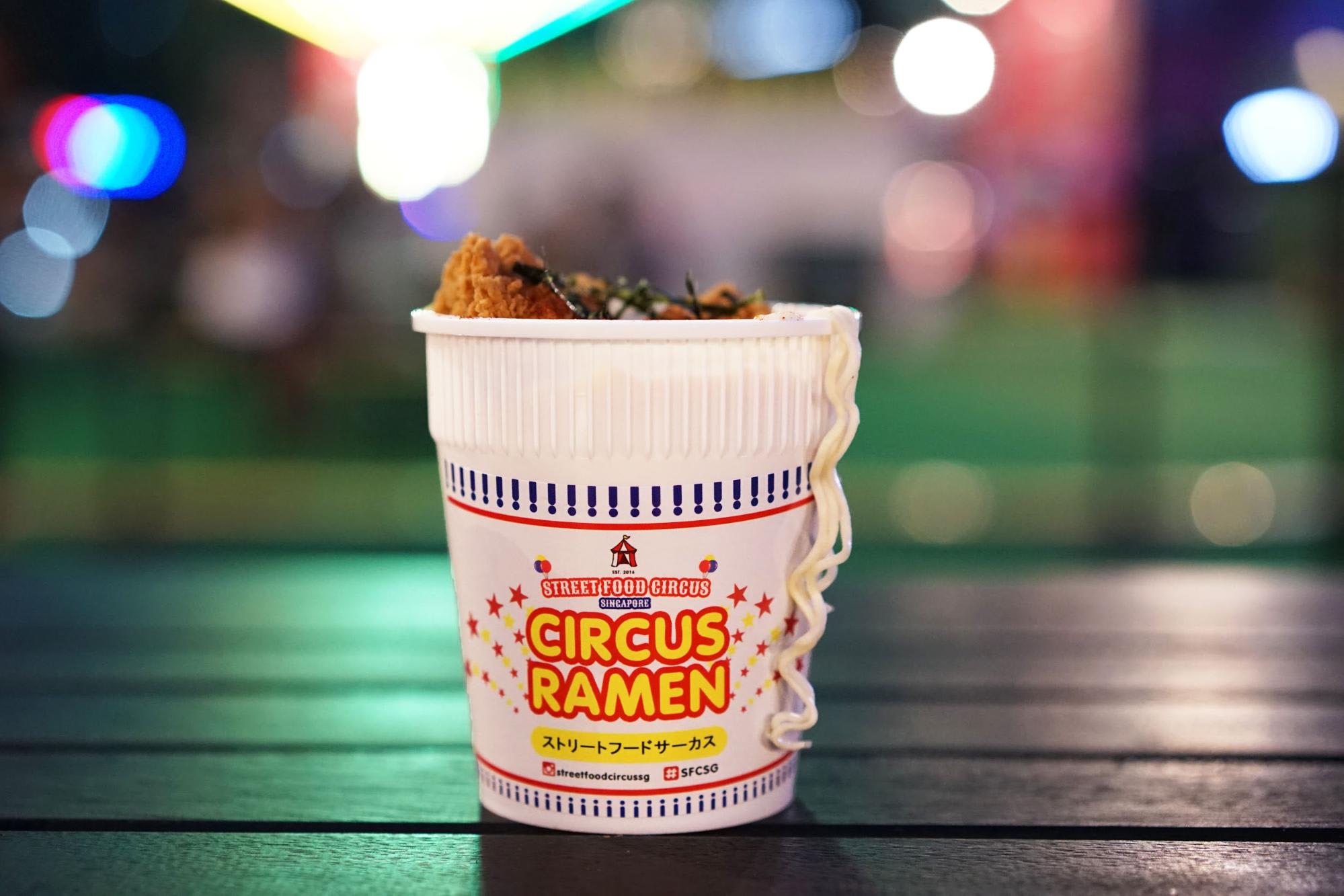 The cheesy chicken karaage ramen (SGD8) from Street Food Circus might be your parent's worst nightmare but a dream come true to us junk food addicts. The ramen noodles are coated in a river of cheese and topped off with crispy fried chicken and strips of seaweed.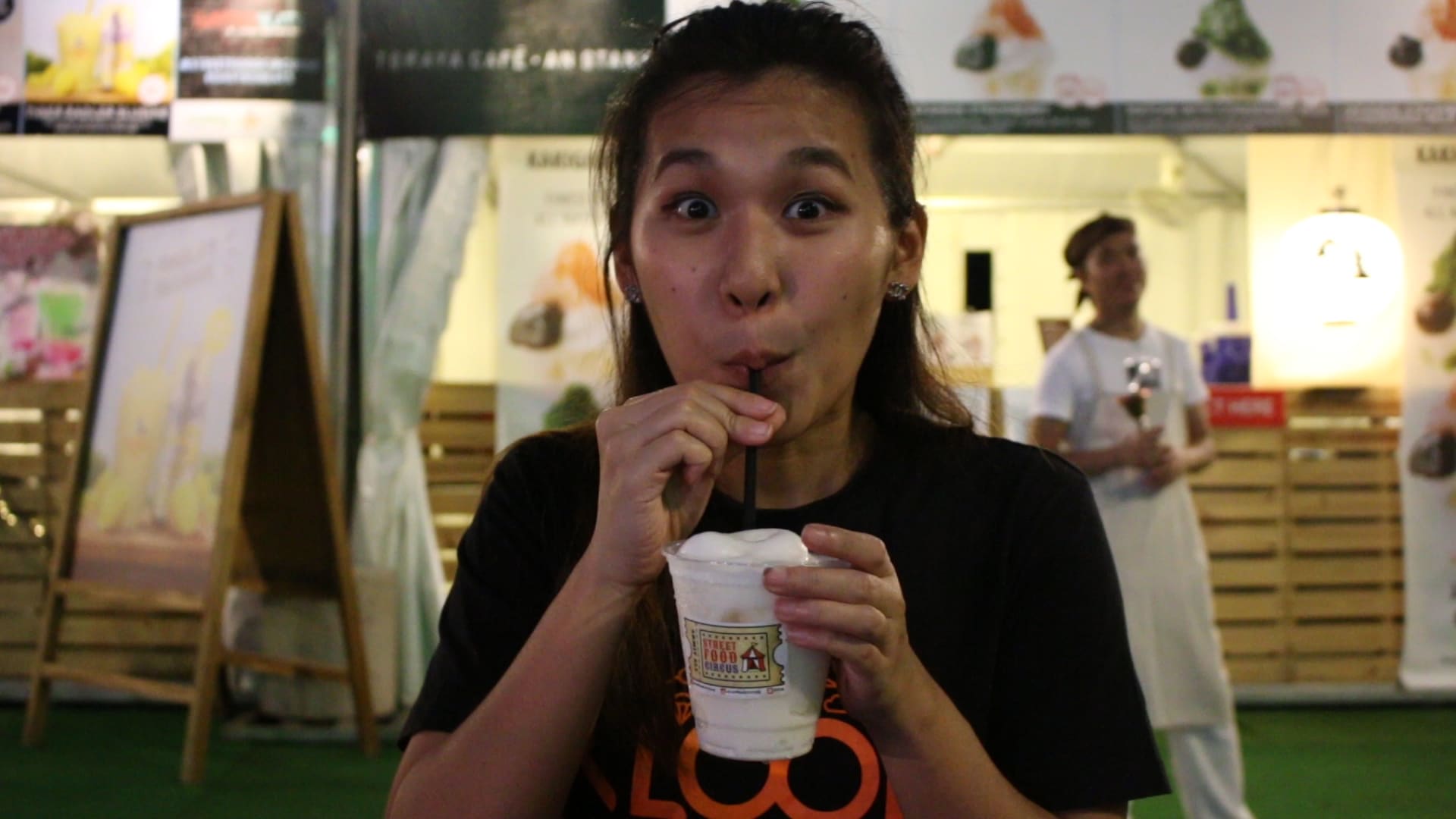 You'll need something refreshing to wash down all that cheese and we've got the perfect suggestion. This Tiger Radler slushie (SGD6) was a lifesaver just when we started to feel sick from the cheese. The lemon cuts right through the grease, leaving you refreshed and ready to tackle more yummy bites!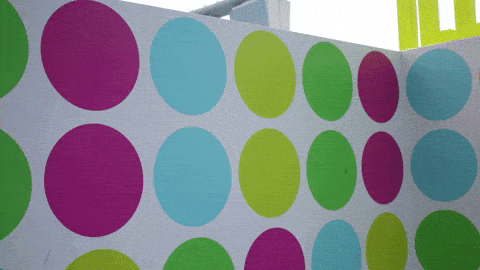 Play a game of Ilumi Twister while waiting for your food to cook! Your stretchiest pants will come in handy not just for this game of twister but also for that incoming food baby.
If you're heading there on a Friday or over the weekends, you're in luck! Enjoy live band performances from the likes of Jack and Rai and Common Ground from 7.30 – 9.30 pm. Check out the lineup before heading down to ensure you don't miss your favorite bands.
i Light Marina Bay
i Light Marina Bay is a creative showcase of light installations by artists from various countries around the world. These installations aren't just pretty to look at, they're also environmentally friendly and send a message to the public to practice sustainable living. Most of these installations are also interactive!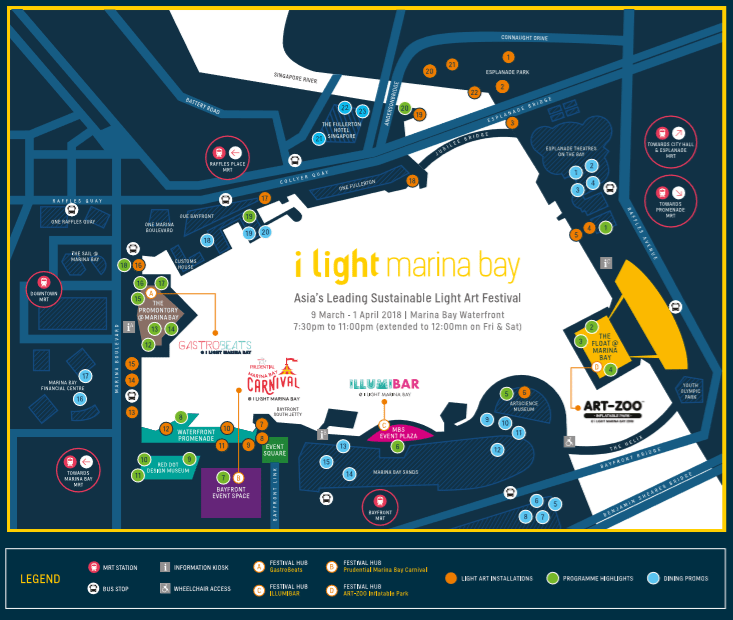 P.S. There aren't any maps available on site so do remember to download your copy from the official i Light Marina Bay website or simply approach the information counters scattered about for assistance!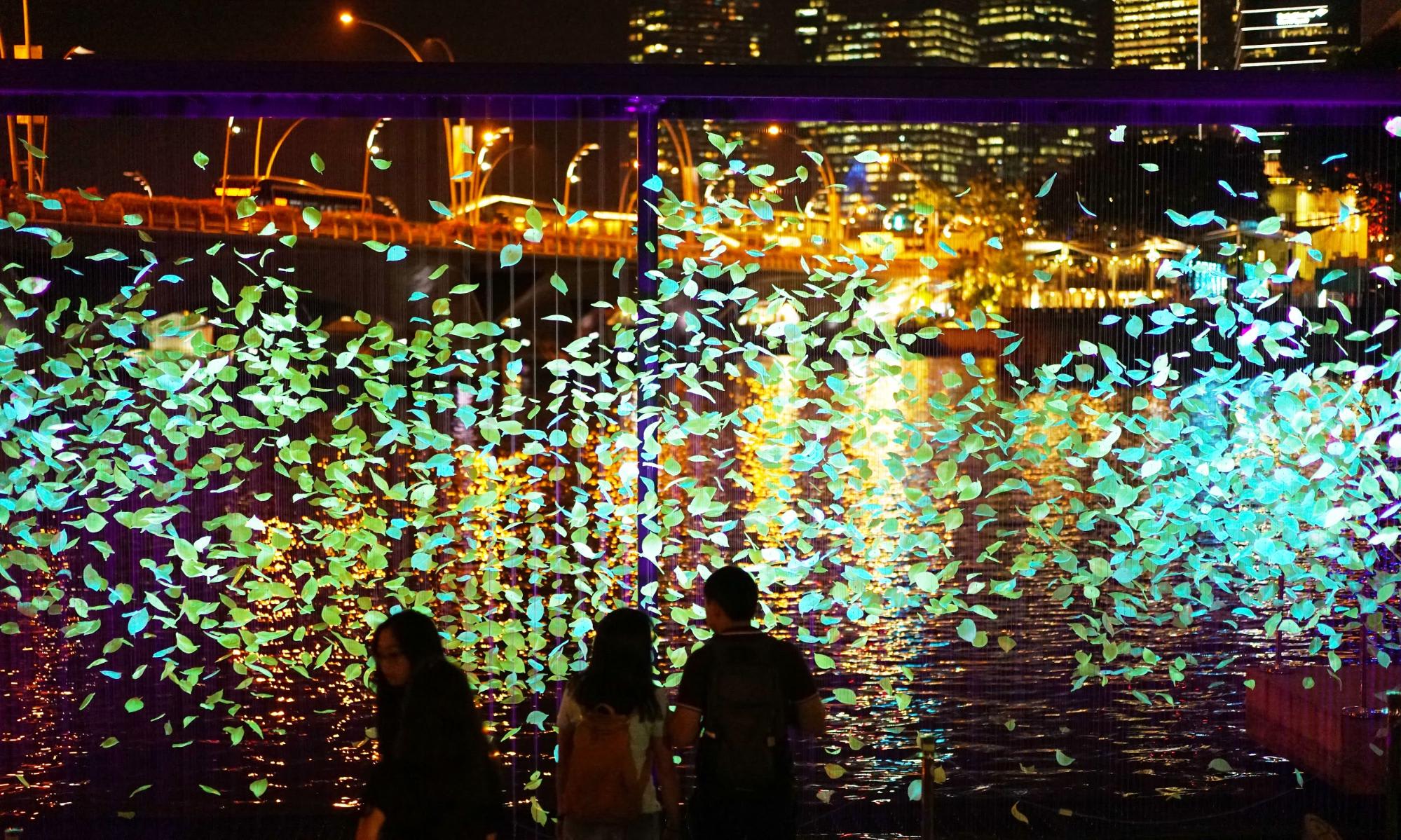 Flawless
Some attractions like Flawless harness natural sunlight to power the installation. In the day, pigments found in the leaves absorb energy from the sun that leave them glowing bright green at night. As a result, the installation is self-sufficient and self-illuminated!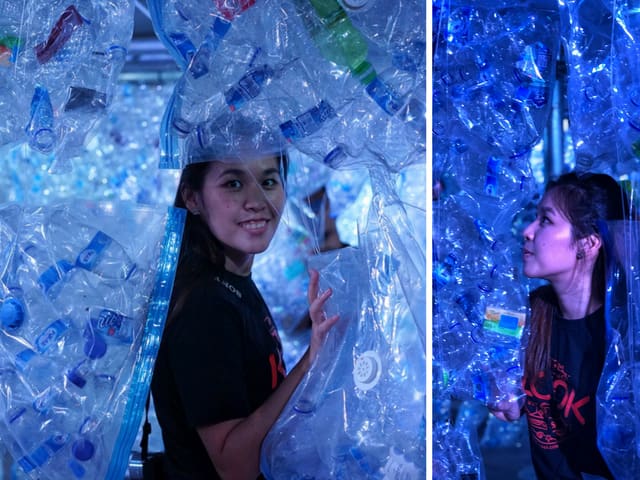 Other installations like Transistable Plastic call into attention the lavish habits of human beings and the amount of waste we generate. Plastic bottles are vacuum packed into bags that form a wall of plastic, generating the feeling of disorientation and claustrophobia.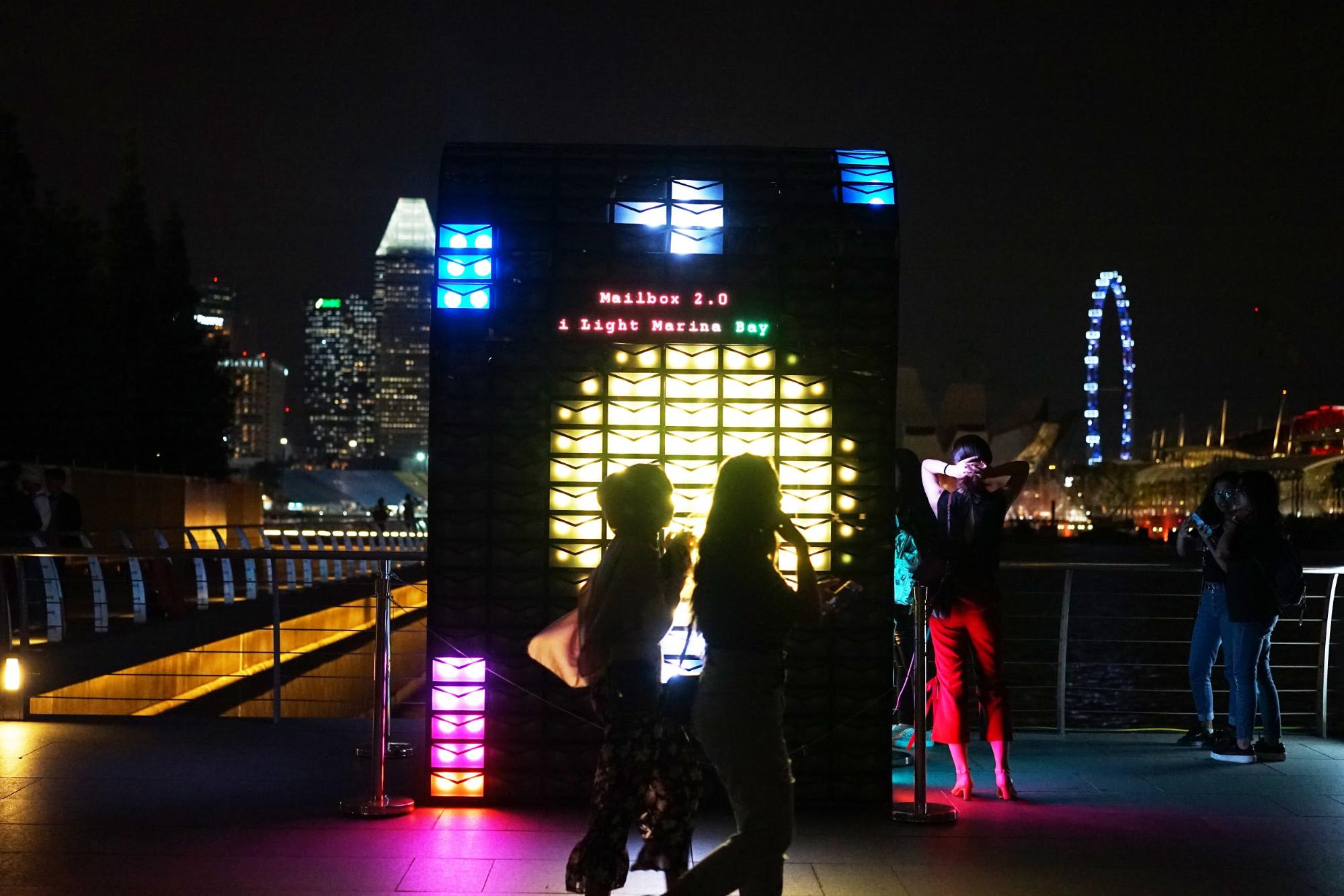 Mailbox
Mailbox was one of our favourite installations! Simply post an emoji on Twitter with the hashtag #iLightMarinaBay and watch your emoji come alive on screen!
P.S. If you didn't notice, the screen is made up of many envelopes!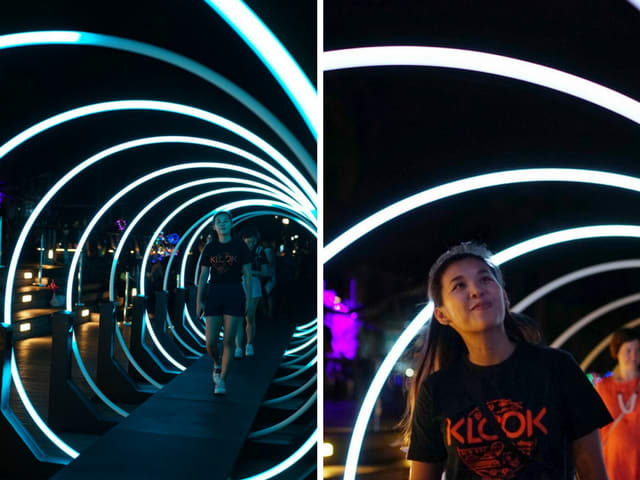 Passage
Walk through Passage and watch the rings around you light up in a multitude of different colours. You'll have to be quick with your photos because this installation only works when there are people actively moving through the tunnel!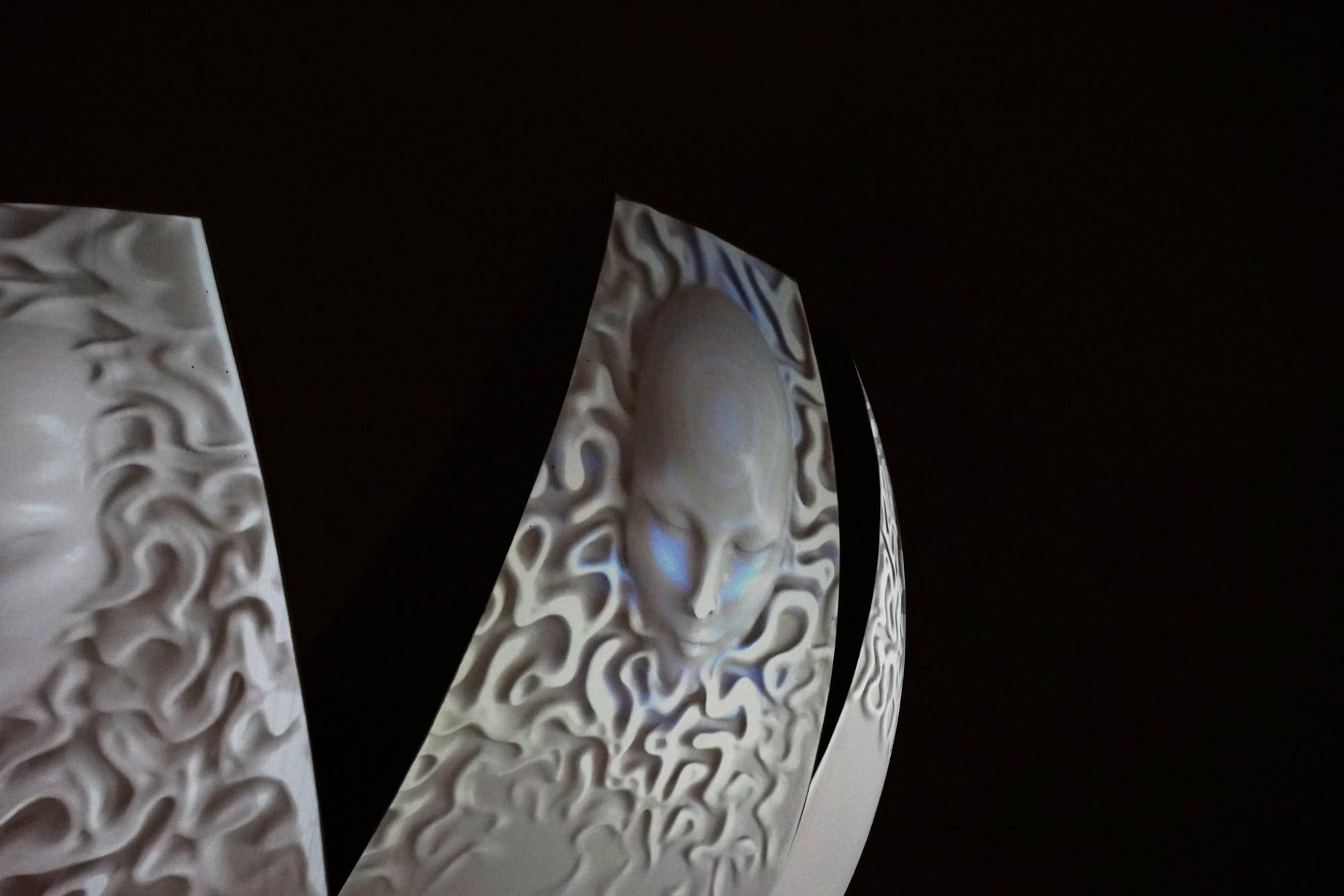 Evergreen
Watch some of your favourite landmarks come alive with dancing lights and sound! The Art Science Museum and Fullerton Bay Hotel are just two major landmarks of the Singapore CBD cityscape that come alive this March.
Don't forget these Singapore essentials!