Work some Valentine's Day magic
So you've missed the memo and suddenly the dreaded Valentine's Day deadline is staring you in the face, but horror of horrors you have nothing planned yet!
Fret not, all hope's not lost! Skip the cliched fancy restaurants and overused romantic spots and still get to spend a lovely Valentine's Day without paying through your nose!
These 10 activities are your best bet for making Valentine's Day happen this week.
1. Have a  La La Land moment at hidden jazz bars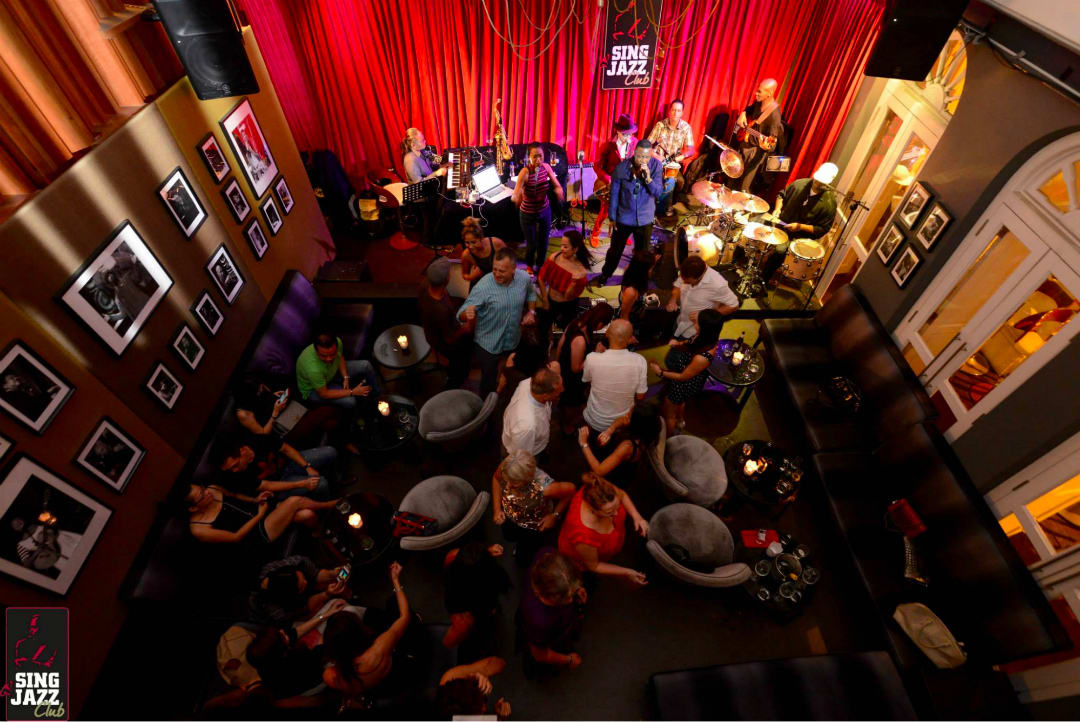 Have your own Golden Globe worthy moment at The Singapore Jazz Club, a swanky jazz bar dishing out crowd-pleasing pop-jazz tunes worthy of a local La La Land spin-off. Expect a good mix of local artistes with the likes of Alicia Pan and other guest stars like Jasmine Chen from Shanghai and the usual beverage options from whiskey to wine.
No reservations needed, so you'll be just fine rocking up at the eleventh hour. Don't expect any fancy special effects or dancing on air, but who's to say you won't find your own jazz-loving Ryan Gosling or Emma Stone?
The Singapore Jazz Club

Address: The Singapore Jazz Club, 2/F The Sultan, 101 Jalan Sultan, Singapore, 199002
Opening Hours: Thursday to Sunday, 9pm to 1am


Website



2. Take a romantic stroll without breaking a sweat at Gardens by the Bay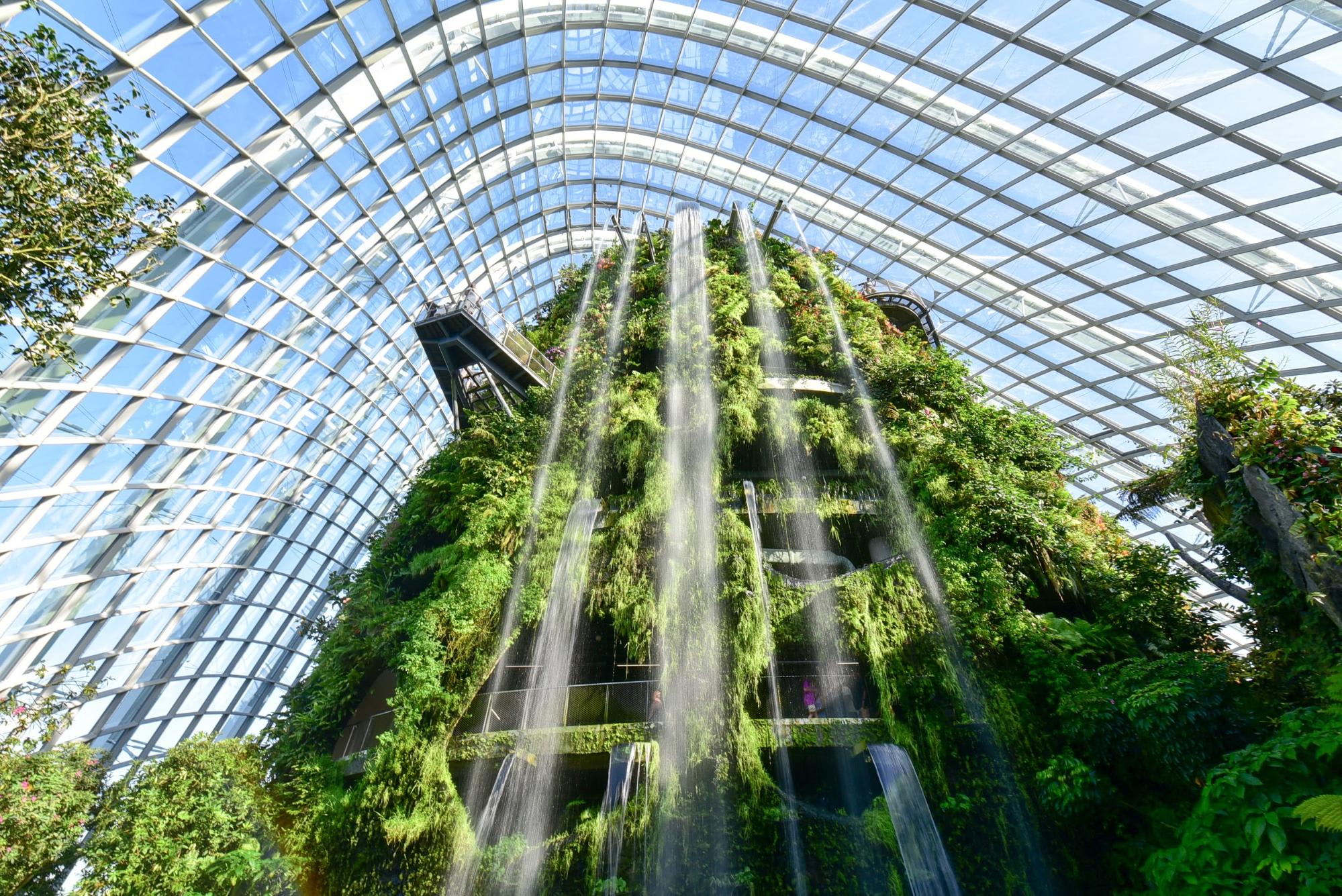 With most restaurants booked out by now and your optimism of finding the perfect venue fast fading, it's always a good idea to go back to basics and literally go for a romantic walk in the park, though the weather is always a huge turn-off for some.
For just S$22 you'll gain access to BOTH domes at Gardens by the Bay to help fulfill the romance factor sans the sweaty armpits!
You can spend all day admiring the flowers (and your date) and taking all the pictures you want with cute photo spots located all over the Flower Dome. Just thank your lucky stars it's all air-conditioned – no one likes a sweaty date!
Gardens by The Bay

Price: S$22 for entry to both the Flower Dome and Cloud Forest
Address: 18 Marina Gardens Dr, Singapore 018953
Opening Hours: Daily 9am to 9pm (Flower Dome and Cloud Forest)


Website
Get your tickets on Klook for instant confirmation and e-tickets sent straight to your mobile phone, meaning you can simply skip the queues and walk right in!


Klook me to Gardens by The Bay!
3. Have a bouquet delivered on the same day at A Better Florist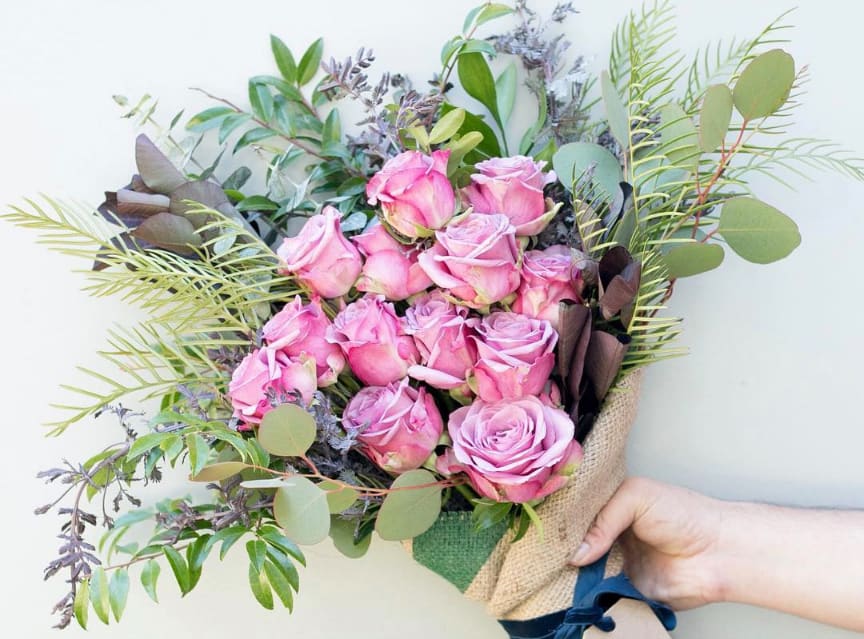 The Lavender Valentine's Day bouquet. Image courtesy of A Better Florist.
There's two scenarios you'll typically encounter when arranging for same-day flower delivery: 1) prices are sky-high and/or 2) you're limited to basic bouquet choices your partner would disapprove of.
A Better Florist is every procrastinator's best friend with a range of gorgeous hand-crafted bouquets on offer and (here's the best part) a FREE 90-minute delivery! This means you officially have 3 days from now to place your order and still have it delivered in time for the big V-Day event.
Prices are also kept to pretty wallet-friendly prices with the beautiful The Lavender Valentine's Day bouquet with 13 roses costing just S$138 all-in! Considering flower prices go through the roof during this period, this just makes these flowers even more irresistible.
A Better Florist

Address: 11 Keng Cheow Road #01-02 Singapore 059608
Contact Number: +65 3163 1525


Website



4. Catch the best sunset from the middle of the CBD at the Marina Bay Sands Skypark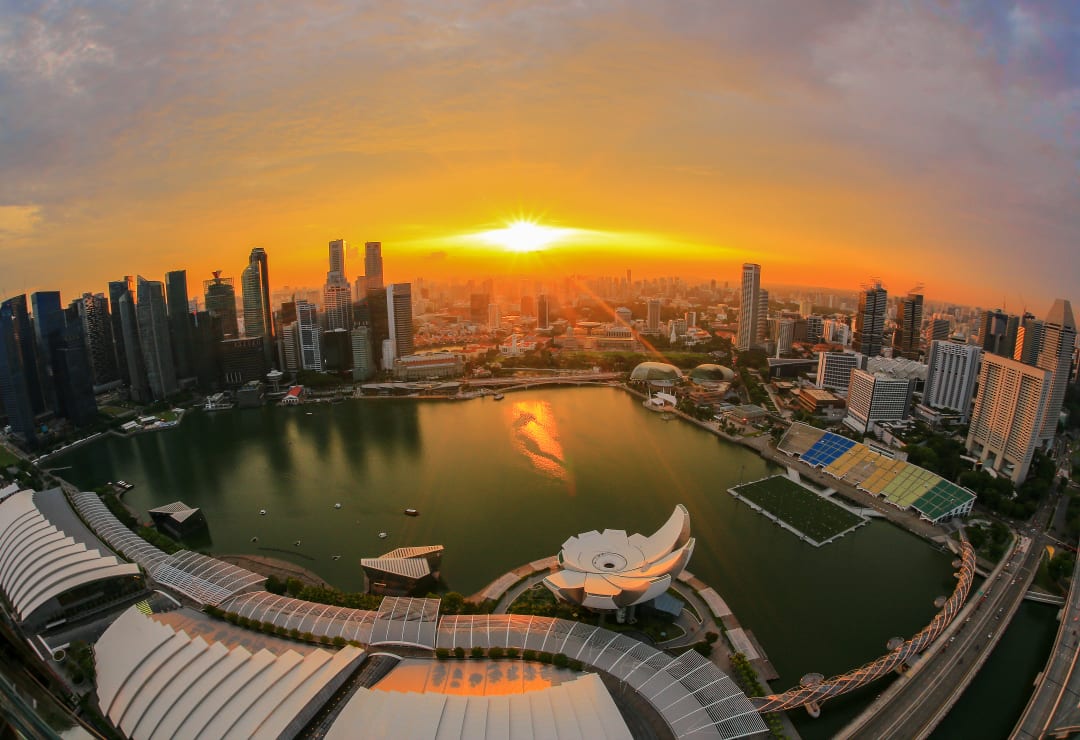 View from the top of Marina Bay Sands Skypark.
Contrary to popular belief, Singapore is home to some pretty breathtaking sunsets and you don't have to travel out of the city for it! For just S$25, you'll be able to gain access to Marina Bay Sands Skypark standing 57-storeys high and offering unobstructed panoramic views of the cityscape at dusk. On a clear day, you might even catch a glorious vermillion sunset, and you won't have to pay through your nose for a room!
Marina Bay Sands Skypark

Price: S$25 per person
Address: Marina Bay Sands Hotel Tower 3 Level 57, 10 Bayfront Ave Singapore 018956


Website
Get exclusive discounts when you book on Klook and you're well on your way to enjoying Singapore's skyline at one of the country's best viewing spots!


Klook me to Marina Bay Sands Skypark!
5. Become partners in crime at Escape Hunt Singapore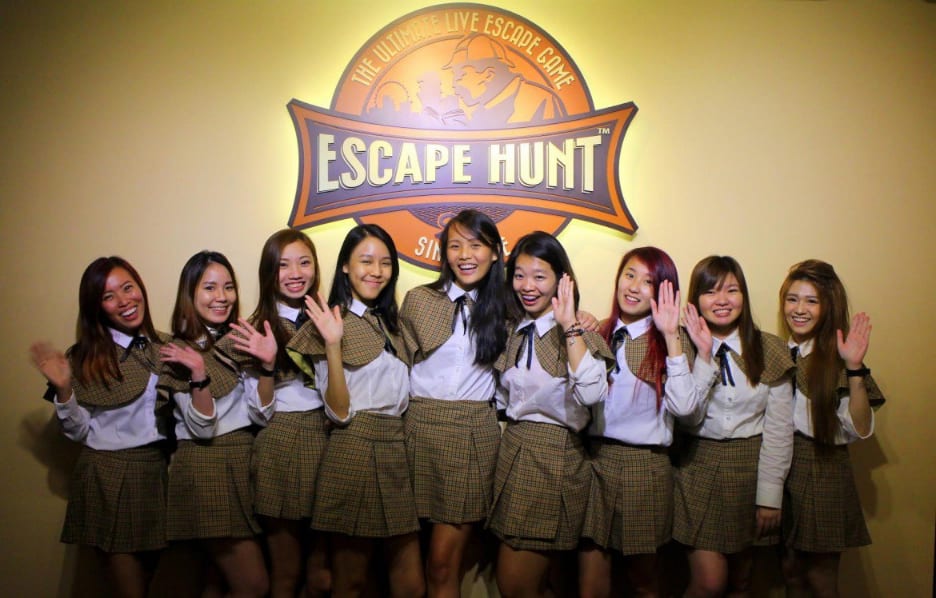 Talk about unconventional date night ideas! You have 1 hour to work together as a couple or double date with your BFF to literally escape a room riddled with mysteries and puzzles that can sometimes baffle even the biggest self-confessed sleuth.
You have 3 different themed rooms to choose from, with the themes changing frequently over time. If you're stuck on a clue you can ask the game master for clues but risk having a time penalty added to your total score. Put your relationship to the test – if you dare!
Escape Hunt Singapore

Price: From S$76 per pair
Address: 100 Orchard Road, Concorde Hotel & Shopping Mall, #02-43, Singapore 238840


Website
6. Dine aboard the iconic Singapore cable car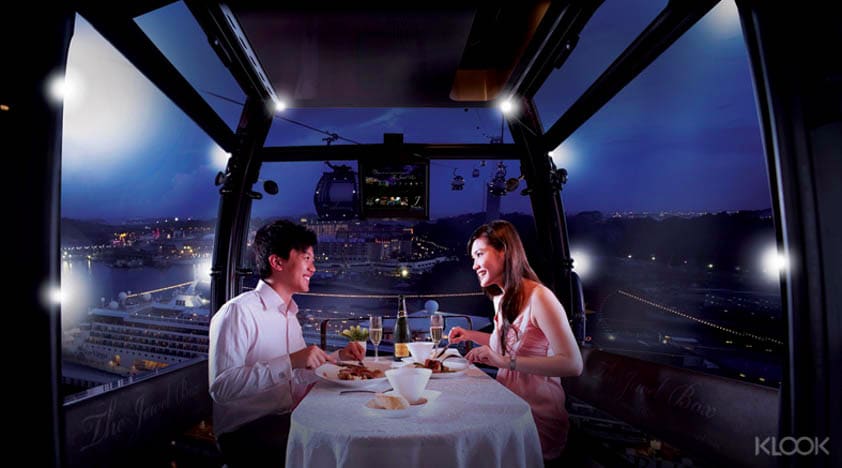 Skip the noisy overcrowded restaurants and head to the iconic Singapore Cable Car for a romantic dinner just for two. Treat your date to an indulgent 4-course meal and gorgeous views of Sentosa and the Singapore cityscape suspended up to 300ft above sea level! Nothing better than long conversations and sweet nothings whispered over char-grilled Angus beef and wine!
Singapore Cable Car

Price: From S$55 per person
Address: Mount Faber Cable Car Reception, 109 Mount Faber Road, Singapore 099203


Website
Skip the queues and up your V-Day dining game when you book with Klook!


Klook me a Cable Car Dining Experience!
7. Be there to catch her when he/she falls at The Rink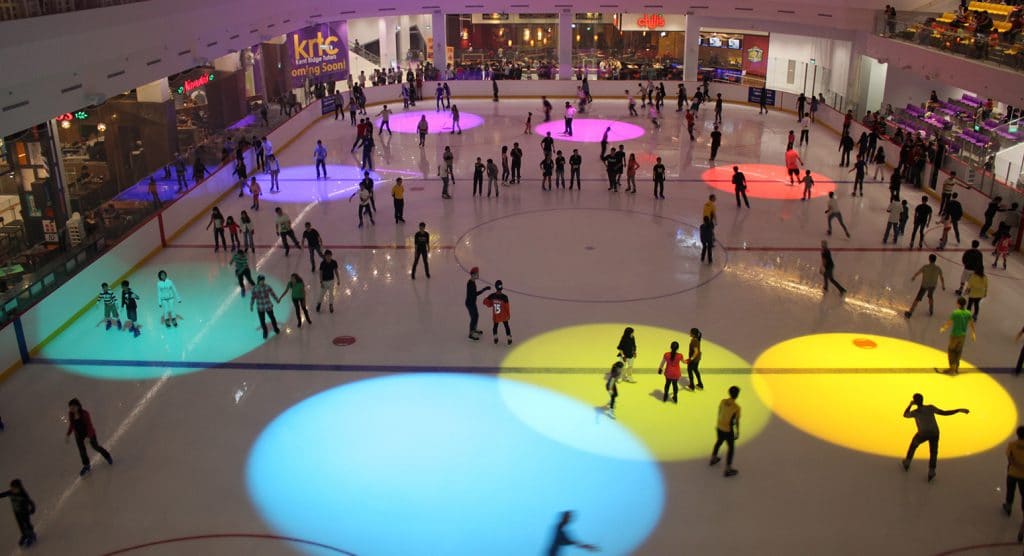 If you've watched movies like Crazy Stupid Love, there's nothing more romantic than skating hand-in-hand across a frozen lake in the middle of New York City, but where Singapore lacks in frozen lakes it makes up for with the massive The Rink at JCube.
This works out well if you're a seasoned skater so you can impress your date with some serious ice-kachang ice-shaving skills, but if you're not quite Kim Yuna from the Winter Olympics we suggest holding tightly onto the sides of the rink – we're sure your partner won't judge.
The Rink @ JCube

Price: From S$14
Address: 2 Jurong East Central 1, Level 3, JCube, Singapore 609731


Website
8. Enjoy evening tipples aboard the Singapore Flyer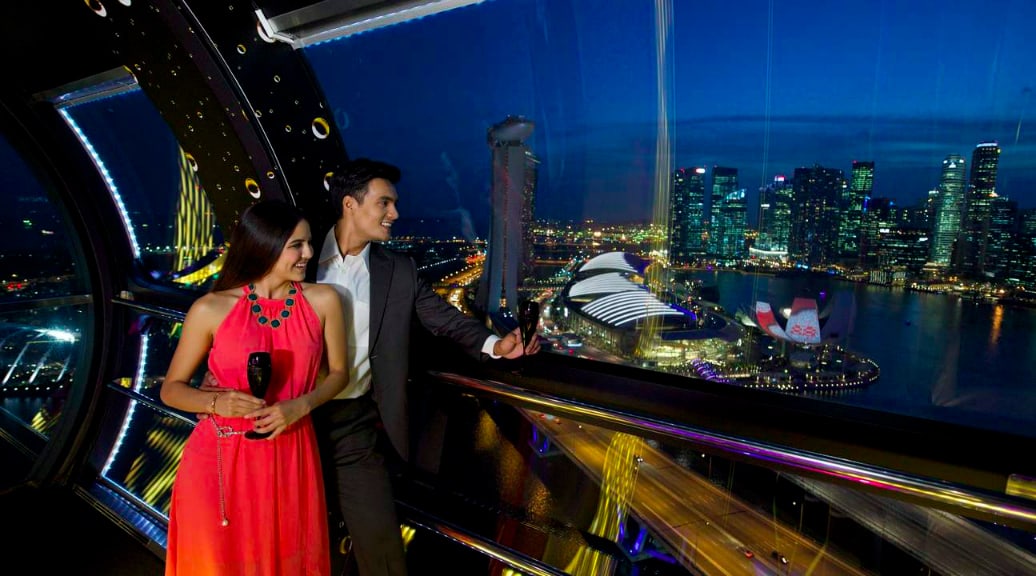 Rooftop bars may offer good views of the Singapore cityscape but nothing beats sipping on champagne from the comfort of your own pod aboard the Singapore Flyer!
Choose from champagne with chocolates or Singapore Sling with nuts for a leisurely 30-min ride in a specially-designed capsule. If you're not quite into alcohol no worries! Swap it out for a mocktail and have yourselves a beautiful evening soaking up the glittering lights of our gorgeous Garden City.
Singapore Flyer

Price: From S$69
Address: 30 Raffles Ave, Singapore 039803


Website
Book your tickets with Klook now for a one-of-a-kind romantic dining experience!


Klook me to the Singapore Flyer!
9. Go on a picnic that's been prepared for you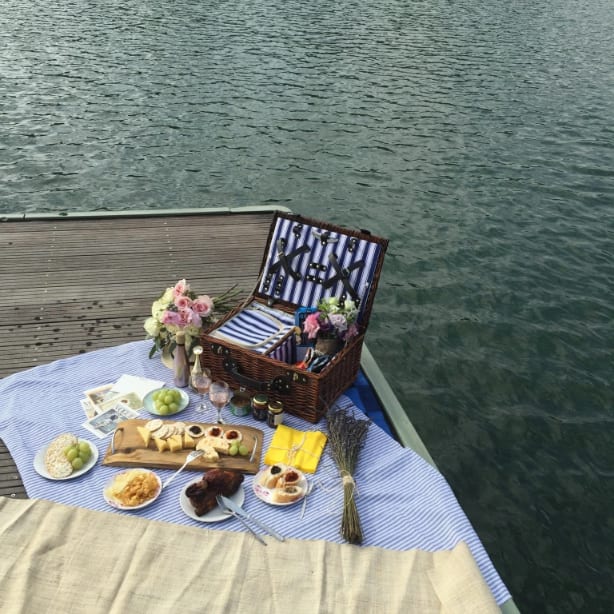 The worst thing about preparing for a picnic probably isn't the heat or deciding what to wear, but preparing and then dragging the copious amounts of negligent bite-sized food needed to make a picnic what it is.
Heaven's Bloom & Baskets offers pre-prepared picnic baskets that you can keep complete with hipster utensils, a bottle of moscato and REAL food! Think chicken, tuna, cheese and crackers and even olive and tomato dips for that added hipster-ness. Simply pick up your basket and whisk your partner off to your own special locations!
Psst we recommend these understated nature reserves.
Heaven's Bloom & Baskets

Prices: S$238 per basket


Website
10. Wear your partner's scent on your collar (literally)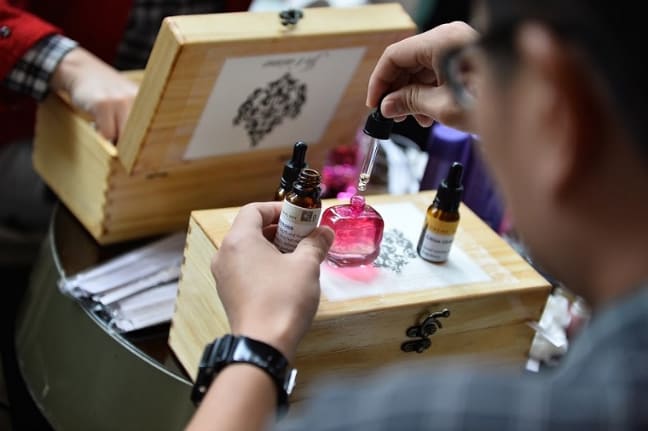 If you've always loved how your partner smells and want to bottle it up for future reference, now you can! Jetaime conducts personalized perfume making workshops based on your personality and personal preferences that not only helps with creating the perfect perfume for each other, but brings you closer together as well!
Main Project Studio & Workshop

Address: 90 Good Man Road, BLOCK O, #01-57, Singapore 439053
Opening Hours: Monday and Tuesday 10am-4 pm | Wed, Thu, Fri, Sat and Sunday 10am -8pm


Website
You can still make it for Valentine's Day!
Time is short but it's enough to make Valentine's Day happen for you and your partner! For a limited time only, enjoy up to 60% off any Klook Valentine's Day activity when you check out with promo code <KLOOKVDAY>!