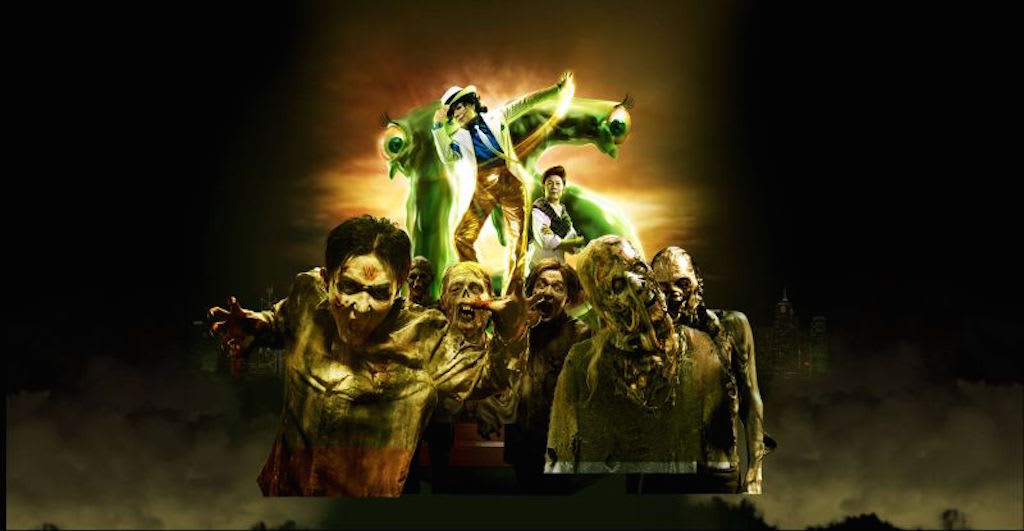 Hang onto your hat because Ocean Park's Halloween season is heating up for 2015, so rally up your friends and head down to Ocean Park for a spooky evening. Ocean Park's 15th halloween fest will see haunted houses, deadly experiences and familiar scares. We dare you to enter all of the haunted rooms! Read on for an exclusive sneak peak of what's happening.
H15 Funeral Escape
Experience your own funeral, burn in the flames and see what troubles await you on the other side! Blood boils, fires rage and demons lurk to feast upon your soul for eternity. Will you ever return? Spaces are limited so remember to sign up by following this link.
The Walking Dead 
This year The Walking Dead are coming to town! The attraction will house a number of familiar spine-chilling scenes from the tv show that will have you poised for a quick escape. Make your way through the apocalypse and try to escape the zombies' wrath and make it out alive!
15 Years of Horror
Relive the horrors of the past 15 years of Halloween at Ocean Park – the spirits are still lurking to terrorise you once again! This halloween house takes you through favourite scares from previous years including ancient tombs, crumbling Chinese theatres, abandoned amusement parks and even a fatal wedding. Be spooked out by paper dolls, a ghost bride and evil magicians that will definitely revive your nightmares!
Puppet Master's Deadly Workshop

Discover the secrets behind these smirking puppets! An elderly puppeteer brings his puppets to life to care for his dying wife. His intentions go awfully wrong when his living puppets turn into murderers!  Visit the puppeteers workshop and avoid the ghastly traps of the evil puppets as you get pulled into this horrifying tale!
Mutant Escape
Toxic waste has found its way into the city and as a result people have turned into mutants! Escape them through an inflatable obstacle trail to reach the safe zone at the end! Hunting mutants and poisonous fog makes every breath you take that much more desperate!
Bloodborne Mansion 
As the sun sets and night falls over the Bloodborne Mansion, its terrible mysteries come alive. From the elegant ballroom and luxurious bedchambers straight out of Victorian times emerge hidden dungeons, where dangerous creatures wait for your blood to keep them alive! Can you survive their rage or will you be another victim?
 Family Attractions at Ocean Park
For those who aren't so up for a fright there are still plenty of other halloween festivities to enjoy! Slip into the
Doraemon@The Halloween Movies Studio
and make yourself a star in a film making party with all the mascots, challenge your friends to the
Toxic Challenge
in a 40 metre inflatable obstacle course and finally, visit the gothic
Lolita Mansion
. Halloween wouldn't be complete without trick-or-treating. Find your child at heart in the
Pumpkin Trick or Treat Trail
, playing fun mini games and collecting candy along the way.
 Ocean Park Tickets on Klook $293 (Original Price $345)
In addition to enjoying all the Halloween festivities you'll also be able to enjoy Ocean Park's other thrilling rides and attractions. Halloween festivities will commence 2nd October until 1st November, plan ahead with the handy calendar that outlines the days that attractions will be open. (Please check with Ocean Park for individual attraction opening hours).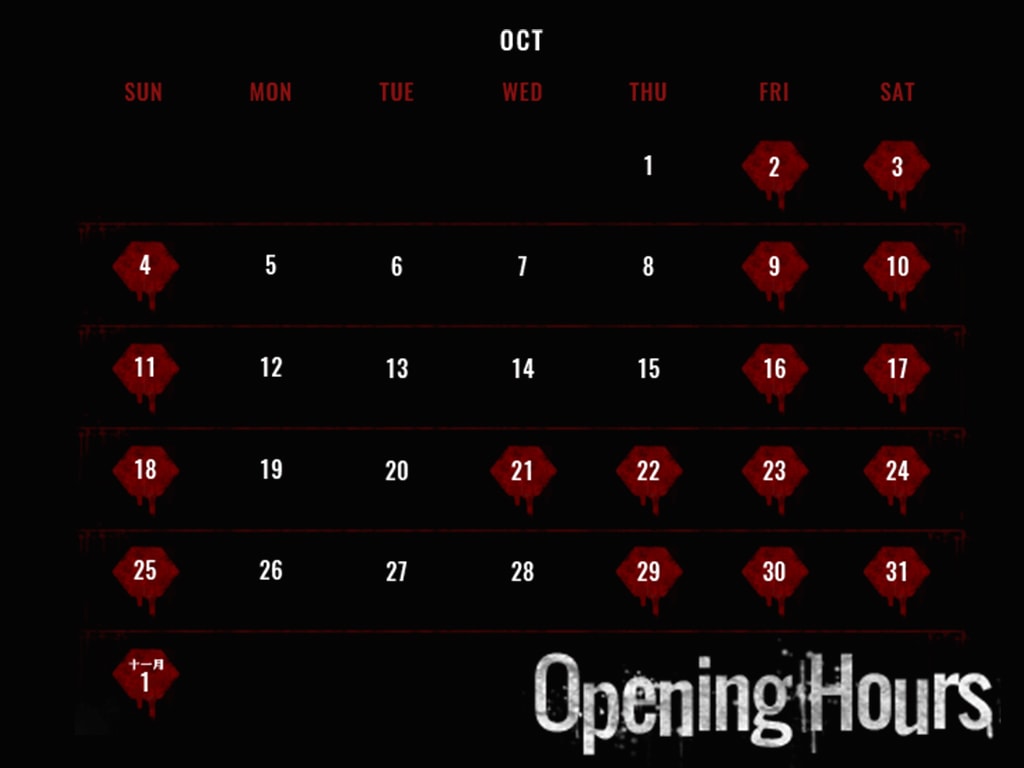 All Images Sourced from Ocean Park