Discover the secrets of Tokyo DisneySea!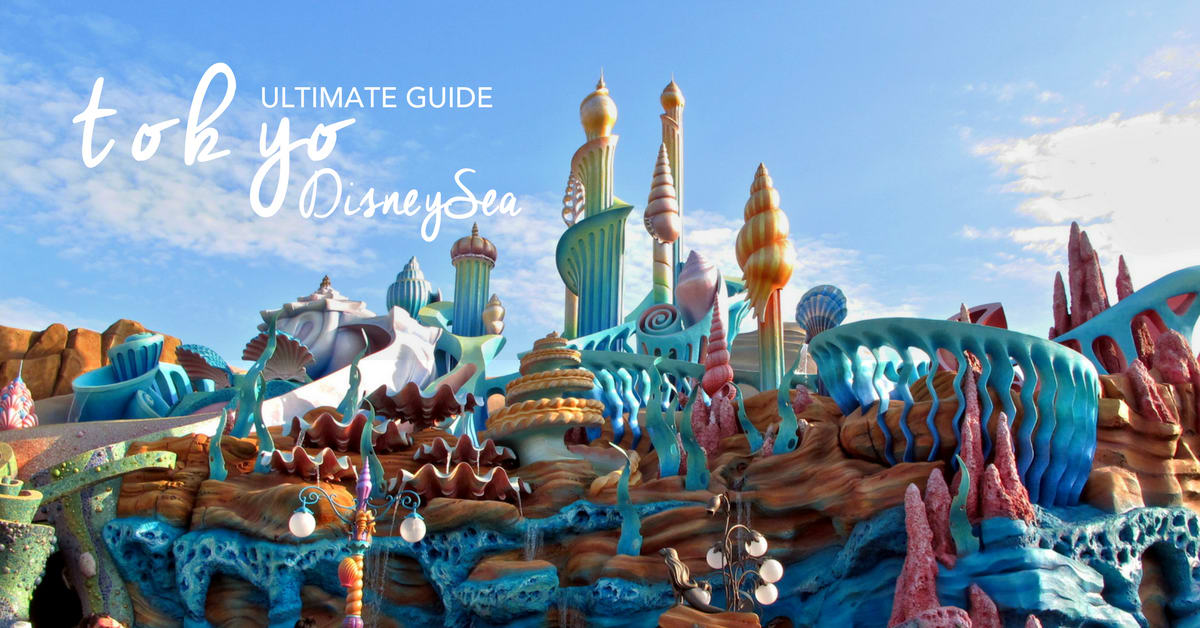 Tokyo DisneySea may have a reputation for having a more 'grown-up' theme, but the Disney charm is still very much alive in its thrilling rides, nautical-themed attractions and intricate decor. There's only one DisneySea in the entire world but many Disney fanatics claim it is also the best Disney park!
Here's the lowdown on what makes this park so special and how you can maximize a day at Tokyo DisneySea!
1. About Tokyo DisneySea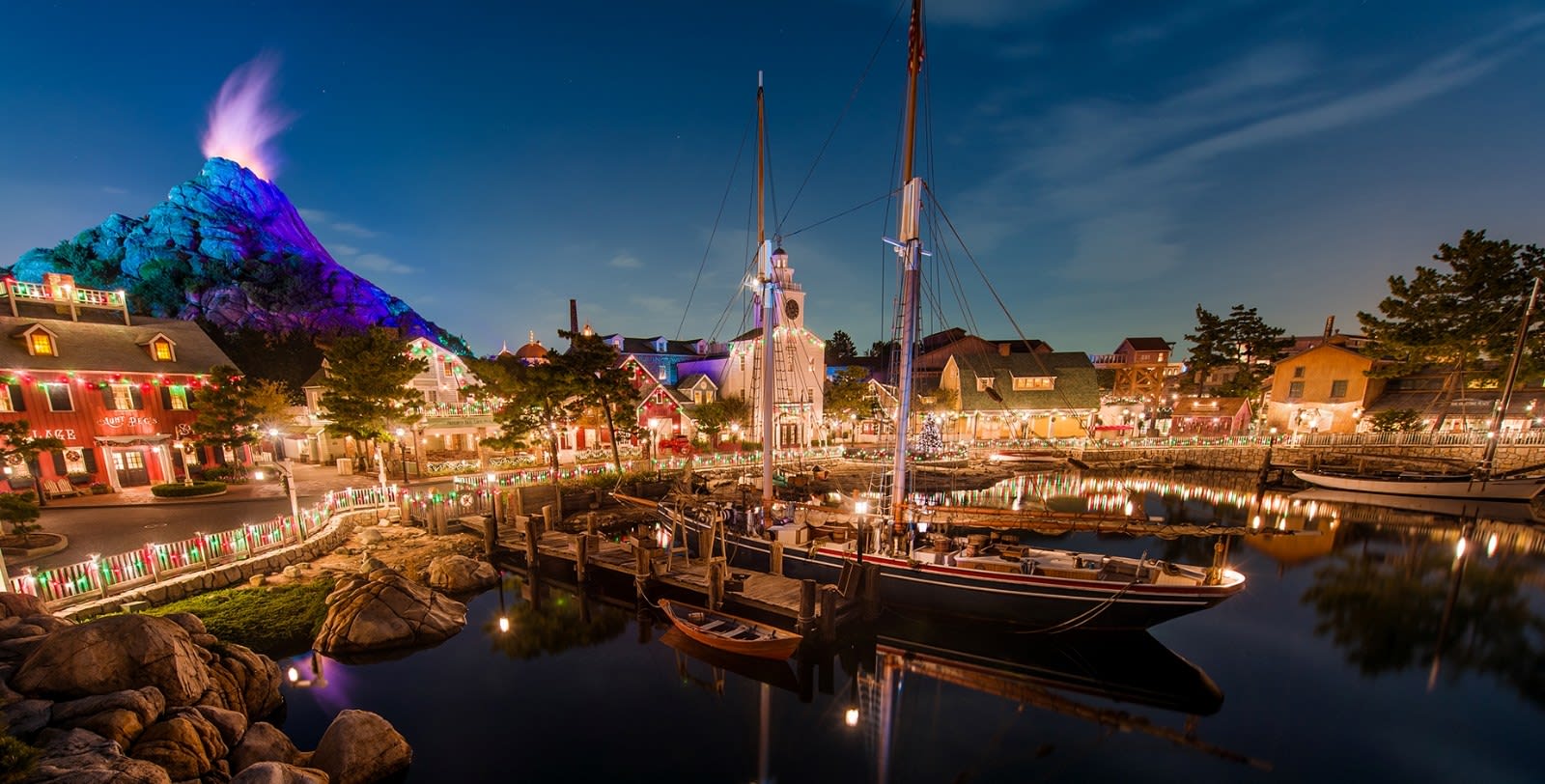 Source
There are seven themed lands, or 'ports of call' that make up Tokyo DisneySea. They are Mediterranean Harbor, Mysterious Island, Mermaid Lagoon, Arabian Coast, Lost River Delta, Port Discovery and American Waterfront.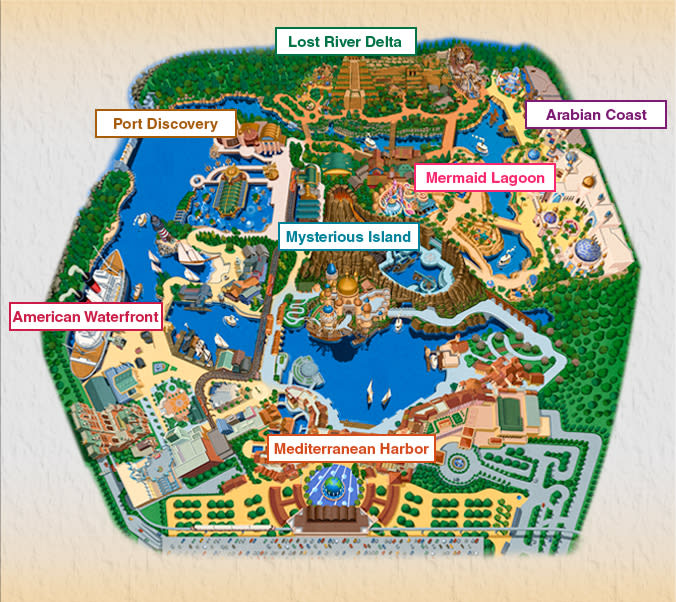 Source
Often considered the crown jewel of Disney Parks, the distinctly different Tokyo DisneySea is a nautical-themed park inspired by sea myths and legends. Compared to its counterparts, Tokyo DisneySea caters to a more grown-up audience with wilder thrill rides, alcoholic beverages and extravagant, detailed visuals and decorations.
You can find a detailed map of Tokyo DisneySea on the website.
What else is it about DisneySea that makes it different from all the other Disney parks in the world? Check out our article on reasons why Tokyo DisneySea is truly one of a kind.
2. Tokyo DisneySea Opening Hours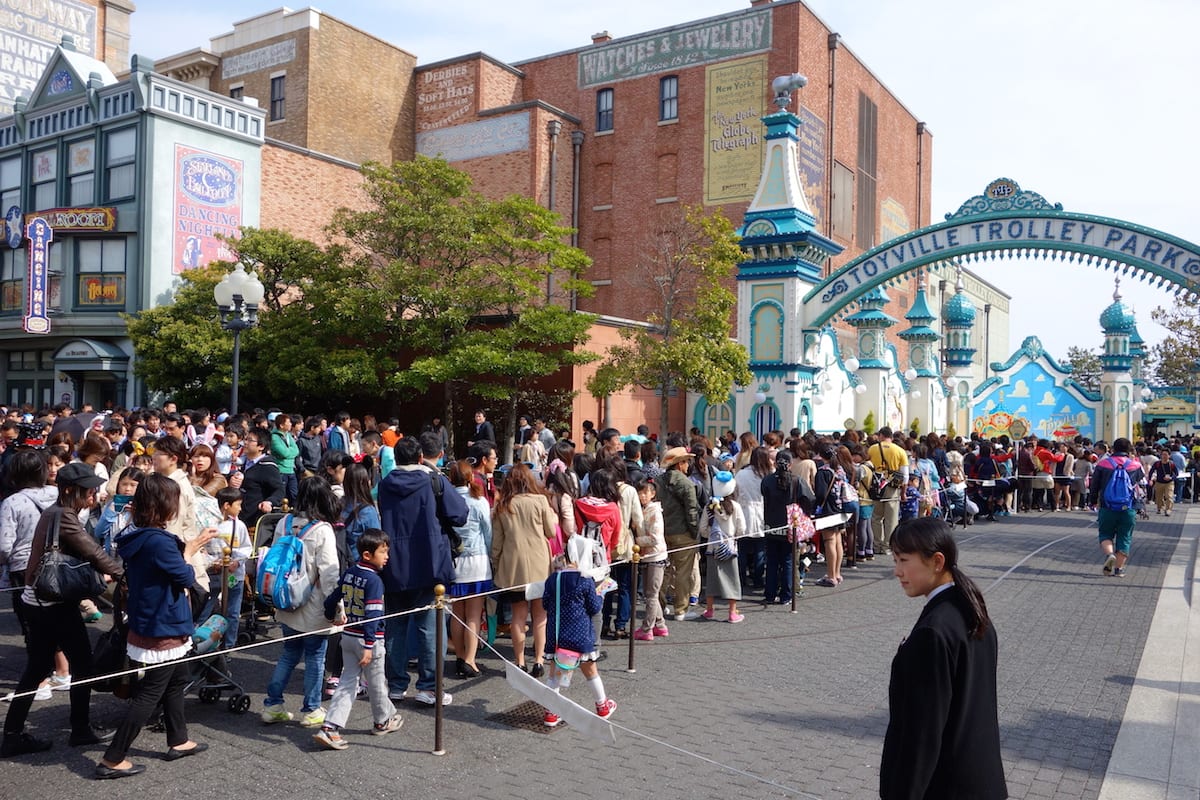 Source
The park's operating hours are typically from 9am till 10pm daily. However, it may differ on certain dates and special holidays. To be sure, you can check beforehand on the park's website.
Due to DisneySea's popularity, you can expect to find queues forming hours even before the park gates open. So, do allow yourself ample time to get to the park so you can be there early if you want to maximize your day at DisneySea.
If you are a guest at one of Tokyo Disney Resort theme parks' hotels, however, you're entitled to 'Happy 15 Entry' privileges. You can enter certain areas of the park 15 minutes before regular park opening time. This allows you access to designated attractions, stores for shopping or in obtaining a FastPass ticket before everyone else.
3. Where To Buy Tickets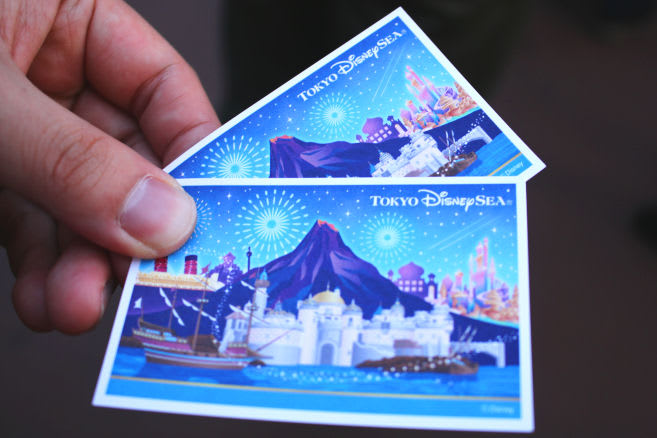 Source
There are a few ways you can get your hands on DisneySea tickets. For the most convenient, hassle-free and straightforward way, you can get your 1-Day Pass or 2-Day Pass from Klook. You can enjoy instant confirmation privileges and best price guarantee!
You can buy on-the-day tickets as well at the park's ticket booths. However, it can be risky as they may deny sales if the park is at high capacity. Besides that, you can also get tickets online from the Tokyo Disney Resort official website. Official Tokyo Disney Resort hotel guests can get tickets at the hotel and be guaranteed admission even during peak and restricted periods.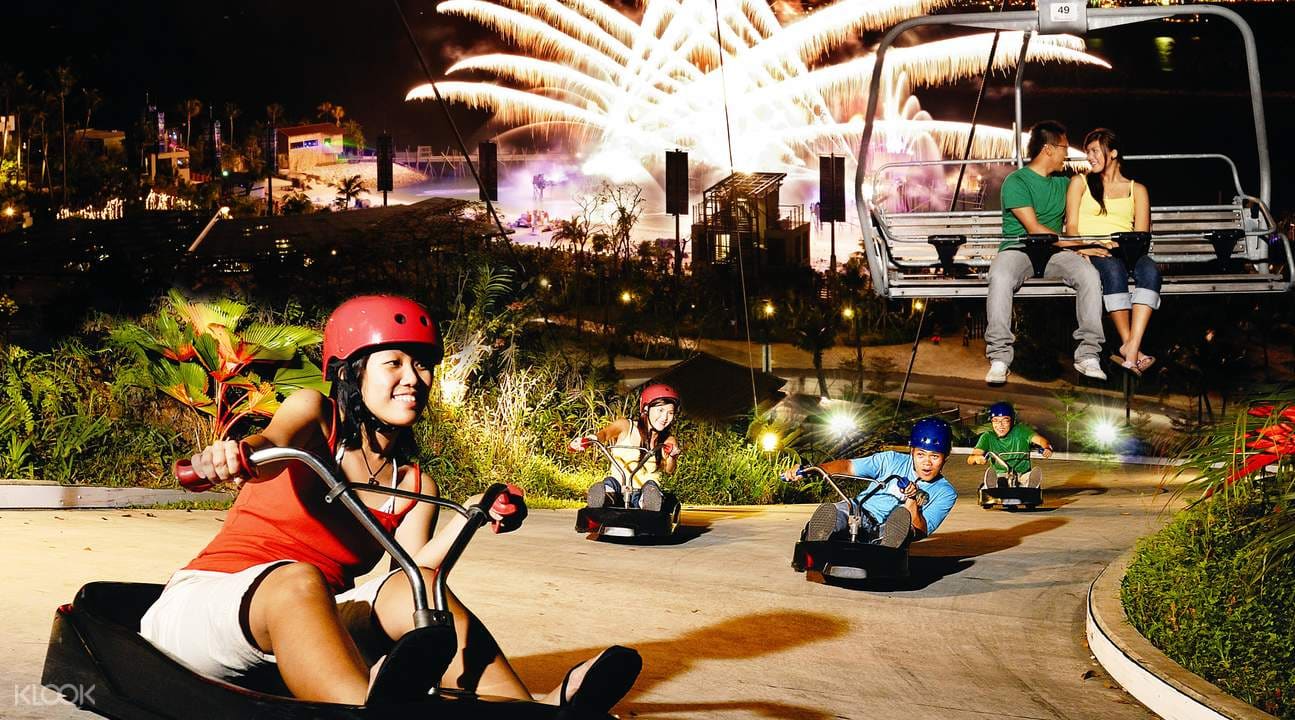 Source
Tickets to the park can also be purchased beforehand in select Disney Stores in Japan or from tickets machines in Family Mart and Lawson Convenience Stores. The only tricky part about the ticket machines from Family Mart and Lawson is that they're in Japanese only!
4. Best Time To Visit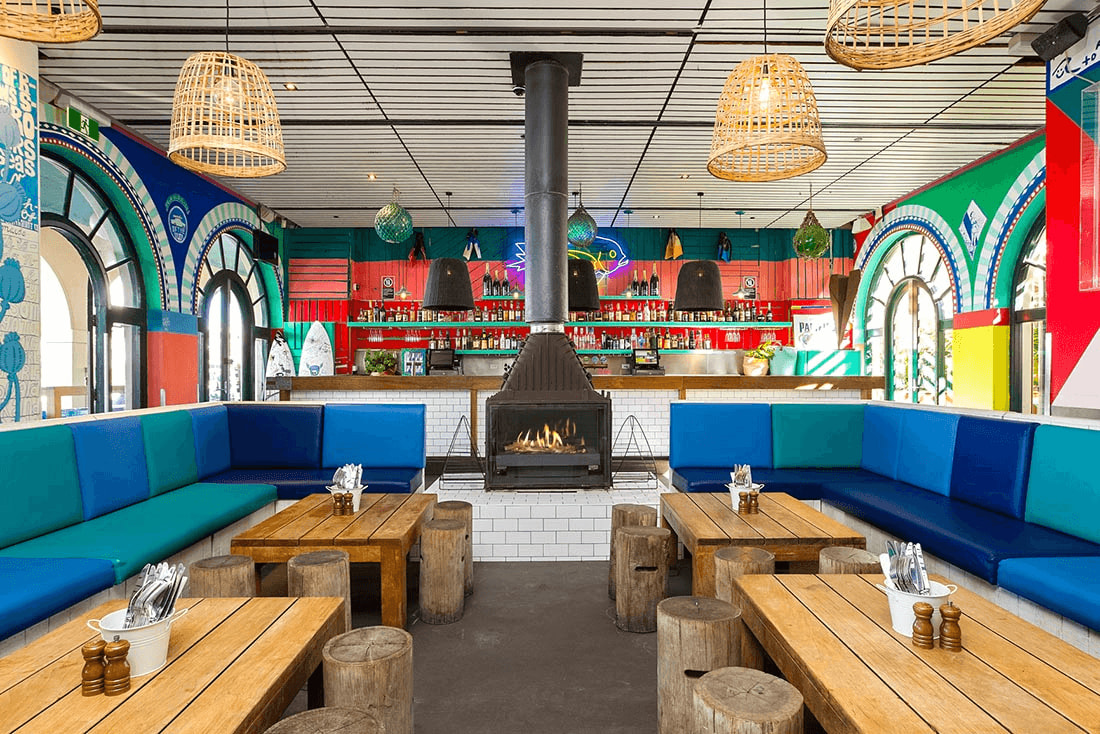 Source
As expected of one of the world's most visited theme parks, Tokyo DisneySea receives a large number of crowd all year round. You'll almost never see an empty park at DisneySea and even its low seasons are busier than most other parks.
Taking into account public holidays, weather and other factors, the ideal time to visit DisneySea are before or after Golden Week (early April or late May). During this time, summer hasn't begun yet either so you can spend the day at the park comfortably.
Major Japanese public holidays are the busiest times like New Year's (end of Dec to early Jan) and Golden Week (end of April to early May) and other school holidays. For a full list of Japanese school holidays, refer to this list. For the best way to gauge the volume of the crowd and the ideal time for you to visit the park, this crowd calendar is super handy!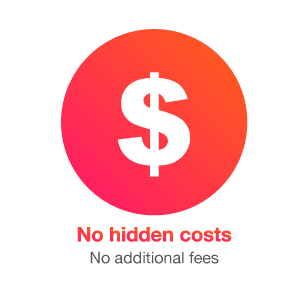 Source
If you're not too bothered by the crowd, however, special holidays are great for catching limited, seasonal events. Halloween and Christmas are especially popular among visitors. The park is extra festive with extravagant decorations and plenty of special entertainment in tow.
Don't stress too much if you're aren't able to find the perfect date to visit the park. Just remember that you're in Tokyo DisneySea and it's hard to have a terrible time there!
5. Top Attractions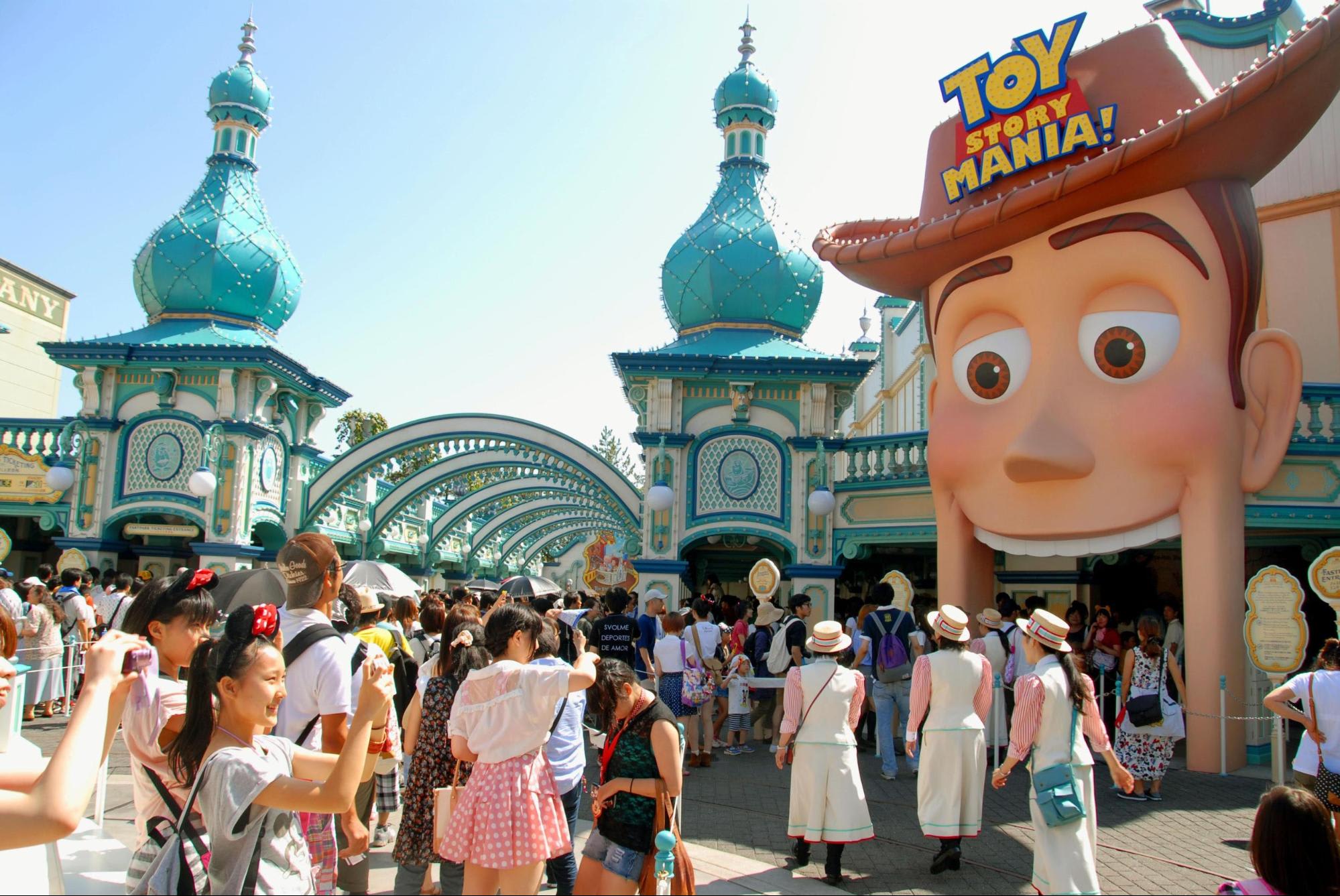 Source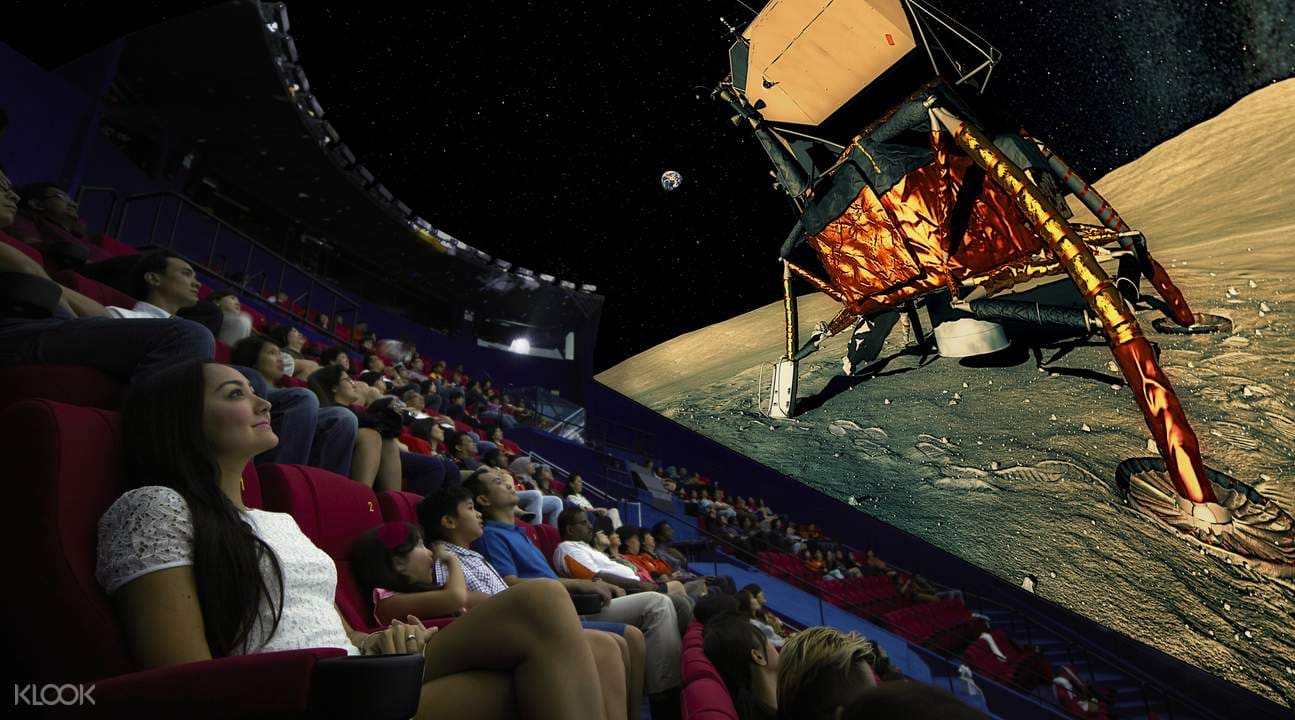 Source
In Tokyo DisneySea, Toy Story Mania! is easily one of the most popular attractions in the park. FastPass for this ride runs out very quickly, if not the fastest. Journey to the Center of the Earth has also been said as one of the best thrills rides in DisneySea for its intricate decorations and themes.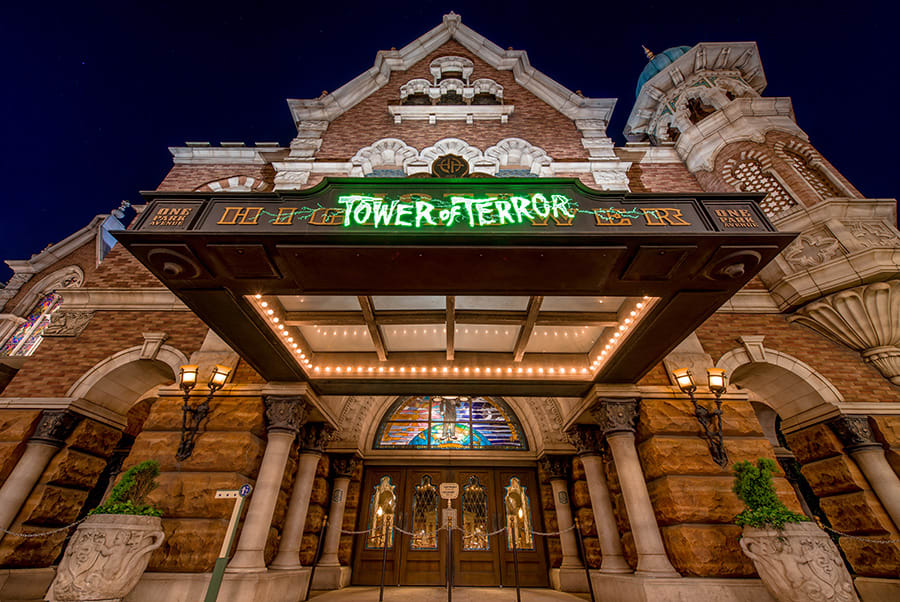 Source
Besides that, Tower of Terror is also one of the top DisneySea attractions. With elaborate decorations starting from the queue, it's no wonder that it's a fan favourite. Other must-try attractions include Sindbad's Storybook Voyage, Raging Spirits, Indiana Jones Adventure, Aquatopia and more.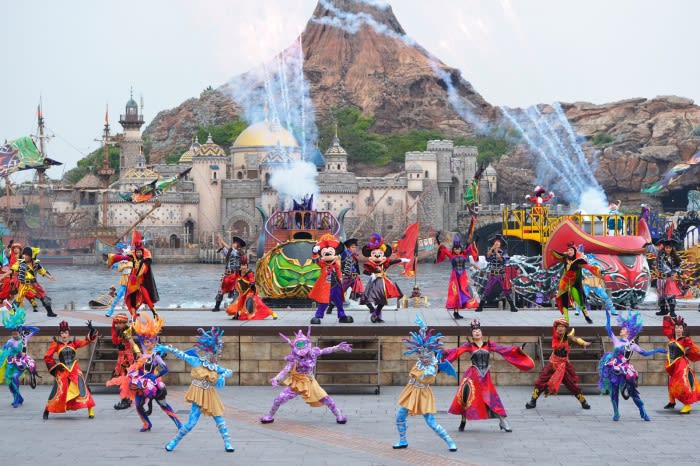 Source
Tokyo DisneySea will also be celebrating Halloween this coming September with Disney villains like Maleficent from 'Sleeping Beauty', who will be taking over the Mediterranean Harbor with Mickey and friends for a special parade called "The Villains World". In this special parade, we'll see the Disney villains taking the leading role for an interesting performance!
To discover more top attractions and all about the 7 ports of call in Tokyo DisneySea, look out for an upcoming article on Klook that gives you the lowdown of it all.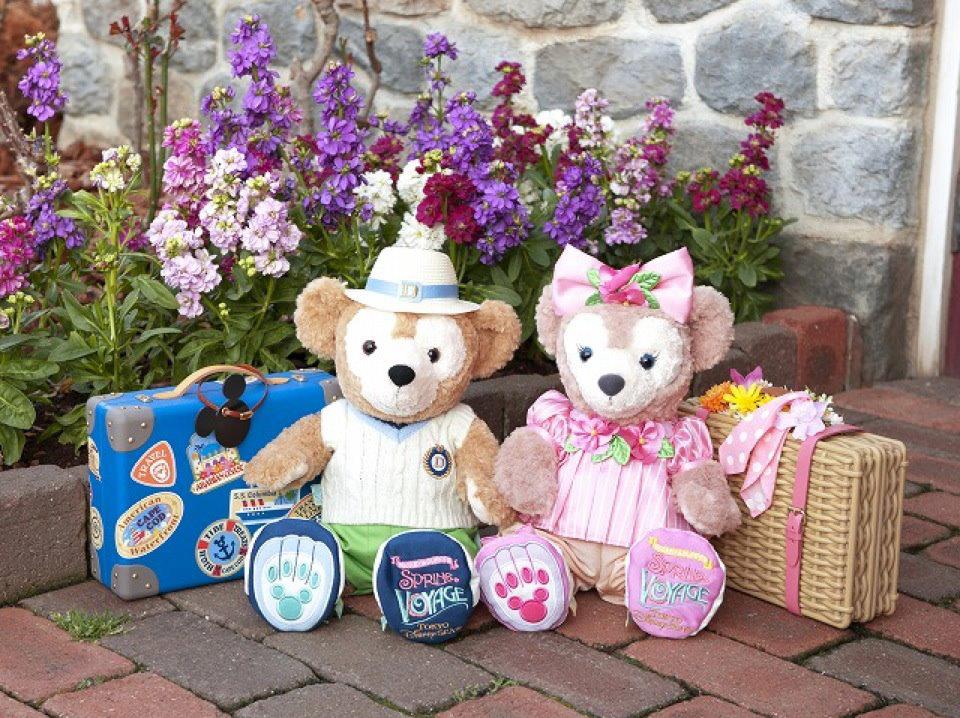 Source
Tokyo DisneySea is also the park where you'll find that Duffy is more popular the Mickey! Duffy is Mickey's stuffed bear companion and his fluffy pink companion, Shellie May is equally as cute. Duffy souvenirs can only be found in DisneySea and not in Tokyo Disneyland.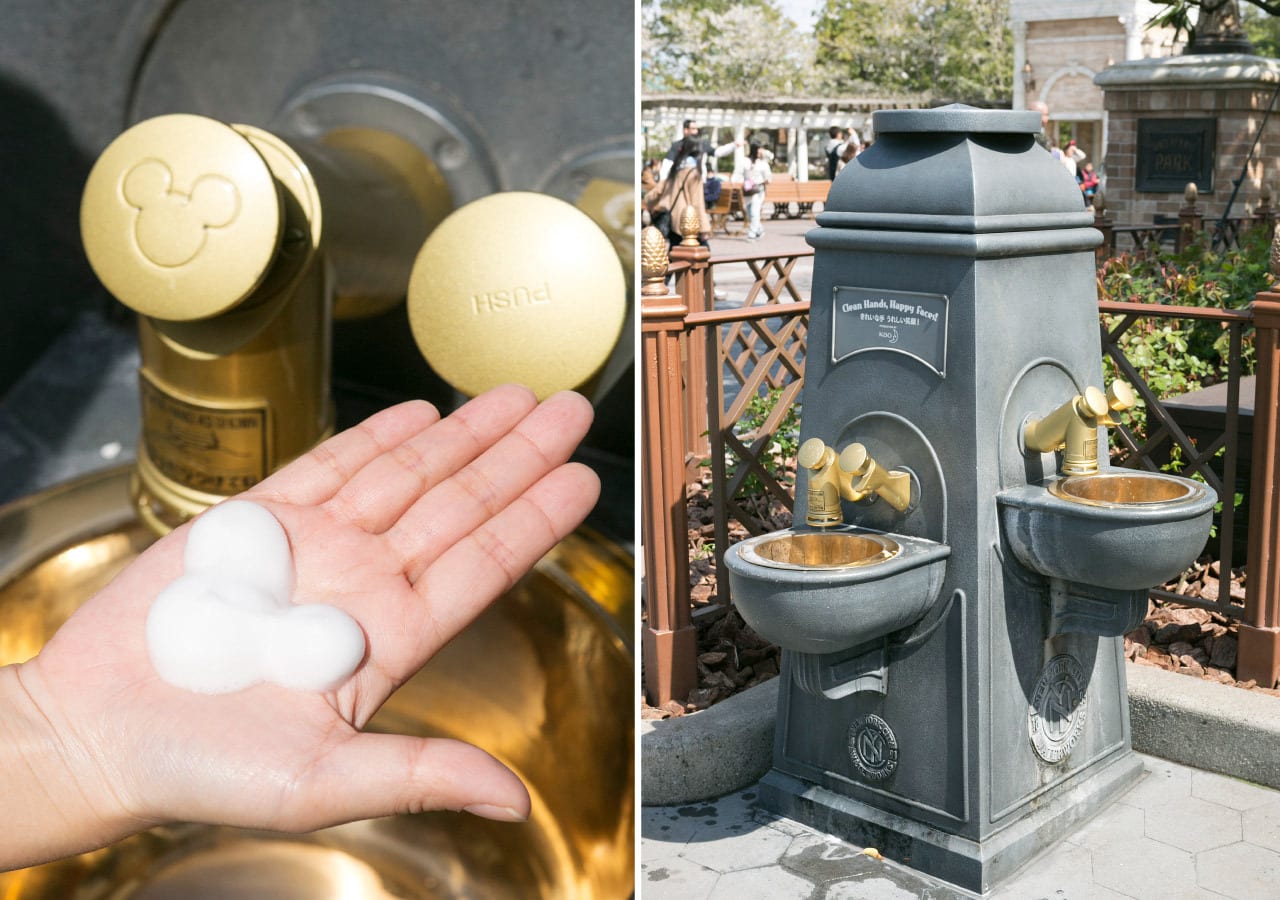 Source
Also, make sure you look out for the hand-washing stations at the park. They feature a soap dispenser that releases Mickey Mouse-shaped soap foam when a button is pushed. Only Disney can make washing hands fun!
6. The FastPass System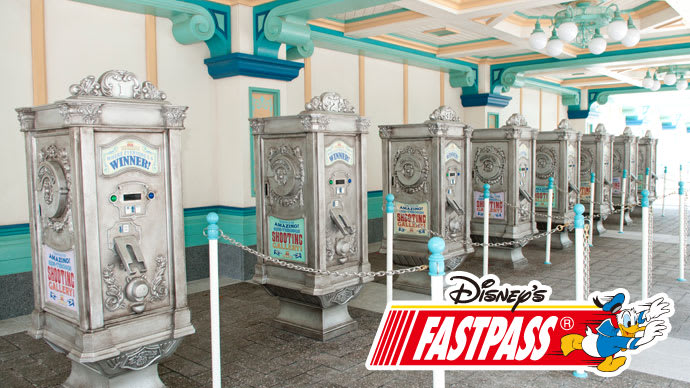 Source
The lines to the rides at DisneySea can get very long, with popular ones having waiting times upwards of 2 hours. Hence, like other Disney Parks, DisneySea has the FastPass system in place as well to help visitors minimize waiting time and it's free to use for everyone.
With the FastPass, it allows you to jump to an express queue (for selected attractions) between a stipulated time. You can claim your FastPass by scanning your entrance ticket, picking the attraction you want and the specific time slot that is available. You just have to be in the queue at the return time window on your FastPass. So, in the meantime, you can maximize your time and go on other rides.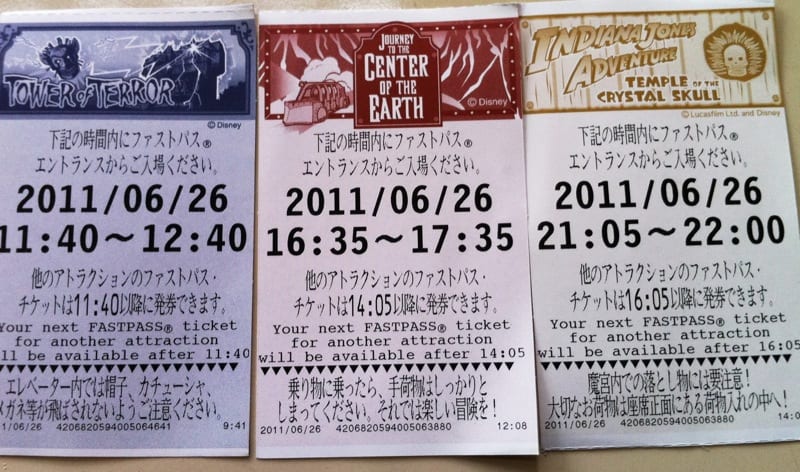 Source
However, due to the large crowd and limited quantity of FastPass tickets given out daily in DisneySea, they run out very fast. There's usually a queue already to get the FastPass tickets right when the park opens. So, plan your FastPass strategy wisely!
After a FastPass has been issued, to be eligible for the next FastPass, you have to wait for your return time to start or two hours after receiving your previous Fastpass — whichever comes first. The following attractions are eligible for FastPass entry:
| American Waterfront | Port Discovery | Lost River Delta | Arabian Coast | Mermaid Lagoon | Mysterious Island |
| --- | --- | --- | --- | --- | --- |
| Tower of Terror | Nemo & Friends SeaRider | Indiana Jones® Adventure: Temple of the Crystal Skull | The Magic Lamp Theater | Mermaid Lagoon Theater | Journey to the Center of the Earth |
| Toy Story Mania! | | Raging Spirits | | | 20,000 Leagues Under the Sea |
7. Lottery System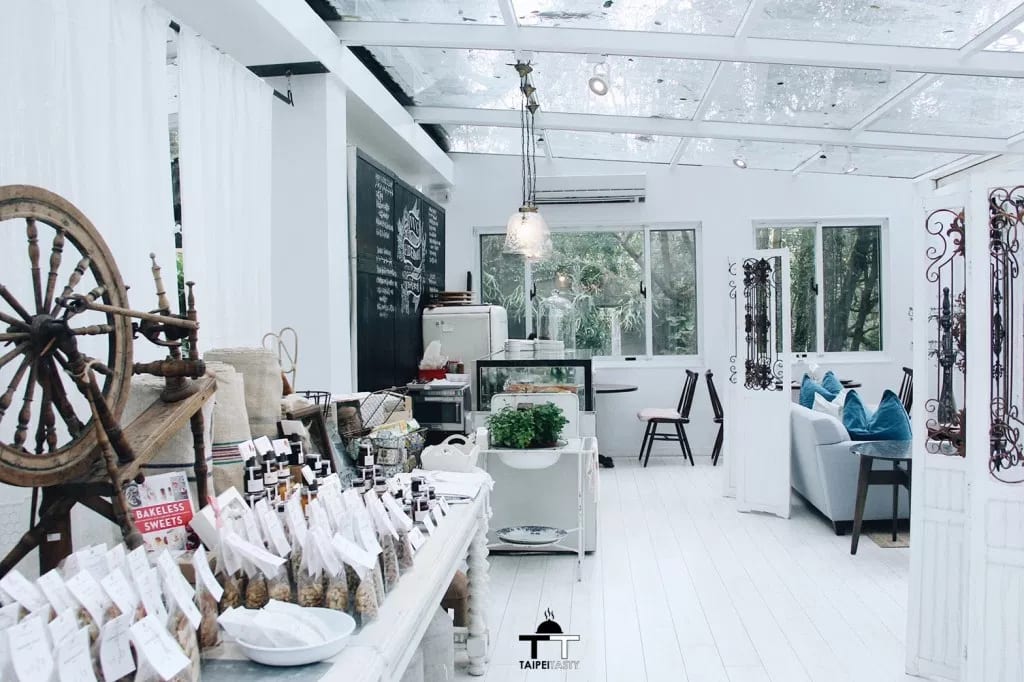 Source
Separate from the FastPass, the DisneySea lottery system is where park guests can enter the 'lottery' for a chance to watch a specific performance. The lottery machines are located in the Mediterranean Harbour. The lottery system is to give all guests a chance to watch shows that have limited seating even if they've arrived at the park later in the day.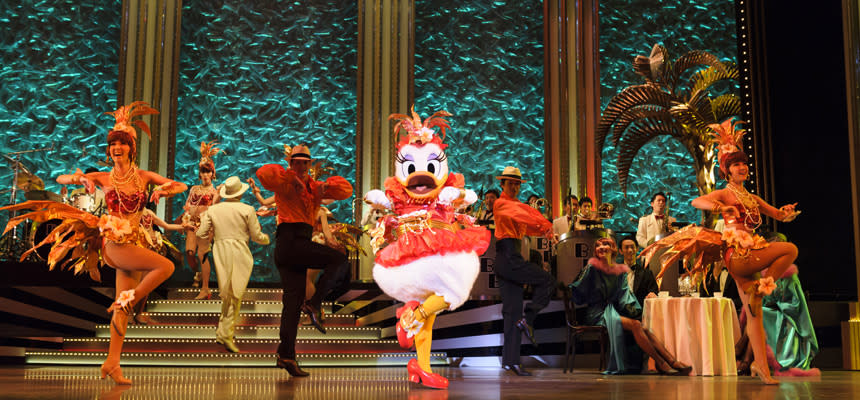 Source
In Tokyo DisneySea, Big Band Beat is the only show which uses the lottery system. However, you can still catch the show even if you didn't win the lottery. Simply queue at the standby line for a balcony seating. Besides that, you don't need to enter the lottery if it's the first performance of the day.
8. Transportation within the park
From Venetian gondolas to an elevated railway system and steamer line, Tokyo DisneySea continues to wow visitors with the park's own transportation within the park.
8.1 Venetian Gondolas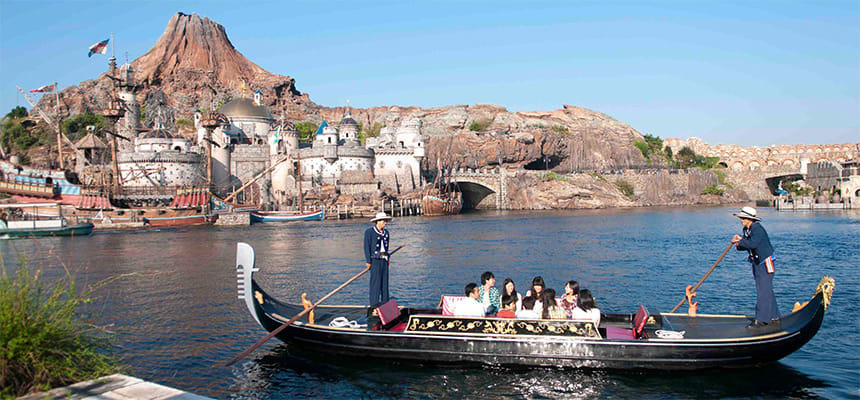 Source
Just like a scene out of Venice, the Venetian gondolas at Palazzo Canals are huge hits with the park visitors. Made even more entertaining by the jovial gondoliers, the view from the gondolas after sunset is absolutely stunning.
8.2 DisneySea Electric Railway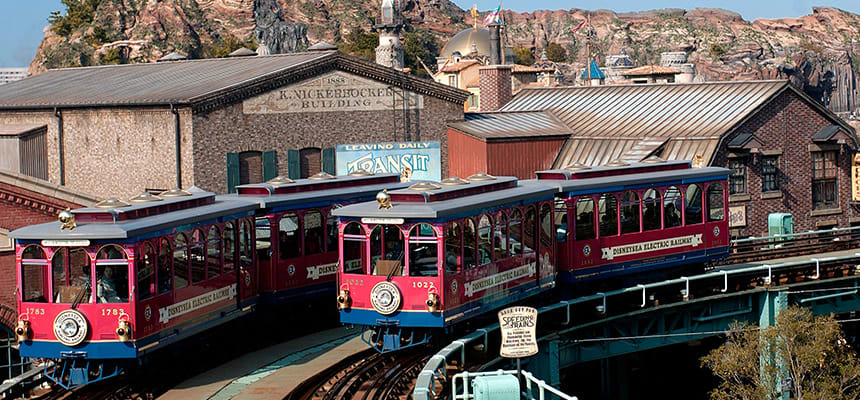 Source
Hop aboard the elevated railway ride if you'd like to catch a breather from all the walking at the park. It's a relaxing and scenic way to Port Discovery with a great view of American Waterfront down below.
8.3 Big City Vehicles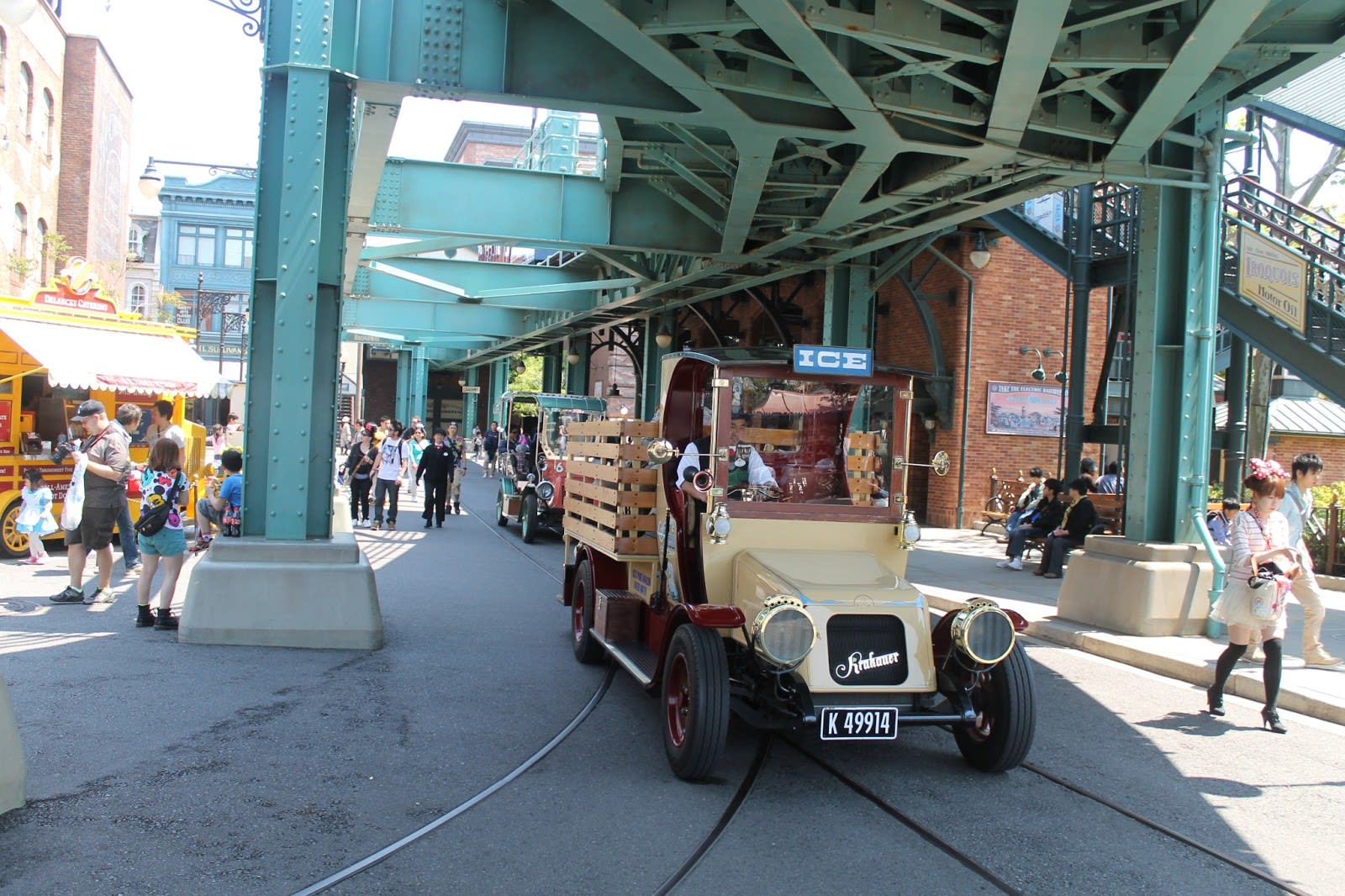 Source
Get a feel of what it's like in the 20th century in one of the Big City Vehicles. Ride across American Waterfront from Cape Cod to New York Harbor or vice versa. The different models from the limousine to paddy wagon, delivery truck and more certainly add to the truly unique DisneySea experience.
8.4 DisneySea Transit Steamer Line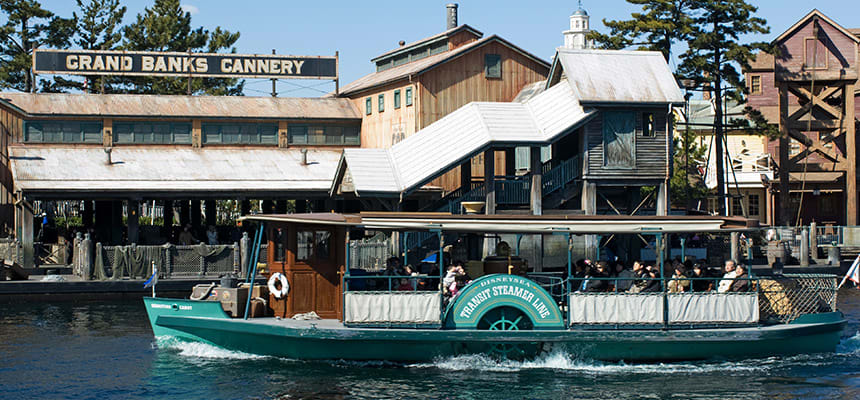 Source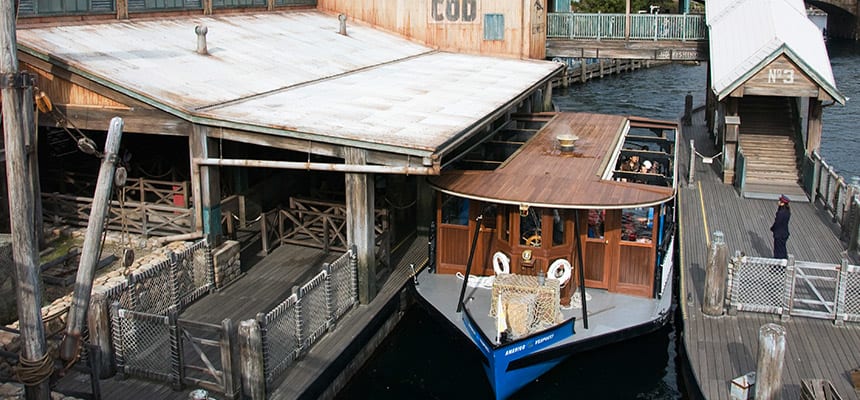 Source
If you want to slow down and soak up the gorgeous view of the park, the DisneySea Transit Steamer Line is a great option. With routes from Mediterranean Harbor to Cape Cod and Lost River Delta, it's a great way to travel around the park.
9. Food in Tokyo DisneySea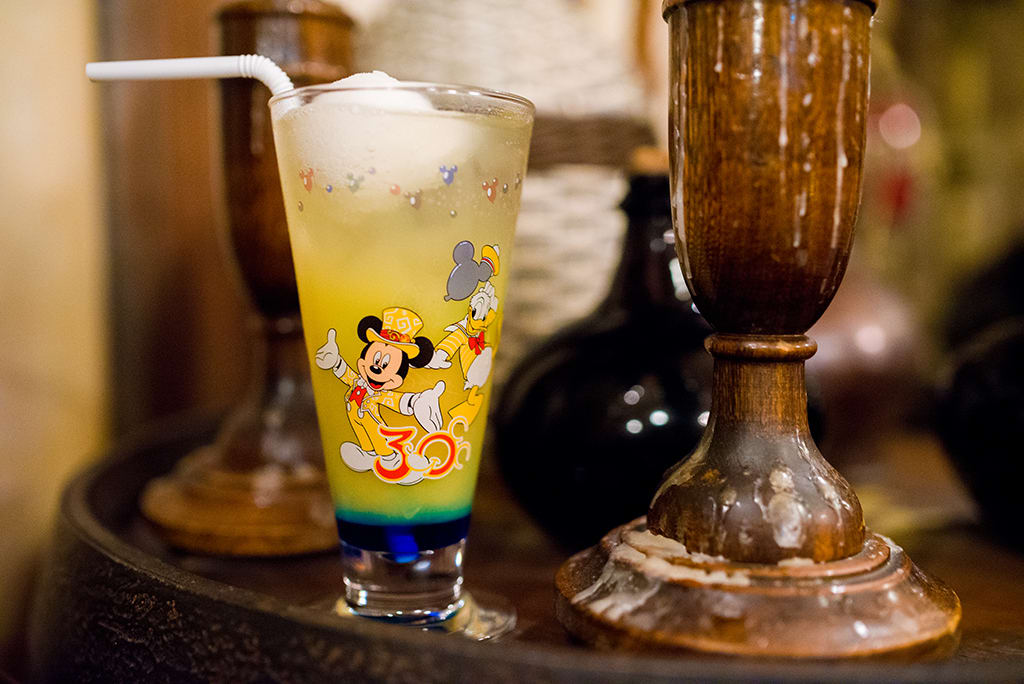 Source
Japan doesn't mess around when it comes to food and this extends to Tokyo DisneySea as well. Many say that DisneySea has the best food compared to all other Disney parks and caters to a more mature palate. It is also one of the very few Disney parks that serve alcoholic beverages! They're not just serving regular ol' pints of beer either, but a mix of fun cocktails at kiosks to fine selections of liquor at the elegant Teddy Roosevelt Lounge.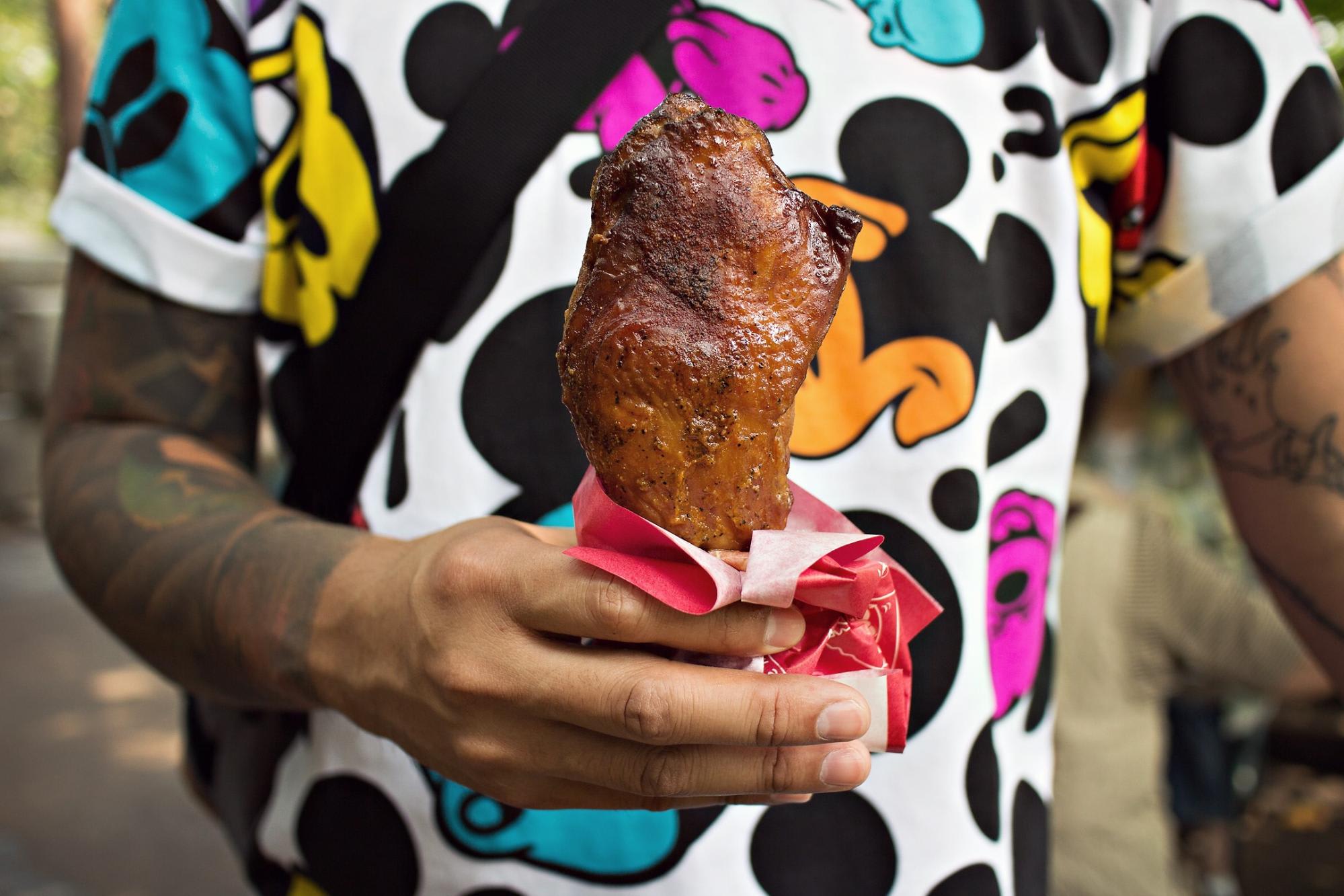 Source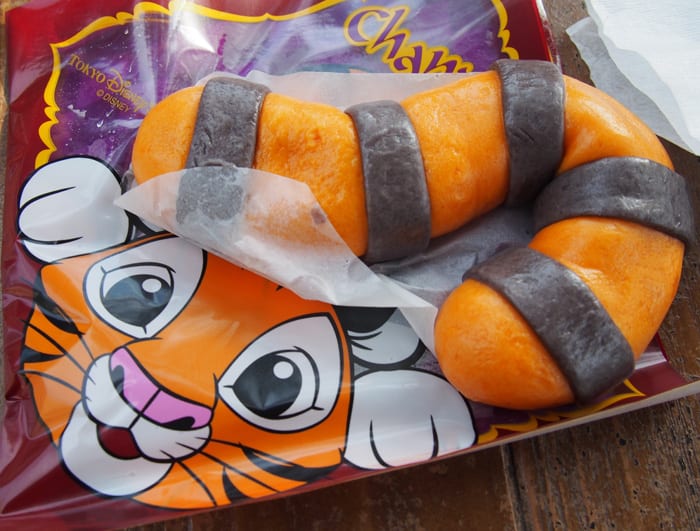 Source
As for the dining experience, you can enjoy an exquisite fine dining experience at the luxurious Magellan's or a hearty meal at one of the sit-down restaurants. There are also plenty of fun, delicious snacks to munch on throughout the day like caramel & banana sweet fried burrito, Little Green Alien mochi, the Chandu Tiger Tail bun, the classic Disney turkey leg and the list goes on.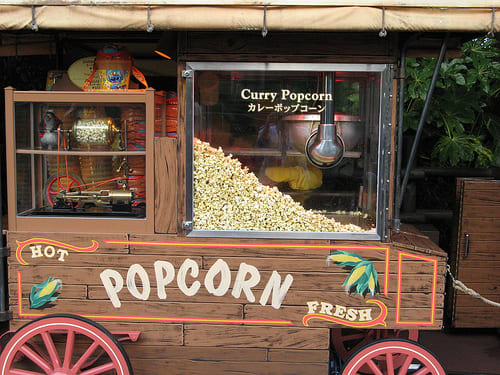 Source
But of course, a day at the Disney park isn't complete without popcorn! At DisneySea, you can find all sorts of flavours like soy sauce & butter, curry, honey, cappuccino and more. If you're lucky, you might even be able to try some of their seasonal flavours.
10. Getting connected in the park
Unfortunately, there's no free public WiFi in Tokyo DisneySea. To make sure that you're always connected, get a 4G WiFi device from Klook.
The park has a web app with information on waiting times of standby lines for all the attractions in real time. You can only be access the web app when you're in the park. Make sure to enable GPS location services on your phone and use it on Chrome for the translation feature.
Plus, if you're not connected, how else are you going to update your social media and make everyone jealous of your awesome time at DisneySea?
11. Where to stay near DisneySea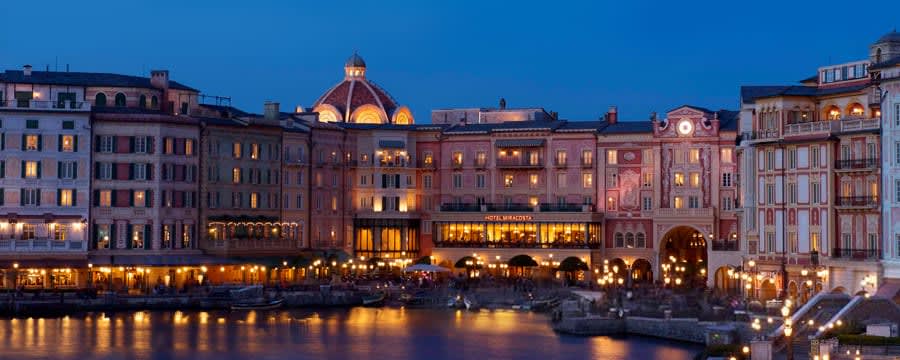 Source
There are endless of choices of hotels in and around Tokyo and it all depends on your budget. For convenience, you can consider one of the 3 Disney hotels, 6 official hotels or other partner hotels close to the park. Disney hotels are on-property owned by the park while official hotels are on-property but are owned by other companies. Partner companies, on the other hand, are owned by other companies which located in the vicinity of the Tokyo Disney parks.
For an in-depth look at the hotels in and around Tokyo Disney Resort, read our accommodation guide.
For guests who are staying at Tokyo Disney Resort theme parks' hotels (Disney Ambassador Hotel, Tokyo DisneySea Hotel MiraCosta, Tokyo Disneyland Hotel), they're entitled to 'Happy 15 Entry' privileges like entering the park 15 minutes before regular park opening time. Other perks include complimentary ride on the Disney Resort Line monorail and shuttle bus service on the Disney Resort Cruiser.
12. How to get to Tokyo DisneySea
Known for having efficient and excellent public transport, getting to Tokyo Disney Resort isn't much of a trouble. The best way to get to the park is by the train or bus.
12.1 Train
Depending on which part of the city you're coming from, you can get to Tokyo Disney Resort on the JR Keiyo Line or JR Musashino Line, stopping at the Maihama Station. From there, get on the Disney Resort Monorail from the Resort Gateway Station that is adjacent to JR Maihama Station. You'll reach Tokyo DisneySea at the third stop, Tokyo DisneySea Station.
It's also worth looking into a JR Rail Pass if you're going to be commuting around Japan for an extended period of time. It's the most convenient and economical way with coverage all over Japan and you can take rides on the majority of all JR railways, local buses, and even the Miyajima Ferry. There is 7-Day , 14-Day and 21-Day passes available from Klook.
12.2 Bus
One of the ways to get to the park by bus is to catch one at Shinjuku Station that goes to Tokyo Disney Resort. You can also find other buses with scheduled trips to the Resort from Tokyo, Kawasaki, Yokohama and more. For a detailed guide and scheduled, take a look at Tokyo Disney Resort's bus guide.
However, do note that by taking the bus, you're on a stricter time schedule and you would have to plan your time more accordingly.
For more details and options on getting to the park, take a look at Tokyo Disney Resort's transport guide.
Be part of Tokyo DisneySea's mythical world!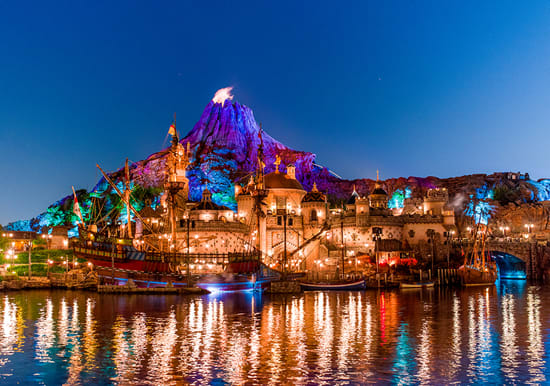 Source
Step into the enchanting world of Tokyo DisneySea and all your worries will melt away. With secrets waiting to be discovered at every corner, the only thing between you and your greatest Disney adventures is your magic ticket!