Klook Android Instant App Launched
Featured in Google 2017 I/O alongside top App developers worldwide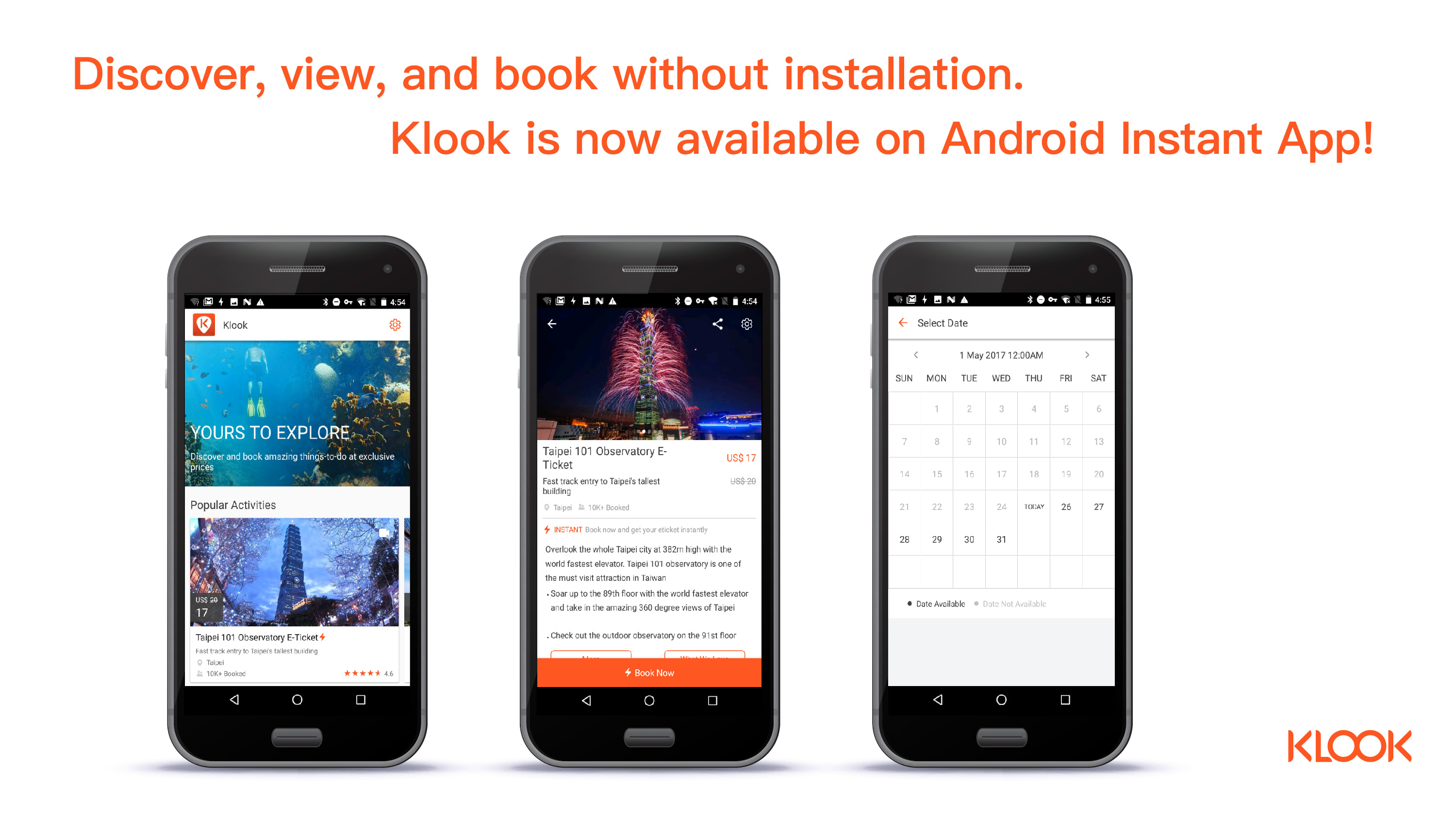 (Hong Kong) – Klook, APAC's largest attractions, tours, and activity booking platform has announced the launch of its Android Instant App and was featured at the Google 2017 I/O developer festival. With this newly introduced technology, android users can easily customize travel plans with Klook's award-winning app to offer one-stop booking for travel experiences without installation.
Described in the Google 2017 I/O keynote speech, the goal of Android Instant Apps is to eliminate the frictions of discovery associated with app installation. Klook along with other leading app developers worldwide across industries of travel, entertainment, and news publishing, was one of a select few to be granted early access to develop the first batch of Android Instant Apps.
"For the past few weeks, we have worked tirelessly to make Klook's Instant App possible," says David Liu, Vice President, Product and User Experience of Klook who previously served as product manager and product director in Yahoo and Tencent. "We now offer a comprehensive Klook experience from discovery, viewing, logging in, and purchasing on the Klook Instant App and we will continue to optimize with user feedback."
"We pursue any opportunity to enhance user experience; prioritizing the development of our Instant App is one example," says Eric Gnock Fah, President, COO & Co-founder of Klook. "We are excited to join the app-less future and be among the first few in the industry to offer the most innovative app-viewing experience in the Android world."
Users with Android devices of Android 6.0 or higher can now access Klook's Android Instant App by simply tapping any Klook URL in search results, social media, or online messaging.
About Klook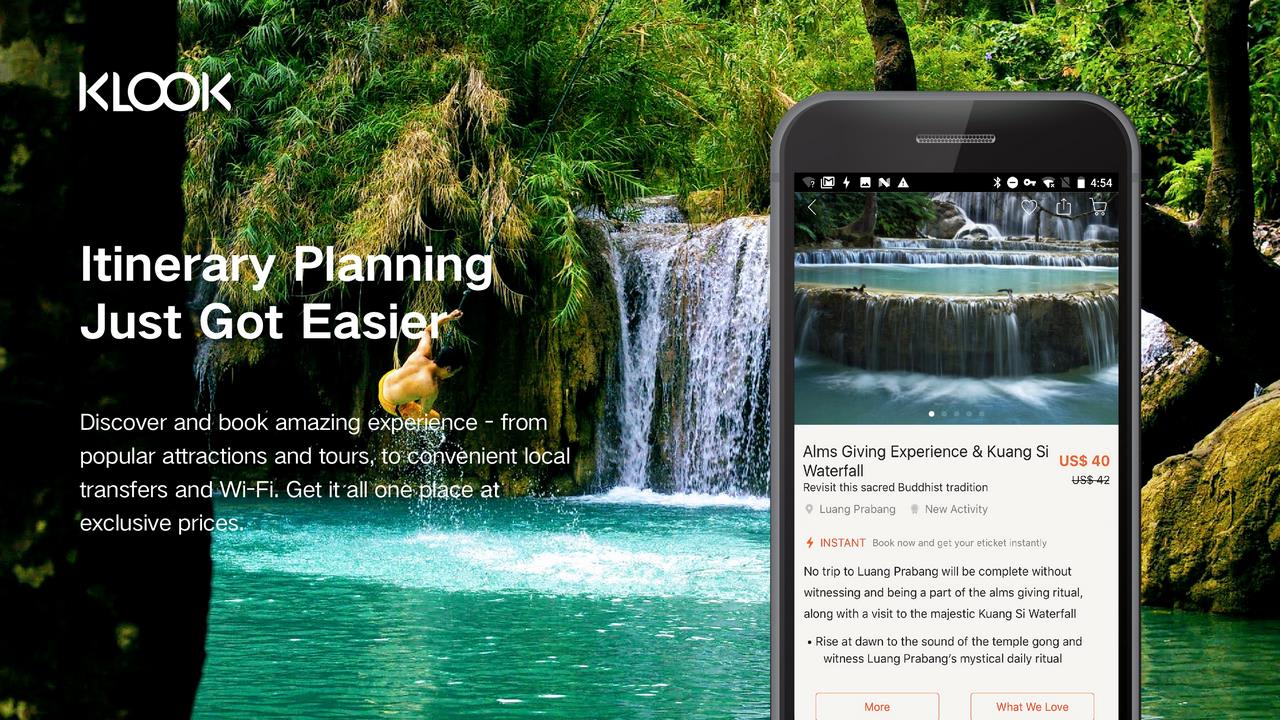 Klook is Asia's leading platform to book the best experiences wherever you're traveling at exclusively discounted prices. We inspire travelers to discover everything from adventure thrills at Tokyo Disneyland, to one-of-a-kind experiences like shipwreck diving in Bali and gourmet dining onboard Singapore cable car. Get discounts of up to 60% off by booking with ease on Klook.com or on the Klook mobile app.
For other media enquiries, please contact: 
Klook Travel 
Eleven Liu, Global PR
Email: eleven@klook.com
Tel/Whatsapp: +86-13823749606