Explore Kyushu with Ultimate Convenience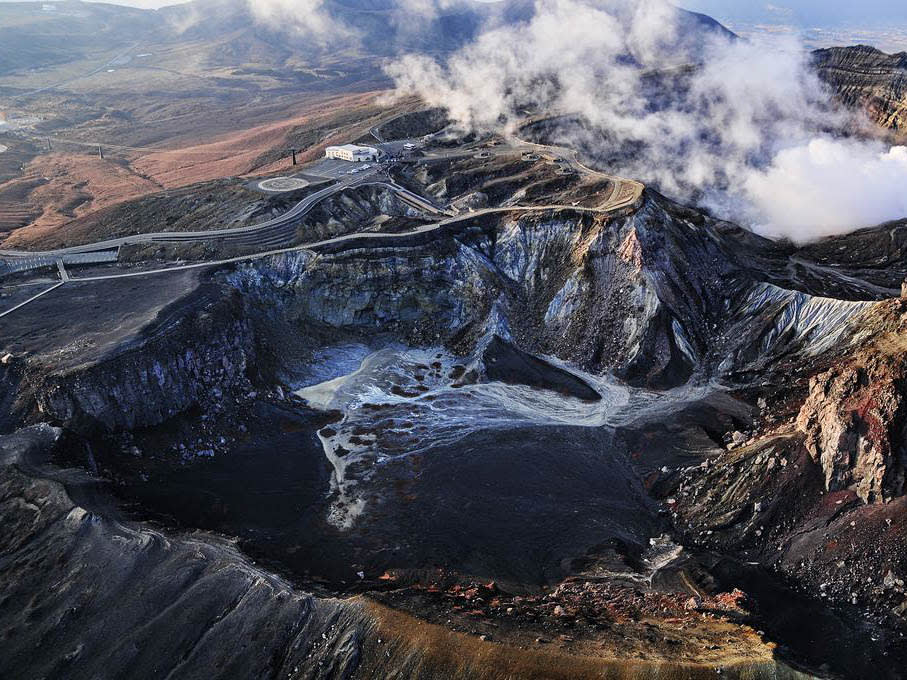 Known as the "Land of Fires", Kyushu is a mountainous island in the South of Japan famous for its active volcanoes and natural hot springs; all which surround the region's rich culture. One of the best ways to explore the wonders of Kyushu is via the Japan Rail (JR) Kyushu Rail Pass.
Below are the 4 different JR passes:
With these passes, you'll get unlimited access to all the JR trains in Northern Kyushu or all of Kyushu, except for the Sanyo Shinkansen that runs between Hakata and Kokura.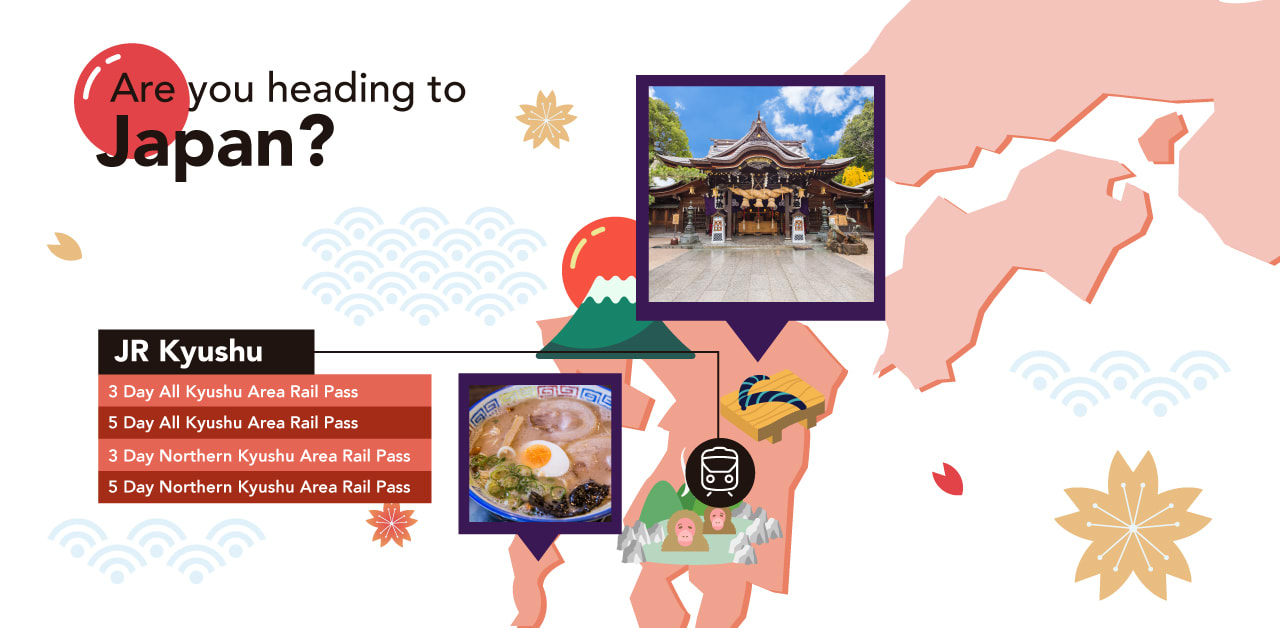 If you are completely new to the world of JR passes, click here for a beginners guide.  You might also want to check out our JR Pass FAQ.
What are the cities and trains covered under the JR Kyushu Rail Pass?
Each JR Pass caters specifically to different regions in Japan and comes with varying entitlements. It is important that you carefully plan your itinerary before deciding which JR Pass to purchase. It's also useful to note that while it is possible to cancel your JR Pass, a cancellation fee of 10% of the price of the purchased JR Pass applies, so do decide carefully!
Cities covered under the All Kyushu Area Pass: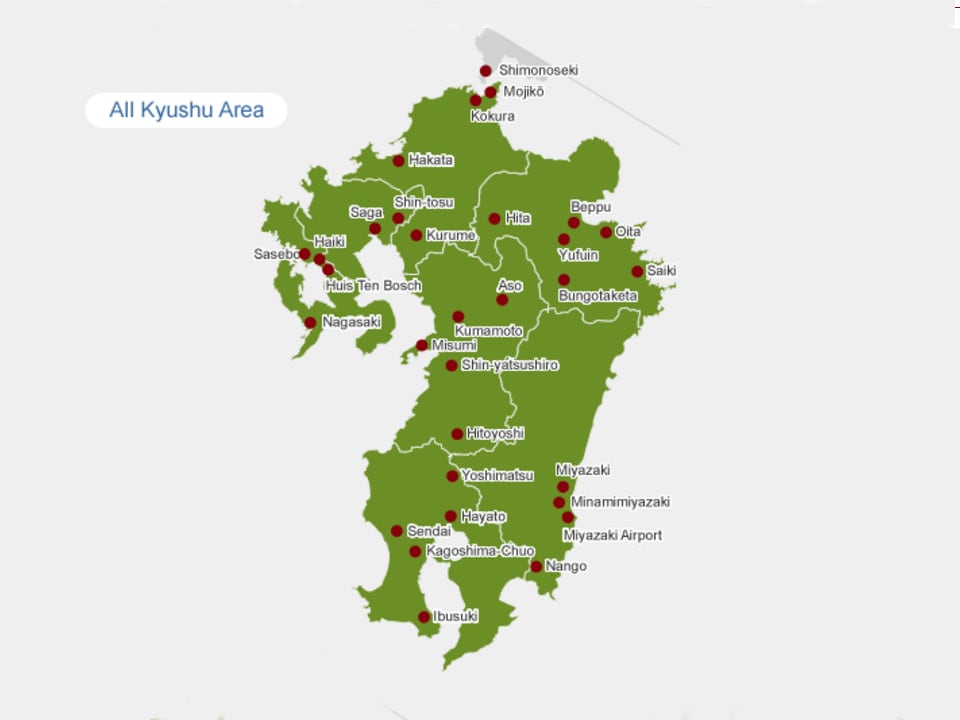 Areas covered under under Northern Kyushu Area Pass: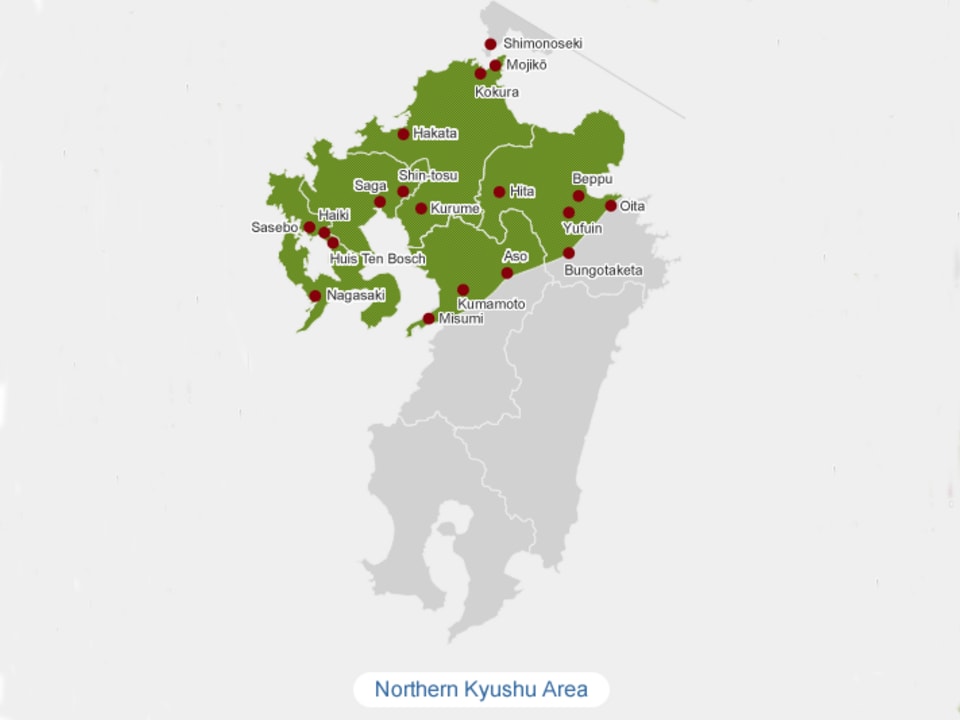 Source
The trains covered by the passes include:
Reserved and non-reserved seats for all Shinkansen (Mizuho, Sakura and Tsubame) within the designated covered area.
Reserved and non-reserved seats for all limited express trains within the designated covered area.
Local trains within the designated covered area.
For the list of all the trains covered with the pass, click here.
Difference between reserved and non-reserved seats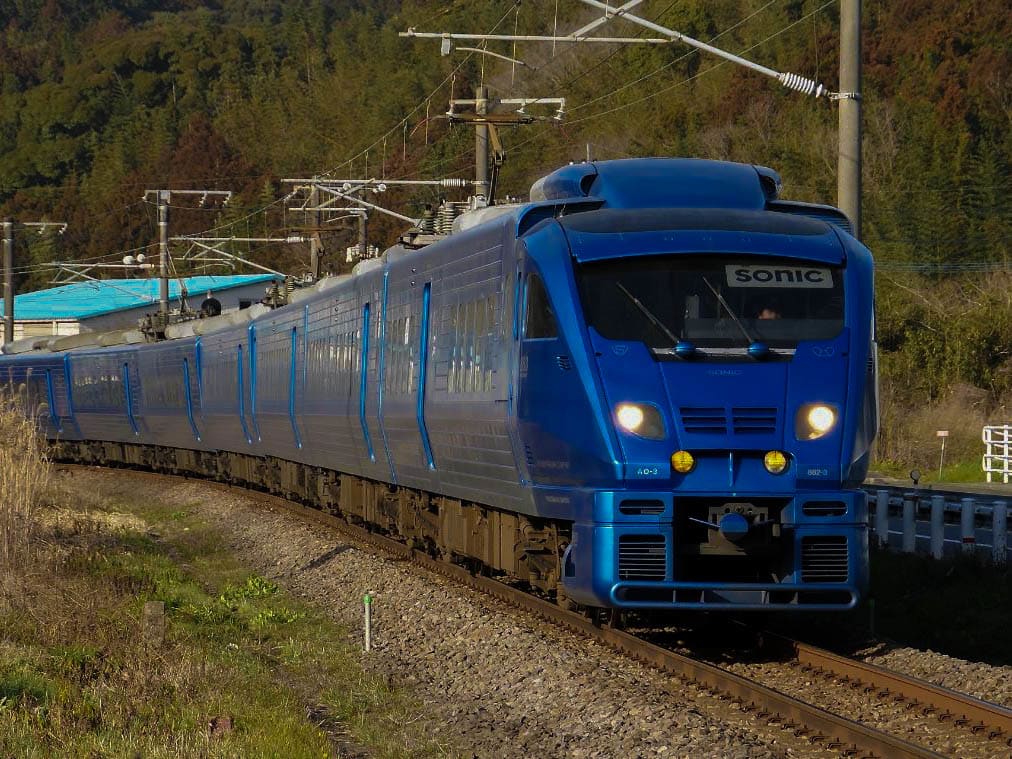 You can ensure that you get a seat on the JR trains by reserving seats for your journey. Some trains offer reserved seating, although you might have to purchase a separate express ticket to reserve the seats. For trains that don't require an express ticket, you can reserve your seats upon collecting your JR Pass.
For both Northern and All JR Kyushu Railway Passes, you can reserve seats in standard cars up to 10 times for 3-day passes, and 16 for 5-day passes. If you want to book more seats, you can do so at an extra fee. Green Car seat reservations also require an additional charge.
The seat bookings can only be done once you have arrived in Japan. You can make your reservations at any JR station or travel centers in Kyushu.
Where are the different exchange points?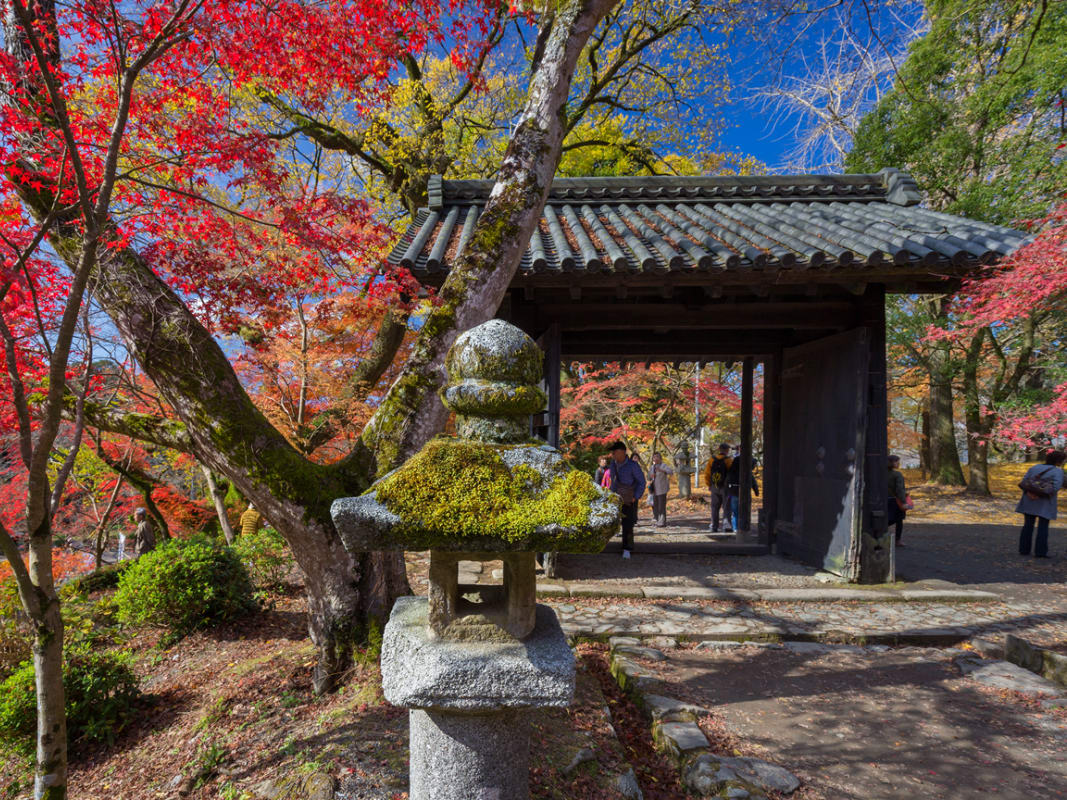 Once booking is confirmed, you'll be required to collect your Exchange Order at the different pick-up locations or have it mailed to you. For West Malaysia, Thailand, Philippines, and South Korea, you can opt for the delivery method.
For Singapore pick-up, you can collect your Exchange Order at the following address:
Address: 13 Hong Kong Street Singapore 059656
Pick up time slots: 10:00am-12:00pm, 2:00pm-8pm Monday to Friday | 2.00pm-6.00pm Saturdays
For Hong Kong pick-up, you can collect your Exchange Order at the following address:
Address 1: Hong Kong International Airport Arrivals Area, Terminal 1, Counter A13
Pick up time slots: 7:00am-11:00pm, daily
Address 2: Klook Office,16/F, Car Po Commercial Bldg, Lyndhurst Terrace, Central
Pick up time slots: 10:00am-7:00pm, Mon-Fri (Closed on public holidays)
With the Exchange Order, you can head to the different JR pass collection sites in Kyushu listed below.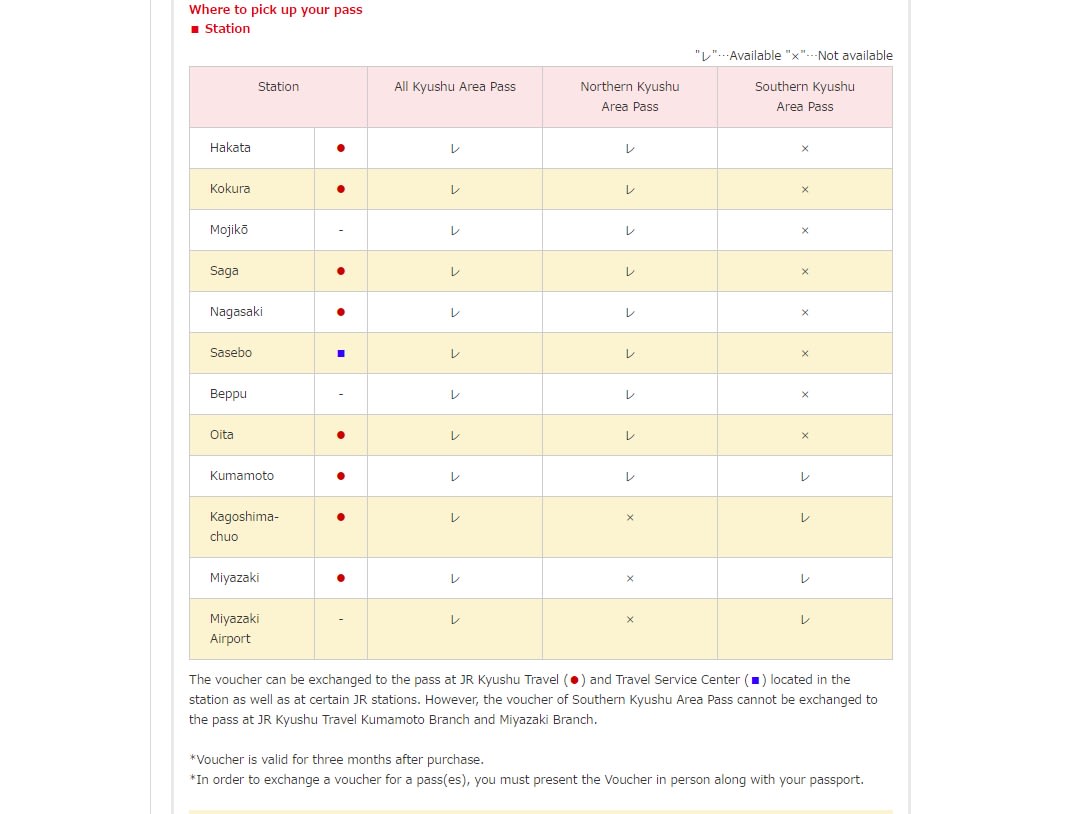 Do note that the JR Pass is only issued in Japan, and since the Exchange Order is linked with the personal details entered by the user, you must collect the passes in person with the original passport used when booking.
Kyushu Region Highlights
Kyushu is the third largest main island in Japan and is filled with natural attractions such as volcanoes and hot springs because of its geographic location. Here are some of the popular spots in Kyushu to check out with your unlimited JR rides.
Oita
1. Hells of Beppu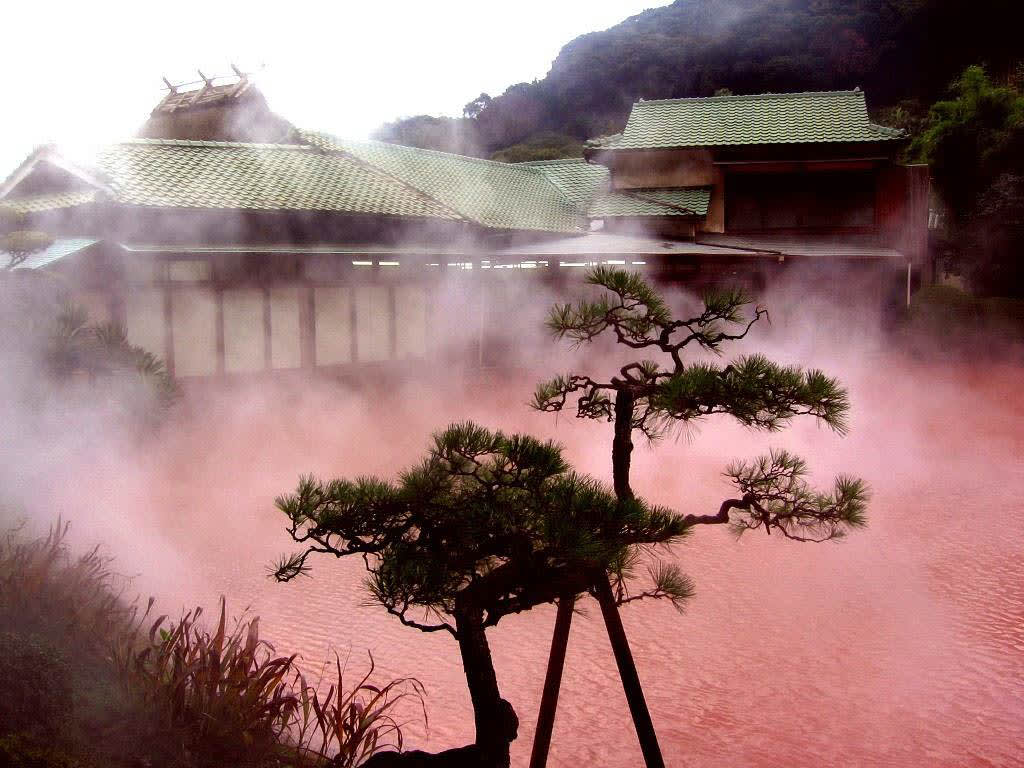 Beppu is possibly Japan's most famous spa city. Other than its great onsens, it is also home to the "Hells of Beppu"; eight hot spring sites that are for viewing rather than soaking in for the very reason that the boiling water can cook you!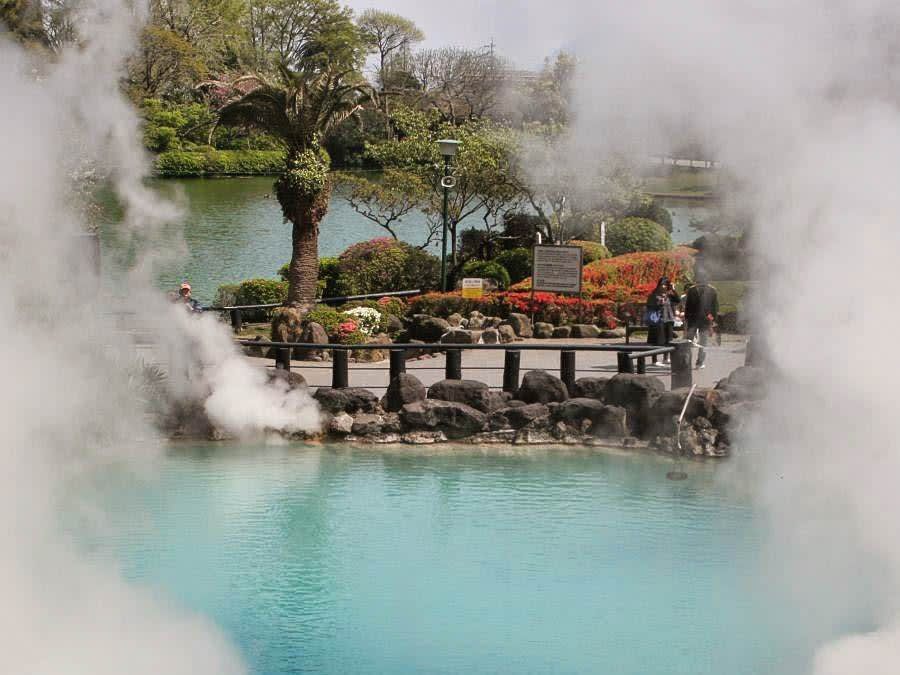 The "hells" are dotted around Beppu, with each unique and striking in its own way. In Chinoike Jigoku (Bloody Hell Pond), the steam from the hot spring sometimes appears red like the waters it emerges from. There is also Umi Jigoku (Sea Hell), often regarded as the most beautiful of the eight because of its brilliant blue boiling waters.
Admission: 2,100 yen for all "Hells"; 400 yen for each

Location: 559-1 Kannawa, Beppu 874-0045, Oita Prefecture

Operating Hours: 8am to 5pm, everyday

Nearest JR Station: Beppu Station

Take bus number 5,7 or 9 and alight at Kannawa Bus Terminal. Most of the hells cane be reached by foot from Kannawa Bus Station.

The further 2 Hells of Beppu can be reached via bus 16/16A from Kannawa Station and alighting at Shibaseki.
2. Takasakiyama Nature Zoo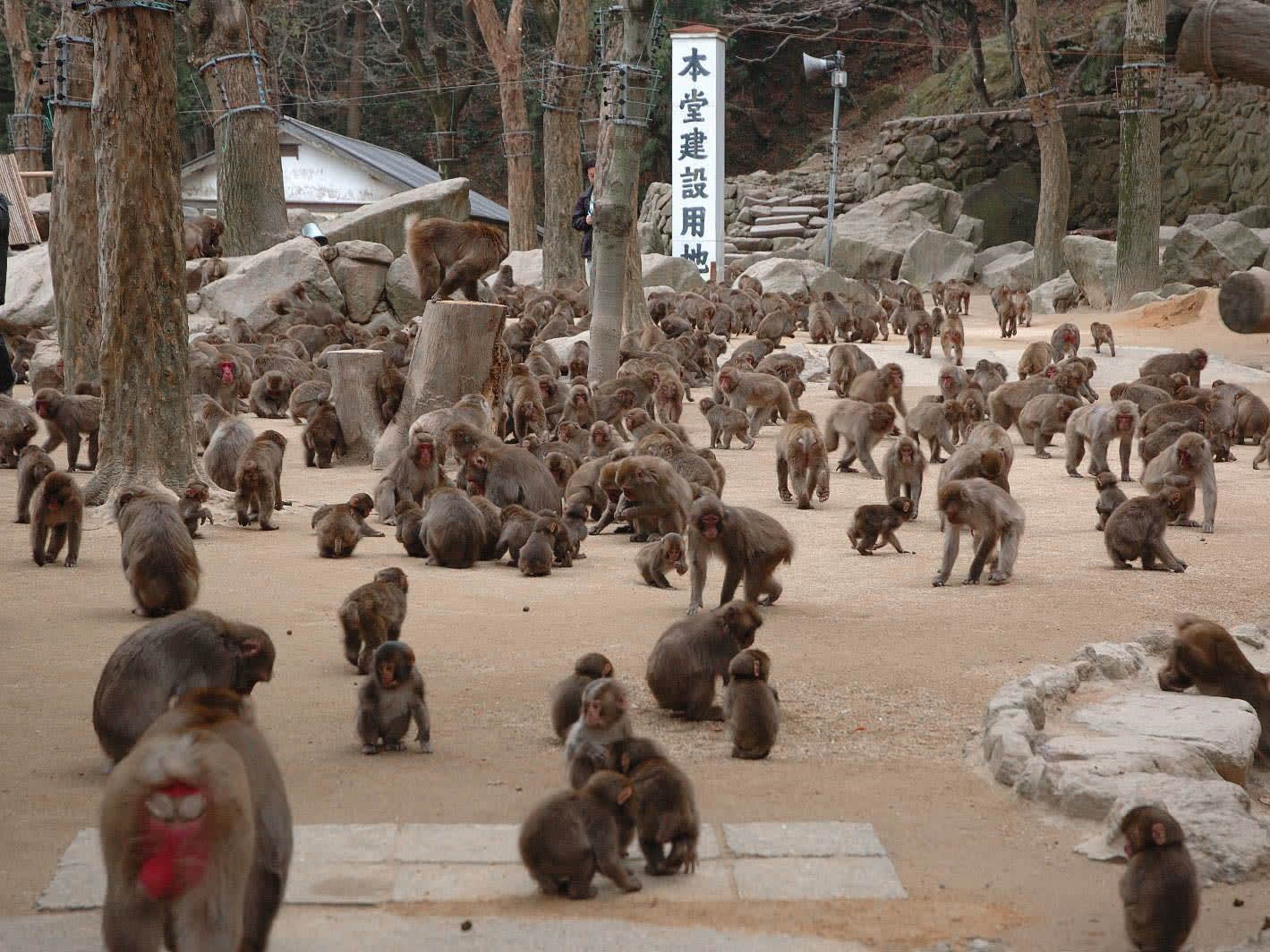 This zoo lies at the base of Mount Tanasakiyama, where more than a thousand wild Japanese macaques wander around freely- just like the deer do in Nara Park.
The monkeys here are not afraid of humans so the troops of furry primates might just end up scurrying around your feet. But don't touch, feed or make eye contact with them. Seriously, don't or you might find yourself being chased by one!
Admission: 510 Yen

Location: 3098-1 Tanoura, Oita 870-0802, Oita Prefecture

Operating hours: 8.30am to 5pm, everyday

Nearest JR station: Beppu Station

Take bus AS60 or AS 61 towards Oita Station and alight at Takasakiyama-Umitamago . The bus comes approximately every hour.
Kumamoto
3. Mount Aso: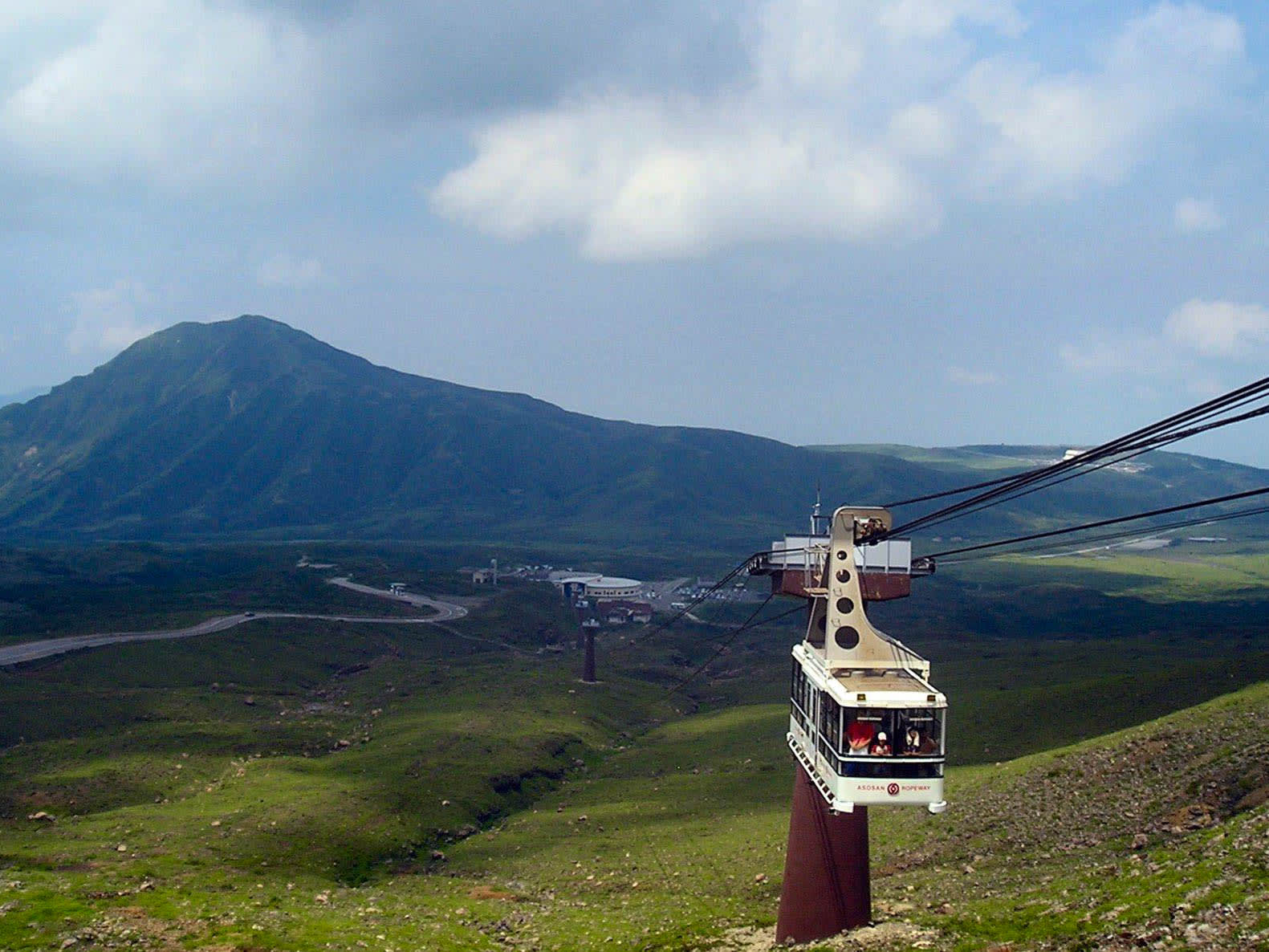 The largest active volcano in Japan, Mount Aso, is a rocky giant that sits in the centre of Kyushu. It has 5 main peaks, with the highest, Mt Tako peeking out at 1,592 metres above sea level.
To go up to the crater, visitors can choose to either walk up or drive. There used to be a ropeway that would take you up, but it is no permanently closed. Aside from aiming for the peak, there are also multiple things to do at the foot of the mountain; including horse riding from March to December and camping.
The crater is sometimes cordoned off, so do check if the entrance is open before you head over.
Admission: 860 yen

Location: Kumamoto Prefecture

Operating hours: 9:00am to 5:00pm, everyday (Closed on 4th Tuesday of each month)

Nearest JR station: Aso Station

Take a bus (~30minutes) to Nakadake Crater. The bus comes once every 1-2hours.


Are you ready to be at the top of Japan?


Klook me to Mount Aso!
4. Kurokawa Onsen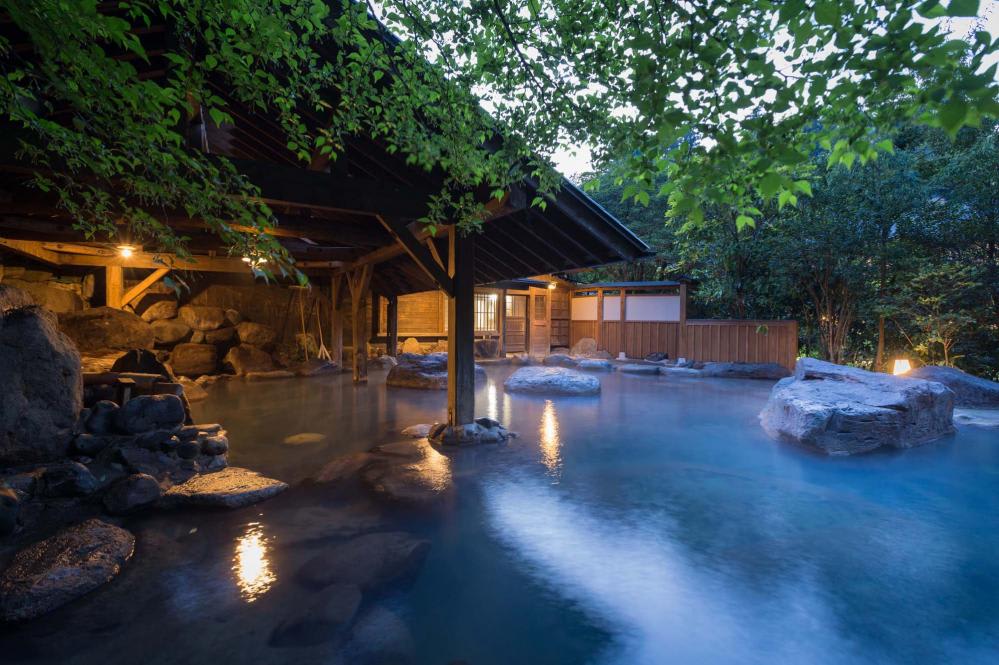 Take a breather at Kurokawa, a quaint onsen town near Mount Aso, where the traditional Japanese buildings are preserved- resulting in the preservation of the small town's peaceful and earthy vibe.
It is regarded as one of Japans best hot spring towns because of its quality hot spring baths which are intricately intertwined with nature. Certainly an zen paradise for all the city dwellers out there!
Location: Kurokawa prefecture

Operating hours: NA

Nearest JR station: Hita Station

Take the Fukuoka-Kurokawa highway bus for 70 minutes (1850 yen). The bus comes approximately twice a day.
Who else is ready for some serious relaxation at the best of the best?


Klook me to Kurokawa!
Nagasaki
5. Nagasaki Atomic Bomb Museum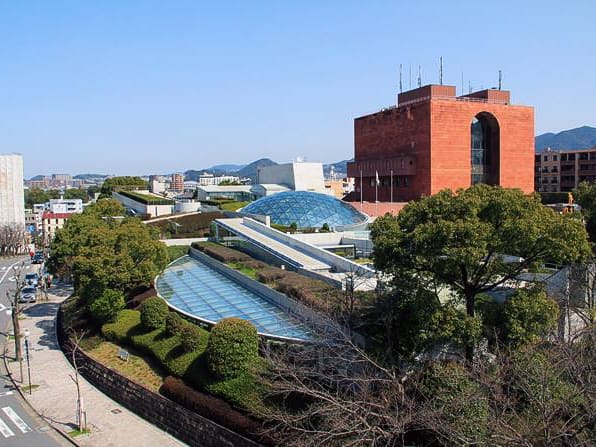 Take a trip back to the 1940s here to find out more about the World War 2 and the bomb that killed and injured more than 140,000 with its fiery blast.
The Nagasaki Atomic Bomb Museum was erected to remind future generations of the horrors of war. Follow the emotional and inspiring stories left behind by survivors at what is described as a "must-visit" if you are in Kyushu.
Admission: 200 yen

Location: 7-8 Hirano-machi, Nagasaki-shi, Nagasaki

Operating hours: 8:30am to 5.30pm, everyday (Closing at 6:30pm from May to August 2017)

Nearest JR station: Nagasaki Station
Fukuoka
6. Canal City Hakata: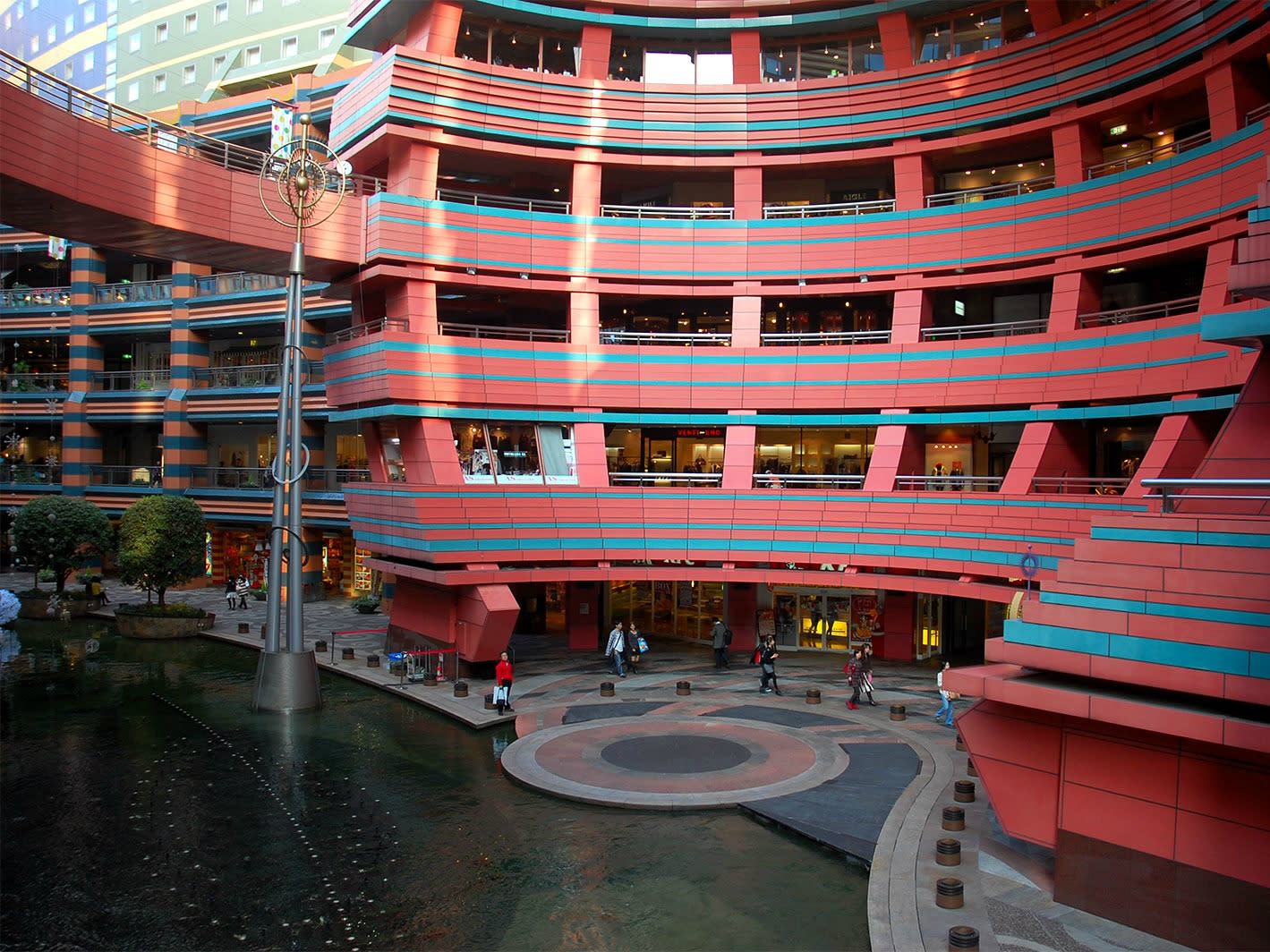 Think of a contemporary, high-tech Venice drizzled with Las Vegas glamour and you get Canal City Hakata, a "city within the city" of Fukuoka.
This 2.5 million square foot mega mall consists of your typical shops, eateries and cinemas, along with a theater, two hotels and a canal that flows through the futuristic structure. It is also conveniently located at a walking distance from Hakata and Tenjin Station.
Location: 1-2 Sumiyoshi, Hakata-ku, Fukuoka 812-0018, Fukuoka Prefecture

Operating hours: 10:00am to 9:00pm (shops), 11am to 11pm (restaurants)

Nearest JR station: Hakata Station (15 min walk)
Miyazaki
7. Takachiho Gorge
Takachiho Gorge is a narrow canyon carved out by the Gokase-gawa River. Both sides of the water are walled with steep, 100 meter-high cliffs made of lava spewed from Mount Aso. To explore the gorge, either head to the walking trail or rent a canoe to paddle down the river for a bottom-up view of the gorge and close up enocounter with the cascading 17-meter Manai Falls.
Visit Takachiho in the summer for lush greenery or in the autumn for a landscape covered in a rich, orange hue.
Address: Mitai, Nishiusuki-gun, Takachiho-cho 882-1101, Miyazaki Prefecture

Operating hours: 8:30am to 5:00pm (boat ride)

Nearest JR station: Nobeoka Station (1h30 min bus ride in from station)
This gorgeous gorge is definitely a must-visit on your trip to Kyushu!


Klook me to Takachiho Gorge!
Which pass should I get?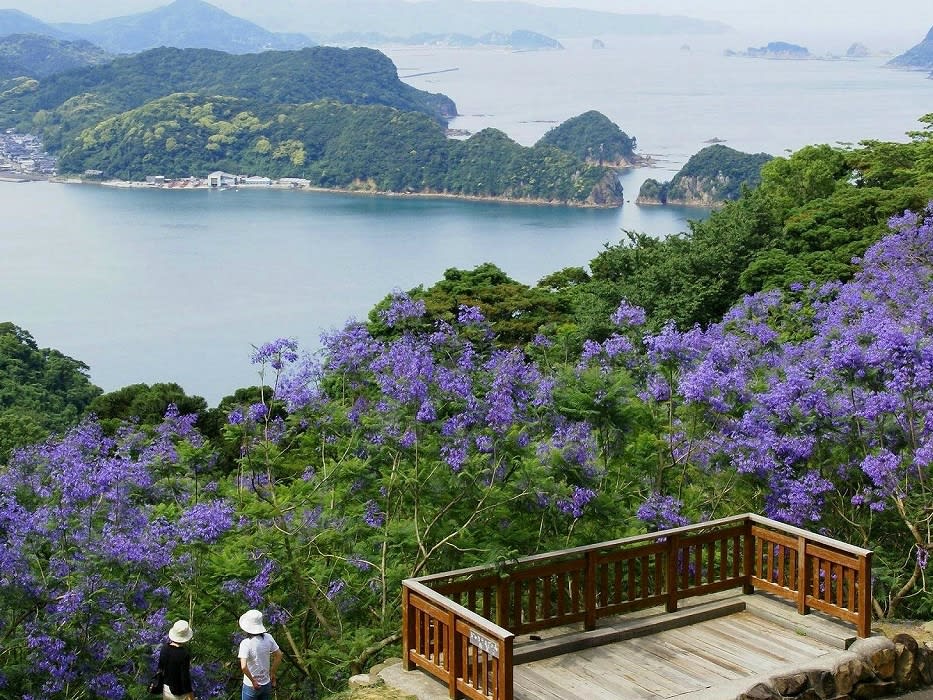 If you can't decide between the All Kyushu Area Rail Pass and Northern Kyushu Area Pass, here's a short guide to help you!
Scenario 1: If I am only in Kyushu for a short trip and want to see only the main attractions, which pass should I get?
The more popular spots are mainly in Northern Kyushu. Consider getting the 3/5 Day Northern Kyushu Area Rail Pass to access the die-die must visit spots on the island.
Scenario 2: Under what circumstances should I opt for the All Kyushu Area Rail Pass?
This pass is for those who want, and have the time to, to explore the whole of Kyushu. The All Kyushu pass will get you unlimited access to areas beyond the well-explored North, to the Southern edges of the island.
Scenario 3: I am touring the whole of Japan and plan to pop by Kyushu for a couple of days.
Since you are travelling around Japan, you likely be using a lot of the JR. It will probably be best if you get the 7 Day, 14 Day or 21 Day Whole Japan Rail Pass. This will get you access to JR trains around Kyushu and the rest of Japan and you can get from prefecture to prefecture hassle free. The best part is you can also choose between the Ordinary or the Green Car pass to suit your travel preferences!
To Kyushu we go
Since you've already planned your itinerary, all that's left is picking out the best suited JR Pass for your trip and you're on your way to enjoying the best sights of Kyushu, without worrying about transportation. To fully optimize your trip, we suggest booking a 4G WiFi device so you can share all your holiday memories with your loved ones!