No longer is Christmas just a festival celebrated in the West, in recent years the Christmas spirit has undeniably swept across the East as well. In fact, major cities in Asia are all filled with a festive air in the run up to Christmas, where the streets are aglow with dozens of glimmering lights and decorations. Alternative ways to celebrating this joyful day is unveiled differently among countries. Looking for a unique Christmas experience a little closer to home? Allow Klook to suggest some festive ways to spend your Christmas vacation in Asia.
Tokyo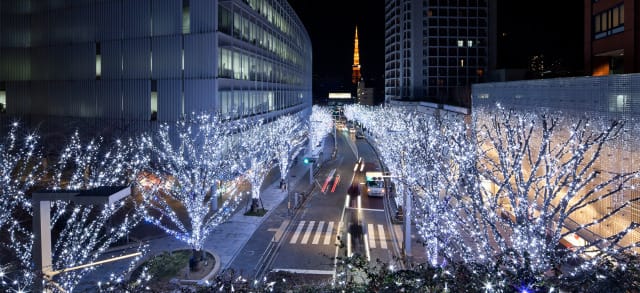 Roppongi Hills
The seasonal lights displayed in Roppongi Hills is as special as ever this year, as the whole area is illuminated with lights. Two different themes are displayed this year, "Candle & Red" and "Snow & Blue", glowing in turn to bring you two completely different vistas at Christmas.
Date: 4th Nov – 25th Dec
Time: 17:00 – 23:00
Venue: 6-10-1 Roppongi, Minato-ku, Tokyo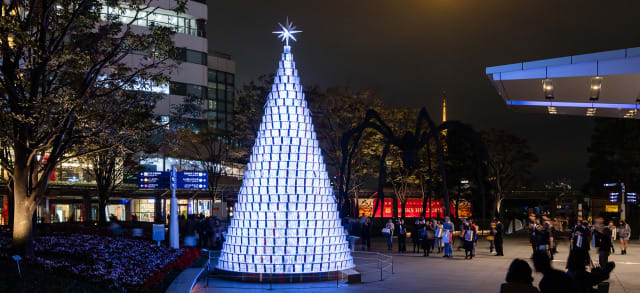 66 Plaza
66 Plaza is enveloped with warm glow this year with a humongous Christmas Tree. Unlike a traditional Christmas tree design, this one is covered in an abundance of lights and shines in silvery white with flashes of red, white and amber.
Date : 17th Nov – 25th Dec
Time : 17:00 – 24:00
Venue : 66 Plaza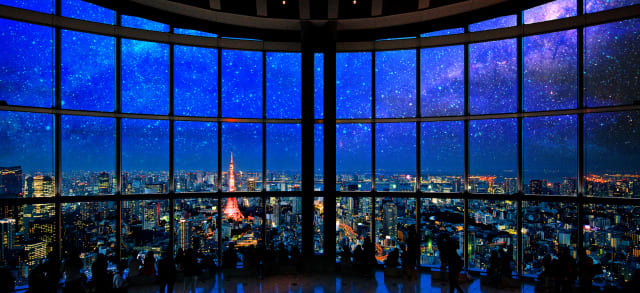 Starry Sky Illumination
"Tokyo City View" in Roppongi Hills is best known for having its scenic night view. For this year's Christmas, they present the "STARRY SKY ILLUMINATION". By using 3D projection techniques to create a 360 degree starry sky reflected over the night-time city, take a leisurely walk with the sparkling sky above, and enjoy the marvellous visual experience.
Date: 7th Nov – 25th Dec
Time: 100 – 23:00 (22:30 last entrance)
Venue: Tokyo City View
Ticket: Adult ticket JPY 1,800, Student ticket JPY 1,200, Child ticket (4-year-old to Junior high school students) JPY 600, Senior ticket (above 65) JPY 1,500
Tokyo Skytree
Tokyo Skytree has designed all sorts of activities to celebrate this year's Christmas. Besides 3 shades of festive lighting in alternating colors, you can also see the stereoscopic projection light show at the Sky Arena on the fourth floor – a popular spot for the season.
Date: 11th Nov – 25th Dec
Venue: Tokyo Skytree
Japanese Theme Parks
Getting wrapped up in the festive spirit at a theme park is a must-do Christmas experience, especially if you're in Japan where you'll find intricate design and decorations accompanied with the familiar cartoon and film characters, complete with a costume change for the season.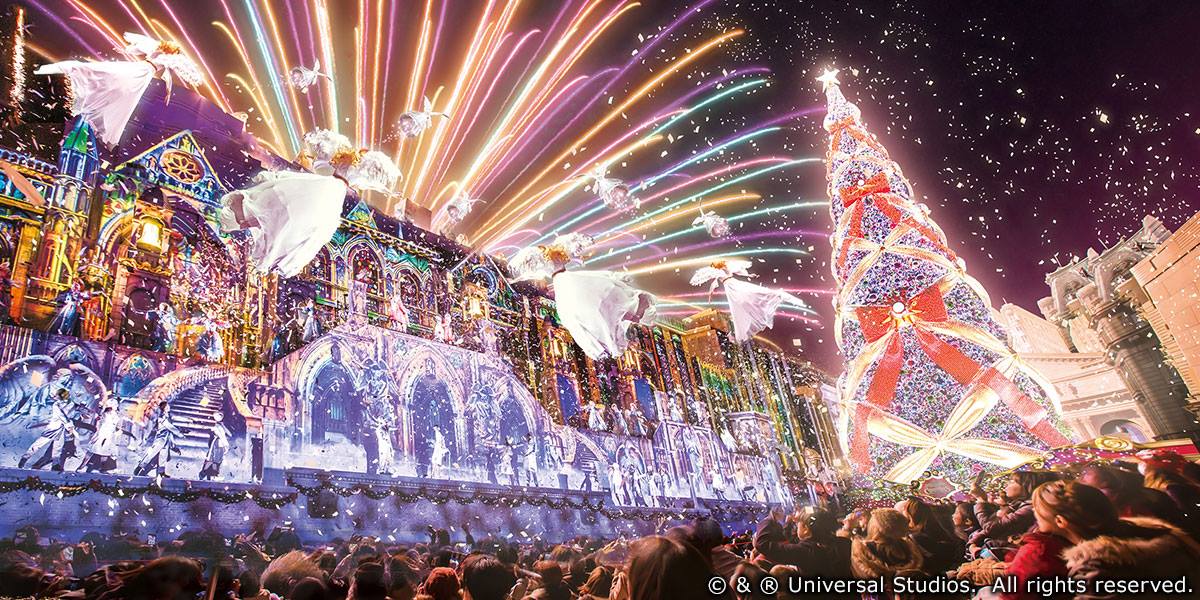 Universal Studios Japan
From now until early January, get stunned by the World's Most Illuminated Tree, which is decorated with approximately 360 thousand  lights; and indulge in the mesmerising performance of "The Gift of Angels III – The Voice of an Angel". Keep an eye out for Santa Claus and Minions dressed up in Little Santa costumes in the Hollywood Area.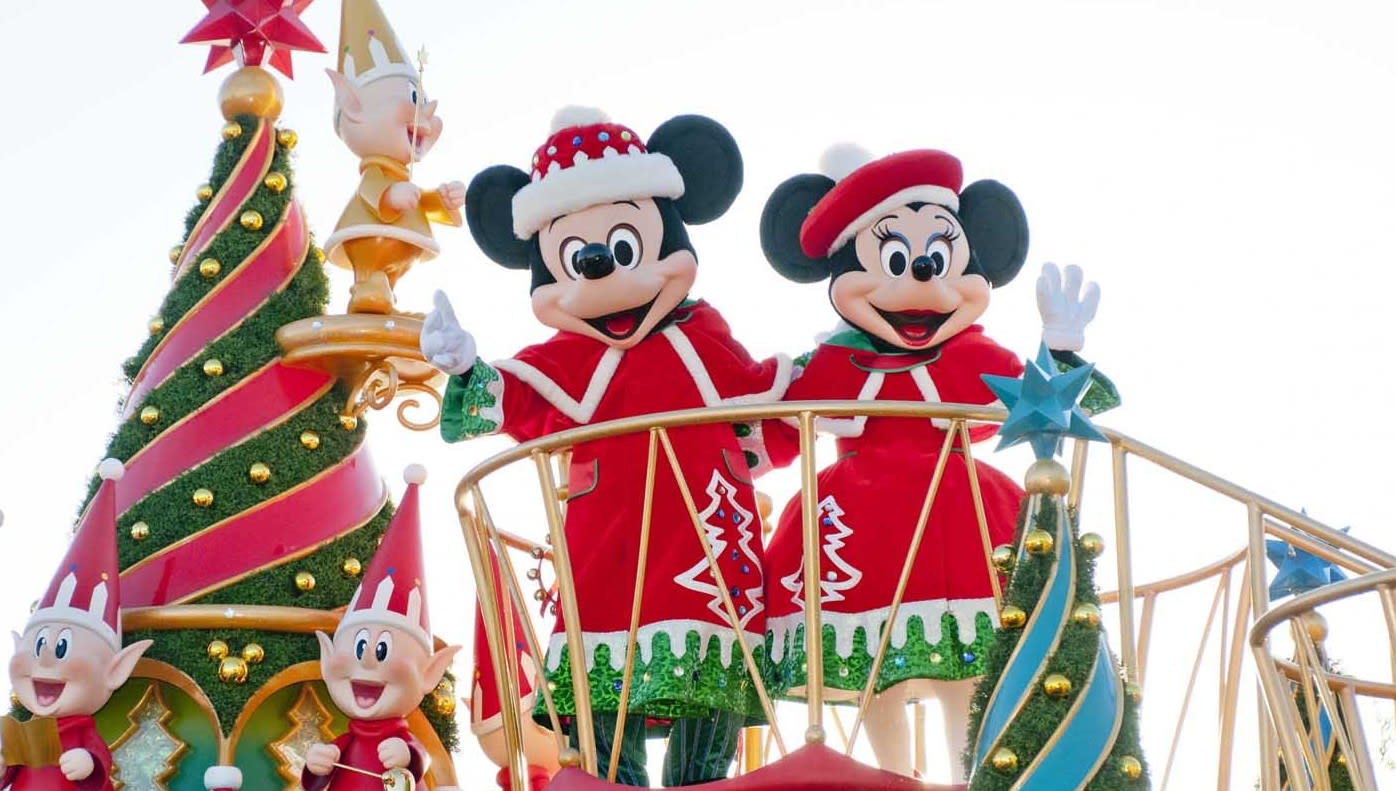 Tokyo Disneyland
To celebrate the season this year, Tokyo Disneyland has released a range of festive activities. The original floats are all magically transformed into a Christmas-theme. This year sees the first appearance of the float that featuring the Frozen characters Anna, Elsa and Olaf who will mesmerise you with their snow spells. There are also other sets of "Christmas Fantasy" special events held during the Christmas. Don't miss out!
Date: 9th Nov – 25th Dec
Special seasonal events:
Tokyo Disneyland
Disney Christmas Stories – 2 daily performances (45 min)
Tokyo Disneyland Electrical Parade Dreamlights – 1 daily performance (45 min)
Starbright Christmas – 1 daily performance (5 min)
Tokyo DisneySea
Colors of Christmas – 1 daily performance (13 min)
Colors of Christmas: Afterglow – About 3 min (Every 15 min after the fireworks spectacular "Starbright Christmas," ends)
Buy the one day Tokyo Disneyland or Disneysea pass here for 58 USD
Buy the two day Tokyo Disneyland and/or Disneysea pass here for 105 USD
Bangkok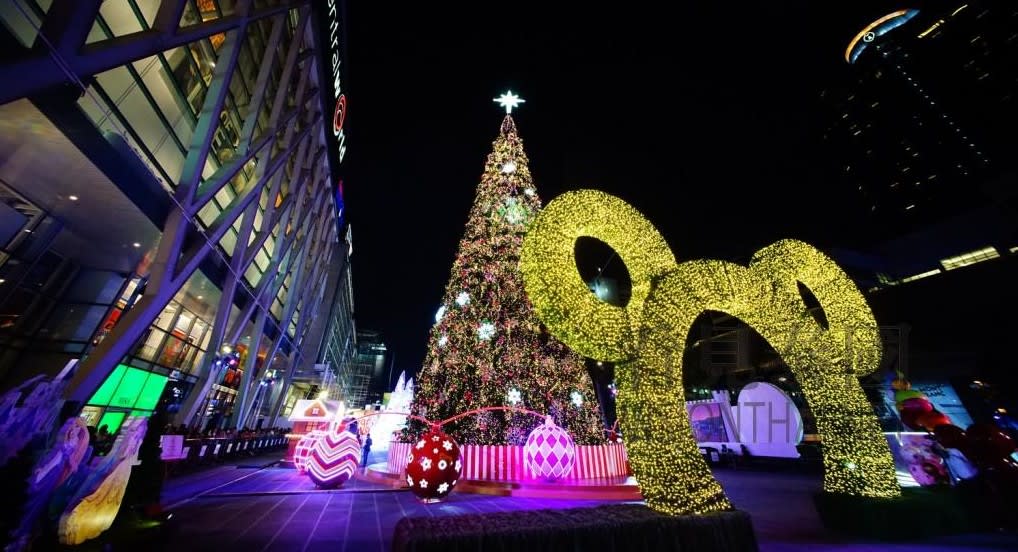 Central World
From 24th November, Central World will proudly light up the highest Christmas Tree in South-east Asia. The 36-meter tall tree towers over the bustling zone with a unique Mickey-mouse-like arch standing at the front.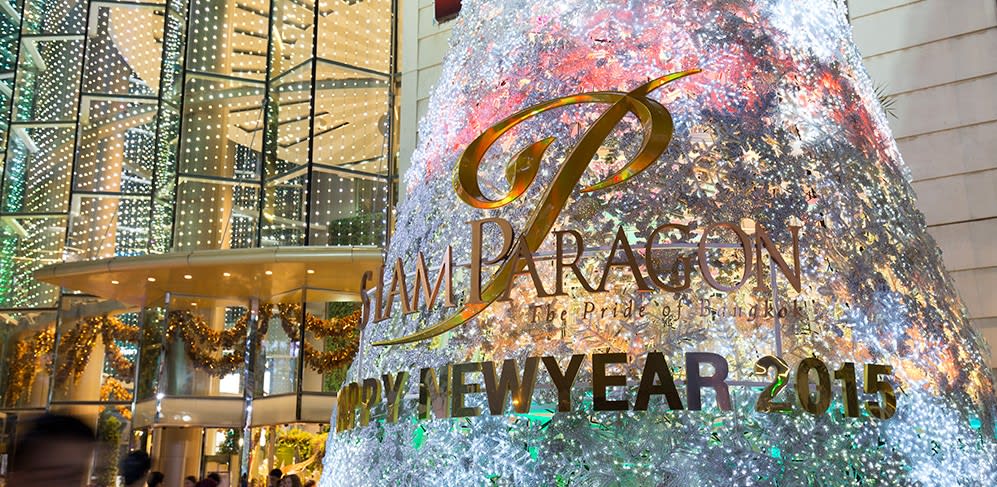 Siam Paragon
It is not difficult to see Siam Paragon's dedication to Christmas decorations. Beyond your standard Christmas Tree, Siam Paragon focuses on spreading the festive cheer across the whole mall.
Peninsula Plaza
Located adjacent to Four Seasons Hotel in Bangkok, Peninsula Plaza displays a breath-taking sets of Christmas decorations, not to mention the two-story high Christmas Tree at the front of the mall. Time for a Christmas selfie perhaps?
Singapore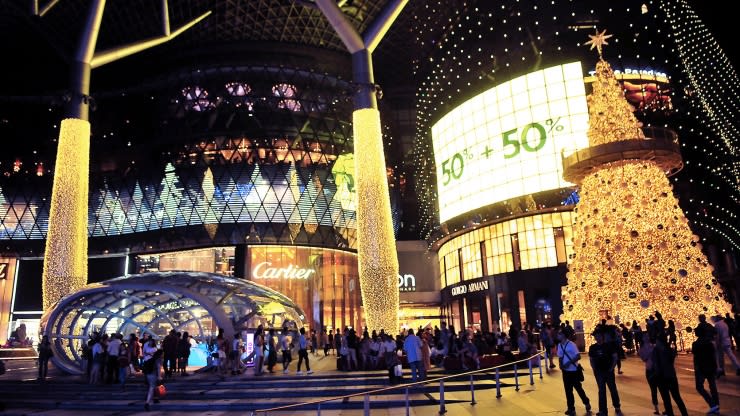 Orchard Road
Once celebrated only by Christians in Singapore, Christmas is now a holiday popular across the country. Christmas also marks the beginning of the shopping season, where the streets are overwhelmed with seasonal bargains. From mid-November "Christmas in the Tropics" begins seeing thousands of twinkling lights and ornaments dangling across streets and roads, illuminating the whole place in blue and white. Churches and various organisations also lead Christmas carols celebrations. Who cares if it is cold or not?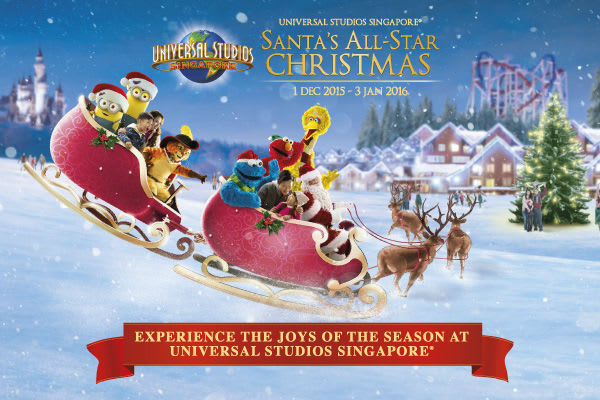 Universal Studios Singapore – Santa's All-Star Christmas
From December, Universal Studios Singapore extends its opening hours to 9:00pm, letting you enjoy the festive moments with all your favorite cartoon and film characters. Penguins, King Julien from Madagascar, Marilyn Monroe and adorable Minions are ready to give you a surprise in "A Hollywood Christmas Gift Show". Don't miss out on the leading characters of Christmas, including Santa Claus, Snowman, Gingerbread man, Elf, and their vivacious performance in the "Fairytale Remix Show". For a traditional Christmas get yourself to Sting Alley, temporarily transformed into 19th Century England. A team of carollers will show you the way to an old port town.
Special Christmas Programmes:
A Hollywood Christmas Gift Show (Daily 6:45 pm & 8:55 pm at Hollywood)

Fairytale Remix Show, once per day (Daily 7:20 pm & 8:30 at New York Public Library)

A Scrooge Christmas Splendour (Daily 6:45 pm at Sting Alley)
Buy discounted Universal Studios Singapore tickets here for 44 USD
Macau
In late November every year, this adorable city begins to be filled with a festive air. Perhaps due to the Portuguese-European influence, you will not be disappointed by the seasonal decorations, together with massive Christmas trees and glittering neon lights. Here are a few recommendations for a special Christmas in Macau: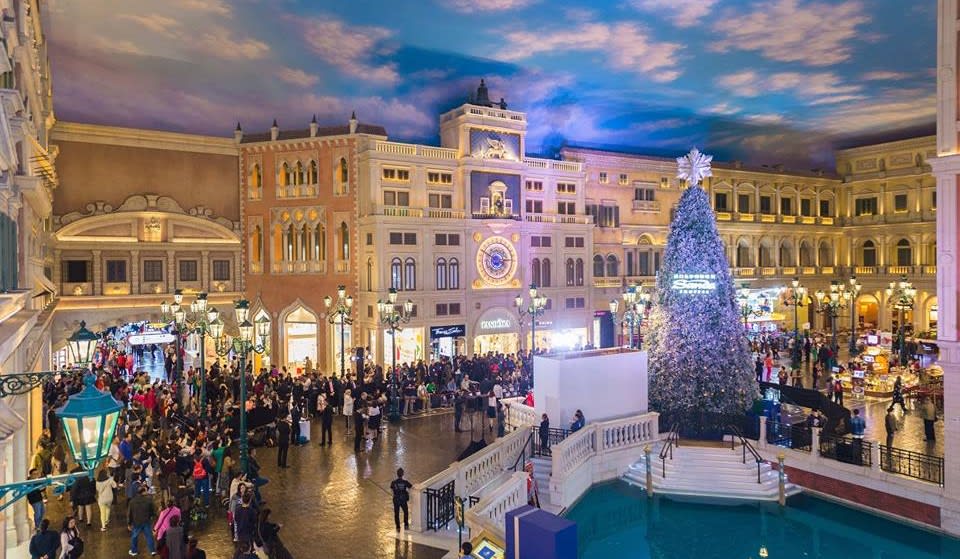 Christmas at Venetian Macao
This year the Venetian Macao has prepared a 12 meter tall Christmas tree and placed it at the center of the Piazza San Marco. This extraordinary tree is embedded with millions of Swarovski Crystals, which highlights the splendour of the hotel. Make your visit something memorable with a Venetian Macau Gondola Ride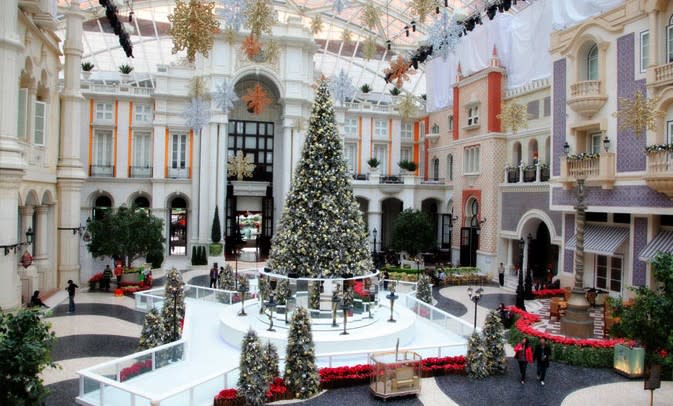 MGM Macau
The central plaza of MGM Macau is garnished with various Christmas decorations and a traditional Christmas market. Many restaurants also offer exquisitely designed Christmas set menus, from breakfast, teatime and dinner.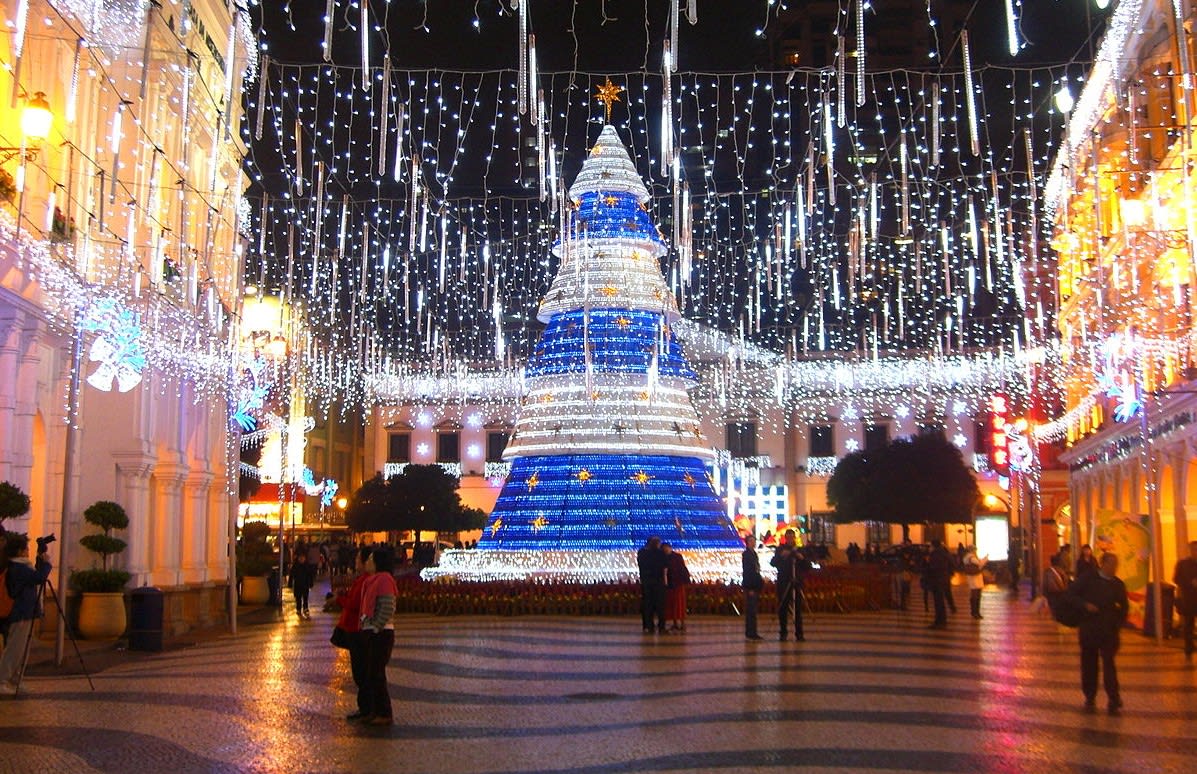 Senado Square
When talking about Christmas in Macau, one should not miss Largo do Senado. As one of the world's cultural heritage site, it's the perfect place to experience the European side to the city. When the sun falls, this area will be lit up with thousands of European style lights and ornaments.
Seoul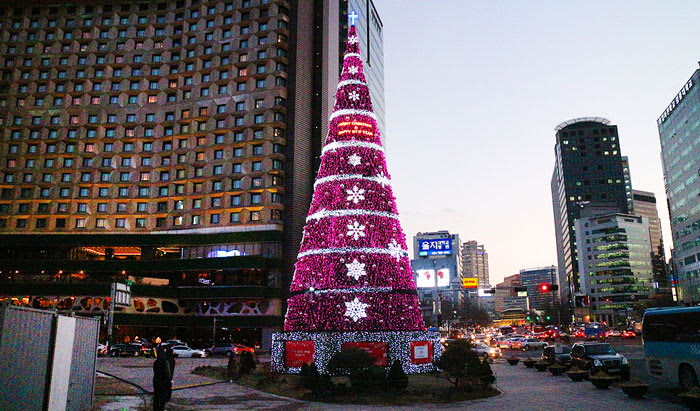 Myeongdong
This December experience the Christmas festivities of Myeongdong. The Lotte Department Store is a yearly highlight, as the Christmas displays are designed according to the designated theme for each year. It's a guaranteed photo-worthy visit!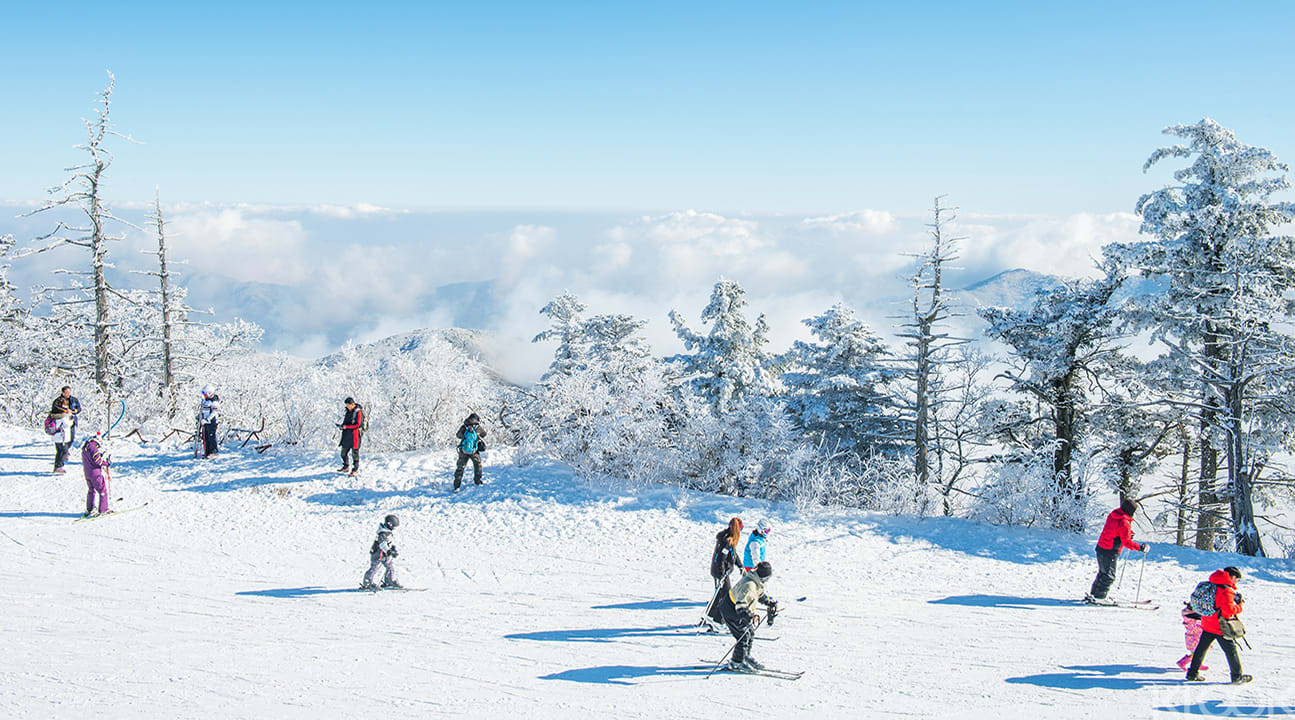 Skiing Day Trip
One of the best things about winter in Seoul? Skiing is just a day trip away! Can there be anything more Christmassy than real snow? Join a group or grab friends for a private trip to one of South Korea's best ski resorts.
Hong Kong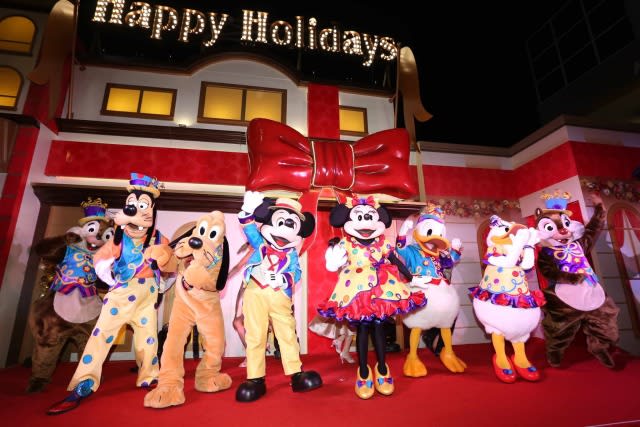 Happily Ever After
This year Christmas also coincides with the 10 year anniversary of Hong Kong Disneyland. The famed theme park has set "Happily Ever After" as the theme to offer a range of events and activities inside the park. In addition, in collaboration with Harbour City, take your camera to 'Christmas Avenue' where your favorite 3D Disney friends are attending a Christmas ball. Go and celebrate with your favorite characters!
Date: 5th Nov – 3rd Jan
Time: 10:00 – 22:00
Venue: Harbour City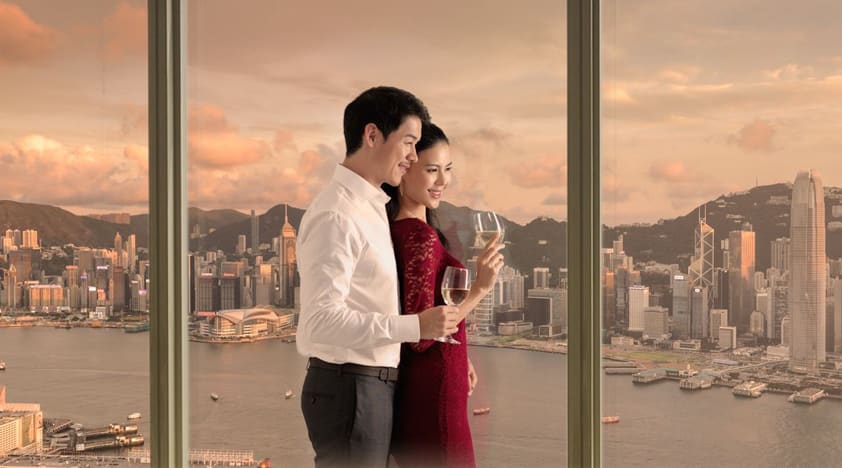 sky100
For the ultimate panoramic view of Hong Kong, visit sky100 at the ICC. Every Christmas, beautiful decorations are designed to match the spectacular view from the top. Night or day, it's guaranteed to impress. This year, sky100 offers "Sky & Wine Bottle Engraving" for those who want to leave a memorable moments with their loved ones. What's more, there's also a special menu designed in celebration of Christmas!
Buy discounted sky100 tickets here
Translated and adaptable from the an article written in Chinese by Klook. See the original here