Dim Sum is perhaps Hong Kong's most important culinary tradition, a dining experience that locals hold dear to their hearts. It is the epitome of communal dining where families or groups of friends share dumplings, small dishes, meats and vegetables, washing them down with cups of steaming hot tea. Any trip to Hong Kong would be incomplete without partaking in this Cantonese institution. And to be truly authentic, make sure you go in the morning, dim sum is not for dinner! Get inspired with these five local dishes that will have you experiencing Dim Sum like a true Hong Konger.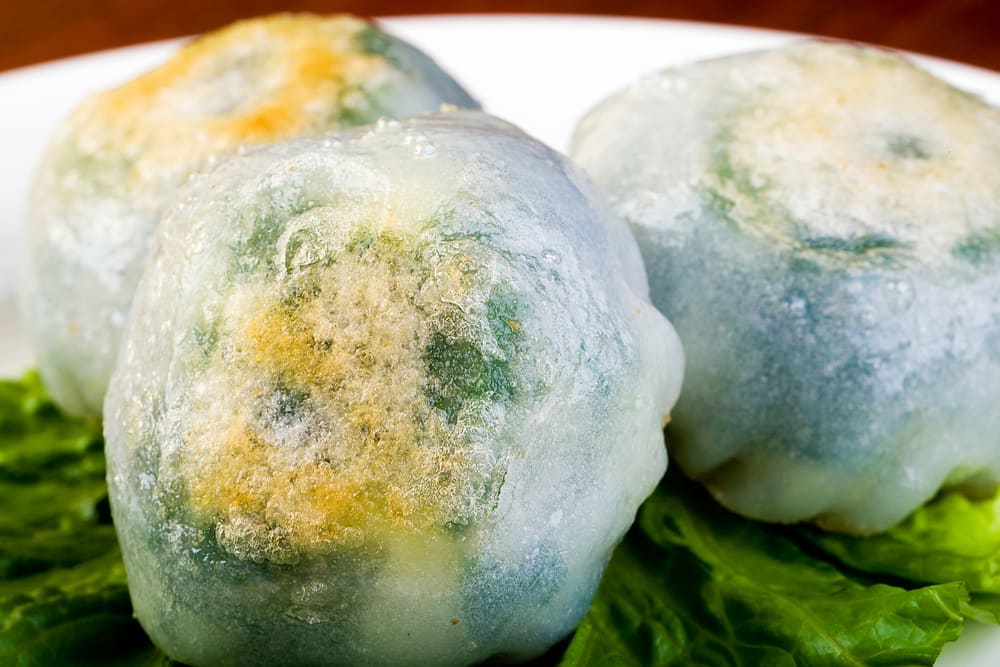 Fun Gor 粉粿
Move over Shrimp Dumplings because there is another big player on the Dim Sum field. Fun Gor, otherwise known as the Teochew Dumpling, is a bitesize parcel of crisp flavours and crunchy textures. The thick, glutinous wrapper cradles a mixture of chopped peanuts, diced radish, ground pork, dried shrimp and a selection of herbs, which when combined, will treat your tastebuds to a fresh and summary kick.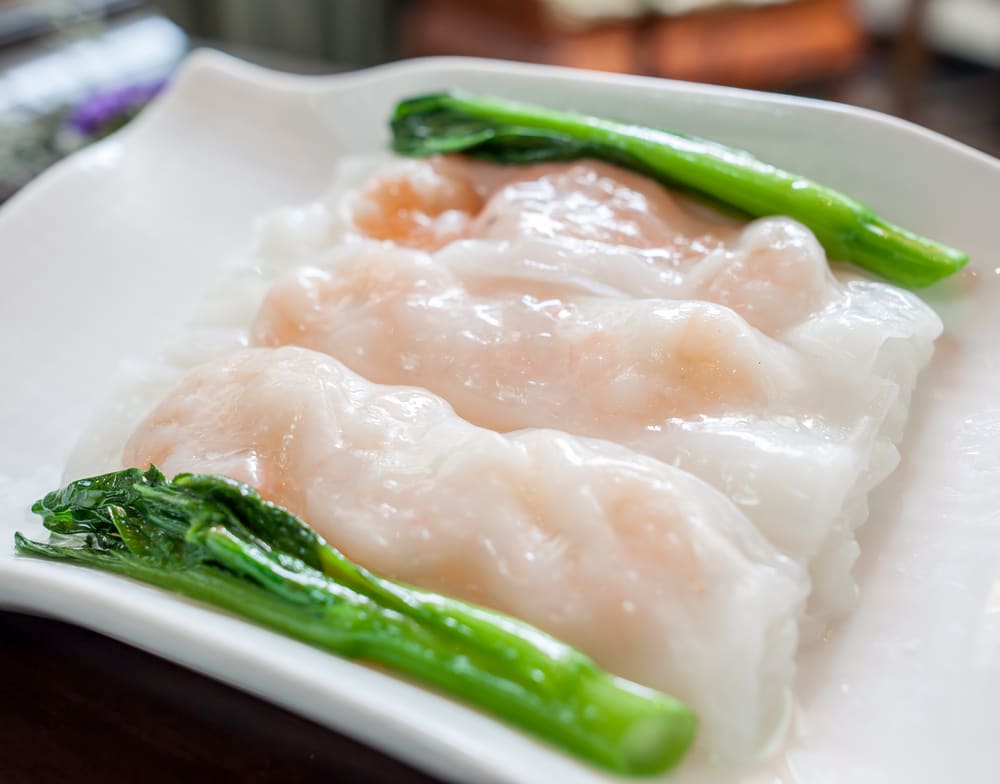 Cheong Fun 腸粉
Cheong Fun, or Rice Noodle Rolls, are mainstay at any traditional Dim Sum joint and a perfect dish as part of more hearty lunch. Wide sheets of glutinous rice noodle are stuffed with a variety of meaty fillings including ground beef, roast pork or marinated shrimp and then doused in tangy soy sauce. Rolls filled with succulent prawns and Chinese greens are by far the most mouthwatering variation.

Ham Sui Gok 咸水角
Forget everything you know about Hong Kong's famous BBQ Pork Buns and instead focus all your foodie energy on Ham Sui Kok. These dumplings are incredible; torpedo shaped glutinous rice shells that are crispy on the outside with just the right amount of chew on the inside. Filled with a saucy barbecue pork filling, these dumplings are so moreish you'll be dreaming of Dim Sum for months.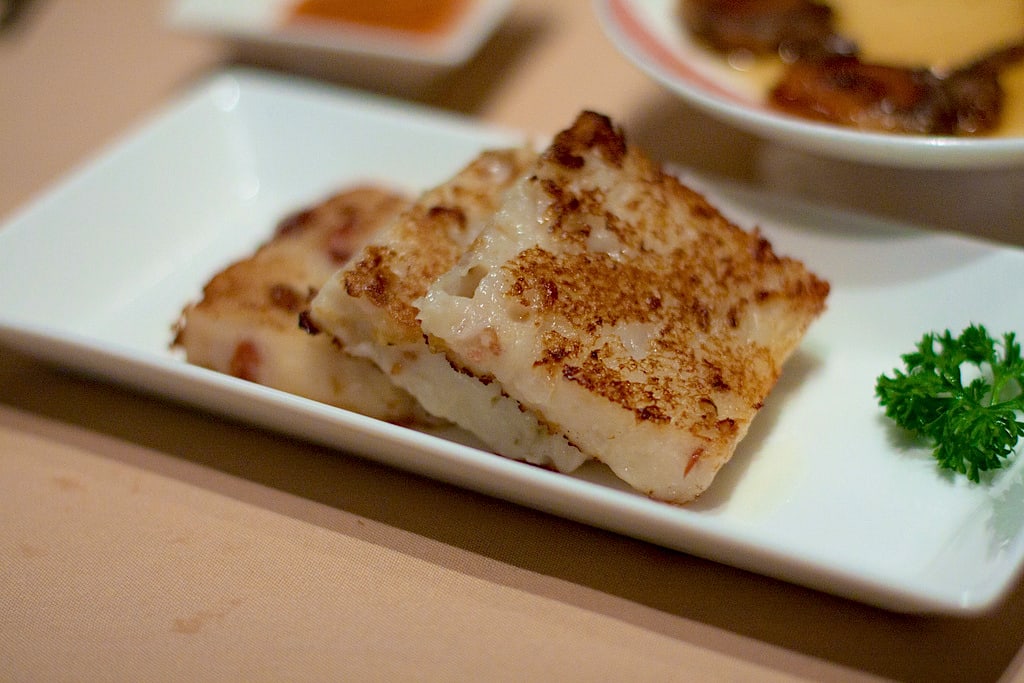 Lo Bak Go 蘿蔔糕
All hail the king of umami flavours! The humble Turnip Cake is a true game changer for those of you who thought chinese radishes were the saddest of all the vegetables. The truth is, when radish or daikon is reformed into a fried square patty with dried shrimp and chinese sausage, you'll be so overcome with an appreciation for the neutral turnip that you might even order a second plate.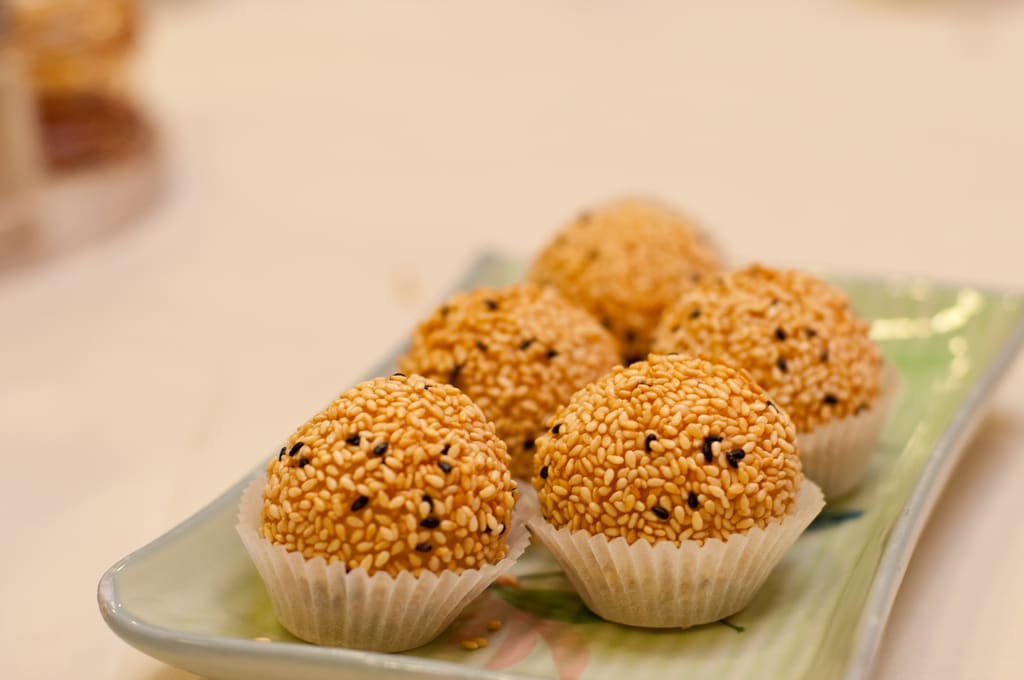 Jin Deui 麻糰
A Dim Sum spread isn't all about savoury dishes; if you need something to sweeten that palate then there's a huge variety of sugary treats on offer too. Jin Deui, or Sesame Balls, are balls of gooey perfection and truly local. Filled with sweet lotus or black bean paste, and smothered in sesame seeds, these delicious bitesize pastries are the perfect way to fill the little space left in you'll have in your expanding tummy.
If you need a little more guidance for your first foray into the Dim Sum world, try Klook's Social Dim Sum Breakfast for an excellent initiation. Price: 200 HKD. Book here.