We recently offered ideas on where to go this Chinese New Year to avoid the crowds, with Asian destinations becoming a favorite for travelers this season.
But what if you've already booked, and the destination you're getting away to is beginning to sound like a place you'd rather get away from – because every other person you know is heading there, too?
While it's difficult to avoid crowds this long weekend holiday, it's not impossible if you know where to head and what to do. This guide offers some ideas on how to spend the Chinese New Year at tourist-favorite destinations, yet away from the tourist centers themselves.
Hong Kong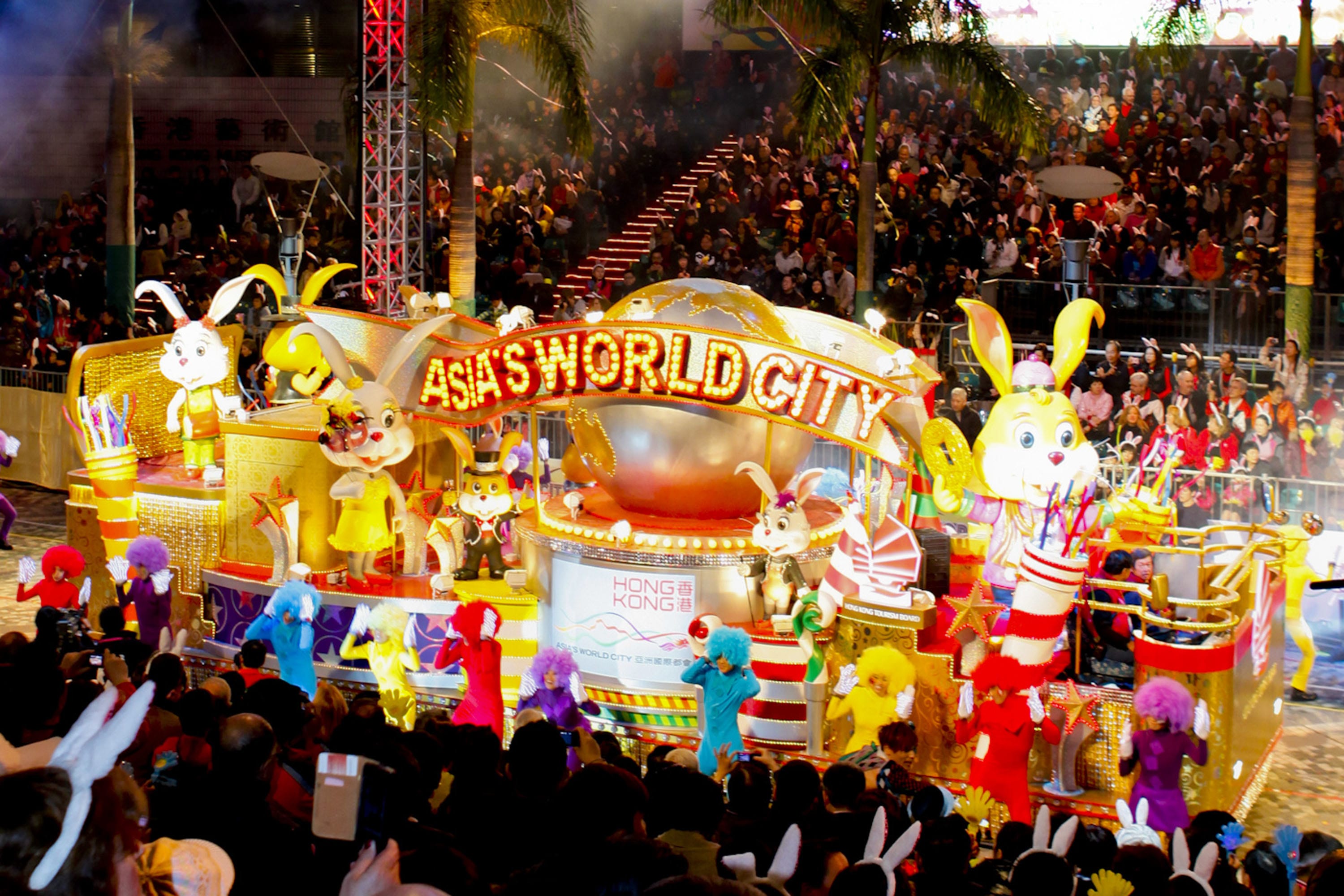 Image from HKTB
Preparations are in full swing in Hong Kong, China's Special Administrative Region, for the annual Chinese New Year Parade taking place on 19 February, New Year's Eve, to be followed by the fireworks at Victoria Harbour on 20 February, New Year's Day. The parade and fireworks are iconic and worthwhile, but if crowds aren't your thing, you're better off welcoming the Year of the Sheep elsewhere.
Avoid: Tsim Sha Tsui, particularly on New Year's Eve (19 February) and New Year's Day (20 February). The parade, an extravaganza of lion dances, intricate floats, vibrant music and show stopping performances will make its way down from Hong Kong Cultural Centre to Salisbury Road, via Canton, Haiphong and Nathan Roads in Tsim Sha Tsui, while the fireworks will take place along the Victoria Harbour. Spectators are anticipated along the Tsim Sha Tsui harborfront promenade, as well as in viewing points like The Peak, Central Waterfront Promenade, IFC, and Tamar Park. 
Instead: To see the fireworks, how about booking a spot at the Sky 100 Viewing Deck? Located in the International Commerce Centre – the city's tallest skyscraper – your reservations will guarantee secured seats at a prime viewing spot, which may be busy, but not overly crowded. The same could be said of restaurants at The Peak – if they aren't already fully booked!
Moreover, the long weekend means a flock of visitors heading to the city's favored leisure spots and tourist attractions: Ocean Park, Hong Kong Disneyland, Ngong Ping 360.
Instead: How about enjoying as much thrill and adventure in nature? Head to an outlying island for a taste of ziplining and abseiling in the city, or go rock climbing at Cape Collinson east of Hong Kong Island. You can also make a day of it and explore the incredible Hong Kong GeoPark, a UNESCO-listed heritage site, by boat.
Thailand (Bangkok & Islands)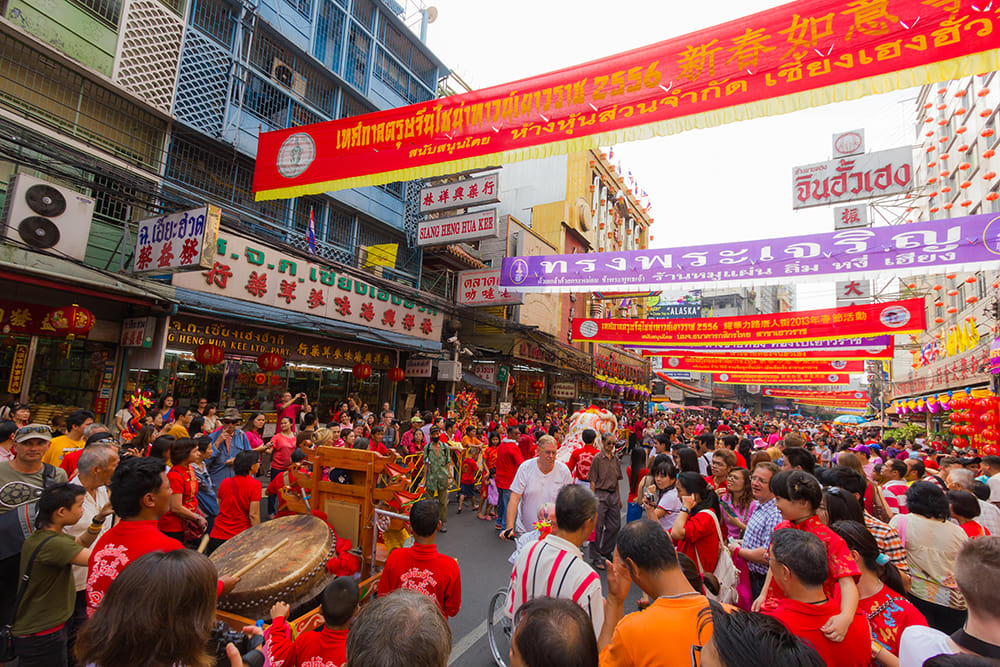 Yaowaraj Road
Though not a public holiday in the country, Spring Festival is widely celebrated by the Chinese community in Bangkok and, in recent years, as well as the locals.
Avoid: Yaowaraj Road, where Chinatown is located. This bustling corner of the city is set to be the backdrop to plenty of lion dances, street parties, and parades. Ergo: it's the one place to avoid if you're not in the mood to mingle with the crowds.
Instead: Do a cruise down the Chao Phraya River. This gives you scenic views of the city without being too close to it, and still let you celebrate the New Year without cooping yourself up indoors or taking you too far away from the action. Experience the river aboard a royal Thai boat or a luxury cruise, complete with a sumptuous dinner feast.
Of course, the tourist trail doesn't end on New Year's. If temple hopping is in your itinerary, consider another trip to visit the favorites: Wat Pho, Wat Arun, Wat Phra Kaew, Wat Benchamabophitr, Wat Traimit, Wat Saket, as these will surely be flocked.
Instead: Explore the ancient city of Ayutthaya. The complex is a breathtaking sprawl said to be reminiscent of Angkor Wat, with time at a standstill around the countless pagodas, temples, and Buddhas of various kinds: saffron-robed, bronze-cast. Some temples you can't miss: Wat Yai Chaimongkon, Wat Phra Si Sanphet, and Wat Chaiwatthanaram.
Meanwhile, the idyllic islands of Phuket and Koh Samui are bound to have their fair share of the tourist pack. If you're headed in their direction, how about venturing farther for some peace, quiet, and beautifully lone beaches?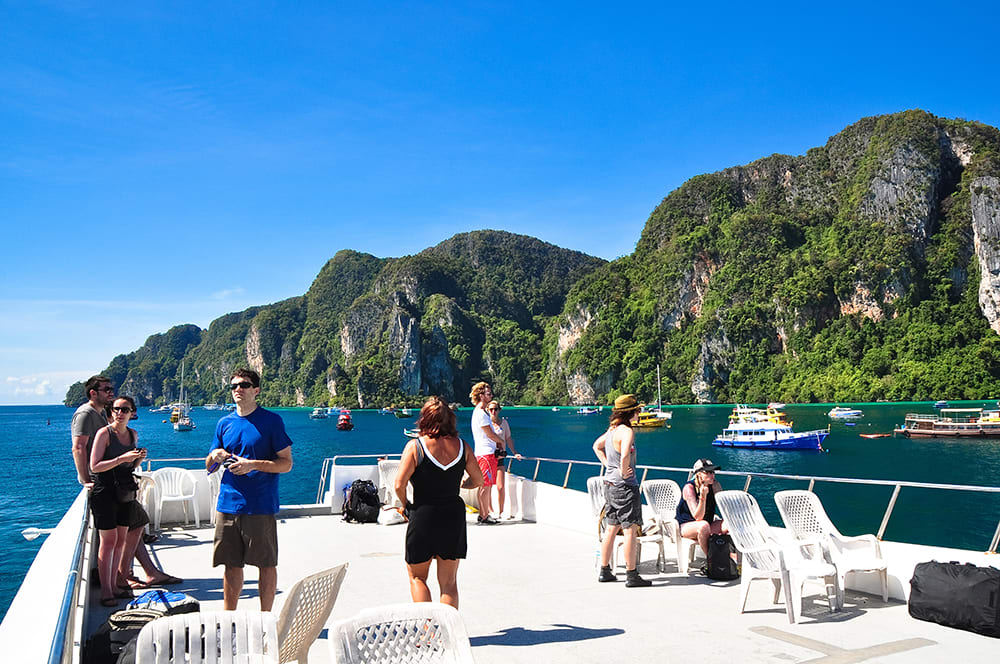 Raya Island Boat & Snorkel Trip
Avoid: Patong in Phuket, and a handful of destinations in Krabi, such as the Phi Phi Islands and Maya Bay of 'The Beach' movie fame. The beaches in Pattaya and Koh Samui can get uncomfortably crowded as well.
Instead: Hop on a 30-minute boat ride from Phuket to Raya Island. Yet to be discovered by the masses, the island is a treat of clear waters. Enjoy the perfect snorkel at Kon Kae Bay, and lounge around a relatively empty Patok Beach. You might also want to see the Koh Yao Islands: Koh Yao Noi and Koh Yao Yai, situated in Phang Nga Bay. The beaches in these remote islands aren't as scenic as their Maya Bay sibling, yet they offer the quiet haven you might be looking for on equally pristine stretches of sand and sea.
Other options are the national parks: Khao Sok National Park, two hours north of Phuket, is a gorgeous destination with one of the earth's oldest lowland rainforests. Ko Tarutao Marine National Park is another beautiful sight as well.
If you're keen on staying in Phuket, how about an ATV ride for a unique way to tour the island? Should you still decide to explore Phi Phi Islands and Krabi, you'll be grateful for booking a private cruise for its semblance of privacy. In Koh Samui, how about trying something different off the shore – a day of big game fishing, maybe?
In Pattaya, we recommend skipping the beach and heading for Nong Nooch Tropical Garden instead.
The Philippines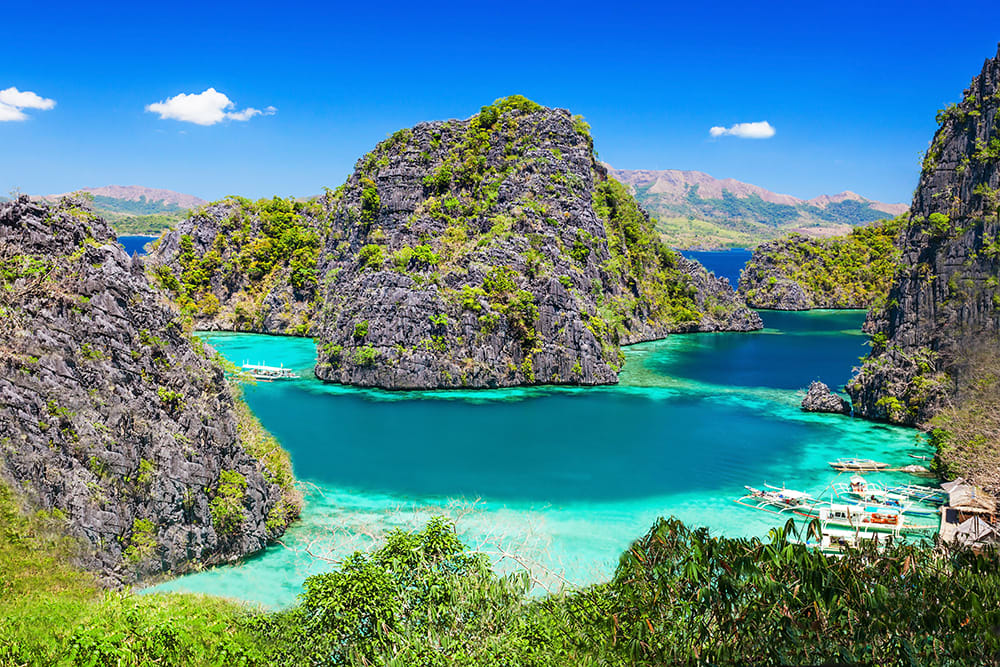 Palawan
The Philippines, among Southeast Asia's tropical go-to for long weekends by the beach, is home to 7,000 plus islands – quite the number to select from when it comes to planning your Spring Festival getaway. This includes the popular Boracay of white sand fame, party-synonymous.
Avoid: If you're keen on spending the long weekend at the beach with nothing but your solitude, however, it's probably not the destination to go, as the island can be as crowded as it is beautiful. No matter, you have 6,999 (plus) other islands to select from.
Instead: Visit Palawan, a gem of an island surrounded by clear blue seas. There are plenty of things to do around this beauty of a destination, including kayaking along the Puerto Princesa Subterranean River National Park – a UNESCO heritage site featuring an underground river – as well as snorkeling and sun bathing in the pristine El Nido, or enjoying a seafood feast in Coron.
Other island options are Bohol, home to the Chocolate Hills and the tiny primate called the tarsier. Nearby, Panglao Island offers itself up as idyllic for diving enthusiasts, and also has some of the least touched stretches of white sand and ocean you'll ever set foot on.
Japan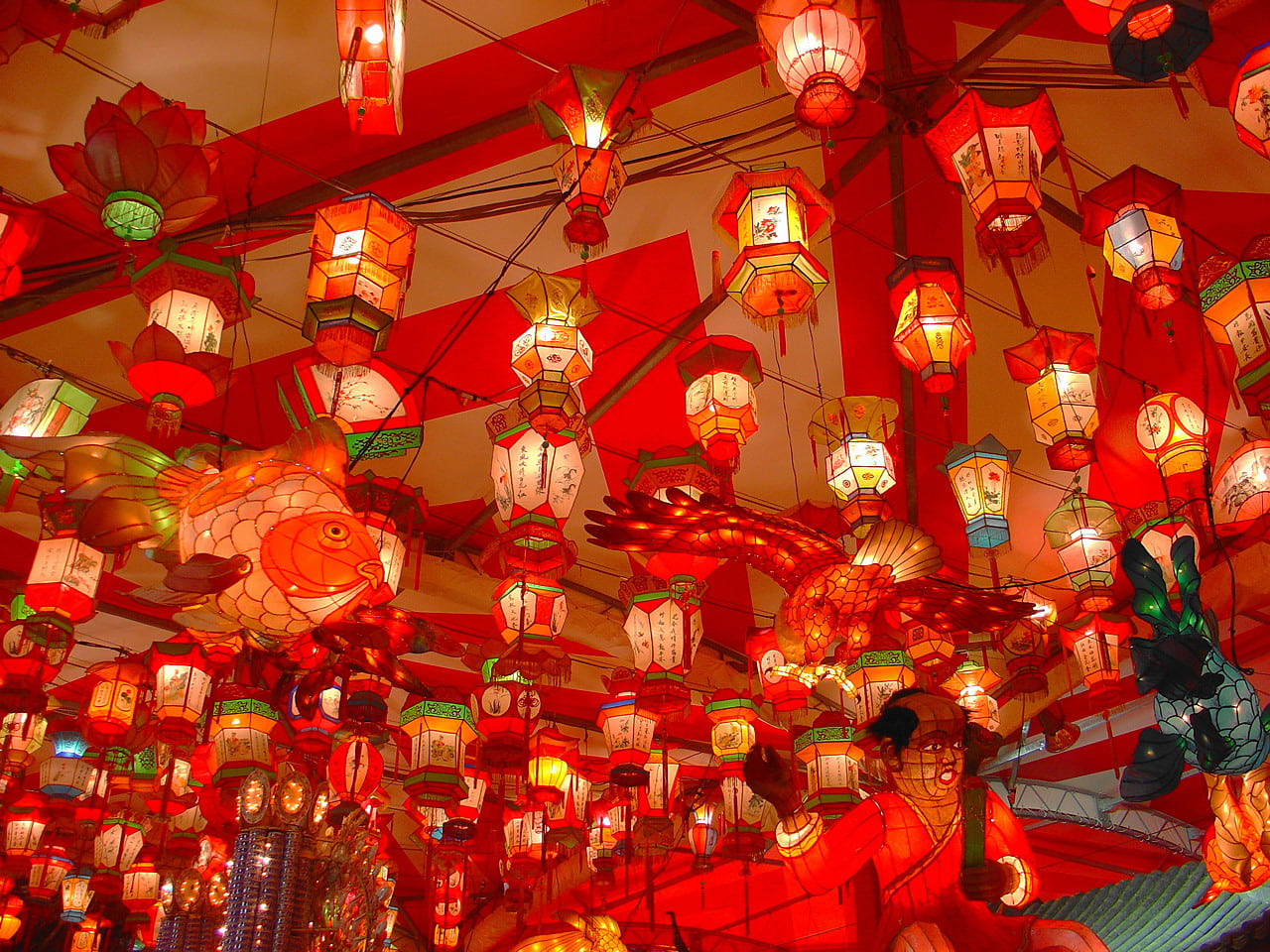 Image from Wikicommons
A favorite destination among Asian travelers, Japan is bound to welcome an influx of visitors in its frequented destinations, from Tokyo and Kyoto to Osaka and Okinawa. More than the Lunar New Year, the month of February itself makes for a good time to visit the Land of the Rising Sun, with pristine weather for skiing and the Snow Festival taking place in Sapporo. While Chinese New Year is not a national holiday here, celebrations are common among Chinese communities.
Avoid: Chinatowns, where most Lunar New Year festivities will take place. The three largest Chinatowns are located in Nagasaki, Yokohama and Kobe. Nagasaki is holding its annual Lantern Festival, featuring a massive display of lanterns at Chuo Koen Park, down to Kifokuji Temple, as well as parades. Yokohama's Chinatown proper will also be alive with lion dances and parades, while the Masabyo Temple and Kanteibyo Temples are expecting numerous visitors making offerings and symbolic money burning for the deceased.
Instead: Okinawa may be a tourist favorite, so the key is to try less conventional, more unique activities such as a whale watching boat trip, or kayaking down a mangrove river. In Hokkaido, renting a car and driving by the scenic landscape is a way to take in its natural bounty apart from the masses, while selecting a more exclusive ski resort will let you share less of the slopes with others.
South Korea (Seoul)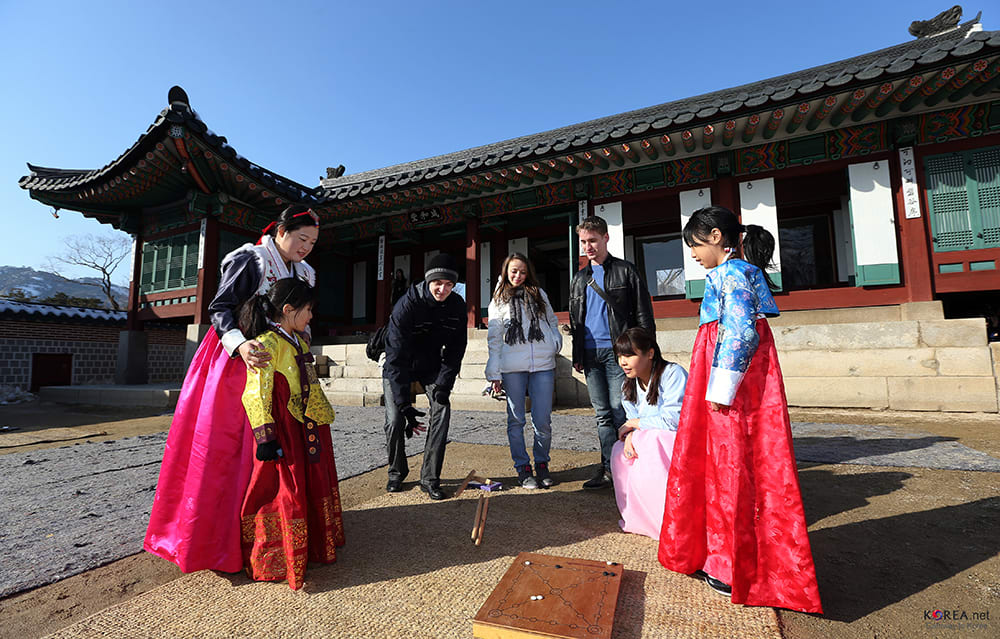 Seollal traditions include putting on a 'hanbok' and playing a board game called Yutnori. Image from Wikicommons
For the Koreans, the Lunar New Year celebrations are known as 'Seollal,' which this year falls on the same day as the Chinese counterpart. It is typical of city folk to head to their respective home provinces to celebrate the new year with their families, gathering for reunions and taking part in traditional, ancestral rites. This may mean a quiet, deserted Seoul for visitors, but also a host of other things: busy public transport, booked air fares, and the remaining sights and attractions packed to the brim with expats and fellow foreign tourists.
Avoid: Theme parks such as Everland and Lotte World will be the destination of choice for families, while popular palaces and temples, such as Gyeongbokgung Palace and Changdeokgung Palace, Jogyesa Temple and Bongeunsa Temple are bound to be full.
Instead: Venture off the beaten path in Seoul and try something new. How about a dinner at the Korea House, complete with an authentic Joseon Dynasty meal and cultural performances? It's also the best time to enjoy Korean cuisine on another level with a kimchi making class and tea ceremony.
Should your trip consist of seeing the city's famed temples, however, you still have the option of doing a group tour in Seoul. Not only will this help you navigate through the crowds; the private ride also spares you the hassle of having to commute, and competing for rides during the busy season.