After a drunken taxi ride home one evening, three university friends from Birmingham, UK found themselves planning the trip of a lifetime.
It's on the Meter tells the story of three friends, Johno, Paul, and Leigh and their travels around the globe in 'Hannah', a 20 year old London Black Cab. During the year-long, 43,000-mile round trip, the three friends traveled through some of the most dangerous and volatile places on earth, escaped arrest from the secret police in Iran, and fought against torrential monsoon rains in the Indian subcontinent. By the time they arrived home, they had managed against all the odds to circumnavigate the globe and break two world records. We caught up with 'It's on the Meter' team member Johno to talk more about the book, and his experience on the road.

Klook: Where did the inspiration for such an adventure come from?
Johno: One night back when we were students we'd had a few too many drinks and were getting a taxi back home that seemed to be taking forever. As the meter ticked higher and higher we thought, "I wonder if there's a World Record for that?" I found out that there was… and so we decided to try and break it! The next morning, rather than forgetting about our stupid idea we actually decided to go ahead and do it.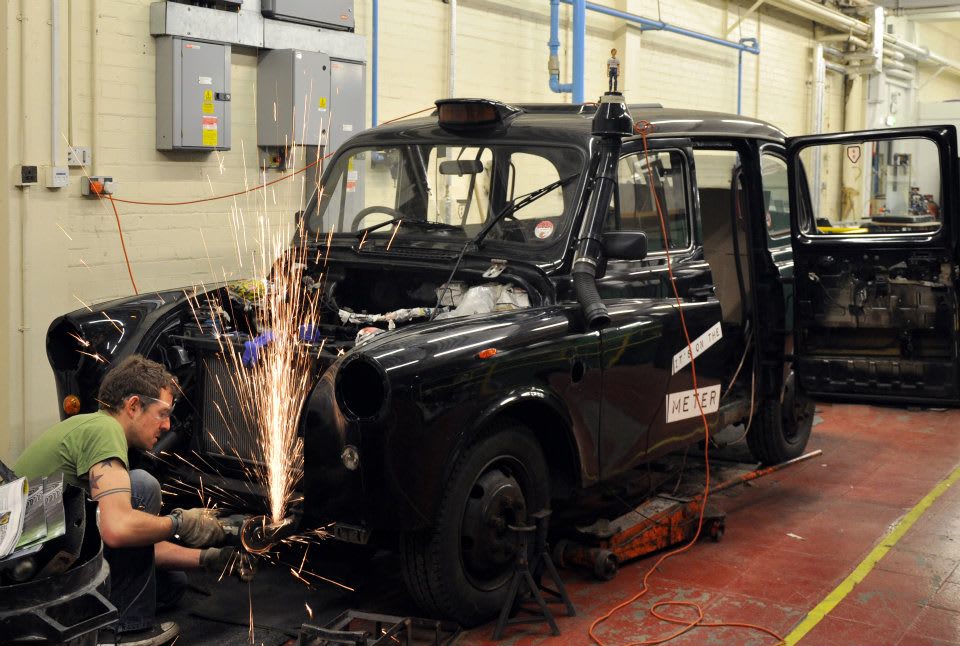 Klook: How much planning went in to making the trip a success?
Johno: We did a lot of planning and told everyone who would listen about our idea. However, no-one really took us seriously until we actually found a Black Cab on eBay and took £450 out of each of our student loans to buy it. When travelling it's really great to be flexible and we tried our best to remain this way, but the nature of travelling with a vehicle through so many countries means that certain things (such as visas and permits for the car) had to be planned pretty meticulously months in advance.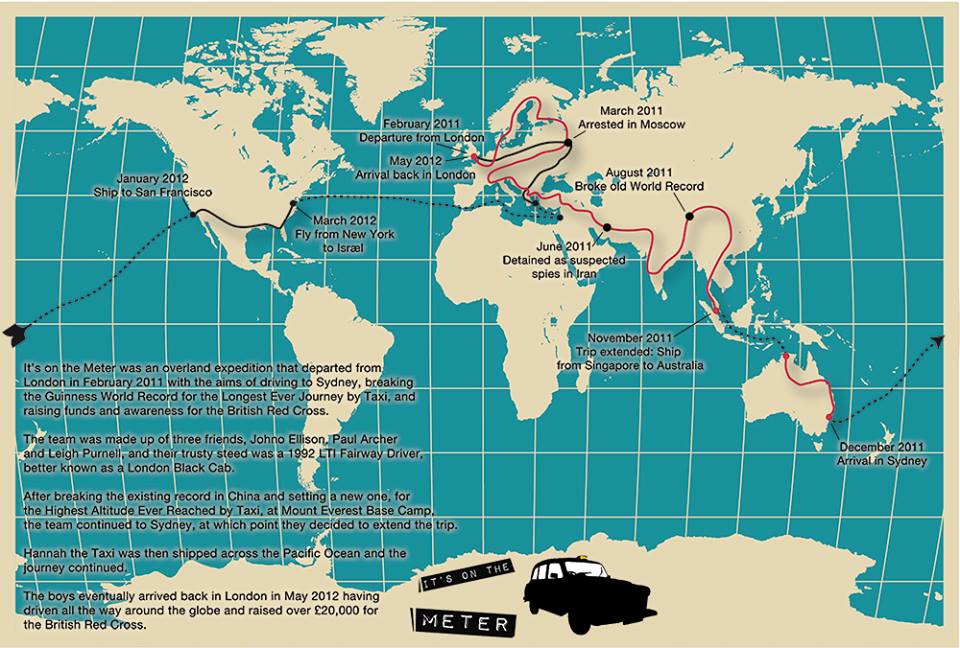 Klook: How did you go about funding the journey?
Johno: After we graduated we worked full-time and saved up as much cash as we could but it just wasn't enough and our dream was slipping away. However, we were really fortunate that we won a competition called the Non-Standard Awards that helps people achieve crazy motoring-related ideas. They gave us enough cash to cover our fuel and visas bill, meaning we could actually set a date to hit the road. Throughout the trip we struggled with costs as the car broke down, fuel prices soared and everything took longer than we expected. Around Singapore we were really in a bad situation and although we had just enough money to get to Australia we would then be totally broke and stuck there. Luckily at this point we got a brand new sponsor, Get Taxi, out of the blue and we agreed to partner with them to complete the trip to Sydney, then extend it across America and all the way around the world.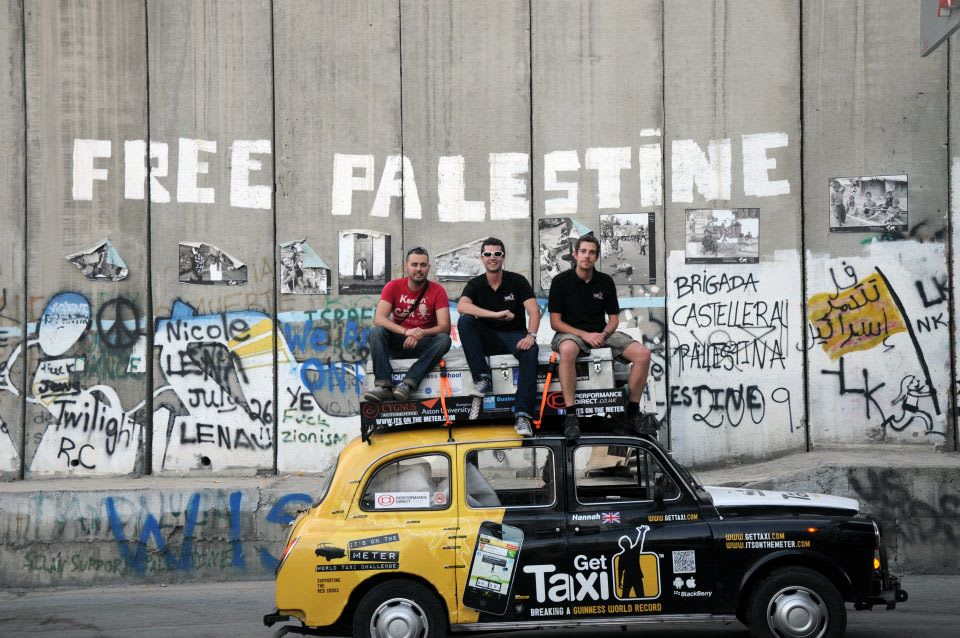 Klook: What was the most challenging part of driving a London black cab around the world with two of your best mates?
Johno: Probably the toughest thing was some of the actual driving itself, plus the state of our cab. Driving through India in the monsoon was really hard – our visas (secured six months earlier) were about to expire so we ended up driving twelve to thirteen hours a day for a week on some truly terrible roads with crazy traffic ranging from huge trucks to rickshaws to cows! Paul contracted dysentery around this time and Leigh also got quite sick so they're weren't in the best state to be driving thousands of miles in the baking heat. On top of all that the cab was really struggling with the poor roads and broke down every few days – at some point everything except the engine itself was broken – our sound system even stopped working after we discovered an ant's nest in the subwoofer!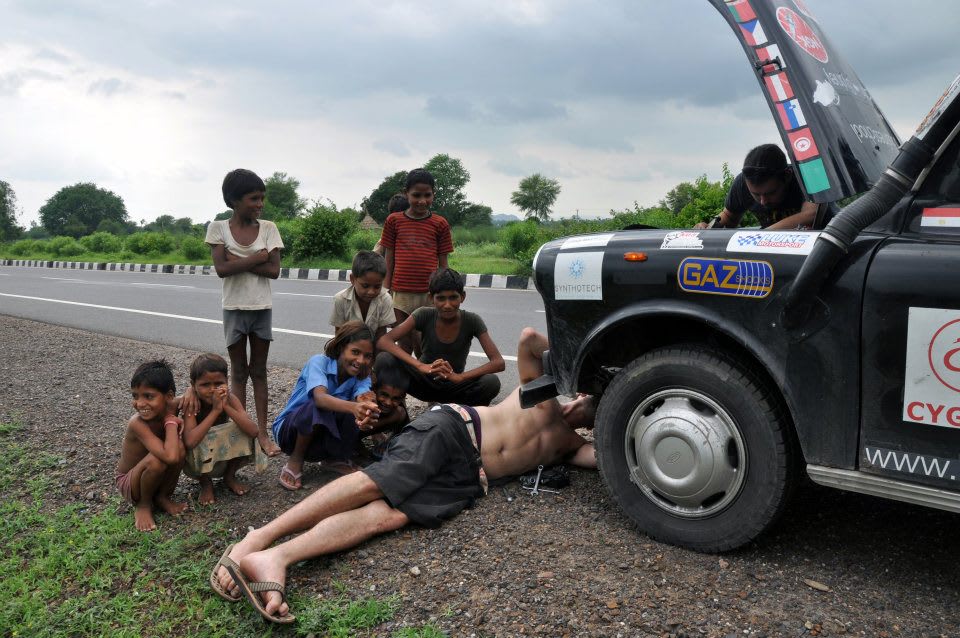 Klook: A substantial part of the journey was spent crossing East Asia where you broke another Guinness World Record; tell us about that.
Johno: After India and Nepal we entered Tibet on the stunning Friendship Highway – one of the highest roads in the world. Up there at 16,000 feet (4,800 metres) the car was really struggling to deal with the thin air and we had lots of other mechanical problems, but the amazing scenery more than made up for it. Our route took us past Mount Everest and we decided to take the 100km detour up to Base Camp only to quickly discover that our two-wheel-drive car designed for the back streets of London was a terrible choice for the rutted track up the world's highest mountain. After an entire day of driving we finally made it to Base Camp and a few days later we crested an even higher mountain pass where we set a brand new Guinness World Record for the Highest Altitude Ever Reached by Taxi.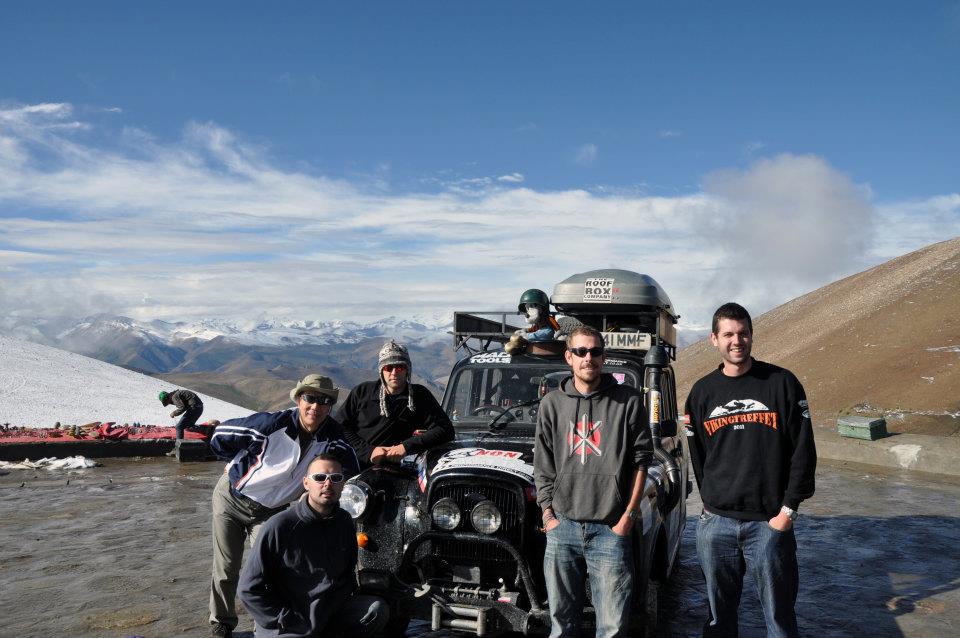 Klook: After driving through China, you drove through Vietnam, Cambodia, Thailand, Malaysia and Singapore before taking on Australia. What were the highlights for you on that leg of the journey?
Johno: By the time we reached South East Asia we really felt like we were in a completely new world. Whilst we were in China we had a compulsory guide with us at all times so as soon as we left him at the border we sort of all got the feeling that we were kids home-alone again. Then a few days later we trundled into an infamous backpacker party town full of hedonistic young travellers and we just got an incredible reception – people just couldn't believe that we'd driven all of that way from England. From a more cultural point of view it was really interesting to watch churches slowly change into mosques and then again into temples. The food in Thailand and Malaysia (and throughout the trip) was also a mini adventure in itself.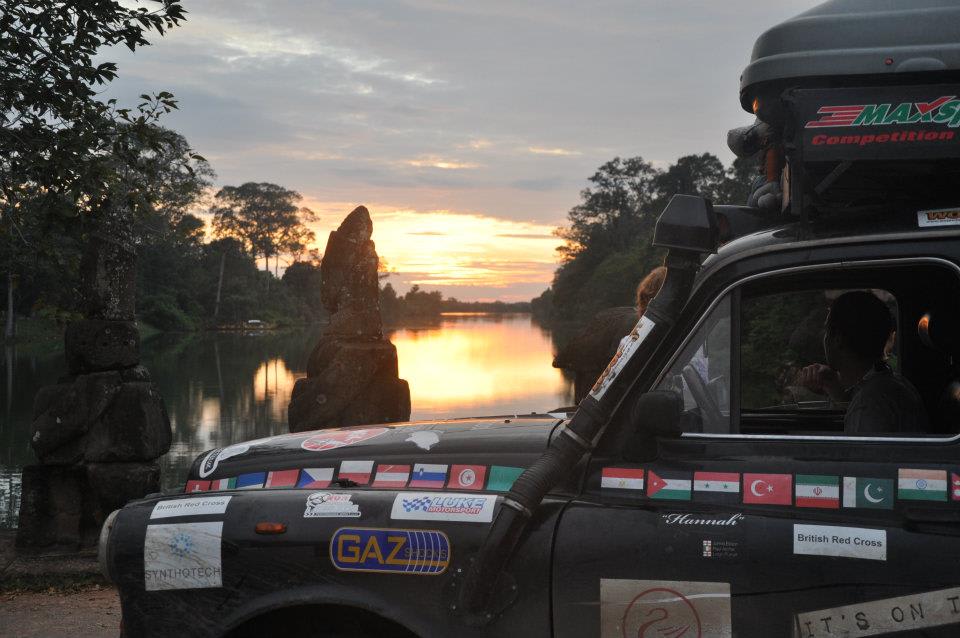 Klook: One of the most striking images of your journey is of the three of you and Hannah parked outside a majestic and peaceful looking Angkor Wat. How did you manage to capture these unique shots?
Johno: By the time we reached Cambodia the monsoon that had caused us so many problems in India had caught up with us again. After three days of driving through a watery landscape of flooded paddy fields and swamped roads we finally made it to Angkor Wat. We were really pleased to discover that we could actually drive around ourselves and stop at some of the more hidden temples away from the crowds. It truly is an amazing sight with trees bursting out of overgrown temples and we thought it would make a great backdrop for our increasingly out-of-place cab.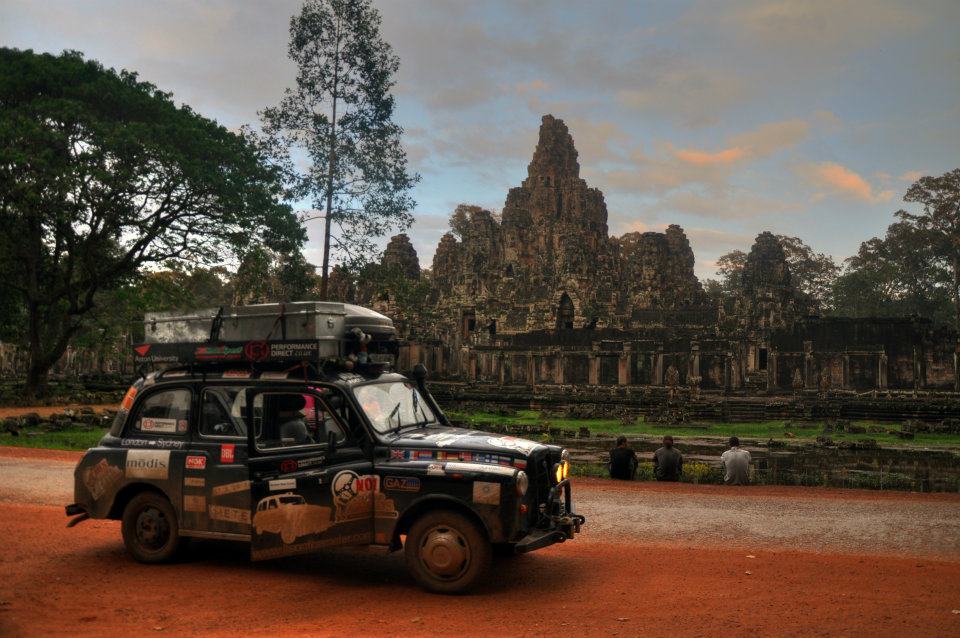 Klook: Were there any dangers you encountered along the way?
Johno: The most dangerous section of the trip was undoubtedly crossing through the Baluchistan Desert from Iran to Pakistan. This region is notorious for bandits and smugglers and the route took us within 20 miles of the Afghanistan border and across a swathe of Taliban-controlled territory. Due to visa complications Leigh and Paul had to fly out the country and later meet up in Pakistan so this left me with an Australian hitch-hiker, trying to cross this area, along with armed guards in pick-up trucks with machine guns.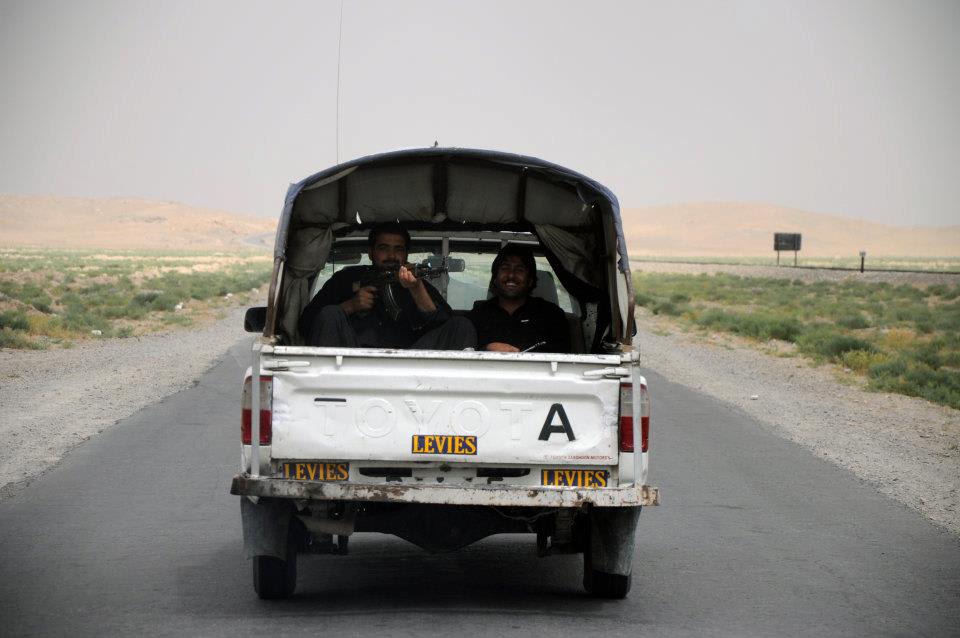 Klook: What advice would you give to aspiring explorers who hold similar dreams for exploration and travels of their own?
Johno: I think the main thing would be that there's never a 'right time' to leave… so just go out and do it! Throughout our trip we never really knew what we were doing and lots of things weren't perfectly planned. Occasionally this causes you problems but often it's the start of all the little unusual stories that come to mind when you think about 'adventure'. If you have a crazy dream that you keep putting off then try to take one small concrete step to making it happen – be that buying a taxi on eBay, booking a flight or just setting a date in your mind. Once you start down this road you'll be amazed how easily things fall into place and how many people will help you out if you just ask them!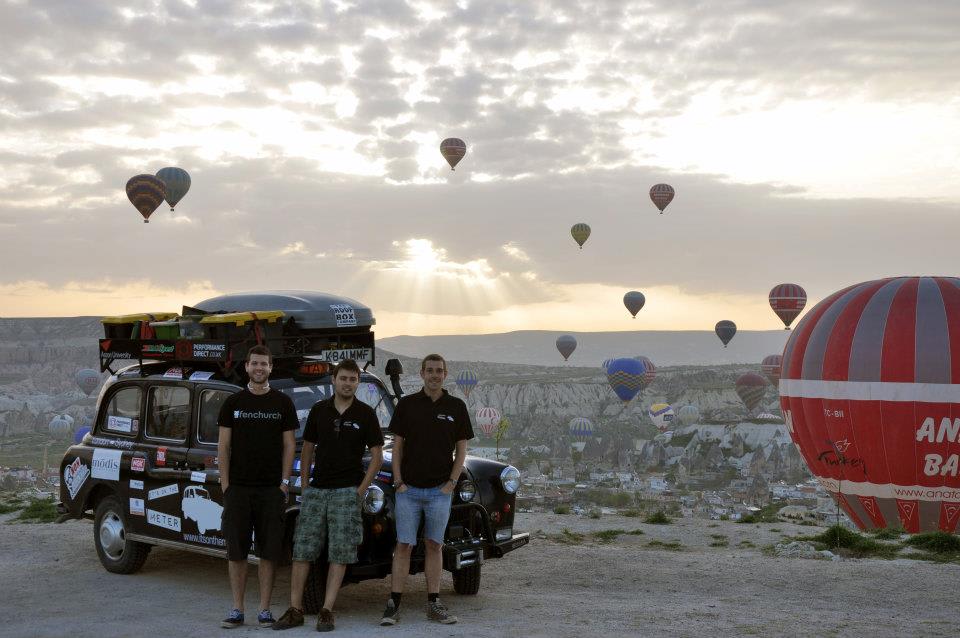 Klook: Do you have any more adventures lined up?
Johno: I'm always looking for the next idea and have a few little seeds of new adventures but nothing properly planned yet. About a year after we finished the trip I took a week and a half off work and cycled the entire length of Great Britain. I really enjoyed myself and that trip really helped me to realise that adventure doesn't have to be something far away, or expensive or done over many months – adventure can be in your own backyard if you choose!
To hear more stories about scrapes with the Iranian Secret Police, hair-raising breakdowns and roads from hell, 'It's on the Meter' can be found in all good book stores, whilst an e-book is also available for purchase online.