Super Mario comes to Google Maps
If you haven't already heard, Nintendo has joined forces with Google to bring Mario to your Google Map screens! In time to celebrate March 10th, aka MAR10 Day, this limited time Mario Time map will only last for a week. Be sure to navigate your daily commute because if you tap the question mark 100 times, Google will gift you a free 1-UP sound! We hear there's even a hidden easter egg so the more you navigate, the higher your chances are of finding it!
How it works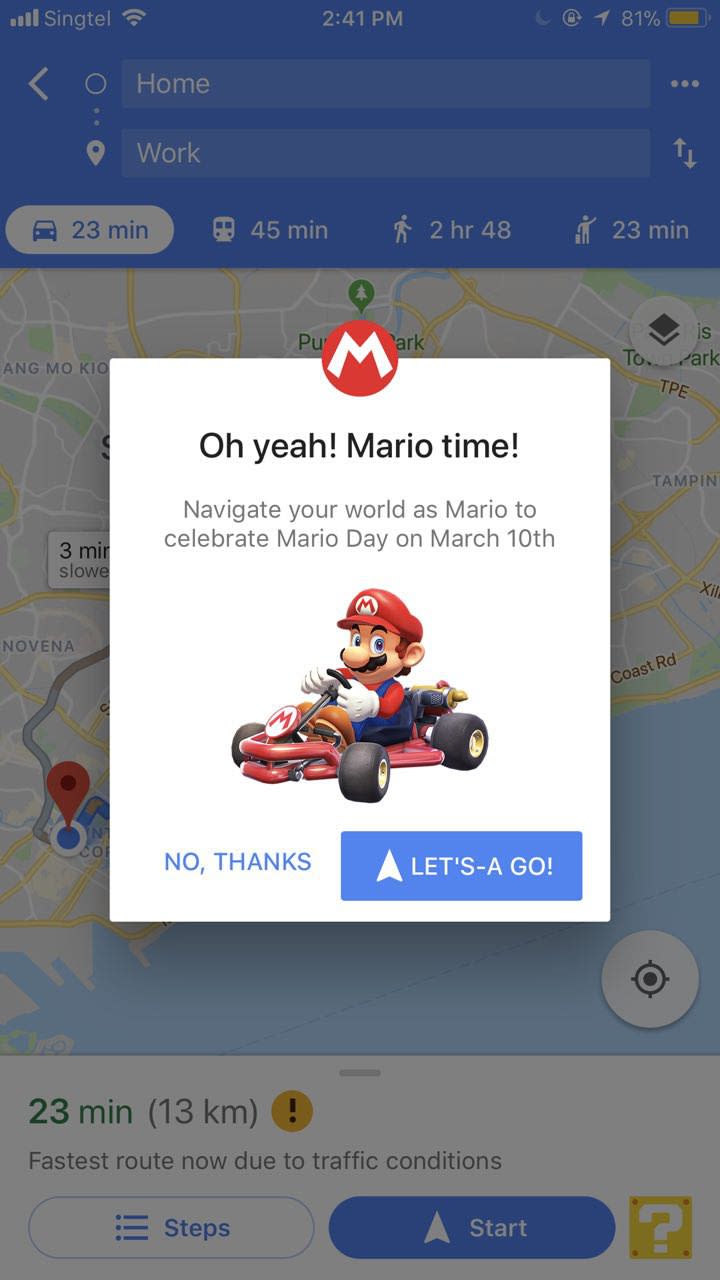 All you'll have to do is key in your destination and press directions. Do note that this only works for driving directions because Mario can't go anywhere without his kart! Click on the yellow "?" icon that appears beside the start button and Mario will become the navigation arrow in his cart!
Pit stops for your Mario Time in Singapore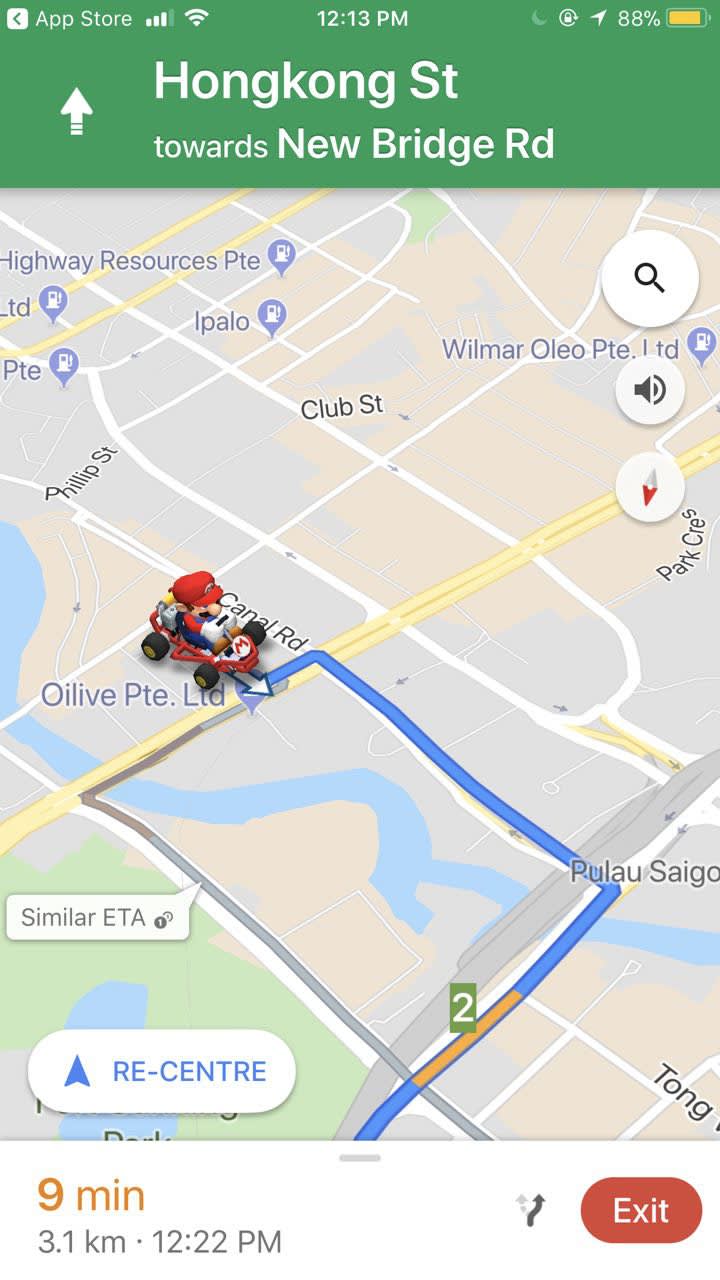 Here are some places in Singapore so ulu you'll definitely need to navigate to!
1. Singapore Science Center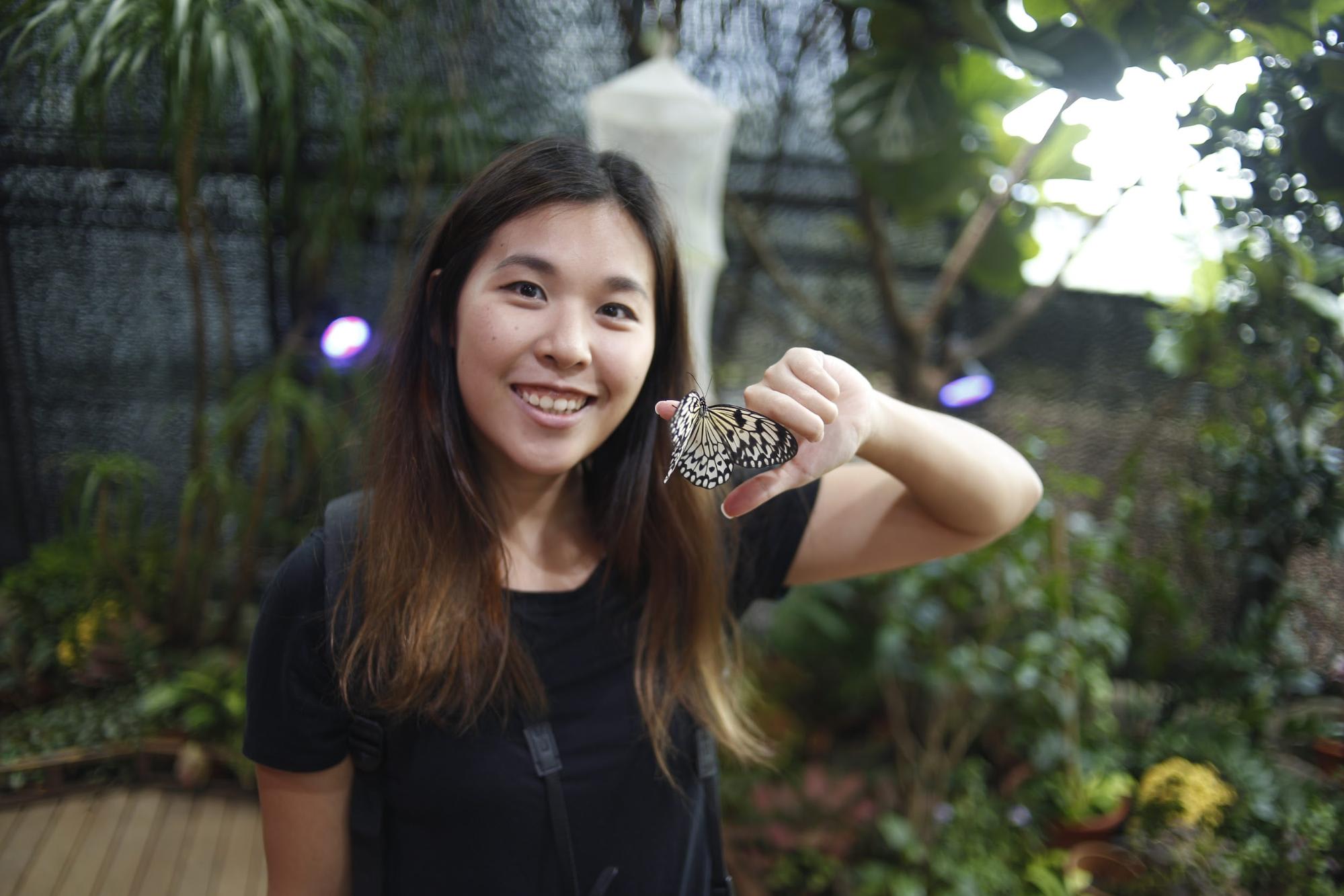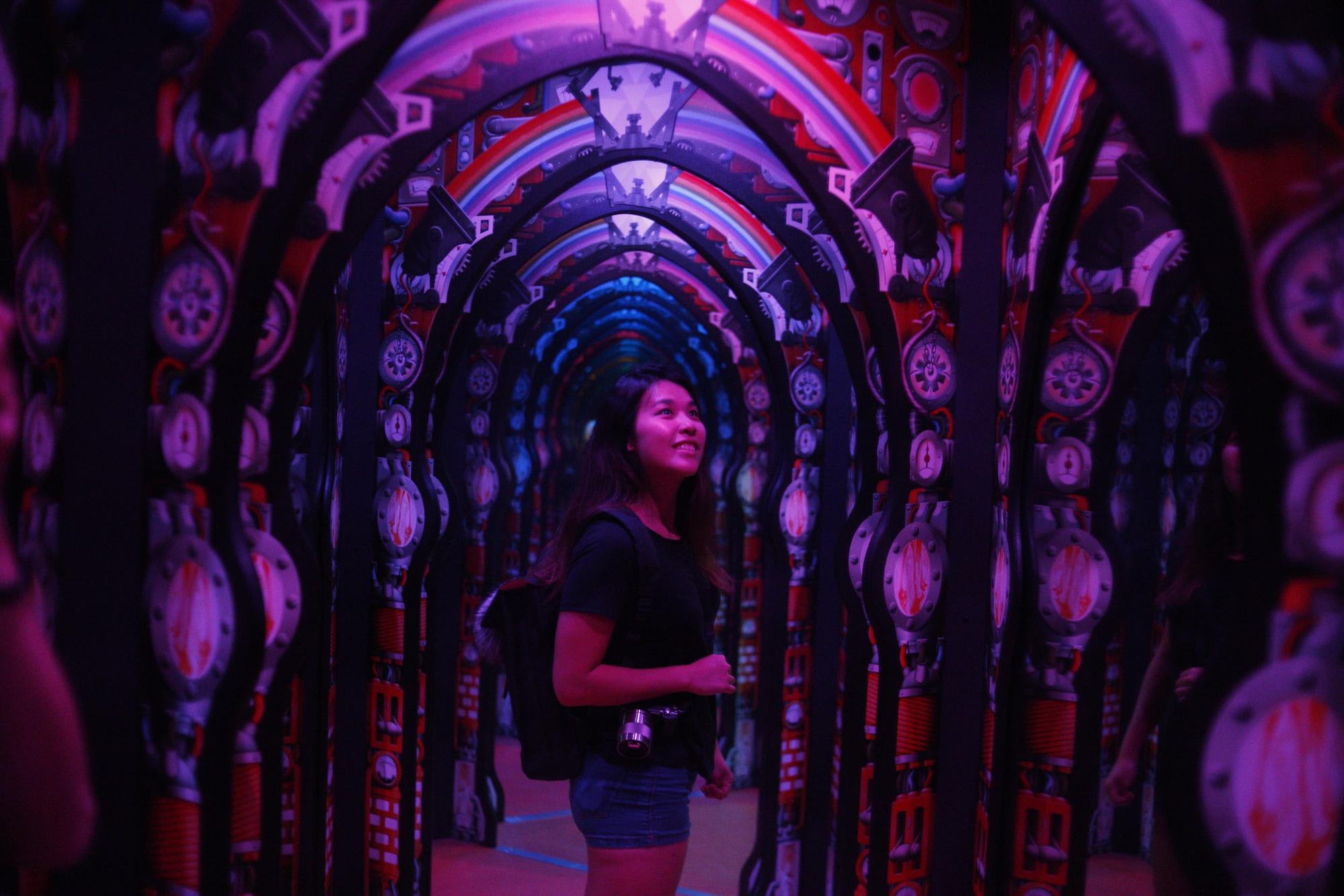 Located at the far end of Singapore's wild wild west, the Singapore Science Center is definitely worth a visit. Be sure to visit the Mirror Maze for some incredibly Instagram worthy pictures as well as well as the Butterfly Park to get up close with those winged beauties.
Klook your Science Center Singapore visit and visit any day since your tickets will be open dated! All you'll need is your Klook mobile e-voucher and you're all set.
Klook me to Science Center Singapore
Address: 15 Science Centre Rd, 609081
2. Singapore Faber Peak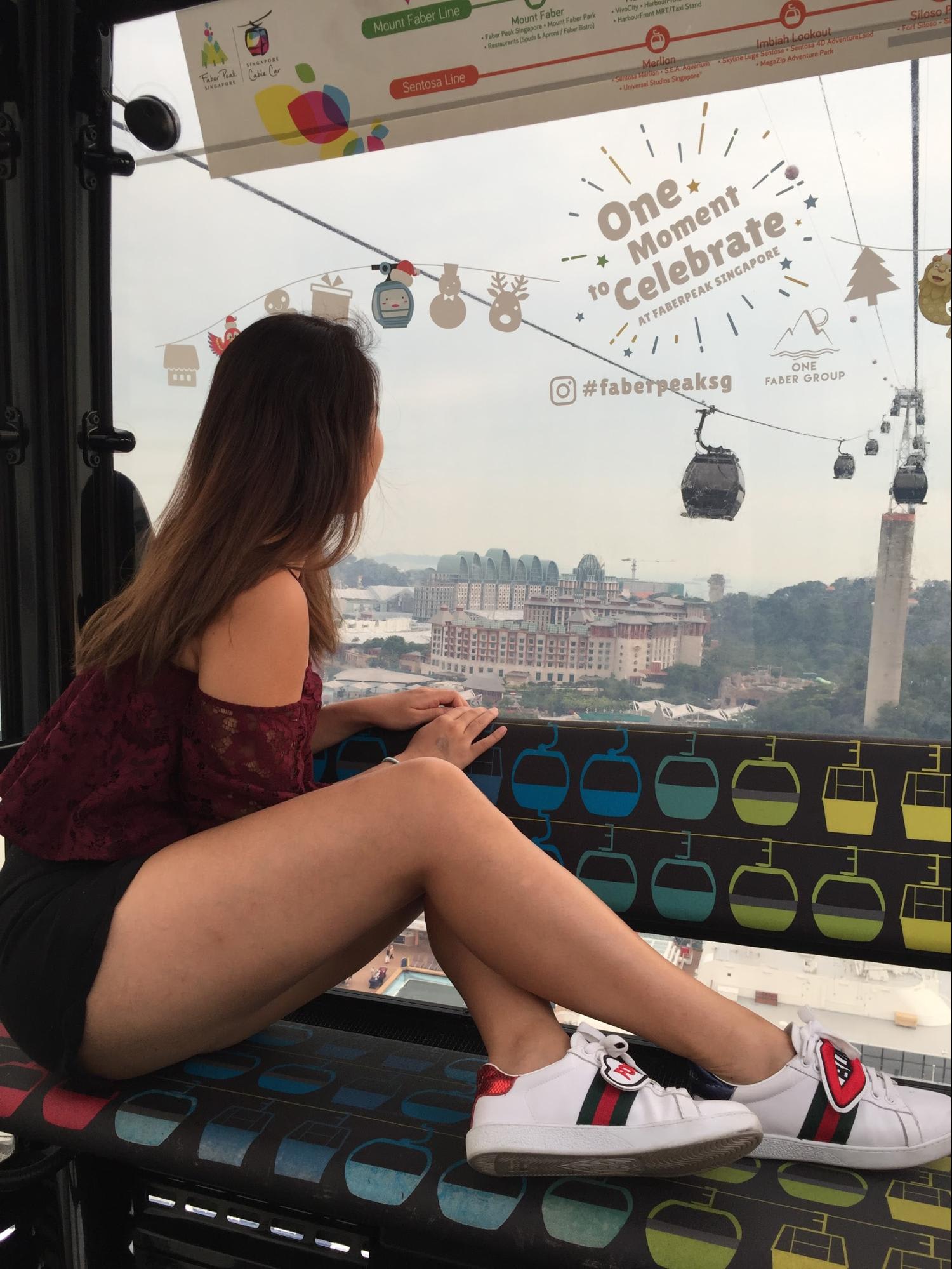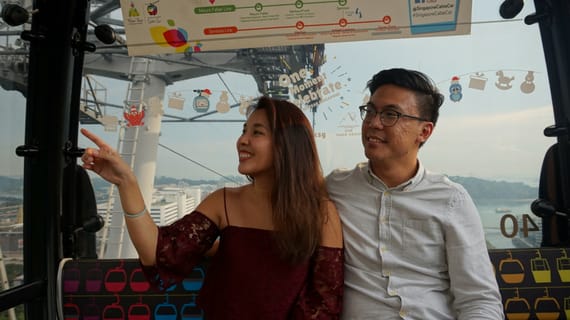 Also located high up in the treetops of Singapore's southern precicnt is Faber Peak. While it might be hard to get to, we promise you the stunning views will be worth it. Hop aboard a cable car and set sail into Sentosa, Singapore's island of fun! You'll be needing a Sentosa Fun Pass – your passport to visiting 19 of the island's attraction at 1 price! Be sure to check out our Sentosa Fun Pass guide to make sure you maximise your Sentosa visit.
Klook your Faber Peak tickets and only visit on days with clear blue skies for the best views! Luckily for you, tickets are open-dated.
Address: Mount Faber Rd
3. Singapore Zoo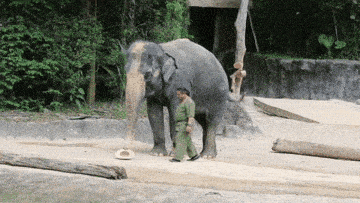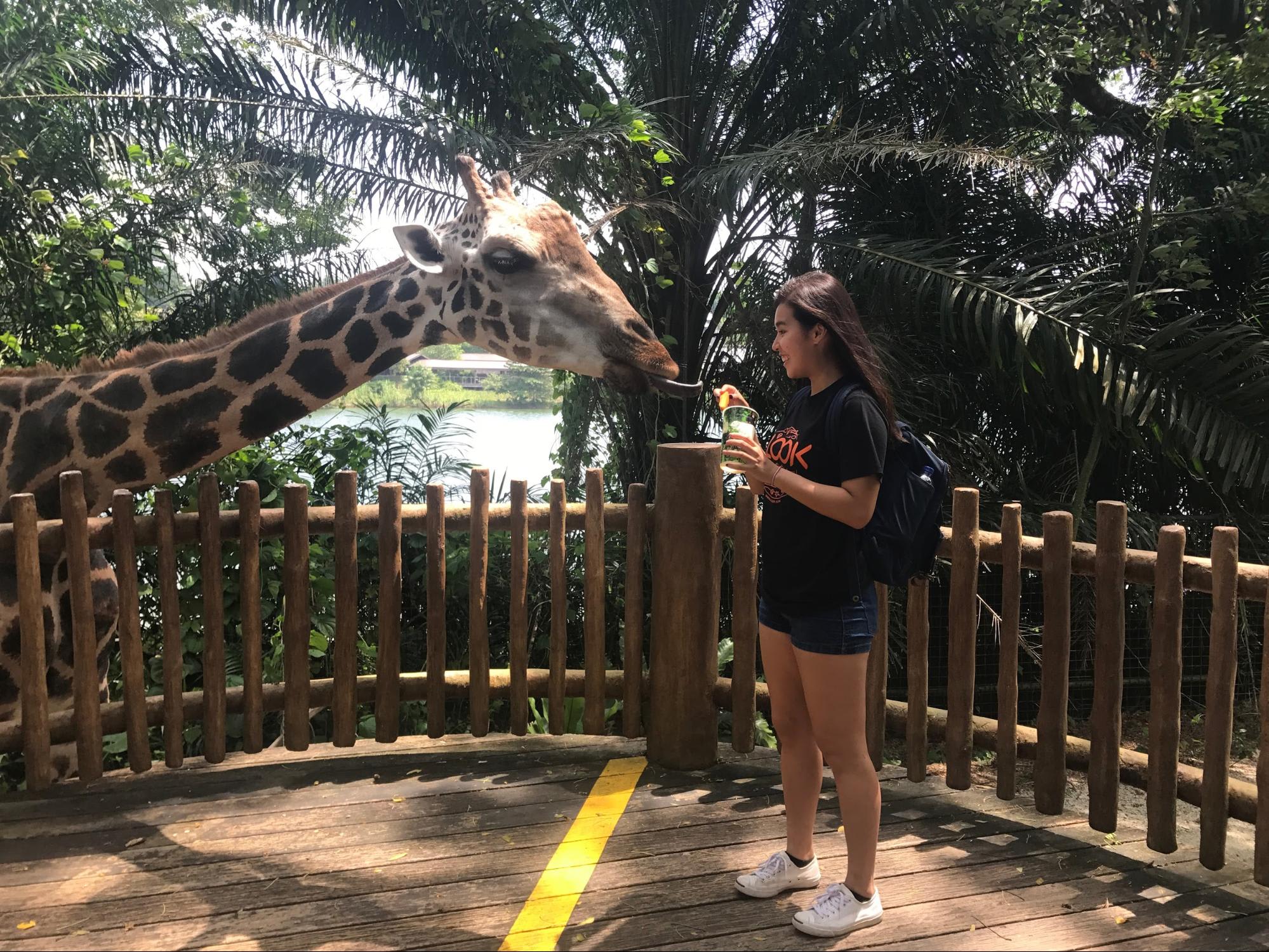 Visit the award winning Singapore Zoo hidden deep within the jungles in Northern Singapore. Feed giraffes, watch the animal shows and visit the sister parks River Safari and the Night Safari for a full day out!
You'll want to visit on a bright and sunny day to make sure you see these majestic animals in the best light. Be sure to Klook your open- dated tickets because you'll also get to skip the queues!
Klook me to the Singapore Zoo!
Address: 80 Mandai Lake Rd, 729826
Super Nintendo World Universal Studios Japan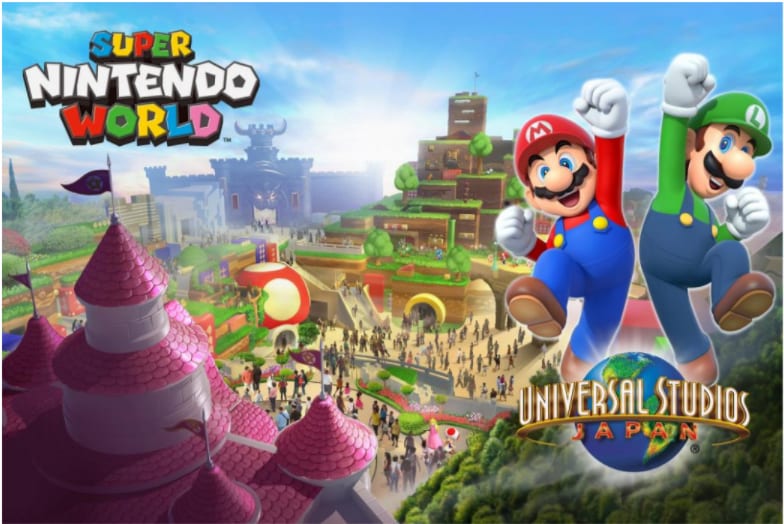 For those of us who can't get enough of Mario, there is a Mario Kart ride underway in the Super Nintendo World in Universal Studios Japan! We're keeping our eyes peeled for the launch date.
Even if you can't wait for Super Nintendo World, Universal Studios Japan is a must visit for all those in Osaka. The Wizarding World of Harry Potter and the Flyer Dinosaur rides are more than enough reasons to visit! Be sure to Klook your Universal Studios Japan tickets for open dated e-tickets and to skip the long queues!
Klook me to Universal Studios Japan!
Mario Kart Experience Tokyo Akihabara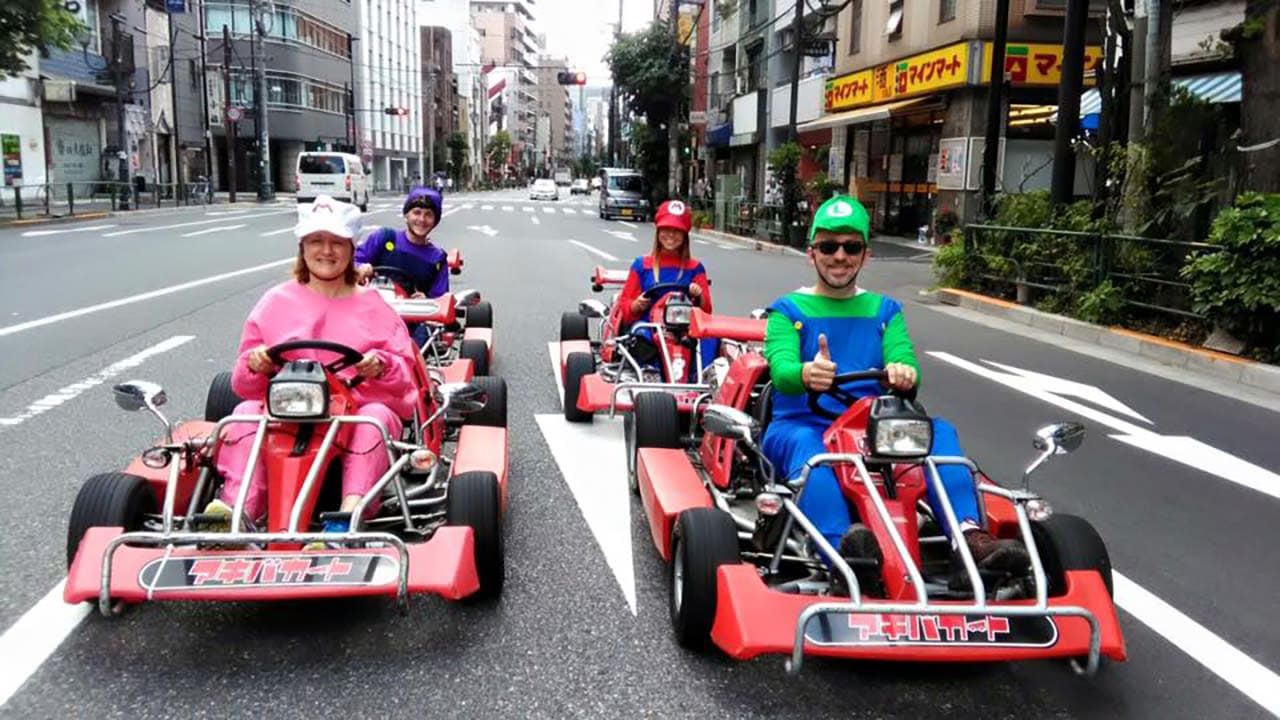 Meanwhile, you can get your real life Mario Kart experience in the Tokyo Akihabara Go Kart experience! Dress up as your favorite Mario Kart character and race your buddies along the streets of Tokyo.
Klook me to go-karting in Akihabara