[UPDATE] 13 June: SZA and Vince Staples to join the lineup for Good Vibes Festival 2018
Yep, you read that right! SZA, most-nominated woman of the year, and critically-acclaimed rapper Vince Staples will be performing at the 2018 Good Vibes Festival. The rest of the lineup include Lorde, ODESZA, alt-J, and more.
To get you pumped up for the upcoming festival, it's time to put the Good Vibes Festival 2018 Spotify playlist on repeat!
If you haven't already, get your #GVF2018 tickets now from Klook. No processing fee, no worry. Plus, you're entitled to a Survival Kit complete with all your festival needs like poncho, picnic mat and more!
Klook me to Good Vibes Festival 2018 now!
Who's ready for #GVF2018?
The much-anticipated Good Vibes Festival is making a comeback this year on 21 and 22 July 2018 at The Ranch @ Gohtong Jaya, Genting Highlands! The annual weekend getaway festival has a musical lineup of international chart-toppers as well as local favourites. Take a look at the full lineup below: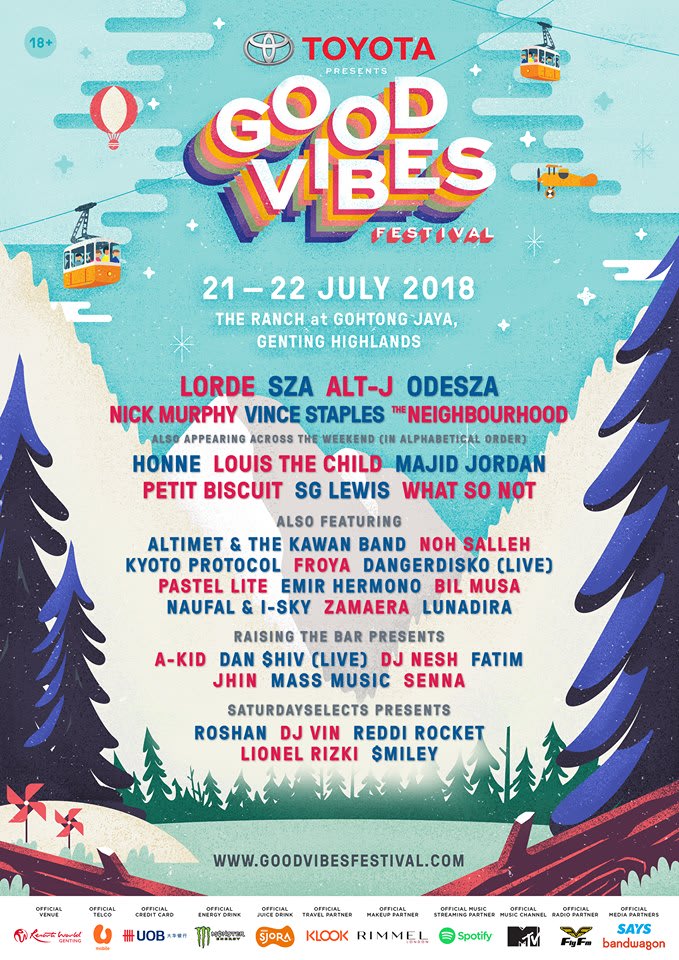 Already on its fifth edition this year, Good Vibes Festival 2018 will feature headlining acts like New Zealand singer-songwriter, Lorde, known for her viral award-winning song "Royals". English alt-prog trio behind "Breezeblocks", alt-J, will also be performing.
Seattle duo, ODESZA, will be joining the Good Vibes Festival lineup, together with the English electronic pair, HONNE. You can also expect to hear the familiar tunes of "Sunset Lover" by French prodigy, Petit Biscuit, in person at the festival.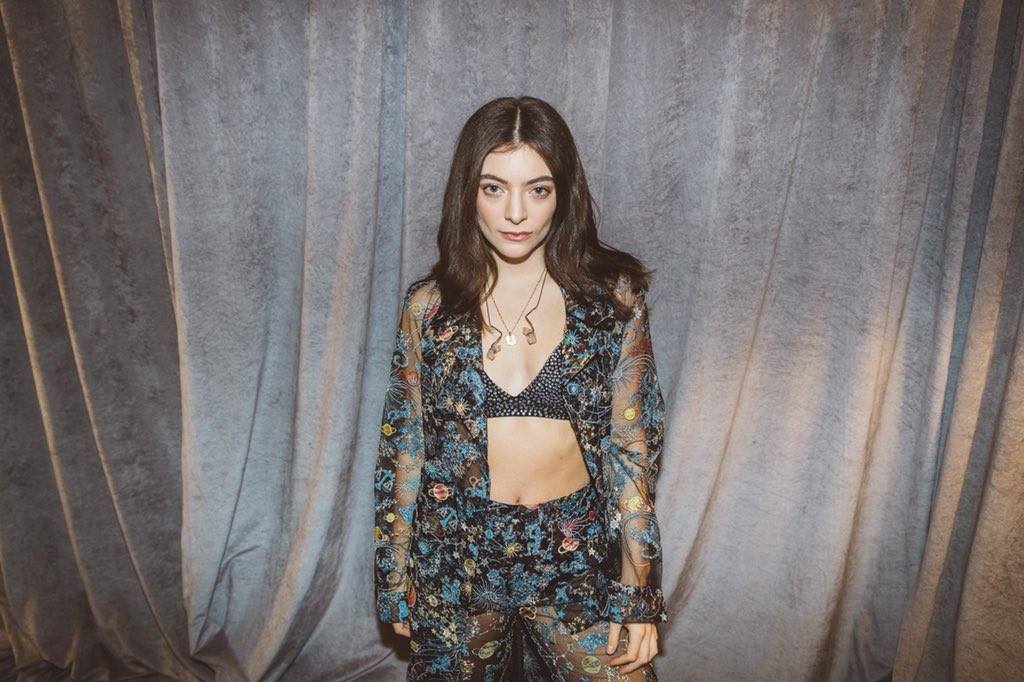 Photo Credit: Lorde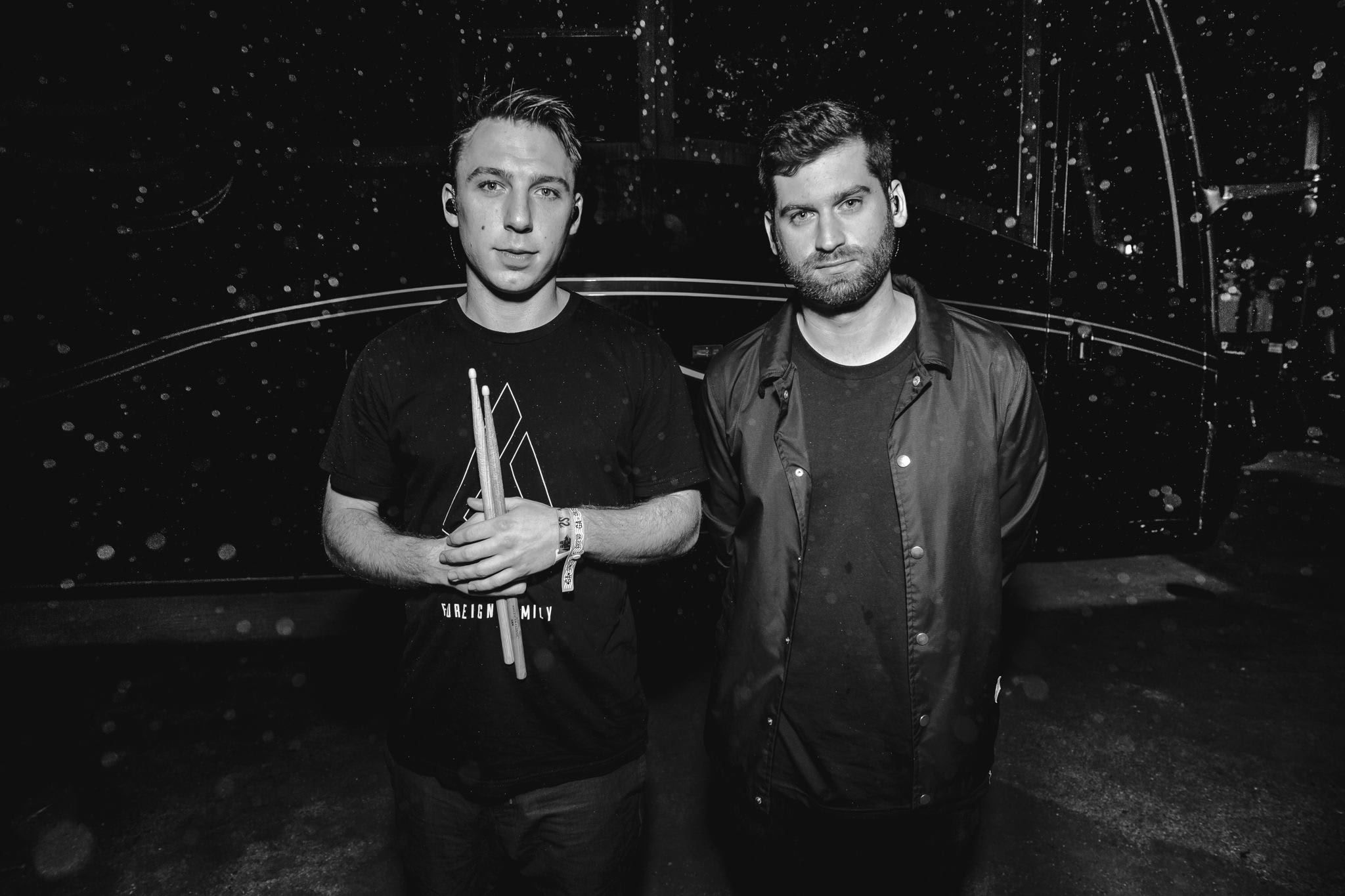 Photo Credit: ODESZA
Get ready for American band, The Neighbourhood, to perform "Sweater Weather" amongst other songs at #GVF2018. Australian pop wonder, Nick Murphy (formerly known as Chet Faker), will also be joining the party.
Other international artists set to join the Good Vibes Festival 2018 lineup include Majid Jordan, SG Lewis, What So Not, and Louis The Child. Meanwhile, the local acts announced include Altimet, Kyoto Protocol, Noh Salleh, Pastel Lite, Bil Musa and more.
When and where can I buy #GVF2018 tickets?
For those dying to get their hands on the tickets, mark your calendar for 21 April 2018! This year's Good Vibes Festival will see Klook as an authorised reseller and official travel partner for the first time ever. Make sure you head over to Klook on 21st April 2018 to get your hands on the #GVF2018 tickets.
Klook me to Good Vibes Festival 2018 now!
Aside from general tickets for sale, this year will also see a new category of VIP tickets made available for purchase.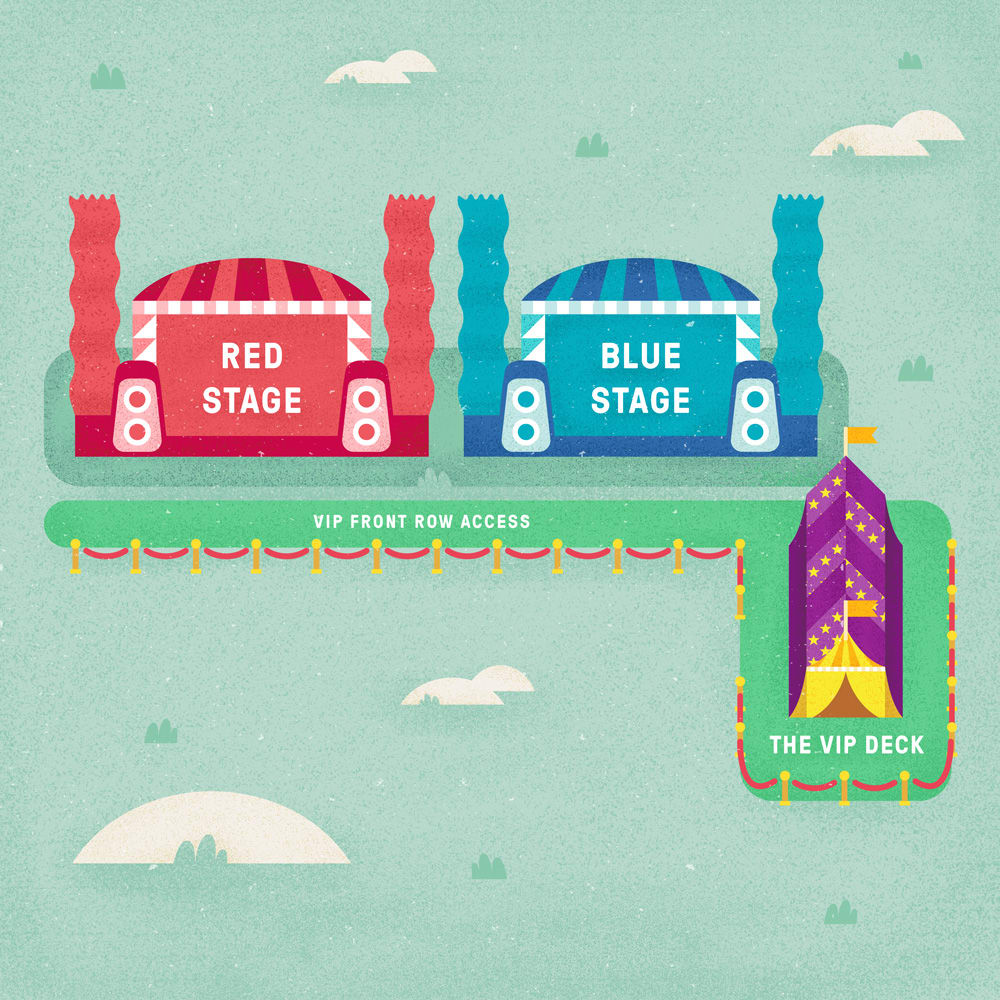 A #GoodVibesFest first, the new premium VIP tickets will feature amenities such as a designated VIP entry lane; VIP access to the festival on both days; access to the VIP Deck with a raised deck for optimal stage views; an exclusive VIP bar; specially curated VIP vendors; designated toilets; and exclusive front row pit access at both main stages.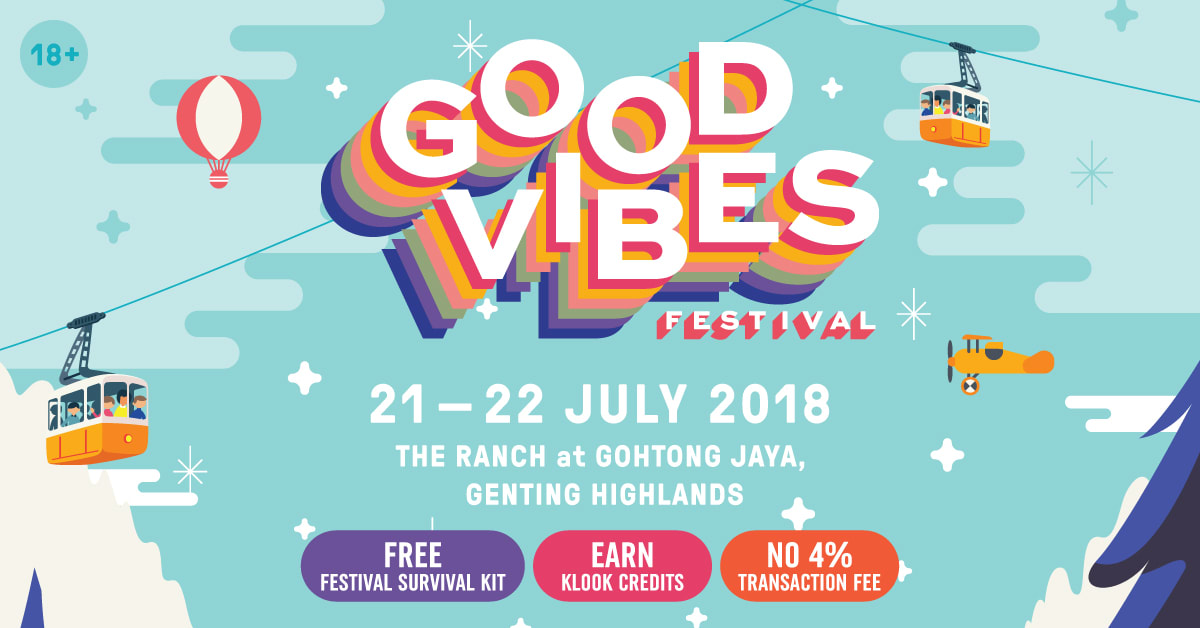 FREE Festival Survival Kit with every ticket purchase. Yes, you read that right! For every ticket purchased on Klook, you're entitled to redeem a handy survival kit on the day of the festival which will include a tote bag, picnic mat, poncho and more!
Collect Klook credits. Besides that, you can also collect Klook credits from your purchase(s) and the credits can then be used to get a discount on your next booking.
No processing fee. The prices stated on the site are already rated at 0% GST. Unlike other platforms, we don't charge 4% transaction fee either.
We're an authorised reseller. That's right, no hanky-panky business going on! Make sure you only purchase your #GVF2018 tickets from an authorised reseller to protect yourself from fraud.
Klook me to Good Vibes Festival 2018 now!
About Klook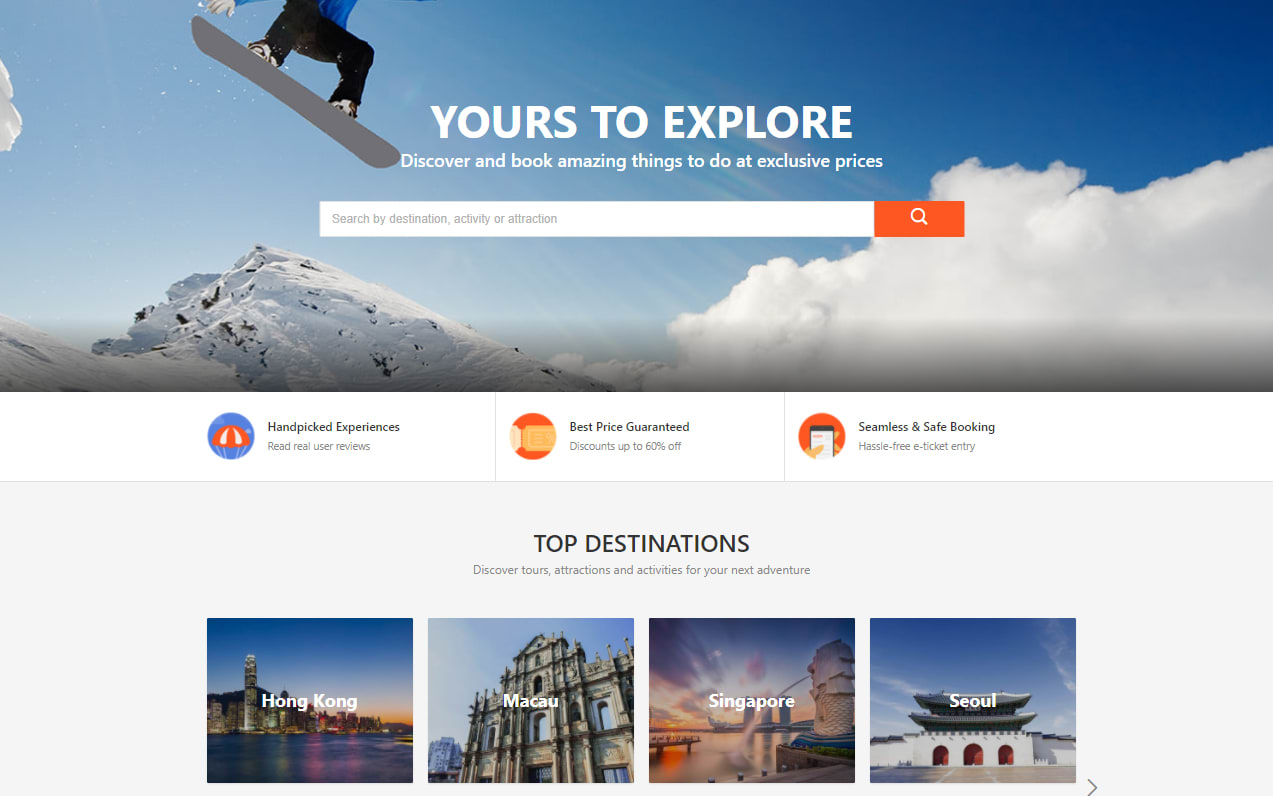 Klook is Asia's largest in-destination services booking platform featuring more than 35,000 activities across 150 destinations. Apart from offering some of the best deals on the market, travellers enjoy special skip-the-queue privileges and instant confirmation to attractions like Tokyo Disneyland, Hong Kong Peak Tram and more!
Check out the Klook blog for more travel inspiration or start your next adventure with us now. Booking is easy on-the-go when you download the Klook app. With mobile booking and instant confirmation at your fingers, it's easy to book activities even at the last minute!