Save big on your visit to the Land of Smiles!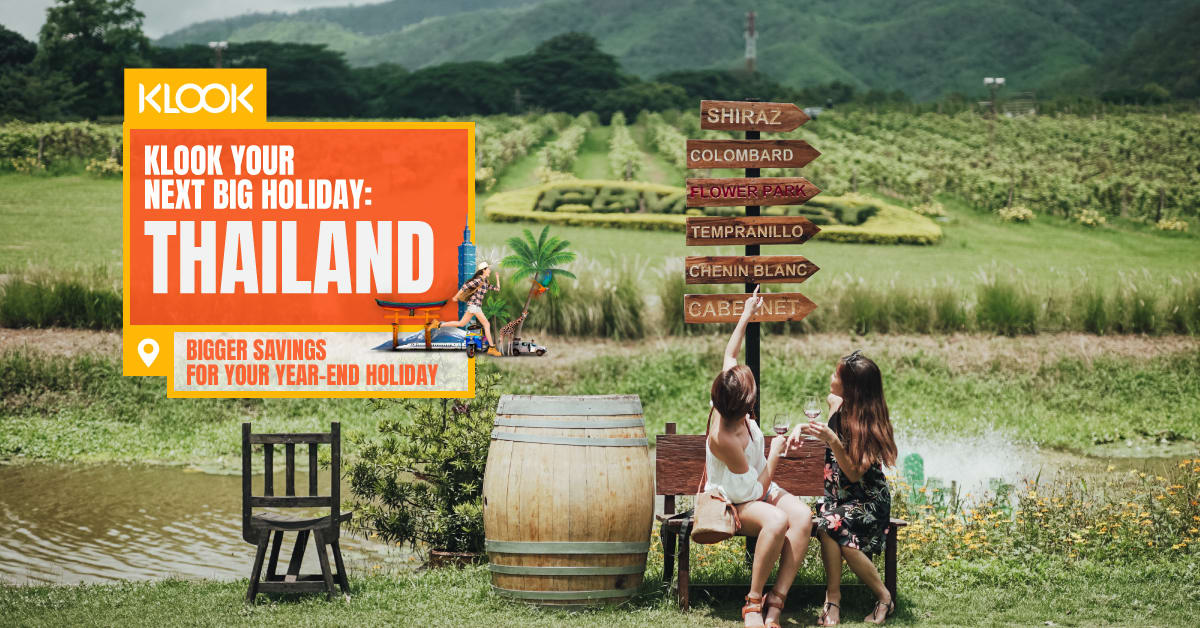 You don't have to burn a hole in your pocket just to have a great holiday in Thailand! With Klook's year end sale, you can enjoy all Thailand has to offer at a fraction of the price.
Enjoy unbelievable savings to luxurious spa treatments, river cruises and even Muay Thai classes! Whether you're a lone warrior or travelling as a pair of lovebirds or even with family or friends, we've got you covered.
Apart from the electrifying capital of Bangkok, we also threw in some off the beaten track cities like Hua Hin and Khao Yai. Here at Klook, we have put together some ideas to ensure you can experience all of Thailand without going broke.
Enjoy S$100 off unforgettable experiences on Klook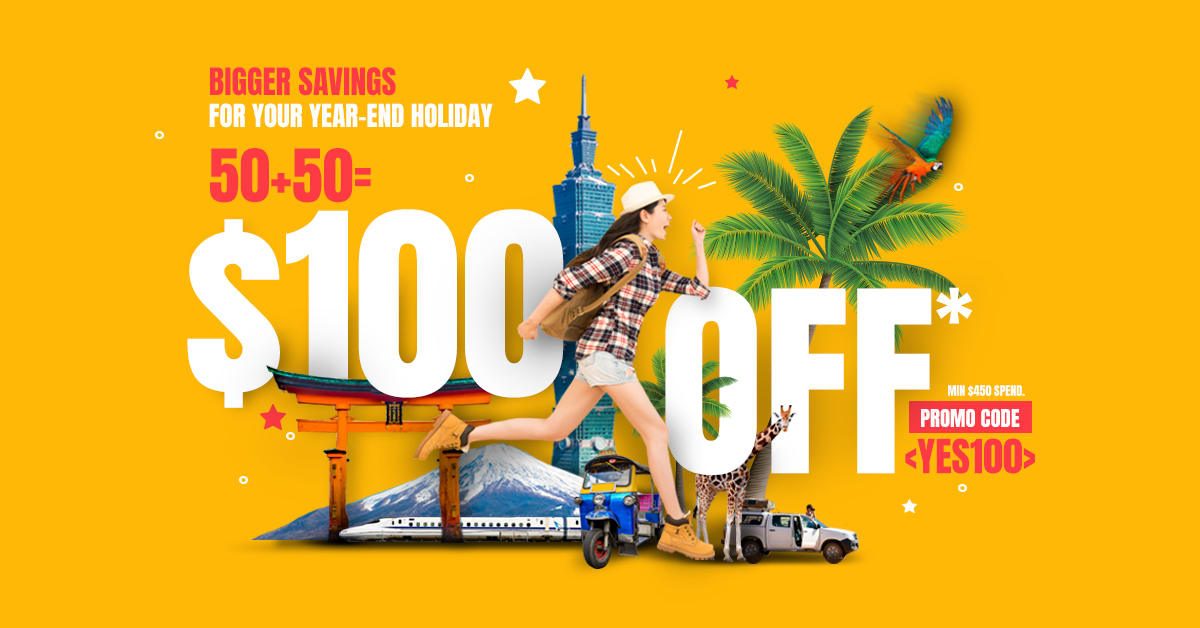 With Klook's end of year sale, you can enjoy everything Japan has to offer at a smaller price tag! The promo is open to Klook users residing in Singapore, Malaysia, Philippines, Indonesia and Thailand. Please refer to the following table for the respective promo codes:

Step 1: Check out S$450 worth of products with promo code "YES100"
Step 2: After checking out with S$450, an email will be sent to you with a UNIQUE promo code within 24 hours. Input this promo code into your Klook mobile app and get another S$50 off when you check out with a minimum of S$300!
Check out the Klook end of year sale guide to find out how you can maximize those savings!
You might be thinking, it's so difficult to unlock S$450 let alone S$750! Well, the Klook team has done the math for you so read on to find out how to save big this holiday!
1. For the solo traveller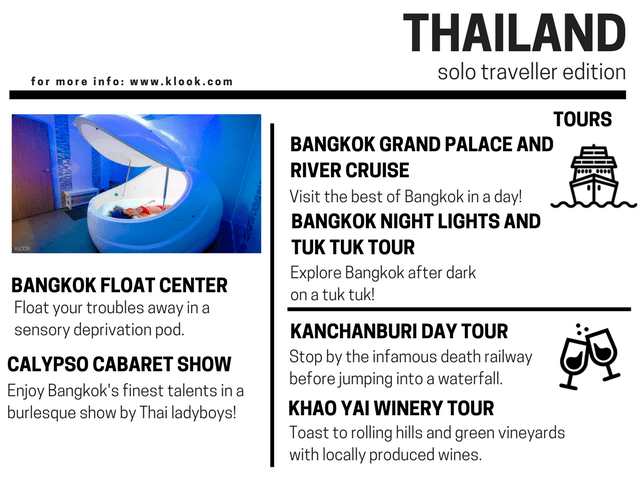 If you are planning a solo trip, Thailand should definitely be on your list. Not only will you get to explore a place rich in cultural history and not forgetting the cheap shopping and an endless Thai feast, you'll also get to meet friendly new people wherever you go! Afterall, Thailand isn't called the land of smiles for nothing.
1.1 Explore Bangkok after dark on a tuk tuk!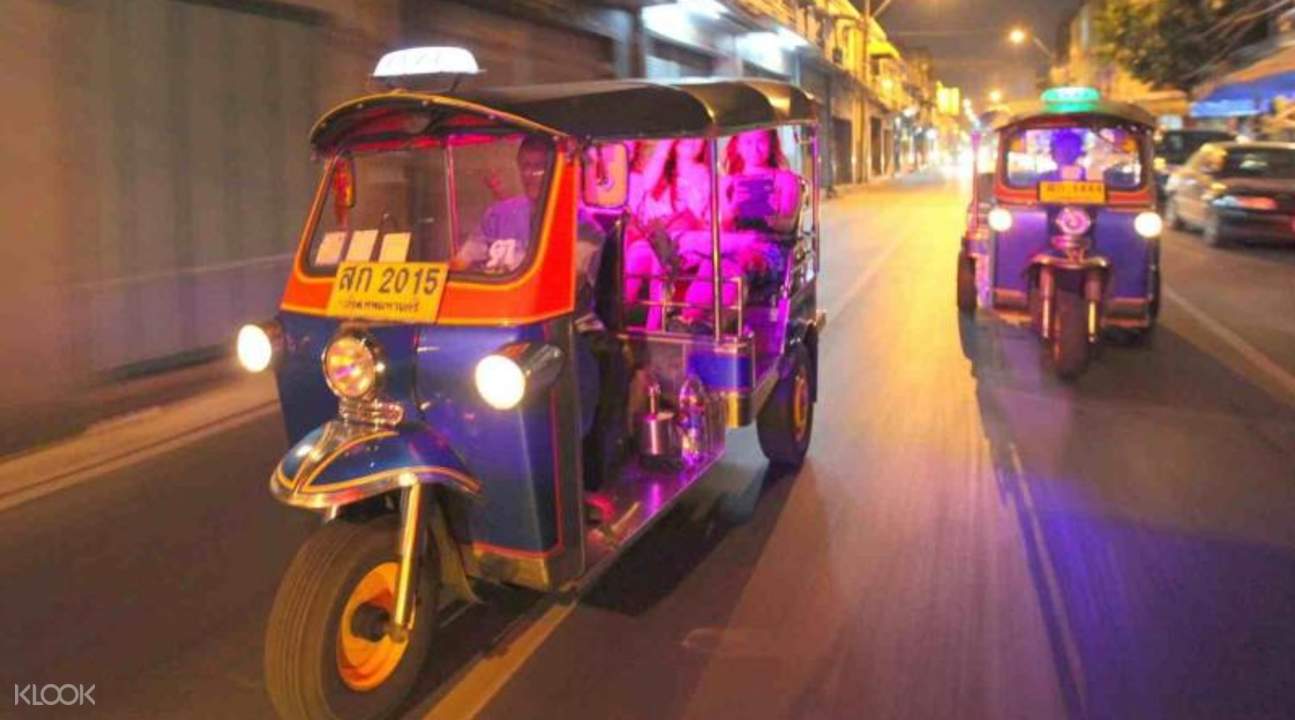 For the uninitiated, tuk tuks are the motorised rickshaws you see flooding the streets of Thailand and have been in operation since World War 2. Taking a tuk tuk is truly an experience you cannot miss while in Thailand. Feel the wind in your face as you take in the sights of Bangkok. Travel to some of Bangkok city's most interesting locations and iconic buildings through tuk tuk! Chow down on a variety of local dishes and signature street food at the local riverside Klong San market.
Tour timing : 7pm to 11pm daily
Meet up location : Klong Thonburi BTS
Klook yourselves this unique Bangkok tour and all you'll need to do is flash your mobile voucher and get ready to tuk tuk your way around the city! Afterall, Bangkok at night is a whole new sight to behold.
1.2 See the best of Bangkok in a day!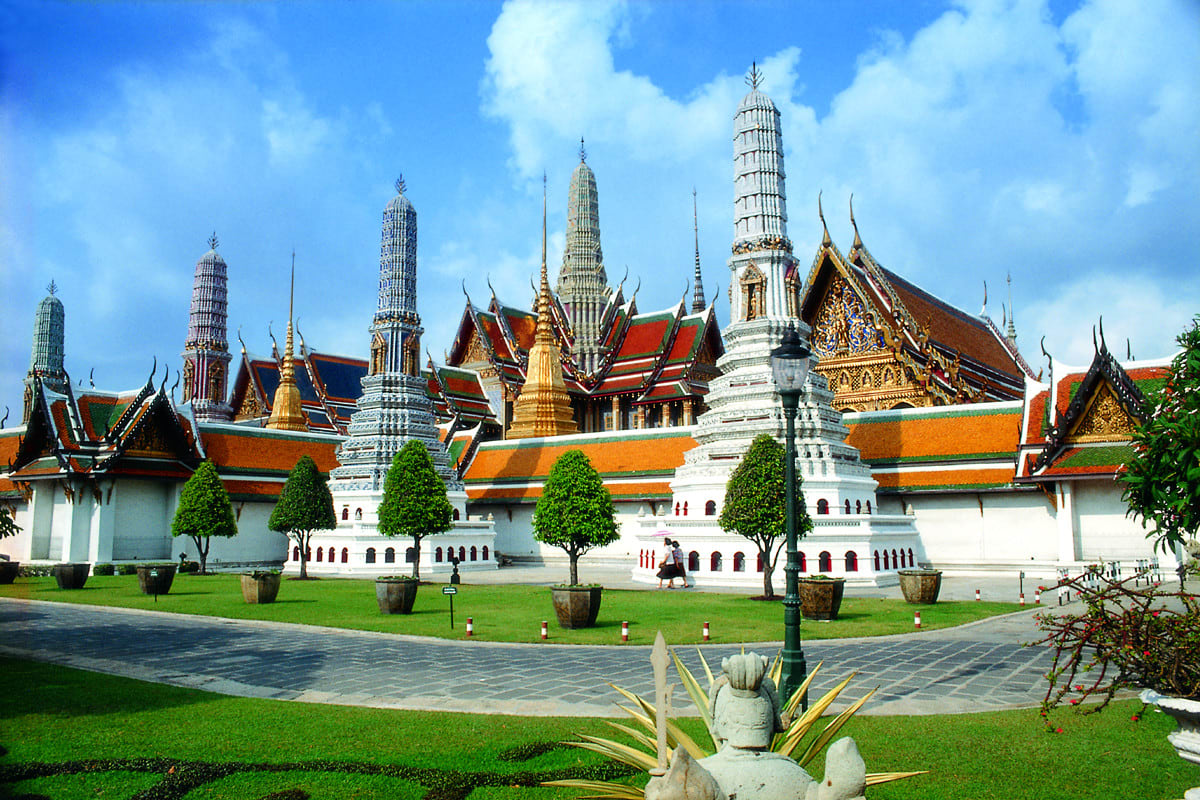 You can't say you've been to Bangkok if you don't visit the city's iconic landmarks. Kickstart your morning visiting the stunning Grand Palace and Wat Phra Khaew (Emerald Buddha Temple). After that, cruise down the Chao Phraya river and take in the iconic sights of Bangkok like the majestic Wat Arun (Temple of Dawn), the Thai Navy dockyard and more!
If you want to visit all these sights and more, opt for the Klook Bangkok half day tour! Not only will you get a local guide giving you a local's point of view, your transport is covered in an air conditioned vehicle with WiFi! Talk about comfort!
Tour timing: 9.30am to 3.45pm daily
Meet up location: Century Mall (next to BTS Victory Monument station)
Klook yourselves to the Bangkok half day tour and all you'll need to do is flash your mobile e-voucher and get ready to explore in comfort!
1.3 Soak up Bangkok's history in Kanchanaburi!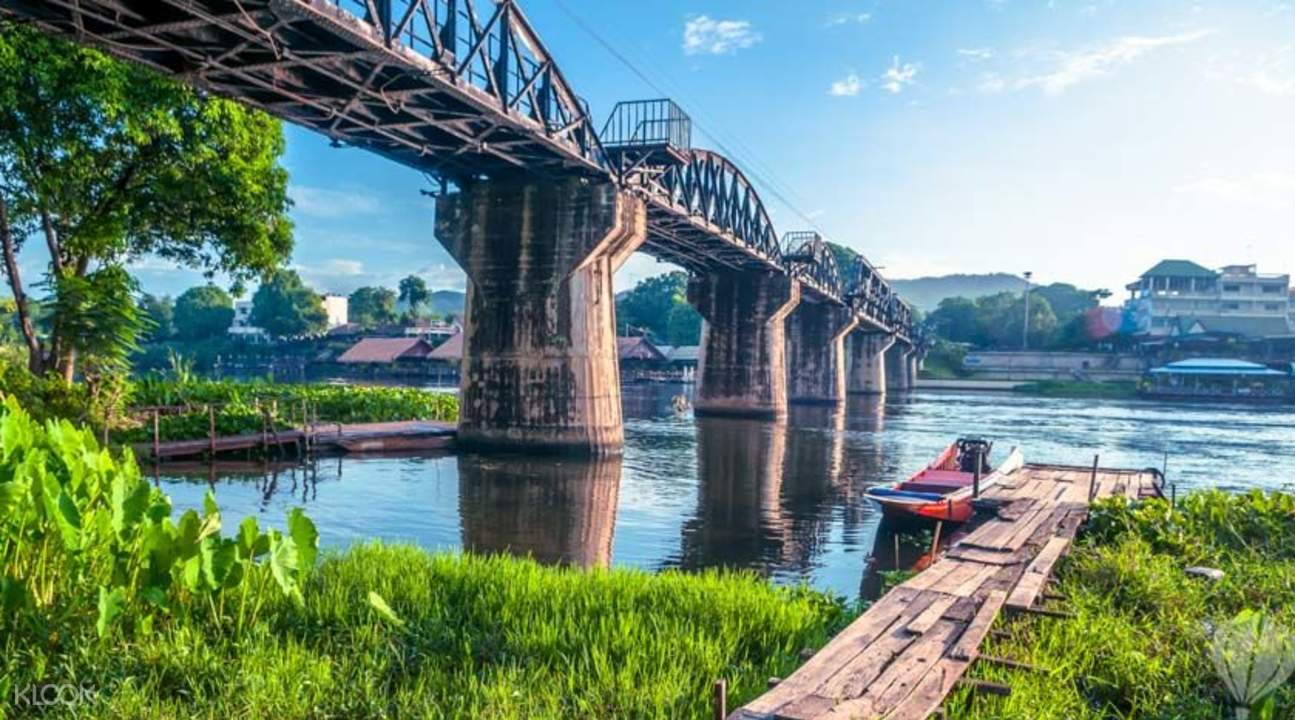 If you're a history buff, this is the perfect day out for you! Visit Thailand's 3rd largest province and spend a day taking in the turbulent history of the area.
Drive over the iconic death railway over the River Kwai, built by allied prisoners of war who were under the control of the Japanese in 1942. You'll also get to visit the Jeath War Museum where thousands of POWs were laid to rest.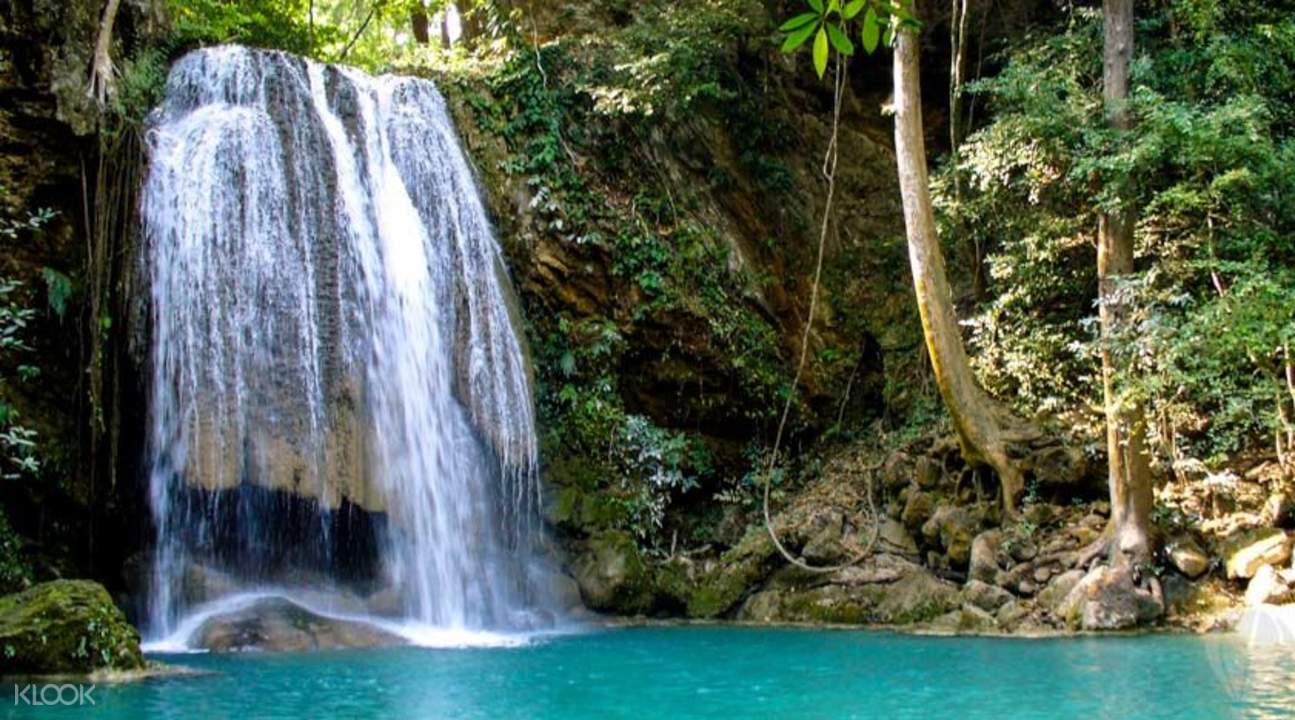 After that huge history lesson, stop by the cascading Saiyoknoi waterfall and soak up the beauty of Kanchanaburi. You'll also get to cruise down the river on a bamboo raft and end the day with an elephant trek ride!
If that sounds like the perfect day out for you, Klook yourself a Kanchanaburi one day tour from Bangkok! Get picked up from your hotel and whisked off to take in all the sights on Kanchanaburi.
Tour Timing: 6.30am to 7pm
Klook yourself to a day in Kanchanaburi, flash your mobile e-voucher and get ready to escape from the hustle and bustle of Bangkok!
1.4 Toast to local wines at the Khao Yai National Park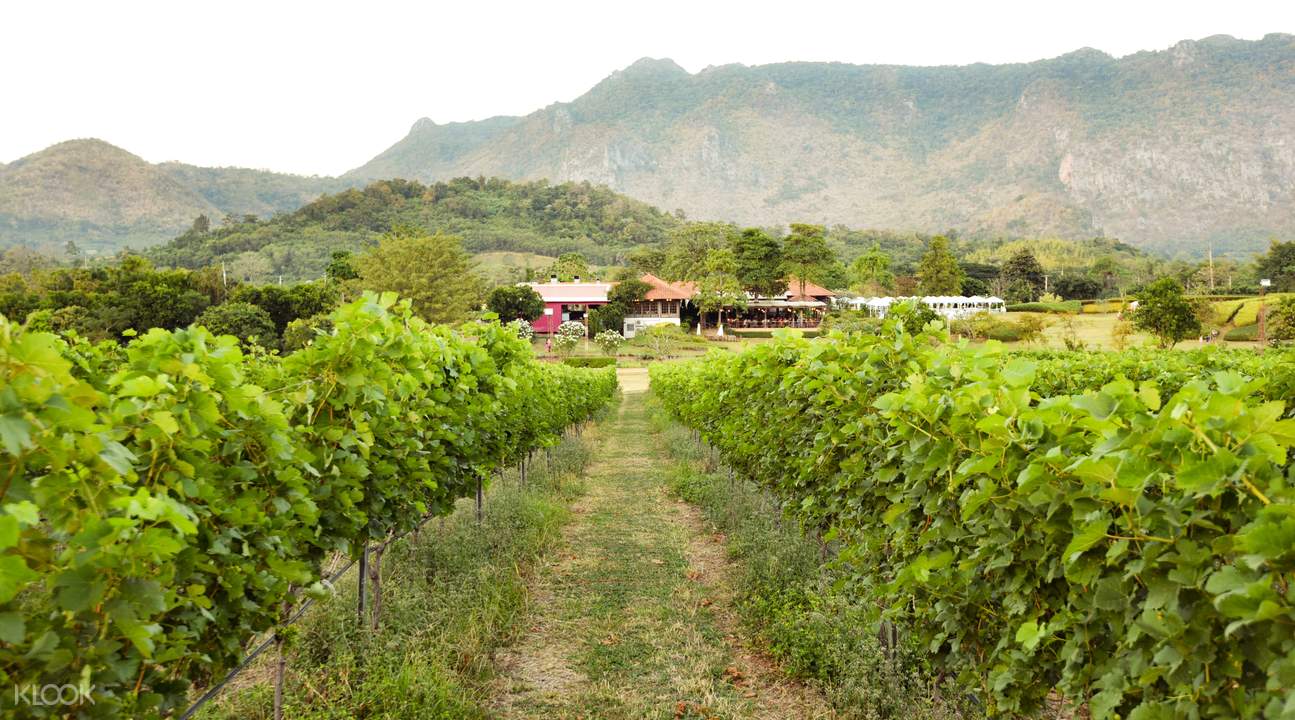 Mark your trip to Thailand with one of the most unique tours- the Khao Yai national park and winery tour! Take in the sights of rolling hills and green vineyards as you inhale the fresh mountain air. Located 350 meters above sea level, it's truly a sight to behold.
Relax over lunch at an italian style restaurant and find out which wines best complement your food! Finally, complete the italian experience with a stop at " Little Italy" with Italian inspired architecture, as you shop and snack on locally produced goods.
Klook yourself a Khao Yai national park and winery tour from Bangkok to get to experience all of that and more!
Tour timing: 9am to 7.30pm Tuesday, Thursday and Saturday
Meet up location: Central World Department Store (BTS Chitlom)
Klook yourself to the Khao Yai WInery Tour, flash your mobile e-voucher and get transported in comfort to a unique day out!
1.5 Float your worries away in a floating pod!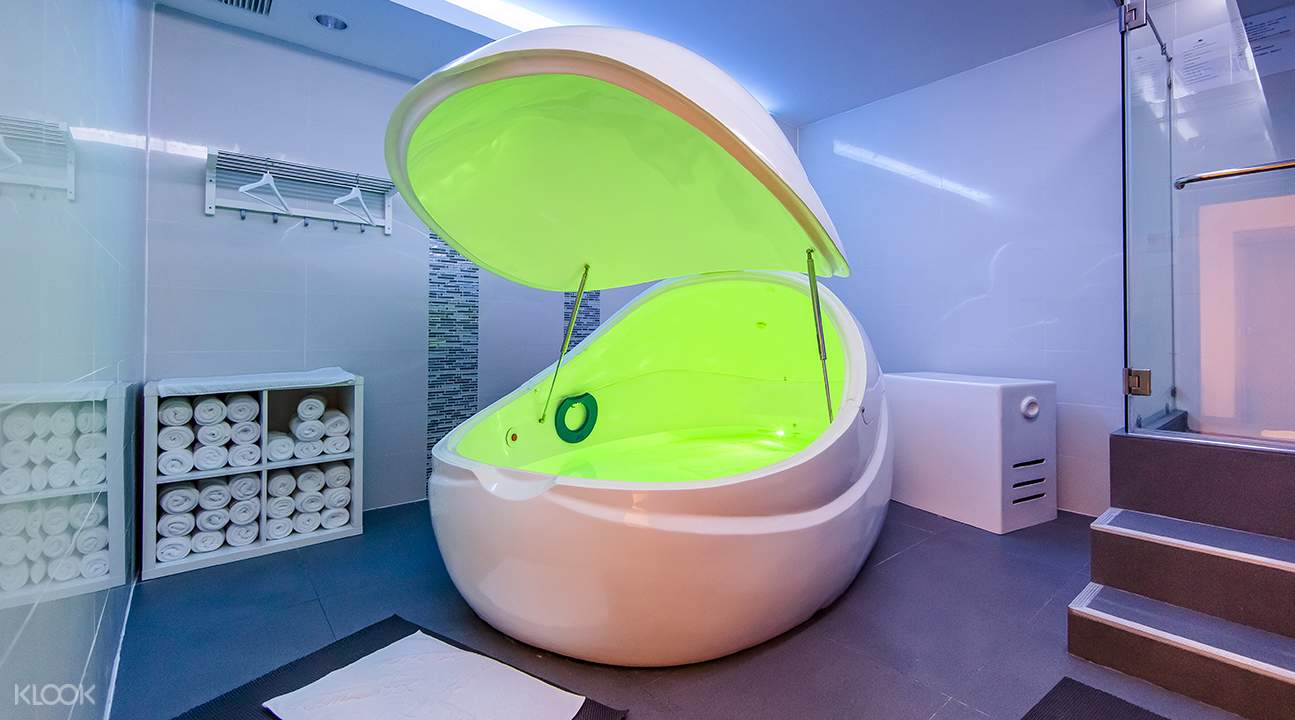 Most of us take a holiday to unwind and relax and what better way to do that than to float in a floating pod? Relieve those days as an infant during gestation as you float in peace, silence and isolation.
This might sound intimidating to many of us first-timers, but fret not! There will be an orientation guiding you along the way to ensure that you have a relaxing first time.
Klook yourself a relaxing experience you'll never forget! All you need to do is flash your mobile e-voucher and get ready to let those worries float away.
1.6 Get jazzy at the Calypso Cabaret show!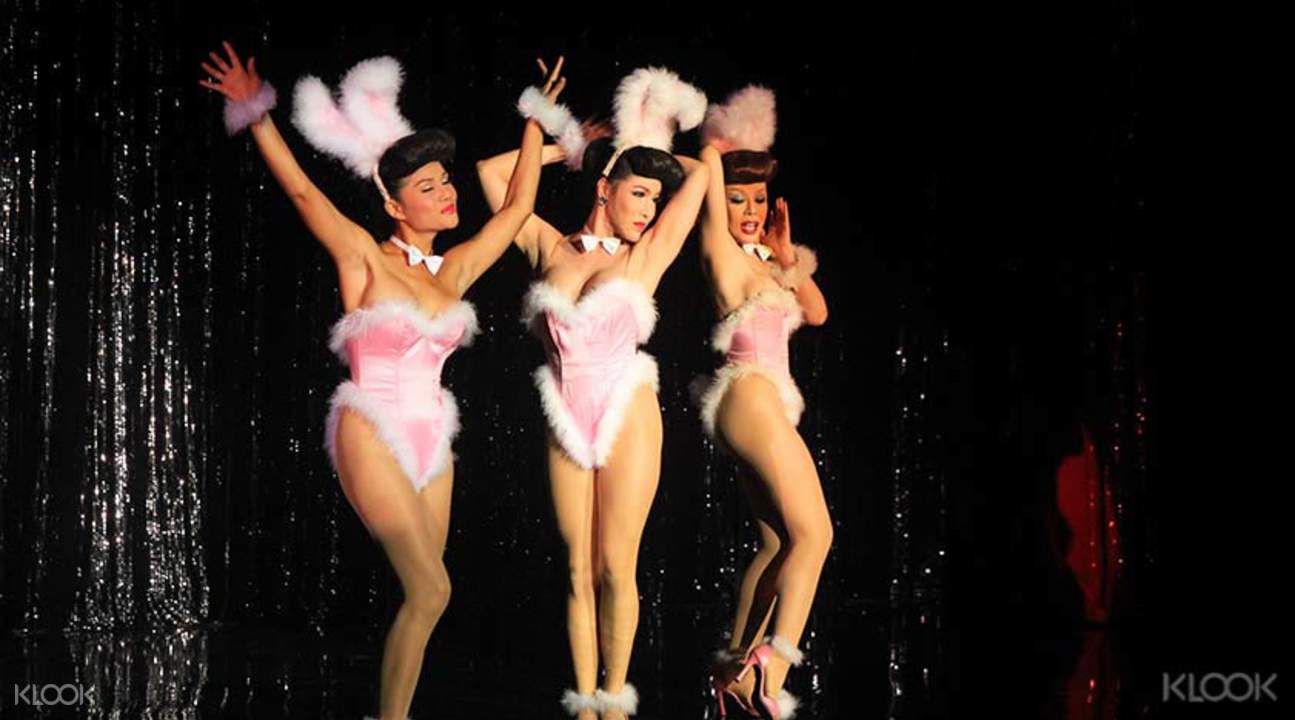 Be entertained by Bangkok's finest talents – the ladyboys of the Calypso Cabaret! With over 25 years of airtime, get ready for phenomenal song and dance numbers, extravagant burlesque performances and more! We guarantee it'll be a night you'll never forget!
Klook your tickets to a night of entertainment at the Calypso Cabaret and enjoy a hassle-free experience. Just flash your mobile e-voucher and you're all set!
Total savings :
2. For couples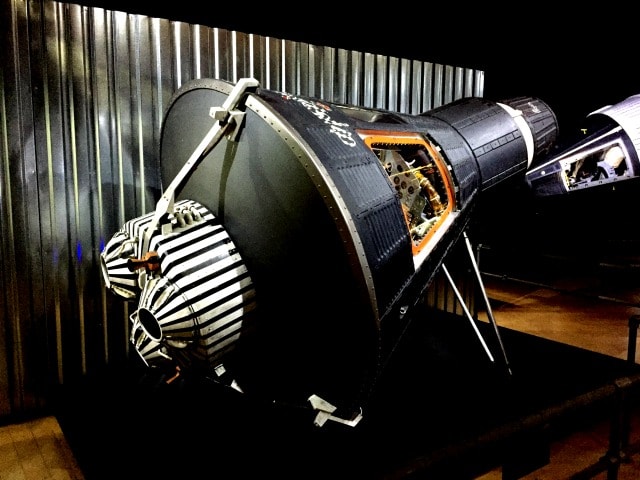 If you're a pair of lovebirds looking to spend your year end holiday in Thailand, here's how you can have the ultimate romantic trip for a fraction of the price tag!
2.1 Have a romantic dinner on board a river cruise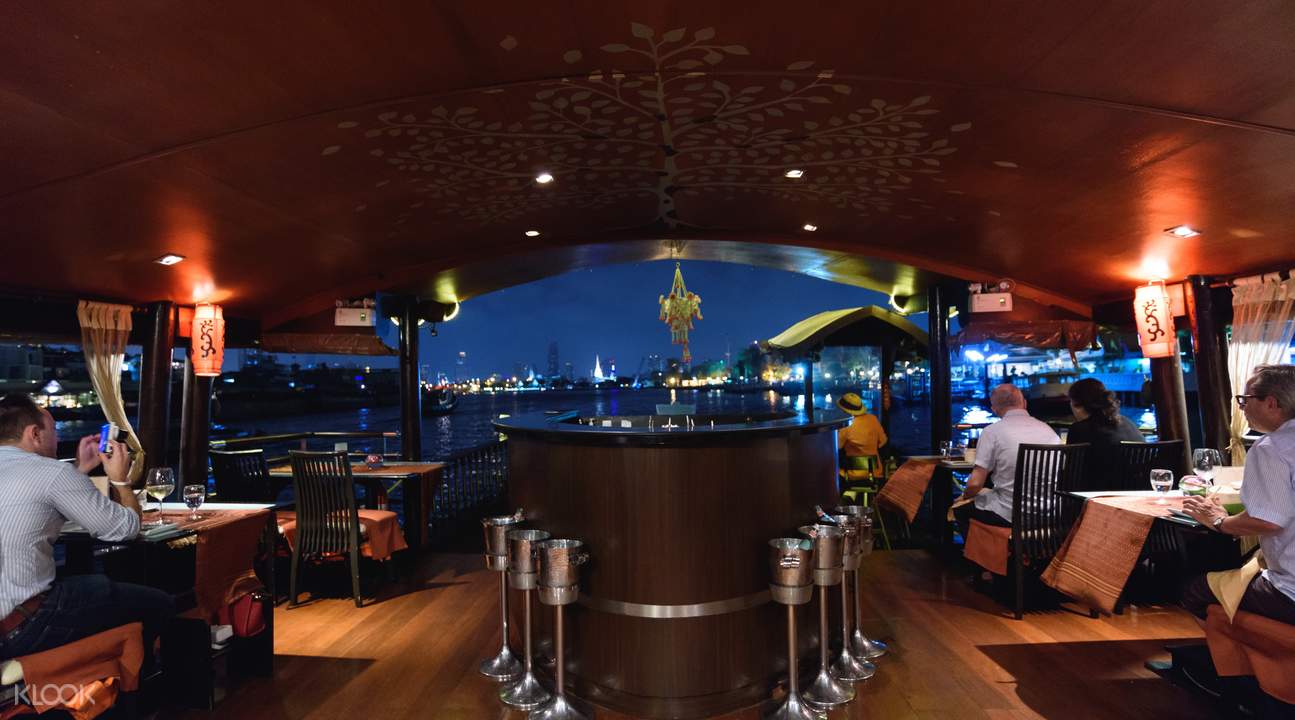 If you're looking for a perfect date night idea, here is one! What better way to spend date night than sailing down the Chao Phraya River, taking in the sights of Bangkok and dining on authentic local cuisine?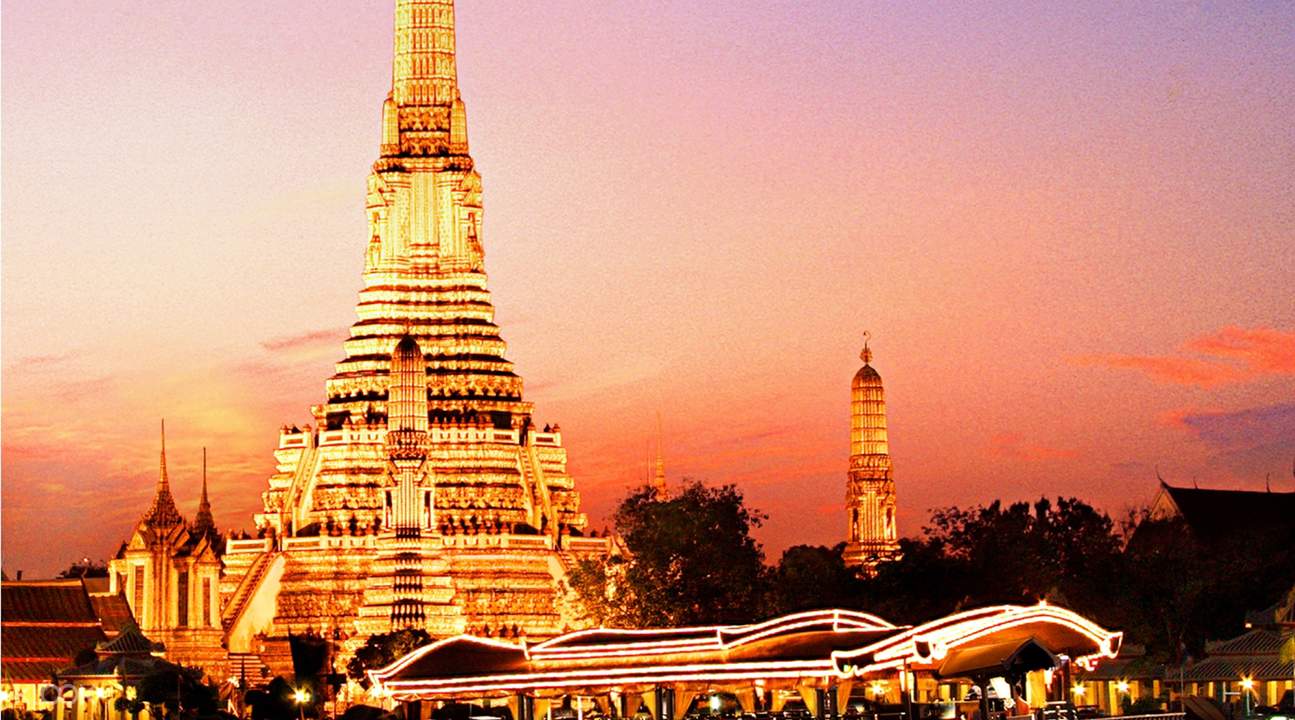 The tantalizing flavors of Thai delicacies coupled with the mesmerizing sights of the Royal Palace, Temple of Dawn and the iconic Krung Thon Bridge Pier will definitely leave you with an unforgettable night!
Tour timing: 7.45pm to 10pm daily
Meet up point: River City Pier 3, Charoen Krung 24 Talat Noi Samphanthawong, Bangkok
Klook yourself the ultimate date night with your loved ones, flash your mobile voucher and get ready to dine on gourmet Thai food along the Chao Praya river!
2.2 Unwind at the Oasis Luxury Spa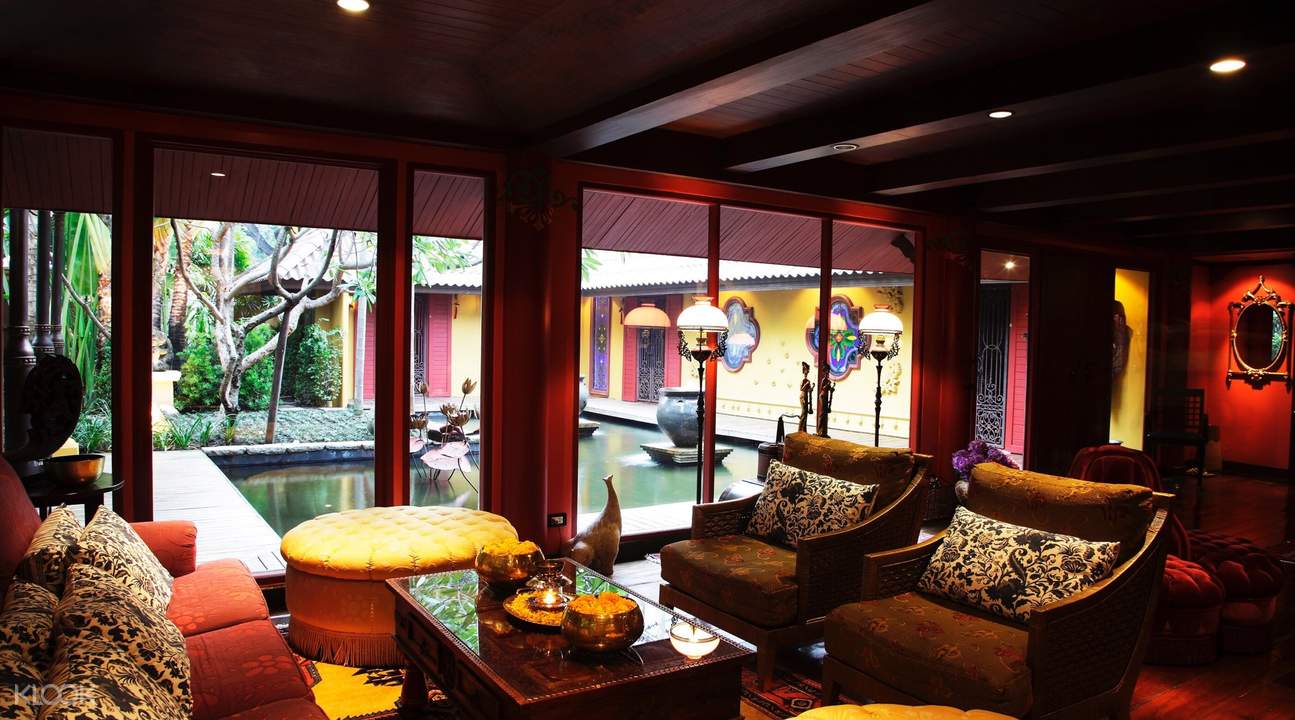 Have the ultimate relaxation experience in Bangkok at the Oasis Spa in Bangkok! Treat yourself to a day of pampering in Bangkok's Oasis Spa, reputed to be one of the BEST in Bangkok! With many different packages available, pick your favourite one and get ready to leave the stress of the big city behind. From hot stone massages to body scrubs, the only worry you'll have is deciding which treatment you prefer.
Klook yourselves a relaxing time at Oasis Spa and enjoy a free shuttle pick up from these areas.
2.3 Take a fancy tea break from all that shopping at the W Bangkok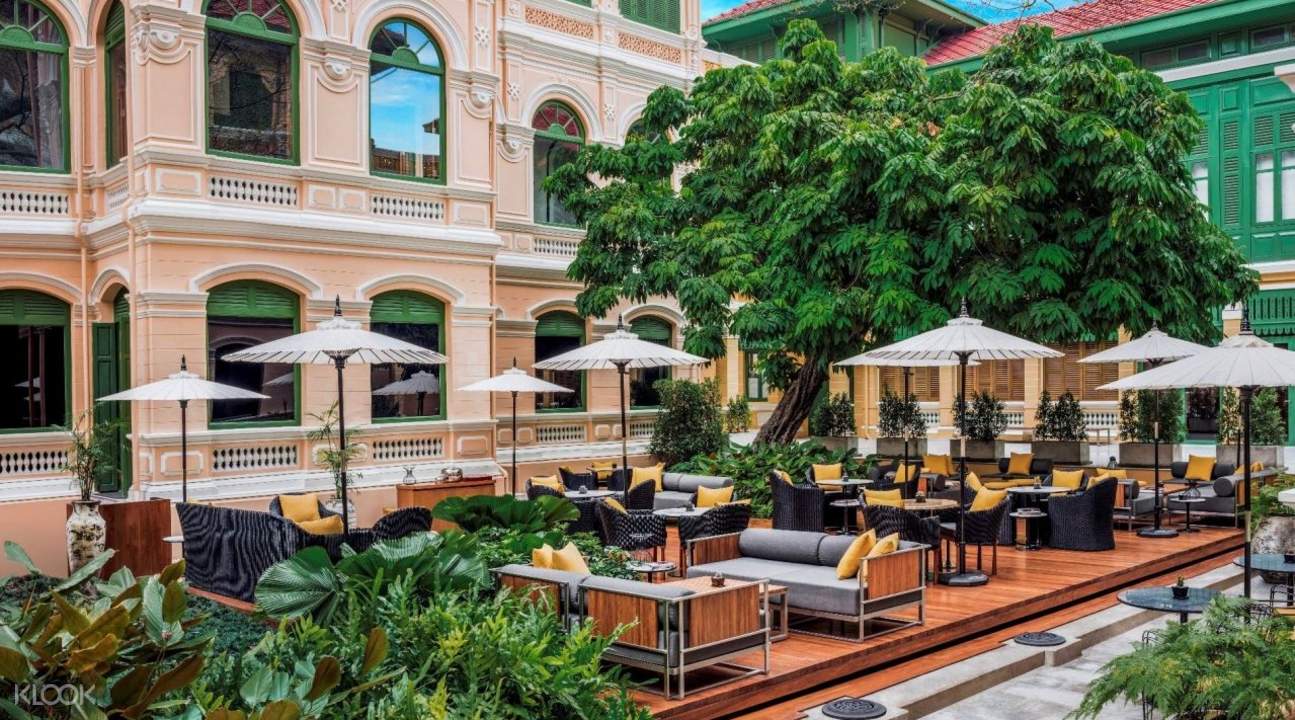 After all that shopping in Bangkok, you'll definitely need a place to refuel and to rest those tired feet! Have the ultimate tea break at the W Hotel Bangkok! Dine on a set of delicious treats at the historic The House on Sathorn, formerly the Russian Embassy. With its lush gardens and beautiful ambience, it is the perfect setting for a classic afternoon tea.
From traditional scones to chicken pineapple curry finger sandwiches, you'll be spoilt with choices! Klook your tea experience, flash your mobile e-voucher and get ready to eat!
Total savings:
Price calculated based on 2 adults:
3. For families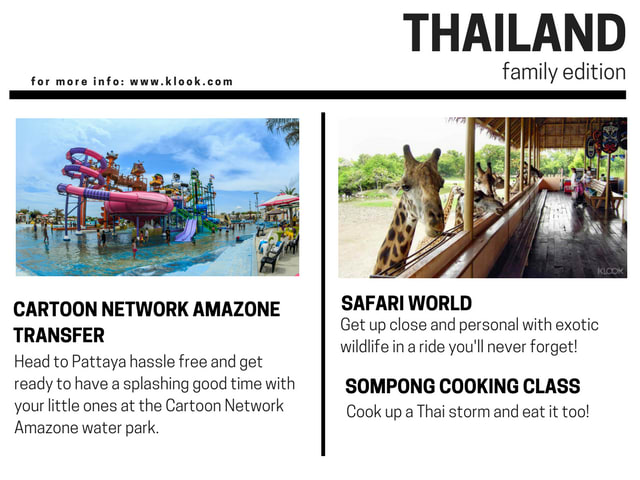 If you're looking for a family friendly quick getaway, Thailand should definitely be on your list! Fom water theme parks to Thai cooking classes, there is something for the whole family to enjoy!
3.1 Get up close with wildlife at Safari World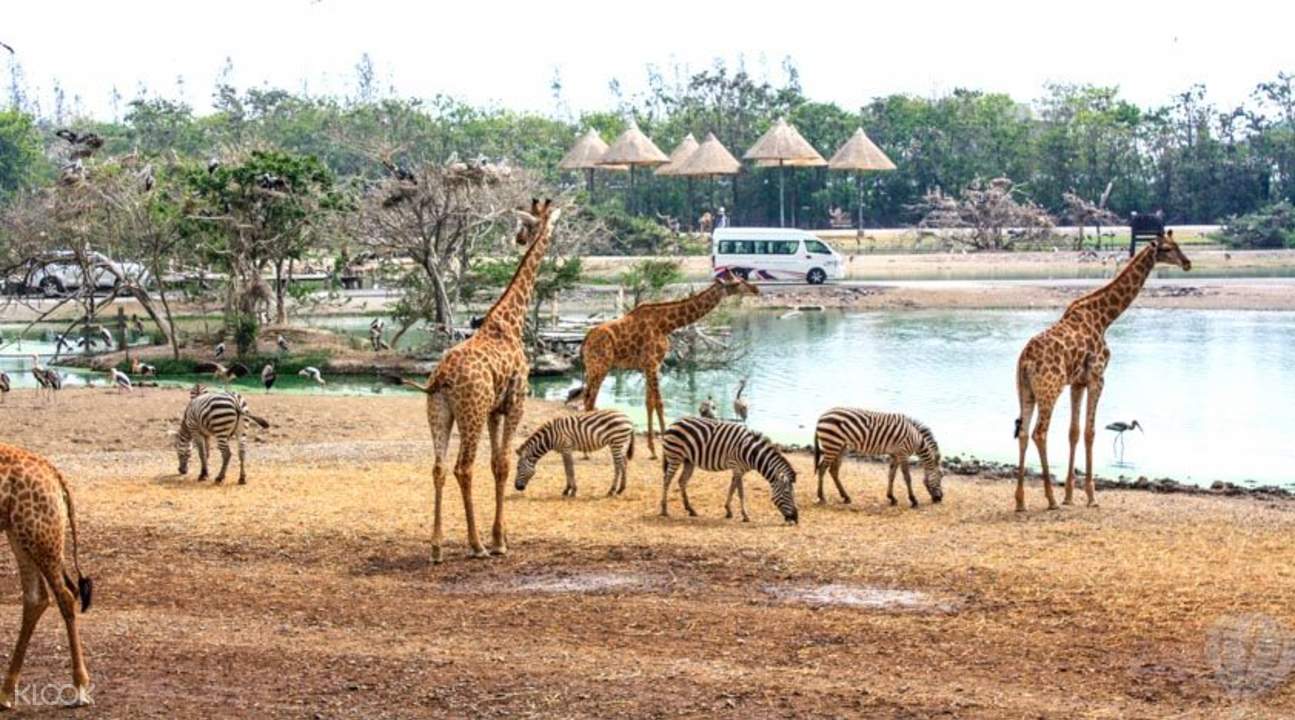 Spend a day away from the bustle of the city in the wild! This is definitely not your ordinary zoo experience and is guaranteed to be a favorite of the little ones. They'll get to get up close and personal with their favourite jungle wildlife like the lions, giraffes and ostriches in a breathtaking safari ride!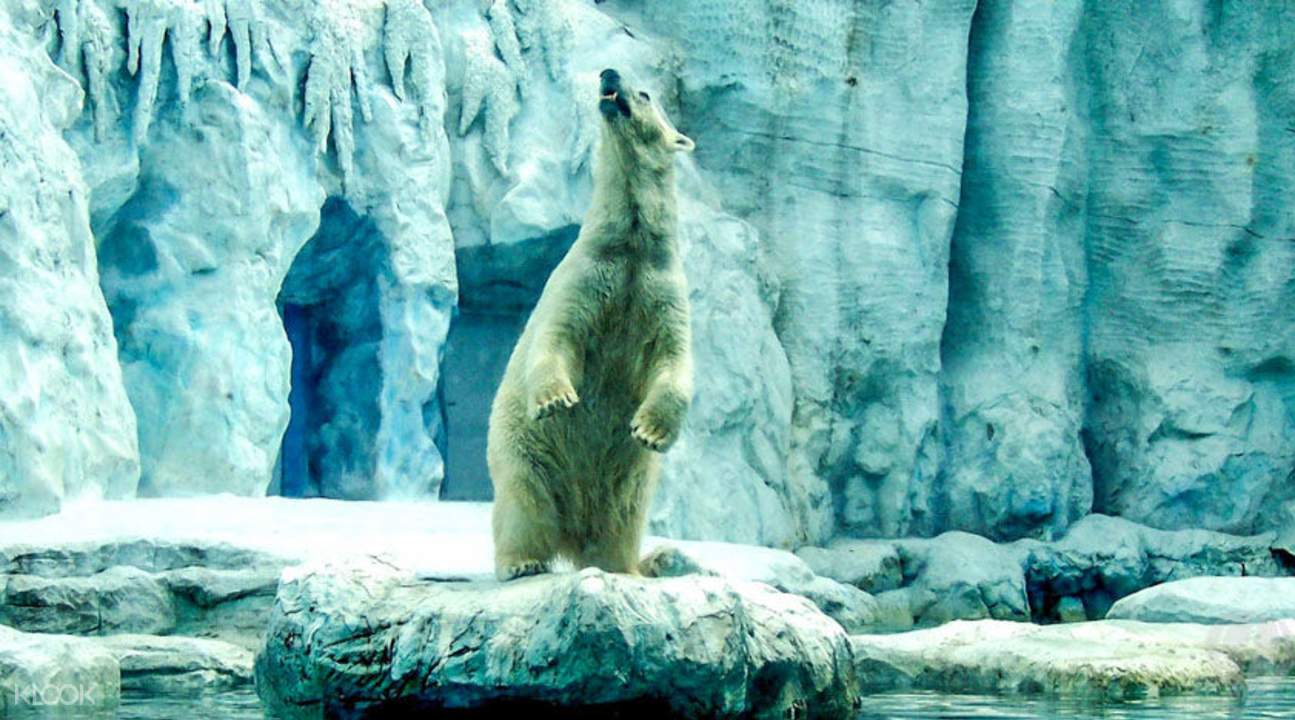 If you want to spend the whole day there, head to the marine park to catch your favourite sea critters! There are also 8 spectacular shows where you'll get to see these animals show off their talents. You'll even get to beat the heat of the hot sunny day with a flume ride!
Klook yourselves to the Safari World and get your tickets instantly confirmed! Flash your mobile e-vouchers at the entrance to redeem your park ticket and you're all set. Since the park is not near any train station, opt for the option with a car transfer for a hassle free trip to the zoo!
3.2 Cook up a Thai storm at the Sompong cooking class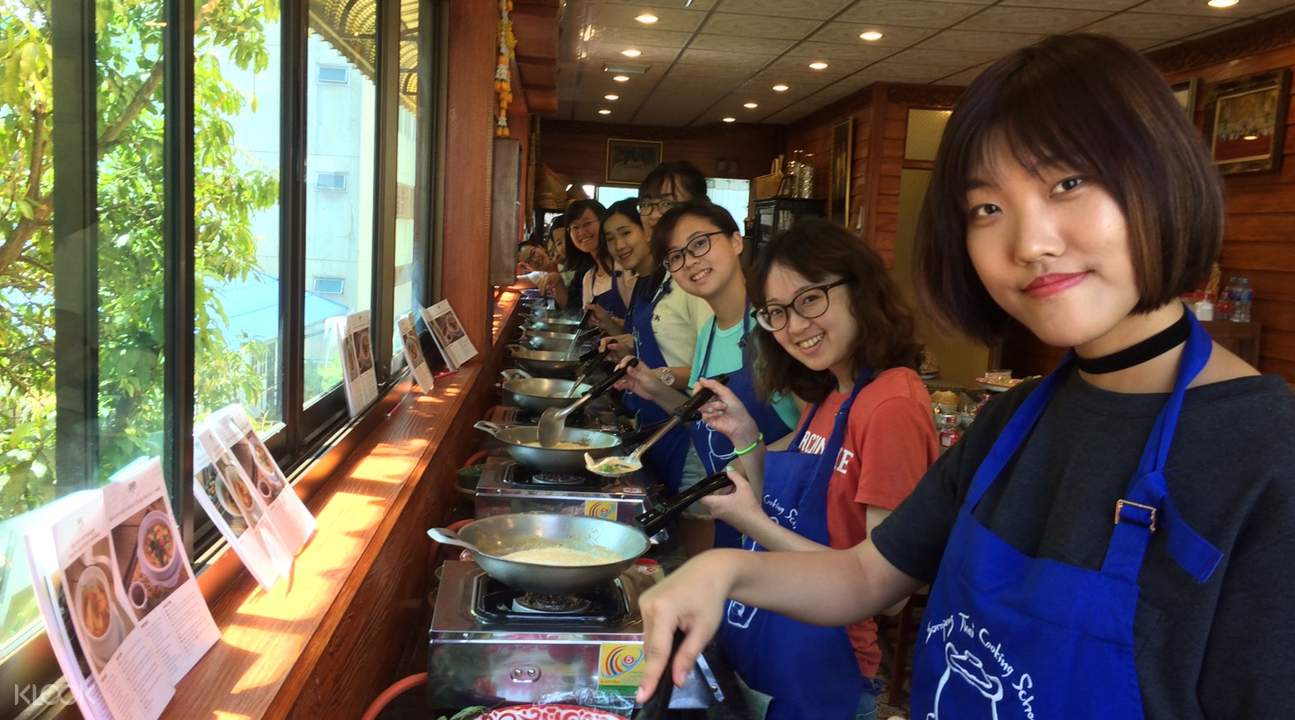 If you love Thai food, you'll definitely need to learn how to recreate those dishes because you're sure to have MAJOR cravings when you get home. The Sompong Thai Cooking School offers one of the best cooking classes in Bangkok! Kickstart the day at the local markets selecting your produce followed by a step by step class on how to recreate those dishes!
The best part is once you're done cooking, you get to feast on your creations! FYI : Children under the age of 6 years old can attend the class FREE! So grab your little ones and make it an event for the whole family.
Klook yourselves to the Sompong cooking class and just flash your mobile e-voucher at the pick up point and get ready to unleash your inner masterchef!
3.3 Have a hassle free journey to Cartoon Network Amazone Pattaya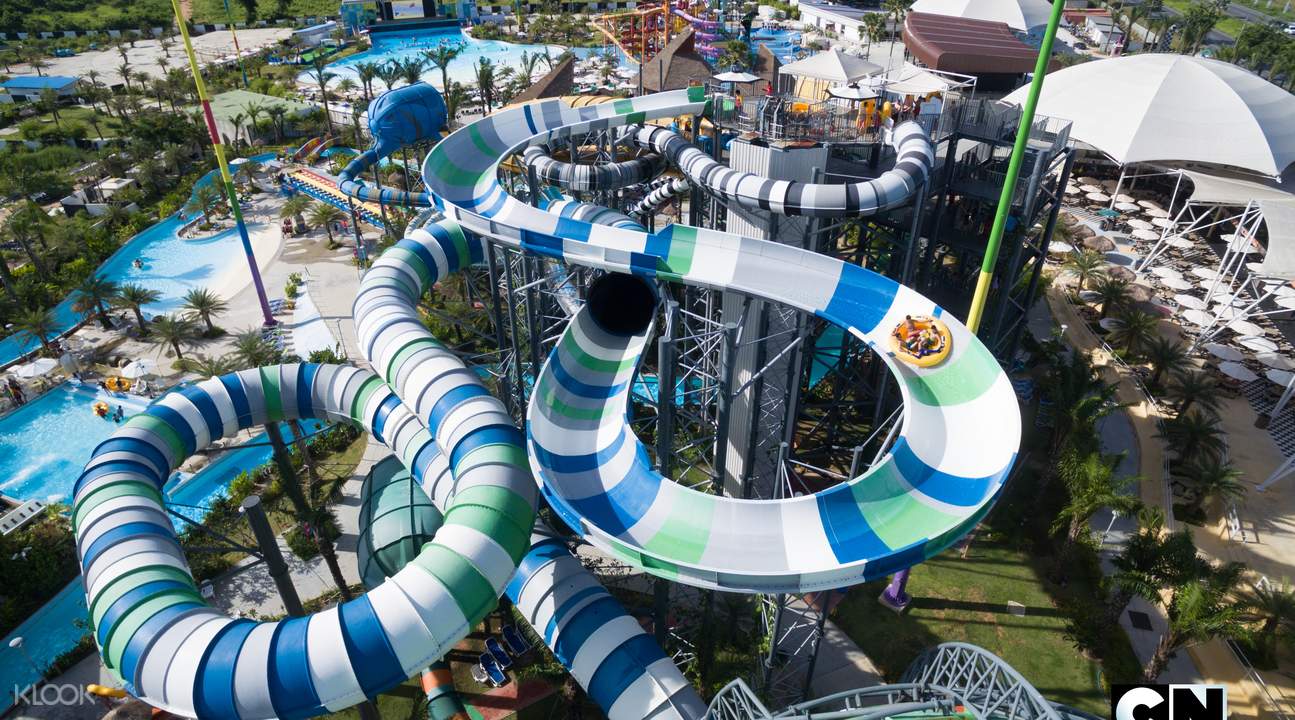 If your children love water theme parks, Cartoon Network Amazone Pattaya should definitely be on your list! With over 150 slides in 10 different themed zones, the little ones will be guaranteed a splashing good time.
But, if you're in Bangkok, getting to Pattaya can be a bit of a hassle especially if you're travelling with restless children. Instead, you can opt for a Klook transfer to Cartoon Network Amazone for a hassle free ride to the water park! With pick-up and dropoff directly from your hotel in Bangkok, you'll be thankful you get to rest and recuperate after a long day in the water park!
Don't forget to Klook yourselves a Cartoon Network Amazone ticket as well!
Klook yourselves a Cartoon Network Amazone transfer from Bangkok and get ready to have a splashing good time hassle free!
Total savings:
4. Squad goals in Thailand
If you have your buddies are looking for a cheap and fun time, head to Thailand this year end! From relaxing massages to the ultimate night out and even kickboxing lessons, you'll be sure to have the best time with your travel buddies!
4.1 Loosen up those muscles at Health Land Spa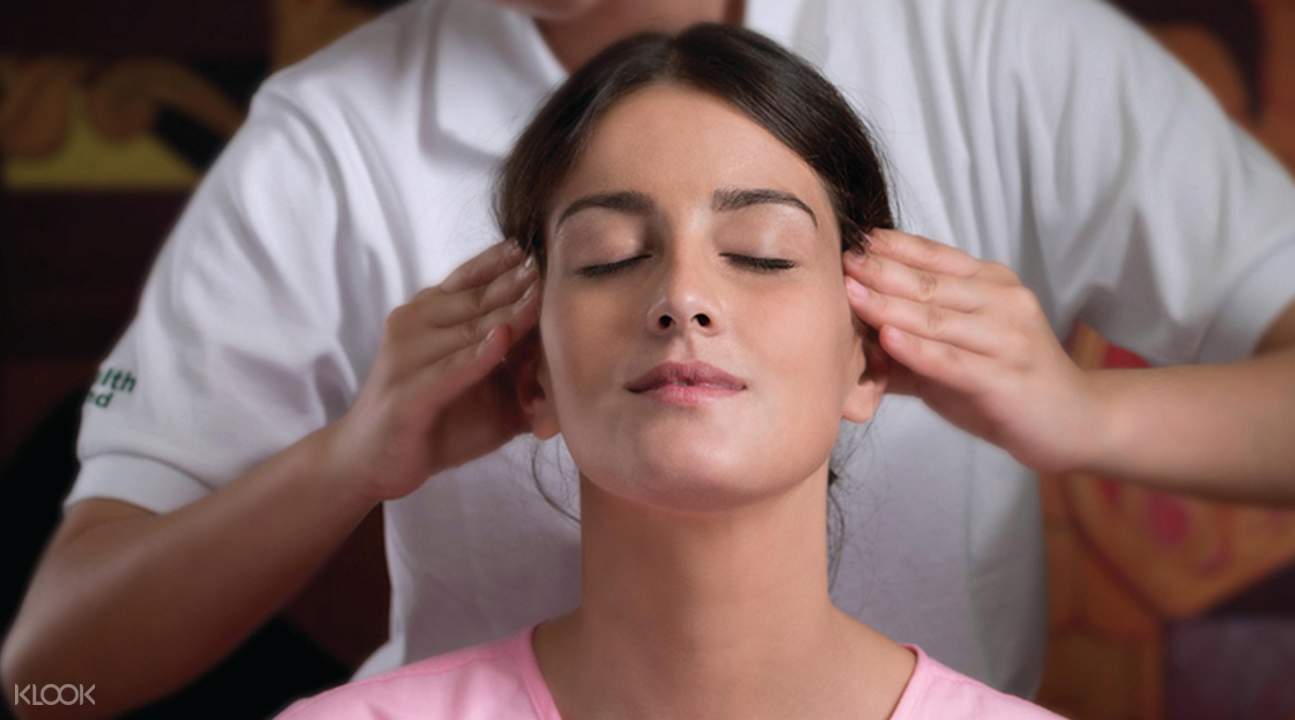 Are you looking forward to a vacation where you can just kick back and let the stress slide away? Well, if you're looking for a spa treatment that won't break the bank for you and your buddies, the Health Land Spa is the answer!
Put your entire body at ease with a wonderful aromatherapy body massage will soothe you especially after a long, cramped flight.If you feel like pampering yourself, a full body traditional Thai massage that utilizes famous Thai self-care expertise will get you feeling brand new all over again.
Check here for the opening hours and store locations.
Klook yourselves to the a Health Land Spa treatment and visit ANY DAY since the tickets are open-dated!
P.S.This is a perfect wet weather plan.
2. Have an epic night out on the Bangkok Hangover tour!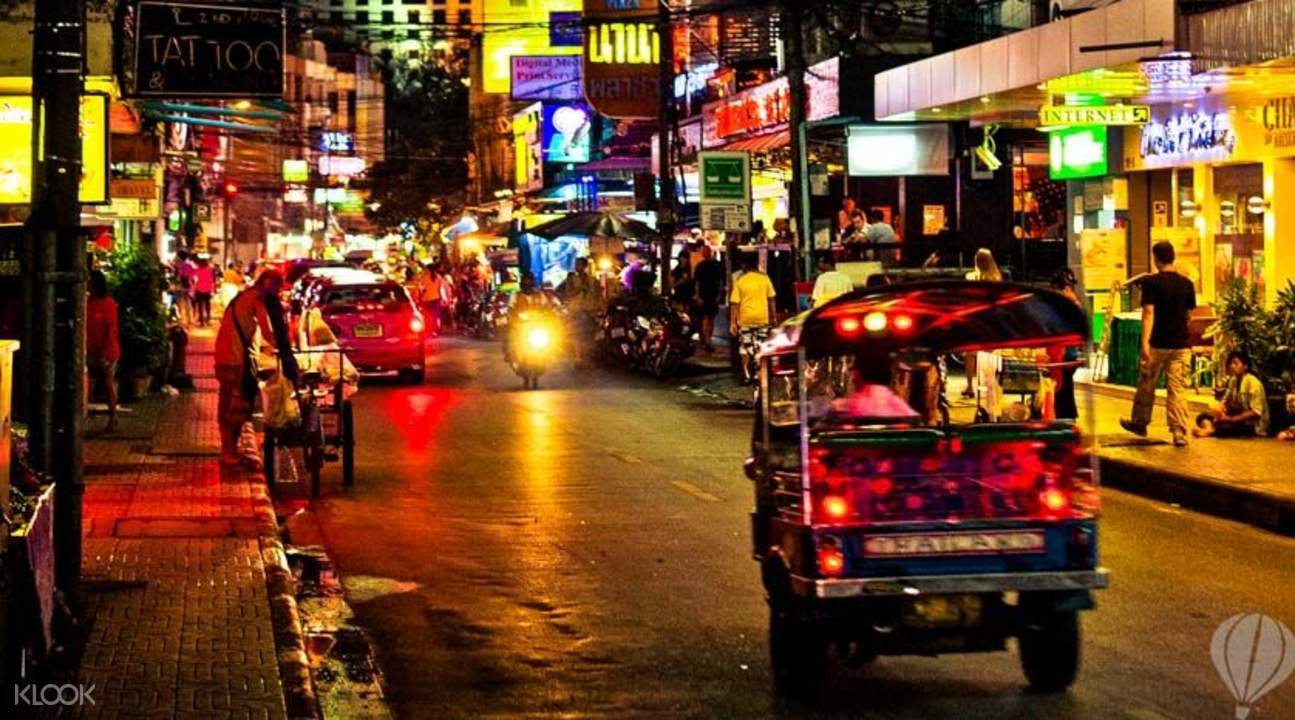 Create your own crazy epic night out like the one in the movie Hangover 2 with your party pals! Kick start the night at Soi Cowboy where you'll catch a glimpse of the hottest nightspots in the city! After that, head to to Pat Pong to see some Thai boxing or enjoy a glamourous ladyboy show at the exotic and fetish clubs. Don't end the night without getting a free Mike Tyson face tattoo!
Klook yourselves a Bangkok hangover tour experience for the ultimate night out with your pals.
P.S. This would make a great hen's night out or bachelor party!
3. Work off all that Thai food in a Muay Thai class!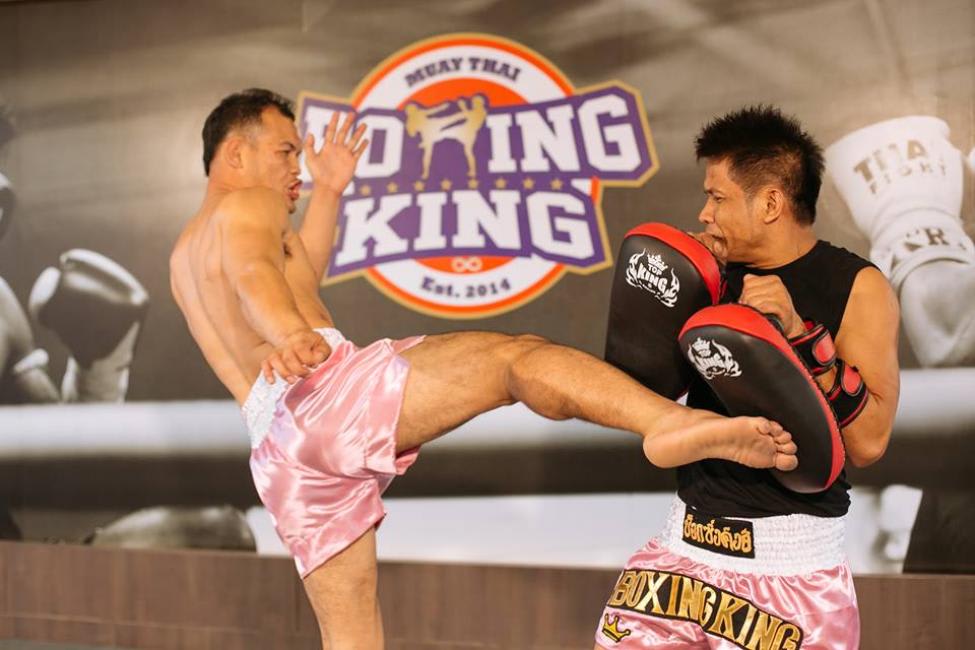 Are you feeling guilty after stuffing your bellies with all that glorious Thai food? We don't blame you! With all the street vendors at every turn, we would be tempted too. Well, you can work off all that excess calories with a Thai kickboxing class! Get trained by professionals in the Boxing King Muay Thai class to pick up some self defence tips and baddies will definitely regret trying their luck on you.
Klook yourself a Muay Thai class at Boxing King, flash your mobile e-voucher and get ready to fight!
Total savings:
Based on a party size of 4 adults:
5. More than just a city!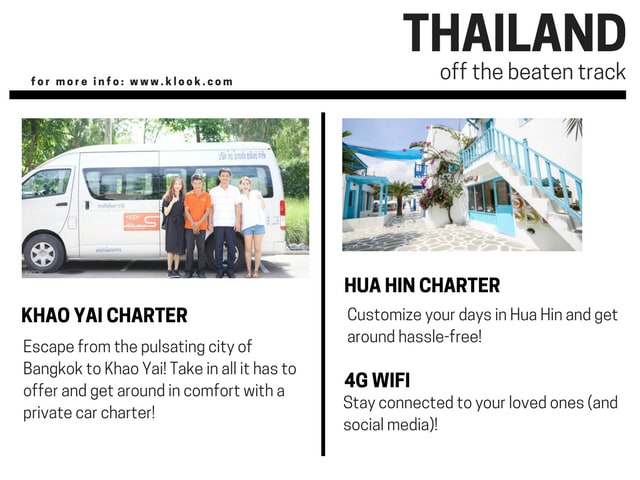 5.1 Explore Khao Yai hassle free!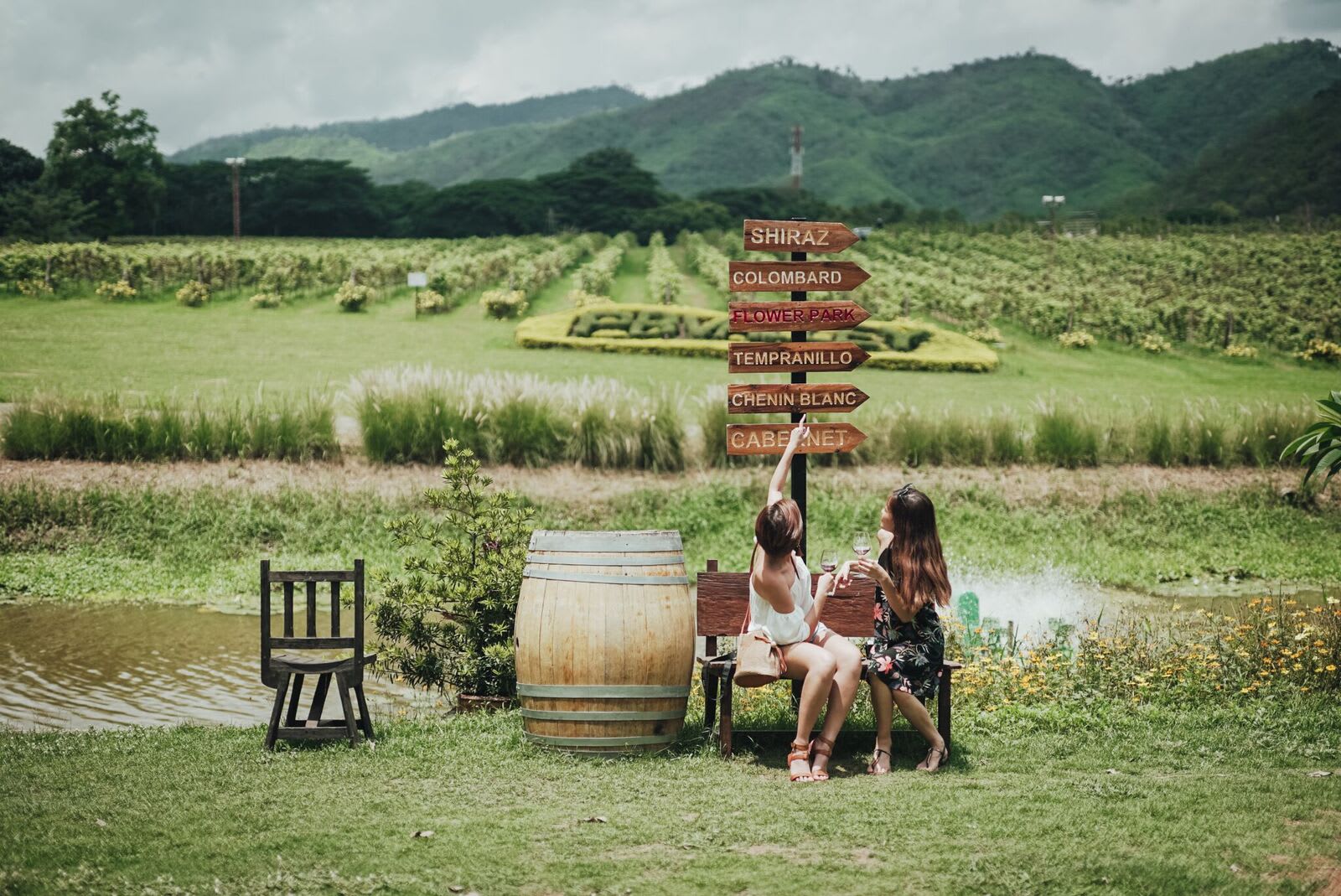 Located just 3 hours away from Bangkok city, visit the picturesque town of Khao Yai for a quick escape from the hustle and bustle. From European architecture inspired towns to Thailand's largest national park, you'll definitely have tons to do!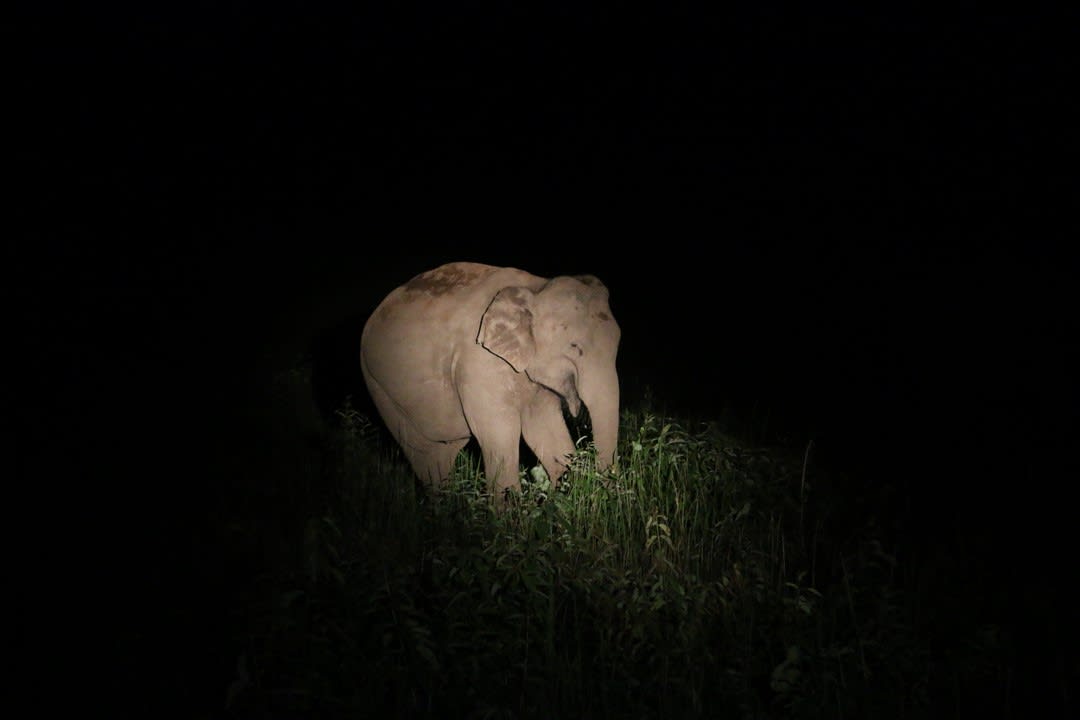 Catch these Asian elephants roaming free in Khao Yai National Park along with other nocturnal creatures like civet cats and porcupines! The best way to see them is to book yourself into a Night Safari tour at the visitor centre at the National Park (4 people for 500 baht). The guides are extremely knowledgeable with eagle eyes that can pick out any moving animal in the dark.
Check out our guide to Khao Yai for more ideas on what you can do there!
The easiest and most convenient way to get to khao Yai is by car from Bangkok! You can opt for pick-up from either Suvarnabhumi Airport or Don Mueang International Airport – simply look for the Klook signboard outside the Arrival Hall. Alternatively, if you're intending to stay in Bangkok for a few days first, you can also opt for convenient pick-up from your hotel lobby.
Klook yourselves a Khao Yai car charter and arrive in Khao Yai in comfort! All you'll need to do is decide where you want to go, when you want to go! If you're stuck, get your Klook driver to recommend you activities and food places you must visit before leaving!
2. Visit The City that meets the Sea – Hua Hin!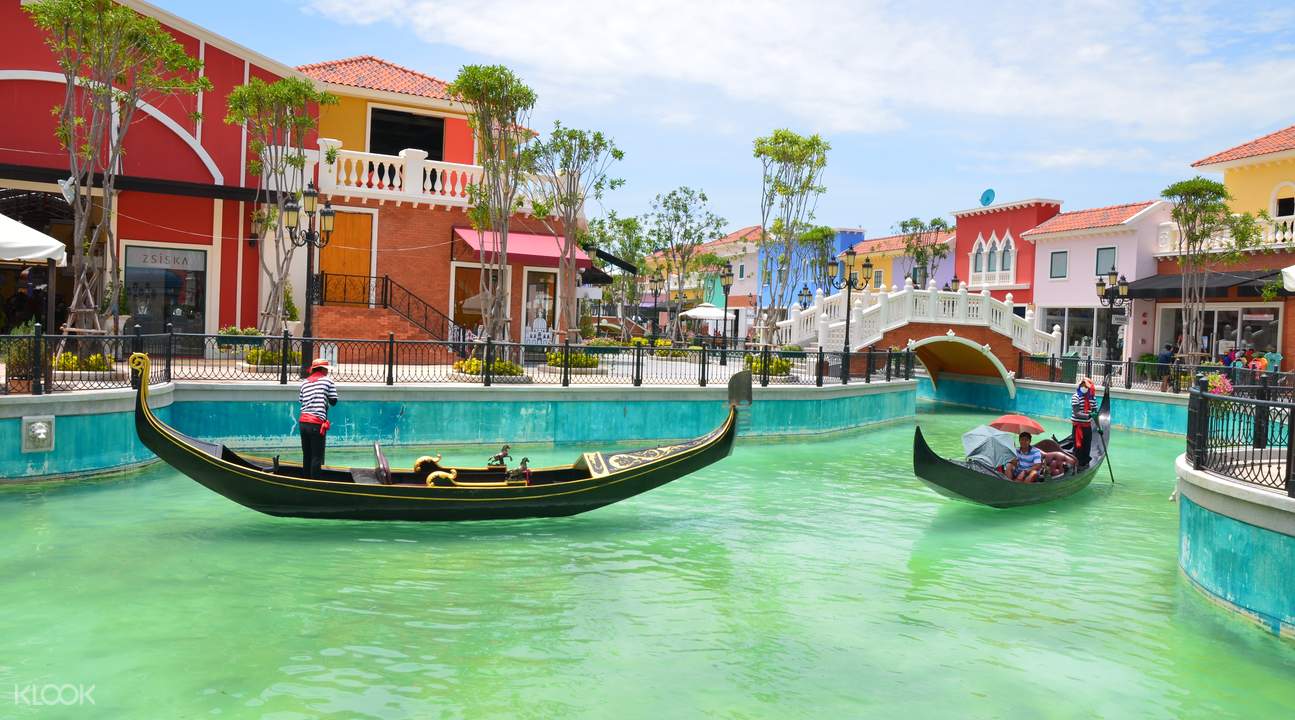 If you're looking for a relaxing getaway, why not head to Hua Hin! This holiday resort with a rustic old charm and white sandy shores should definitely be on your list. Hua Hin has so much wonder to offer, from the Mrigadayawan Palace to the rustic Santorini Park and the Venezia. When it comes to natural beauty, few places are more scenic than Phraya Nakhon Cave, and there's nothing like immersing yourself in nature in Hua Hin Beach.
Klook yourselves a Hua Hin custom tour from Bangkok for the perfect getaway. Get complete control over your itinerary and ride around in comfort around Hua Hin!
5.3 Stay connected to your loved ones (and social media)
Of course, you can't leave without getting a portable 4G WiFi device! How else are you going to navigate your way around Thailand, update your social media platforms and even call home!
Klook yourself a 4G WiFi device for unlimited data wherever you are! With an included power bank, you won't have to worry about dulling your travels due to low charge! In addition, it can connect up to 10 devices, so get one and share it with your whole gang!
Total savings:
Travel like a boss for less in Thailand!
Don't compromise on the quality of your holiday just to save a few dollars! With Klook's year end sale, you'll get to enjoy the same experiences for a fraction of the price tag. Check out more activities to fill your itinerary here.