Winter activities in the Arctic Circle
Catching the Northern Lights, riding a husky sled around the alps and exploring the Arctic nature – if you've got these epic experiences on your bucket list, a visit to Scandinavia during winter is exactly what you want. Although it involves piling on layers of wooly clothing, long plane rides and a potential hole in your wallet, a trip to Scandinavia is worth every cent!
The Arctic Circle is your best bet for these experiences – namely Finland, Iceland, Norway and Sweden. While you can catch the Northern Lights in all these countries, each city has something different to offer.
Read on to find out why the Arctic Circle is worth all the hype!
Self drive vs day tours
Can't decide if you should head out to explore on your own or join a day tour? We break it down for you!
Self Drive
Day tours

✔️Freedom to explore at your own pace

❌ Roads are icy and dangerous and can be pretty hard to navigate even with a GPS system

❌You'll need to bring your own clothes which may not be warm enough

English Speaking Guide
Round trip transportation
Warm clothes provided!
1.Northern Lights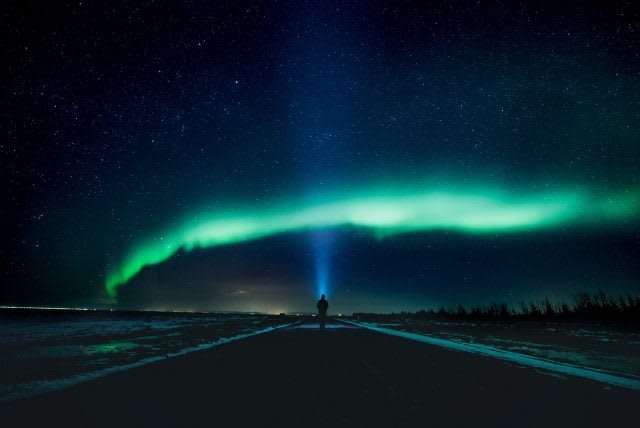 Photo by Jonatan Pie on Unsplash
A trip to Scandinavia isn't complete without seeking out the Northern Lights, whether you're heading to Finland , Norway or Sweden.
Also called the "Aurora borealis", these dancing celestial lights are seen above the northern hemisphere's magnetic pole. They materialise as the result of collisions between charged particles in the Earth's atmosphere. Pale green is the most common, with hints of pink – but there have been rare sightings of the aurora borealis in red, yellow and even violet.
Throughout Scandinavia, there are several opportunities for you to catch the Northern lights. Hope on a minibus and chase down the lights in the Tromso outskirts, or explore Rovaniemi's frozen tundras on a wilderness tour under the flickering sky, complete with roundtrip transfers to and from your hotel.
You can also capture this stunning phenomenon on a photography tour in Sweden's Abisko National Park, where the experts will teach you how to best photograph the lights.
Norway -Tromso
2. Husky sledding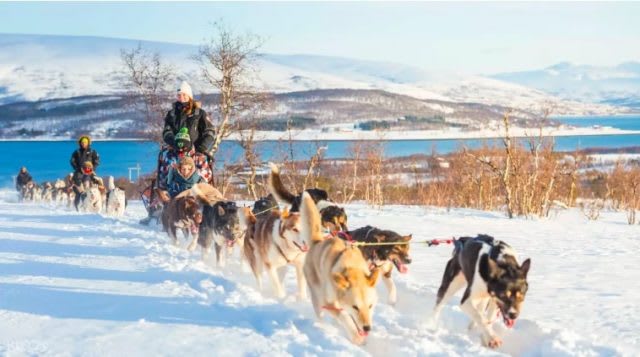 Realize your dog sleighing dreams with a morning Husky Sled Ride in Tromsø. You'll be in safe hands, with the 2:1 guest to guide ratio ensuring everyone gets a sled driven by a professional.
Let your guide take you away on the Husky Sled Ride experience – but if you're feeling confident, opt for the Husky Sled Self-Drive where you'll be holding the reins yourself!
After an hour or so out in the snow, you'll get to spend some quality time with the Alaskan huskies in the dog yard. The morning ends just in time for lunch, with a hearty Norwegian stew of Bidos.
Pre book your Husky Sledding experience on Klook and it includes the following:
Round trip transfers from the city because not all of us are ready to drive on icy cold roads on our own.

A warm and hearty serving of Norwegian Stew after sloshing it through the alps

Warm clothes that will save you the hassle of piling on layers and layers

English speaking guide because unless you speak Norwegian, this is extremely useful.
3. Arctic Fjords
Photo by Conor Sheridan on Unsplash
Travel beyond Tromsø and explore the magnificent Norwegian countryside on an Arctic Road Trip. Sweep past the magnificent fjords that Norway is famous for – where the mountains and sea meet the sky. There's no need to fear the cold – the package comes complete with winter suits and boots, along with photographs courtesy of your driver-guide.
Admire the landscapes of mountains, lakes, forests and quaint villages enroute to Kvaløya. Also known as Whale Island, you just might get the chance to spot orcas from the shore, if you're lucky.
No matter the season, Norway's sublime natural beauty is something to be seen in real life.
4. Snowmobile Adventure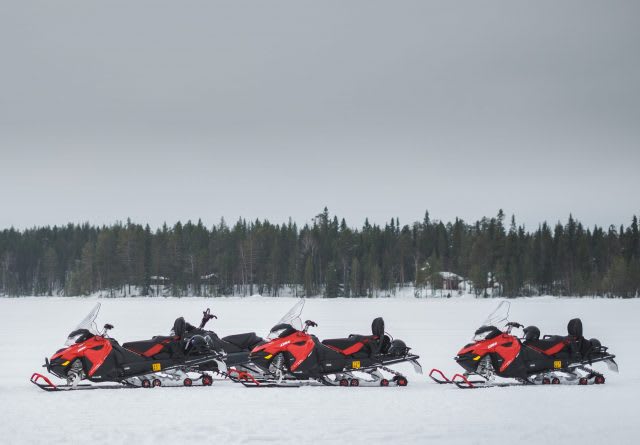 Photo by Jérémy Stenuit on Unsplash
Gear up for an exciting Snowmobile Adventure with your Arctic Circle adventure buddies across the frozen Scandinavian countryside. Beyond the adrenaline kick, snowmobiles get you further out into nature and higher up the mountains than you typically would on foot.
Race your friends through the valleys to the Finnish Province of Lapland. After you've made your way over, head across a frozen lake to the three-country border between Norway, Finland and Sweden, where you'll get to challenge the uneven terrains and explore the fringe forests. Your final stop is back in the Finnish village of Kilpisjärvi, for a hot lunch around the fireplace.
Klook Tip: You'll be spending a good part of the day out in the snow – make sure you wear a wool base layer and a pair of wool socks.
Finland – Rovaniemi
5. Ice fishing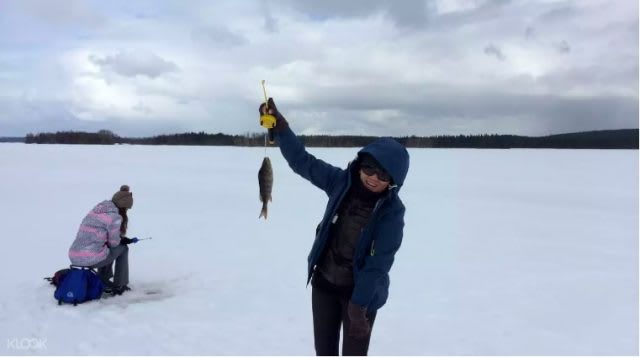 Make like an Arctic fisherman and try an Ice Fishing Tour in Rovaniemi. World's apart from your regular pier-side fishing, ice fishing demands a highly specialised set of gear – from ice saws to cut through the meter-thick lake surface, to tiny lightweight fishing rods with colorful lures.
Roundtrip transfers in a comfy minivan to and from your hotel are provided, so you don't have to go through the hassle of getting to the lake yourself!
After a crash course from your local guide, you're off to fully experience ice fishing for yourself. At the end, you'll get to enjoy your fresh catch over a crackling log fire out by the lake, along with snacks and a well-deserved hot drink. On the off-chance that you don't catch any fish, the fresh air and incredible calm of the pristine lakescape is still something to experience in itself.
6. Snow sauna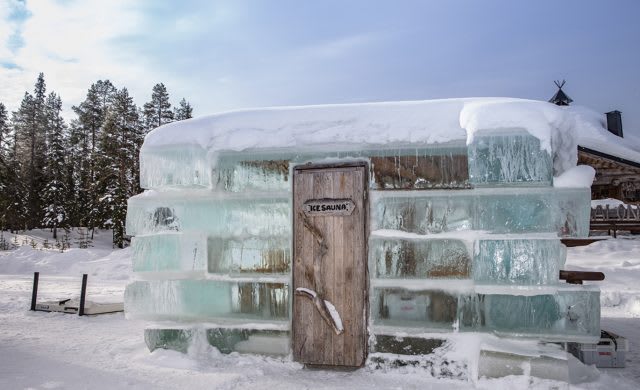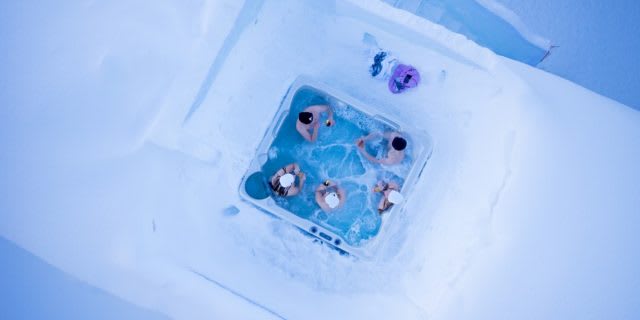 For those who love snow but are still struggling to embrace the cold, an Evening Finnish Snow Sauna is just the experience for you.
With walls made entirely out of compacted snow, the structure actually melts by a couple of millimeters with each use, turning into steam that fills the sauna. Coupled with the hearty pre-sauna salmon dinner that's included, this magical experience of ice walls and heady steam leaves you feeling warm and rejuvenated from the inside out.
Once night has descended, head to the outdoor jacuzzi, where you might be lucky enough to bask under the Northern Lights as the day draws to a close.
7. Amethyst mine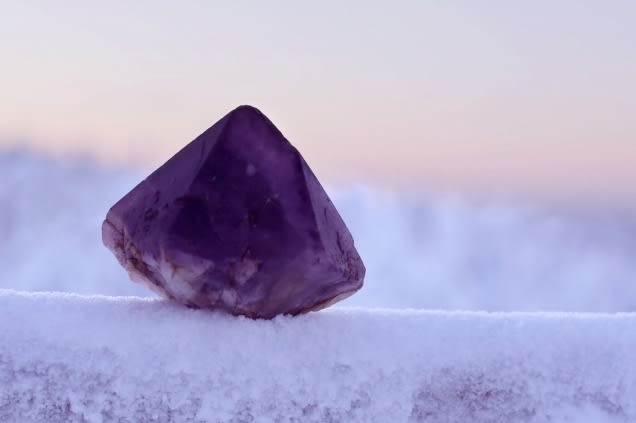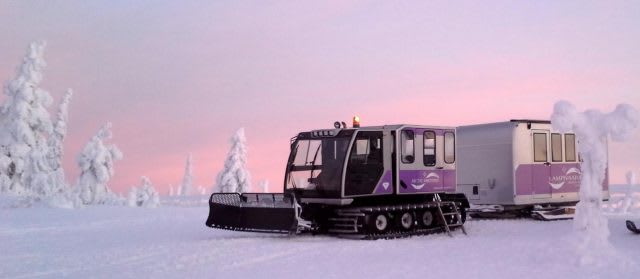 At the Lampivaara Amethyst Mines, you'll get to experience what it's like to dig for gold – or rather, gemstones. Your half-day mining adventure starts with a ride on a snow-cat up to the top of a hill where the amethyst mine is located.
After taking in the view of Lampivaara from the hilltop, head down to the mines, where you'll be taught how to handle the various excavation tools before you get down to digging.
Refuel after your labours with a barbeque spread beside a warm bonfire, and don't forget to give your arms a good stretch. At the end of the day – as long as they fit within your fist – you'll get to take these purple gemstones home with with you. There are pick up and drop off services to selected hotels in Lapland, so you can relax after a day's hard work.
Sweden – Abisko and Kiruna
8. Sami Village and Reindeer Experience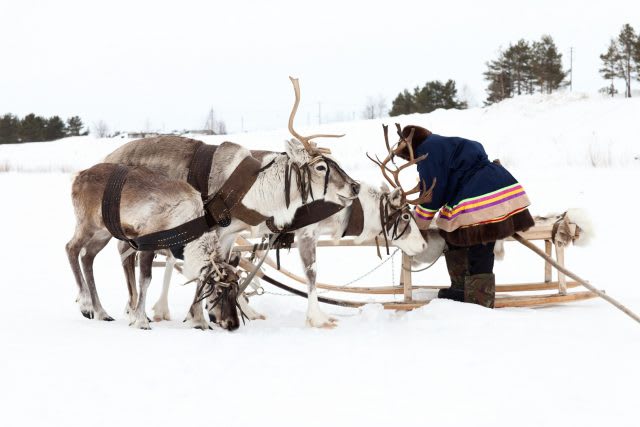 Just 45 minutes east of Abisko, head to the Sami village of Rávttas for a chance to experience the unique lifestyle of the reindeer people up close. Historically known as the Laplanders, the Sami's best-known livelihood is reindeer herding.
On this half-day tour of Rávttas, you'll get to feed the reindeer, before embarking on a reindeer sleigh ride through the snow. Explore the nooks and crannies of the quaint Swedish village, and settle down for lunch around an open fire, in a traditional Sámi teepee, or lavvus.
Round trip transfers from all hotels in Abisko and Björkliden are available, for a hassle-free experience.
9. Ice hotel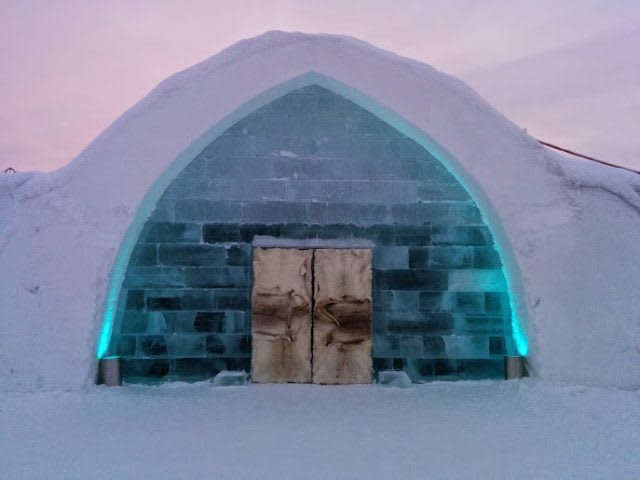 The first ice hotel in the world, a visit to Sweden's Jukkasjärvi Icehotel is a Scandinavian bucketlist item to check off. This one-of-a-kind hotel is painstakingly rebuilt each year from December to April for the winter season. On a half-day tour of the premises, learn about how the Icehotel is designed and built up each season.
Everything – from the lobby reception counter to the furniture in the suites – is sculpted entirely out of ice from the nearby Torne River. There's even an Ice Church run by the local parish, as well as an Absolut Icebar where you can enjoy the coolest drinks of your life – served in glasses made from ice!
Iceland
10. Waterfall and Crater Tour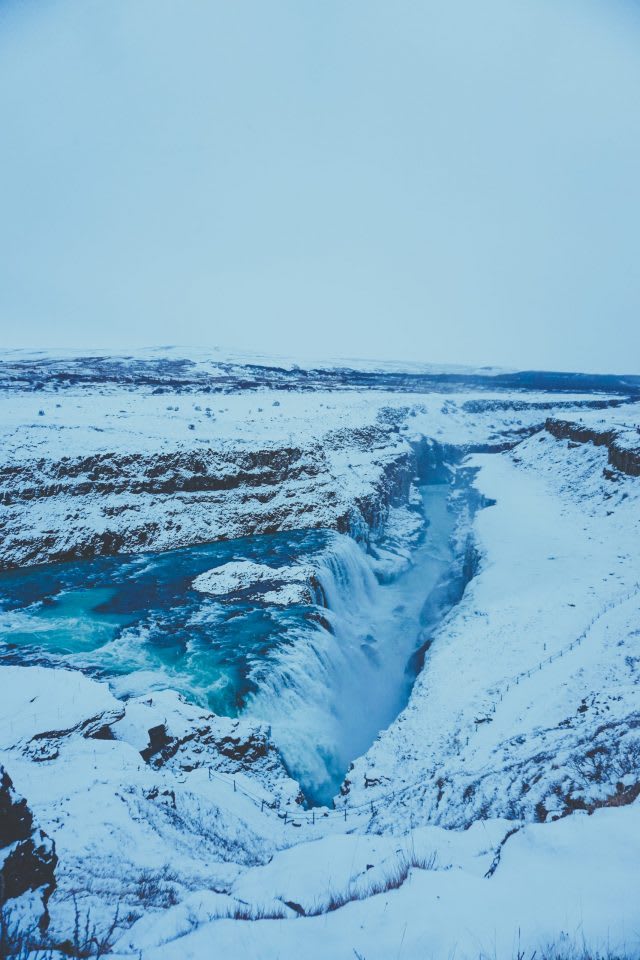 Photo by Joe Broadbent on Unsplash
There's lots to see and do in the Icelandic capital Reykjavik – and there's more to explore in its outskirts along the Golden Circle. On this Golden Circle tour, your guide will take you to some of Iceland's stunning natural landmarks.
Your first stop is the Kerid Crater, which over time has transformed into a beautifully symmetrical crater lake. Other stops include the geothermal Haukadalur hot spring valley that's home to the Geysir and Strokkur geysers, as well as the iconic Gullfoss waterfall with its incredible scale and beauty.
The tour ends with a trip to the Thingvellir National Park. This UNESCO World Heritage site is situated between two continental plates, and the effects of plate shifting over the years can be seen throughout the unique geography of the park.
11. Whale watching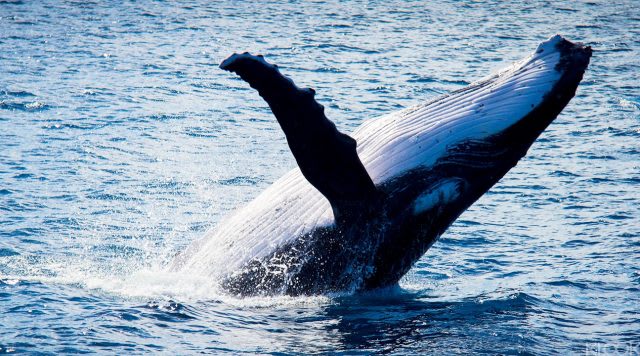 Seeing whales in their natural habitat is an unforgettable moment for keeps. Make this dream come true on a Whale Watching Cruise, where you'll get to climb aboard one of Iceland's largest whale watching boats and set sail on a whale-spotting adventure. In the right season, the chances of spotting whales climb up to 90-99%!
Klook Tip: The best time for whale watching is in the summertime, where chances of seeing the whales are at their highest. In the chance that no whales are sighted, free-rescheduling is available.
12. Jokulsarlon Glacier Lagoon Tour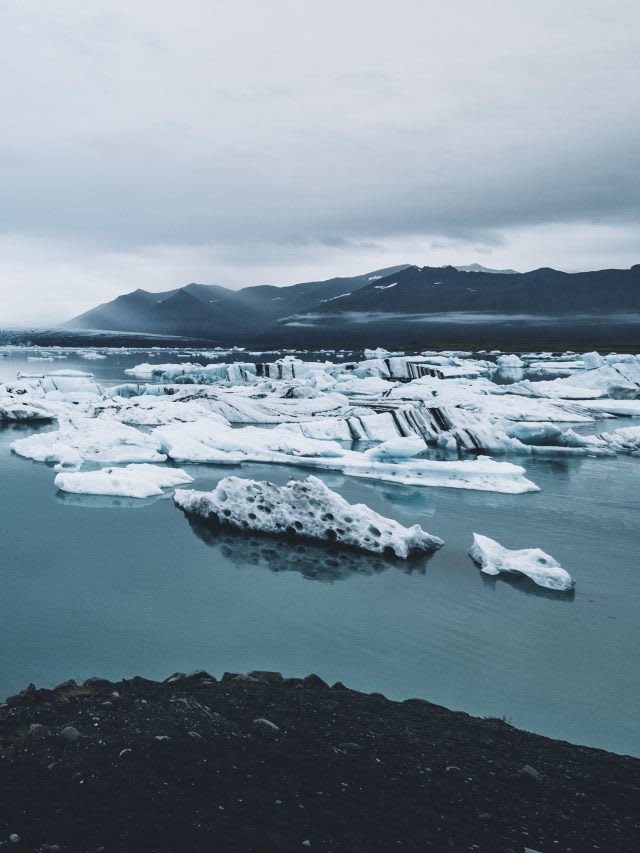 Photo by John Salvino on Unsplash
Immerse yourself in the natural wonders of Iceland's South Coast on a Jokulsarlon Glacier Lagoon and South Coast Day Trip – where you'll experience some of the Scandinavian country's most spectacular sights.
With a good 15 hours to check off all sights, a South Coast road trip on your own might be too daunting. But with a knowledgeable guide who'll drive you through the South Coast, you can take your mind off the road for the rest of the day until you arrive back in Reykjavik.
The travel time between destinations will whisk by as you drive along the scenic South Coast, with valleys and mountains unfurling as far as the eye can see. Get up close to the floating icebergs at the Jokulsarlon Glacier Lagoon – Iceland's deepest and largest – where you can even take a swim in its crystal clear waters.
There are several stunning stops over the course of the trip, but the final stop at the Seljalandsfoss Waterfall will steal your breath away. Experience walking through the falls – which start from 65m high – to get through the other side, and soak in the beauty of the South Coast just as the sun begins to set.
Make the Arctic Circle your next adventure
With so much to do and so much to see in the Arctic Circle, it's safe to say that a trip to Scandinavia is very much #WorthIt. For more tips on how to make the best out of your Arctic Circle, check out our first timer's guide to Tromsø, and our first timer's guide to Rovaniemi
Looking for a place to stay on your Northern Lights chase? Here are 10 places where you can get a stunning view of this natural light show – all from the comfort of your covers!
Don't forget to make use of Klook's ongoing sales to save on your holiday!