Must try mooncake flavours
13th September is fast approaching and the mooncake scene in Singapore is the most bustling it has ever been. Bakeries and renowned hotels are pulling out all the stops and coming up with new and creative mooncake collections. From the likes of the chewy Boba, spicy bomb Bee Hiam and even smoking Roasted Duck, we've rounded up our top picks for the upcoming Mid-Autumn Festival. Read on to find out Klook's exclusive Mooncake Festival Season Deals!
For the Bubble tea fanatic
1. Chang Ho Sek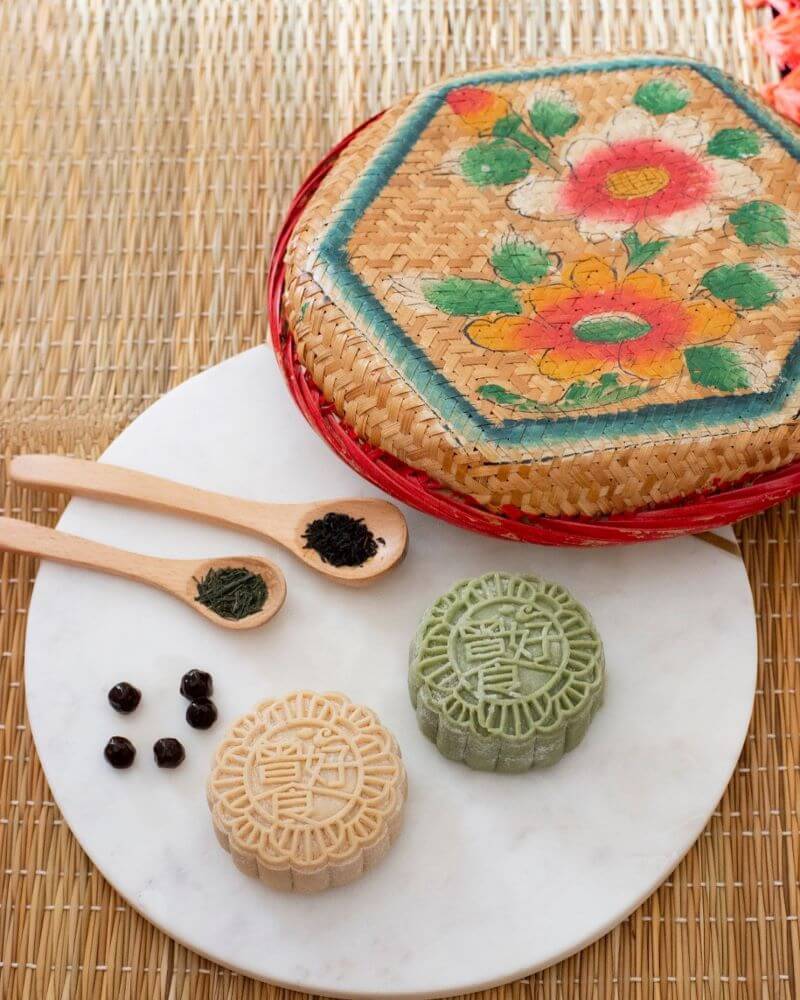 Photo credits: Chang Ho Sek
If your diet consists of only boba and more boba, you'll be thrilled to find real, chewy tapioca balls in your mooncake! Exclusively at Chang Ho Sek, pre-order the aromatic Matcha Green Tea or the classic Milk Tea flavour. We guarantee a tea-riffic Mooncake Festival this year.
2. Grand Hyatt Singapore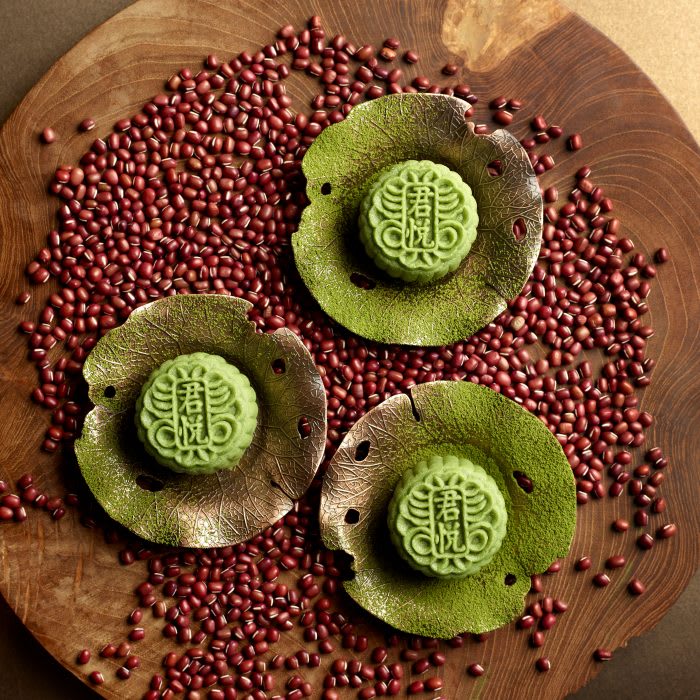 Photo credits: Grand Hyatt Singapore
From Bubble Tea Hotpot, Bubble Tea Tapioca Pizza and even Bubble Tea Tao Croissants, how can we miss out on Boba Mooncake? Hopping on the trend is a strong contender determined to revamp the mooncake scene; Grand Hyatt Singapore.
An exceptional combo of Assam tea concocted with Gula Melaka and milk, their Brown Sugar Milk Tea Truffle is the perfect option for millennials obsessed with Brown Sugar and Boba.
3. Crowne Plaza Changi Airport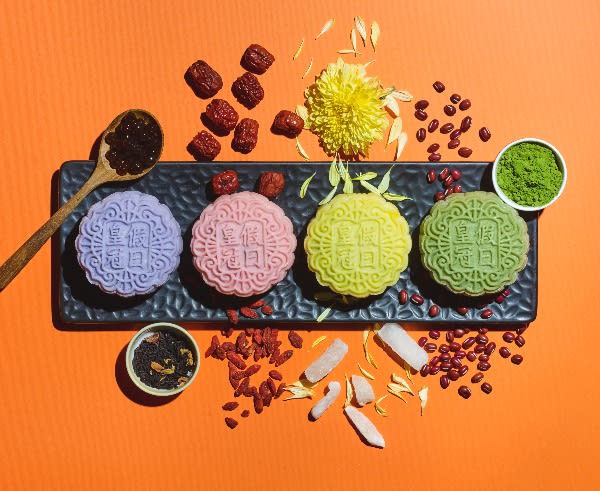 Photo credits: Crowne Plaza Changi Airport
Wrapped delicately in soft snow skin, Crowne Plaza Changi Airport has outdone itself yet again. Other than their rejuvenating Chrysanthemum with Winter Melon Bits and authentic Japanese Matcha with Azuki, they have added a Boba spin-off to satisfy each and every Singaporeans' addiction: Earl Grey with Tapioca Pearls.
Also, this is the perfect trick to get the little ones to fall in love with the traditional Chinese pastry!
Every local's favourite flavours
1. The Fullerton Cake Boutique Hotel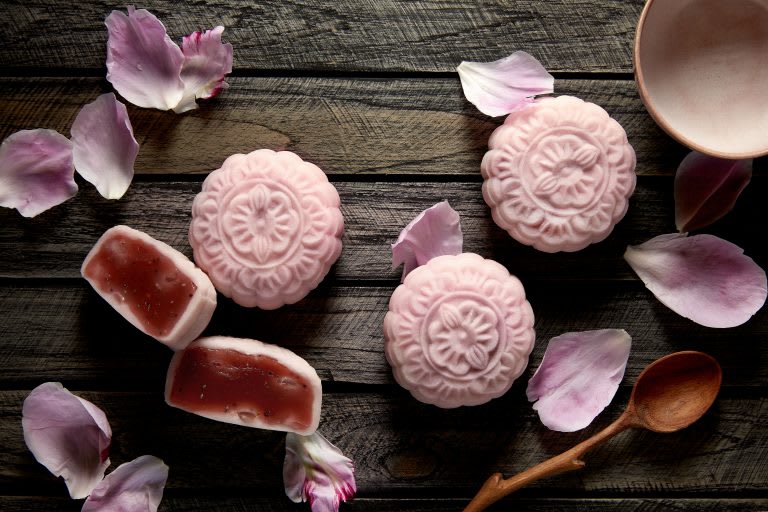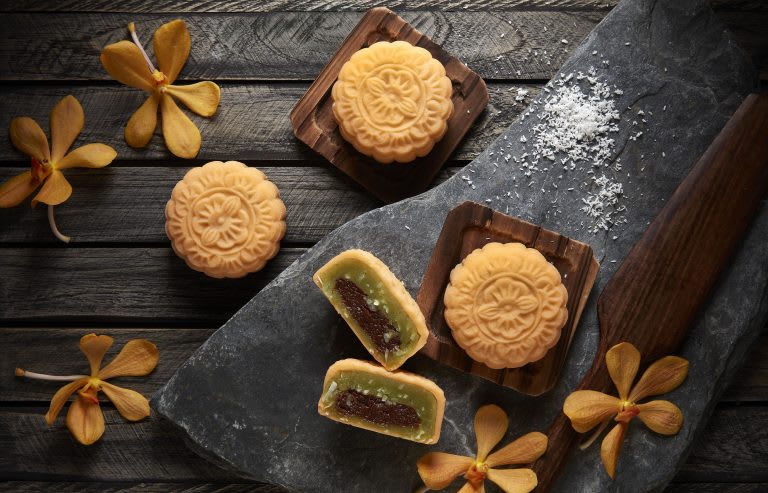 Photo credits: The Fullerton Cake Boutique
Looking for the perfect gift for your fussy mother-in-law or trying to please the big boss without breaking the bank? The Fullerton Cake Boutique has got you covered! Inspired by local flavours, the Bandung Snow Skin Mooncake wafts a mild and gentle scent of roses, a plus point other than its pretty pink exterior. The Ondeh Ondeh Snow Skin Mooncake, a tasty fusion of Gula Melaka and coconut, doesn't disappoint either.
Enjoy a further $8 off with Klook's exclusive promo code. Redeem now before it's gone!
Hae Bee Hiam Haven
1. Antoinette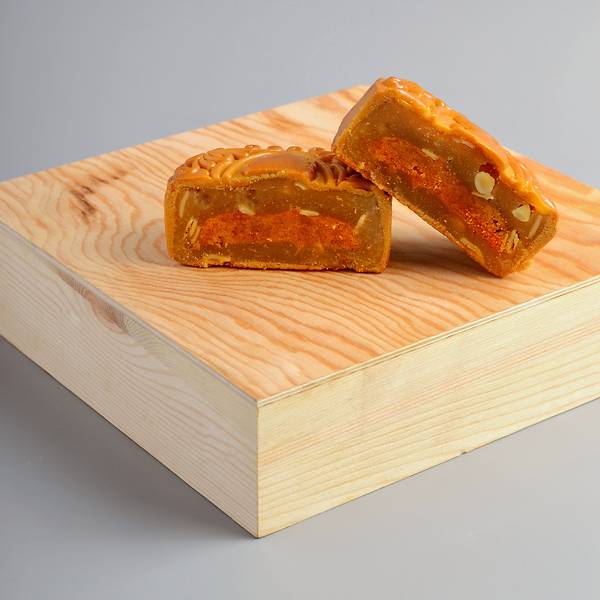 Photo credits: Antionette
The Salted Egg Bee Hiam is nothing like what you would think of. Generously mashed with salted egg yolk, the powerhouse flavour is further enhanced by the chilli tinge of sambal dried shrimps. If you're looking to spice up your Mid-Autumn Festival this year with the taste of home, this is definitely it.
Sweet Potato Galore
1. Janice Wong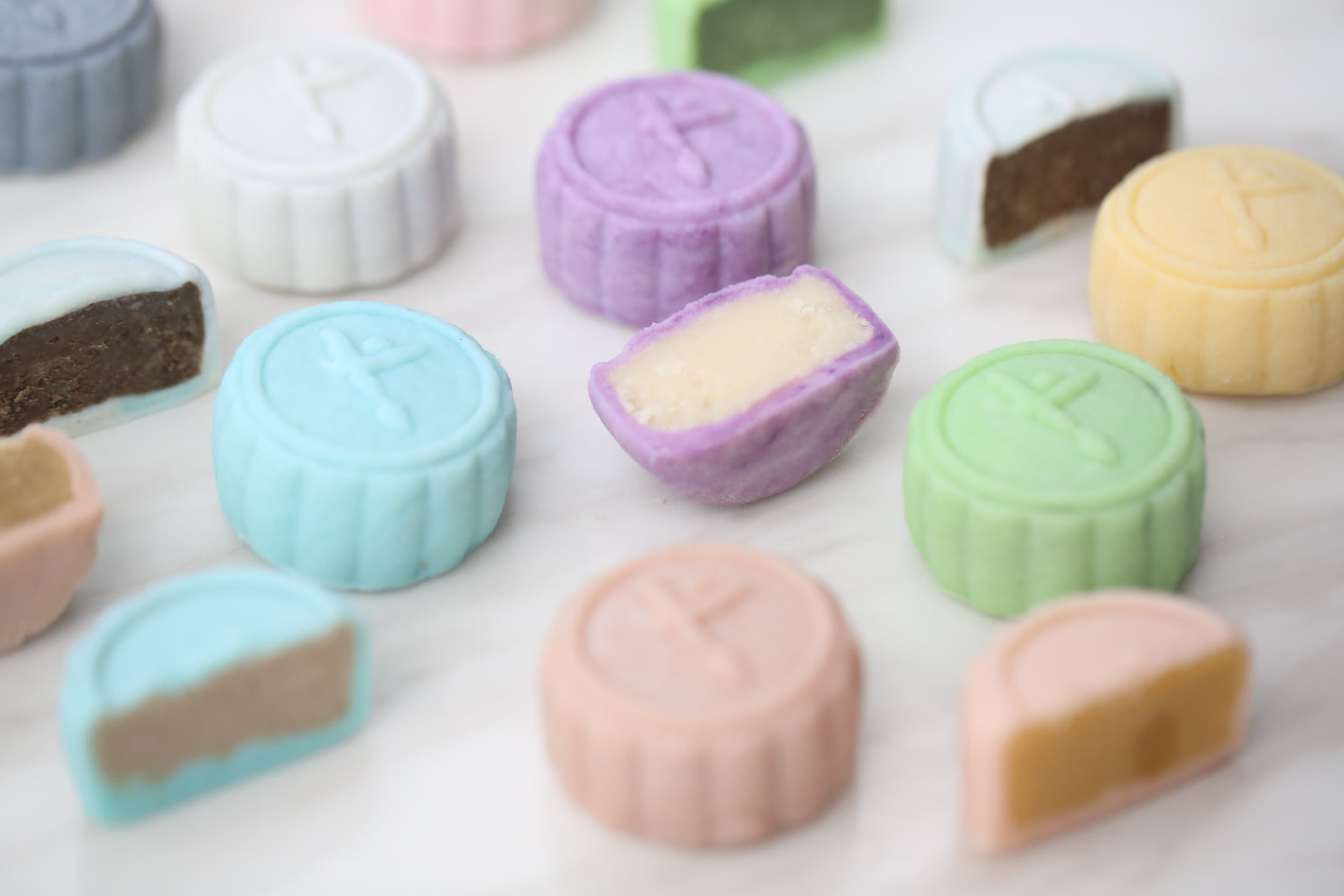 Photo credits: Janice Wong
All the ingredients in the mooncakes from Janice Wong are sourced directly from 9 of Japan's prefectures! The Tokushima's Sweet Potato Mooncake and Hokkaido Kinako Mooncake are top favourites! Combined with her undying passion for Chinese snacks and all things Japanese, this renowned pastry chef is one mooncake connoisseur to look out for in the coming years!
2. Hilton Singapore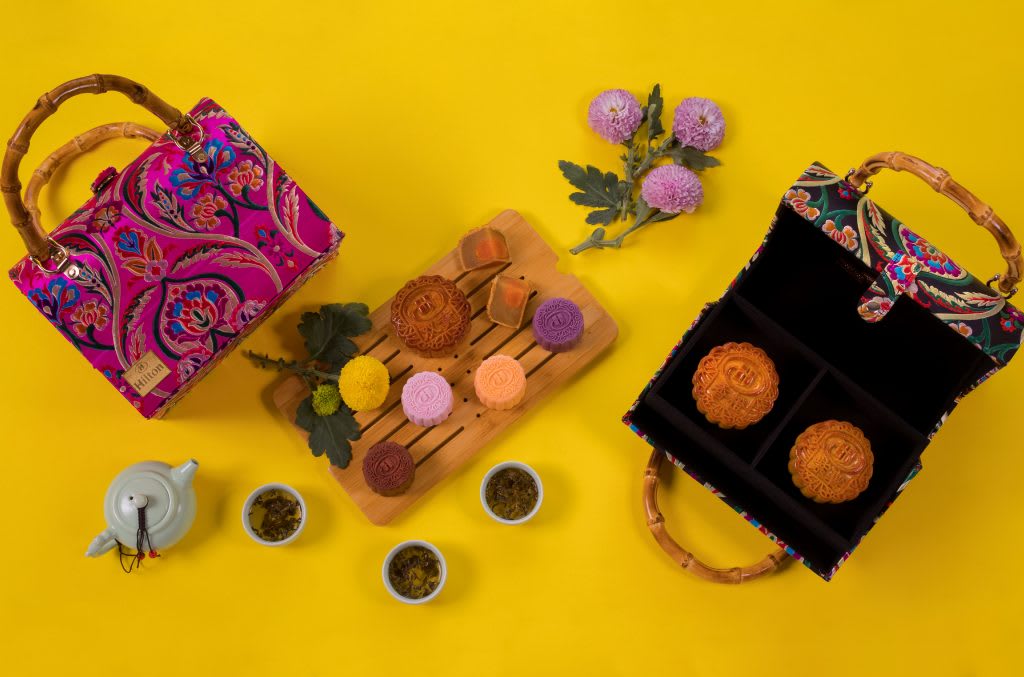 Photo credits: Hilton Singapore
Baked to a golden-bronze finish, the Purple Sweet Potato with Walnuts mooncake is a crowd-pleaser for its sweet fragrance and strong sweet potato flavour. The other flavours such as Citrus Peel Apricot with White Lotus Mooncake and Blueberry Cheesecake are definitely ones to try as well! Yum tum!
3. Peony Jade
Introducing the next hotbed for Sweet Potato mooncakes, Peony Jade's Purple Sweet Potato and Chestnut Molten Lava in Flaky Teochew Pastry is the perfect killer-combo to win your gramps' hearts. This homely fusion of sweet and salty is to die for. No doubt, these cute piggies will certainly score you extra brownie points too!
For the health-conscious
1. TungLok Group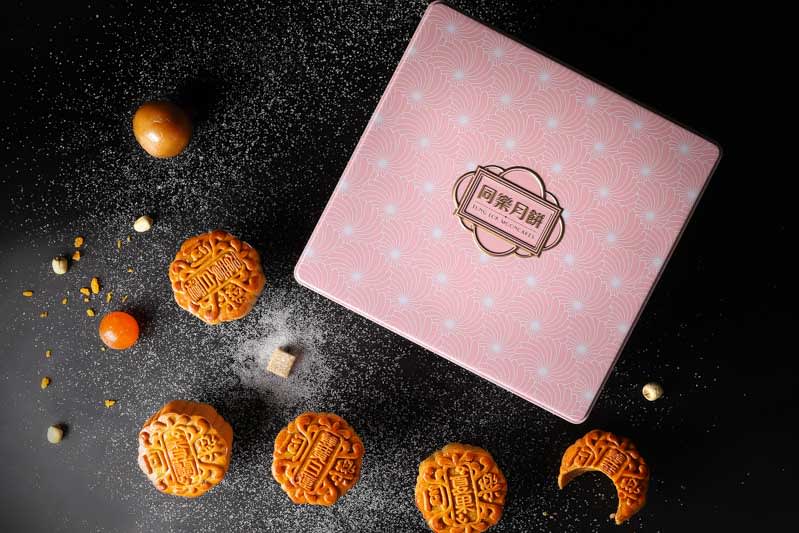 Photo credits: Tunglok Group
For all those allegiant to their #fitspo journey, you don't have to miss out! Singapore's very first low-sugar mooncakes were even given the thumbs up and the Healthier Choice Symbol.
The Red Bean With Almond mooncake and Yin and Yang Black And White Sesame mooncakes are not only 25% lower in sugar, but made with superfood and 100% lotus seeds; the perfect substitute to keep that diet going.
2. InterContinental Singapore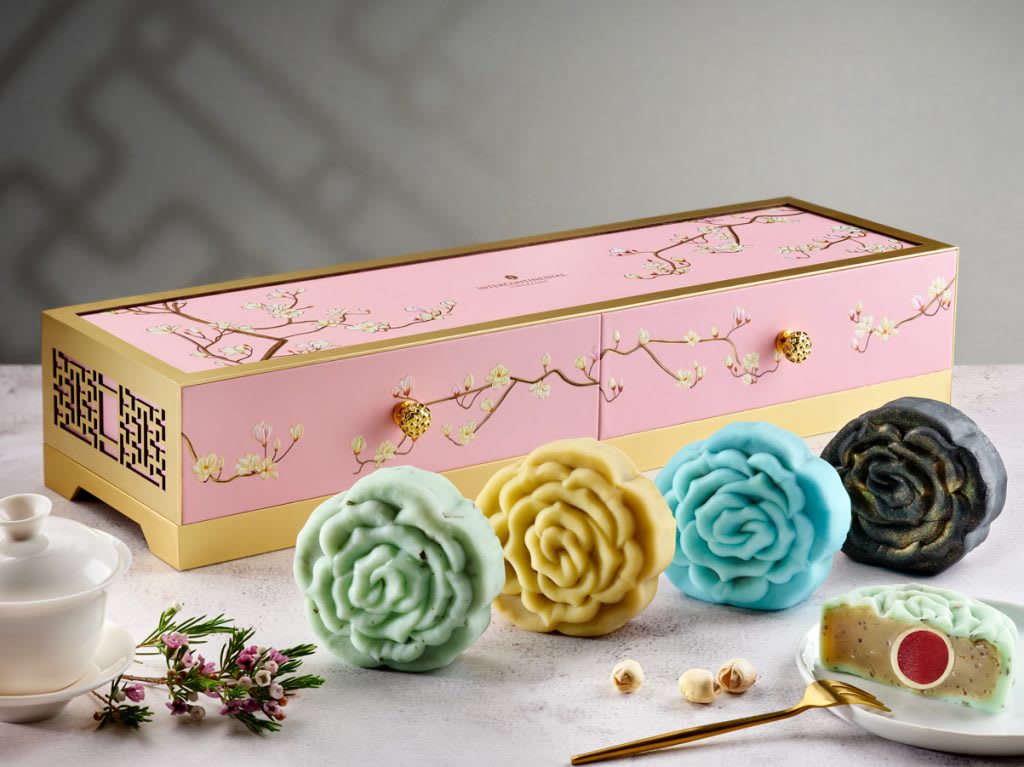 Photo credits: InterContinental Singapore
The Peppermint Tea with Chia Seeds and Lemon Hibiscus Jelly Truffle is one mooncake creation fit for that keep fit life. InterContinental Singapore replaced the usual chocolate filling with a lemon hibiscus jelly truffle instead, which brings out the refreshing minty taste of peppermint.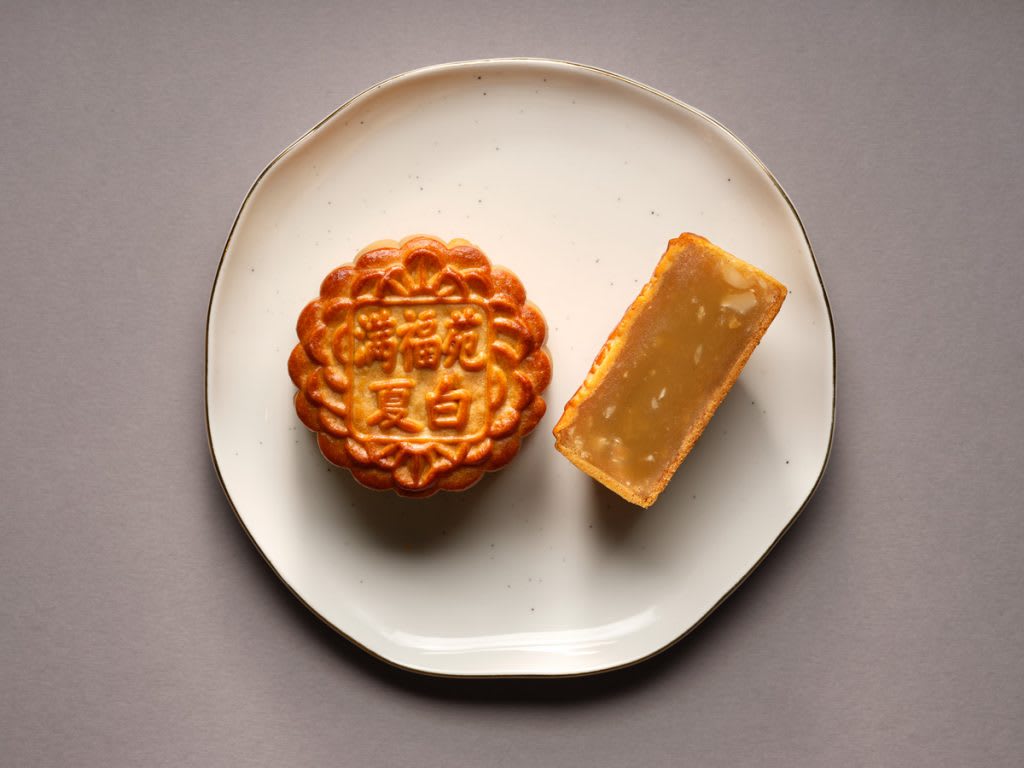 Photo credits: InterContinental Singapore
Lucky for you, another low-sugar mooncake for you to gorge on is their White Lotus Paste with Macadamia Nuts. Although its flavour profile is familiar and nothing out of the ordinary, it tastes just as deceptively sinful as the original rendition, except that it's healthier!
3. Peony Jade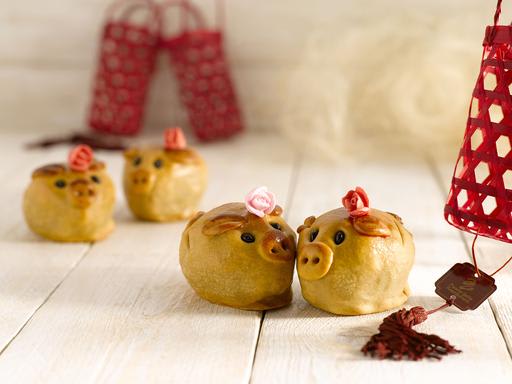 Photo credits: Peony Jade
When you think of traditional mooncakes, you can't go wrong when it comes to the holy trinity; lotus paste, macadamia nuts and of course, the irresistible salted egg yolk. Some may see it as the holy trinity of fats, sugar and salt… But can they really resist Peony Jade's ultra-cute, and low in sugar Baked Prosperous Piggies?
Bait them over this Mid-Autumn Festival with these limited edition piggy-licious mooncakes before 9th September. Make sure to pre-order 3 days in advance to get your hands on them!
The Crazy Rich Asian's to-go: Bird's Nest
1. Shangri-La Hotel Singapore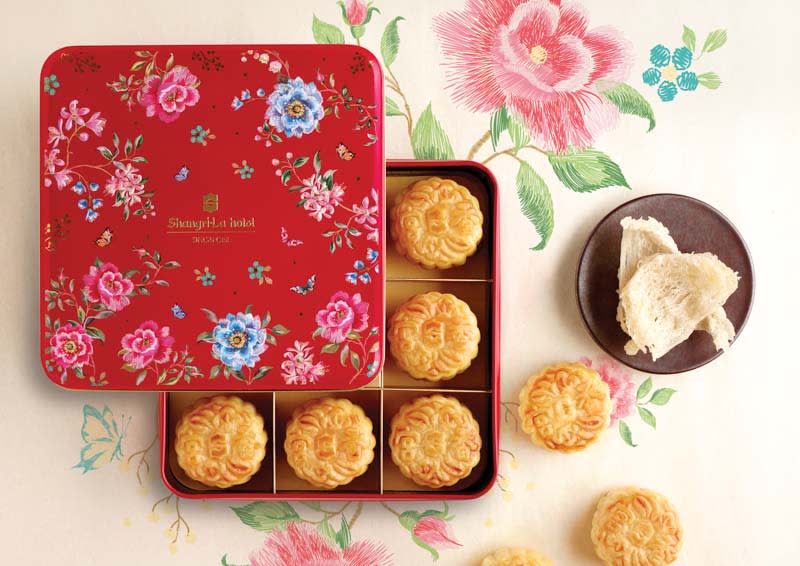 Photo credits: Shangri-la Hotel
Prized as Shangri-la Hotel's signature, limited-edition mooncakes, pamper yourself and live out the Crazy Rich Asian life with these Mini Baked Custard with Bird's Nest mooncakes. Although the numbers on the price tag are as plentiful as the serving of bird's nest in each mooncake, Shangri-la's most anticipated pastry is definitely Nick Young approved!
Hot and Roasted
1. Kam's Roast Singapore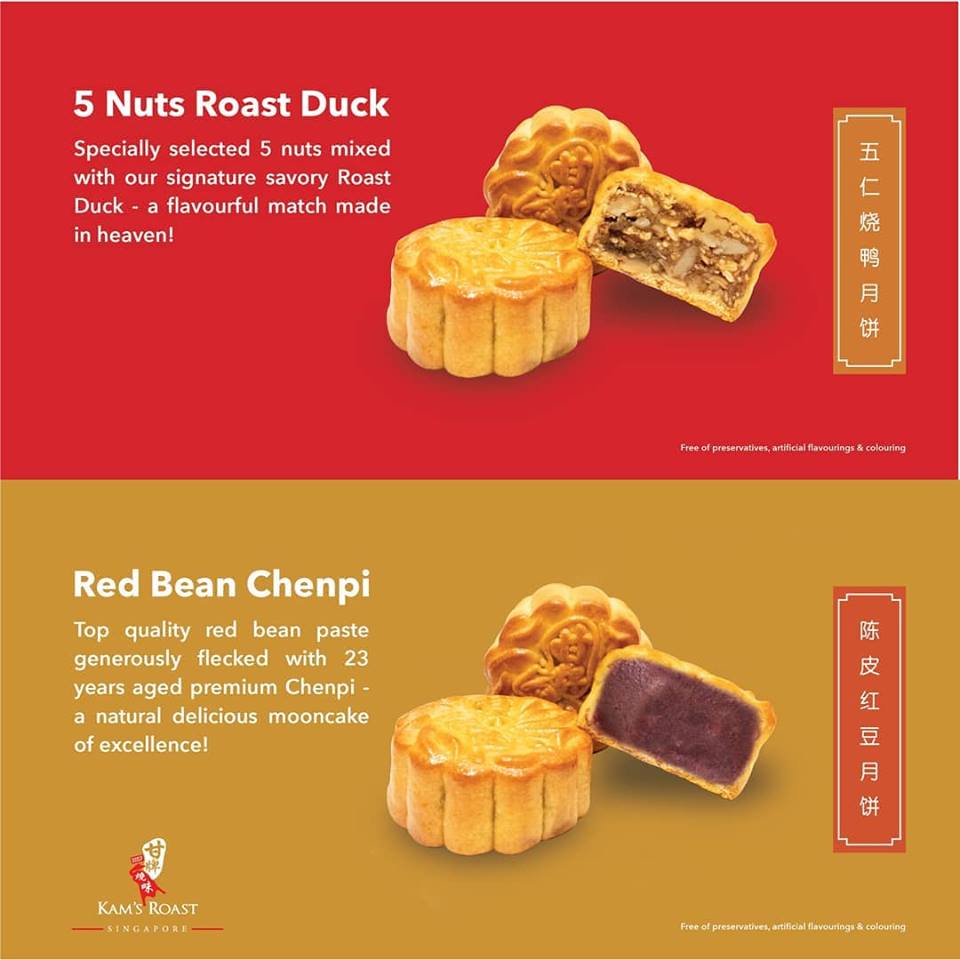 Photo credits: Kam's Roast Singapore
We saved this for last because… Roasted Duck Mooncake? Nuff' said. Gracing the mooncake market for the first time are the Nuts Roast Duck mooncake and not to be missed, the Red Bean Chenpi mooncake. Expect fresh, succulent roasted duck meat hidden beneath the layer of chewy golden skin! Sweet and tender, Kam's Roast's mooncakes will fit the bill.
Take $20 off your mooncake deals!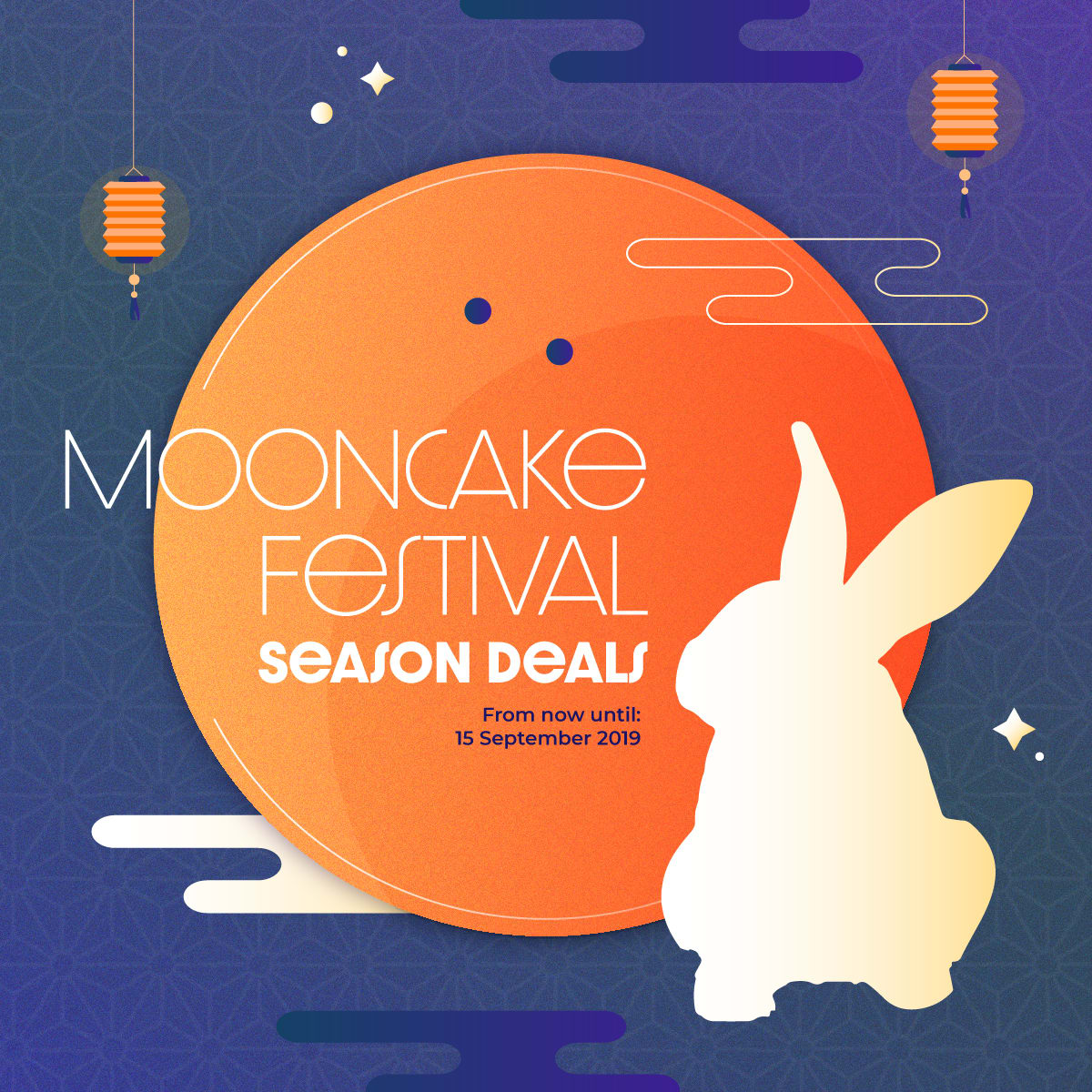 We know just how expensive mooncakes are. From now till 15th September 2019, key in <MOONCAKE20> and Klook off $20 of extra savings during the Mid-Autumn Festival! You can also score an extra $8 off 5 mooncake deals only at selected outlets!
The Fullerton Cake Boutique
Old Seng Choong
KELE Mooncakes and Pineapple Tarts
Majestic Bay
Singapore Marriott Tang Plaza Hotel
Fastest fingers win! Redeem your promo codes here!