Things to do in Lombok 
If you're looking for a quick beach island getaway, you'll be happy to know that Lombok is just a short flight under 3 hours away from Singapore! Less famous than her neighbour Bali, Lombok is still a hidden gem waiting to be explored. If you're looking for the same dreamy beaches sans the crowds, you've found it! 
Getting to Lombok from Singapore 
There are direct flights from Singapore to Lombok and if you book early, you can get them from as low as $150! Be sure to check out some travel essentials to help you pack light to avoid those hefty add on baggage fees. 
Getting around Lombok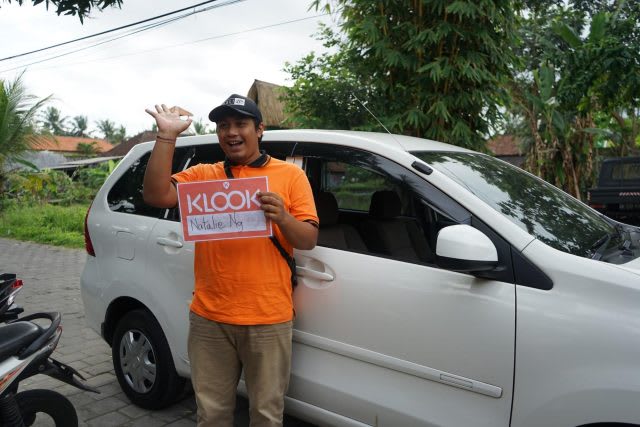 With little to no public transport options, the best way to truly explore the city is by car. If you don't want the hassle of navigating foreign foods on your own, we'd suggest pre-booking a private car charter to take you around. 
Let an experienced local driver take you around the city at your own pace! You can even ask for recommendations on some local favourites. 
Pre-book your Private car charter on Klook!
Things to do in Lombok 
1. Go Island hopping at Gili Islands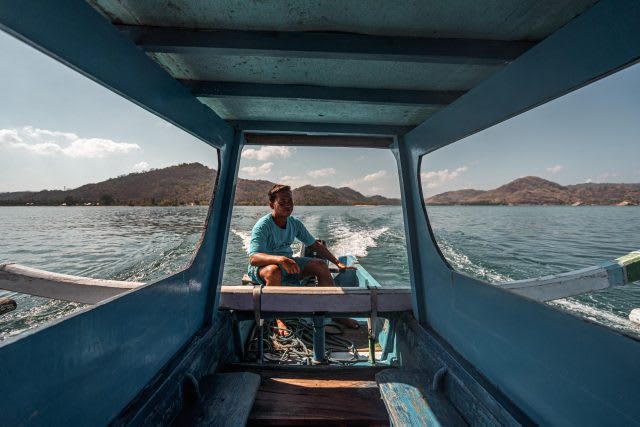 Photo by @todayweexplore

Gili Islands is home to 3 tiny islands, each with sandy beaches, palm trees and coral reefs galore. Just a short boat ride from the main city, get ready for a day trip to some of the most beautiful islands in Indonesia. Visit the Southeast Gillis islands for a start, with a trip to Gili Petuli, Gili Sebui, Gili Paisir and Tanjung Ringgit!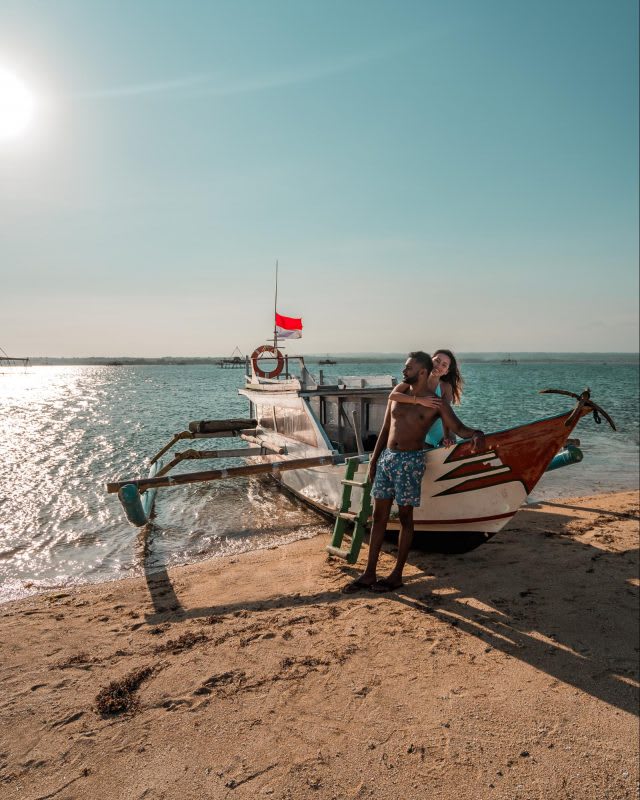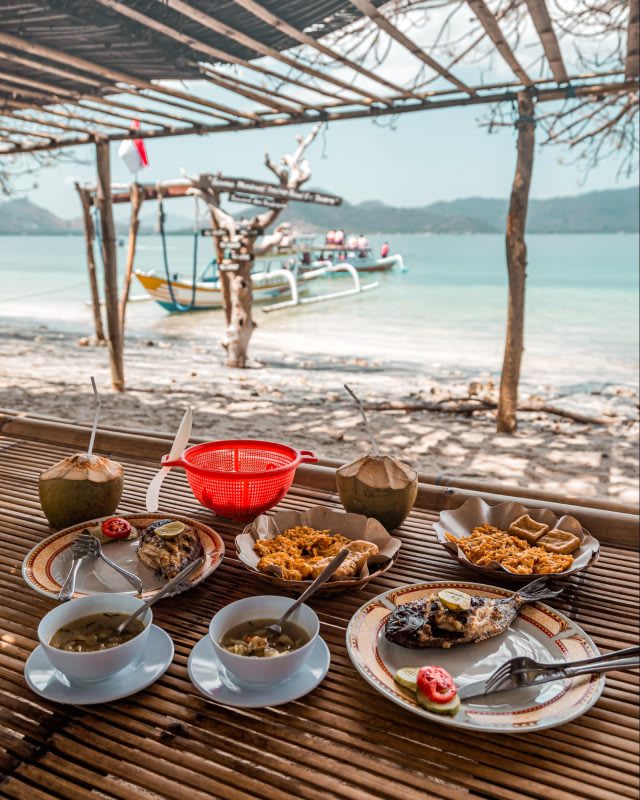 Photo by @todayweexplore
After the scenic boat ride, enjoy freshly barbecued seafood by the beach at Gili Sebui. Stroll along the beautiful white sand beaches and have your personal beach photoshoot.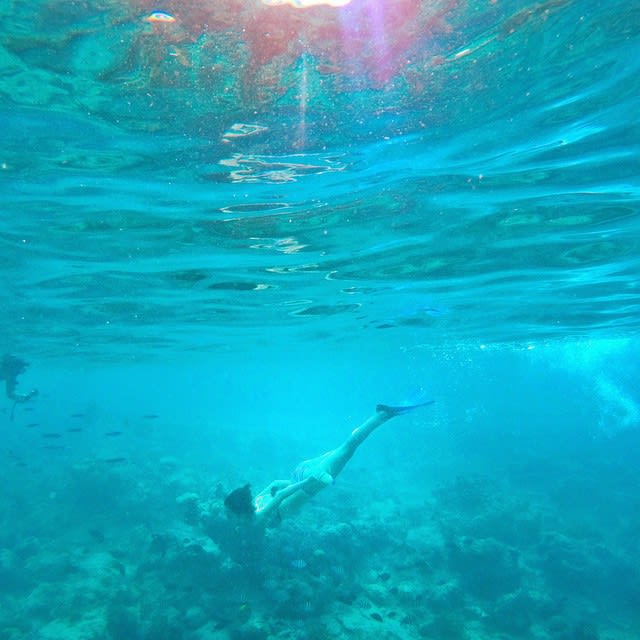 The best part about getting a day trip experience is that everything is provided! Apart from settling all your transportation, meals and being a part-time photographer, you'll also be loaned snorkelling equipment to explore a whole new world under the sea at Gili Petelu. If you're lucky you might spot some turtles swimming alongside you.  
Pre-book your Gili Islands day trip on Klook!
2. Hike up the active volcano – Mount Rinjani

Explore one of Indonesia's active volcanoes, Mount Rinjani! In order to catch the sunrise atop the peak, you will need to begin trekking the day before, stay the night and continue the next morning. Enjoy the stunning mountain landscapes, clear lakes, craters, lush greenery, meadows and hills, basically the best of nature all in one trek! You can even opt to take a dip in the crater lake after your hike. 
Before you start worrying about the long hike, fret not, pre-book your 2 day Rinjani trek and it is all inclusive! You'll be extremely glad to have a local guide showing you the way and helping you with your pilgrimage to the summit. 
Round trip transfers 

English Speaking Guide

Local Porters

1 Night accomodation

Camping equipment

Meals 

National Park entrance fee 
Pre-book your Mt Rinjani experience on Klook!
3. Pink Beach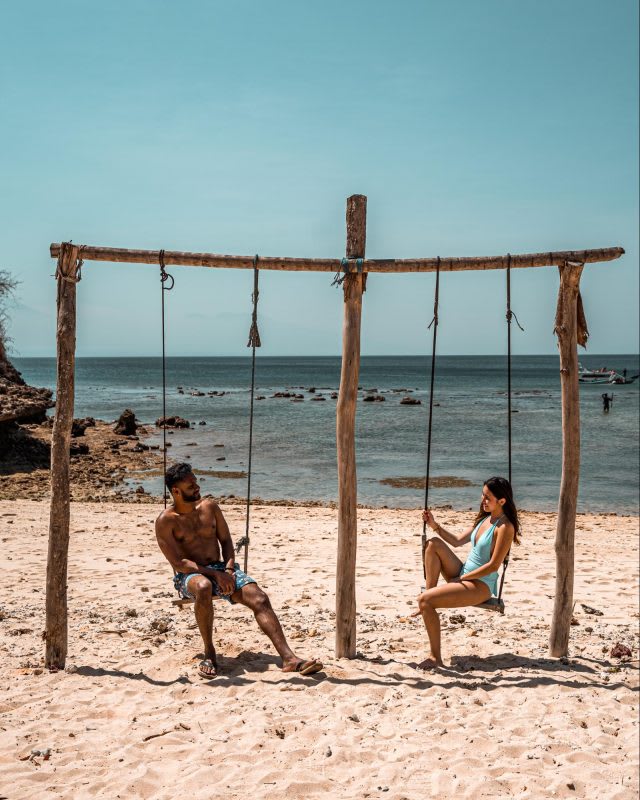 Photo by @todayweexplore
Pink Beach, or Tangsi Beach is located in a small village in a remote area of Lombok's East Coast. This off the beaten track beach is a huge undiscovered gem and here's why you should visit – PINK SAND. It is essential that you visit in the morning to catch the dusty pink shade of the sand, as the afternoon passes, the sands become less pink. 
You will want to pre-book a day tour to take you to Pink Beach. Opt for the Pulau Pasir, Pink Beach and Semangko Beach day visit for a great day of adventure. 
Pre-book your Pink Beach day trip on Klook!
4. Bangkang Cave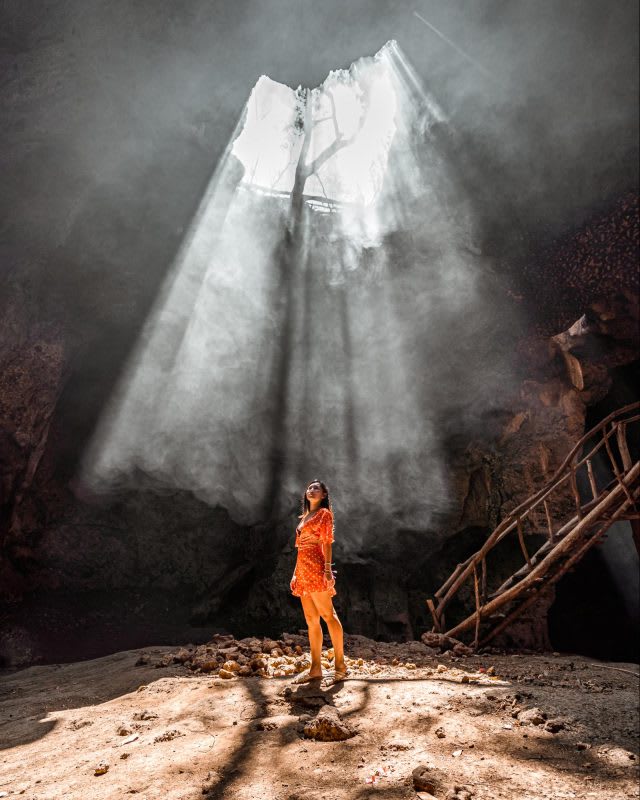 Photo by @todayweexplore
The lesser known cousin of the Jomblang Cave, the Bangkang Cave is the home of the Lombok Bats. Locals consider this cave a sacred place and many visit before the sun rises in order to witness the slur of bats flying out into the sun. Don't worry, the bats are not dangerous and they do not attack unless provoked. Climb down the magical bamboo stairway into the cave and get your iconic photo in the ray of light that peeks through the cave. 
P.S. The best time to visit is 12pm! 
5. Sukarara Village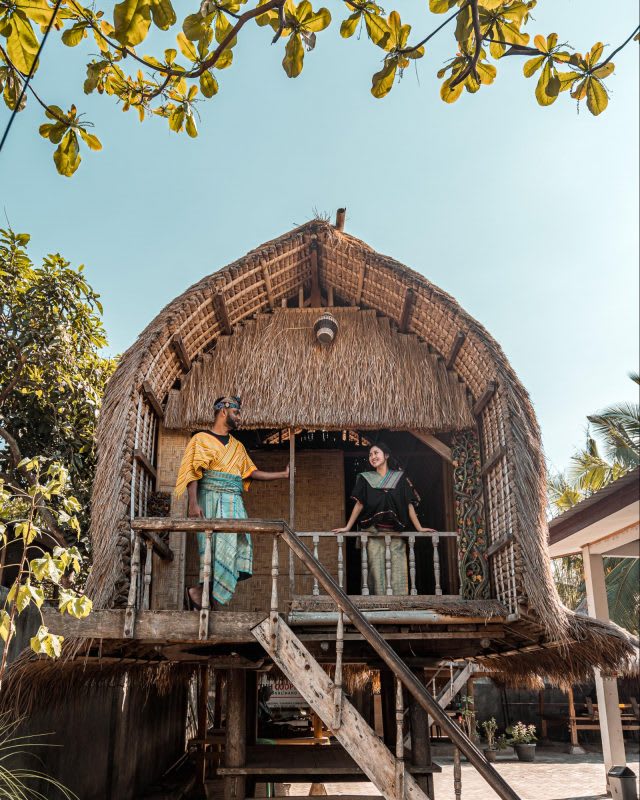 Photo by @todayweexplore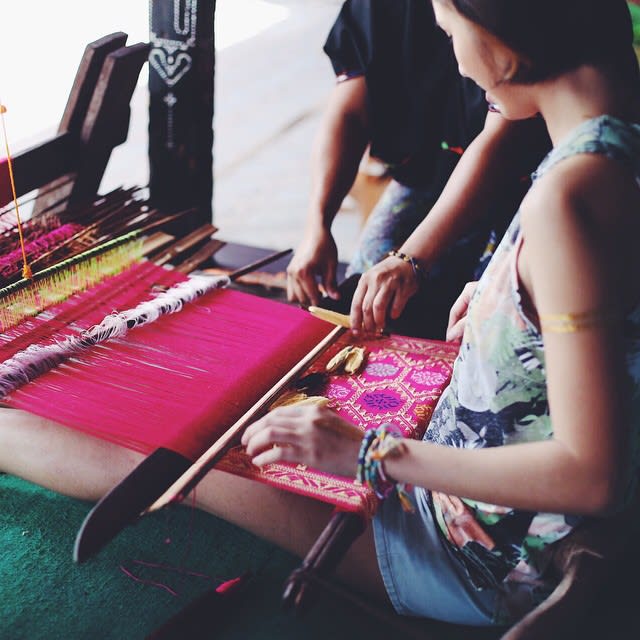 Step into a day in the life of a local at the Sukarara Village! Known for their textiles, play dress up in their beautiful hand woven garments. You can even try your hand and this intricate craft. There are 2 different styles of weaving – ikat and songket. The men in the village usually wave in the ikat style, which is the string weave while the women weave for songket which is embroidered with gold or silver threads. 
6. Banyumulek Village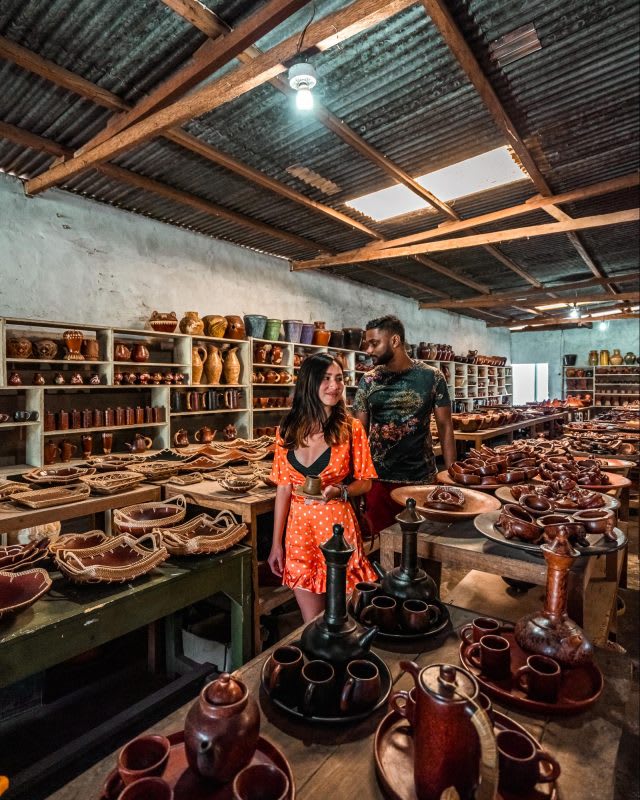 Photo by @todayweexplore
Apart from weaving, the Sasak people are also known for their handmade pottery. You'll find a variety of crafted items like pots, jugs and bottles all 100% handmade by the local people. One of the most unique things that would also double up as a great souvenir is the Thief Jug ( Kendhil Maling). This jug has a hole at the bottom and this is where you fill it with water, much like how a thief does not enter the house with the front door. 
7. Mawun Beach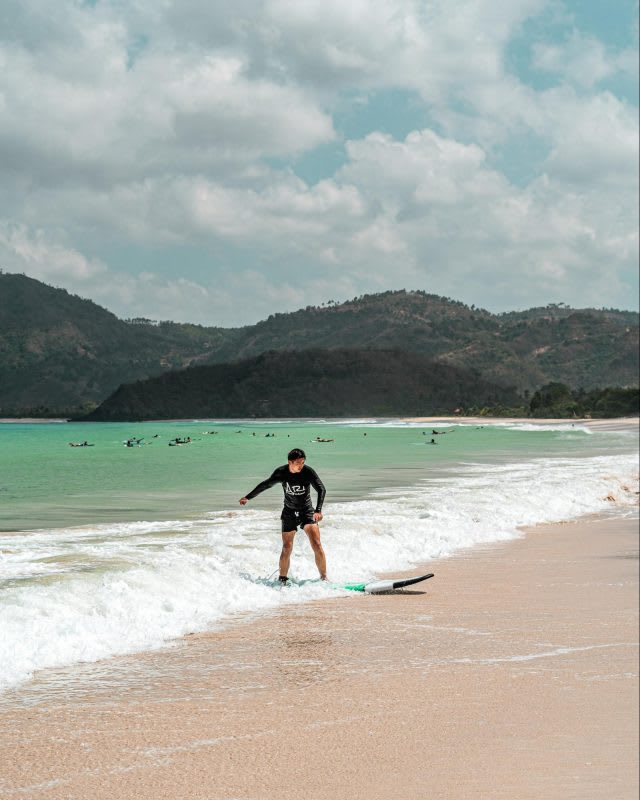 Photo by @todayweexplore
The Mawun Beach is an undiscovered gem in a bay with 2 hills on each side. This horseshoe shaped beach has varying water depths and wave strength and this is also the reason you catch many surfers out catching their next wave! 
But don't worry, the beach is protected by huge waves due to the presence of the hills so this is definitely safe for children! 
8. Tanjung A'an Beach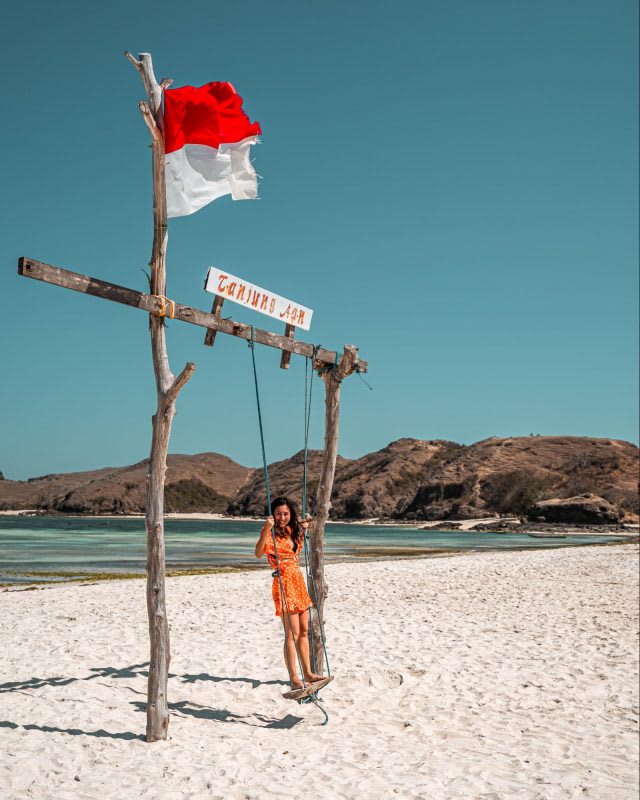 Photo by @todayweexplore
The Tanjung A'an beach is another big hit with the surfers because at high tide, the bay is perfect for shredding some waves. On windy days, you can even go kitesurfing! The home of Princess Madalika, the sand of this beach is definitely a stunner. Grab a coconut, sit under a straw woven umbrella and enjoy the beach bum life!
9. Lombok Wildlife Park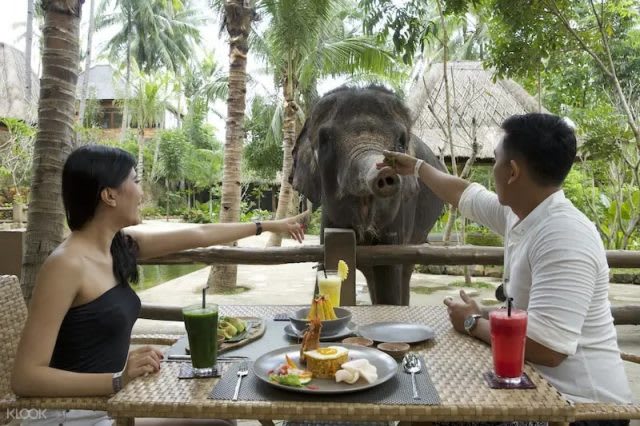 The Lombok Wildlife Park is home to over 200 animals across 45 different species. If you're looking for up-close and personal interaction with animals, this place definitely cuts it! Grab a basket of fruit and vegetables and you'll get to observe and feed the animals as you make your rounds around the park. 
You can even opt for high-tea with a surprise guest – the resident elephants! Don't forget to pre-book your visit before heading down. 
Pre-book your Lombok Wildlife Park visit on Klook!
10. Sendang Gile Waterfall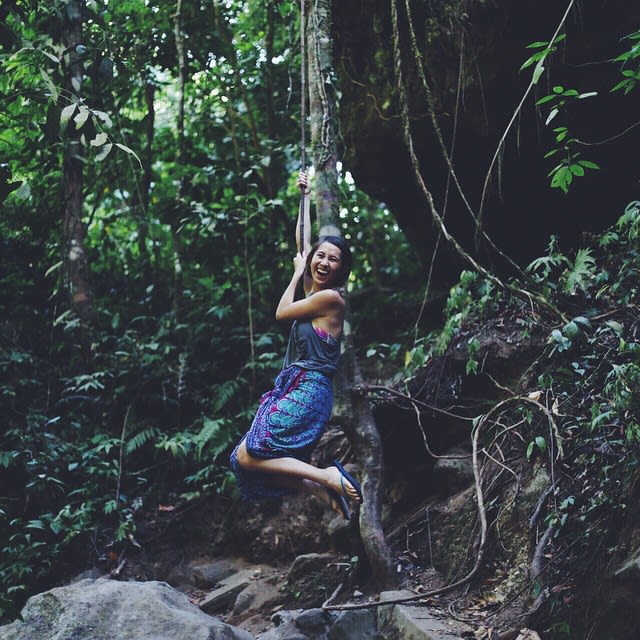 The Sendang Gile Waterfall is located in the town of Senaru and one of the best time to visit the waterfall is before the sun rises. The Sedang Gile is a 2 tiered waterfall with a massive force gushing down and you can have your Tarzan moment swinging across the jungle! 
Enjoy up to $50 off your Lombok holiday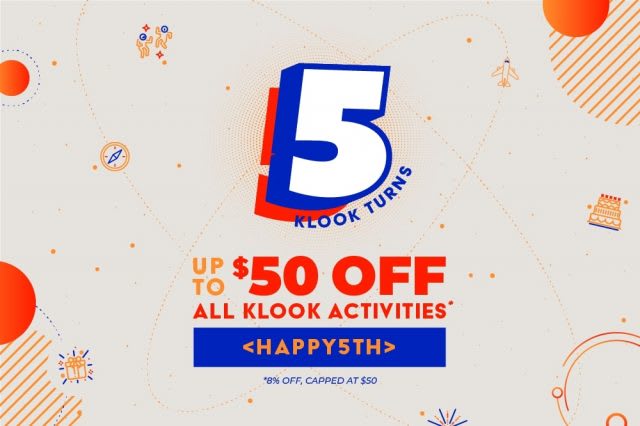 Enjoy up to $50 off your Lombok holiday with Klook's 5th birthday sale. Simply key in the code "HAPPY5TH" to enjoy 8% off your cart, discount capped at $50.