New things to do in Johor Bahru
Most of us Singaporeans have visited Johor Bahru to death and the usual hotspots like City Square Mall and Replacement Lodge cafe has become our regular weekend hangouts. If you're getting tired of that routine, here are some fresh new ideas for things to do in Johor Bahru. Ride on horseback along palm plantations, or discover locally made clothes and vintage accessories for a change!
Getting around Johor Bahru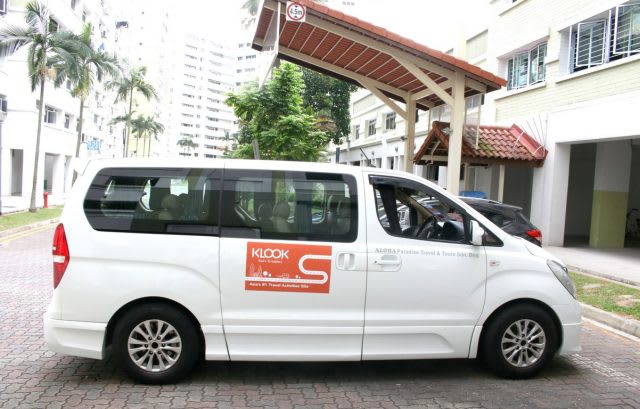 If you enjoy hassle free journeys, pre-book your Klook private car charter and let the driver take you to all these places and more! You can even hit your driver up for some food recommendations and he'll be happy to make pit stops along the way.
1. Horseback riding

Credit: Horse Valley Riding Academy on Facebook
Located just 10 minutes away from the Johor/Singapore causeway is Horse Valley Riding Academy. There are various courses for riders ranging from beginners to advanced riders. Whether you're looking to enter a professional horse racing competition or just want an enjoyable joy ride, you'll find a course for you here.
Horse Valley Riding Academy
Address : PTD 109057 Kampong Plentong Baru, 81750 Masai, Johor Bahru, Johor, Malaysia
Opening Hours : Tuesdays to Sundays: 7:00am – 11:00am/ 4:00pm – 7:00pm | Closed on Mondays
2. Little Paris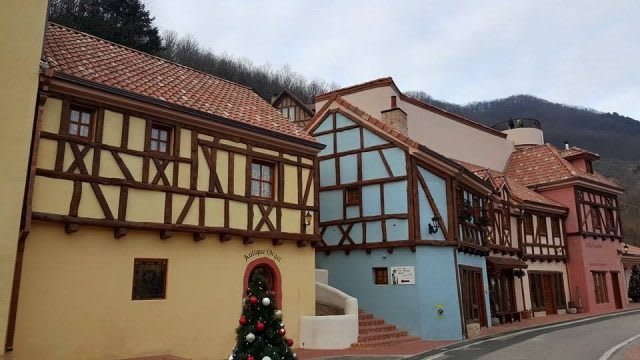 Credit: Little Paris on Facebook
Little Paris in Johor is the solution for those itchy for some European flavour but don't have the time (or cash) to fly there yet! With rows of shophouses that mimic the Parisian streets, this place makes for the perfect OOTDs!
There are plenty of quaint little cafes and bakeries as well as high fashion clothing stores for those looking to shop. At night, the place illuminates with rows of hanging fairy lights all around.
Address: Jalan Jaya Putra 1/1, Bandar Jaya Putra, 81100, Johor Bahru
3. Old Town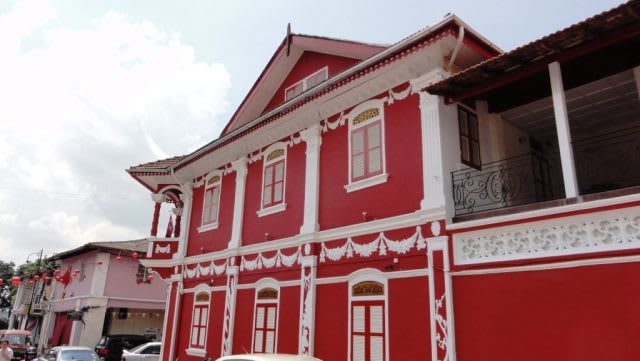 The Old Town in Johor Bahru has plenty of murals and heritage buildings and you can easily spend the day roaming about the streets and snapping lots of photographs. Red House is the place for all you artsiefartsies. Host to cultural and art events, this place is not just beautiful on the outside, you'll find plenty of beauty inside as well.
Address: Jalan Tan Hiok Nee, 80000, Johor Bahru
4. Senibong Cove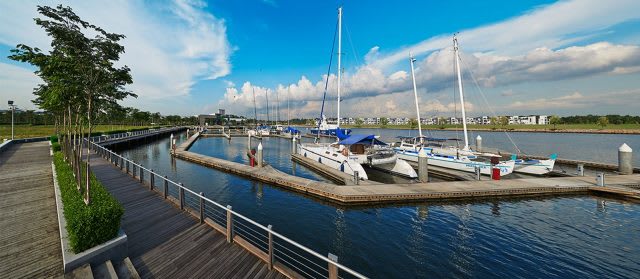 Credit: SenibongCove
Fancy dinner along the cove? The mini township of Senibong Cove will allow you to dine in front of a sunset with yachts parked at the harbour. (Think Sentosa Cove Quayside Isle vibes!) After finish, you can then proceed for a romantic stroll with bae along the pathway by the coast and enjoy the scenery.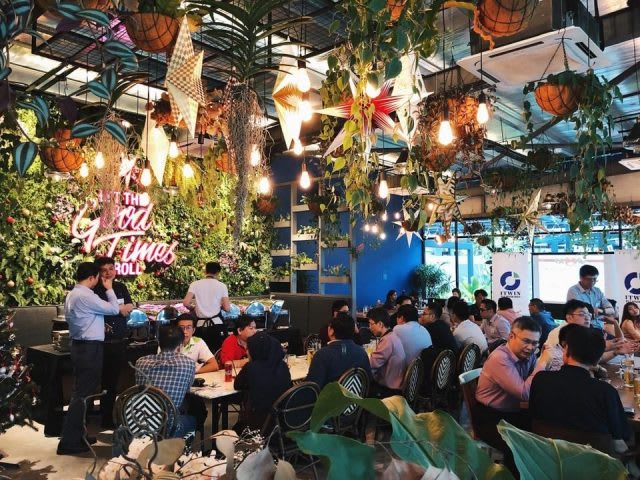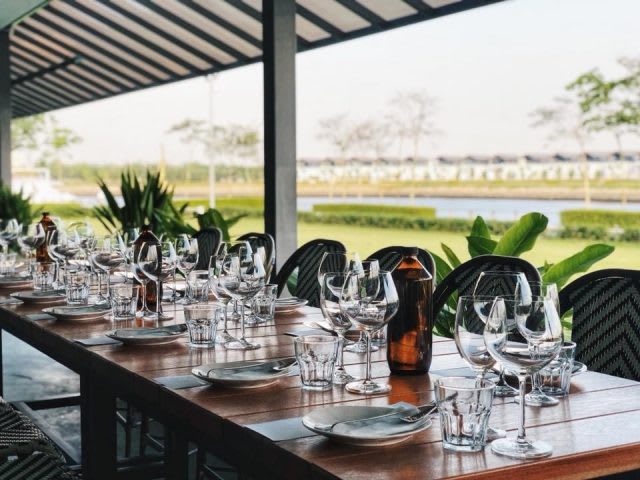 Credit: Bora Bora Botanist on Facebook
Bora Bora Botanist a restaurant to check out! Specializing in seafood, pasta, brunch food and meat dishes, sink your teeth into amazing food all while enjoying the views of the beautiful flowers and plants around you.
Bora Bora Botanist
Address : N-01, Blok N, Pinggiran Senibong, No. 1 Persiaran Senibong, Teluk Senibong, 81750, Masai, Johor
Opening hours : Mon to Thurs 11am to 11pm | Fri to Sun 11am to 12mn
5. Battery factory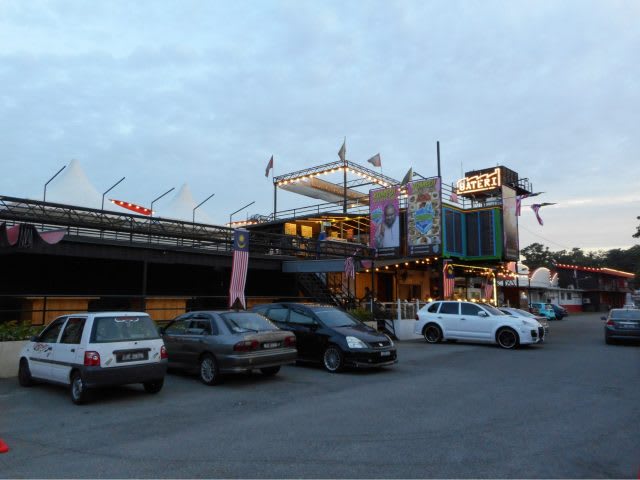 Credit: Wikimedia Commons
This new hipster hotspot Battery Factory or Kilang Bateri was once an Eveready battery factory. The place is now home to locally made vintage clothes and accessories as well as cafes with live band performances and even a mini indoor skate park!
You can also get a haircut from a barber shops that also provide shaving services.
Battery Factory
Address: No. 83, Jalan Tampoi, 81200, Johor Bahru
Opening hours: 12pm to 12am daily.
6. Arulmigu Sri Rajakaliamman Glass Temple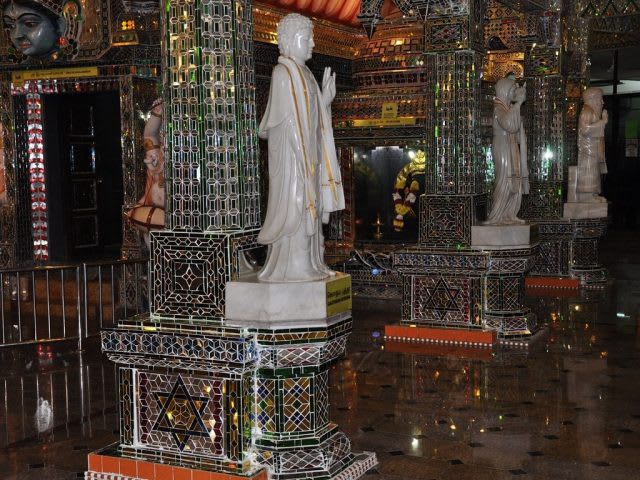 The Arulmigu Sri Rajakaliamman Glass Temple is the only glass temple in Malaysia! This Hindu temple in Johor is covered entirely with colorful pieces of glass inside and out. The walls are fully covered with over 300000 Rudraksha beads that were specially flown in from Nepal.
Arulmigu Sri Rajakaliamman Glass Temple
Address :22 Lorong 1, Jalan Tebrau, Johor Bahru
Visiting hours: 1pm to 5pm daily
Prayers Time: Mon-Fri 7:30am – 12:00pm, 7:00pm – 10:00pm; Sat-Sun 7:00am – 10:00pm
7. Roost Juice Bar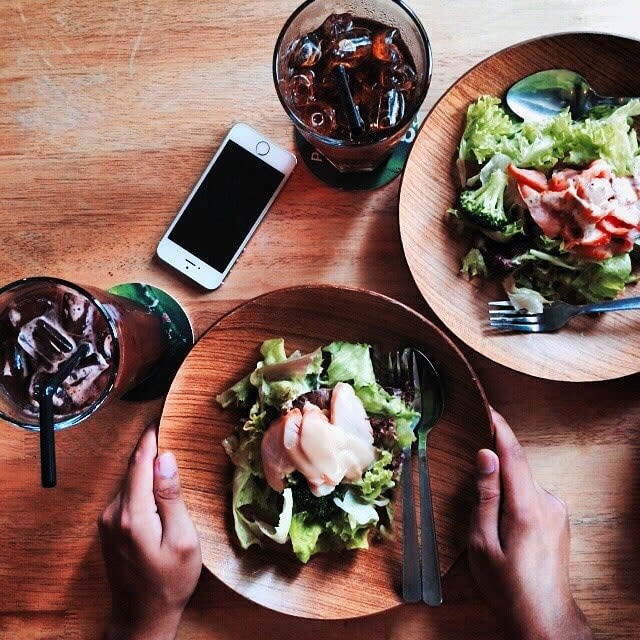 Credit: Asrari on Flickr
You'll find super salads, quinoa bowls and salmon avocado bagels all at the Roost Juice Bar.Once you've had your fill of fish head curry and lok lok, if you're looking to detox, this is a great place to start. The space is stuffed with books on lopsided shells which make for a great photo.
Roost Juice Bar
Address : 35C, Jalan Wong Ah Fook, Bandar Johor Bahru, 80000 Johor Bahru, Johor, Malaysia
Opening hours : Daily 1pm to 10pm
8. Just Want Coffee – The Factory 30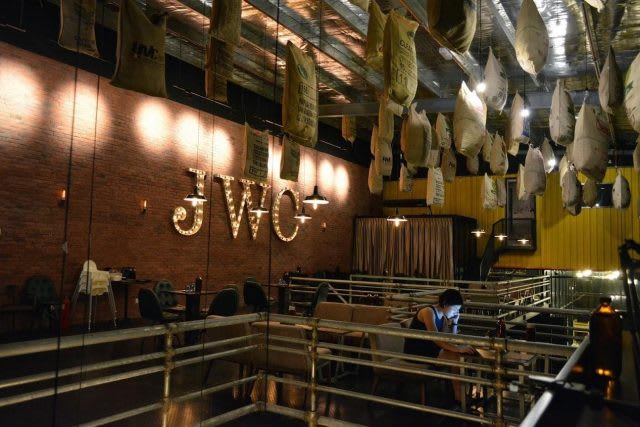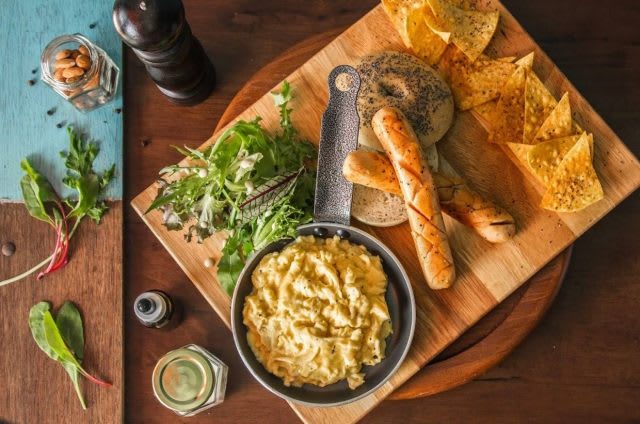 Credit: Thefactory30 on Facebook
This 2 storey coffee mecca caused quite a stir when it opened in JB. The Factory 30 by Just Want Coffee is housed inside a refurbished factory and the interior is decorated to suit that factory look. With hand brewed coffees comprising of beans from a house blend of Mandheling, Brazilian, Colombian, and Indonesian, you can approach any of the baristas for more information about their brews.
The desserts and breakfast items are a great pairing for the complete experience.
The Factory 30
Address: No 30, Jln Mutiara Emas 5/3, Taman Mount Austin, Johor Bahru
Opening hours: Daily 2pm to 12mn
9. Desaru Fruit Farm and Fireflies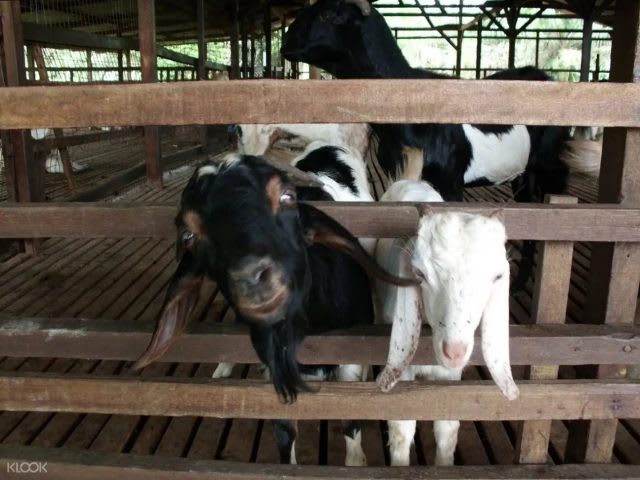 Step out of the city for a day and head on over to the Desaru Fruit Farm! You'll see an abundance of tropical fruits from the likes of Durians, Rambutans and Cermai. There is also a mini zoo where you can feed and pat the furry farm animals.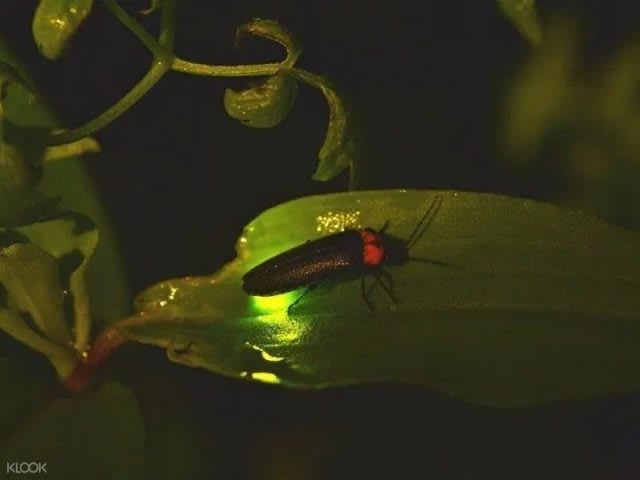 End the day with a seafood dinner at the famous Sungai Rengit Seafood Restaurant and the highlight (literally) of the tour, a relaxing cruise through a mangrove forest filled with mesmerizing fireflies!
Pre-book your Desaru Fruit Farm and Fireflies cruise on Klook for a hassle-free trip!
10. Zenxin Organic Park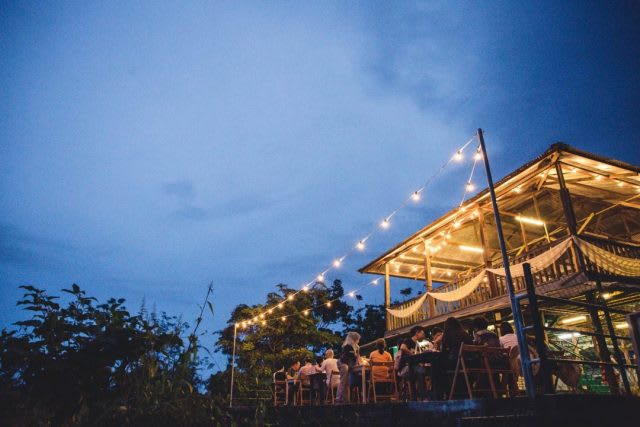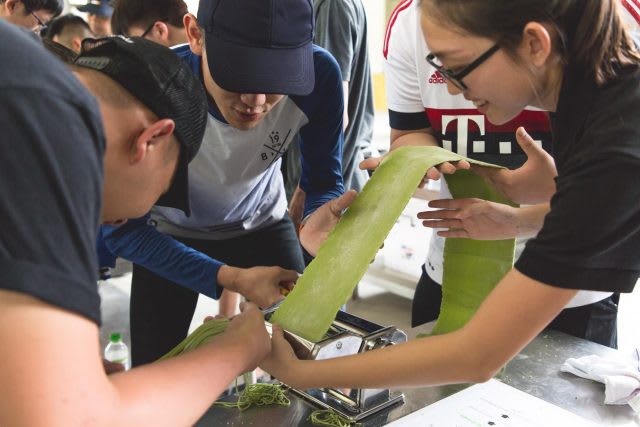 Credit: Zenxin
The largest open to public organic farm in Malaysia is the Zenxin Organic Park! You can join the "organic farmer" programme to cultivate your green fingers or feed the furry farm animals or go fishing in the "lokang"!
Zenxin Organic Park
Address : No.8, Jln Teknologi 1, Kws Perindustrian Mengkibol, 86000, Kluang, Johor, Malaysia.
Opening hours: Daily 9am to 6.30pm
Other things in Johor Bahru to check out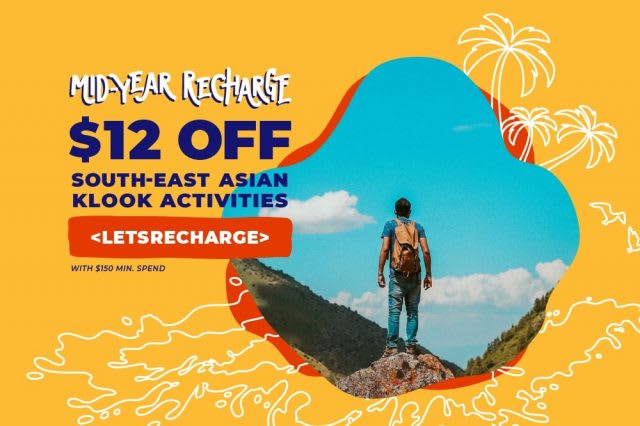 Check out other things to do in JB with the car charter!
Enjoy $12 off your Johor Bahru holiday with our mid year recharge sale! Simply key in the code "LETSRECHARGE" with a minimum spend of $150 on all South East Asia Klook activities!