Cebu, the Island hopping paradise awaits
Lush waterfalls, beautiful white sand beaches, blue waters and giant whale sharks, if this sounds like paradise to you, Cebu, Philippines is the perfect place to be! Not to mention the city is filled with lively bars, beautiful eating spaces and trendy clothing stores waiting to be explored after all that island hopping.
Excited yet? Here are some things you can't miss out on while in Cebu.
Check out our first timer's guide to Cebu for more ideas on places to visit!
1. Swim at Kawasan Falls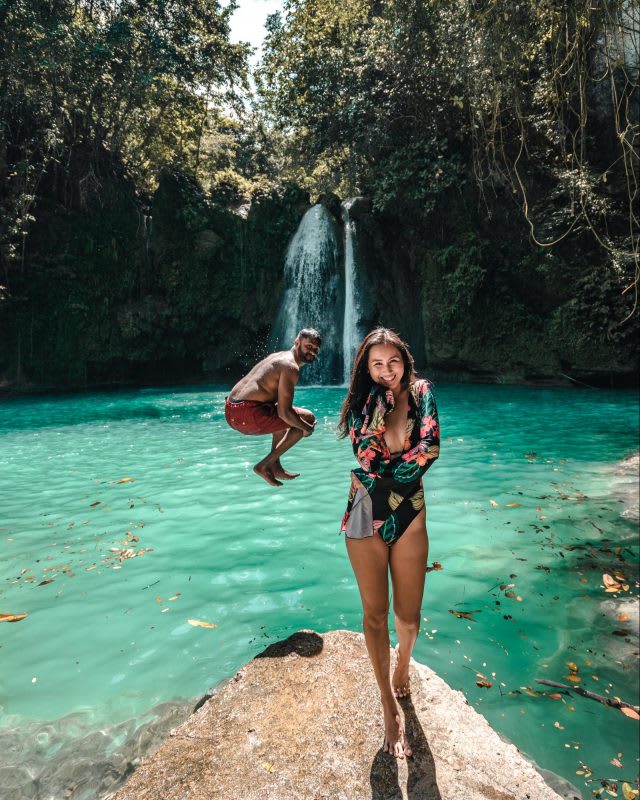 Photo by @todayweexplore on Instagram
The iconic Kawasan Falls are probably one of the Philippines most popular attractions. The walk to the falls is fairly easy and will take you about 15 minutes, however the roads are not paved so it might get slippery. The inviting turquoise waters will make you want to drop your bags and dive right in so don't forget to pack your swimsuits.
#Klooktip: Visit on a weekday morning to avoid the crowds!
2. Enjoy the views at Osmena Peak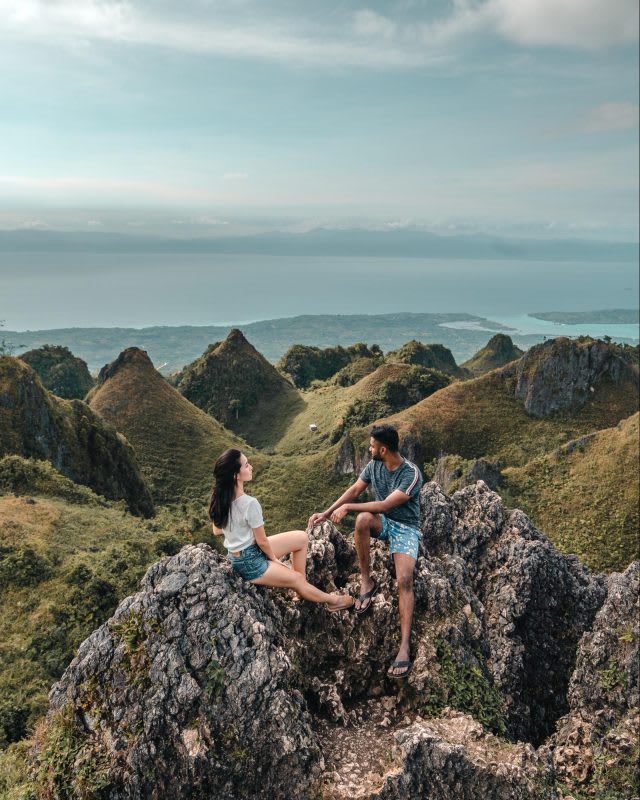 Photo by @todayweexplore on Instagram
The Osmena Peak is one of Cebu's highest peaks! A part of the Mantalongon mountain range, you can enjoy beautiful views of the surrounding jagged cliffs and the sea in the distance.The surrounding protruding peaks resemble a giant field of green Hershey Kisses. Hiking up to the peak will only take you 15 to 20 minutes and is roughly 700 metres in distance.
Want to visit both Kawasan Falls and Osmena Peak? Pre-book your day trip from Cebu on Klook to enjoy a hassle free journey there. With round trips transfers from Cebu and ample time to explore both sights, you can even catch a wink or two on the journey there.
3. Snorkel with Whale Sharks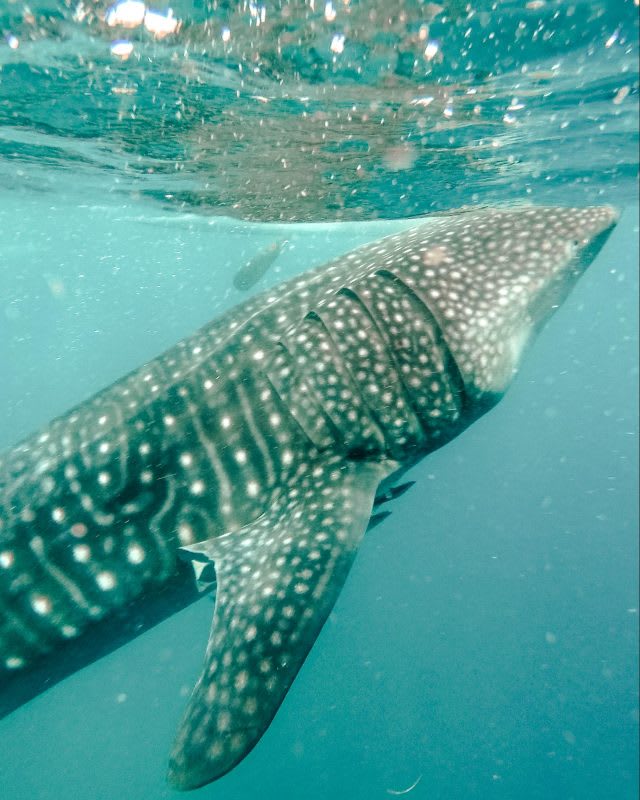 Photo by @todayweexplore on Instagram
You can't talk about Cebu without mentioning Whale Sharks! One of the must dos in Cebu is check swimming alongside these giant beauties off your bucket list. Not only will you get to swim with these beauties, you'll also get to feed them. The sheer size of them can be pretty overwhelming at the start but trust us, this is definitely an experience you won't want to miss.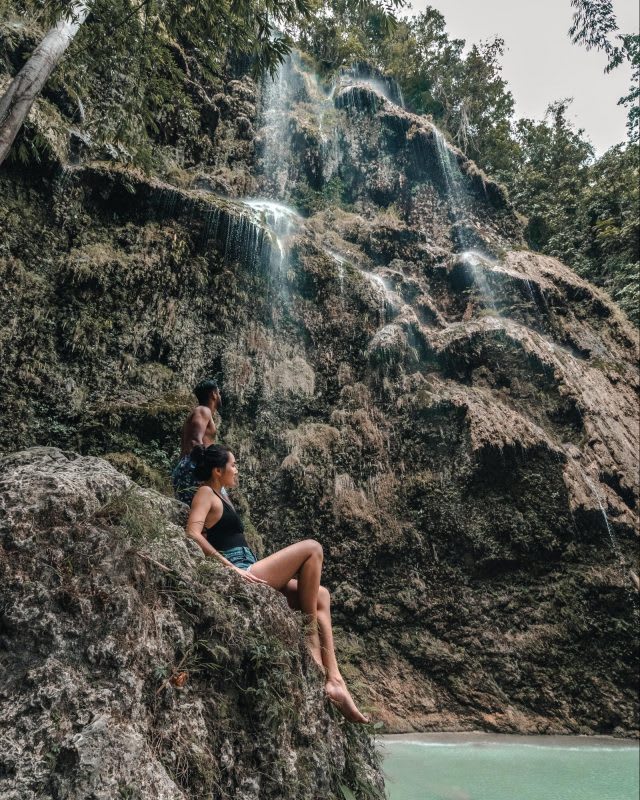 Photo by @todayweexplore on Instagram
Don't worry, if you're not comfortable swimming with them, you can also opt to watch them from the boat. Complete yours with a visit to the nearby Tumalog Falls afterward.
The easiest way to enjoy a whale shark experience is to pre-book your day trip on Klook. The tour comes with convenient two-way hotel transfers and all the snorkelling equipment you'll need so you won't have to worry about settling your own transport to Oslob!
4. Snap a picture for the 'gram at Happy Beach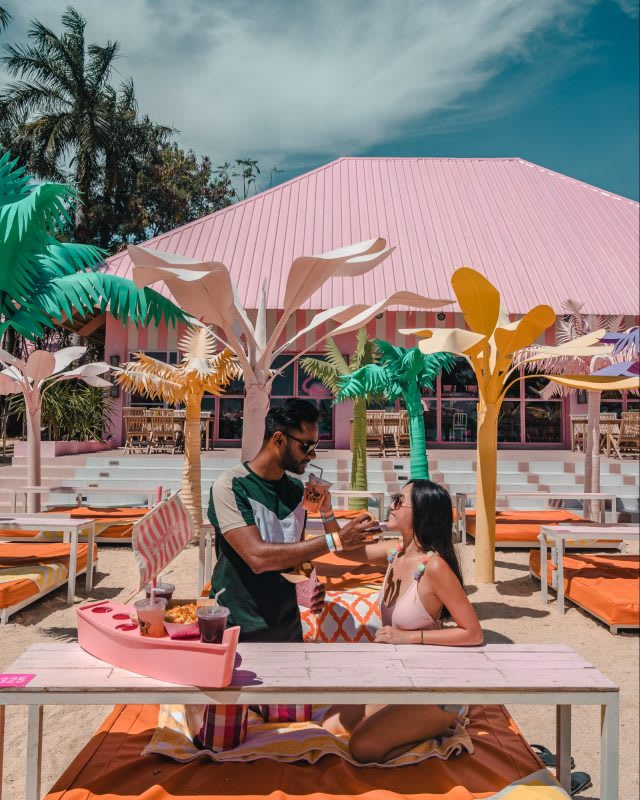 Photo by @todayweexplore on Instagram
Happy Beach is the newest installation to flood your Instagram feeds. With pastel colored palm trees, and Bali resort vibes all around, grab a daybed and get tanning! There's also a pink pool for you to take a dip in if it gets too warm.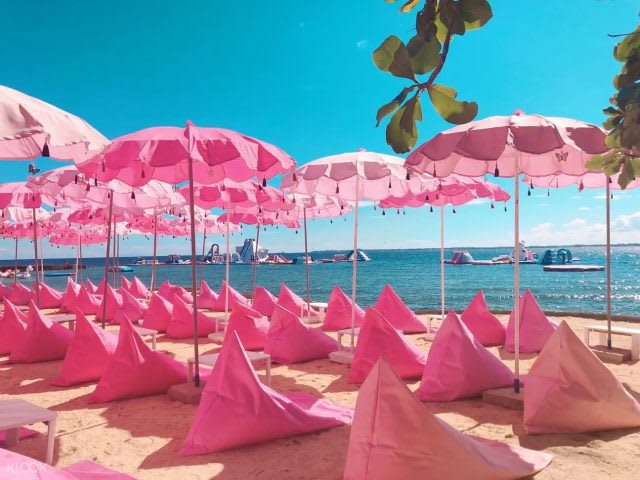 The Pink Bali Lounge situated right in front of the Happy Jungle Lounge offer the best views of the ocean. Lay down on the beanbags under the umbrellas and sip on an icy cold drink.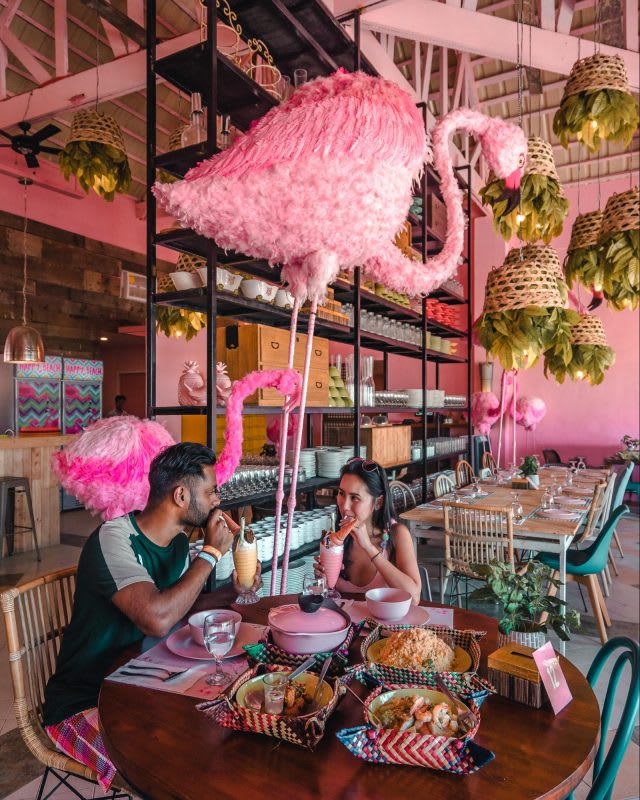 Photo by @todayweexplore on Instagram
If you need a break from the heat, head on indoors to Mango Mama to enjoy some food and an ice cold milkshake!
5. Jump on inflatable unicorns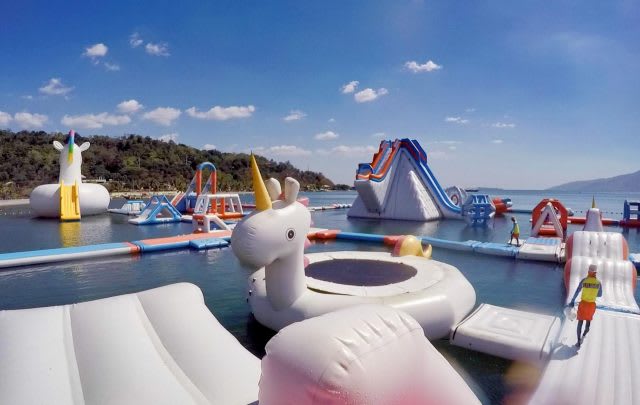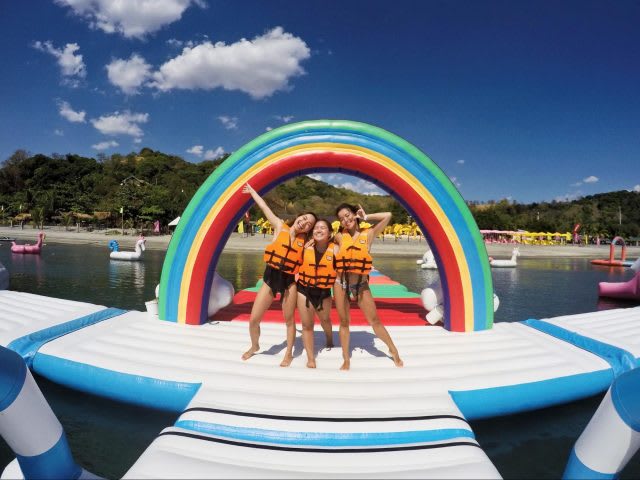 The inflatable Unicorn Island is a magical place where you can bounce on giant unicorns and rainbows. Home to the largest floating unicorn in the world, get ready to get wet! Slide down 30 feet slides and cannonball into the sea for a kick of adrenaline.
Pre-book your Happy Beach Pass and Inflatable Island package on Klook and enjoy a Klook exclusive discount on all the different packages.
6.Go snorkeling at Hilutungan Marine Reserve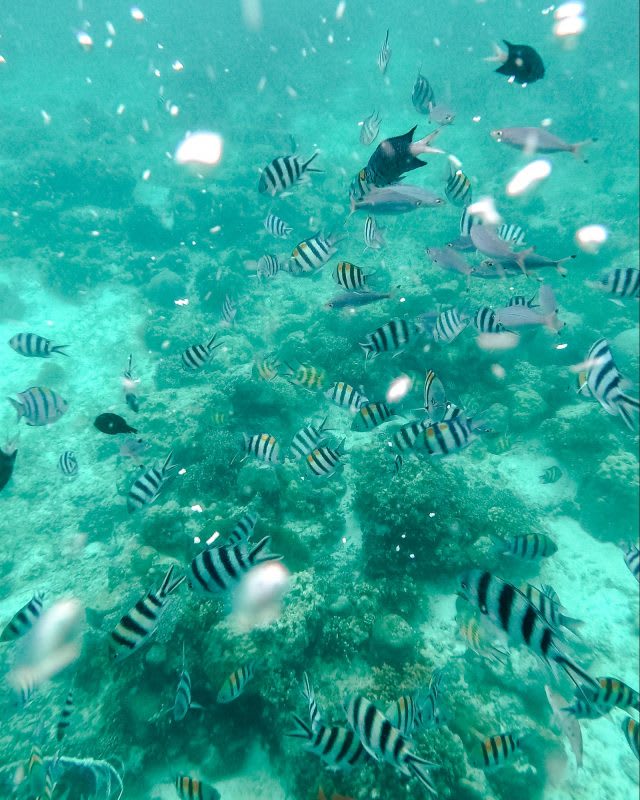 Photo by @todayweexplore on Instagram
The Hilutungan Island Marine Sanctuary is one of the best places if you're new to snorkelling. The warm clear blue waters are filled with plenty of fish and corals, making it the perfect first stop to your island hopping adventure.
7. Find Nemo at Nalusuan Island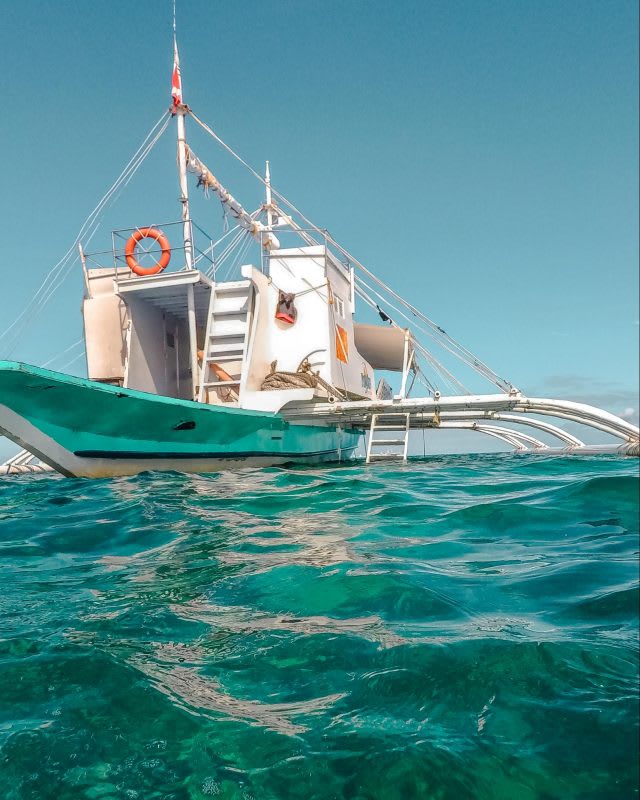 Photo by @todayweexplore on Instagram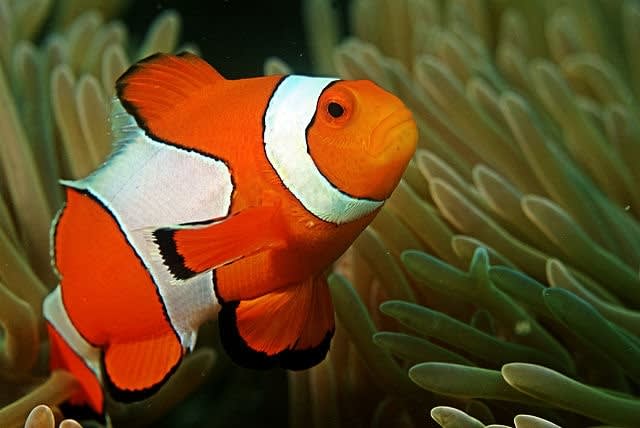 Head on over on a trusty bangka where the hunt for Nemo continues over at Nalusuan Island and over here, you just might spot a clownfish! Put on your flippers and your goggles and dive into the clear blue waters.
8. Have freshly barbecued seafood at Pandanon Island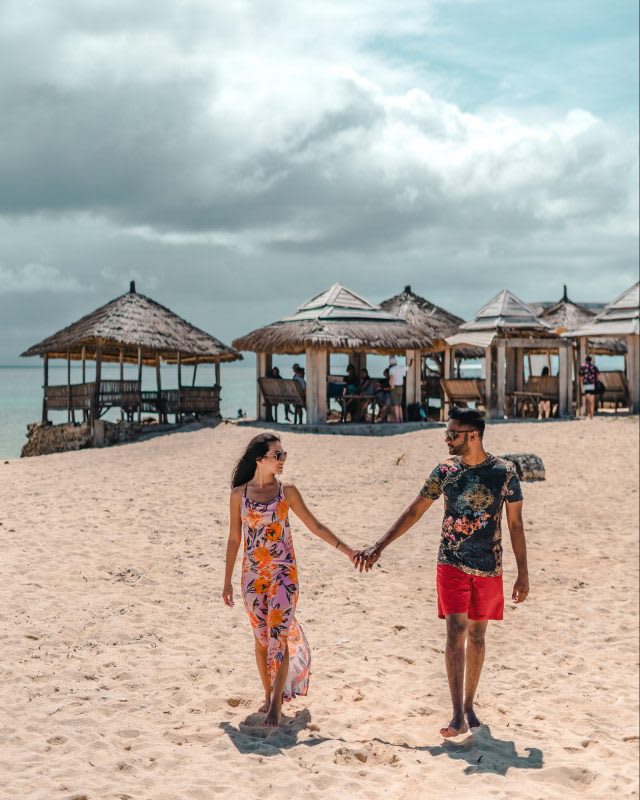 Photo by @todayweexplore on Instagram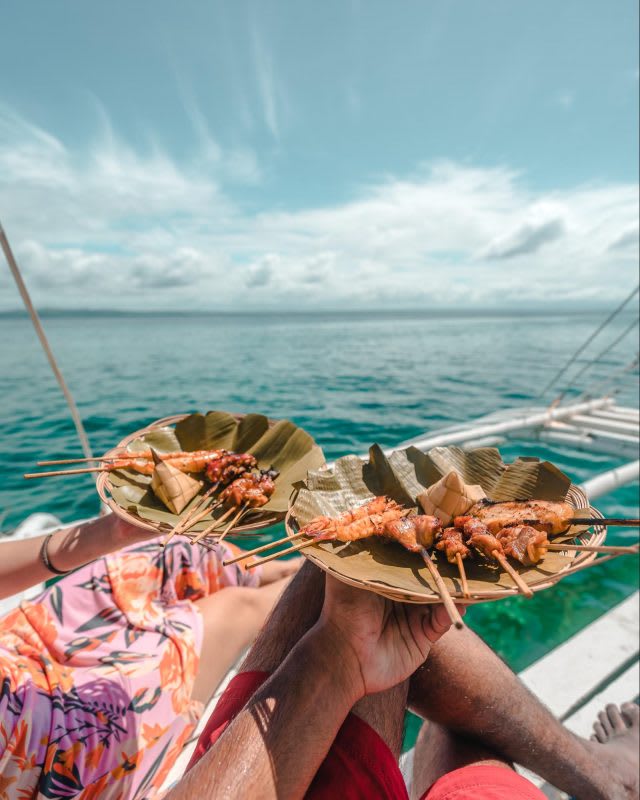 Photo by @todayweexplore on Instagram
Being surrounded by water all around has its perks – fresh seafood! Enjoy freshly barbecued seafood on the boat as you travel to Pandanon Island. As you dock at the island, you'll be greeted by the long stretch of white sand beach and cute little huts that you can seek shelter under. Pack a frisbee or volleyball for some friendly competition!
If you're looking to go island hopping, explore all three islands in a day with the Hilutungan, Nalusuan and Pandanon Island Hopping tour on Klook! This join in-tour is all inclusive, with a local guide, snorkeling gear, towels and lunch.
9. Feast on a local favourite – Rico's Lechon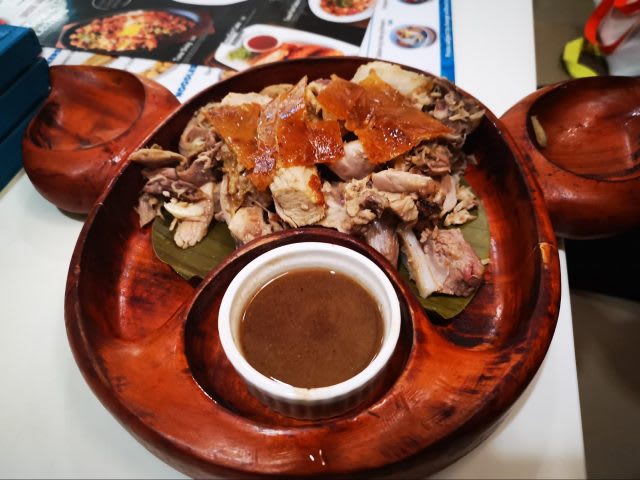 A local favourite dish to try is Lechon and Rico's Lechon is the place the locals swear by. Lechon is a roasted pork dish with immensely crunchy skin and juice savory meat. The one at Rico's prides itself as being Cebu's best lechon, seasoned with only traditional herbs and spices. They also have a spicy variation for those looking for a little kick of flavour.
There are multiple branches around Cebu so find the closest one to you!
10. Dinner and cocktails at Pig and Palm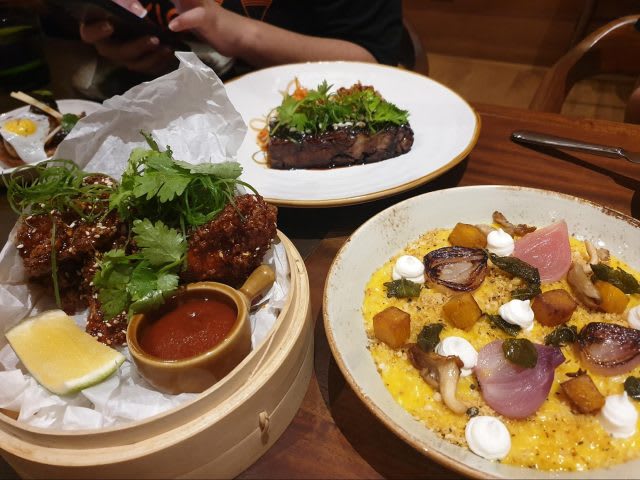 Looking for something a little fancier? The Pig and Palm serves up modern Spanish tapas and some of the best cocktails! Owned by the renowned British chef Jason Atherton, you can expect casual bar seating, food prepared in front of you and beautiful minimalist grey brick and hardwood interiors. Recommended dishes include their Roast Suckling Pig, Pork Terrine, and Curried Grouper.
The cocktail bar serves cocktails with some of the most creative names. The Rum DMC is a citrusy drink with bright tropical flavors, taking you back to your day at the islands, Coff' Medicine is a twist on the traditional coffee liquor, and is perfect if you need a pick-me-up.
The Pig & Palm
Address: MSY Tower, Pescadores Rd. Cebu Business Park, Cebu City
Restaurant Hours: Tuesday – Friday 7:30am-12am |Saturday – Sunday 8am-12am
Bar Hours: Tuesday – Thursday 12pm-12am| Friday – Saturday 12pm – 2am