Win a free trip to Taiwan and more at the Shilin Night Market Singapore!
Crispy juicy fried chicken cutlets, ice cold bubble tea and beautiful paper lanterns all around. That's right! The Shilin Night Market has come to Singapore and you can definitely expect a huge turnout. Everyone will be waiting for grab their favourite Taiwanese snacks, bubble tea and of course the iconic photo with the paper lanterns.
We bring you insider hacks to skipping the queues, getting FREE food and drinks and even a free trip to Taiwan.
Shilin Night Market Singapore
Date : 19 – 21 April and 26-28 April 2019
Time : 3pm to 11pm
Venue : The Grounds @ Kranji, Carpark B at Singapore Turf Club
1. Fast pass entrance and a free goodie bag!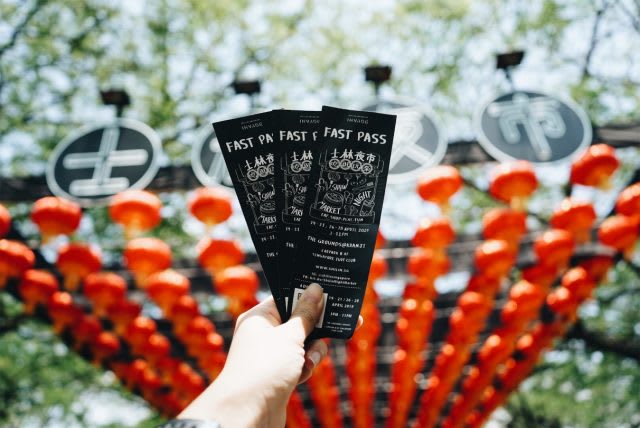 Located at The Grounds @ Kranji, for those of us who have no idea where that is, hop onto the Klook shuttle bus from Bugis for ultimate convenience! Not only will you get a free FAST PASS allowing you to skip the lines and head right in, you'll even receive a free goodie bag. This will definitely come in handy when you're shopping at the market.
Pre-book your desired date and time of bus on Klook and simply flash your mobile e-voucher to get in.
Bus Schedule to Shilin Night Market
19 Apr 2019(Friday): 5.00pm, 6:00pm, 7:00pm
26 Apr 2019 (Friday) : 6.00pm, 7.00pm
20-21 and 27- 28 Apr 2019 (Saturdays and Sundays): 4:00pm, 5:00pm, 6:00pm, 7:00pm
Bus schedule from Shilin Night Market
19 and 26 Apr 2019 (Fridays): 8.00pm, 9:00pm, and 10:00pm
20-21 and 27-28 Apr 2019 (Saturdays and Sundays): 8.00pm, 9:00pm, and 10:00pm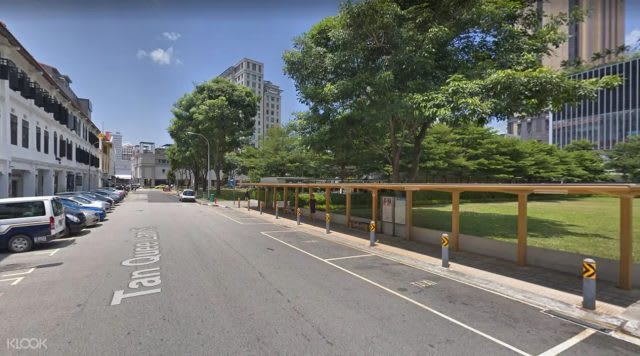 Pick up location: Tan Quee Lan Street
Do note that you will need to be there at least 5 minutes before your selected departure time.
2. Freebies galore at the Klook Convenience Store!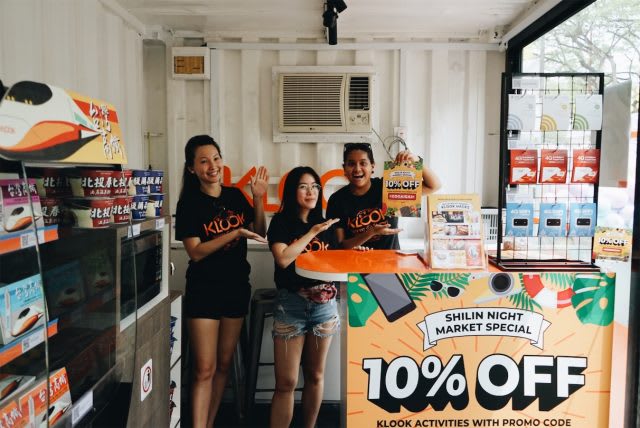 Want to win some free coupons for your purchases at the Shilin Night Market? Head on over to the Klook convenience store upon entering and score some sweet deals.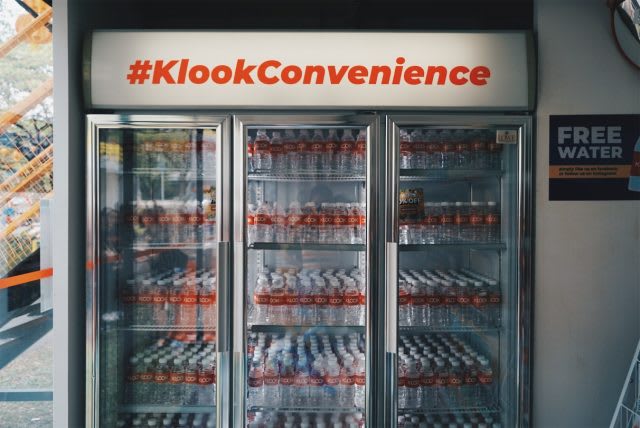 Simply like the Klook Facebook Page to redeem a free bottle of water, and trust us, you'll need to stay hydrated with all those savoury foods and sweet drinks, not forgetting Singapore's humidity.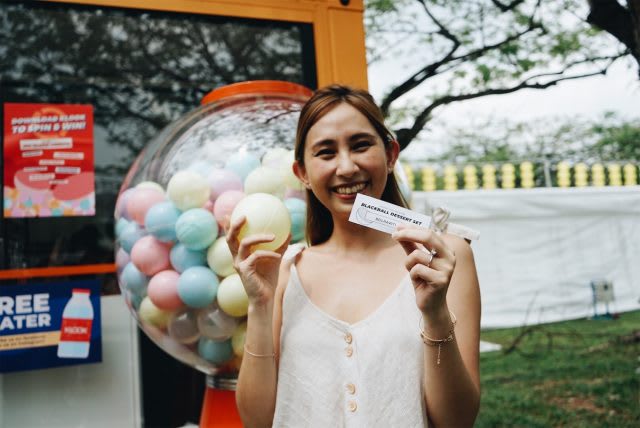 Download the Klook App and stand a chance to win Shilin Night Market food and beverage items and up to $50 Klook credits (which you can use to purchase your food at the market) .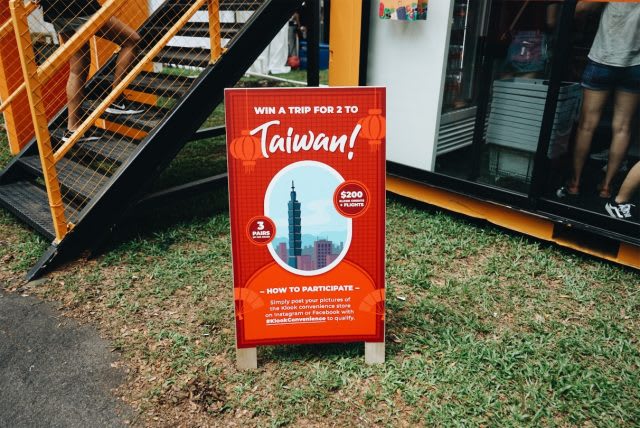 Upload your best photos at the Klook Convenience Store to Facebook or Instagram and #KlookConvenience and stand a chance to win a free trip for 2 to Taiwan, there are 3 pairs up for grabs!
There's also an event exclusive promo code that you'll have to head to the booth to find out!
3. Pre book your food on Klook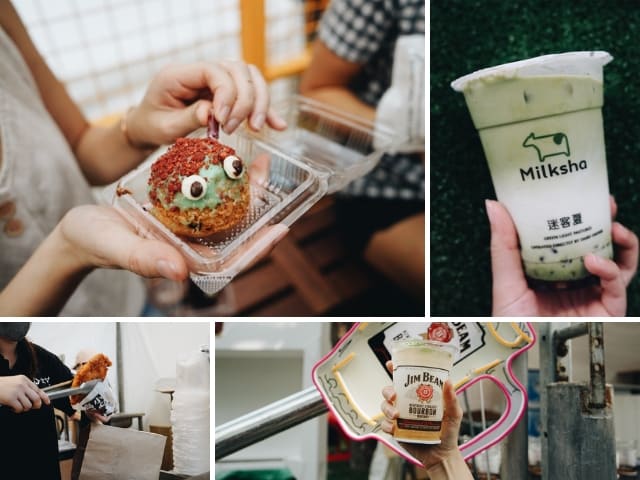 Not only will you get to enjoy discounts when you pre-book your food items on Klook, you can be guaranteed of the flavours of your choice!
Here is a list of food and drink items you can pre-book on Klook: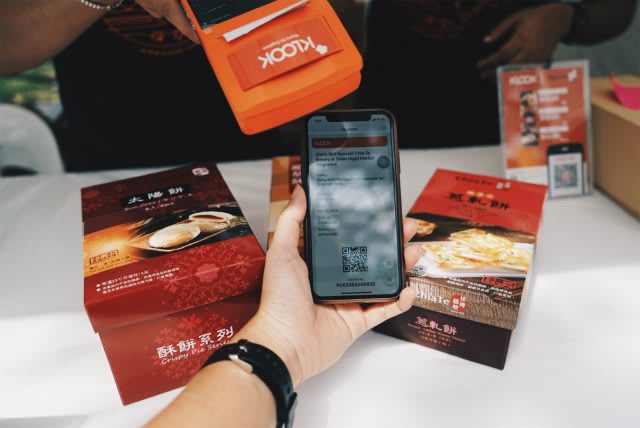 Other noteworthy dishes you should try include the salted egg mantou fries and garlic clams from Ho6ix and build-your-own cup noodle from NoodleCup. We had ours with the chilli crab sauce, fried squid and onsen egg!
5. Pre-book your game tokens on Klook

It's not Shilin Night Market without some good ol' fashioned arcade games! You'll find human claw machines, the usual suspects Bishi Bashy, basketball, Pac Man and even a mini KTV for you to belt out your favourite Jay Chou hits!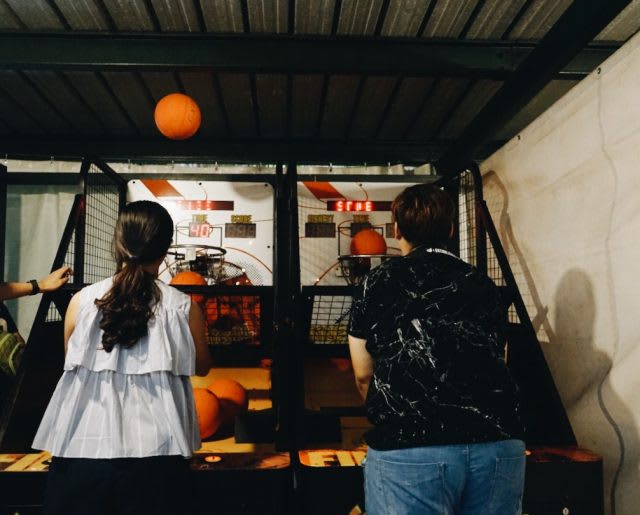 Don't forget to pre-book your game tokens on Klook before heading down to enjoy some discounts!
6. Shop for exclusive Taiwanese merchandize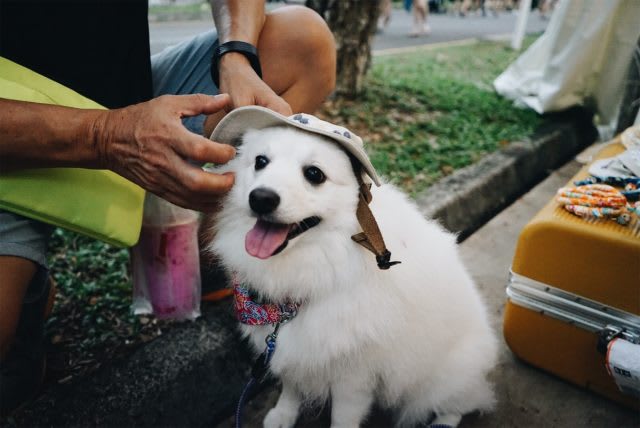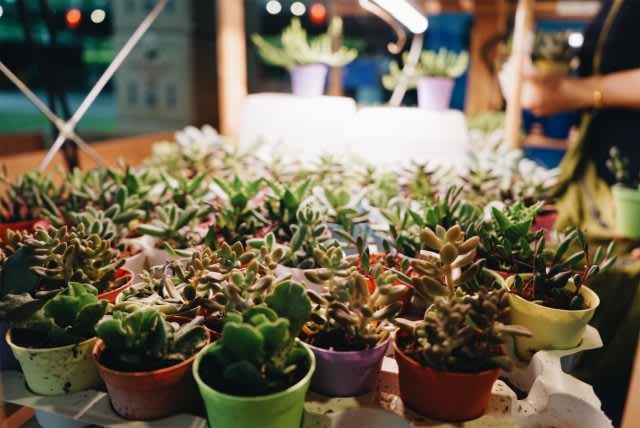 With over 50 retail stores stocking some of Taiwan's top lifestyle brands, it's time to load up that free goodie bag with some merchandise. You'll find everything from accessories to homeware, plants and even pet accessories!
7. Chope an Airmock for best seats in the house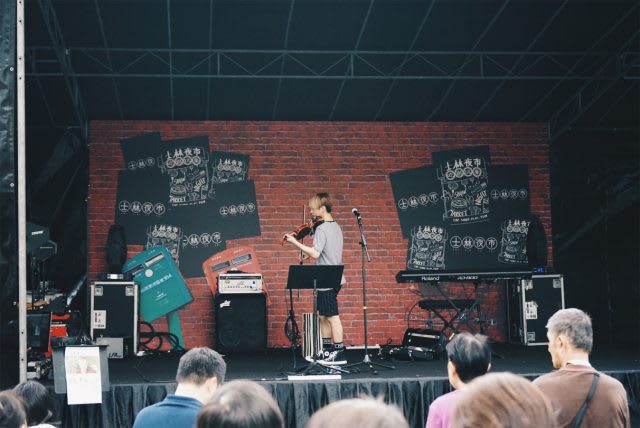 With free movie screenings all weekend, grab your food and drink and chope an air-mock to chow down and relax! Apart from movie screenings, you can also enjoy live performances!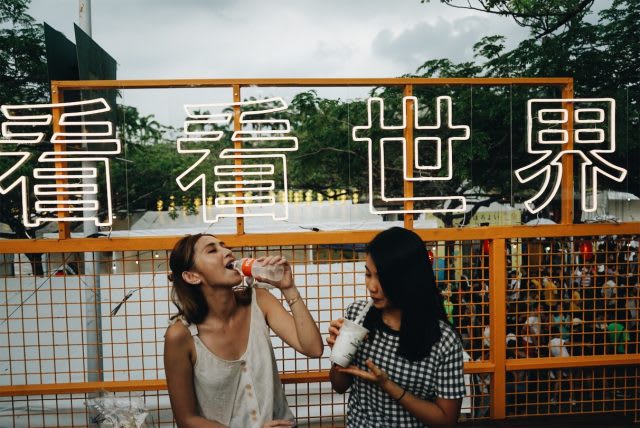 Wanna escape the crowds? Head up to the 2nd floor of the Klook Convenience Store to enjoy an aerial view and also snap your photo with the 看看世界 neon light sign!
8. Make your own bubble tea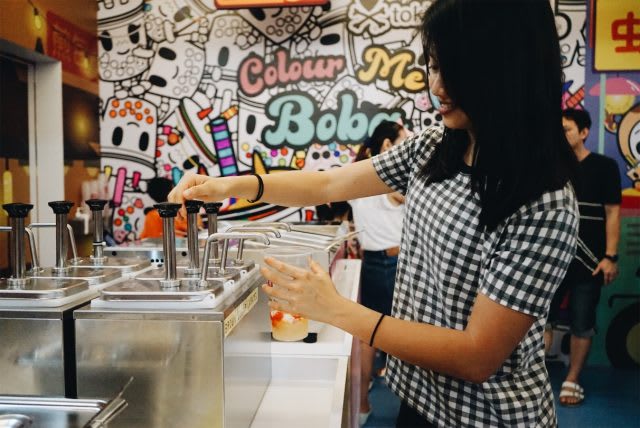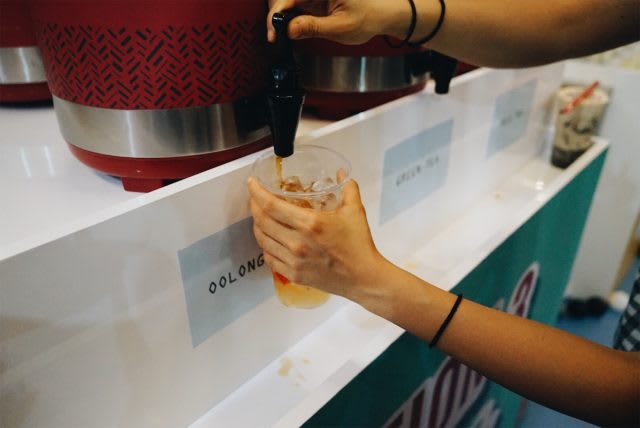 Hate it when there's too much topping and too little tea? Get the perfect tea to pearl ratio when you make your own bubble tea at the Gong Cha Bubble Tea Funhouse. Mix and match your favourite drinks and toppings and you just might create the perfect recipe for a new drink!
9. All Weather Plan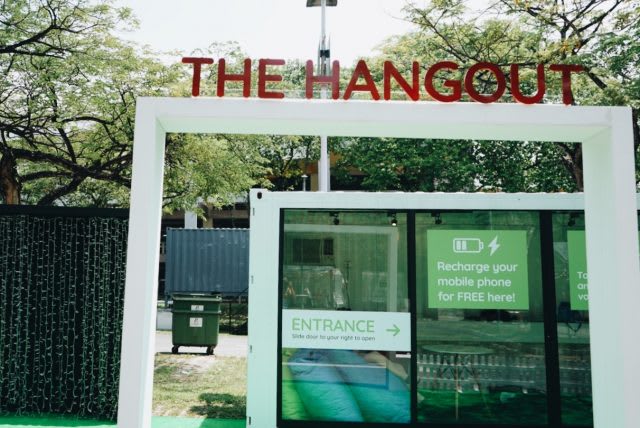 Be sure to pack both an umbrella and a cap because this is a rain or shine event! Come prepared for the blazing hot sun and even a bit of a drizzle. Bring along mosquito repellent and sunscreen as well. Come dressed in light clothing, because it can get pretty stuffy when there are so many people.
If it does start to rain, seek shelter and recharge your phone at The Hangout!
10. Load up on photos for your 'gram
You'll find plenty of 'gram worthy spots around the area! Start off with the wall art murals done by Debbie Lim, a Taiwanese illustrator where you'll get your #hypebeast OOTD. Afterwhich, head over to the paper lantern area where you can write your wishes on a lantern and pray they come true.
Finally, head over to the paper windmills and catch a boomerang of it spinning away!
Excited for the real thing?
Head to Taiwan to experience the real Shilin Night Market for yourselves with Klook!