Tokyo's top attractions near subway stations
Tokyo has taken the world by storm with its dazzling city landscapes, all things kawaii and truly peculiar culture. The city itself is a reflection from the future, a robot cafe dedicated to Tokyo's raucous pop-culture, a Clone Factory for anyone who loves himself/herself too much and what just might be a real life arcade game along Tokyo's bustling street.
Whether you're here for a taste of Tokyo's outlandish culture or live a day in the life of a local, we have gathered 15 of Tokyo's most authentic and bizarre experiences conveniently located near the subway stations. With this guide, you would have truly experienced the city's eccentric ways and love for the weirdest trends!
P.S. Read on to find out an exclusive promo code for all our Klook users!
Unlimited access to the best of Tokyo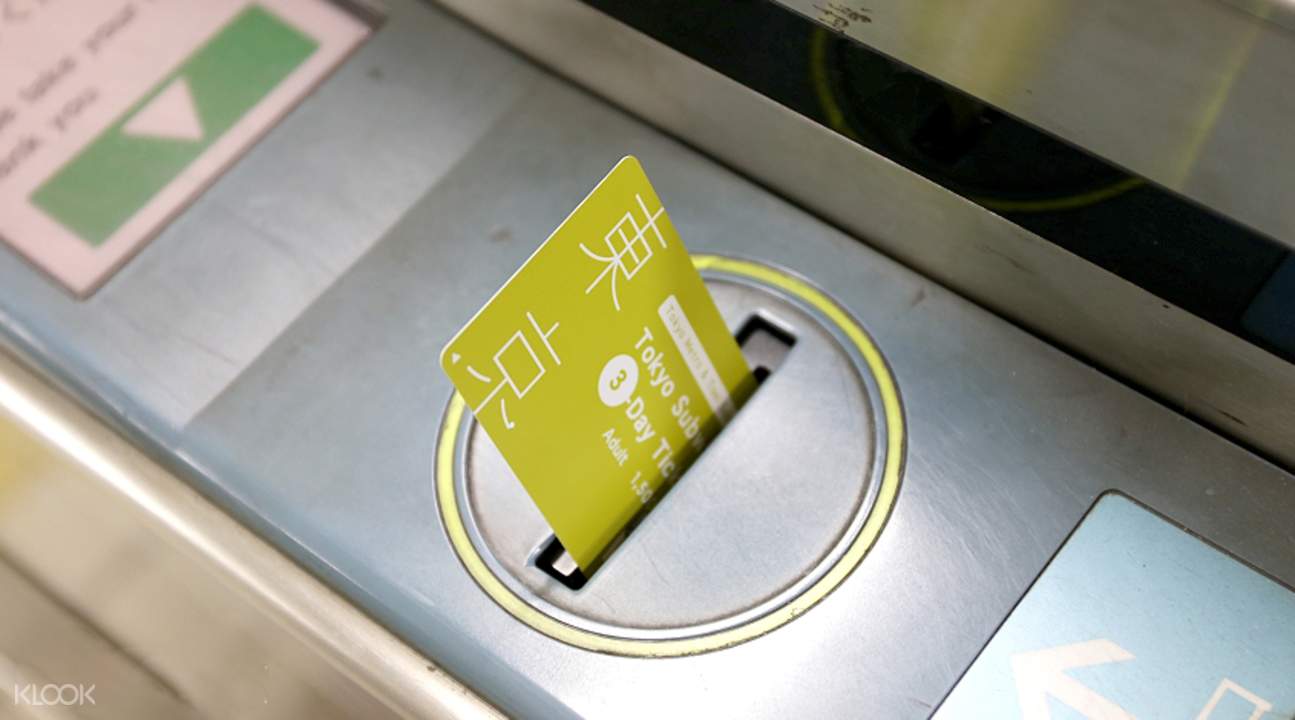 The Tokyo Subway Ticket is all you require when exploring Tokyo's best sightseeing spots and bona fide Japanese culture. Opt for a 24 hours, 48 hours or 72 hours ticket with unlimited access on the Tokyo Metro Line and Toei Subway Line. For as low as $10 a day, this is the #1 essential budget item for all travellers who are Tokyo bound!
Still clueless to how the ticket works? We have put up a handy guide on how to utilize the Tokyo Subway Ticket.
Klook your Tokyo Subway Tickets here!
Shinjuku Station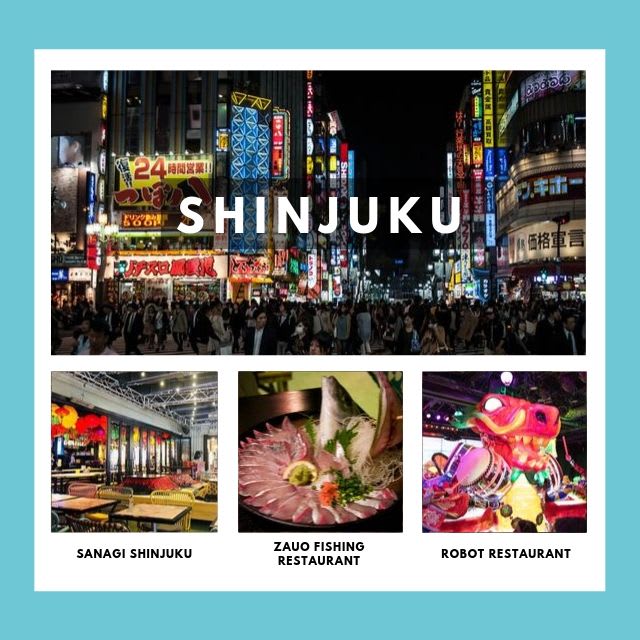 1. Chill at Sanagi Shinjuku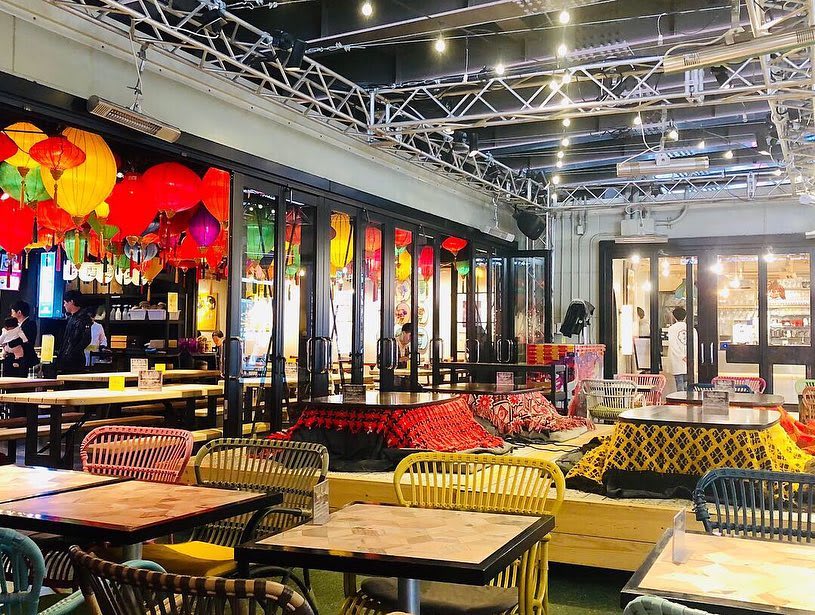 Photo credits: ab_c_z on Instagram
Out with the old, in with the new. Sanagi Shinjuku is the new gentrified district that even locals are eager to welcome. This cosy enclave is a mini version of the streets of Shinjuku; splayed with vibrant lanterns and an easy-going hipster vibe. Since its transformation into the most anticipated food hub among the millennials, you can expect a stunning assortment of Southeast Asian dishes to binge on so clink your beer glasses to the start of your holiday getaway!
Address: Under National Route 20, 3-35-6 Shinjuku, Shinjuku-ku
Opening Hours: 11am to 11.30pm
Directions: 3 minutes walk from Shinjuku Station
2. Fish for your dinner at Zauo Fishing Restaurant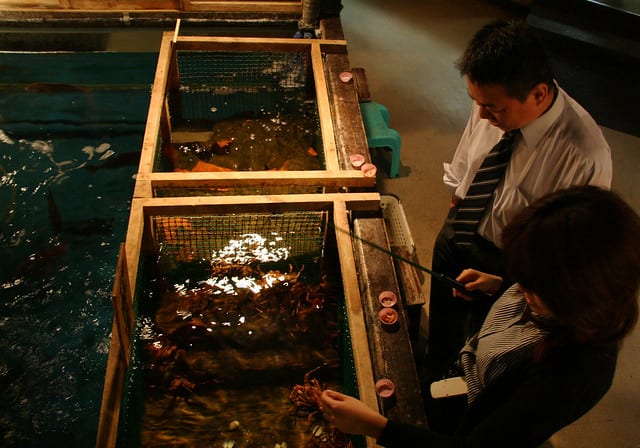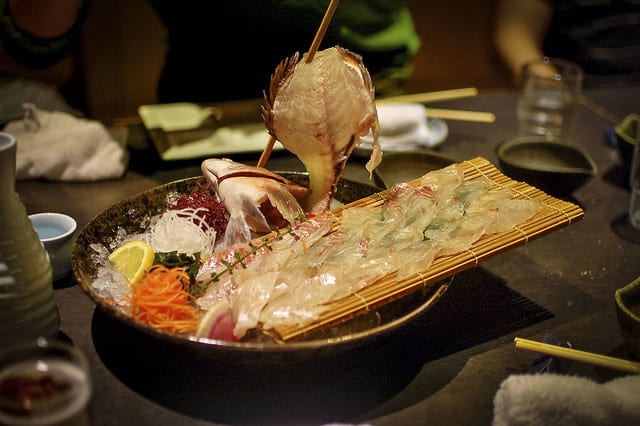 The storefront is unassumingly boring but on the inside, Zauo Fishing Restaurant is one gold mine catered to all sashimi fans.
For just 100 yen ($1.30), rent a fishing rod and catch your next meal for the day. Apart from fishes, you can even scoop up lobsters or clams for a complete feast. Your catch will then be prepared by the in-house chefs and your dinner will be ready in no time! You eat what you catch so unless you're ravenous, we suggest pacing yourself out and only fish what you can stomach.
Address: 3 Chome-2-9 Nishishinjuku, Shinjuku City, Tokyo 160-0023, Japan
Opening Hours: 10.30am to 2.30pm (lunch), 5pm to 11pm (dinner)
Directions: 11 minutes walk from Shinjuku Station
3. Get wild and crazy at the Robot Restaurant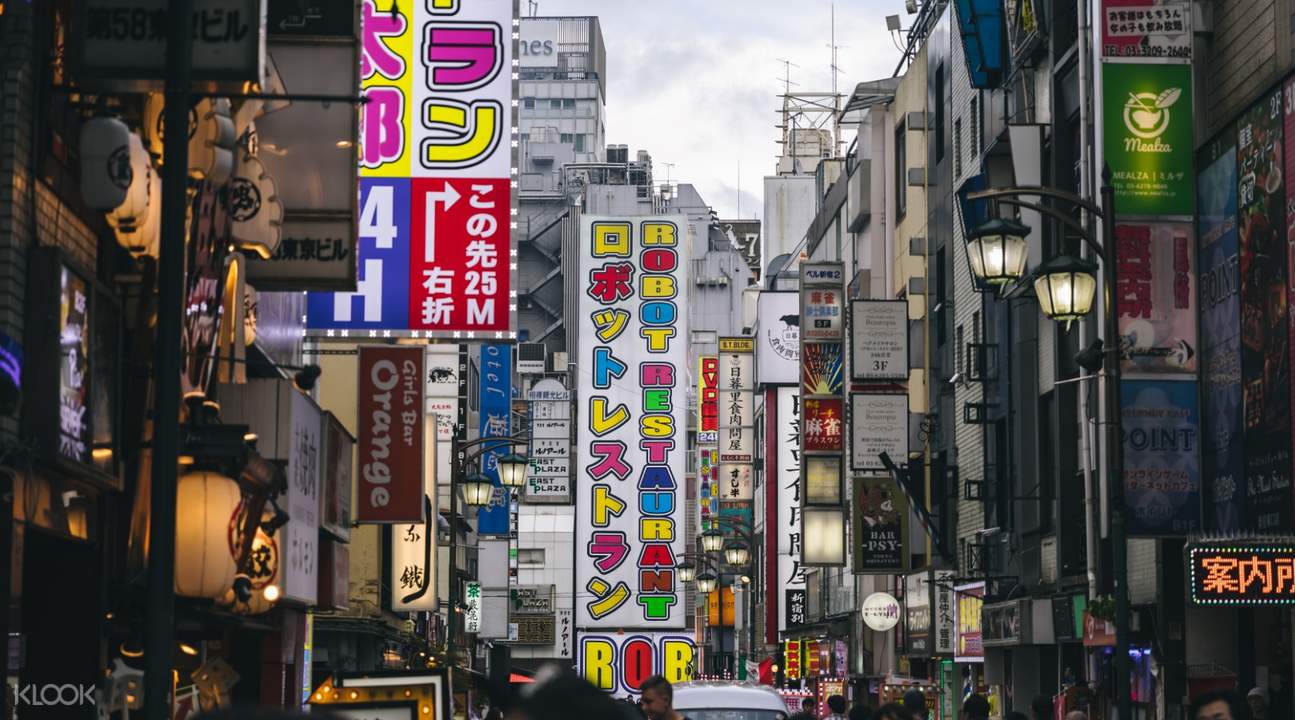 Tokyo definitely lives up to her reputation of all things bizarre. Prepare yourself for a culture shock because the Robot Restaurant is a one-stop spot stocked full of the quirkiest visuals and highly eccentric entertainment. Expect robots, flying ninjas and a chaotic mix of heart pumping music and flashing neon lights. The radiating energy from the performers is so contagious that you'll find yourself grooving along in no time!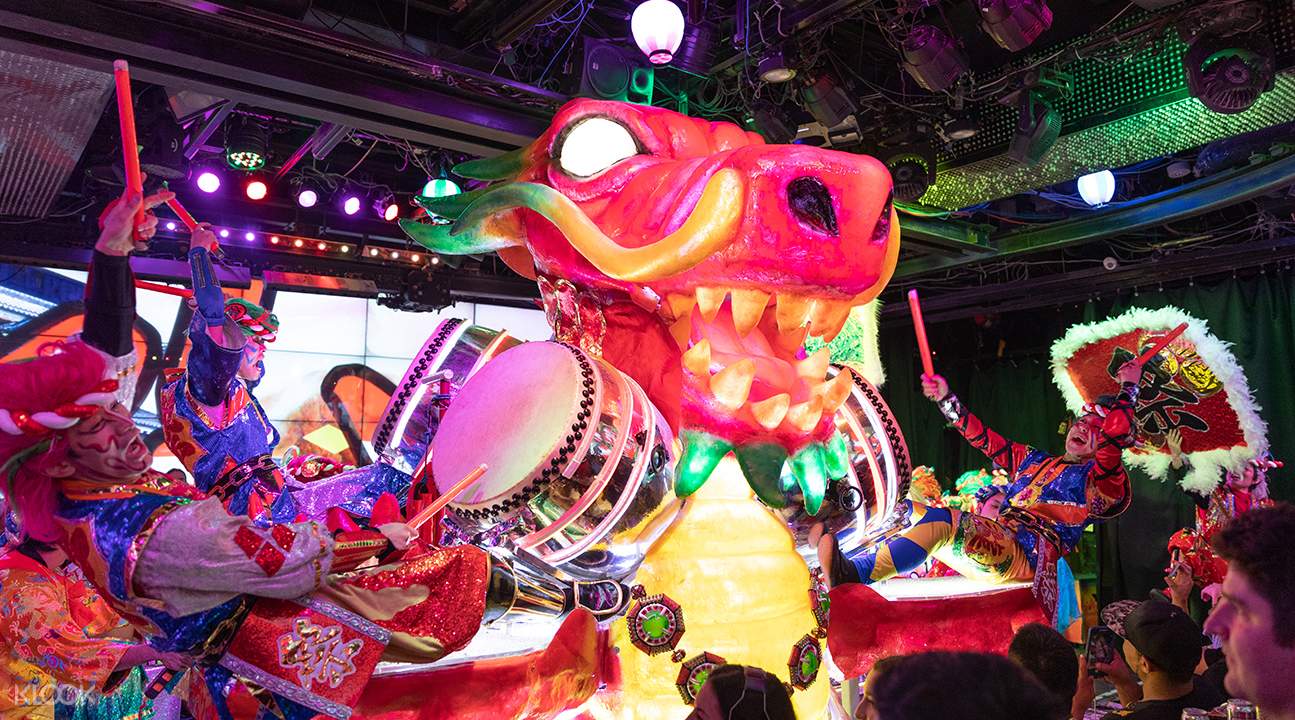 For a limited time only, get priority access, snap up-close shots with the robots and snag a complimentary souvenir exclusively prepared for Klook users!
Address: 1-7-1 Kabukicho Shinjuku-ku Tokyo, Japan
Opening Hours: 4pm to 11pm
Directions: 10 minutes walk from Shinjuku Station
Klook your tickets to the Robot Restaurant here!
Omote-sando Station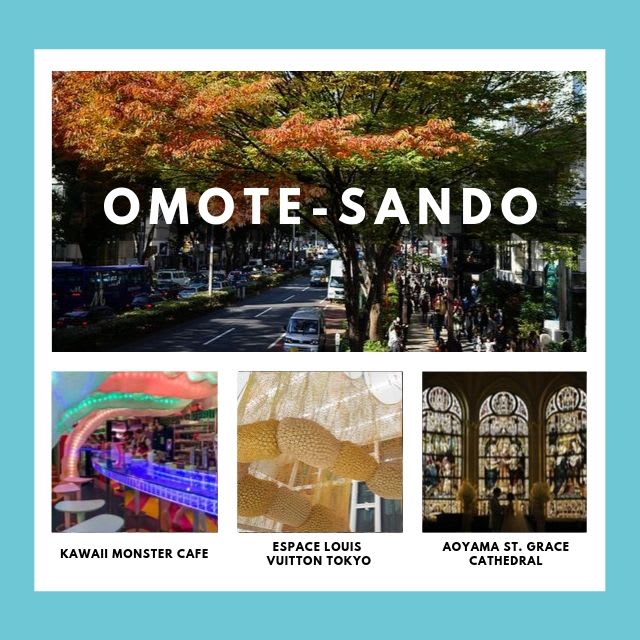 1. Go all out at Kawaii Monster Cafe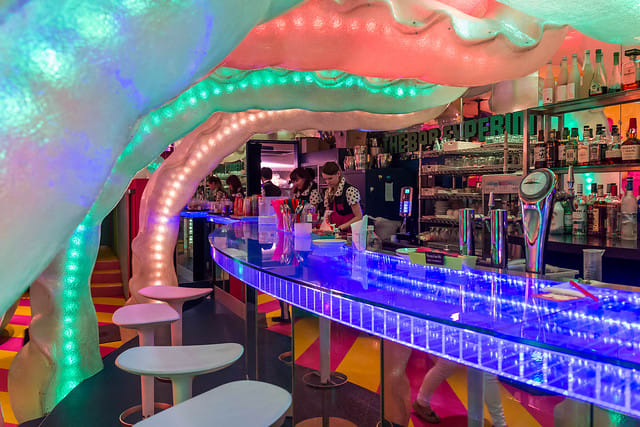 The Kawaii Monster Cafe is vamping up the kawaii game with a creepy twist. This cafe is crammed full of psychedelic visuals and full-blown clashing decor combined to give a stunning overall of a trippy version of Alice In Wonderland. Think merry-go-round topped with unicorns drenched in sundae-toppings, a 2 meter fork stabbed full of strawberries and a huge, bulbous eyeball staring right into your very soul. Cute or creepy?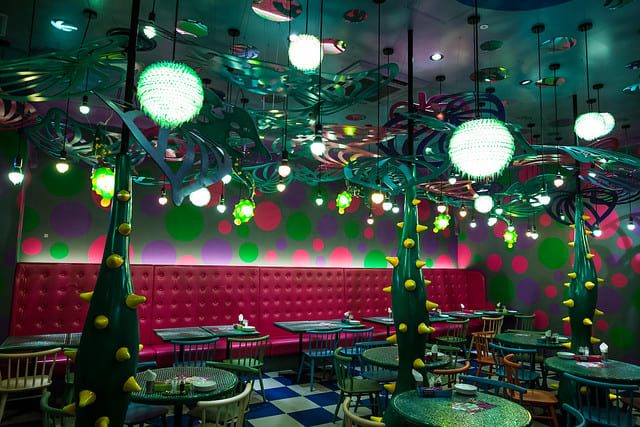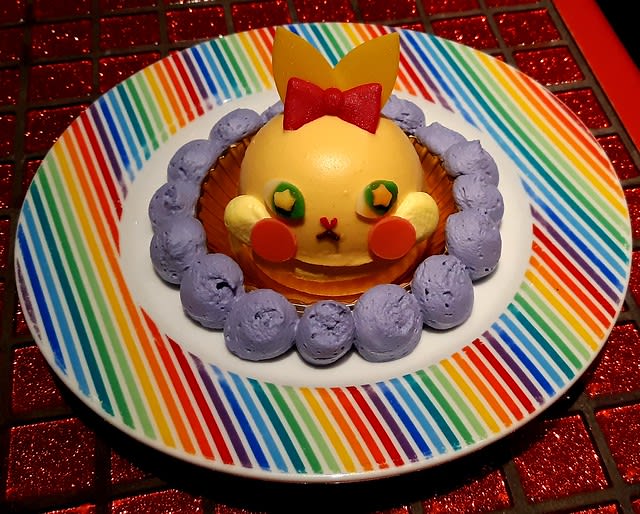 Of course, expect nothing less when you order off their menu. Food and drink prices range from about 500 yen to 1,500 yen ($6.40 to $19) but comes in bombastic imitations of the cutest creatures snarled in eerie vibes. If you're here on a Thursday night, leave your kids at home and chance upon a Burlesque evening show for a sneak peak.
Can't get enough of Tokyo's kawaii and freaky culture? Check out 10 weird cafes in Tokyo to satisfy your obsession for something out of the ordinary.
Address: Japan, 〒150-0001 Tokyo, Shibuya City, Jingumae, 4 Chome−31−10 YMスクエア 4F
Opening Hours: 10.30am to 4pm, 6pm to 10pm, 11am to 7.30pm on Sunday only
Directions: 10 minutes walk from Omote-sando Station
2. Admire the latest art at Espace Louis Vuitton Tokyo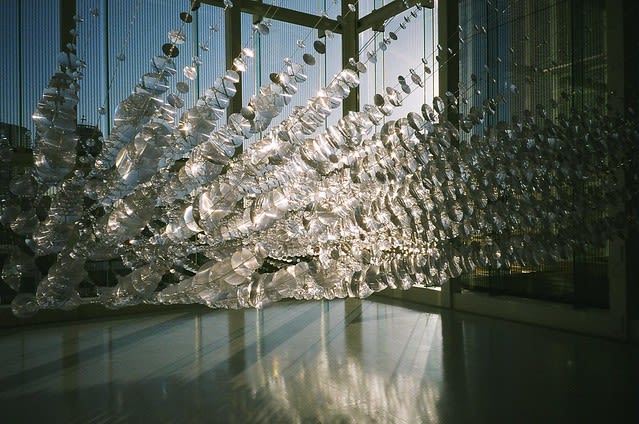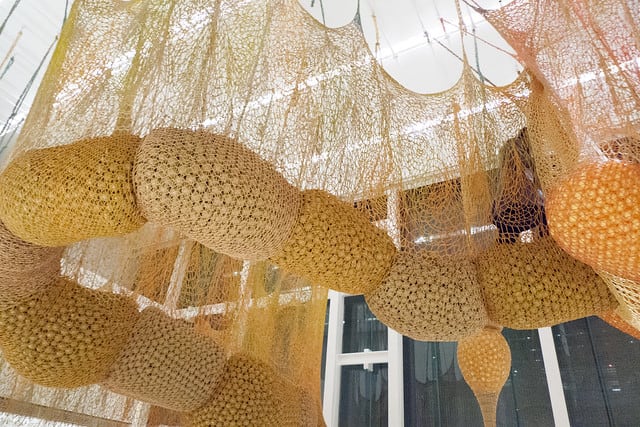 Sitting atop the Louis Vuitton building is an intricate glass box home to a series of art installments refreshed once every few months. Most of their showcases are interactive so you'll be able to wander deep within and unlock another futuristic Instagrammable spot!
Address: 5-7-5 Jingumae | Louis Vuitton Omotesando Bldg. 7F, Shibuya 50-0001,Tokyo Prefecture
Opening Hours: 12pm to 8pm
Directions: 4 minutes walk from Omote-sando Station
Entrance Fee: Free
3. The perfect honeymoon stopover at Aoyama St. Grace Cathedral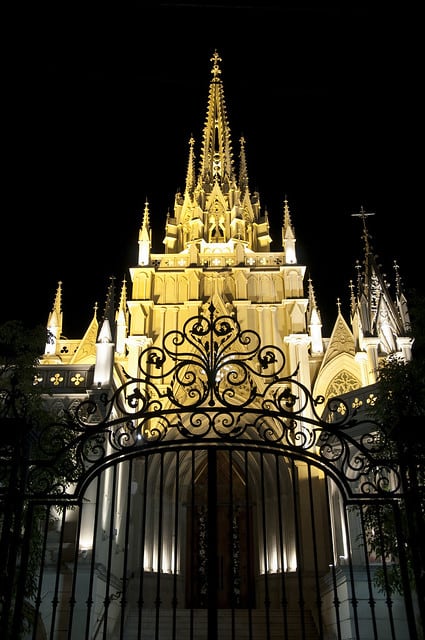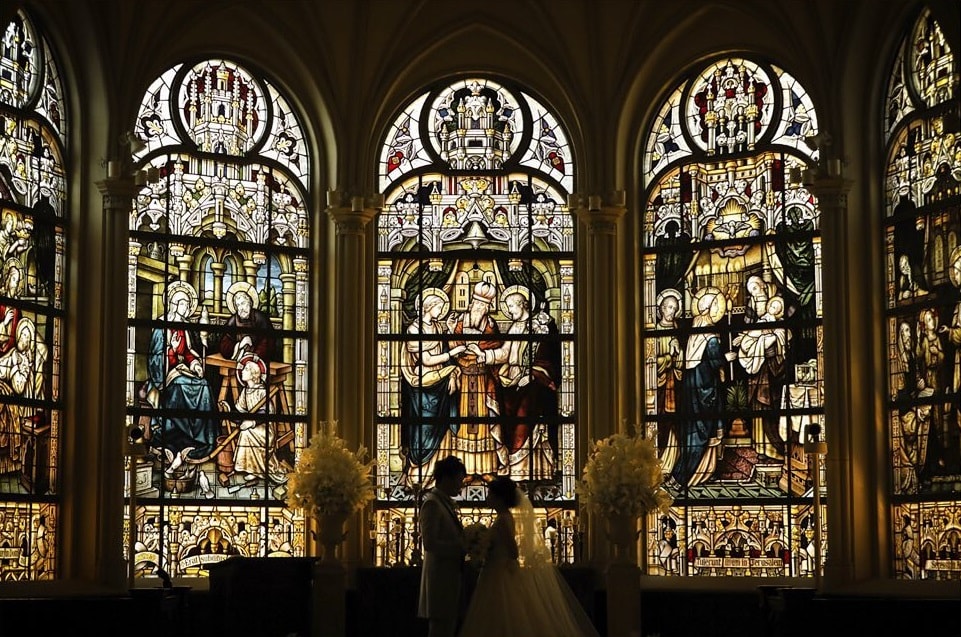 Photo credits: @st_grace_ayoyama_tgh on Instagram
After jamming at Tokyo's bustling night scene, take a break from the throng of crowd and stroll along the Aoyama St. Grace Cathedral with bae for a romantic escapade. The impressive cathedral lights are out at night and you can even book a wedding photo shoot or ceremony in Tokyo's majestic cathedral.
Address: 3-9-1, Kitaaoyama, Minato Ward
Opening Hours: 24 hours
Directions: 4 minutes walk from Omote-sando Station
Ikebukuro Station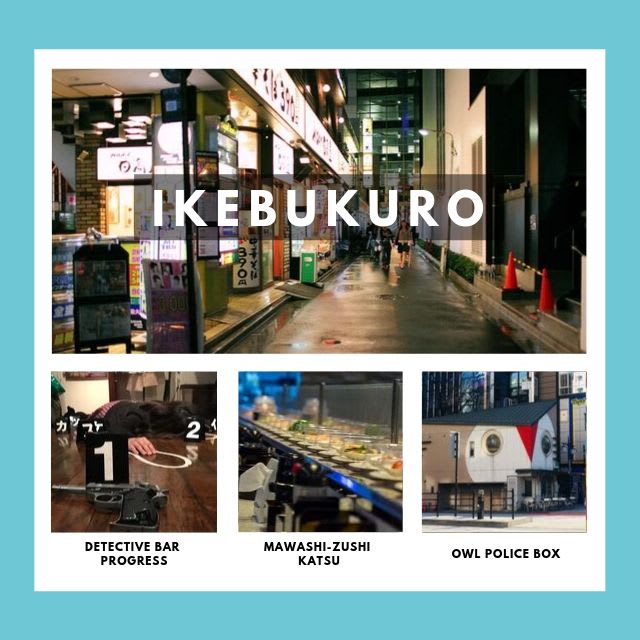 1. Crack the latest crime case at Detective Bar Progress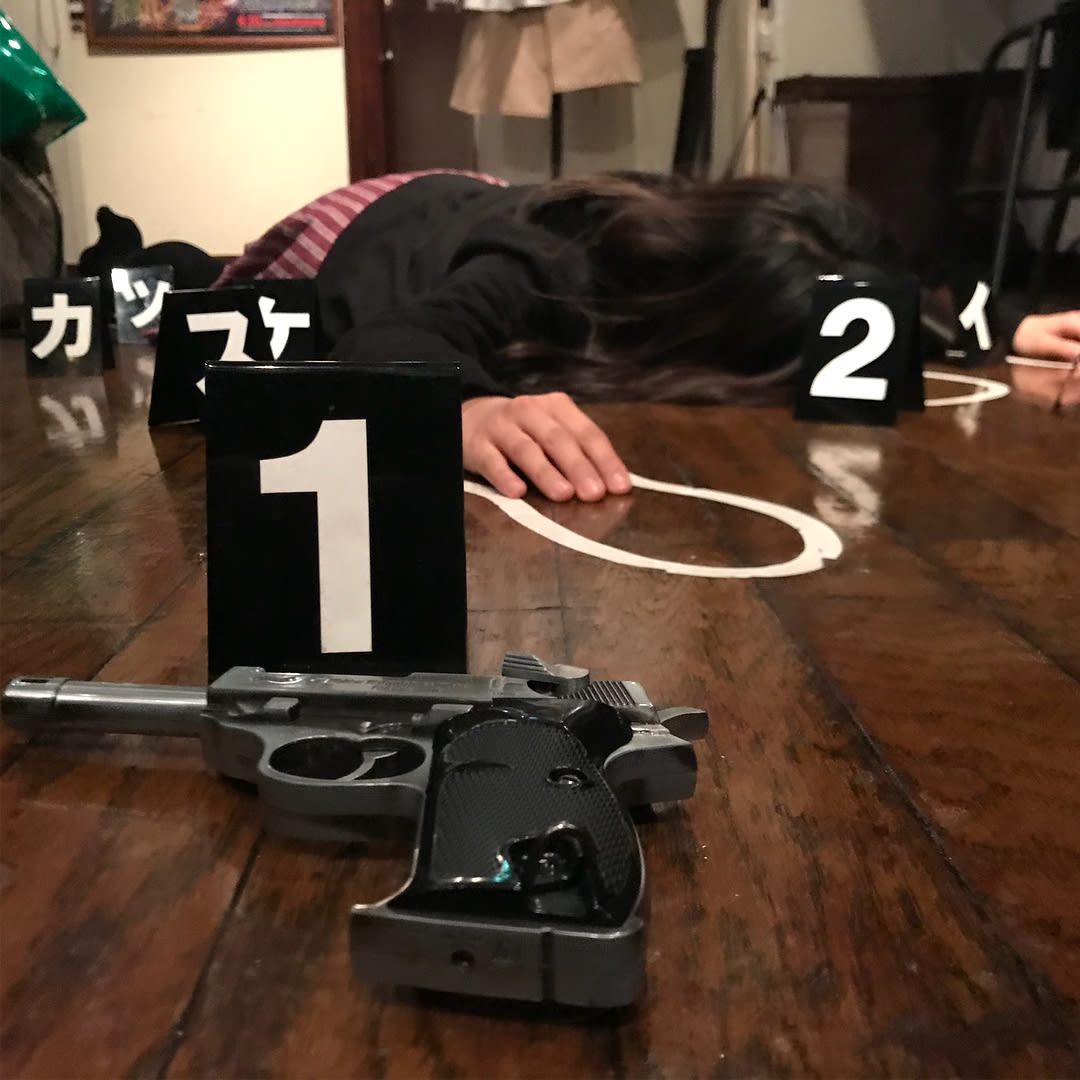 Photo credits: @arisaaaaa1017 on Instagram
If your ideal weekend includes binge-watching Crime Watch or Mindhunter, hone your detective skills beyond the confines of the 4-walls of your bedroom and meet real private detectives up-close instead!
These high profiled personnel moonlight as bartenders at night but by day, they are off cracking crime or tracking down missing victims. Put your skills to the test as you undergo a series of makeshift crime scenes and even have your mugshots taken!
Address: Tokyo, Toshima, Ikebukuro 2-47-12 2nd Kizuna Building 9F
Opening Hours: 7pm to 5am on weekdays,
11.30am to 5.30pm, 7pm to 5 am on Saturday;
11.30am to 5.30pm, 7pm to 12am on Sunday
Directions: 7 minutes walk from Ikebukuro Station
2. Sushi galore at Mawashi-zushi Katsu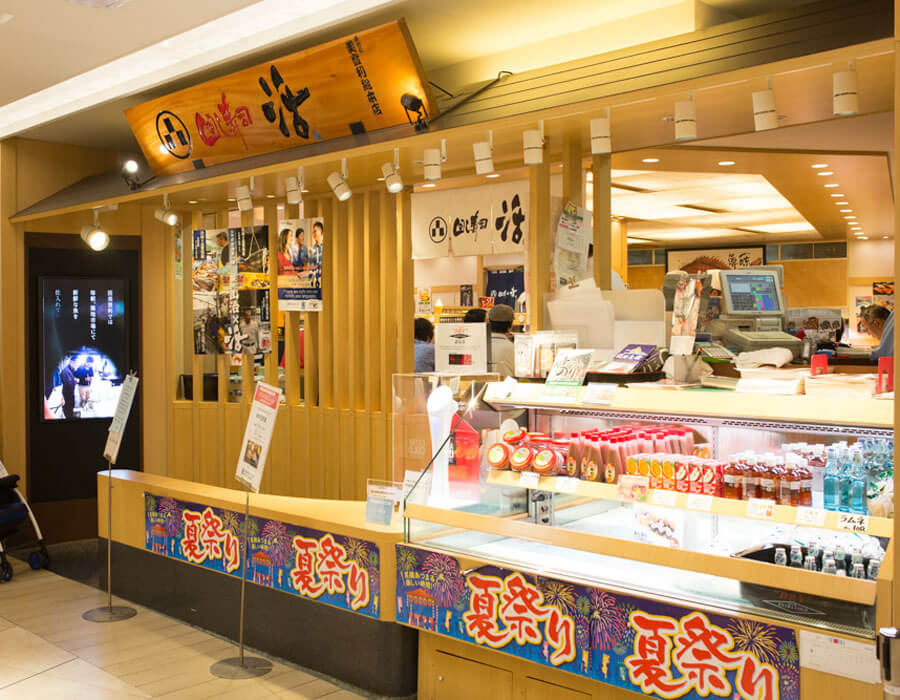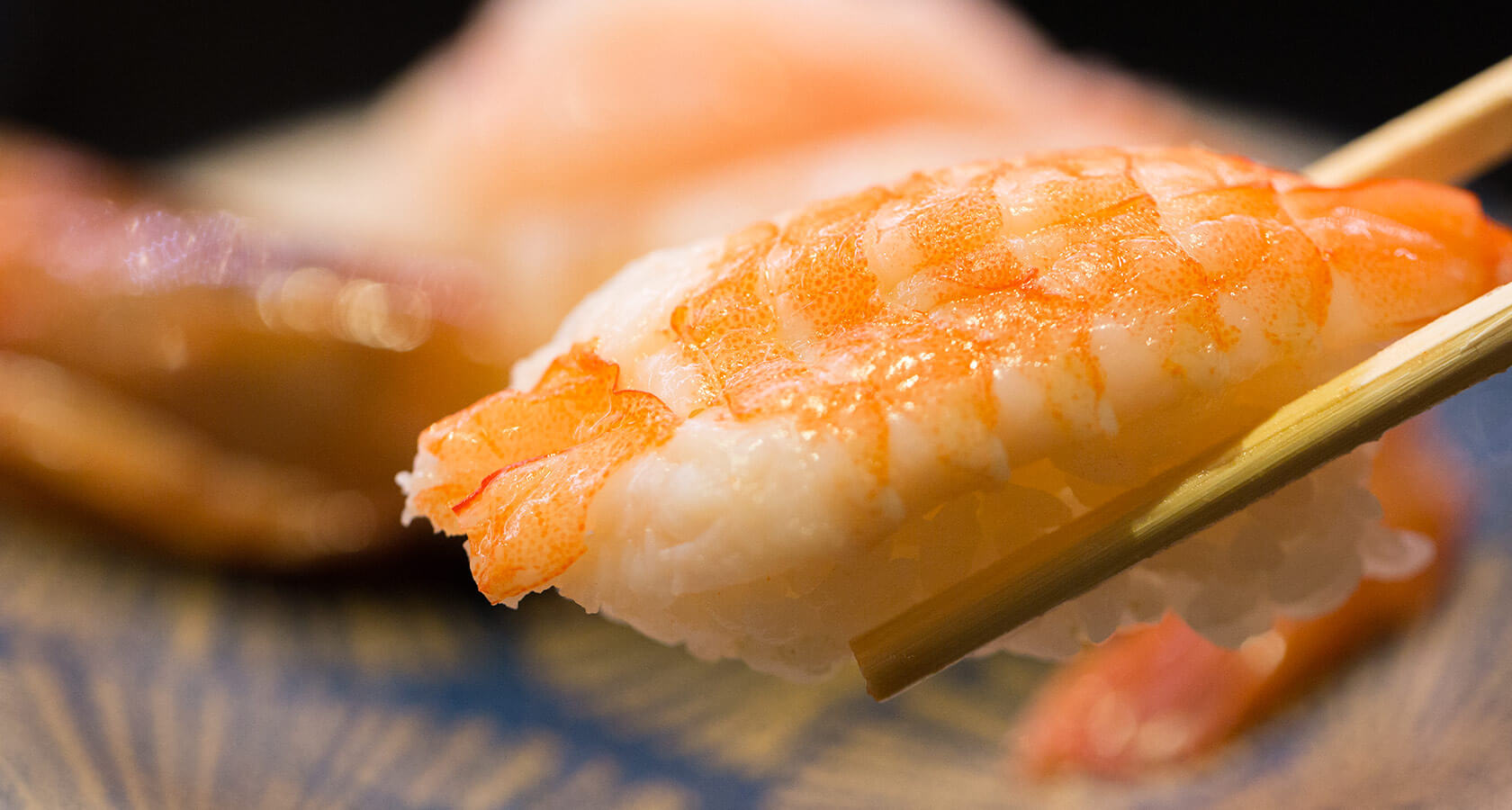 Photo credits: tokyo.com
Tokyo has long been known for its notorious queuing culture, but not everyone is able to stomach the wait on an empty tummy. That being said, If there's any sushi spot that's worth going hungry for… it's definitely Mawashi-zushi Katsu.
For 300 yen and under, enjoy an impressive variety not limited to sashimi, tempura, hand rolls and more. What's even better is they never scrimp on the quantity per serving so expect upsized servings with minimal wallet damage!
For more thrifting tips, check out 9 other wallet-friendly food picks in Tokyo!
Address: 8F Seibu Ikebukuro, 1-28-1 Minami-ikebukuro, Toshima-ku, Tokyo
Opening Hours: 11am to 10.30pm
Directions: 3 minutes walk from Ikebukuro Station
3. The cutest police station at Owl Police Box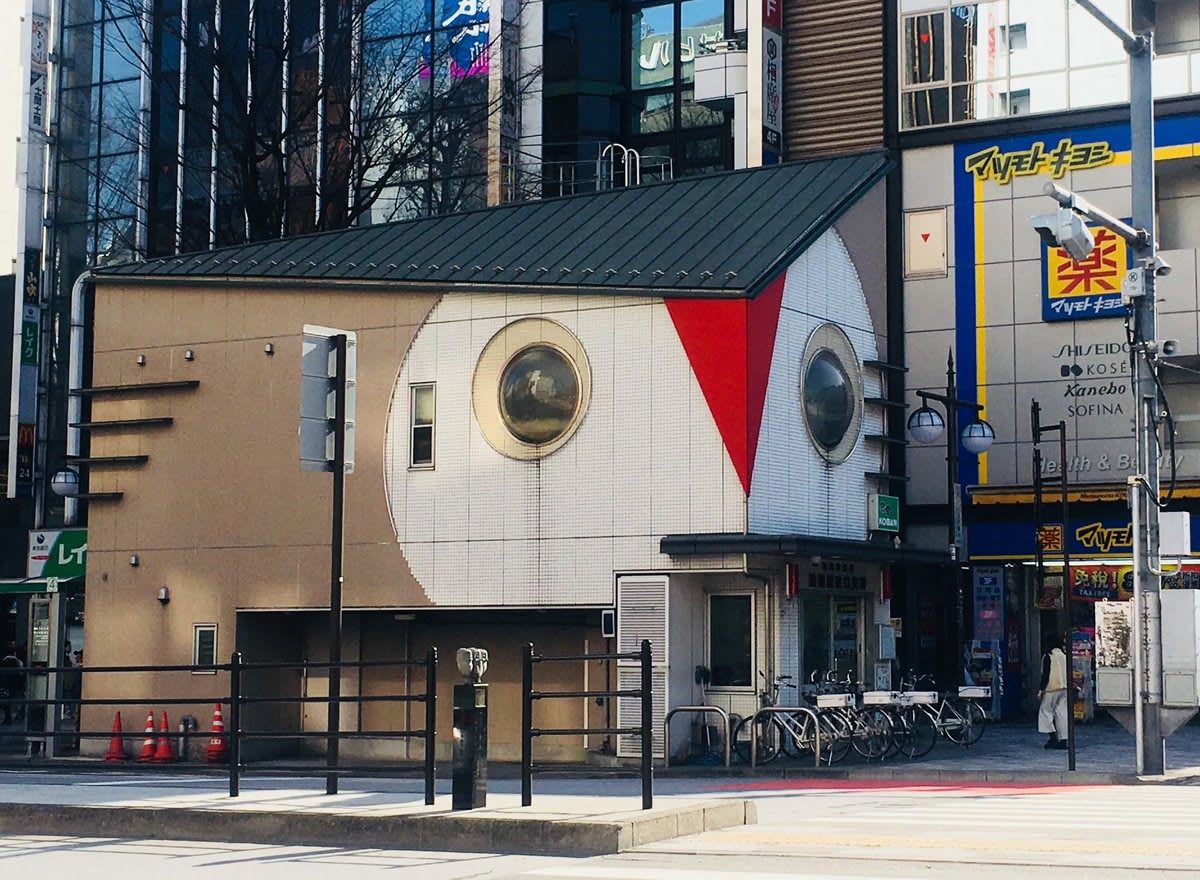 Photo credits: koinusensei
You probably won't expect this but…when it comes to the cutest architecture, never accuse the Tokyo Police Metropolitan Department of not giving a hoot! These owl-like facets are their way of reminding the Japanese locals that they are always on the watch. Who would have thought that a police station could turn out to be worthy for the 'gram'?
Address: Tokyo, Toshima, Minami Ikebukuro, 1-27-7
Opening Hours: 24 hours
Directions: Directly outside east exit of Ikebukuro Station
Akihabara Station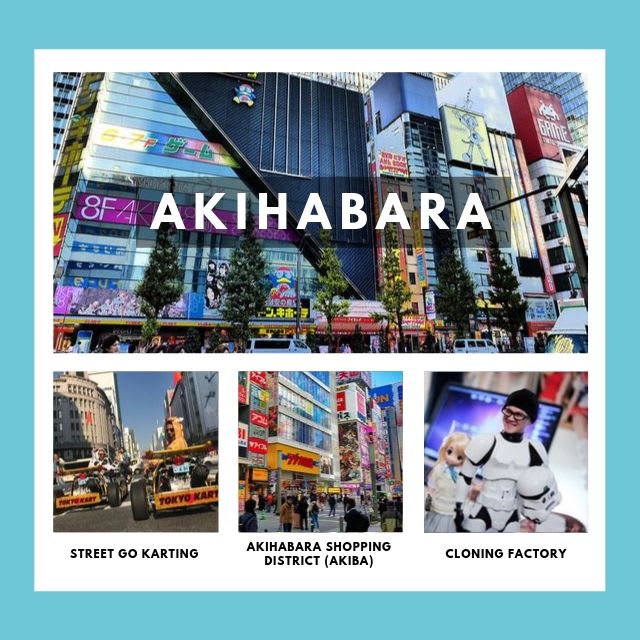 1. Explore Tokyo on a Street Go Kart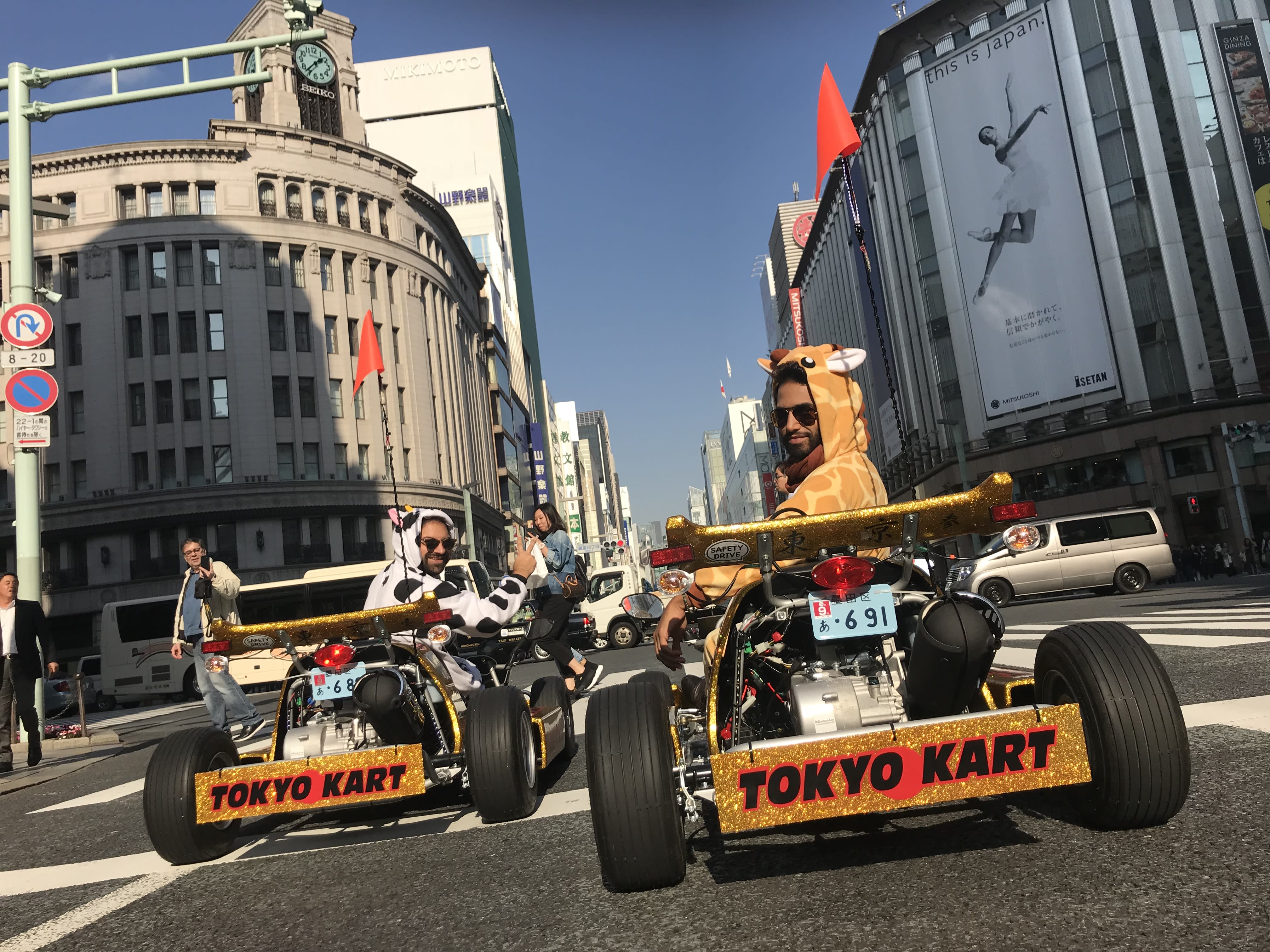 Why explore the streets of Tokyo on foot when you can hit the road? This fast and furious alternative not only cuts down time on navigating the streets but gives you a chance to live your Mario Kart dream!
Although you can't throw banana peels or shells at other drivers, you can still level up your go-kart experience with the cutest onesies and sightsee the iconic landmarks of Tokyo from the road.
Address: Building Sasage B1F, 2-4-6 Sotokanda, Chiyoda-ku, Tokyo
Opening Hours: 10am to 10pm
Directions: 7 minutes walk from Akihabara Station
Klook your Street Go Kart Experiences here!
2. Get bang for your buck at the Akihabara Shopping District (AKIBA)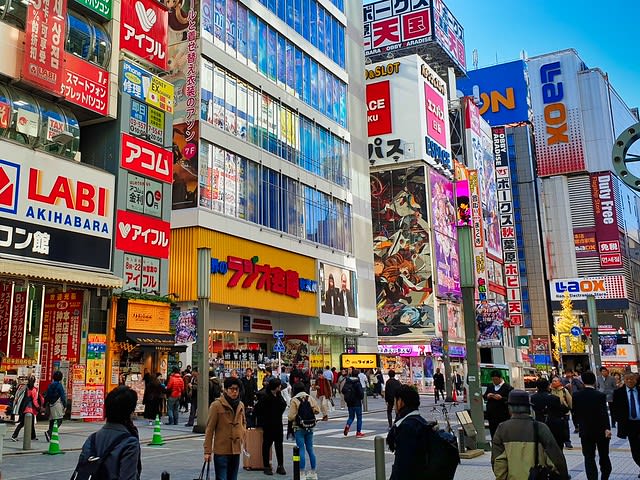 Dedicated to Otaku culture, this sprawling shopping district has everything from electronics to anime merchandise and even a dedicated space for J-pop's girl crush; AKB48. What allures millions of shoppers to Tokyo's bold underground scene is its unapologetic dedication to Japanese's pop culture and a shop till you drop shopping haven.
Address: Akihabara, Taito City, Tokyo, Japan
Opening Hours: 10am to 11pm (varies with shops)
Directions: 7 minutes walk from Akihabara Station
3. Meet your alter-ego in the Cloning Factory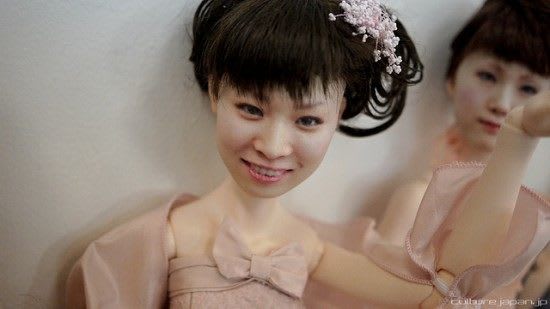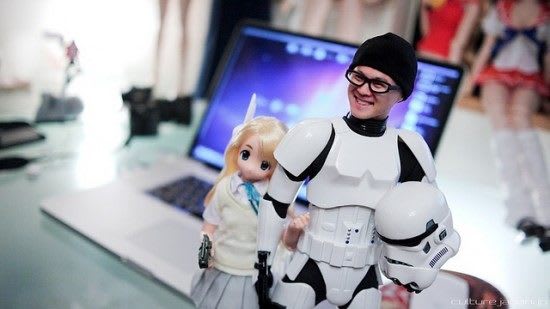 Photo credits: Danny Choo on Flickr
Right at the heart of Akihabara, discover an eclectic experience available only in Tokyo. You can get a replica of yourself for just $174 in the form of a 20 inch doll so life-like you may need to take a double-take!
Witness the Clone Factory flexing what they do best; scanning your face in multi-facets with a 3D printer before another you is born. Forget photographs and hand molds, if you're looking for a one-of-a-kind gift to immortalise your time in Tokyo, getting a doppelganger of yourself is it.
Address: 2-chōme-1 Kanda Sakumachō, Chiyoda City, Tōkyō-to 101-0025
Directions: 9 minutes walk from Shibuya Station
Shibuya Station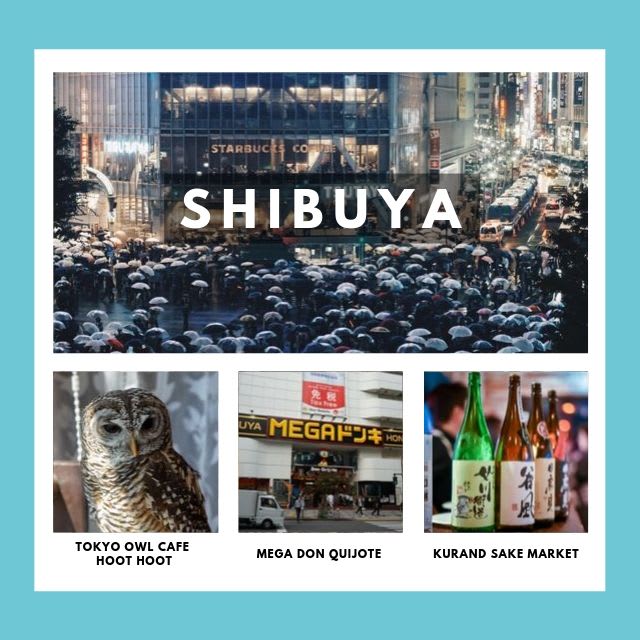 1. Pet an owl at Tokyo Owl Cafe HOOT HOOT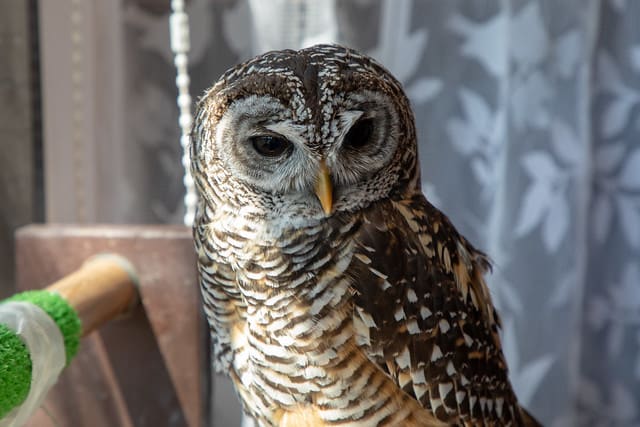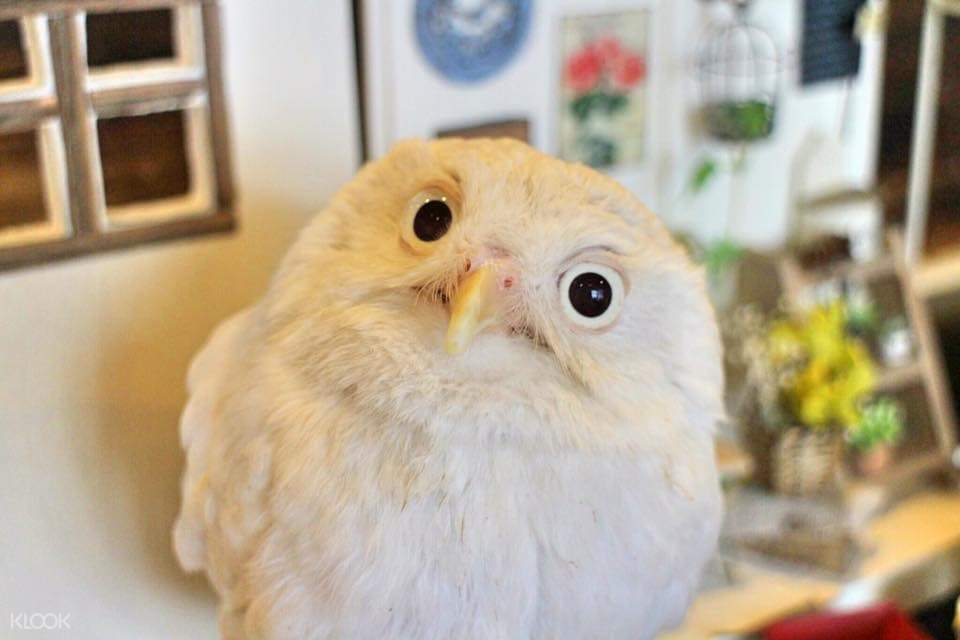 Judging from their owl like facade on a building of a police station (see point 3) you may think Tokyo is indeed crazy about owls… and here's your chance to find out why at an Owl Cafe! These owls are so cute and fluffy it's hard to resist. Sate your owl fetish at Tokyo Owl Cafe HOOT HOOT and make sure to give these cuties a shoutout on Instagram!
Other than posing with Hedwig and other kindred owls, pair your experience with the in-store signature hot/cold beverage during the 60 minutes petting session.
Address: 10-16 Shinsen-cho, Shibuya, Tokyo
Opening Hours: 3pm to 10pm on weekdays, 12pm to 10pm on weekends
Directions: 10 minutes walk from Shibuya Station
Klook your reservation & beverage at Tokyo Owl Cafe HOOT HOOT here!
2. Shop the biggest tax free store at Mega Don Quijote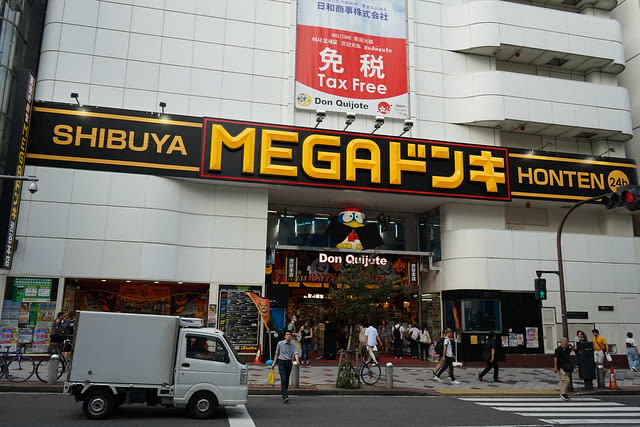 Don-Don-Don Donki… Don Quijote! how can you miss the original flagship store in Japan? Better known as Don Quijote in Tokyo, the outlet at Shibuya is everything you've dreamed of but magnified by a thousand times.
#Klooktip: Empty your bags and free up your hands; a trip to the biggest Don Quijote may even require an additional luggage when you're done clearing the shelves!
Address: 28-6 Udagawacho, Shibuya City, Tokyo 154-0042, Japan
Opening Hours: 10am to 5am
Directions: 9 minutes walk from Shibuya Station
3. All you can drink at Kurand Sake Market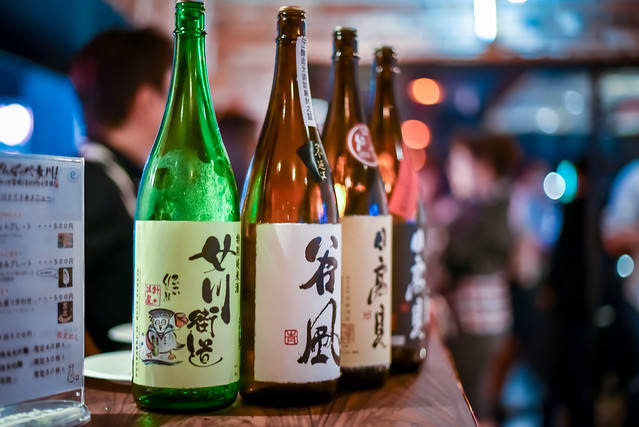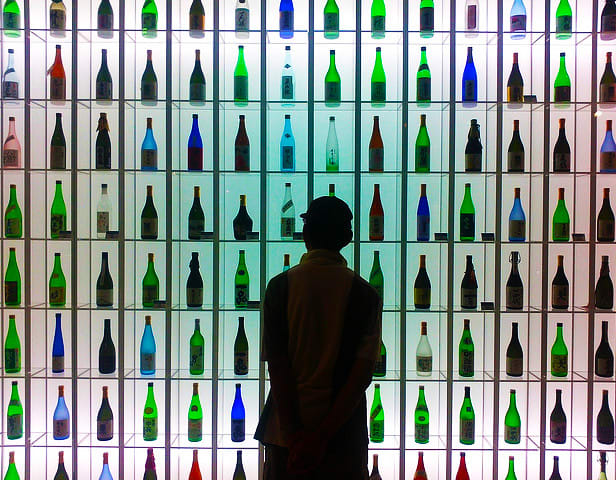 Photo credits: Disma Pestalozza on Flickr
While others call it a pub crawl, Tokyo brands it as "Sake all you can drink". True to its words, there really is no limit to how much you want to chug! Sample over a 100 different types of sake and you can even DIY your very own signature cocktail. We can't guarantee an unforgettable night (no promises that you might end up drunk) but we can definitely vouch for Tokyo's sake.
Address: 3F, 2−9−10 Dogenzaka, Shibuya-ku, Tokyo
Opening Hours: 5pm to 11pm on weekdays, 12pm to 4pm, 5pm to 11pm on weekends
Directions: 9 minutes walk from Shibuya Station
Klook a Sake All You Can Drink Experience here!
Tokyo Must-Haves
A trip to the Smart City isn't complete without these travel essentials. Make sure to Klook it and score major savings with us!
4G SIM Card
Stay connected with your family and friends when you pick up
your SIM Card at over 8 pick-up points!
4G Portable Wifi (Delivery)
If you only require data, get non-stop wifi access with a
portable wifi delivered right to your doorsteps.
Airport Limousine Bus Transfer
Get to downtown Tokyo in a jiffy without the troubles of hailing
unanswered cabs or worrying over lack of luggage space.
Klook's 5th birthday sale!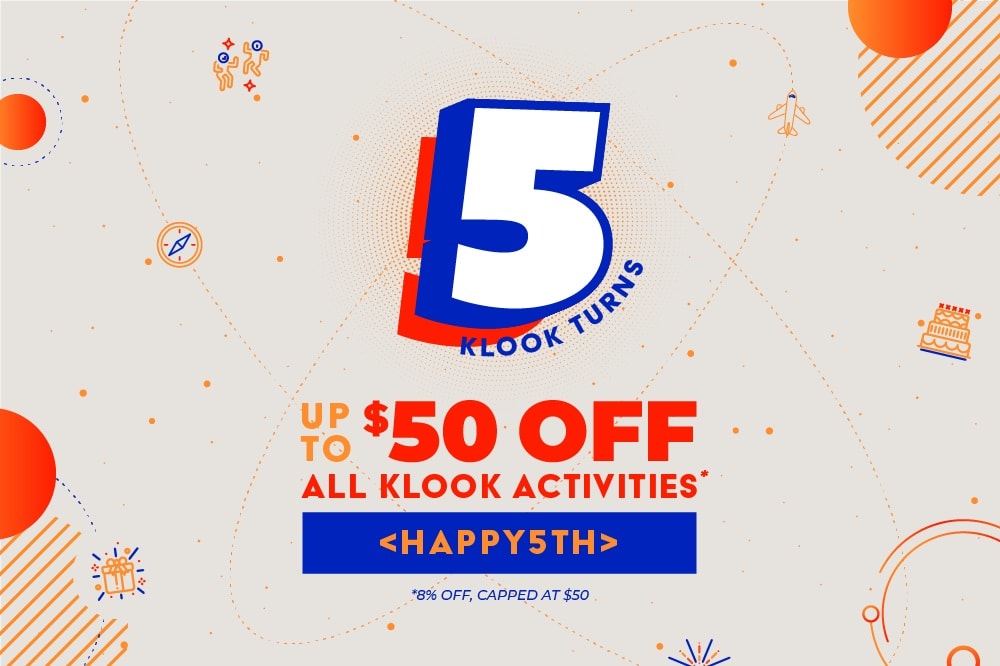 Klook has turned 5! We've come a long way but not without the support of our Klook users. Thank you for believing in us and choosing Klook! In return, we are giving away 1-for-1 deals, 50% off selected F&B and you can even score an additional $50 worth of discount off your travel getaway! Key in <HAPPY5TH> before 30th September 2019 to enjoy Klook's birthday sale! To find out exactly what we have installed for you, you can get all your insider news here. Cart out and enjoy!