Cover image via Ocean Park Hong Kong.
Fully maximise your day at Ocean Park!
Easily one of the most popular theme parks in Hong Kong, you can expect Ocean Park to be packed with visitors – especially on popular travelling periods.
With these simple strategies, you can avoid spending your time at the back of the queue. Keep reading to find out tips and hacks for skipping the lines at the popular rides in Ocean Park Hong Kong!
1. Buy your admission ticket beforehand online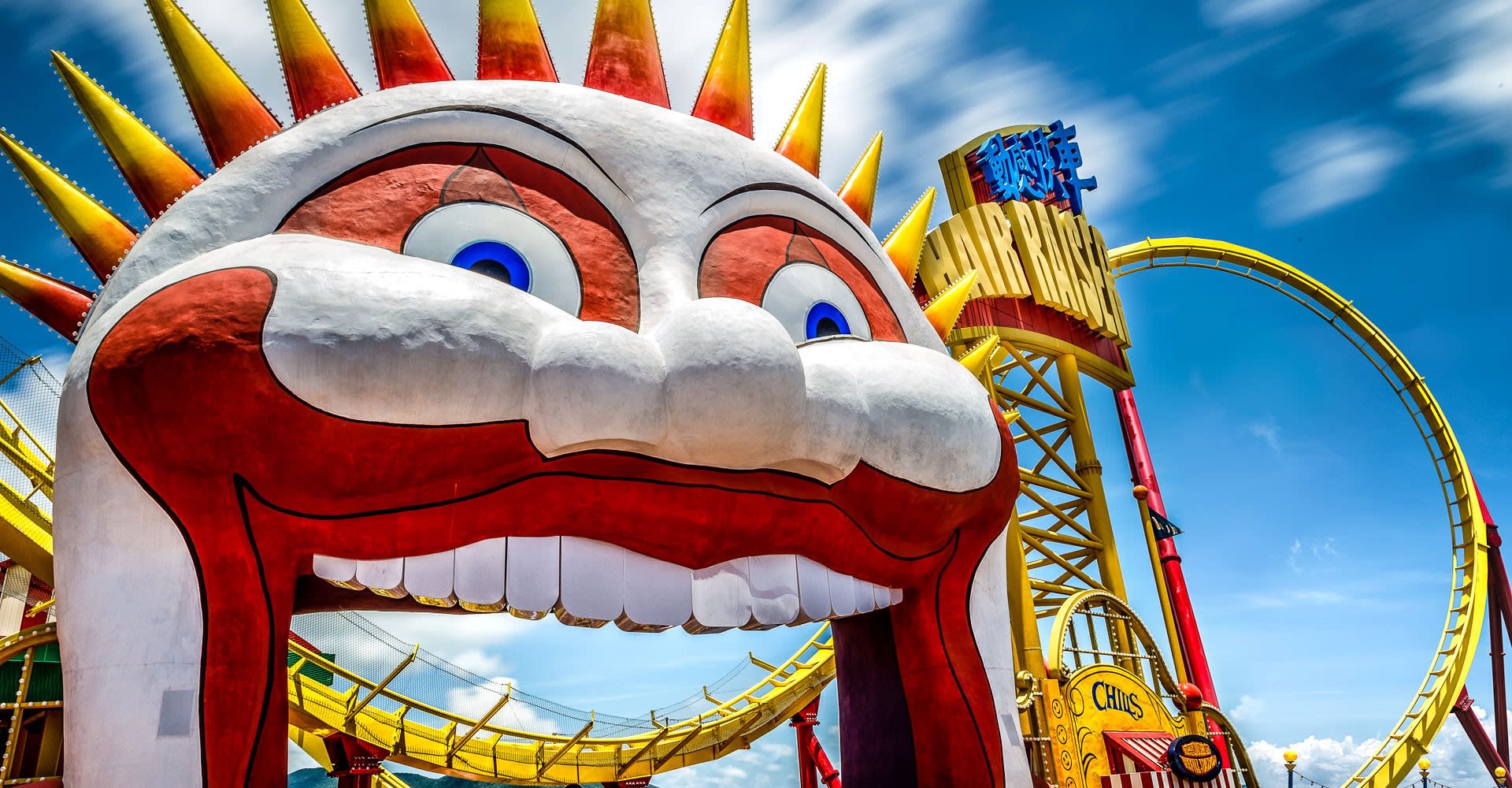 Photo Credit: Ocean Park Hong Kong
Your first challenge in beating the crowd appears before you even enter the theme park – the ticketing queue! No fret, that can easily be solved by getting your ticket online from Klook. With direct entry with the Klook e-voucher, skipping the line is a breeze.
Besides that, it's cheaper when you get your Ocean Park Hong Kong tickets from Klook. The open-dated tickets also allow you flexibility in case of bad weather or change of travel plans. For those last-minute planners, the tickets on Klook are instant confirmation, so you can purchase even at the door before entering the park!
2. Bundle your admission ticket with Ocean FasTrack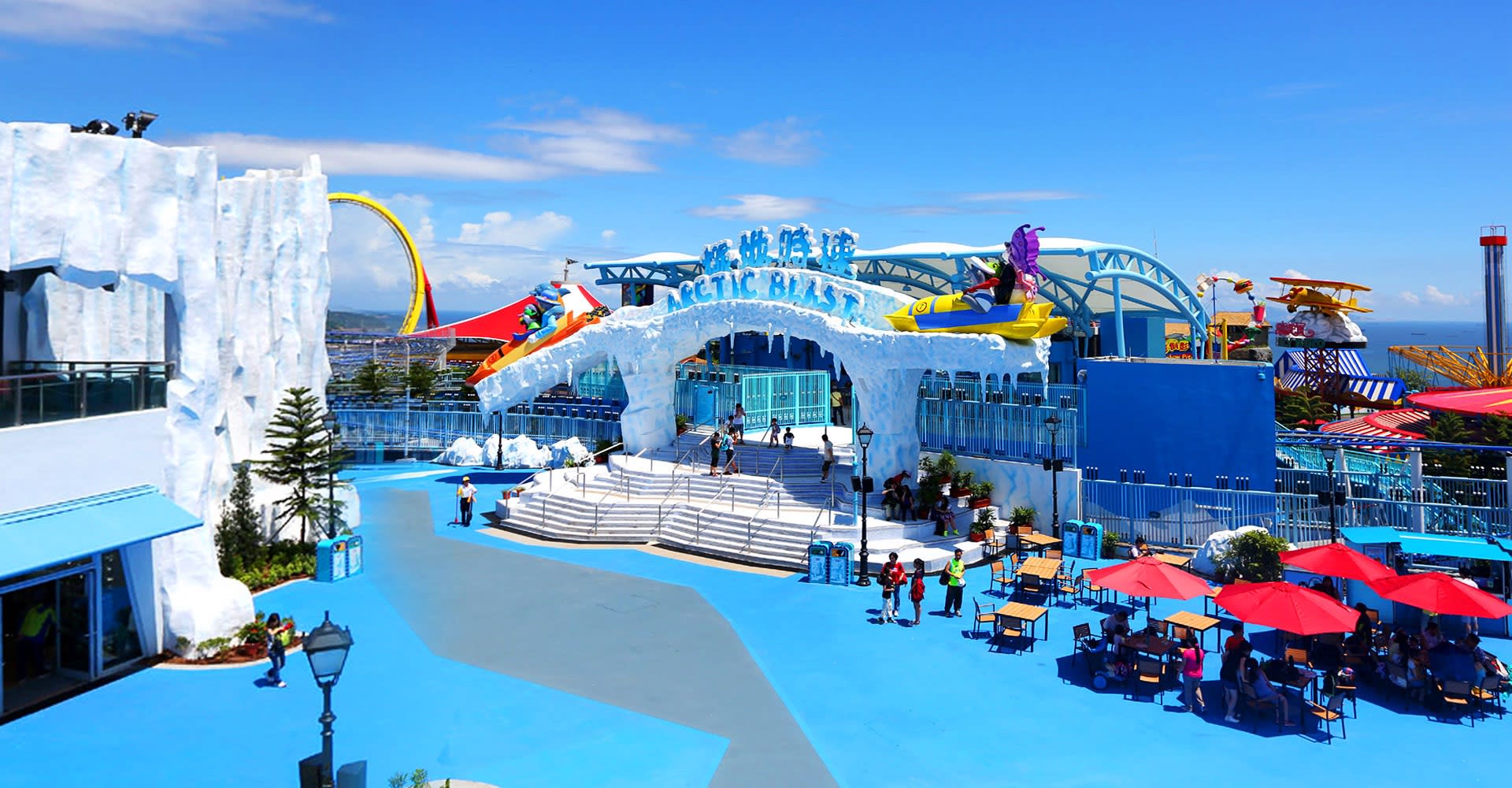 Photo Credit: Ocean Park Hong Kong
The Ocean FasTrack is an optional pass that gives you priority access to popular designated rides and attractions. It's highly recommended for those looking to maximise the day at Ocean Park Hong Kong!
The list of rides and attractions valid for Ocean FasTrack are as follows:
Cable Car Waterfront Station (one way)
Cable Car Station Summit Station (one way)
Ocean Express Waterfront Station (one way)
Ocean Express Summit Station (one way)
Grand Aquarium
South Pole Spectacular
The Rapids
Shark Mystique
Arctic Blast
Hair Raiser
Ferris Wheel
Raging River
The Dragon
You can use the Ocean FasTrack once for each of the attractions stated above.
3. Visit on a weekday during off-peak seasons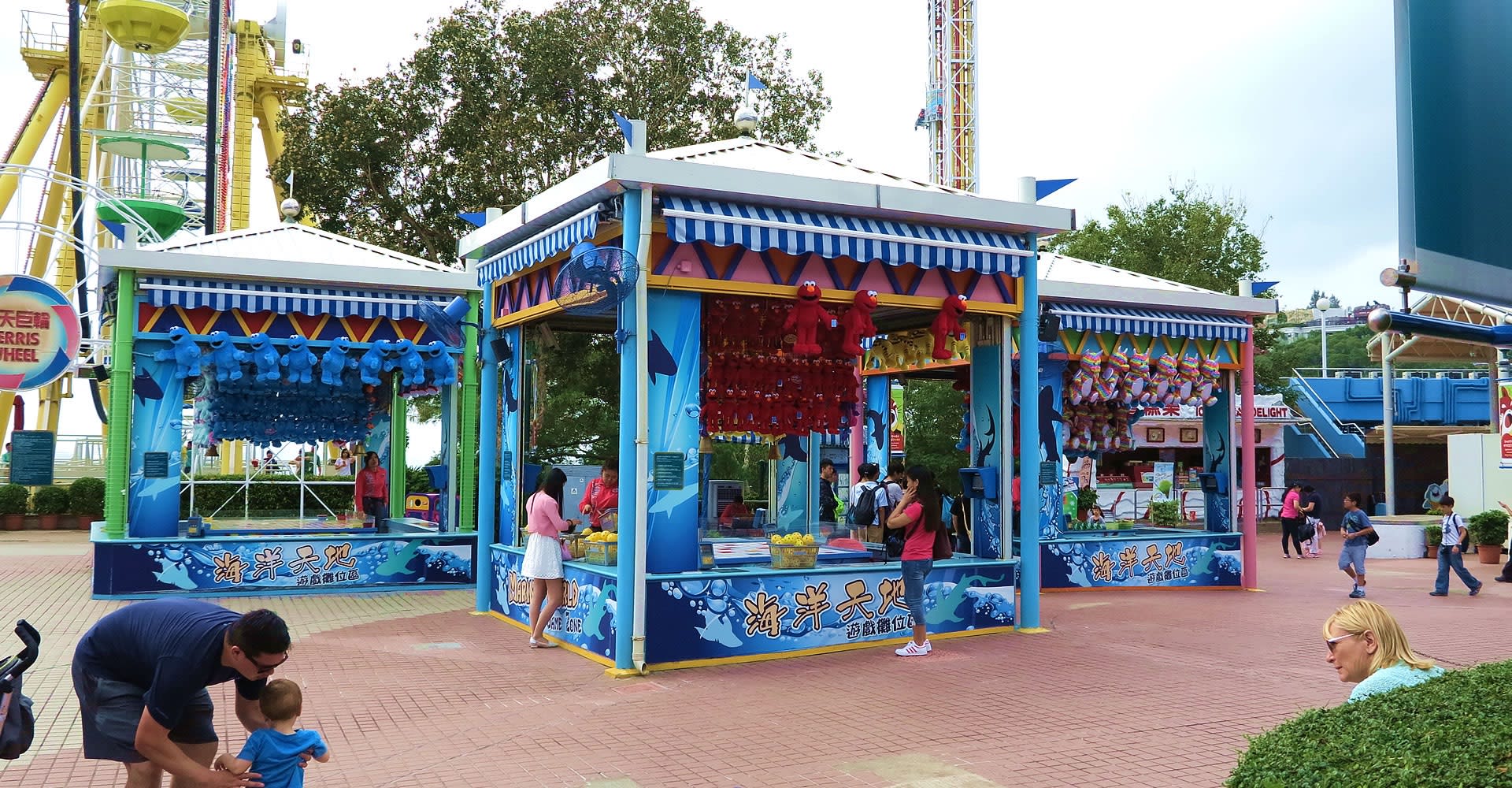 Photo Credit: Ocean Park Hong Kong
As with any theme park, it's best to visit Ocean Park during the off-peak season. Tuesdays to Thursdays are the best time to visit the park. Many visitors make their trip a long weekend affair, so Mondays and Fridays might see larger crowds.
Weekends during peak seasons are likely to be busiest times of the year. If you aren't able to plan a visit during the weekday during off-peaks, don't worry. You can still have a great time with the help of the Ocean Fastrack!
4. Reach at least 30 mins before opening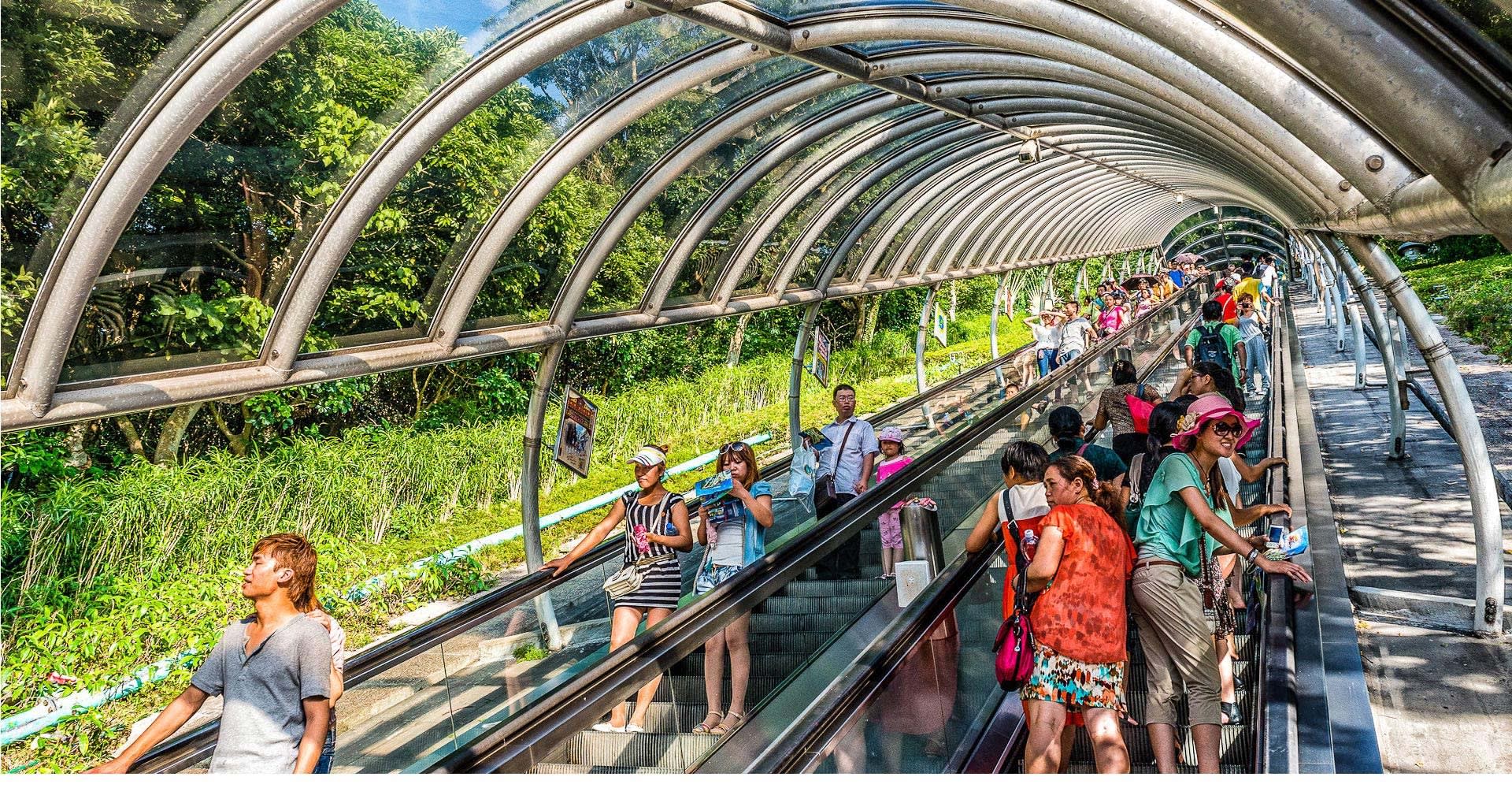 Photo Credit: Ocean Park Hong Kong
It's certainly exciting to be one of the first to enter the park, so make sure you're there around 30 mins before opening! You'll be able to skip the queues not just for the rides, but also for the cable car and express train.
The operating hours at Ocean Park Hong Kong may differ from time to time, according to the seasons and other factors. Hence, it's best to check the hours on the Ocean Park website before planning your trip to the park.
Tourist buses typically arrive in the afternoon, as Hong Kong residents are known for being late risers. So, there's a high chance that you might experience a relatively empty park for the first few hours.
5. Pre-book your transport to Ocean Park Hong Kong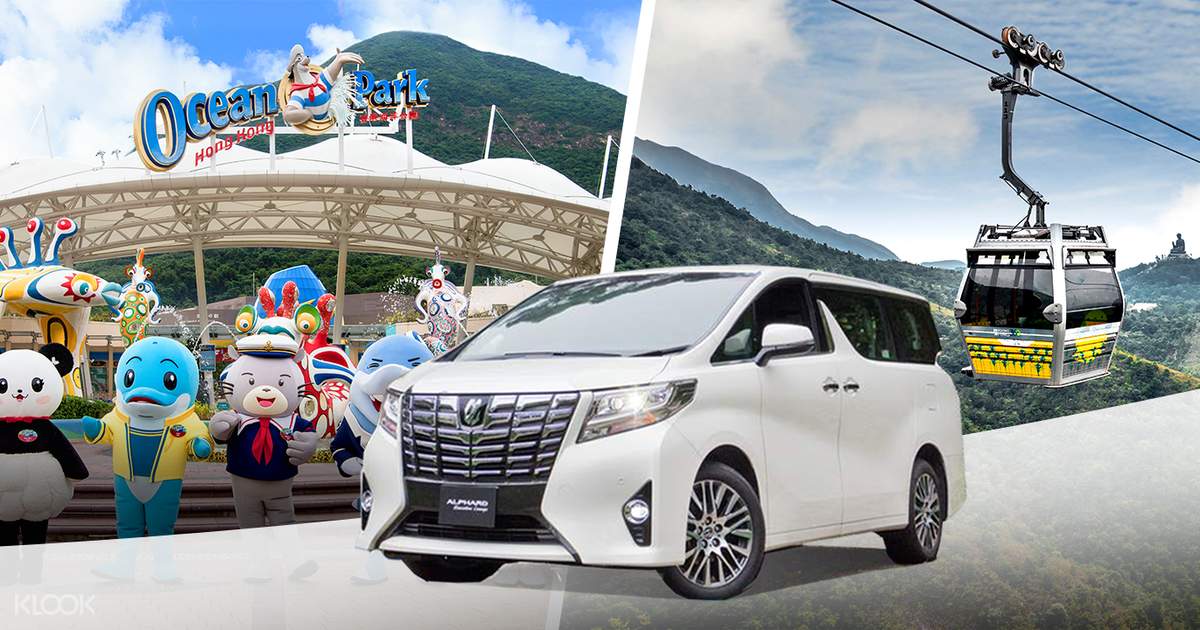 To arrive early to the theme park, it's best to pre-plan your transportation.
You can get a private transfer from Klook that takes you from door-to-door. Both and comfortable and convenient, a car charter is able to accommodate up to 6 passengers with luggage space. Getting a private transfer to and from the theme park is especially great for those travelling with kids. With instant confirmation, you can also get your transfer last minute without a worry.
6. Alternatively, take the MTR to avoid traffic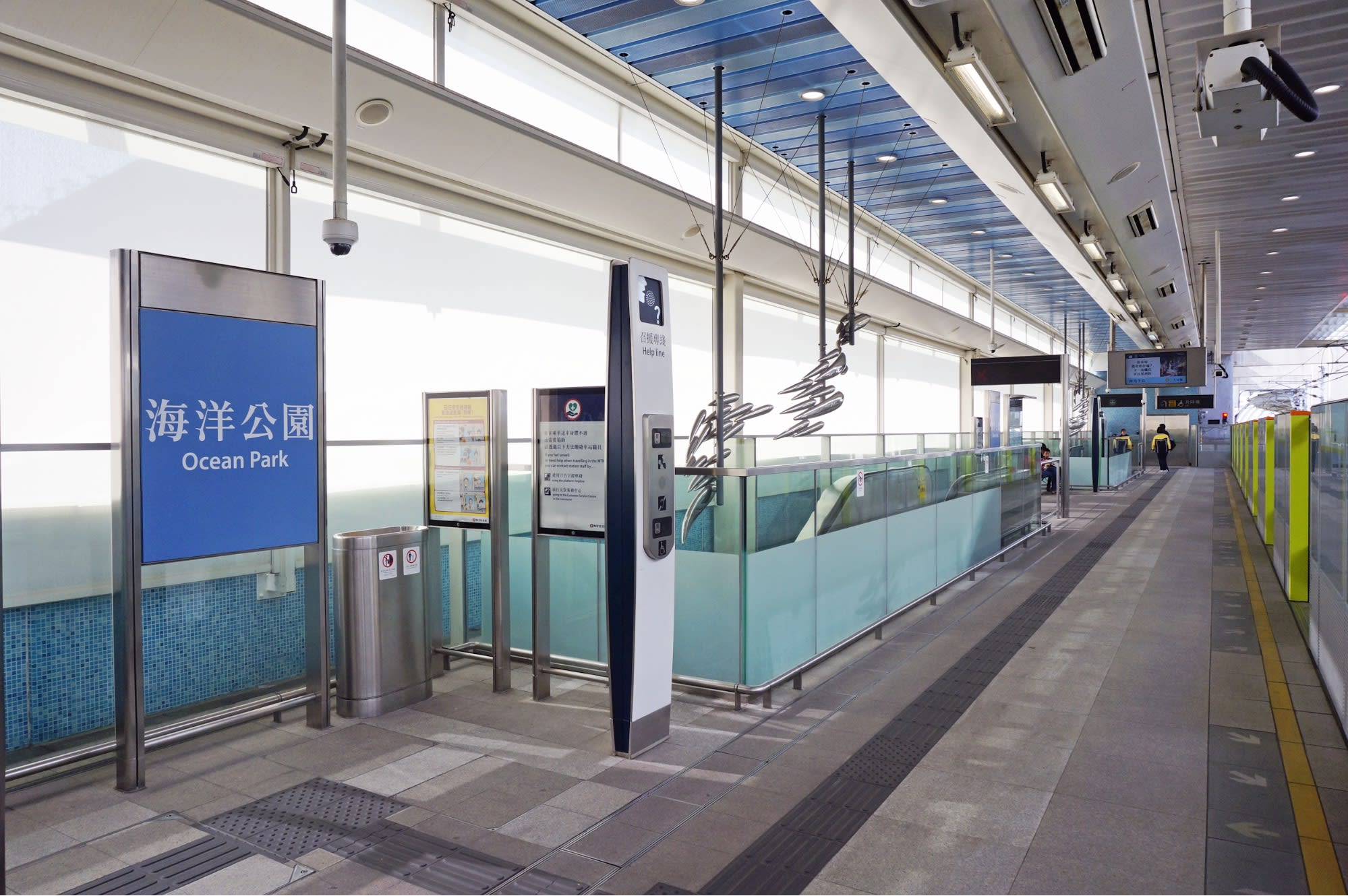 Photo Credit: Wikimedia Commons
For those travelling in a pair or as a small group, you can also take the MTR to Ocean Park Hong Kong. It's only a short walk from Ocean Park Station to the theme park's main entrance. Not only is this a budget-friendly option, you can also avoid the morning rush during busy periods.
To take the MTR, make sure you have your Octopus Card handy. Simply pre-book from Klook and pick up from the airport on the day of your Hong Kong arrival!
7. Visit The Summit first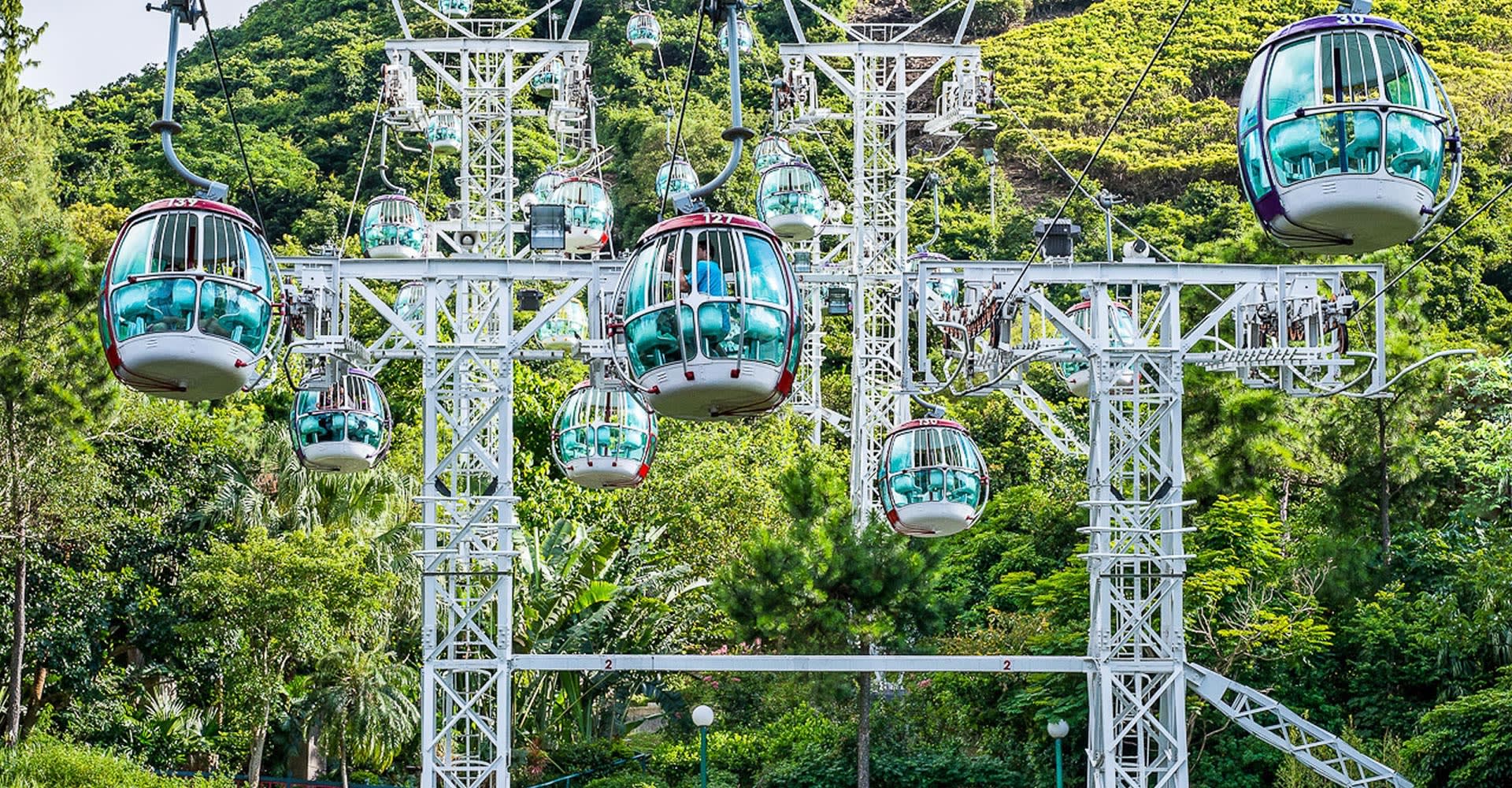 Photo Credit: Ocean Park Hong Kong
Ocean Park Hong Kong is made up of 2 main areas – The Waterfront and The Summit. The main entrance to the park is at The Waterfront, where most of the animal exhibits and aquarium are situated. On the other side is The Summit, which is home to the majority of the thrill rides.
To get between the 2 areas, you can take either the Cable Car or Ocean Express train. The Cable Car is a major highlight for Ocean Park, and is highly recommended for its incredible views of the sea, sky and surrounding hills.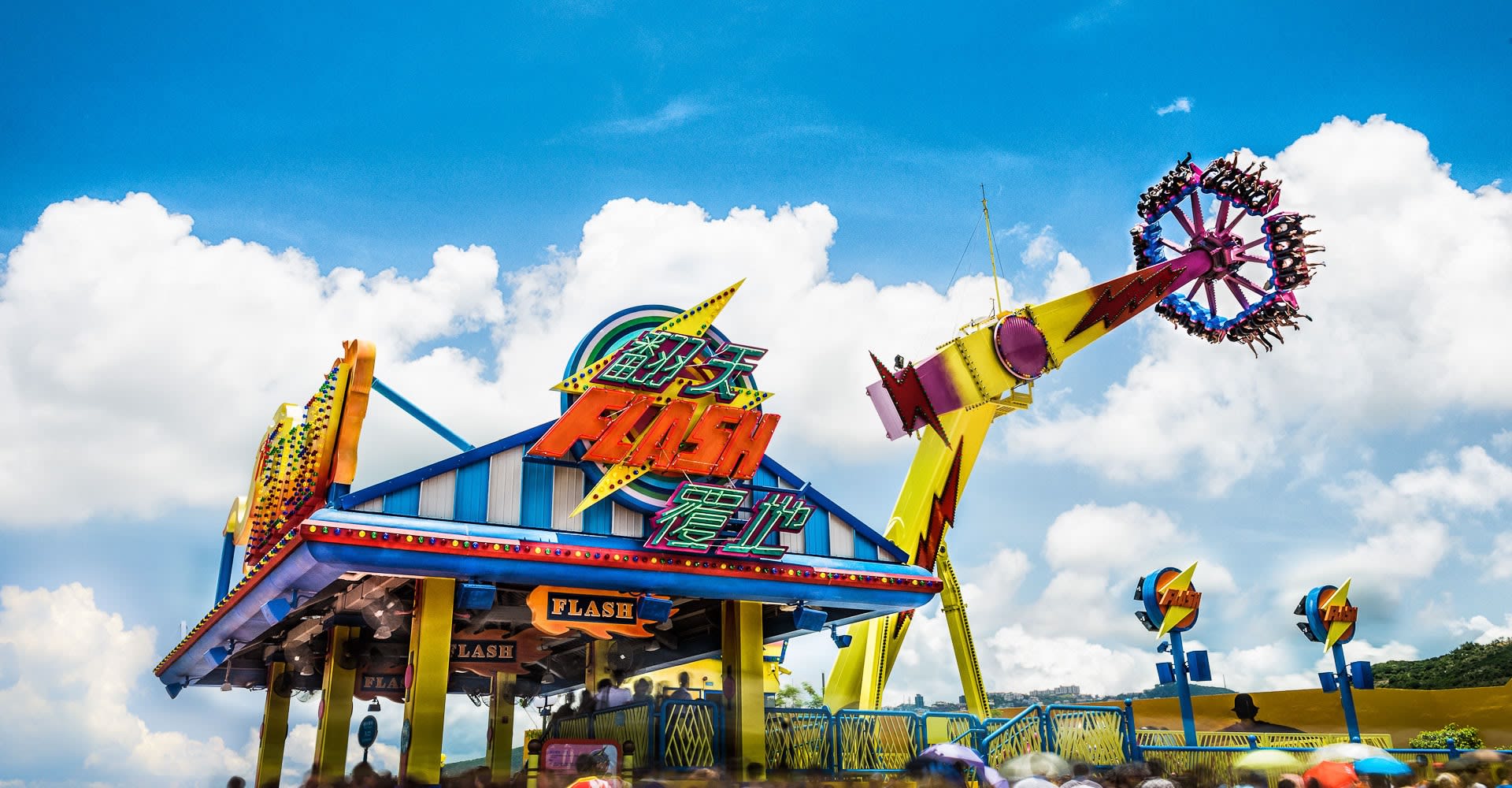 Photo Credit: Ocean Park Hong Kong
Since many visitors will be spending their time near the main entrance at The Waterfront first, you should head straight to The Summit via the cable car. That way, you can beat most of the crowd at both the thrills rides and for the cable car!
8. Keep track of time slots with the Ocean Park app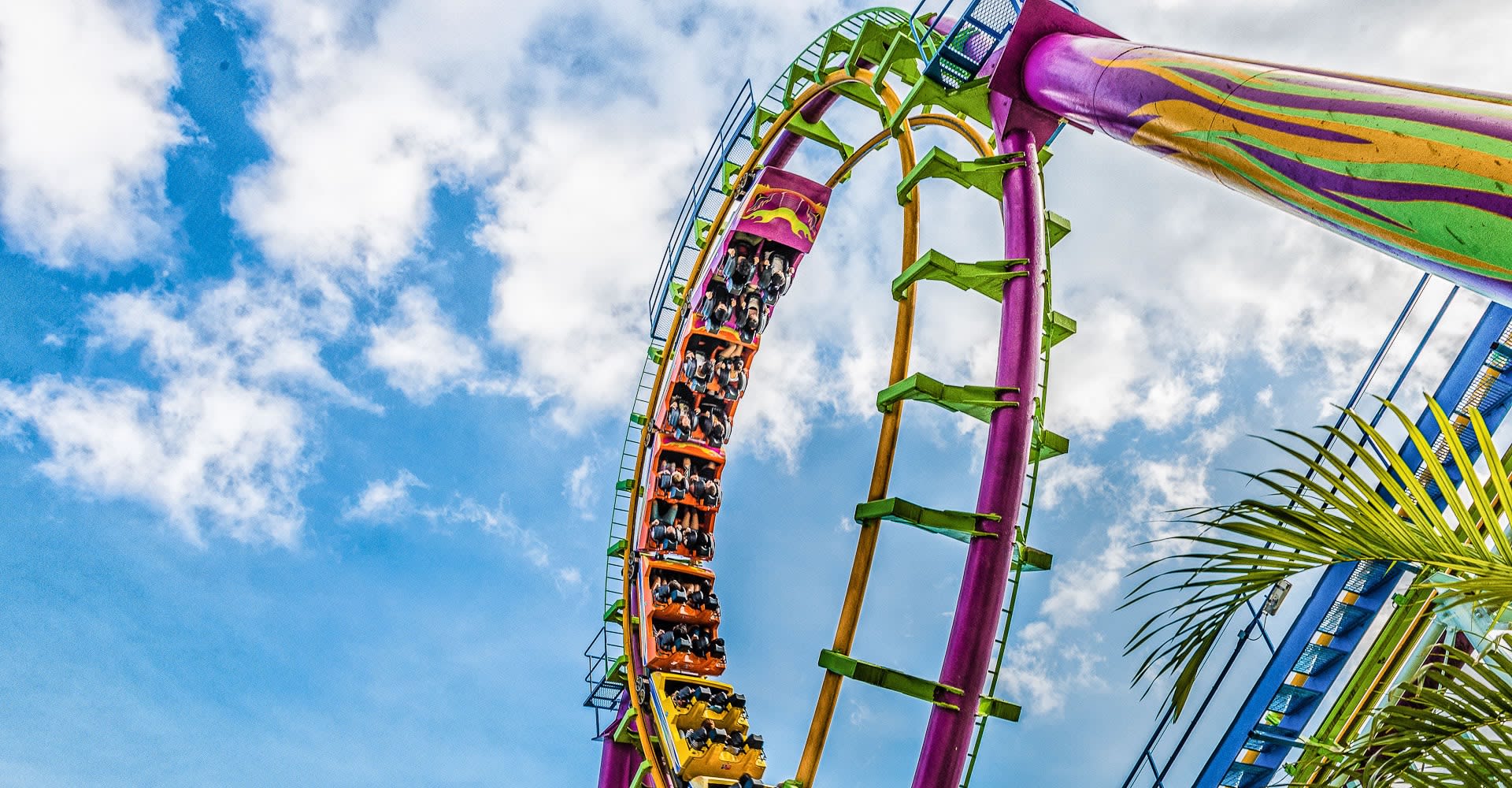 Photo Credit: Ocean Park Hong Kong
The Ocean Park app (available on iOS and Android) is a handy tool to have. It allows you to pick 3 attractions from a list of 8 to reserve a time slot for, so you can avoid the long queues. The 8 attractions are:
Grand Aquarium
Ferris Wheel
Raging River
Shark Mystique
South Pole Spectacular
The Dragon
The Rapids and
Abyss
You can also access e-coupons for discounts and privileges throughout the park! There are also virtual guided tours with location-based video and audio when you explore animal exhibits.
To use the app, make sure you're connected at all times with a Hong Kong WiFi Device or 4G SIM Card. You can also get your Ocean Park ticket bundled with a 4G SIM Card.
Head to Hong Kong this summer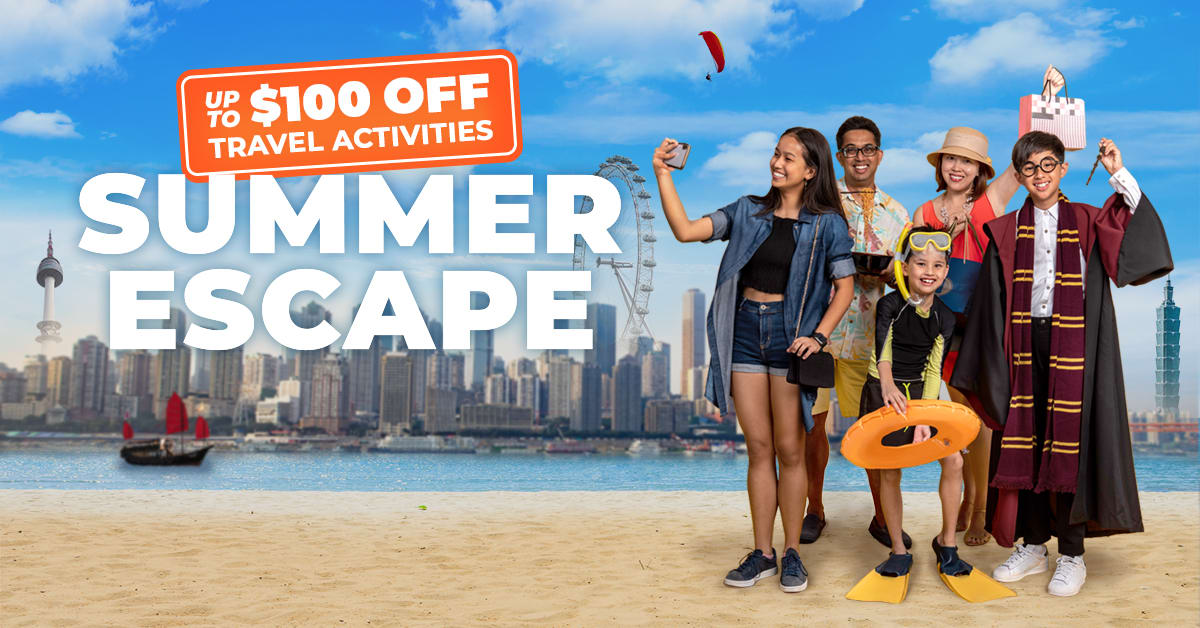 To give you a head start on your Hong Kong summer holiday planning, we're launching a mega Klook Summer Escape Sale.
For a limited time only, Klook is offering up to $100 off your holiday activities and experiences with a minimum spend of $550. Enjoy 8% off your purchases on Klook with a minimum spend of $150, capped at $30 when you key in the promo code "ESCAPE8", and 10% off your purchases on Klook with a minimum spend of $400, capped at $70 when you key in the promo code "ESCAPE10".
The Summer Escape Sale will run from 3 May 2019 to 30 June 2019, and is valid for one time use per user only. Head here to find out all the details on how you can maximise your summer holiday with this not-to-be-missed sale!