Klook promotions in September 2019 Singapore
This Autumn, we have rounded up 3 stunning travel locations to catch the crimson foliage; Kyoto, Jeju and Taipei. If you're looking to travel further, take advantage of the off-peak autumn season and enjoy a splashing good time in New York!
We've got you covered with 9.9 deals and the comeback of our weekly Wednesday food deals. Read on to find out more!
Destination Spotlight: September
1. Kyoto, Japan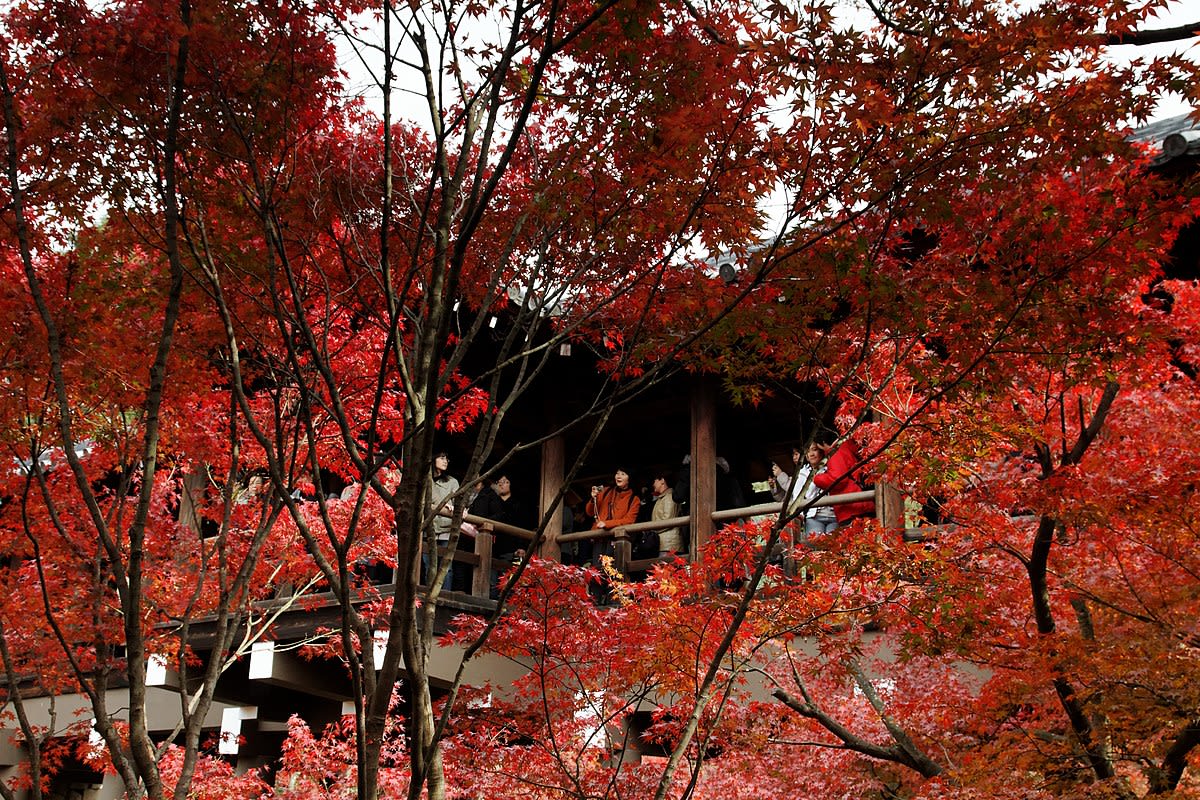 Photo credits: Wikipedia Commons
September is the month of autumn hues; yellow, orange and red scattering across vineyards, parks and temples! If you're making a trip to Japan this month, you absolutely cannot miss the long-awaited #insta-worthy backdrop at Tofuku-ji Temple in Kyoto! Avid autumn lovers flock to this zen temple for the crimson foliage every year so make sure to beat the crowd and find out how to maximise your stay in Japan with the Kyoto-Osaka Sightseeing Pass and the Osaka Amazing Pass!
Check out 5 must-visit spots in Japan to catch the best of Japan's autumn foliage!
Kyoto Must-Haves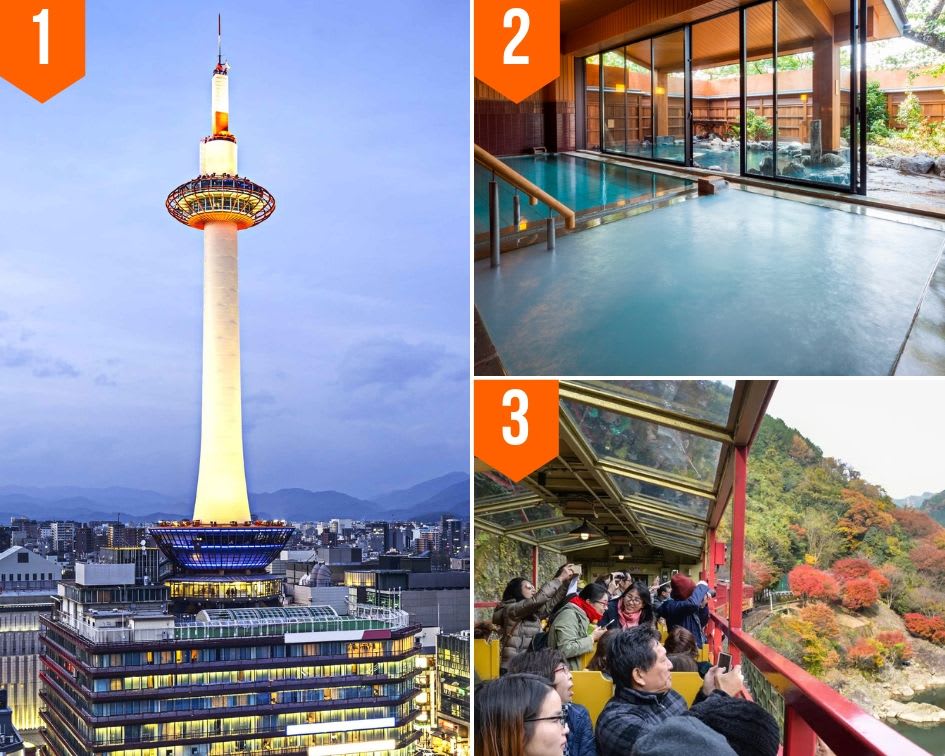 Kyoto Tower – Scale the iconic Kyoto tower and catch a magnificent view of Kyoto from up above.
Fu Fu No Yu Onsen -Take a dip at a relaxing hot spring and let the warmth of the onsen melt your aches away
Kyoto Sagano Romantic Train, Arashiyama, Kiyomizudera & Fushimi Inari-taisha Day Tour – Ride the Sagano Romantic Train for another stunning view of the Autumn foliage at Kyoto before exploring on the ground. Stop by the Bamboo Forest for a stunning buffet lunch and visit the iconic Fushimi Inari Torii Gates!
2. Jeju, South Korea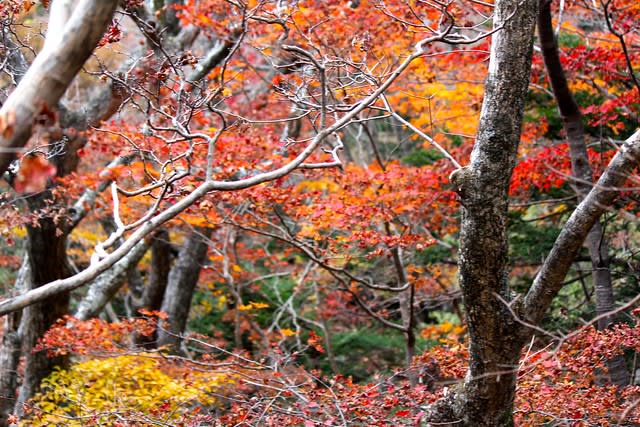 Photo credits: Marcoline Hobbs on Flickr
Right along Halla Mountain is Yeongsil Valley, a famous hiking trail in vibrant colours of autumn hues. This picturesque attraction is best accessed through the Southern Jeju Adventure Day Tour which even includes a stop at the majestic Yakcheonsa Temple. If this is your virgin trip to South Korea's Hawaii, make sure to read our First Timer's Guide to Jeju!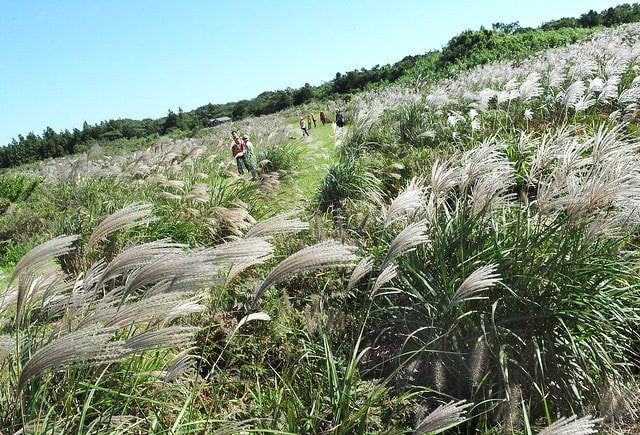 Photo credits: 문화체육관광부 on Flickr
Although you won't be catching any crimson fields here, this is another Jeju hotspot travellers have been raving about; Silver Eulalia. Autumn is the season where you'll catch the dreamy field of silver feathery stalks in full bloom. Called 'eoksae' by Jeju locals, you may even catch a magical scene of little seeds floating like clouds in the air!
To get to all of your favourite sightseeing spots, make sure to hop on the Jeju City Bus which stops by every attraction hourly.
Jeju Must-Haves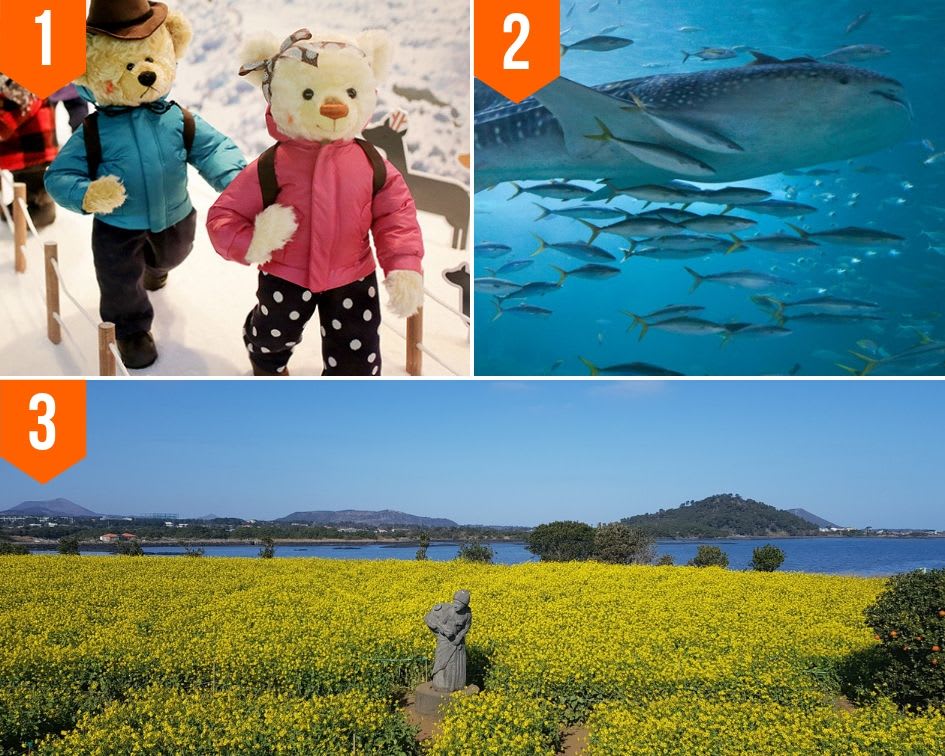 Jeju Teddy Bear Museum – Calling all teddy bear lovers! Spoil yourself with a once in a lifetime opportunity to the world of fluffy bears right in Jeju!
Aqua Planet Jeju – Inclusive of an Eastern European synchronized swimming team, Kyoto's Underwater World will surprise you further with a submarine tour and an impressive variety of 500 exotic aquatic species.
Eastern Jeju Discovery – The best way to get to know Jeju is to connect with the locals and taste their specialty Black Pork BBQ! Trek Jeju's famous sites and immerse in the Korean culture at the Korean Folk Village.
3. Taipei, Taiwan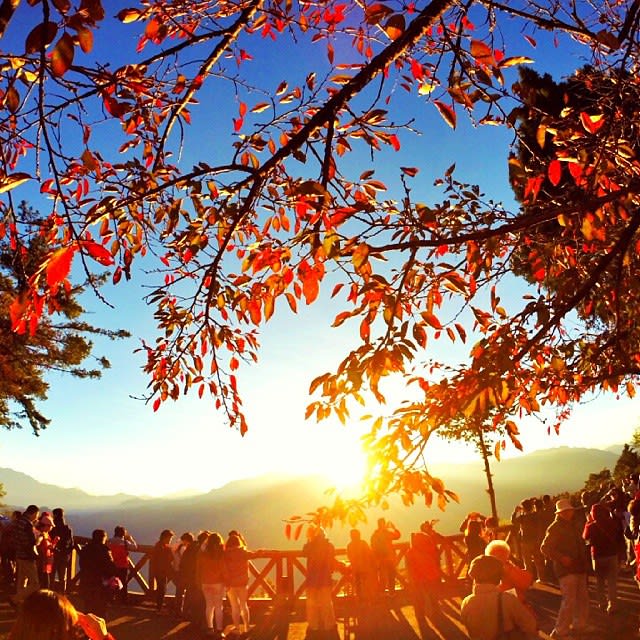 Photo credits: Ameilia Sinarta on Flickr
No doubt, mention 'autumn' and you might hear 'Japan' or 'South Korea', but… Taiwan? You'll be surprised to know that Taipei has some of the most beautiful sightseeing spots to catch falling maple leaves. Over at Alishan, the best way to appreciate the vibrant fall is to catch the sunset or sunrise as the sky lights up into a golden glow. Hop on the Taiwan High-Speed Rail to Chiayi Station before taking a direct bus (7322) to Alishan!
Complete your Taipei trip this Autumn with our must-read guides!
Taipei Must-Haves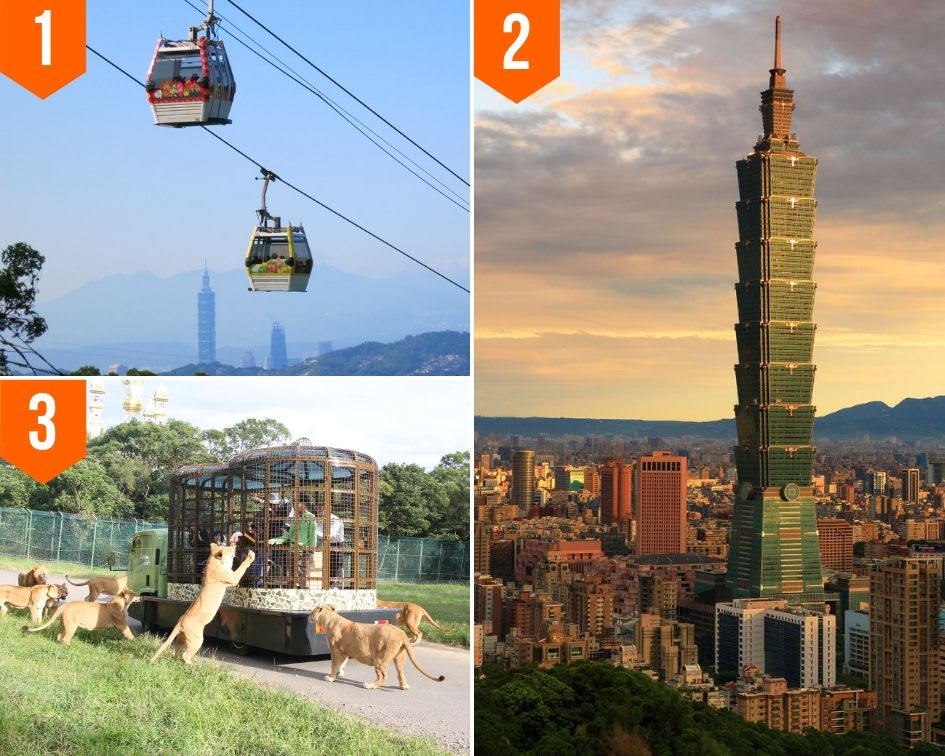 Maokong Gondola Combo – Get ready for airborne ride on Taipei's Gondola ride before experiencing Taipei's night culture in a Night bus.
Taipei Pinglin and Elephant Mountain Day Tour – Experience the authentic side of Taipei in Taiwan's oldest streets and scale the Elephant Mountain for a breathtaking view of the Taipei 101!
Leofoo Village Themepark – Bring the little ones for a day they will never forget! From jaw-dropping rides to taking selfies with zoo animals, enjoy complimentary meals and a cup of free bubble tea as well!
4. New York, United States of America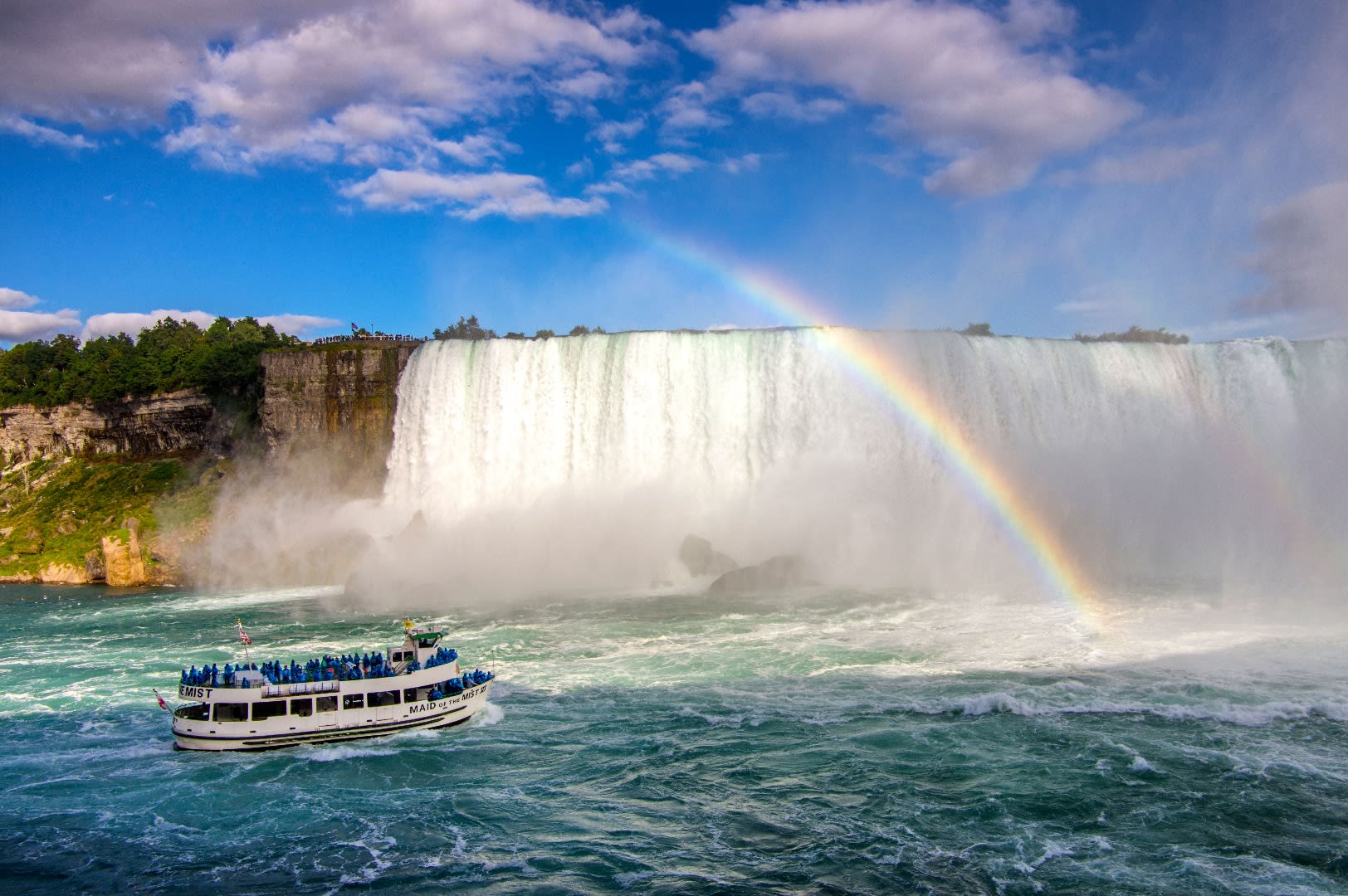 As September approaches, this is also the time when kids return to school and the holiday season subsides. With over 30 million visitors a year to catch this staggering waterfall, take advantage of the dying crowd and the autumn weather to witness this spectacular sight right before your very eyes! Hop on the Maid of the Mist Boat Tour and get up close to Niagara Falls.
New York Must-Haves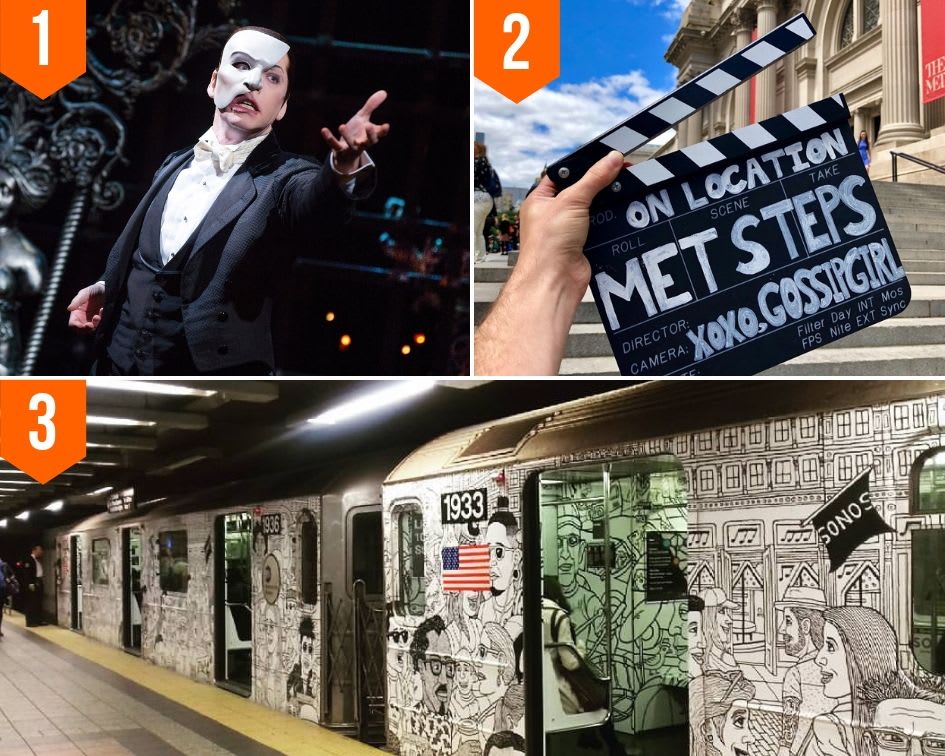 The Phantom of the Opera Broadway Show – Catch Broadway's famous theater production of love, spell enchantment and powerful vocals right at the Box Office.
New York Gossip Girls Site Tours – Calling all mega fans of the hit U.S. drama Gossip Girl! Following the news of a potential reboot, take a memory lane down the turbulent lives of the social elites like you're in an episode of XOXO! Gossip Girl.
New York Boroughs – Take an immersive cultural tour of New York's neighborhood for a peek into the lives of the locals
Klook Promos in September
Save $8 off your September school holiday!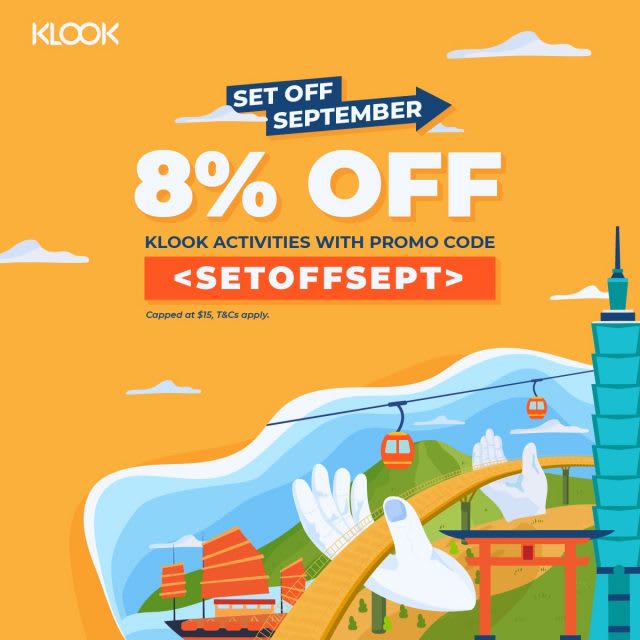 Last-minute travel plans can be a tad more expensive but we've got you covered! Enter <SETOFFSEPT>  before 15th September 2019 to Klook off 8% off any Klook activities! Discounts are capped at $15.
Haven't had the time to plan your family vacation yet? Here are some family-friendly short getaways for you to get started!
Score $20 off on your mooncake hauls!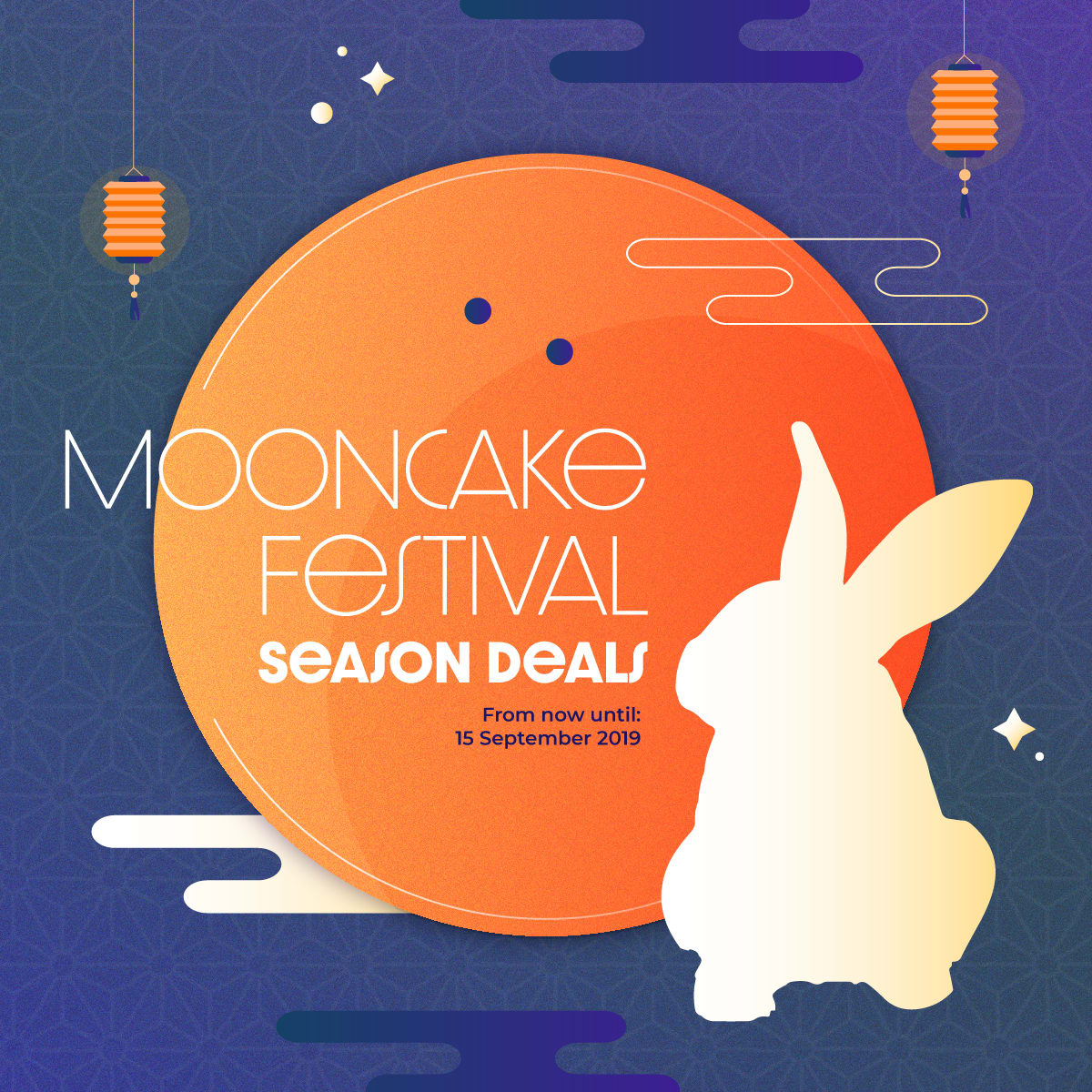 Gorge all you want this Mid-Autumn Festival when you receive $20 off your mooncake deals by using the promo code <MOONCAKE20> with minimum spending of $100. Klook another $8 off on selected mooncake deals with minimum spending of $20! Make sure to redeem our Mooncake Festival Season Deals before 15th September 2019!
With so many mooncake flavours to choose from, why not get an insider peep to 2019's wackiest mooncake selections this Mid-Autumn Festival first?
Klook off up to $90 this September Sale!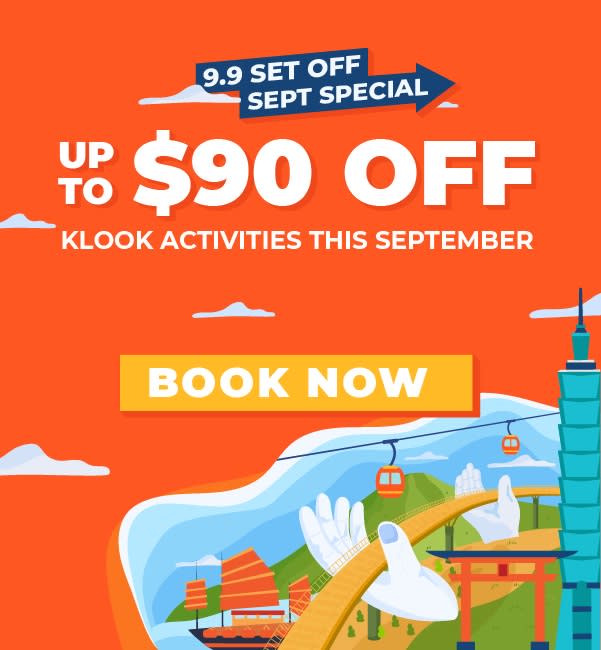 If you've been aggressively adding Klook items into your cart for the upcoming 9.9 Sale, don't stop! We are bringing what you've been eagerly waiting for; flash deals, huge discounts and exclusive freebies! Save up to $90 on Klook and snatch food deals for a shocking low of $0.99! Keep your eyes peeled and camp by your phones!
Weekly food deals up to 80% off!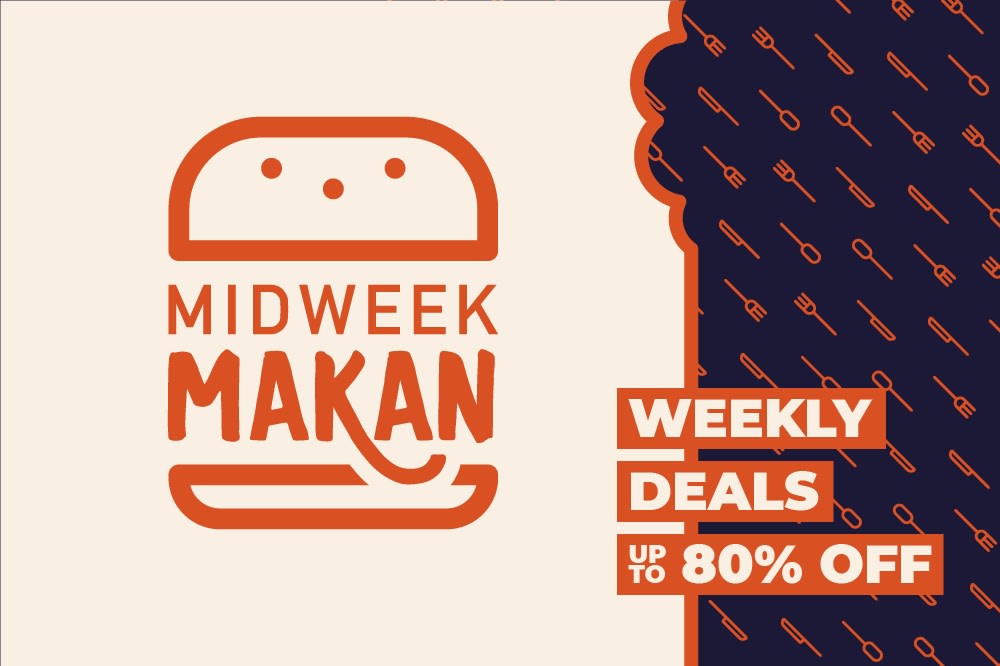 If you've missed our weekly food deals, here's great news for all foodies! Stay tuned to our Facebook page every Wednesday at 12pm for the release of exclusive food deals up to 80% off!. Whether you've been eyeing something hot to spice up your midweek blues or looking to ball on a huge feast without breaking the bank, we've got something for everyone!
Fastest fingers first!