Klook promotions and events in June 2019 Singapore
Summer is finally here. This June, we have plenty of highlights for your start-of-summer holiday, along with some exciting deals to make your June plans even more spectacular!
Now's the time to head to London, as the blue skies and warm days make a welcome break from the city's notoriously cheerless weather. Even though winter's starting in Australia, Queensland on the east coast remains mild and sunny – perfect for a road trip. Visit Kyoto for its nature this month if you can, before the bulk of the rainy season strikes. If a summer beach holiday is what you're searching for, head to Phuket for its sandy beaches, snorkelling opportunities and water sport activities!
– June Destination Spotlights – 
1. London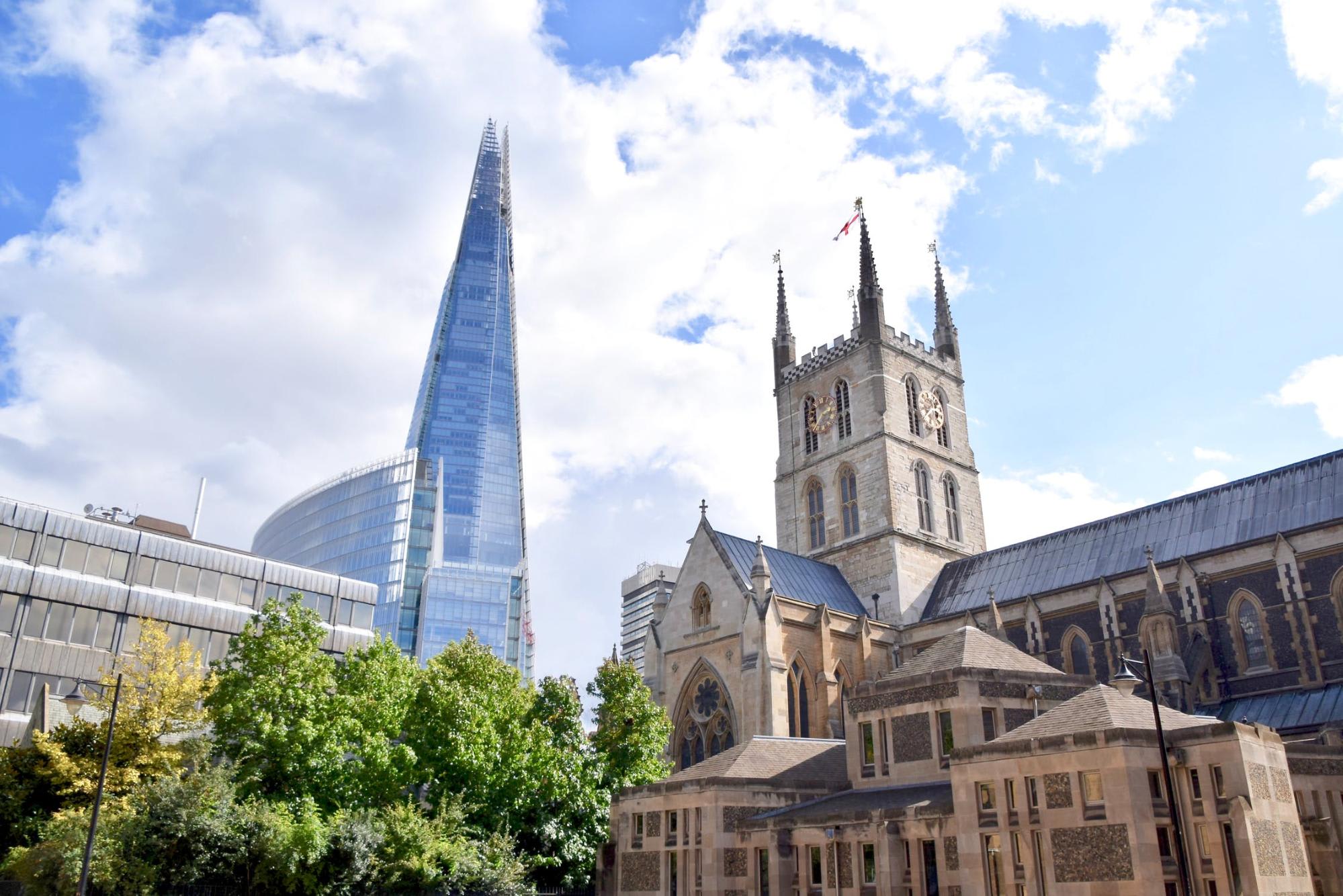 Scrape your impression that London is all gloomy skies and dreary days. Summer in the UK's capital is exceedingly pleasant, with warm weather, plenty of sunshine and temperatures in the mid-to-high twenties.
London has a reputation for being an expensive city, but you'll be surprised by how much you can do in London, without burning a hole in your pocket!
The London Pass is a must-have if you plan to do lots of sightseeing – with one-time entry to over 80 iconic sites and attractions! Plus, your transport's settled with unlimited rides on the Hop-On Hop-Off Buses. Check out our London Pass Guide to find out all the perks and for inspiration on what to see in the city.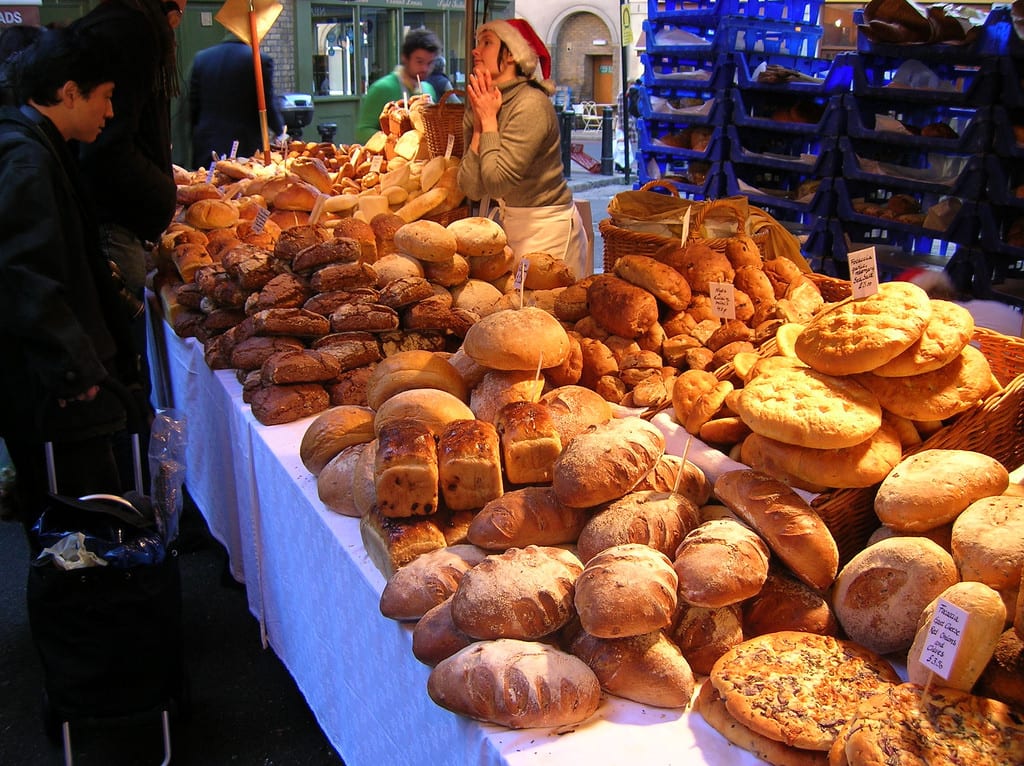 Dining in the city doesn't have to be expensive either. The famous Borough and Camden Markets are a great alternative to sit-down restaurants – plus, you get a much wider variety of international eats to choose from!
For more tips for travelling London on a budget, our Ballin' On A Budget: London Guide has all the bases covered.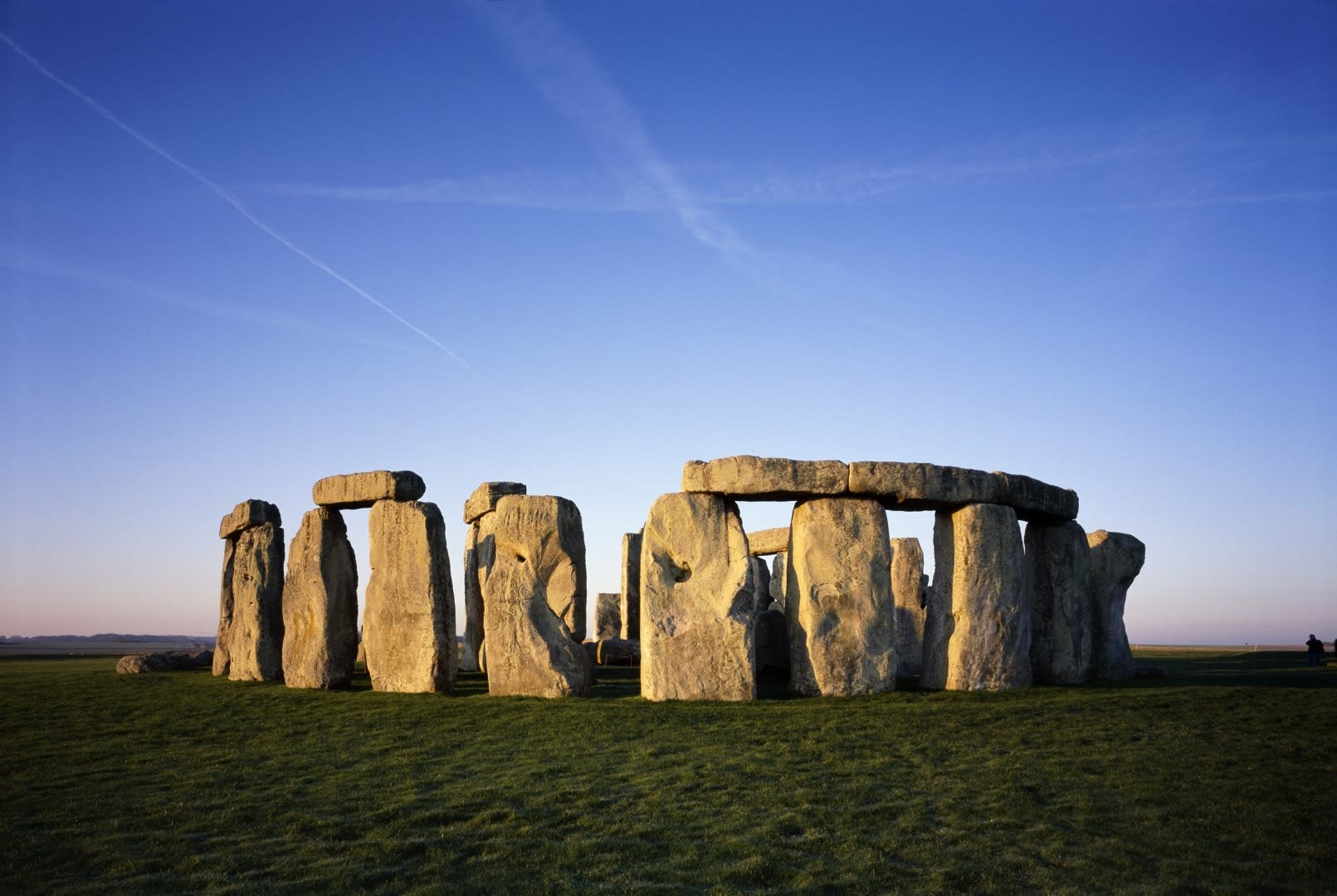 For a change of scenery, London has lots of options for day tours away from the city. Stonehenge, Windsor Castle and Bath make for a trifecta of stunning sights. Starting in London with the impressive architecture of Windsor Castle, the tour takes you out to the Wiltshire countryside to the UNESCO World Heritage Site of Stonehenge, and then to the charming Georgian town of Bath.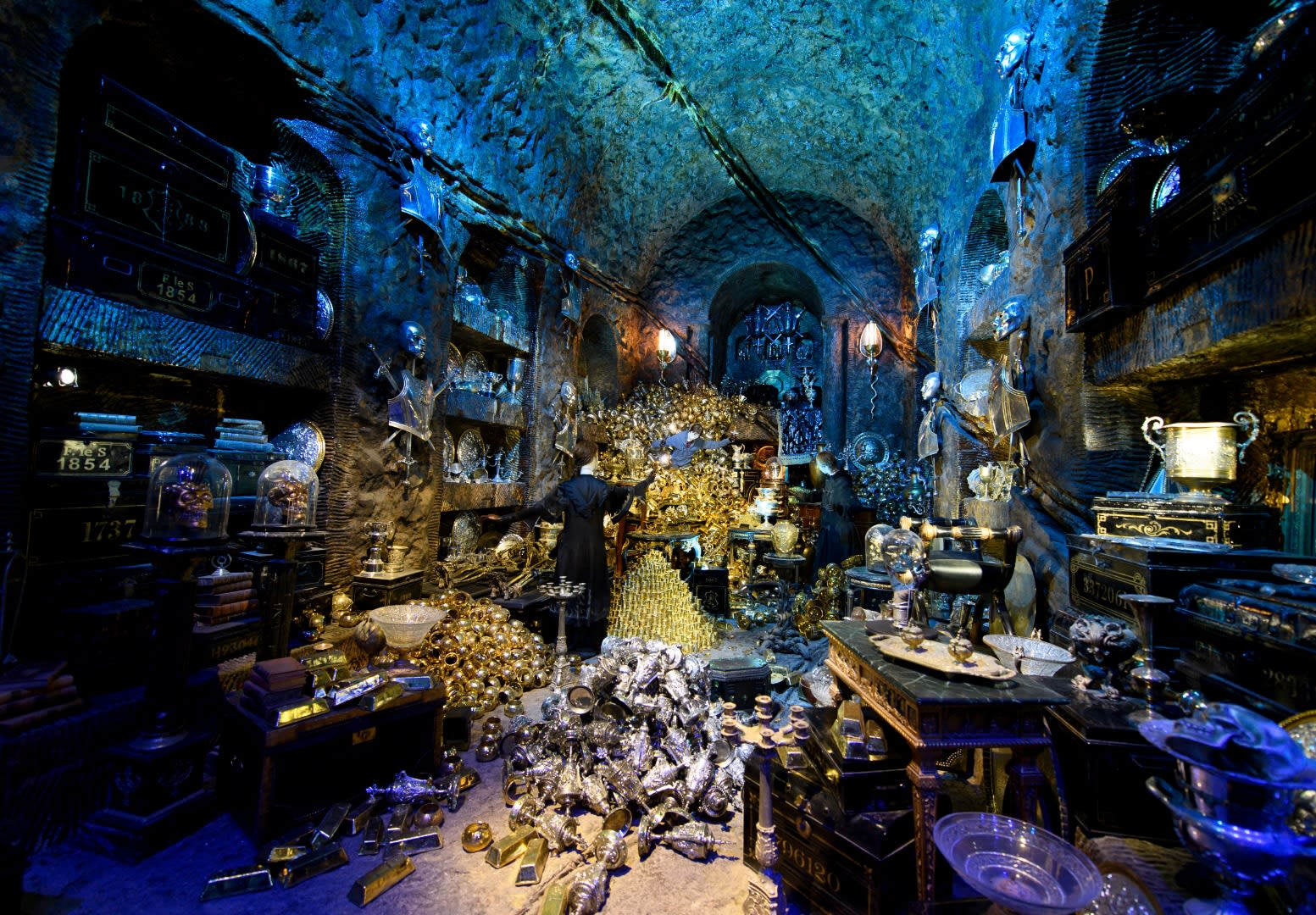 Whisk away to the Warner Bros. Studio London an hour away from London, for a tour of the Wizarding World of Harry Potter! From the iconic Platform ¾ to the grand, fully-furnished Great Hall, it'll be a magical adventure you won't forget. Plus, we'll get you round-trip train tickets so that your transport is all settled.
London Must-Haves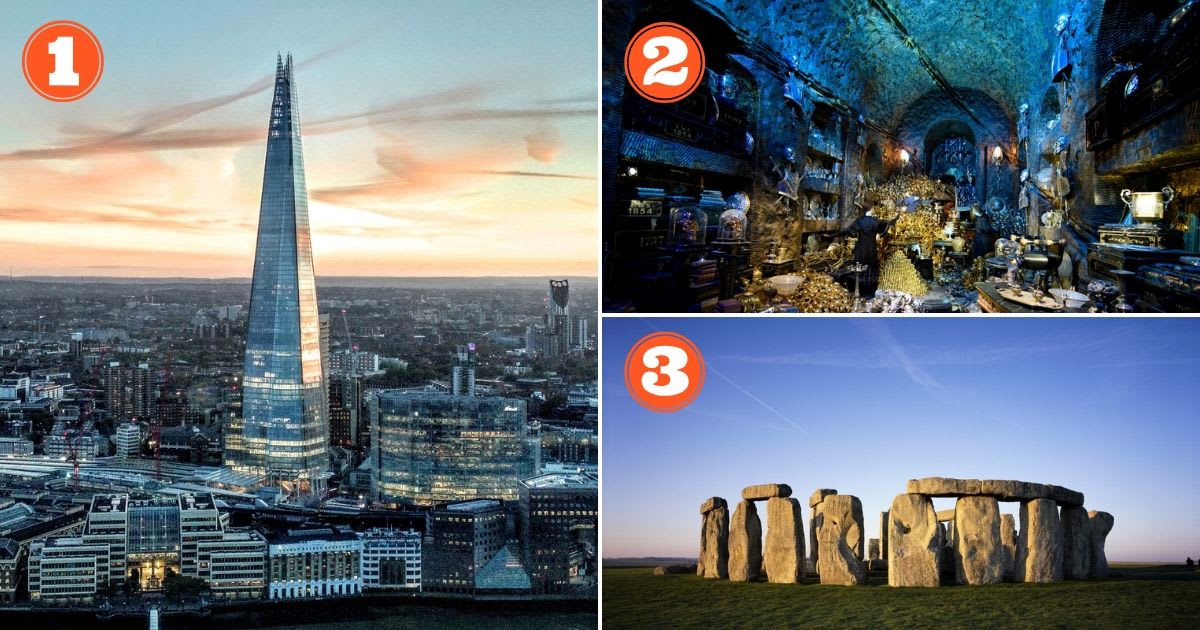 #1: London Pass – With one-time entry to over 80 iconic sites and attractions, unlimited Hop-On Hop-Off Bus rides and more, this pass has got all your sightseeing needs covered!
#2: Warner Bros. Studio Tour London: The Making of Harry Potter – Just an hour away from London, you'll be able to live out your Wizarding World dreams at the Harry Potter Warner Brothers Studio Tour.
#3: Stonehenge, Windsor Castle & Bath Day Trip – Take this day trip to see a different side of London, away from the bustling city and crowds.
2. Queensland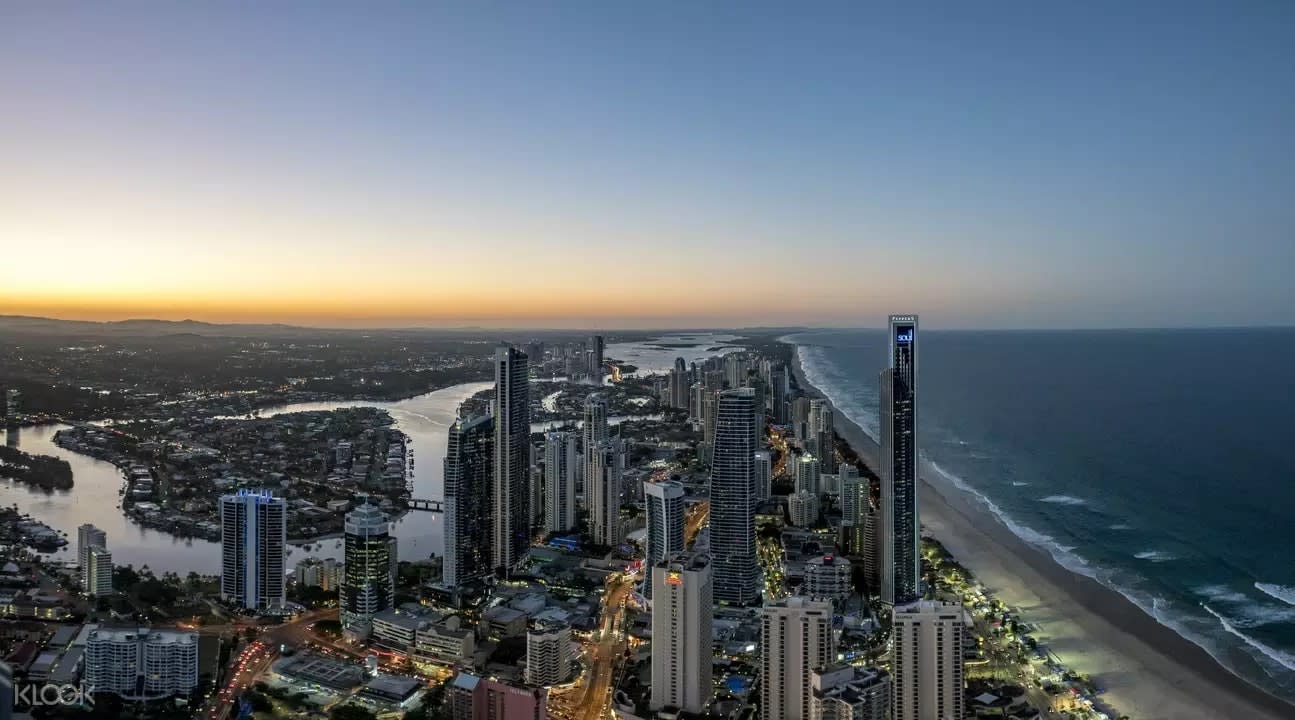 Even as the winter season starts, the north-eastern state of Queensland remains pleasant and warm all month long! Encompassing cities such as Brisbane, the Gold Coast and the Sunshine Coast, you'll have your pick of beaches, cities, food spots and natural wonders to explore.
Check out our Australia Grad Trip 101 Guide for all your Australia pre-trip essentials!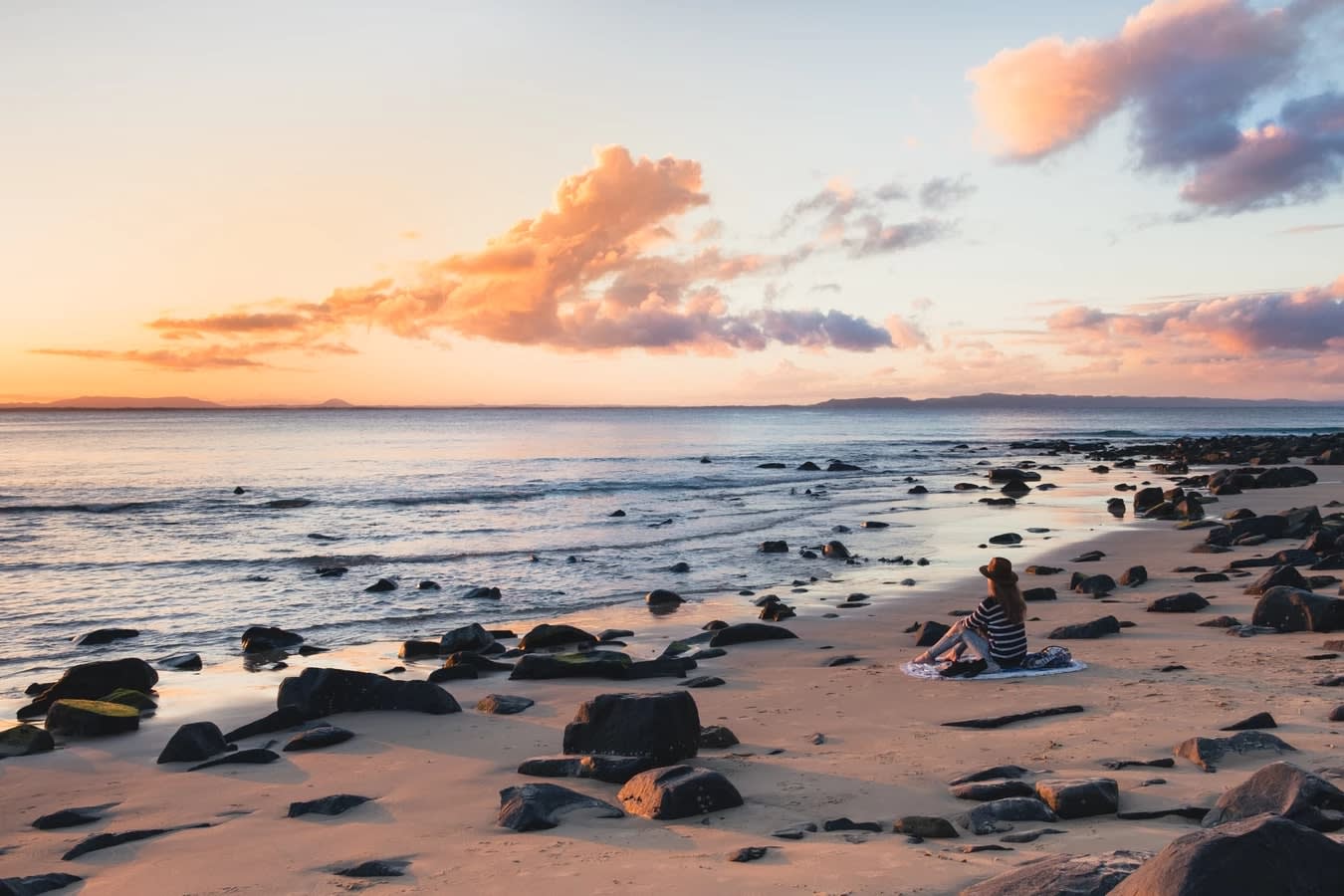 Don't miss out on the chance for a Queensland road trip. The Sunshine State has over 7,000km of coastline that takes you through the different cities and small towns in between. For first timers planning a Queensland road trip, our Gold Coast to Sunshine Coast Guide will have you all covered, from car rental tips to destination inspiration!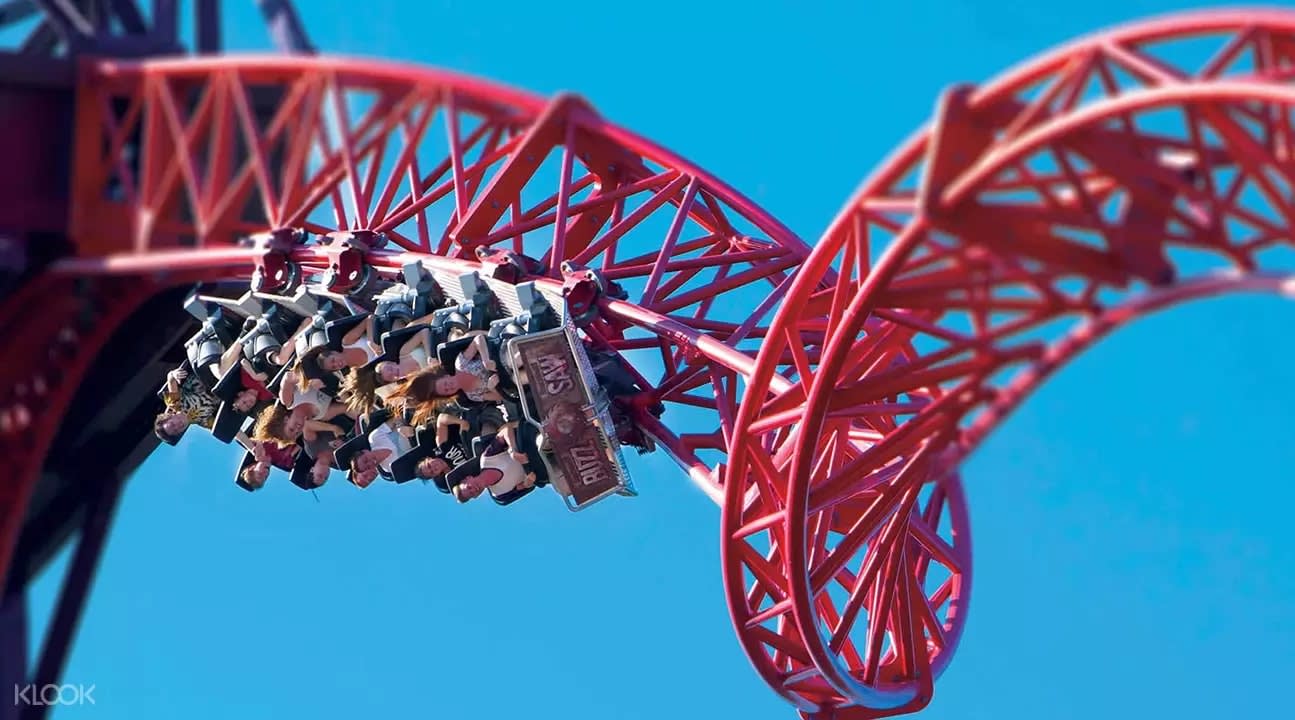 The Gold Coast is a true theme park haven, with Warner Brothers MovieWorld, Seaworld, Dreamworld, Wet'n'Wild and even more all situated in this city. If you're a theme park junkie, make the most of your time in the Gold Coast with a theme park hop! Get a Gold Coast Theme Park Ticket Combo and maximise your days there.
For the perfect mix of city and nature, take a few days to explore Queensland's capital, Brisbane. Besides shopping, sightseeing and restaurant-hopping, Brisbane offers awesome opportunities for getting up close with Australia's wildlife too!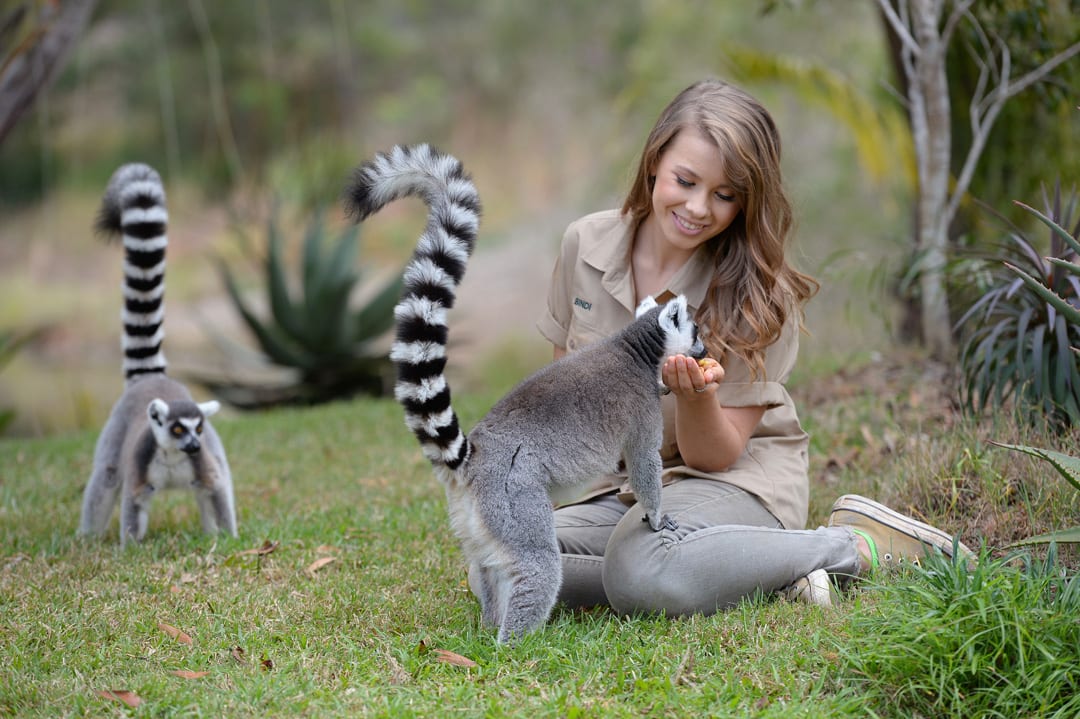 Take a trip just beyond the city to Lone Pine Koala Sanctuary to see koalas, platypuses and echidnas. Head out even further to Sunshine Coast's world-renowned Australia Zoo that's run by the Irwin family till this day, in continuation of Crocodile Hunter Steve Irwin's animal conservation legacy.
Queensland Must-Haves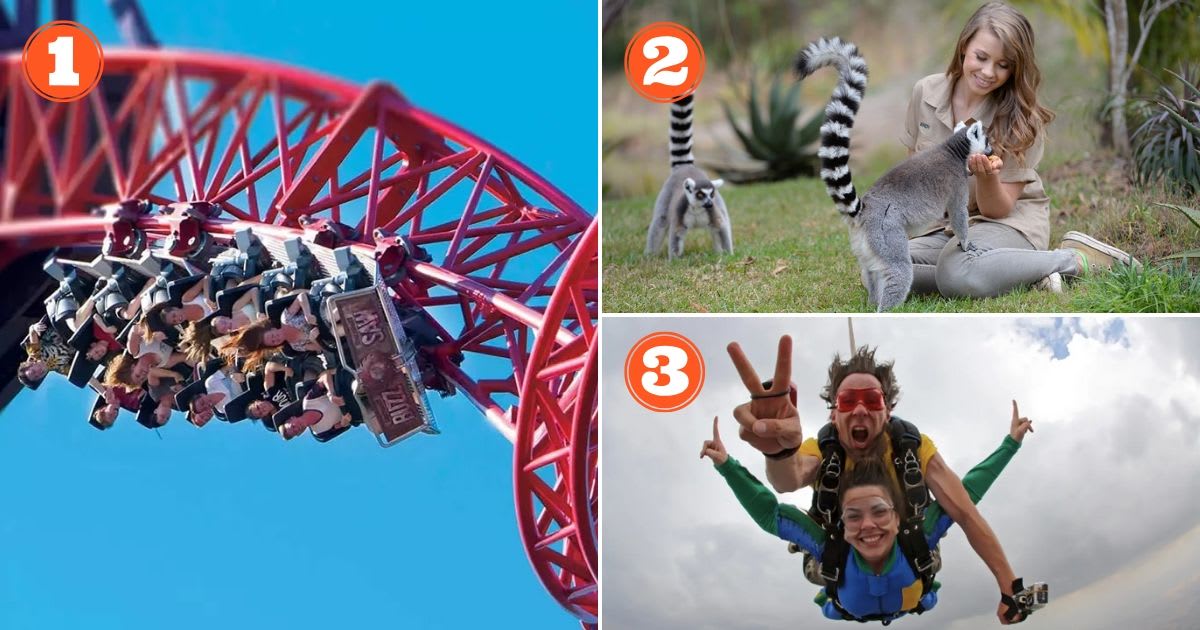 #1: Gold Coast Theme Parks Combo – If you're planning to see SeaWorld, MovieWorld, Wet'n'Wild or Paradise Country, get two or more of these Gold Coast theme parks in a combo for a lower price!
#2: Australia Zoo – Don't miss this chance to see over 1,200 creatures at the Sunshine Coast's Australia Zoo.
#3: Skydive Brisbane – Check skydiving off your bucket list with an unforgettable freefall experience from 15,000 feet up in the sky!
3. Kyoto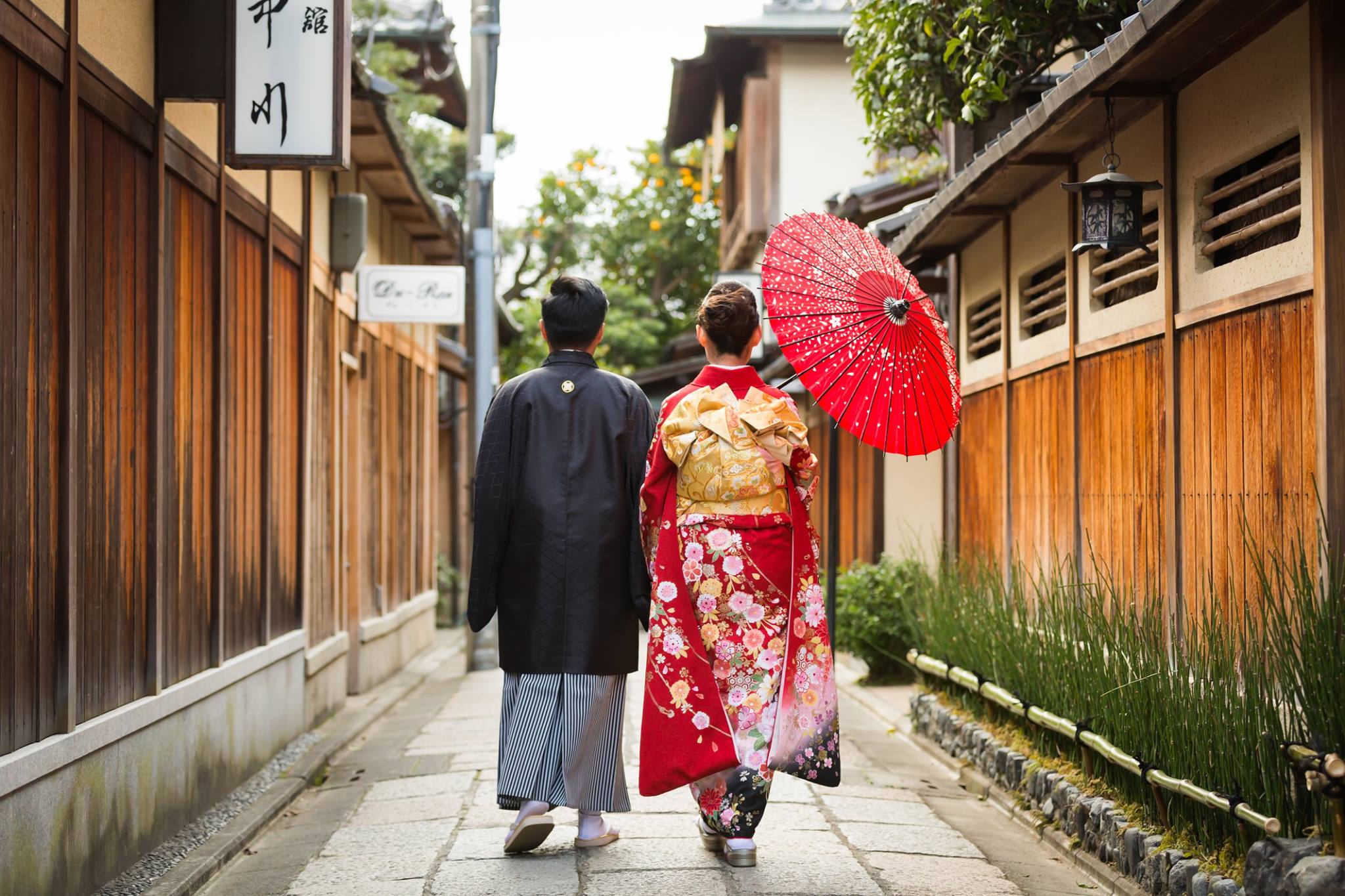 The start of summer is one of the best times to visit Kyoto. The crowds from cherry blossom mania have left, the mid-summer rains have yet to descend, and the days are warm without being sweltering hot.
Beyond being a nature lover's dream come true, Kyoto is also Japan's cultural capital, with the ancient shrines and temples that dot the region.
Before you get to the nature and sights, start your morning with a trip to the bustling Nishiki Market, a traditional Japanese market with over a hundred shops selling fresh seafood, seasonal produce and cookware.
You'll be spoilt for choice amidst the different stalls selling all kinds of fresh food and handmade snacks to go – look out for packaged food souvenirs to take back home too! Take a Kyoto Nishiki Market and Teramachi Street Tour for a deeper dive into two of Kyoto's iconic retail hubs.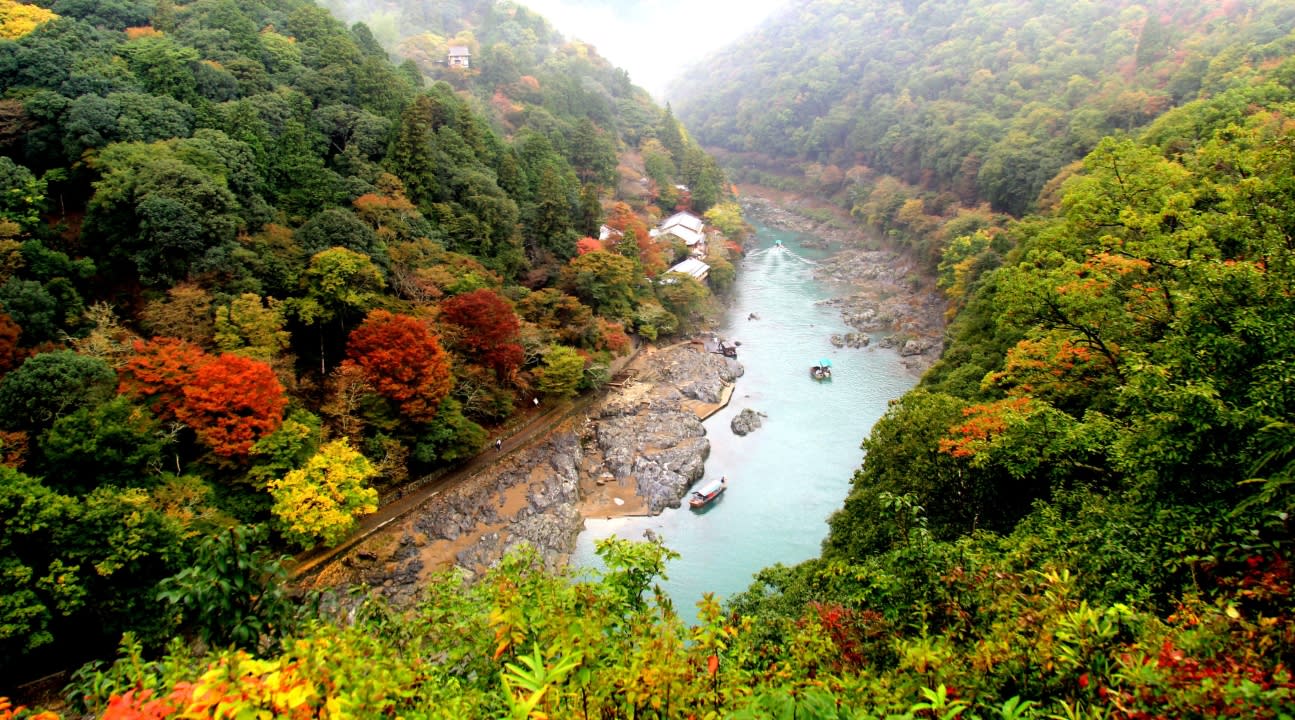 When in Kyoto, the scenic Arashiyama district is a must-visit, for its pristine natural beauty and old-world charm. Embark on an adventure through the tranquil Sagano Bamboo Forest, before stopping by the Tenryuji Temple for its sprawling gardens and breathtaking views of Kyoto.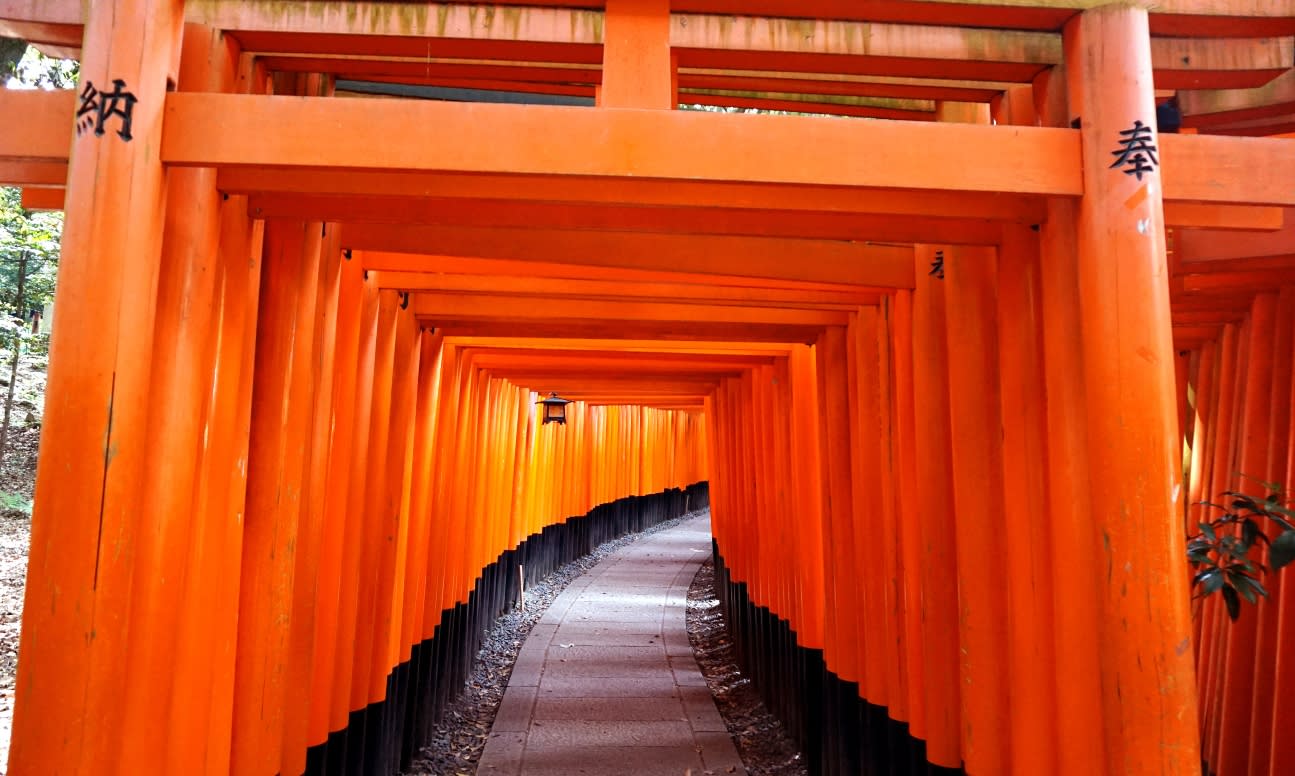 The Kinkaku-ji (Golden Pavilion) in the northern Kyoto is truly a sight to behold, with its gold leaf-gilded exterior and surrounding crystal-clear pond. And of course, you can't leave out the Fushimi Inari Shrine and the thousands of torii gates that lead you to its grounds.
Book an Arashiyama, Kinkakuji and Fushimi Inari Shrine Tour to conquer all of these iconic Kyoto sights in one day!
Kyoto Must-Haves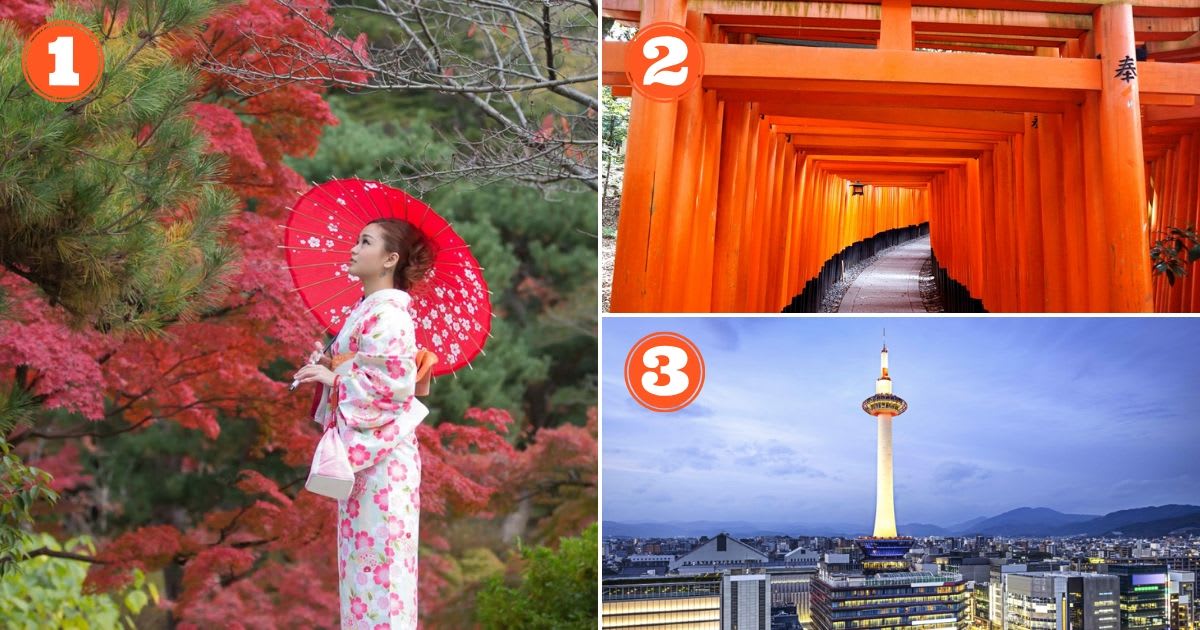 #1: One Day Kyoto Kimono Rental – When in Kyoto, do as the Japanese do – it's not everyday that you get to roam the historic streets of Kyoto in a traditional kimono!
#2: Arashiyama, Kinkakuji Temple and Fushimi Inari Shrine Whole Day Tour – See the best of Kyoto's sights all in one day, transport included.
#3: Kyoto Tower Admission Ticket – Head to this iconic tower in the heart of central Kyoto for a panoramic view of the city's streets. You might even catch sight of Osaka in the distance on a clear day!
4. Phuket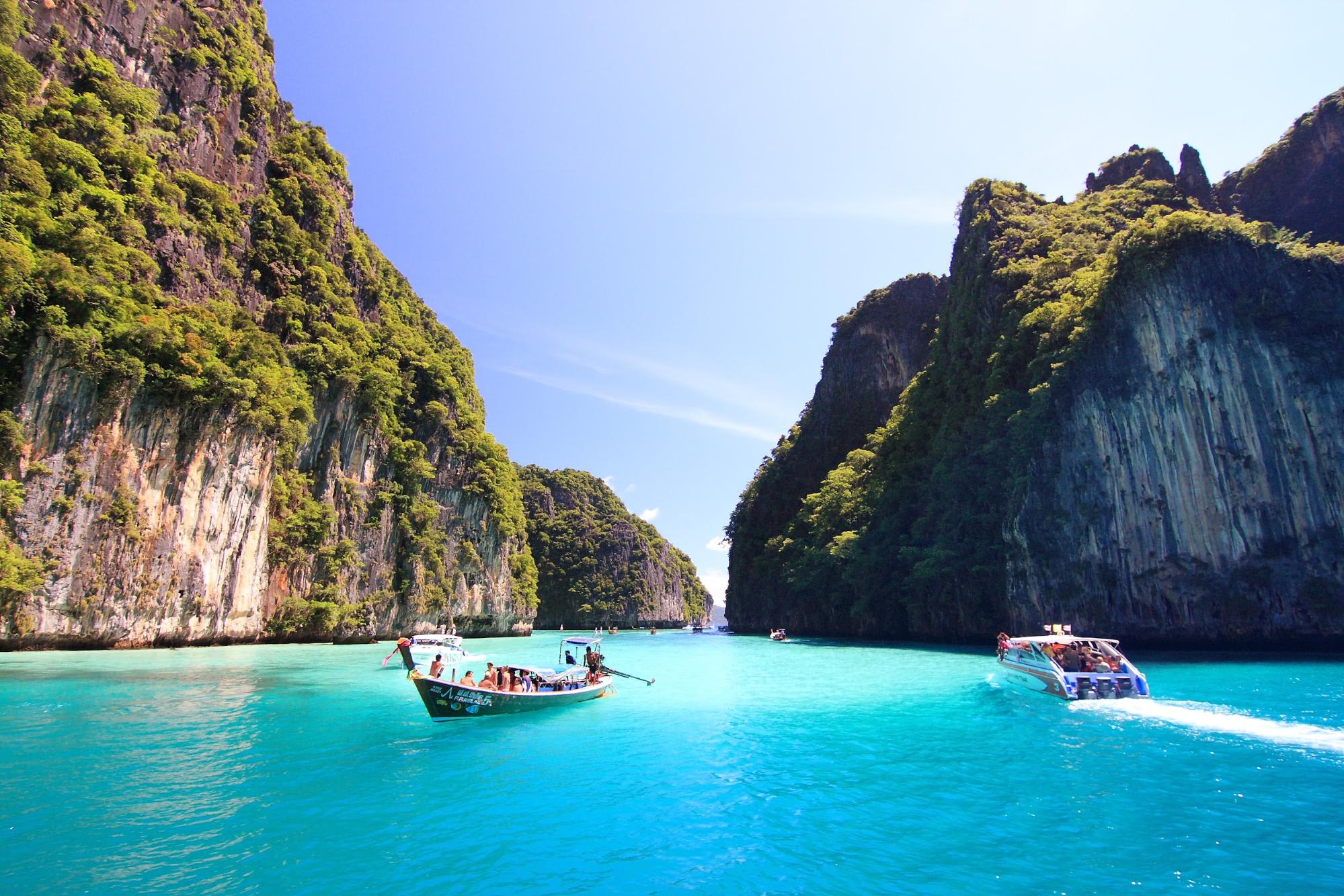 With white sandy beaches, stunning islands and lots of water activities to choose from, Phuket is perfect for a holiday that's equal parts chill and adventure. If you're planning on heading to Phuket, it's best to go before the end of the month – that's when the rainy season starts to pick up.
It can be difficult to navigate Phuket on your own – get a Phuket Private Car Charter to save on taxi fares and the stress of trying to navigate the streets yourself! If you need ideas on which places to go, our Phuket First-Timer Itinerary has plenty of inspiration for you.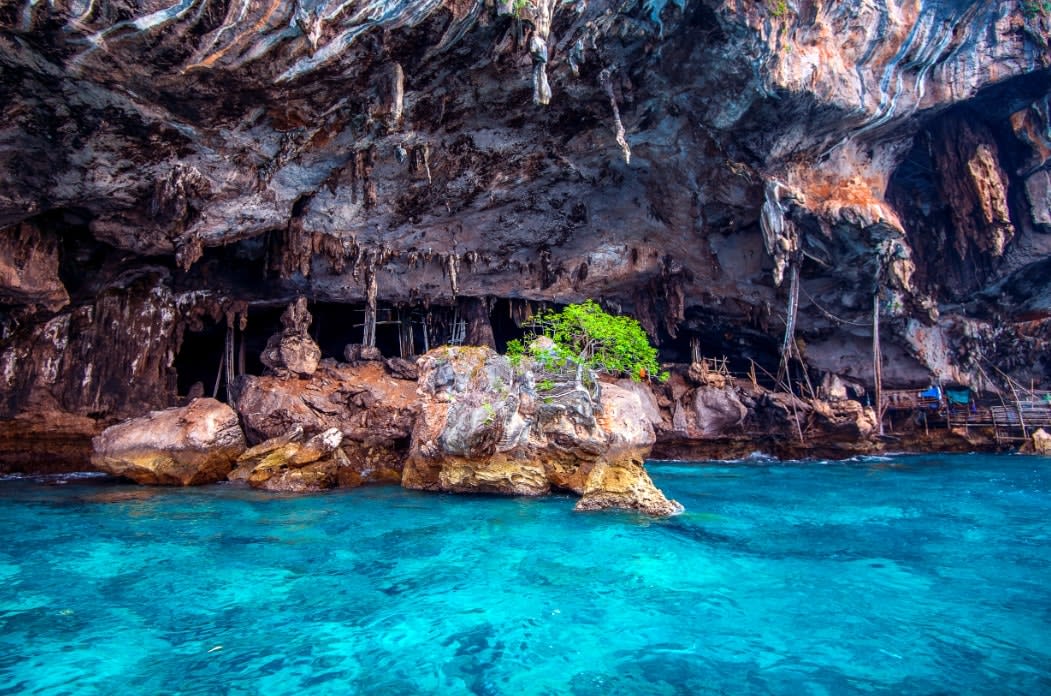 It's not quite a Phuket holiday without an adventure out to the surrounding islands. Discover the multi-coloured marine life and dramatic cliffs of Phi Phi Islands – the blue waters of Pileh Lagoon are perfect for snorkelling and splashing around, and the bustling Tonsai Bay has lots of spots for a midday meal.
Explore the best of Phi Phi Islands and the equally beautiful Maya Bay on a Speed Boat Tour that takes you around the region!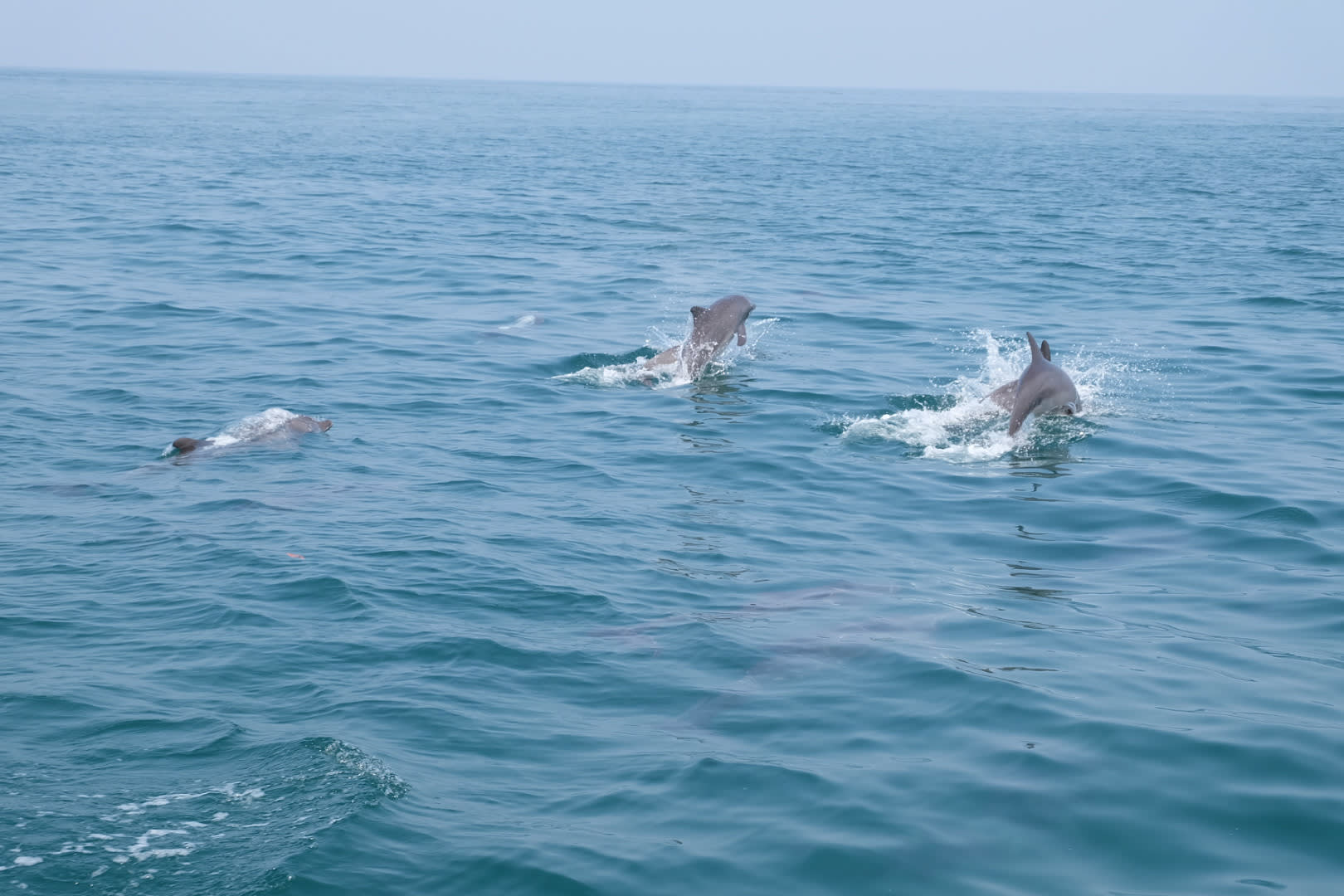 For another island-hopping route, head on a Maithon and Racha Island Catamaran Tour. These two stunning islands are a unique tropical experience that combines relaxation with adventure, from a snorkeling experience to see the marine life of Maithon Island to sunbathing on the powder-fine sands of Racha Island.
If you're lucky, you might see the majestic Maithon Island dolphins islands during your time there too!
Phuket Must-Haves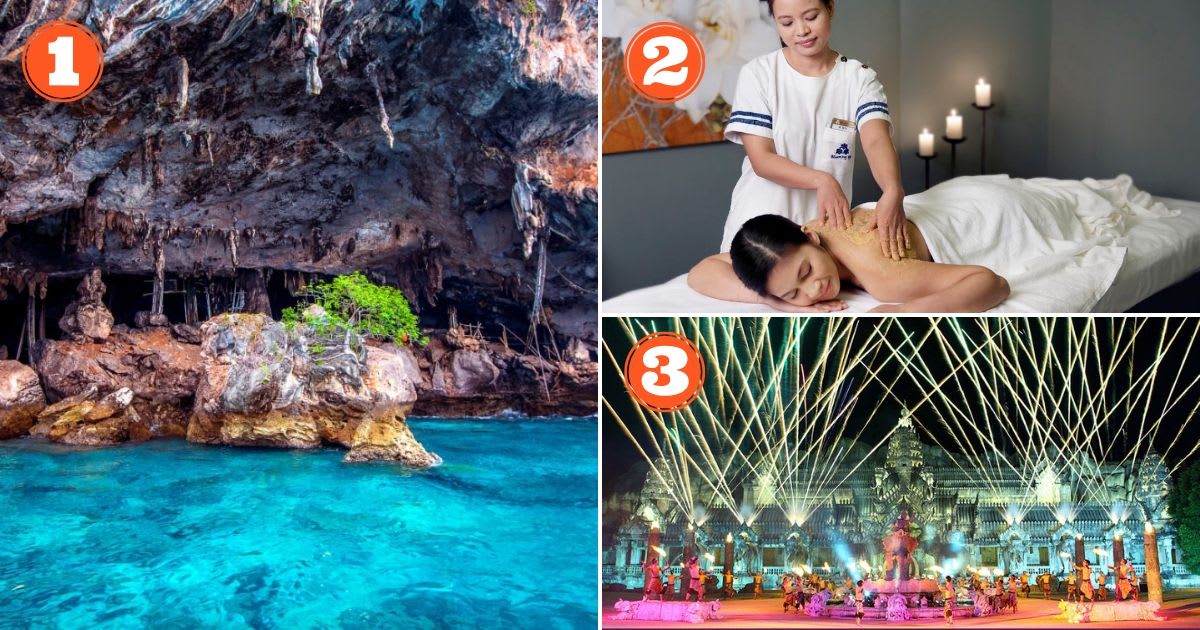 #1: Maya Bay and Koh Phi Phi Speedboat Tour – Explore Monkey Island, Mosquito Island and Pileh Cove on this speedboat tour that speeds you through the blue waters.
#2: Let's Relax Spa – One of the essential things to do in Phuket, treat yourself to a massage all the different treatments on offer.
#3: Phuket FantaSea – Inspired by Thailand's rich heritage, this sprawling festive complex comes complete with carnival village, a 4,000 seat restaurant serving all kinds of international cuisine and a breathtaking theatrical show!
– Klook June Promos –
1. Klook Summer Escape Sale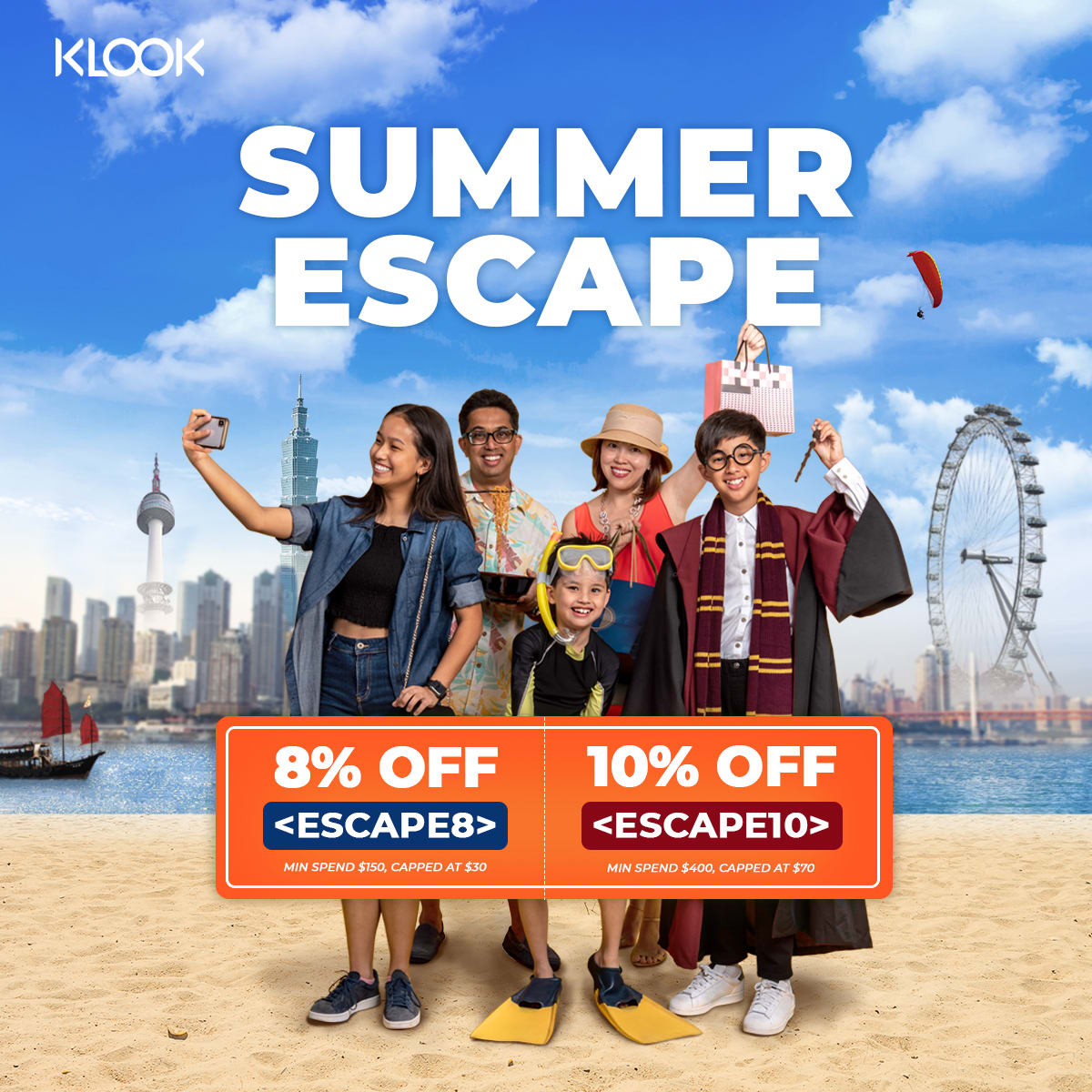 Summer's officially here, and June marks the last month for you to make full use of our Klook Summer Escape Sale if you haven't!
For a limited time only, Klook is offering up to $100 off your holiday activities and experiences with a minimum spend of $550. Enjoy 8% off your purchases on Klook with a minimum spend of $150, capped at $30 when you key in the promo code "ESCAPE8", and 10% off your purchases on Klook with a minimum spend of $400, capped at $70 when you key in the promo code "ESCAPE10".
The Summer Escape Sale runs from now till 30 June 2019, and is valid for one time use per user only. Head here to find out all the details on how you can maximise your summer holiday with this not-to-be-missed sale!
2. Klook Telegram Launch Promo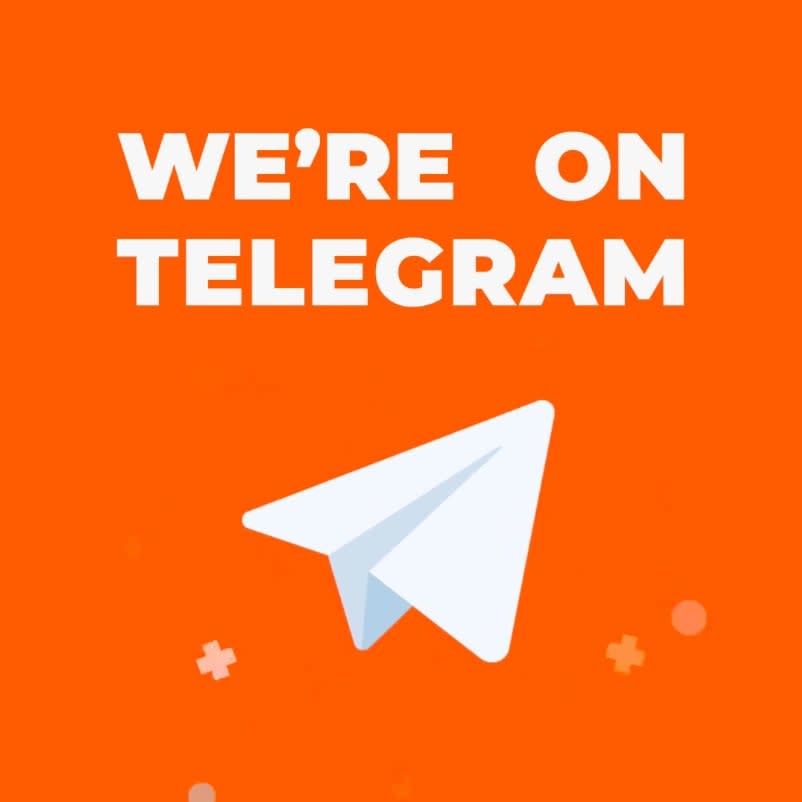 Klook is now on Telegram! Now, you can stay updated on all the latest travel tips, food deals, new destination pieces and Klook promos on the go.
Follow the [SG] Klook Travel Tips Telegram channel to get an exclusive promo just for our Telegram users!
3. Klook Weekly Weekend Flash Deals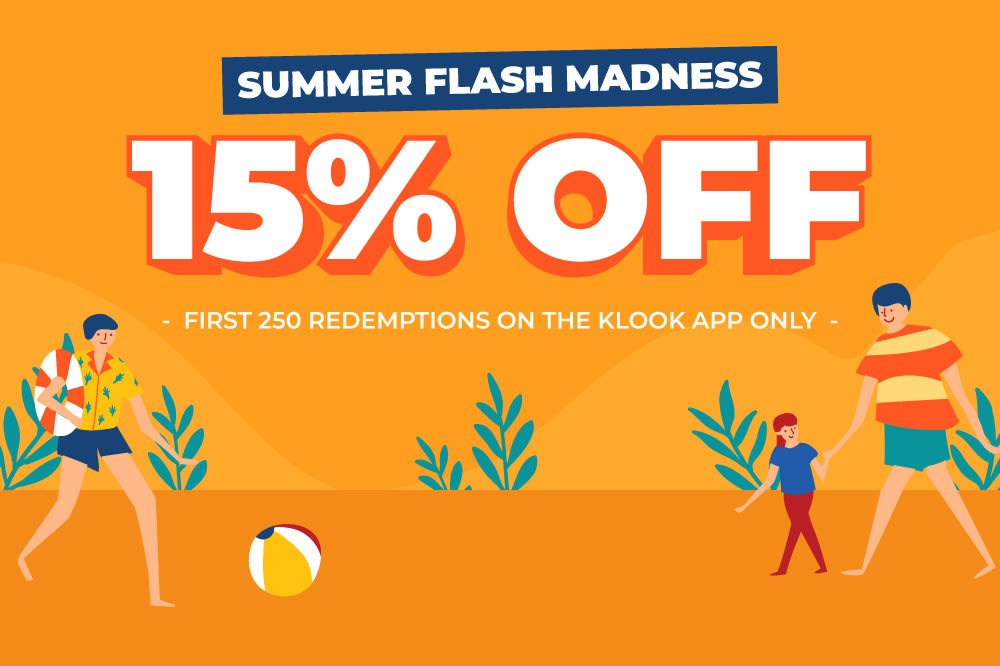 We're in the midst of our Weekly Weekend Flash Deal madness. But don't worry if you've missed the first two – look out for the upcoming Week 3 and Week 4 drops!
Follow our Facebook page to stay updated on all the details for scoring some big savings. Remember, it's fastest fingers first!
4. Europe Rail Point-To-Point Train Tickets Promo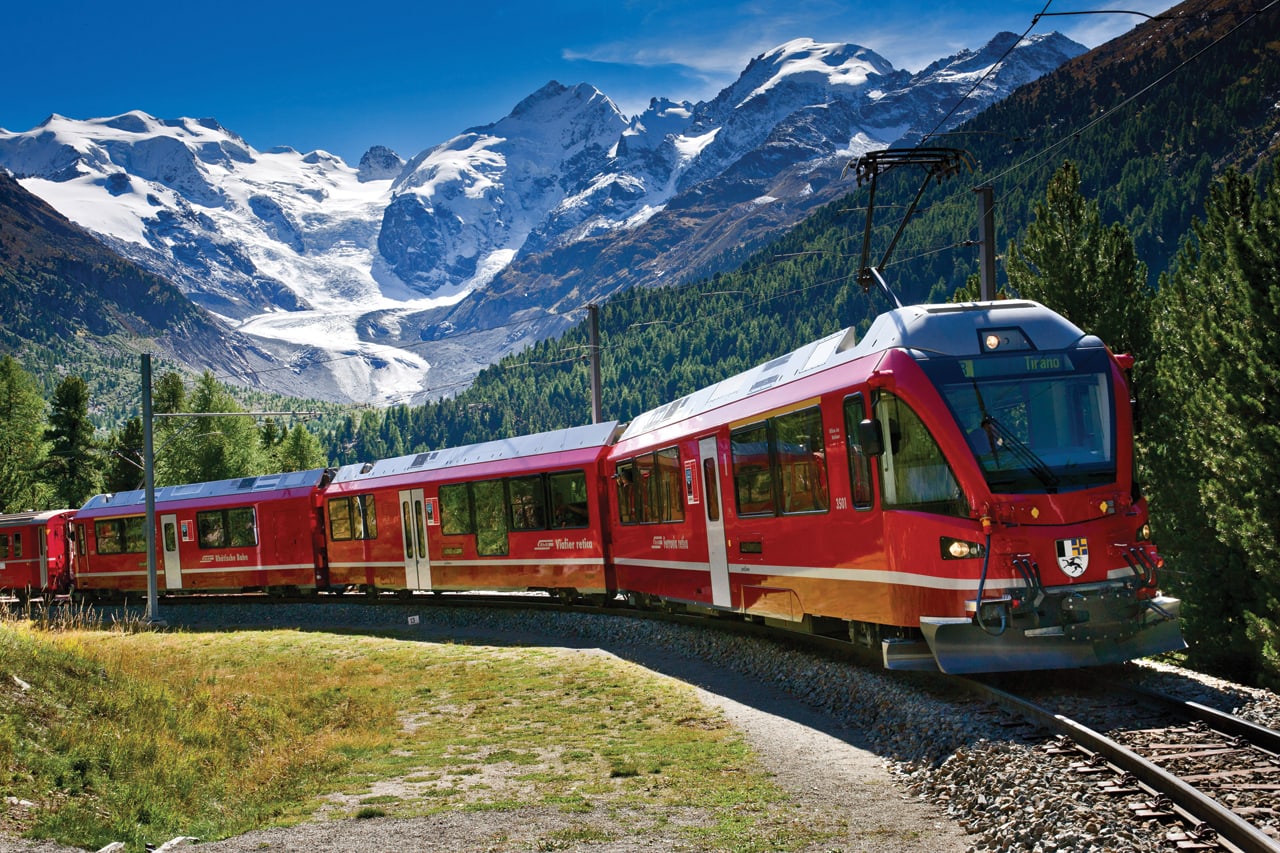 We've got some Europe Rail exclusive deals just for you! Head to our Europe Rail Train Ticket Deals page for more information on how you can get reduced fares if you purchase from now till 12 June.
Here's a #KlookTip for you: since the prices of Europe train ticket fluctuate, the earlier you book, the more chance you'll have of scoring lower fares!