Klook promo codes & events in December 2019
December 2019 isn't just the last month of the year, it's the last month of the DECADE! There's no better way to end off the year than with a smashing holiday! Are you ready?
Jet off to Shanghai Disneyland and live a day in the set of Frozen 2, unleash your adrenaline rush at Universal Studios Japan after the countdown party or enjoy a wholesome family day of winter activities at Gangwon-do. Not to mention, Christmas enthusiasts will love London for the best Christmas markets and mulled wine. That's not all! Read on to the end for exclusive promos and events happening in December!
Destination Spotlight: December
1. Shanghai, China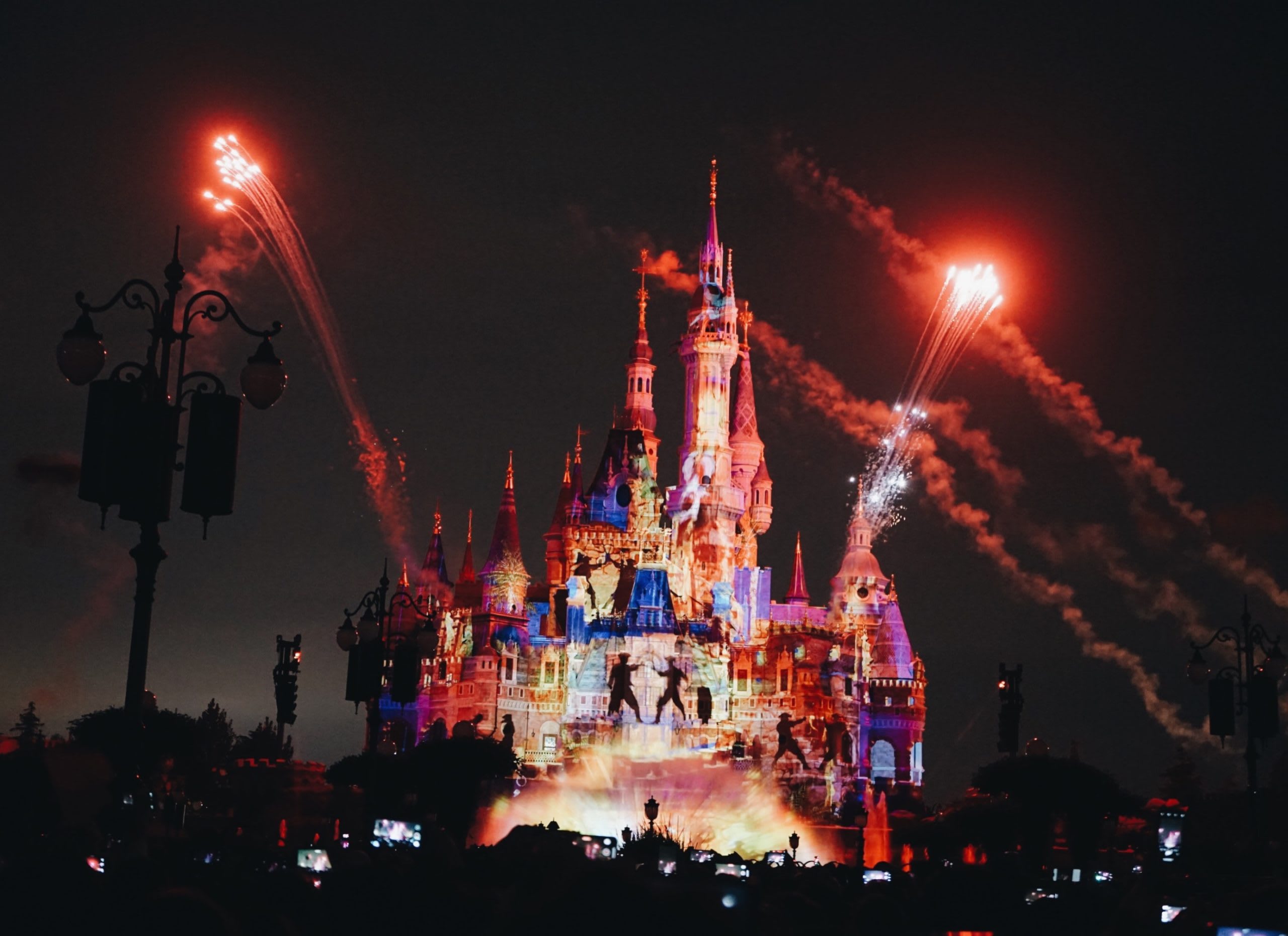 Frozen 2 has set waves in the cinemas, and Shanghai Disneyland is taking it to the next level. Clear your itinerary and head over to Mickey Avenue at 6 pm for a dazzling tree-light up! Elsa will be making a grand appearance, transforming Mickey Avenue into a literal winter wonderland – a gigantic snowfall to amp up the winter feels!
Make sure to catch these winter specials before 1 January 2020 along with an insiders guide to the attractions at Shanghai Disneyland!
save up to 10% off your shanghai disneyland admission ticket on klook!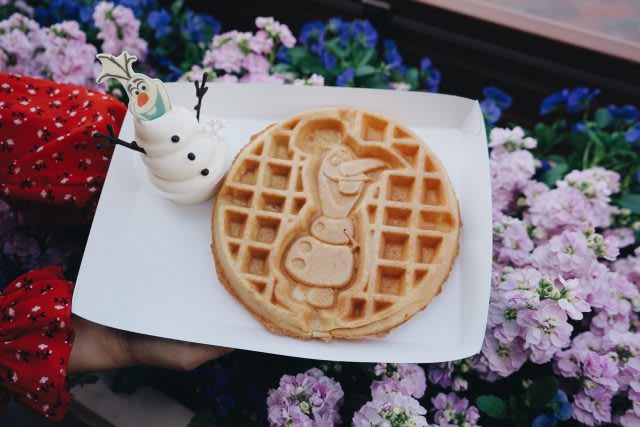 That's just the tip of the iceberg. Just nearby, Il Paperino at Mickey Avenue is here to sate your zest and cravings for all things Frozen. Featuring a crispy-buttery crunch, Olaf Waffle is one sweet treat paired with an Olaf-vanilla soft serve for that picturesque touch.
Maximize your Disney binge with up to 20% off your meals with the Shanghai Disneyland Meal Voucher. Also, check out how you can level up your IG-feed with 9 other foodporn-worthy food within the theme park!
Address: China, Shanghai Shi, Pudong, 川沙新镇, Huangzhao Rd, No. 310
Opening Hours: 8.30 am to 8.30 pm
Directions: take Subway Line 10 at Shanghai Hongqiao Airport to Shanghai Jiao Tong University Station. Transfer to Subway Line 11 to get to Shanghai Disney Station
save up to 20% off your shanghai disneyland meal voucher on klook!
Shanghai Must-Haves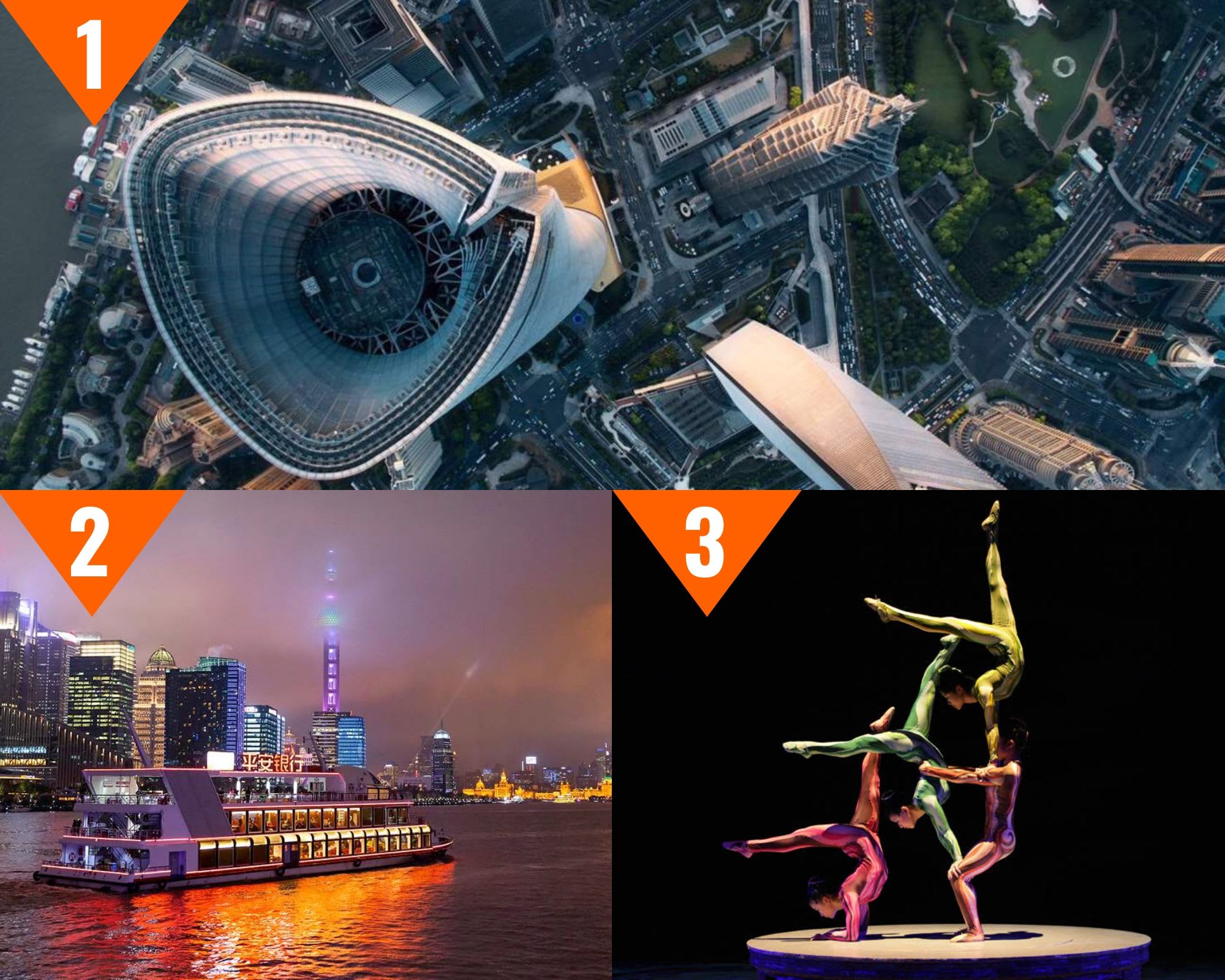 Huangpu River Cruise: Give your legs a break and hop on a luxurious cruise to Shanghai's old and new city landscapes and iconic attractions
Shanghai Tower 118th Floor Observation Deck: Make the climb to Shanghai's highest skyscraper for a breathtaking view from above. Day or night, the views here are unparalleled.
ERA Intersection of Time Acrobatic Show Ticket Shanghai: Earn an extra 2% rebate credits when you grab a seat at a multimillion show of dramatic acrobatic flips, heart-stopping stunts and a perfect mash of the old and new in Chinese culture.
2. Osaka, Japan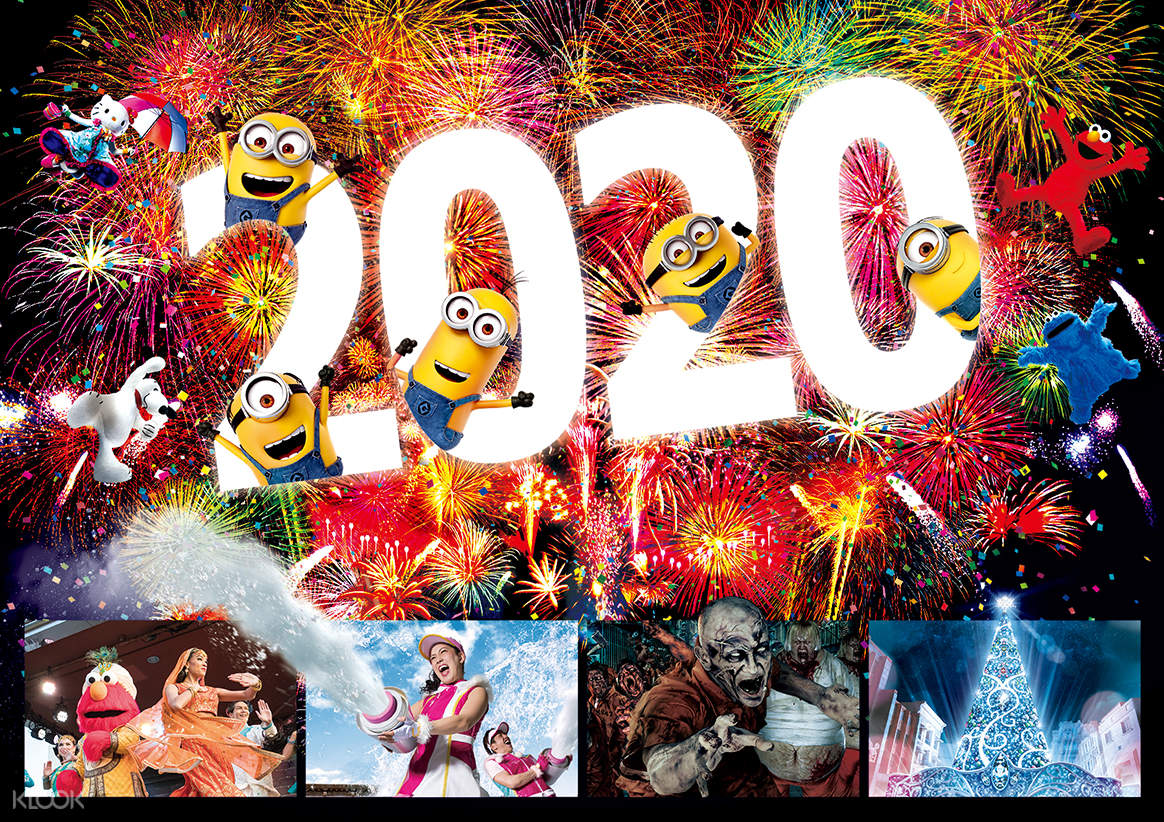 Gearing up for the biggest countdown party in the entirety of Japan, Universal Studios Japan Countdown Party will be kickstarting 2020 on 31 December 2019, 7 pm before ending it with a big bang on 1 January 2020, 2 am.
The theme park will open its doors until 9 pm on 1 January 2020, officially declaring a theme park binge for 26 hours straight! Of course, waste no time navigating within the theme park with insider tips and a step-by-step guide on how you can book your tickets on Klook!
Address: 2 Chome-1-33 Sakurajima, Konohana-ku, Osaka-shi, Osaka-fu, 554-0031
Opening Hours: 7:00pm on 31 Dec 2019 to 9:00pm on 1 Jan 2020
(Universal Countdown Party ends on 1 January 2020, 2 am)
Directions: From Namba, take Hanshin Namba Line to Nishikujo (4th stop) then transfer to JR Yumesaki Line and get off at Universal City Station
enjoy instant confirmation for universal studios japan countdown party 2020 on klook!
Osaka Must-Haves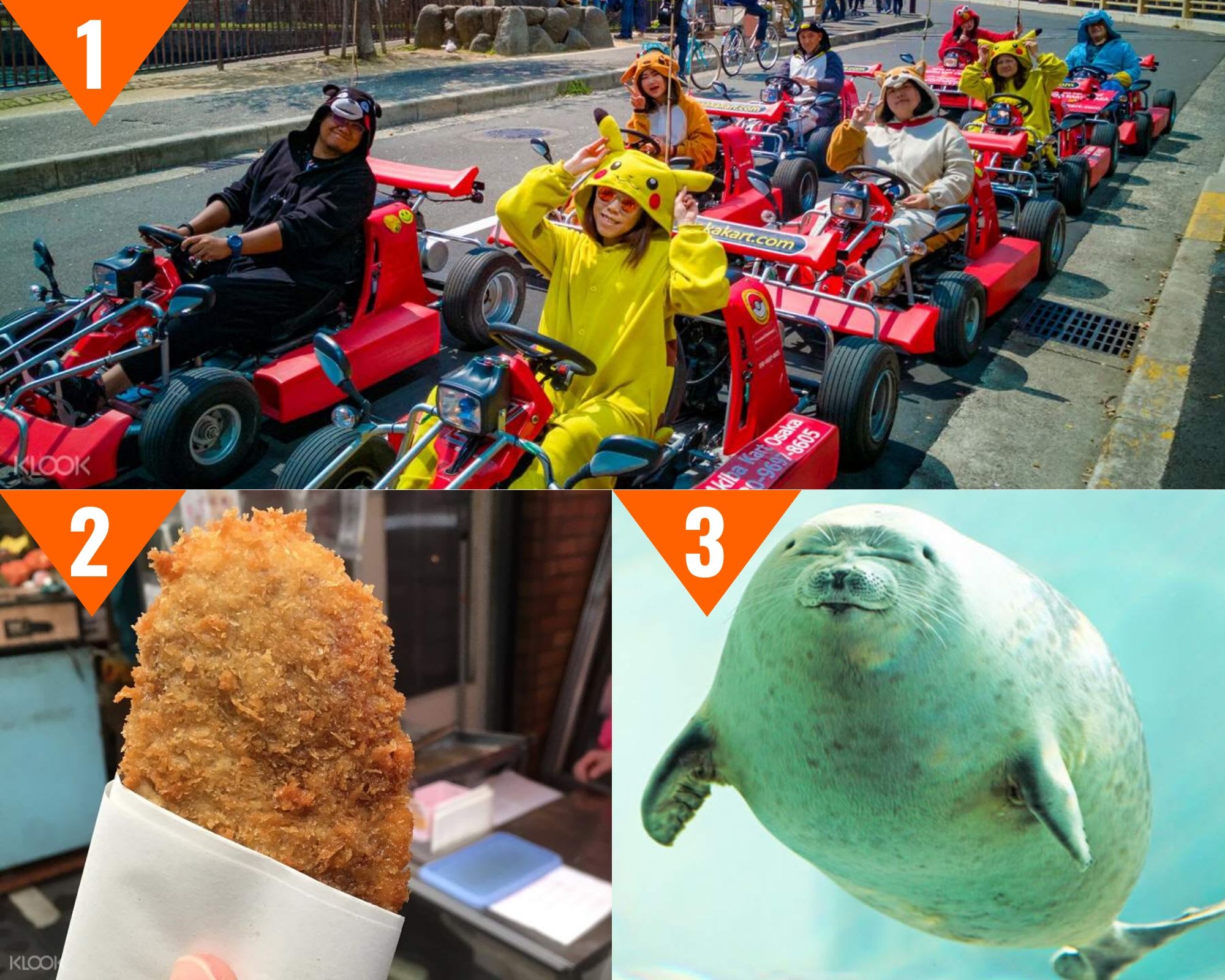 Street Go Kart Experience – Put on the cutest onesies and take a drive down Osaka's popular attractions! Whip out your cameras because you won't get this anywhere else other than in Japan.
Kuromon Market Food Walking Tour – Definitely a bucket list item for all foodies, here you can binge on authentic Japanese street food such as yakitori (chicken skewer), tako tamago (octopus stuffed with quail eggs), and more!
Osaka Aquarium Kaiyukan: Enter one of the biggest aquarium to date – get up close with a whale shark and visit the largest arctic zone for a selfie with seals!
3. Gangwon-do, South Korea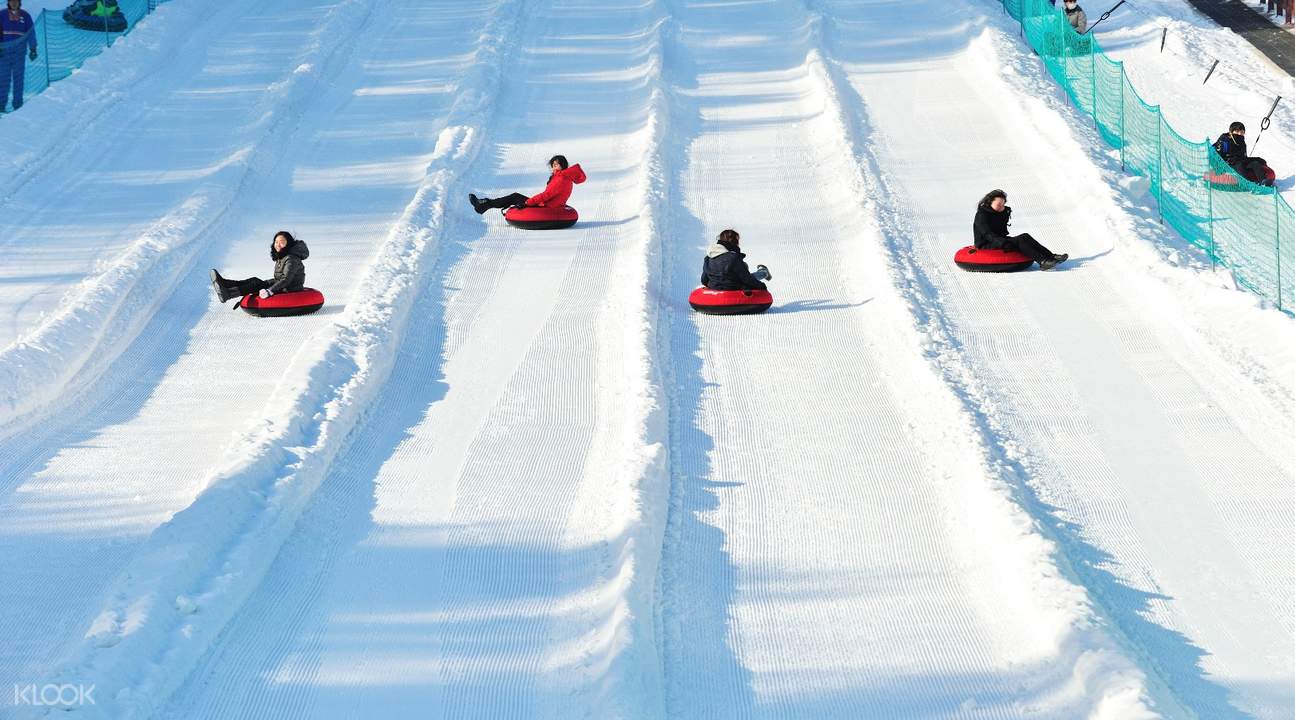 From now till 1 March 2020, whisk your loved ones into a Christmas Wonderland at Vivaldi Park Snowy Land! The popular winter resort has earned itself a family-friendly rep, offering sought-after winter classics like skiing, snowboarding, ice sledding, a gondola ride and even a relaxing dip in a Korean bathhouse!
Check out more winter activities during your winter vacation in South Korea or a 3D2N budget guide to Busan and Gangwon-do!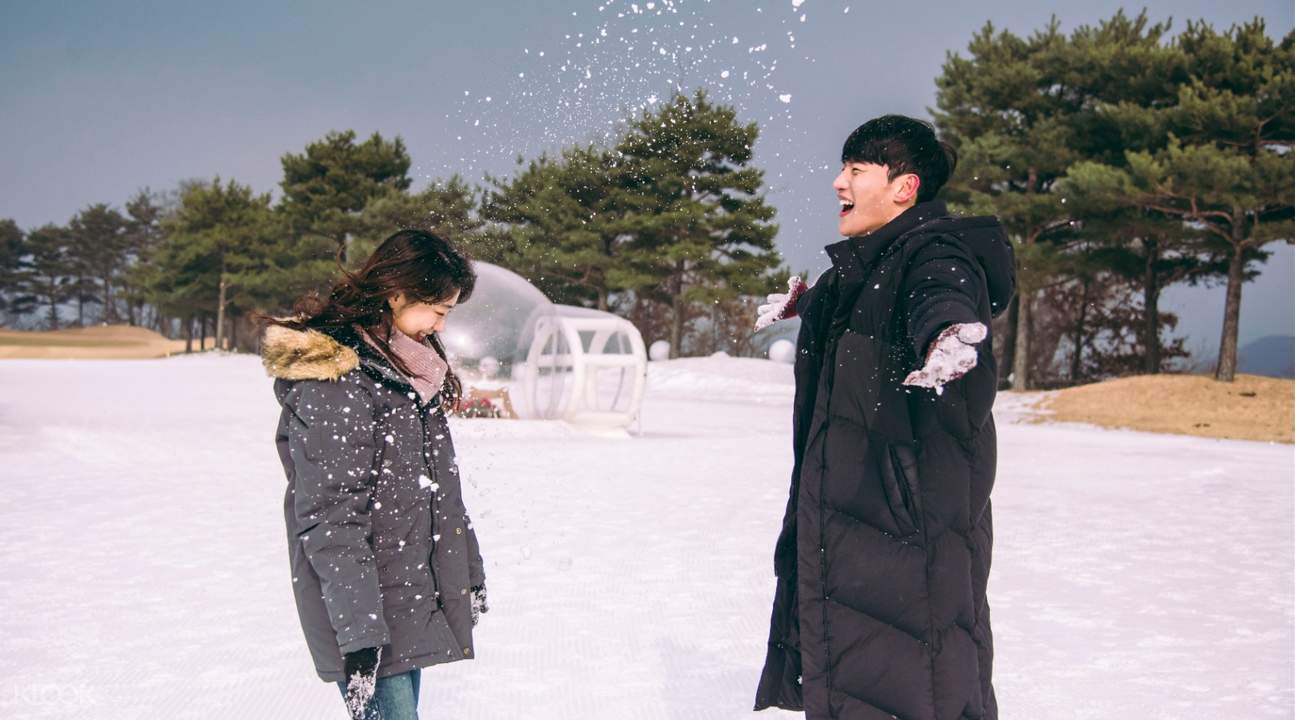 K-pop drama fanatics will also fall head over heels with the original filming set for ''Legend Of The Blue Sea' and "That Winter, and The Wind Blows'. If this is your first trip in the cold, Vivaldi Park Snowy Land will sate your K-drama fever and tick off your winter bucket list items.
#Klooktip: Maximize your time at Vivaldi Park Snowy Land with hassle-free roundtrip transfers to and from Seoul for just a fraction of the cost. Now, all there's left to do is suit up and have fun!
Meet-up Timing: 8 am
Meet-up Location: Hongik Univ. Station Exit 8 Starbucks
enjoy instant confirmation for [klook exclusive] vivaldi park snowyland and ski official tickets on klook!
Gangwon-do Must-Haves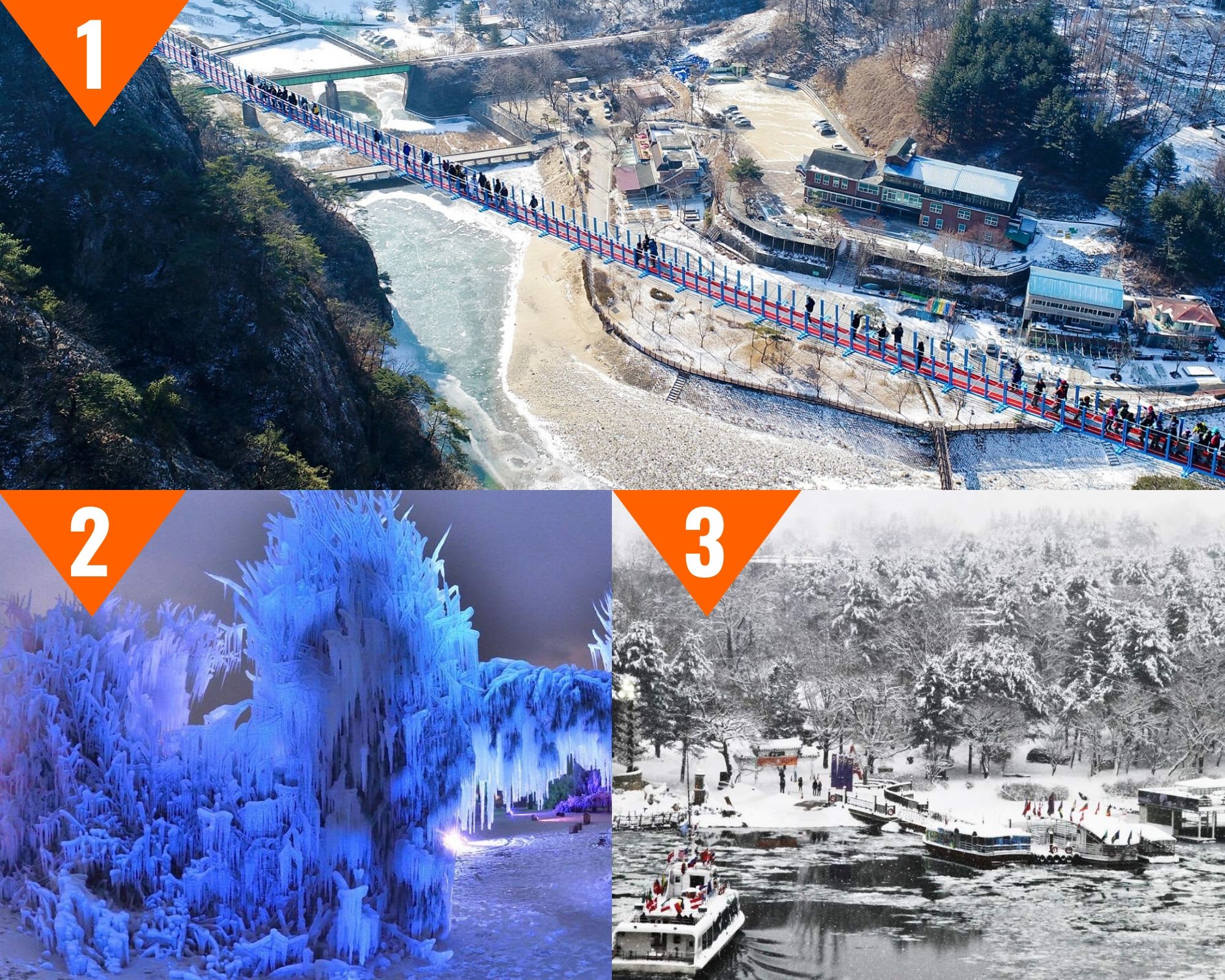 Wonju Suspension Bridge Full Day Tour from Seoul: Gather your guts and cross South Korea's longest suspension bridge!
Gangwon Ice Fishing and Snow Flake Tour from Seoul with a Snow Bus: Exclusively in Gangwon-do, ditch all hesitations and try your hands at ice-fishing as the locals do! End off the day with a major glow-up in at a winter illumination event.
Nami Island & Mt. Seorak Day Tour: Discover Gangwon-do's prime attraction – Nami Island, paired with a spectacular outdoor view of the snow-capped mountain: Seoraksan Mountain!
4. London, United Kingdom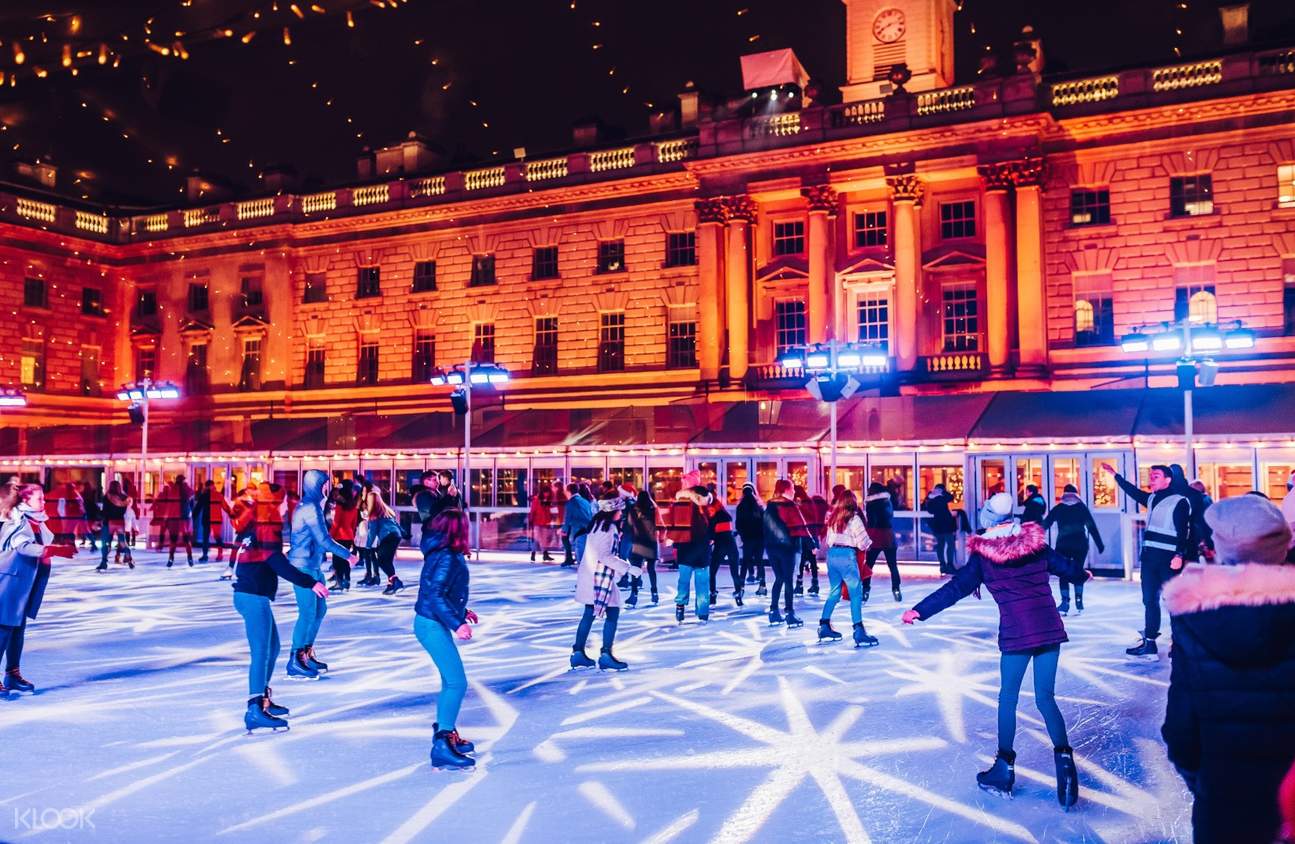 One of London's winter trademark in the name of Christmas, flex your skating skills at the ice rink at the Natural History Museum or Somerset House with Fortnum and Mason!
Both attractions will be decked in a brilliant display of lights and motifs, making the ice-skating experience extra glitzy. Needless to say, fish out your cameras and get snapping!
save up to 10% off natural history museum ice rink skating in london on klook!
enjoy instant confirmation for skate at somerset house with fortnum and mason on klook!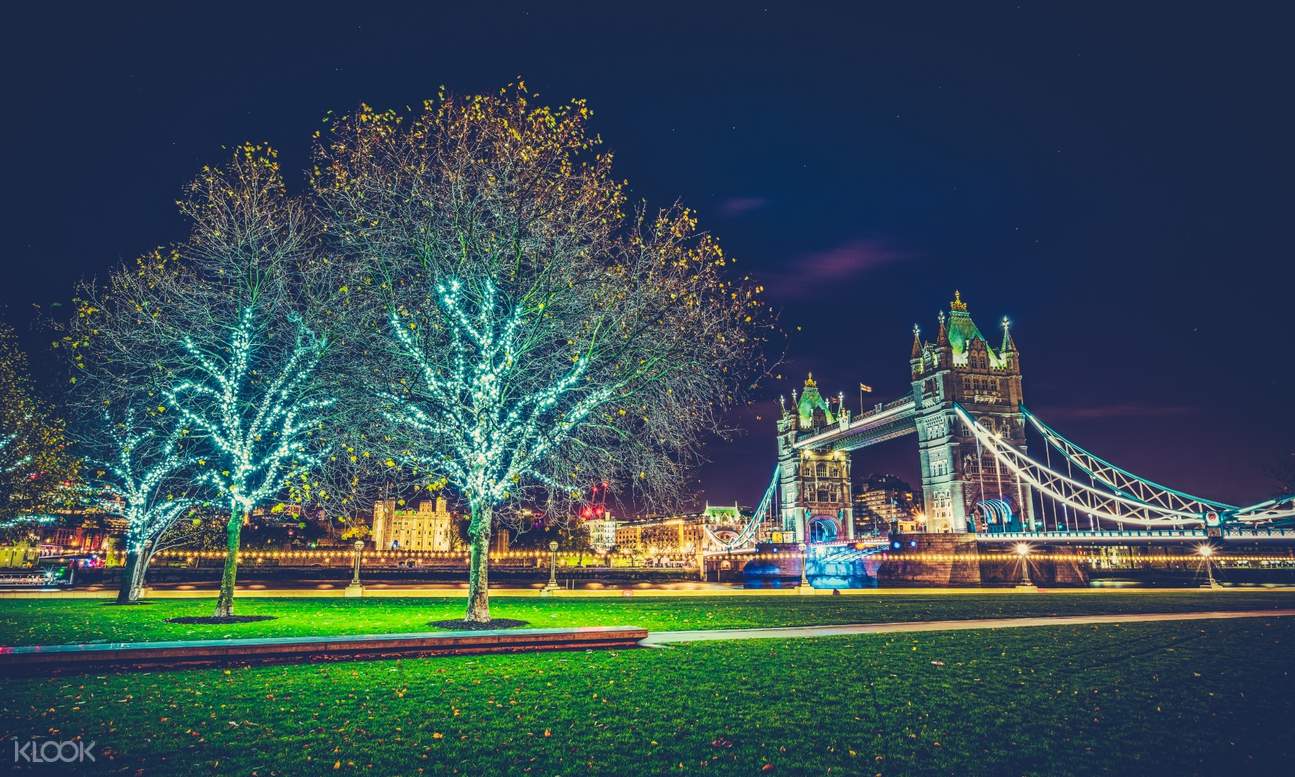 While London isn't as big of a player as Japan when it comes to winter festivals and illuminations, the English city is still a favorite travel destination during Christmas. Grab yourself a glass of mulled wine at one of Charles Dickens' go-to pubs or listen to Christmas classics like Santa from your local guide!
check out more christmas tours/activities in london on klook!
London Must-Haves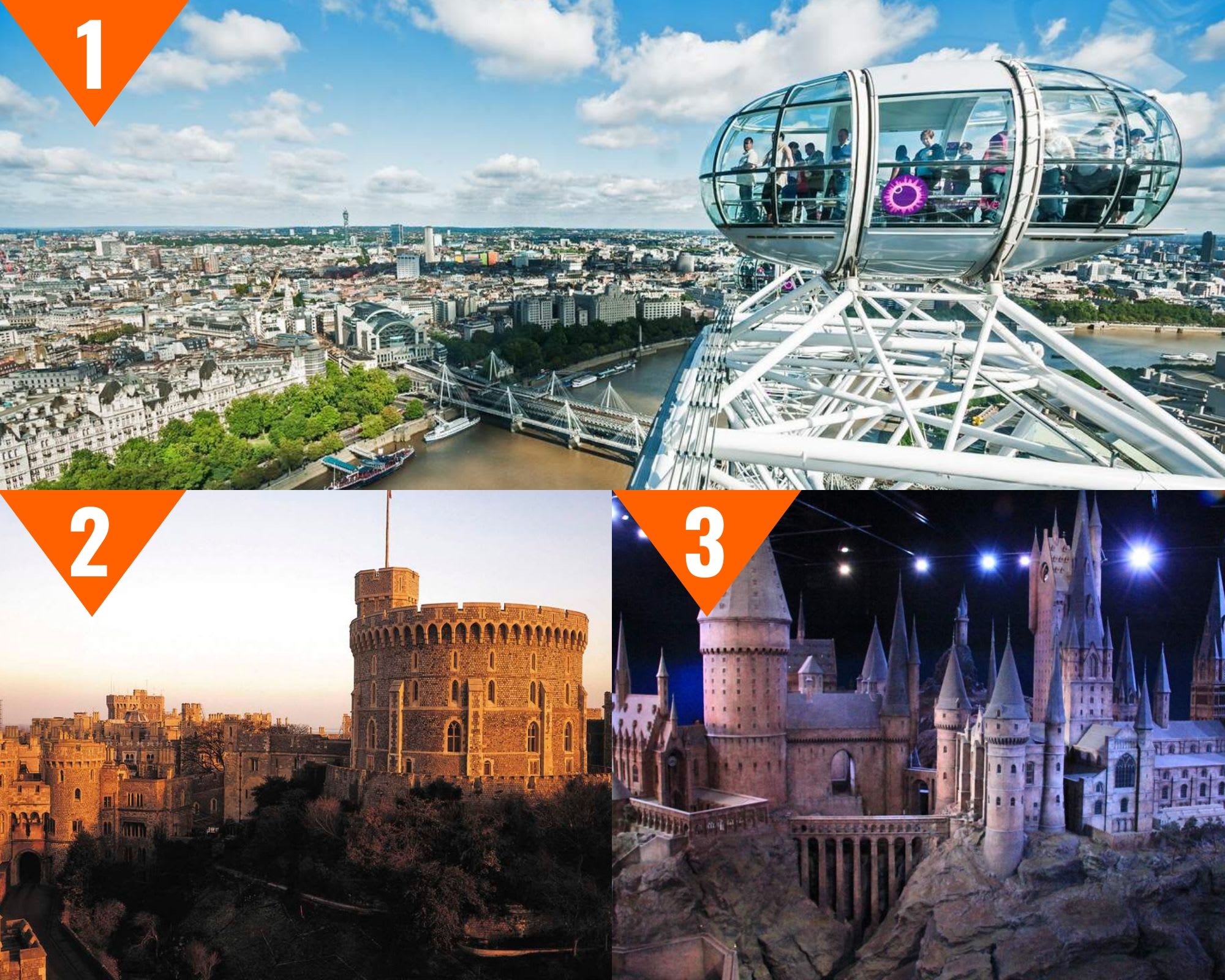 Stonehenge, Windsor Castle & Bath Day Trip: Transport back in time to England's prehistoric days of the Bronze age monument, visit the residence of Queen Elizabeth II and witness Rome's impressive reign at Bath!
Warner Bros. Studio Tour London – The Making of Harry Potter: If you've been a devoted Potterhead, there's nothing quite like witnessing Hogwarts' Grand Hall or the behind the scenes magic from the 2nd installment, Chamber of Secrets!
London Eye: For a fleeting 30 minutes, take in London's magnificent city landscapes as you spot the London Tower, St Paul's Cathedral and many more iconic sites.
Klook Events in December
1. Christmas Wonderland at Gardens by the Bay 2019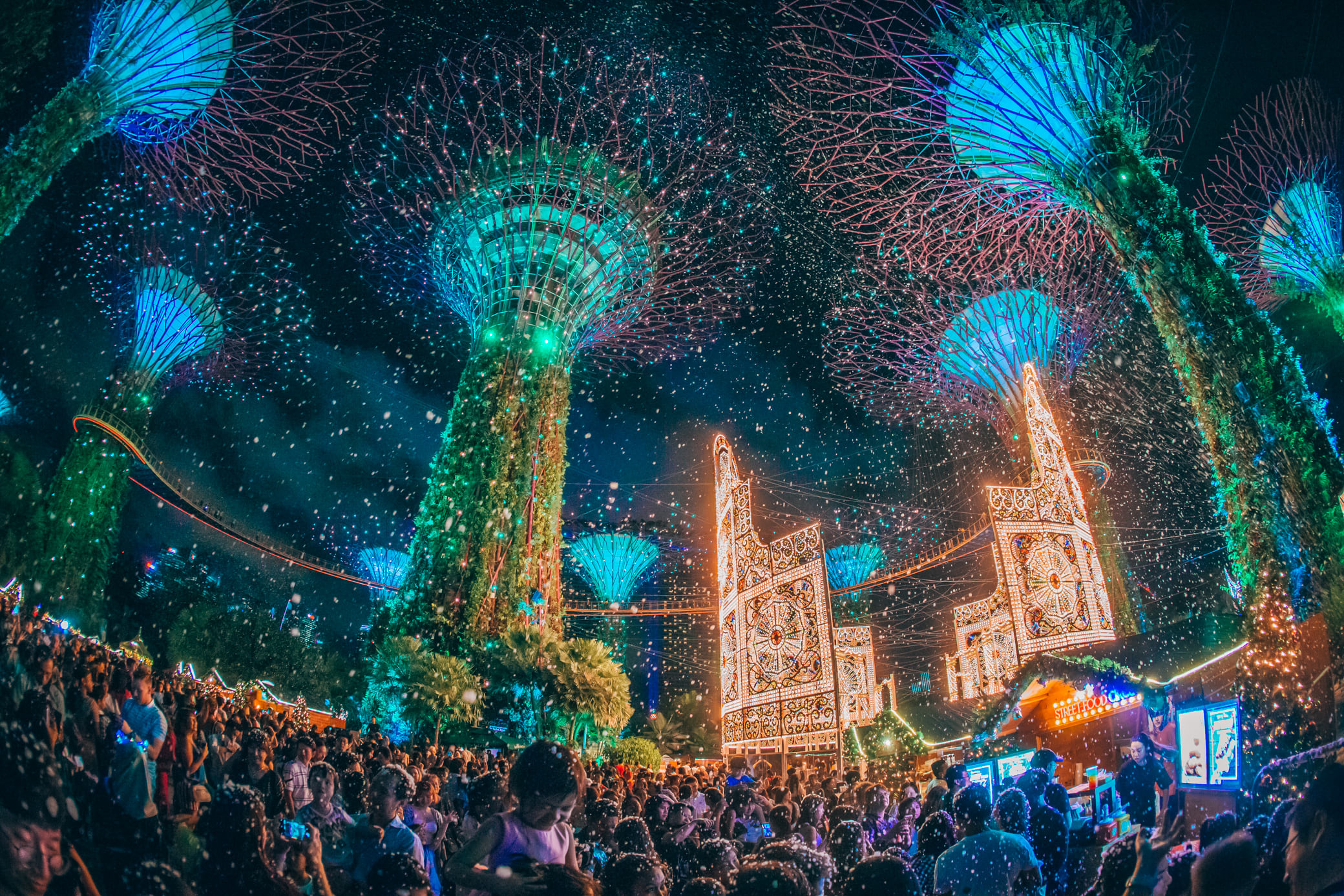 Definitely a Christmas highlight to look for annually, Klook is the official ticketing partner for Christmas Wonderland at Gardens by the Bay 2019, happening till 26th December 2019.
Enjoy up to 40% off your tickets if you're heading down before 12 December 2019! Look out for 4 illuminated night shows, a vibrant parade of Christmas lights and larger-than-life characters for you and bae to enjoy. Before buying your tickets, get first dibs and updates on what to expect at Christmas Wonderland!
Address: 18 Marina Gardens Dr, Singapore 018953
Opening Hours: 5 pm to 11 pm (Mon – Thurs); 4 pm to 11pm (Fri – Sun); 4 pm to 12.30 am on Christmas Eve; 4 pm to 11 pm on Christmas Day and 4 pm to 11 pm on Boxing Day (26th December)
Nearest MRT Station: Bayfront
save up to 40% off your christmas wonderland at gardens by the bay 2019 early bird tickets on klook!
2. Singapore Comic Con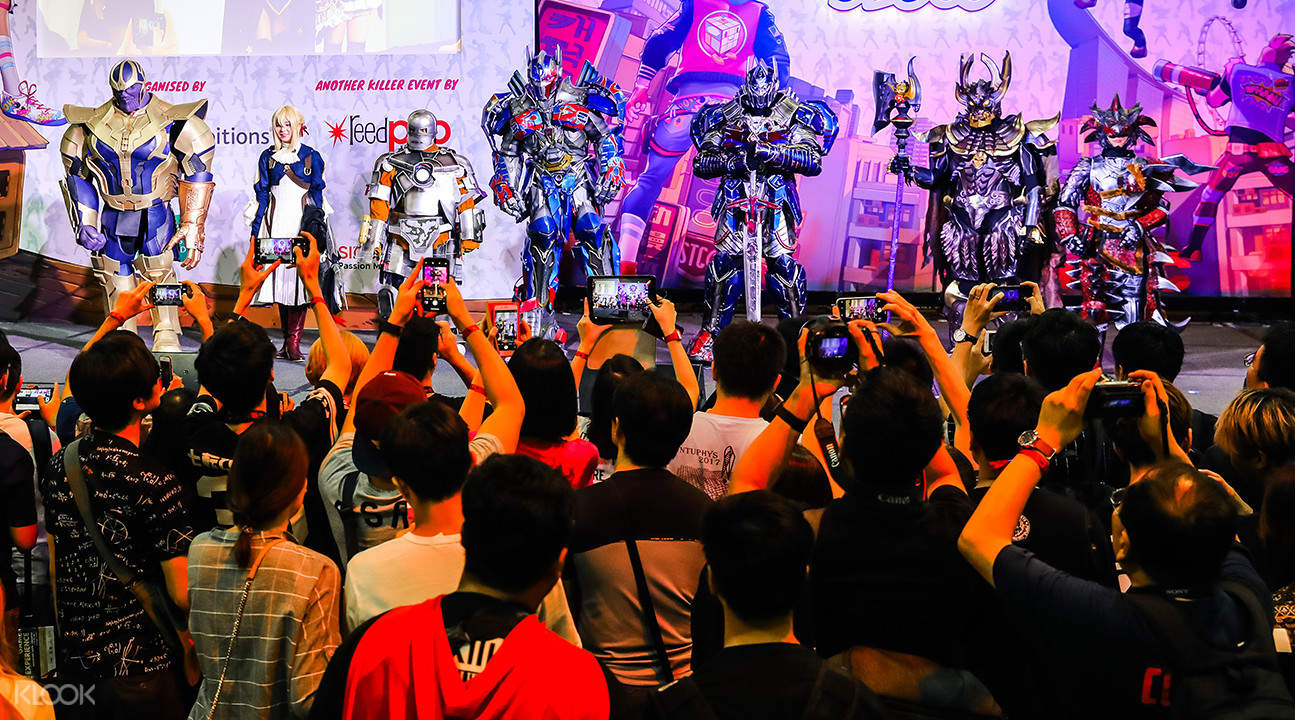 Happening on the 7 & 8 December 2019, Klook is the official ticketing partner for Singapore Comic Con. From an impressive collection of toys, comics, esports and plenty of photo ops to slay your shots with cosplayers, check out what is installed for you in this exclusive insider's guide at Singapore Comic Con 2019!
Address: Marina Bay Sands – Sands Expo and Convention Centre, Level 1, Halls A, B & C, 10 Bayfront Ave, Singapore 018971
Opening Hours: 10 am to 8 pm
Nearest MRT Station: Bayfront
enjoy instant confirmation when you pre-book your singapore comic con tickets on klook!
Klook Promos in December
1. Unlock $100 this year-end!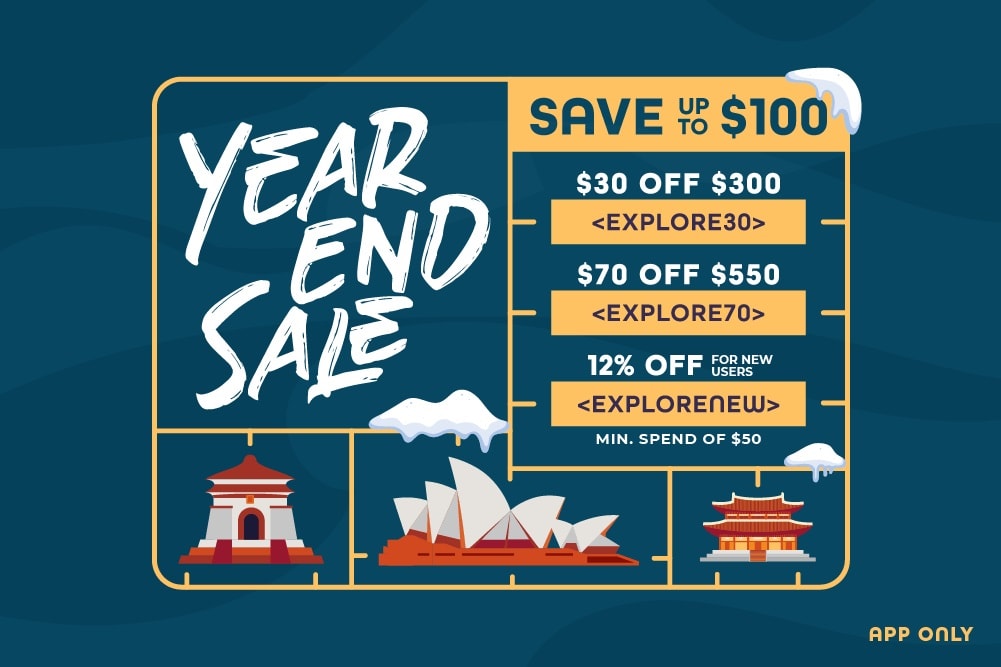 From now till 31 December 2019, save up to $100 for your upcoming winter getaway! Load up your carts and unlock these year-end promotions on us:
Save $30 with <EXPLORE30>, minimum spending at $300
Save $70 with <EXPLORE70>, minimum spending at $550
If you're a new user at Klook, score 12% off, minimum spending at $50 with <EXPLORENEW>!
2. Enjoy $60 Klook Voucher with every JR Pass purchase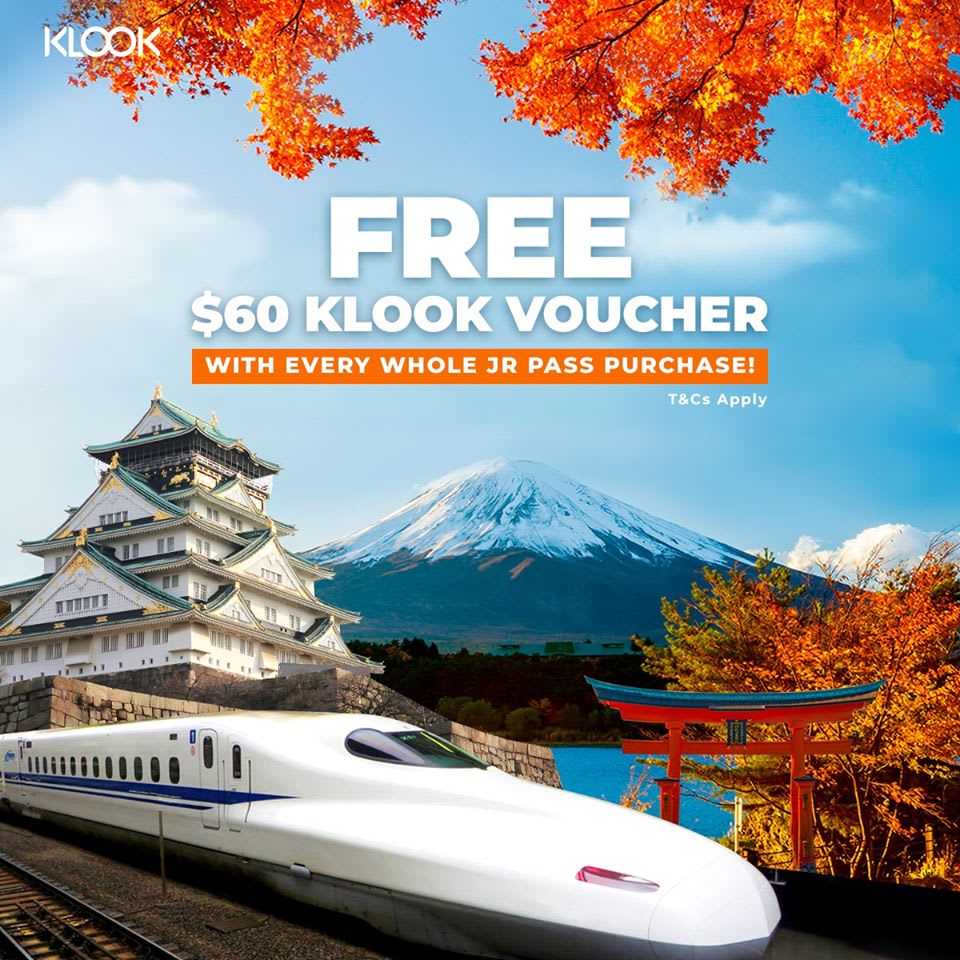 Japan is definitely high on our list now that its winter! If you've yet to get your JR Pass, make sure to book it on Klook before 31 December 2019 for a free $60 Klook voucher!
#Klooktip: Split your bookings and utilize your $60 Klook voucher on your second purchase! Minimum spending $150.
Here are some travel guides for your trip to the Land of the Rising Sun!
enjoy $60 klook voucher with every jr pass purchase on klook!
3. Klook x Sephora: Receive a free mini travel kit!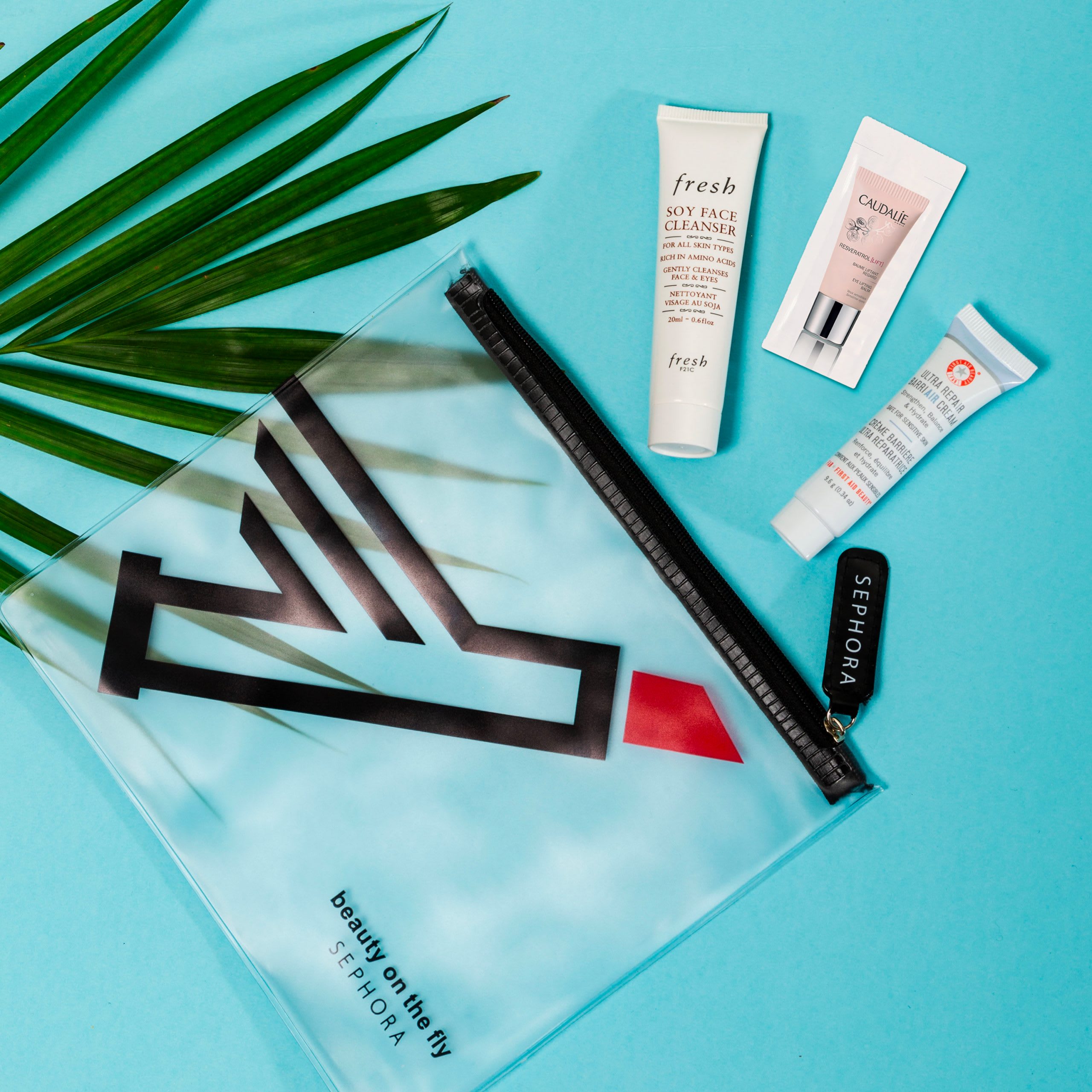 Stocking up on your cosmetic stash from Sephora before the year ends? If you're a Beauty Pass Exclusive Existing Customer, spend a minimum of $70 and key in <SEPXKLOOK>to receive a mini travel kit!
Not to forget new customers, enjoy 10% off online and key in <NEWKLOOK> with minimum spending $70 to win a mini travel kit too! Remember to cart out from 25 December 2019 to 1 January 2020!
4. Score major savings with 1-for-1 THSR tickets
Traveling in Taiwan has never been this easy and fuss-free with the Taiwan High Speed Rail (THSR). If you're heading to Taiwan anytime soon, score MAJOR savings when you snag 2 THSR tickets for the price of 1 before 20th January 2020! Now that's a deal you wouldn't want to FOMO if you're Taiwan bound.
Check out more Taiwan articles here!
enjoy 2 thsr tickets for the price of 1 on klook!
5. Bali bundle: Earn free 15GB SIM Cards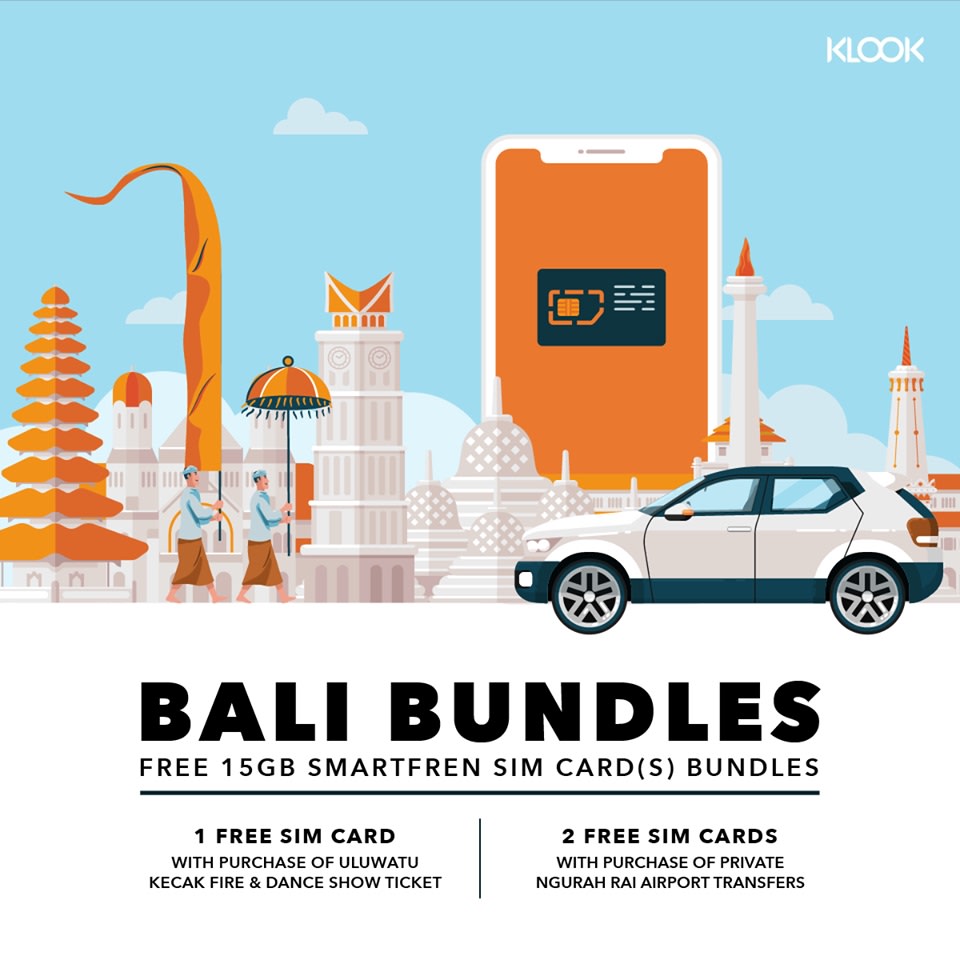 Who doesn't love FREEBIES! If you're heading to Bali, here are some Klook EXCLUSIVE bundle deals you'll definitely want to make use of :
enjoy 2 free 15gb sim cards with bali airport transfer on klook!
enjoy 1 free 15gb sim card with uluwatu kecak fire and dance tickets on klook!
6. Extra savings with #Klookapproved destinations deals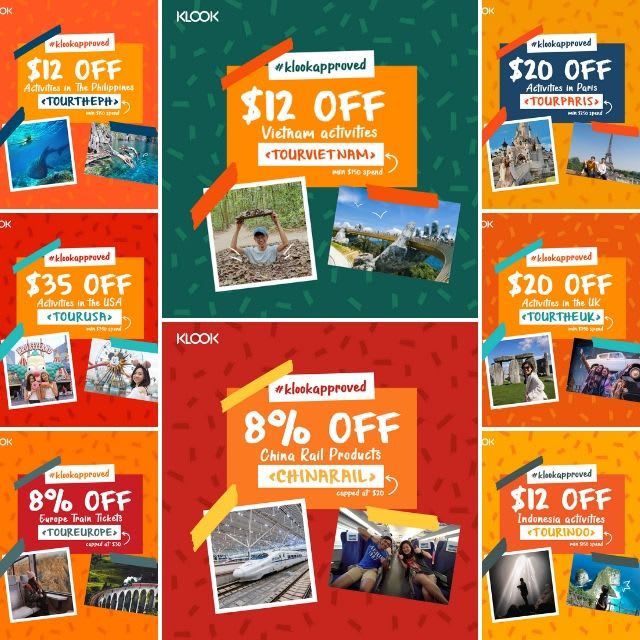 Heading to these #klookapproved travel destinations soon? Enjoy more discounts on us for your next getaway!
Promotion ends 31 December 2019 for:
Indonesia ($12 off, minimum spending $150)
Vietnam ($12 off, minimum spending $150)
Promotion ends 31 January 2020 for:
Philippines ($12 off, minimum spending $150)
China Rail (8% off, discounts capped at S$20)
Europe Train (8% off, discounts capped at $30)
United Kingdom ($20 off, minimum spending $250)
USA ($35 off, minimum spending $350)
Paris ($20 off, minimum spending $250)
snag more savings on these #klookapproved travel destinations!