Hong Kong Michelin eats worth every cent
With the title of "Asia's World City", Hong Kong's reputation as a buzzing international destination is reflected in its vibrant cityscape, breathtaking nature, always-changing arts community and of course, the diverse food scene.
If you're a foodie, Hong Kong will be your smorgasbord – with all sorts of restaurant concepts serving local and international cuisines represented in the MICHELIN Guide: Hong Kong Macau every year.
You don't need to splurge unnecessarily to fully enjoy a Michelin food experience. Here are 10 Hong Kong Michelin spots where the food is certainly worth every cent – whether it's a full course tasting menu, or a no-frills meal that'll remain memorable.
Get more great deals in Hong Kong's gourmet food paradise here!
One Michelin Star
1. Yat Lok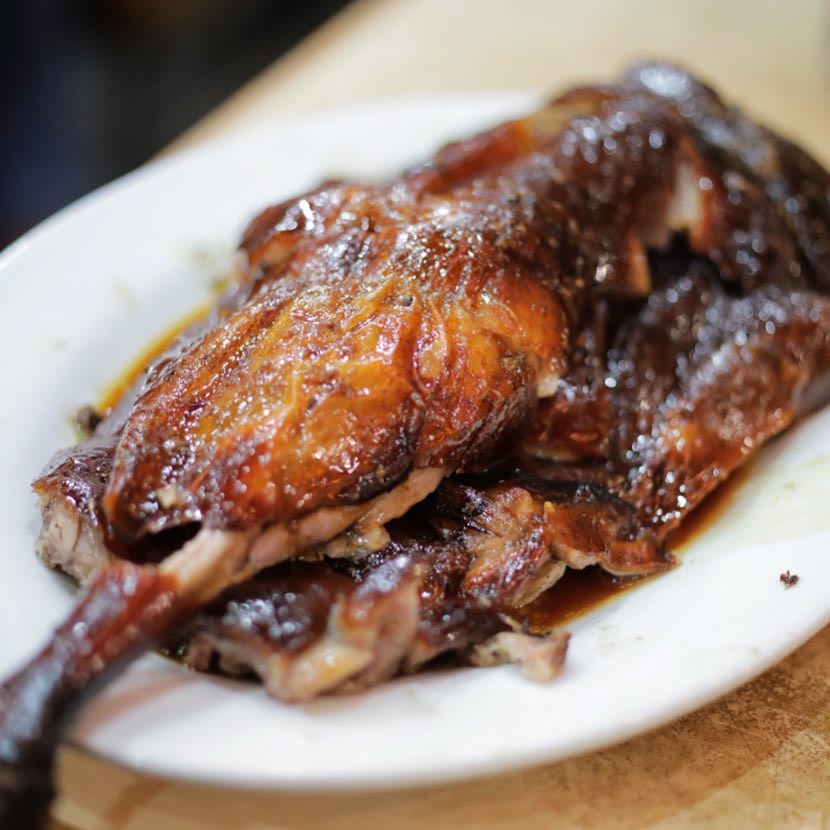 Photo Credit: @restaurant_hunter on Instagram
You can't skip this quintessential roast goose on a holiday to Hong Kong. There may be several contenders vying for top spot on the roast goose list, but the one Michelin-starred Yat Lok always comes through.
Located in the heart of Central, this no-frills eatery has kept its Star since 2015, serving up roast meats to the hungry crowds that swarm the small shop during meal times. The Roast Goose is a definite must-order. The glistening skin is unbelievably thin and crisp, with a layer of fat and smooth, juicy goose meat underneath.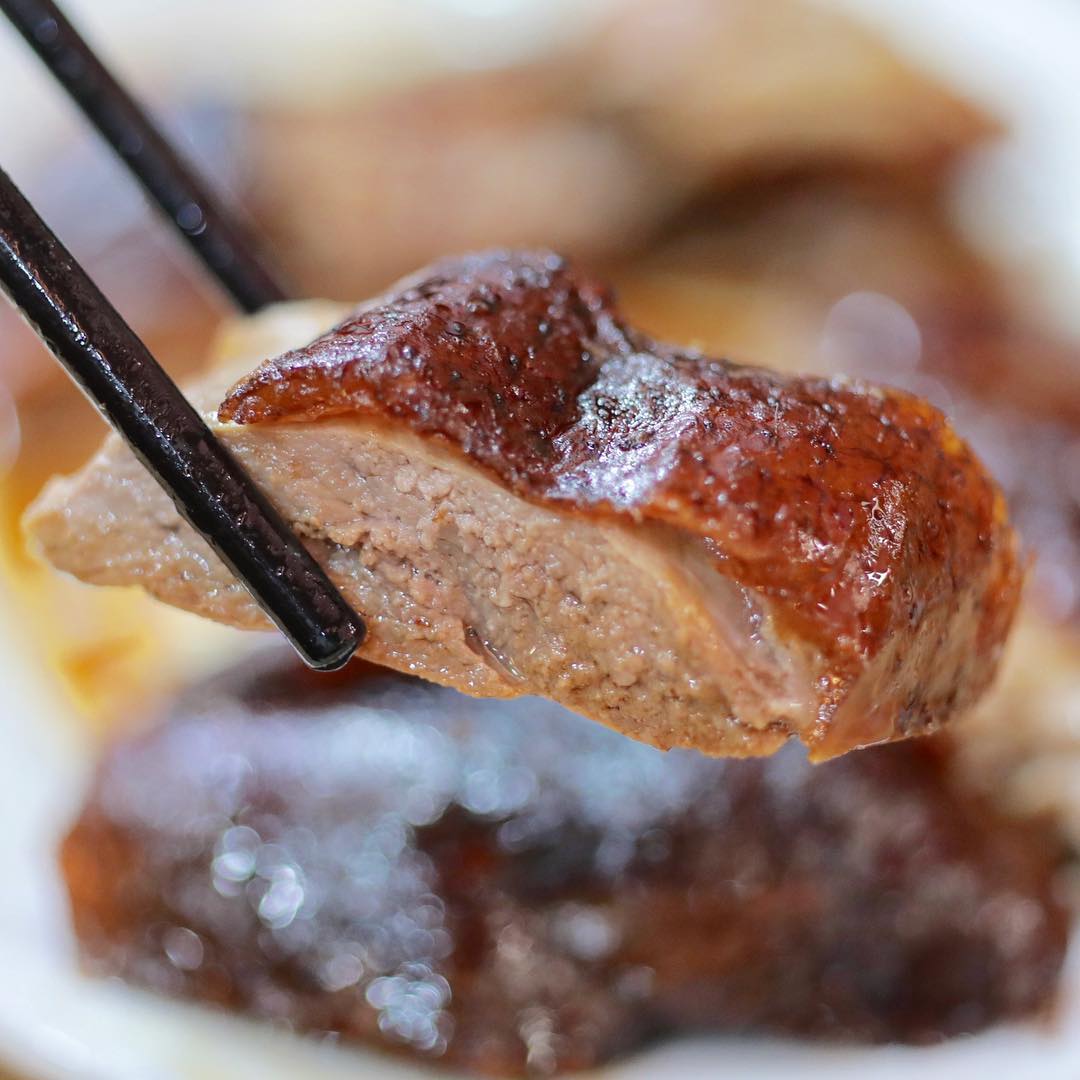 Photo Credit: @restaurant_hunter on Instagram
Unlike some subpar places where the goose meat ends up dry or tasting too gamey with lacklustre skin, Yat Lok nails the right balance – tender, not too greasy and very flavourful. You can order quarters or the goose leg, but the half or whole goose lets you have a mix of different parts – breast, bone-in and drumstick.
#KlookTip: Come during an off-peak if you can, to avoid the queues.
Yat Lok
Address: Hong Kong, Central, Stanley St, 34-38號HK 香港島 中環 士丹利街34-38號 金禾大廈地鋪 Conwell House
Opening Hours: Monday – Saturday, 10am – 9pm. Sunday, 10am -5.30pm
2. Ah Yat Harbour View Tsim Sha Tsui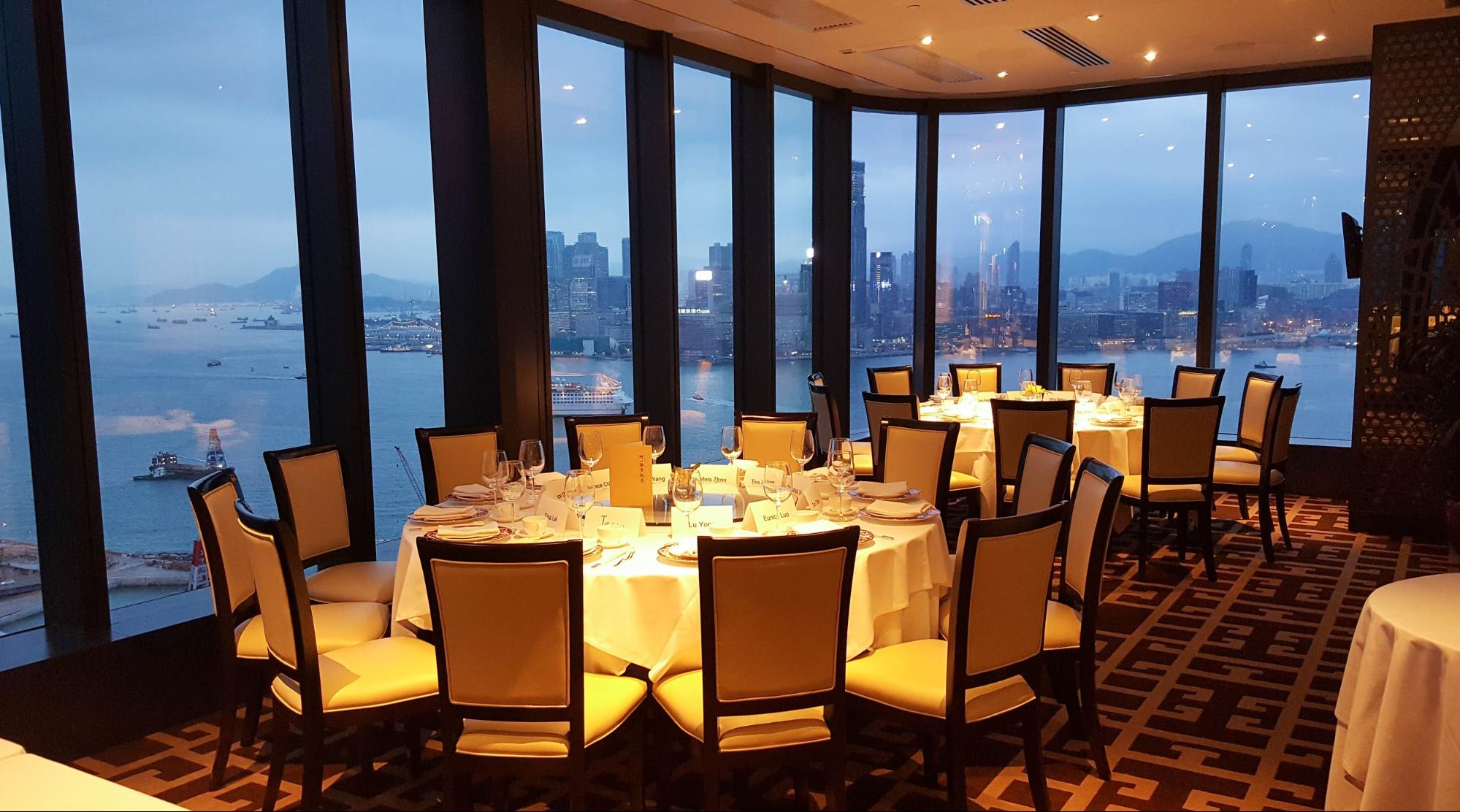 A Hong Kong institution for traditional Cantonese dishes with a sprinkling of creative twists, one Michelin-starred Ah Yat Harbour View in Tsim Sha Tsui is famous for its abalone dishes and spectacular views.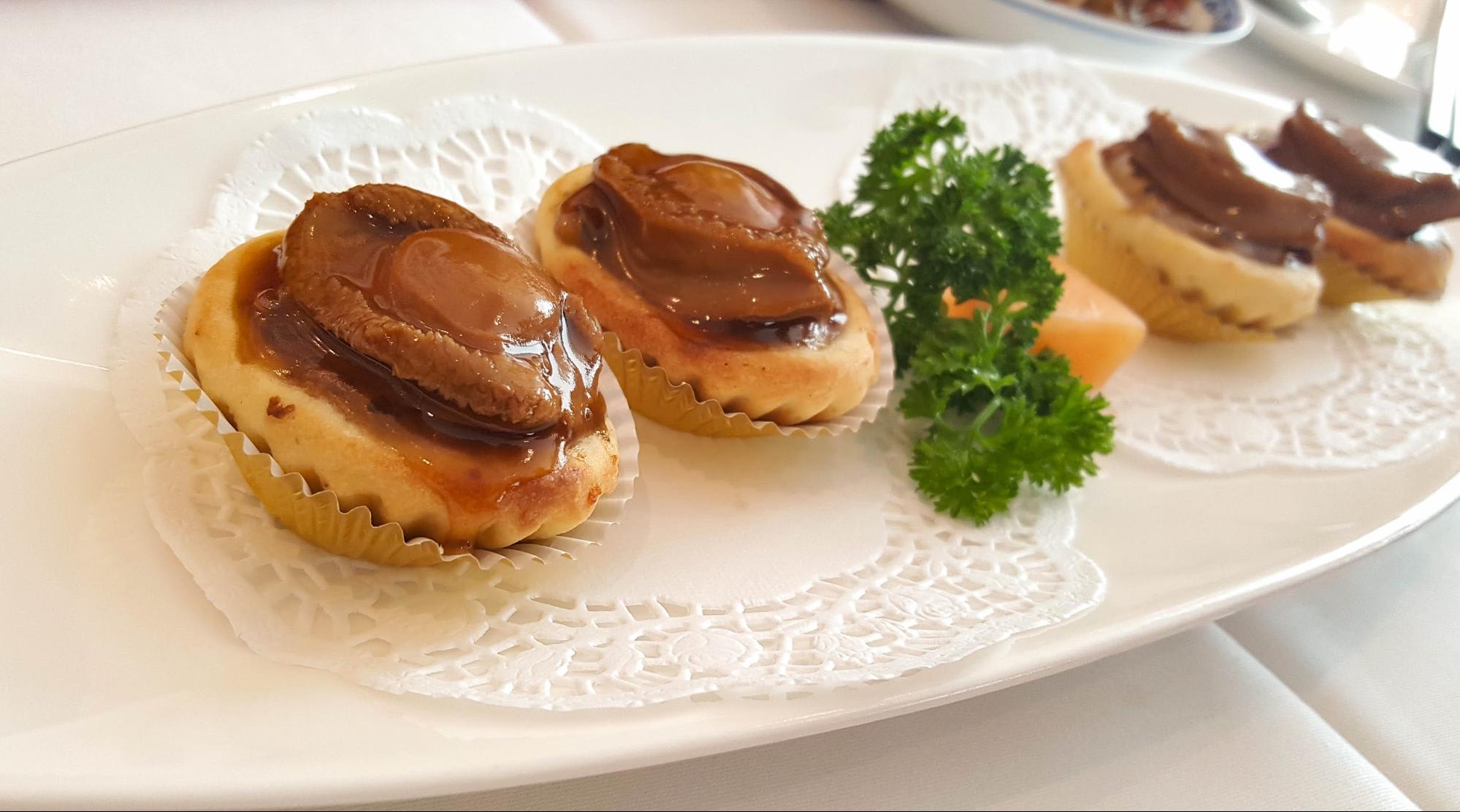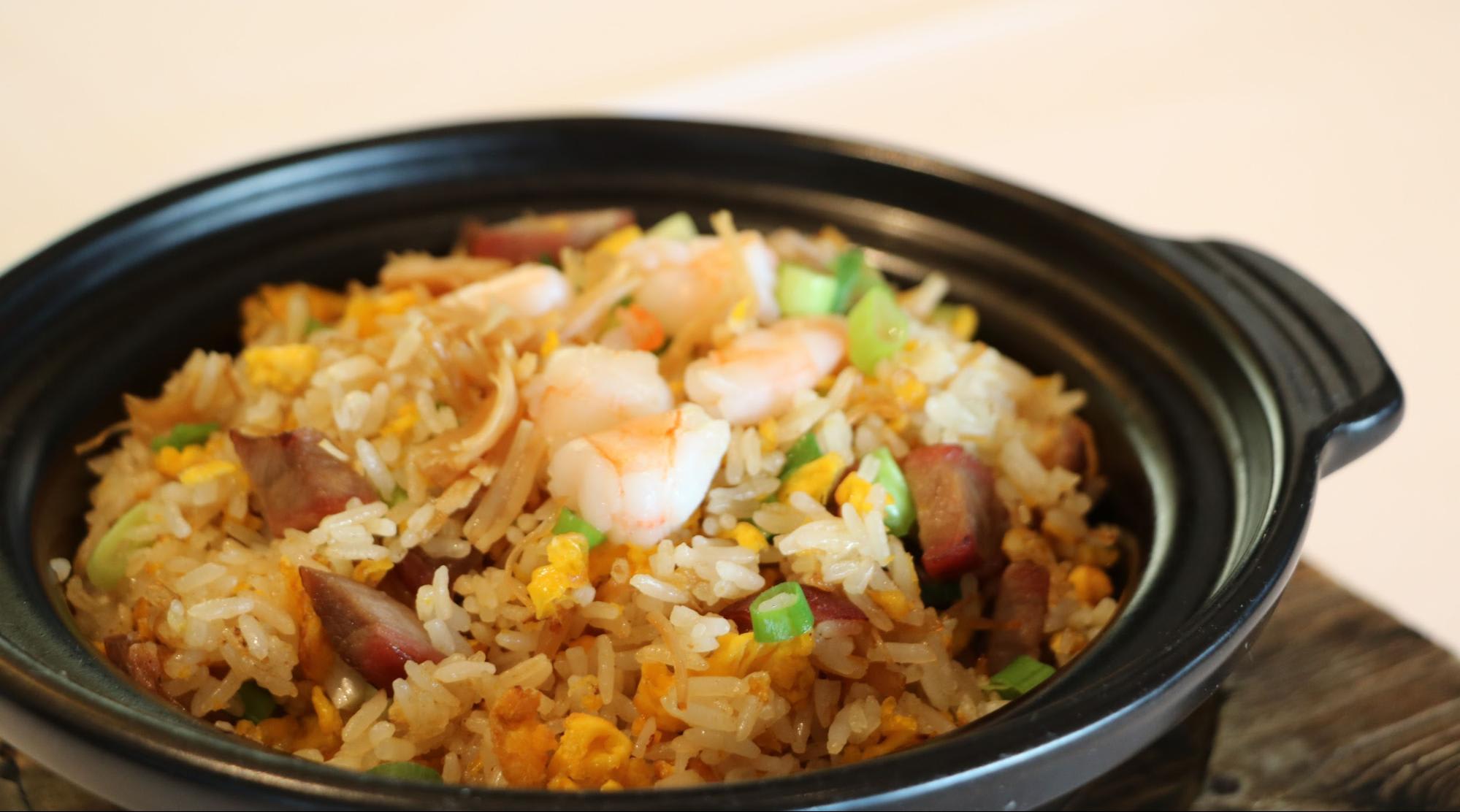 The bill can really add up – possibly pushing $200 per pax – if you decide to go a la carte. For a comprehensive taste of Ah Yat's signatures without breaking the bank, go with the Harbour View Selection Set. Besides classics like Braised Iwate Abalone and their famous Ah Yat Signature Fried Rice, you'll get to try updated Cantonese dishes with a modern twist, like Baked Stuffed Carb with Foie Gras and Baked Chicken Pastries with Whole Abalone.
For the quality, ambience and execution, this dining experience is worth the price. Secure your reservations through Klook for a special price and make your meal even more worth it!
Ah Yat Harbour View
Address: Shop 2901, 29/F, iSQUARE, 63 Nathon Road, Tsim Sha Tsui
Opening Hours: Daily, 11.30 am – 3pm and 6pm – 11pm
3. Arbor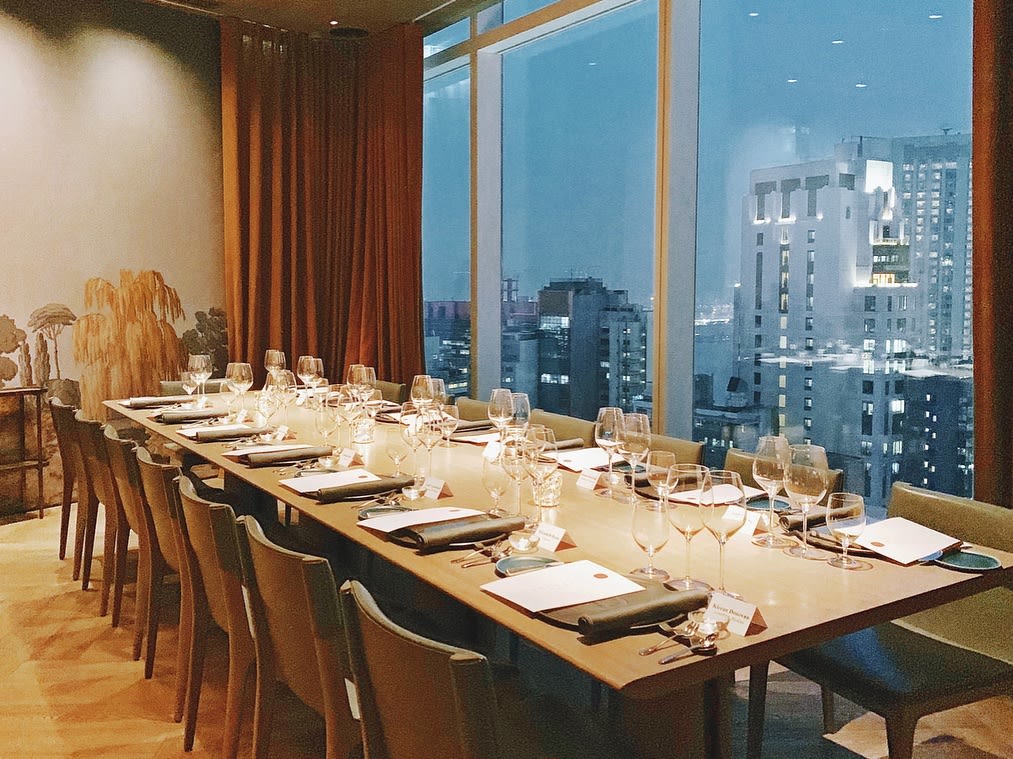 Photo Credit: @restaurant_hunter on Instagram
Sister restaurant to Michelin-starred Épure, Arbor is one of the new additions to this year's line up of one Michelin star restaurants – just a year after opening at Central's arts and lifestyle hub H Queen's.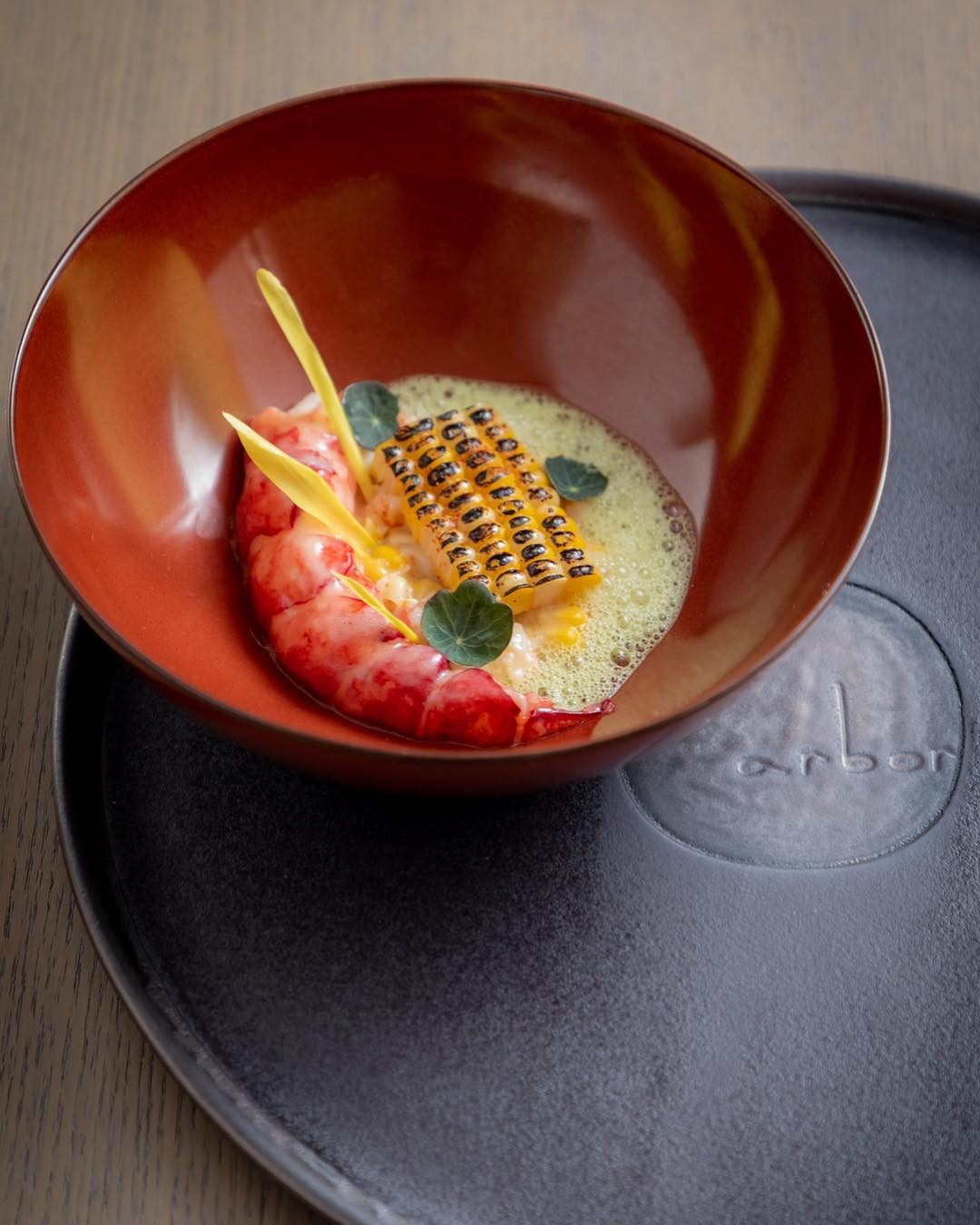 Photo Credit: @eric.raty on Instagram on Instagram
Designed to serve as an alcove away from the hustle of Hong Kong, Arbor does contemporary French cuisine, with a base of premium seasonal ingredients imported primarily from Japan. Their 4-course lunch tasting menu comes in at just over $100 – not too pricey compared to many other fine-dining locations. With its heavy reliance on seasonal produce, the line up remains ever-changing.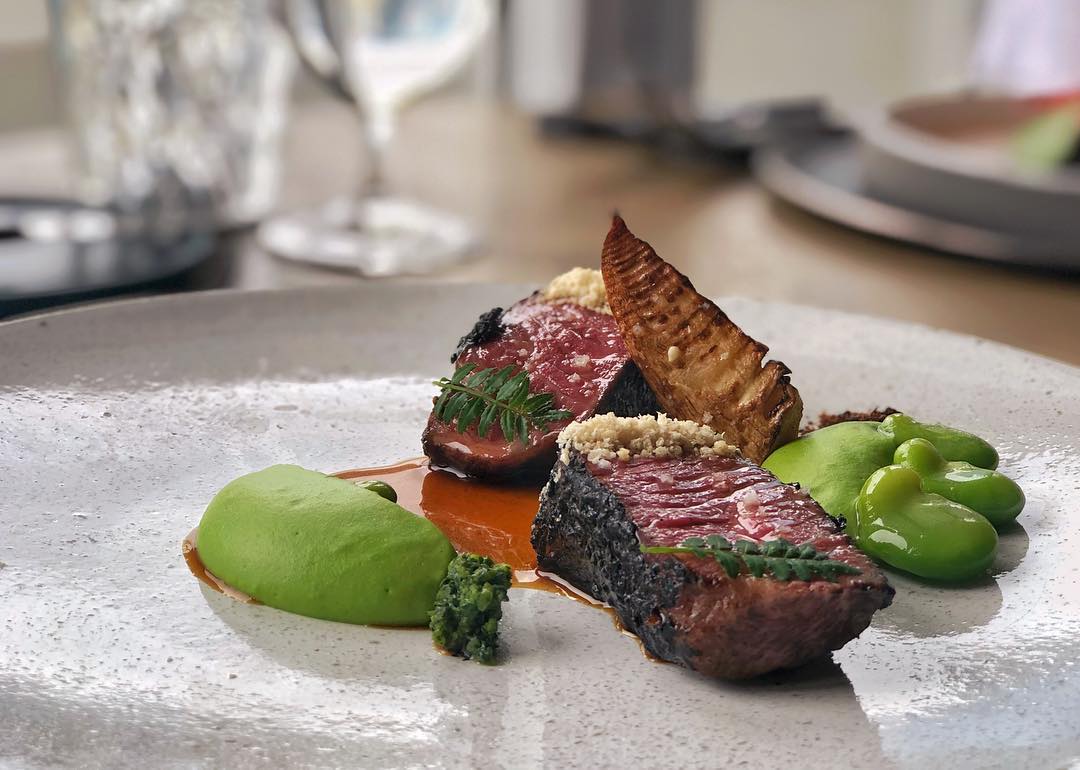 Photo Credit: @i.lammy on Instagram
A recent highlight is the A4 Wagyu Tenderloin – buttery and incredibly flavourful from its consistent marbling, with the beef's natural umami pulled out by an assertive black garlic miso. Premium seafood stars in your experience as well, from the bread course of seaweed brioche with cod roe butter, to perfectly executed Icelandic langoustine and Ebisu oyster entrees.
Arbor
Address: Hong Kong, Central, Queen's Road Central, 80號HK 香港島H Queen's 25
Opening Hours: Monday – Saturday, 12pm – 2.30pm and 6.30pm – 12am. Closed Sunday.
4. Ho Hung Kee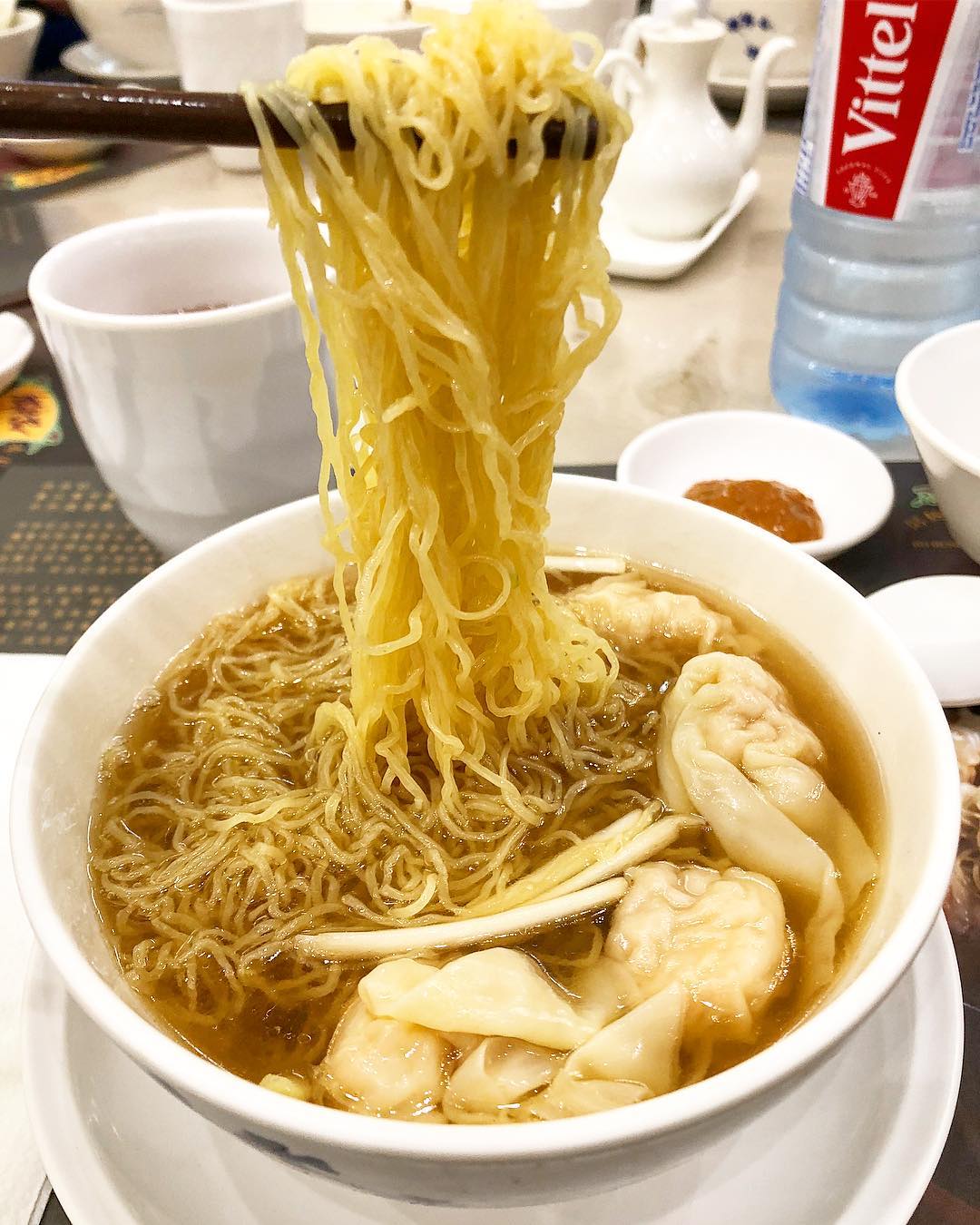 Photo Credit: @aaronisip on Instagram
Dating back to the 1940s, Ho Hung Kee is the first noodle shop in Hong Kong to be awarded a Michelin Star, and remains one of the best spots in the city to get your Hong Kong-style wanton noodle fix.
Cooked to a perfect al dente so the noodles retain a springy texture, a bowl of Ho Hung Kee's House Speciality Wanton Noodle in Soup looks simple but packs a ton of umami from the dried seafood and pork bones that form the base of the broth. The wantons themselves have the right mix of contrasting textures – silky, almost delicate wanton wrappers paired with a QQ minced shrimp and pork filling that has an extra addition of wood ear fungus.
Ho Hung Kee
Address: 1204-1205 Hysan Place, 500 Hennessy Road, Causeway Bay
Opening Hours: Daily, 11.30am – 11pm
5. Qi – House of Sichuan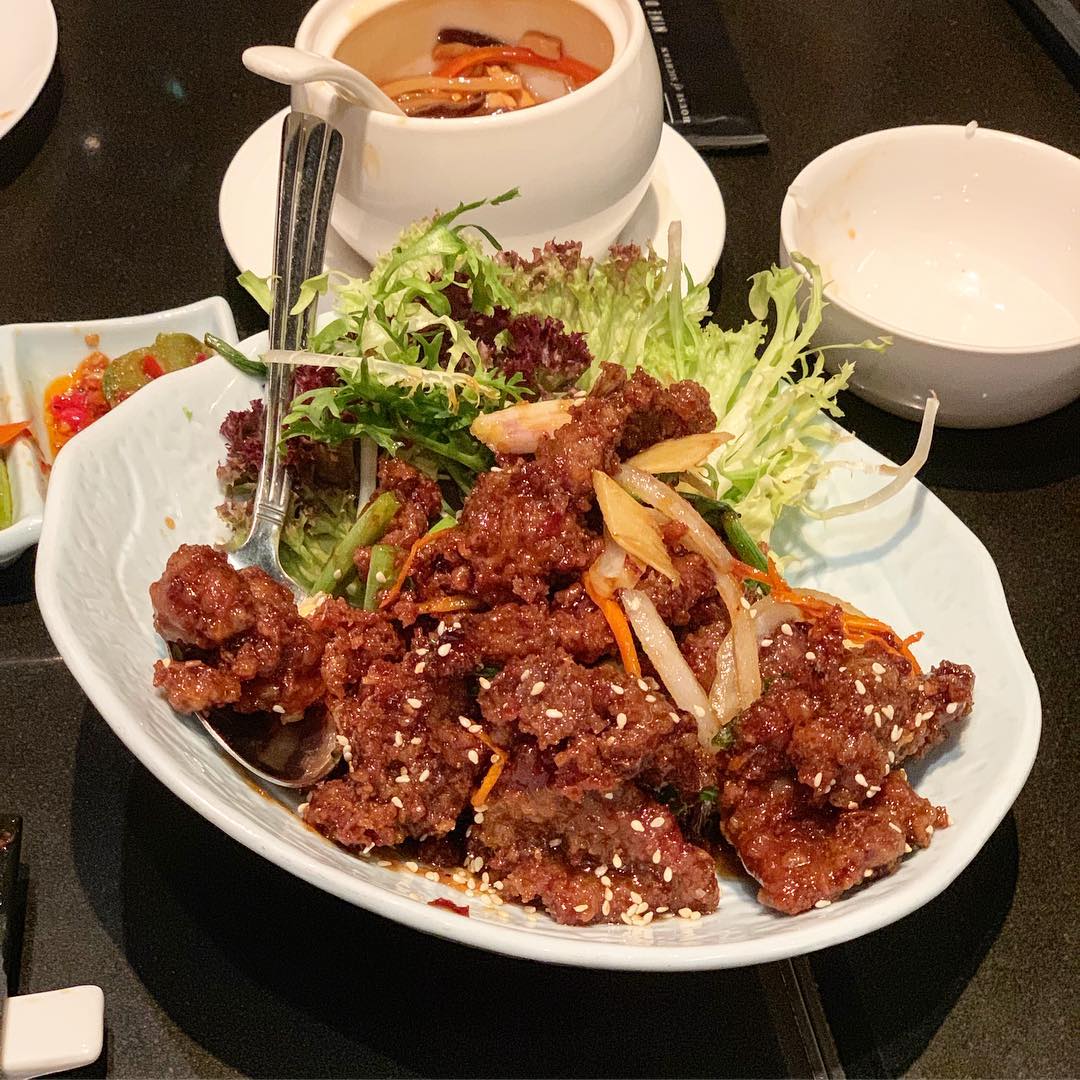 Photo Credit: @munchie__crunchie on Instagram
If you're into bold flavours, head to the sleek one Michelin-starred Qi for a contemporary taste of Sichuan. Unlike what many believe, Sichuanese food isn't simply mind-numbingly spicy and sour. This cuisine is layered and complex, with seven key flavors – the basic salty, sweet, sour, umami and bitter, along with spicy and peppery.
Qi serves dishes that aim to embody the right balance of these key flavours. The menu is neatly labelled to mark out the "spicy" dishes that pack a punch, and those that are more "mala" with a characteristic numbing effect on the palate.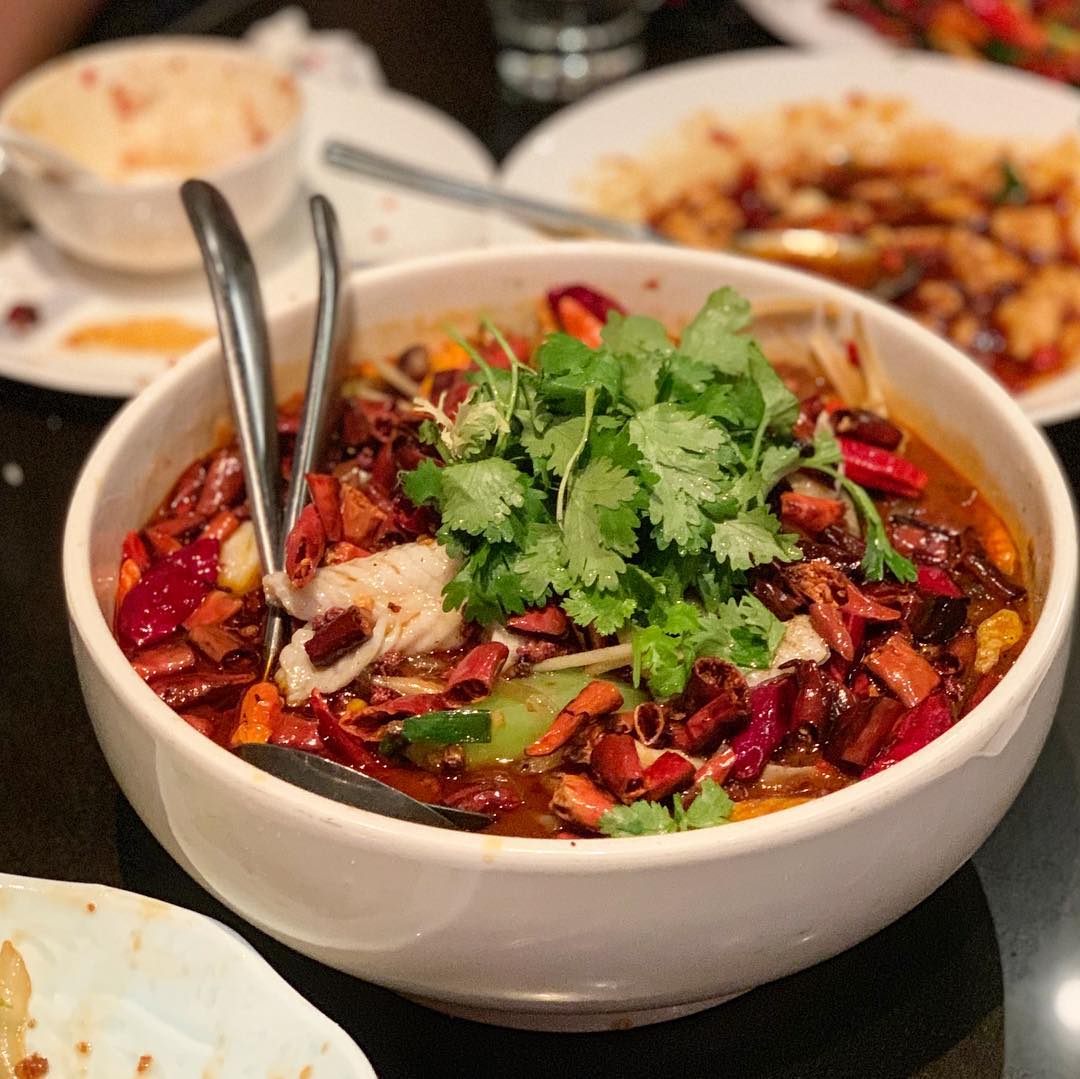 Photo Credit: @munchie__crunchie on Instagram
If you can handle the heat, the signature Chilli Oil Soup with Braised Mandarin Fish Fillet is a must-order – prepared with a variety of different spices to give it a layered fragrance, with succulent portions of poached fish. Switch it up with the non-spicy Sugar-Glazed Ginger Scallion Beef, with the tender beef slices contrasting beautifully with its sweet crispy exterior.
Qi (Wan Chai)
Address: J Senses, Shop 12, 2/F, 60 Johnston Rd, Wan Chai, Hong Kong
Opening Hours: Daily, 12pm – 2.30pm and 6pm – 11pm.
Bib Gourmand
6. Tai Woo Seafood Restaurant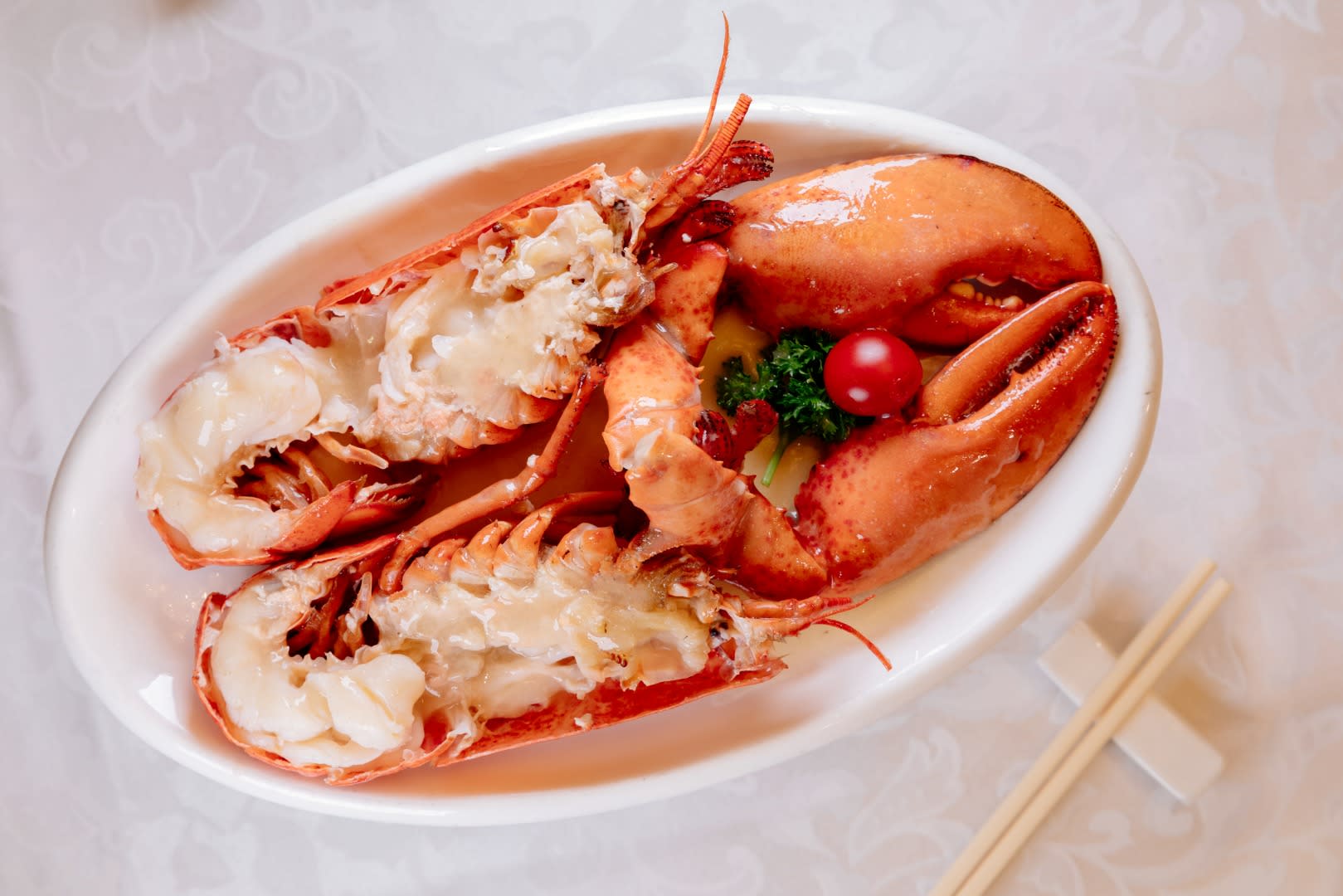 A Michelin recommendation for the past nine years, Tai Woo Seafood Restaurant in Causeway Bay prides itself on dishing out well-executed seafood dishes for a reasonable price. Their Lunch Set Menu for two is valued at $240 for two, but if you book through Klook, you get a special deal that slashes the price down to $74.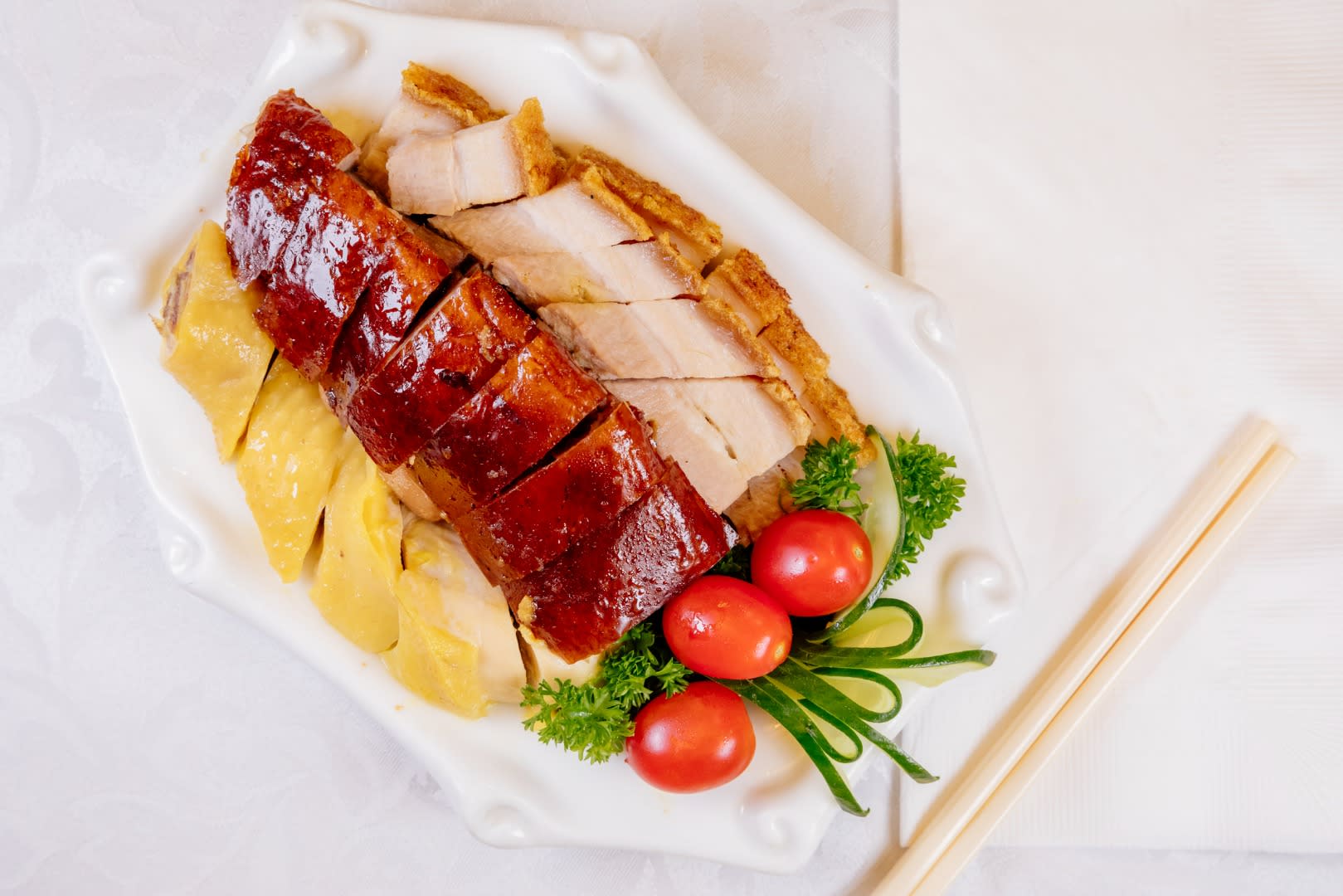 Featuring a variety of premium dishes from 36-Head Abalone to Roast Meat Platters, the set even includes a Whole Baked Lobster in Superior Broth to split. Your meal comes complete with other Cantonese staples like Fish Fillet Ginger Fried Rice, with two kinds of dessert to end.
Tai Woo Seafood Restaurant
Address: 9/F, Causeway Bay Plaza 2, 463-483 Lockhart Road, Causeway Bay
Opening Hours: Daily, 10.30am – 3am
7. Lin Heung Kui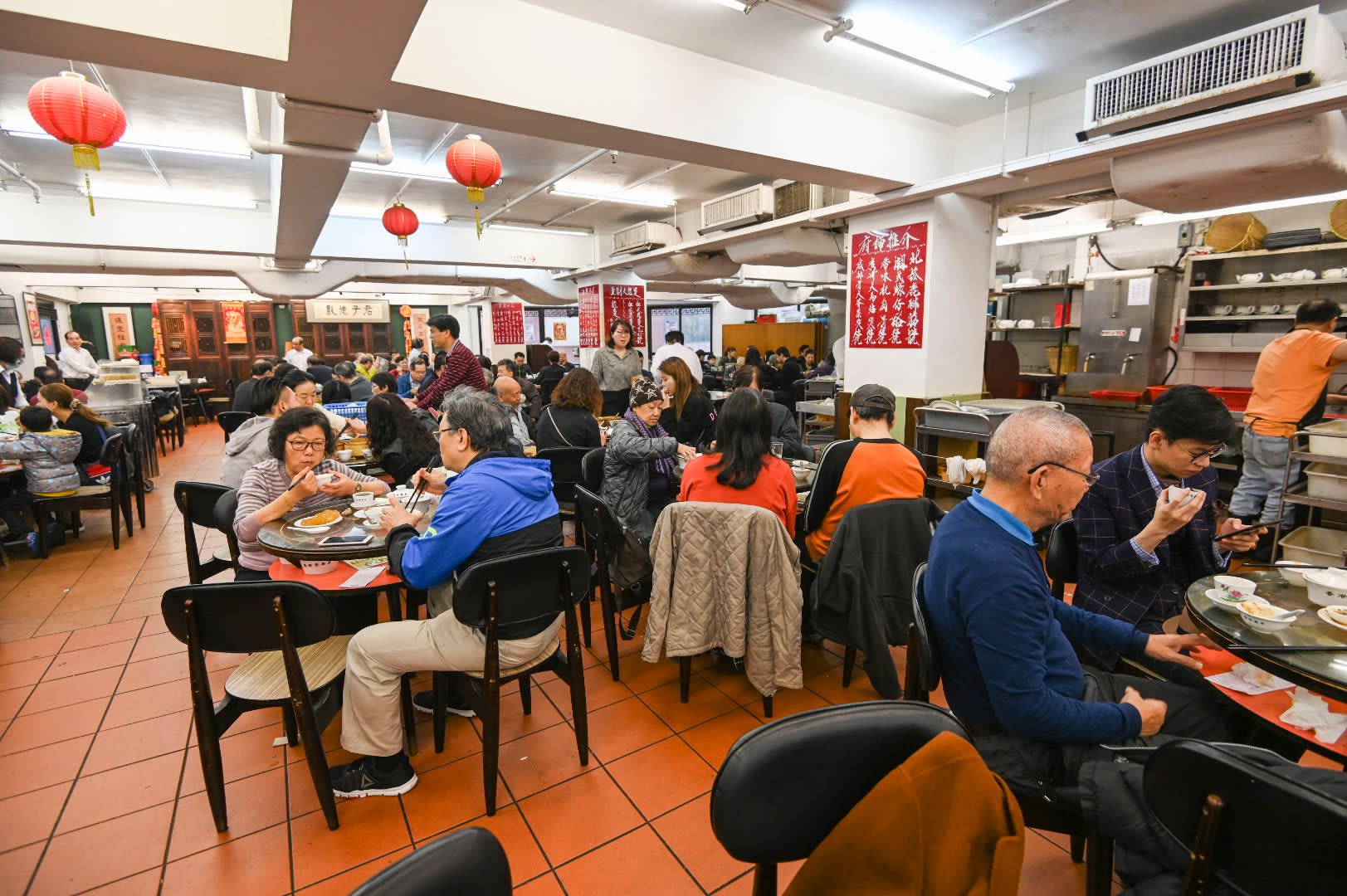 For the traditional dim sum trolley experience, a meal at Lin Heung Kui in Central is a great way to get hands in.
There aren't as many places that serve dim-sum in the old-school push-cart style, where every trolley that comes out is a gamble. At Lin Heung Kui, you have to make a dash at the dim sum cart if you spot a dish you want as it's likely that your fellow diners have their eyes on it too – but that's all part of the authentic experience.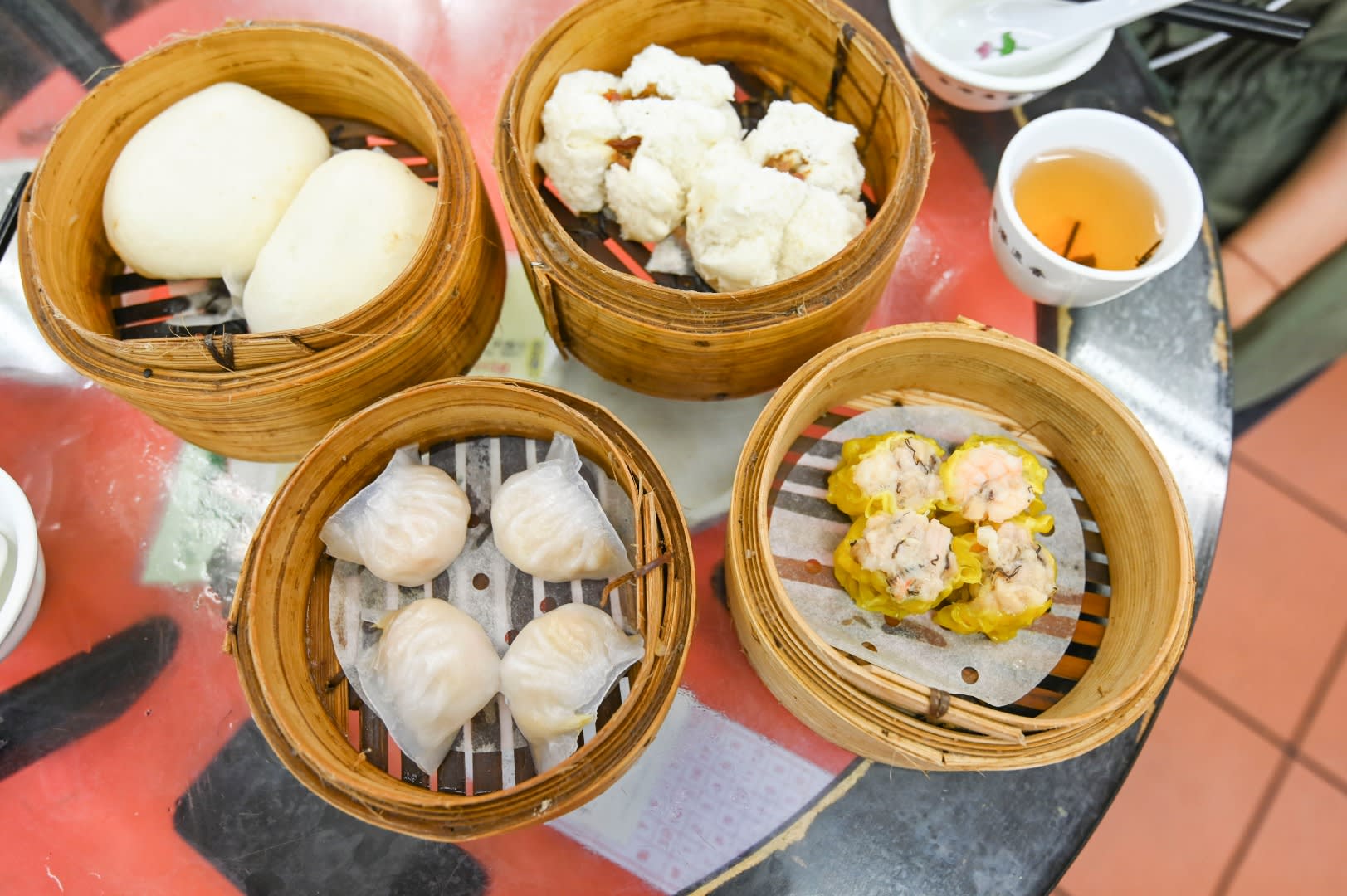 For the best experience, book on Klook and you'll get a discounted selection of popular dim sum dishes like Har Gao, Shu Mai, Ma Lai Gao and more, along with the option to add on whatever else entices you from the trolleys. Plus, if you come in a group of six or more, you'll get an exclusive table reservation.
Lin Heung Kui
Address: 2-3/F, 46-50 Des Voeux Road West, Sheung Wan
Opening Hours: Daily, 6am – 9.30pm
8. O Castico, Macau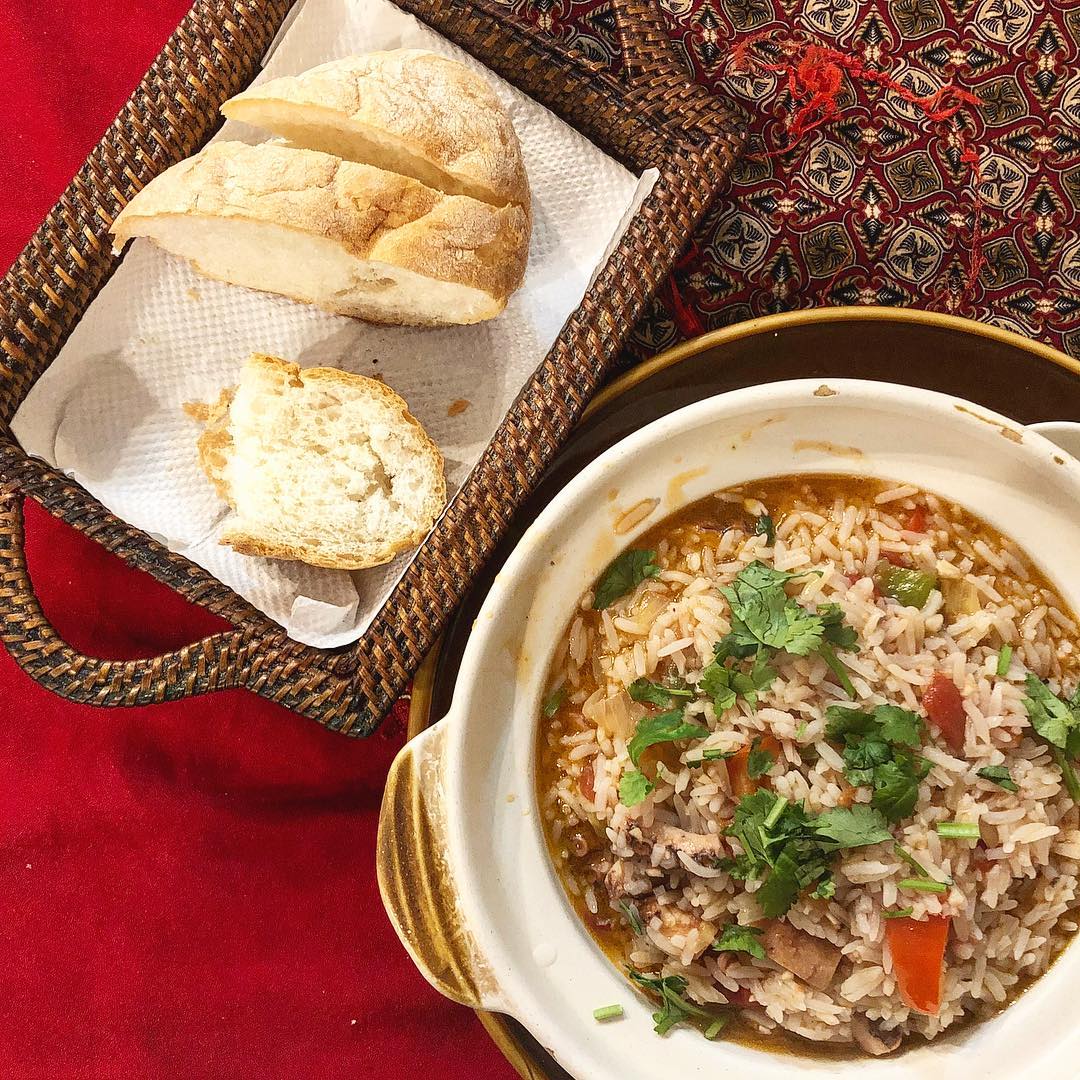 Photo Credit: @alanwlchiu on Instagram
Less than an hour away from Hong Kong by bus or ferry, Macau is an easy day trip destination out from the bustling city. Besides the glitzy casinos, Asia's very own Las Vegas hides a ton of heritage and culture – as well as a highly underrated food scene.
O Castico may not look like much from outside – but this cosy, low-key family eatery in Taipa Village is one of the best places to check out for Portugese cuisine. Often packed with locals, O Castico serves up home-style dishes for an exceedingly reasonable price.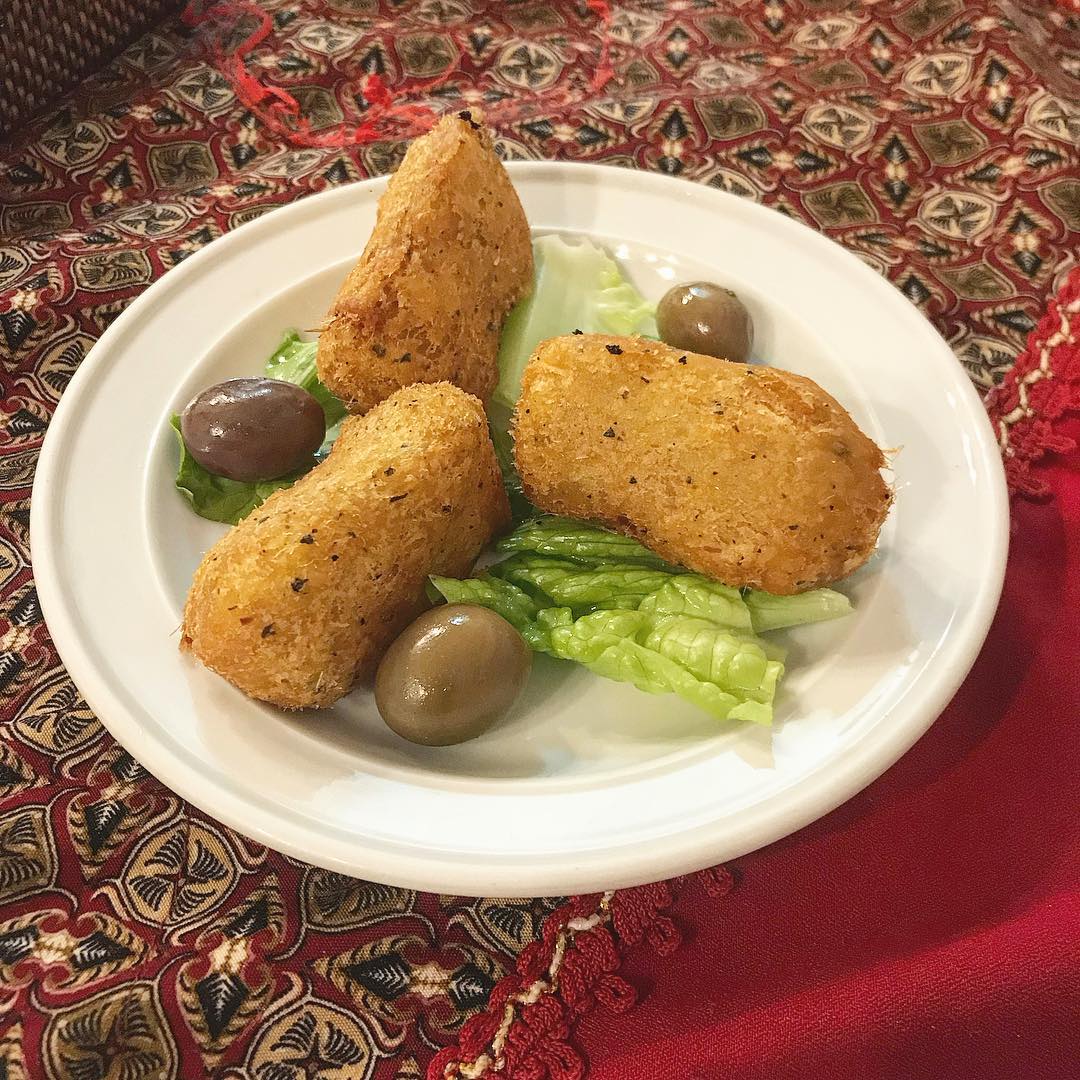 Photo Credit: @alanwlchiu on Instagram
The Pastel de Bacalhau (Cod Fish Cakes) is a must-order, with its creamy filling packed with flaked cod fish. Follow it up with an order of Arroz de Pato, a hearty dish of duck baked with rice that's been flavored with spices and a generous amount of duck fat.
Make this a part of your Macau day trip, along with a trip to the Macau Tower for a thrilling open-air skywalk – or if you're feeling especially adventurous, a bungee jump!
O Castico
Address: 65 R. Direita Carlos Eugenio, Macau
Opening Hours: Friday – Wednesday, 11am – 11pm. Closed Thursdays.
9. Tasty Congee and Noodle Wantun Shop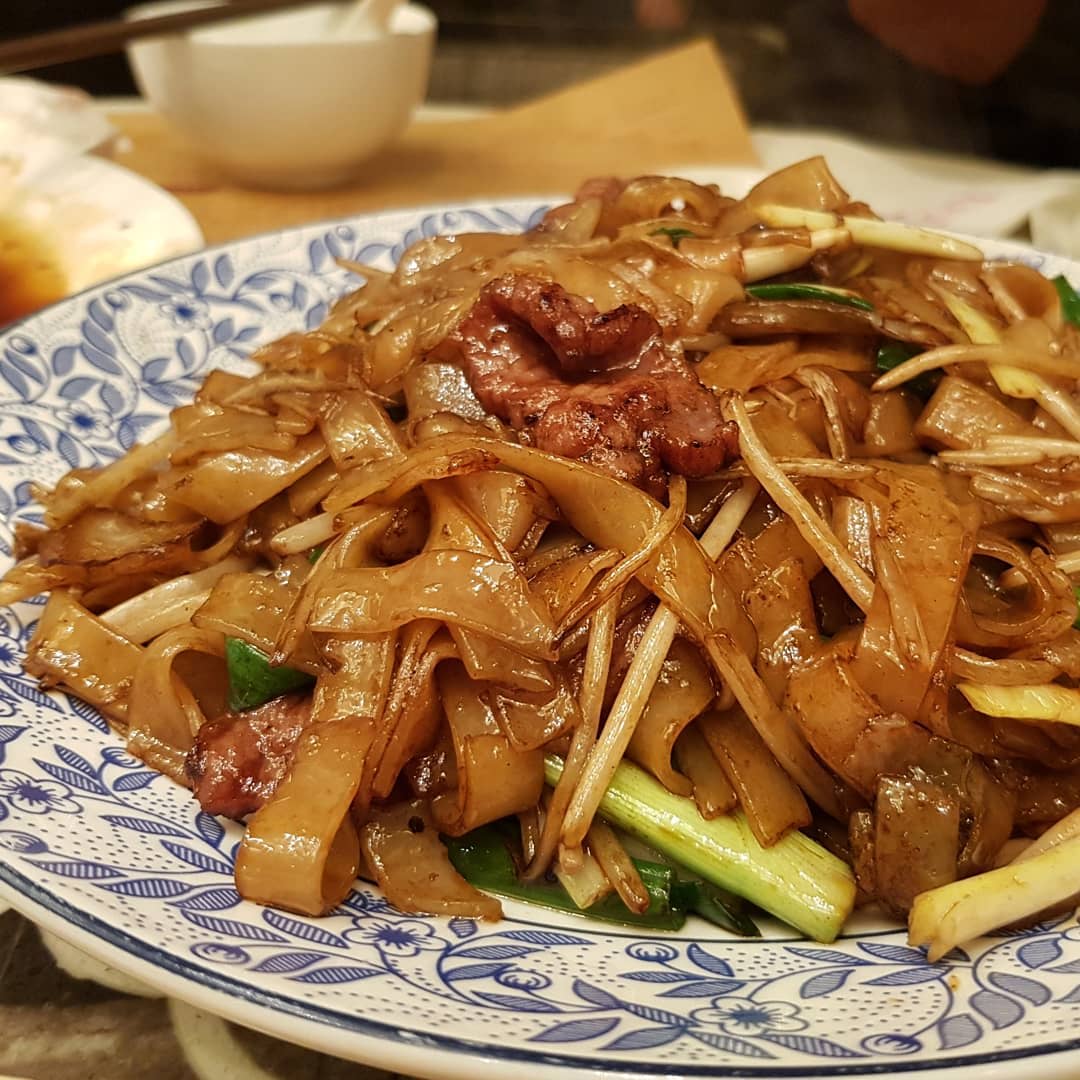 Photo Credit: @maynattha on Instagram
If you're craving for congee and other stick-to-your-ribs Cantonese comfort food, Tasty Congee and Wantun Noodle Shop at the International Financial Centre is the solution. Pegged as a hallmark of a good Cantonese kitchen, Tasty's classic Stir-Fried Rice Noodles with Beef is well-executed – neither too oily nor too dry, with tender beef slices and distinctive wok-hei.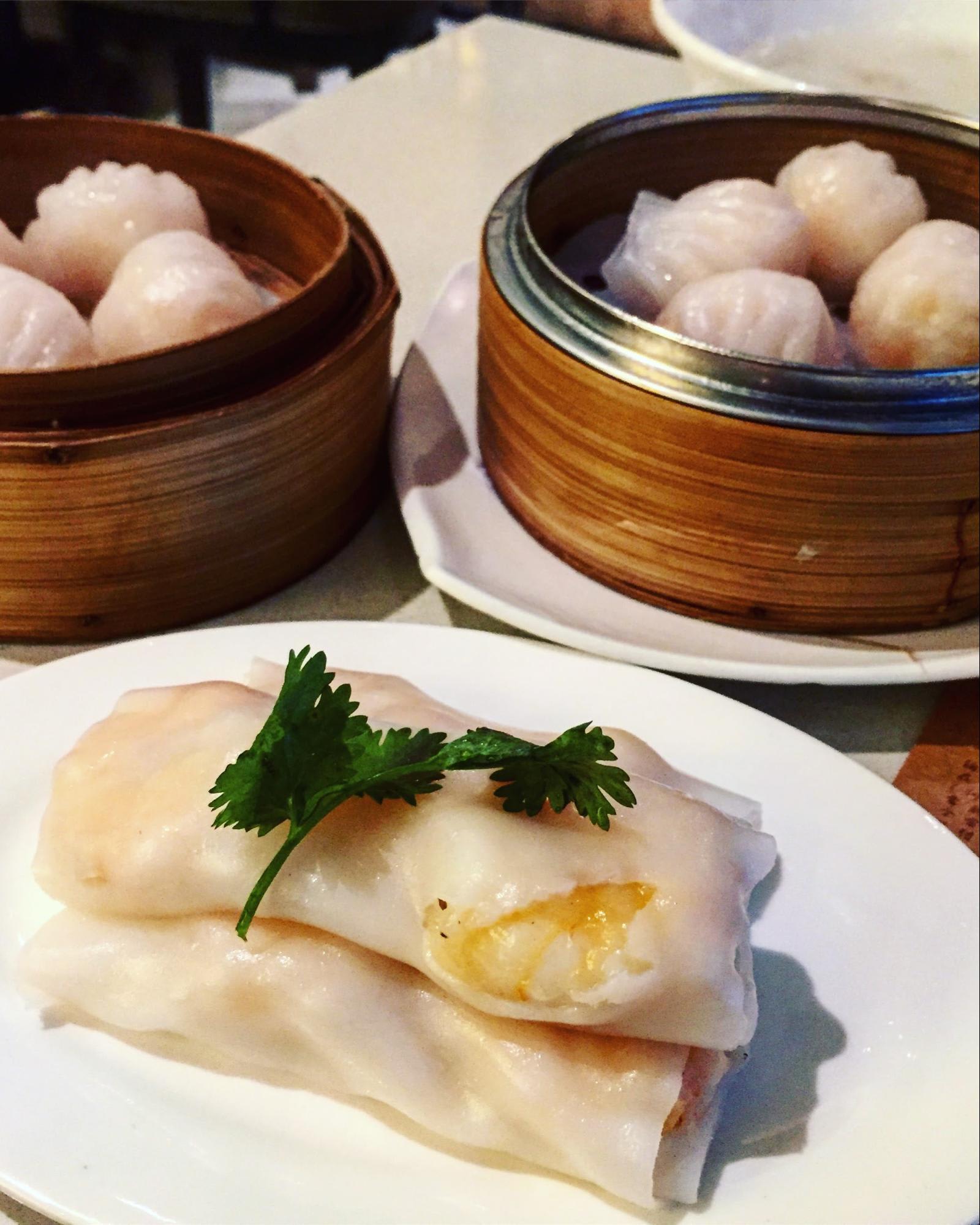 Photo Credit: @aliciaatsh on Instagram
Besides their classic Century Egg and Minced Pork Congee, which is silky-smooth and packed full of well-seasoned ingredients, their prawn dishes are an unexpected highlight. Definitely get a basket (or three) of the ping pong ball-sized Har Gao, and the Hong Kong-style Prawn Cheong Fun that comes packed with huge crunchy prawns.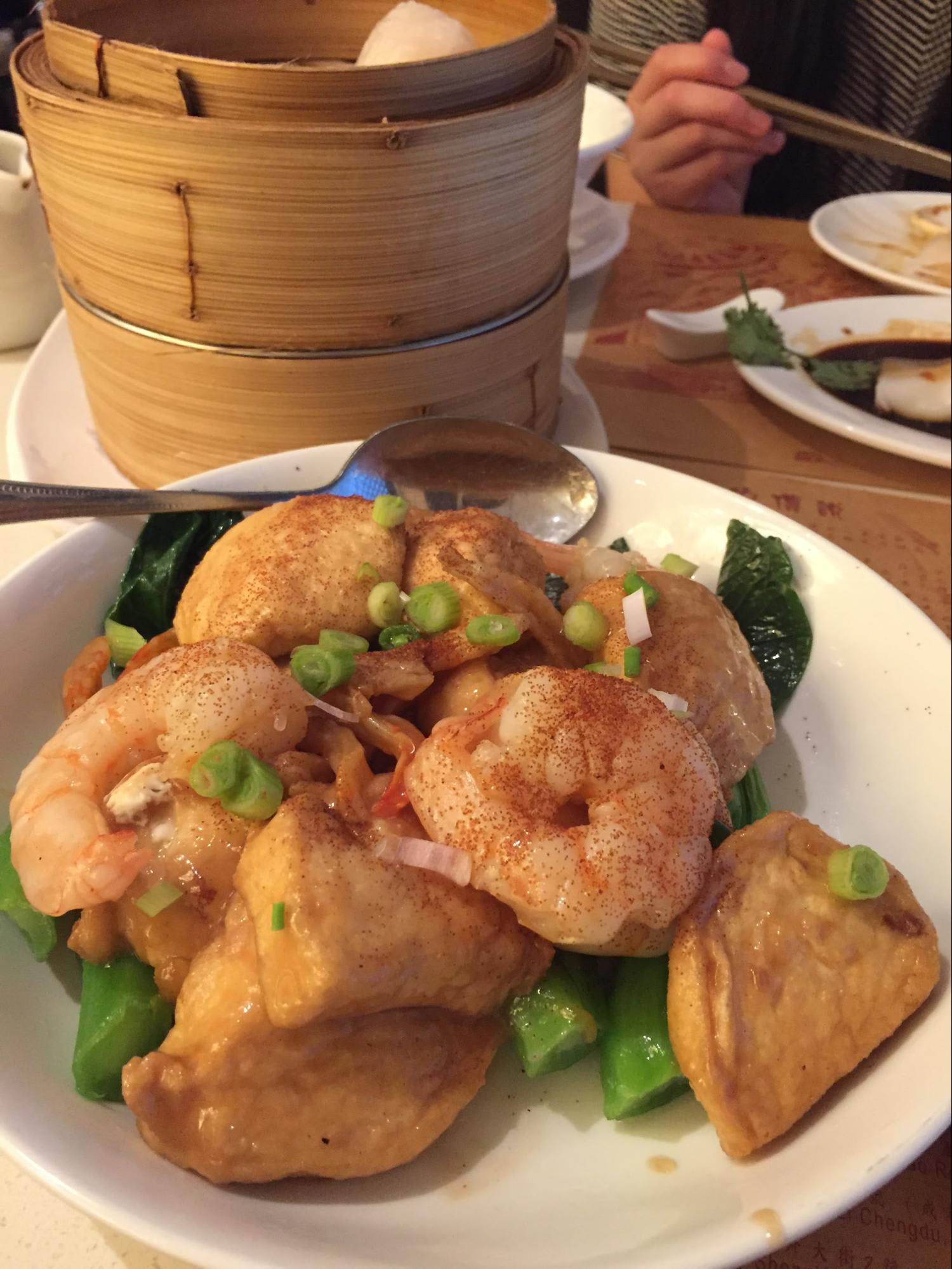 Photo Credit: @aliciaatsh on Instagram
The Braised Prawns with Tofu is another underrated dish, and is particularly tasty from the addition of dried shrimp roe for that extra kick of umami. This mid-range Cantonese restaurant sees long lunchtime lines, so come early or at an off-peak if you wish to avoid the crowds!
Tasty Congee and Noodle Wantun Shop IFC
Address: Shop 3016-18, ifc mall, 8 Finance St, Central, Hong Kong
Opening Hours: Daily, 11am – 11pm
Michelin Plate
10. Mammy Pancake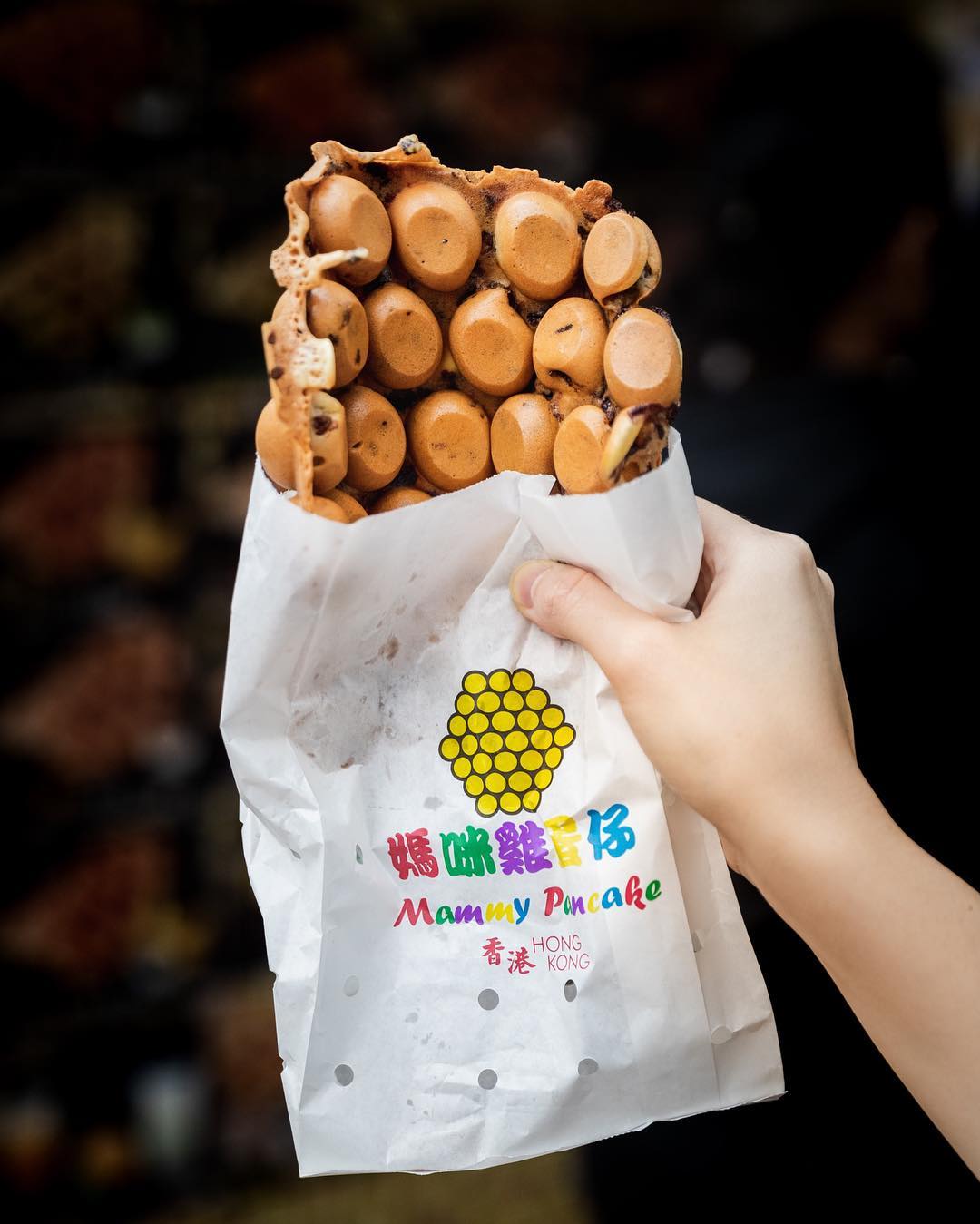 Photo Credit: @abitesize on Instagram
Cooked in a special mould that gives the batter its puffy bubble-like appearance, the Hong Kong-style egg waffle – or eggette – is an essential street food to get.
Out of all the spots in the city, Mammy Pancake is a classic go-to for its fragrant egg waffles that are crispy on the edges, with soft, slightly chewy waffle "spheres" that can be broken off for snacking. Now, its Tsim Sha Tsui shop has earned its spot on the Michelin Plate list. Don't miss out on their refreshing lemonade or Hong-Kong style milk tea, which you can get in combo at a special price on Klook.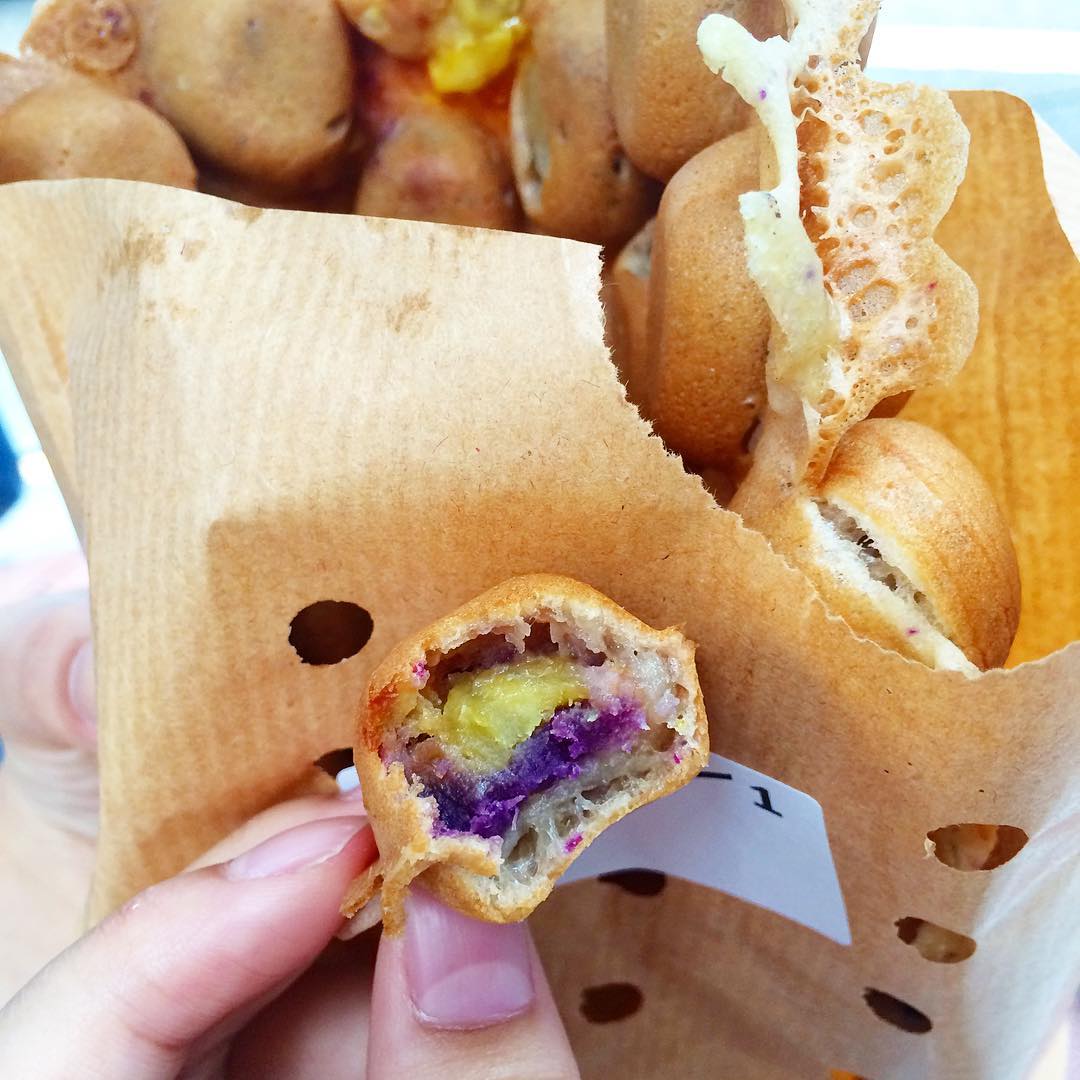 Photo Credit: @cc_delectablydegusting on Instagram
Mammy Pancake has expanded beyond the traditional original egg waffle to include flavors like Chocolate, Green Tea and even savory Pork Floss with Sesame, all for under $5. If you're lucky, you might be able to score seasonal specials such as Sweet Potato, which comes with a mix of yellow and purple sweet potato hidden in the waffle spheres!
Mammy Pancakes
Address: G/F, Carnarvon Mansion, 8-12 Carnarvon Road, Tsim Sha Tsui
Opening Hours: Daily, 11am – 11pm.
Spring your way to Hong Kong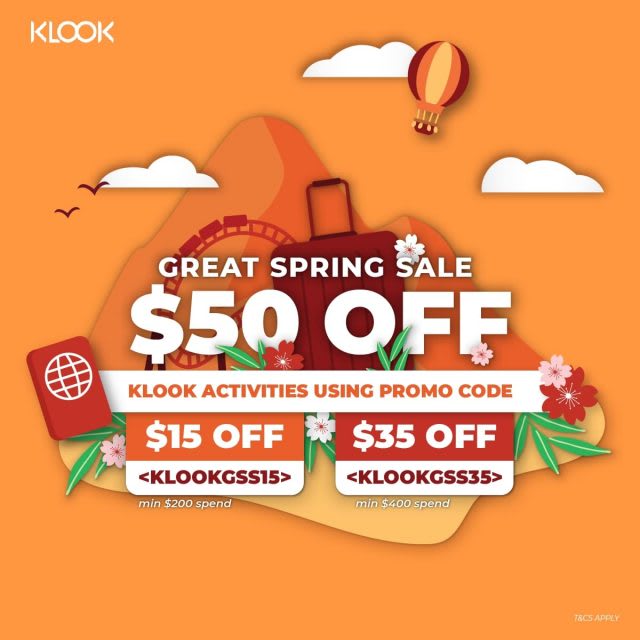 Get set for your Hong Kong adventure with our Great Spring Sale! Simply add $400 worth of Klook products to your cart, and checkout with promo code KLOOKGSS35 to enjoy $35 off. If you have a smaller basket size, checkout with promo code KLOOKGSS15 to enjoy $15 off min spend $200.
Read on for tips on how to make the most out of the Great Spring Sale!