Jeju Island's hidden gems
When we think of Jeju, many of us think of the typical things to do like hiking up the sunrise peak Seongsan Ilchulbong, visiting the Osulloc Green Tea fields or hike up Mount Halla. If it's your first time visiting Jeju Island, then you should definitely do all these and more! In fact, check out our first timer's guide for a checklist of activities you should complete.
If you're a returning visitor or simply don't wish to head where everyone else is headed, here are some of Jeju's best kept secrets. The best part is that these are all picture perfect and mostly tourist free so don't forget your 4G SIM Card for all those 'grams.
Getting to Jeju from Seoul
You will need to take a short one hour flight from Seoul to Jeju Island. There are multiple carriers with plenty of flights daily so you won't have to worry about not being able to get there. There is only one airport in Jeju – Jeju International Airport and you can fly in from either Seoul Incheon Airport or Seoul Gimpo Airport.
Best time to visit Jeju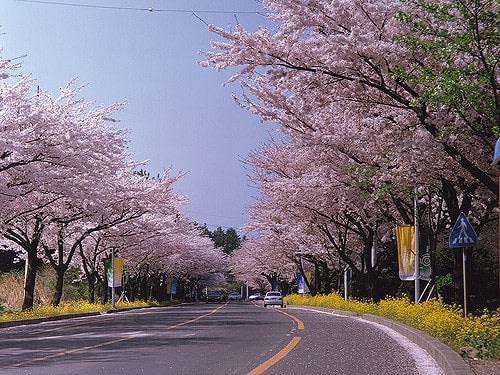 The best time to visit Jeju is in Spring (Mid March to early April) where the weather is pleasantly mild and there are beautiful Cherry Blossom, Canola and Azaleas in full bloom! This also means that there might be plenty of other tourists around.
Getting around Jeju
By public transportation: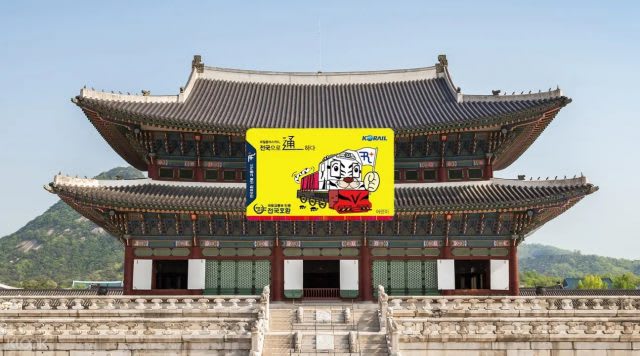 There are two different buses you can take after landing depending on where you're headed – the airport limousine bus or the city bus. You can pay for your rides with the T-Money card to save you the hassle of fumbling for cash to pay for your ride each time.
Pre-book your Railplus Transport Card on Klook and enjoy hassle-free pick up at the airport. The best part is you can use it immediately! This Railplus card acts as a T-Money card which you can use to pay for your transport.
By Jeju City Bus: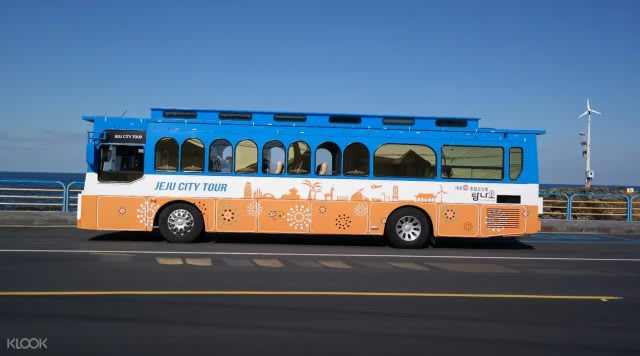 The Jeju City Bus offers you ultimate flexibility with their hop on and hop off policy. Pre-book your Jeju City Bus pass on Klook and enjoy unlimited rides on the bus for one day. The bus departs every hour allowing you plenty of time to visit each site before heading off to the next. Check out some of the stops and find the one nearest to your place of interest.
By car:
If you're up for a road trip, one of the best options would be to rent a car. This gives you the freedom to head to any of the spots on this list at your own pace!
If you don't want the hassle of driving around on your own, you can also choose to hire a private car charter and have the driver take you to wherever you wanna go! Customize your itinerary on the go and let the experts navigate the foreign roads for you.
Klook offers private car charters for Jeju that you can pre-book. You can even request for an English speaking driver. Now that you've got your transportation settled, here are some hidden gems to uncover.
1. ALICE into the Rabbit Hole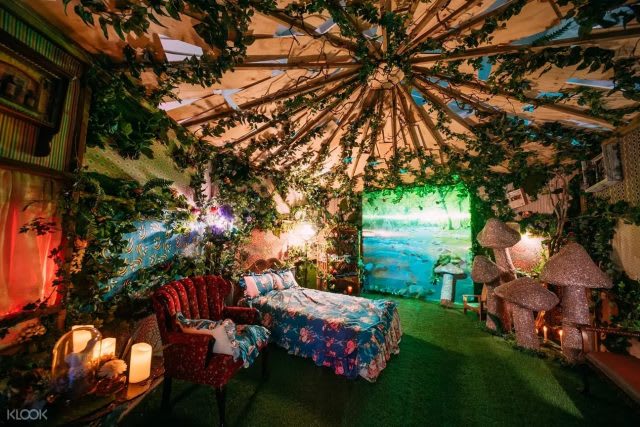 If you're a fan of the ecentric world of Alice in Wonderland, you'll definitely want to pay a visit to the ALICE into the Rabbit Hole exhibition. This immersive installation takes you through the oddities of the novel with the vibrant backdrops and attention to detail.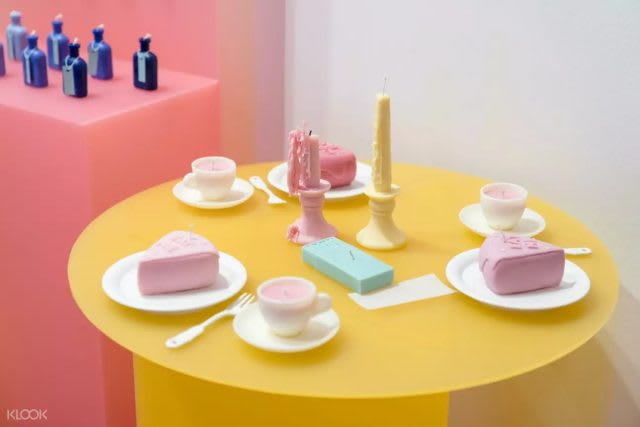 Yes, every single room is extremely Instagrammable. The iconic Mad Tea party takes a pastel twist and there's even a pool of tears!
Pre-book your tickets on Klook to enjoy a discount on your visit. Simply flash your Klook mobile voucher at the entrance to redeem your ticket.
Address : 1878 Jungsanganseo-ro, Andeok-myeon, Seogwipo, Jeju-do
Opening Hours : Daily 9am to 6pm
How To Get There : Take Airport Line Bus No.600, then get off at Teddy Valley Golf and Resort. Take Circular bus No.820-1, get off at Soingook Theme Park station
2. Bonte Museum
Apart from the typical Teddy Bear museum and Hello Kitty Island that you should definitely visit while if you're a first timer visitor to Jeju, the Bonte Museum is definitely worth a spot in your itinerary.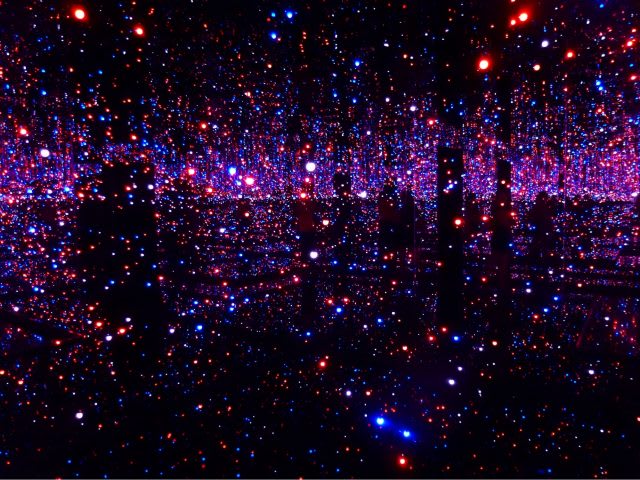 Credit: Wikimedia Commons
One of the highlights is definitely the Yayoi Kusama Infinity Mirrored Room. You'll feel as if you've stepped into a whole new galaxy upon entering this room. Don't forget to snap plenty of photos as the lights change colors.
Address : Sangcheon-ri, Andeok-myeon, Seogwipo-si, Jeju-do, South Korea
Opening Hours : Daily 10am-6pm
How To Get There : Take bus 600 at Arrival Gate 1 of Jeju International Airport and alight at Yeomiji Botanic Gardens, from there hop onto a cab to Bonte Museum. It should cost you about KRW10,000
3. Dalri Scent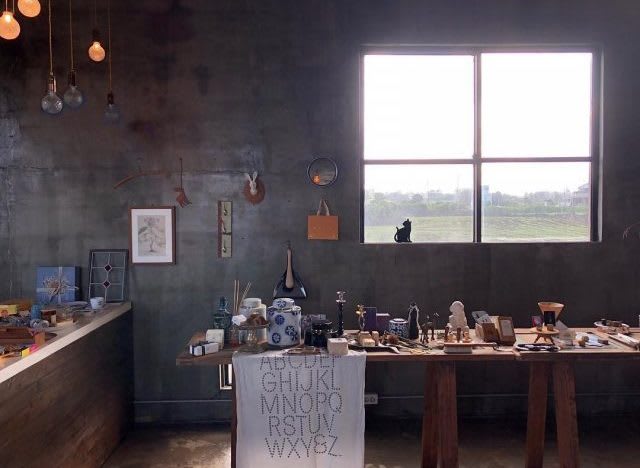 Credit: Dalriscent_official on Instagram
Not exactly an attraction but if you're looking for a quirky store to bring home a piece of Jeju, head on over to Dalri Scent for a beautiful shopping experience. The old warehouse turned store is decorated with a grunge indie vibe that is perfect for your 'gram.
Pick up some handmade scents, soaps, candles and decor pieces to immortalize your Jeju trip!
Address : 991 Jongdal-ri, Gujwa-eup, Jeju City (제주시 구좌읍 종달리 1991)
Opening Hours : Daily 11am to 6pm
4. Mendorongjang flea market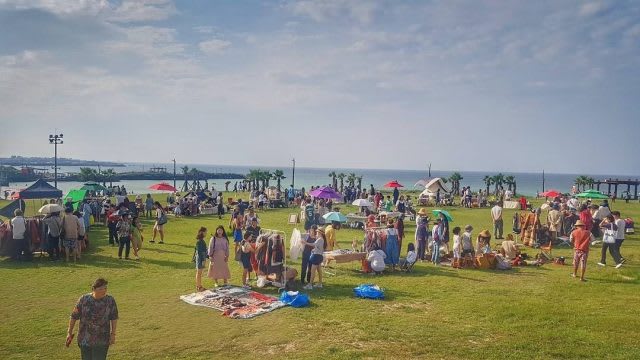 Credit: @mendolong_market on Instagram
Located in the eastern part of Jeju City near Hamdeok beach, the Mendorong Jang Flea Market is increasingly popular, especially for artists of all genres. You can shop for a huge variety of items like clothes, jewelry, art pieces etc.
This is located next to Hamdeok Beach so you'll be shopping against a beautiful backdrop of the ocean!
Address : 1008 Hamdeok-ri, Jocheon-eup, Jeju City (제주시 조천읍 함덕리 1008)
Opening Hours : Sundays 4pm-7pm
5. Saryeoni Forest Trail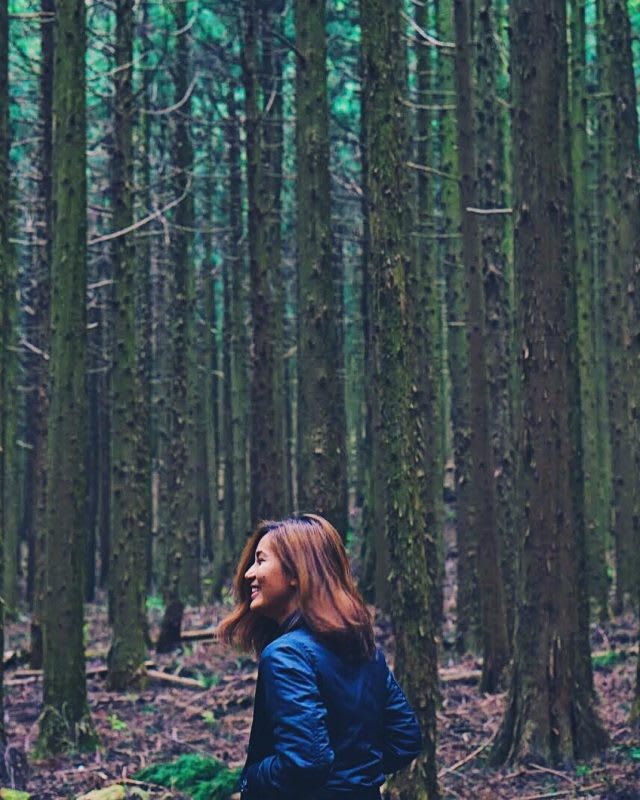 Credit : @amanda.wsy on Instagram
If you've already completed the hike up Mt Halla and you're looking for a different escape into nature, try the Saryeoni Forest Trail! This is one of Jeju's top forest walking trails and if you're into wild animal encounters, you'll love this. There is also a glass conservatory and a light bulb lined forest path just for the 'gram.
Keep your eyes peeled for badgers, weasels and even roe deer on your walk! Bird watchers, you'll also find birds like the Fairy Pitta and Goshawk.
6. Camellia Hill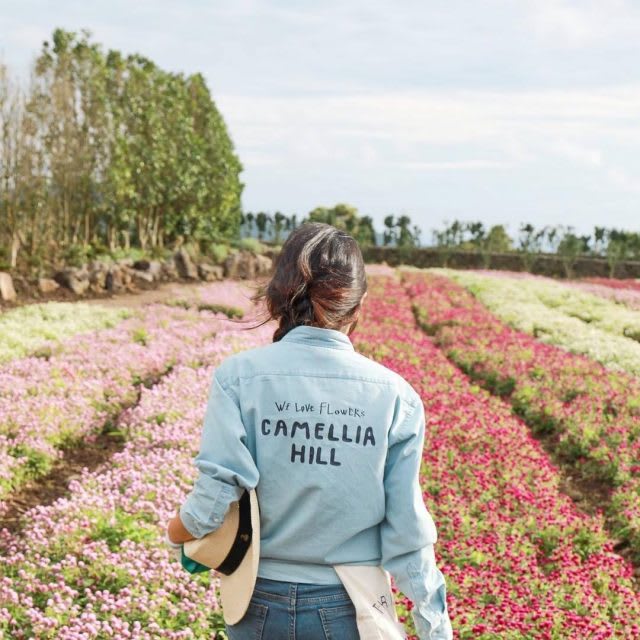 Credit: @camelliahilljeju on Instagram
Impress bae by taking her to see a field of Camellia's which is flower language for " i love you and only you". The Jeju Camellia Hill is the biggest Camellia arboretum in East Asia with a forest of over 6000 Camellia trees! There are recommended photo zones with chairs and benches set in the middle of the forests of flowers for photo ops.
Address : 166 Byeong-ak-ro, Andeok-myeon, Seoguipo-shi
7. Gasiri Wind Power Plant Canola Field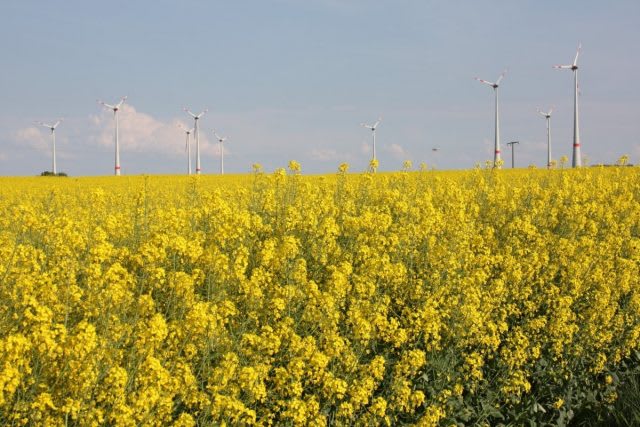 The Gasiri Wind Power Plant is the place to visit for your #postcard shot! The field of beautiful yellow beacons against the wind turbines are the perfect backdrop for any photo. If you visit during spring, the Noksan-ro road that lines the way into the wind power farm is even lined with Cherry Blossoms!
Address : San 51-1 Gasi-ri, Pyoseon-myeon, Seogwipo, Jeju-do, South Korea
8. Elephant on the Sea

Credit: @at_maronnier on Instagram
The dessert cafe Bada Wee-ae Koggiri which translates into the Elephant on the Sea is a cafe that overlooks the ocean and is perfect for spending the afternoon. Order a cuppa and a dessert and just watch the waves crash against the shores.
There are also artistic handmade little trinkets that you can buy to take home as souvenirs to commemorate your Jeju vacation.
Address : 27-6, Hyeopjae 1-gil, Hallim-eup, Jeju-si, Jeju-do, Republic of Korea (Elephant on the Sea, 1st floor, 1695, Hyeopjae-ri)
Opening Hours : Daily 11am to 8pm
9. Saturday Island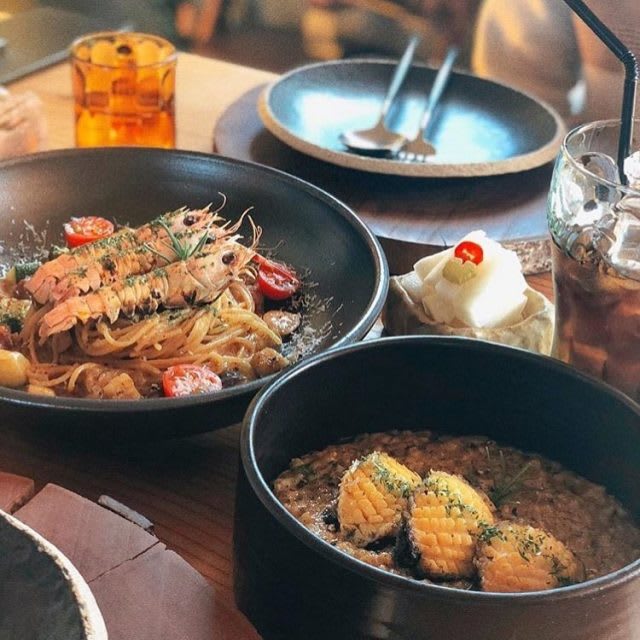 Credit : @saturdayislander on Instagram
This eclectic local restaurant Saturday Island is one of the local's best kept secrets! The store is adorned with vintage trinkets all around and there are only 4 options on the menu. Everything here is cooked with only local ingredients and we definitely recommend the Jeju Abalone Risotto!
Address : Jeju-do Jeju-si, Gujwa-eup, Pyeongdae 7-gil 51
Opening Hours : Opening Hours: 12pm – 8pm | Closed on Wednesday and Thursday
10. Boromwat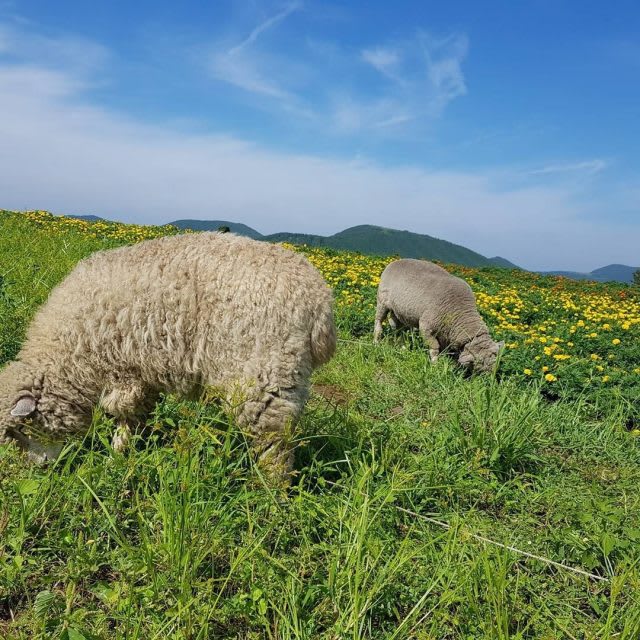 Credit: @boromwat_ on Instagram
Buckwheat flowers have recently gained popularity after being featured in the Korean hit drama "Goblin" and you too can recreate your own moment at the Boromwat Buckwheat fields. If you visit in summer, there are even fields of hydrangeas and lavender and farm animals like chickens, goats and sheep!
The fields are also home to a cafe selling baked goods made with organic ingredients like the buckwheat grown right in front of your eyes.
Address : 2350-104 번영로 표선면 Seogwipo-si Jeju-do KR, South Korea
Opening Hours : Daily 930am to 6pm
Score more discounts in Jeju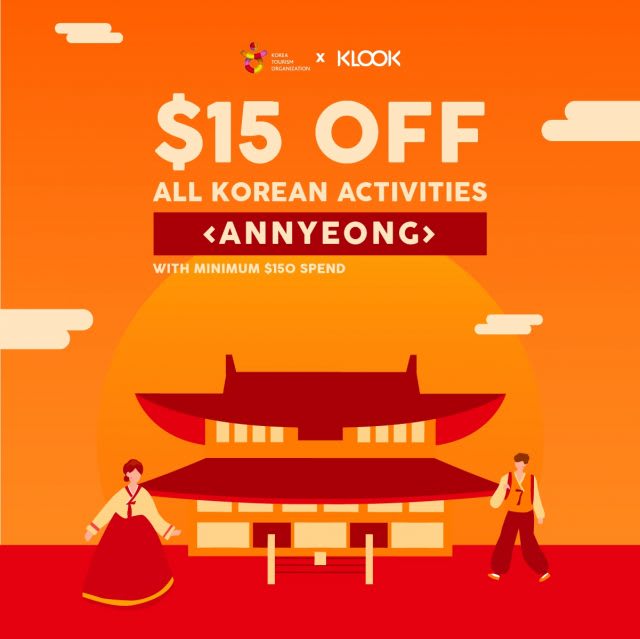 From now till 30th November 2019, key in <ANNYEONG> to enjoy $15 off with minimum spending of $150. Not only is a trip to Jeju postcard-worthy, but it's also cost-worthy too!