Food for the Seoul
Oh Korea, the land of addictive K-Pop, tear-inducing K-Drama, elaborate skincare, and of course, mouth-watering cuisine! While you can easily find Halal-certified Korean restaurants in Malaysia, looking out for one in Seoul might take a bit more effort. But no fret, a little research, and preparation beforehand will solve this issue. Here's a guide to 10 restaurants in and around Seoul to get your food adventure on!
1. Busan Jib Halal Food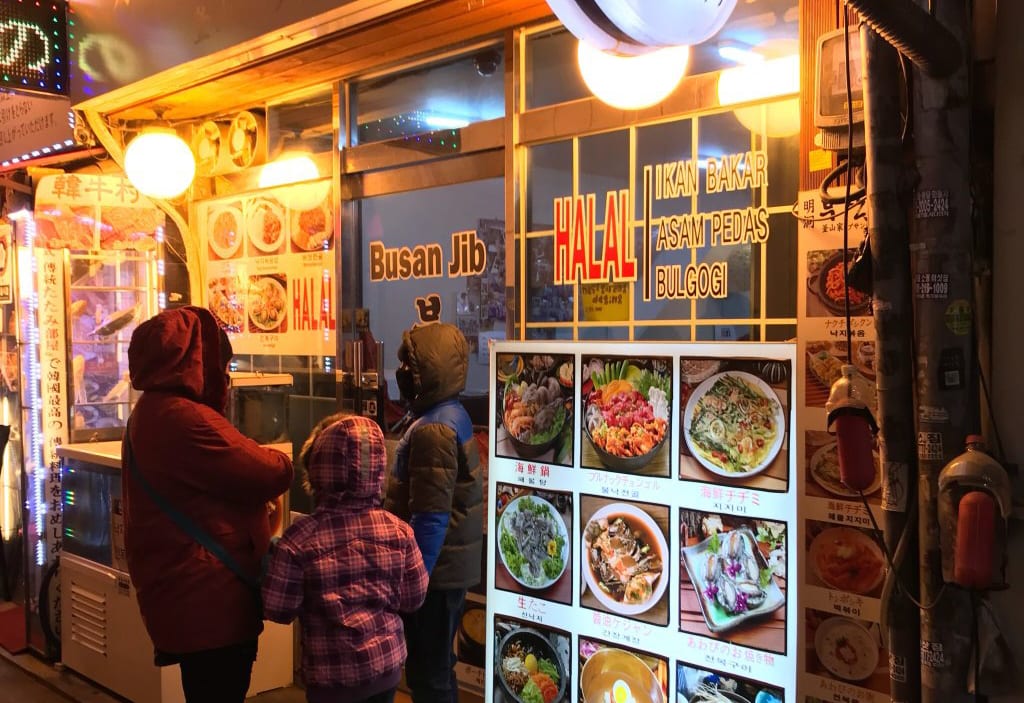 Source: tripadvisor.com
A must-visit when in Seoul is none other than the iconic shopping streets of Myeongdong. After a long and tiring day of hunting for deals, nothing beats the comfort of a delicious meal that you can tuck into. Despite the name, this restaurant residing in the heart of Seoul offers a menu of comforting, local meals!
Address: 11-4 Myeongdong 8-gil, Myeong-dong, Jung-gu, Seoul, South Korea
Opening hours: Daily, 10am to 10pm
2. EID – 이드 Halal Korean Food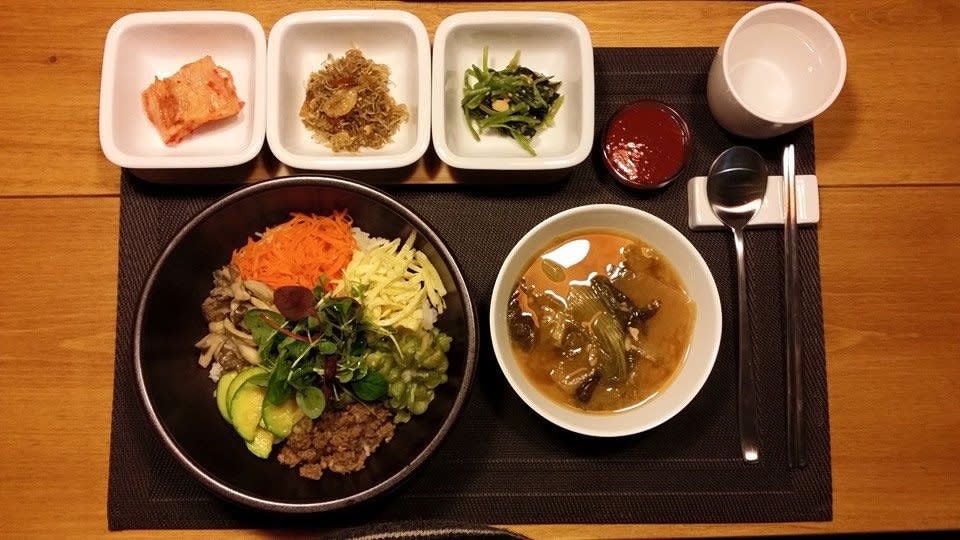 Source: EID (Facebook)
When it comes to Halal food and Seoul, one name you'll see popping up a lot is EID. Located nearby the Seoul Central Mosque, this restaurant run by a Korean-Muslim family is a favorite amongst many Muslim travelers. Dig into their authentic Korean cuisine like bibimbap, bulgogi and unlimited banchan (side dishes)!
Address: 67 Usadan-ro 10-gil, Hannam-dong, Yongsan-gu, Seoul, South Korea
Opening hours: Daily, 11:30am to 9pm
3. Makan Halal Restaurant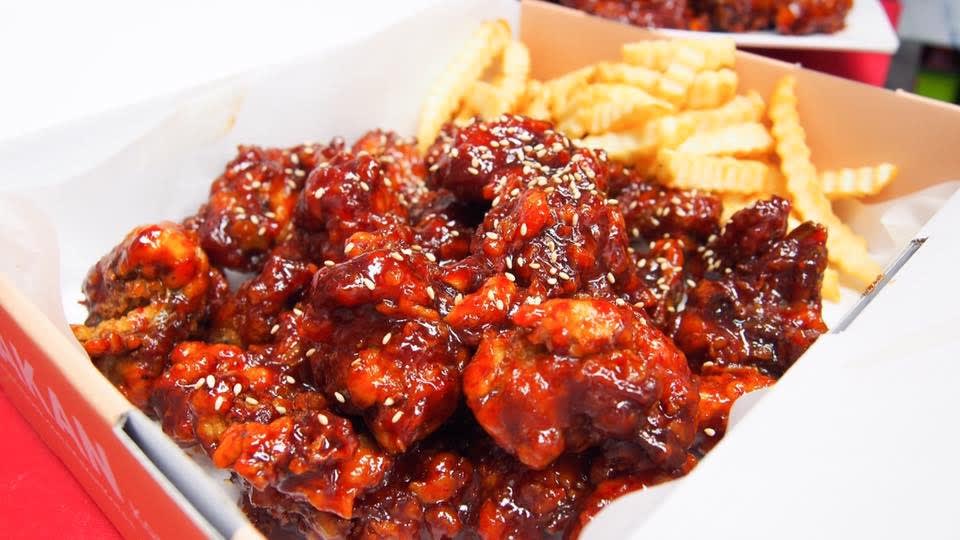 Source: Makan Halal Korean Restaurant
Just a few doors down from EID, you will find yet another Muslim-friendly restaurant by the name of Makan Halal Restaurant. This Itaewon eatery features a selection of local favourites like beef bulgogi, dakdoritang (spicy braised chicken), mulnaengmyeon (cold noodles) and more, as well as dosirak (Korean packed lunchbox) if you prefer to get takeout!
Address: 52, Usadan-ro 10 gil, Yongsan-gu, Seoul, South Korea 140-911
Opening hours: Wednesday to Monday, 10:30am to 10pm
4. Halal Kitchen Korea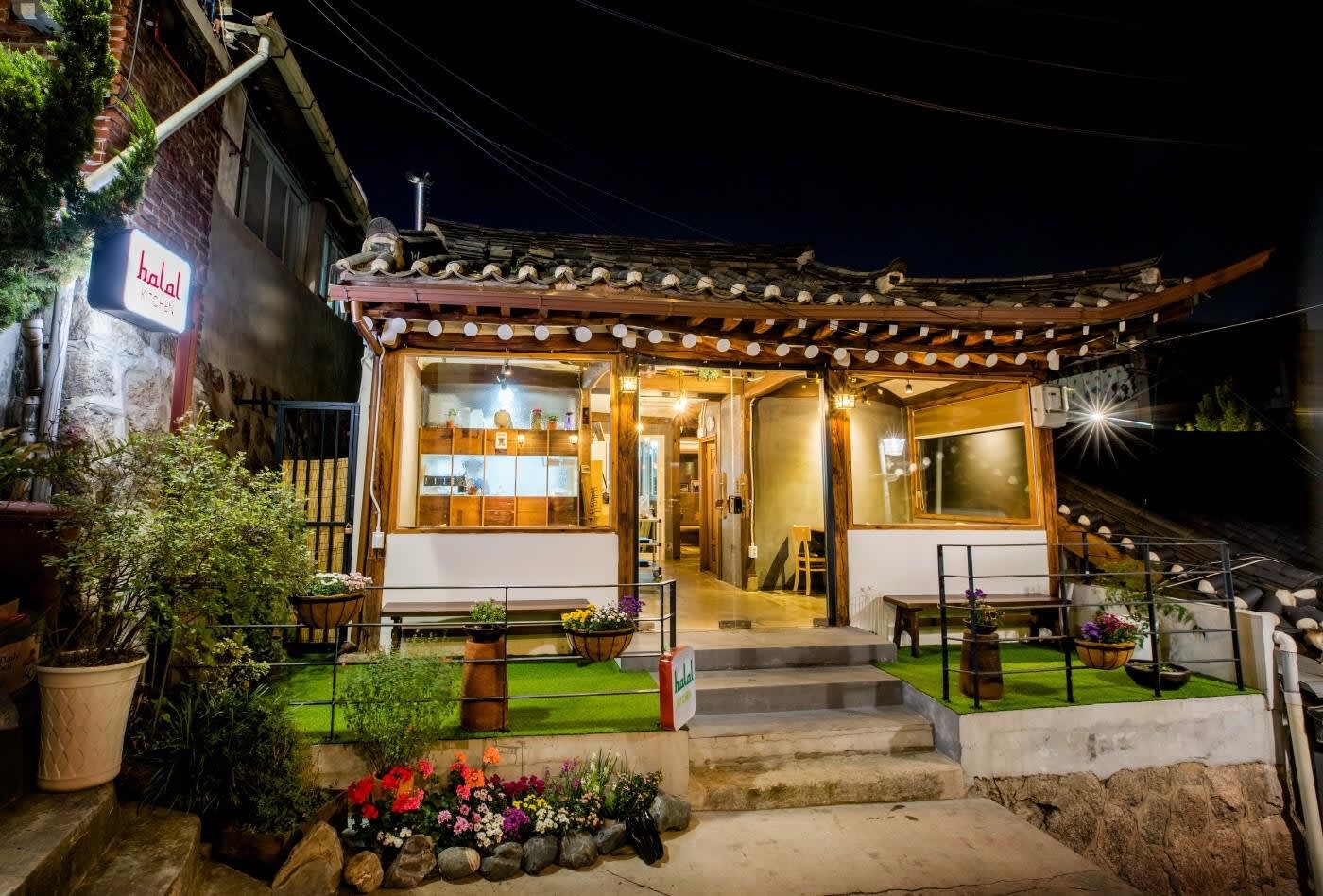 Source: Halal Kitchen Korea (Facebook)
Located in the charming cultural village of Bukchon Hanok Village, Halal Kitchen Korea is the perfect pitstop after a tiring afternoon of climbing unforgiving uphill slopes. Housed in a homey traditional Korean hanok, you can find dishes like dakgalbi, bulgogi, bibimbap, just to name a few. Good food, great view and amazing atmosphere, it's no wonder this restaurant is a hit!
Address: 86-2 Samcheong-ro, Samcheong-dong, Jongno-gu, Seoul, Republic of Korea, South Korea
Opening hours: Daily, 11am to 9pm
5. Chunja Daegutang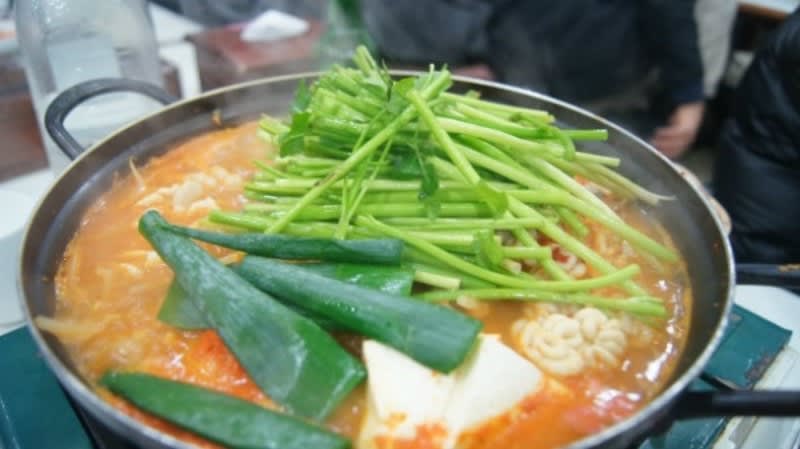 Source: mangoplate.com
Right in the midst of the busy streets of Hongdae, you can find this humble eatery that specializes in codfish soup. Chunja Daegutang makes use of codfish as its signature ingredients and turning it into mouth-watering dishes like daegu-ppoljjim (steamed cod cheeks) to daegu-jeongol (cod hot pot). So, if you're ever in that area, make sure to drop by this restaurant.
Address: 375-44, Seogyo-dong, Mapo-gu, Seoul
Opening hours: Daily, 11:30am to 3pm & 5pm to 10pm
6. Yang Good BBQ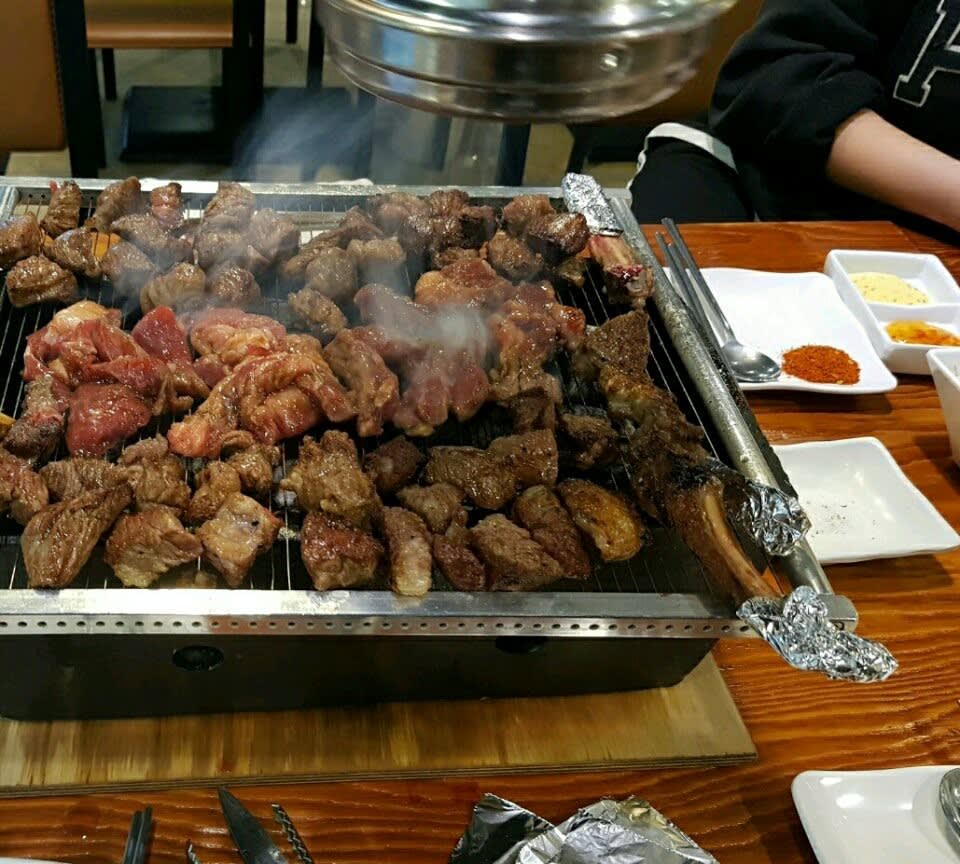 Source: tripadvisor.com
Now, what is a visit to Korea without BBQ, right? While it's almost impossible to find a halal-friendly restaurant, all hope is not lost yet! Yang Good BBQ in Gangnam uses Halal-certified meat imported from Australia. Their lamb meat comes marinated and non-marinated. However, do note that since this restaurant is also popular amongst locals, they do serve alcohol as well.
Address: 15, Nonhyeon-ro 95-gil, Gangnam-gu, Seoul, South Korea
Opening hours: Monday to Saturday, 4pm to 11:30pm
7. Osegyehyang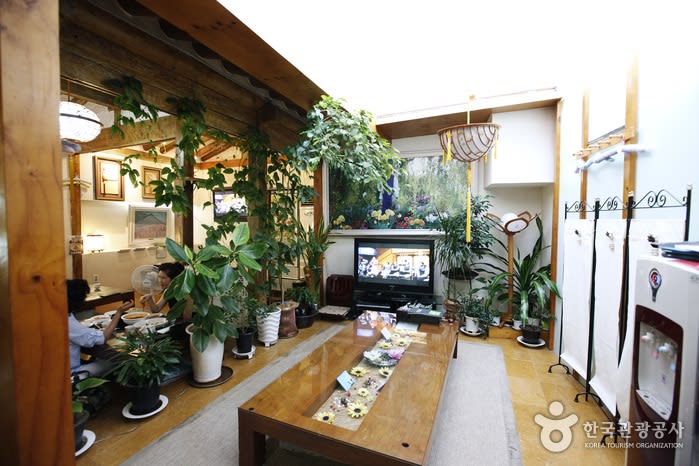 Source: Visit Korea
While Osegyehyang is not explicitly a Halal-certified restaurant, it is, however, a soy-based vegan restaurant. Located in Insadong, you can dine at ease and try a couple of their plant-based dishes like ttukbulgui (stone bowl veggie meat), bulgui deopbap (veggie meat rice) and more. Using high-quality soy protein and perilla oil in their ingredients, you'll definitely feel good after your meal.
Address: 14-5 Insadong 12-gil, Jongno-gu, Seoul
Opening hours: Daily, 11.30am to 3.30pm & 5pm to 9pm
8. Balwoo Gongyang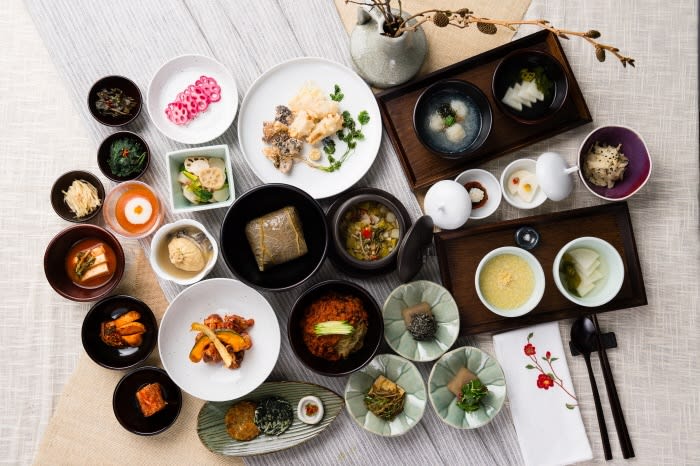 Source: Visit Korea
Another plant-based restaurant highly worth a visit in Seoul is Balwoo Gongyang. Following the principles of Buddhism and traditional Korean cuisine, they use only organic vegetarian food in their cooking. They also exclude the use of pungent vegetables like scallions, onions, chives, leeks, and garlic. While it doesn't seem like it's much on paper, the food sure is good as the Michelin guide can attest to.
Address: 56 Ujeongguk-ro, Jongno 1(il).2(i).3(sam).4(sa), Jongno-gu, Seoul, South Korea
Opening hours: Daily, 11:30am to 3pm & 6pm to 9:30pm
9. BoA Travel House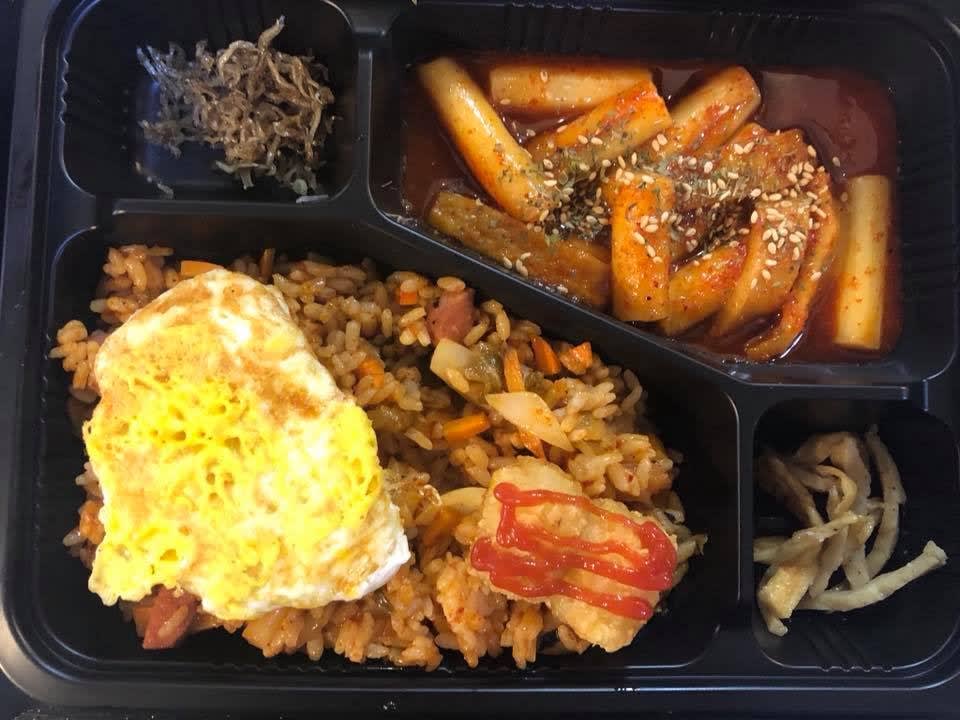 Source: Halal Korean Food (Facebook)
While it's not a full-fledged restaurant per se, this guesthouse in Hongdae is known for its homemade halal dosirak (Korean packed lunchbox). Not only catering to the Muslim customers of BoA travel house, but you can also dine in the restaurant of the guesthouse or order your dosirak to go!
Address: 15, Sinchon-ro 1-gil, Seodaemun-gu, Seoul, South Korea 120836
Opening hours: Wednesday to Sunday, 12pm to 9pm
10. Dongmoon in Nami Island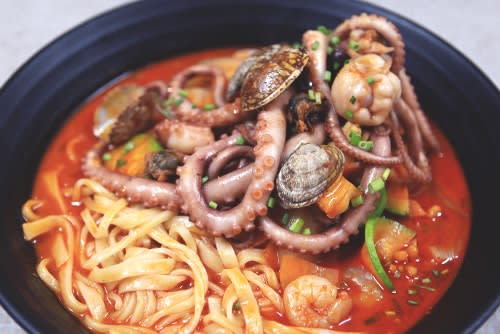 Source: namisum.com
While Nami Island is not in Seoul, many travelers visiting the city will also most likely be making a trip to this famous spot. While restaurants and cafes are abundant in Nami Island, looking for a Halal spot may prove challenging. In Dongmoon, you can find a selection of local favorites as well as other Asian cuisines.
Address: 198 Bangha-ri, Namsan-myeon, Chuncheon, Gangwon-do, South Korea
Opening hours: Monday to Friday, 10am to 7pm | Saturday & Sunday, 10am to 8pm
Score $100 worth of savings this year-end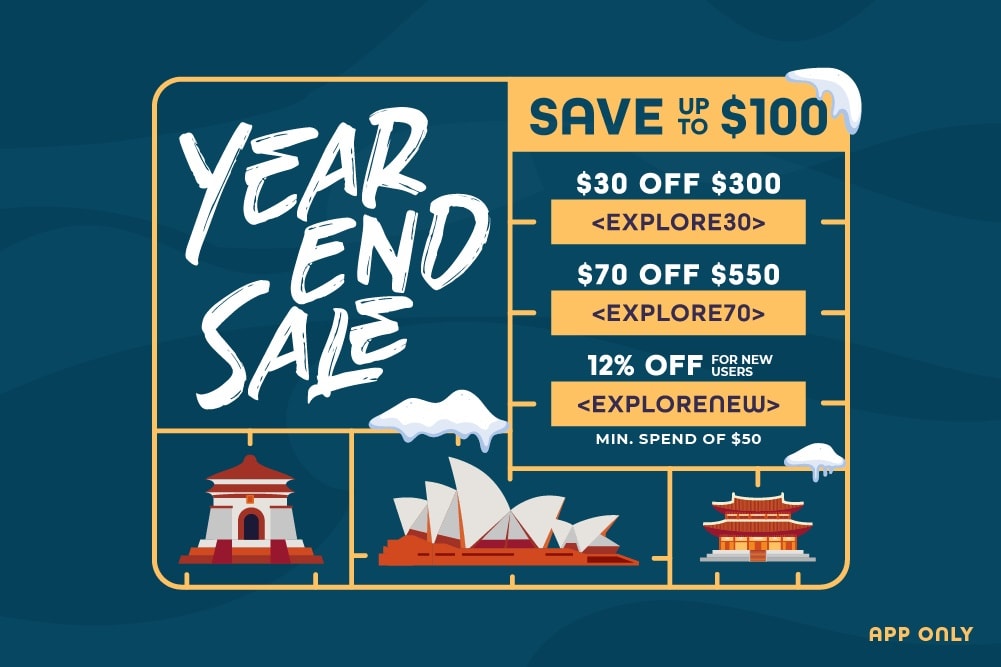 From now till 31st December 2019, save up to $100 for your year-end getaway to Seoul! Load up your carts and unlock these year-end promotions on us!
Save $30 with <EXPLORE30>, minimum spending at $300
Save $70 with <EXPLORE70>, minimum spending at $550
If you're a new user at Klook, score 12% off with <EXPLORENEW>!