Make Australia the grad trip of your lifetime
After years of lectures, tutorials, late-night study sessions and last-minute submission scrambles – you've made it. It's over. Congratulations on finishing your final lap of school! Before you venture out into the world of *adulthood*, treat yourself to the grad trip of a lifetime.
In the first instalment of our Grad Trip 101 series, we bring you: Australia. If you love both city and nature, the land down under will be a perfect fit. Think bustling cities by the ocean, coast-to-coast drives flanked with breathtaking views, tons of hiking opportunities and fresh food galore.
To get you started, we've got a Summer promo for your grad trip plans! More details at the end, so stay tuned.
Before You Set Off: Essential Things To Know
How to apply for a visa (you'll need it!)
Prior to travelling to Australia, all Singaporeans need to apply for an Electronic Travel Authority (ETA), which is an instant travel visa that's electronically linked to your passport.
How to apply:
Head over to the ETA website to apply
This will cost you AUD $20
You are advised to apply at least 3 working days before your date of travel.
ETA holders are permitted a short term visit of up to a maximum of 3 months, and will be allowed to enter Australia as many times as they like, for 12 months.
#KlookTip: If you're flying to Sydney via Scoot, there's an automatic visa application segment – so no need to apply twice!
Climate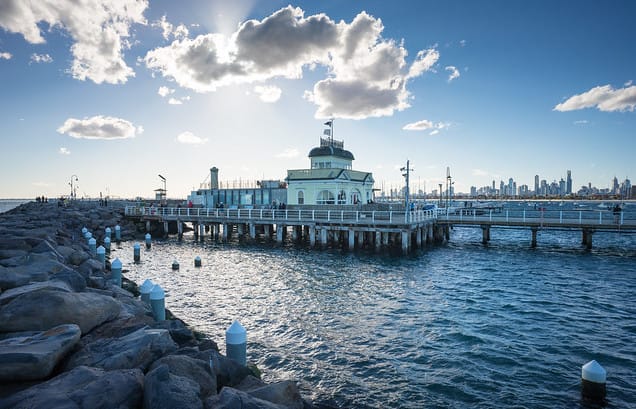 Arguably one of the more pleasant winters seasons in the world, Australia's winter falls between the start of June to end-August, just in time for grad trip season. Anticipate average daytime temperatures of between 17-24 degrees Celsius, with nighttime temperatures dipping down to the low-10s.
It all depends on which part of the continent you're in, as the central and northern regions are typically warmer – this includes places like Gold Coast, Brisbane and Central Australia.
What to wear: Layer up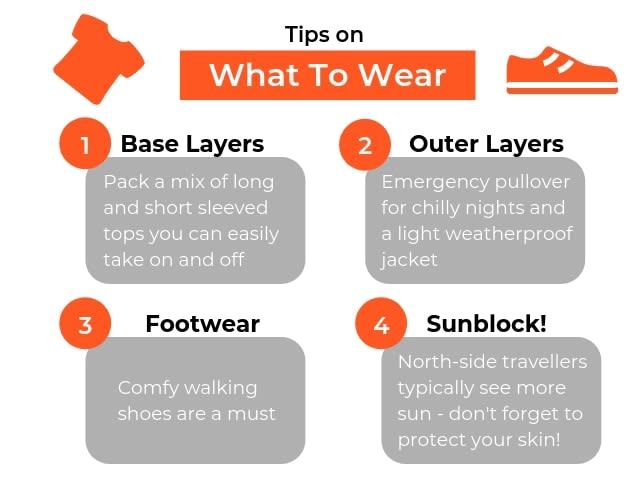 Here are some tips on what clothes to pack for the Aussie winter! Daytime and nighttime temperatures can be quite interchangeable – plus, if you're going to be travelling across states, you're likely to find that the average temperature varies.
Note that August will be much colder, compared to June. You may want to pack a few thermals and a jacket that's more heavy duty if you're travelling then – especially if you're travelling to colder places like Melbourne, Sydney and Tasmania.
Tap Water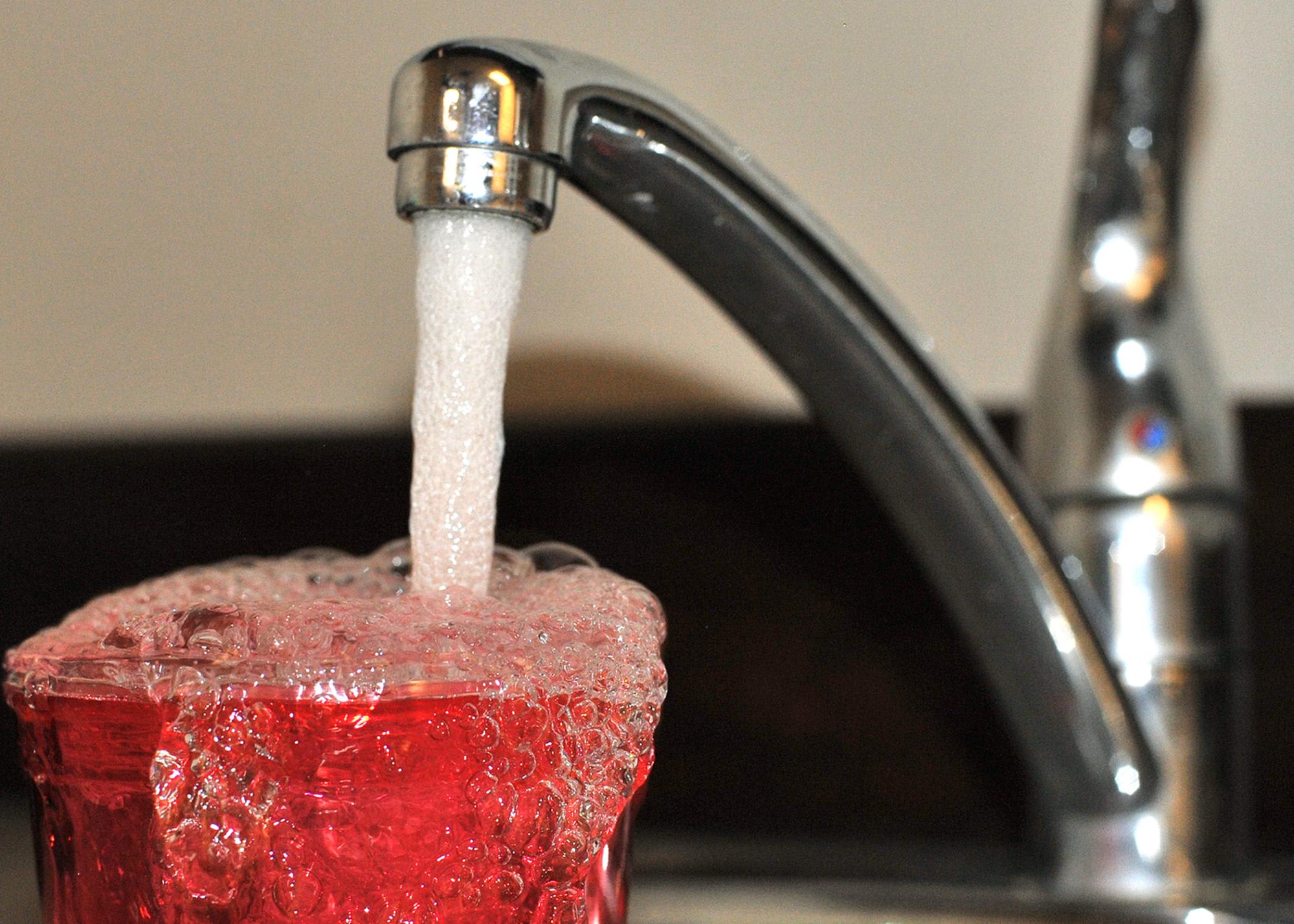 No need to worry – Australian tap water across the small towns and big cities are totally safe for drinking! If you're out in the more remote regions, the tap water is typically still alright to drink, unless specified – there will usually be a sign warning people if the water at that particular source isn't potable.
Australia Customs Restrictions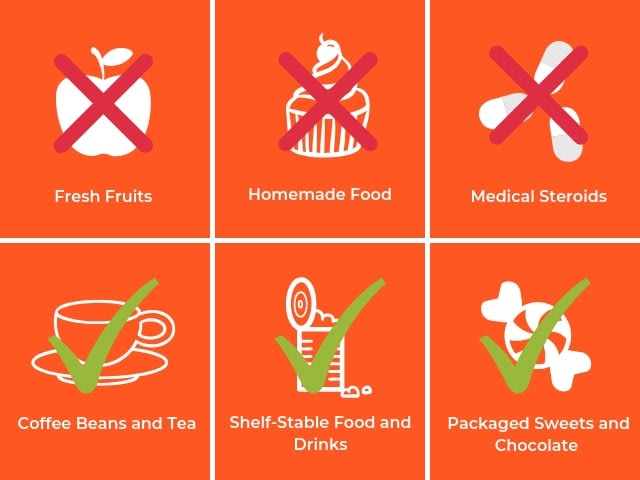 Australia's notorious for their stringent customs restrictions. If you fail to declare anything that cannot be imported, your visa might get shortened or cancelled – and you could even face a hefty fine to boot.
For the full details on what you can and cannot bring into Australia, head here!
International Driving Permit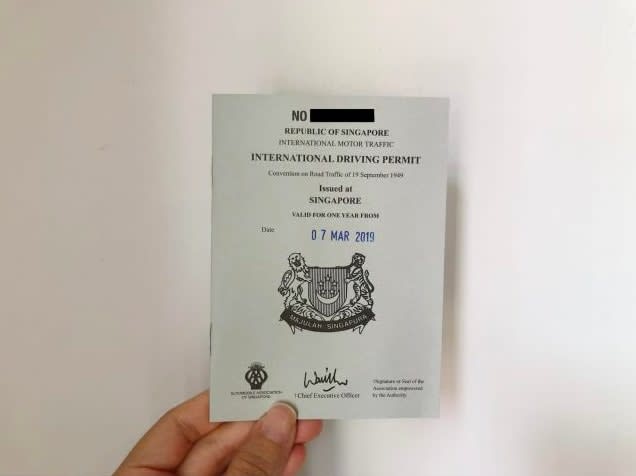 Australia is almost certainly a road trip type of destination – although you can explore its major cities like Melbourne and Sydney without one – so make sure you apply for your International Driving Permit (IDP) before setting off.
You can choose to apply for an IDP online through the Automobile Association of Singapore website, or head down to the Automobile Association of Singapore counters. Once you've successfully applied, your IDP will be valid for 1 year from the date of issue.
For the full details of what to expect when applying for your IDP, read our IDP Application Guide.
Accommodation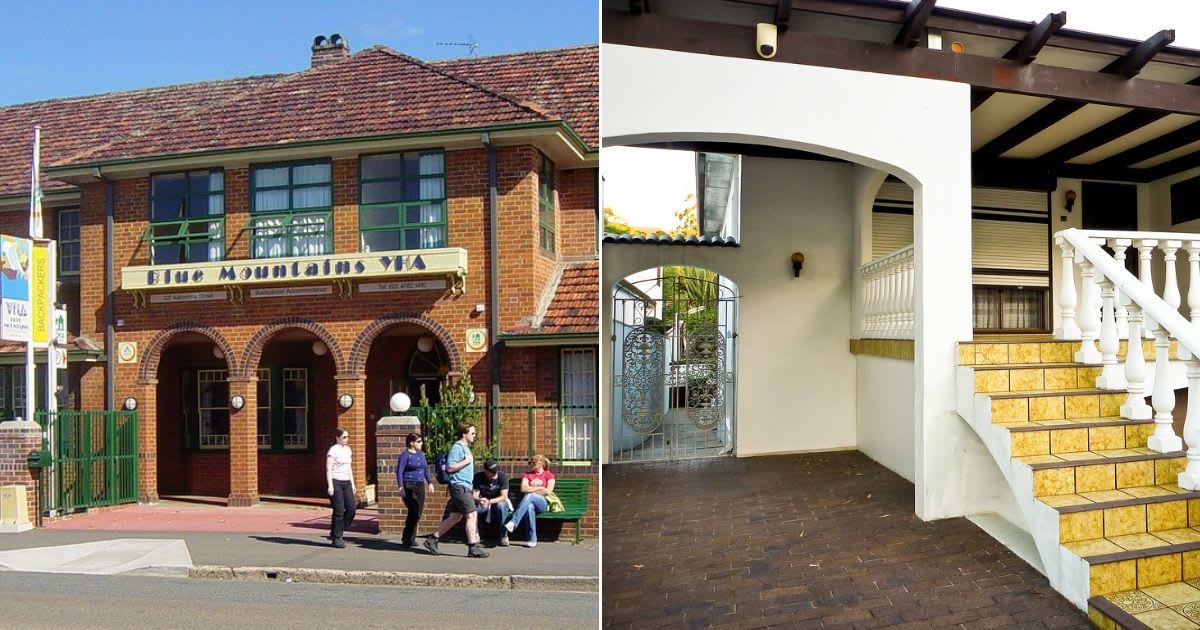 Photo Credit: foilman and jemsweb on Flickr
Type of Accommodation:
Type of Traveller
Highlights
Average Price/Night (SGD)
YHA Australia
Solo or small groups of budget travellers

Has hostels in almost all the major destinations in Australia.
Typically better than your average hostel in terms of quality, consistency and convenience.

$20-$35
Hostelworld
Solo or small groups of budget travellers

Website shows rankings and ratings for hostels in a particular city, for ease of comparison

$30-$45 for Perth, Melbourne and Hobart

$20-$35 for other regions

Airbnb
Bigger groups (5 and larger)

Typically more pleasant and spacious compared to hostels
Can be even be cheaper than staying in a hostel, depending on the season and how many people are sharing

Varies with the season and location.

Can be as affordable as $150 or less per night for entire apartments and houses if you book early.
#KlookTip: Listings for YHA Hostels don't always show up on hostel booking sites, so it's best to look for them on the YHA website itself.
Budget Tips
Taking food, accommodation, transport and activities into consideration, we estimate that you might want to budget around SGD $200-$250 per day for your grad trip to Australia. Of course, every trip will be different – depending on how many people there are to split costs, the types of day tours you embark on, if you will have a car, and so on.
Here's a ballpark estimate of how much you might want to set aside for your daily expenditure:
| | |
| --- | --- |
| PER DAY | Estimated Cost (SGD) |
| Food | $50-60 |
| Accommodations | $25-45 |
| Car Rentals | ~$25 |
| Day Tours | $110-160 |
| Misc. Activities | $30-$70 |
There are several ways in which you can shave the costs off your trip – by staying in budget hostels, seeking out cheap eats, finding good prices on car rentals and doing some free sightseeing!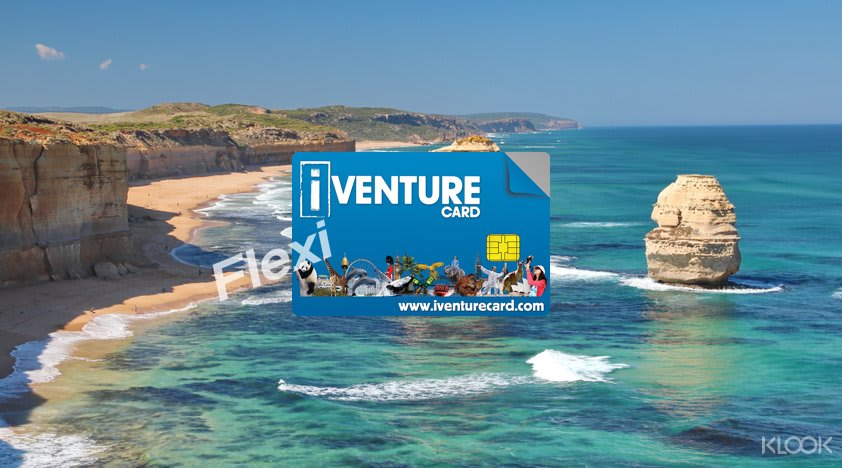 One way to save big on iconic attractions is by making use of the iVenture Australia Flexi Attractions Pass. This pass allows you to select a number of iconic attractions to visit across several destinations in Australia, and you could see savings of up to 40% when you use this pass. Get it on Klook for an even bigger discount!
For more city-specific attractions, you can get iVenture Passes for destinations like Melbourne, Sydney and Tasmania, which will give you a wider range of attractions to choose from!
City
Popular Attractions
Melbourne

City Sightseeing Melbourne (Hop On Hop Off Bus Pass)
Phillip Island Nature Park (3 Parks Pass)
Melbourne Zoo (Single Entry)

Sydney

Blue Mountains Explorer Bus (Hop On Hop Off Bus Pass)
Captain Cook Cruises (Hop On Hop Off/Harbour Highlights Cruise)
Taronga Zoo (Single Entry + Safari Cable Car)

Gold Coast

Whales in Paradise (Whale Watch)
Qld Snorkel and Scuba Dive (Snorkel Cruise)
Gold Coast Watersports (Multiple)

Hobart and Tasmania

Tamar River Cruise (Cataract Gorge Cruise)
Platypus Hole (Single Entry)
Now that all that pre-trip prep is out of the way, here's some inspiration for your Australia grad trip!
Melbourne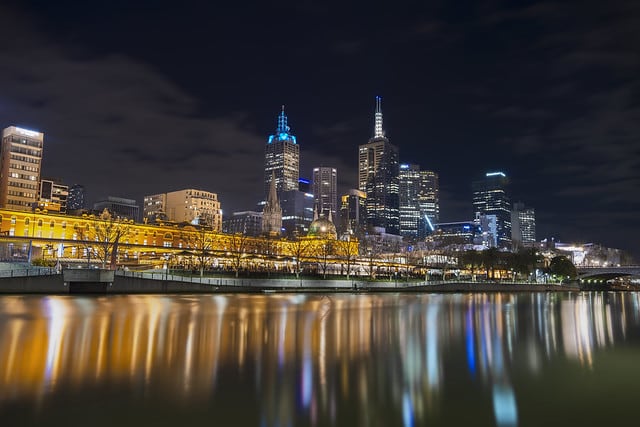 Photo Credit: Lenny K Photography on Flickr
One of Australia's best-loved cities amongst visitors, the coffee capital of Melbourne has lots to discover. See the city's electric culture in Melbourne's complex network of laneways, as you search for hole-in-the-wall cafes and shops. With mazes of hidden art alleys and awesome food establishments, Melbourne is sure to satiate your hunger for both lifestyle and cuisine.
Things to see
1. Melbourne's Graffiti Laneways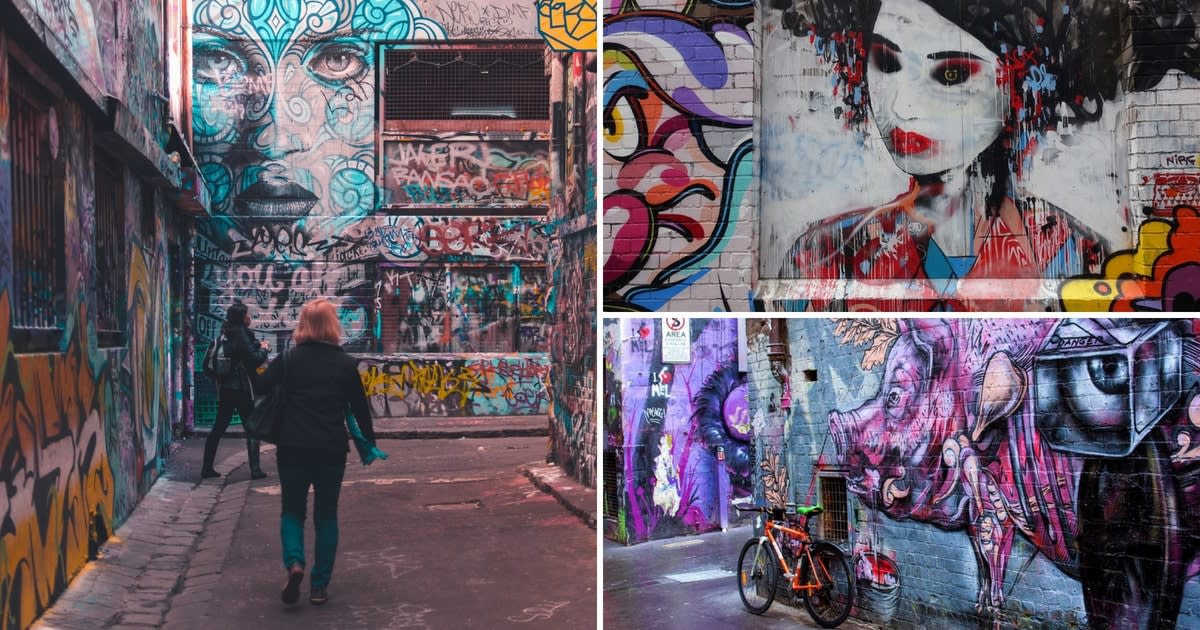 In the 2000s and beyond, Melbourne has made quite a name for itself as a street art nucleus, with many international artists flocking to the city to showcase their works. You can find these electric masterpieces in Melbourne's city centre and tramways, as well as in the suburbs.
Here's a handy Melbourne Laneway Walking Guide for your foray into the stunning world of street art!
2. The Great Ocean Road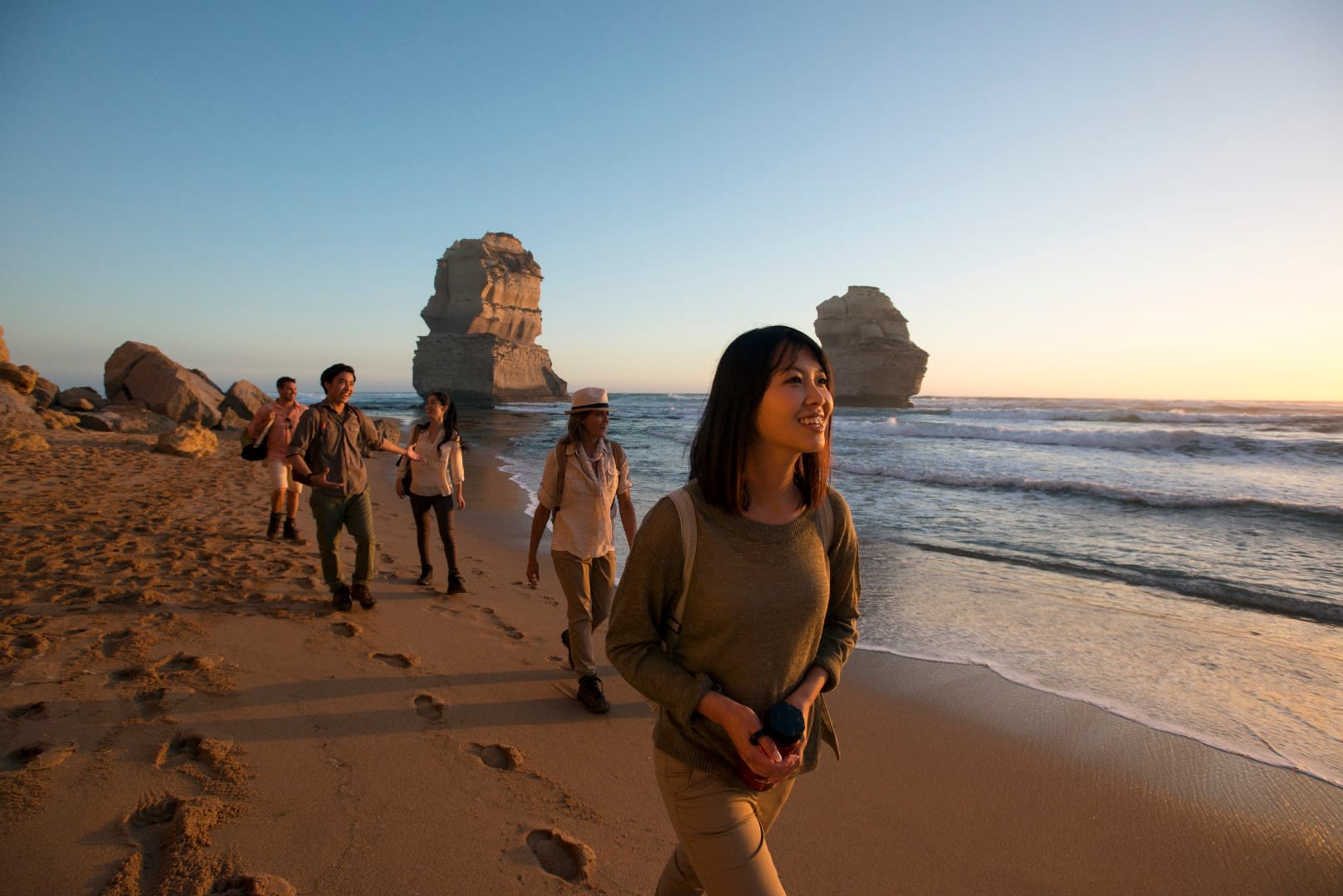 Definitely set aside a day for adventuring down the Great Ocean Road, with stunning views of Melbourne's coast, as well as iconic natural landmarks such as the 12 Apostles and the Gibson Steps. Stick around for golden hour – there's nothing quite like the beauty of a coastal Australian sunset.
Check out our Melbourne Road Trip Guide for more awesome road trip ideas from the city!
Things to do
1. Hit the slopes on Mt. Buller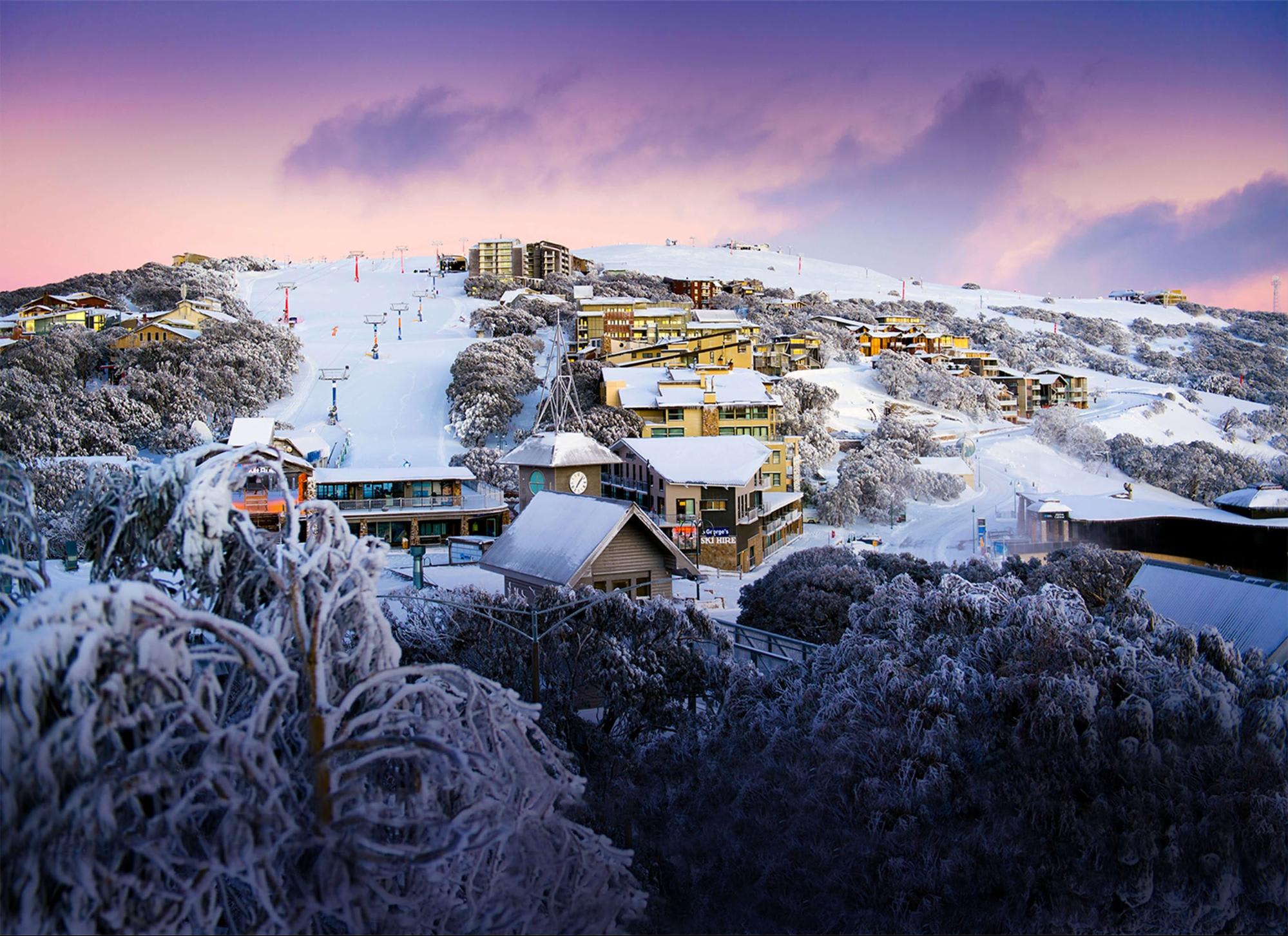 Just three hours out from Melbourne, the Mt. Buller Ski Resort is the perfect wintertime getaway from the city. A destination for winter sports enthusiasts all over the world, the ski resort has 300 hectares of skiable terrain, coupled with fantastic mountain views.
Whether you're a dedicated skier, snowboarder or both, you'll find a package that suits your needs perfectly! There are even sightseeing options for the winter-sport avoidant – so there's no excuse for your grad trip group to miss out on this experience!
2. Check out the cute critters at the Melbourne Zoo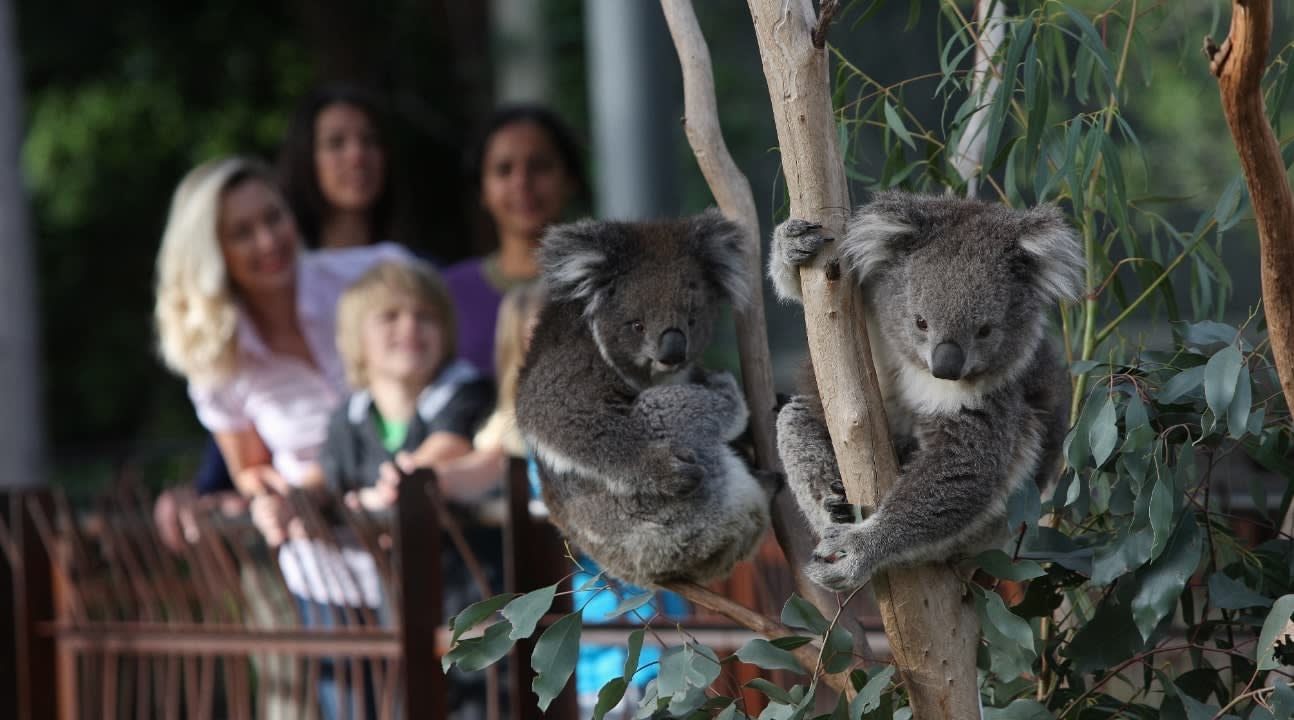 To see koalas, wombats, kangaroos and more, a trip to the Melbourne Zoo is a must. More than just an animal exhibition, the city centre Melbourne Zoo is deeply involved in education and conservation efforts for its resident critters. You'll be able to spot animals over 300 different species, from Australian Bush creatures to Australian Little Penguins!
Things to eat
1. Queen Victoria Winter Night Market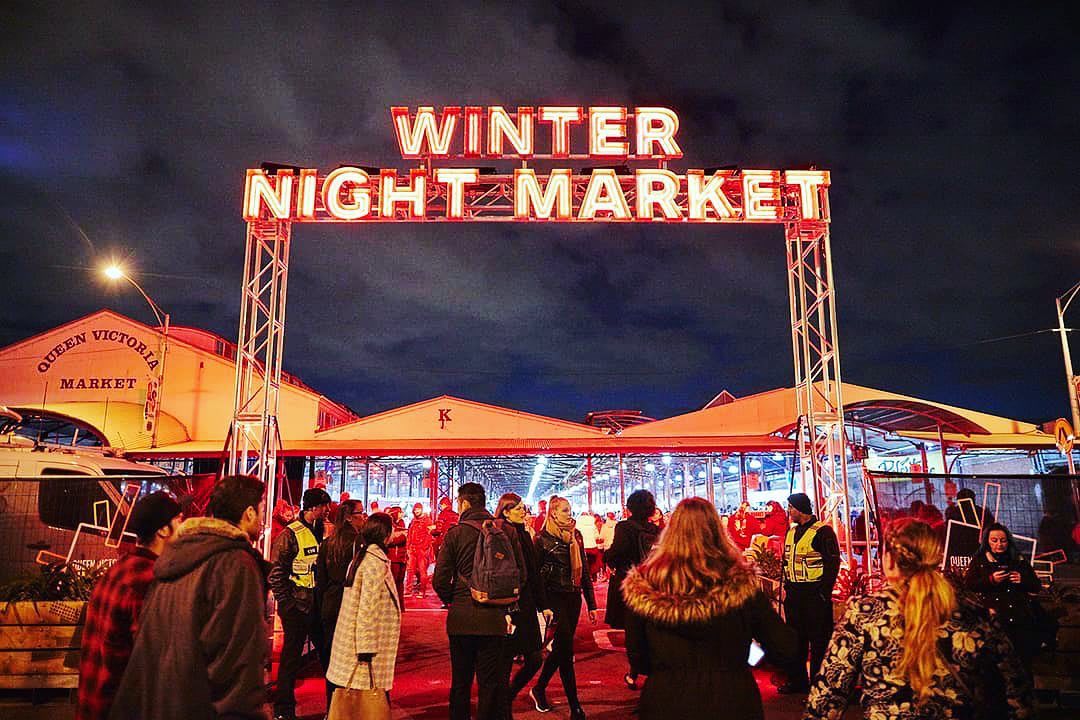 Photo Credit: @thenightmarket on Instagram
Melbourne's Queen Victoria Market is typically sought out as a daytime food destination. But come winter, the market holds a special Queen Victoria Night Market from 5 June to 28 August where you can your fill of food after dark! Open from 5pm – 10pm every Wednesday night, look out for international street food stalls selling everything from cacio e pepe to churros, alongside a line up of Australian craft breweries selling beers and warm cider.
For a taste of their daytime mainstays, head on a Queen Victoria Market Ultimate Foodie Tour for an all-rounded market food experience!
2. Seek out the best Melbourne cafes for brunch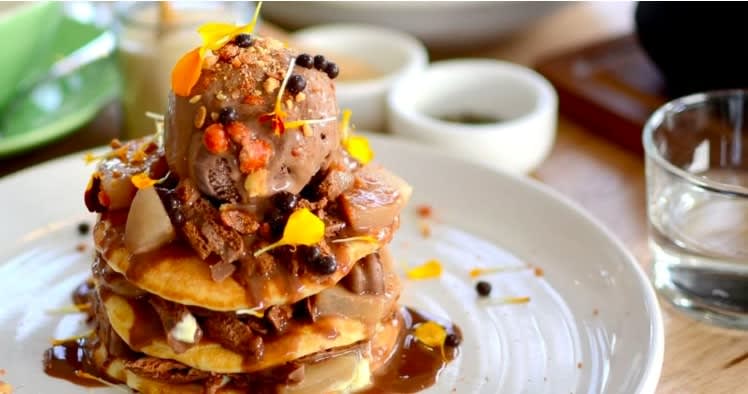 Thanks to Melbourne's thriving coffee culture, the city is scattered with cafes in almost every street and suburb. Aside from being the go-to for a quick and satisfying caffeine dose, these cafes champion what might arguably be the national meal of Australia's major cities – brunch.
To get you started, we've mapped out some of the best cafes in Melbourne's different districts!
Sydney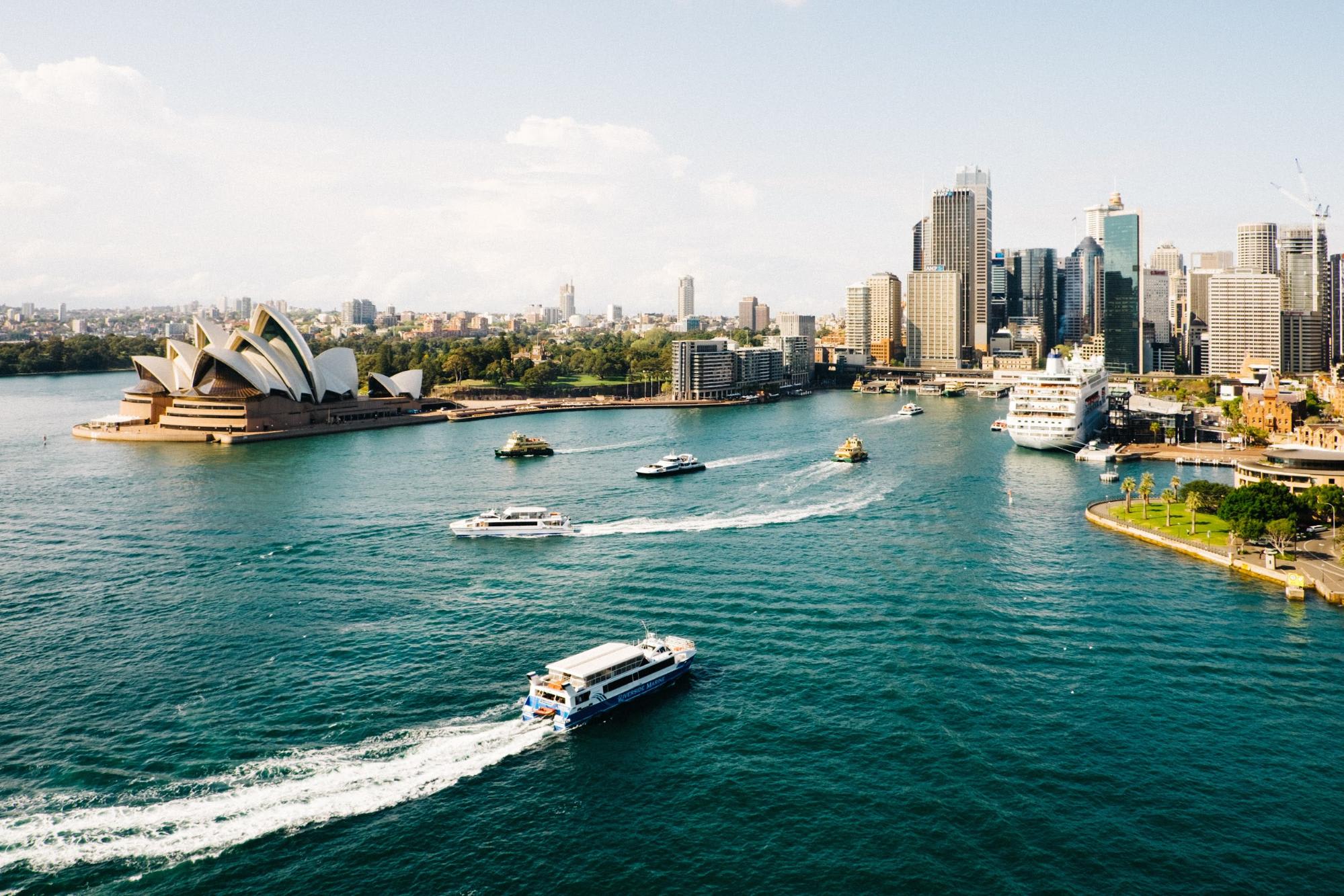 One of Australia's largest cities, vibrant Sydney is a popular spot for travelers taking a trip down under, with its unique blend of impressive skyline, picturesque harbors, iconic architecture, and cafes galore. When people mention Sydney, the iconic Sydney Opera House and Bondi Beach come to mind – but there's a lot more to discover in this New South Wales capital.
See the best of Sydney's attractions with the iVenture Sydney Flexi Attractions Pass! You can get up to 7 top attractions – from the Sydney Opera House to whale-watching cruises – and potentially save up to 50% on costs.
Things to see
1. Spot some whales on a Sydney Whale Watching Cruise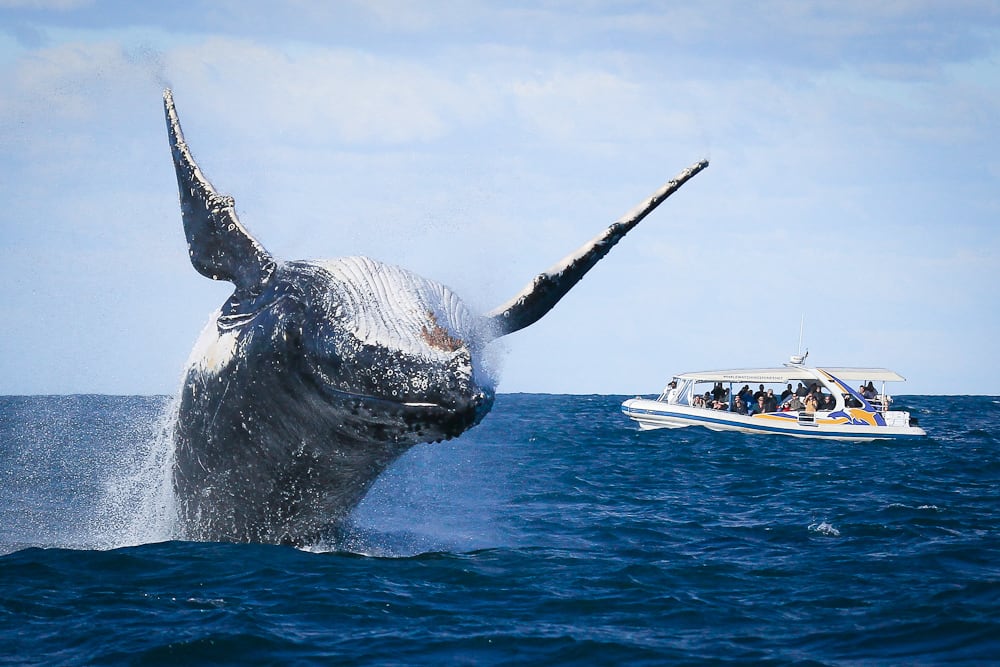 Fulfil your whale watching dreams on a Sydney Whale Watching Cruise this winter! Some of the best times to spot whales in Sydney is between May through July during the Australian winter, as humpback whales make their journey toward Queensland. These curious creatures are friendly and inquisitive, so grab this chance to catch them in their natural habitat.
2. See the breathtaking views up in the Blue Mountains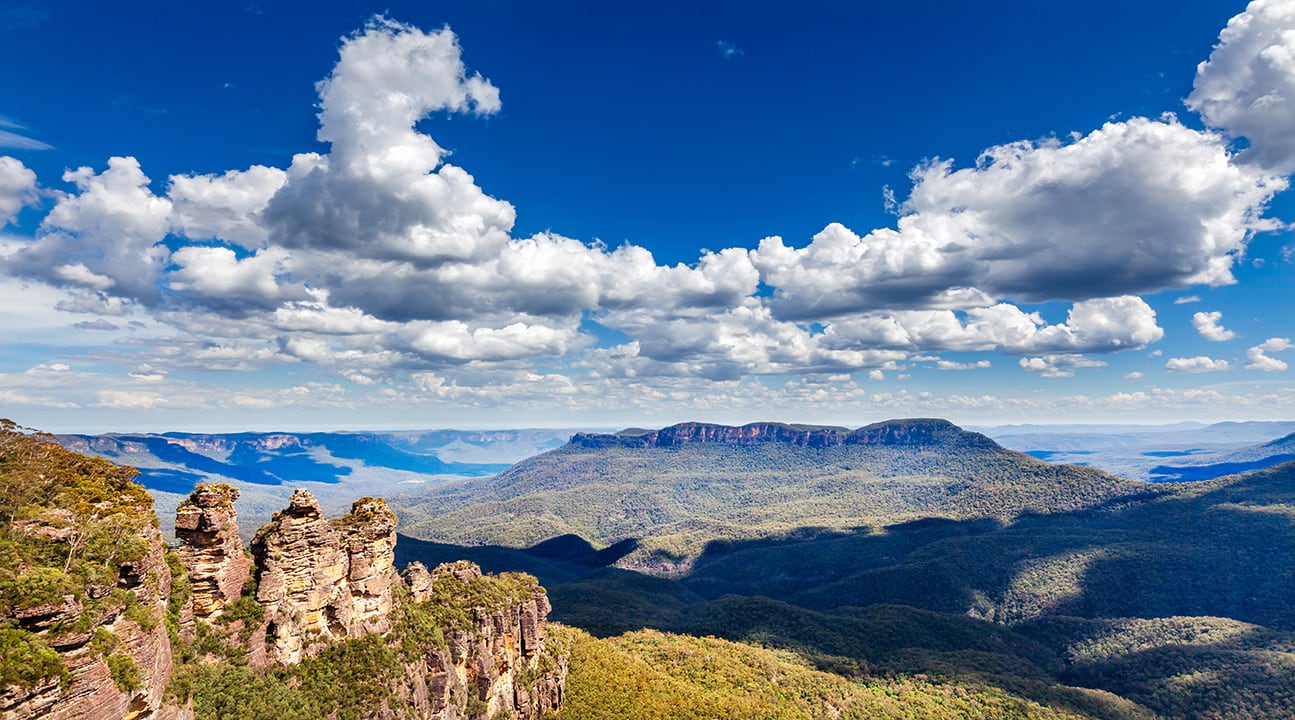 Just two hours away from Sydney by car or train, a day trip out to the Blue Mountains is a great way to get some nature into your itinerary.
With the Blue Mountains Unlimited Discovery Pass, see the best views of this UNESCO World Heritage Area on its various trails and paths, while conquering your fear of heights with a ride on the Scenic Railway – the steepest passenger railway in the world with a 52-degree incline. The glass-roofed carriages offer amazing views of the lush rainforests and the spectacular Jamison Valley.
Things to do
1. Catch the winter swell at Bondi Beach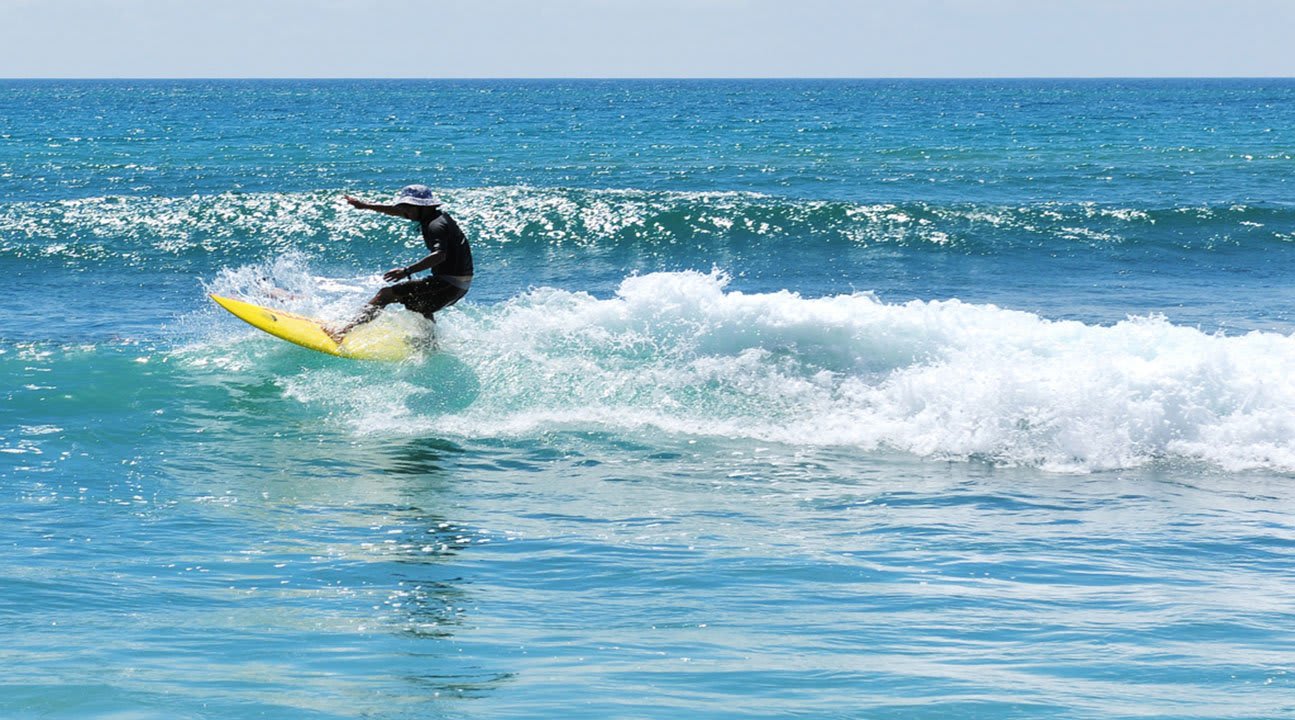 If you've always wanted to catch a wave, there's no better place to learn than at one of the world's most beautiful surf spots: Bondi Beach.
Don't let the fact that it's winter stop you – in fact, the winter months make for some of the most consistent swells and waves! Book a Beginners Surf Lesson and pick up all the techniques and tricks for catching the waves. All you need is a good wetsuit and your confidence, and you'll be riding the waves in no time.
2. See the city on a Hop On Hop Off Big Bus Tour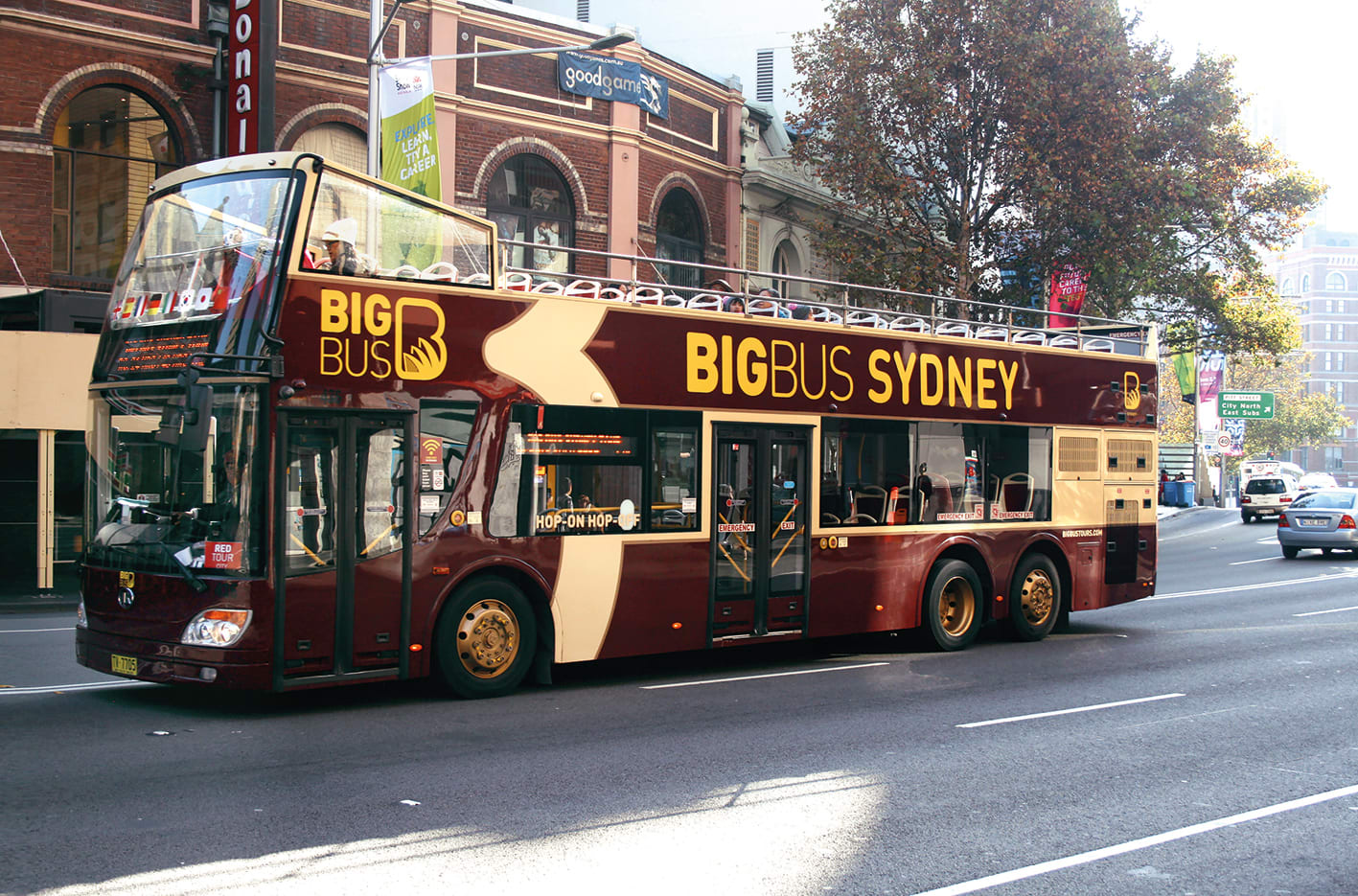 To cover as much ground as possible in the city, get the Sydney Big Bus Hop On Hop Off Pass for all your sightseeing stops. With two tour routes to choose from, you can head to virtually all of the most iconic sightseeing spots in the city.
A full route on both the City Tour and Bondi Tour takes about an hour and a half. If anything along the bus route stops intrigues you, all you have to do is hop off the bus, explore to your heart's content, before hopping back on the next bus.
Things to eat
1. Cafe hop your way around Sydney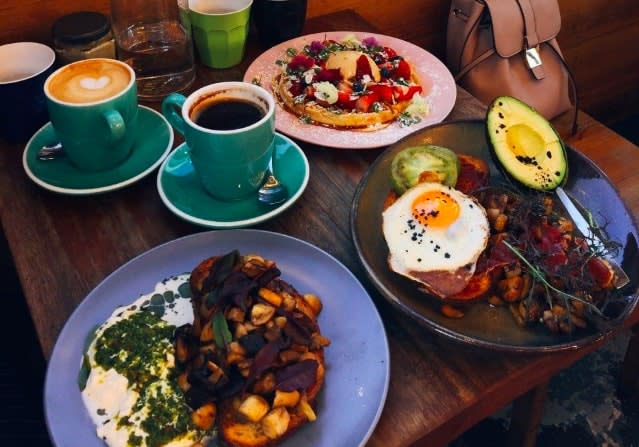 Some say that Sydney is the brunch capital of the world, and we have to agree. In Australia, coffee is practically a way of life – with beautiful brunch plates and quality cafe ambience to go along with it.
For some cafe inspiration, check out these Sydney brunch spots that prove that there's nothing an amazing brunch and good coffee can't fix.
2. Discover Sydney's best bars and breweries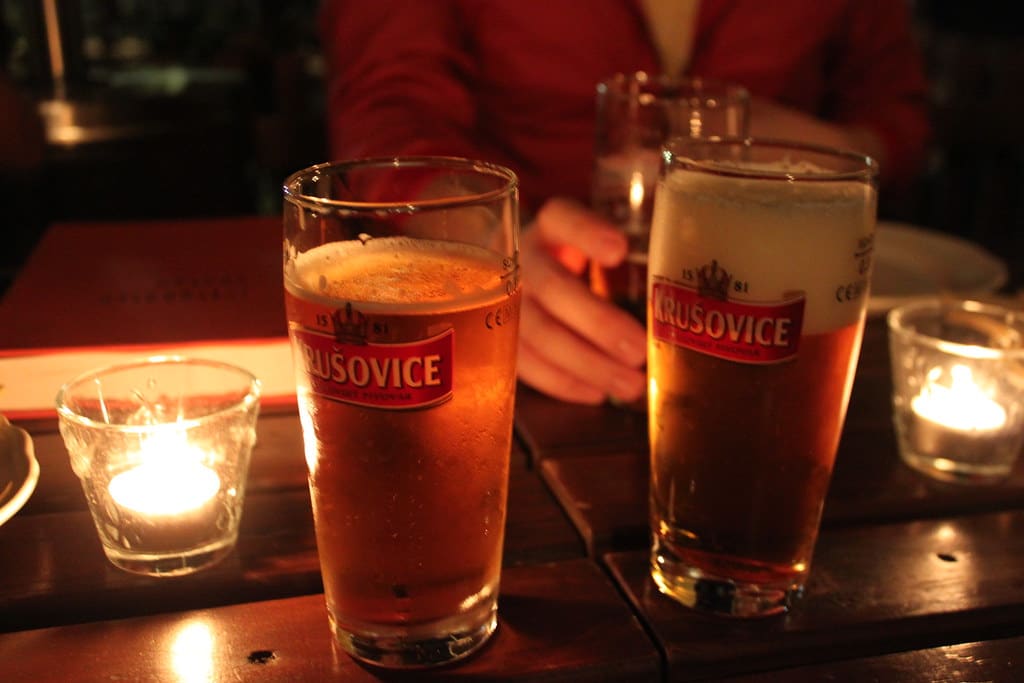 Coffee aside, craft beer also plays a big part in Australian food culture. Sydney has some stellar microbreweries that supply the city's many pubs. Head out to the craft breweries for a tour and for beer tastings, or simply head out to the waterside for a pint or two with a view.
Head here for more information on Sydney's best pubs and breweries!
Queensland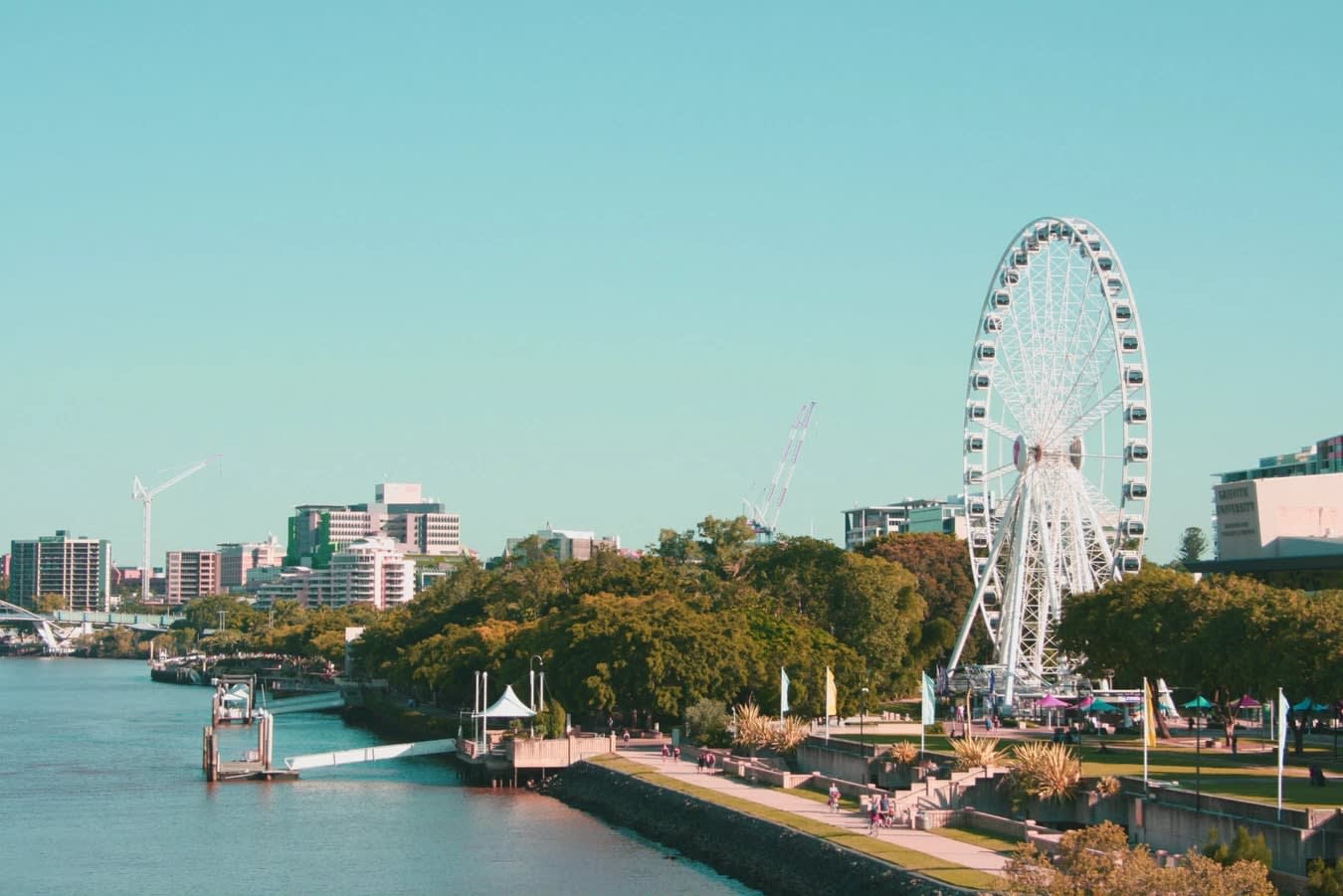 Encompassing cities such as Brisbane, the Gold Coast and the Sunshine Coast, the state of Queensland is truly road trip paradise. Taking up the north-east corner of the country, this sunny state has over 7,000km of coastline and sees warm tropical weather just about all year round. It's no wonder it's known as the Sunshine State!
If you don't have all the time to spare for every Queensland city, read our South Queensland Guide for more insight on which coastal cities make the best fit for your trip.
Things to see
1. Take in the unforgettable coastal views on a Queensland road trip
With 240 km of road connecting Gold Coast, Brisbane and Sunshine Coast, a South Queensland road trip is a must-have on your itinerary. All you need is your license, a car and the right pack of friends, before you're all set for the coastal road trip to remember.
If you're new to planning road trips, our Queensland Road Trip Guide for Beginners will get you started, from tips on how to book your ride to destination inspiration.
2. Take in the panoramic views of Surfers Paradise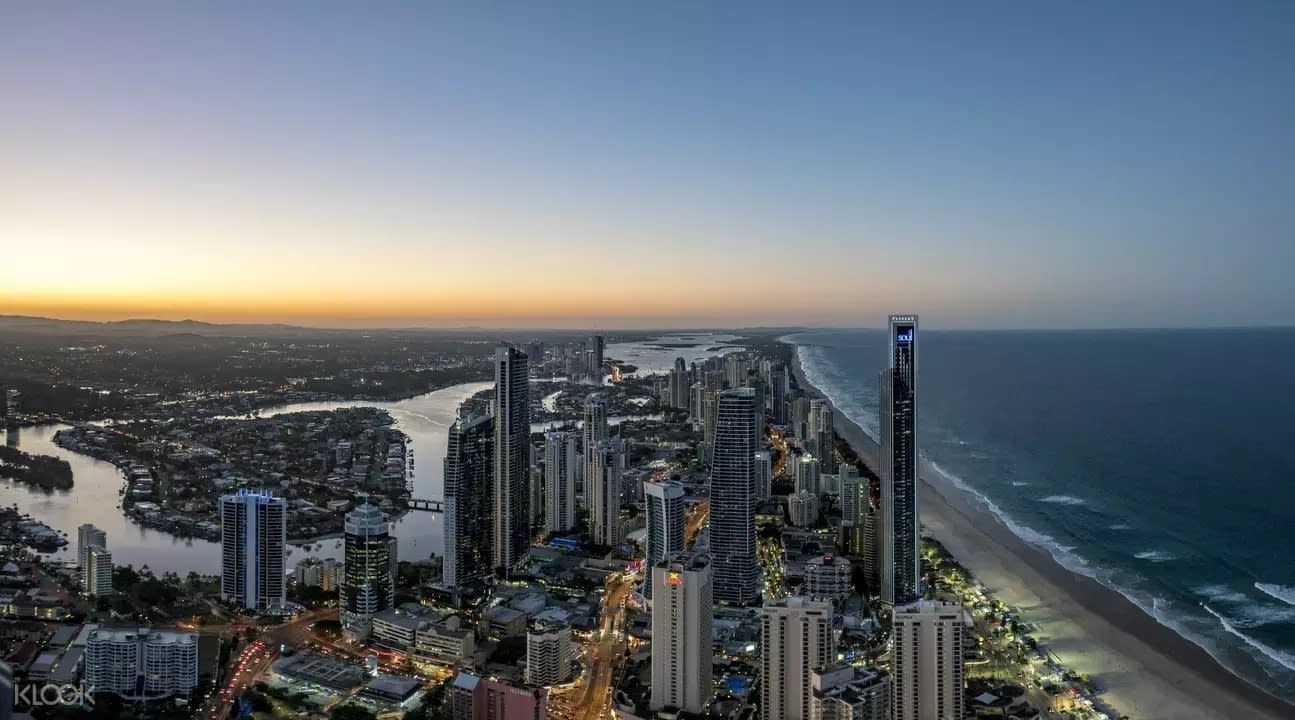 A buzzing metropolis right by the coast, Australia's Gold Coast is a glittering city of beaches, a diverse arts scene and vibrant nightlife, all flanked by nature. See this coastal city in its full glory from Gold Coast's highest building, the SkyPoint Observatory. Just six minutes on food from Surfers Paradise, the Skypoint Observation Deck provides a stunning panorama of this coastal city at sunset.
Things to do
1. Spend a day or two exploring Gold Coast's best theme parks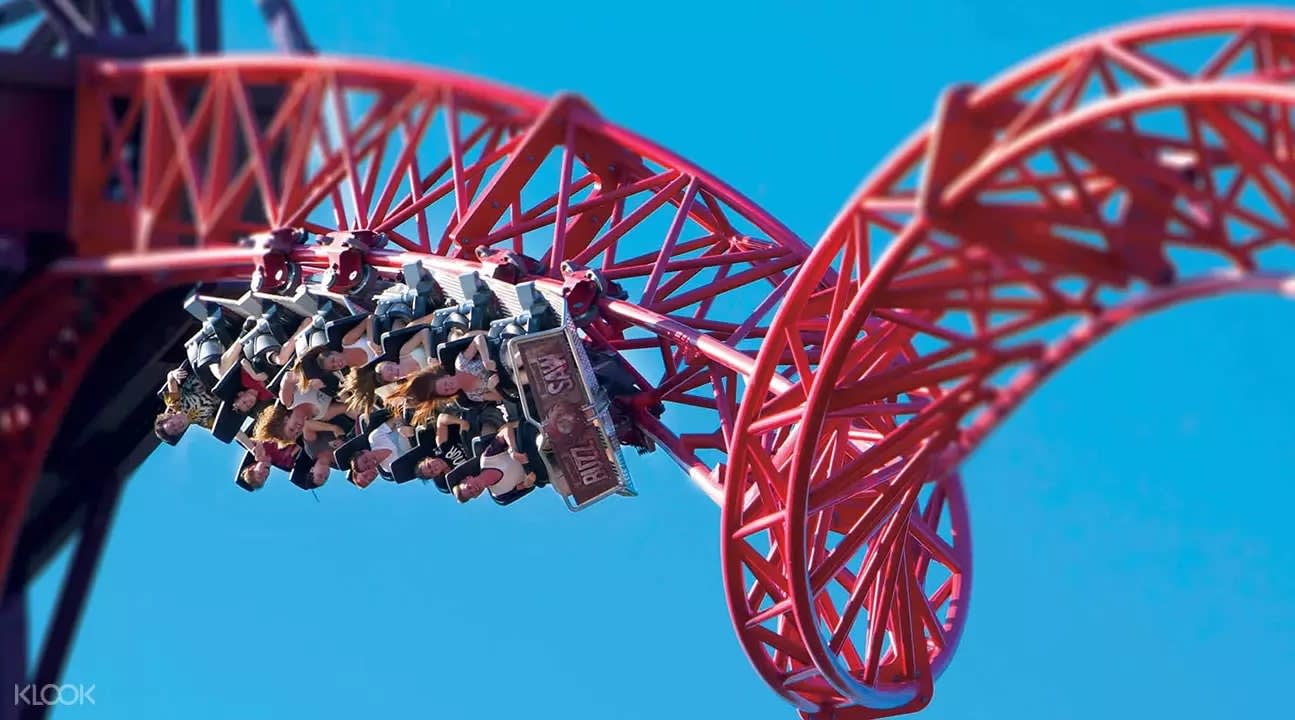 Aside from beaches and beautiful coastlines, the Gold Coast is famous for being Australia's theme park central. If you're a theme park junkie, make the most of your time in the Gold Coast with a theme park hop!
Warner Brothers Movie World brings Hollywood to the Gold Coast, offering a range of high-speed rides and movie-themed attractions for all. Get up close to the marine wildlife at Seaworld, along with water-themed rides and animal showcases. Last but not least, don't miss out on Dreamworld's hair-raising Big Thrill 9 rides! Save money by booking your theme park tickets as a combo, and get ready for the ride of your life.
If your inner adrenaline addict is still unsatisfied, check out our Gold Coast Adventure Activities Guide for more thrills!
2. Explore the Brisbane city streets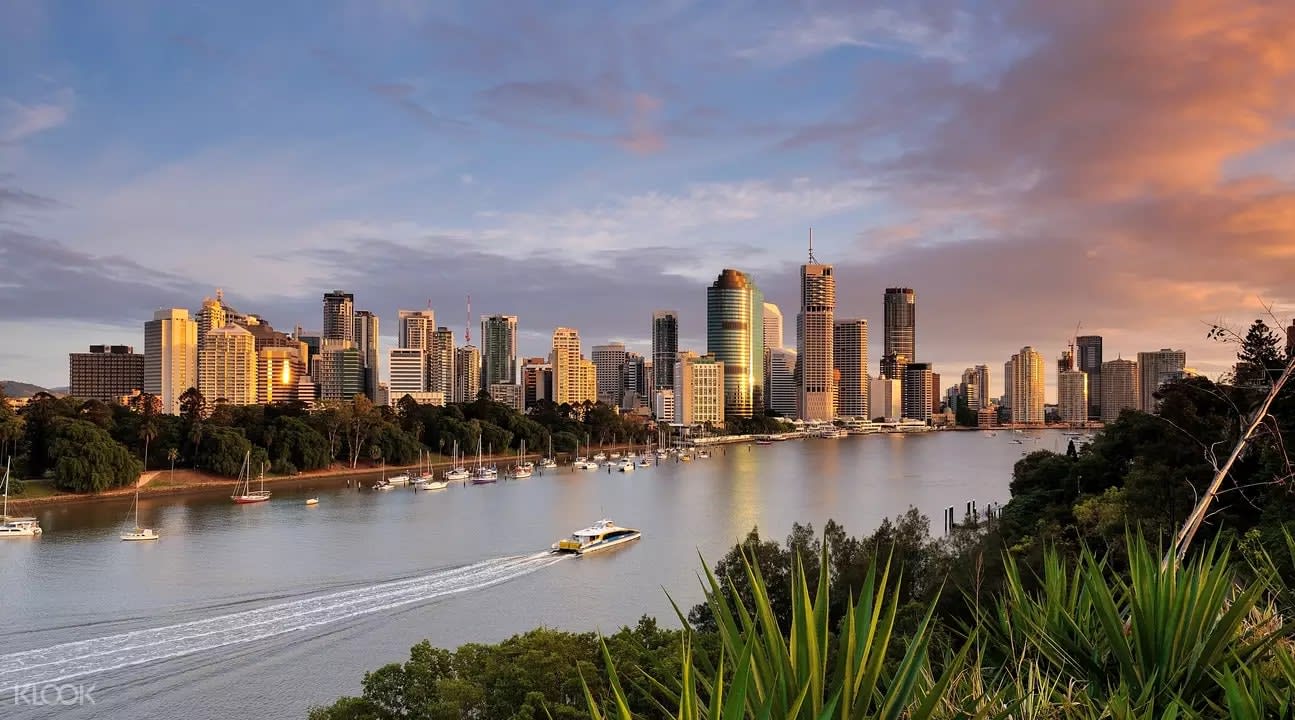 With an up-and-coming arts scene, modern architecture by the water, international dining spots and pockets of nature, Queensland's capital Brisbane is a stop to make on your Queensland road trip.
Head to the City Botanic Gardens, renowned for the rare species kept inside, as well as the Parliament House to observe the influence of French Renaissance on its architectural design. You'll get a stunning view of Brisbane and the massive Story Bridge on a river cruise.
Things to eat
1. Enjoy some of the Sunshine Coast's freshest seafood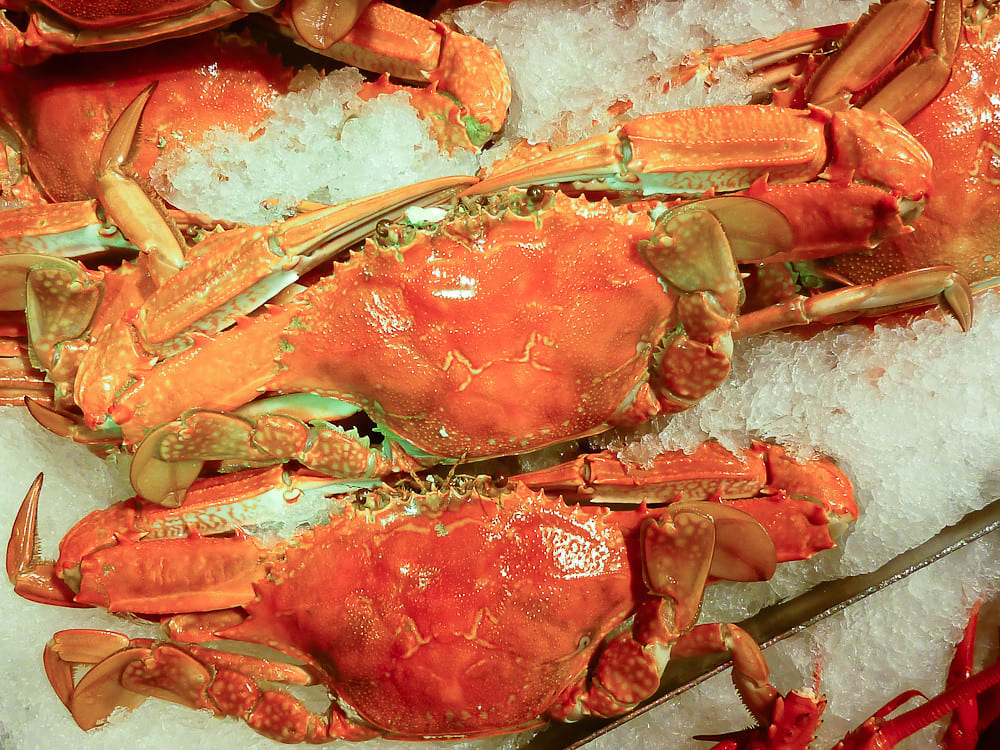 When travelling down the South Coast, you're bound to find amazingly fresh seafood along the way. The Sunshine Coast has many restaurants and eateries that strive to highlight the region's local produce and fresh catches – you can find some of the best seafood on the South Coast in this idyllic stretch. Check out this list for seafood spots to suss out when you're exploring the Sunshine Coast!
2. Take a brewery tour to find out how Brisbane's most iconic beer is made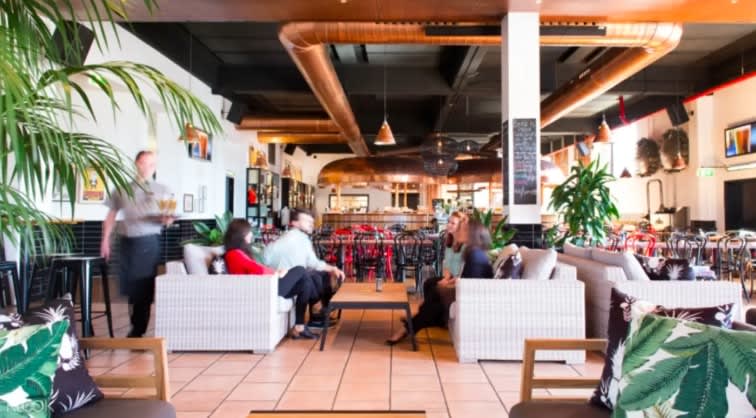 Beer gourmets will be familiar with XXXX, which is said to be Queensland's most iconic brew. If you've always wondered about its origin, the meaning behind its enigmatic name, how its produced, and what it tastes like straight from the brewery, this XXXX Brewery Tour is for you. You'll get to learn about their world-class brewing methods – from ingredient selection to the perfect way to pour a glass! And of course, free tastings are included.
Perth and Western Australia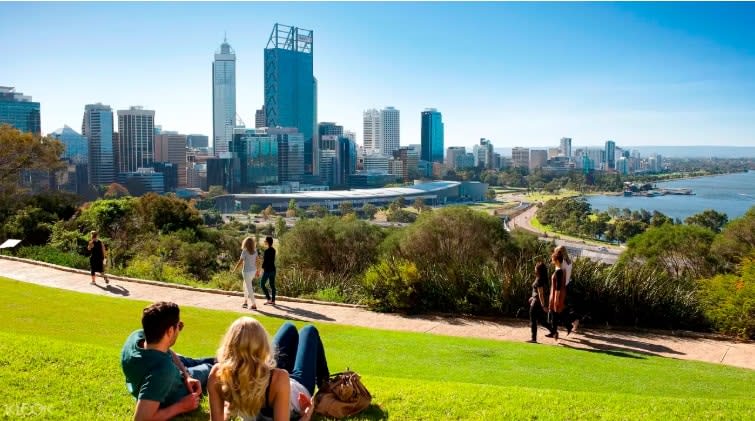 For those planning on heading west, Western Australia has everything that nature seekers and food lovers can dream of. The capital Perth is the sunniest state capital in the country, with a bustling Central Business District and a prime spot right by the Swan River.
With Perth as your home base, you'll have plenty of options for short day trips or overnighters beyond the city. If you're wondering about what Perth's surroundings have to offer, think white sandy beaches, riverside parks, lush wine-producing regions, idyllic seaside towns and more!
Things to see
1. See the Pinnacle Desert's ethereal landscape at sunset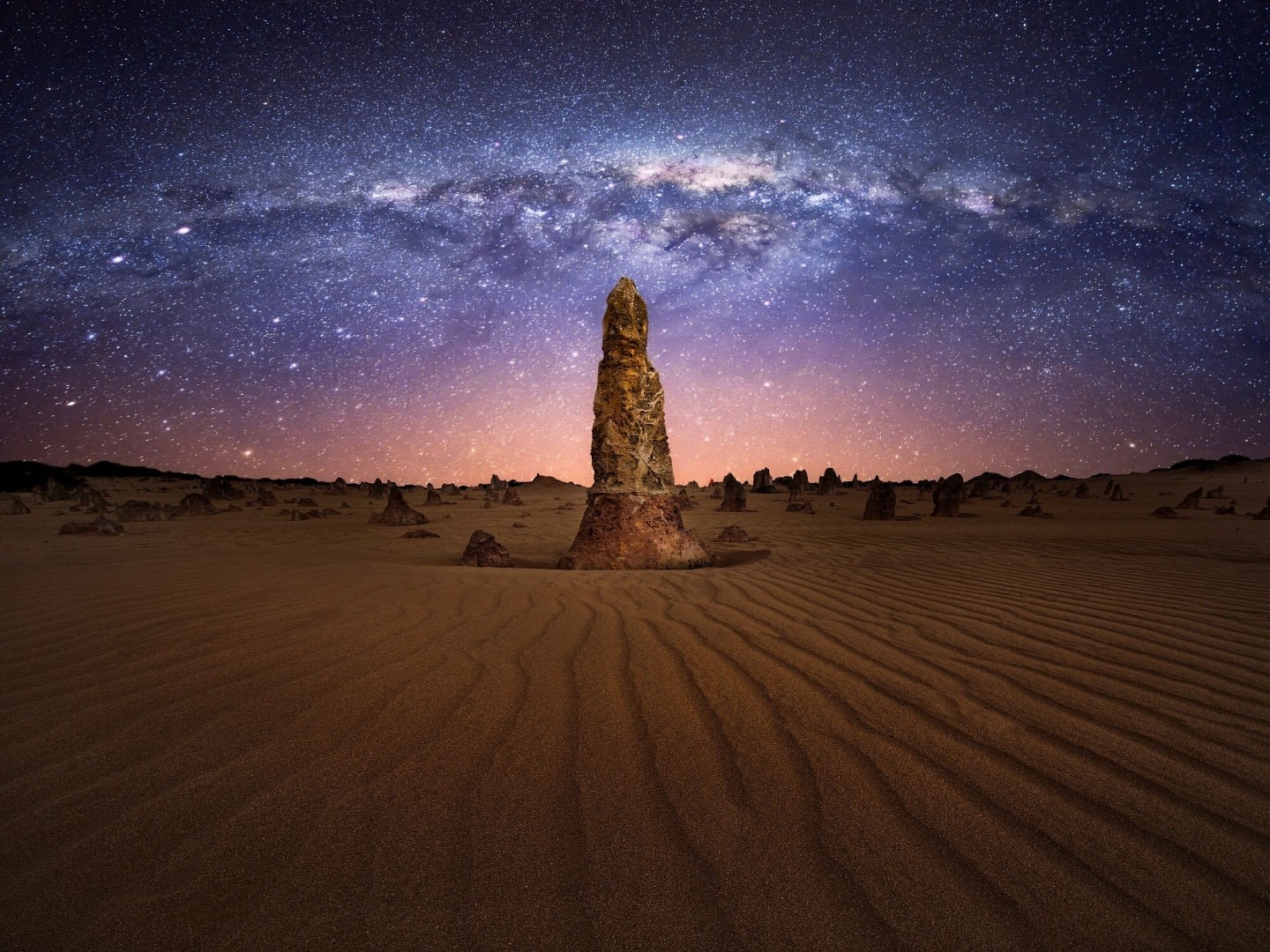 Get away from Perth's concrete jungle out to the Pinnacle Desert, where you'll experience a stargazing experience like no other.
This afternoon to after-dark trip from Perth will first take you to Yanchep National Park, where you can visit some bushland critters, before heading out to Pinnacle Desert. This desert takes on an otherworldly atmosphere during sunset, as long shadows stretch across the sands' moon-like surface. Undisturbed by the city's buzz and light pollution, you'll get an unhindered view of a sky full of stars.
2. Take a day trip out to Fremantle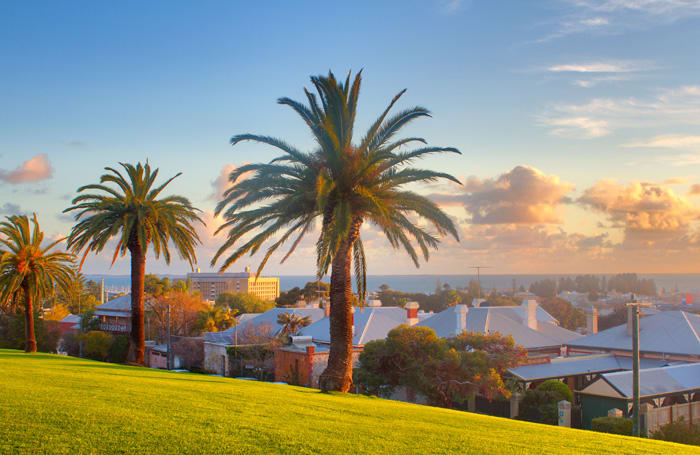 Just 30 minutes away from Perth, the port city of Fremantle makes for a relaxing day trip away from the hustle of the city.
Window-shop at the boutiques in the West End, take a stroll along the famous Cappuccino Strip and stop by for lunch at one of its many bistros, and catch the sunset by the pier. Take your time to explore this picturesque vacation spot – you'll never know what you might stumble on in its nooks and crannies!
Things to do
1. Visit the quokkas on Rottnest Island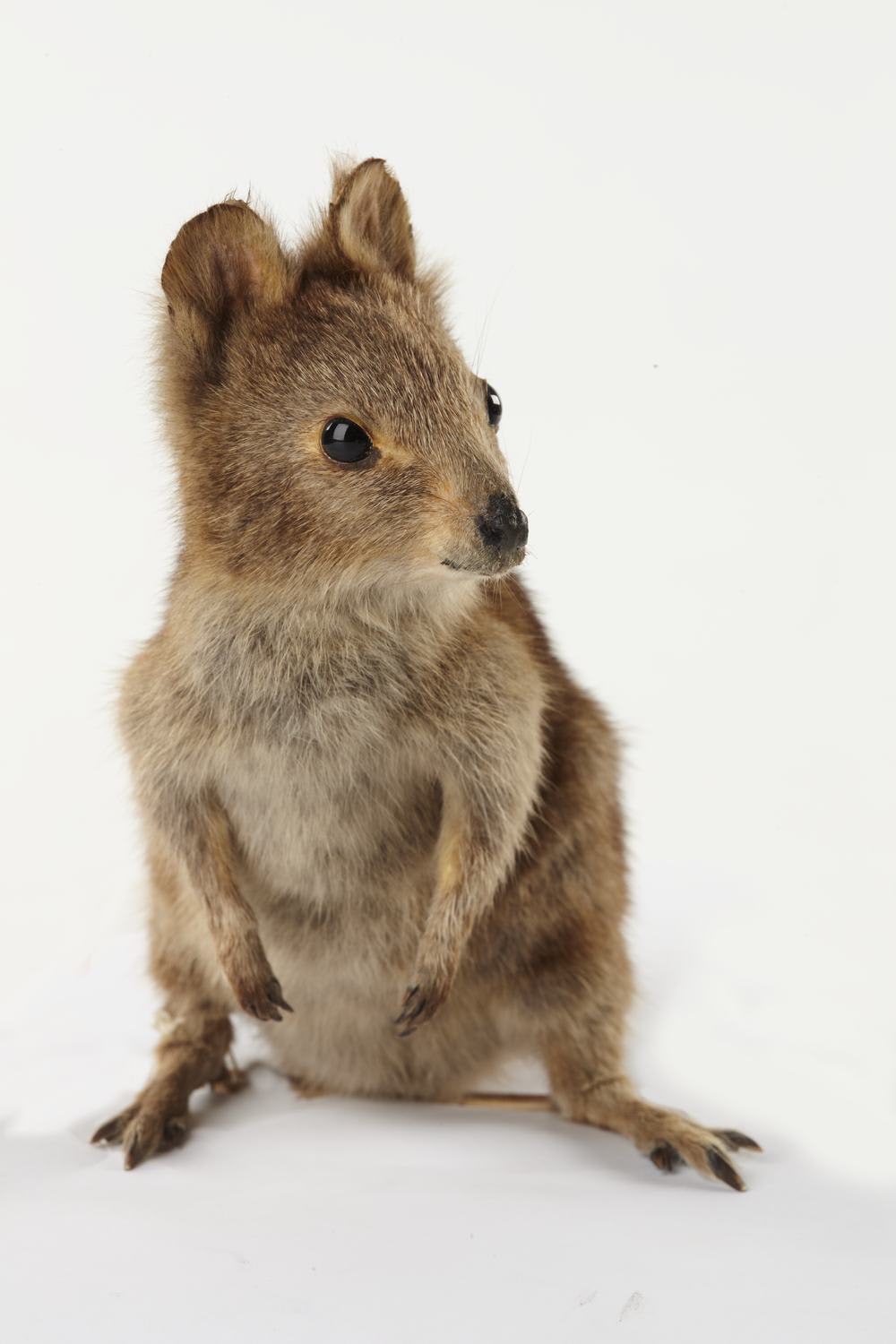 Located a short ferry ride out from Perth and Fremantle, many visit the protected Rottnest Island to hang out with its famous residents – the super-friendly quokkas.
One major plus of visiting Rottnest Island during winter is you'll probably be one of the few visitors out on the island. The quokkas stay on the island all year round, so you'll be able to catch some of these friendly creatures for a selfie! Get your ferry tickets to Rottnest Island here and make a trip out part of your Perth itinerary.
Things to eat
1. Seek out some of the regions best cheap eats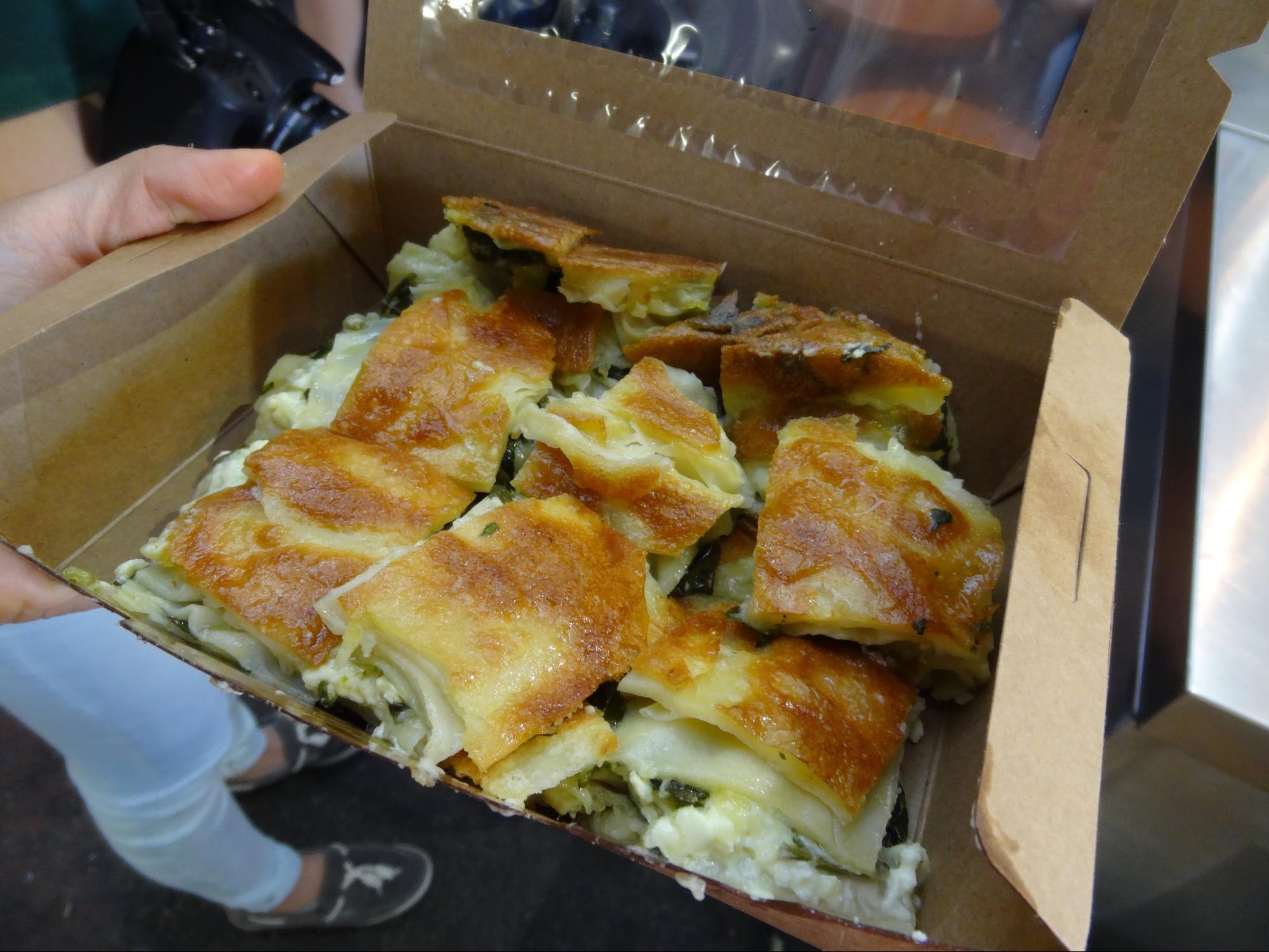 Photo Credit: @aliciaatsh on Instagram
Perth is famous for its wine regions of Swan Valley and Margaret River, which are a gourmet's paradise for fine wine and food.
However, we can't all live that life every day. Budgeting on food seems like a chore – especially if you're a foodie – but you can find some amazing and affordable eats in both Perth and its outskirts! From gourmet grilled cheese toasties to handmade Itallian pasta, these cheap eats will fill you up without breaking the bank.
2. Fremantle's Farmers Markets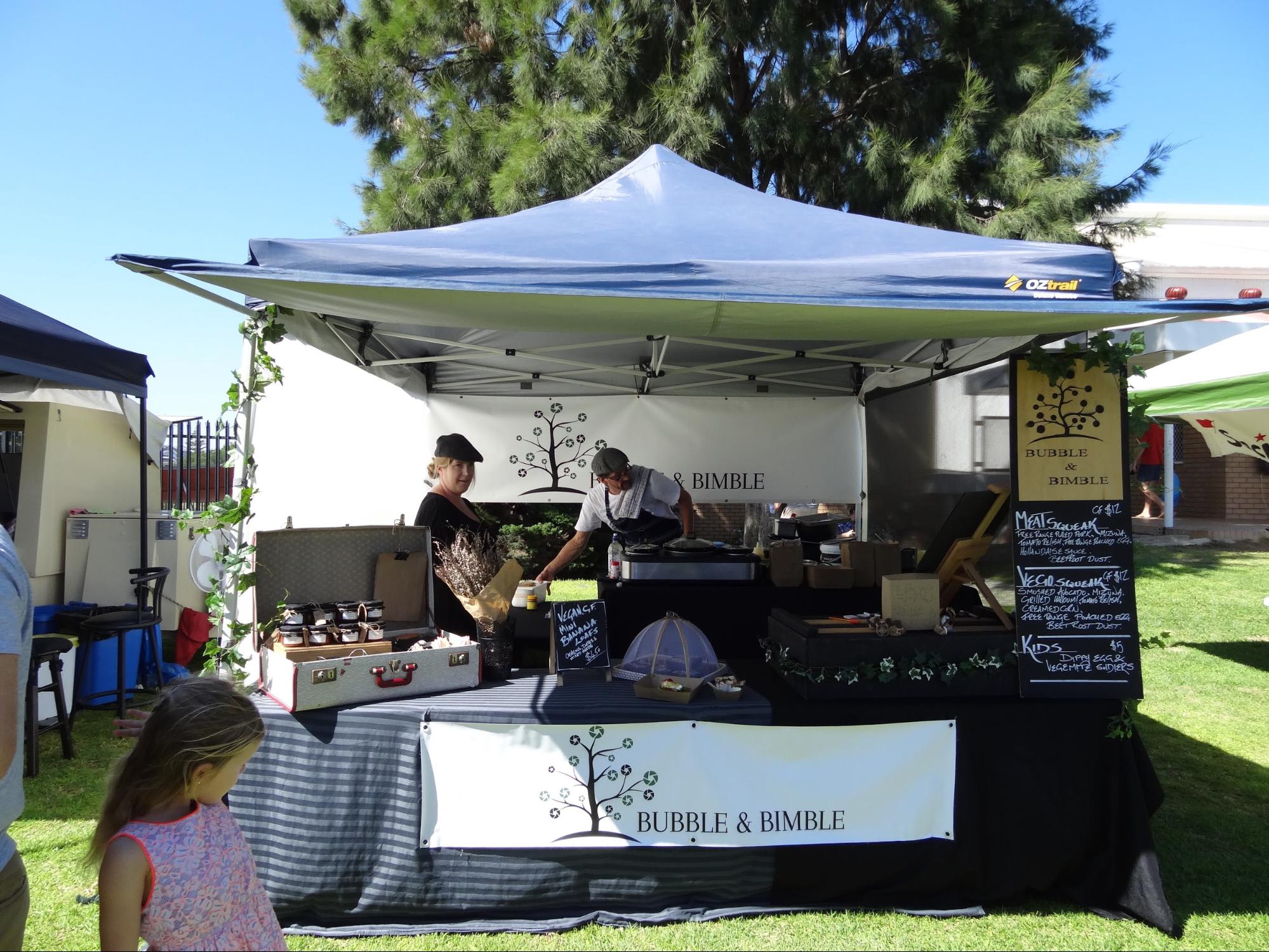 Photo Credit: @aliciaatsh on Instagram
The gateway to any country's food is the local market. Apart from the permanent Fremantle Market in the town centre, suss out the smaller farmers' markets that pop up in different parts of Fremantle.
Held every Sunday on the lawn of Fremantle College, Growers Green Farmers Market is a breath of fresh air compared to many popular indoor markets and food halls. Beyond the colourful produce stands, you'll find food stalls representing all sorts of international cuisine – from Turkish to Indian. Head here for more details!
Tasmania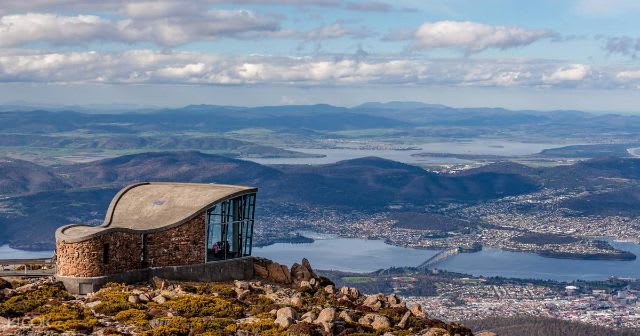 An isolated beauty of an island off the south coast of Australia, Tasmania is a destination filled with natural wonders.
Travel to a different world on an adventure around this rugged island and visit the nature reserves, protected parks, and stunning hiking spots in this lush land. Its capital Hobart holds thriving pockets of food and culture too, for you to discover.
For an overview of the island's highlights, check out our guide on the Top Things To Do In Tasmania!
Things to see
1. Admire the vistas from the Wineglass Bay Lookout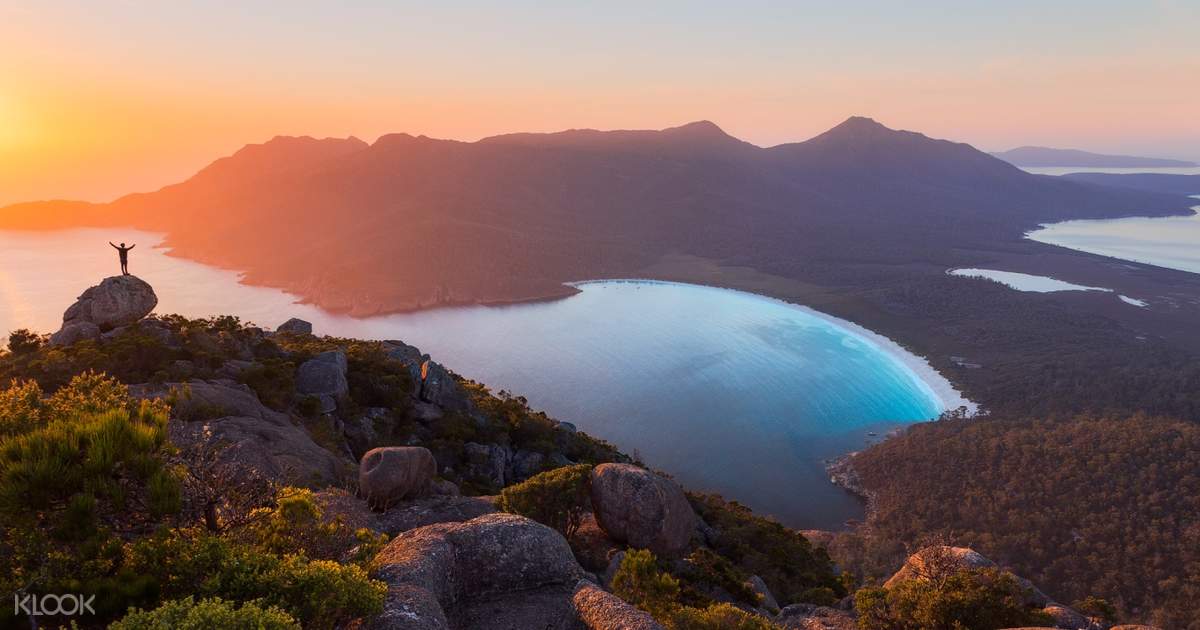 Just about two and a half hours out from Hobart, Wineglass Bay Lookout in the Freycinet National Park is makes for one of Tasmania's most beautiful hikes. This popular hike is about 45 minutes from the base to the lookout point, and the climb is most certainly worth the view. Head here for more information on how to get to Wineglass Bay Lookout.
Apart from the Wineglass Bay Lookout, Freycinet Peninsula has lots more to do and see. Head down to Wineglass Bay itself and take a cruise out on its blue waters, embark on a kayaking adventure through the Freycinet National Park, and explore more of Coles Bay!
2. See a Tasmanian Devil at the Bonorong Wildlife Sanctuary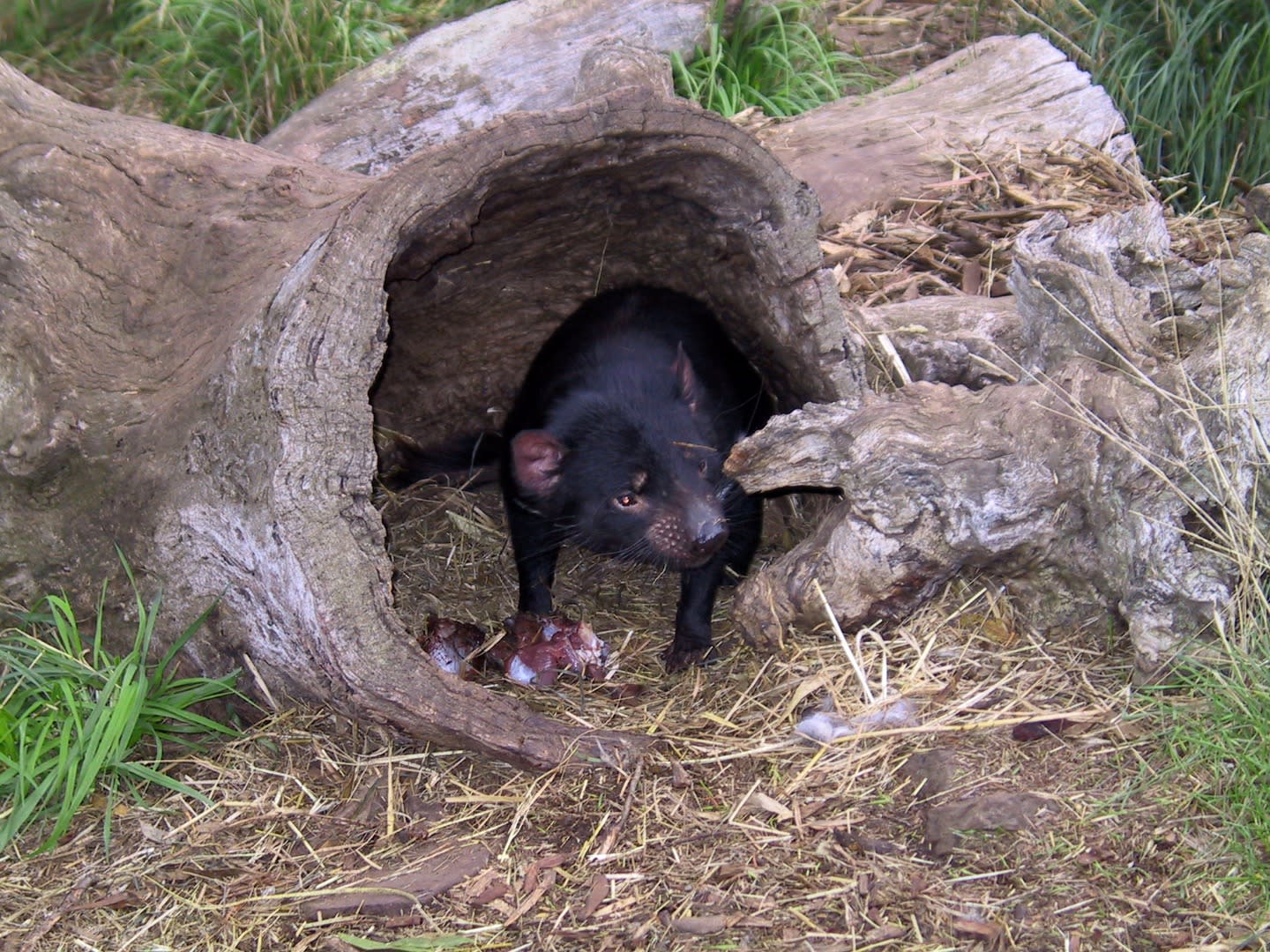 Just 30 minutes from the centre of Hobart, the Bonorong Wildlife Sanctuary is home to many Aussie native species, such as wombats, free-roaming kangaroos and of course, the Tasmanian Devil. This carnivorous marsupial is now only found in the wild on Tasmania Island, and despite its moniker, is actually quite a timid animal that won't attack unless provoked.
Join in on Bonorong's guided tours to learn more about the Tasmanian Devil and the other creatures that roam the sanctuary!
Things to do
1. Explore Tasmania's East Coast on a Great Eastern Drive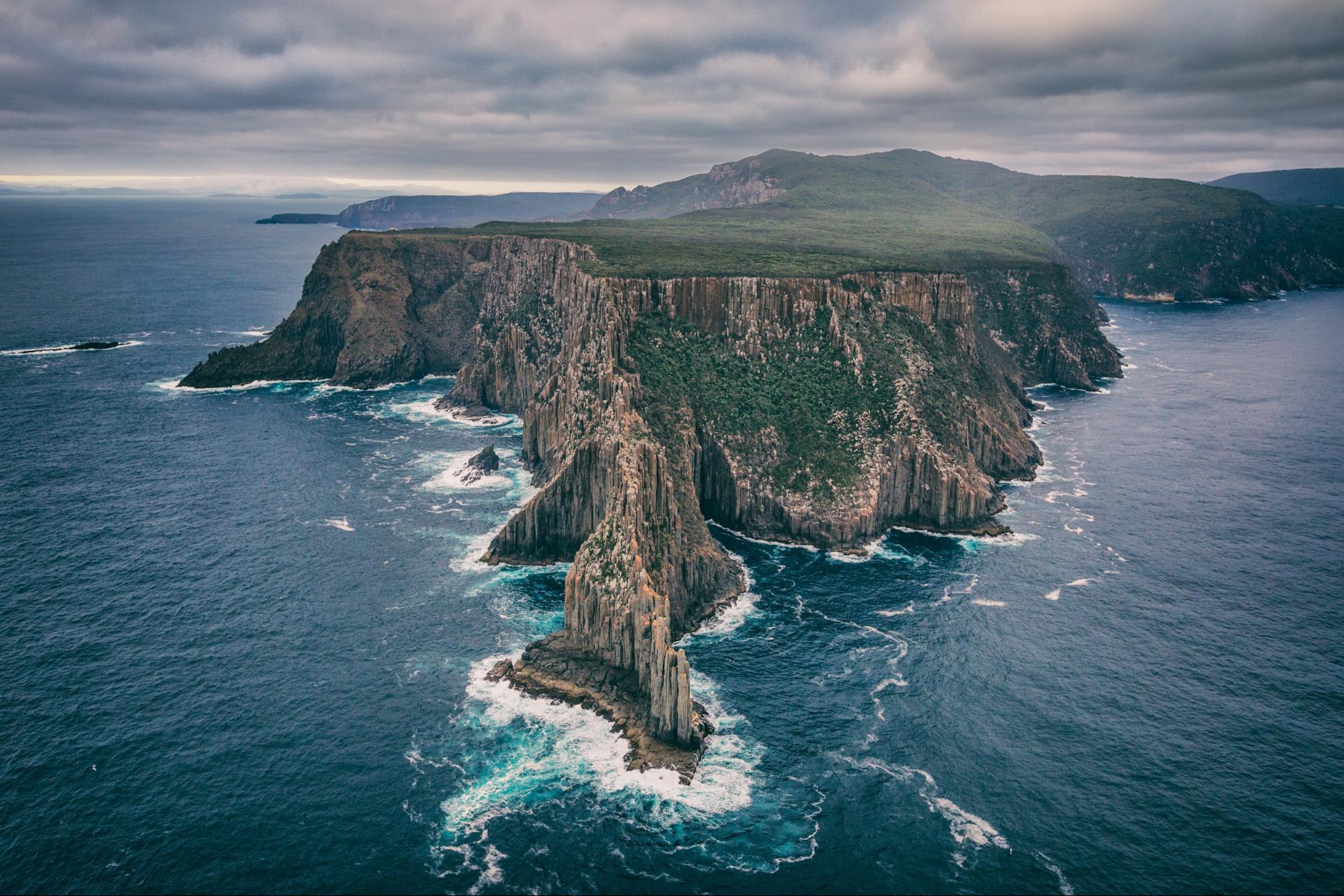 With a rugged coastline, multiple bushland trails, waterfall hikes and camping opportunities, Tasmania's East Coast is perfect for exploring on a multi-day road trip. The Bay of Fires is not to be missed, with miles of white sand beaches and ocean views than can stretch on without a soul in sight. Accessible only by ferry, Maria Island is a sanctuary that's home to both island wildlife and fossils from the ancient past, as well as one of the best bird watching spots in the region.
2. Set sail on a Bruny Island wilderness cruise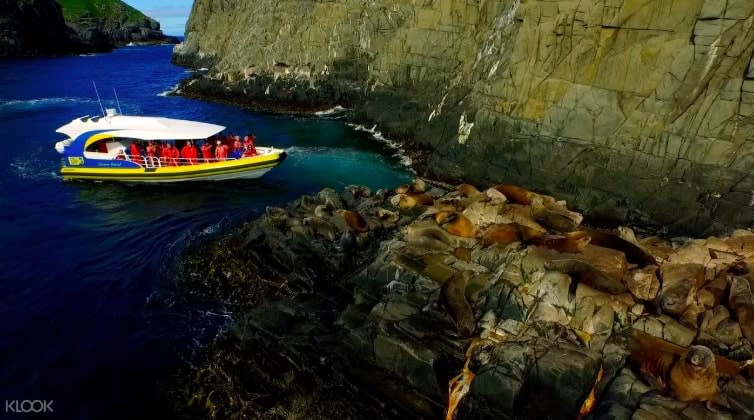 Explore the beauty of Bruny Islands on an immersive 3-Hour Bruny Island Wilderness Cruise. This cruise takes you through Southern Tasmania's rugged coastline, where you'll get a look at some of the region's wildlife – from seals and dolphins to migrating whales and seabirds. The custom-made yellow boats are built for observation, so you'll be able to get a good look at the diverse environments that makes up the Bruny Islands.
Things to eat
1. Taste Tasmania's rare leatherwood honey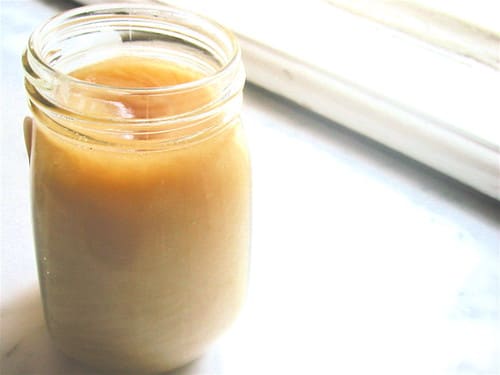 Photo Credit: limbte on Flickr
Found only in Tasmania, Leatherwood Honey is produced exclusively by bees from the leatherwood trees that grows deep in the forests on Tasmania's west coast.
Unlike the syrupy dark gold honey varieties, leatherwood honey is a buttery pale yellow, with a creamy mouthfeel and complex floral notes. Not only is it delicious spread on toast and drizzled into greek yogurt, leatherwood honey has prebiotic properties and is a great source of antioxidants as well. Don't leave Tasmania without a jar of this unique honey!
2. Get Proper National Pies from Tasmanian Bakeries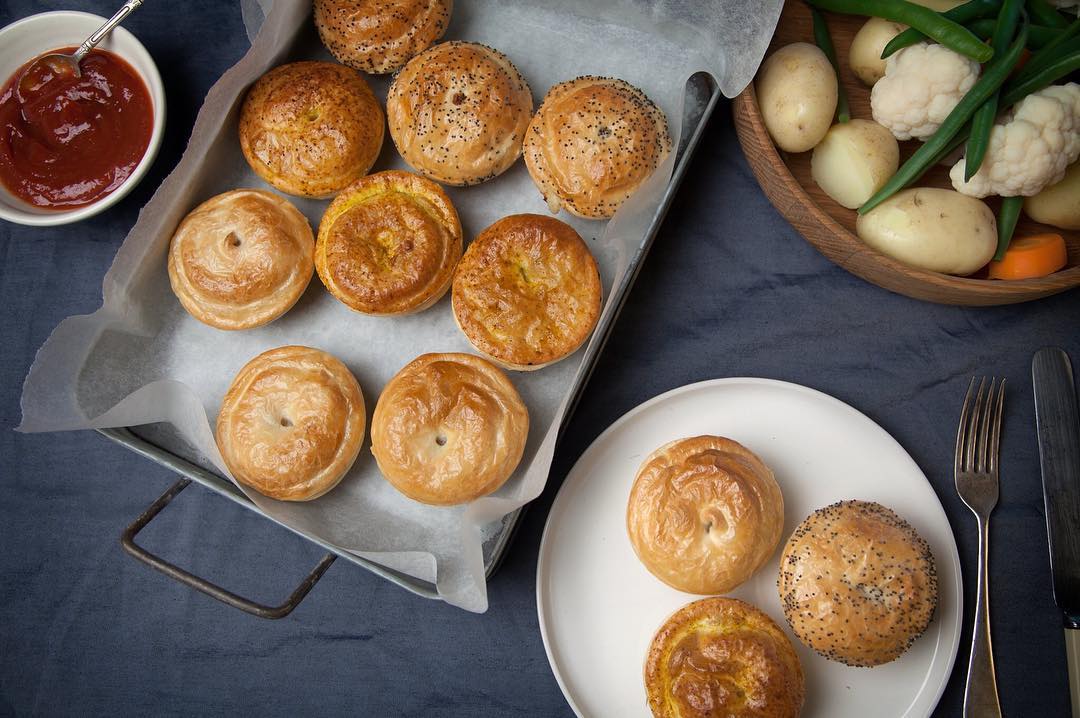 Photo Credit: @nationalpies
Founded over 70 years ago in Hobart, homegrown Tasmanian Bakeries specialise in two things – pastries and Aussie meat pies. The latter – branded as Proper National Pies – have become so popular that they're now delivered over all over mainland Australia, to meet the high demand there.
Baked from scratch every day, with flaky layers of golden brown puff pastry encasing hearty Tasmanian butcher's cuts of chicken or beef, these palm-sized pies are a quintessential Tassie-made food to try! Find out more about where you can find their pies here.