Family time at Desaru!
School's out, bums out! If you're looking for a last minute, fuss-free getaway for you and the little ones, Desaru, Malaysia is the perfect destination. Not only is it a very wallet-friendly option with 45% off Desaru Waterpark admission tickets, but there are also premium lobster feasts and stunning cafes serving up food guaranteed to satisfy even the fussiest kid! Read on to find out how to spend 2 days in Desaru without breaking the bank.
We've included an exclusive promo code for you to enjoy huge savings on your getaway!
Staying Connected in Desaru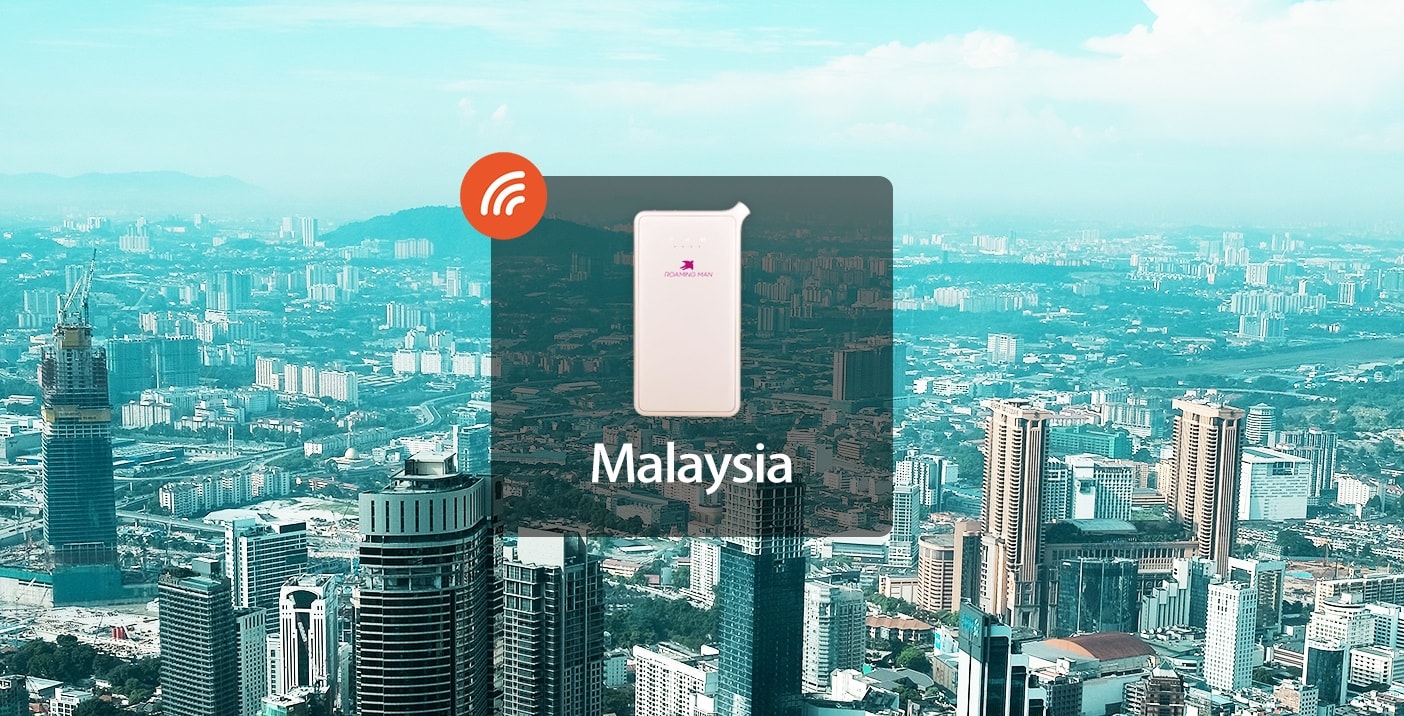 Rather than opting for a 4G SIM Card, why not rent a 4G Portable Wifi which allows you to connect to up to 5 devices, perfect for any family? With pick-up delivery services included, simply list your address for pick up and collection! No extra travelling needed!
Where to stay in Desaru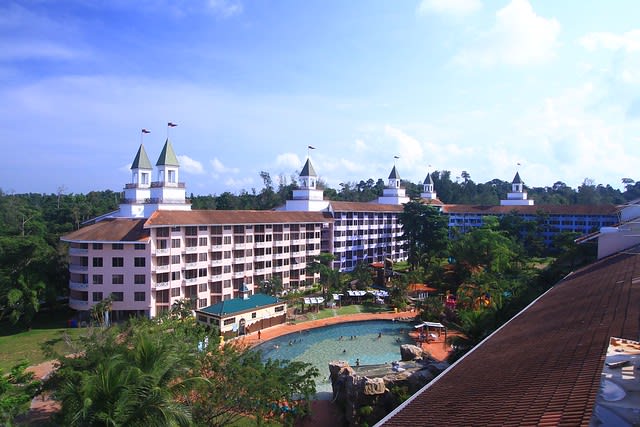 Photo credits: Lotus Desaru Beach Resort on Flickr
At Desaru, most accommodations are strategically located near their top attraction such as the Desaru's Waterpark. Here are some convenient and fuss-free options for families!
| | |
| --- | --- |
| Accommodations | Walking distance from Desaru's Waterpark |
| Hard Rock Hotel Desaru Coast | 15 minutes |
| The Westin Desaru Coast Resort | 10 minutes |
Getting to and around Desaru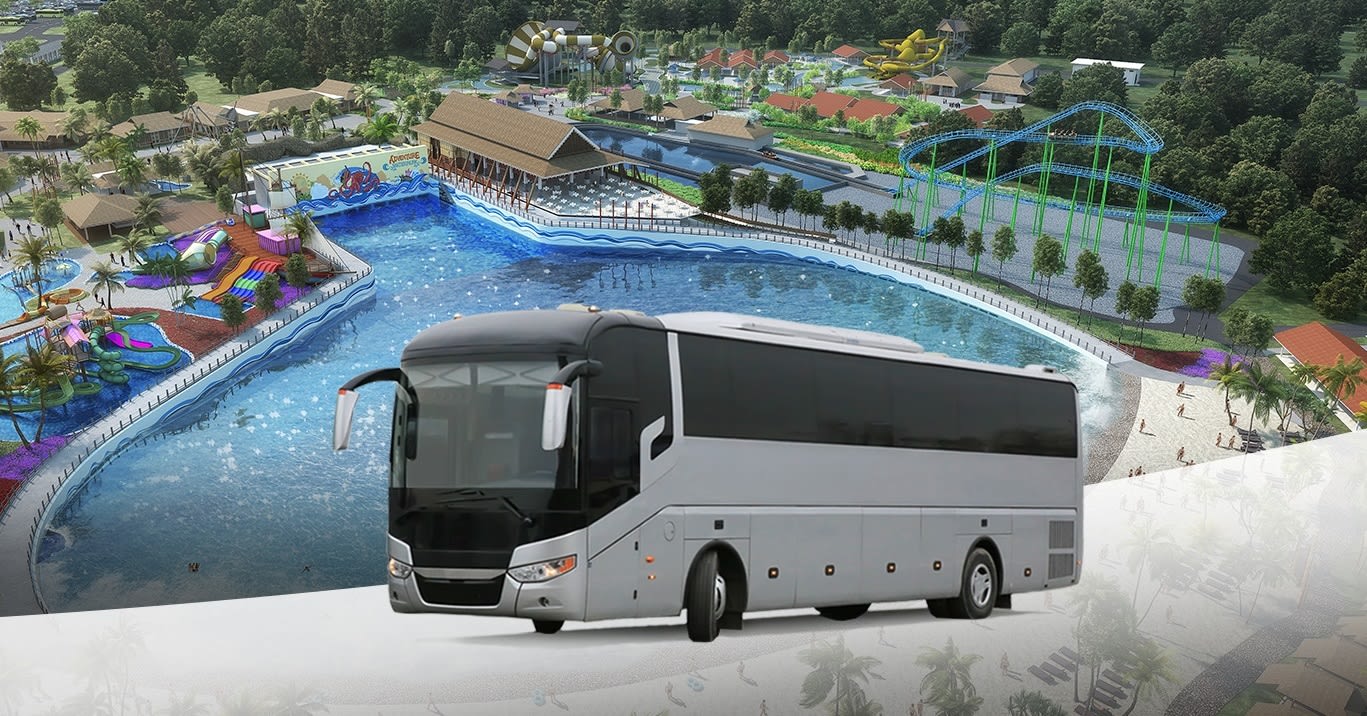 One of the biggest pains of travelling as a family is ensuring that everyone gets around safely and in comfort. If you're travelling with little ones, you definitely want to avoid bus transfers or crowded local buses.
Hop on to our Shuttle Bus Transfer for a 1-stop journey and arrive straight outside Desaru Waterfront. No matter how big your fam bam is, load your barang-barang onto the spacious boot and spend a relaxing drive with the air-conditioner on full blast. Upon reaching, you can transfer your belongings to the rental lockers at Desaru Waterfront or simply head to your accommodation for a short rest first.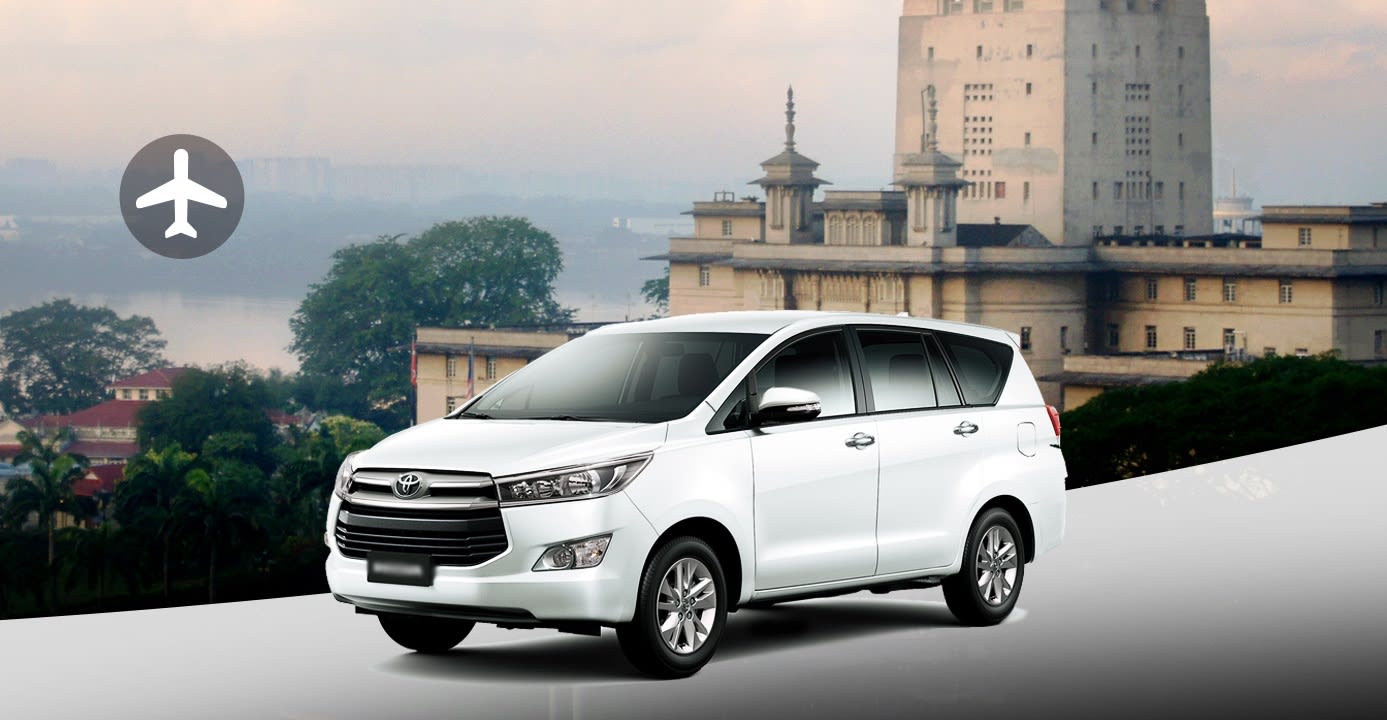 Expect throngs of tourists and gridlocked traffic during the September holidays! This means surging private hire fares and long queues at cab stands. Save yourselves the trouble of finding transportation after a tiring day by pre-booking a Private Transfer to get around Desaru. You can now travel at your own time and pace and even leave your bags in the car!
DAY 1
11.30am – 3.30pm: Adventure Waterpark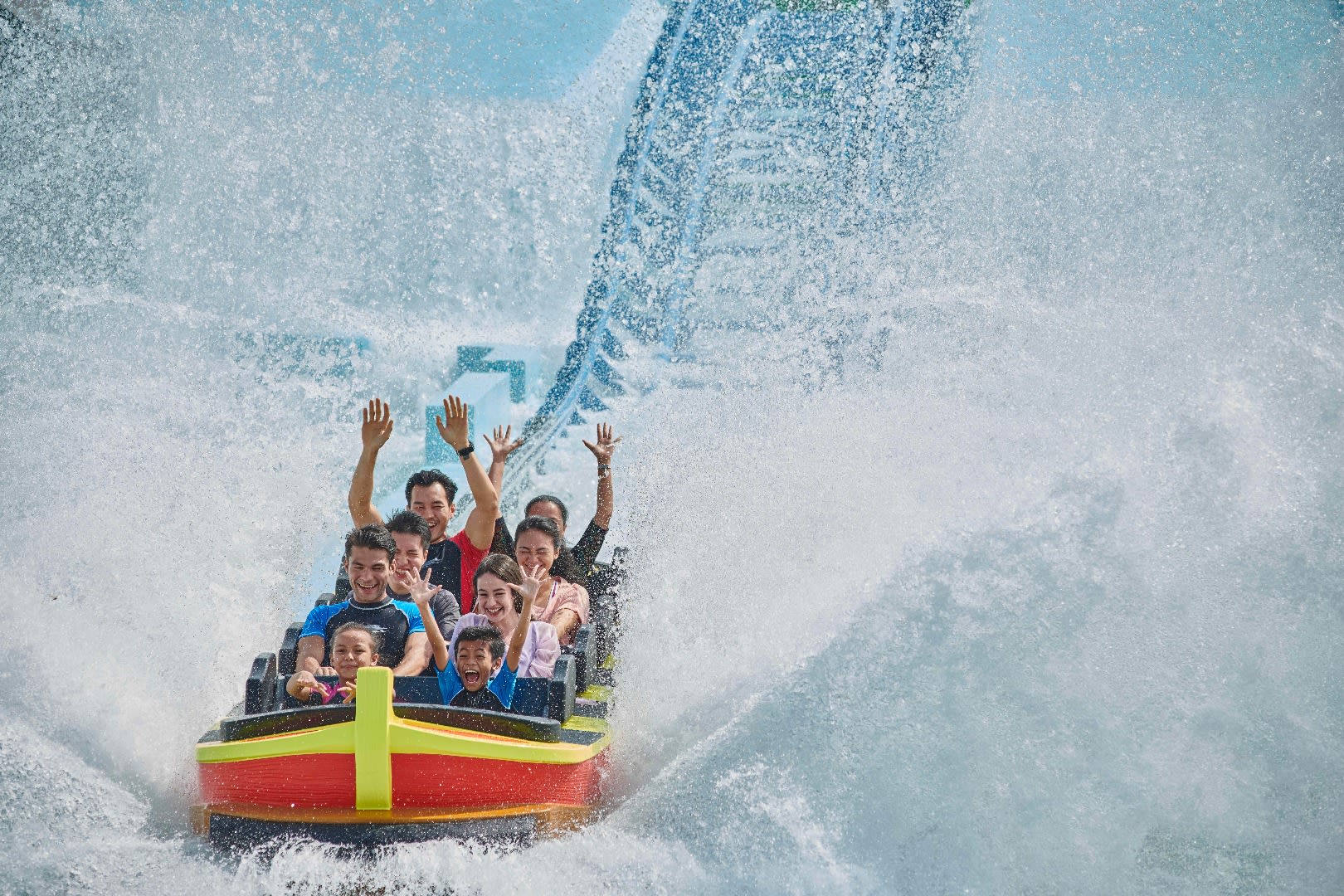 No doubt, huge water slides are the key to every child's heart. Not just your usual water theme park, Desaru Waterpark is specifically designed for families with kids in mind. This includes a high-speed intensity water ride Kraken's Revenge, and 5 other twister slides to keep you pumped up and ready for more. Watch your little munchkins defy gravity at a 360-degree sprawling water rollercoaster or huddle in anticipation under a massive downpour as a towering giant bucket overturns above you!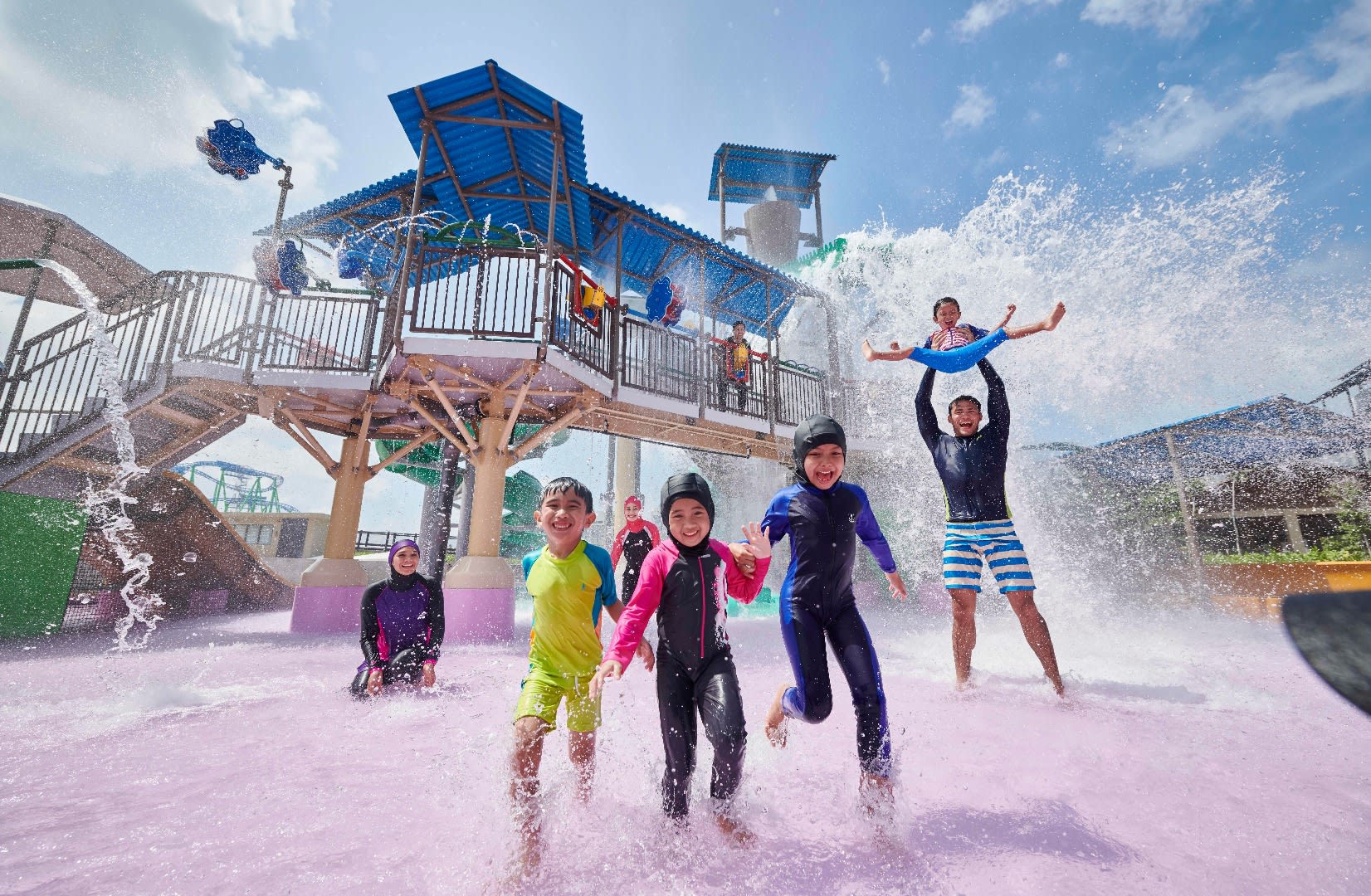 Exclusively at Klook, snag your Desaru Waterpark admission ticket at 45% off or opt for the Family Combo to score bulk savings! That's not all! For the adults in the family, enjoy a complimentary cup of coffee and a FREE soft-serve ice-cream guaranteed to curry favour with the kids. Promo ends 30th September 2019 so be sure to pre-book your admission tickets soon!
With this handy insider guide to Desaru's Waterpark rides, waste no time and check out all of their heart-pumping rides!
Address: No. 14, Persiaran Pantai, Desaru Coast, 81930 Darul Ta'zim, Johor, Malaysia
Opening hours: 10am to 6pm (Last admission: 5pm)
4pm – 6pm: Desaru Ostrich Farm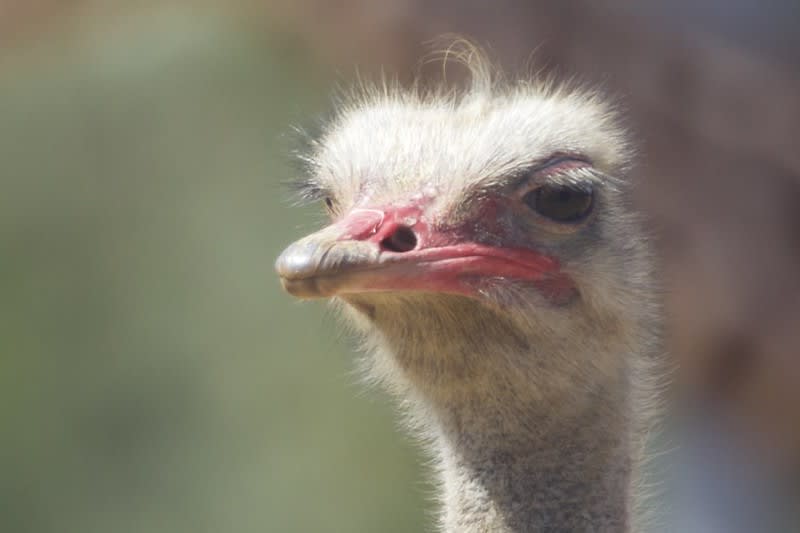 Photo credits: Ronnie Macdonald on Flickr
If you've enough time to spare, why not catch a rare sighting of an Ostrich with your little ones at an Ostrich Farm? With their awkward elongated legs and fluffy fur coat, these peculiar flightless birds are definitely not the everyday birds the kids are used to seeing. However, their cute bobbing gait and innocent eyes are definitely a great addition to your family selfies!
Make sure to taste the assortment of Ostrich dishes once you're there! From the mega-sized omelette to home-made inventions of Bak Ku Teh and Ostrich burger, you name it, they have it.
Address: EMR 15, Teluk Ramunia, Kota Tinggi, Johor, Malaysia
Opening Hours: 10am to 6pm
DAY 2
11am – 8pm: Desaru Fruit Farm Adventure & Firefly Tour
1. Desaru Fruit Farm
Get your hands dirty and pick some tropical fruits for a fruity feast at Desaru Fruit Farm and Firefly Tour! This stunning 180-acre Fruitland (just slightly bigger than a football field!) will leave you and your little ones spoilt for choices! Plus, this is one guilt-free buffet that won't contribute to a growing waistline!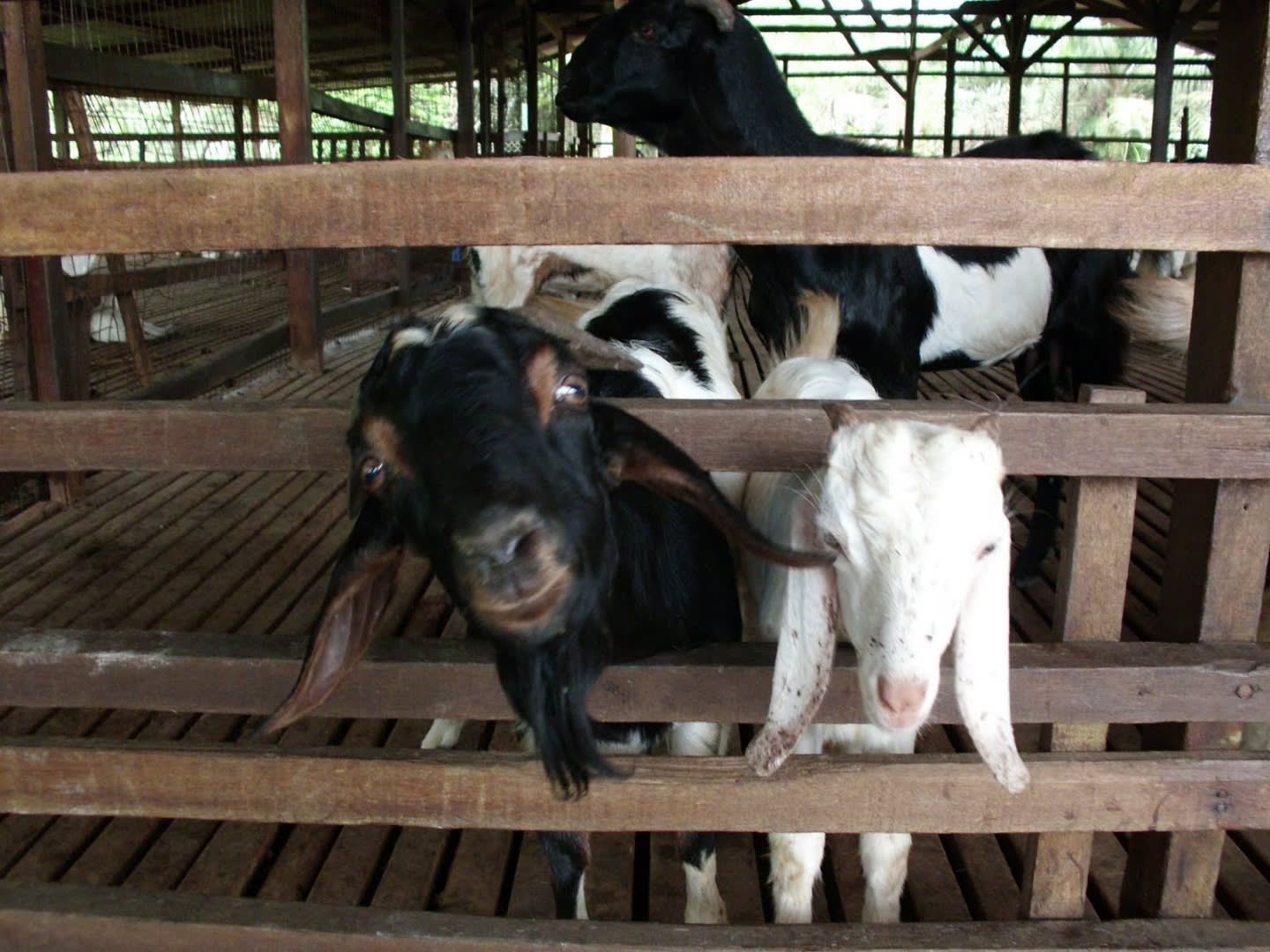 Within the Desaru Fruit Farm, drop by Desaru's biggest Koi pond and Mini Zoo for an up-close feeding session! Behind the huge wooden enclave hides some of the friendliest wildlife residents such as goats, turkeys, rabbits and other farm animals. Turn this getaway into a learning journey for the younger kids as their textbook comes to life right in front of their eyes!
Address: 92, 82200 Kota Tinggi, Johor, Malaysia
Opening Hours: 9am to 6pm
2. Desaru Crocodile Farm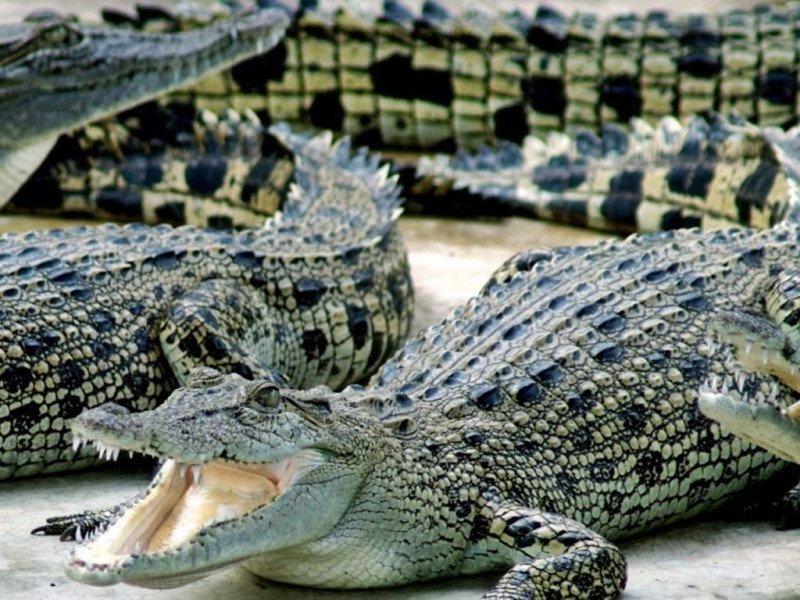 Prep' your heart for a frenzied change as you witness the crocodiles' prowess and snapping sharp jaws. They may stare you down with its menacing gaze but each and every reptile at Teluk Sengat Crocodile Farm is cared and loved for regardless of their disabilities (such as missing tails or physical dysfunctions)
For just a small fee (about 20 RM), you can also purchase animal carcasses to feed the crocodiles!
Address: Teluk Sengat, Kota Tinggi, Johor, 81920, Ayer Tawar 2, Johor, Malaysia
Opening Hours: 9am to 7.30pm
3. Desaru Firefly Tour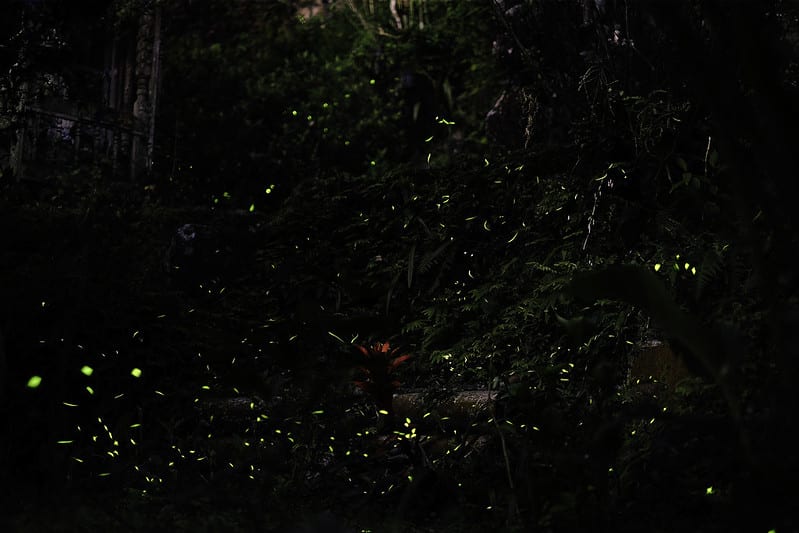 Photo credits: Yu-Jheng Fang on Flickr
Although Desaru is merely a 2 hours ride from Singapore, this small town has something Singapore doesn't have, an illuminated tour lighted by thousands of vibrant fireflies. This rare sighting will surely be an extraordinary highlight during your family getaway.
Address: Jalan Jemaluang, 81900 Kota Tinggi, Johor, Malaysia
Opening Hours: 11am to 9pm
Desaru's Food Picks For Families
1. The Elephant & The Butterfly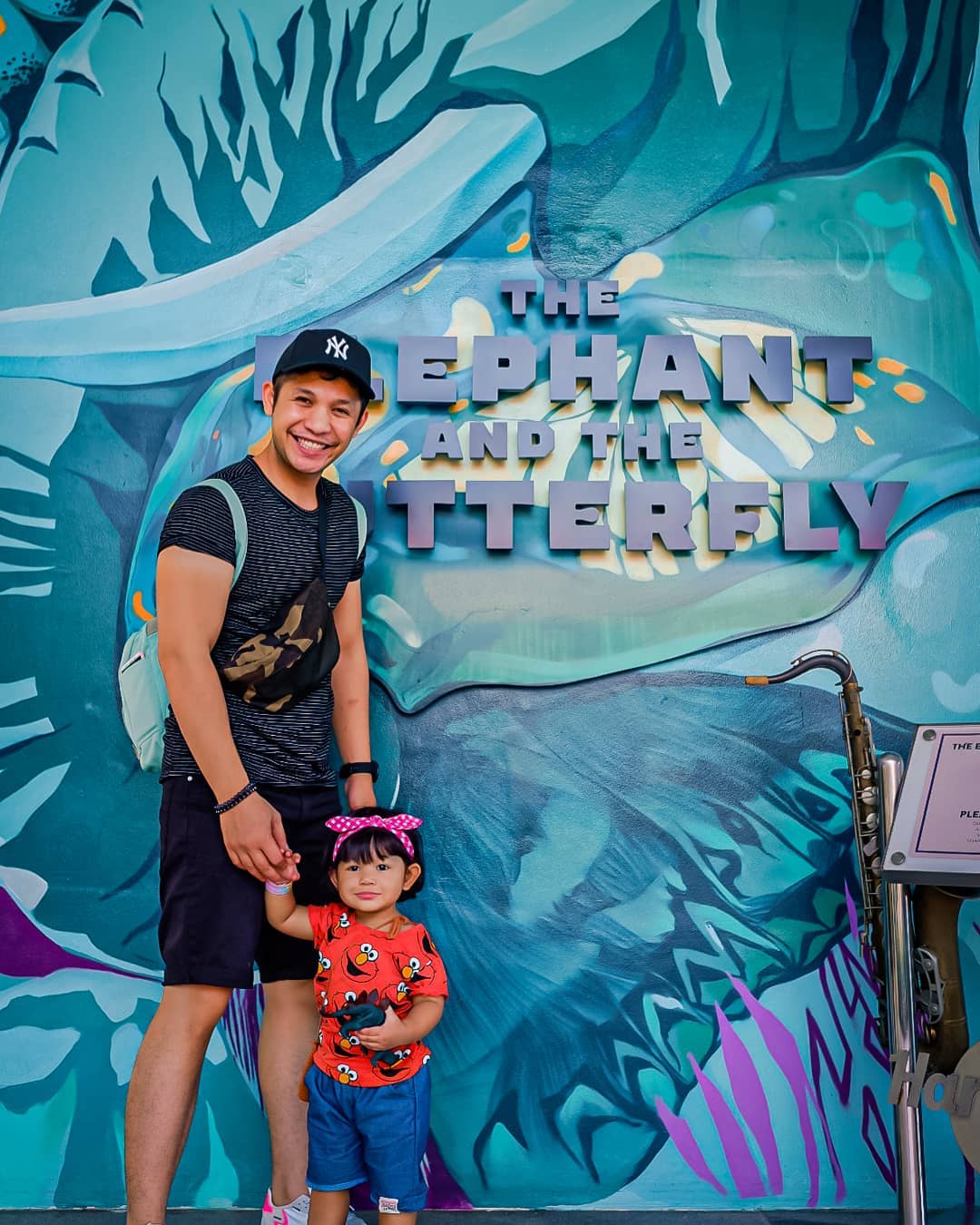 Photo credits: @amircallys on Instagram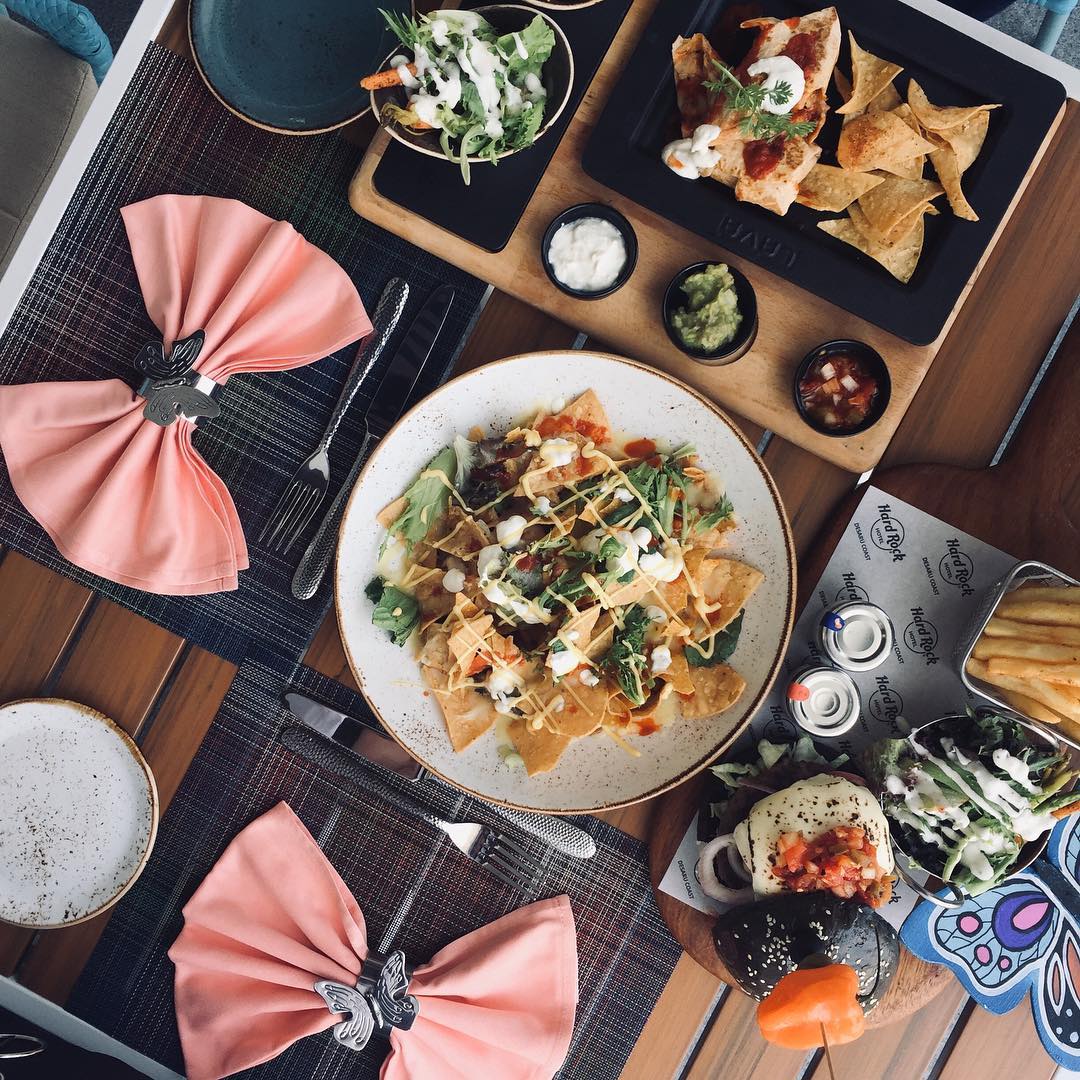 Photo credits @life3_diaryyy on Instagram
When it comes to scoring extra brownie points with the little ones, what better food options than crunchy tacos aka chips! These are slathered with a generous (and very, very sinful) serving of chipotle mayo and salsa and are the perfect way to trick kids into eating their veggies. The Elephant & Butterfly is a passionate spin-off from Mexican's powerhouse artists so you can bet that they are as equally fervent when bringing traditional Mexican food to the table.
Address: Jln Pantai 3, Desaru Coast, 81930 Bandar Penawar, Johor, Malaysia
Opening Hours: 11am to 10pm
2. Super Lobster Restaurant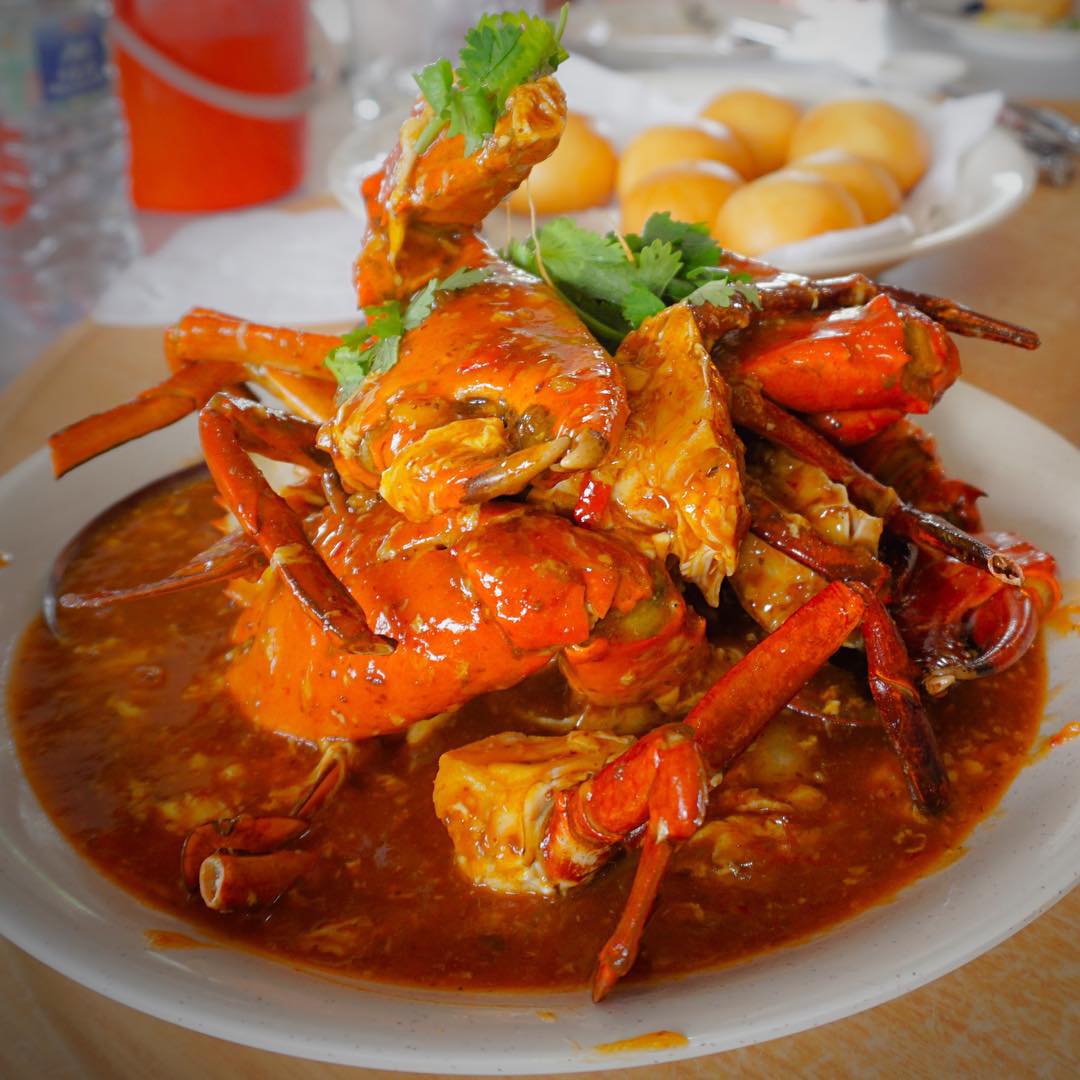 Photo credits: @lidyalimantara on Instagram
The Super Lobster Restaurant is as evident as the name goes, but what you don't know is that they are famous for their Chilli Crab and 11 drool-worthy variations of Lobster dishes! Whether you like yours drenched in salted egg, submerged in rich butter or the classic spicy bomb chilli, there is something for everyone. Yes, including the little ones who can't stomach the spice! Wipe that drool off your face because you're making us hungry too!
Address: 7, Jalan Jenahak, Kampung Sungai Rengit, 81600 Bandar Penawar, Johor, Malaysia
Opening Hours: 11am to 10pm
3. Jade Garden Seafood Corner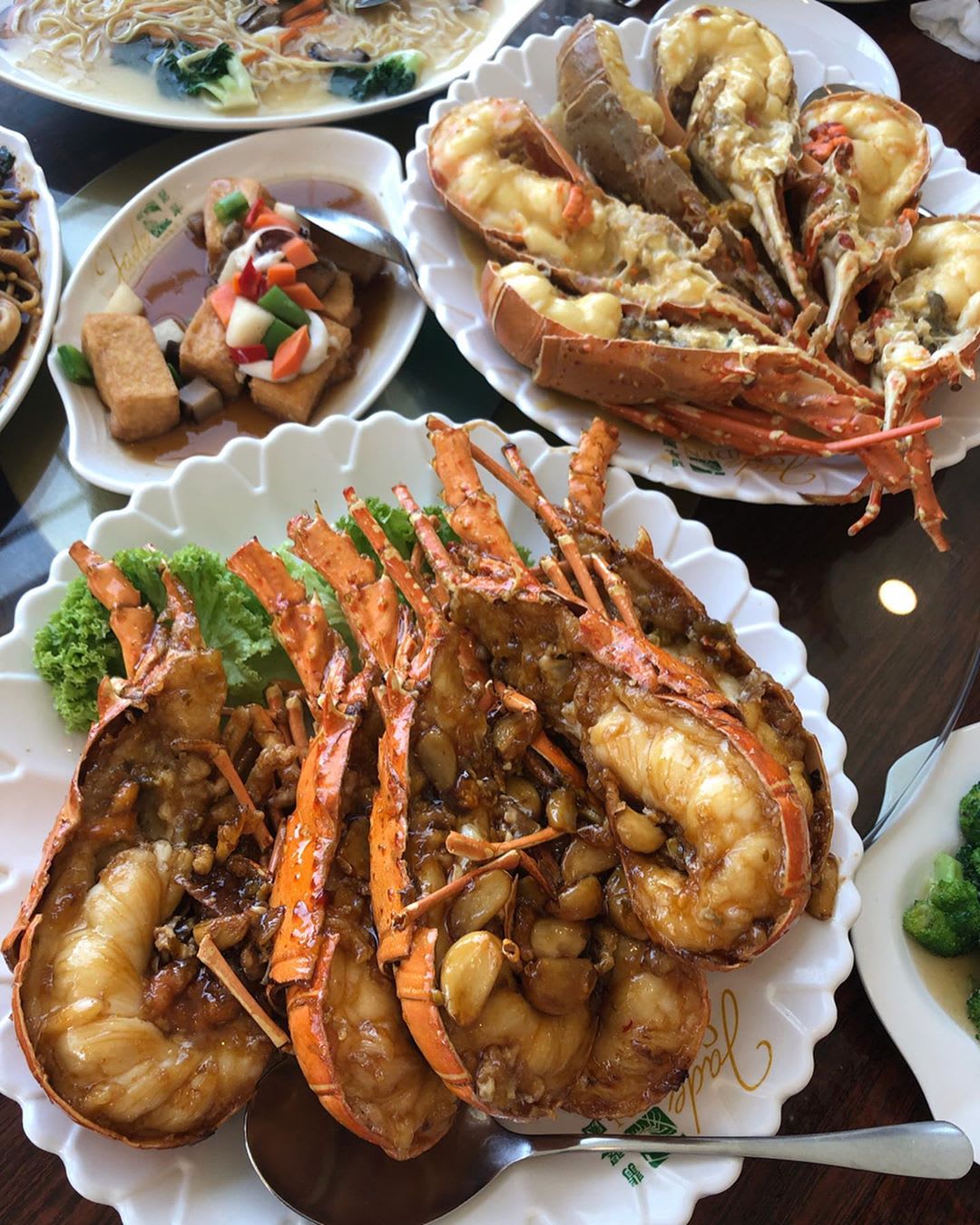 Photo credits: @tigerlovesfood on Instagram
Featured in the local TV series 'Yummy King III', Jade Garden Seafood soared to fame for their low price, succulent seafood and a huge variety of dishes! For a very affordable price, you won't be able to splurge like this anywhere else except in Desaru! Their huge portions are the perfect feast for big families as well!
Address: Lot 4785, 1, Jalan Siakap, Kampung Sungai Rengit, 81620 Pengerang, Johor, Malaysia
Opening Hours: 11am to 3pm, 5pm to 10pm on weekdays; 11am to 10pm on weekends; (Closed on Monday)
4. Ideals Cafe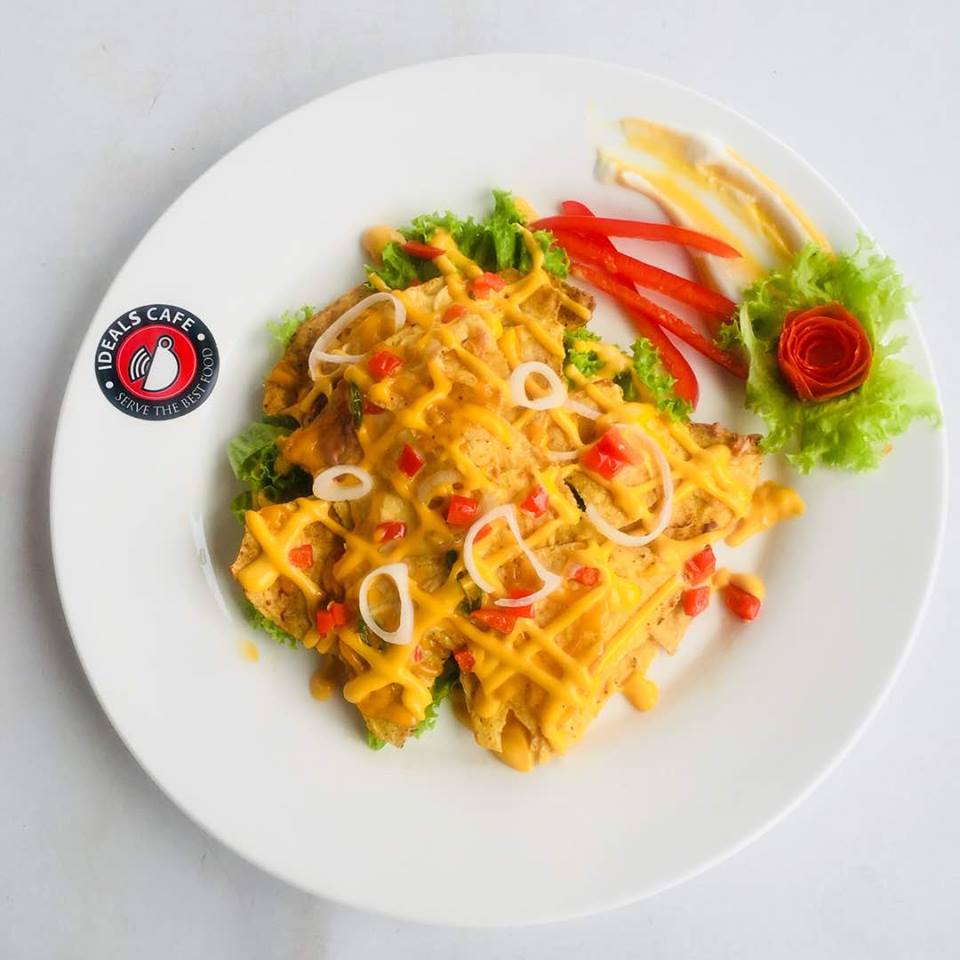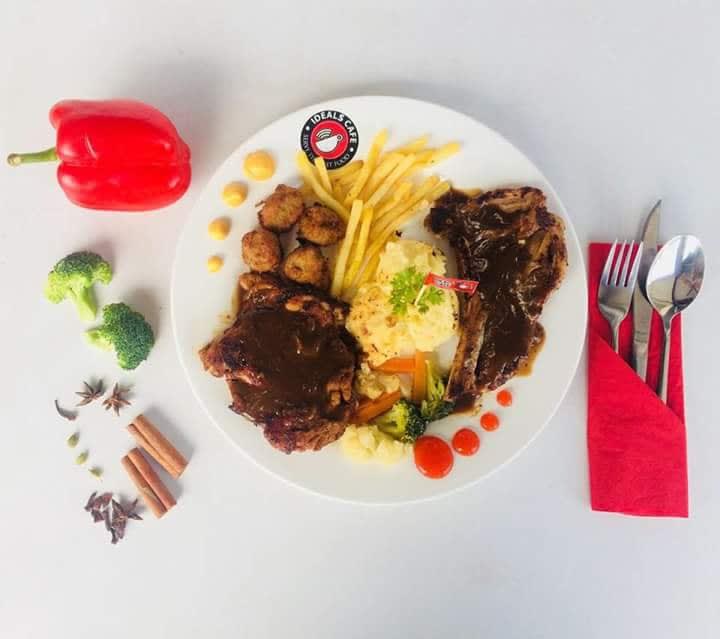 Photo credits: Ideals Cafe
Ideals Cafe is not only faithful to their Malay heritage but they do a stunning job at offering the best of both worlds for their Muslim patrons; both international and Malay cuisine. Their addicting cheesy dishes have also made this place a kids' favourite!
Address: No 31, Jalan Kempas 1, Taman Desaru Utama, 81930 Bandar Penawar, Johor, Malaysia
Opening Hours: 12pm to 12am on Monday, Tuesday, Thursday to Saturday; 3pm to 12am on Friday, Closed on Wednesday
5. MK Swat Jalal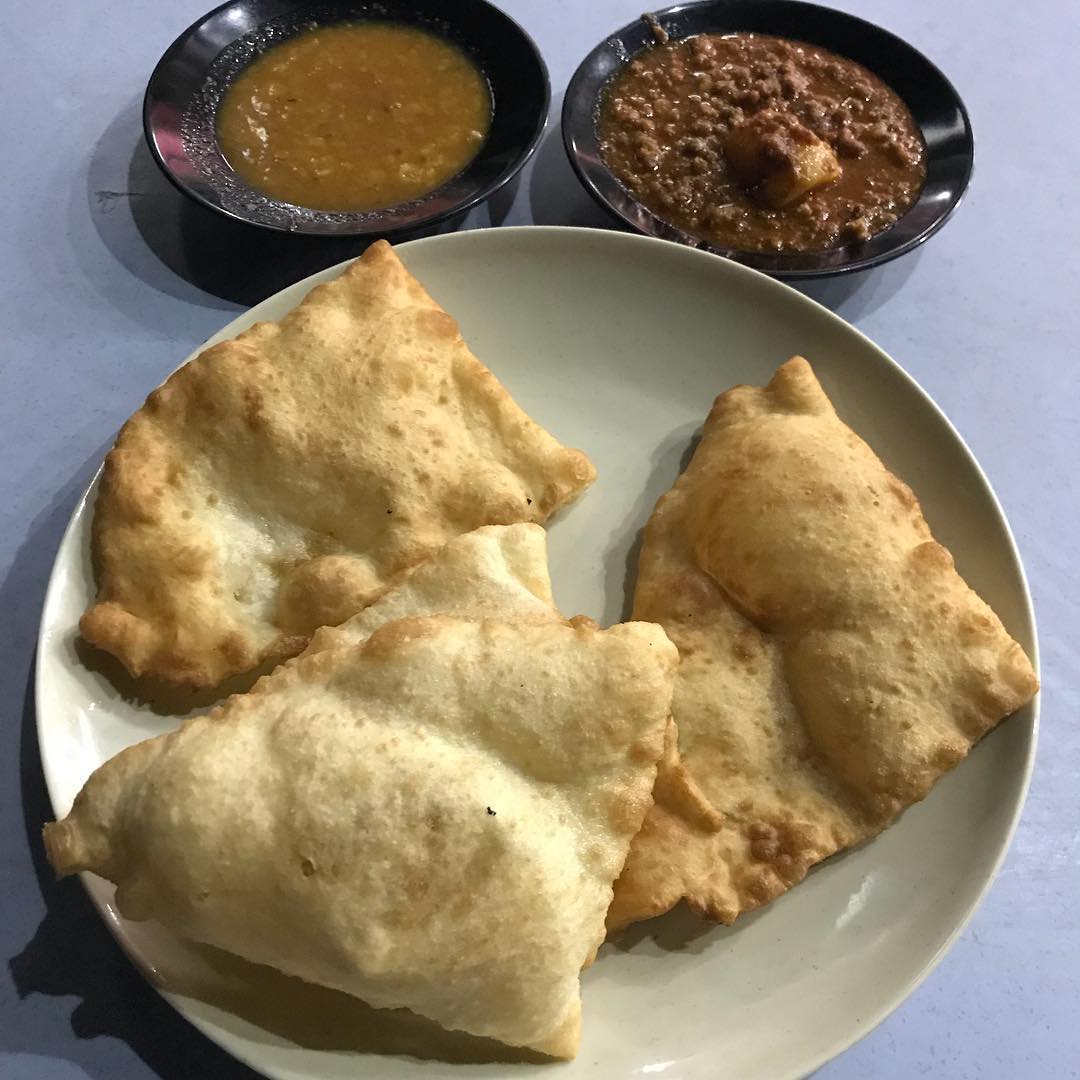 Photo credits: @diqphotography on Instagram
MK Swat Jalal is the brainchild of a Pakistani whose food is richly doused with the taste of home. Even if you're lost, it's hard to miss the overarching black banner that marks the eatery's name in bright yellow hues. Some of their signature dishes include the Puri, chunks of crusty fried bread which are best paired with their iconic Lamb Curry.
Address: Bandar Penawar, 82200 Kota Tinggi, Johor, Malaysia
Opening Hours: 7am to 11pm