Family fun in Hong Kong
A trip to Hong Kong with the kids in tow is a no-brainer. Renowned for its spectacular skylines and unique cultural experiences, Hong Kong is packed with fun-filled activities for all the family to enjoy. From Disneyworld to child-friendly market tours, Hong Kong caters for all ages. Its spectacular landscape even entertains bigger kids, with a variety of outdoor adventures to enjoy.
To help you and your family discover its best family-friendly attractions, we've put together this guide to Hong Kong that features all the best living-culture tours, art experiences and outdoor activities.
Hong Kong's top fun-filled activities
1. Hong Kong Disneyland park ticket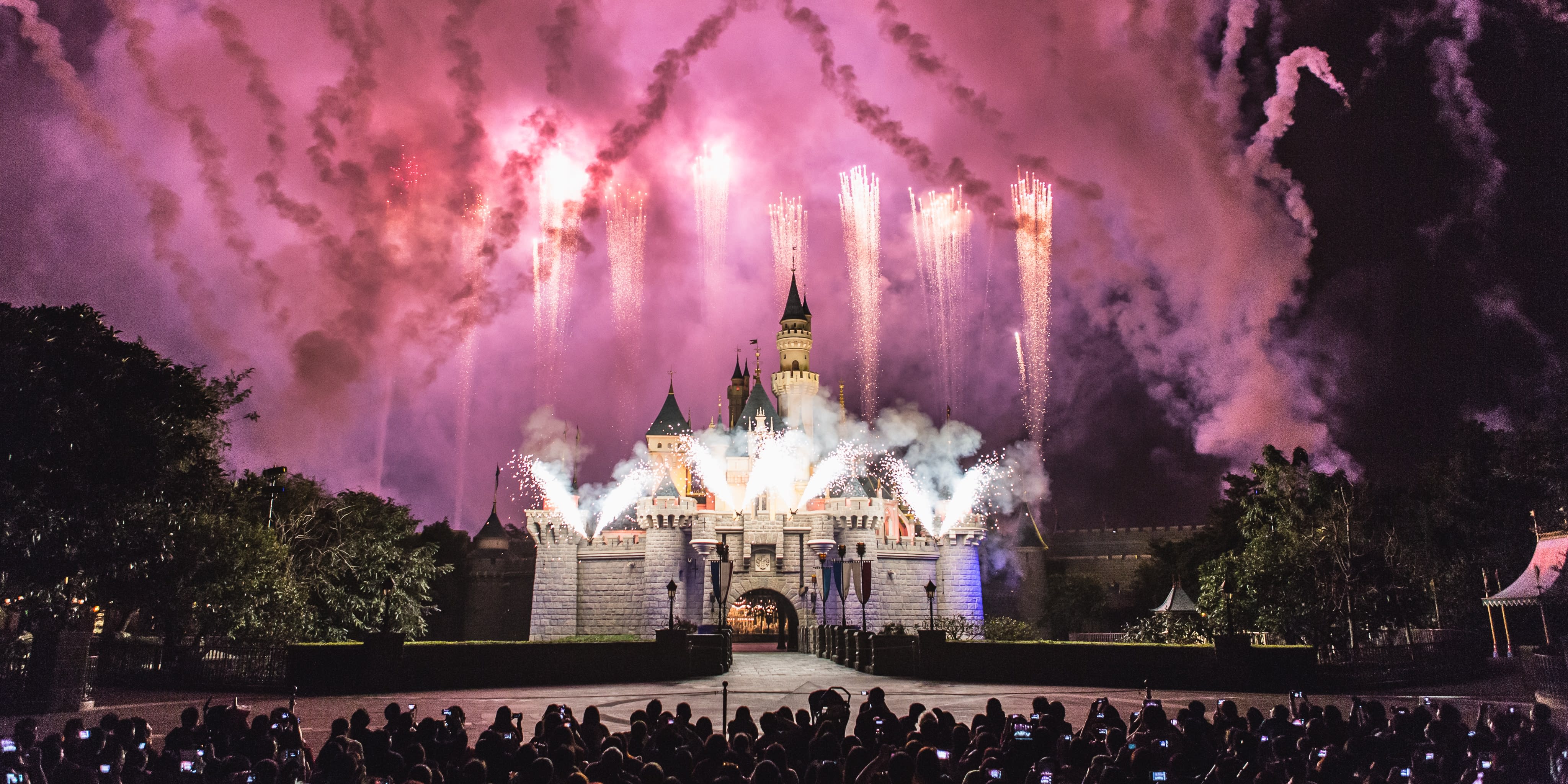 No trip to Hong Kong with the kids would be complete without a trip to Disneyland Hong Kong. You'll meet Minnie, Mickey and all your favourite characters and catch amazing live shows and parades all day! Make sure your camera's fully charged to capture those precious memories.
Experience the magic with a one-day or two-day ticket. With more than 100 attractions, there's something to suit all ages, from the 'We Love Mickey' projection show to the Space Mountain Rollercoaster.
At the Karibuni Marketplace, you'll also find stacks of souvenirs to take home so your kids can get presents for all their friends. Children's tickets are available for 3 to 11 year olds while general admission prices start at age 12. One of the top places to visit in Hong Kong for families, Disneyland is simply unmissable.
Klook a Hong kong disneyland park ticket (QR code direct entry) here!
2. Ocean Park admission ticket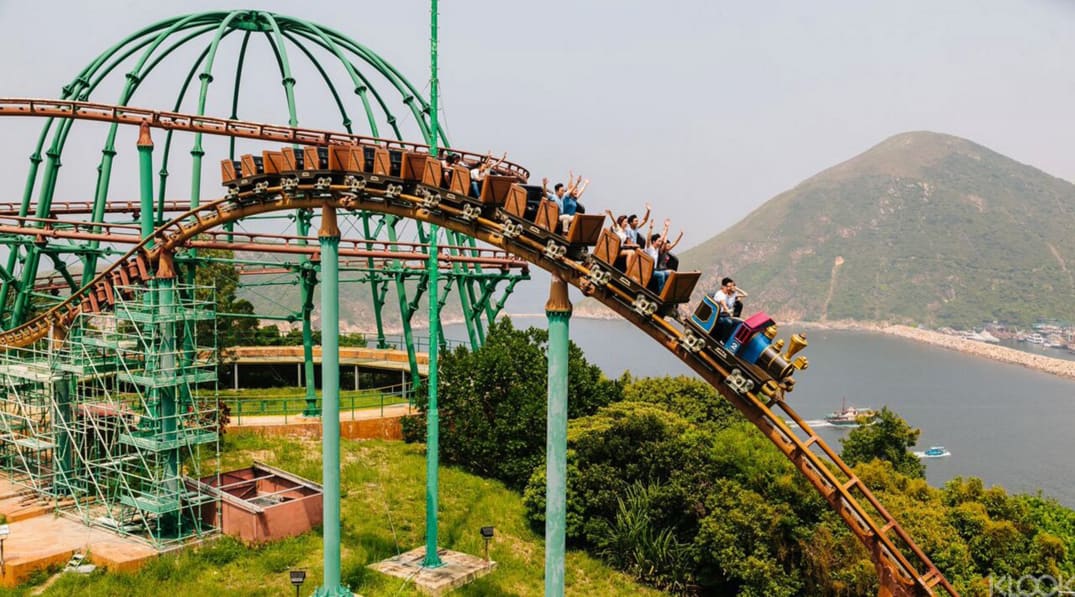 Ocean Park in Hong Kong is a staple attraction for anyone's first visit to the city. A cross between the ultimate theme park and a zoo, Ocean Park allows you to get up close and personal with the animals. As well as being one of the world's largest aquariums, it has adrenaline-pumping rides like The Hair Raiser.
Loved by locals and tourists alike, Ocean Park Hong Kong is well worth adding to your itinerary. Whether your children prefer to learn about marine life or feel the wind in their hair, it's all here.
Klook a Ocean Park Hong Kong ticket/meal coupon (QR code direct entry) here!
Family-friendly living-culture activities
3. Hong Kong Big Bus walking tour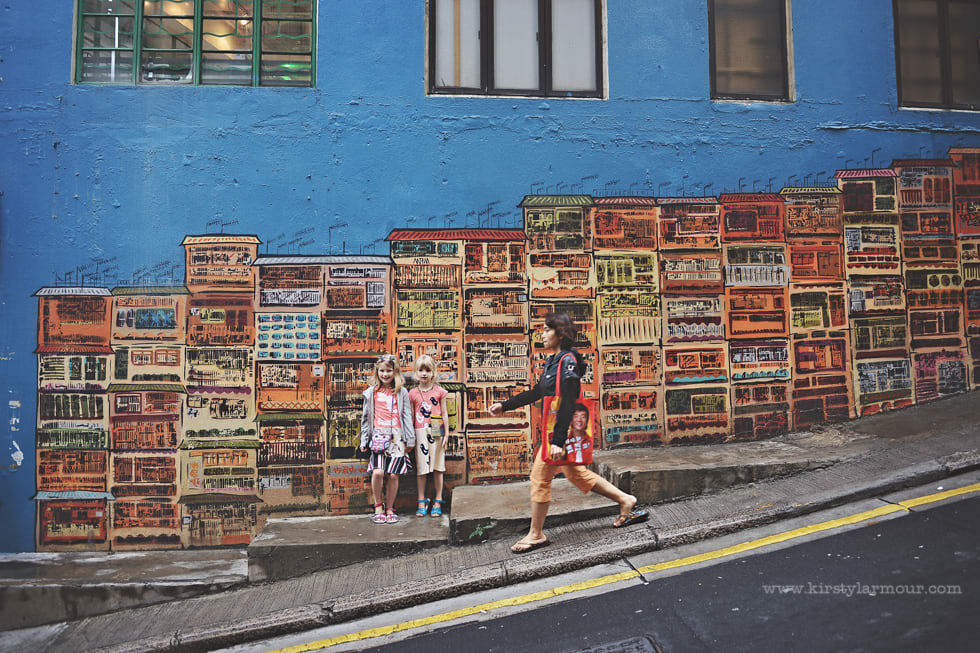 When you arrive in Central, enjoy hassle-free exploration and sightseeing with this well-curated Hong Kong Big Bus walking tour of the best neighbourhoods in Hong Kong.
Suitable for families of all ages, the tour takes you to culturally important sites, grand architecture, and passes iconic landmarks, with time to try street food and sip refreshments as you explore. Children under 4 join the tour for free, and everyone over 5 pays the adult rate and gets street-food tasters.
You'll visit Man Mo Temple and Upper Lascar Row before discovering the Western Market, which is the perfect place to grab a hearty meal and discuss the events of the day in one of the chic cafes or restaurants.
The Lot on Possession is an Italian restaurant that serves 14 types of burgers. If you have a family of picky eaters, this is the place to head. You'll still get an authentic experience here, too, as the most basic burgers include grilled wagyu.
Klook a Hong kong big bus walking tour here!
4. Day-long tram and walking tour of Hong Kong Island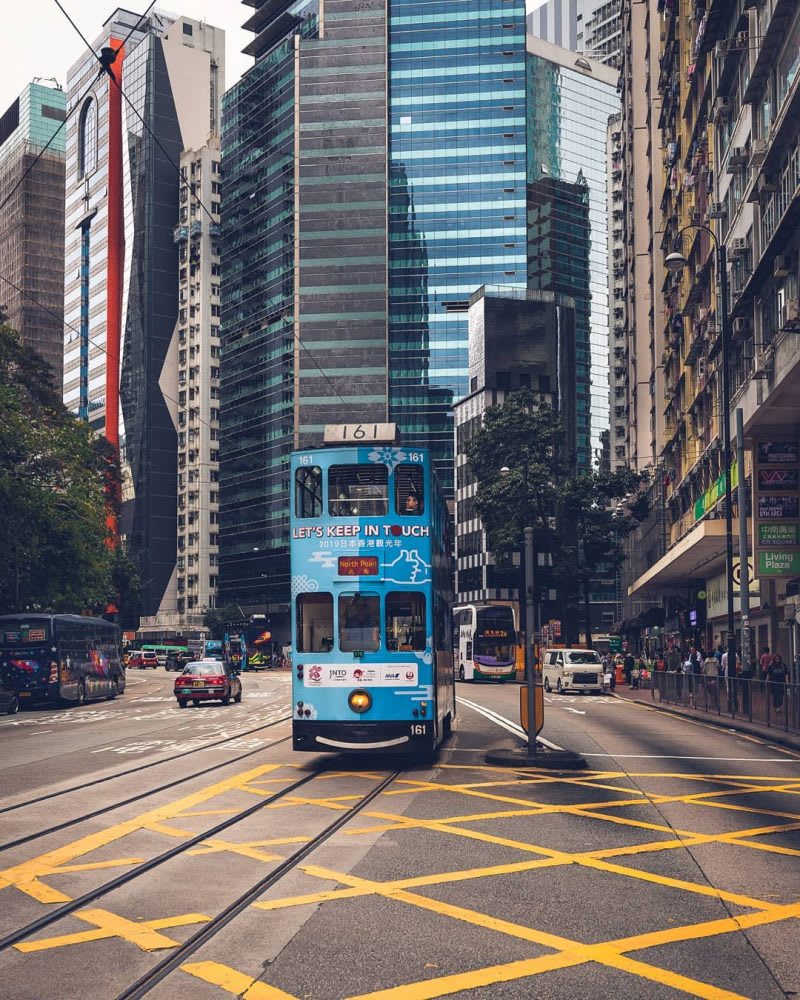 Photo credit: @spiegelbild.momente_fotografie on Instagram
Experience Hong Kong like a local with a tram and walking tour that helps you discover the best of the city, without tiring out the kids too much.
A culturally diverse city where East meets West, Hong Kong Island is resilient and homely. It's a unique retreat where you'll escape the crowds and takes in heaps of cultural attractions. By taking the tram experience, you'll discover the ever-changing scenery where skyscrapers stand alongside local boutiques.
After the ride, you'll walk through Wan Chai, the Wo Cheong Pawn Shop, Hung Shing Temple and the iconic Old Wan Chai Post Office. When you journey further into Hong Kong Island, you'll discover Pak Tai Temple before taking a relaxing hike up Lovers' Rock. Finally, head to the engaging streets of Spring Garden Lane, a melting pot for cheap shopping and delicious local fares.
If you're looking to shop in Hong Kong, this is the place to be. You'll find half-price branded goods at shops and stalls running the whole length of the street. Take a load off at A.O.C. Eat & Drink and tuck into fresh seafood and delicious wines.
Klook a Hong kong island tram & walking tour here!
5. Kowloon market-hopping tour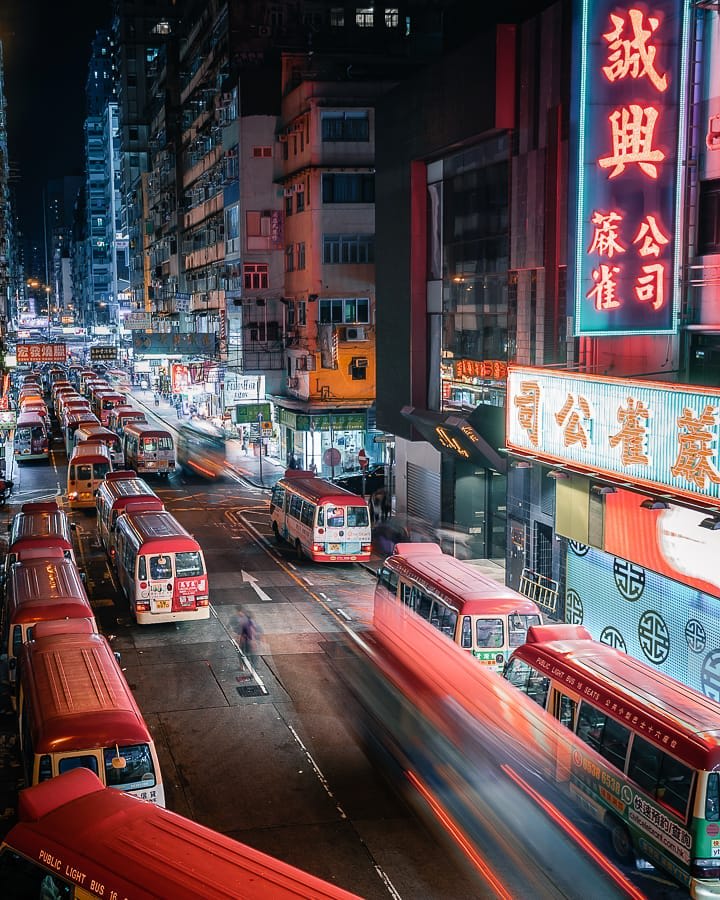 Photo credit: @joelamfoto on Instagram
A thrill for all the senses, the Mong Kok markets guided tour will weave you through stalls piled high with local sweet treats. Try the signature milk tea, infamous stinky tofu and buttery egg tarts.
This place is 100% authentic Hong Kong. Enjoy your guide's stories as they walk you through local ways of life, while incense, herbal medicines and dried seafood fill your vision. You'll discover Insta-backdrops, colourful shopping streets and intriguing regional history.
Klook a private market hopping tour here!
Family-friendly art activities
6. Traditional Chinese painting workshop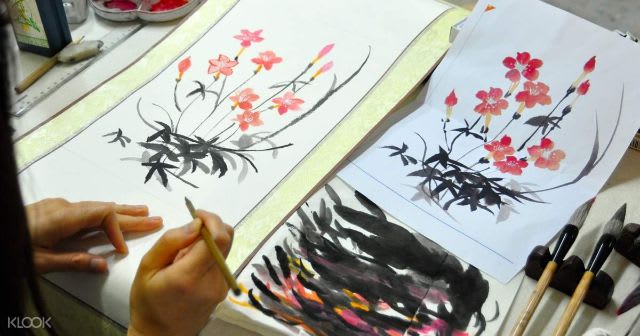 Traditional Chinese painting is one of the world's oldest artistic traditions. Although many children enjoy seeing these paintings in studios and galleries, painting them is definitely far more fun.
Suitable for anyone over 4, during the Chinese painting workshop, a professional tutor will introduce you to the materials, tools, subjects and brush strokes required to paint your masterpiece.
Express your creativity, calm your mind and appreciate the beauty of art and nature as you swoosh your brush across the paper – what a souvenir!
Klook a traditional chinese painting workshop here!
7. Seal-carving workshop
Recreate historical art forms with the little ones at this family-friendly seal-carving workshop. Seals used to be a symbol of authority and power in China, with pocket-sized stamps used by the government to symbolise the importance of a document or its sender.
An expert tutor will teach you and your family the basic skills and show you how to use each tool correctly. After following a simple pattern with your tutor, you will chisel away to create any Chinese character you like. It's the perfect souvenir of a memorable trip and fun for all the family – who will create the best one?
Afterwards, head to nearby Coffee Academics Café, once voted the world's coolest coffee shop. It's a trendy spot to compare your creations over speciality brews.
Klook a seal carving workshop here!
Family-friendly outdoor fun
8. Island kayaking and
snorkeling

in Sai Kung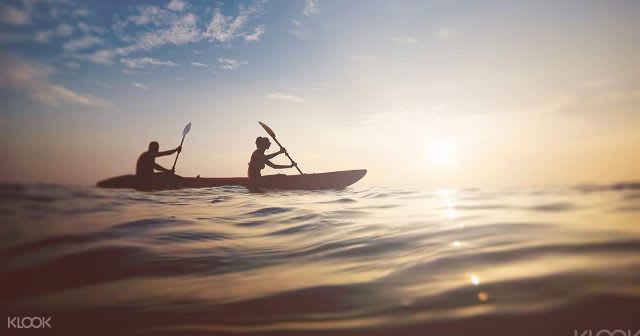 Kayaking and snorkelling tours are a fantastic way to explore the Geopark, and children aged 5 and above are more than welcome to join the experience.
If you're looking to get away from the hustle and bustle of the city centre, head to this untouched tropical paradise. Under the watchful eye of your professional guide, you'll see unique wildlife on this full day kayaking and snorkeling tour.
Kayak through caves with spectacular rock formations and delve into the underwater world on this immersive and active tour for the whole family. Remember to take your GoPro to capture every minute.
Klook an island kayaking and snorkeling in sai kung here!
9. Cliff Ziplining & Abseiling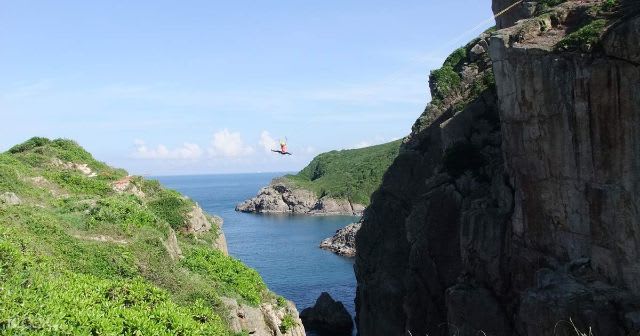 If you have children older than 14, get your adrenaline pumping on a zipline flight with some solid views.
As you slide along the line, keep your eyes open to take in some of Hong Kong's lesser-known landscapes. To top it all off, abseil down to the bottom. Packed with amazing photo opportunities, this ziplining and abseiling experience will also provide your kids with the perfect story to tell their friends when you get home.
Klook an ziplining and abseiling experience here!
10. Ngong Ping 360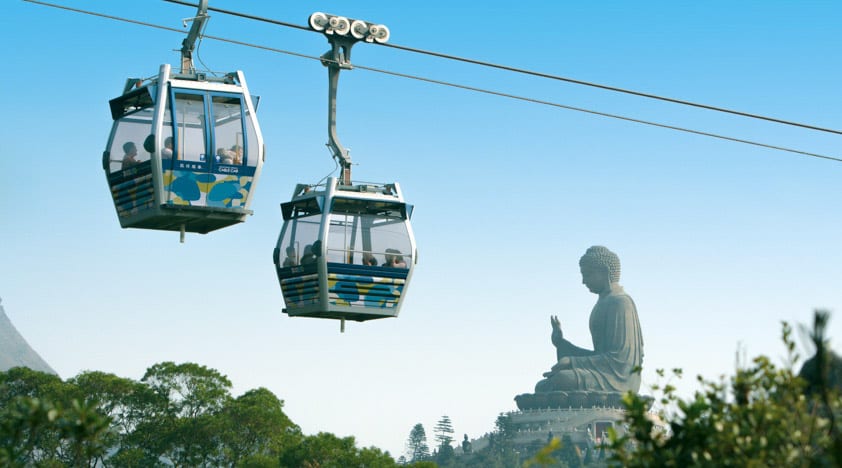 After a jam-packed day, the Ngong Ping 360 is the perfect respite. A visually spectacular and Instagram-friendly trip, this 5.7km journey on the cable car ride will present you with stunning vistas of the South China Sea and Lantau North Country Park. Watch out for the Tian Tan Buddha rolling into view – it's one of Hong Kong's most famous monuments.
Ngong Ping Village is packed with Chinese culture. Get authentic at Li-Nong Tea House with a typical Chinese tea ceremony – the perfect pick-me-up after a day of exploring. And the cakes aren't bad, either! Subway and Starbucks are always an option for fussy eaters, too.
The child ticket is for 3 to 11 year olds and the designated Klook lane means you can skip the queues.
Klook your Ngong Ping 360 Cable car tickets here!
Tots in tow? Hong Kong is your answer.
From traditional foods to awe-inspiring views, there's plenty for children to enjoy in Hong Kong. Plus with Disneyland and Ocean Park both in the city, children of all ages will fall in love with Hong Kong just as much as their parents will. Not to mention there's plenty of activities to give your kids a taste of the local culture!