Your cost saving alternative – the NYC Explorer Pass
New York is a bucket list destination for many – we see it so often in TV shows and movies, hear about it in songs and read about it in articles and books that most of us fantasise about experiencing the city for ourselves. And after doing just that, I can safely say that The Big Apple did not disappoint. You can check out more of my New York adventures on my Instagram profile!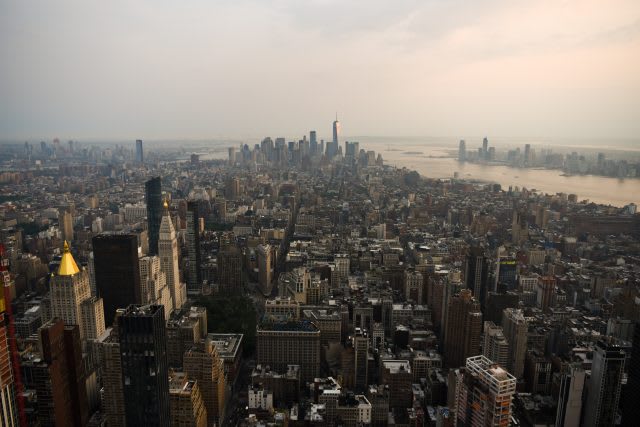 I was a first-time traveller to NYC and my trip was eight days in end-May/early June (hello, beautiful spring weather!). Because I've never been to NYC, my main goal for the trip was to hit all the 'touristy' spots like the Empire State Building and the Statue of Liberty. If you're also planning a trip and looking to do something similar (i.e., visit some of the popular attractions), I'd honestly recommend getting the NYC Explorer Pass.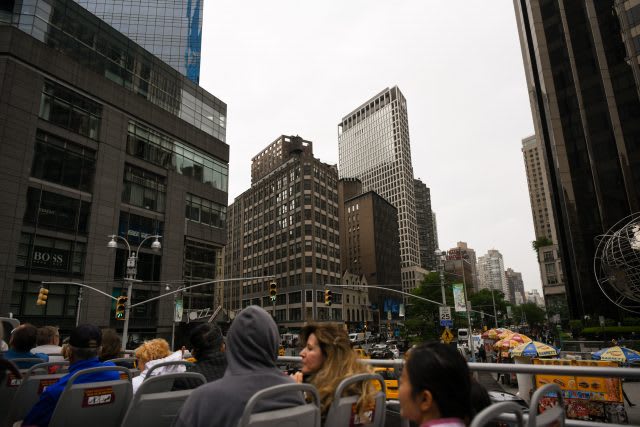 The NYC Explorer Pass works like this: you can choose a 3, 4, 5, or 7 attraction option and pick from 80+ available attractions to visit with your pass. These run the gamut from entrance tickets to famous sites to cruises to different types of tours, so you'll be able to pick and choose such that you can cover all the things you're interested in while experiencing a variety of activities.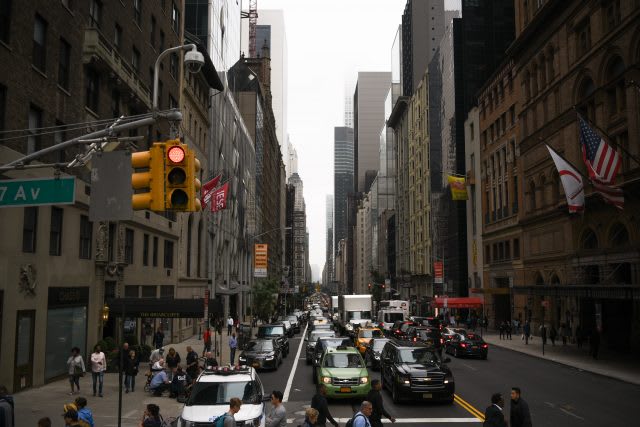 There are two main reasons why getting the NYC Explorer Pass is worth it:
1. It helps you save a ton of money
| | |
| --- | --- |
| Attraction  | Single entry ticket |
| Top of the Rock Observatory | S$51.65 (USD$38) |
| Empire State Building | S$48.93 (USD$36) |
| Hop-On Hop-Off Big Bus New York: Classic 1-Day Tour | S$74.75 (USD$55) |
| The Met | S$33.98 (USD$25) |
| Statue of Liberty & Ellis Island Immigration Museum – Ferry Ticket | S$24.46 (USD$18) |
| Total Cost  | S$233.77 (USD$172) |
| Cost of NYC Explorer Pass on Klook  | S$166.25 (5 attractions option) |
| Total savings  | S$67.52 |
Many of the attractions in NYC can be quite expensive, so using the pass for these attractions can help you save money as long as you ensure that the price you pay for the pass is lower than what you would have paid for the attractions separately. And here comes my number one tip for using the pass: only use it for the expensive stuff. Plan out the attractions you're interested in, do your research on how much they cost, and make sure that you pick a selection of attractions that would cost more without the pass.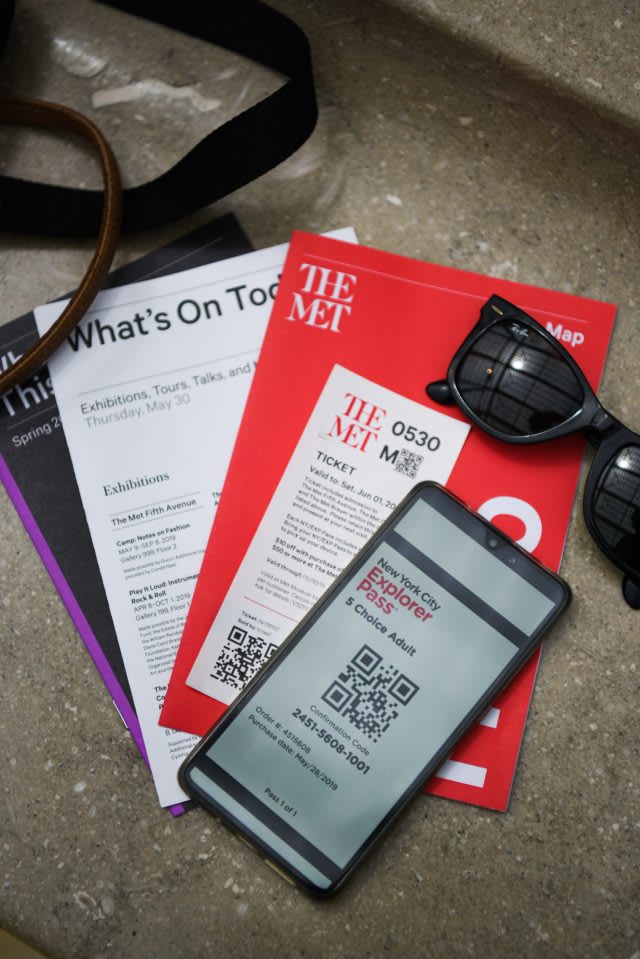 2. It is very convenient, which will make your trip much easier.
The NYC Explorer Pass is very convenient to use. Once you purchase it via Klook, you will instantly receive a PDF guide of all the available attractions where you can use the pass, along with a QR code that will serve as your ticket to everything. Simply flash the QR code on your phone at the attraction, and you're good to go – no need for paper tickets or the hassle of trying to juggle different bookings.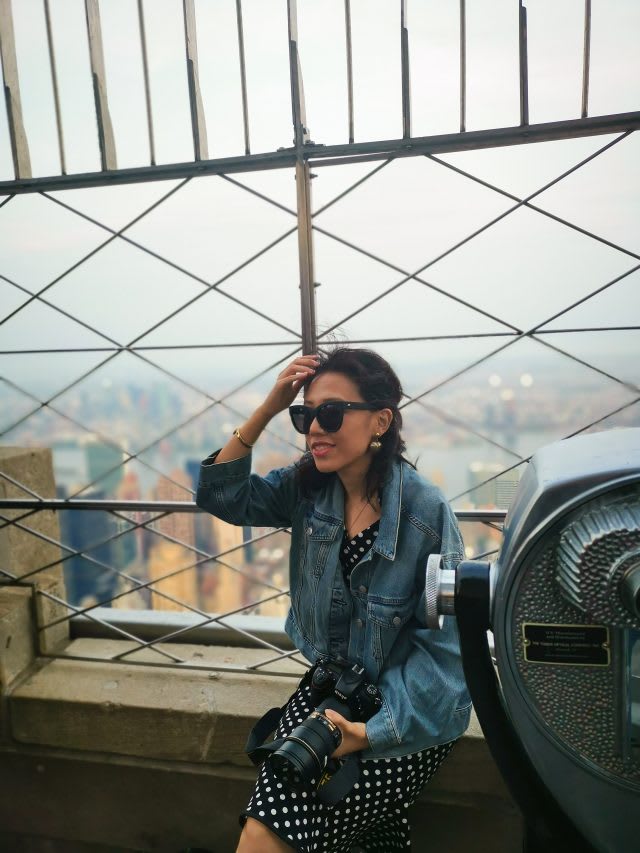 For my 8-day trip, I went with the 5 attractions option, which I felt was just the right number that allowed me to visit all the attractions I wanted, while having some leisurely R&R time in between. Of course, depending on your trip length and how many attractions you want to cover, you can choose the number of choices that would be best for you. I used my pass for these 5 attractions: the Top of the Rock Observatory, the Empire State Building, the Hop-On Hop-Off Big Bus New York: Classic 1-Day Tour, The Met, and the Statue of Liberty & Ellis Island Immigration Museum – Ferry Ticket.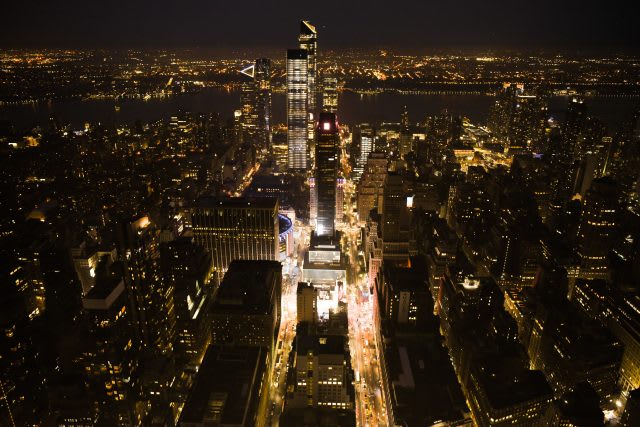 Both the Top of the Rock Observatory and the Empire State Building give you panoramic views of the city. I'd suggest going just before sunset, so that you can see the concrete jungle below you bathed in beautiful golden hour light. Then, wait for it to get dark – when the lights come on, you'll understand what they mean when they say NYC is The City That Never Sleeps. I enjoyed my experience at both places, but if you only want to visit one, the Top of the Rock Observatory might be a better option since you'll be able to see the Empire State Building from there.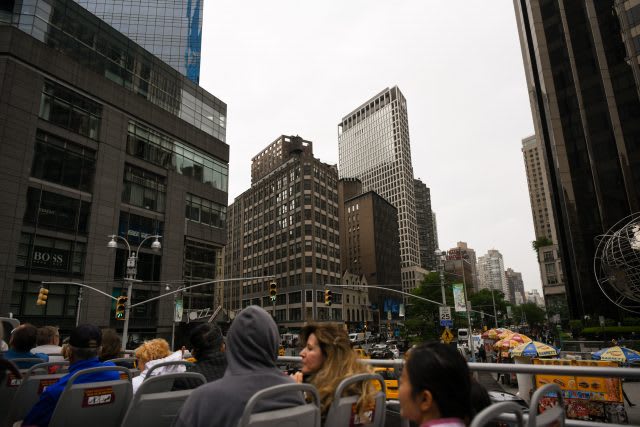 I'll admit that hop-on hop-off bus tours are an incredibly touristy thing to do and might not be everyone's cup of tea. However, I do recommend it specifically for NYC, especially if you're a first-timer like me. NYC is huge and you can easily get quite overwhelmed and lost with the many different neighbourhoods that make up just Manhattan alone. Getting on the bus on your first day in the city can give you a good overview of the various neighbourhoods, and perhaps an idea of where you would want to spend more time. Just a tip: traffic in NYC is bad in general, but it can get really bad during rush hour. Hence, to avoid getting stuck in traffic, try not to board the bus during the morning or evening rush hour.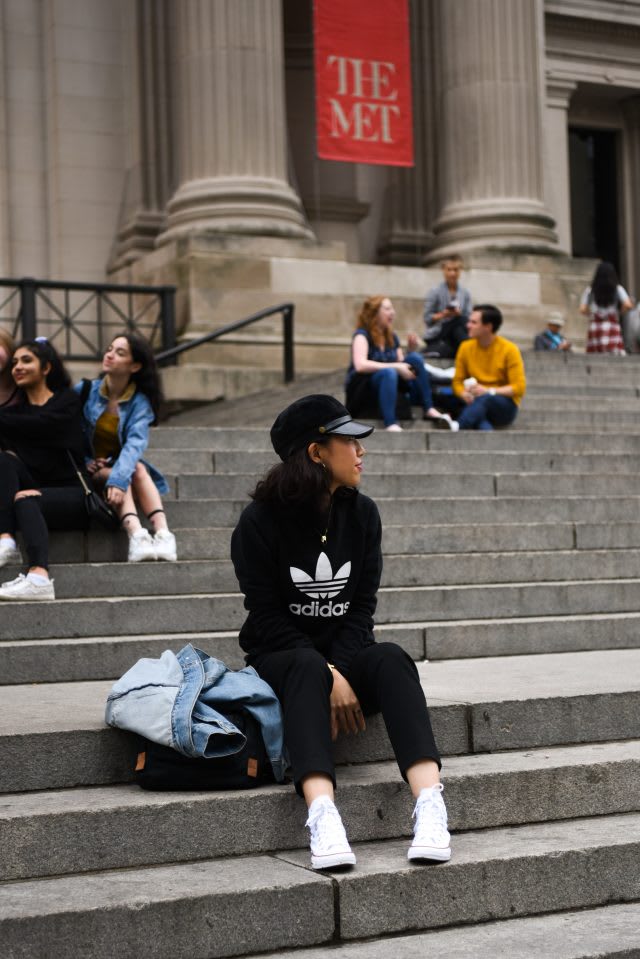 As a fan of museums, I knew I had to visit as many of NYC's museums as possible. I decided to use the pass for The Met, because many of the other museums in the city have free admission or pay-what-you-wish days where you can get in for free or for a very low fee. The Met, however, does not have this option. Still, compared to the other museums I visited (the Museum of Modern Art and the American Museum of Natural History), The Met is still my favourite. Not only does it have the iconic steps (Gossip Girl, anyone?), the architecture of the building is gorgeous and the collection is, in my opinion, the most interesting and varied. So, if you want to use the pass for one museum visit, I'd suggest choosing The Met.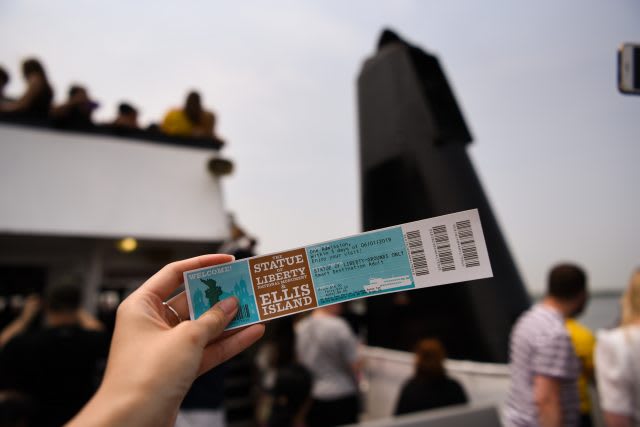 In my opinion, taking a cruise or ferry is a must-do for anyone visiting NYC, as it is one of the very few ways where you can take in the entire impressive skyline of Manhattan and the only way to get up close to the Statue of Liberty. Though there are a lot of cruises to choose from using the NYC Explorer Pass, I opted for a ferry instead, as cruises usually do not allow you to de-board. The ferry, however, allows you access to Liberty Island as well as Ellis Island. If you are fine with relaxing on a comfortable cruise while snapping pics of the Statue of Liberty from afar, opt for a cruise; if you want to explore Liberty Island and perhaps enter the Statue's 'Pedestal' and 'Crown', then opt for the ferry.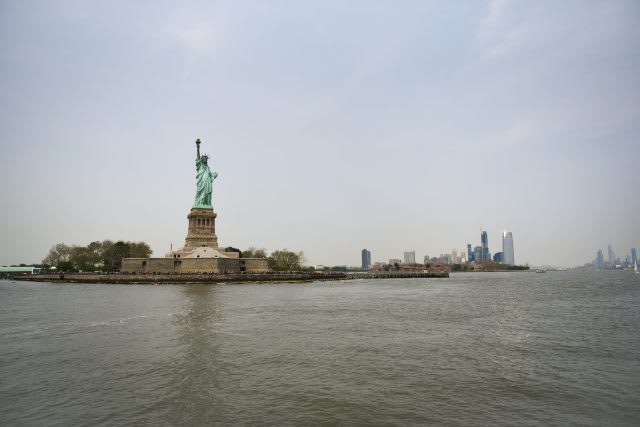 And that brings me to the end of my guide to the NYC Explorer Pass. NYC is truly a one-of-a-kind destination, and the pass can let you visit many of the city's best and most famous attractions for a modest price. Just remember to choose the attractions wisely, and have a blast in one of the most amazing cities in the world.