An unforgettable trip to San Francisco!
We've left our hearts in San Francisco and we're sure you will too! Home to the iconic Golden Gate Bridge, Painted Ladies, and the Golden State Warriors – San Francisco is one stop you shouldn't leave out of your U.S. itinerary. The city by the bay has stolen the hearts of millions around the world so guard your heart! This is one trip you will fall all over for.
Pre-Flight Checklist
Before you fly off to San Francisco, there are a couple things you need to book and be aware of.
1. Accommodations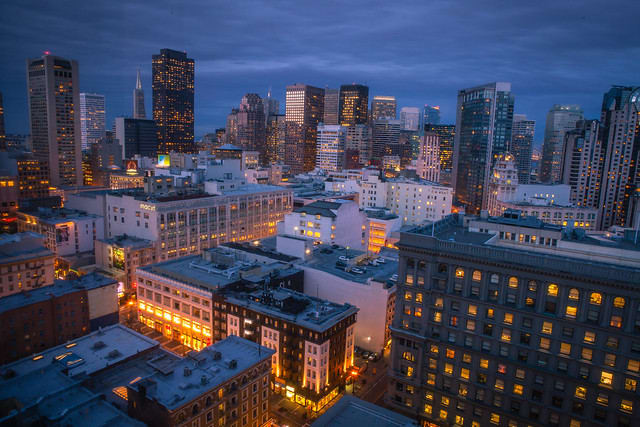 Unless you are staying with someone you know in San Francisco to save some cash, you should know that figuring out the location of your accommodations is crucial. Not only are prices pretty steep as compared to other states but San Francisco does have quite a high crime rate. We have rounded up some accommodations considering your safety and your budget tag.
#Klooktip: Check booking.com and agoda.com regularly for price drops!
Union Square
If you're a first-time visitor, it's always best to stay close to where the action is. Situate yourself in Union Square so you'll have easy access to all the shopping areas, access to convenient transportation and a number of great restaurants as well. However, prices here can be steep. Although it's rare to come by a one-night's stay for less than $100, hostels are generally lower in price.
| | |
| --- | --- |
| Accommodations | Price |
| Orange Village Hostel | $47 / night |
| HI San Francisco Downtown Hotel | $42  / night |
| USA Hostels San Francisco | $43  / night |
Marina District
If you're looking for a location with easy access to the city's best tourist spots minus Union Square's sky-high prices, the Marina District is a great location. Not only is the area close to attractions such as the Fisherman's Wharf and Pier 39, there are great local boutiques and restaurants as well.
| | |
| --- | --- |
| Accommodations | Price |
| Music City Hotel/Hostel | $35  / night |
| HI San Francisco Fisherman's Wharf Hostel | $44 / night |
Estimated Cost: $43.5  / night x 5 nights = $217.5
2. 4G WiFi Device for 5 Days
Stay connected throughout your vacation with a 4G WiFi device! Getting around the golden state will surely be much easier with this travel essential. Pick this up in NAIA Terminal 2 or 3 before your flight.
Cost: $6.59
3. Two-way Shared SFO Airport Transfer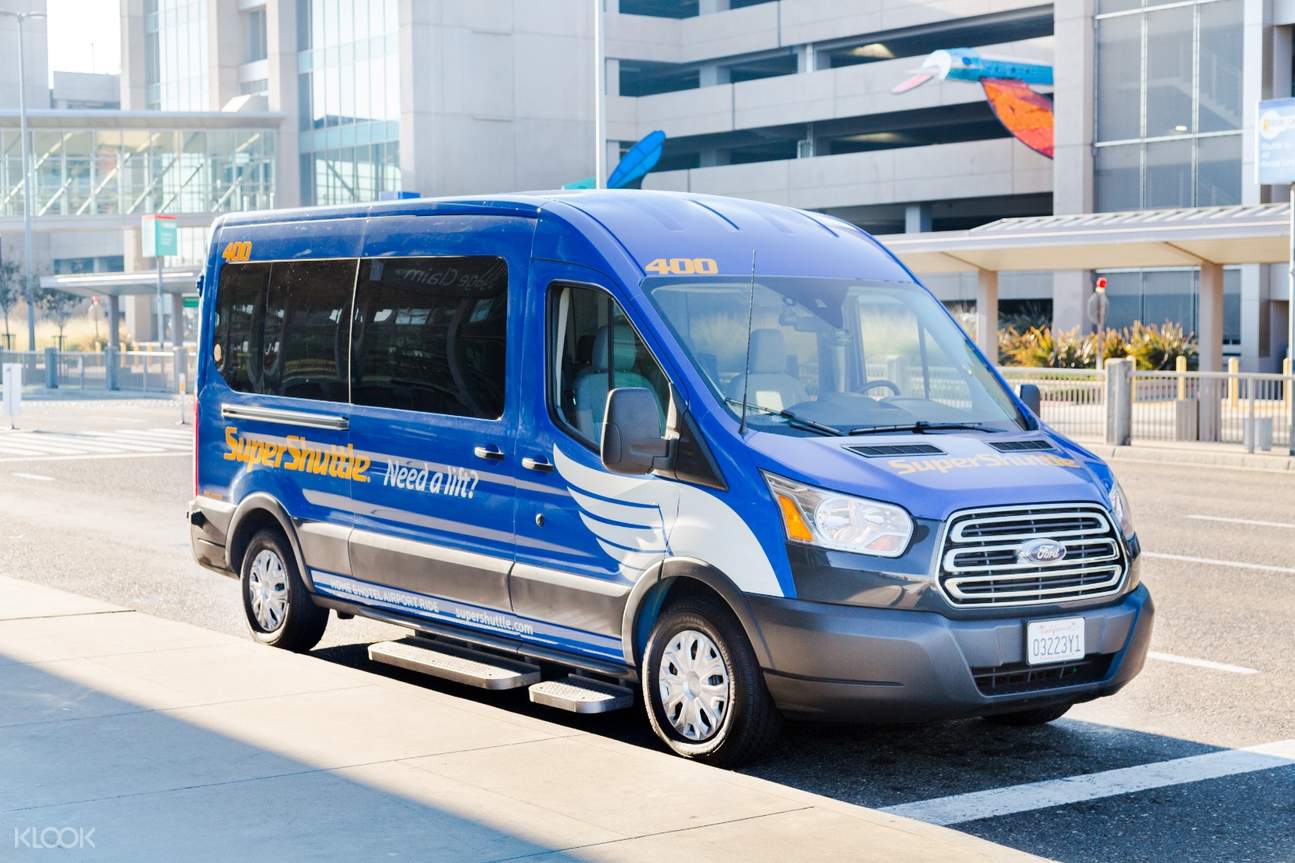 Enjoy fuss-free transfers from the airport to your accommodation and back with Klook's shared SFO Airport Transfers. Not only is it more convenient, it is also cheaper than taxi rates from the airport! Especially so for large travelling group, our transfer services can accommodate up to a maximum of 9 pax, perfect if you're worrying over a lack of luggage space or fear spending more when you split up the squad into separate cabs.
Estimated Cost: $22.09 / 9 pax = $$7.36 per pax
Klook an Airport Transfer here!
4. GO San Francisco Card – Explorer Pass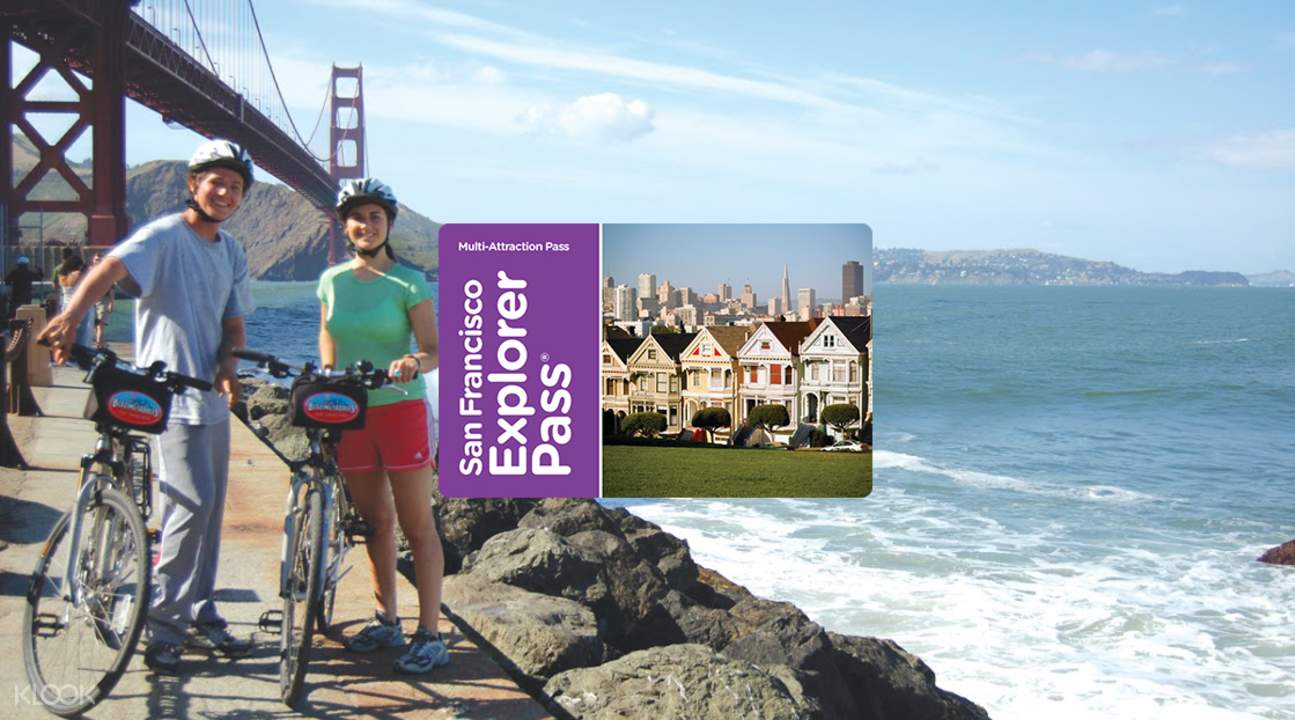 Purchase a discounted GO San Francisco Card from Klook and visit all of the city's top attractions for absolutely FREE-OF-CHARGE! Get easy admission to either 3, 4, or 5 top attractions in San Francisco without having to go through the hassle of picking up tickets or paying at the gate.
For this itinerary, we opted for the GO San Francisco Card (3 attractions only) which includes the San Francisco Museum of Modern Art (SFMOMA), Hop On Hop off Big Bus San Francisco Classic Tour: 1 Day Ticket and Golden Gate Bay Cruise.
Cost: $88.10
Klook a GO San Francisco Card – Explorer Pass here!
 How to travel smart in San Francisco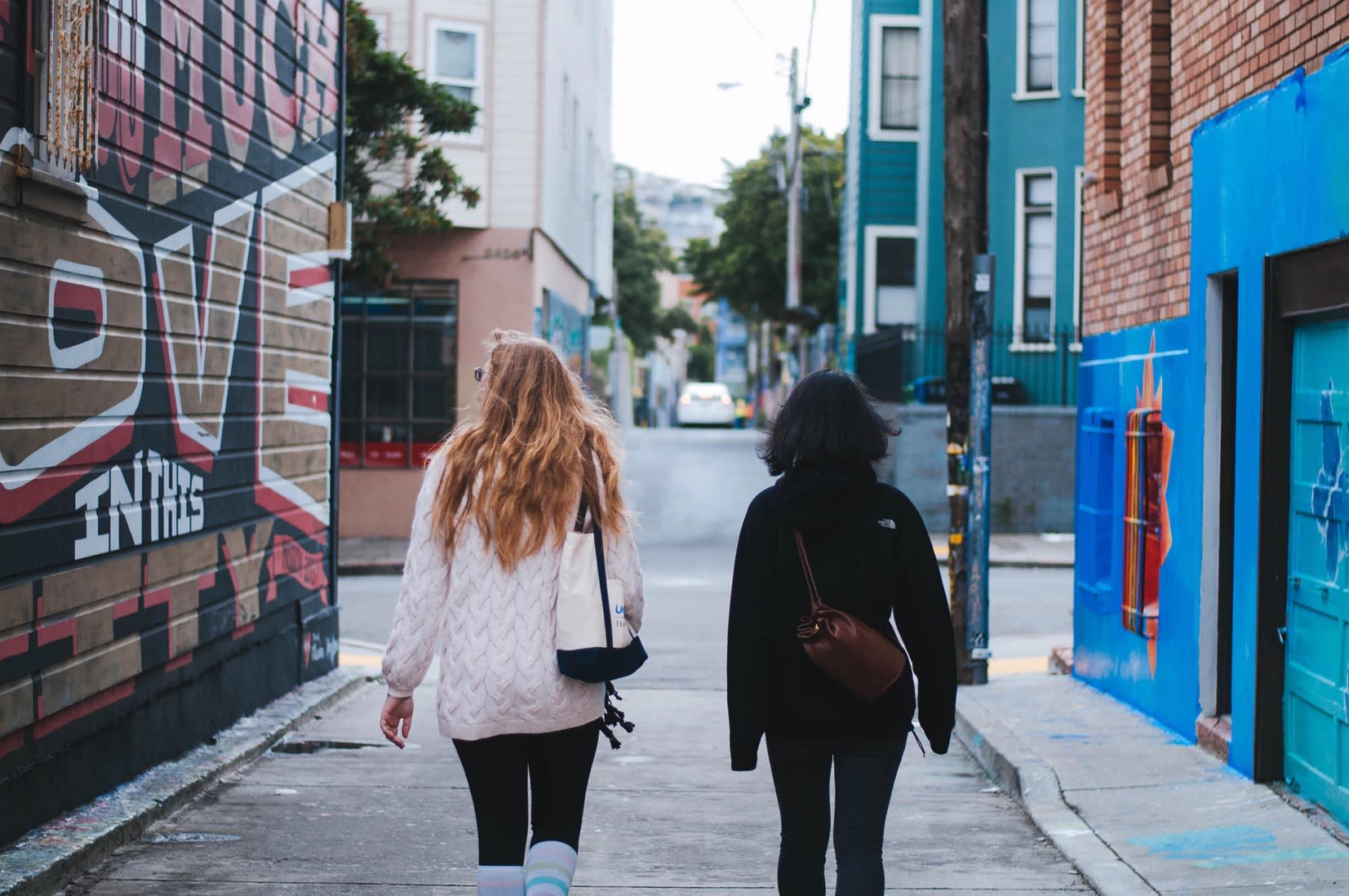 1. Be aware of where you're going at all times
There are certain parts of the bay area where tourists are told to avoid at all times – The Tenderloin, Bayview-Hunters Point, Sunnydale and Portreto Hill at night, and BART (The Bay Area Rapid Transit). These areas are usually crowded with suspicious street-dwellers and simply being wary of where you're headed to will help from losing your way.
3. Avoid renting a car
Unless you're driving within the city with a local, we highly advise you to not rent a car in San Francisco. Car break-ins and burglary are some of the most common crimes in the city. You can avoid this by simply not leaving any valuables in a rented car, or even better, opting for local transportation instead which saves big bucks!
 5 DAY 4 NIGHT BUDGET ITINERARY
Day 1
11:00 AM: Early lunch at Fisherman's Wharf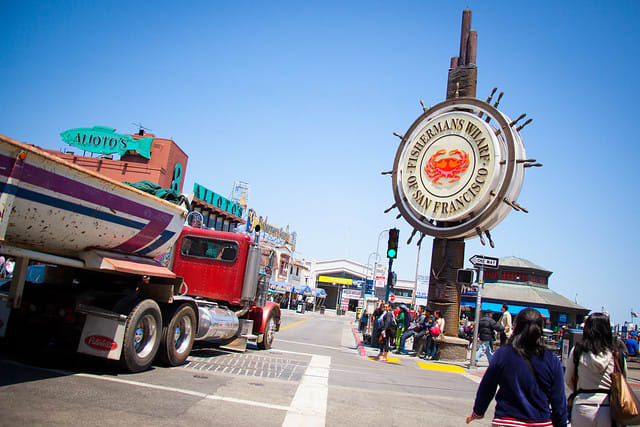 After you've settled into your accommodations, it's time to hit the ground running! First thing we recommend to check off your bucket list is the lively Fisherman's Wharf. Not only is it a famous San Francisco landmark, it also happens to host some of the most mouthwatering culinary experiences in the world – and what better way to start a trip than with a good meal? Since seafood is always a great option when in San Francisco, Cioppino's, Boudin Bistro and Scoma's rank high on our list of options.
2:30 PM: Pit-stop at Lombard Street for photo taking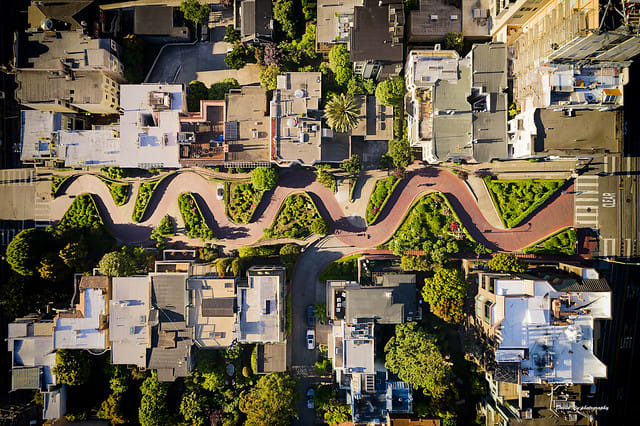 Before heading to the Golden Gate Bridge, drop by Lombard Street where you'll chance upon the quirkiest streets in USA! This quirky landscape is said to be the most crooked street in the country – and San Francisco does a great job in making it IG-worthy!
3:30 PM: Golden Gate Bridge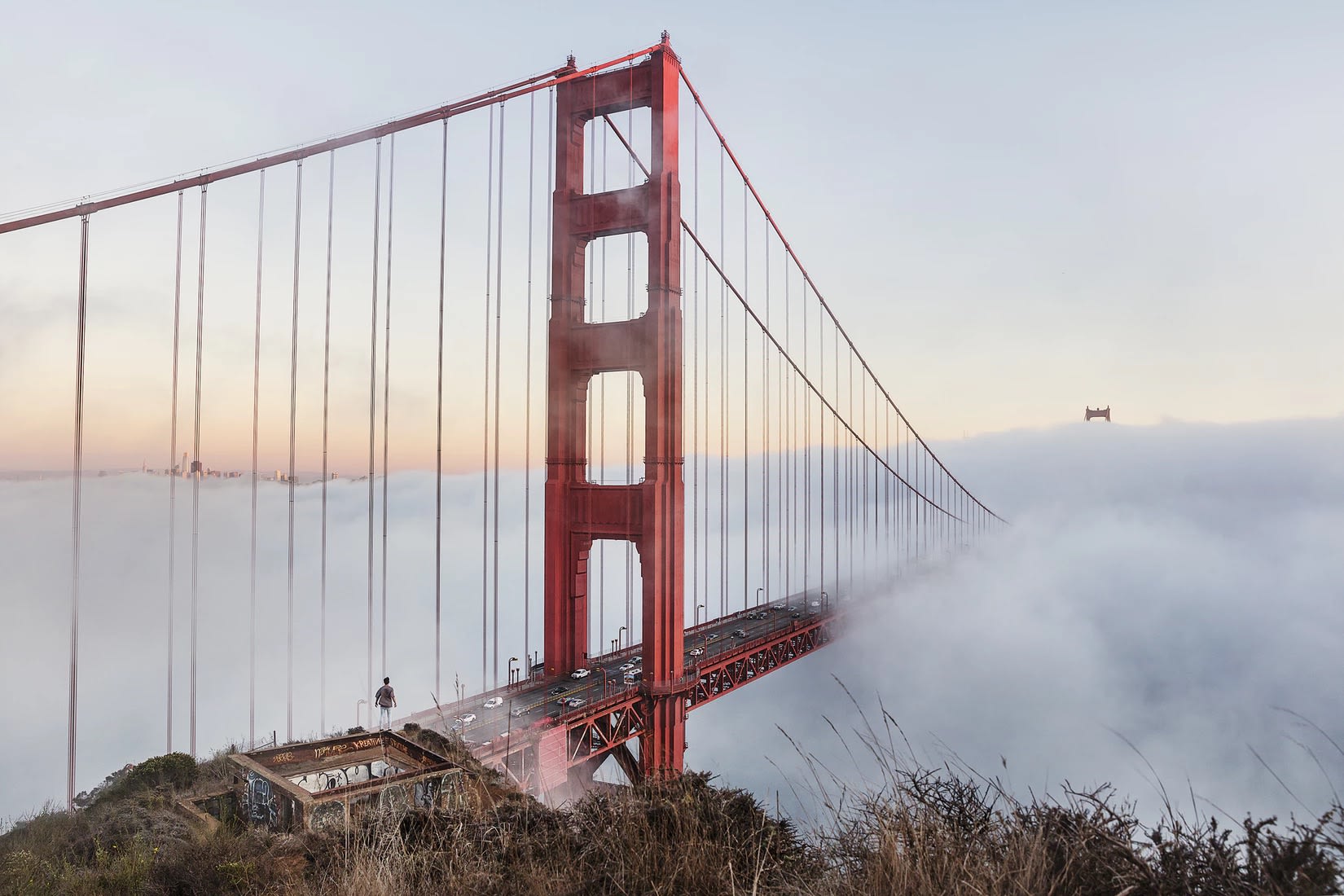 Of course, you cannot miss San Francisco's crown jewel during your first visit. The best time to visit in September or October. As the mist clears and the weather warms, nail that picture-perfect shot by the Golden Gate Bridge.
P.S. Yup, you would have realised by now that the Golden Bridge is actually decked in red!
4:15/5:00 PM: Golden Gate Bay Cruise (GO San Francisco Card option)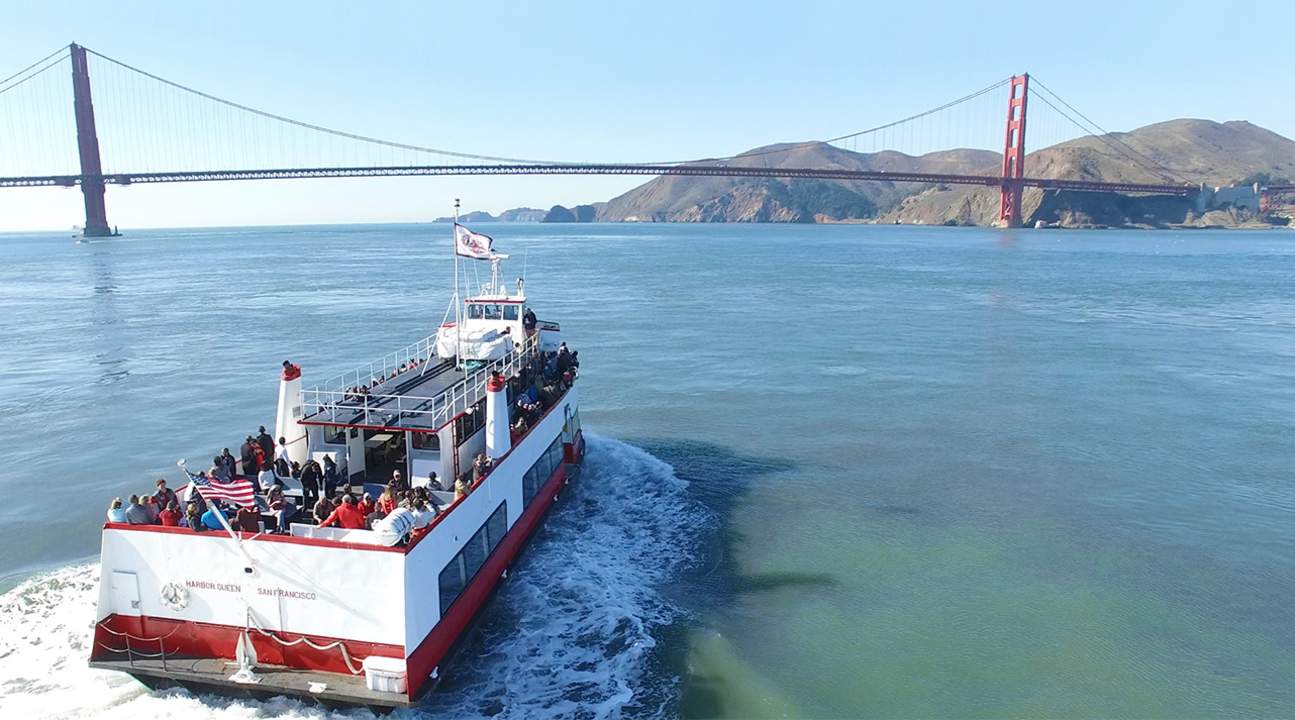 Through the Golden Gate Bay Cruise (powered by GO San Francisco Card), you will get to see San Francisco on a whole new light. It's definitely not your typical tourist experience which is exactly why we recommend it! This is definitely another great vantage shot to revamp your IG feed.
6:30 PM: Dinner at The Cheesecake Factory, Union Square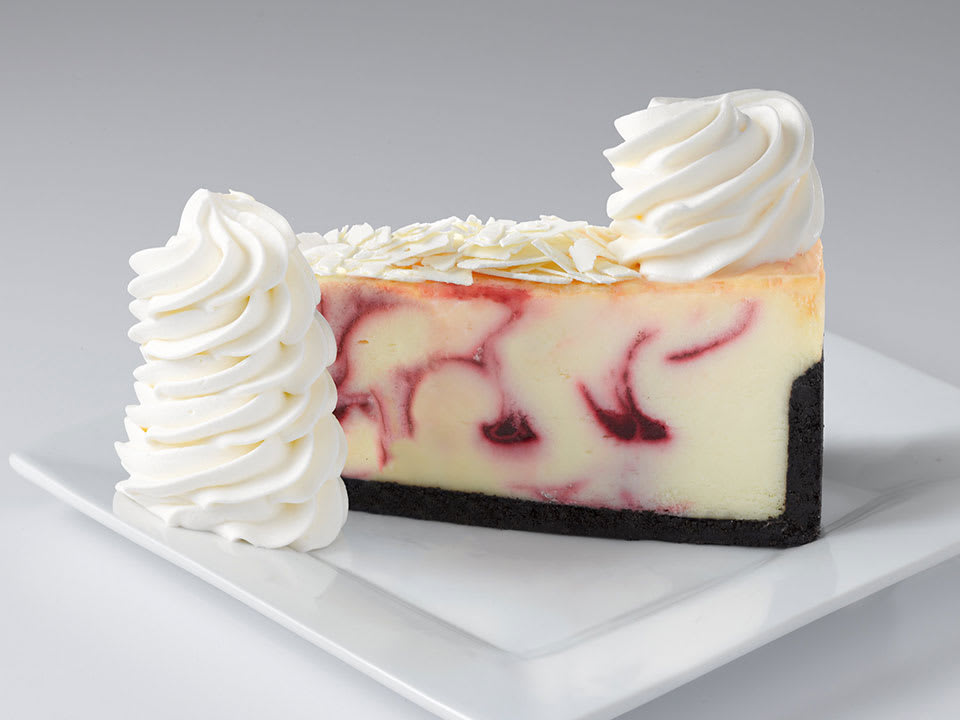 Photo credits: The Cheesecake Factory
Before you check through the stores, let's first appease your hunger with a great American meal at The Cheesecake Factory.
Although we do think it's worth a splurge – especially for your first meal, Union Square has a bunch of cheaper dinner options scattered throughout the area as well. Nevertheless, don't skip out on the Cheesecake Factory's cheesecake though! For dessert or take out, just one bite will get you swooning for seconds!
Day 2
10:00 AM – Hop On/Off Bus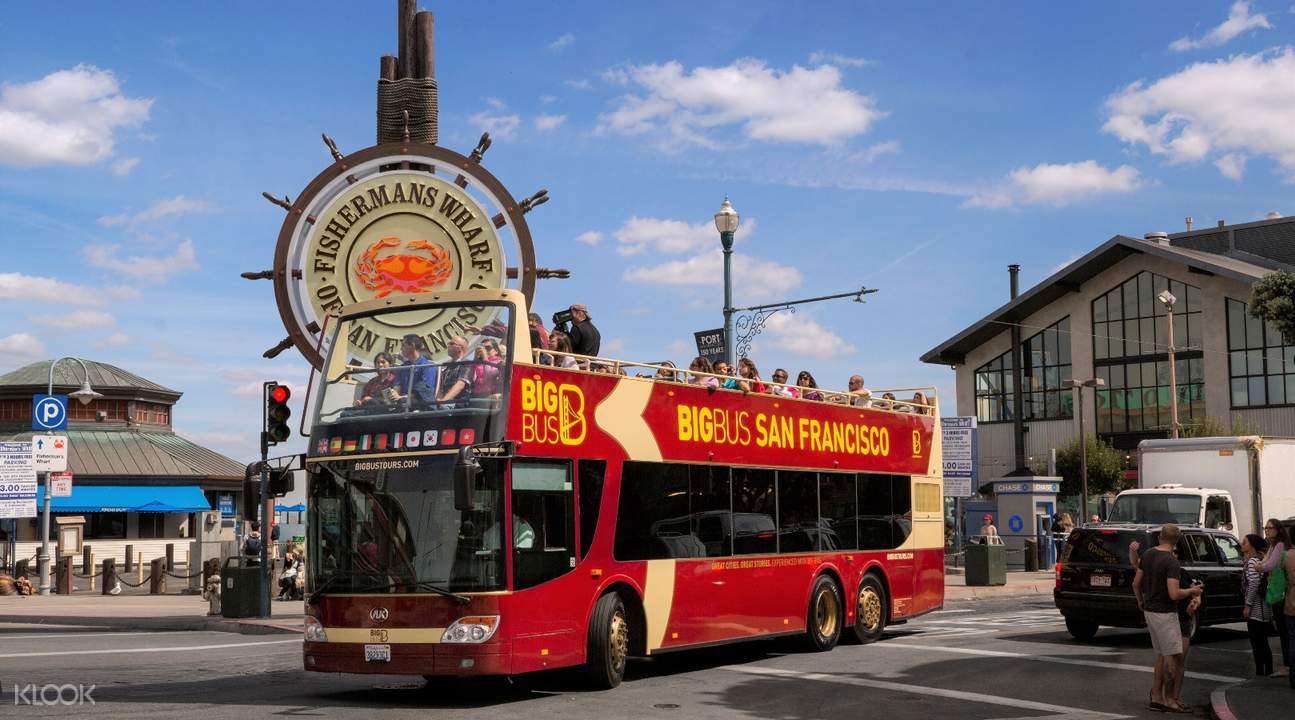 Start off your day with a Hop-On, Hop-Off Big Bus tour of the city! It a great way to get to see the majority of San Francisco in a short amount of time and a fuss-free option to get to one hotspot to another as well. Check out the Big Bus map for the route and stops on your tour today – this will include the Painted Ladies, Palace of Fine Arts, and the Marina to name a few.
Be sure to get some fuel before you hop on the Big Bus tour at Union Square. On a hunt for a classic American breakfast? The hot dog carts in the plaza offer simple meaty delights perfect to start your day!
Cost: $48.25
Klook a Hop-on Hop off Big Bus here!
2:00 PM – Chinatown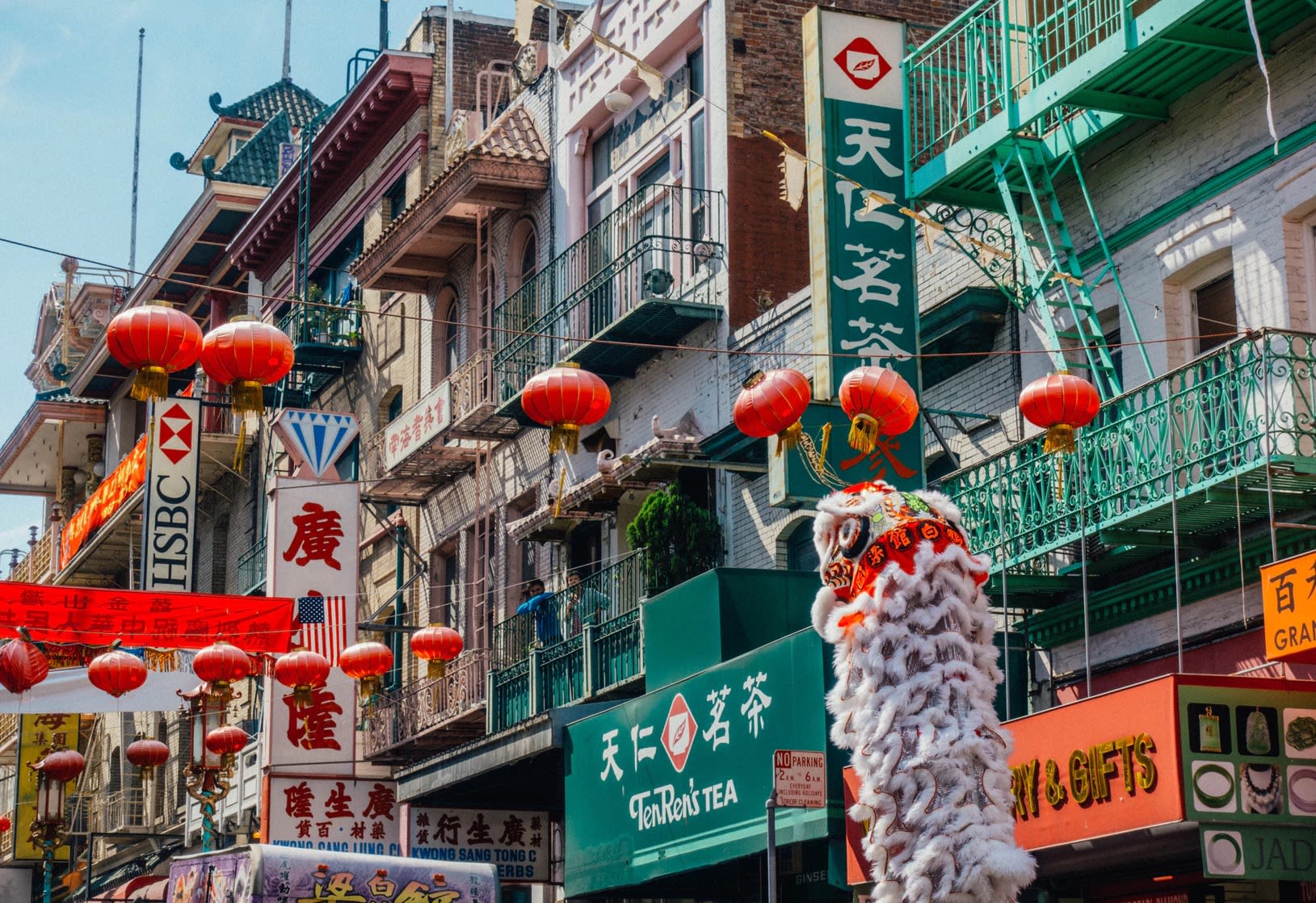 After an entire morning of exploring, hop off the Big Bus tour in Chinatown for an epic foodie adventure!
Chinatown is a favored neighborhood by locals and tourists alike – and we totally understand why! Not only are its streets strewn with a variety of cultural references, we have to give a nod off to its amazing selection of Asian delectables, souvenir shopping and boutiques.
Shopping and dining is also much cheaper in Chinatown so if you're looking for souvenirs to bring home to your family and friends – this is the place to be!
6:00 PM – Dinner at Ferry Building Marketplace
Another one of San Francisco's more popular dining locations, Ferry Building Marketplace houses cafes, restaurants, meat shops, produce and bakeries – all under one roof! No wonder it's a hit with all the locals!
In case your group is split between what to eat – you might want to check out the Ferry Building Marketplace for additional options! We highly recommend the Steamed Chicken Bun at Out the Door, the Oysters and Sardines at Hog Island, and the Empanadas at El Porteno.
Day 3
8:30 AM – Breakfast at Lori's Diner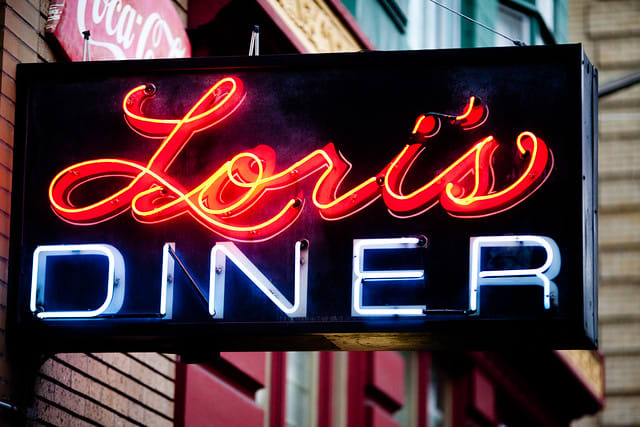 Lori's Diner is a San Francisco staple and here's why. Not only do they've have the good ol' American diner classics like pancakes, fried chicken, and waffles but they're open 24 hours to satisfy your cravings at any hour! This kitschy 50's diner is definitely one to experience during your trip to San Francisco – more than once if you can!
10:00 AM: San Francisco Museum of Modern Art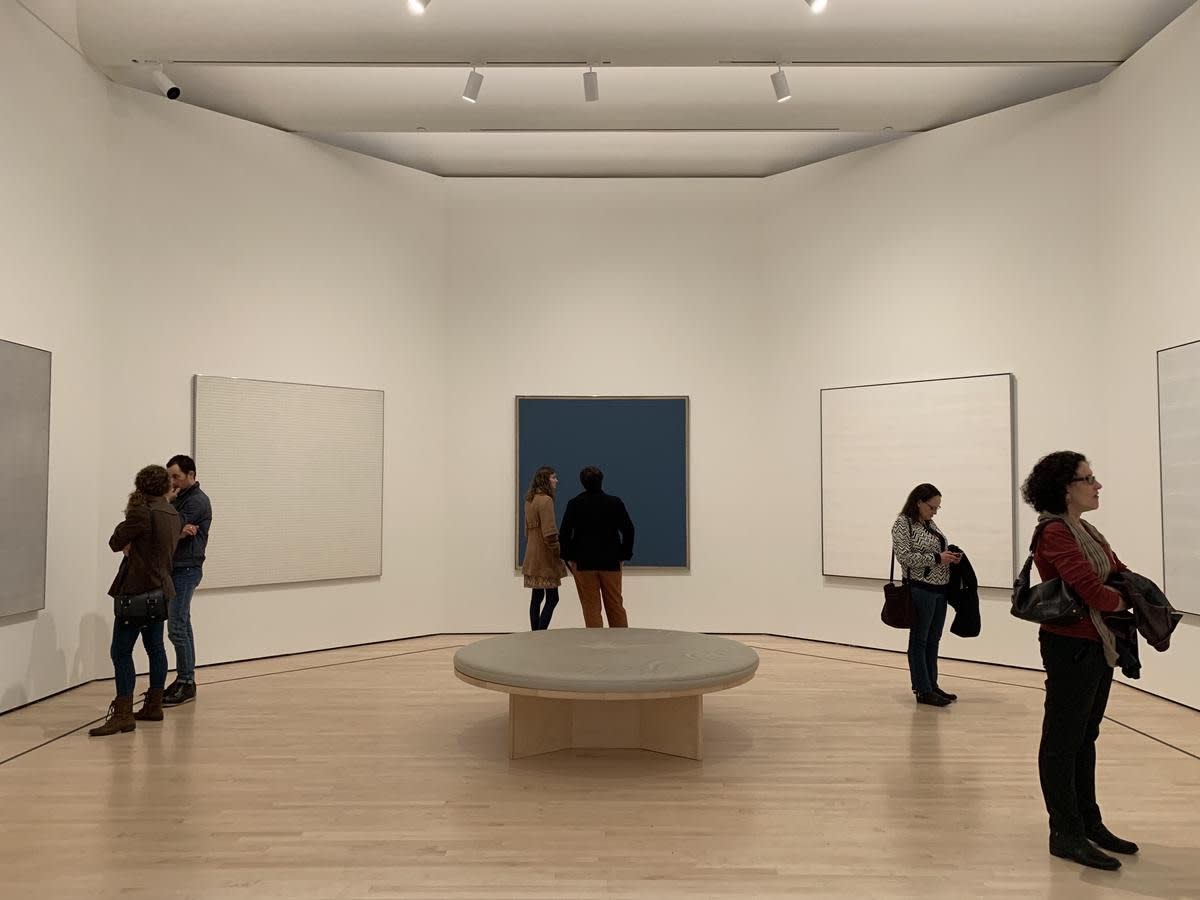 The San Francisco Museum of Modern Art of SFMoMA is a world-class museum housing modern and contemporary works of art. Apart from being the first museum of the West Coast to house an entire collection of 20th century art, it also happens to be one of the largest museums in the country. That said, there's bound to be an exhibit or two that'll spark the interest of everyone in the group!
#Klooktip: If you choose the SF MoMA as an inclusion to your GO San Francisco Card – Explorer Pass, you'll get FREE admission to this world-class museum! Alternatively, you can also purchase your discounted admission tickets on Klook and still save some cash.
Cost: $34.49
Pre-book your San Francisco Museum of Modern Art Ticket on Klook
12:30 PM: Mission District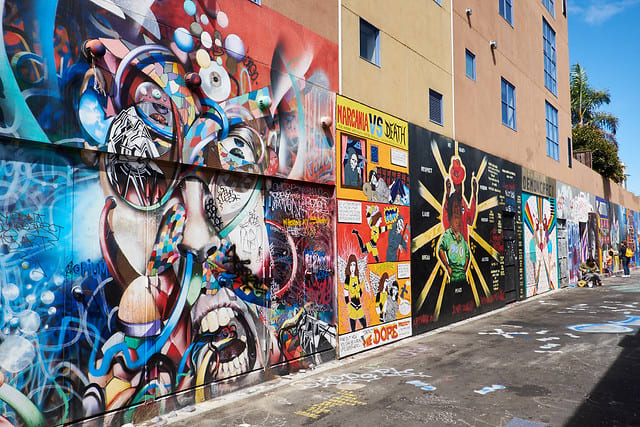 The moment you step foot into Mission, you will notice eye-gasmic street art decorating the streets; seemingly bringing life into the neighborhoods' age-old buildings and landmarks. If you're looking for Instagram-worthy shots, here at Mission, every angle will make the cut.
Make time after to pop into some of Mission's charming boutiques and shops – all of which you won't find anywhere else! Mission is also home to a number of incredible food joints to quench your desire for a hearty meal – such as Yamo, Udupi Palace, or Media Noche.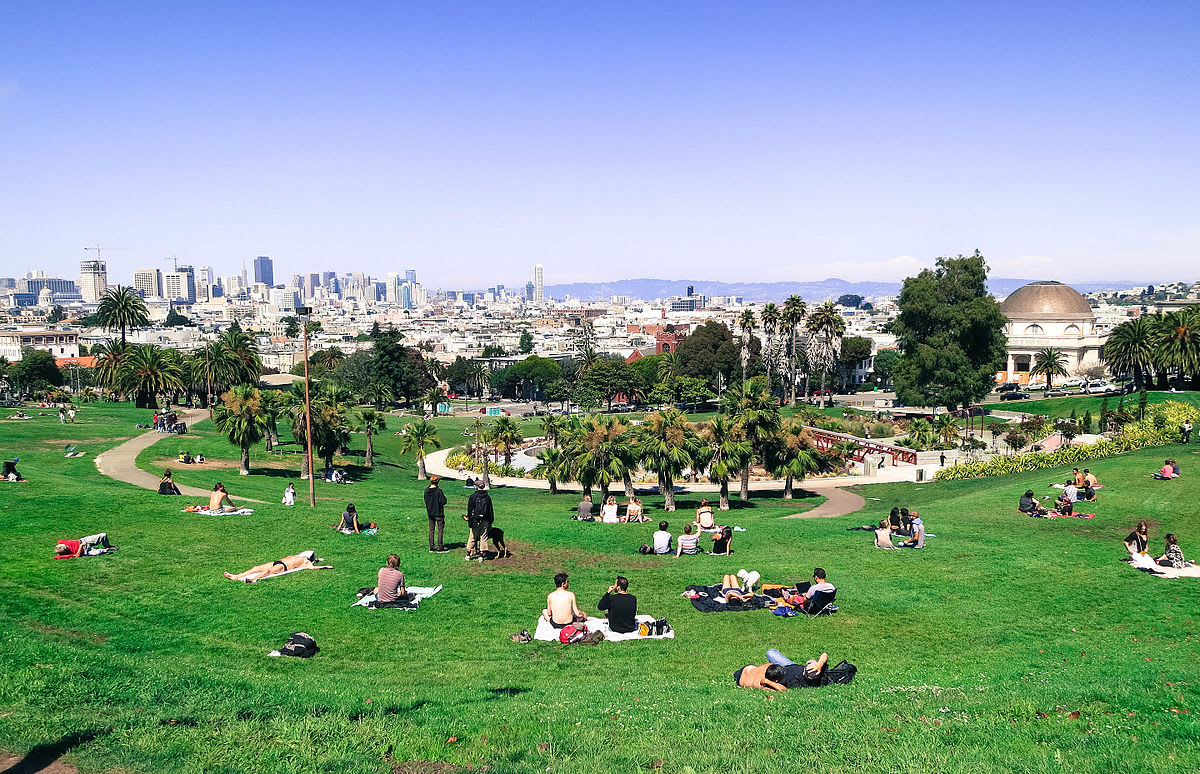 Photo credits: Wikimedia Commons
#Klooktip: Bring your take out from Mission to Dolores Park for a nice sunset picnic. If you're keen to witness and experience the local life, there's no better place to go. Whether it's warm or chilly, you'll find locals gathering here at Mission Dolores Park to enjoy the public space with friends and family.
Day 4
6:00 AM – Breakfast and Coffee at Philz Coffee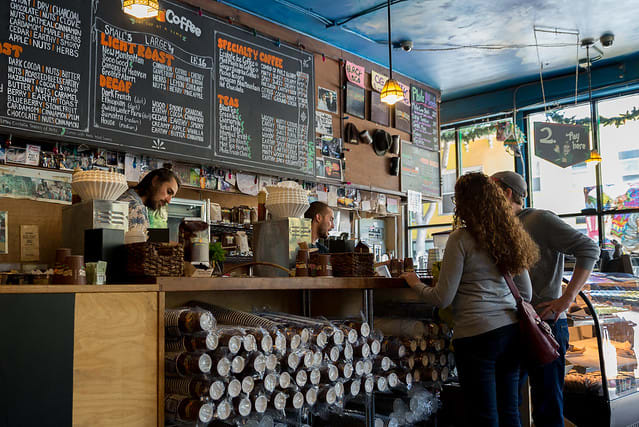 This San Francisco staple is hard to miss! If you're a coffee fan yourself, Philz is one coffee shop you must not miss out on trying. Lucky you, most branches open as early as 5:30AM to serve its loyal customers a delicious cup of joe that many agree trumps any other shops in the business.
Since you're starting your day bright and early, pop into Philz Coffee Shop on the way to Yosemite Day Tour meet up location to get the day started. We highly suggest you get some snacks for the road going and back as well!
6:30 AM – Yosemite Day Tour from San Francisco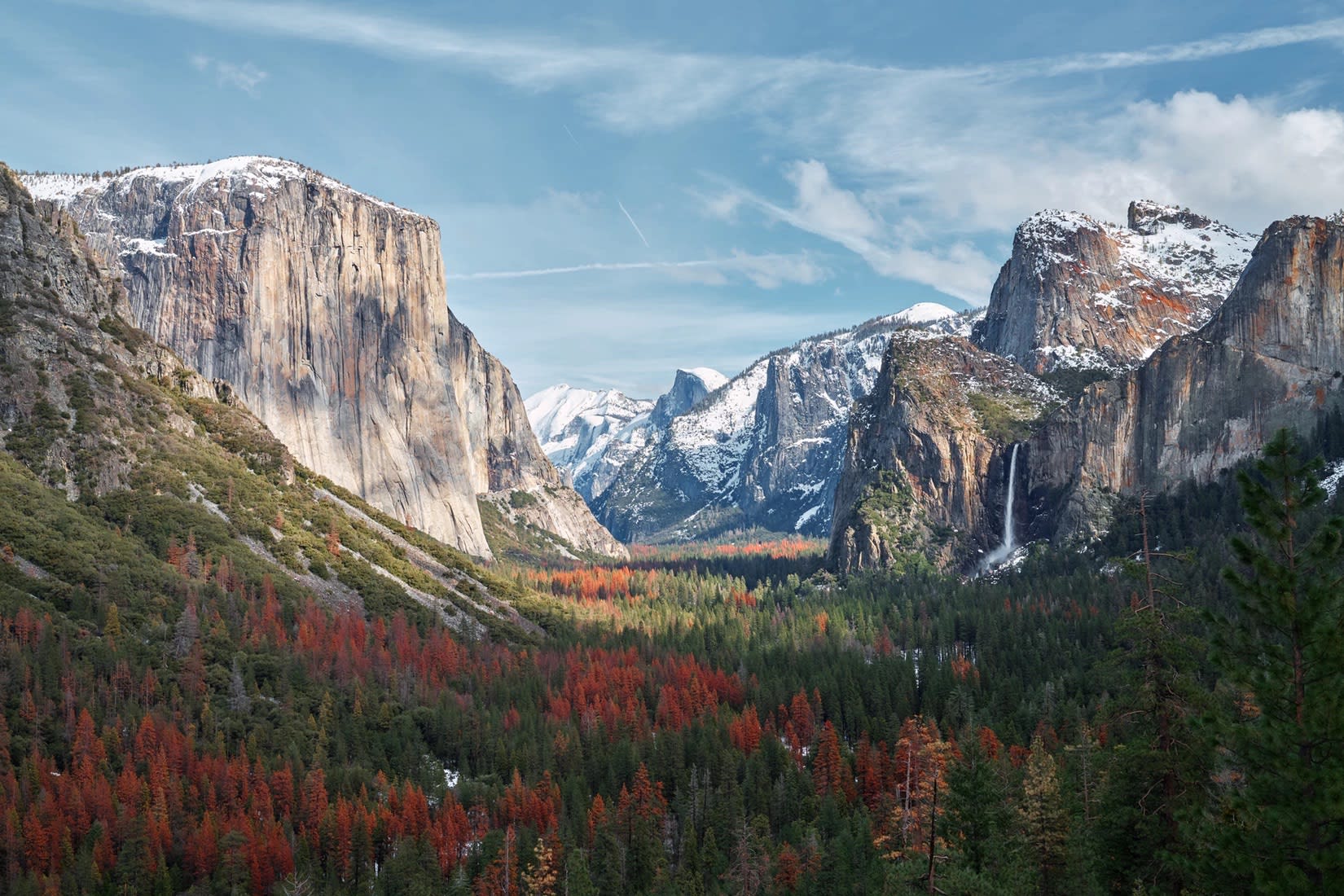 Get ready for a nature-filled day at Yosemite National Park. This national park is often regarded as one of the most beautiful works of nature, and we could not agree more! Despite being a three to four hour drive from the city, we promise you every sight is worth it in the end. On this tour, you'll be guided accordingly by an expert who will show you all of the park's most majestic spots.
Be sure to wear comfortable athletic wear and trekking shoes for the hike. We recommend bringing along a change of clothes, snacks, and a water bottle as well.
*You can choose from two pick up and drop off locations – Union Square and Fisherman's Wharf (specific addresses listed in the activity page)
Cost: $190
Go on a Yosemite Day Tour from San Francisco through Klook
Day 5
11:00 AM – Brunch at Pier 39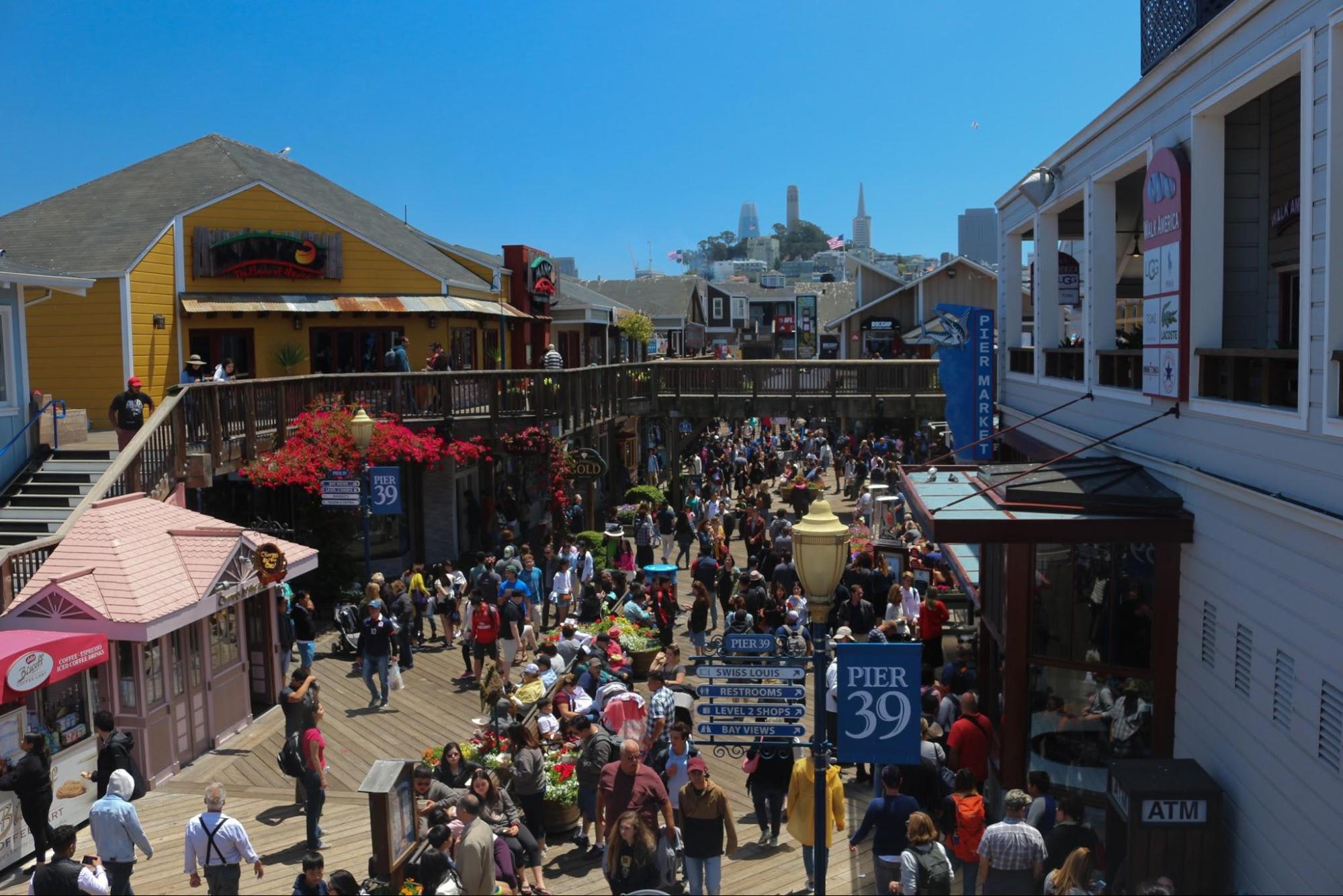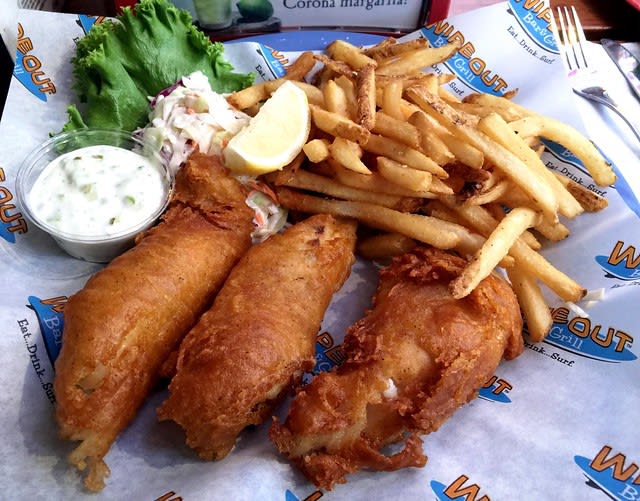 On your last day, check out more original food options at Pier 39. The Wipeout Bar & Grill is a favorite amongst locals and tourists alike, as well as Pier Market and New England Lobster Market & Eatery. You'll find battered fish, salty long fries dashed with sour cream and more iconic American take-outs.
12:30 PM – Fisherman's Wharf and Ghirardelli Square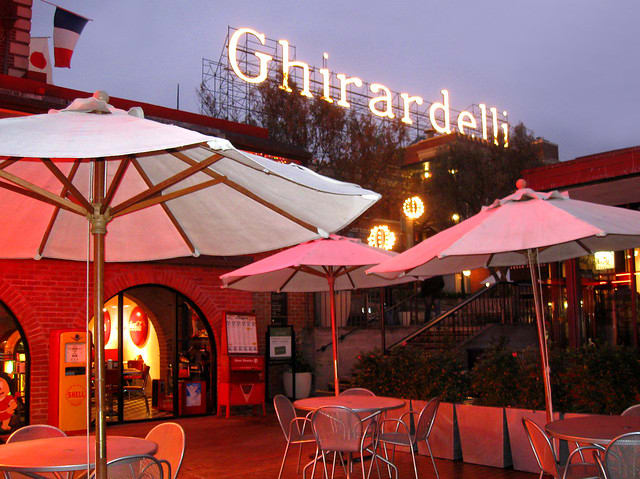 Walk off your hearty meal and head on over to Fisherman's Wharf, a decent 10 minutes walk from Pier 39. Apart from restaurants, you'll also spot a number of novelty stores in the area, plus the famous Ghirardelli store! This is the perfect opportunity to stock up on all those Biscoff Biscuits and Ghirardelli chocolate squares to score extra brownie points with the fam bam back at home.