What to expect at Singapore Comic Con 2019
It's a pop culture extravaganza at Singapore Comic Con 2019! Whether you're a die hard comic fan looking to meet the skilled artists behind illustrations like Frozen, Moana and Batman, a gaming fanatic or just looking for a cool festival to check out over the weekend. Comic Con promises toys, collectibles, comics, Esports and cosplay and even meet and greets all in one space!
Singapore Comic Con 2019
Date: 7-8 December 2019
Address: Marina Bay Sands Expo & Convention Centre Hall A,B,C
Time: 10am to 8pm 
Getting tickets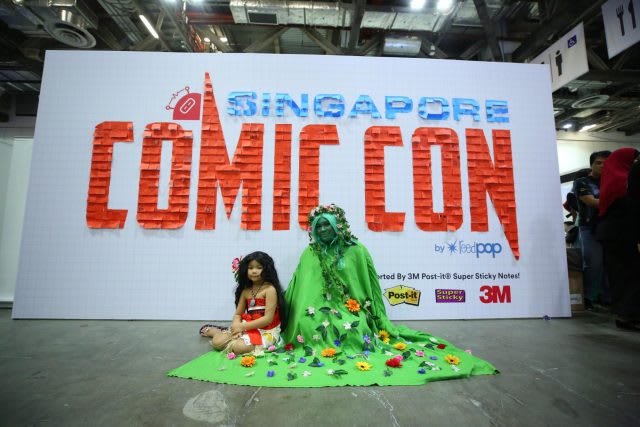 Enjoy an exclusive 2 day pass when you pre-book your tickets on Klook! These grant you entry (and re-entry) to BOTH days, giving you MAXIMUM exposure to all things pop culture. Trust us, you'll definitely need the 2 day pass after checking out the lineup below.
Pre-book your EXCLUSIVE Singapore Comic Con 2 Day Pass on Klook 
You can also pair your entrance ticket with an additional SGCC Early Entry Pass to grant you admission 30 minutes BEFORE the grounds are open to everyone. Gather 5 of your best squadmates and enjoy a $16 discount with the Geek-Squad group discount tickets or bring your bae and save $2 with the Couple ticket! 
Singapore Comic Con Main Stage Programme
Day 1

1230 – 1330

Spotlight on

Andy Kubert

1330 – 1430

X Marks the spot:

Whilce Portacio

live drawing demo

14:30 – 15:30

Electone meets Brass ft

Samsudin Ng, Brass Nation

16:30 – 17:30

Sword Art Online creators Q&A panel ft

Reiki Kawahara, abec

18:30 – 19:30

Spotlight on the creators of The Assassin ft

Koh Hong Teng, Mickey Lin
Day 2

12:30 – 13:30

Spotlight on

Jock

14:30 – 15:30

I Want to make Toys – How ah? Ft

Tara McPherson, Jason Freeny, Jonathan Cathey, Daniel Yu

15:30 – 16:30

Electone Duet ft

Lim Han Quan, Samsudin Ng 

16:30 – 18:30

SGCC 2019 Championships of Cosplay

18:30 – 19:30

Stan the Man Art Jam ft

David Mack, Jim Mahfood, Peach Momoko
Singapore Comic Con Creative Stage Programme
Day 1

1330 – 1430

Cosplay Photography vs Reality ft

Jin BehindInfinity

14:30 – 15:30

Design in comics with

Greg Capullo

1530 – 1630

Sculpting a business from scratch ft

Adeeb Md

16:30 – 17:30

WTF: What's The Format? Writing for Different Formats: From Prose to Comics to TV ft

Mickey Lin

1730 – 1830

Your Digital Canvas – Drawing Step-by-Step ft

Rachta Lin

18:30 – 19:30

Storytelling and Creating Comics ft

David Mack
Day 2

12:30 – 13:30

What publishers want ft

Kevin Hamric (Viz media), Chong Lingying (Asiapac books), Shogakukan, Vividthree + Darkbox Studio

1330 – 1430

Words to Pictures with

Donny Cates

1430-1530

Self-Publishing 101: From Your Idea to Their Long Boxes ft

Rolling Ronins

15:30 – 16:30

Making It Happen – The Sacred Guardian Singa Journey ft

Founders of TokuAsia Basil Yeo, Aydeel Djoeharie and Gan Meng Yeow 

16:30 – 17:30

Start Ambitious ft

Michael Sng

17:30 – 18:30

How to cash in on your hobbies ft

Mufizal Mokhtar

18:30 – 19:30

Pitch it right! Ft

John Layman
1. Rub shoulders with renowned artists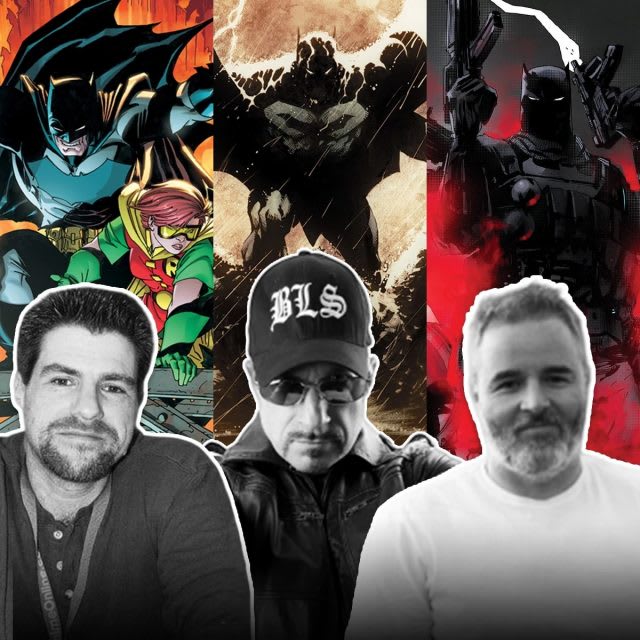 Fans are in for a HUGE treat this year! The lineup includes legendary Batman artists Andy Kubert, Greg Capullo and Jock to celebrate Batman's 80th anniversary. 
Apart from his artwork in graphic novel titles, Wolverine and the award-winning Batman: The Black Mirror series, Jock has also produced key art concept designs and promotional imagery for films including Iron Man 3, The Dark Knight Trilogy, Dredd and Star Wars : Episode VII!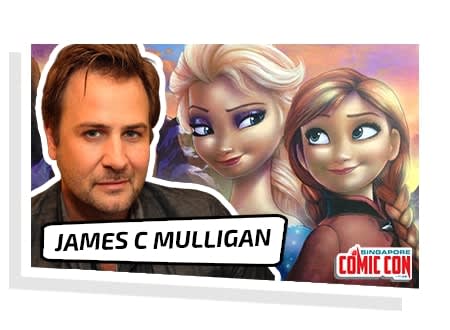 James C Mulligan, the artist behind Frozen and Moana, will also be back this year! If his artwork is good enough to be displayed in the home of Johnny Depp, you definitely wouldn't want to miss it.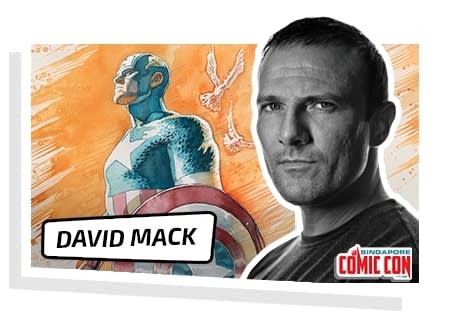 David Mack, Emmy nominee and New York Times Best Selling author and artist of KABUKI is another top artist you can't miss out on. His artwork has graced the opening titles of Netflix TV Series Jessica Jones and Captain America:The Winter Soldier. 
2. Gamers galore!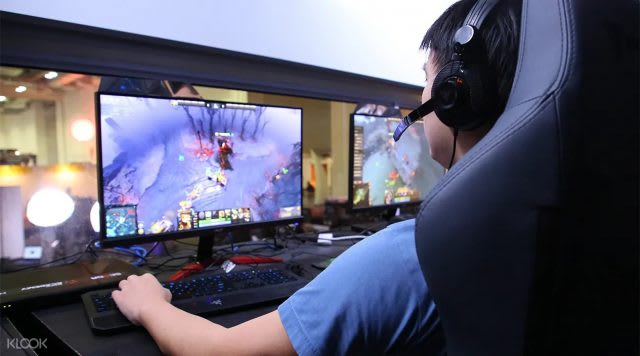 Gamers unite at the Good Game Experience area! Gaming fans can witness the finals of the PVP Community Leagues featuring Mobile Legends : Bang Bang and DOTA 2! If you prefer the old school tabletop experience, you won't be left out. 
Explore miniature tablescapes and battlefields laden with a myriad of terrains. Enact battles between opposing forces including battles from A Song of Ice and Fire Miniatures Game.
3. Take home collectibles and EXCLUSIVE merch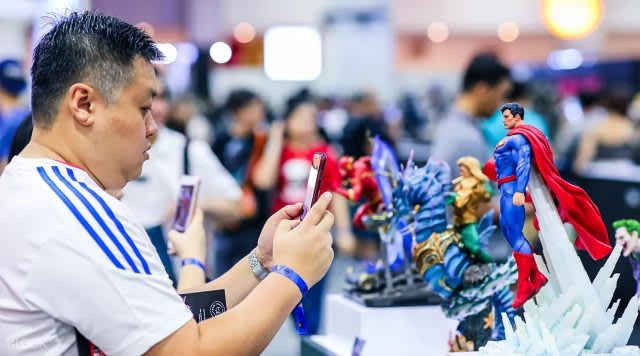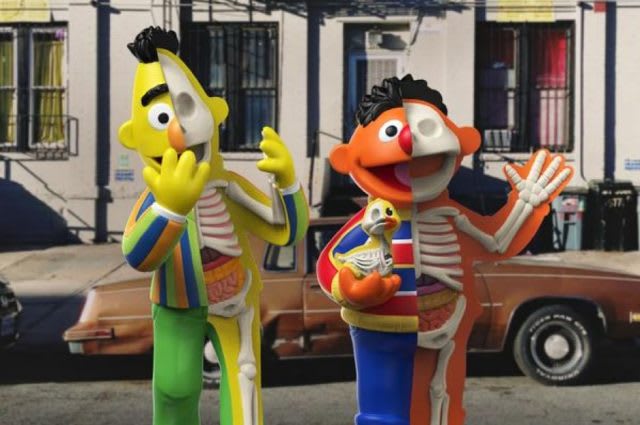 All of us who grew up watching characters Big Bird, Elmo and Cookie Monster can look forward to Mighty Jaxx's exciting collaboration with iconic children's show Sesame Street. There will be 6 fan favourite characters and 4 hidden variants, packed randomly into a mystery box! There will also be a special edition 4-inch Elmo and XXRAY Plus Cookie Monster. 
4. It's a giant costume party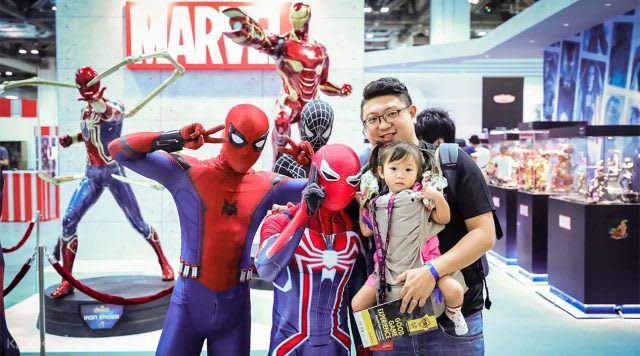 At the Championships of Cosplay, feast your eyes on the best of the best in Singapore's cosplay scene. Come dressed as your best because the ultimate champion will win a fully sponsored trip to represent SGCC in the grand finals of the Chicago Comic and Entertainment Expo in 2020! 
Iconic cosplayers Astarohime and Jin (behindinfinity) are definitely no strangers to those in the scene. Gaze upon their jaw-dropping costumes as they make their appearance at SGCC! 
5. Gotta Catch Em' All!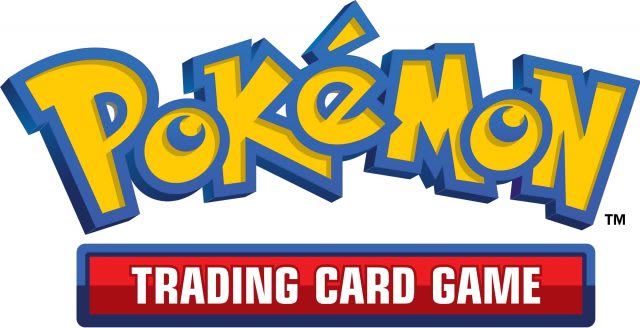 #PlayPokémon Trading Card Game and Video Game Tournament from the official Pokémon Championship series will be making its first appearance ever at SGCC this year. If you're a hardcore fan, you'll definitely want to take part in the Comic Con Pokémon Championship Series Special Event featuring standard format Pokémon Trading CardGame and Pokémon Ultra Sun & Ultra Moon on Nintendo 3DS.
You stand to win not just prizes but also a fast track invitation to the prestigious Pokémon World Championships. All you need to do is earn up to 200 Championship Points at this event!
6. See one of a kind pieces at Artist Alley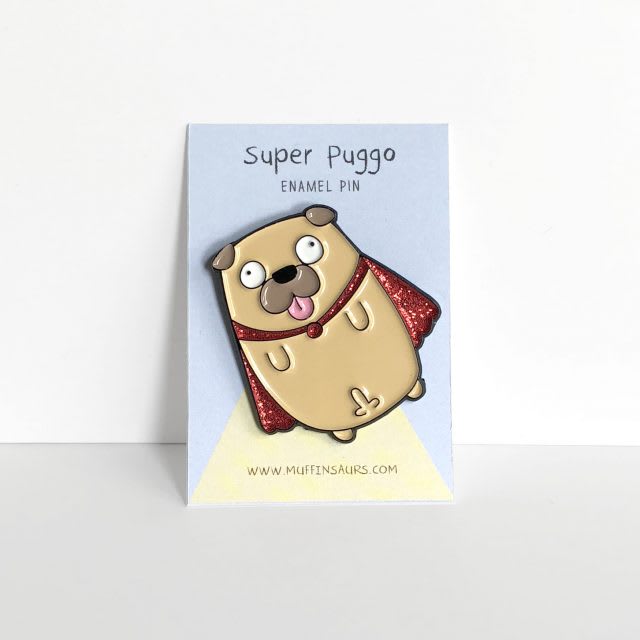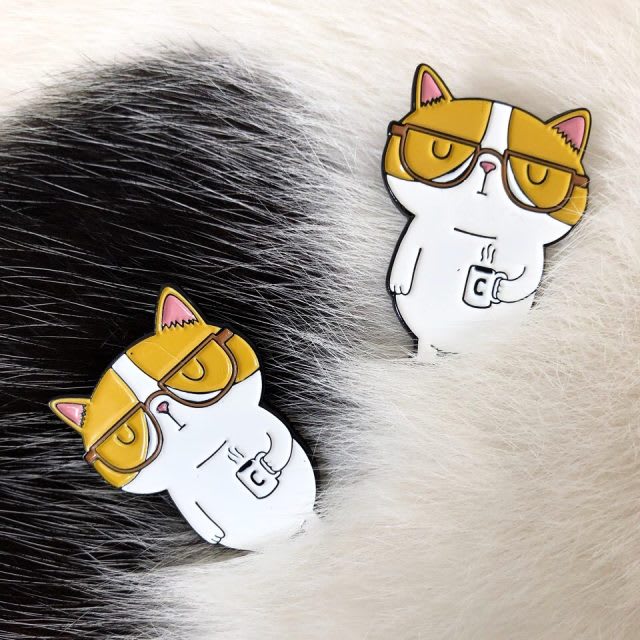 Take a walk down Artist Alley and you'll be greeted by unique creations, an eclectic collection of sketches, toys and one of a kind commissioned art pieces on display. Take a peep into the minds of these artists and get inspired by their creations! You can even choose to purchase trinkets to immortalise your visit.  
Enjoy savings on your Comic Con experience!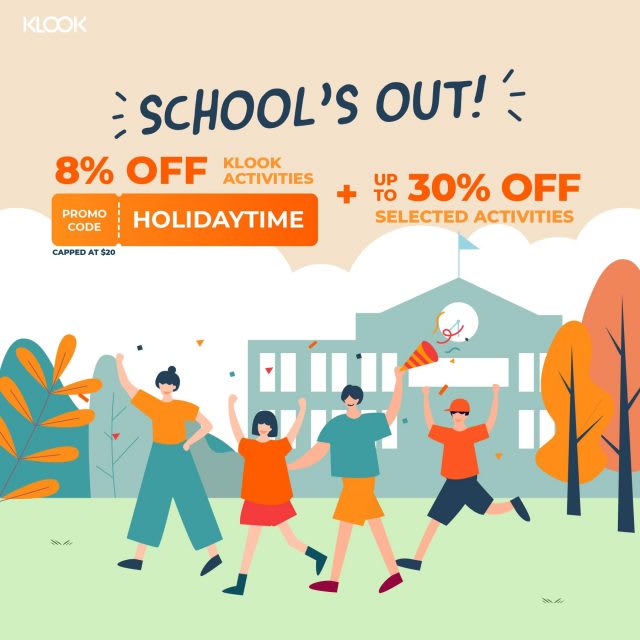 Enjoy 8% off (capped at $20) when you key in the promo code "HOLIDAYTIME", promo valid till 28 November 2019, terms and conditions apply.