Maximising Your Time in Hong Kong
Hong Kong is a vivid city renowned for its spectacular skylines, scenic views and delicious cuisine. From chowing down on dim sum to hitting the shops and strolling under the neon-lit streets, a 48-hour trip to Hong Kong thrills the senses. To help you max-out your next trip, we've put together this guide to Hong Kong.
1. Unlimited Hop-On Hop-Off Sightseeing Tours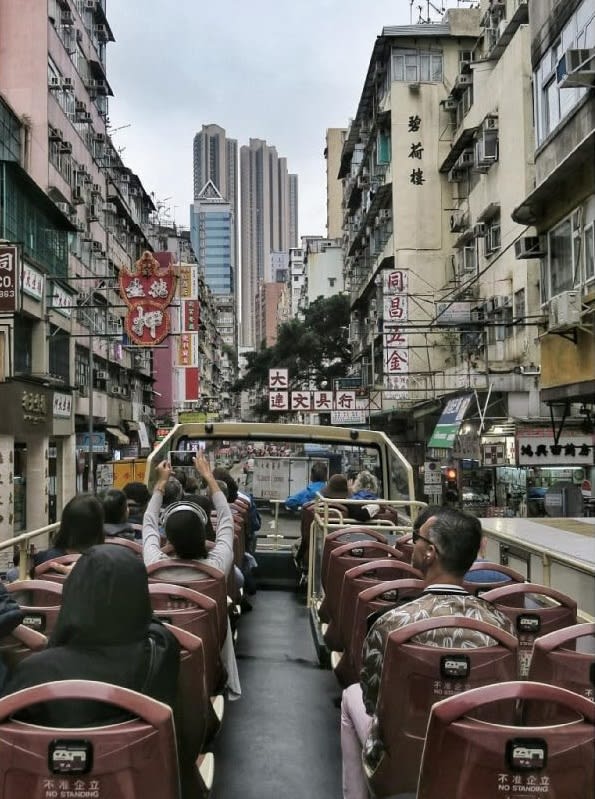 Photo credit: @brian.is.igi49 on Instagram
The most efficient way to hit Hong Kong's major landmarks is to join a hop-on hop-off bus tour. It's the perfect way to start your time in Hong Kong, ticking off all of the city's most famous landmarks in one trip.
Head up to the roof deck for Instagrammable views of Hong Kong Island, Stanley and Kowloon. Book a premium or deluxe tour to tag on a Peak Tram pass and, with the deluxe tour, a luxury boat cruise around Victoria Harbour. Maximise your Hong Kong experience by plugging in your headphones for the multilingual commentary.
Klook a Hong kong big bus unlimited hop-on hop-off sightseeing tours here!
2. Hong Kong Helicopter Tour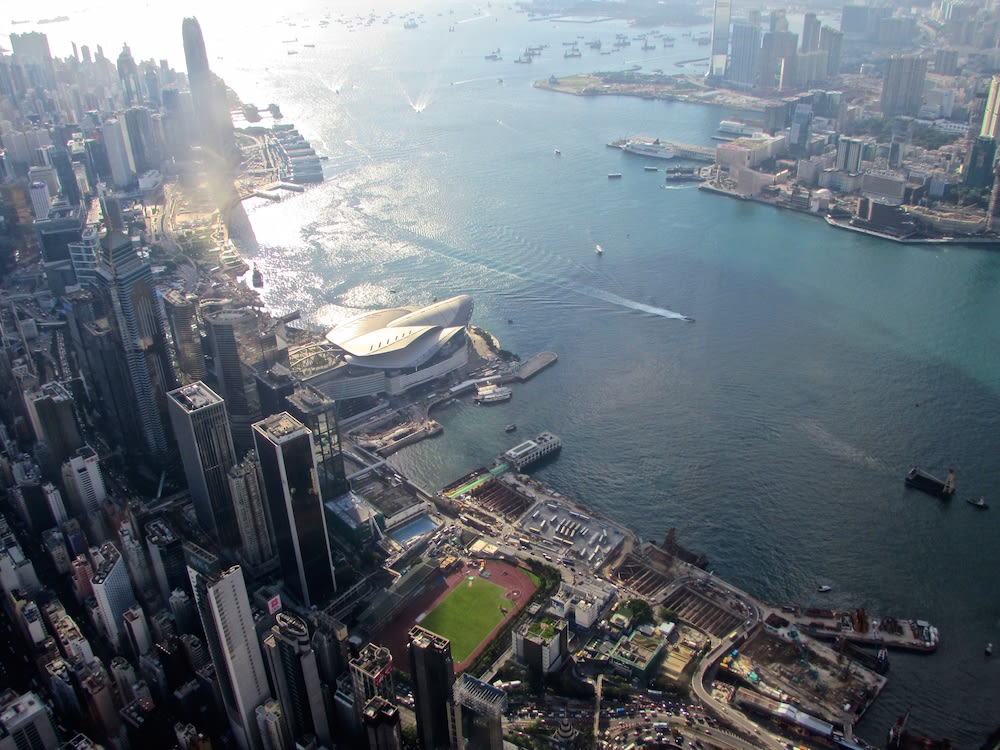 If you're pushed for time, soar over the mountains and neighbourhoods in Hong Kong with a Hong Kong helicopter tour.
See popular Victoria Harbour skyline and the Big Buddha from the sky. It's an unforgettable trip, and it'll really maximise your Hong Kong experience. Plus, you pick your own route, so you visit the attractions you want to see on your very own Hong Kong tour.
Klook a Hong kong HELICOPTOR tour here!
3. Peak Tram Fast-Track Combo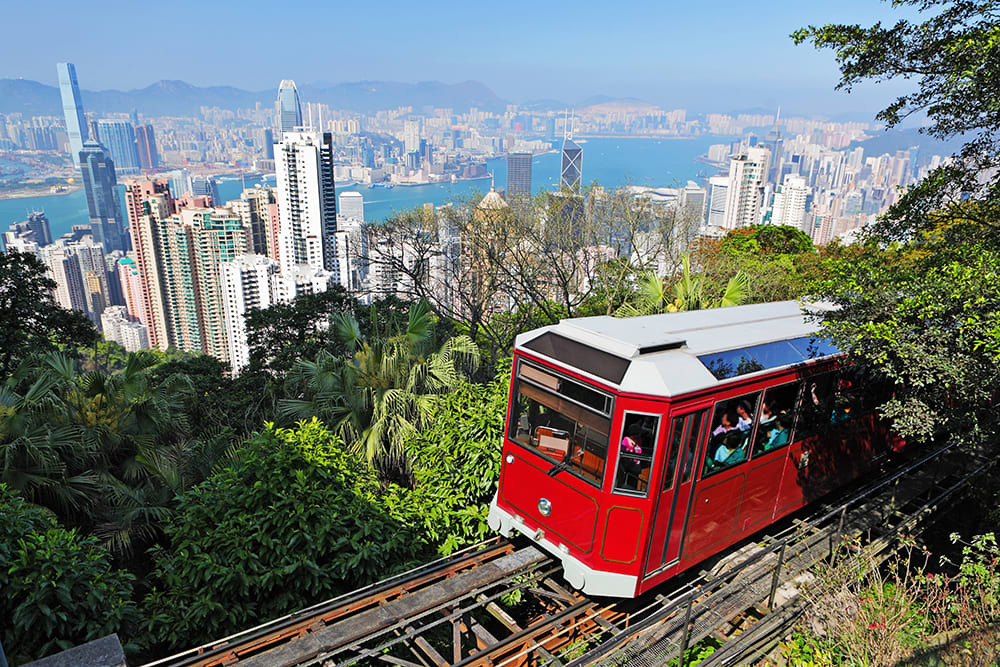 The Peak Tram takes you to the summit of The Peak in style. Once you reach Sky Terrace 428, enjoy a 360-degree panoramic view of Hong Kong's skyline.
It's also a hassle-free way to get into the hottest attractions in Hong Kong because with a Peak Tram Combo ticket, you also enjoy exclusive discounts at Madame Tussauds.
Plus, with this pass, your guide will whisk you past the long queues, so maximise your time at the attraction. The queues here get really long, so skipping them is a cool treat!
Klook a peak tram combo tour here!
Discover Hong Kong's living culture
4. Hello Hong Kong Walking Tour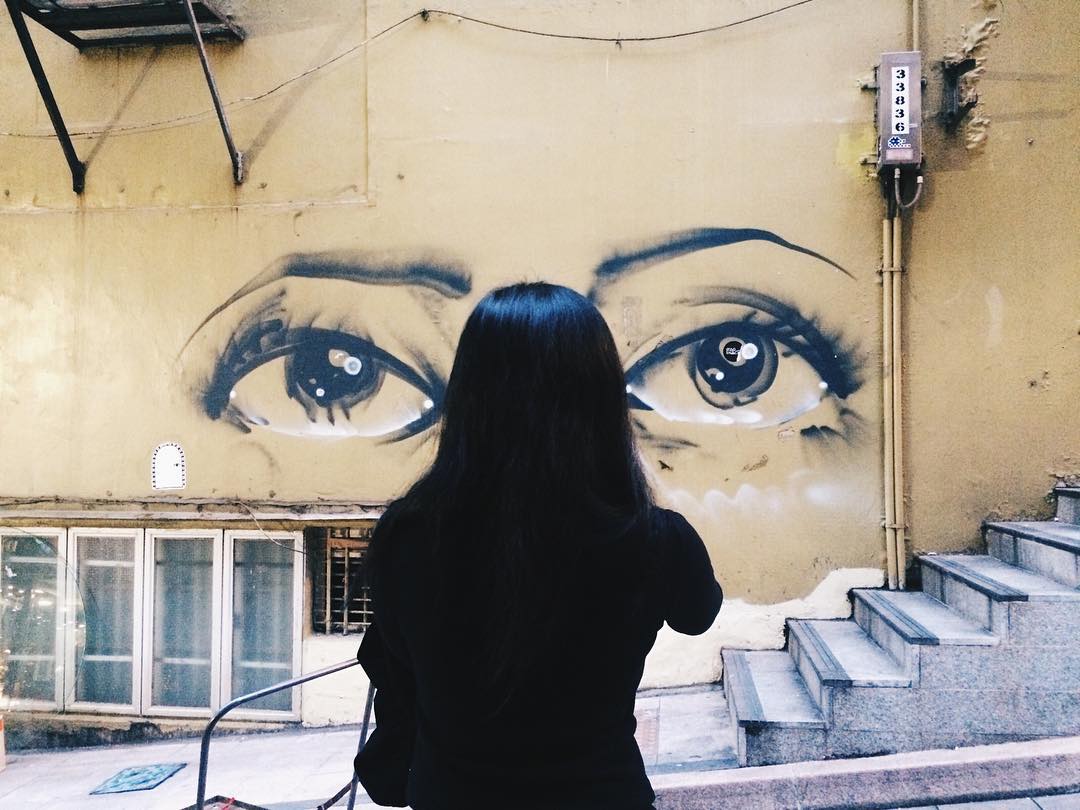 Photo credit: @araneversettles on Instagram
Hong Kong has a rich, eclectic architectural heritage. Grand colonial buildings stand next to glittering skyscrapers in the heart of the city, while the trendy neighbourhood of Sheung Wan pops hip boutiques yards from ancient Chinese temples.
On this morning tour recommended by the Hong Kong Tourism Board, you'll hear local stories and anecdotes from your tour guide, who'll take you way deeper than the guidebooks.
Your tour finishes just before lunch, so after you've discovered Hong Kong's architectural heritage, head to Amber Coffee Brewery and order up coffees and snacks from award-winning barista Dawn Chan. It's the perfect spot to share stories and rest your legs.
Klook a peak tram combo tour here!
5. Hong Kong Market-Hopping Tour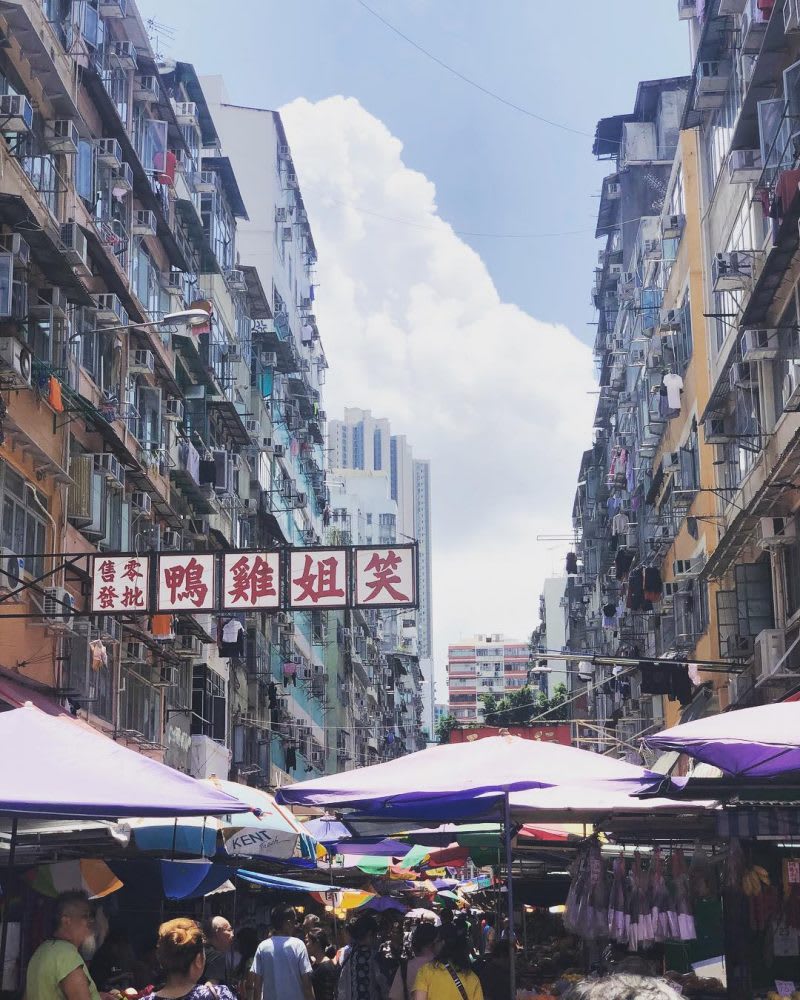 Photo credit: @malu_aug9 on Instagram
Once you've finished your coffee, it's off to Hong Kong's bustling markets. From 2pm, explore three of the best markets, taking time to soak up the atmosphere.
This walking tour takes in Fa Yuen Street Market, either Mong Kok Flower Market or the Goldfish Market and either Jade Market or Sham Shui Po. Hong Kong shopping is the best in Asia and, no matter which markets you visit, you'll have plenty of time to haggle for some great souvenirs.
You'll also discover some of Hong Kong's best foods in these markets – its definitely the best place to try the local snacks. If you're wondering what to eat in Hong Kong, then you'll have an authentic experience at Fei Jie Snacks Shop on Dundas Street – they serve the finest octopus tentacles in Hong Kong!
Klook a Hong kong market hopping tour here!
6. Discover the story of Hong Kong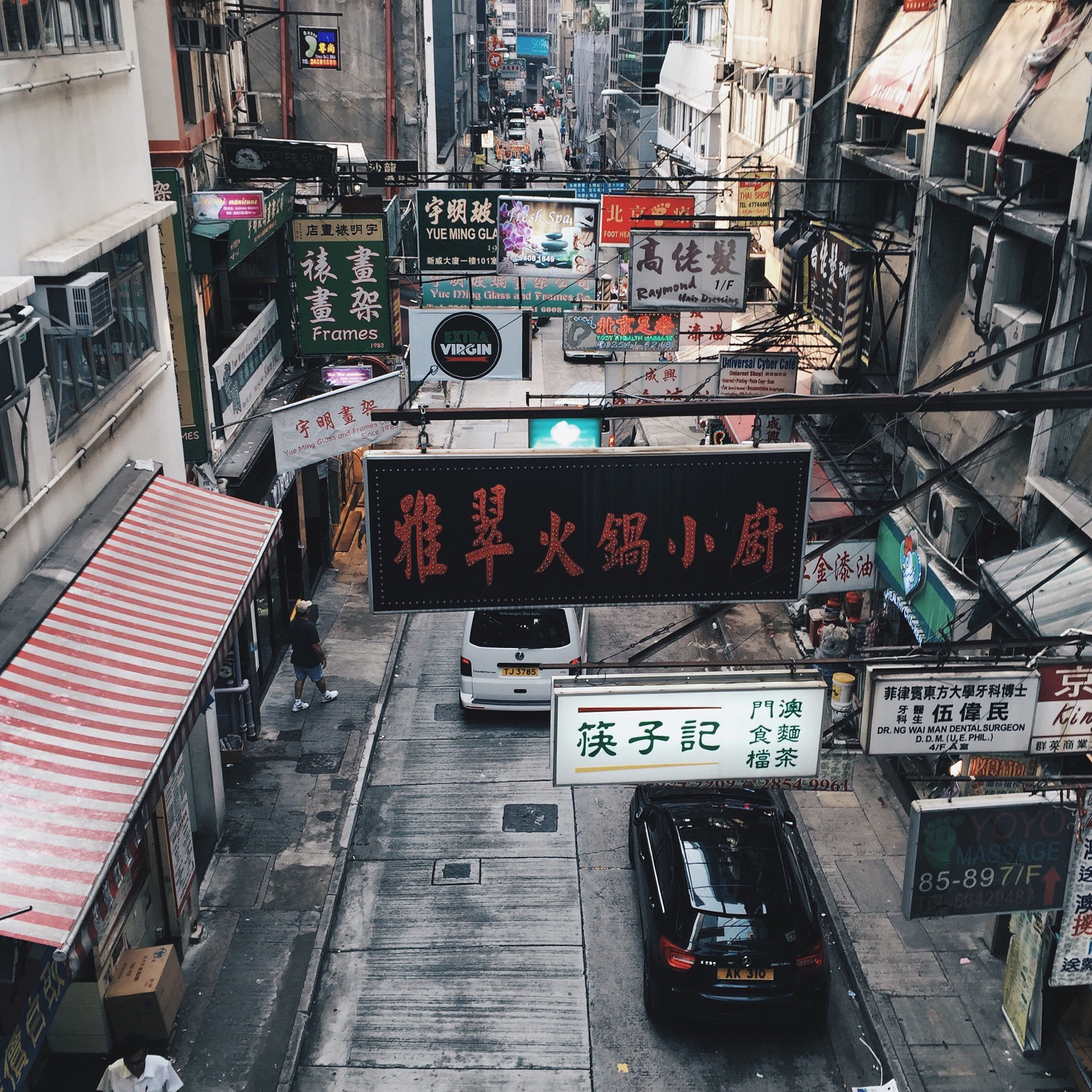 Alternatively, enjoy a unique Sham Shui Po tour. Here, your friendly guide will share stories about the real Hong Kong, the lifestyle, dreams and daily concerns of local people.
As well as helping you discover one of Hong Kong's bustling neighbourhoods, this tour takes you behind the city's hottest new headlines and busts a few myths. You could sneak in a tour the quirky flea market and hear stories about Hong Kong's biggest open-air bazaar, too.
Klook a private sham shui po tour here!
Admiring Hong Kong's arty side 
7. Central Gallery Half Day Tour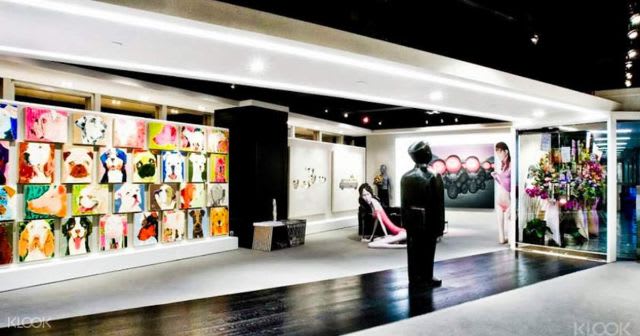 There are more than 200 art galleries in Hong Kong, but this half day tour hand picks the best and serves them up with a knowledgeable guide – perfect if you're only in town for 48 hours.
On this 11am tour, journey through Hong Kong's art world, visiting up-and-coming artists and delving into traditional established greats. Choose to tour either the SoHo Gallery or the Pedder Building Gallery (which is also one of the last colonial era buildings in the city). During Art Month in March, the Pedder Building Gallery also hosts immersive gallery tours.
Klook a central gallery half day tour here!
8. SoHo Street Art Half Day Tour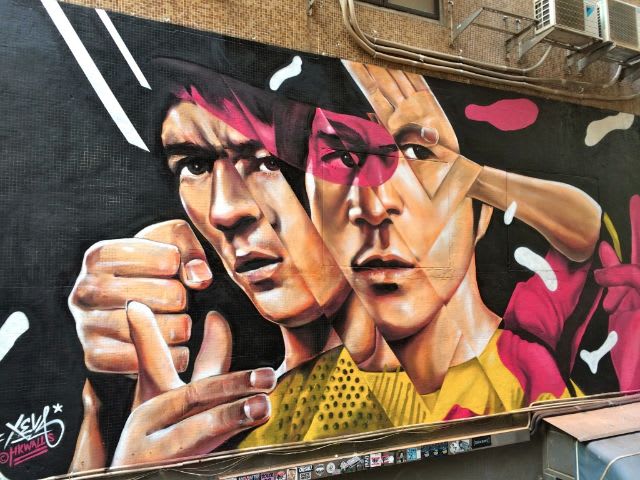 Take an afternoon adventure filled with art as you explore the popular SoHo district on the "Eat Pray Art" Immersion Walk. Here, you'll see fabulous pieces of art from famous talents in three galleries and learn about the inspiration behind their creation.
Your knowledgeable guide will dive deep into hidden SoHo, sharing secret pieces of art in the city's lesser-known corners. Suitable for both enthusiasts and newbies, this walking tour gives you a great appreciation for the unique art that decorates Hong Kong's streets. At the end of the tour, you'll feel like you've experienced Hong Kong like a local!
As Hong Kong's entertainment centre, SoHo is home to a number of fine eateries. If you're on the lookout for some traditional food, head to Ding Dim 1968 on Wyndham Street. One of Hong Kong's long-standing establishments, it's the place to go for dim sum, siu mai and marinated pork buns.
Klook a central gallery half day tour here!
9. Chinese painting class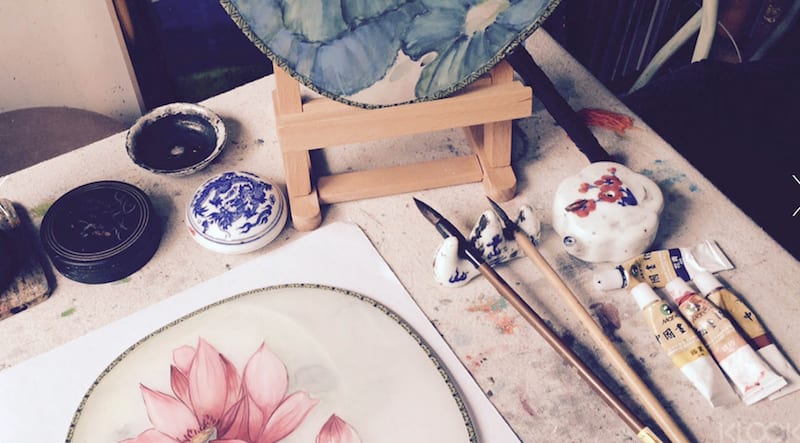 A trip to Hong Kong needn't just be about seeing the art, you can really get under its skin and learn its traditions and contrasts with the Western world. Guided by a professional, in this Chinese painting class, you'll experiment with different tools and styles to create your own piece of art to take home with you.
The class is great for helping you gain a deeper insight into Chinese culture. An expert will show you how to use Chinese paint brushes and rice paper. They will also introduce you to traditional Chinese painting themes of bamboo, flowers and fish.
Klook a CHINESE PAINTING CLASS here!
Experience the great outdoors
10. Tai O Sea Kayaking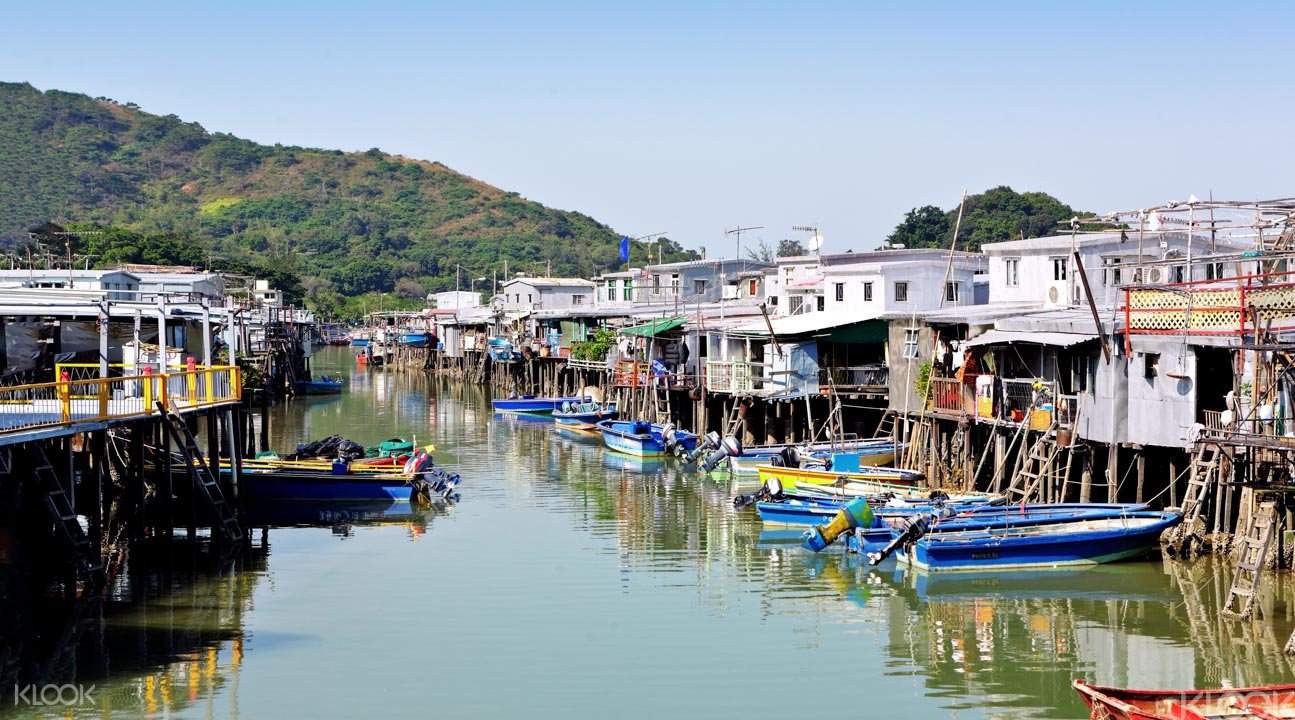 After an early rise, paddle through this ancient fishing village and discover 'the Venice of the East'. Exploring the village by kayak adds a unique dimension, allowing you to see islands of bygone pirate days before you head to Lantau Island Country Park to see the pink dolphins.
You'll finish your kayaking adventure with a short hike to a beautiful waterfall for a picturesque lunch. It's the ideal morning activity and the best way to start your day of adventure.
Klook a TAI O SEA KAYAKING here!
11. Night Paddle at Cheung Chau Island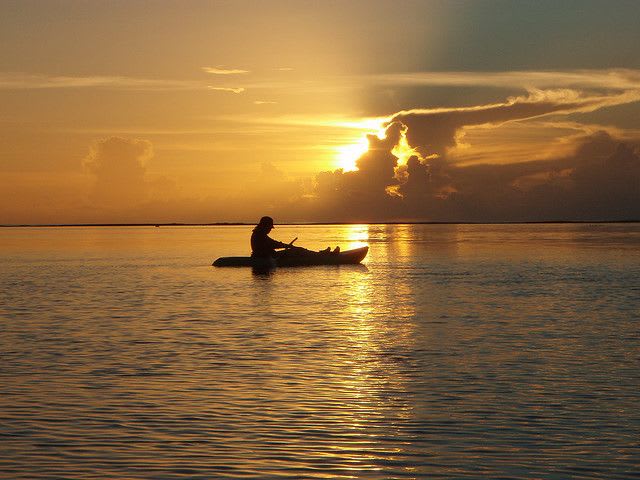 To make the most of your 48 hours in Hong Kong, you should enjoy the great outdoors both day and night. A night paddle at Cheung Chau Island is something you won't forget in a hurry. The distant lights of Hong Kong framed by stars is one thing, but the bioluminescent algae lighting up the sea below you is truly magical.
After the tour, drop by Cheung Chau's famous night market and pick up some of the island's iconic buns, seafood and cold drinks – the cheung fun rice rolls are epic!
Klook a night paddle at cheung chau island here!
12. Dragon's Back Trail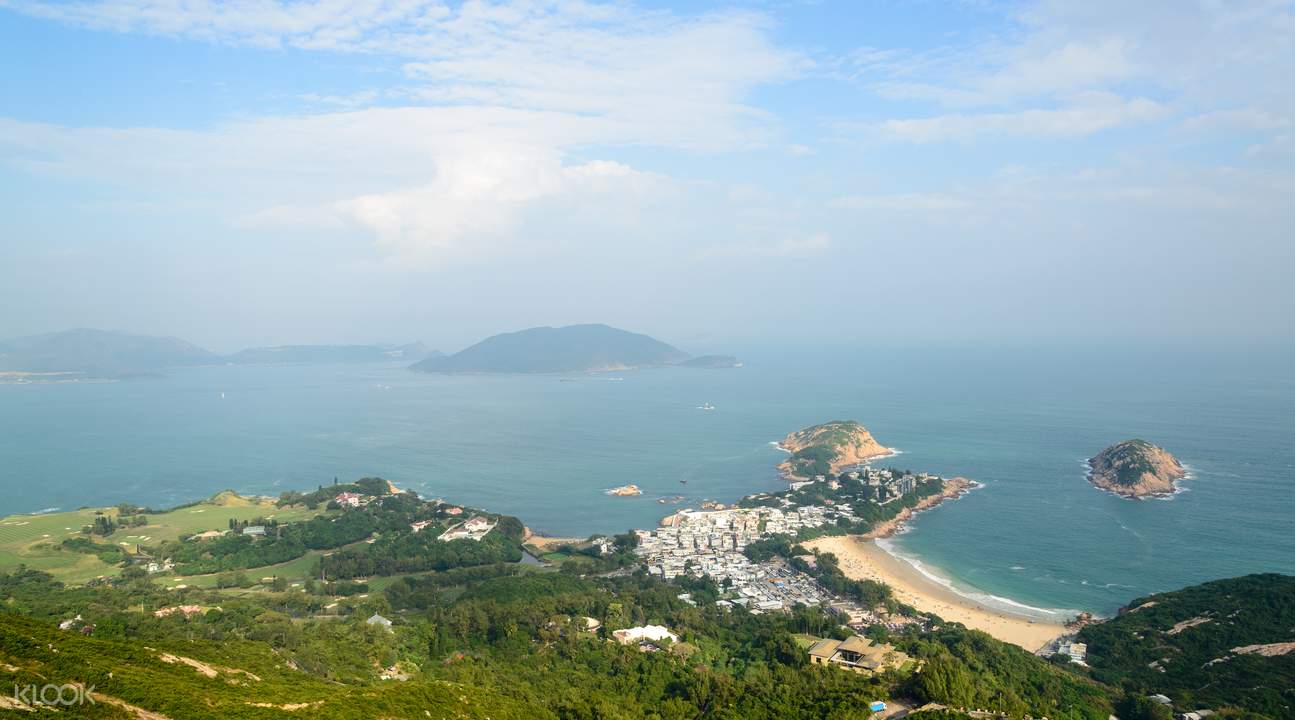 If you prefer staying on land, head up to the Dragon's Back Trail. Not many people would suspect Hong Kong's urban jungle to be surrounded by greenery, hills and hiking trails, so you've got to see it to believe it! Just a stone's throw from the city, you can access spectacular views of Hong Kong, the mountains and the coastline, and enjoy a trek down to the white sands of Tai Long Bay, where you'll be rewarded with white sands and a dip in the ocean.
The peaks of the trail resemble the undulating backbone of a Dragon – hence where the famous trail got its name. And if you're all about the big names, Dragon's Back was also named by Time Magazine as Asia's best urban hike. So if you've only got 48 hours to maximise you trip in Hong Kong, add this one to your checklist – it's within a 30-minute MRT and bus ride out for the city centre.
Klook a DRAGON'S BACK TRIAL here!
Maximise your trip to Hong Kong
Visiting Hong Kong for 48 hours is a whirlwind experience. You might be up for top tourist attractions, immersive cultural experiences or authentic historical tours, but whatever you pick, you'll find Hong Kong an intoxicating city you'll want to visit again when you have more time.