Save big this summer!
Get out of your slump and get ready to achieve all your goals this summer! Fortunately for you, Klook is back with a huge summer sale that's geared towards helping you reach #AnythingGoals during all your upcoming travels – without having to break the bank! That said, read on as we break down how you can save PHP 800 to PHP 2,500 off your travel bookings!
How to save Php 800 to Php 2,500 OFF your Klook bookings:
Step 1: Add together Php 10,000 OR Php 25,000 worth of activities into your Klook cart
To get at least Php 800 off your Klook booking, you'll need to put together a minimum of Php 10,000 worth of activities (in a single receipt) into your Klook cart. To give you an idea, we've put together a list of Hong Kong, Taiwan, and Bali activities that'll help you reach the 10K goal below.
However, if you are able to compile Php 25,000 worth of activities (in a single receipt) into your Klook cart, you are then eligible for Php 2,500 off your Klook booking. To give you an idea, we've put together a list of Los Angeles and London activities that'll help you reach the 25K goal below.
Hong Kong under Php 10,000!
No matter how many times you've traveled to Hong Kong, this city will never cease to surprise you. Take the kids to Hong Kong Disneyland for endless fun then dinner with a view aboard the AquaLuna Symphony of Lights Cruise! If you've finished up all the touristy activities, why not try a street art tour for something new? It's impossible to be bored in a city that never sleeps.
Taiwan under Php 10,000!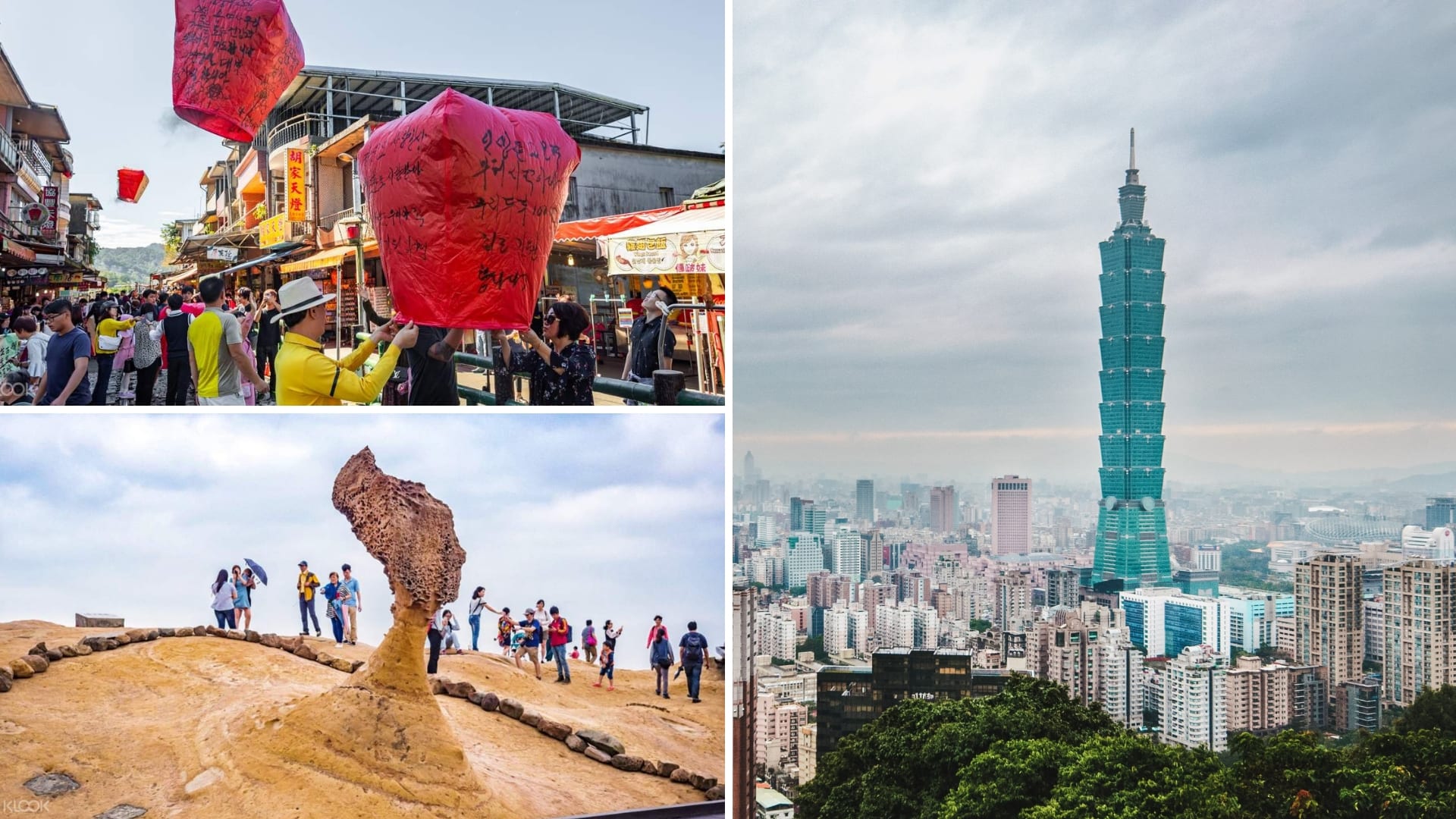 In case you didn't know, Philippine passport holders only have until July 31, 2019 to maximize the visa-free entry to Taiwan – so let this serve as a sign to get planning! When in Taiwan, you must make your way through Taipei's endless night markets for the best fashion deals and street food, climb up the Taipei 101 for unforgettable city sights, and take a trip to Yehliu Geopark or Jiufen!
Bali under Php 10,000!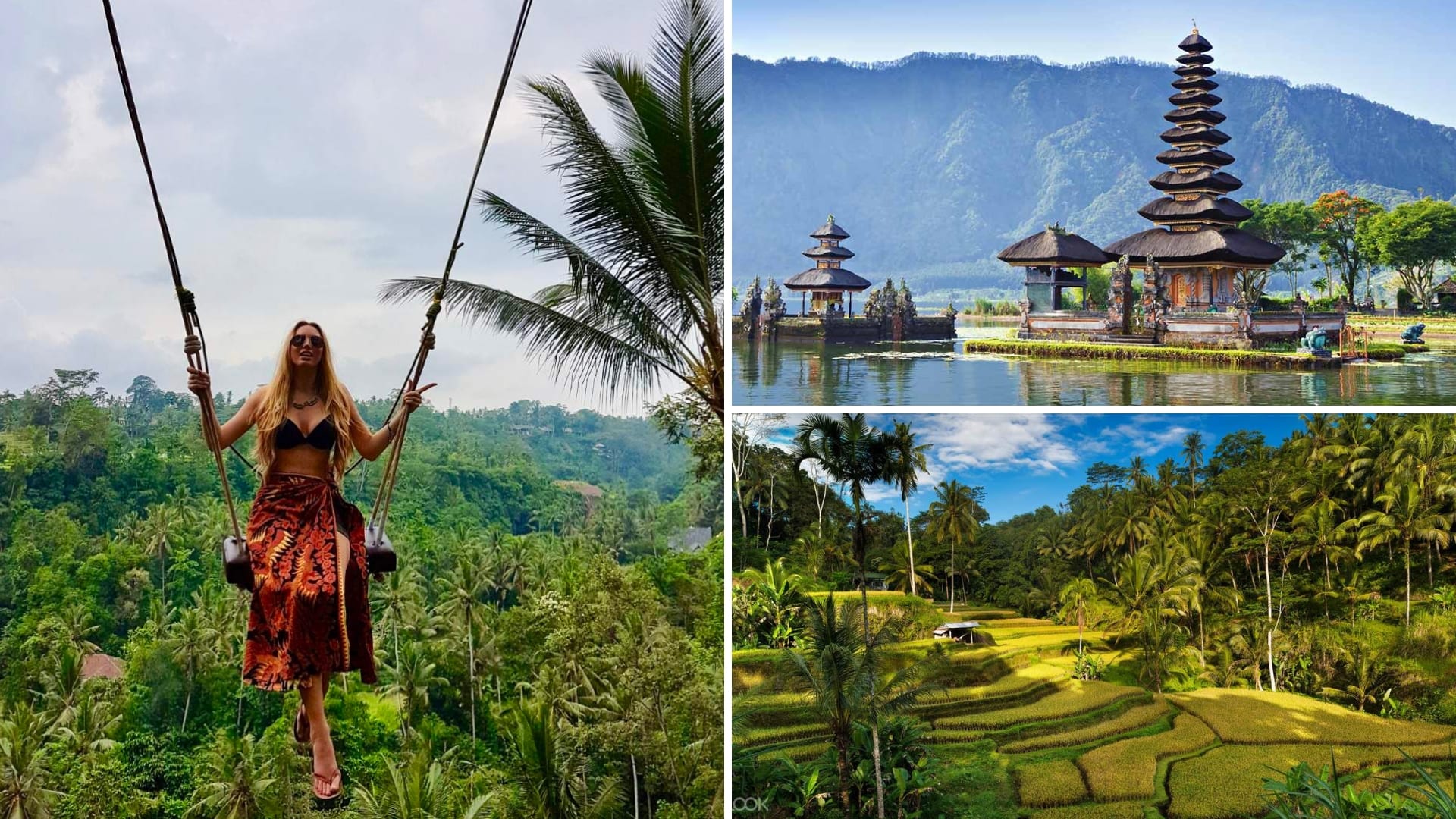 If you're looking for a quick island getaway, Bali is our top pick! Every single corner of this city is picture-perfect – from its pristine beaches to its lush green rice terraces.
Los Angeles for two under Php 25,000!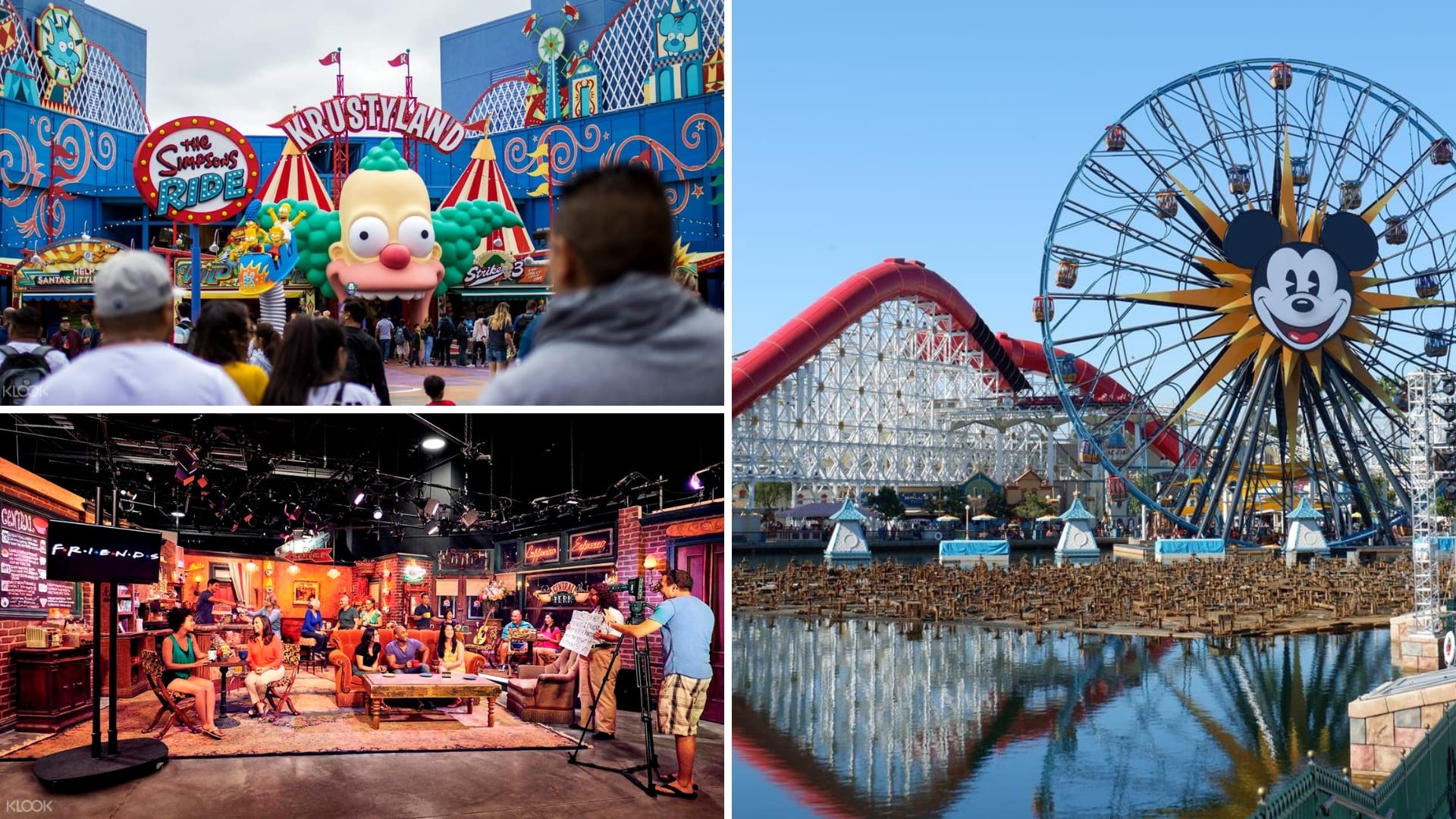 Grab your travel buddy and make your way to the city of angels! Together you can finally get that Hollywood moment as you cruise through the sets of Friends and Gilmore Girls at the Warner Bros. Studios, or aboard the Jurassic Park ride at Universal Studios Hollywood! And of course, no trip to LA is complete without a trip to the original happiest place on earth – Disneyland!
London for two under Php 25,000!
London no longer has to be a pipe dream with Klook! This summer, you can venture out to the filming locations of Harry Potter, the Royal Family's castle residences in Kensington and Windsor, and your dream universities like Oxford on a day tour – all for so much less! So make your way into this storybook town and live out all your fairytale dreams!
Activity
Price

Stonehenge, Windsor Castle & Bath Day Trip

Php 10,788

(Php 5,394/per person)

Warner Bros. Studio Tour London – Harry Potter

Php 9,400

(Php 4,700/per person)

Kensington Palace Ticket

Php 2,316

(Php 1,158/per person)

Oxford Half Day Tour from London

Php 4,616

(Php 2,308/per person)

Total

Php 27,120

Total with <GOALS2500>
Php 24,620
Step 2: Input promo code GOALS800 or GOALS2500 under the promo code section before checkout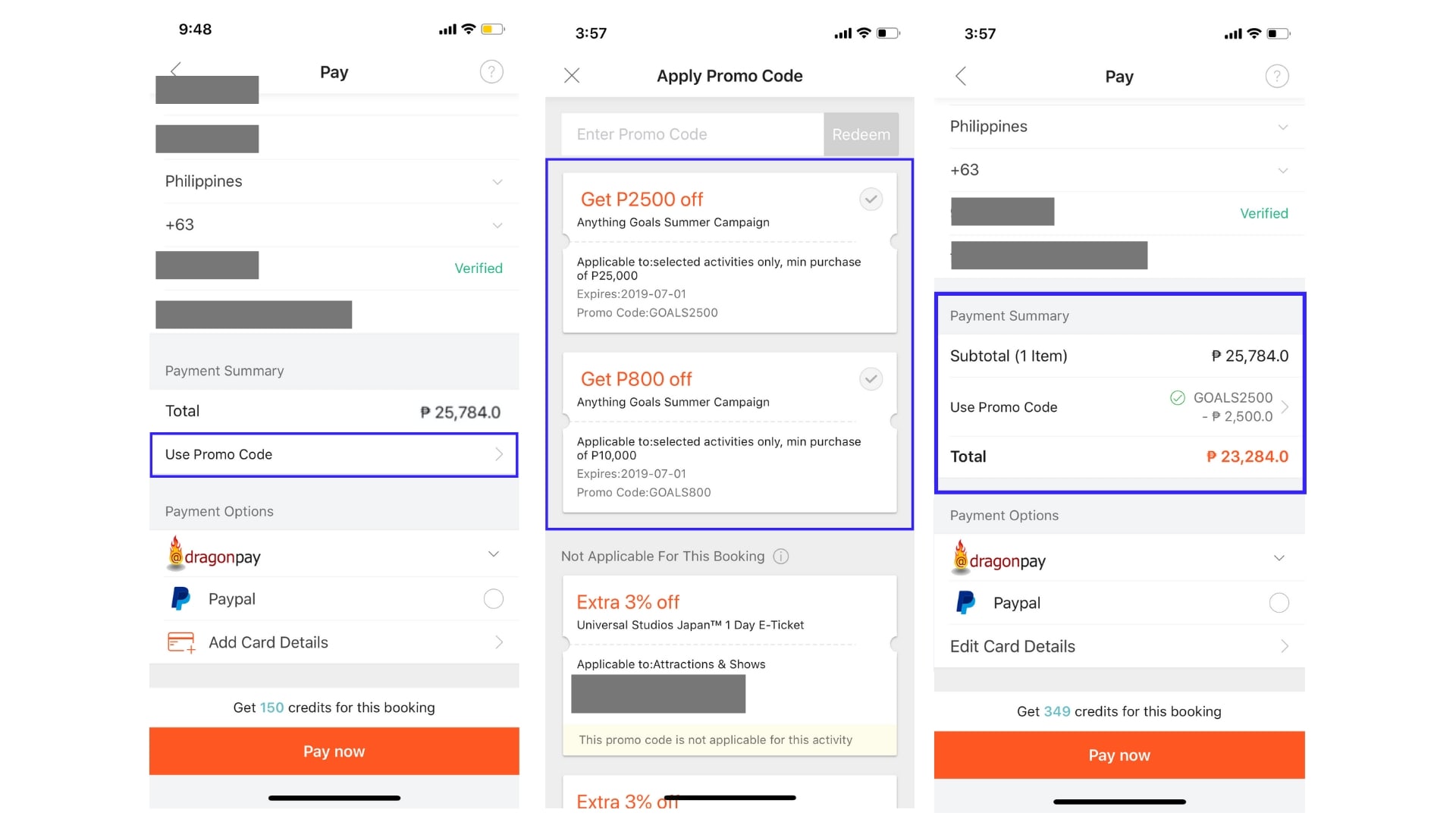 Once you've filled up your carts with activities, it's time to check out! Input the applicable promo code before clicking "Pay Now" and make sure that the amount is deducted before finalizing your payment.
Don't forget to double check all personal information as well to avoid any problems upon redemption!
Not sure how to book? We've got a simple step-by-step guide on how to book your favorite Klook activities on our app!
Step 3: Wait for your Klook voucher
Once your payment is confirmed, all you have to do now is wait for your Klook voucher and you're good to go! Simply present a mobile or printed copy of your reservation or booking at the designated areas and achieve #AnythingGoals!
This summer, achieve #AnythingGoals!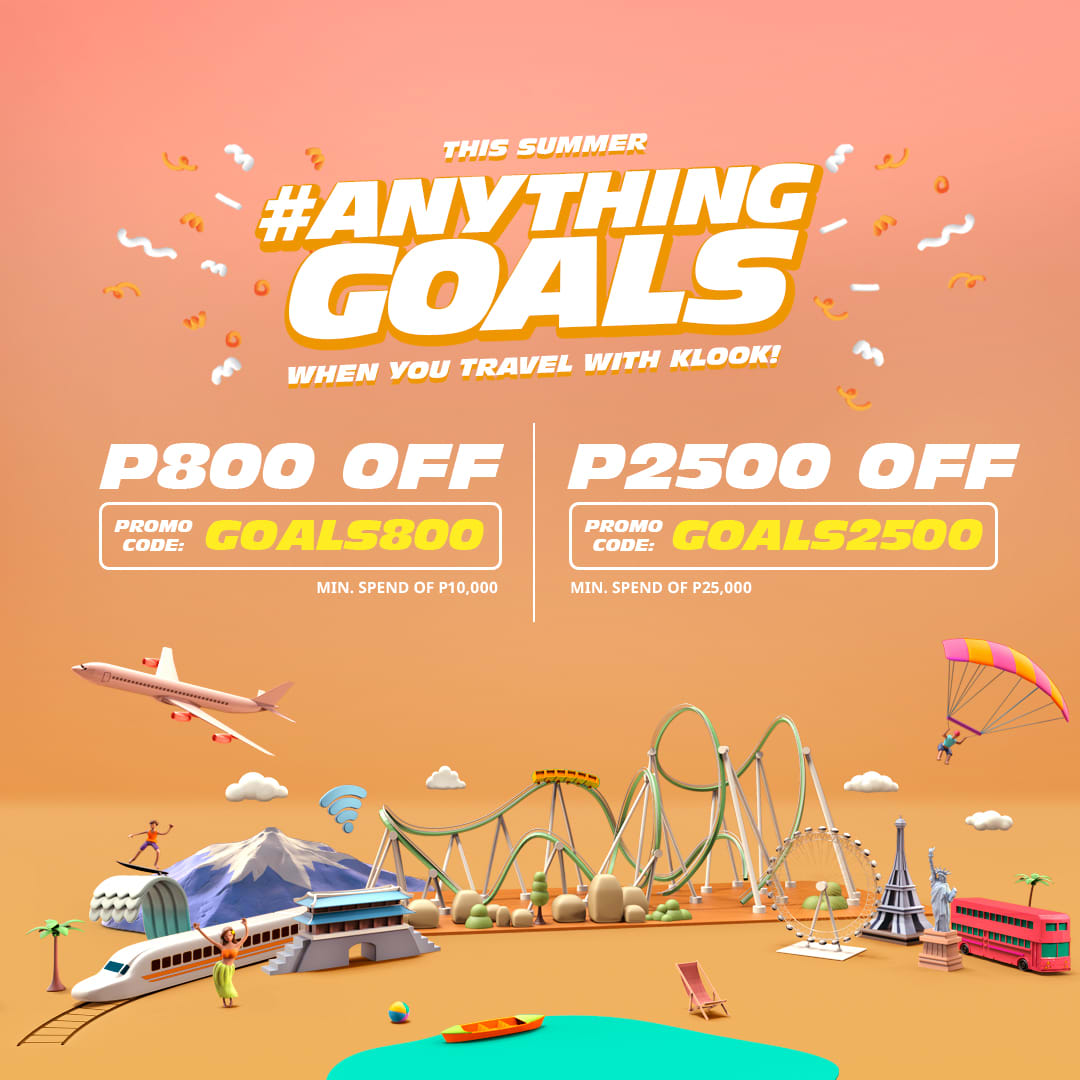 From Hong Kong to London, with Klook you can achieve #AnythingGoals! From 30 April 2019 to 30 June 2019, you can get up to Php 2,500 OFF your Klook booking, applicable on any Klook activity! So what are you waiting for?